J.K. Rowling's Wizarding World Crate from Loot Crate is the bi-monthly and official Harry Potter & Fantastic Beasts subscription box. For $39.99 every other month, you'll get 5-7 unique and officially licensed Harry Potter and Fantastic Beasts merchandise, so there's no need to go to Diagon Alley! This subscription is on our readers' list of the best subscription boxes for teens – and tops the list of picks for best Harry Potter boxes!
DEAL: Save 15% on any subscription plan when you use this link and coupon code HELLOSUBSCRIPTION15.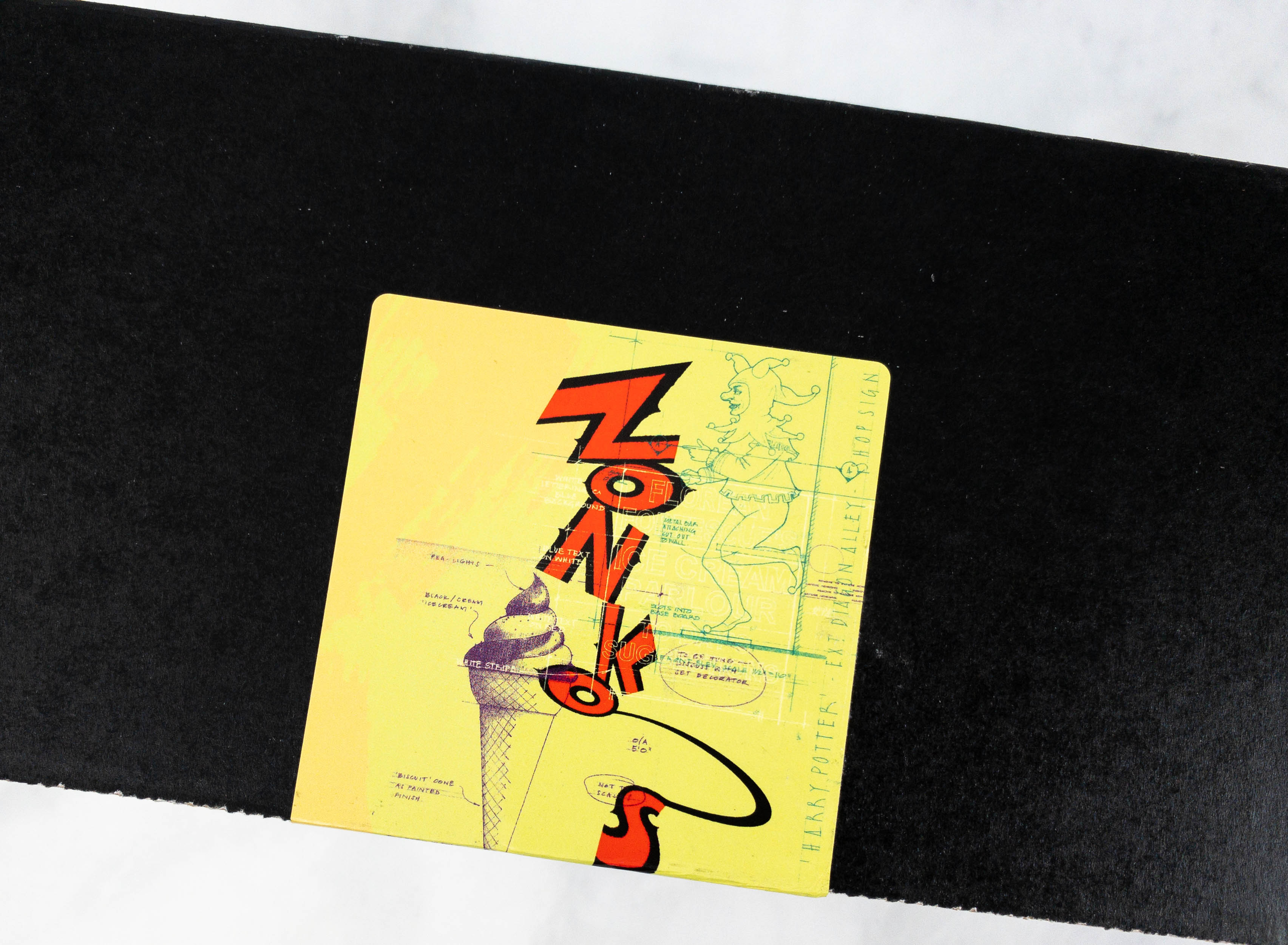 The box is sealed with a sticker that features this month's theme: NOBODY'S PREFECT!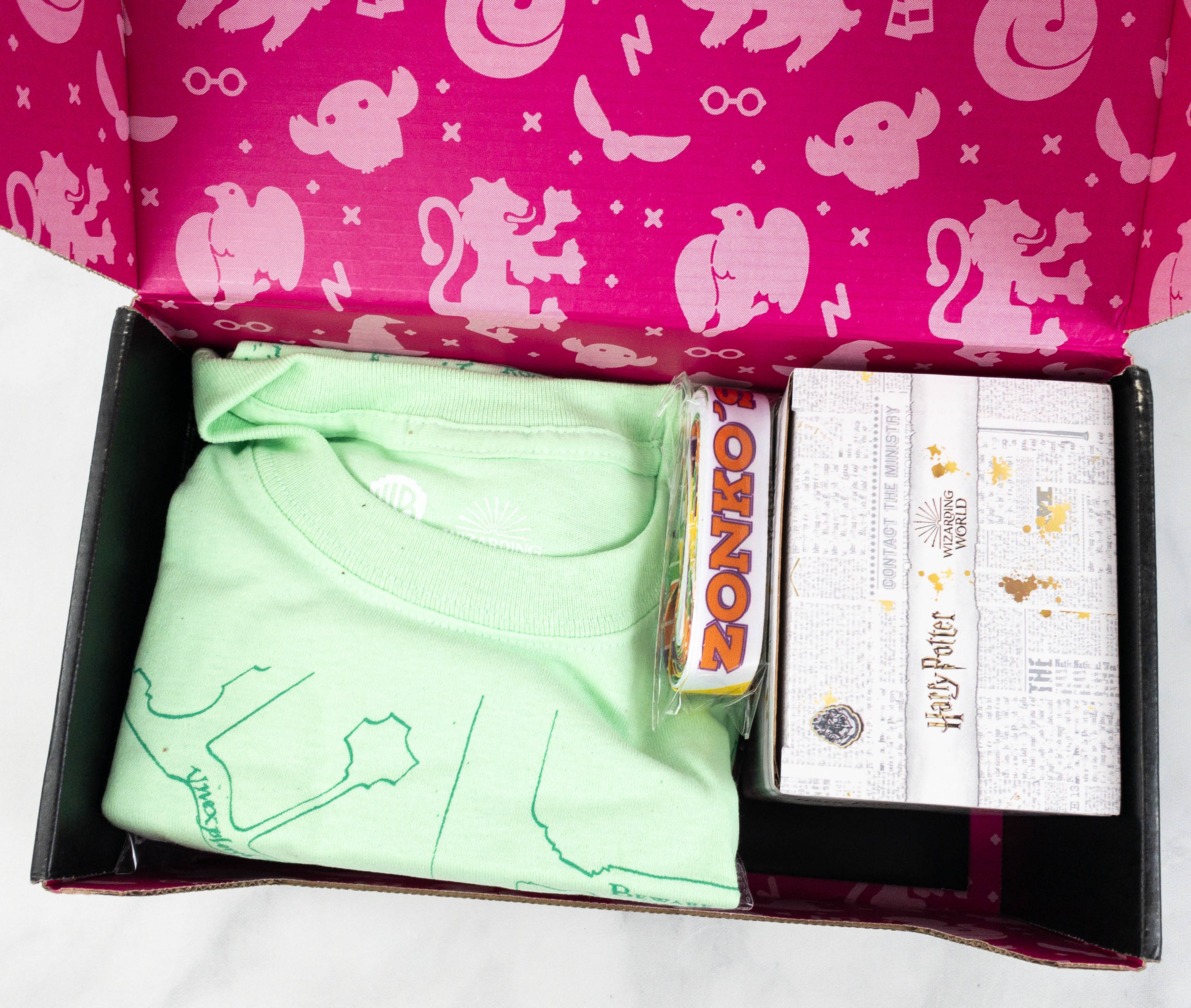 They all arrived in great condition.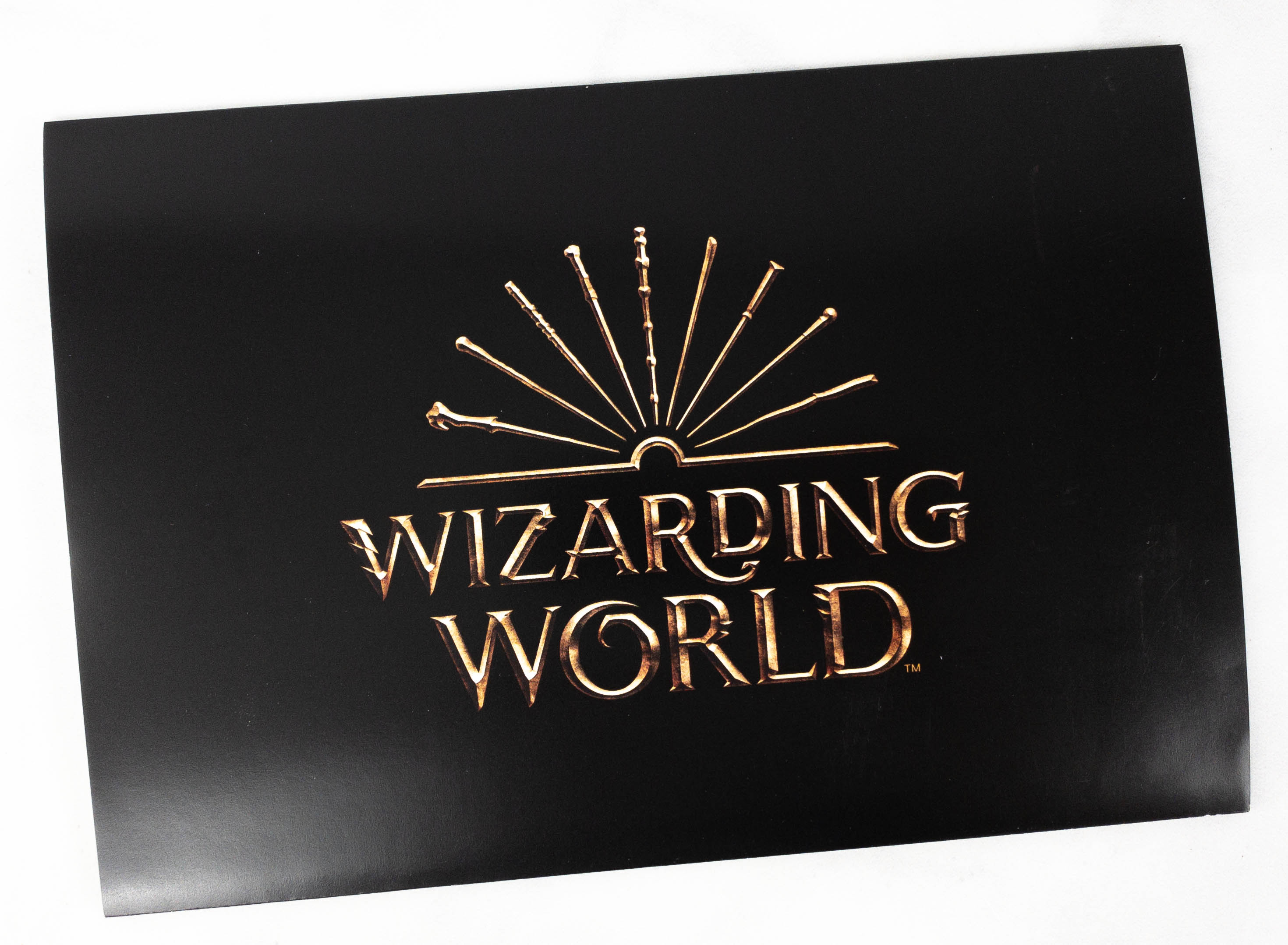 Here's this month's card!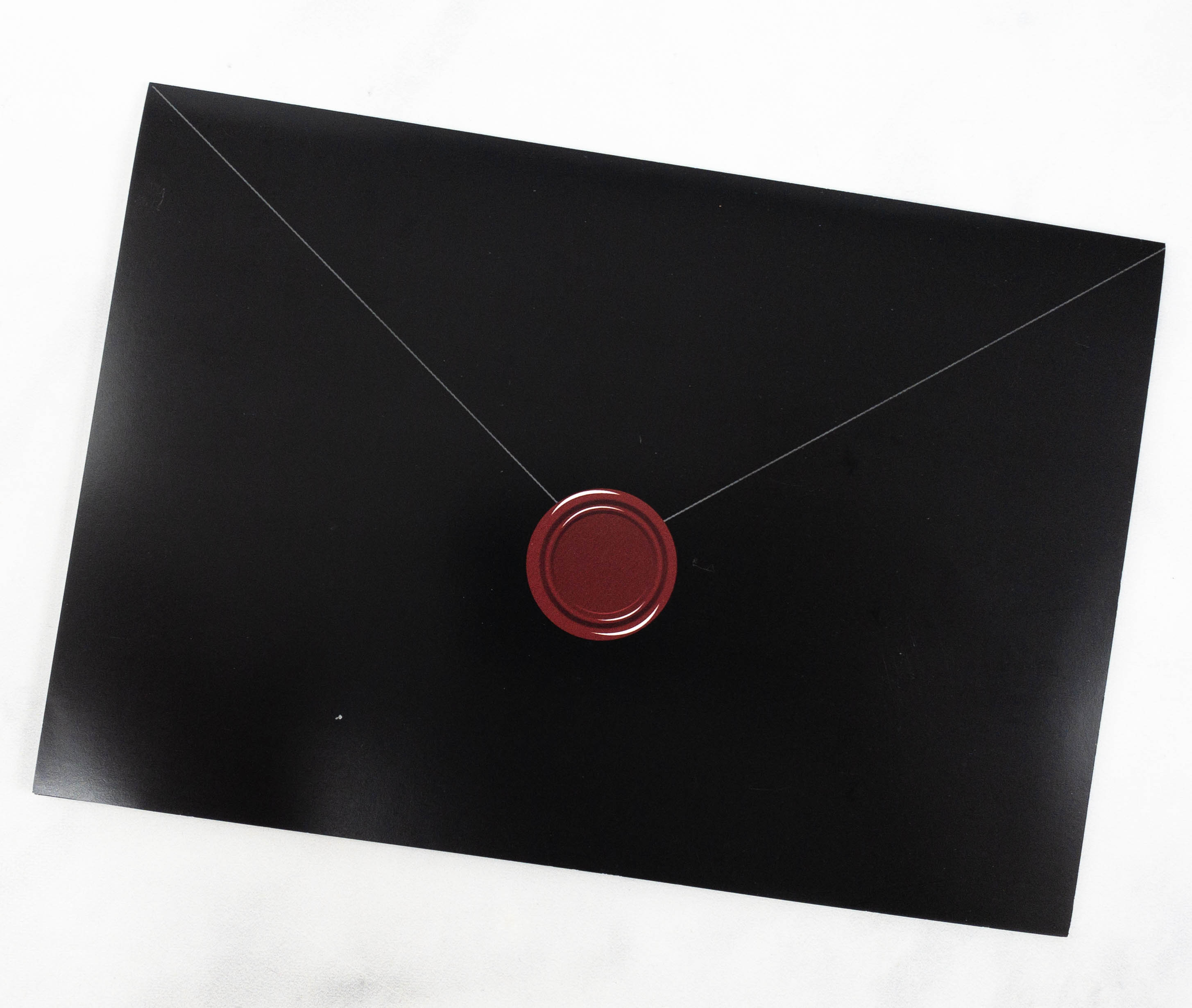 At the back is a faux seal.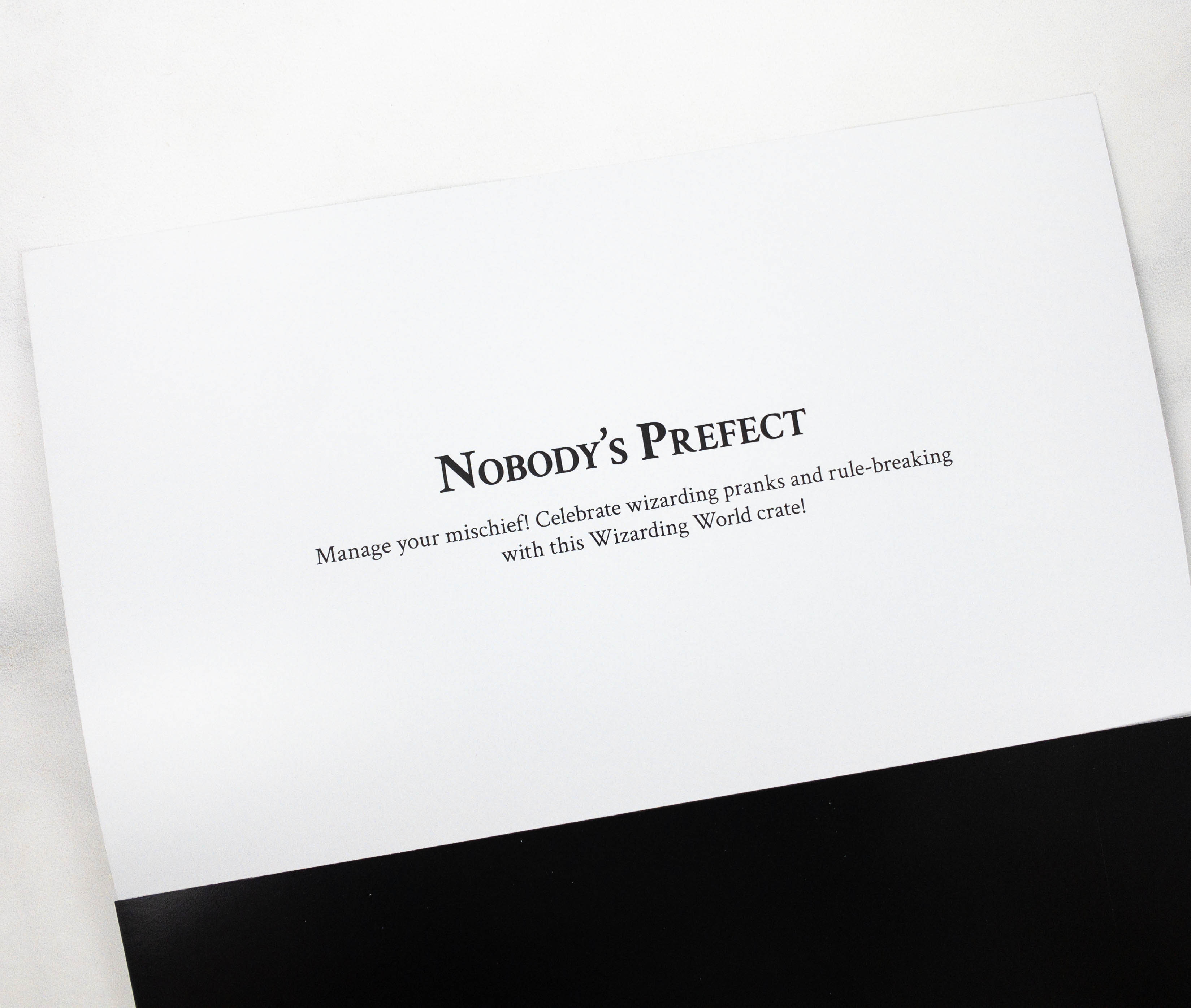 NOBODY'S PREFECT

Manage your mischief! Celebrate wizarding pranks and rule-breaking with this Wizarding World crate!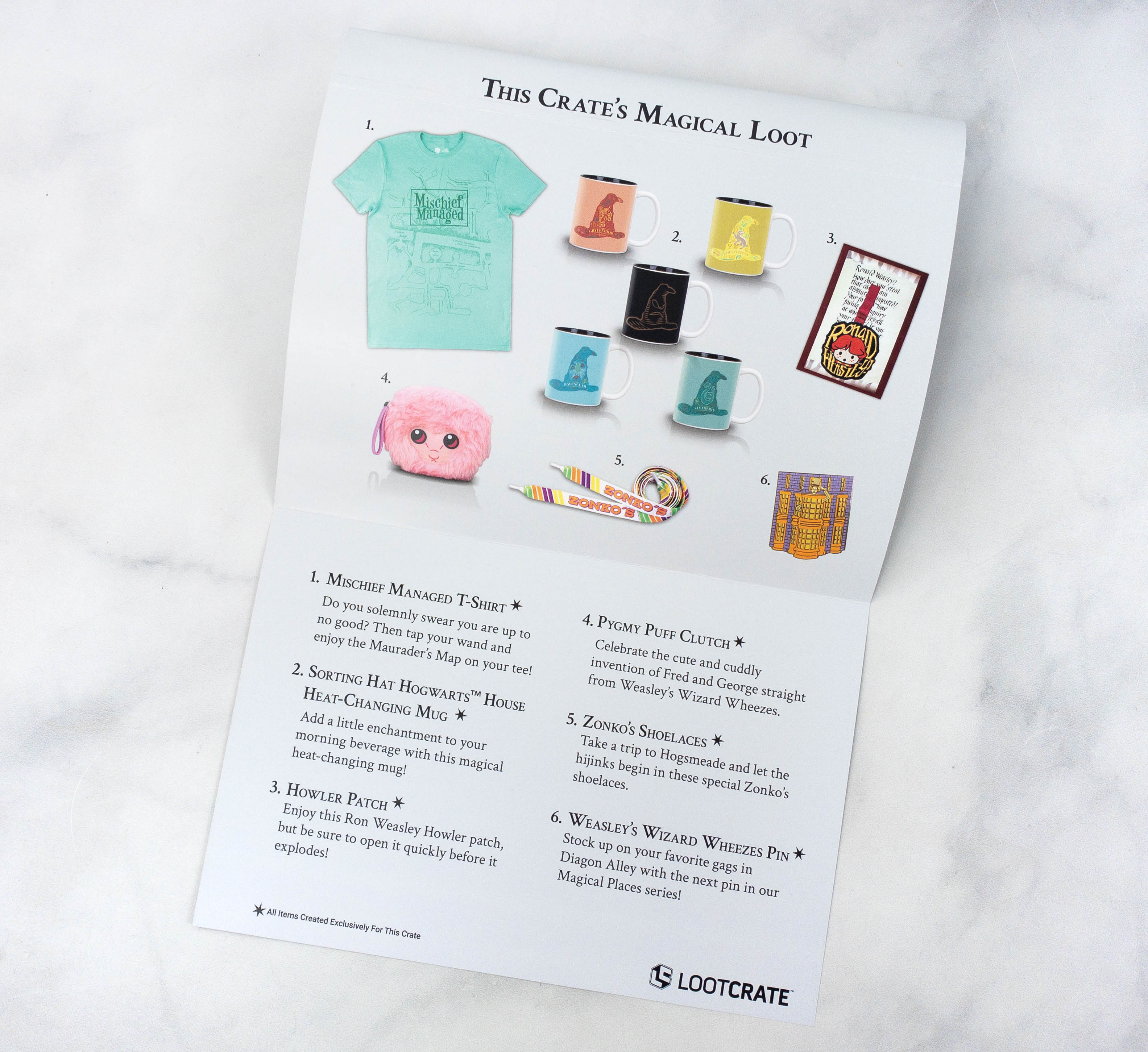 The letter tells you how magical this month's items are – the stars denote that the items are exclusive to the box!
All the magical loot in the crate!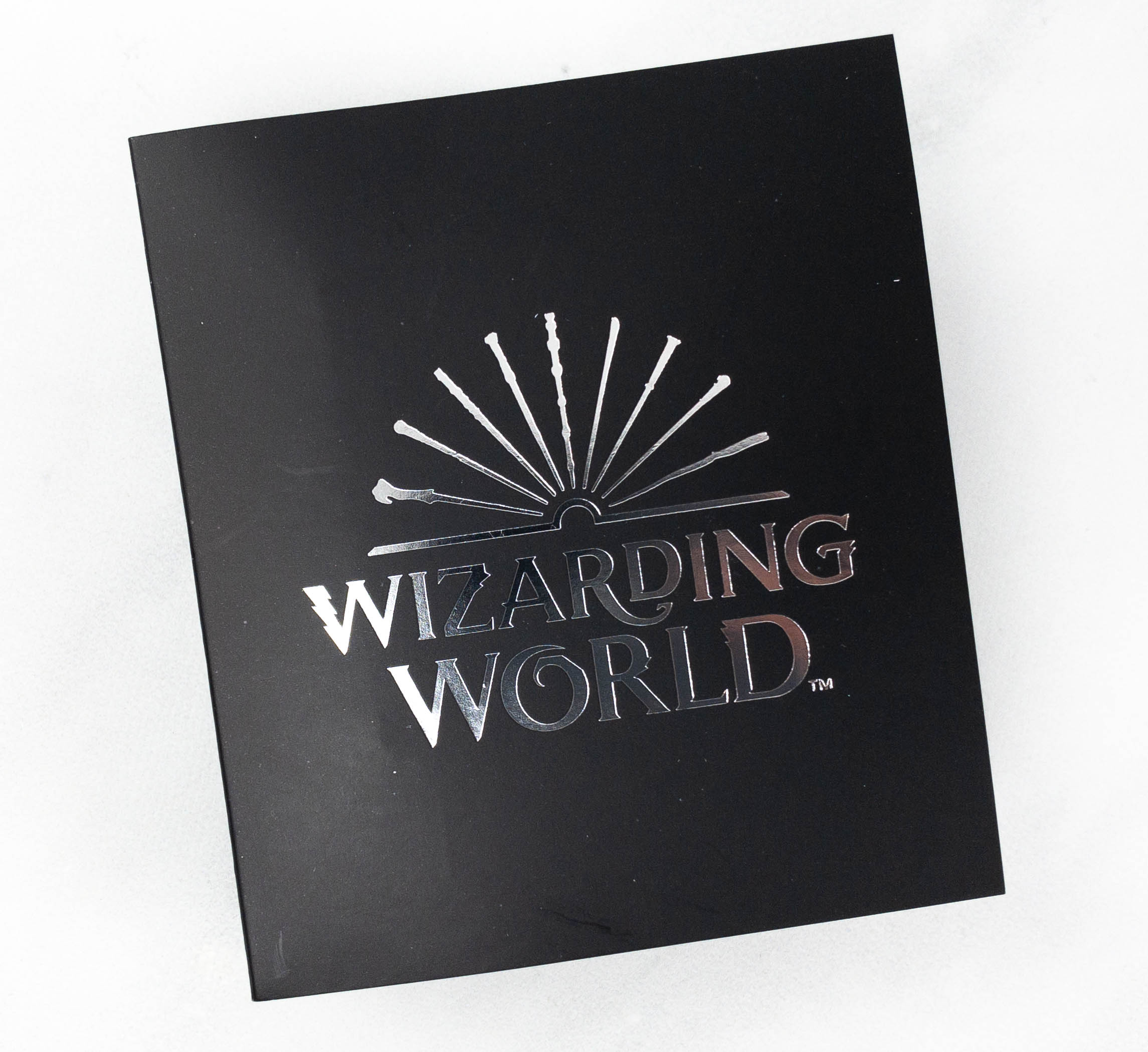 Weasley's Wizard Wheezes Pin. This month's pin features the Weasleys' Wizard Wheezes. It's a joke shop located at Number 93 Diagon Alley. It was founded by Fred and George Weasley using the 1,000 galleon winnings that Harry Potter won from the Triwizard tournament.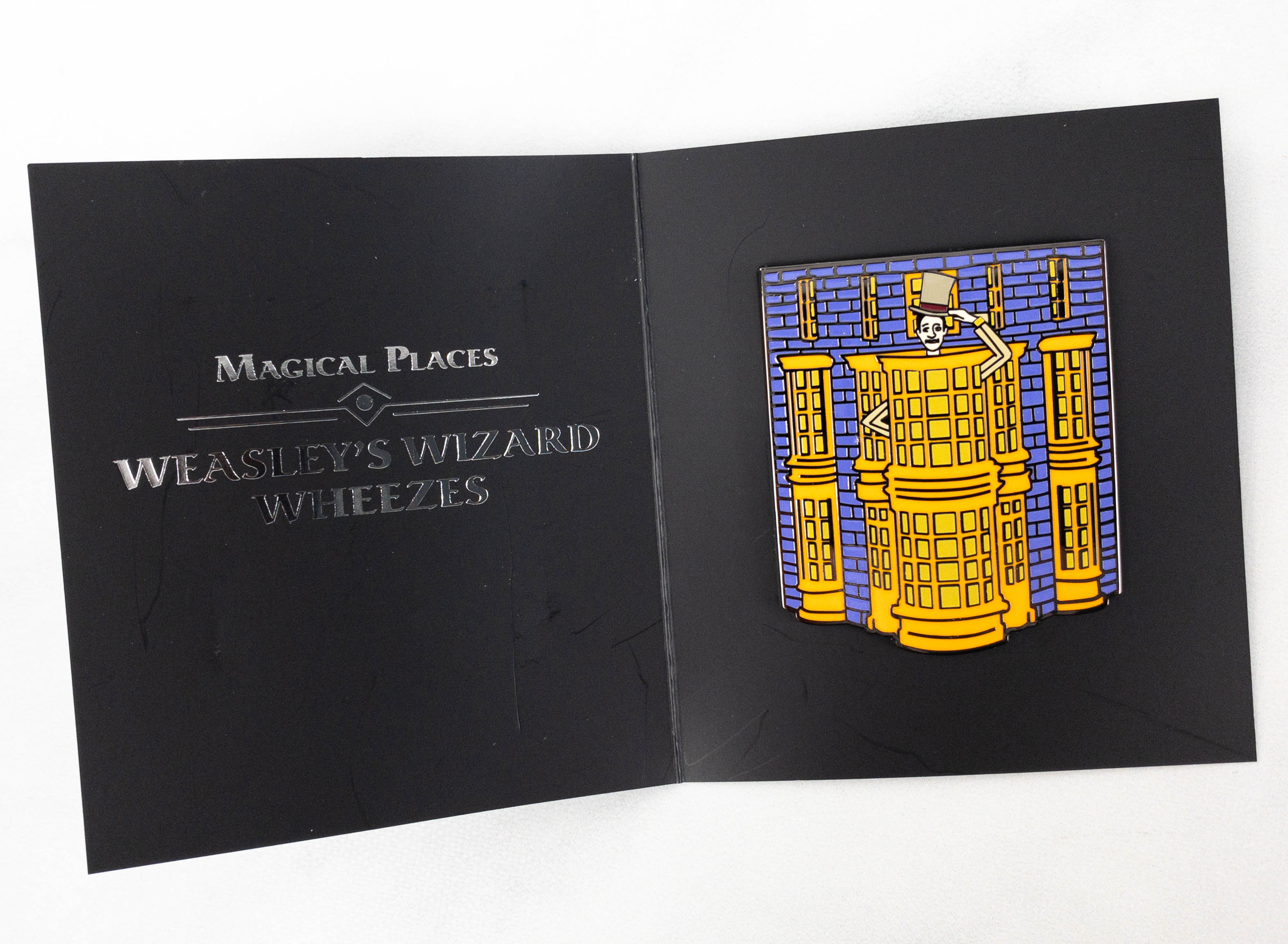 The shop contained magical prank items and several defensive magical objects that wizards can buy.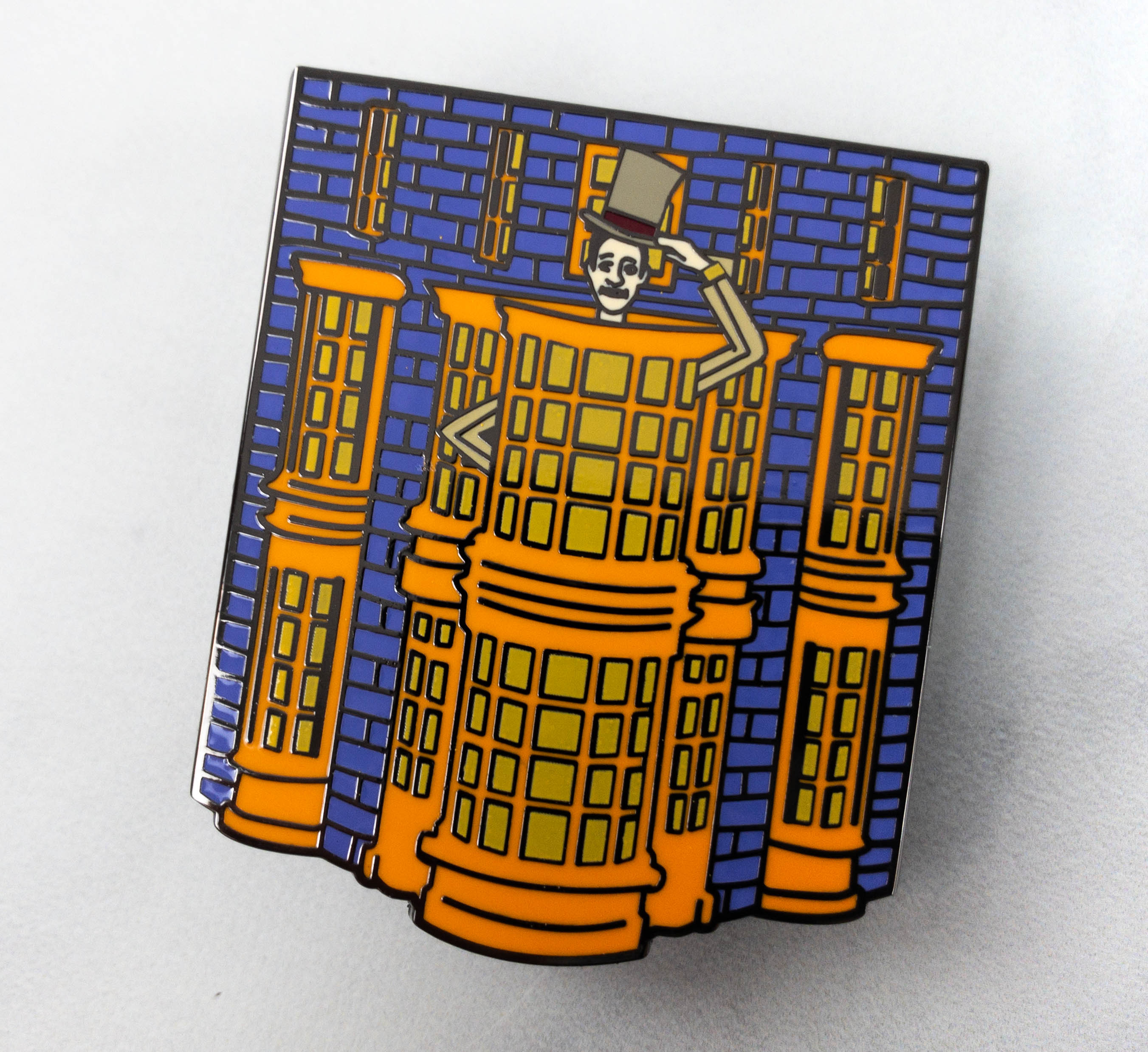 The pin features the front part of the shop including the iconic man with a hat.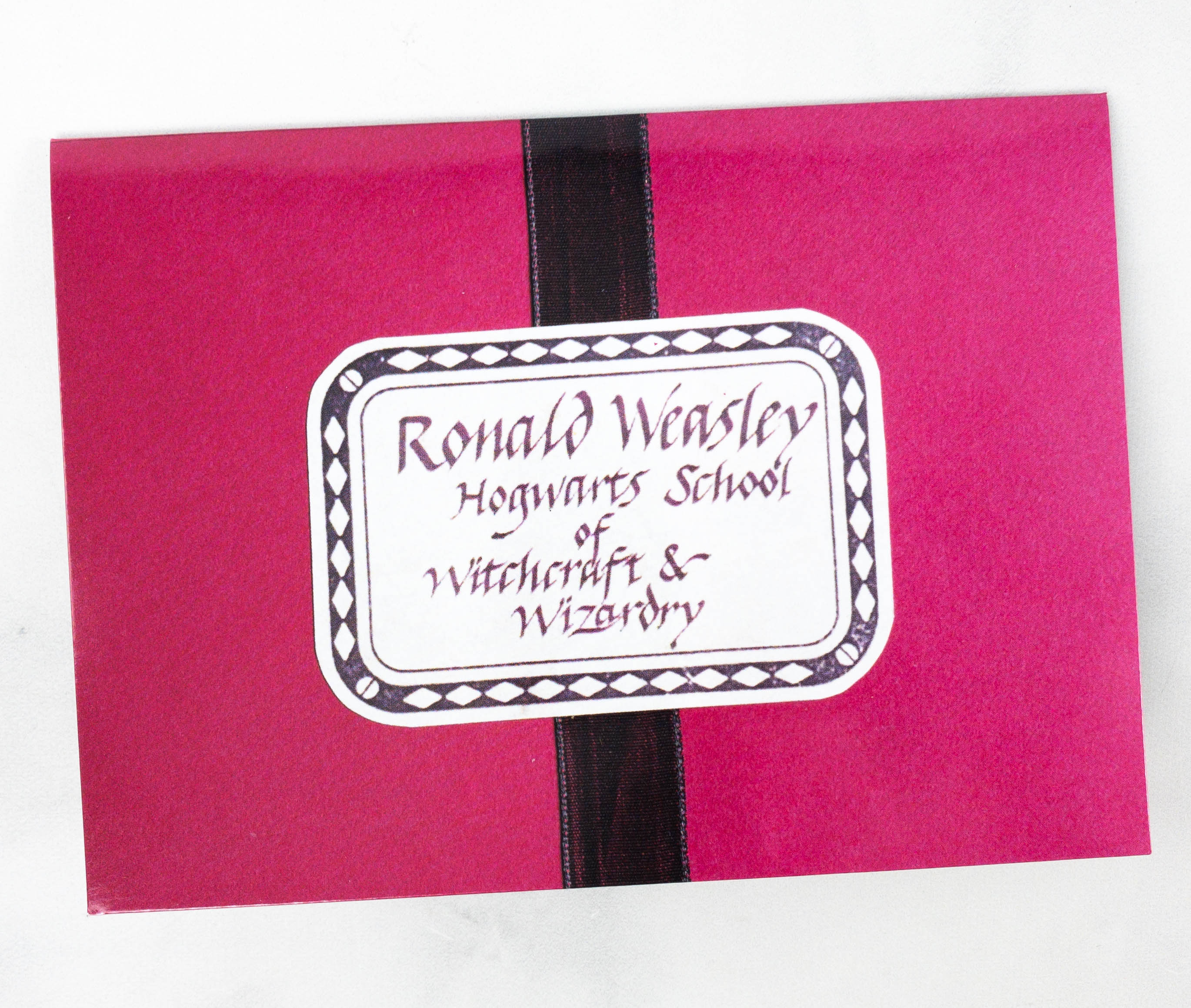 Howler Patch. This envelope contains a howler patch that features Ronald Weasley.
The envelope is sealed using a faux seal.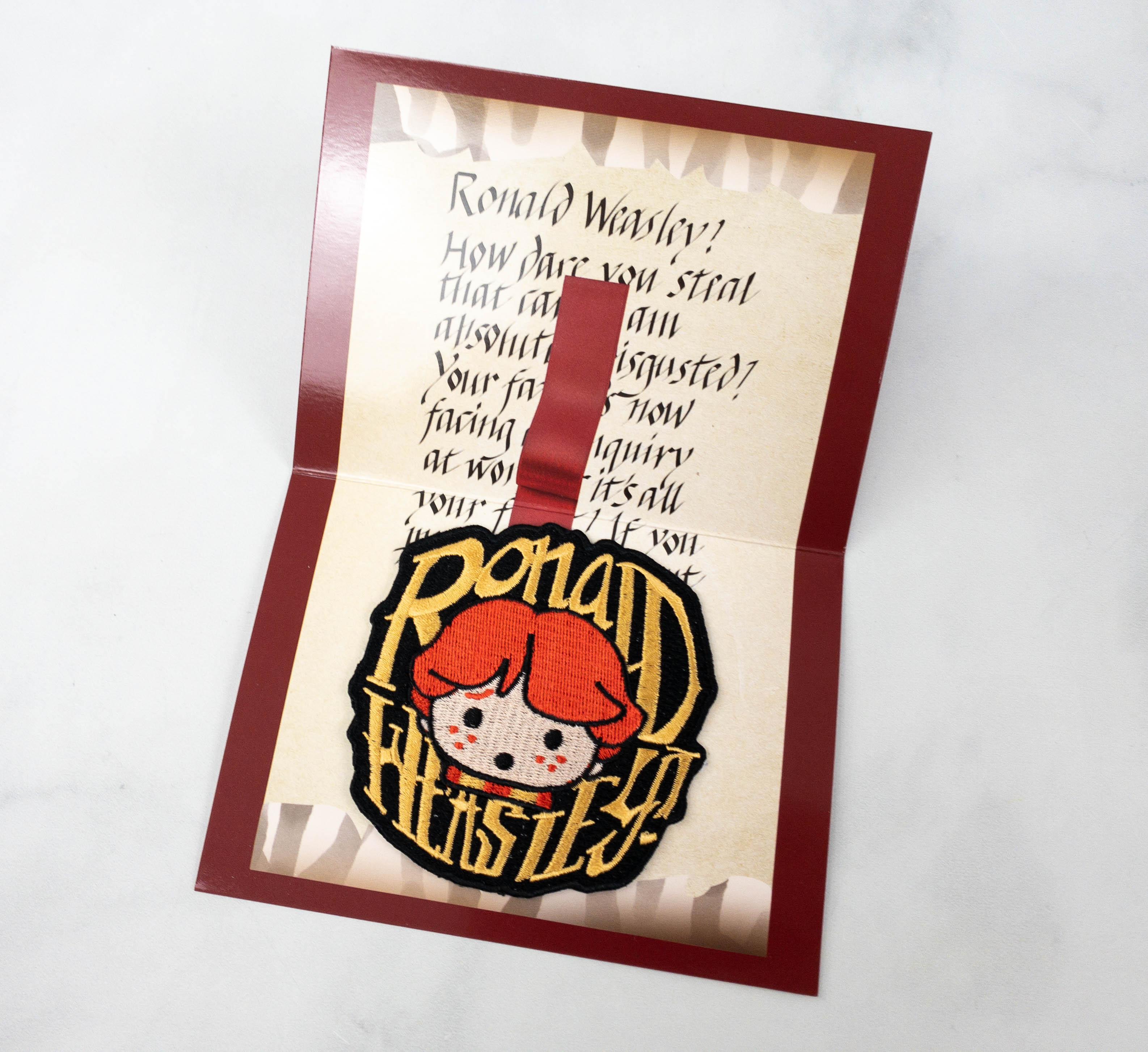 Opening the card reveals a beautifully woven polyester patch of Ronald Weasley's face.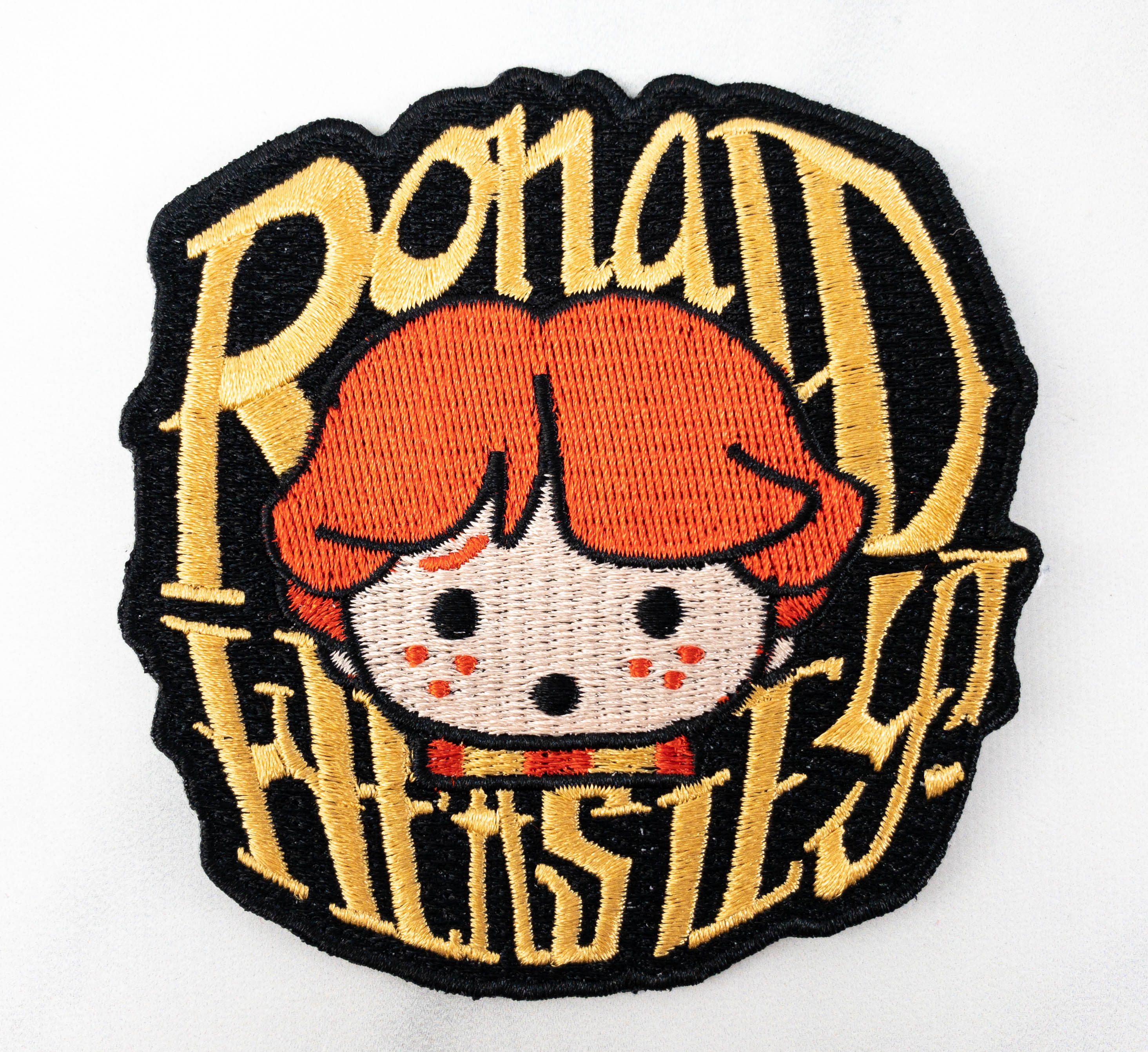 Ron looks really cute and adorable here!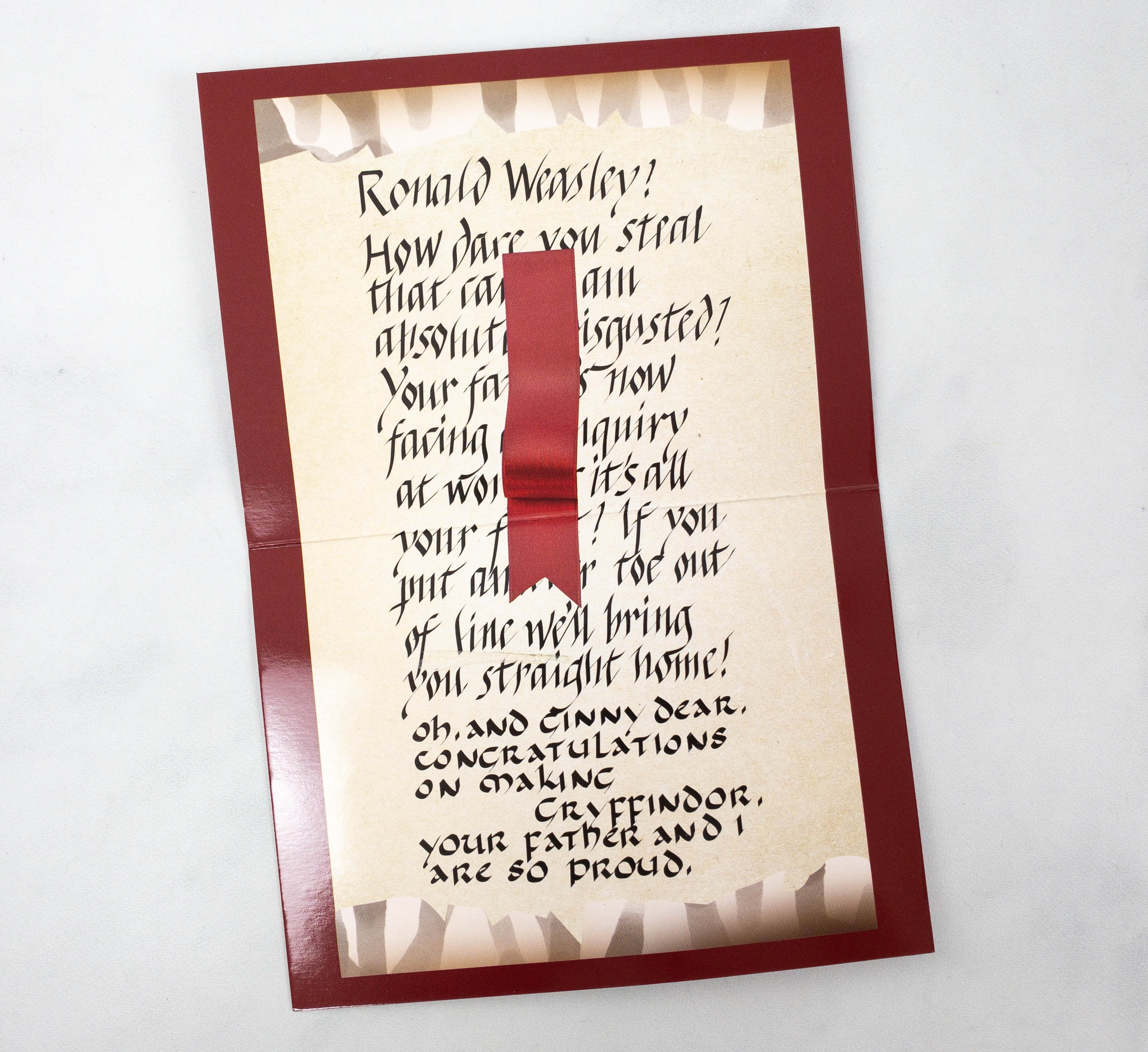 The card also contains a memorable quote taken from Harry Potter and the chambers of secrets movie.
Ronald Weasley! How Dare You Steal That Car! I Am Absolutely Disgusted! Your father's now facing an inquiry at work, and it's entirely your fault! If you put another toe out of line we'll b ring you straight home!

Oh, and Ginny dear, congratulations on making it into Gryffindor. Your Father and I are so proud.
Pygmy Puff Clutch. Here's an adorable clutch that resembles a Pygmy Puff!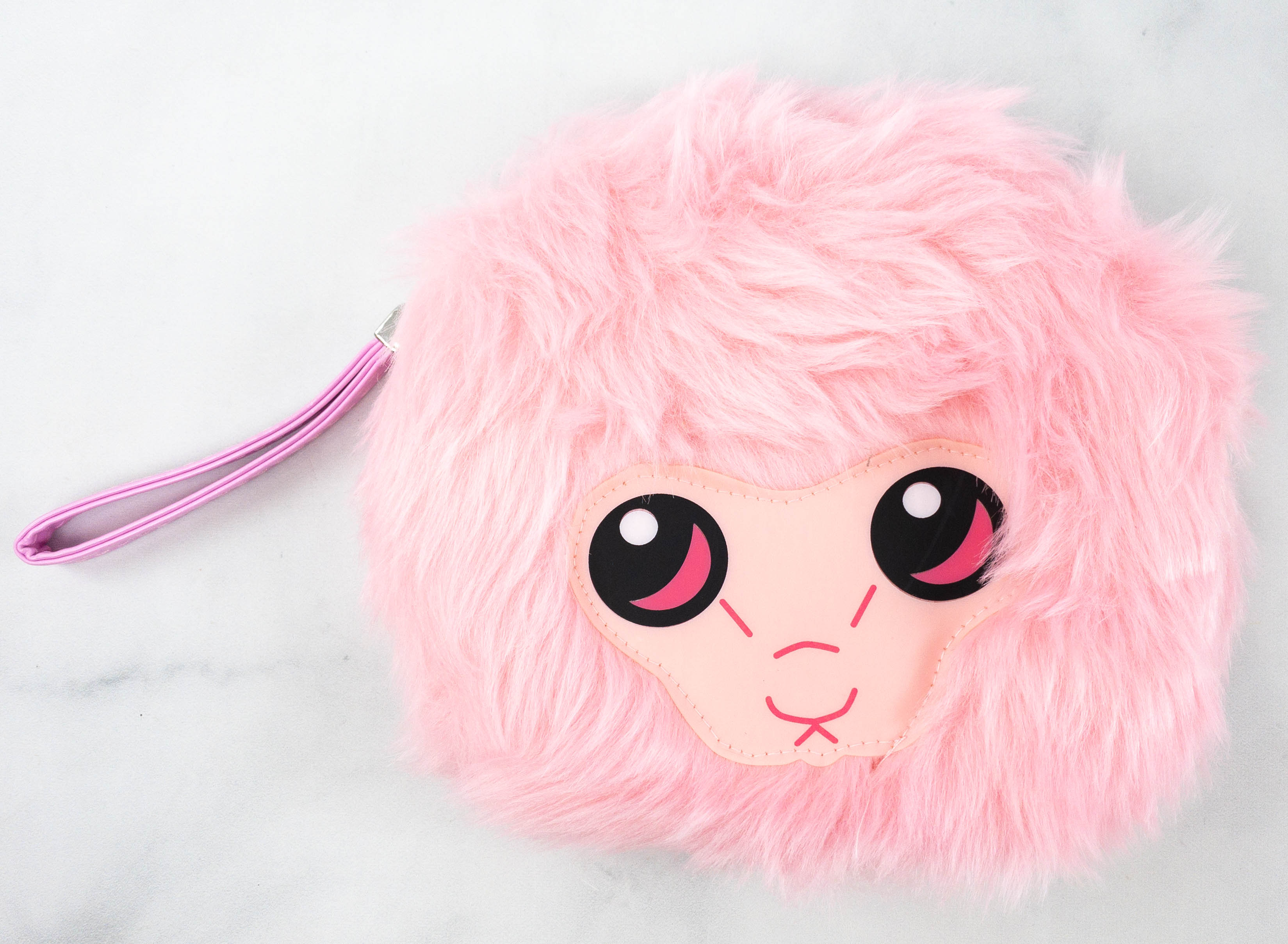 A Pygmy Puff is a miniature Puffskein, a creature bred by brothers Fred and George Weasley and sold at Weasleys' Wizard Wheezes shop.
Zonko's Shoelaces. Another joke shop is featured in this month's box and this time, it's Zonko's! It's a popular and favorite place for Hogwarts students to purchase jokes and tricks items.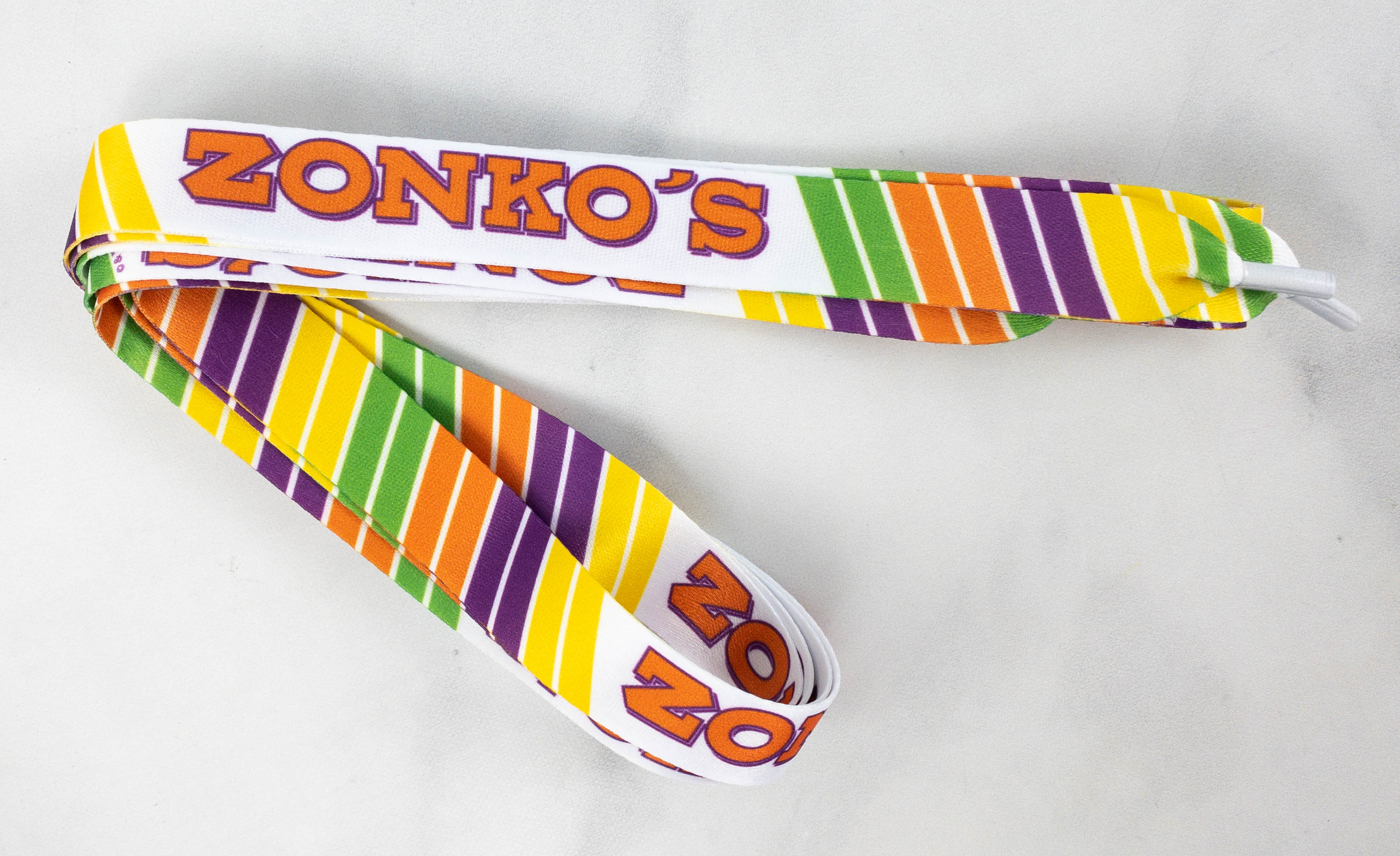 I really love the colorful designs of these shoelaces!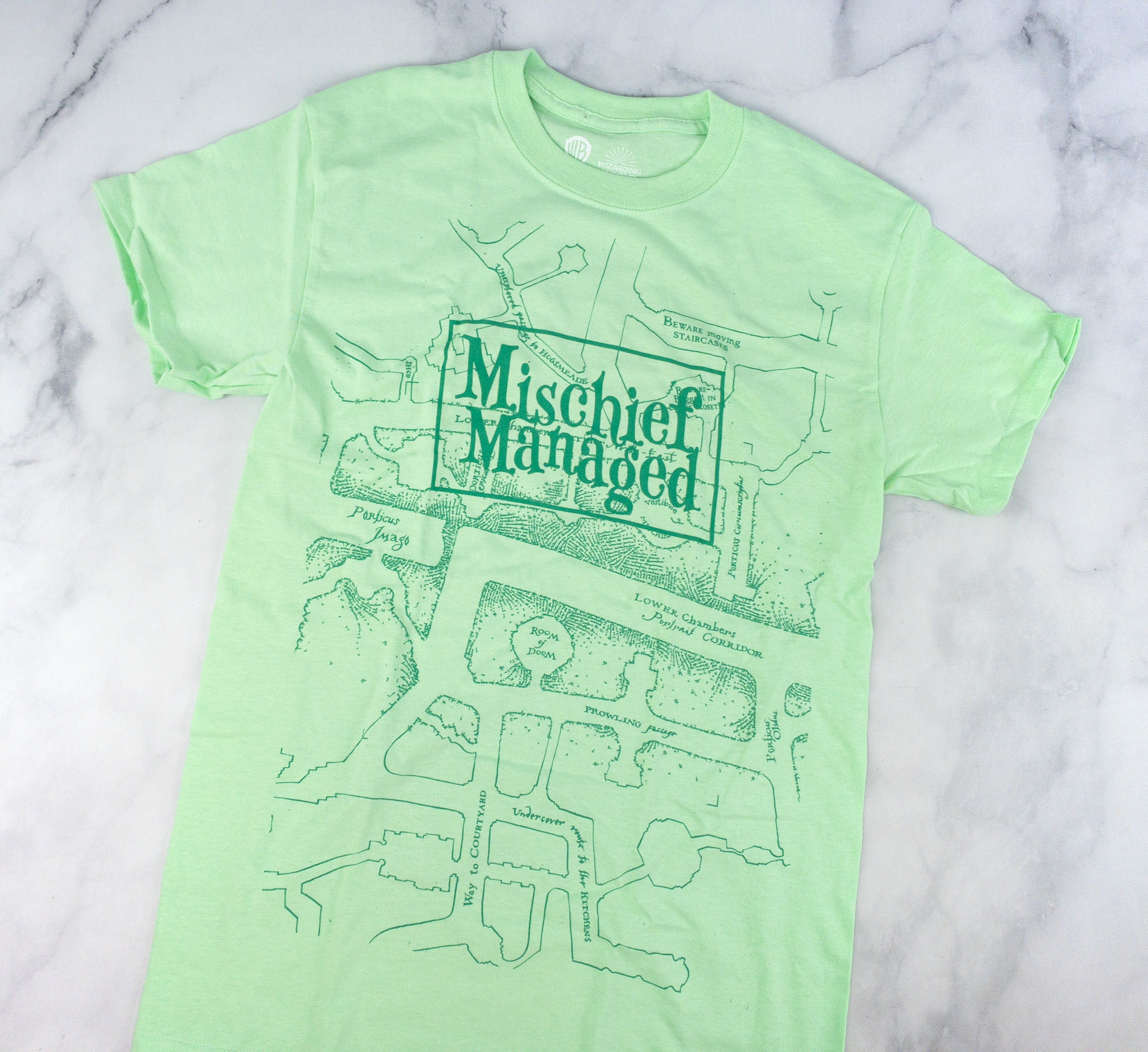 Mischief Managed T-Shirt. It's a bright colored shirt that features another unforgettable part of the Harry Potter series, Mischief Managed.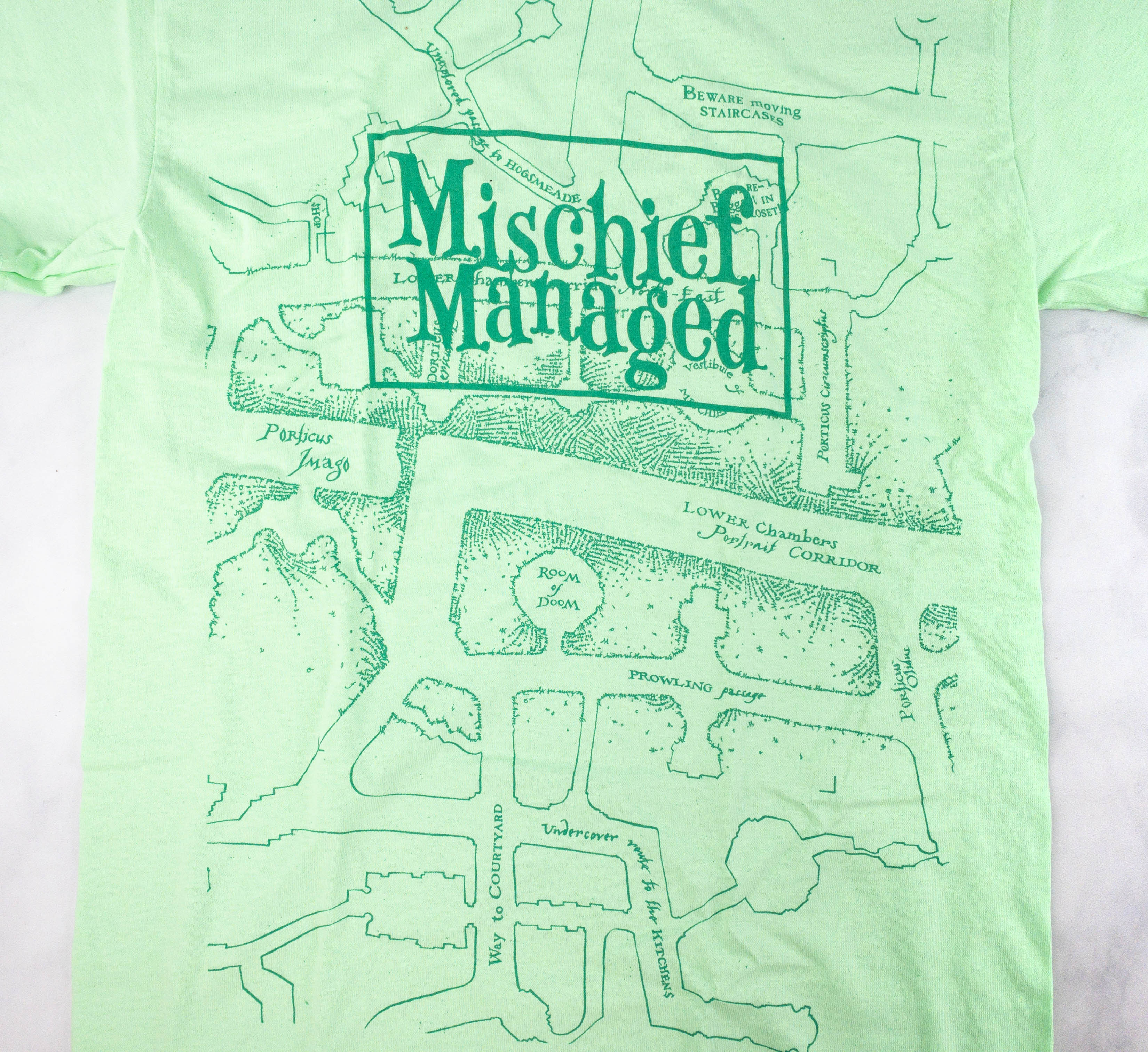 A map of the Hogwarts castle occupies almost the whole front of the top.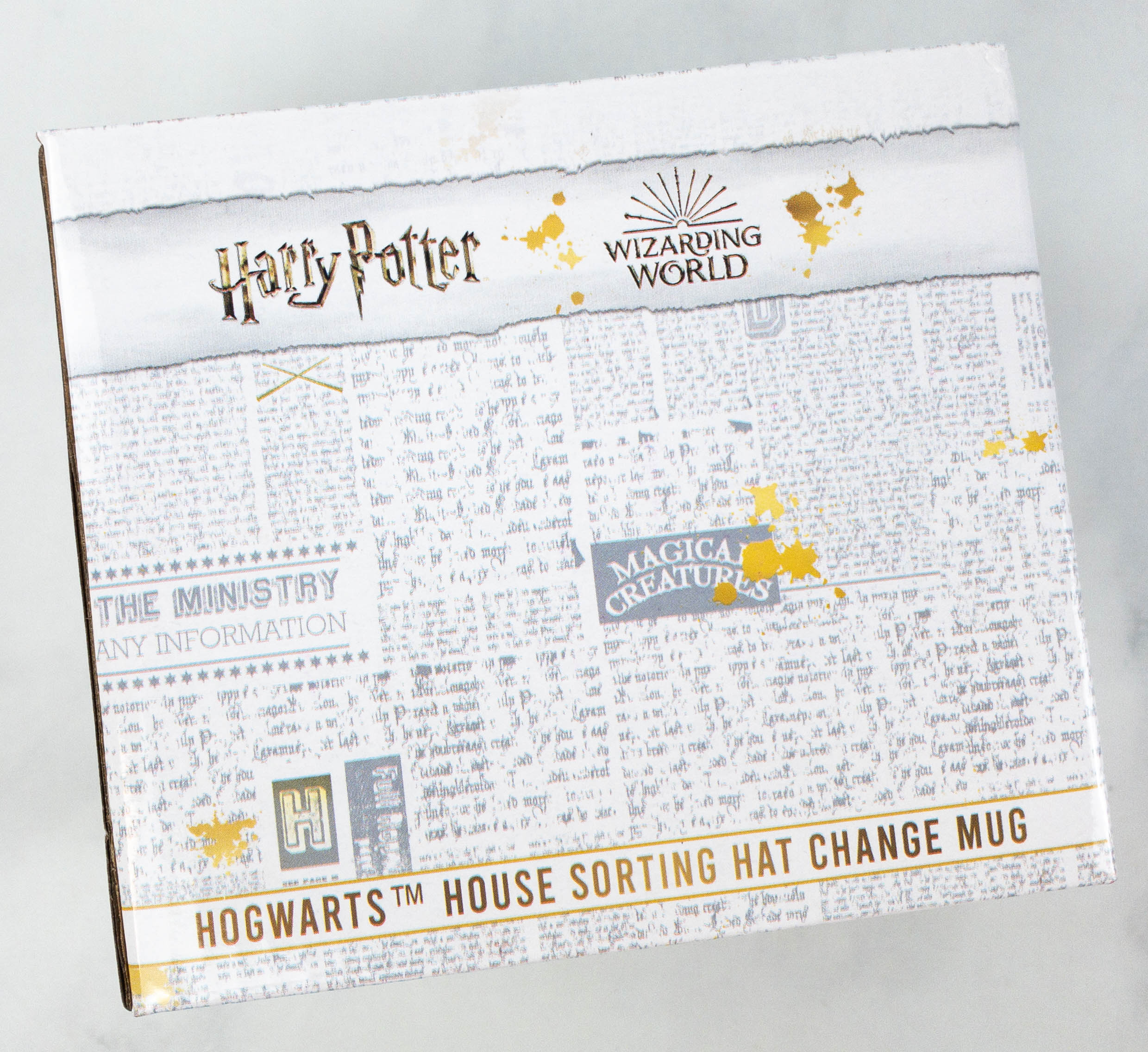 Sorting Hat Hogwarts House Heat-Changing Mug. Lastly, I received this heat-changing mug with a Sorting Hat design! The sorting hat is considered as one of the cleverest enchanted objects from the series. It contains the intelligence of the four founders and capable of looking into the wearer's head and read his or her capabilities or current mood.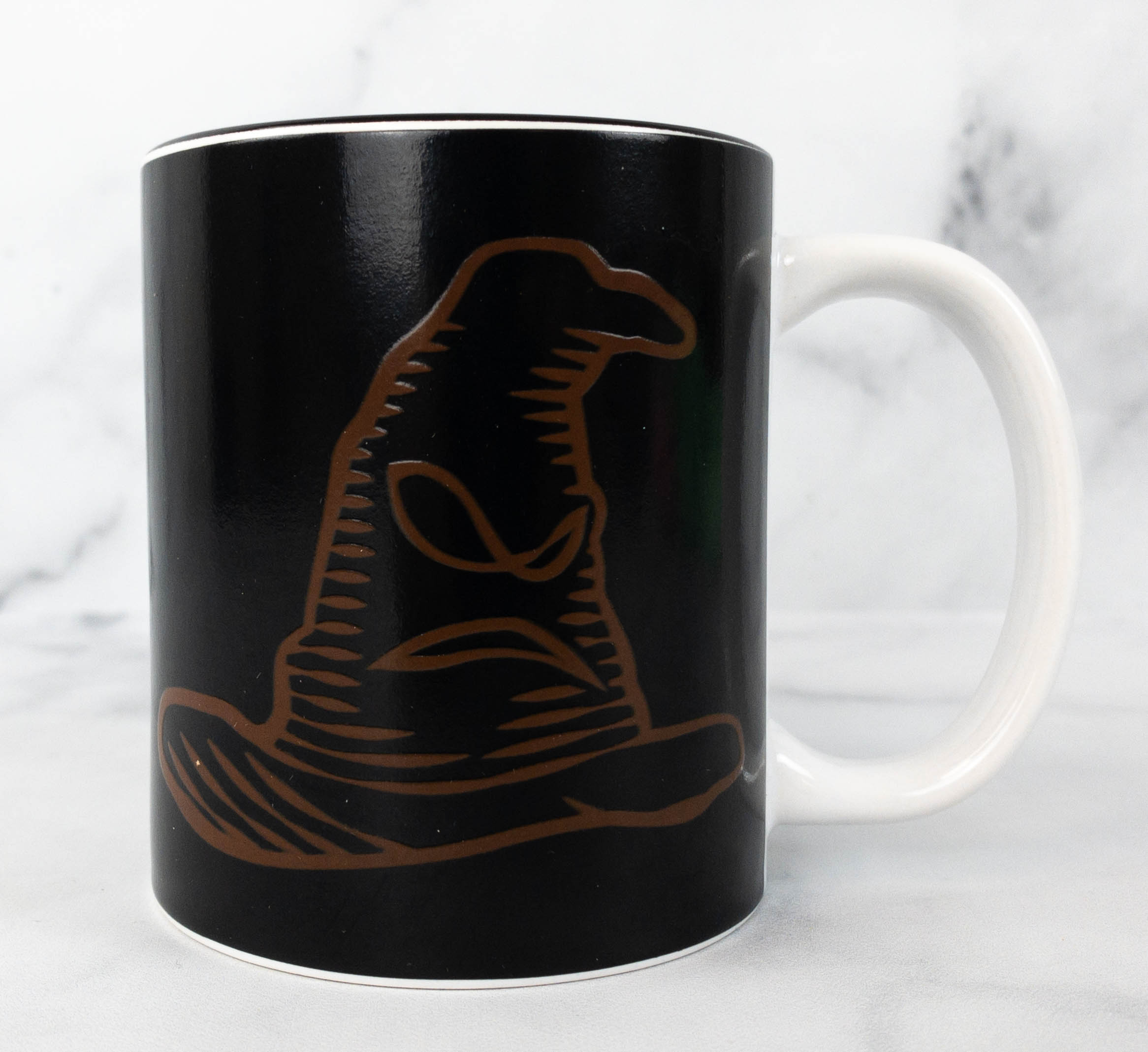 The mug changes its color once you start filling it with hot water!
Wizarding World Crate's magical loot for this month are awesome! The box included a lot of items that brought back exciting memories from the Harry potter series. My favorite for this month is the Sorting Hat heat-changing mug, it's really a nice item that features one of my favorite magical items and drinking my favorite hot drinks will \ be more fun using it! Everything else were also great collectibles including the pin, shirt, shoelace, and clutch bag. If you're a Harry Potter and Fantastic Beasts fan like me, this is an excellent way to get exclusive merchandise of both franchise!
What do you think of this month's Wizarding World Crate?
Visit J.K. Rowling's Wizarding World to subscribe or find out more!