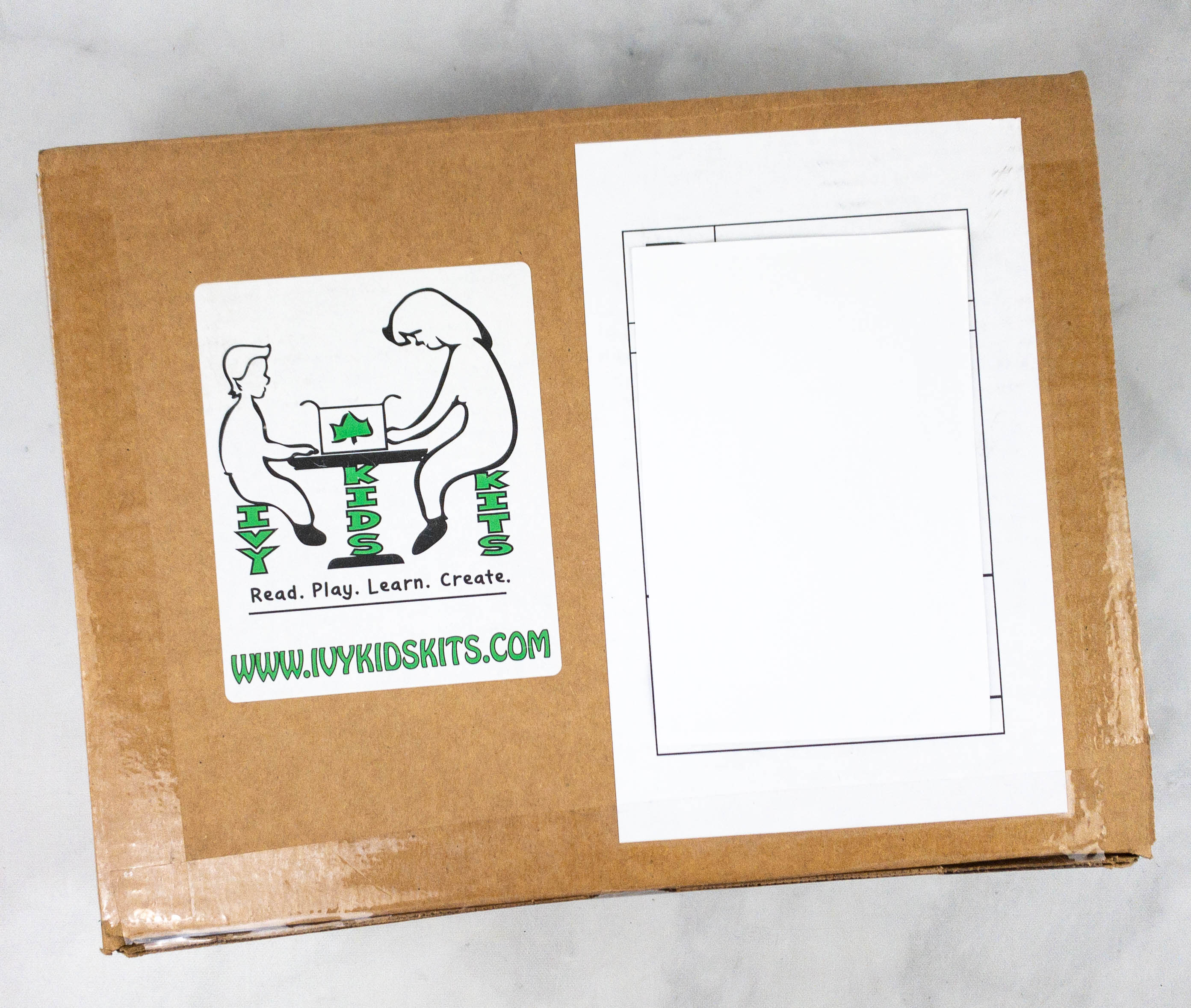 Ivy Kids is a monthly educational subscription box for children ages 3-8. The box costs $39.95 each month, and you also have an option to get the 3-month or 6-month plan and save up to $54. Shipping is free in the US. Designed by early childhood educators, each box contains tons of fun, thematically-focused activities that reinforce children's math, literacy, and science skills. Each month, your kit will contain a classic children's book, 10 activities related to the book of the month, detailed instructions, and a personalized item for your child.
DEAL: Save 20% on your first box with coupon code IVY20 OR Get 10% off on any past kits with coupon code PASTKITS10!
If you have multiple kids, you can choose the sibling add-on at sign-up for $5.95 a month and they will send you extra consumable materials (paints, brushes, craft projects, etc.) for a sibling to be able to fully participate in all the projects and activities in the kit. However,  sibling add-ons don't automatically mean they will double everything in the kit because there are items and activities designed to be shared.
This is a review of a single child box!
There's a sheet attached to the inner part of the lid and it lists all the activities in this month's box, including the featured book by Martin Jenkins, The Emperors Egg.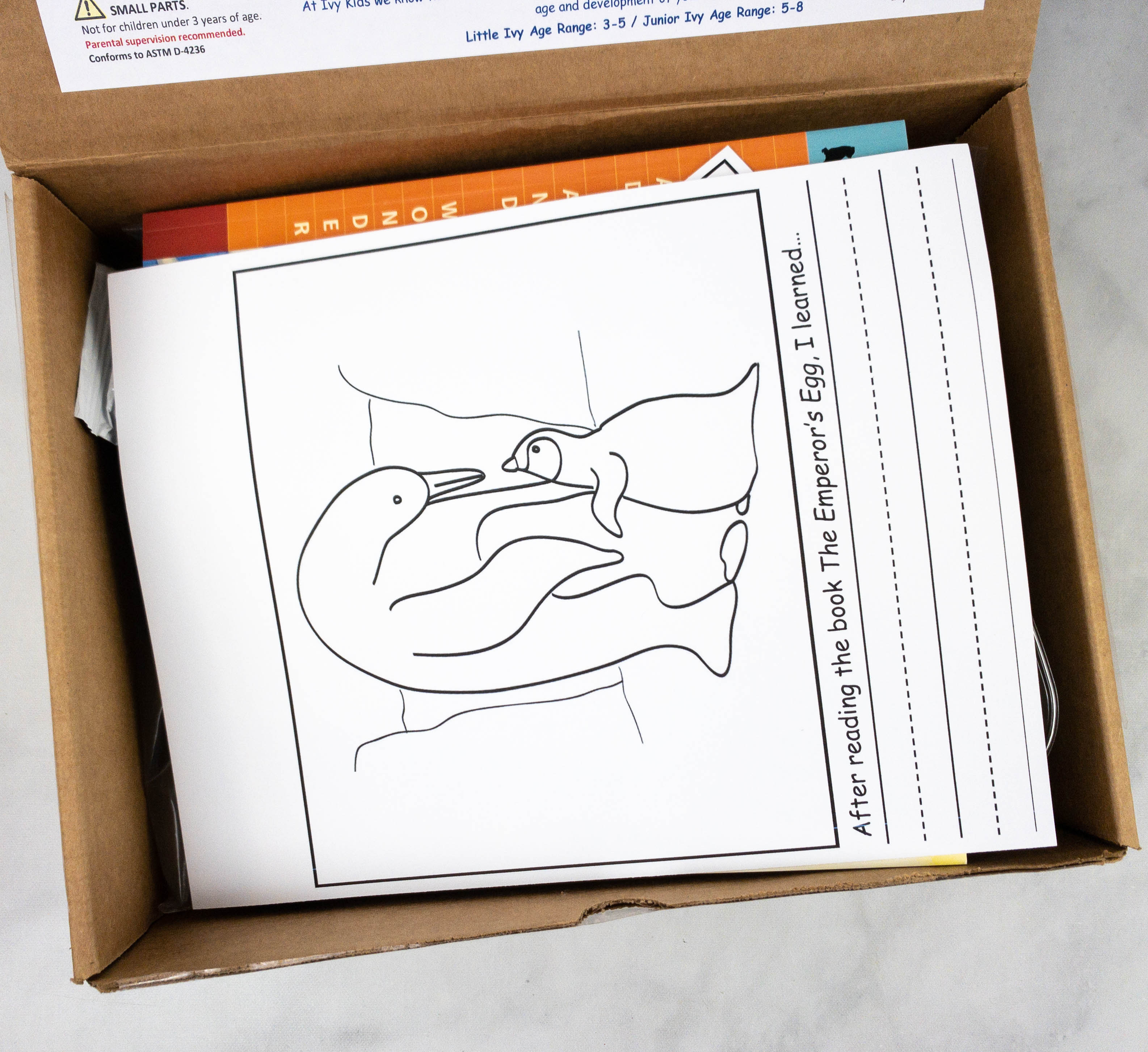 The box is full!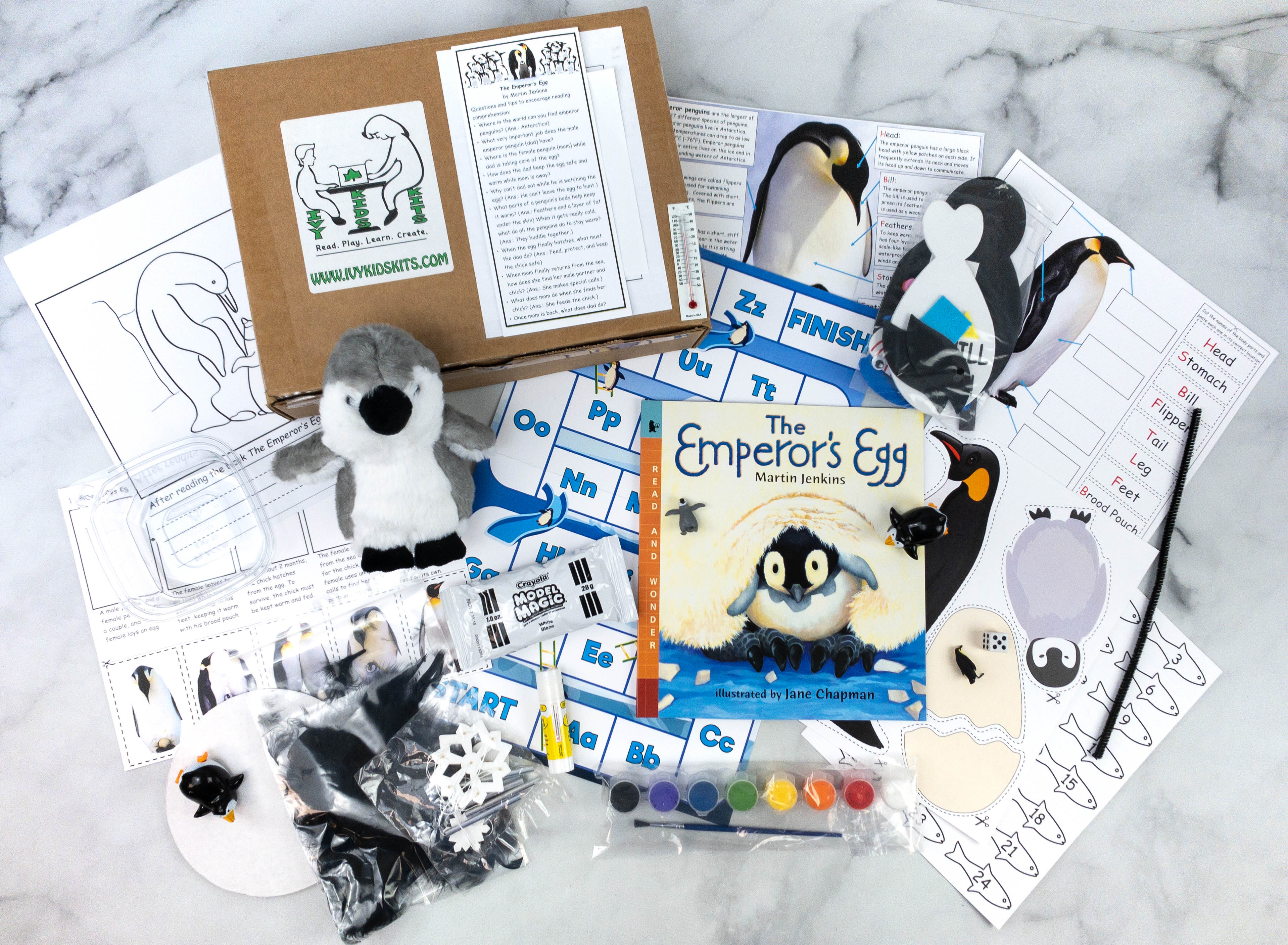 Everything in my box!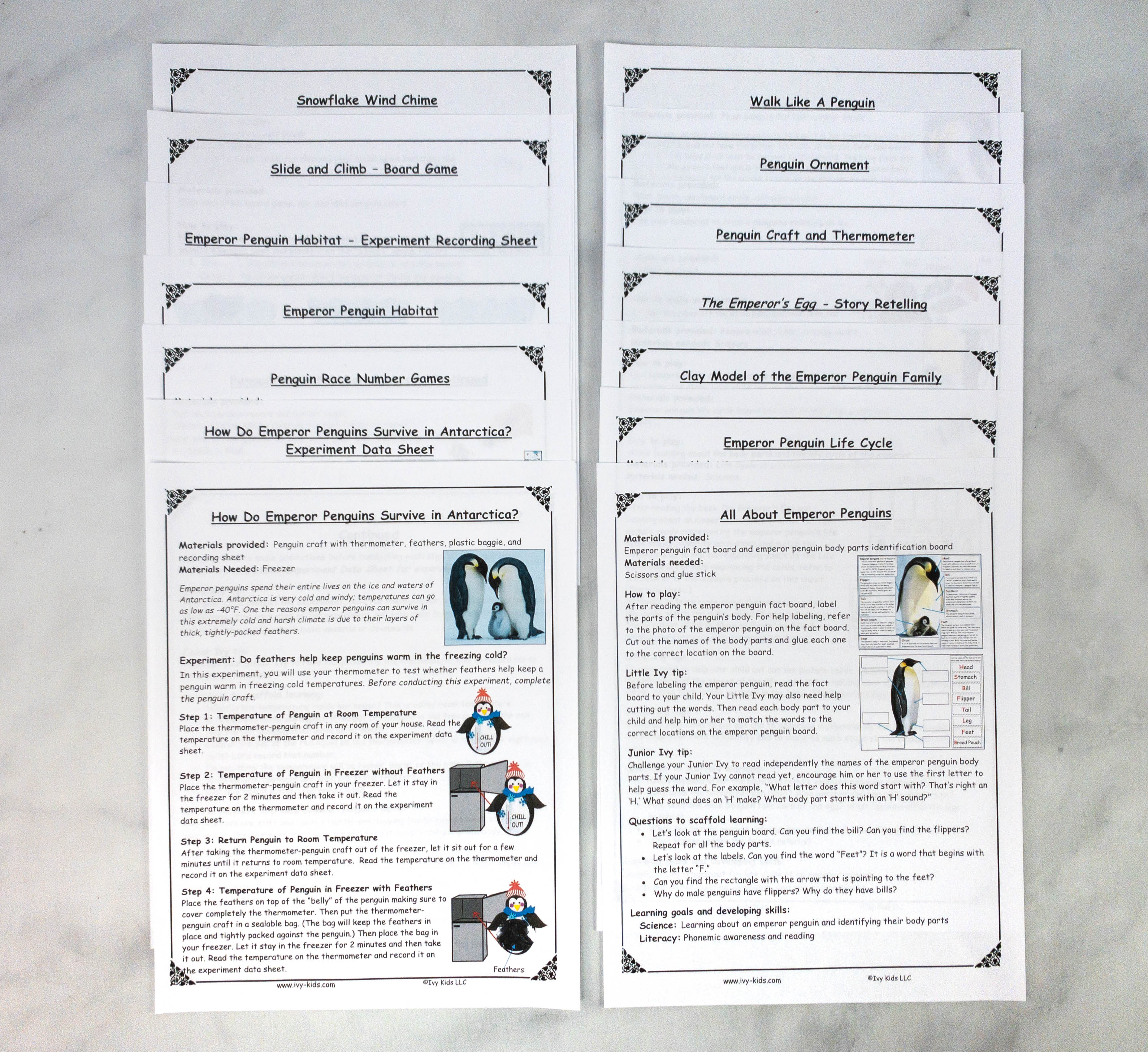 All the activities include a guide sheet that lists all the materials needed and details all the instructions as well.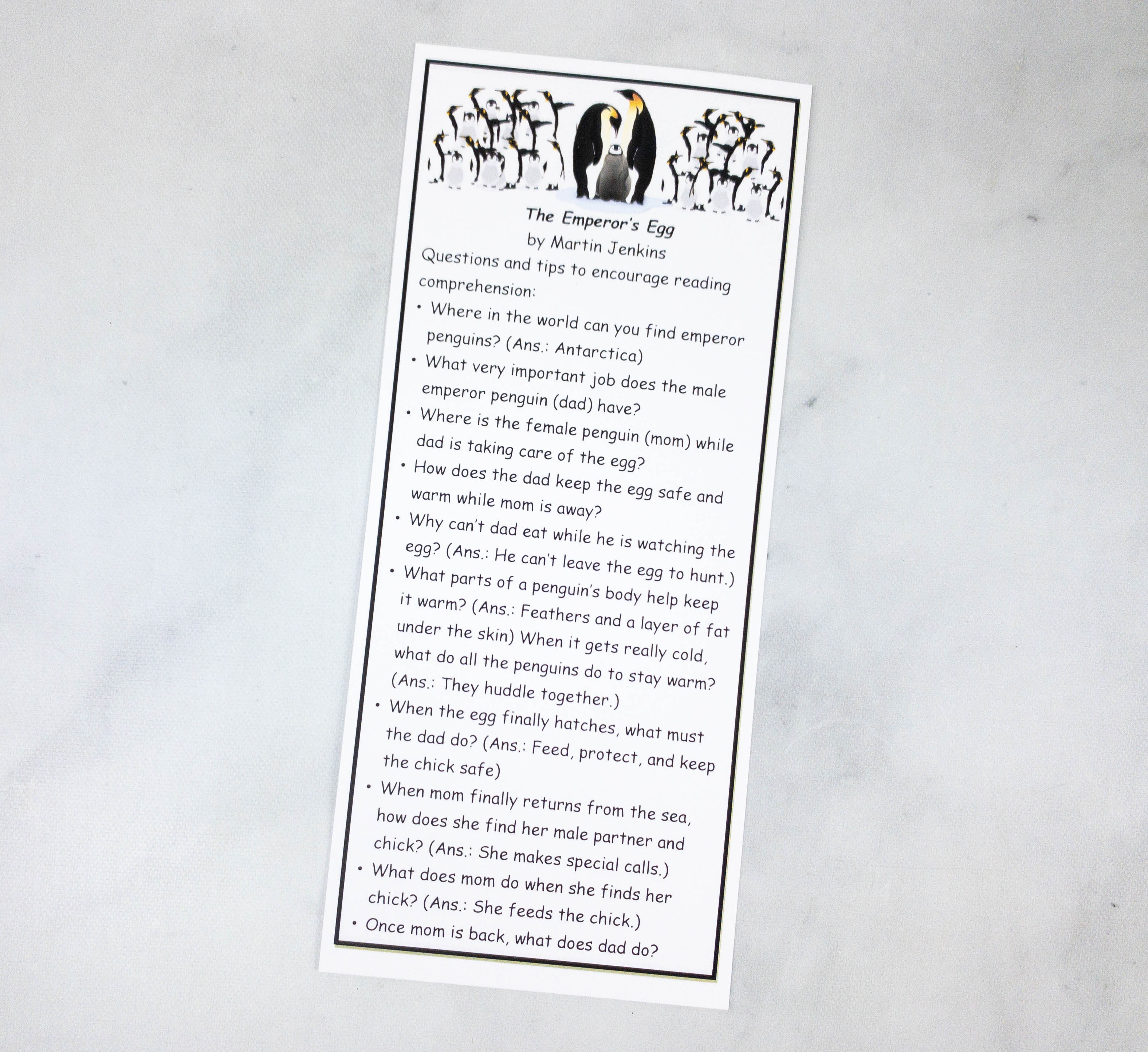 Bookmark. The featured book is always accompanied by a bookmark and it also has reading tips and questions to encourage and develop the reading comprehension skills of kids.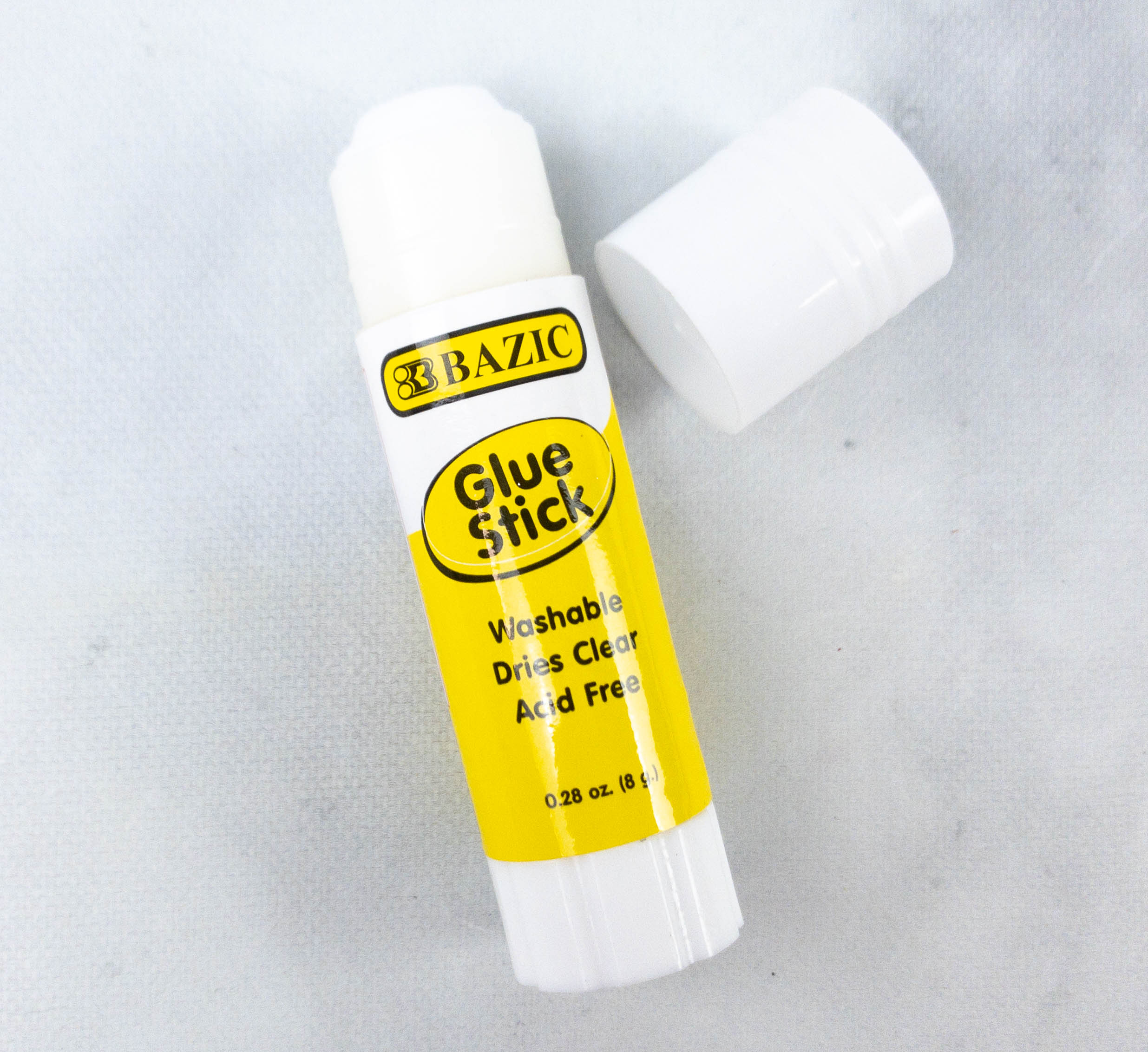 Glue Stick. The box also provided a glue stick to be used for this month's activities.
The Emperor's Egg by Martin Jenkins ($6.99)
Fabulous facts about nature's most devoted dad, in an utterly charming picture book.

Can you imagine spending the winter outdoors in Antarctica without anything to eat? That's just what the male Emperor penguin does. While his mate is off swimming and catching loads of fish, he stands around in the freezing cold with an egg on his feet for two whole months, keeping it warm and waiting for it to hatch. Welcome to the story of the world's most devoted dad!
Back matter includes an index.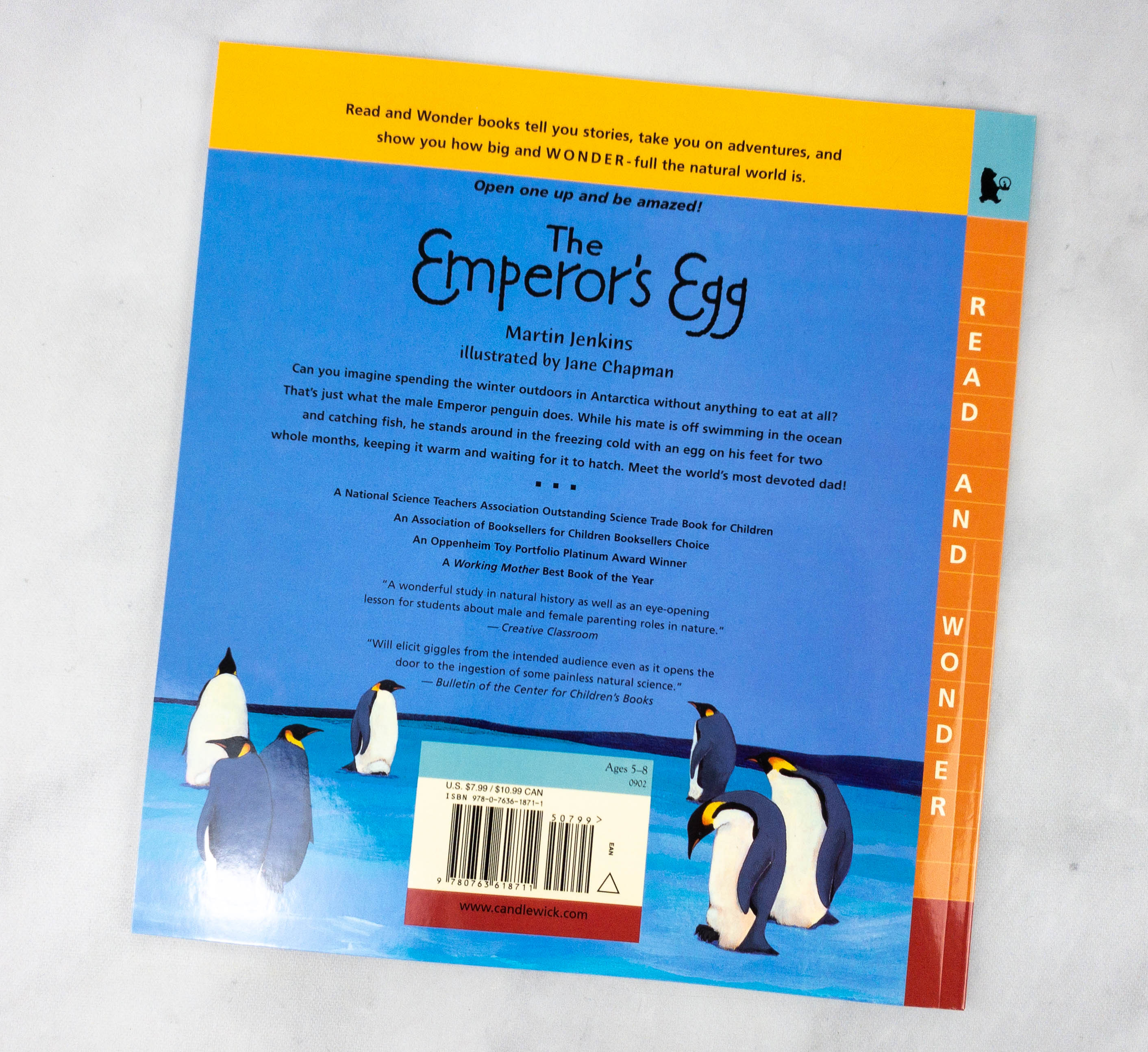 The book is about male Emperor penguins and the sacrifices that they make to take care of the unhatched egg on their feet. It tackles the roles that each member of their group does and the dangers it comes with!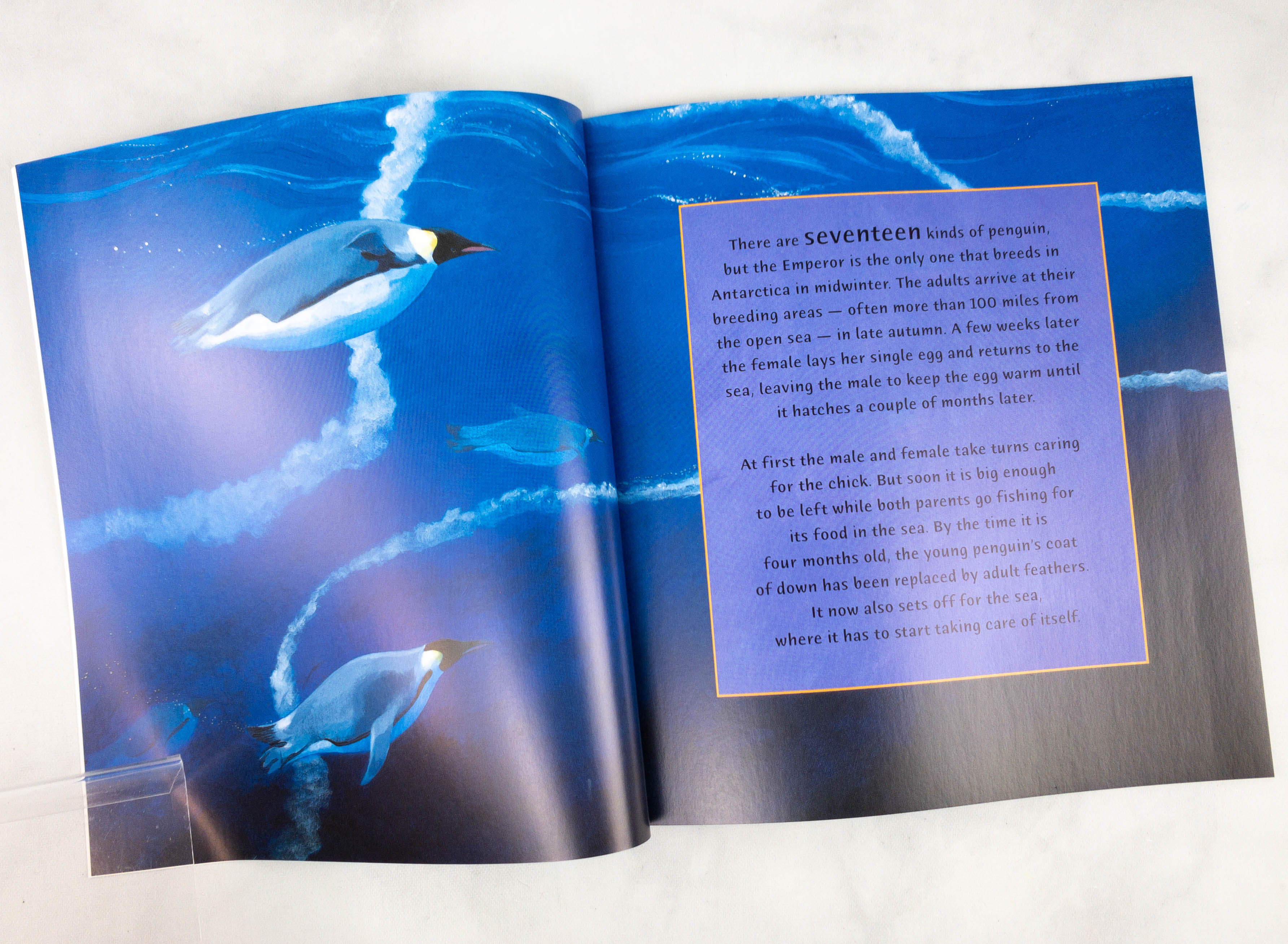 The book contains facts about penguins, plus an engaging story.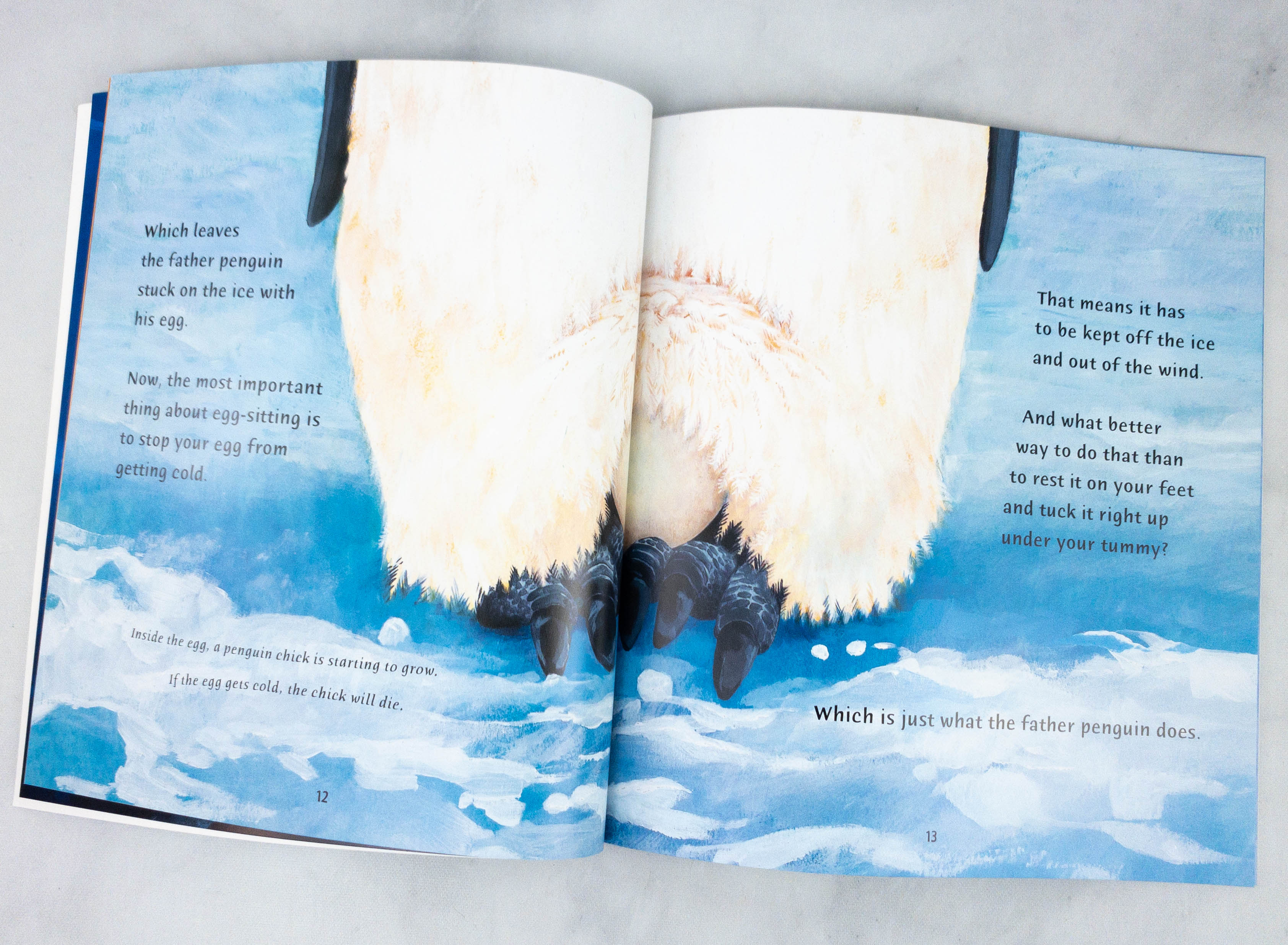 The illustrations are charming! My kids love penguins and they keep coming back to this book to marvel at the art.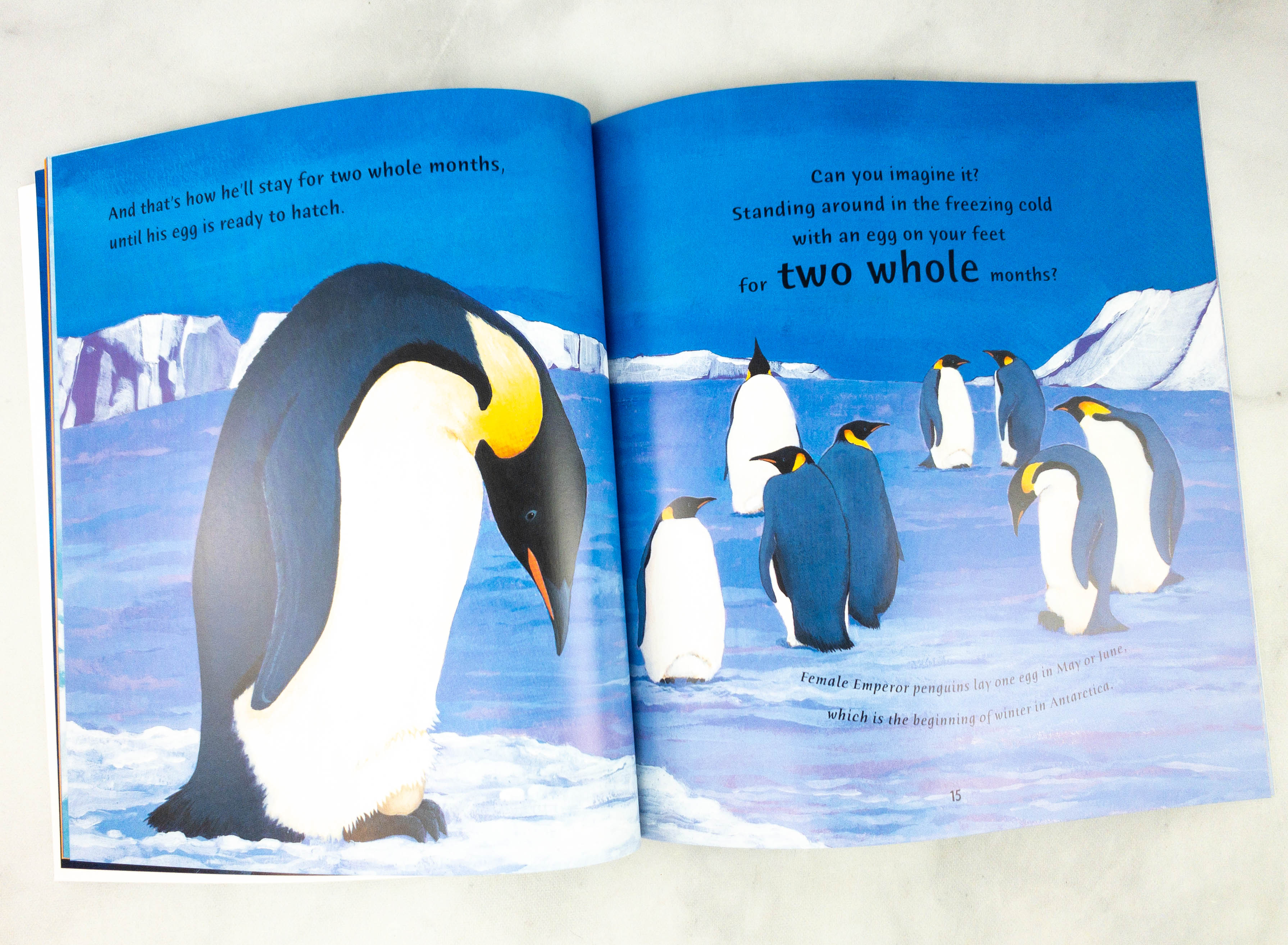 This is a good book to read to the young ones for bedtime!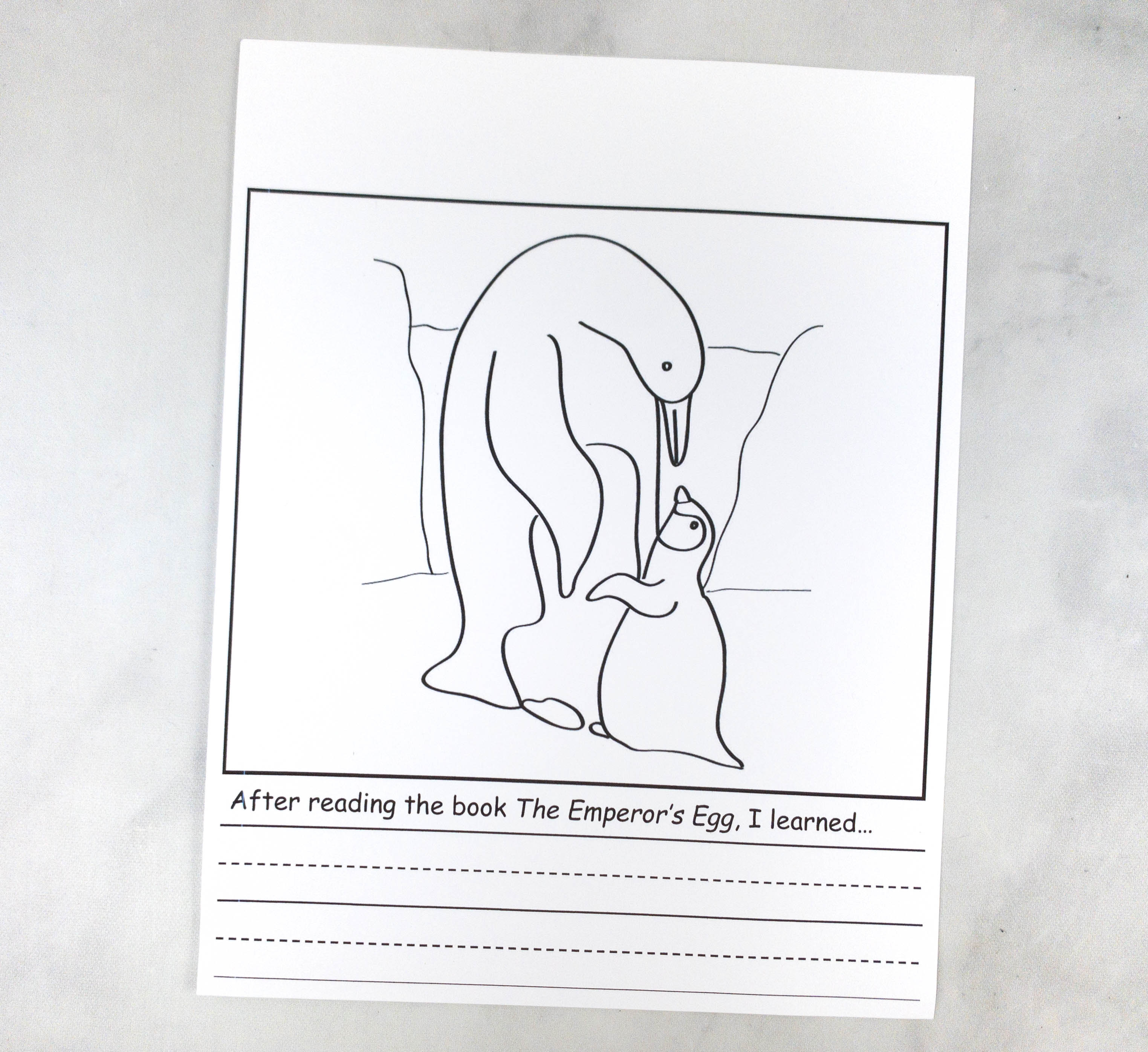 Here's a sheet where kids can write down everything that they learned from the book.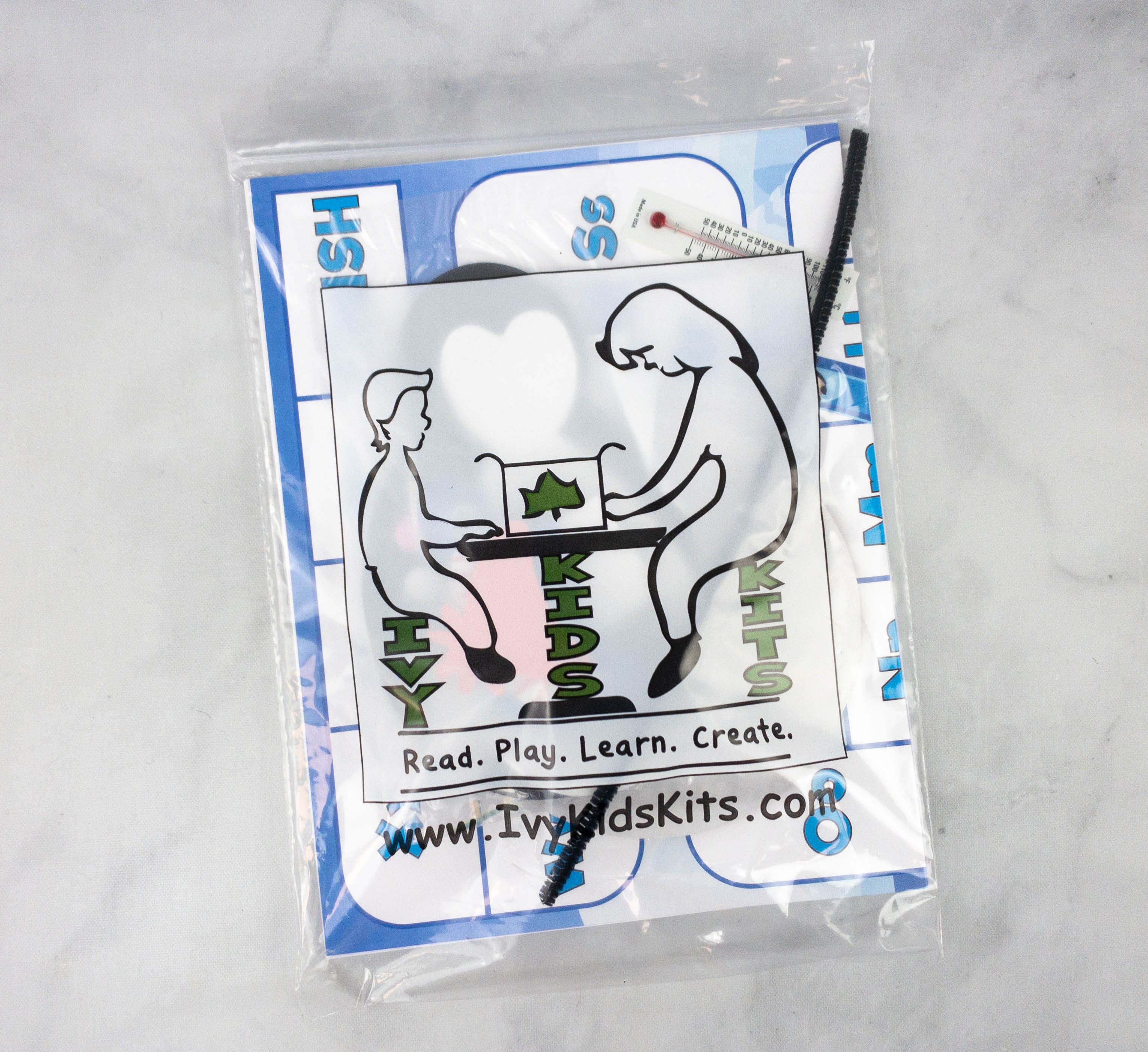 This plastic pack contains this month's materials!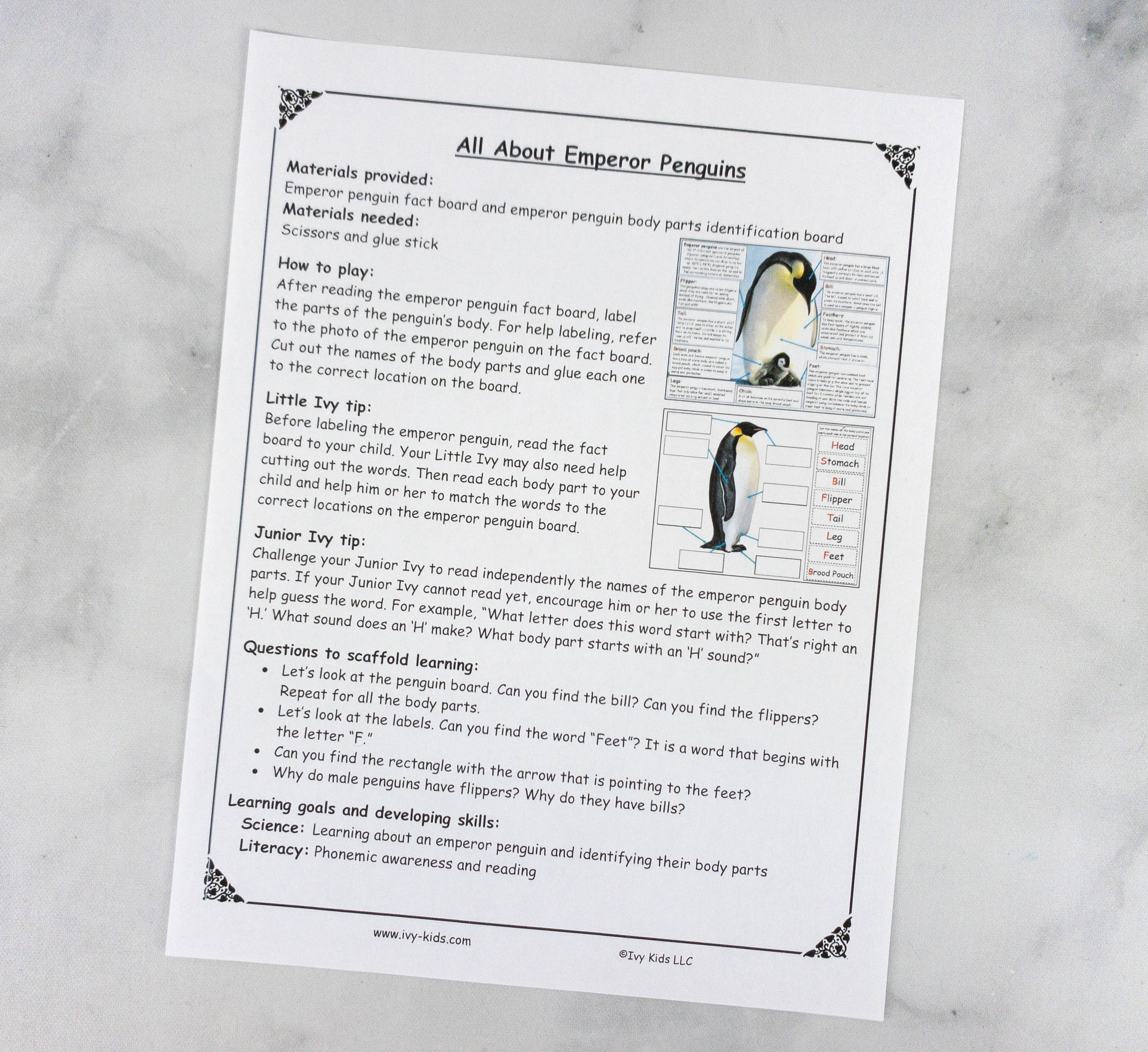 Activity: All About Emperor Penguins. The first activity teaches kids more facts about Emperor Penguins. There's a sheet that lists the materials provided by the box, additional materials needed, instructions, and tips from Ivy as well.
They provided a fact board for this activity. It discusses the different body parts of a penguin, with a brief description for each.
My kids went through the fact board together and learned a lot of new things!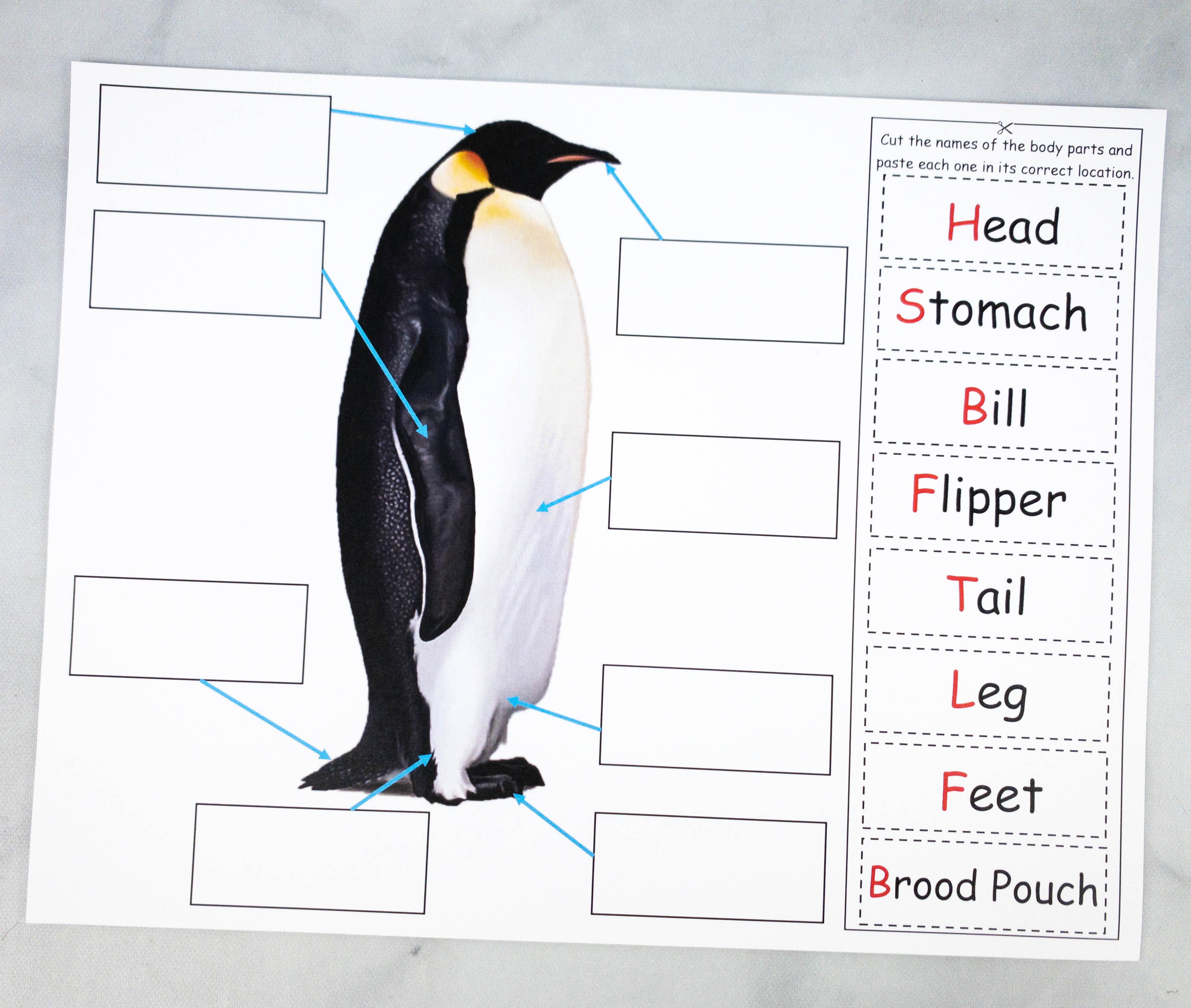 After familiarizing themselves with the parts of the penguin, it's now time to answer the identification board which was also provided in the box.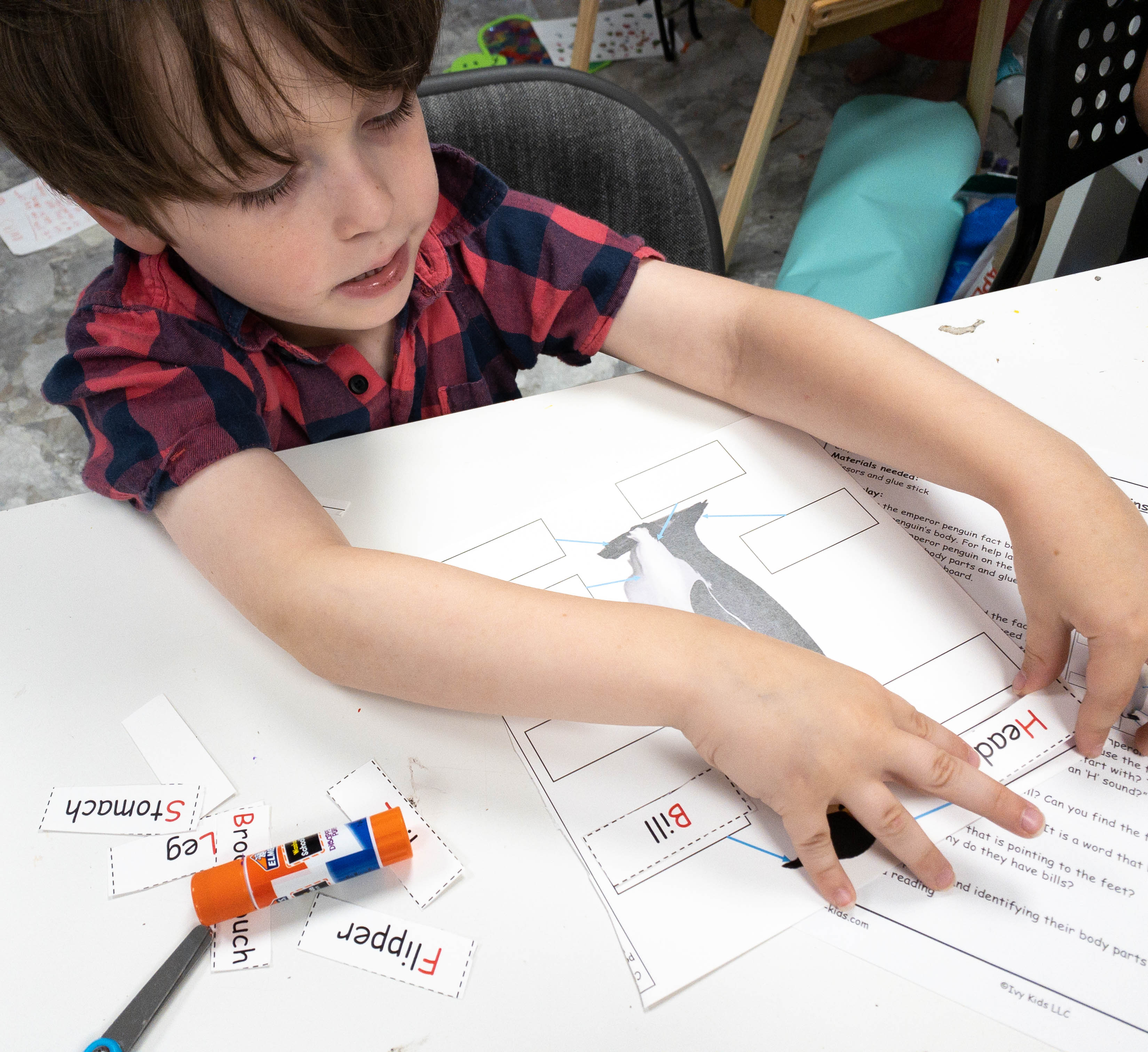 Some parts of the activity requires adult supervision like cutting the boxes from the sheet.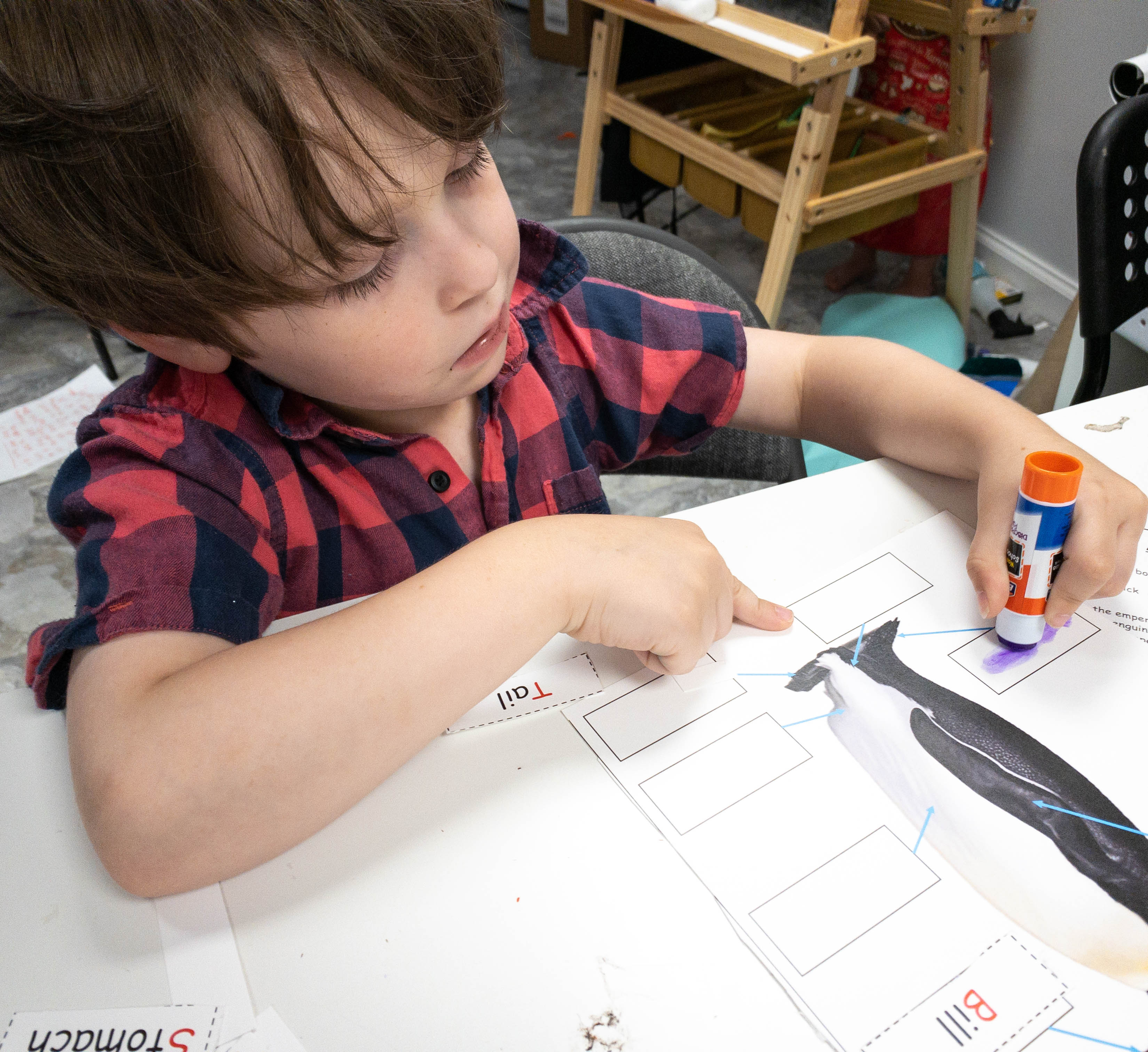 Using the provided clue, my son put the labels on the corresponding body part, one by one. If you look closely at the labels, the first letter of the word is in red. For kids who can't read yet, this is a good opportunity to help develop their phonemic awareness. You can encourage them to use the first letter to help guess the word.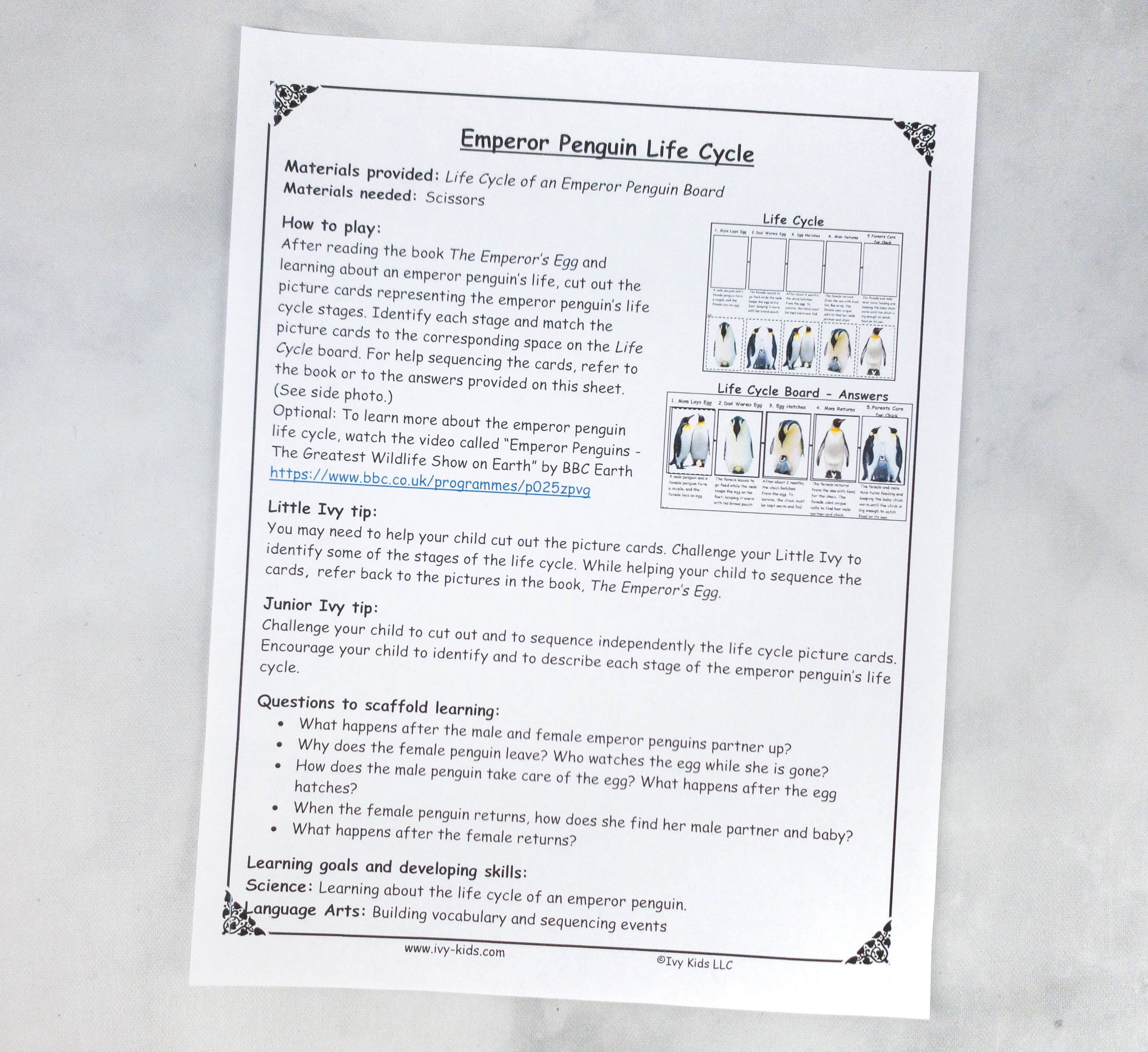 Activity: Emperor Penguin Life Cycle. The next activity is about the life cycle of an emperor penguin.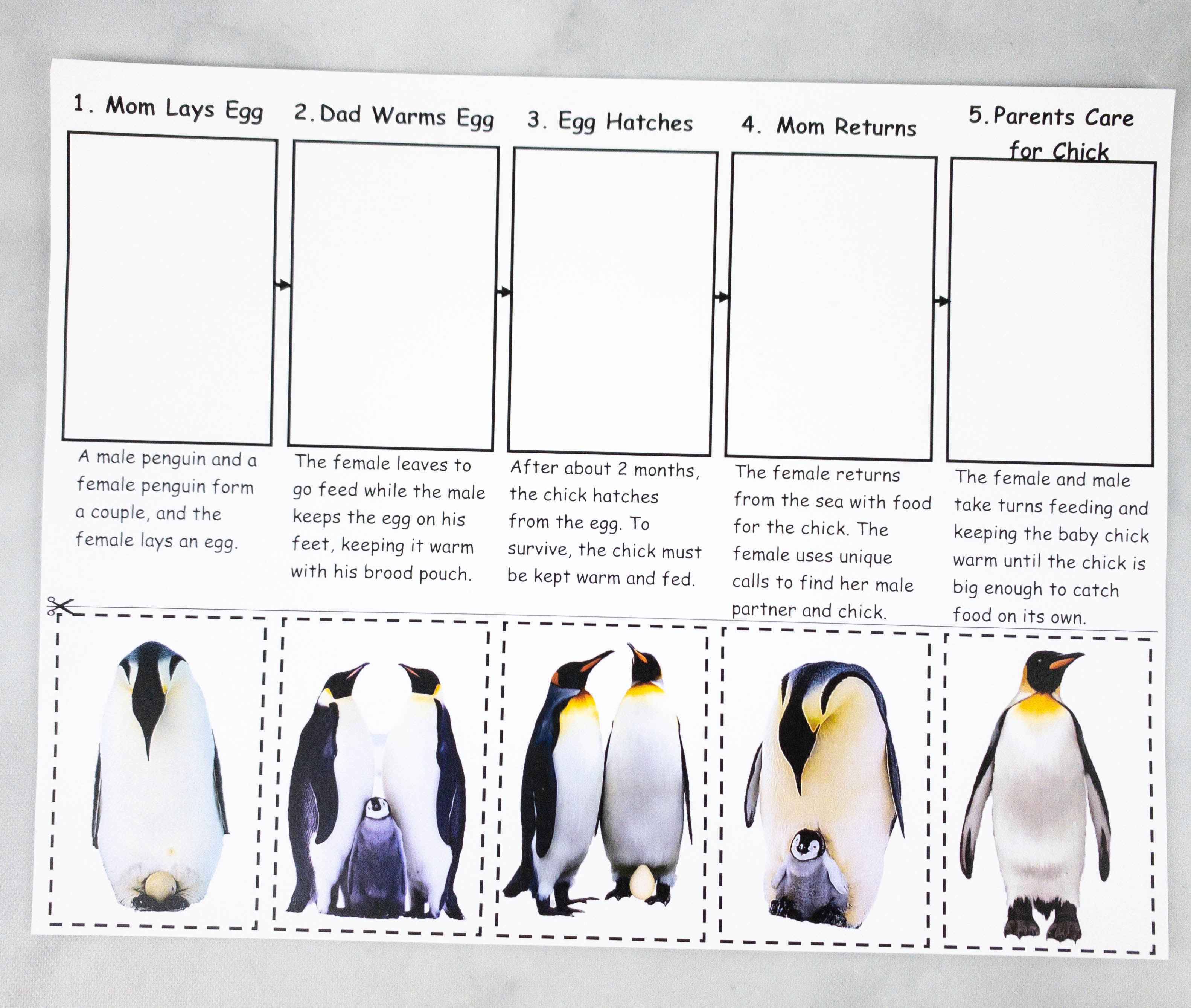 Just like the first activity, kids just need to match the images to the description on each box. This is such a fun and interactive way of learning about how penguins spend their lives.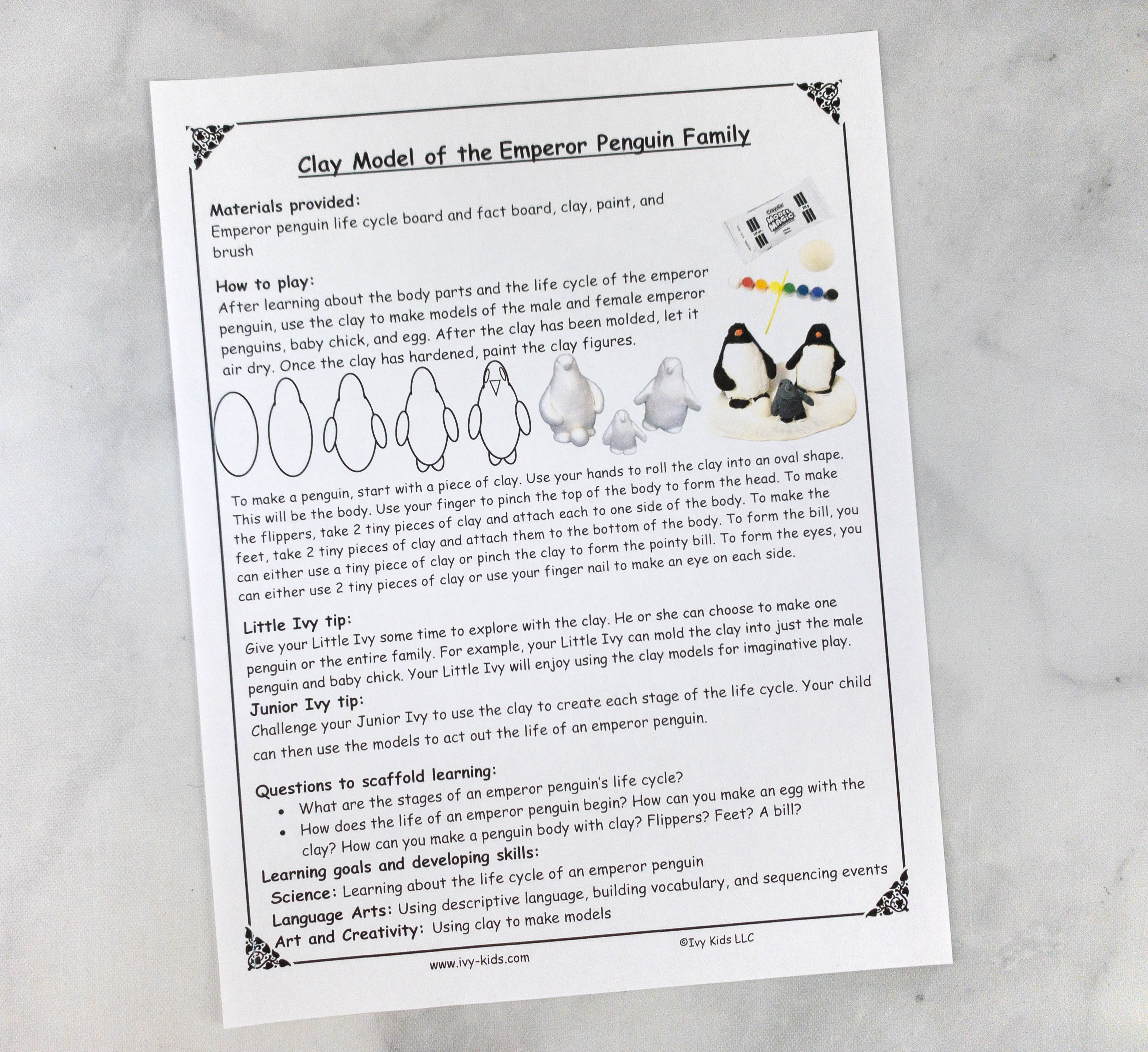 Activity: Clay Model of the Emperor Penguin Family. Here's another fun activity that my kids enjoyed! It's about making clay models for each member of the penguin family.
For this activity, the box provided the paint, brush, and white clay.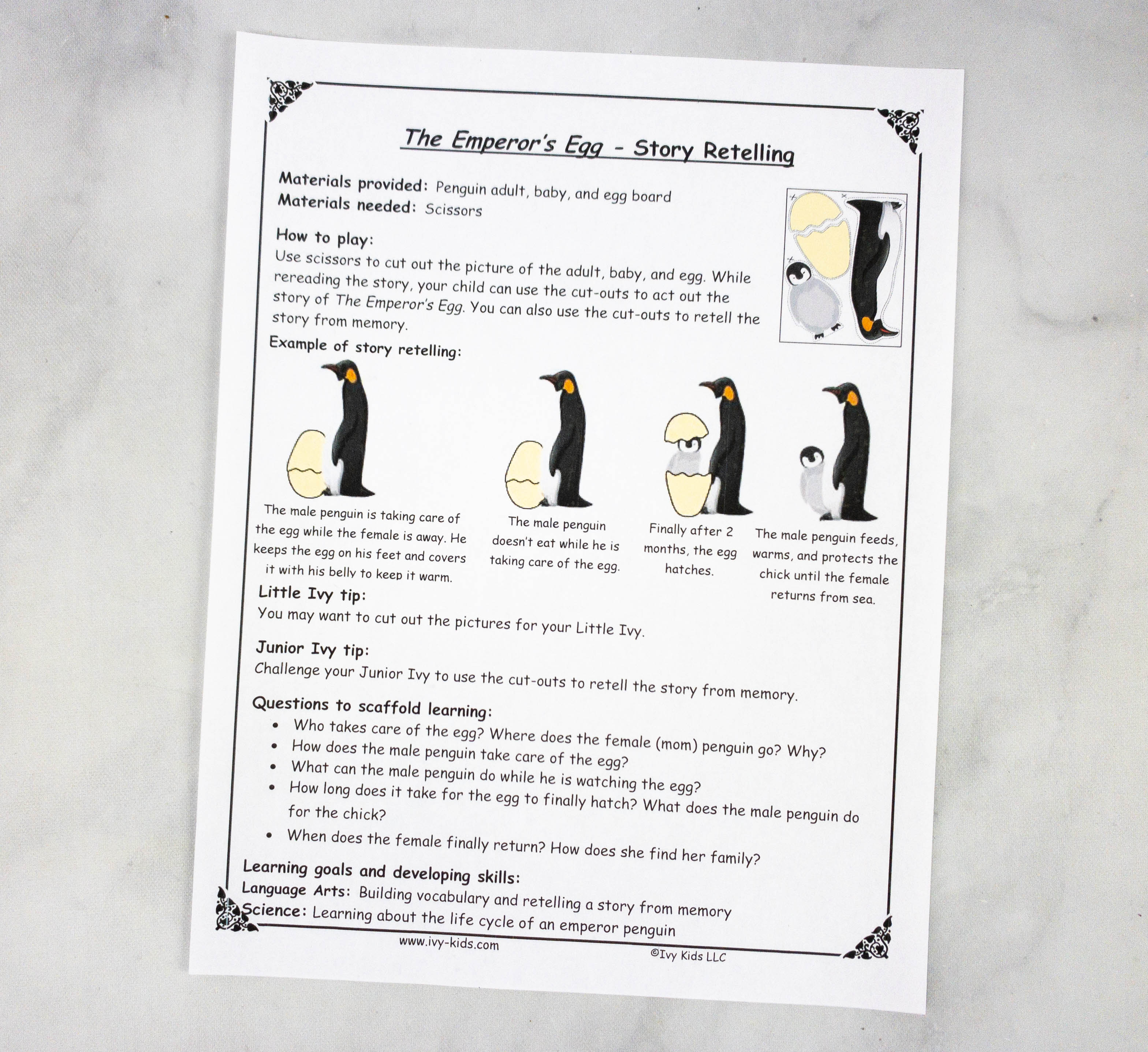 Activity: The Emperor's Egg – Story Retelling. Just like the previous boxes, they also included materials for a story retelling in this month's box!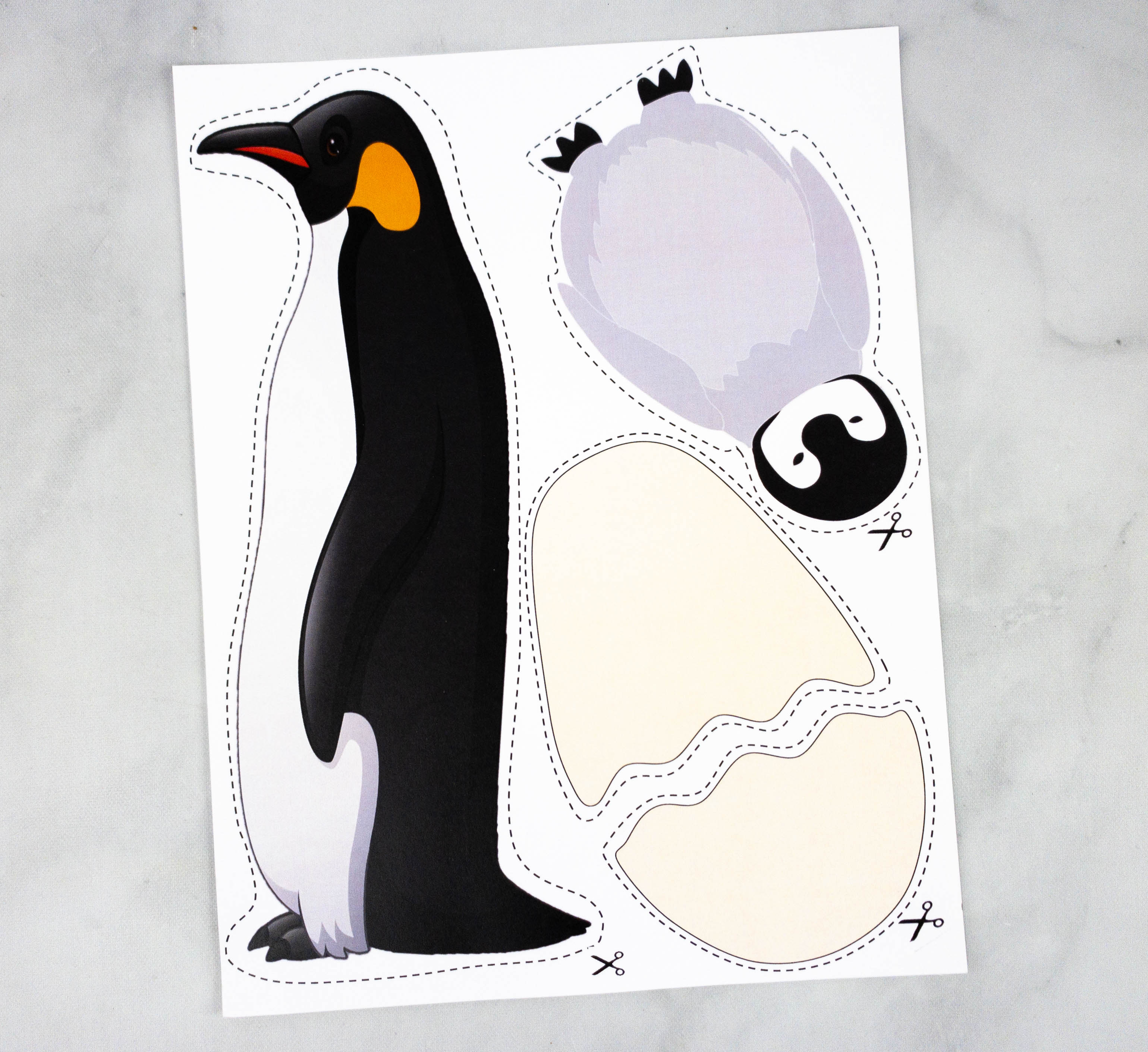 For this activity, they provided a board that contains images of an adult penguin, baby penguin, and an egg. Parents are advised to cut them out for the young ones. While re-reading, kids can use these cutouts to act out the story of The Emperor's Egg!
Activity: Penguin Craft and Thermometer. The next activity involves crafting and this time, my kids made a penguin and a thermometer.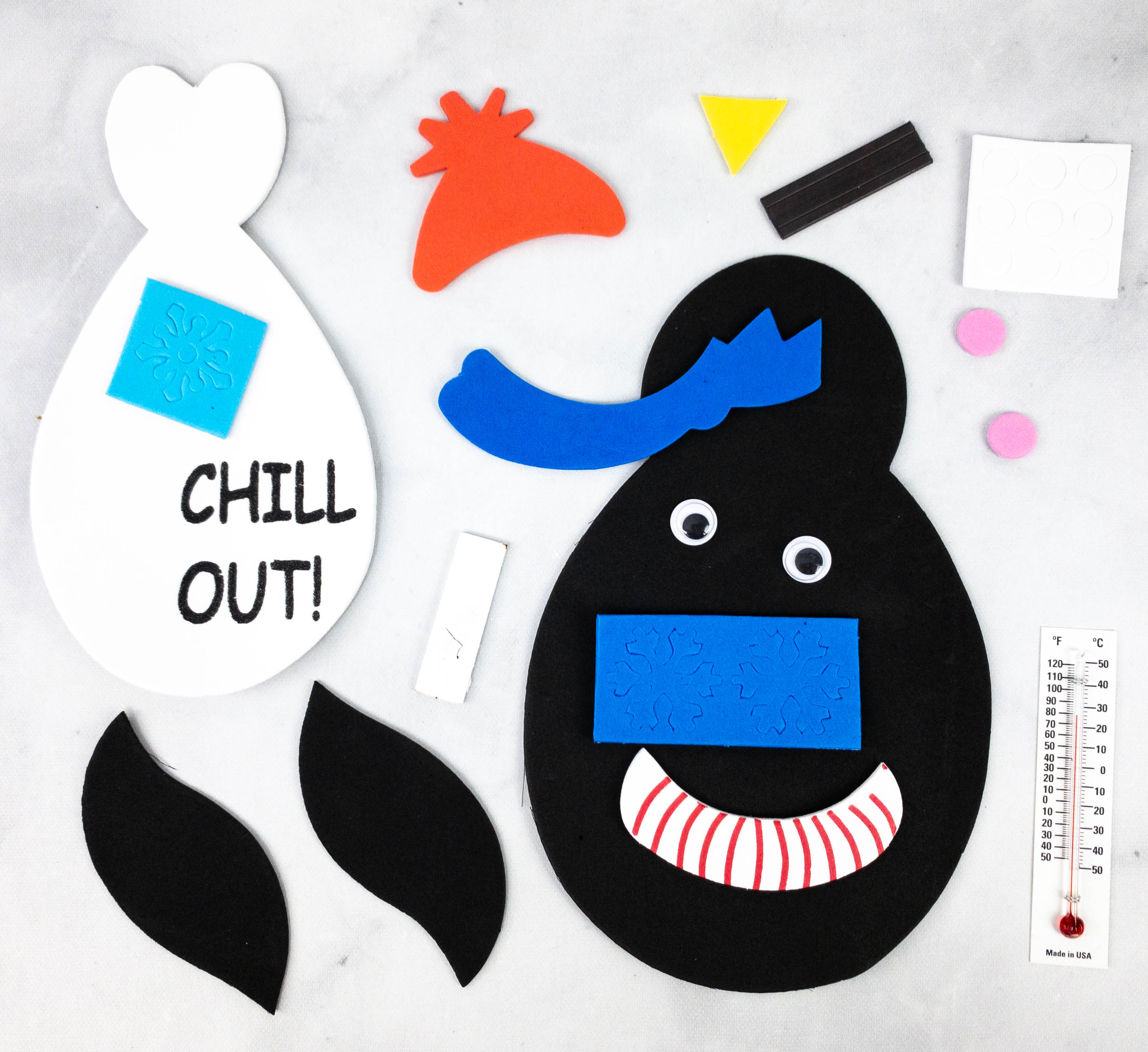 Here are the materials provided in the box! Younger kids would need assistance in reading and following the instructions, but older kids would have no problems putting the parts together on their own.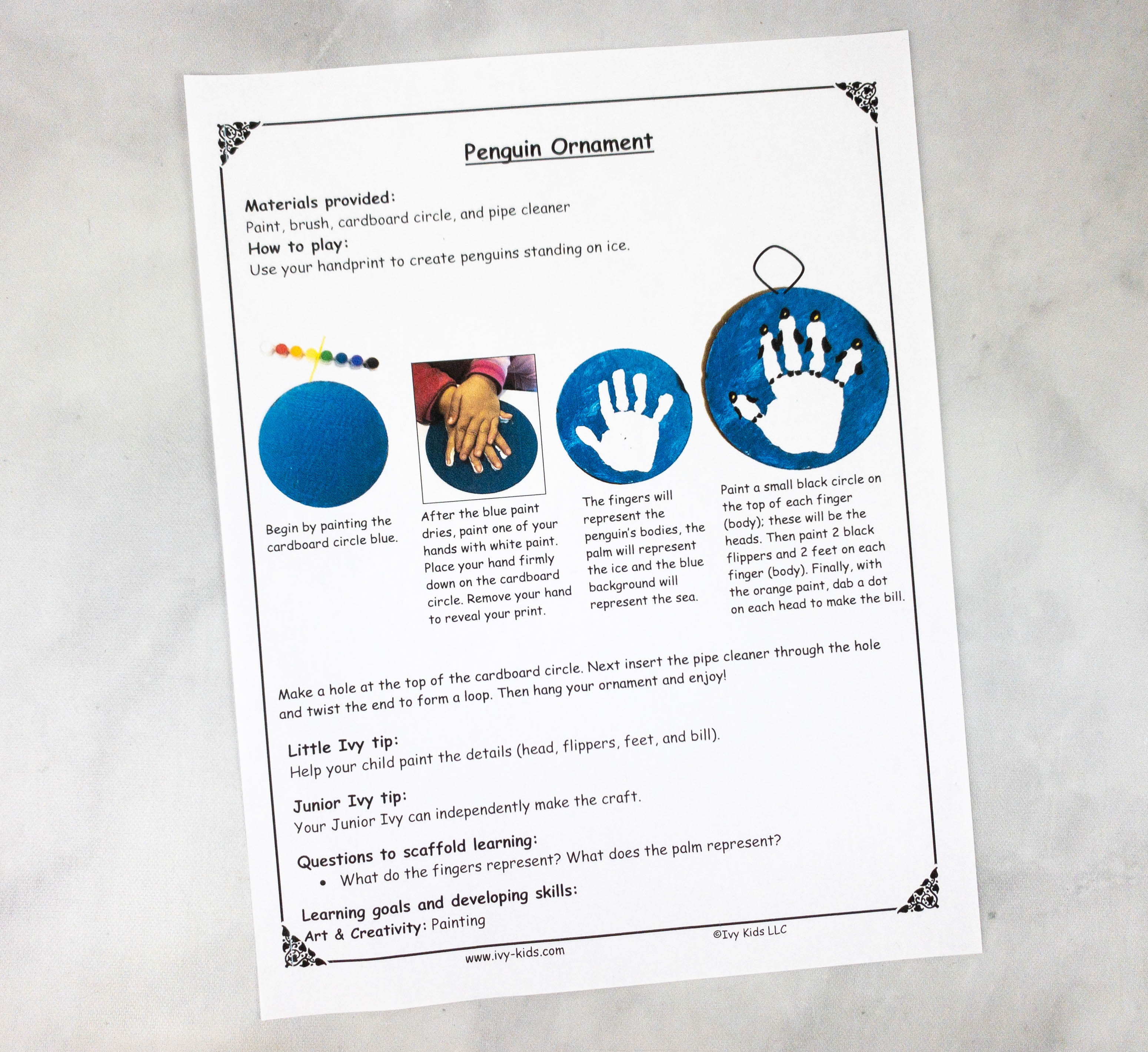 Activity: Penguin Ornament. This activity is all about making a penguin ornament using the kids' handprints!
The materials provided in the box include a set of paint, brush, pipe cleaner, and circle cardboard. Kids just need to paint the cardboard in blue, and wait for it to dry before painting their hands in white and pressing it down the cardboard. The fingers will represent the penguins, while the palm will represent the ice. My kids love painting and they were excited about this one as well.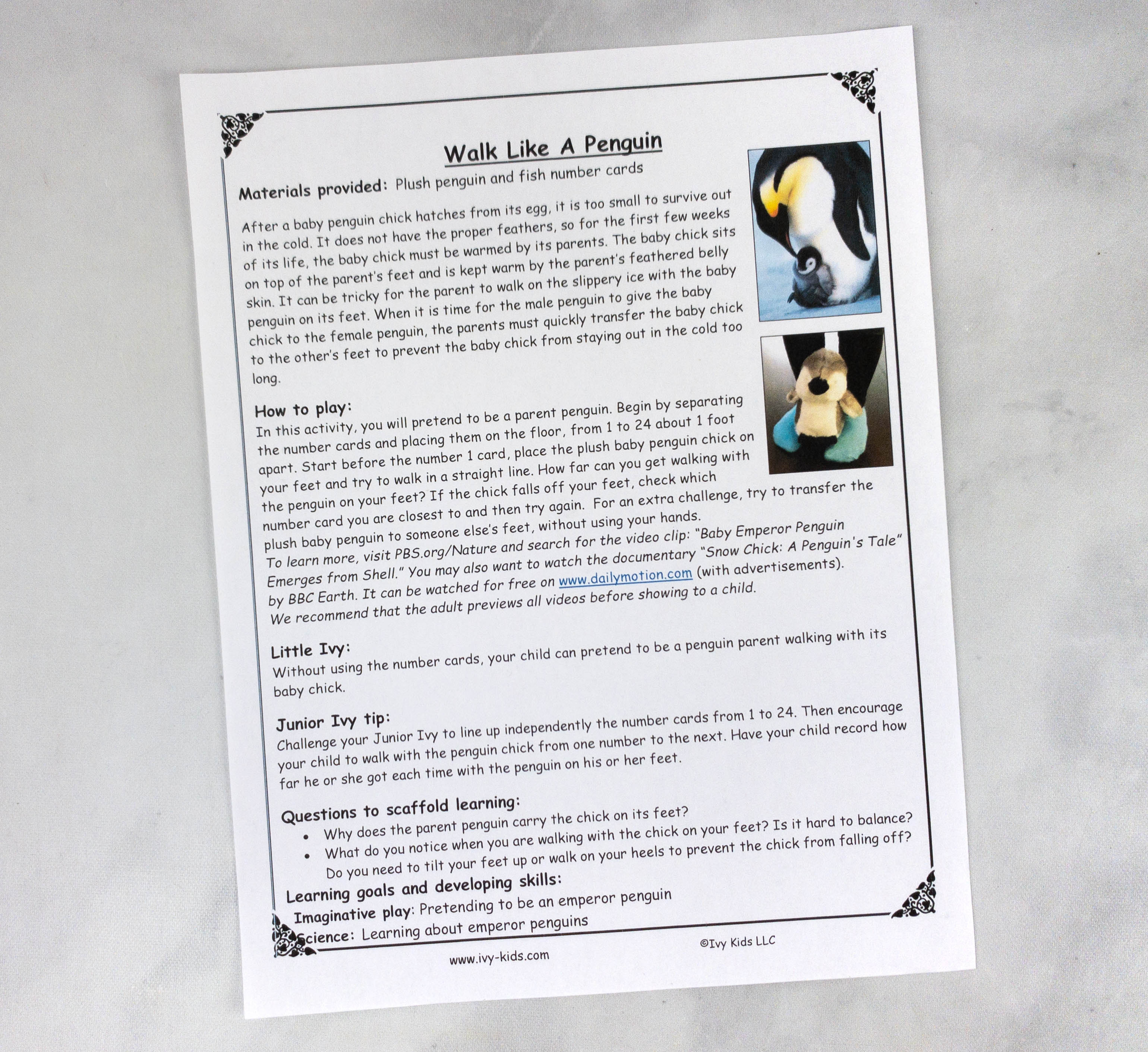 Activity: Walk Like A Penguin. Now, we're onto a role playing activity using a plush penguin!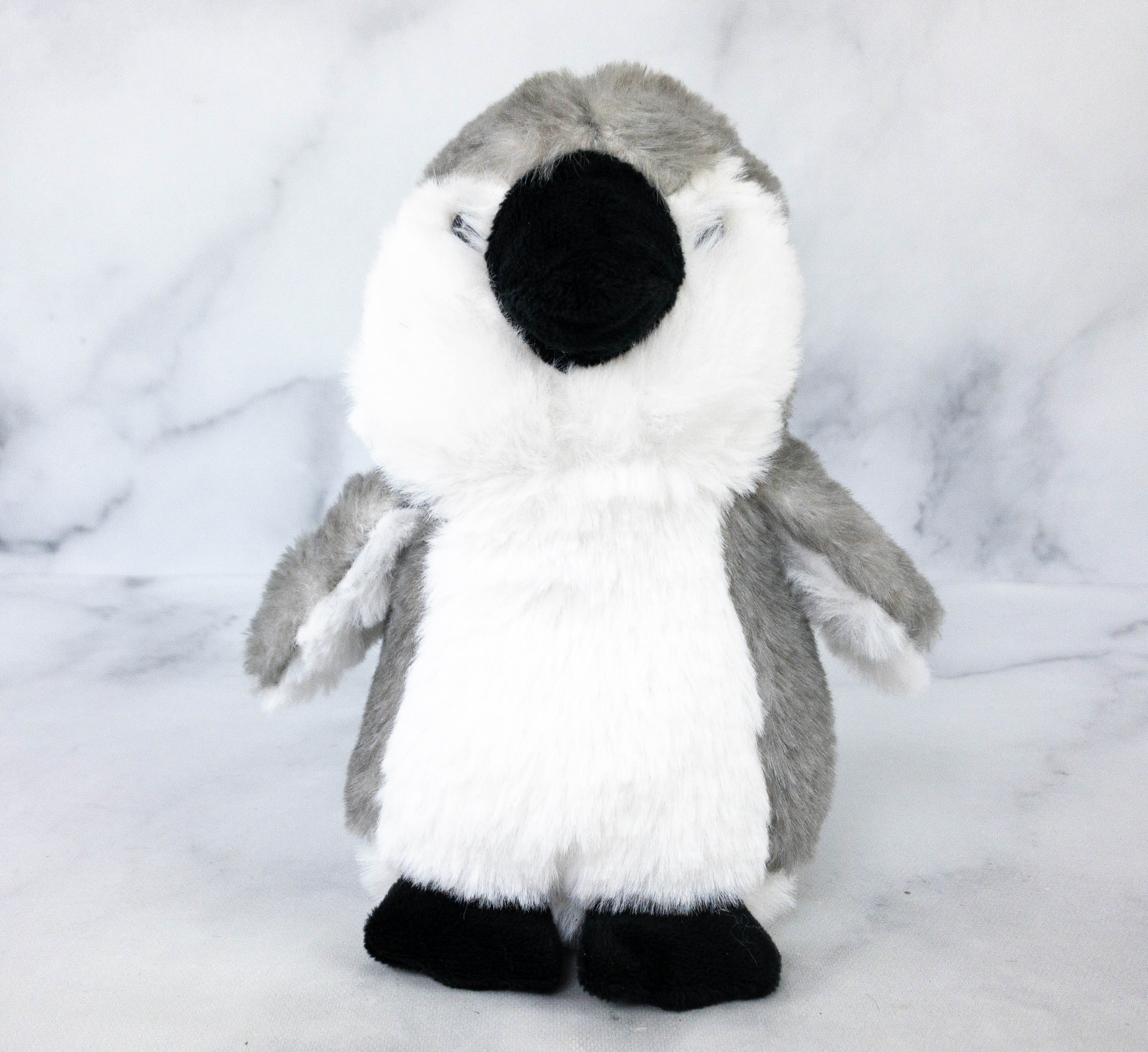 Here's the penguin plush toy provided in the box. It's so cute and cuddly!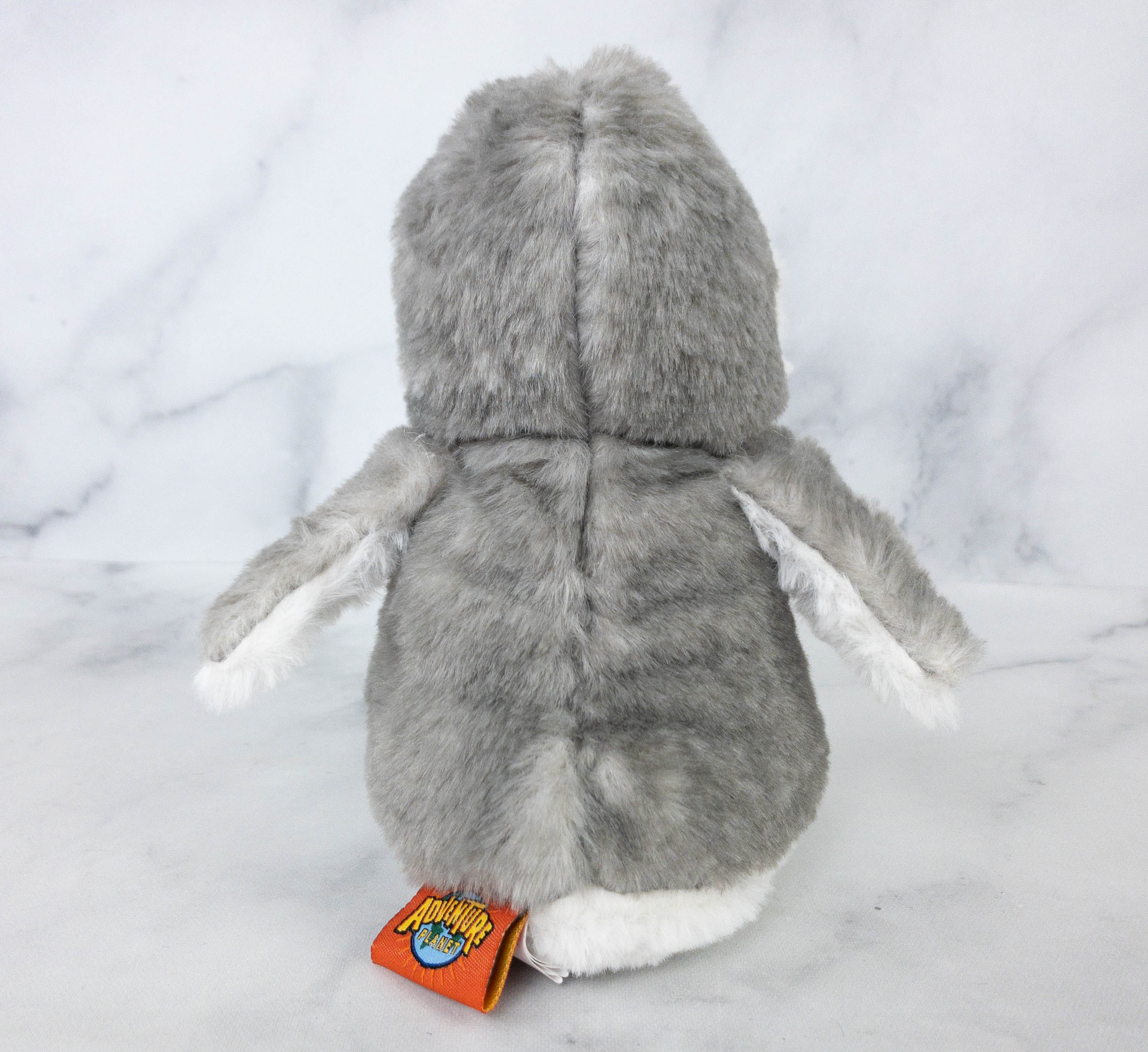 Kids can pretend to be a penguin parent by putting the plush toy on their feet and then walking in a straight line.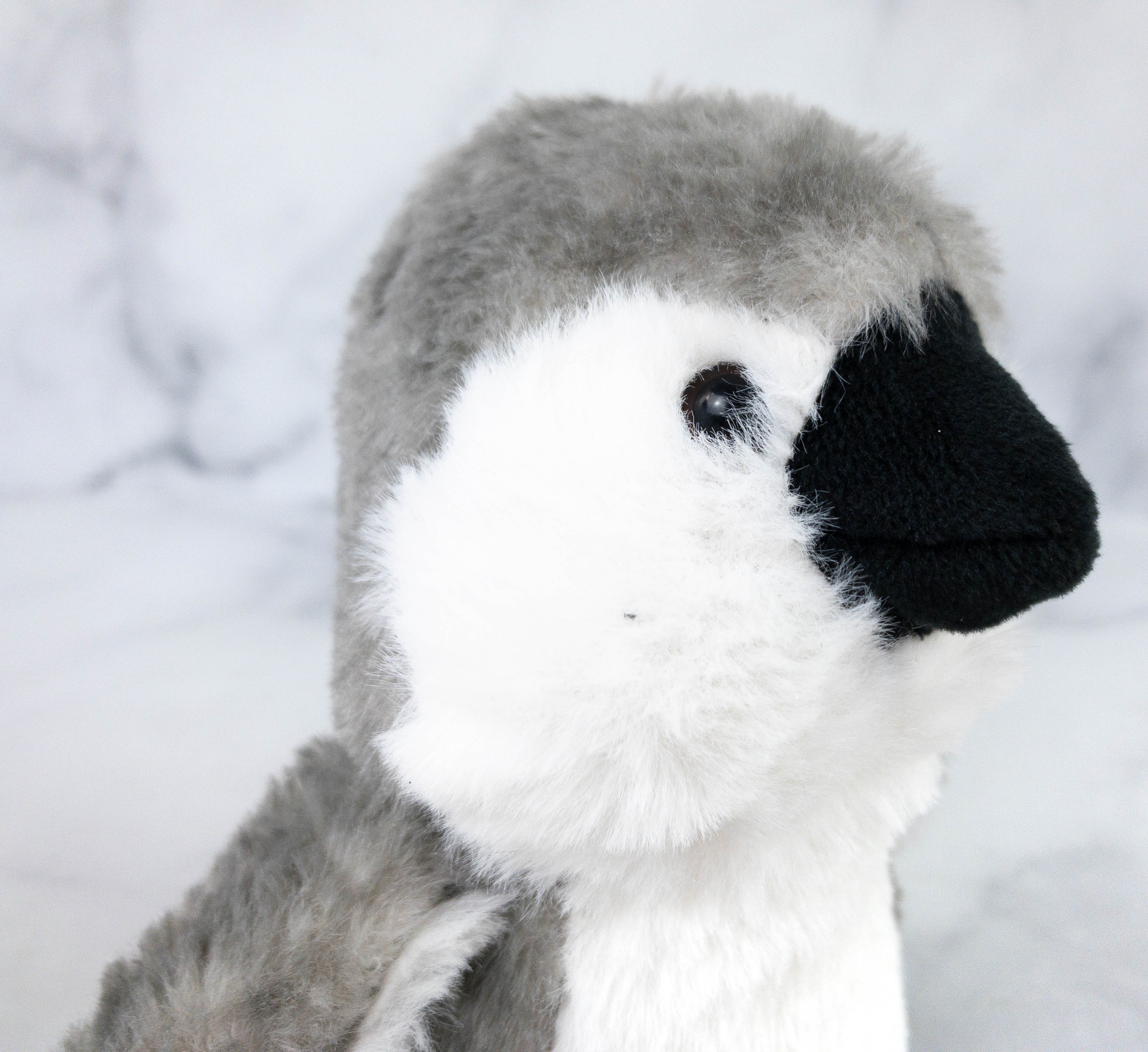 Aside from learning why parent penguins carry the baby penguin on their feet, this also encourages imaginative play.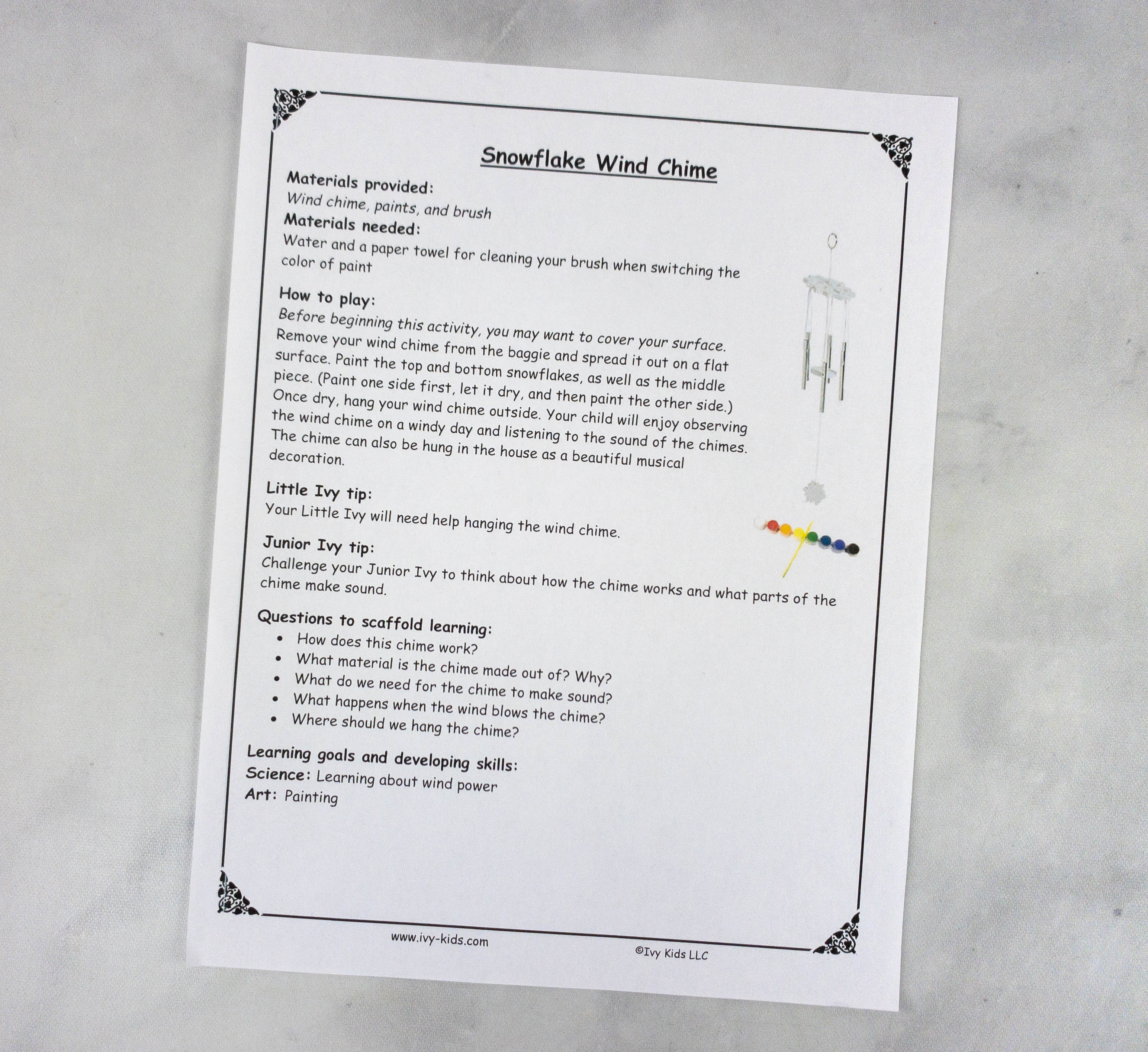 Activity: Snowflake Wind Chime. Penguins loves ice and the cold, so they also included a snowflake wind chime making activity!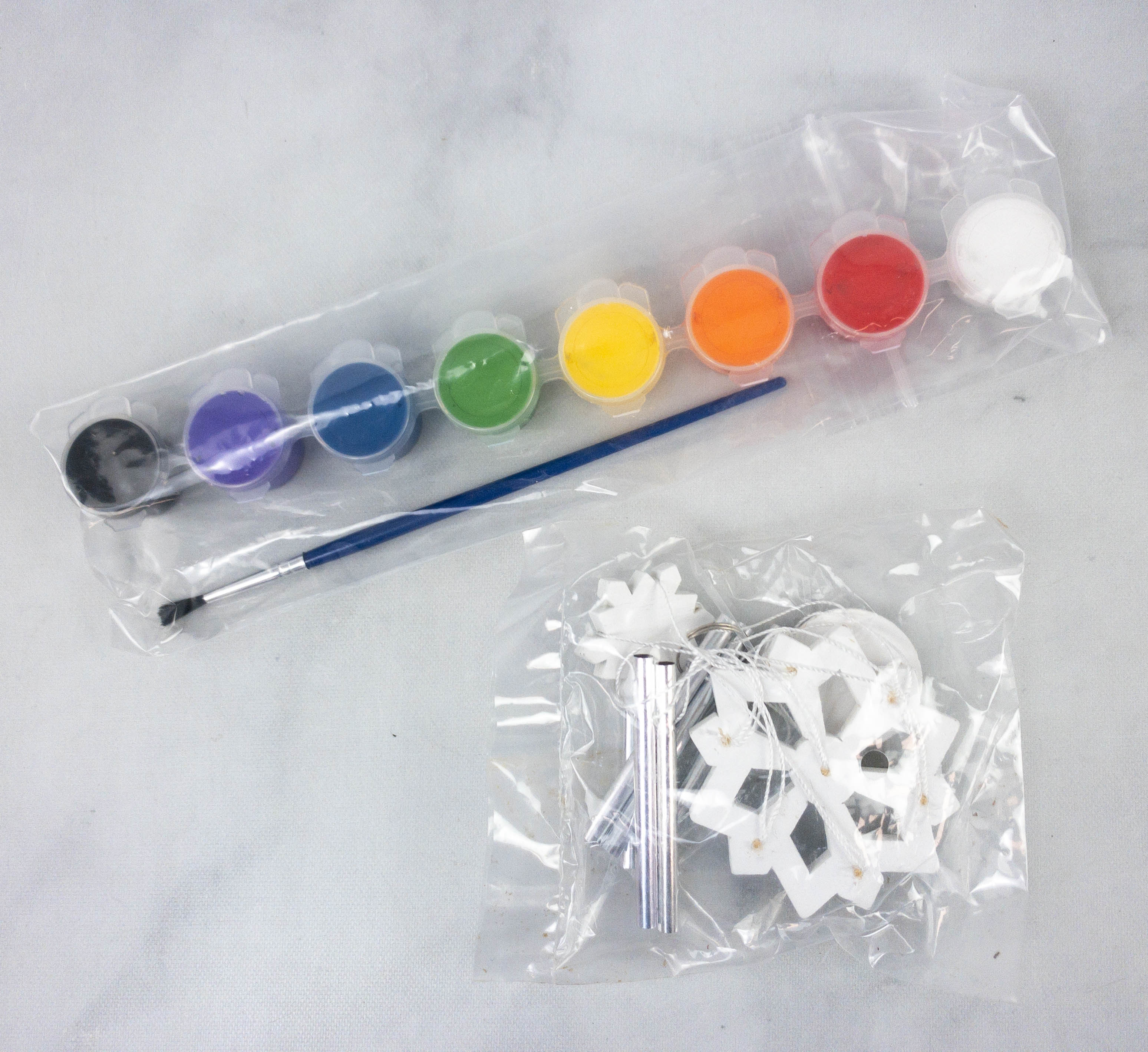 The materials needed for the activity are the set of paint, brush, and a wind chime shaped like a snowflake!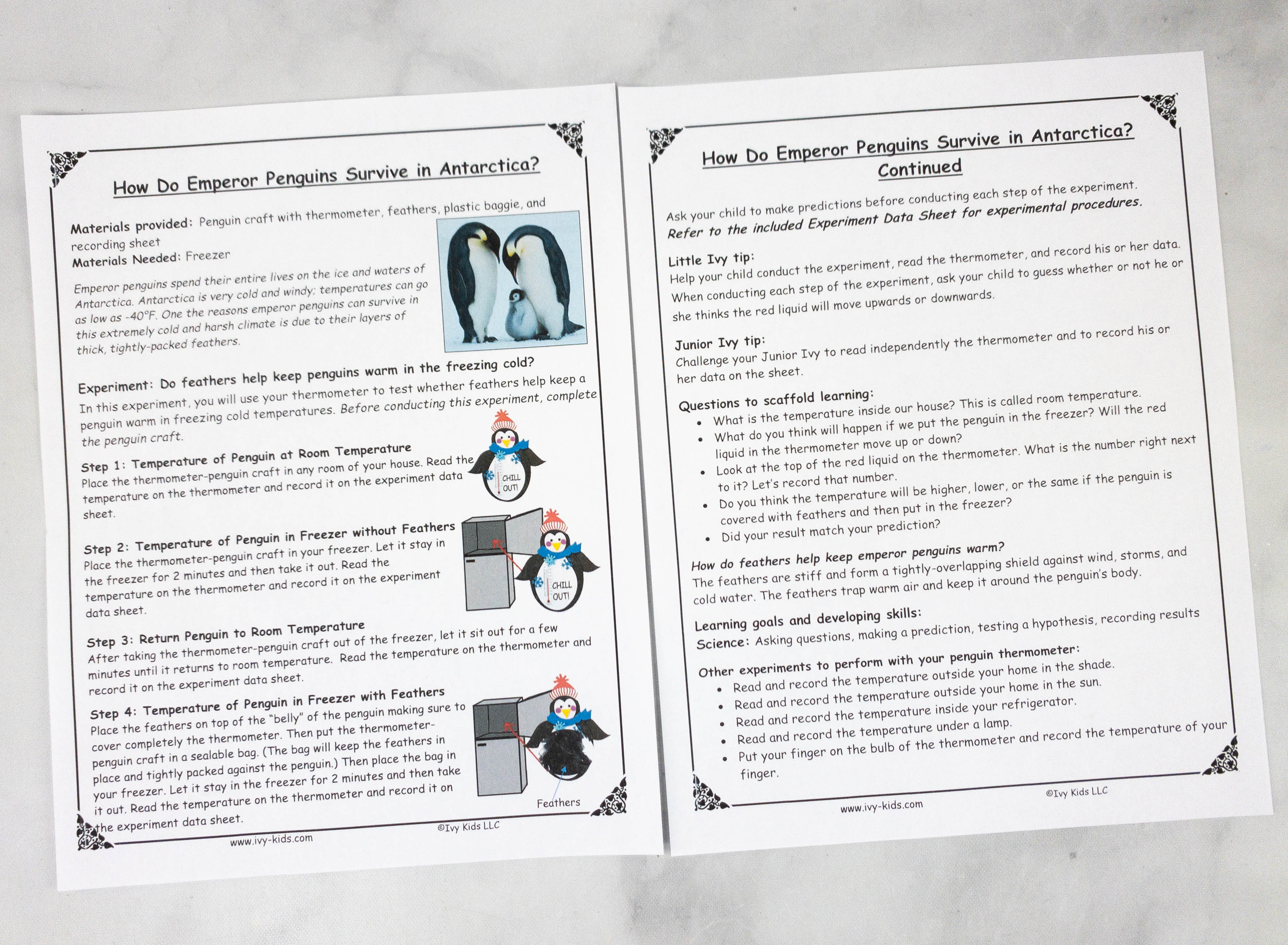 Activity: How Do Emperor Penguins Survive in Antartica? Another activity discusses the life of a penguin and this time, it explains how emperor penguins survive in Antarctica.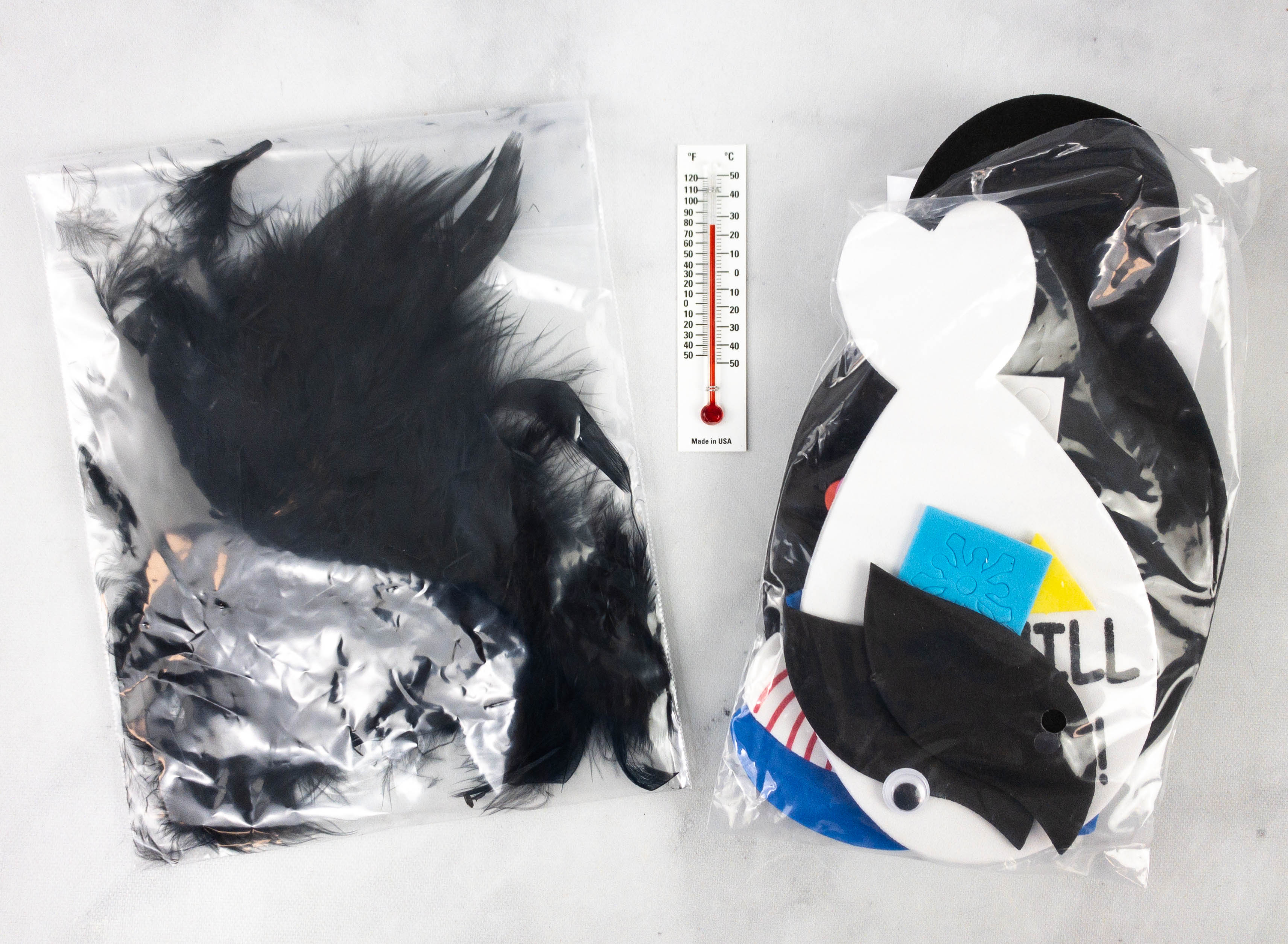 For this activity, kids will need the finished penguin craft with thermometer from a previous activity. The box also provided some feathers, plastic baggie, and a recording sheet.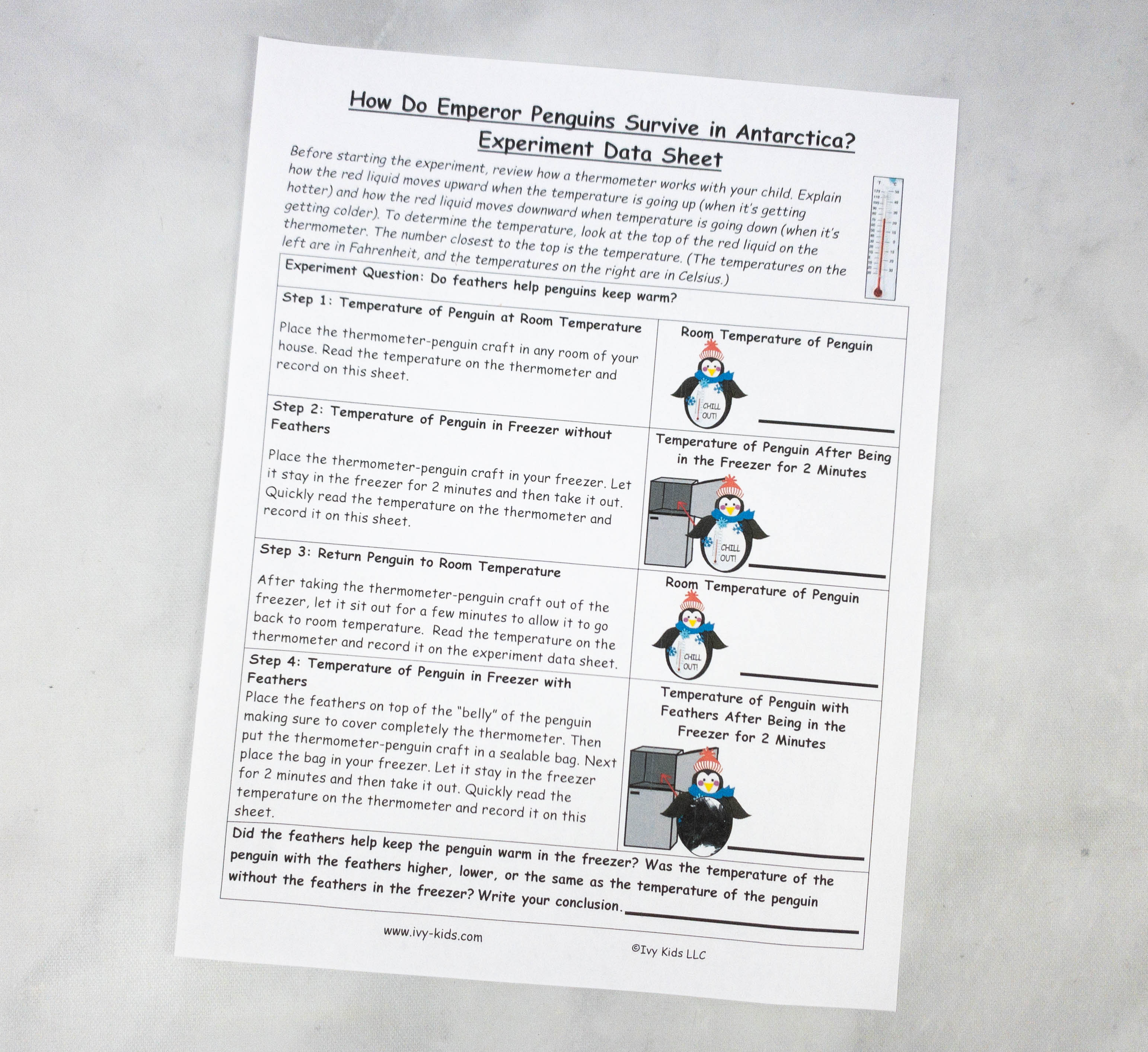 Here's the experiment data sheet! For younger kids, they recommend parents to help children in conducting the experiment, reading the thermometer, and recording the data. This activity covers a lot of science skills, like testing a hypothesis, recording results, and more.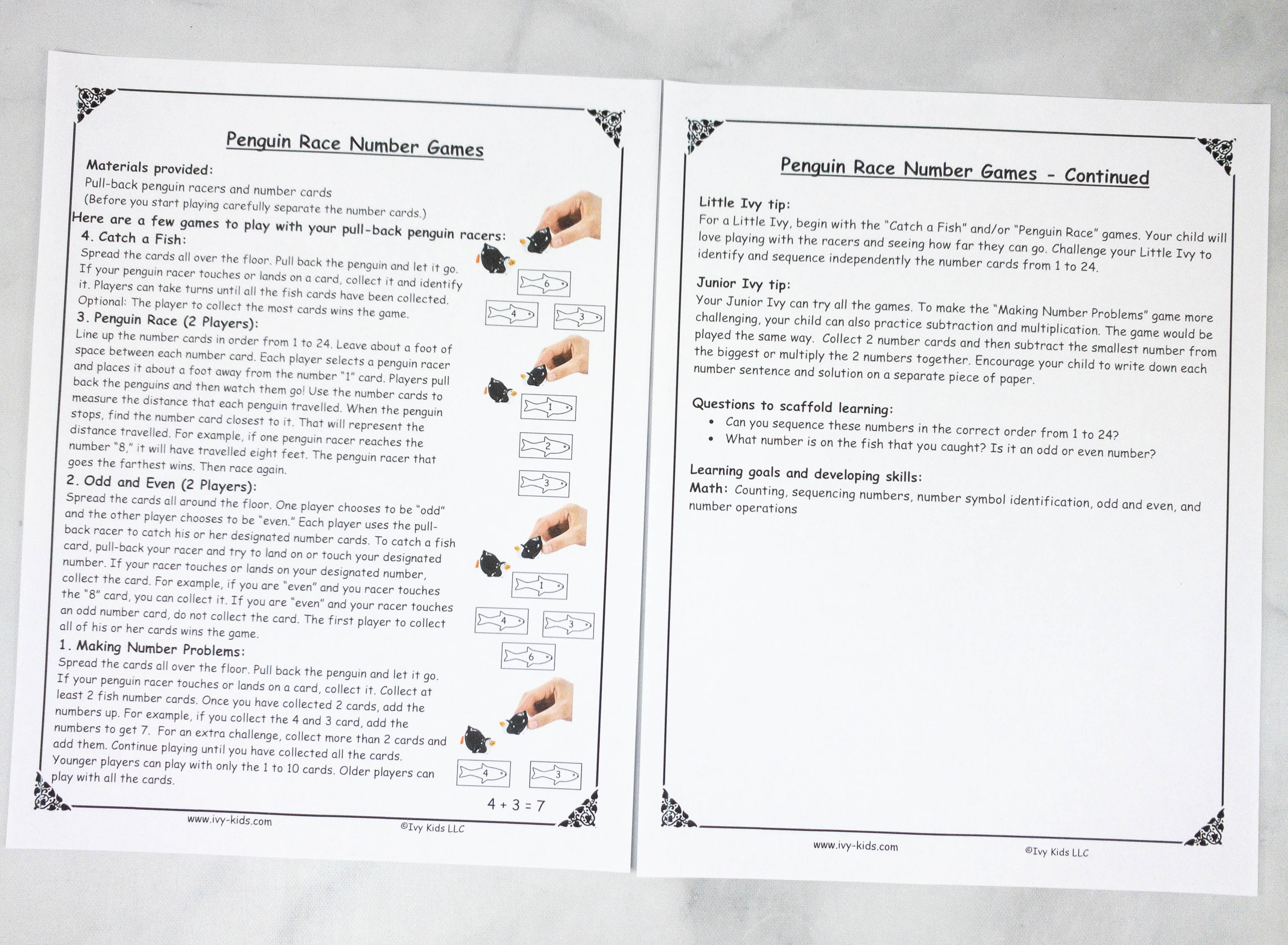 Activity: Penguin Race Number Games. The next activity involves math skills, like counting, sequencing numbers, number symbol identification, odd and even, and number operations!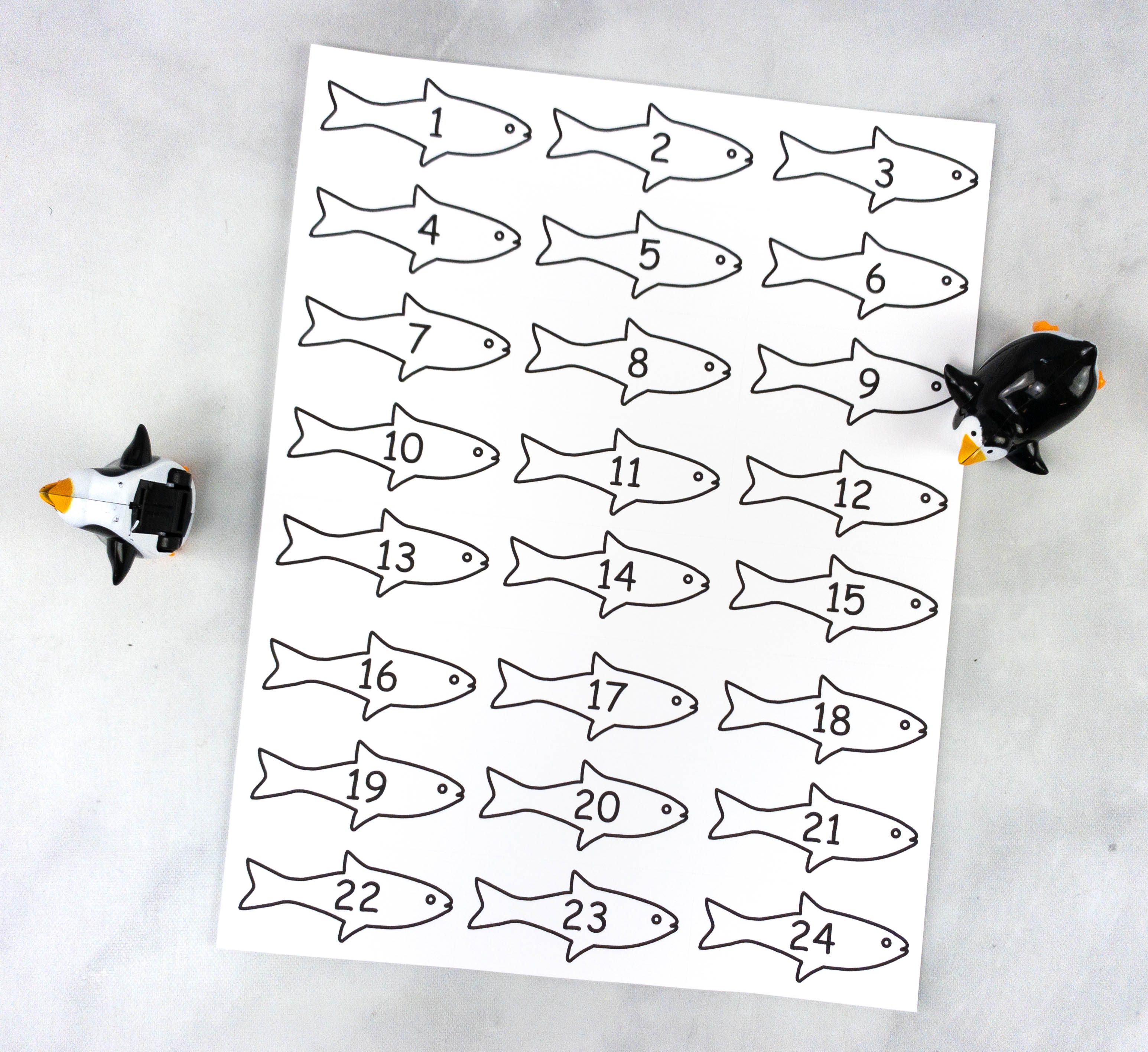 They sent 2 pull back penguin racers and numbered fishes that will be used as markers. There are actually four suggested games: Catch a Fish, Penguin Race, Odd and Even, and Making Number Problems.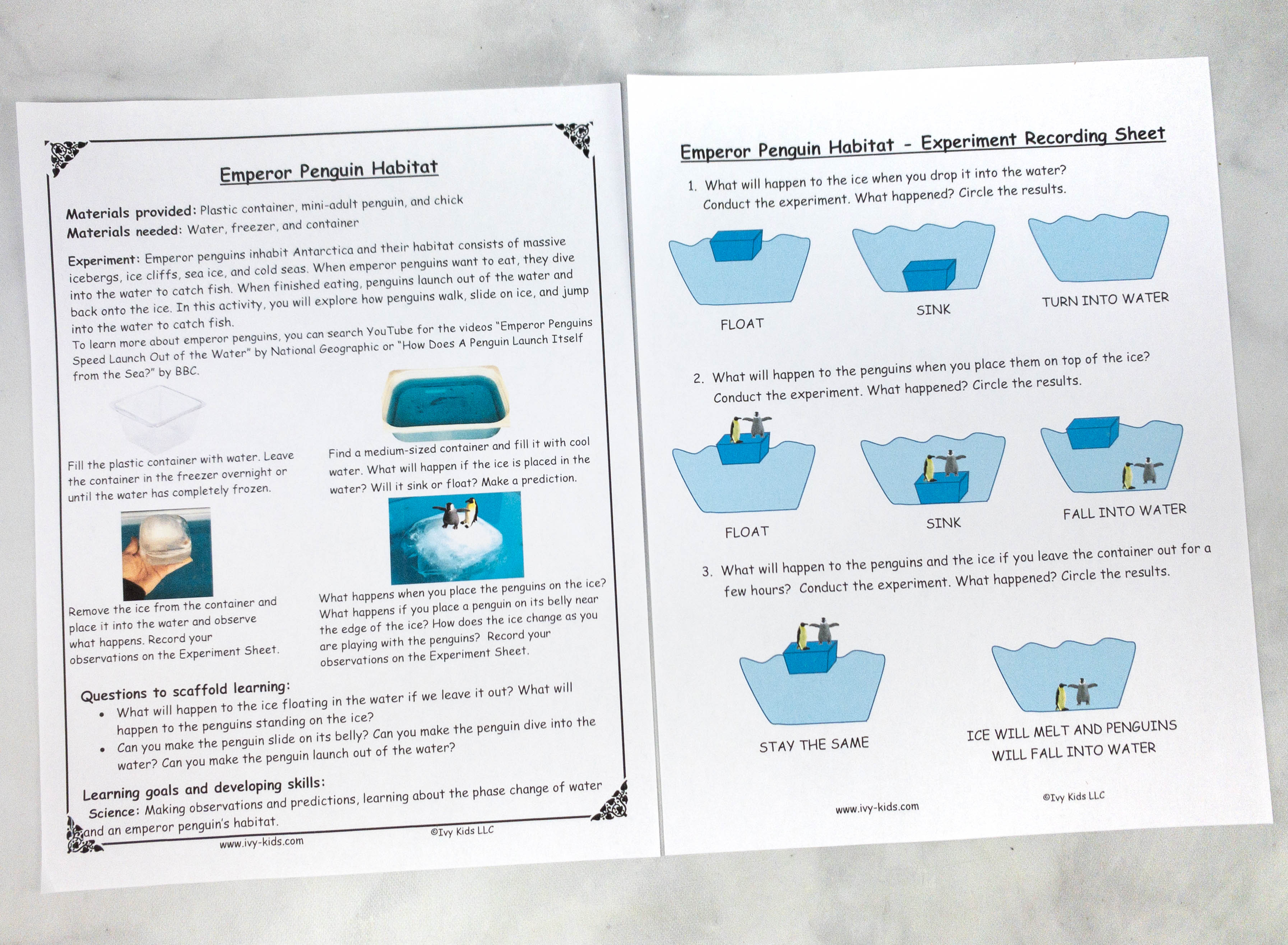 Activity: Emperor Penguin Habitat. Here's an experiment that will help the kids understand the importance of a penguin's habitat!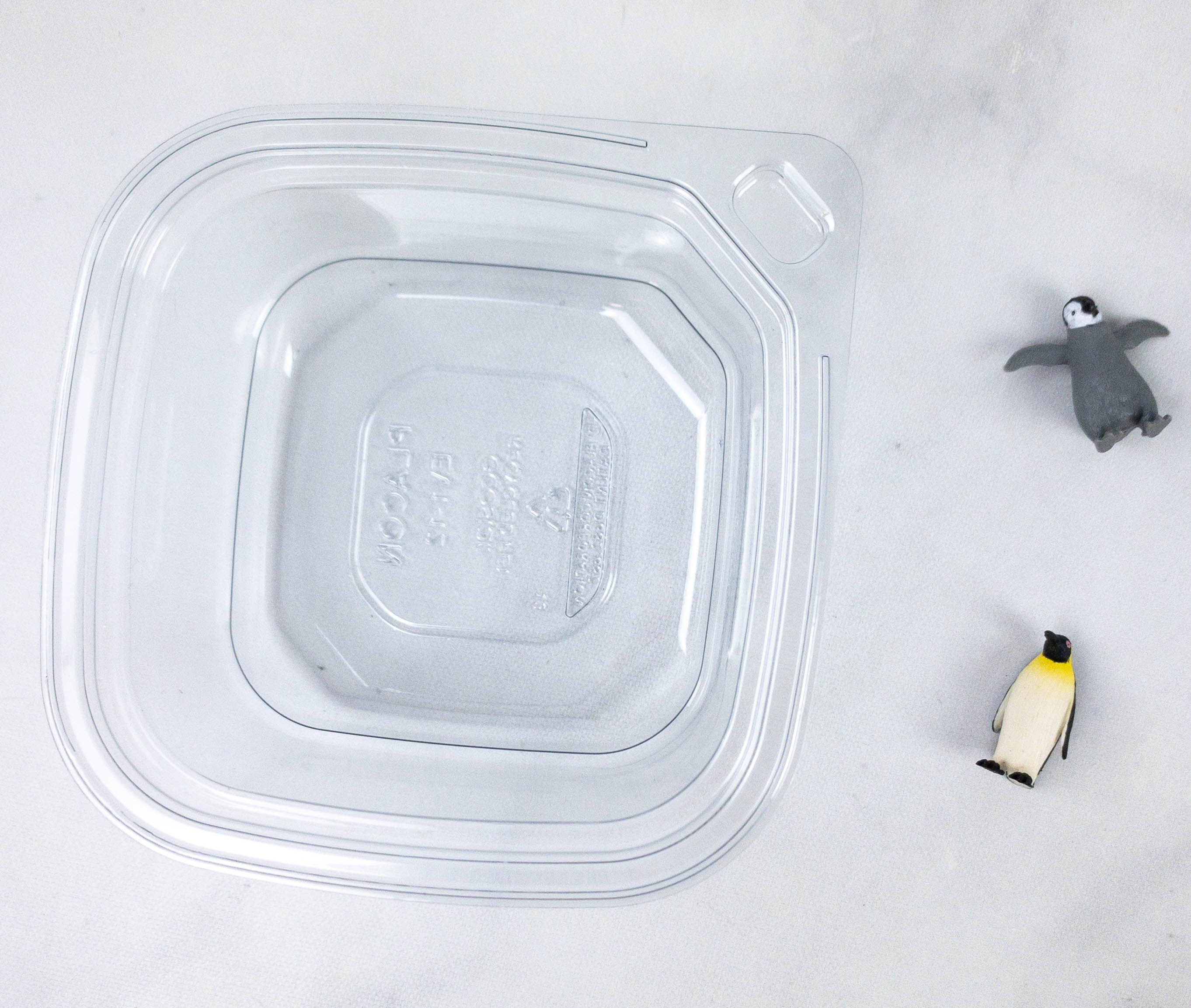 For this experiment, the box provided a plastic container and penguin figures. You will need to fill the provided container with water and leave it in the freezer overnight. When it's ready, you can now put the ice block on another container from home with cold water. Kids just need to observe what happens and record it on their experiment sheet.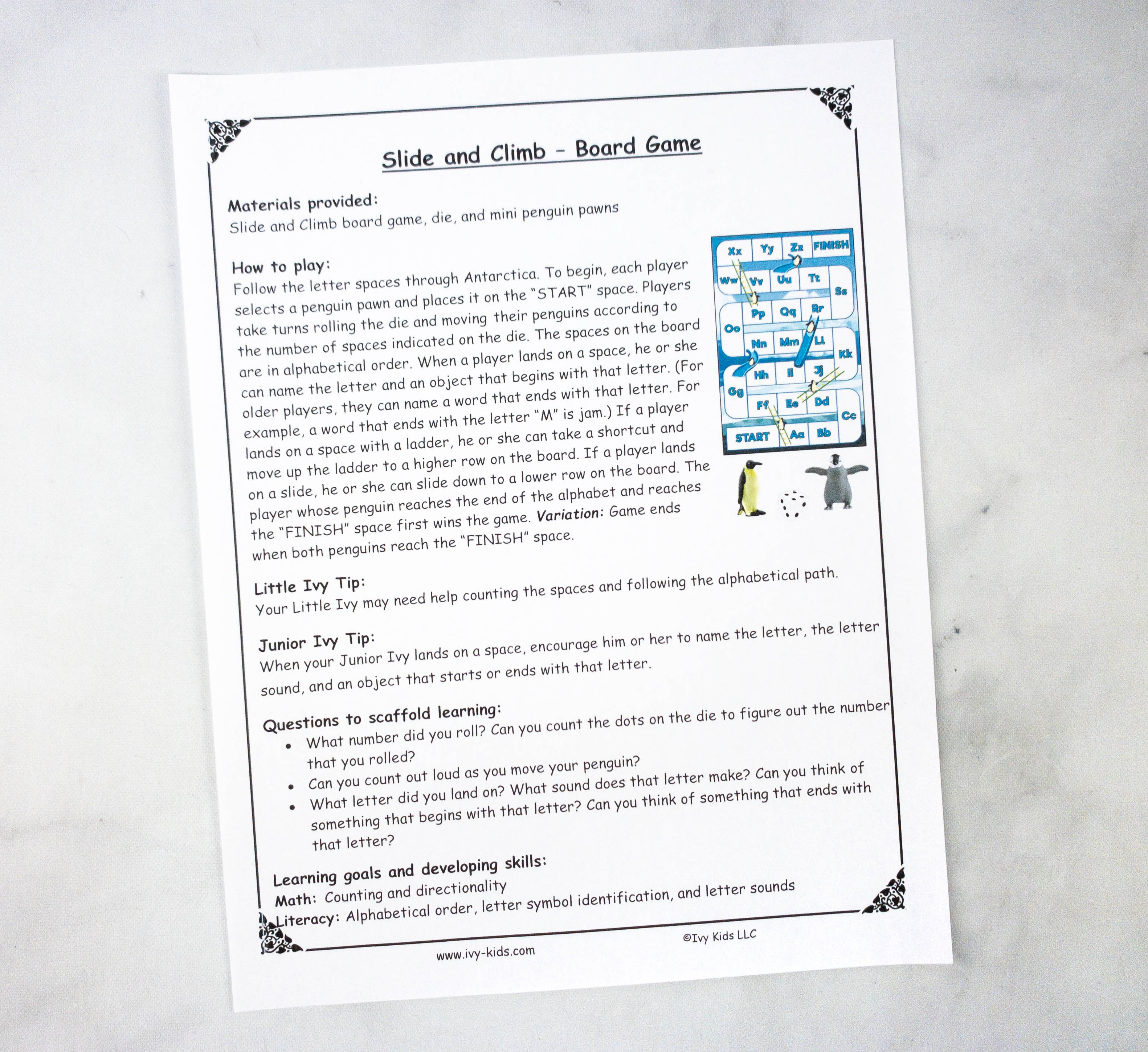 Activity: Slide and Climb Board Game. Lastly, here's a fun board game! It's a good way to learn math skills such as counting and directionality. It would also be a nice introduction to the alphabet, letter symbol identification, and letter sounds.
Here's the provided board game, die, and mini penguin pawns.
There's a lot of fun activities in this month's Ivy Kids box! They helped my kids understand the characteristics, life cycle, and habitat of penguins while learning different skills, including math, literacy, creativity, and more. Basic materials were provided for each activity, and the items needed from home are pretty easy to find. It's not required to do all the activities at once, you can space them out if you wish! The featured book about Emperor penguins are also a hit with my kids. It's their introduction to the box's theme and it was pretty engaging. If you're looking for a kid-friendly activity box suited for home learning, this one is a good contender. If you have multiple kids, no worries because you can get a sibling add-on as well.
Tell us what you think about Ivy Kids!