We have spoilers for the August 2021 Ipsy Glam Bag add-ons!
Your next beauty adventure is calling—and it's happening this August! With this sneak peek at this special Add-Ons lineup, you'll be well on your way to discovering new ingredients, trying new techniques, and going wild with your makeup looks. What better way to satisfy that wanderlust you've been feeling?

Explore the Add-Ons you could build your bag with in August (you can add up to 10!)
Add-Ons are:
Available for 36 hours ONLY and sell out fast!
You can add on up to 10 products
You must to reveal your glam bag spoilers to access the add-ons!
For Glam Bag Plus, you need to confirm your bag before add-ons (either by choosing or letting Ipsy choose)
Sample size add-ons are $3, full-size are $12+
Here's a sneak peek of some add-ons for this month!
AKAR Clarify Face Oil
While oily and combination skin types often steer clear of face oils, this is one formula that will help clarify—not congest—the skin. This lightweight oil contains potent vitamins, highly concentrated fatty acids from safflower, and anti-inflammatory chamazulene from blue tansy. Add in argan antioxidants, and you get a nutrient-dense blend that nourishes, promotes firmer-looking skin, and reduces excess sebum. It's a must-get.
ILLUMINATI COSMETICS Quad Palette in Golden Rule
All. Gold. Everything. These four shimmery, sparkling eyeshadows remind us of the sparkling ocean waves during sunset, and we can already imagine the light catching these gorgeous shades when applied on our lids.
HERO COSMETICS Mighty Patch Invisible+
Hellooo, hydrocolloid: the amazing plant-based gel that absorbs and traps gunk from your skin to help leave you with a clearer complexion. This key ingredient goes to work in these miracle acne patches to help extract impurities, making the nearly invisible stickers perfect to apply on pesky whiteheads. The patches are perfect for using whenever you have a breakout but still need to go out without pimple cream smeared on your face—and they're even gentle enough for all skin types.
THE CRÈME SHOP Turmeric Matcha + Watermelon Kombucha 2-in-1 Infusion Sheet Mask Duo
Don't have time for a 10-step skincare routine? THE CRÈME SHOP sheet masks are here to save the day. The watermelon in the Watermelon Kombucha mask hydrates and tones for more supple-looking skin, while the kombucha improves skin elasticity and reduces signs of aging. The turmeric in the Turmeric Matcha mask promotes glowing skin and helps calm your complexion, while the matcha regulates oil production and exfoliates dead skin cells.
 ENGLISH LAUNDRY Women's Coffret 4-Piece 20 ml Collection
Why settle for one signature scent when you can have four? These bestselling fragrances from ENGLISH LAUNDRY include Notting Hill Femme Travel Spray For Women, Oxford Bleu Femme Travel Spray, No.7 Travel Spray, and Signature Pour Femme Travel Spray. Pop these travel-friendly scents in your purse or luggage whenever you're on the go (P.S. here's how to make them last even longer!).
SKIN & LAB E Plus Moisturizing Cream
Having an arsenal of powerful moisturizers is a must for us, and this is the one we reach for when we want smoother, healthier skin. The formula is packed with vitamin E, which contains antioxidants to help defend skin against environmental damage and minimize the look of dark spots, and mango seed butter, a brightening ingredient that helps hydrate the skin.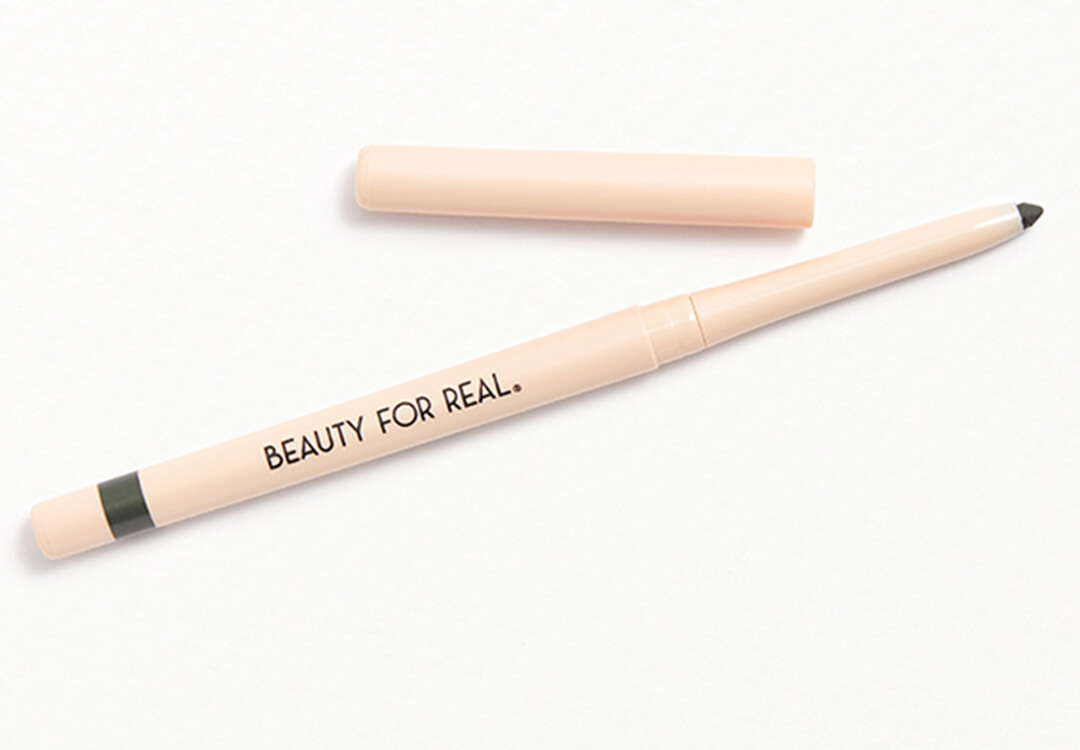 BEAUTY FOR REAL 24-7 Gel Eyeliner in Olive
We stan a long-lasting eyeliner. This one lasts for up to 24 hours (!) without sacrificing comfort, as it's formulated with conditioning vitamin E for an ultra smooth glide and texture. Apply, let the product set for 15 seconds, then go about your day knowing that your liner will stay locked in place. As an added bonus, this eyeliner twists up to reveal more product—no sharpening needed.
GOLDFADEN MD Glow Getters Trio
Prepare for your beauty to beam. This glow-getting trio from GOLDFADEN MD includes Bright Eyes Dark Circle Radiance Concentrate, Brightening Elixir Brightening Serum, and Fleuressence Native Botanical Cell Oil. Each product is designed to repair, balance, and give your complexion a luminous radiance. Because this summer, your glow knows no limits.
F.A.R.A.H Medium Angled Shading 55E Rose Gold Collection
Y'know those brushes you can't help but reach for over and over, even after you add new ones to your collection? This is one of them. This all-purpose, synthetic-bristle eye brush can be used for your eyes, concealer, and nose contour, or with your powder, creams, and liquid products for precise, flawless application every time. Plus, the perk of using one brush multiple ways? You only have one brush to clean!
GLOW RECIPE Avocado Melt Retinol Eye Sleeping Mask
While retinol is a staple in many of our skincare routines, many of us use it strictly for our complexions, as this ingredient can sometimes be too strong for our delicate eye areas. No more with this product from GLOW RECIPE, an eye sleeping mask formulated with avocado, encapsulated retinol, coffeeberry, and niacinamide that releases its active ingredients throughout the night to gently moisturize, brighten, and fight fine lines.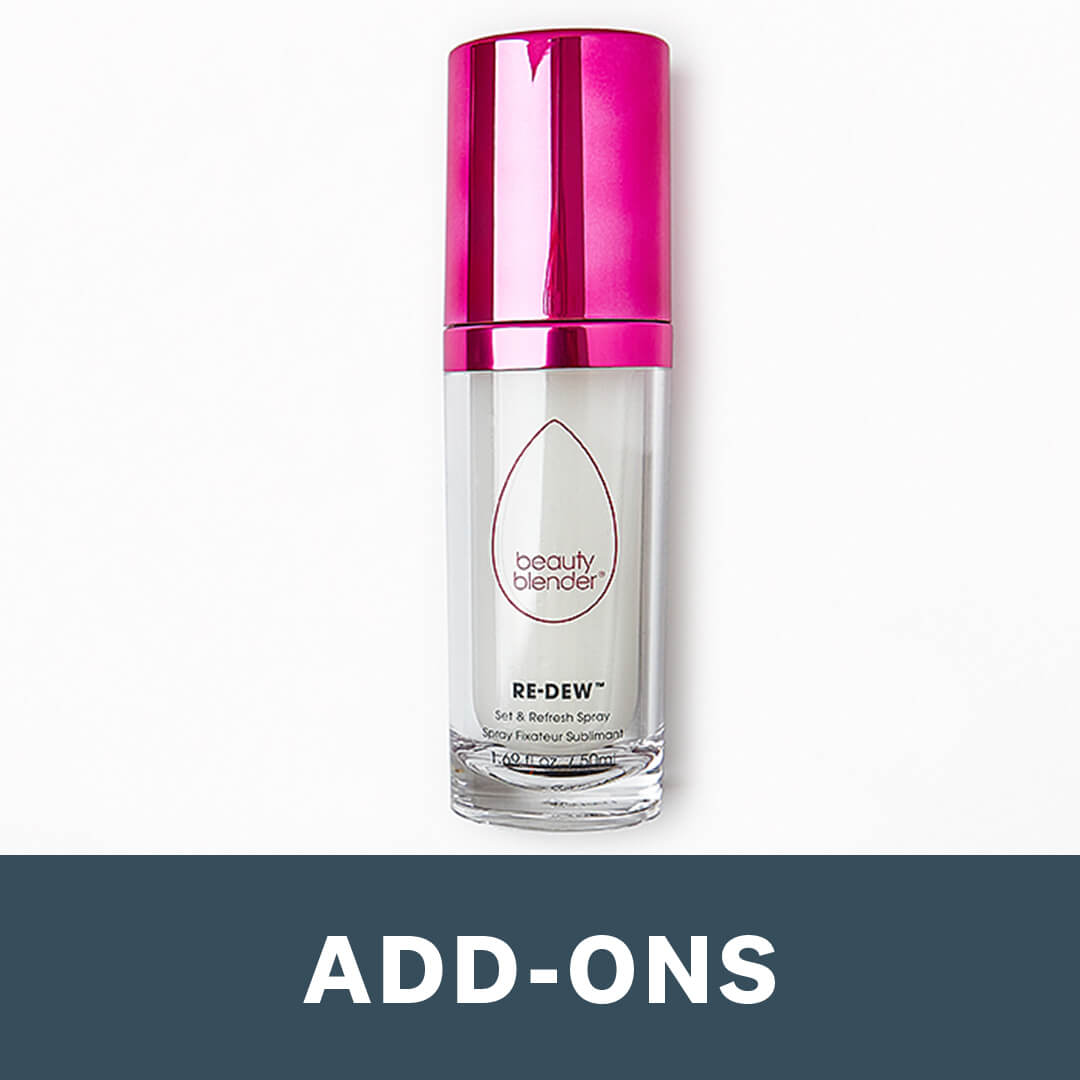 BEAUTYBLENDER Re – Dew Set And Refresh Spray
We love a great setting spray all year round, but when summer hits, do-it-all mists have our hearts. Not only can these sprays set your look in place, but they can also refresh your makeup throughout the day without disturbing your other products. Grab this one from BEAUTYBLENDER to add glow and nourish your complexion.
ABOUT-FACE Shadow Stick Duo in Baroque + Inferno
Ready to channel your inner beauty Picasso? ABOUT-FACE Shadowstick shades are all you need. These insanely pigmented creamy eye pencils apply a punch of color (that lasts up to 10 hours!) with just one swipe. Baroque is a pale pink; Inferno is a reddish orange. Let your creativity go wild—we've got all the inspo you need.
F.A.R.A.H Farah Matte Liquid Lipstick in Sienna
At first, this delicious pumpkin latte shade totally screamed "autumn" to us—but once we tried it, it instantly became the go-to for all our summer plans. This fast-drying formula sets in a few minutes and stays locked on your lips all day, and it even features vitamin E and jojoba oil to nourish and soften your pout. Pro tip: For the most flawless results, smooth your lips with a lip scrub before applying.
RODIAL Dragon's Blood Sculpting Gel Deluxe
Meet our current skincare crush. This sculpting gel helps skin appear firmer and more plumped with a blend of collageneer and volufiline, and it's a veritable multitasker. Apply it under your foundation as a primer, mix it with your base for added hydration, or use it under your moisturizer as a serum. Its triple action collagen ingredients help stimulate collagen to give a firmer, tighter, and smoother look to your complexion.
Ipsy is a monthly beauty subscription that's just $12 per month and the most popular beauty subscription box! Ipsy Glam Bag Plus is an upgraded beauty subscription with full-size items (5 per month). When you subscribe to either of these, you can purchase additional items for your bag. You'll also be eligible to select the quarterly Glam Bag X upgrade featuring curator-picked full-size products!
What do you think of the Ipsy add-ons this month?