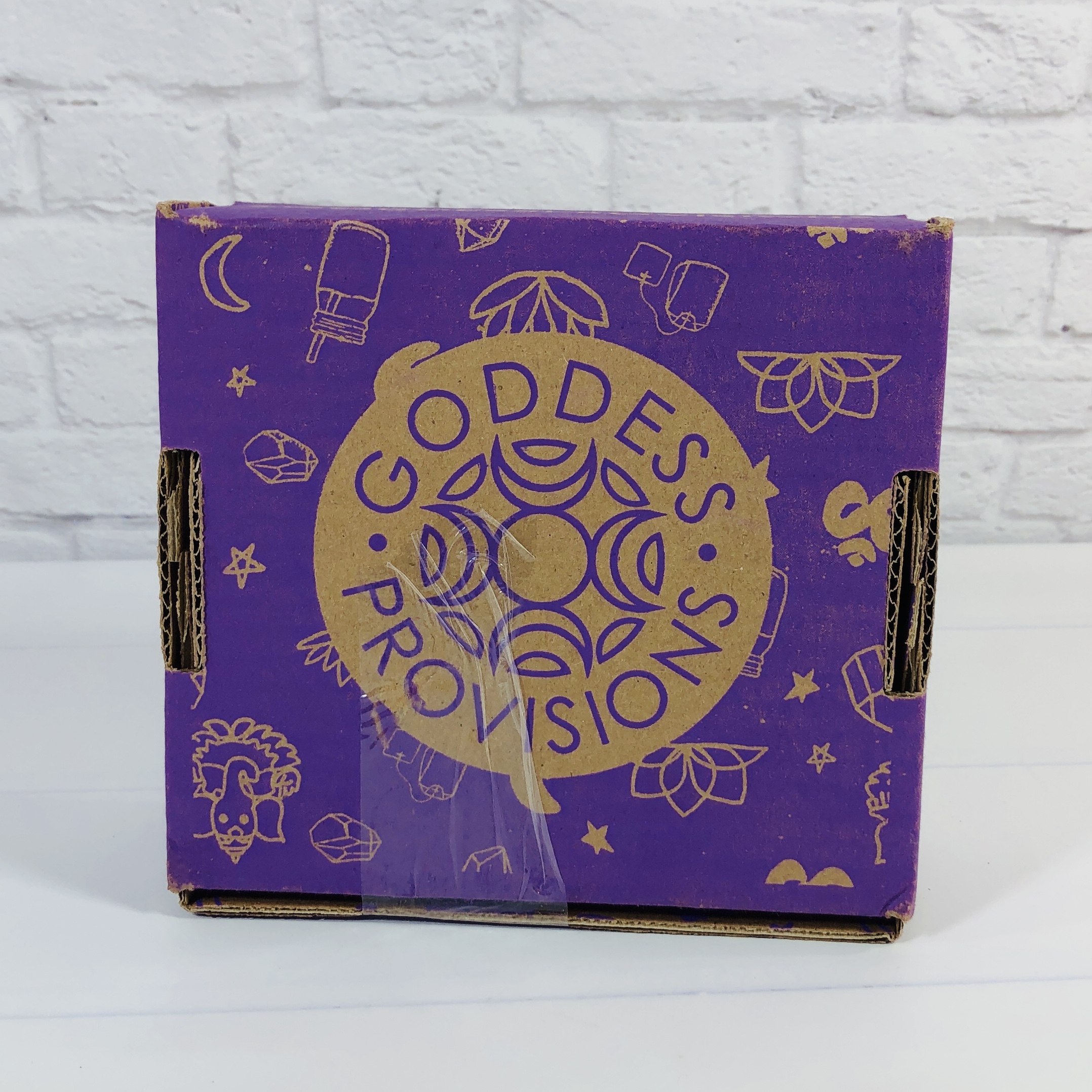 Goddess Provisions is a monthly subscription box for women that sends tools for spiritual practice. Each box includes 5-7 full-sized items and may include crystals, ritual tools, jewelry, books, and more. All items are also 100% vegan and cruelty-free. The subscription is $33 per month, plus shipping if it's going to Canada or international.
We're "busy" just like everyone else on this beautiful planet but we take the time to manifest journal, meditate, frolick around in nature, pet kittens, practice yoga, have reiki healing sessions, do tarot card readings, drink green juice, write out the things we're grateful for, check the astrology forecast and charge our crystals under the full moon. If you enjoy these simple pleasures too, you're going to feel like our monthly box was curated for you by a true soul sister.
Goddess Provision's monthly subscription made the list in our 2021 readers' choice best self-care subscription box list!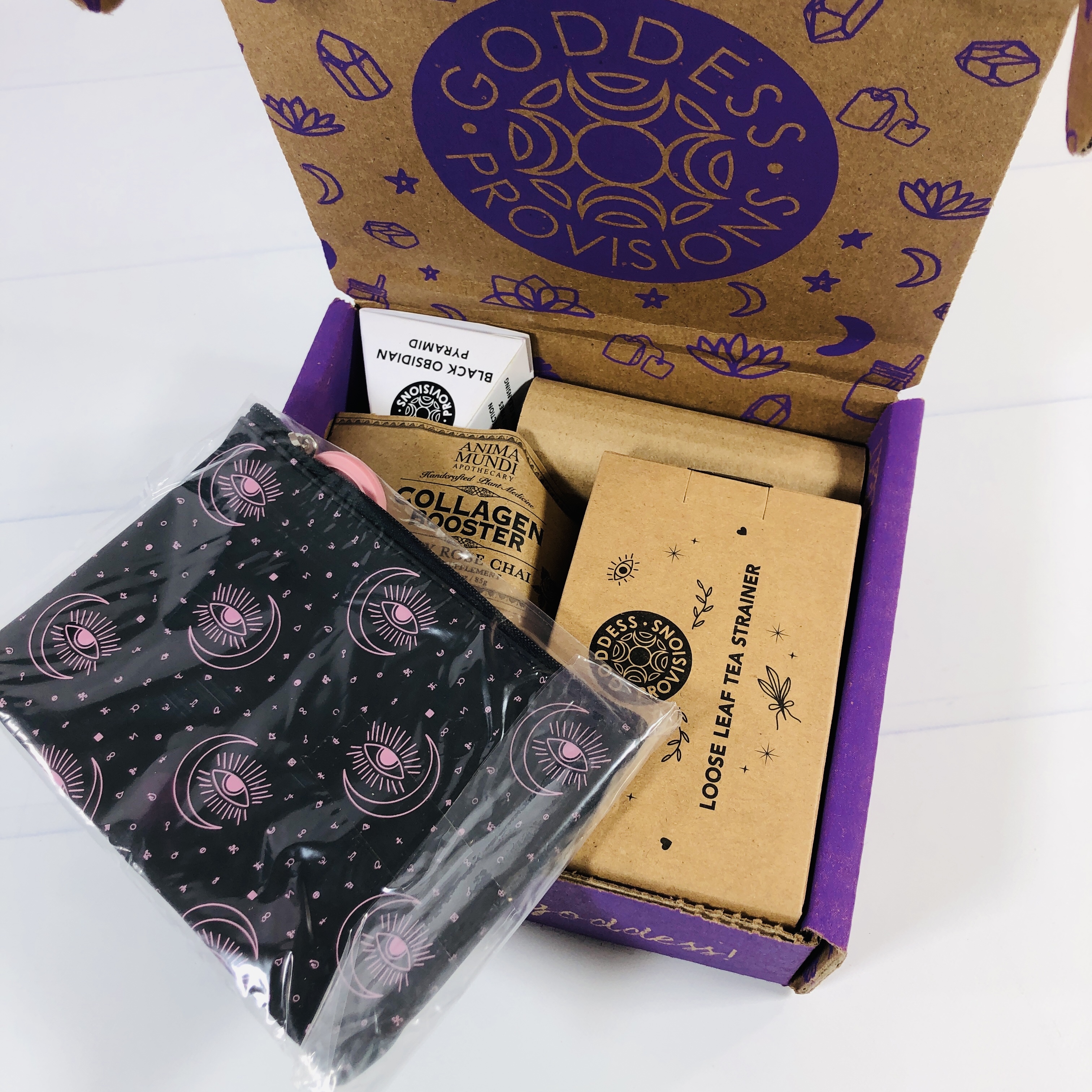 First peek! Some of the items were packed into boxes or plastic for shipping.
The box included an illustrated information card.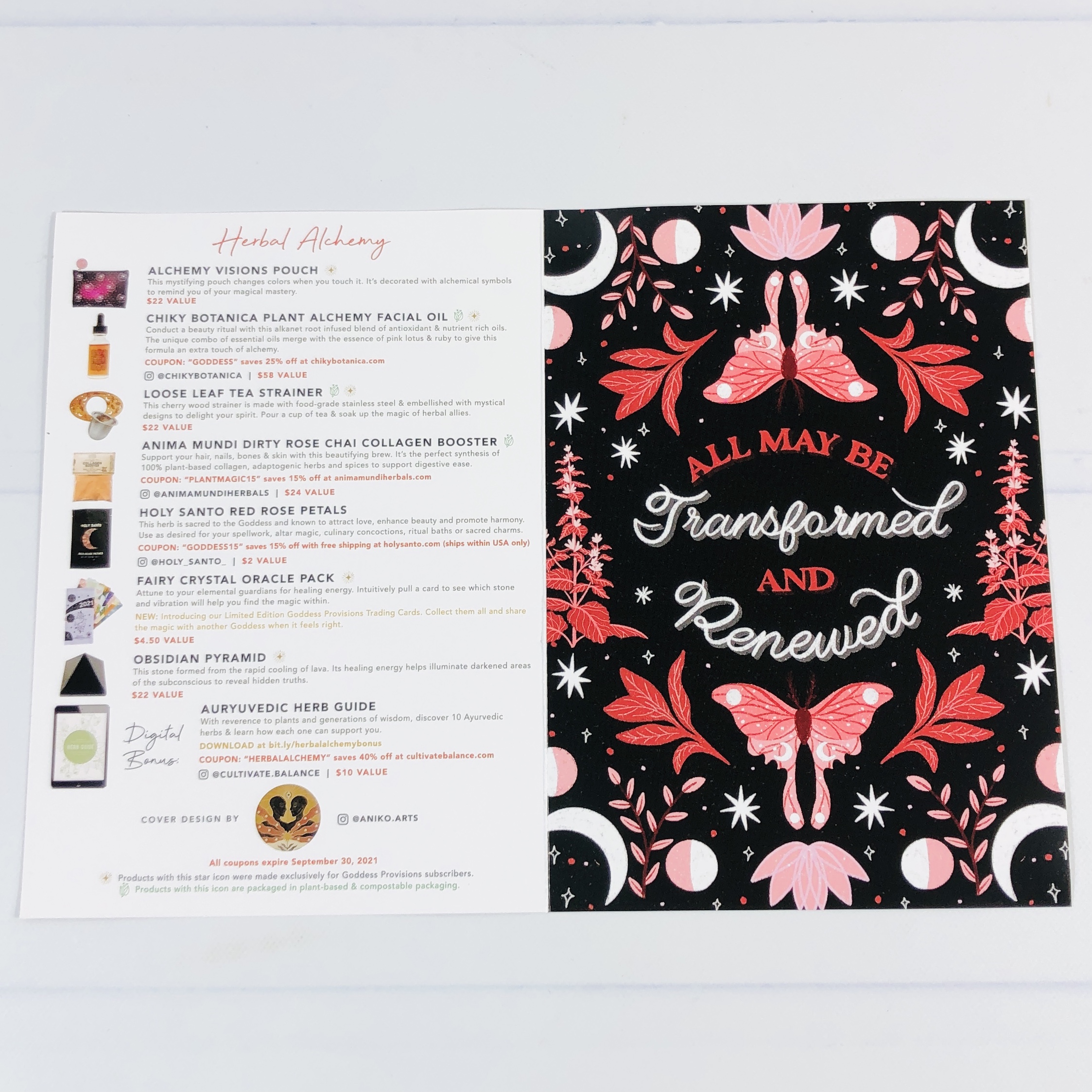 The inside of the card listed each item and gave an MSRP. The theme was Herbal Alchemy. There were discount codes for some of the brands and don't forget about the digital bonus!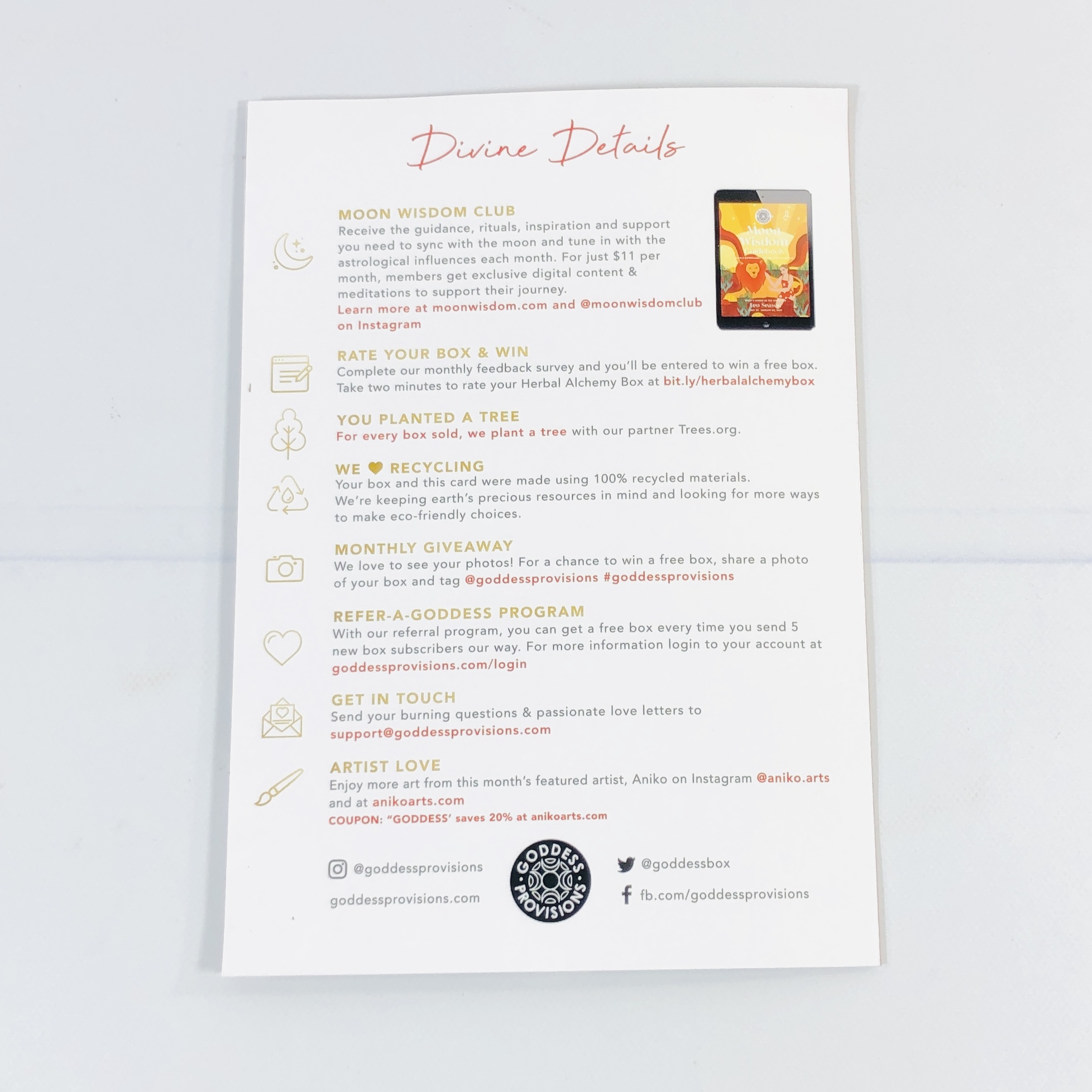 At the back, you can find out how to win a free box, how to refer a friend, and other details.
Everything in my box!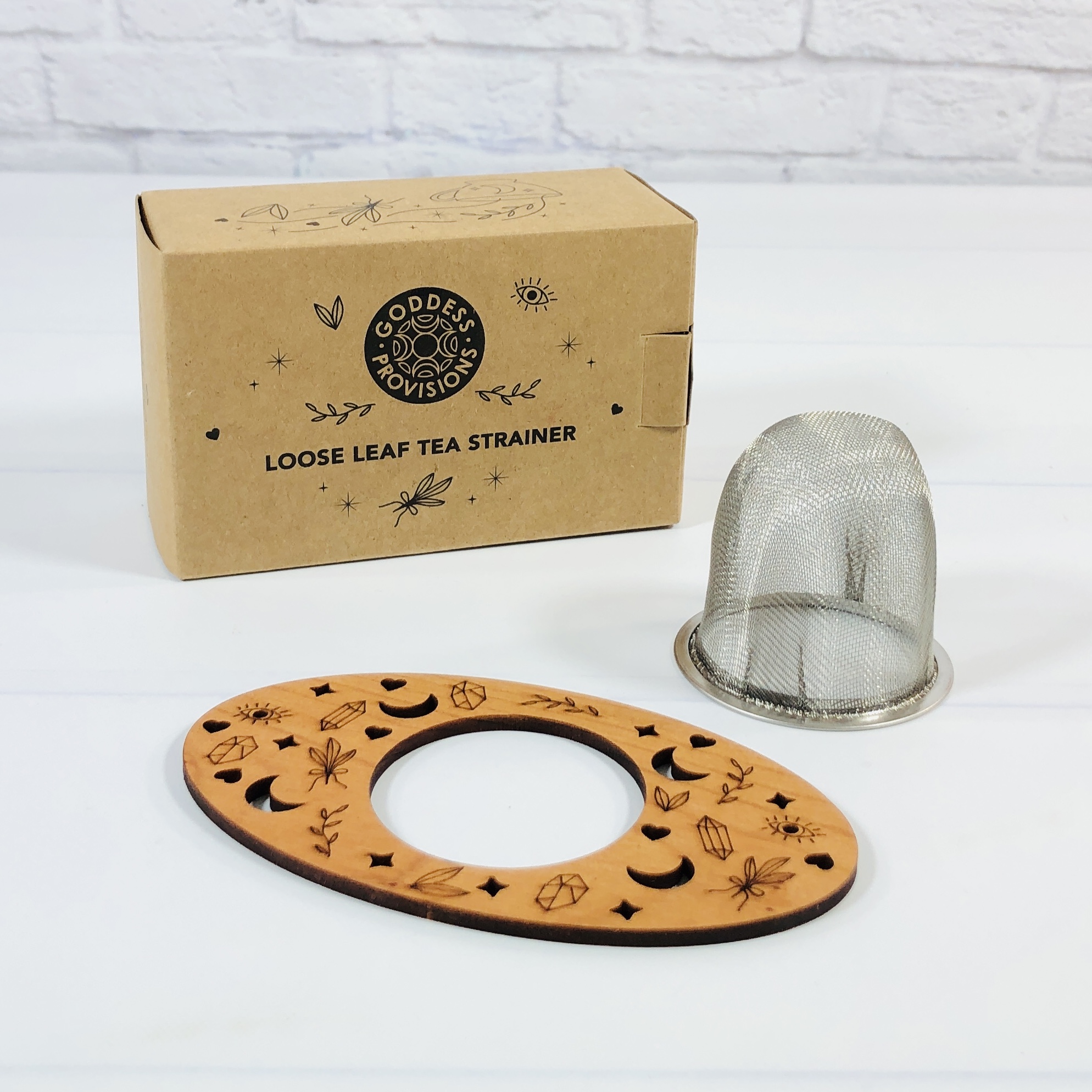 Loose Leaf Tea Strainer I've never encountered a tea strainer quite like this one before!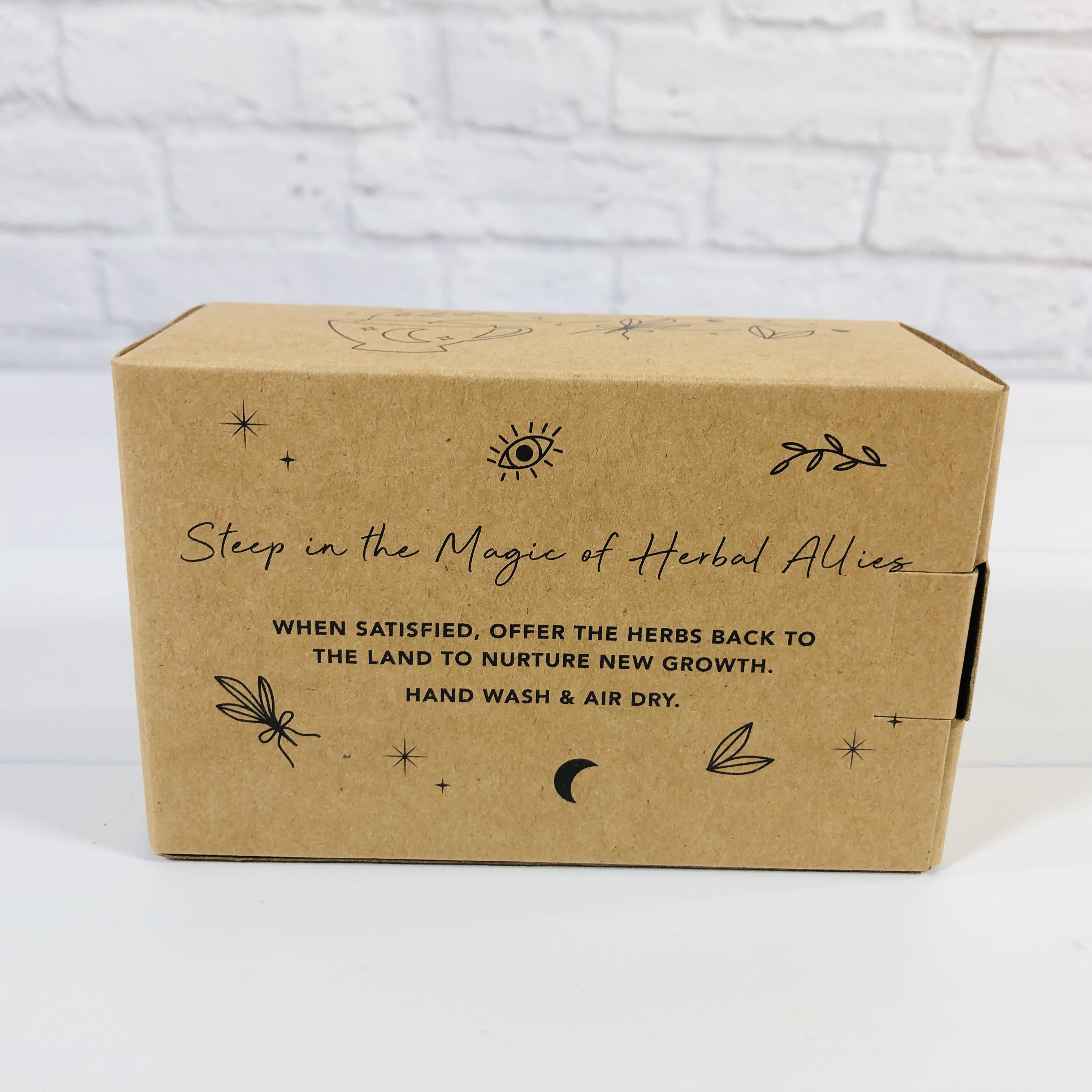 I like the back of the box, it reminds me to compost the tea leaves after steeping and to hand wash/air dry the metal strainer.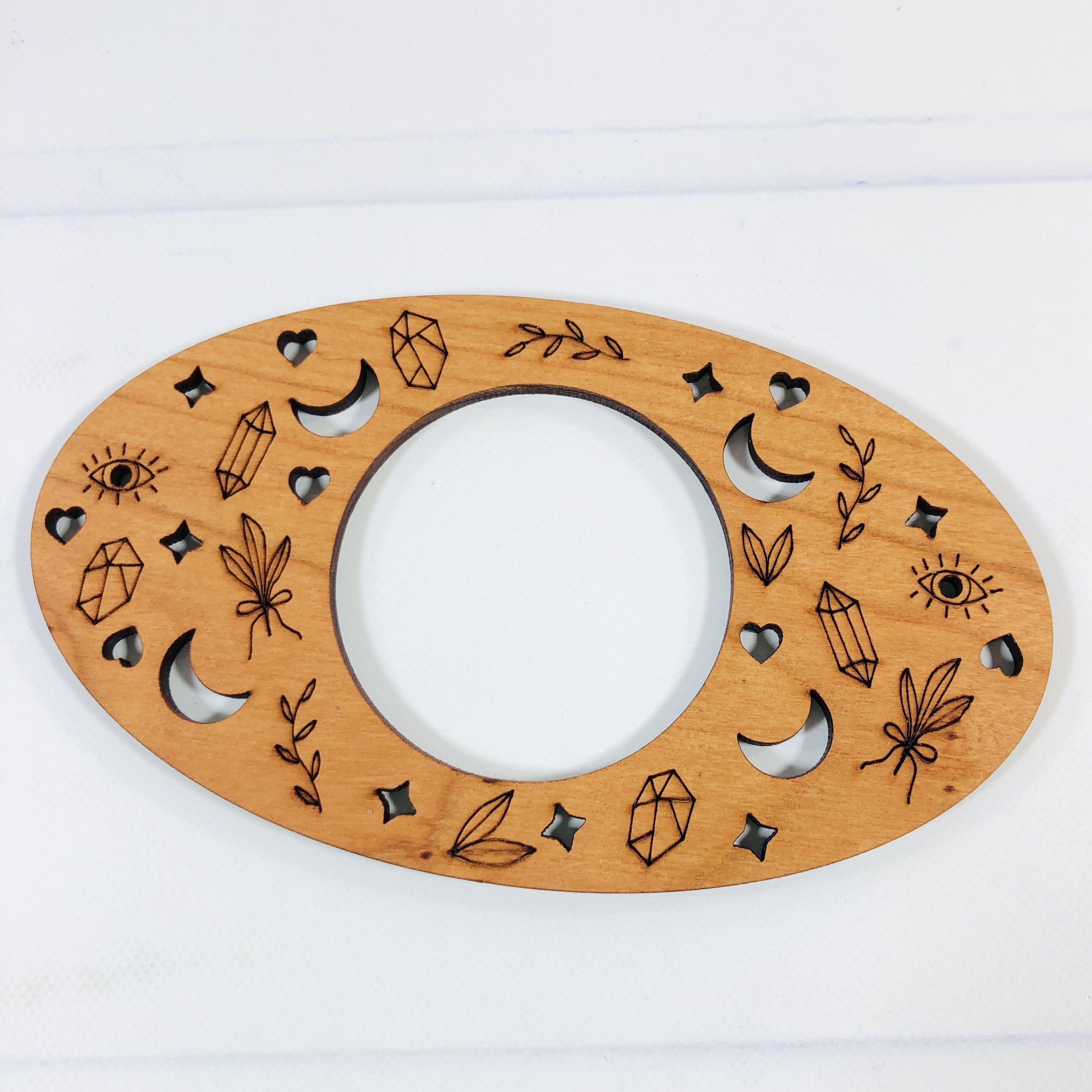 The part that fits across a mug has cutouts and heat engravings of herbs, crystals, moon, stars, and hearts.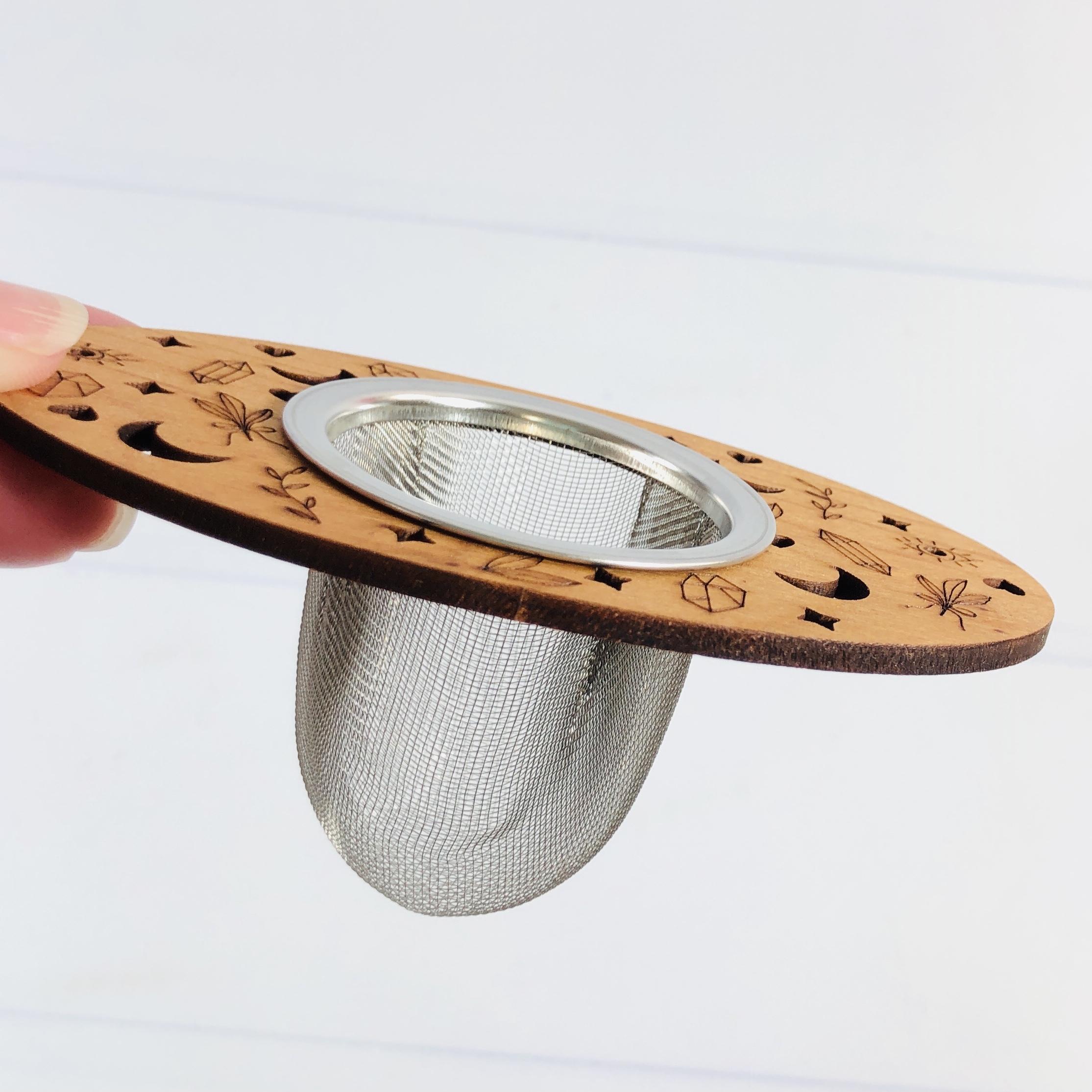 Place loose leaf tea into the strainer and then place over a mug. Pour water over the top and let it steep for the required time. Make sure the tea leaves are under the water, then lift the whole thing out and maybe place in the sink or on a plate until it cools off, then compost the leaves and clean the strainer.
Obsidian Pyramid I don't know if I have obsidian in my crystal collection but I definitely don't have a cool pyramid-shaped obsidian!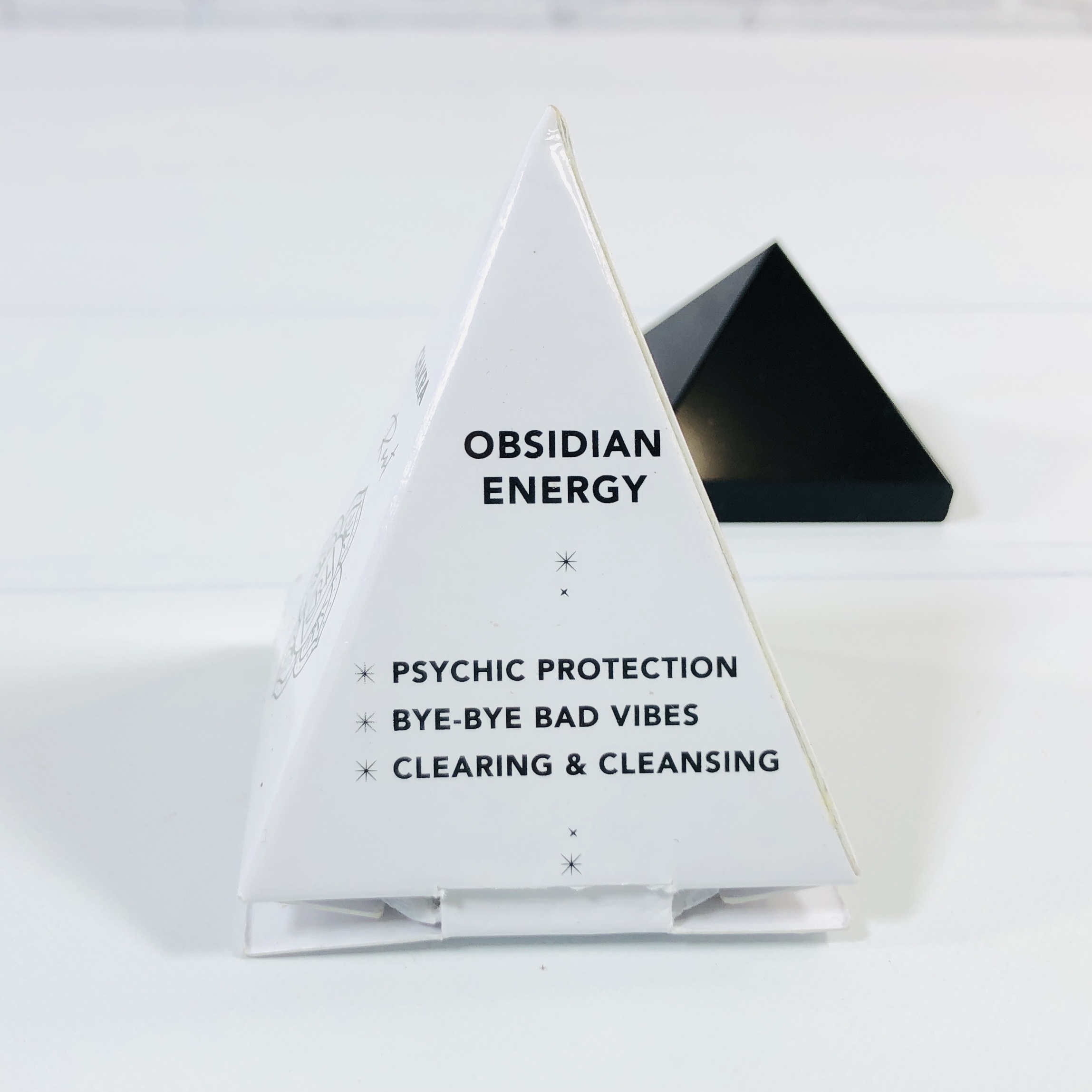 It is supposed to offer a boost in energy, perhaps by chasing away bad vibes.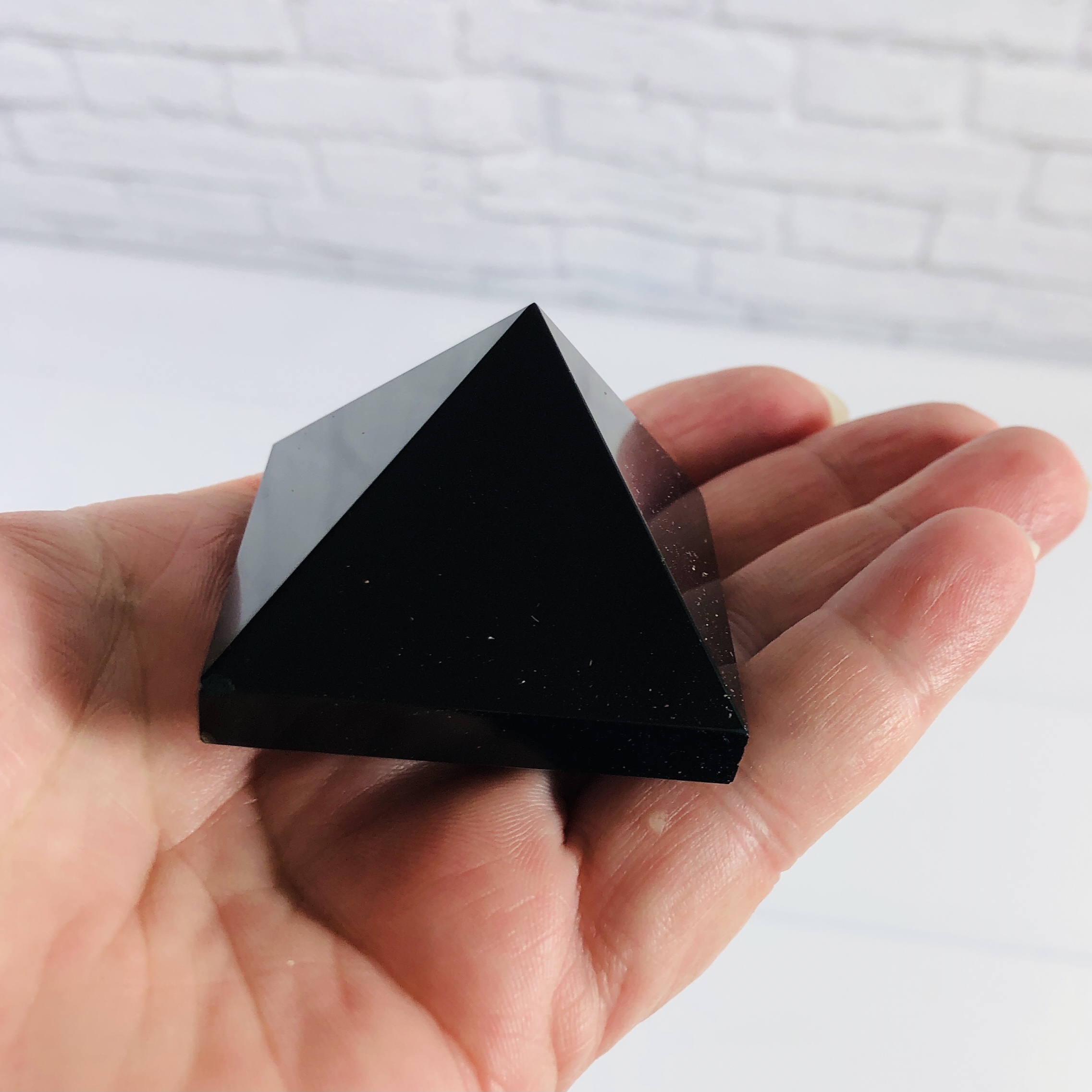 It feels really solid in my hand. I will keep it nearby while I work at my desk.
Anima Mundi Dirty Rose Chai Collagen Booster ($25.57 value) This additive has adaptogenic herbs, which are herbs that are supposed to help fight off the effects of stress on the body. The other ingredients are supposed to support collagen production and soothe the digestive system.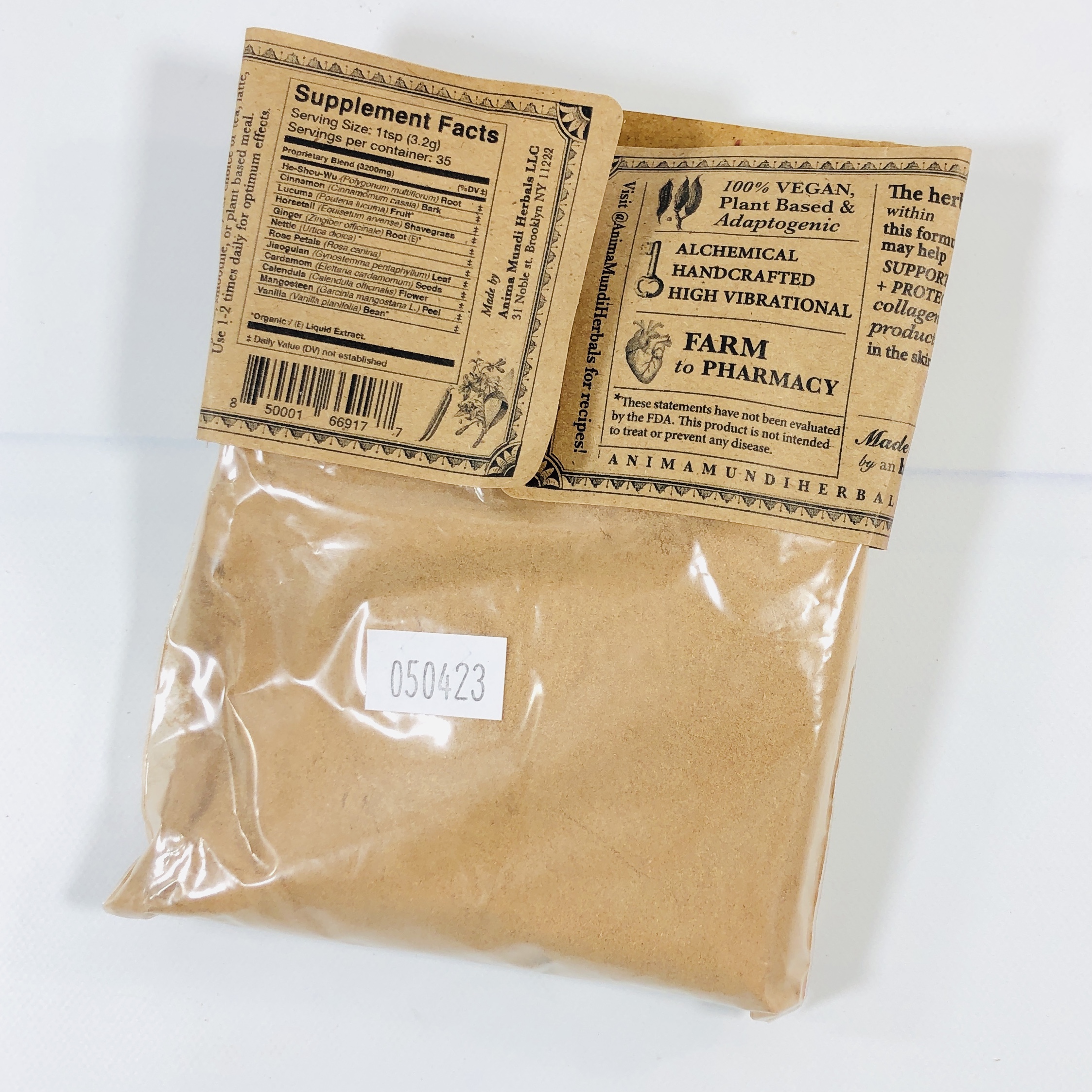 Ingredients include horsetail (which is an herb, this is vegan after all!), nettle, lucuma, mangosteen, and other herbs and spices. You add up to 1 teaspoon to a smoothie, coffee, tea, or even baked goods. This supplement is supposed to strengthen hair, skin, and nails. I added it to hot water and drank it as-is, and it was tasty, like a cinnamon herbal tea. I bet this would turn black tea into a chai and I am going to save some to add to hot chocolate this winter.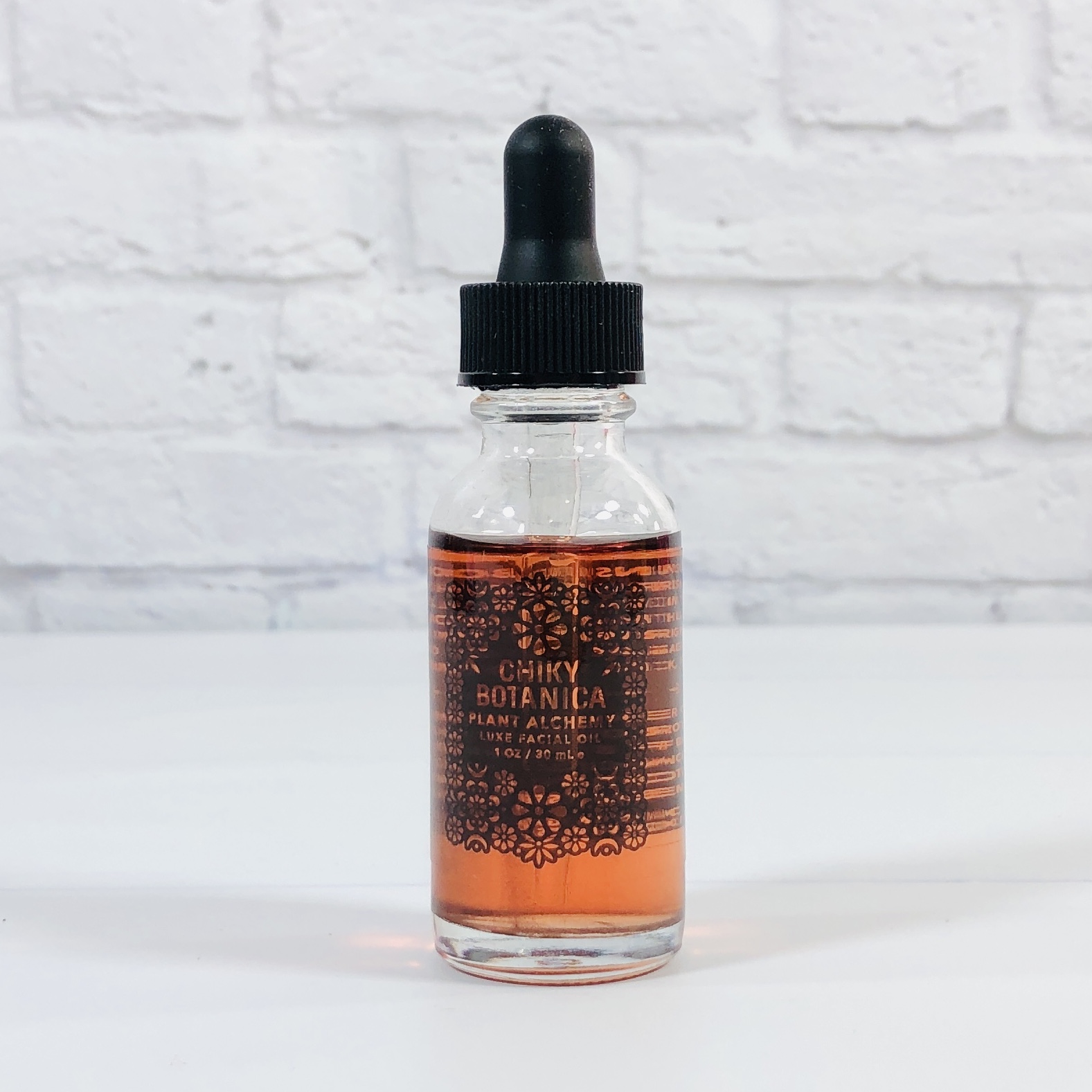 Chiky Botanica Plant Alchemy Luxe Facial Oil I couldn't find this on the brand's website but according to Goddess Provisions, they designed this oil with the help of Chicky Botanica. I'm sure the ingredients are listed on the bottle, however, I cannot read them! I reached out to GP, who informed me it has "rosehip & carrot seed oil, alkanet root & an essential oil blend of frankincense, cedarwood, rose with the essence of pink lotus & ruby".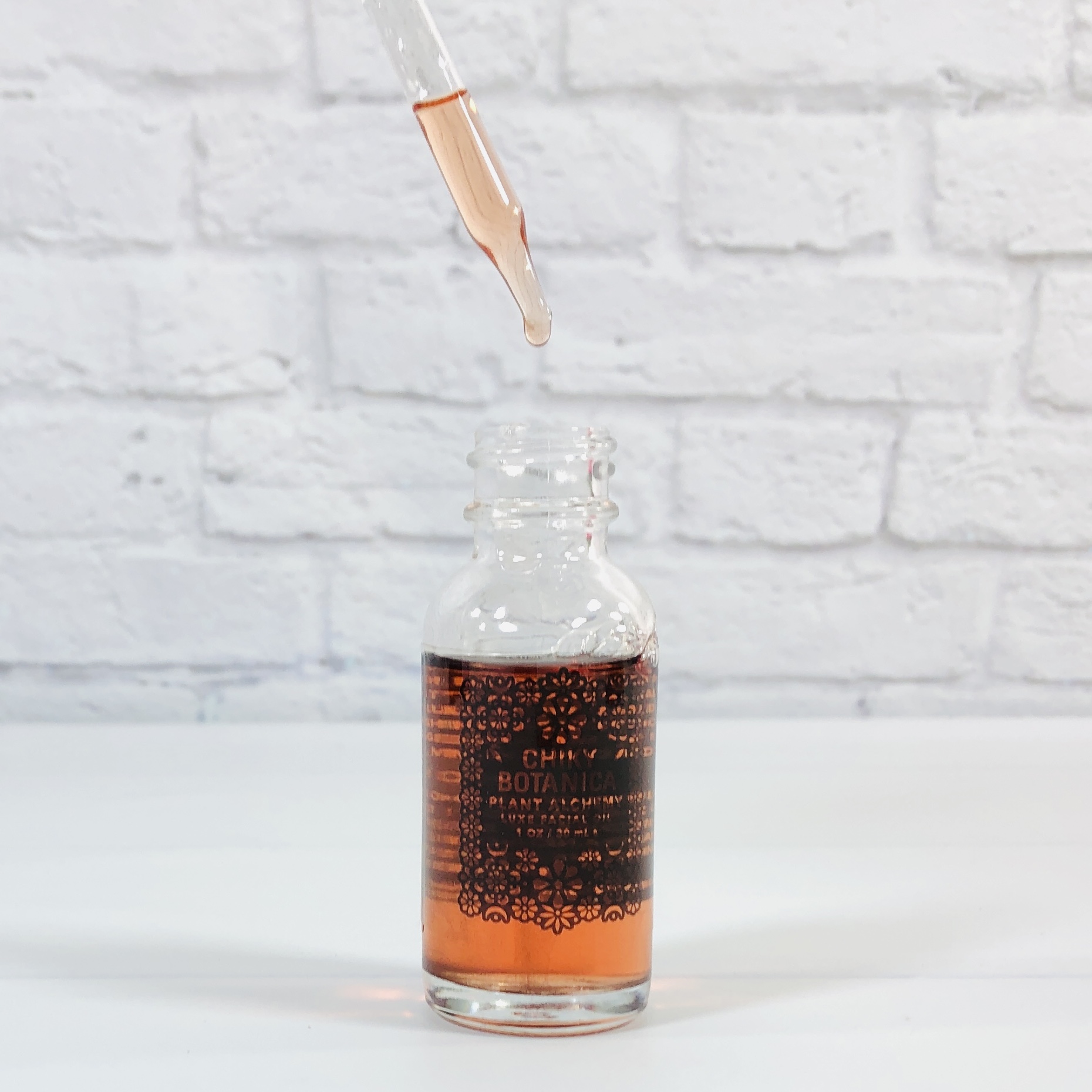 The smell is very herbal and warm, and not super strong. It is very emollient and you may need to give it some time to soak in.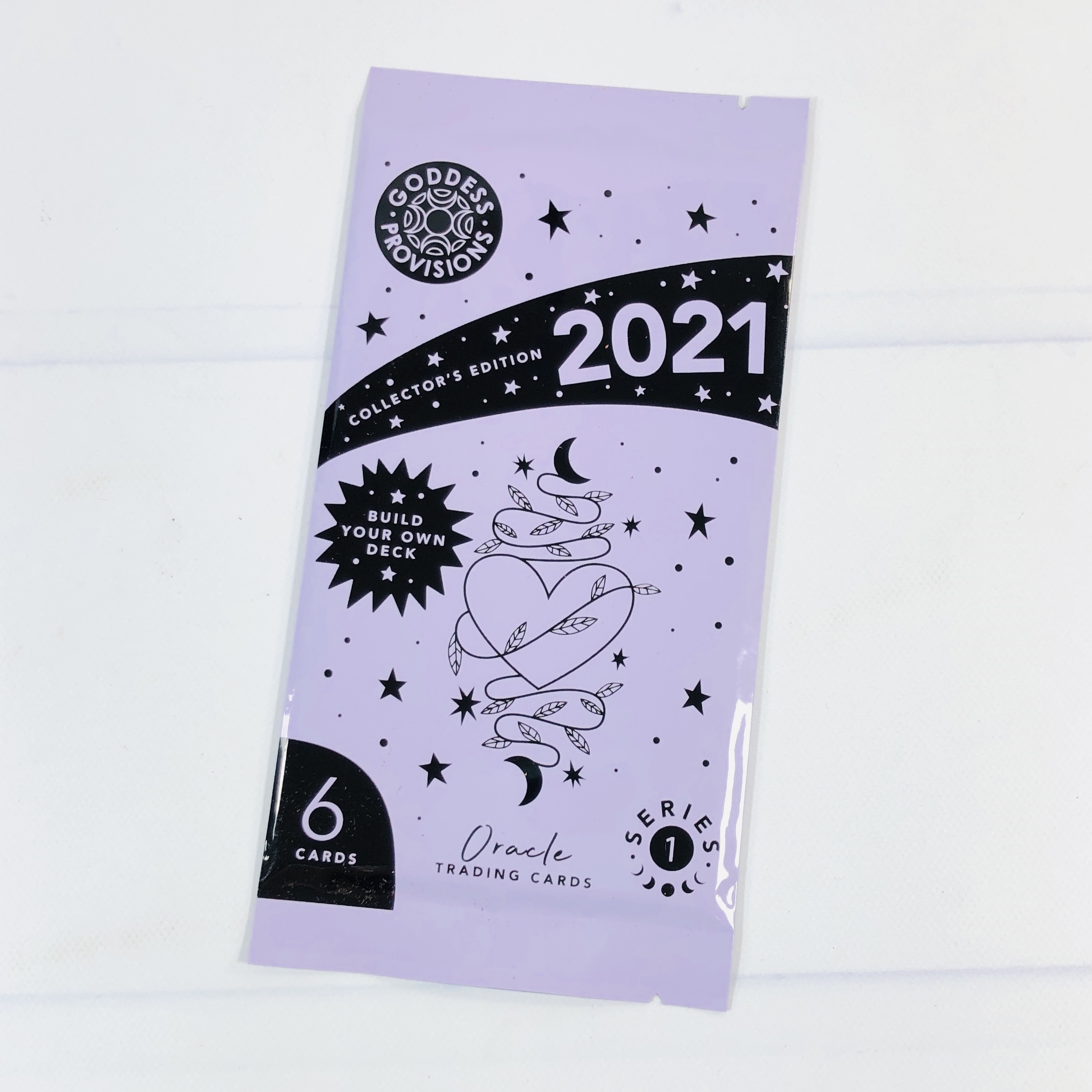 Fairy Crystal Oracle Trading Cards A set of collectable trading cards was included.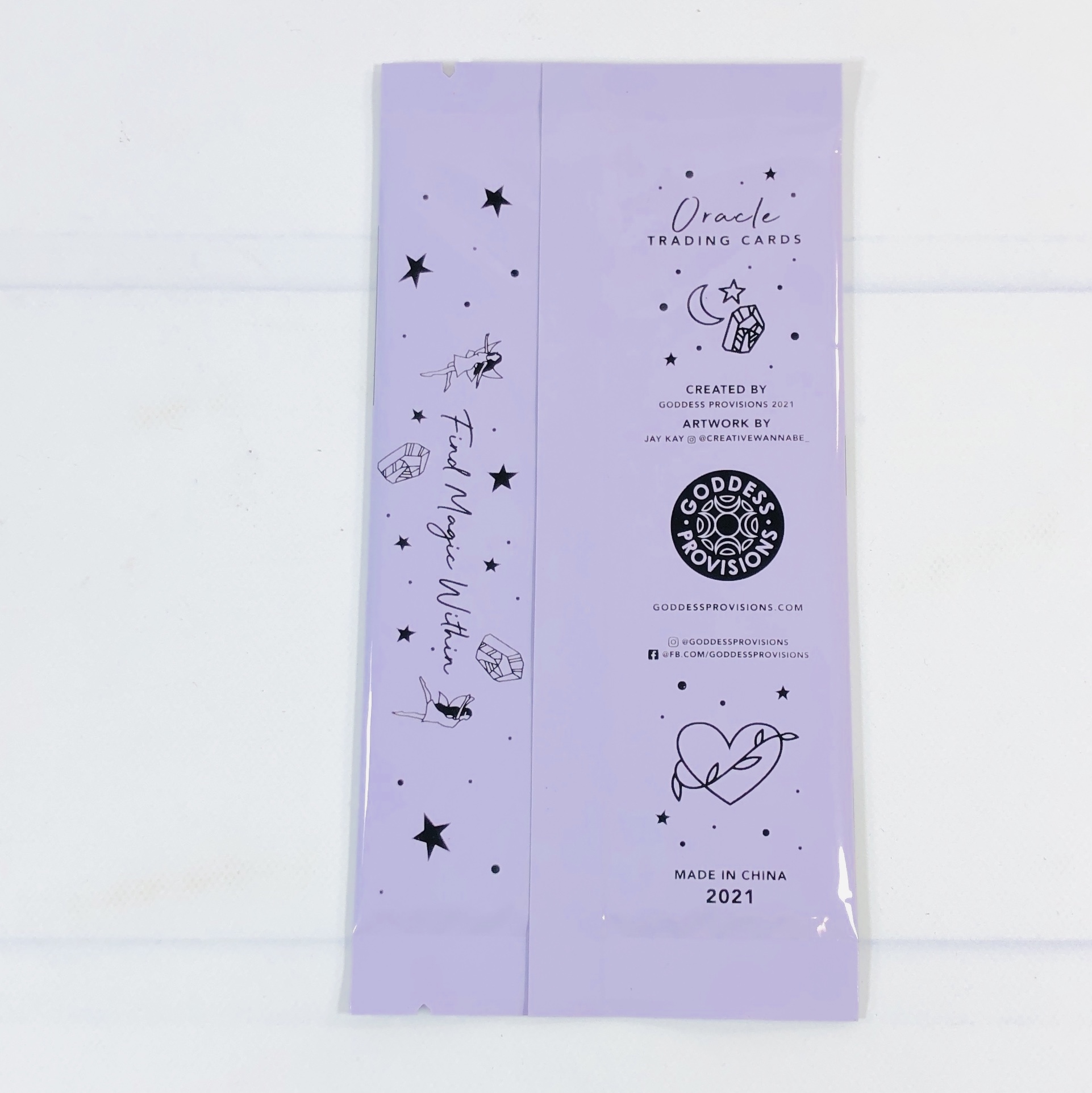 The artist was named on the back of the pack.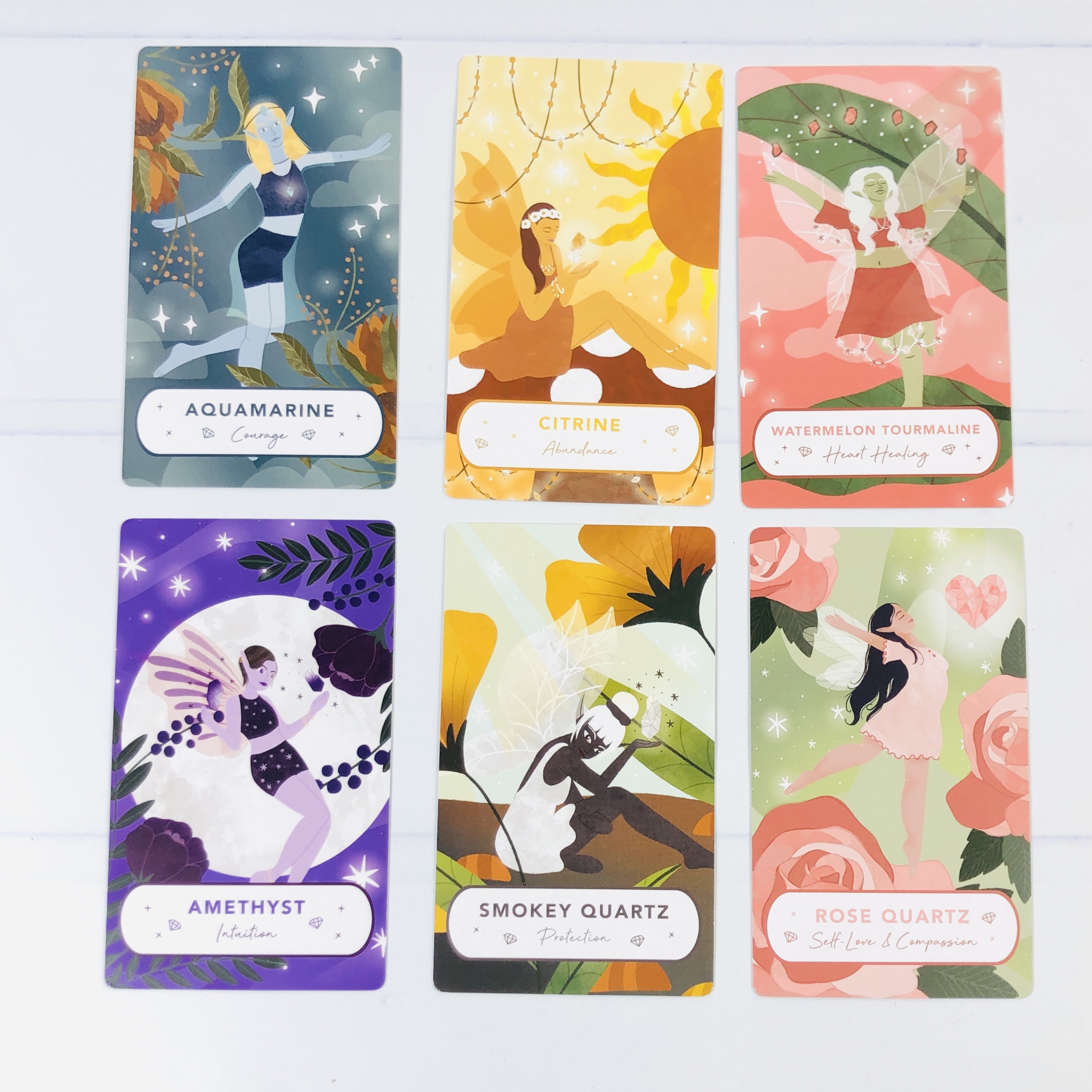 Inside I found six colorful cards. Each one showed a fairy and listed a crystal and its healing power. The cards measure about 4.5″ x 2.5″.
Holy Santo Red Rose Petals A bag of rose petals has multiple uses.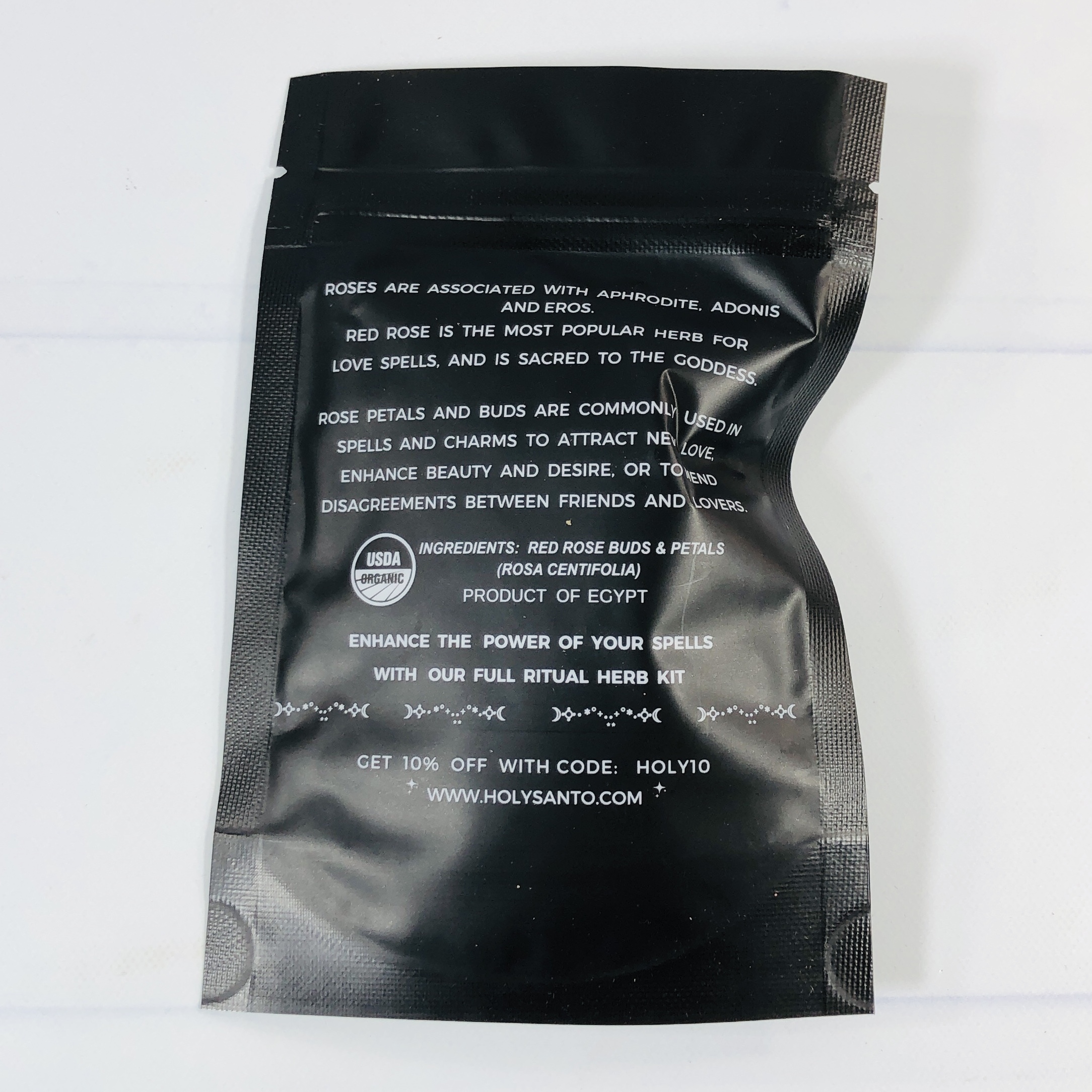 The bag contains 100% organic rose petals from Egypt.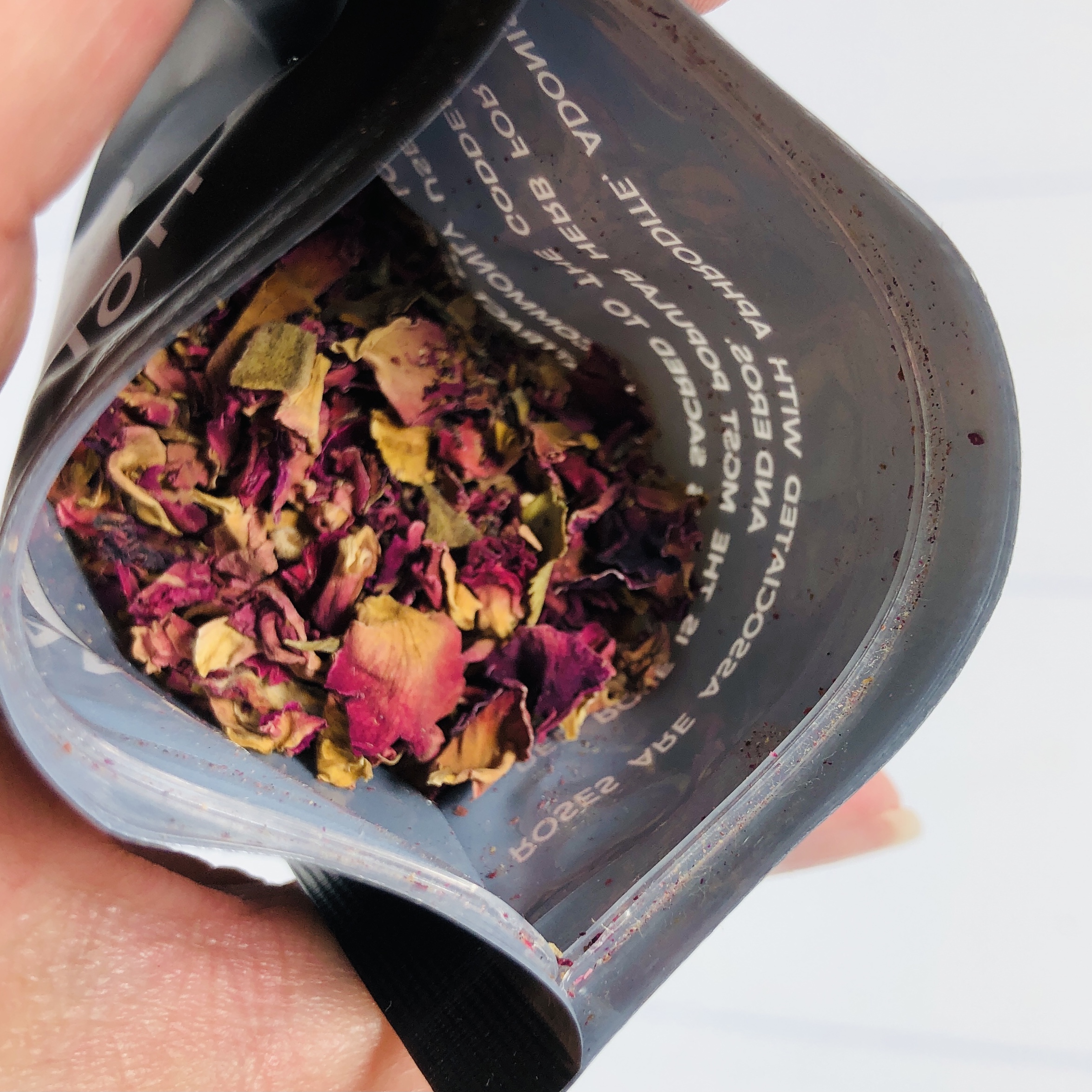 You can use it in a bath, try it as a tea, or find a use for it in recipes.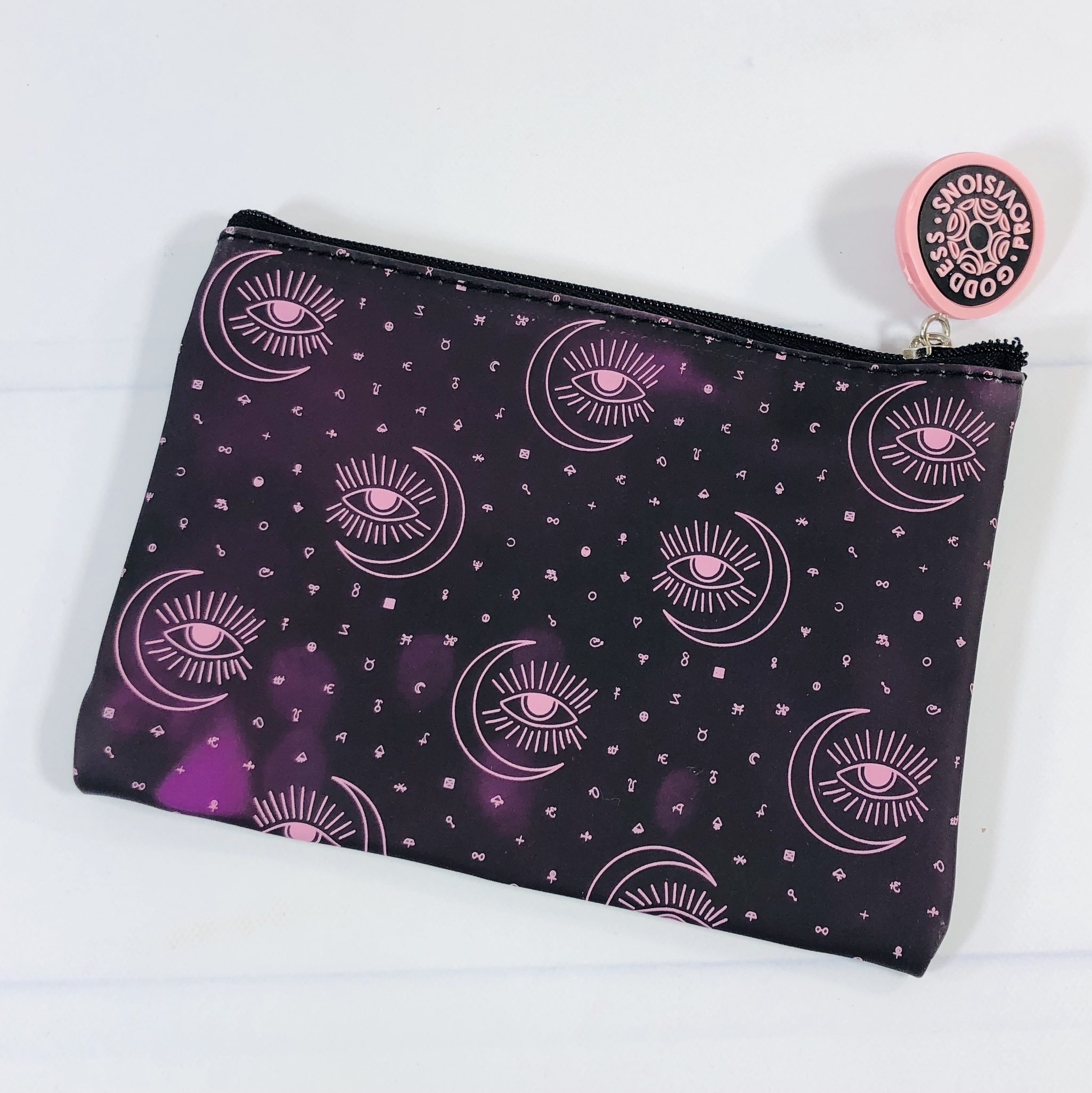 Alchemy Visions Pouch This pouch is unusual — as you can see it changes colors when you touch it! One side of the zipper pull has the Goddess Provisions logo.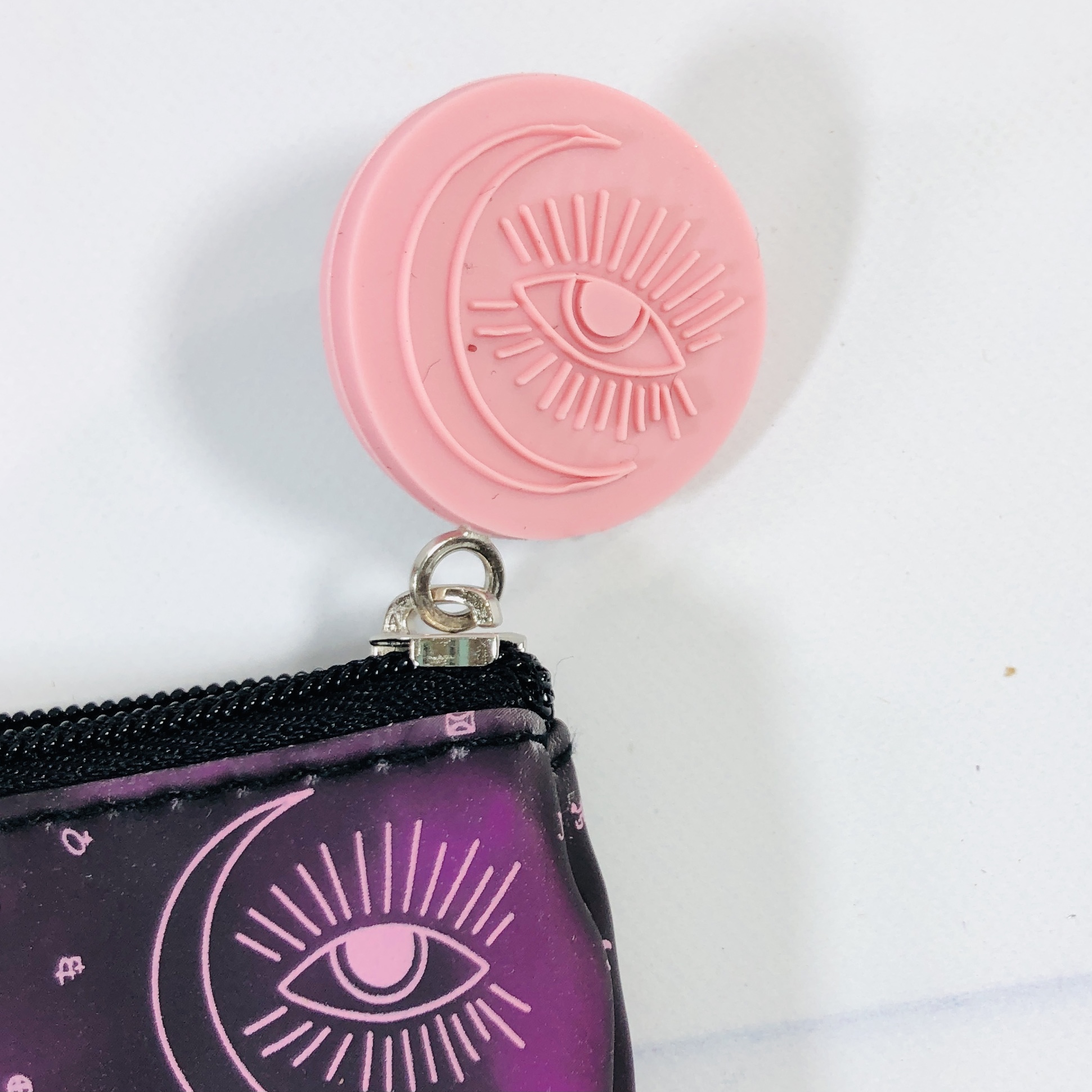 The other side is more mystical.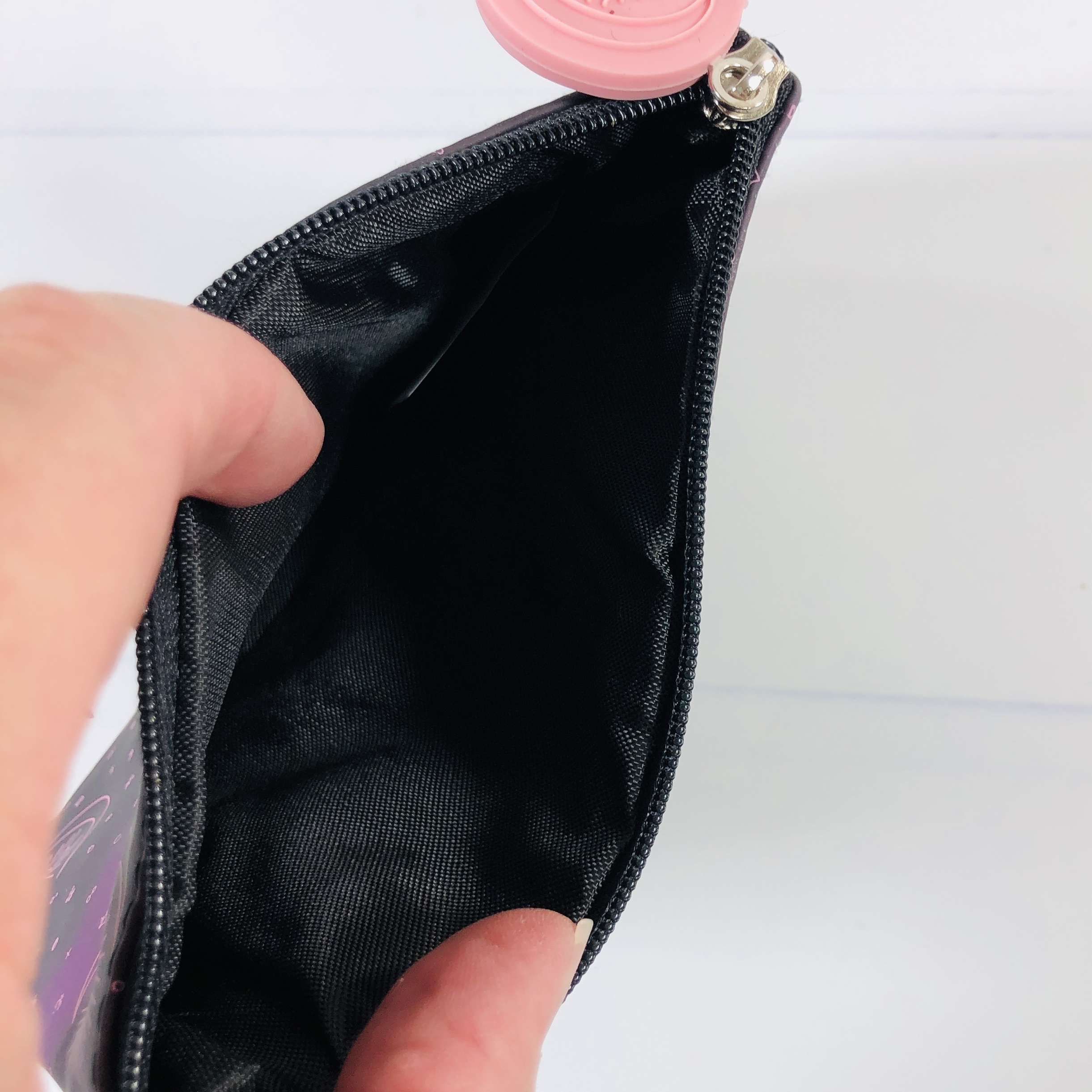 The bag is lined with polyester fabric. This bag measures 5.75″ x 4″. It's so cute!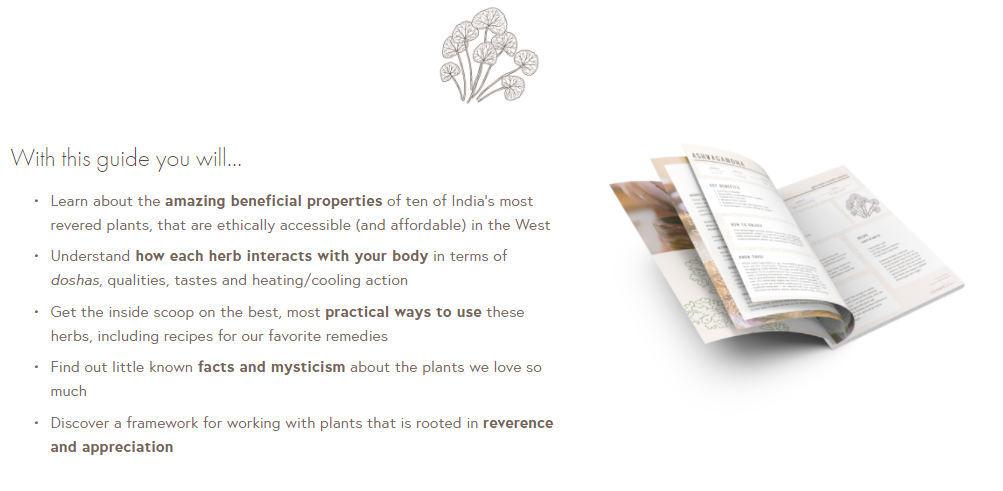 Don't forget to download your Digital Bonus — this month, it's an Ayurvedic Herb Guide!
The July Goddess Provisions had a lovely assortment of products and several of them had plant based ingredients. The pouch is so cute, I love how it changes colors! I liked the flavor of the chai mix, I can't wait to use it in my tea. Speaking of tea, the loose leaf tea strainer will get some use, as that's what I drink all of the time. The rose petals can be used for all kinds of purposes. I'm happy to add the obsidian pyramid to my crystal collection and the facial oil felt good on my skin.
What do you think of the Goddess Provisions box?