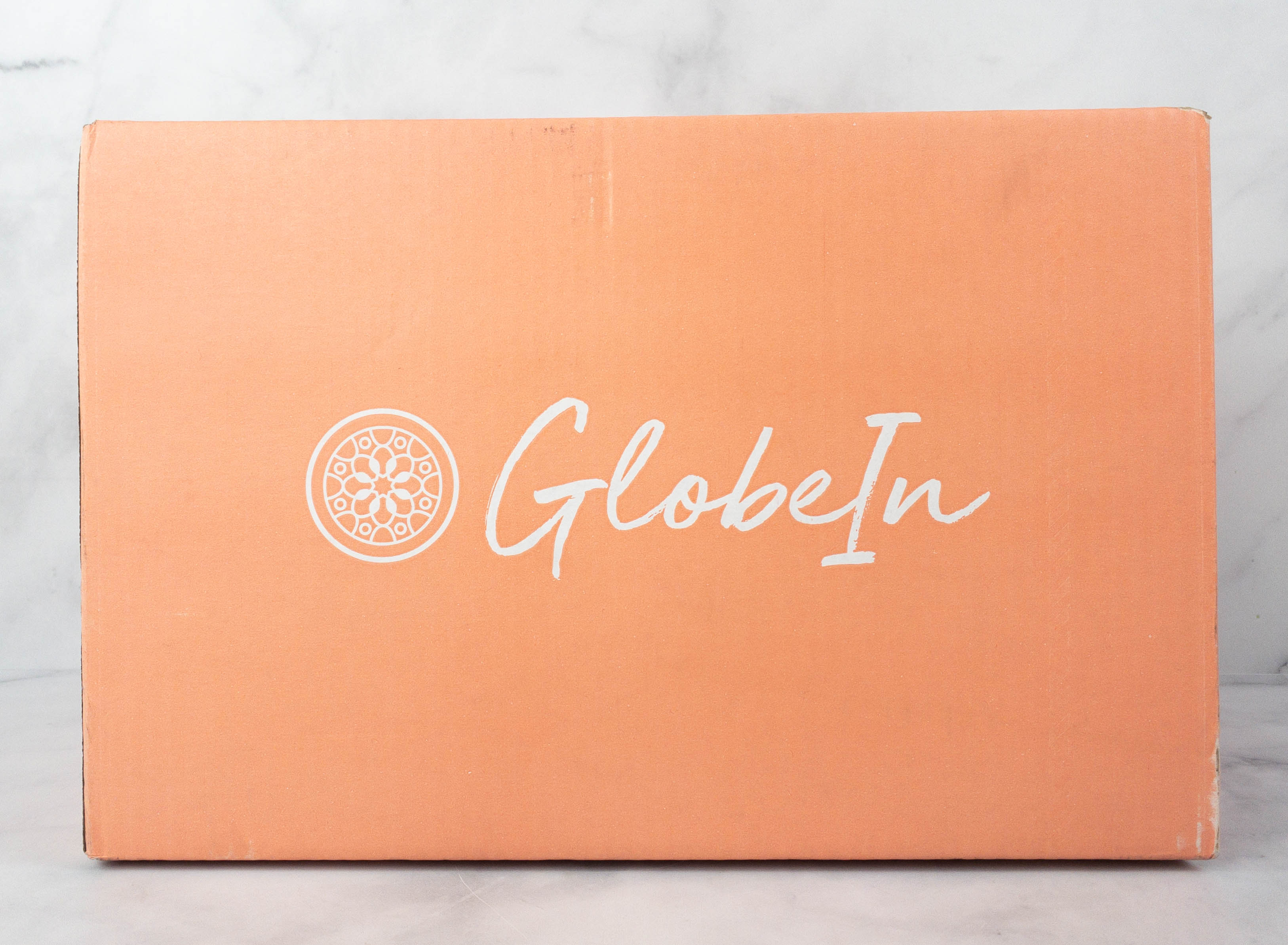 The GlobeIn Artisan Box Club is a subscription that sends handcrafted products from around the world. All items are produced either by collectives that are fair trade certified or that respect and adhere to fair trade principles. All artisans and farmers whose products are distributed by GlobeIn are paid a fair wage for their products.
This subscription is currently experiencing extreme delays. In addition, when you sign up, the advertised boxes may be unavailable. Subscribers report purchasing shop items that go out of stock, and the inability to receive a refund – only credit is offered. While we did receive a review box in a timely fashion, we don't think this is indicative of GlobeIn's current status.  Some subscribers are starting to receive their boxes from 2-3 months ago, GlobeIn is still experiencing heavy delays on all their operations, including customer support emails.
DEAL: Get 50% off your first box on any 3-month GlobeIn Premium Subscription Box. Use this link and the coupon code TRYUS50 at checkout. OR get FREE Shipping on your first with code FREESHIP!
Everything was well wrapped and protected during shipping.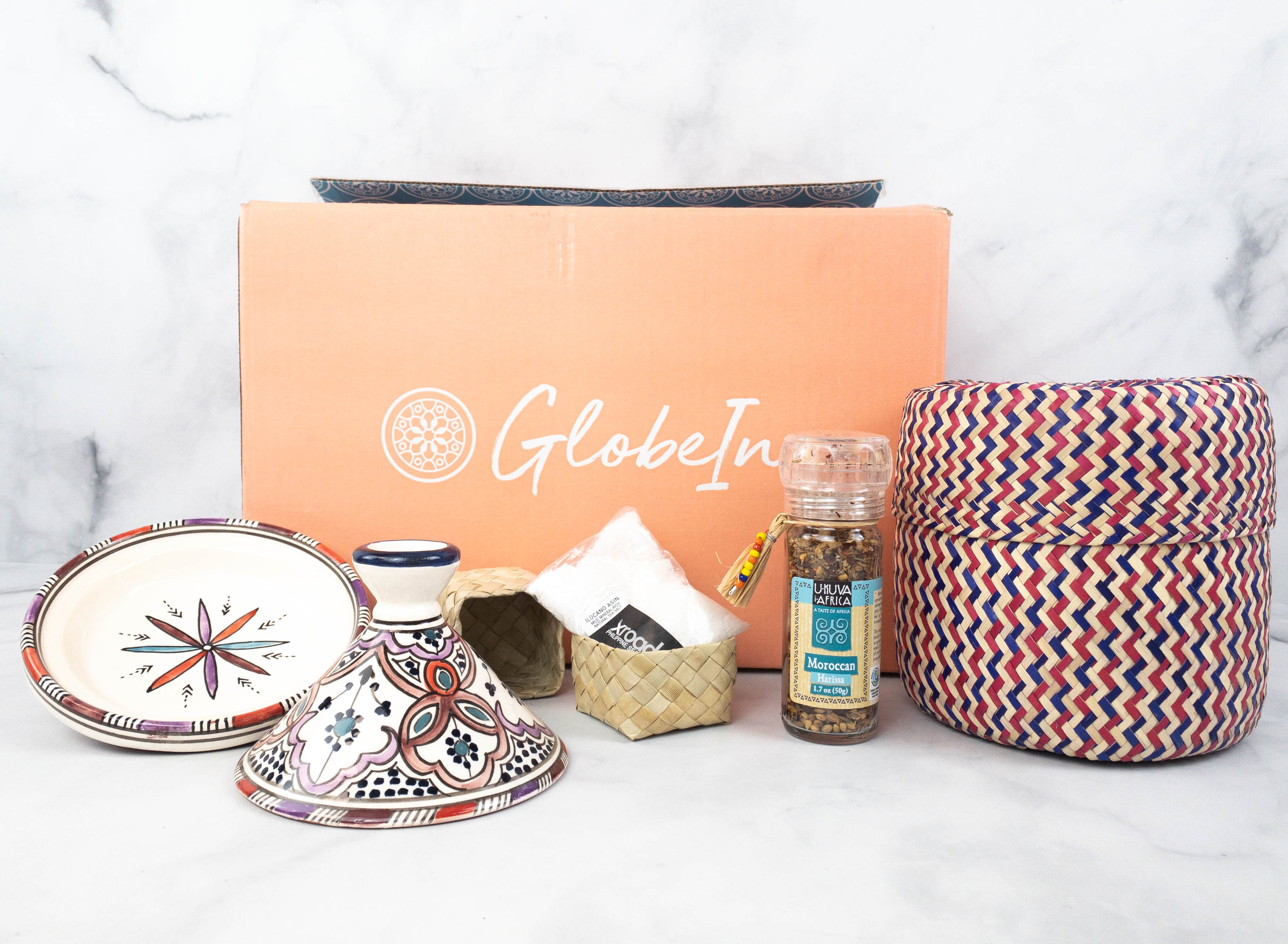 Everything in my WORLD KITCHEN box!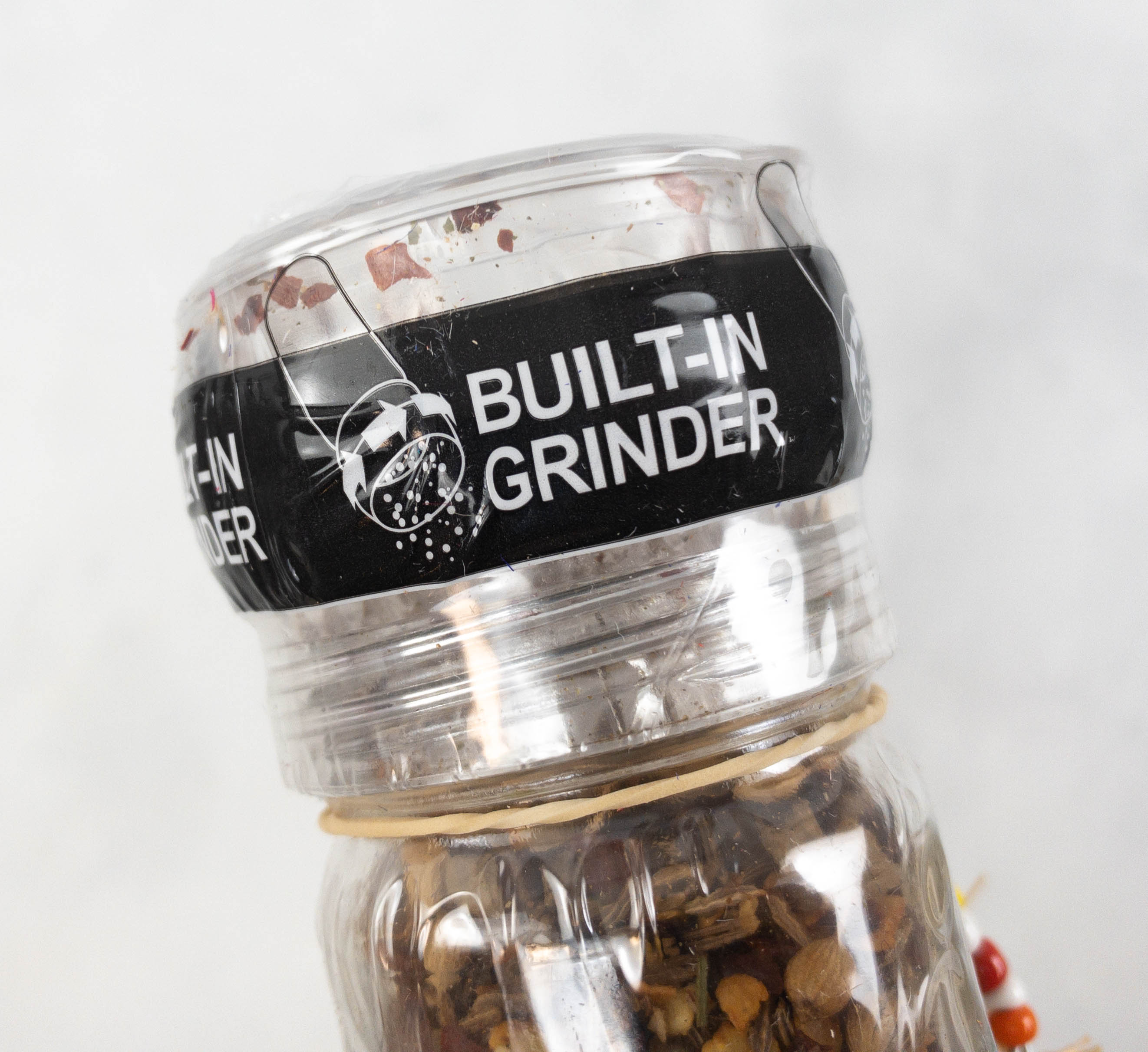 Spice Grinder Moroccan Harissa Spice – North Africa. Here's a spice blend from North Africa, which is an easy way to make regular dishes extra special. It came in a recycled glass bottle with a built-in grinder!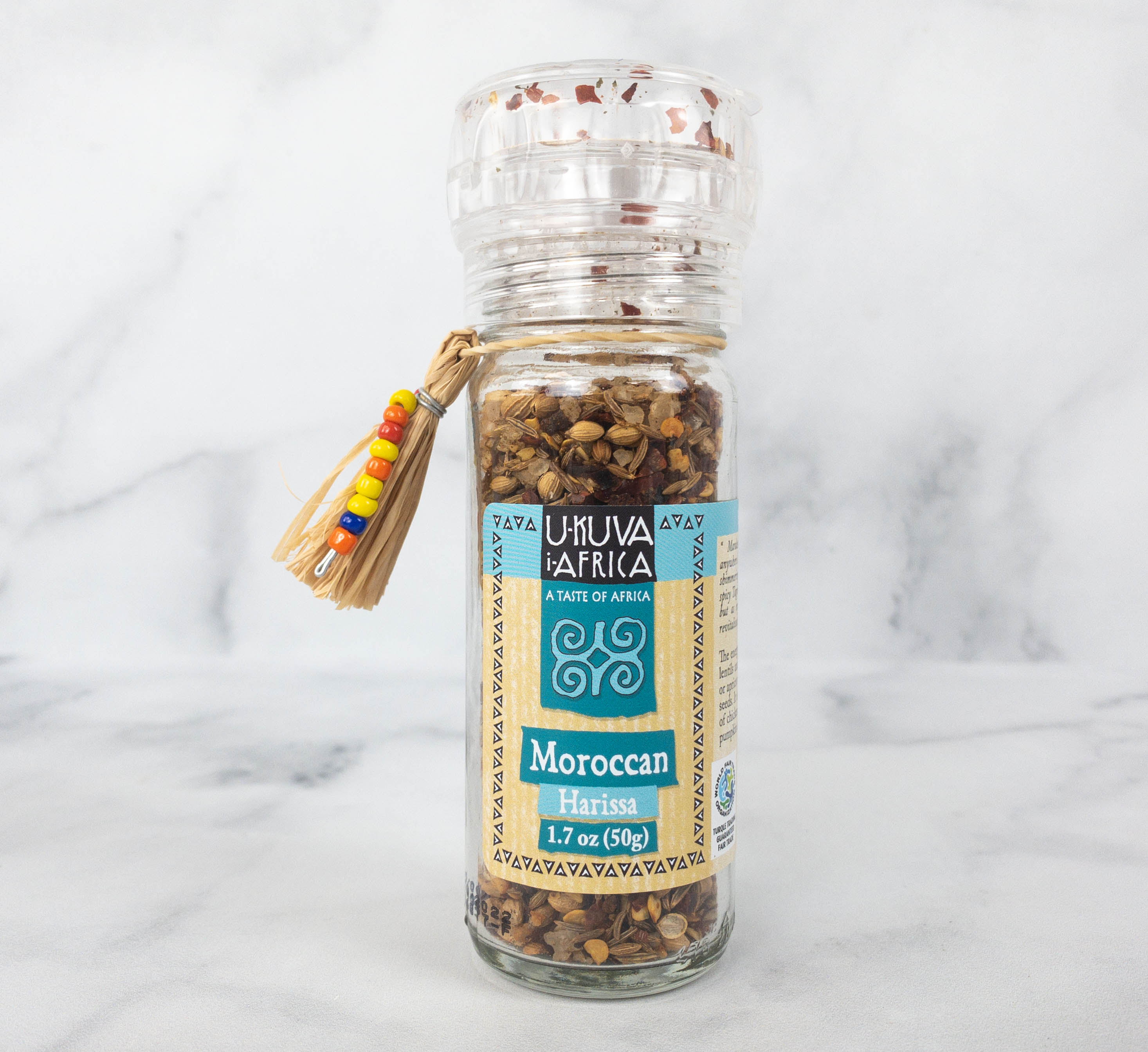 This spice is called Moroccan Harissa and it can be used in a variety of dishes, from chicken and pork to roasted vegetables and such.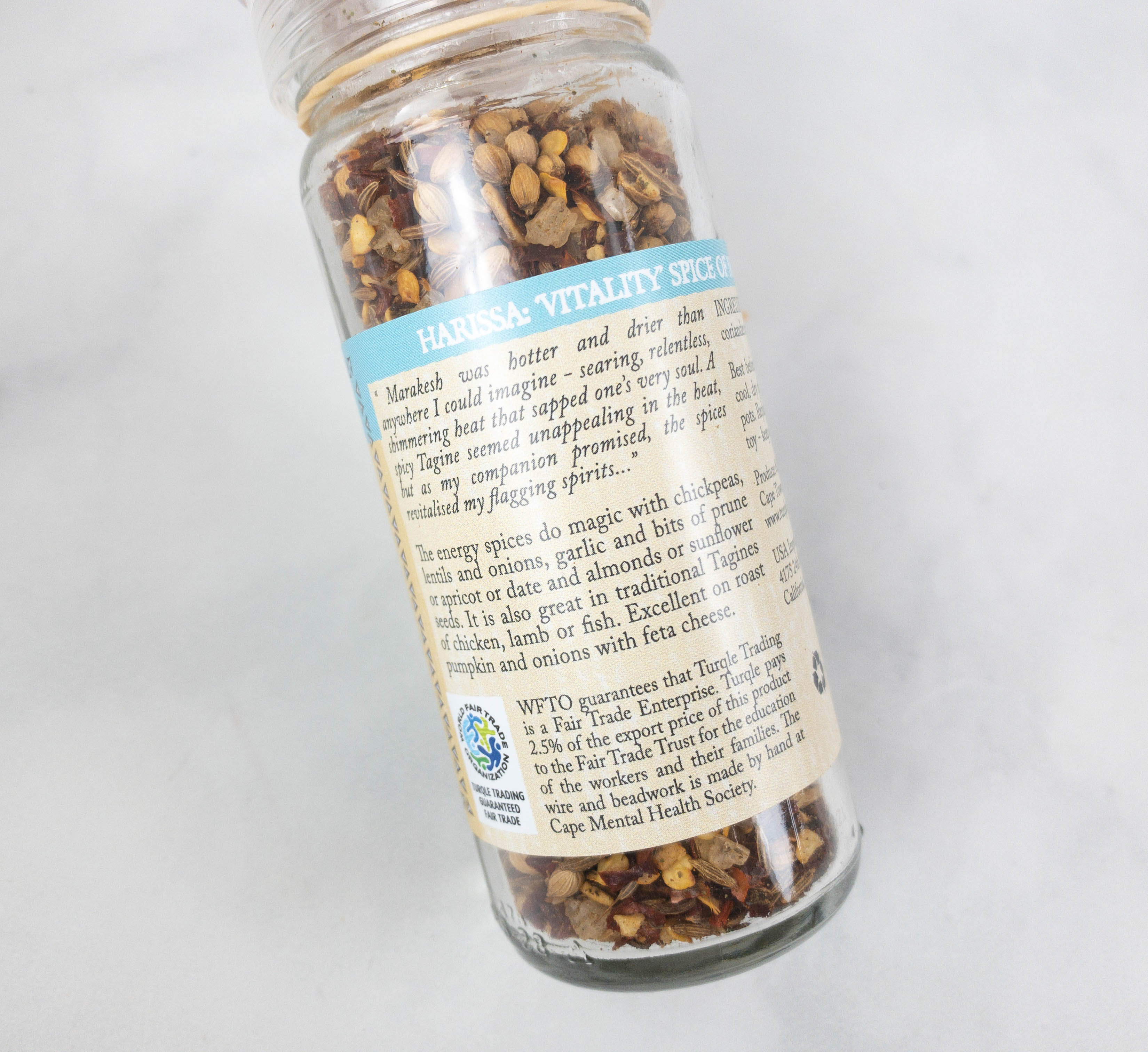 I like using this as a substitute to salt because I feel like it brings out more flavor to the dish. It's also great as a dry rub for meat!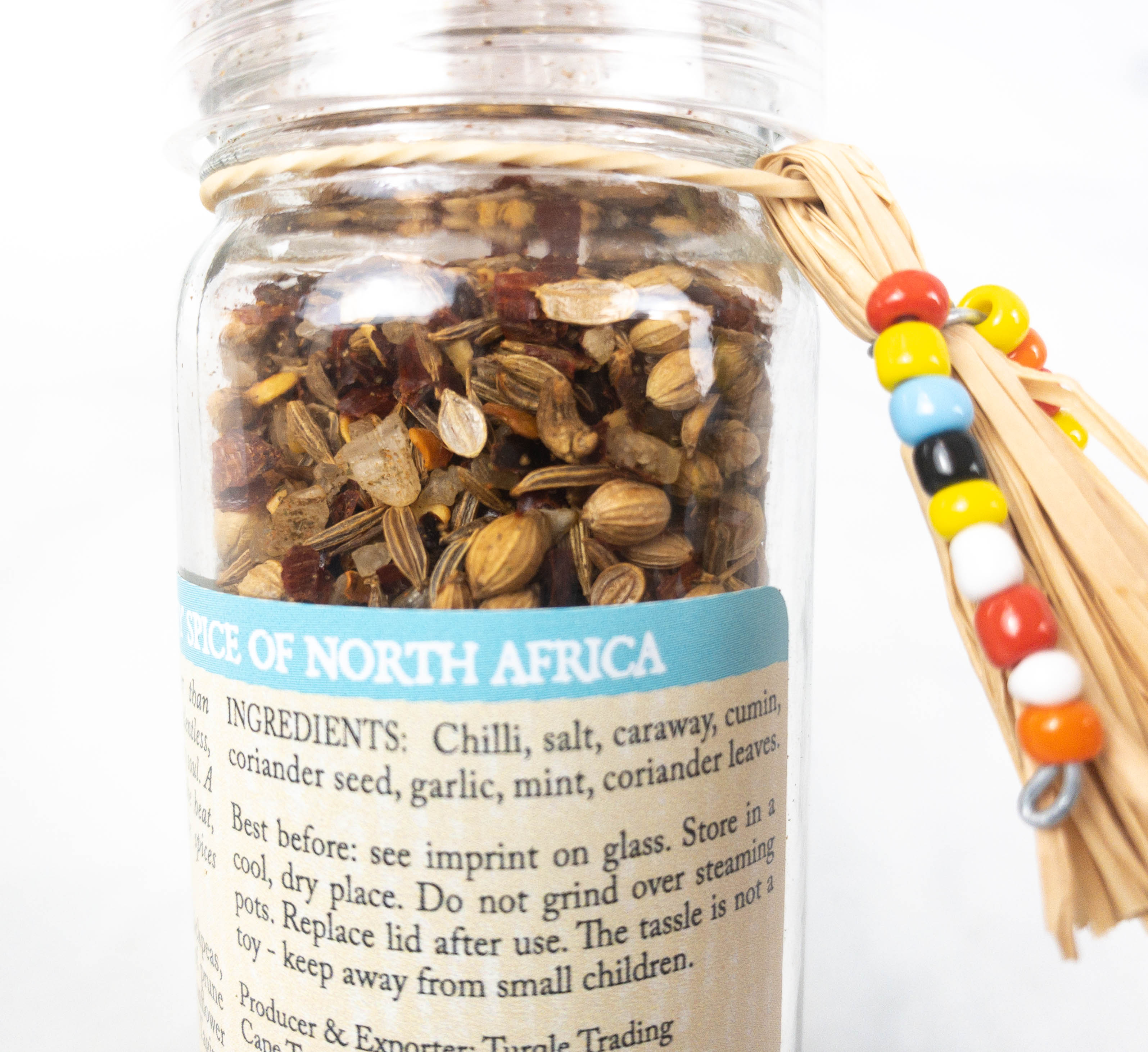 The container is also reusable, so you can refill it when you run out of spices!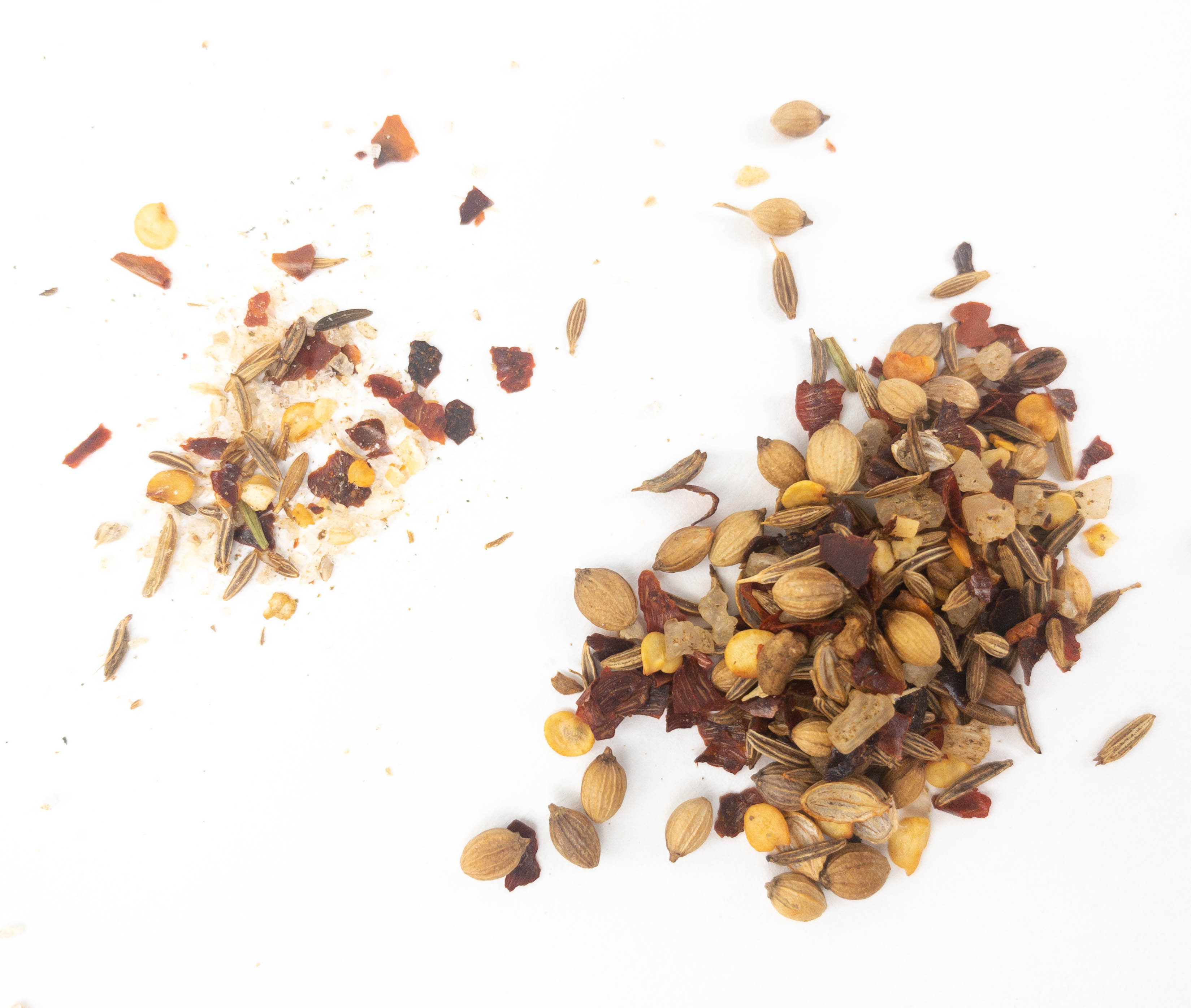 Ingredients include chilli, salt, caraway, cumin, coriander seed, garlic, mint, and coriander leaves. It's so flavorful and the kick of heat is there!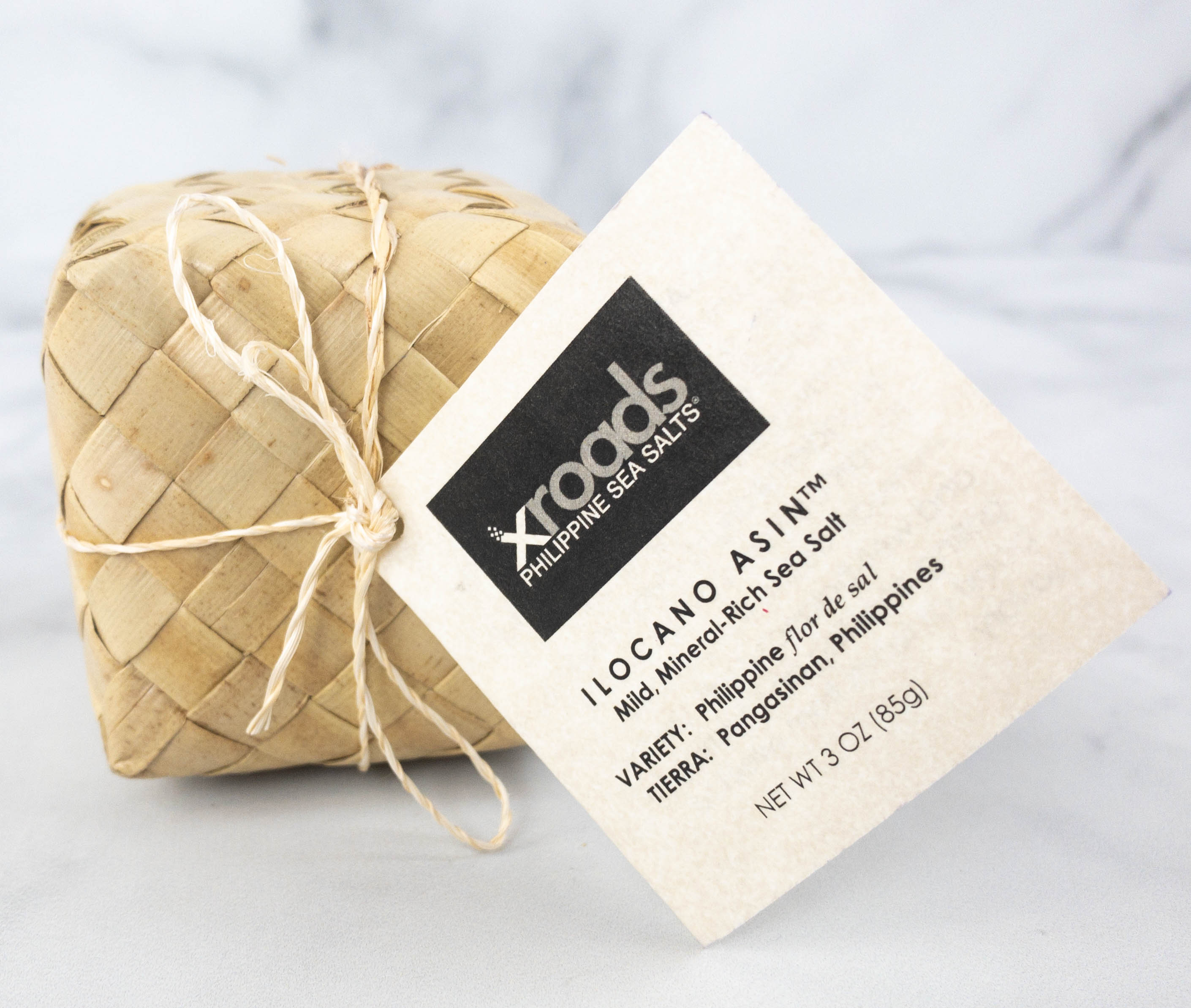 Philippine Ilocano Sea Salt – Philippines. This sea salt was harvested from the pure seawaters off the island of Luzon by traditional salt farmers from the Philippines. I really love the packaging of this one because the product is nicely tucked in a small weaved basket made from dried leaves that you can repurpose!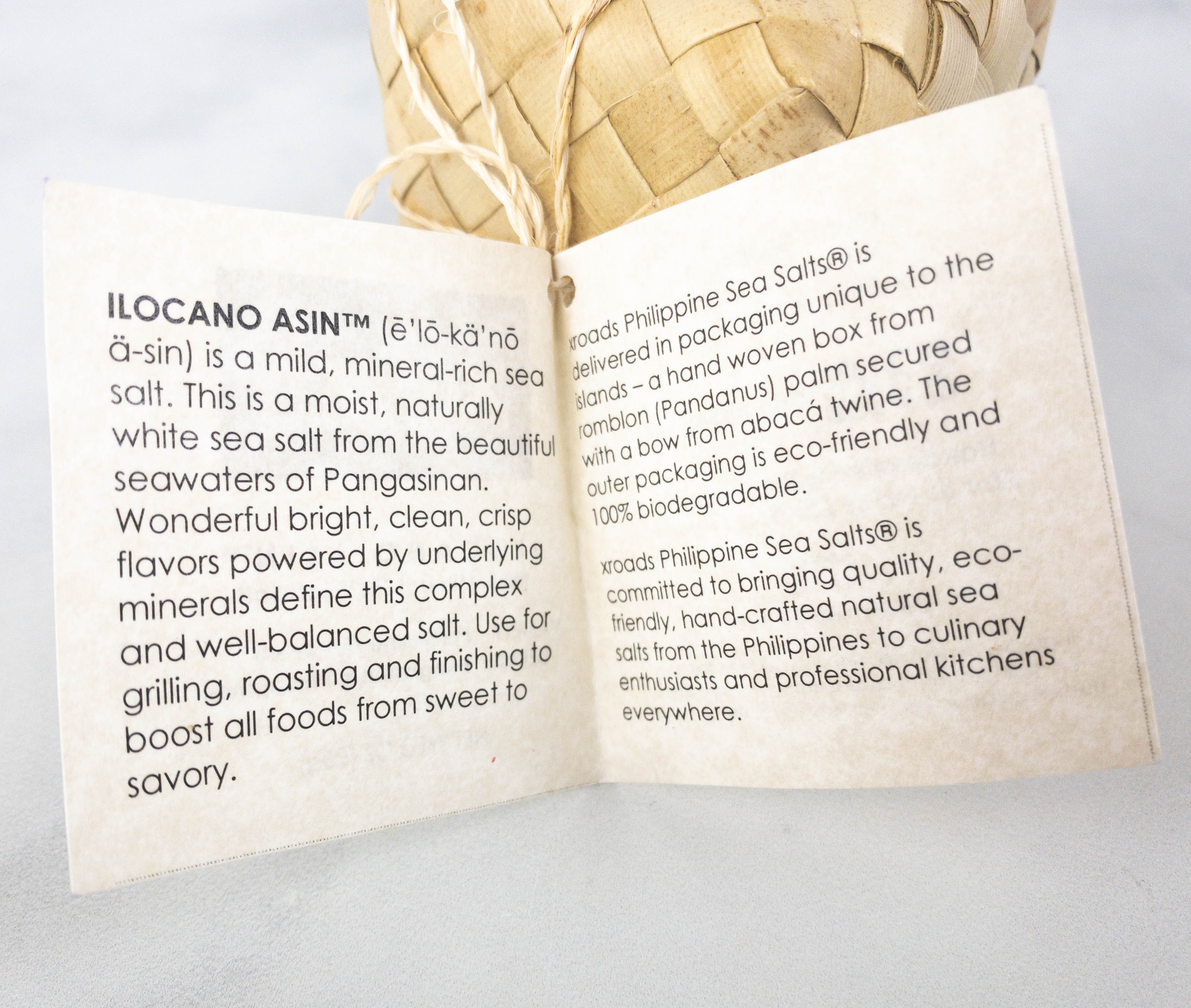 The packaging came with its own little card that tells us more about what the item is and where it is from.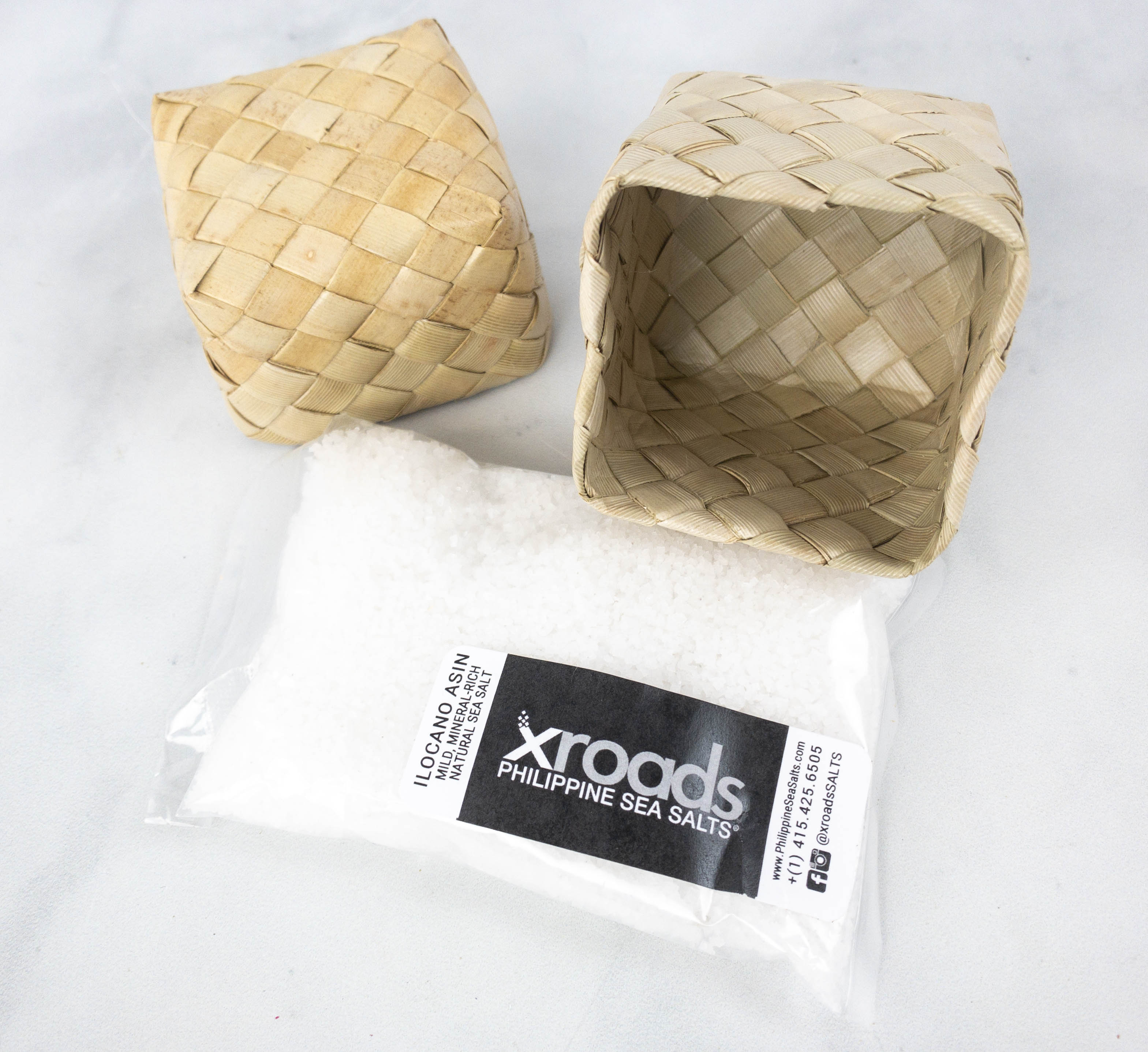 The salt came in a plastic packaging and you can transfer it to a jar once opened. This sea salt is known to be mineral-rich so it's a healthier alternative to your regular table salt.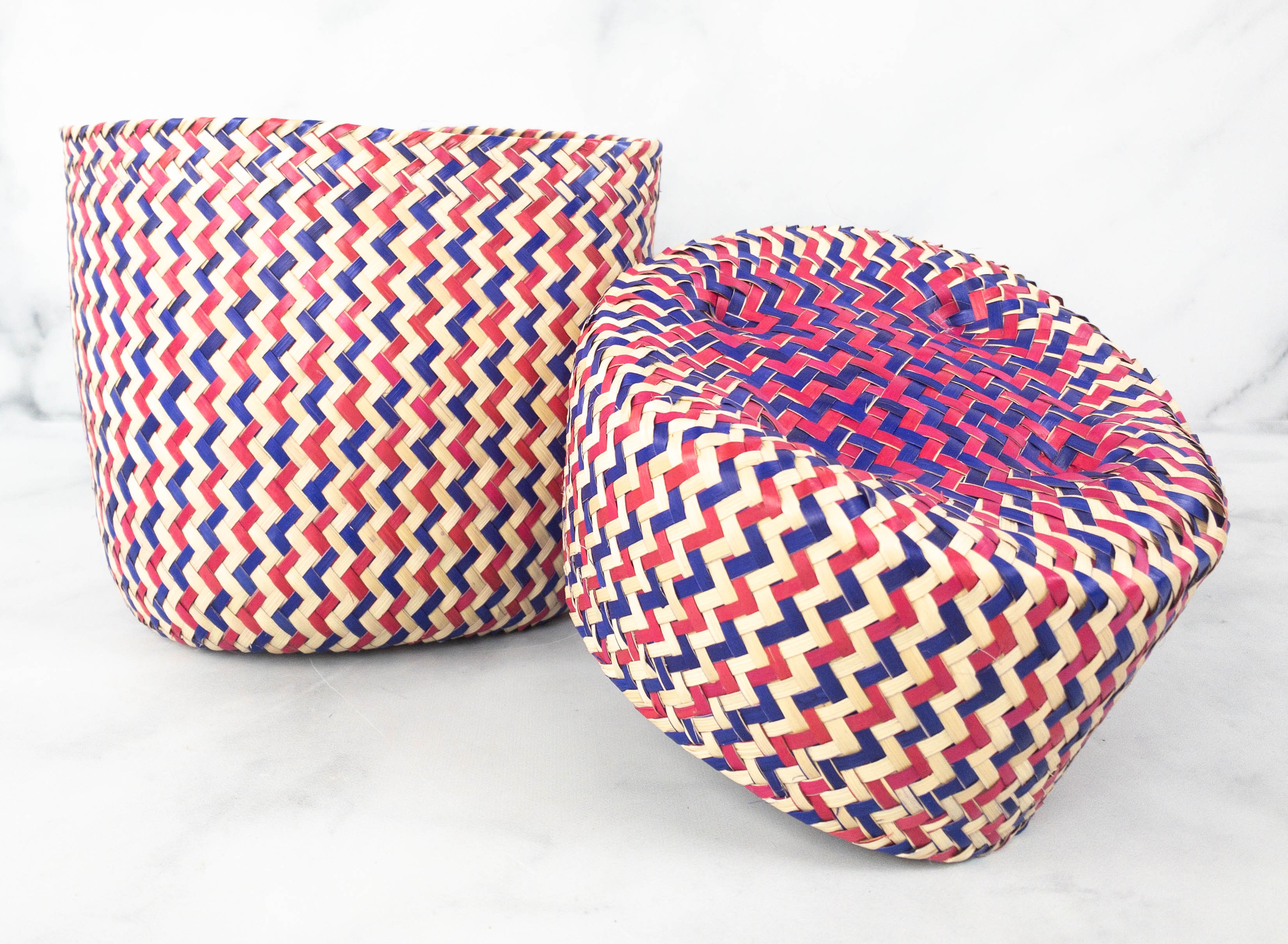 Handwoven Palm Leaf Basket – Mexico. Here's a handwoven basket from Mexico! It comes in vibrant colors. and it comes with a cover to keep the contents secure.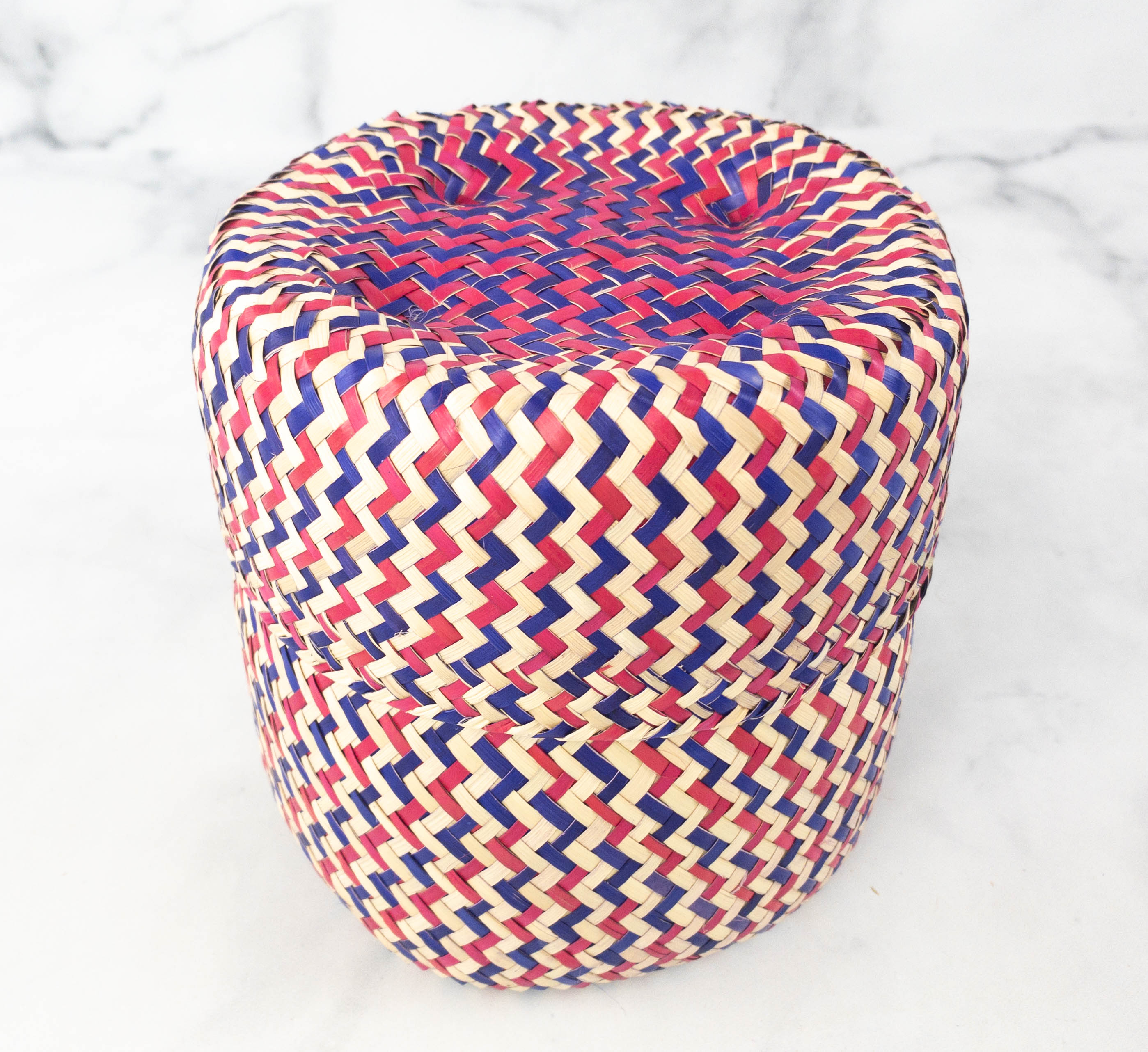 This will make a great holder for snacks or even cooking ingredients.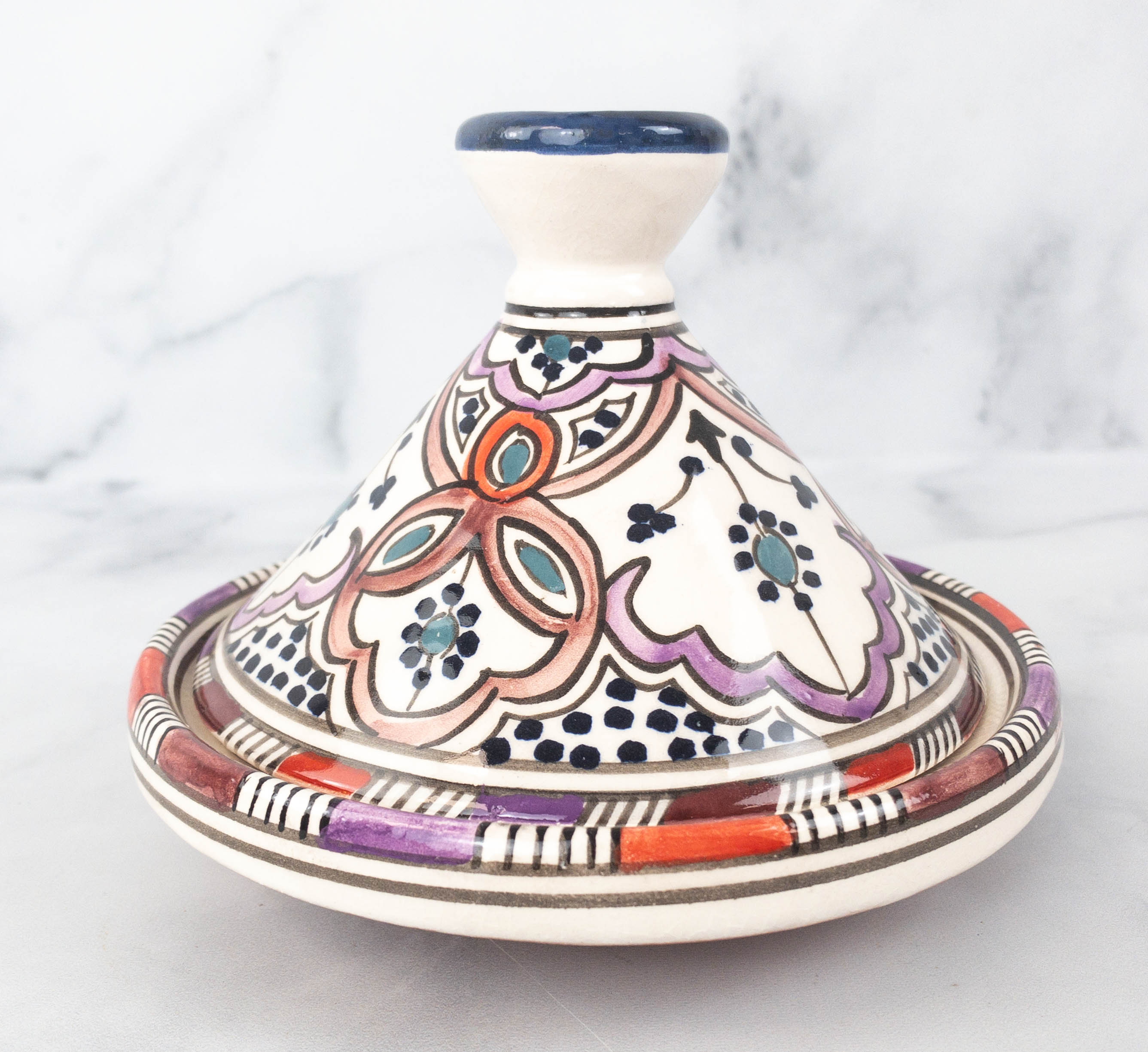 Spice Tagine – Morocco. This tagine is made of ceramic, and it can be used as a spice container!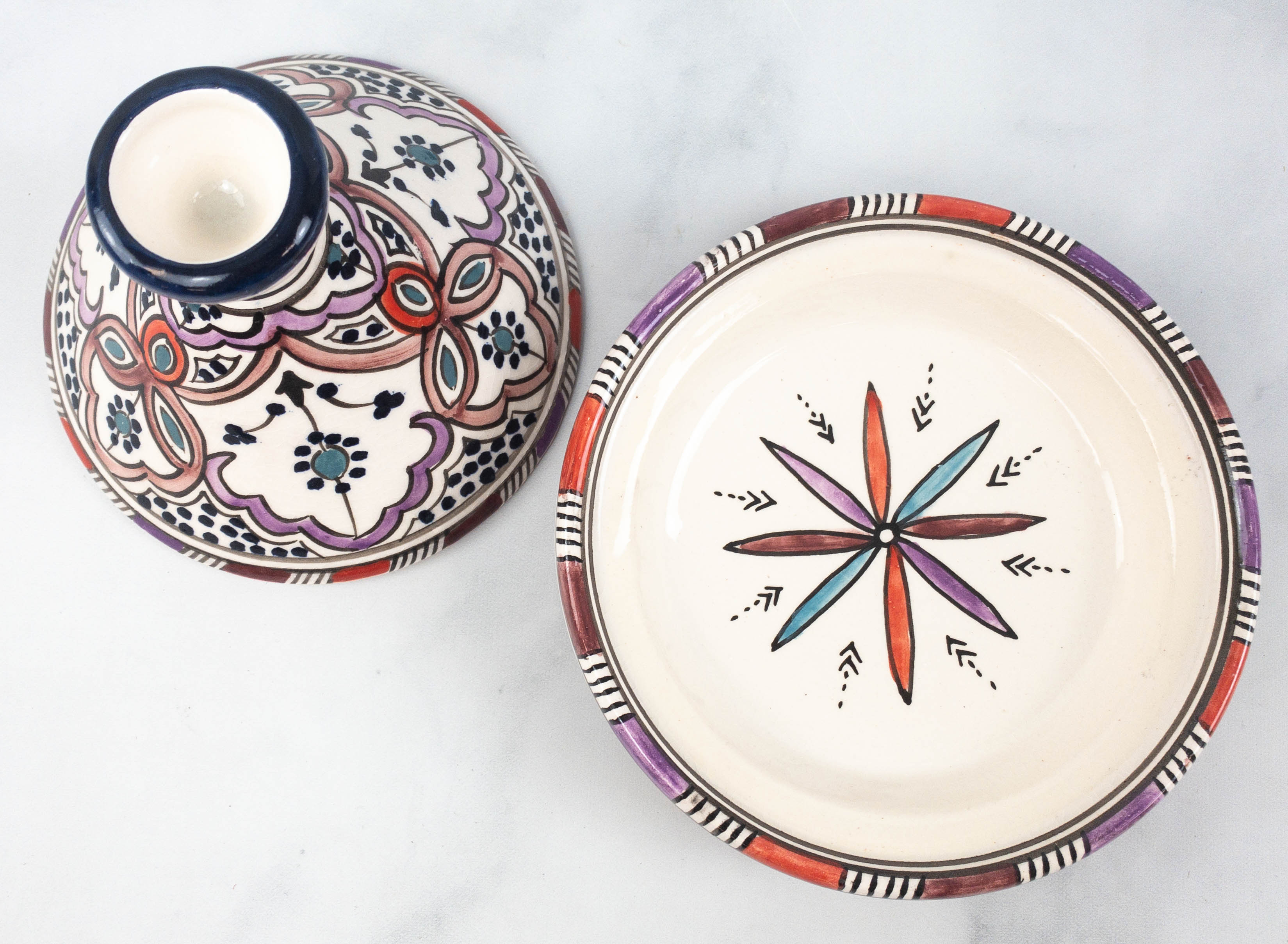 It has two parts, the container itself and the cover. It may be small, but it looks so pretty when displayed on the counter.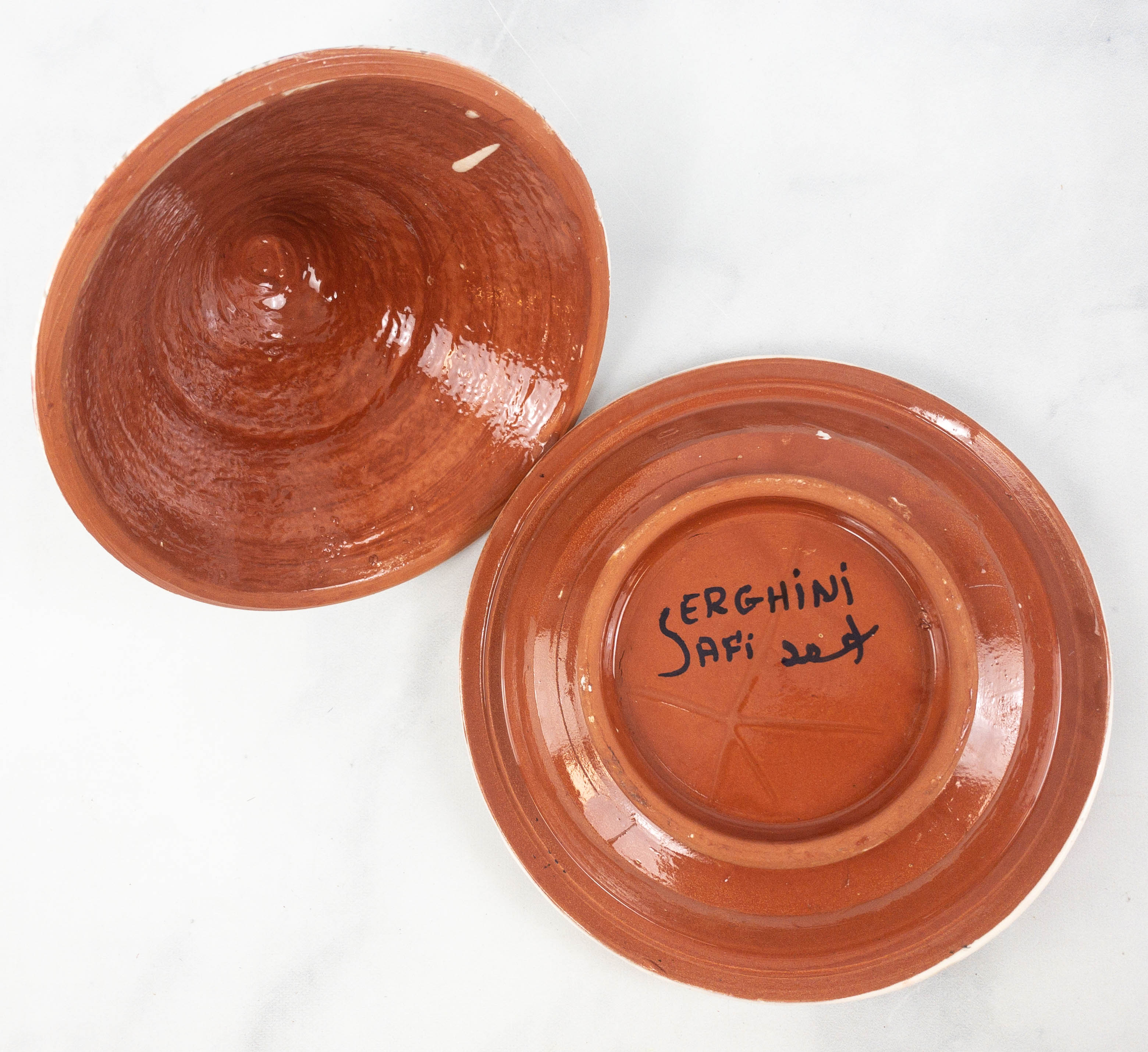 The bottom of the container has the artisan's signature!
I'm in love with the colorway and design of this piece. The hand painted details are pretty!
This month's Globeln Artisan box is related to cooking and the kitchen! There are some edible goodies like the spices from North Africa and the sea salt from the Philippines. There are also handcrafted items for storage purposes, which include a weaved basket and a ceramic container called tagine. It's great that they support artisans from around the world, but they still need improvement when it comes to shipping and customer support. I hope they find a workaround for their issues as soon as possible!
What do you think of this GlobeIn Artisan Box?

Visit Globe In Artisan Box Club to subscribe or find out more!