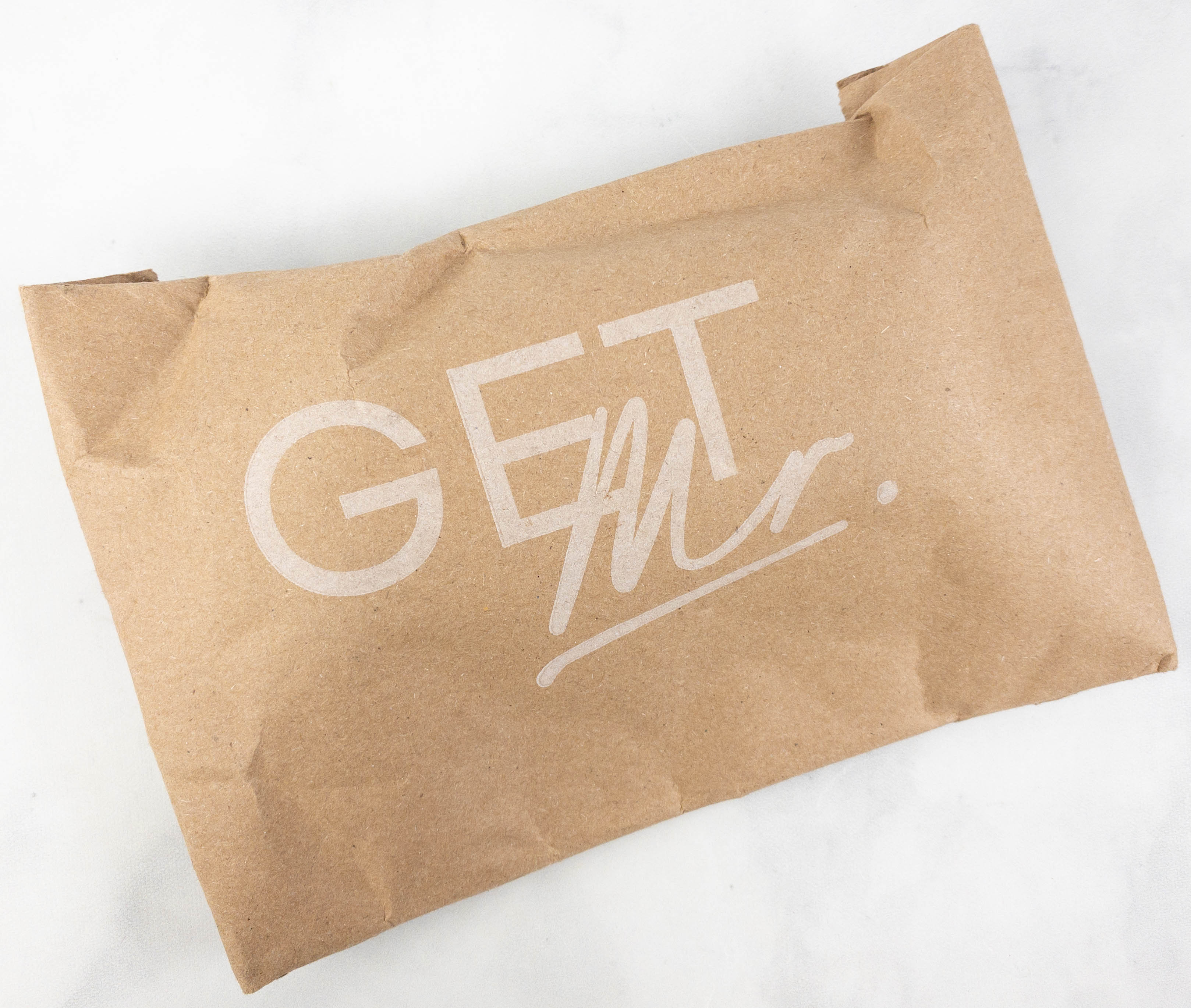 GetMr. offers a SPF30 sunscreen for men that also works as a moisturizer and an aftershave. The Daily All-in-one Face Lotion is made from clean ingredients, which promises to protect men's skin from damage and not just treat the after effects. Plus, the formula is non-comedogenic, hypoallergenic, and cruelty-free. Each bottle is $24.49 on a subscription, and you can choose to receive it every 1 month, 2 months, or 3 months.
DEAL: Get 30 Days FREE Trial Set of The Daily! Deal applies automatically, just use this link to sign up! Note – free trial is a set of travel-size samples.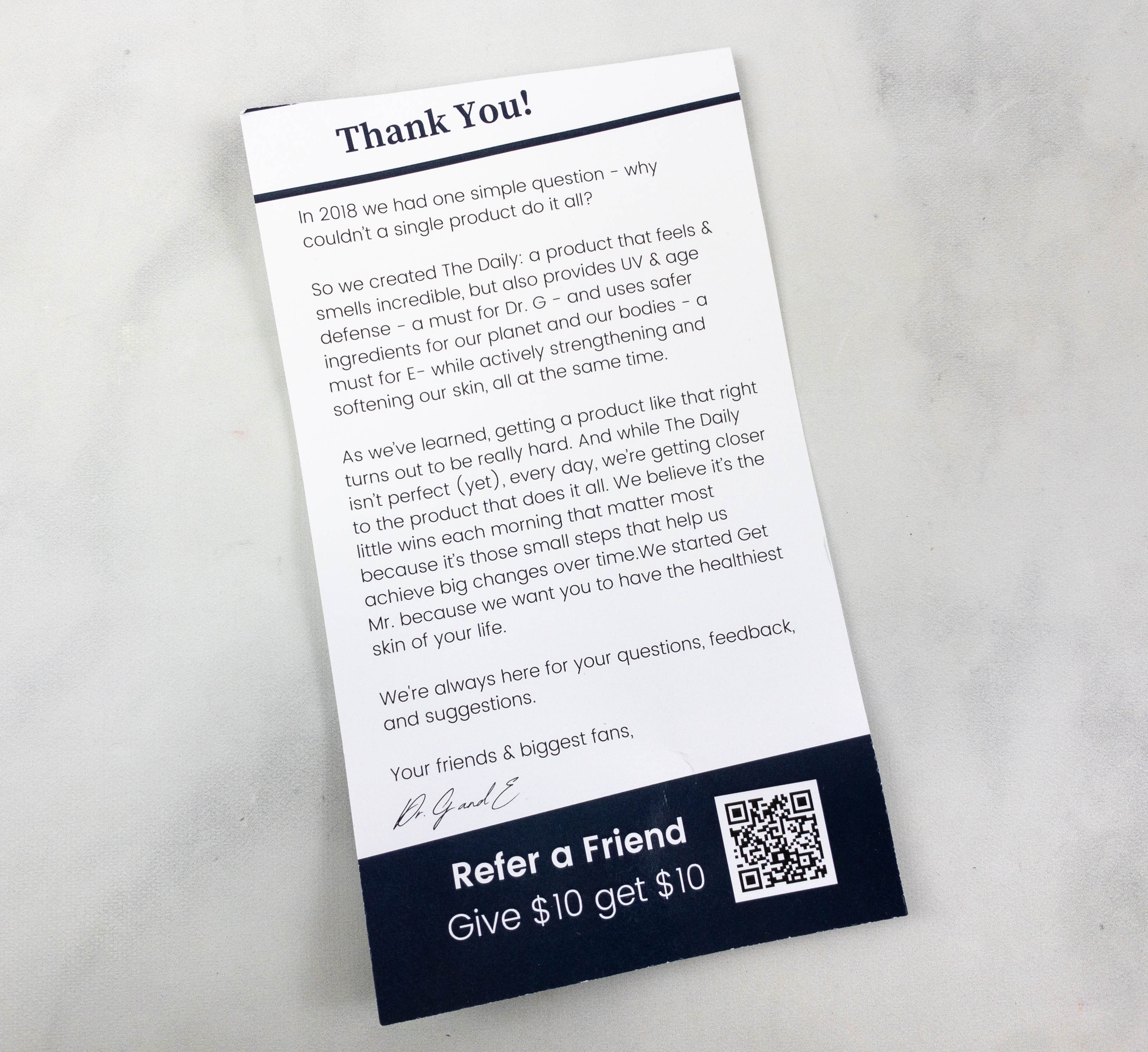 GetMr. is a female-founded brand. The package includes a card with a note from the founder.
At the back, you'll find tips on how to use the product.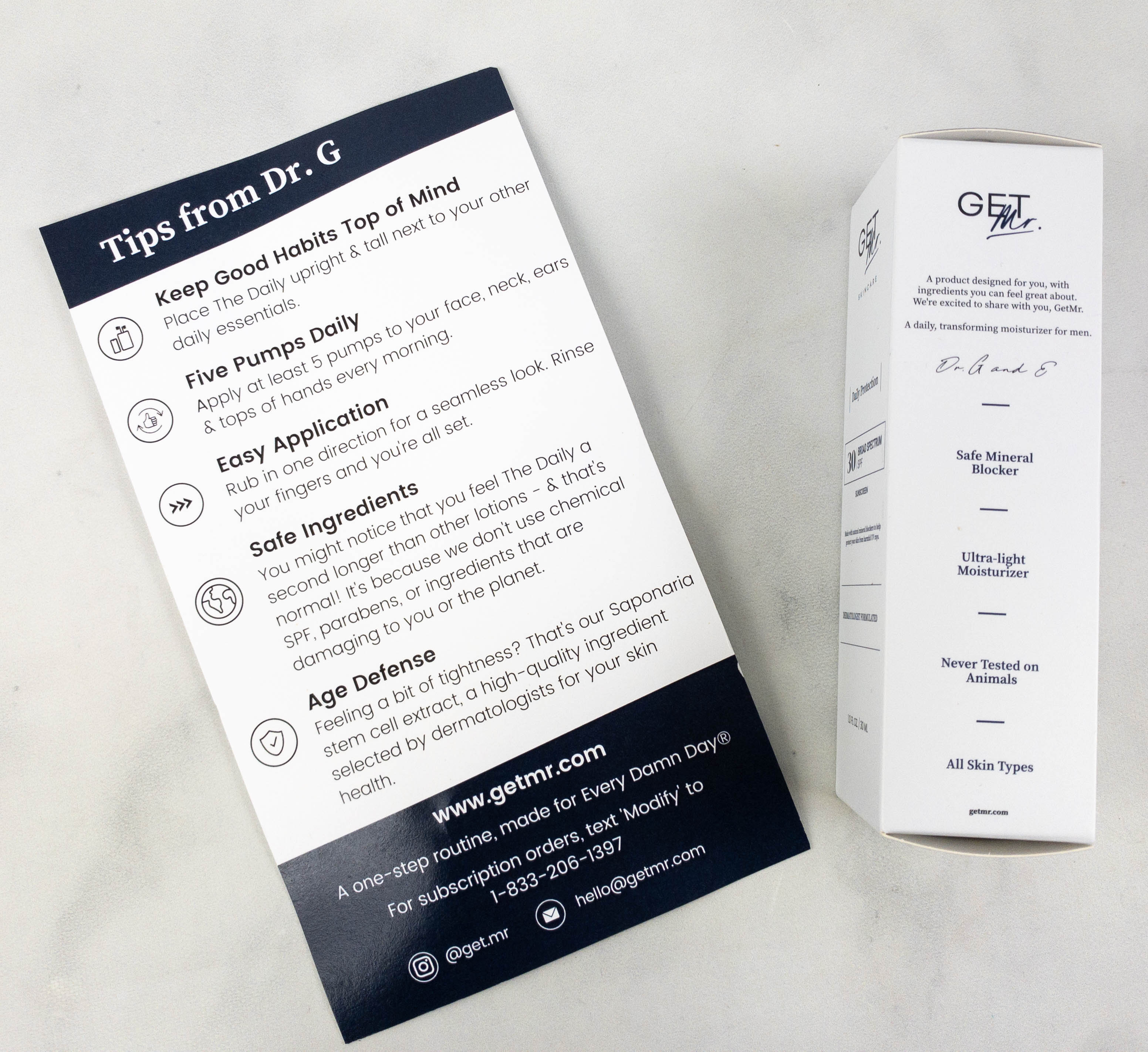 This sunscreen is ideal for all skin types. I'm excited to try it out!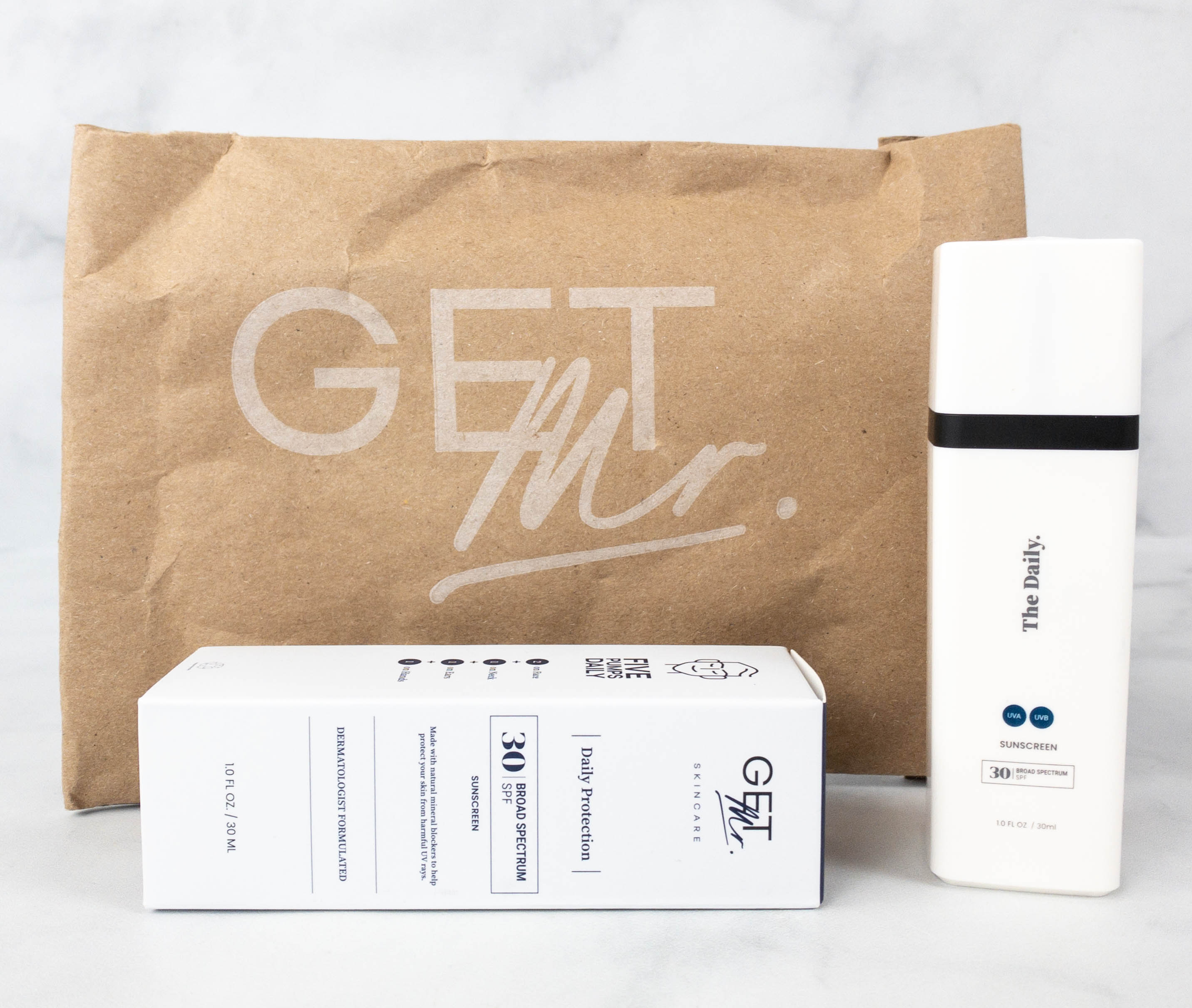 Everything in my box!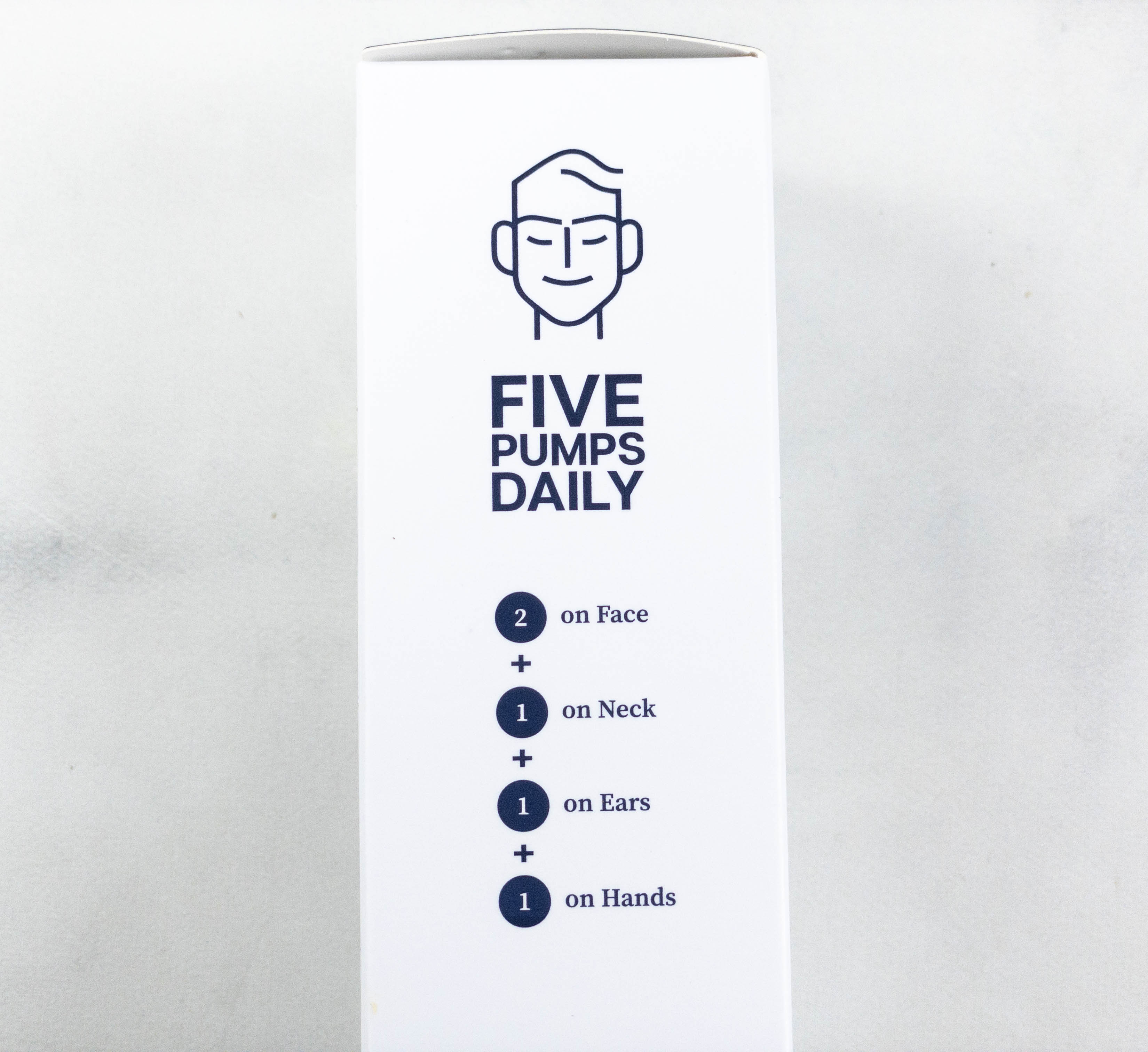 The Daily All-In-One Face Lotion ($34.99) This multi-purpose product makes my daily morning routine easier. Instead of layering different products on my skin, I only need to put this one because this single formula already works as a sunscreen, a moisturizer, and an aftershave.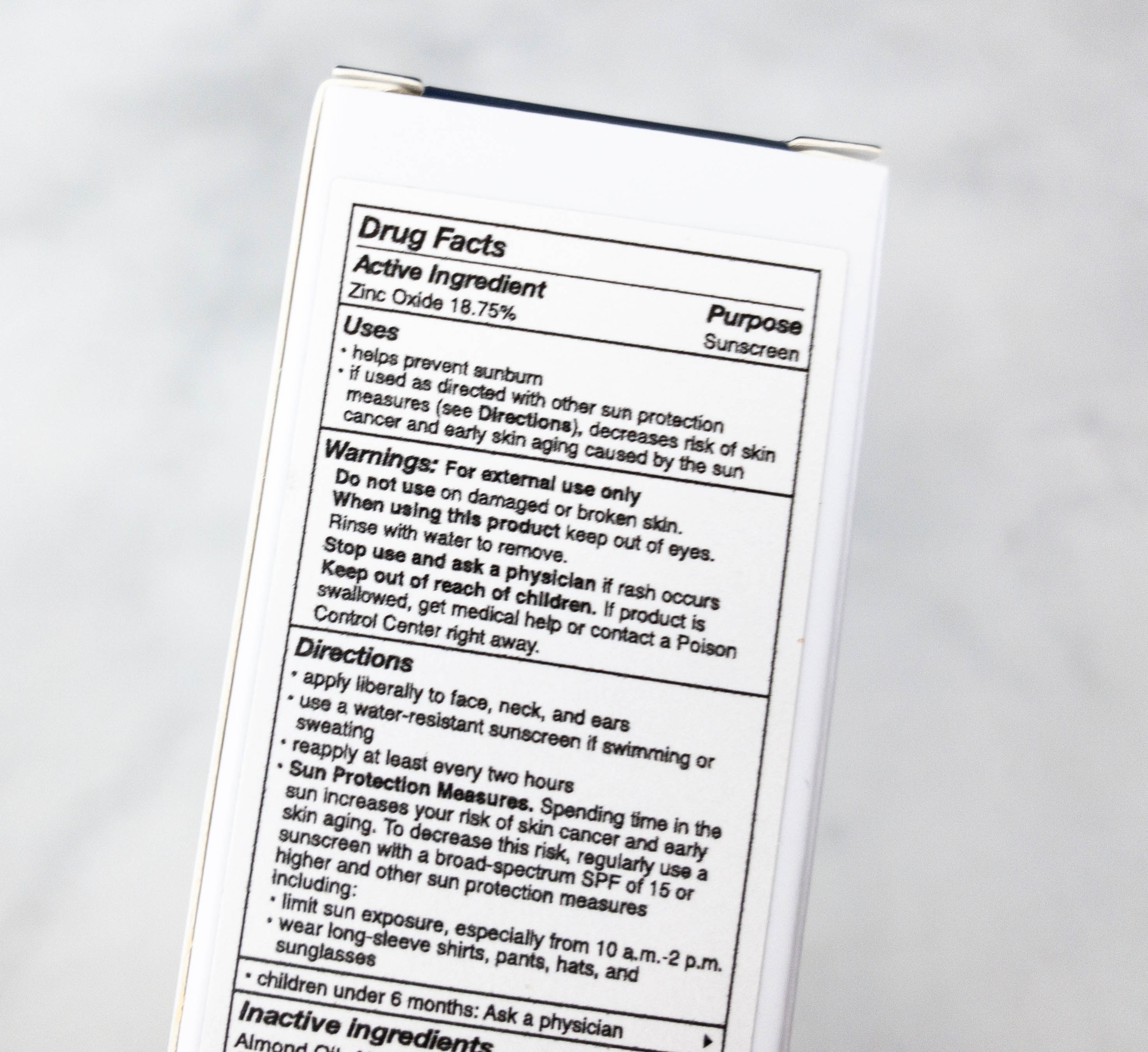 It has mineral broad spectrum zinc oxide (SPF 30) that protects the skin from the harmful rays of the sun, plus almond oil and niacinamide that nourishes and soothes the skin. Sunscreen is really important to me – I'm fair to medium skinned and burn easily.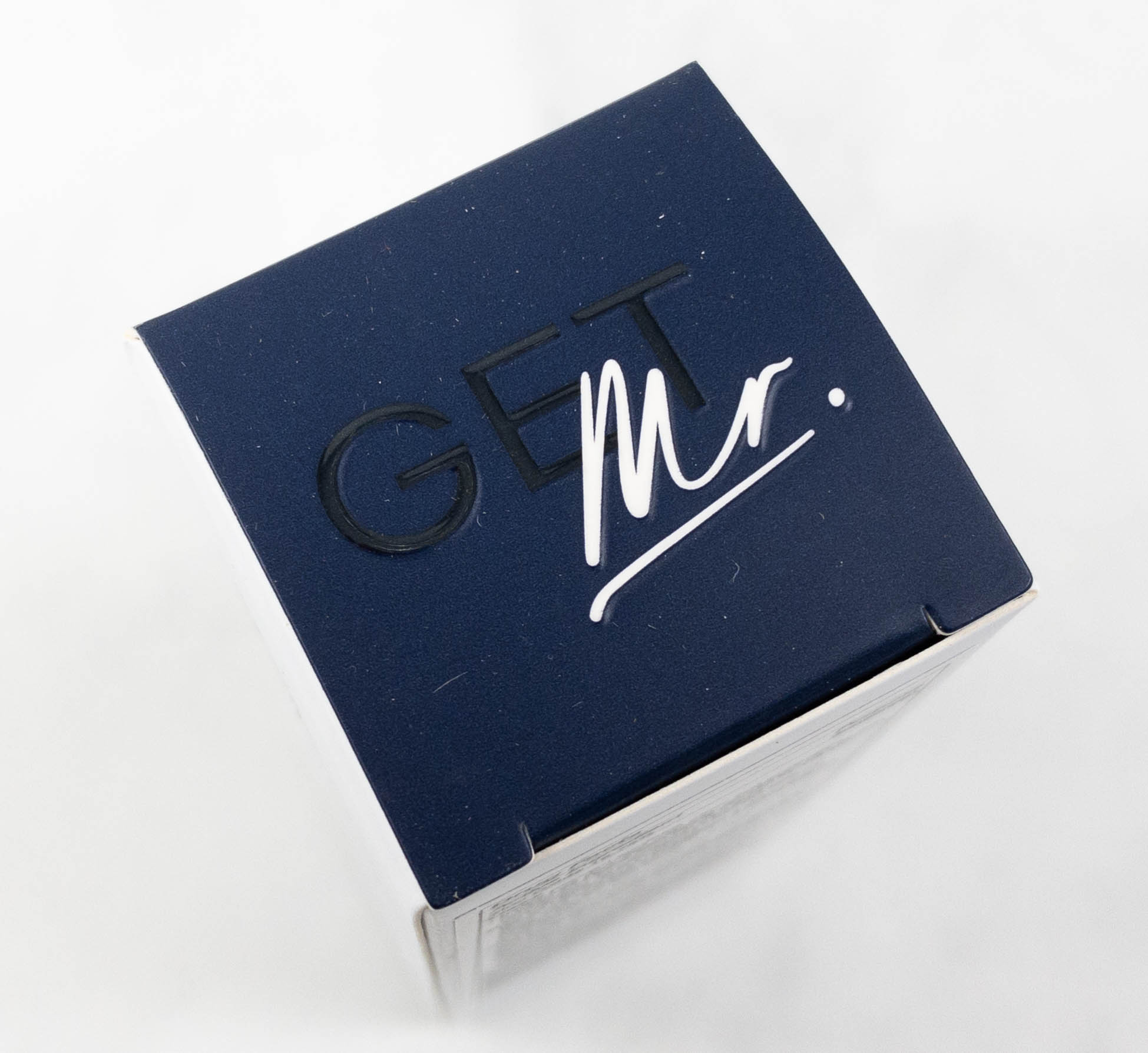 Other key ingredients include alpha-tocopherol acetate and hydrogenated jojoba oil, which both have damage reversing benefits.
The expiration date of the product is printed at the bottom part of the box. This was shipped to us in June of 2021 – it's freshly manufactured!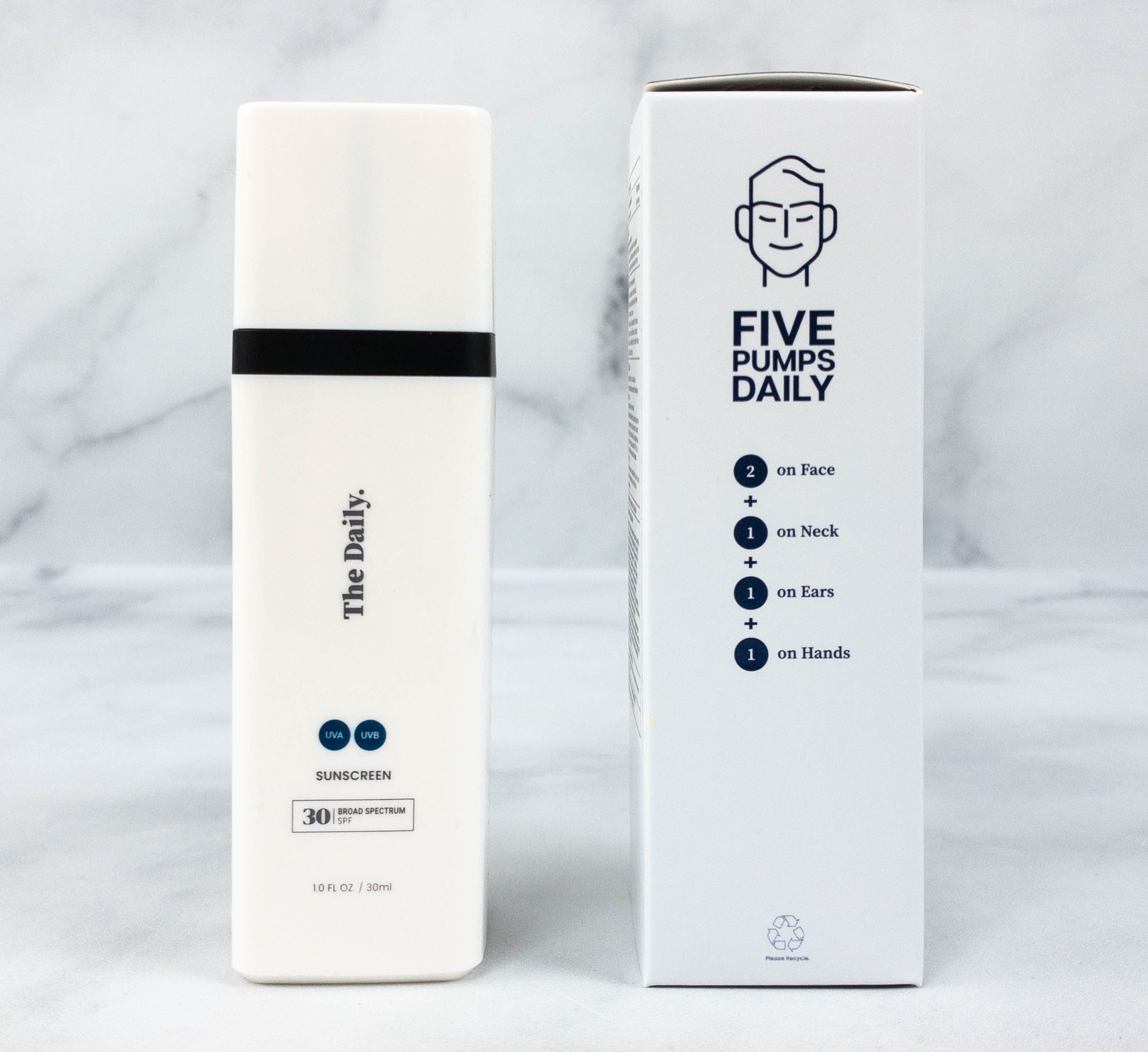 It only takes five pumps daily to achieve a healthy and great looking skin. According to the packaging, you only need 2 pumps for the face, 1 pump for the neck, 1 pump for the ears, and 1 pump for the hands. The only teensy weensy fault I have with this product is that I wish that the pump numbers were right on the bottle! My wife says the hands are the #1 spot people don't think to apply sunscreen. I believe it. I never thought of it before.
Each 30ml bottle can be used up within a month, if you consistently apply it daily.
Instead of using a traditional squeeze bottle, their bottle uses a twist-up top that's easier to use!
A pump pops out with a simple twist of the cap for a more convenient extraction.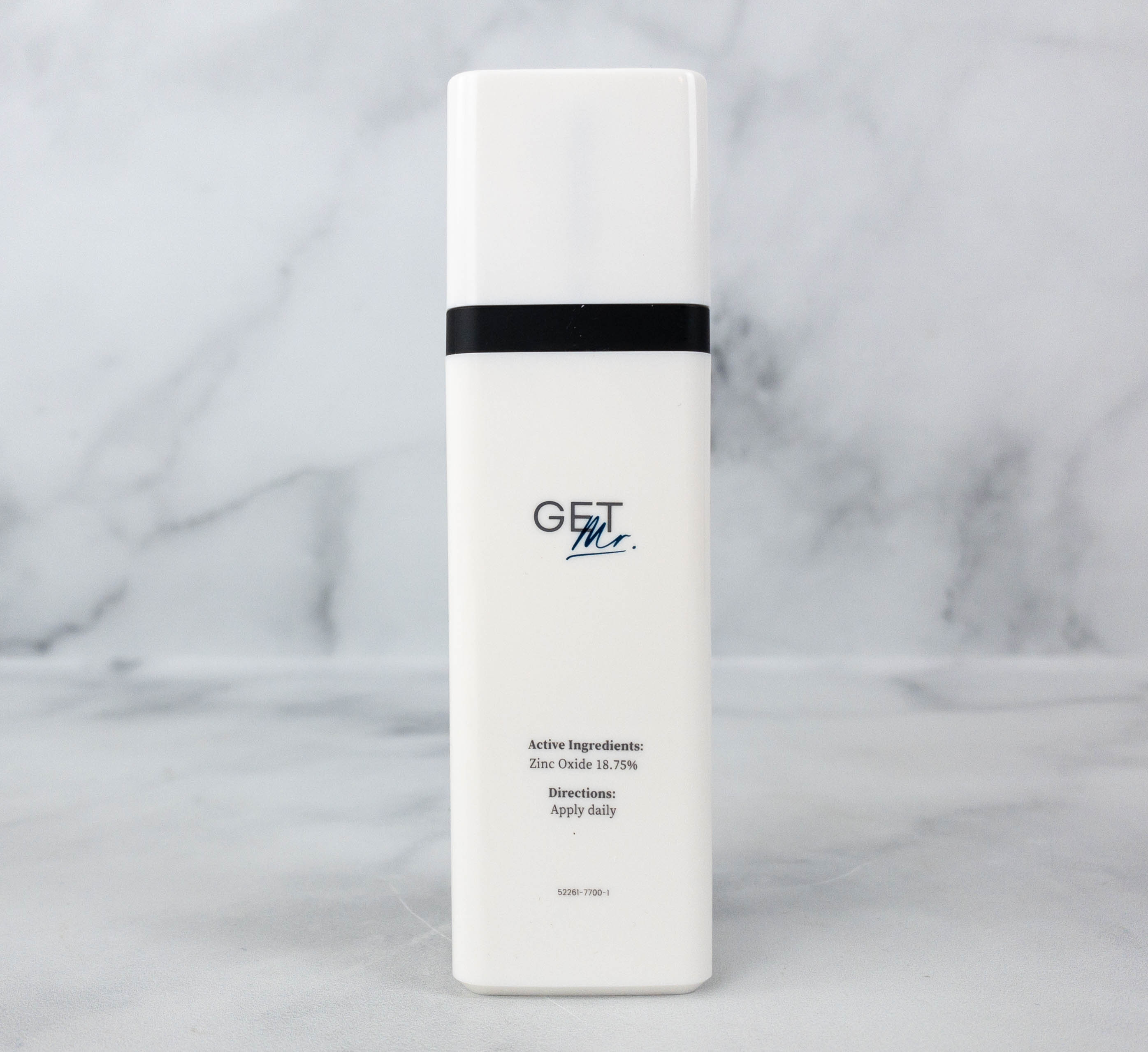 It's pretty quick but not as fast-absorbing as other sun protection products, but it's normal since they don't use chemical SPF, parabens, and other ingredients that are damaging to the skin or to the earth. If you feel a bit of tightness, that's because of an ingredient called Saponaria stem cell extract. I will take this trade-off. In addition to sunscreen usage, I stick with mineral sunscreens.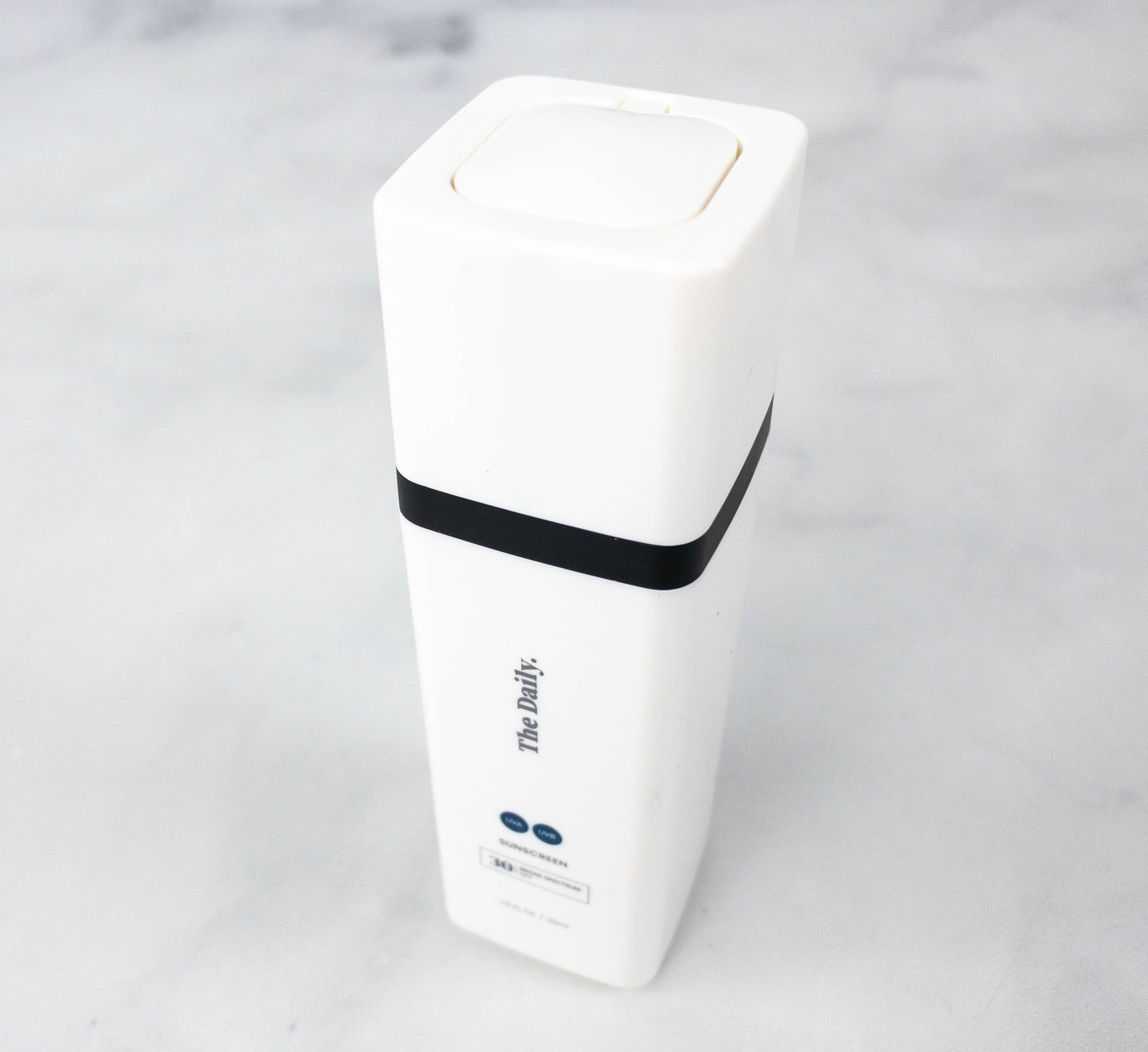 What's great about this formula is that it's non-oily and never shiny. There's no white cast either.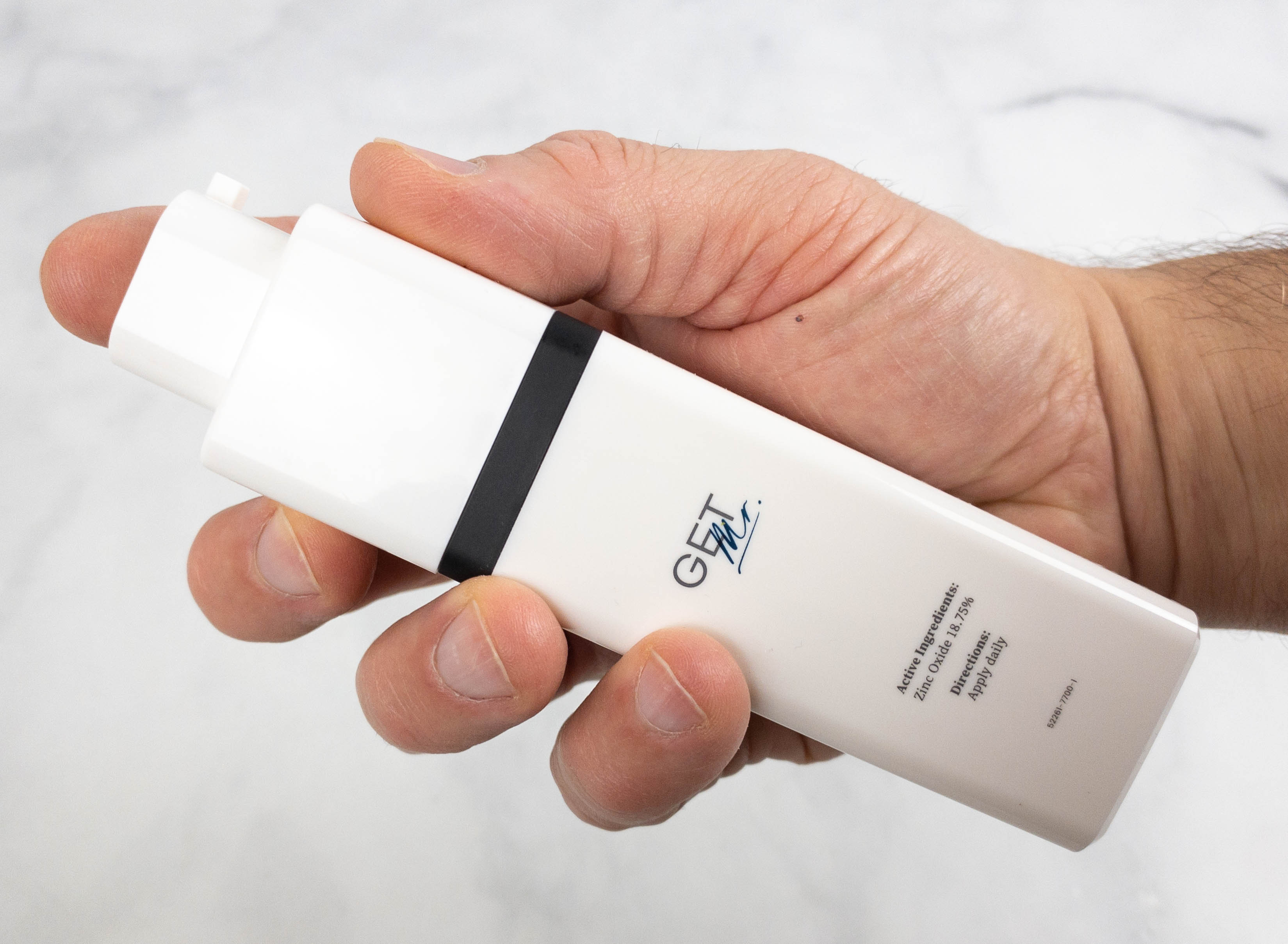 It's time to give it a try! I really like its unique twisting rectangular bottle. It's easy to use since you just have twist it and the pump dispenser will pop up. After using it, just twist it again and the dispenser will be back inside the bottle. I did find that for the first couple pumps I needed to shake up the product. If you get any watery product you can dispose and shake up your bottle until the consistency is right.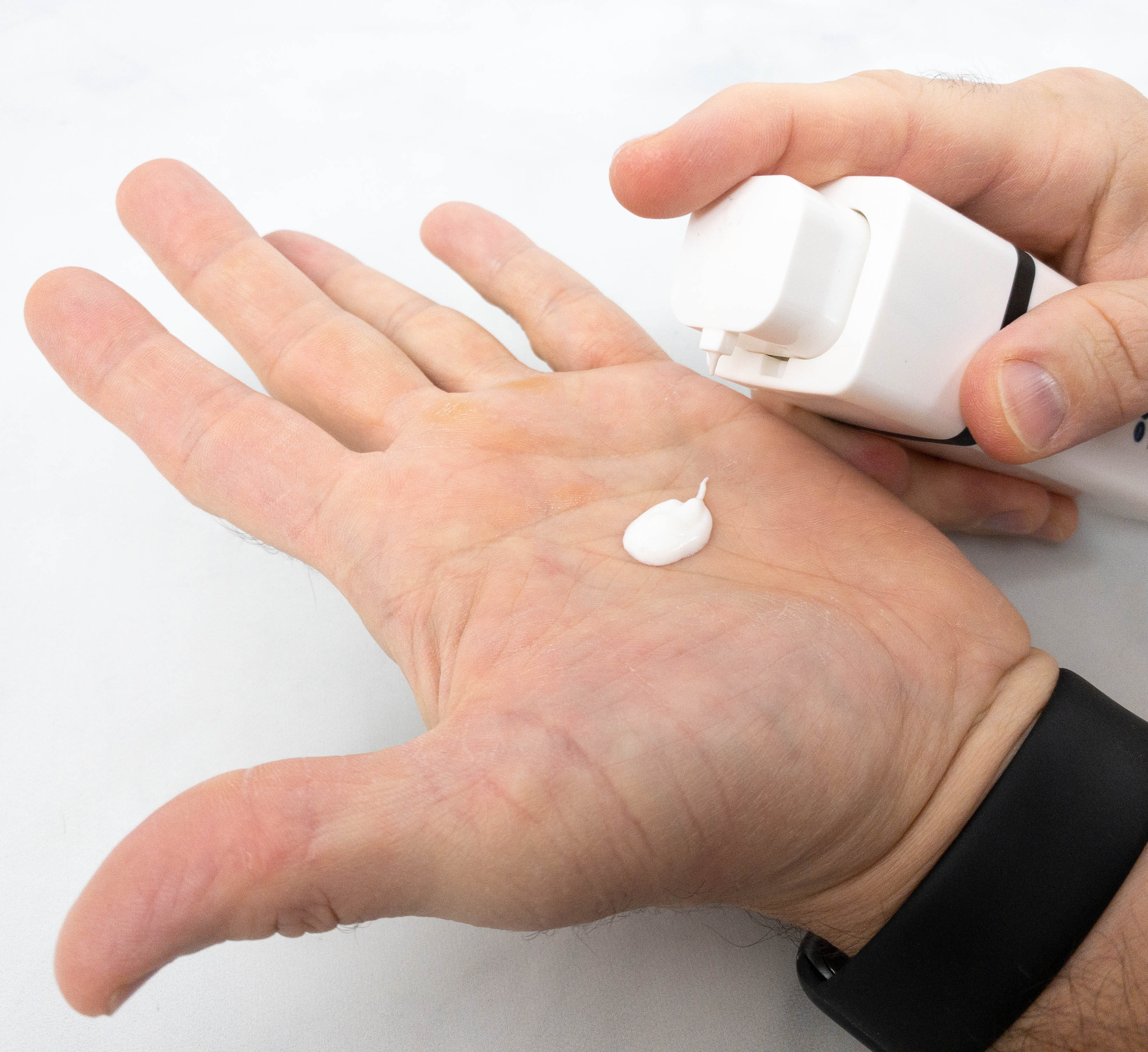 Two pumps for my face!
I'm loving this innovative sunscreen from GetMr.! It's created specifically for men's skin concerns, using natural ingredients and none of the harmful stuff. This is exactly what I need for my daily sun protection. Aside from protecting the skin from the damage caused by sun exposure, it also moisturizes skin and soothes it after shaving. It saves me time, since I don't have to layer different products on my face before going out. I'm really impressed by this face lotion. If you're looking for a great sunscreen for men, this is one promising contender. The best thing is that you can get it on a subscription, so you can ensure that you won't run out of sunscreen even without going to a physical store.
What do you think of the GetMr. box?