Finders Seekers is a monthly puzzle subscription box for anyone who loves puzzles, escape rooms, Sherlock Holmes, mysteries, or anything requiring a little brainpower. Finders Seekers features a new destination each month, so in addition to the puzzle/escape room experience, you get a mini travel experience, too, exploring a new city and its culture every month.
Finders Seekers' escape room subscription box made the list in our 2021 readers' choice picks of best pop culture subscription boxes!
DEAL: Save $5 on your first box! Use this link and coupon code BRAINQUEST.
FYI – there are SPOILERS in this post!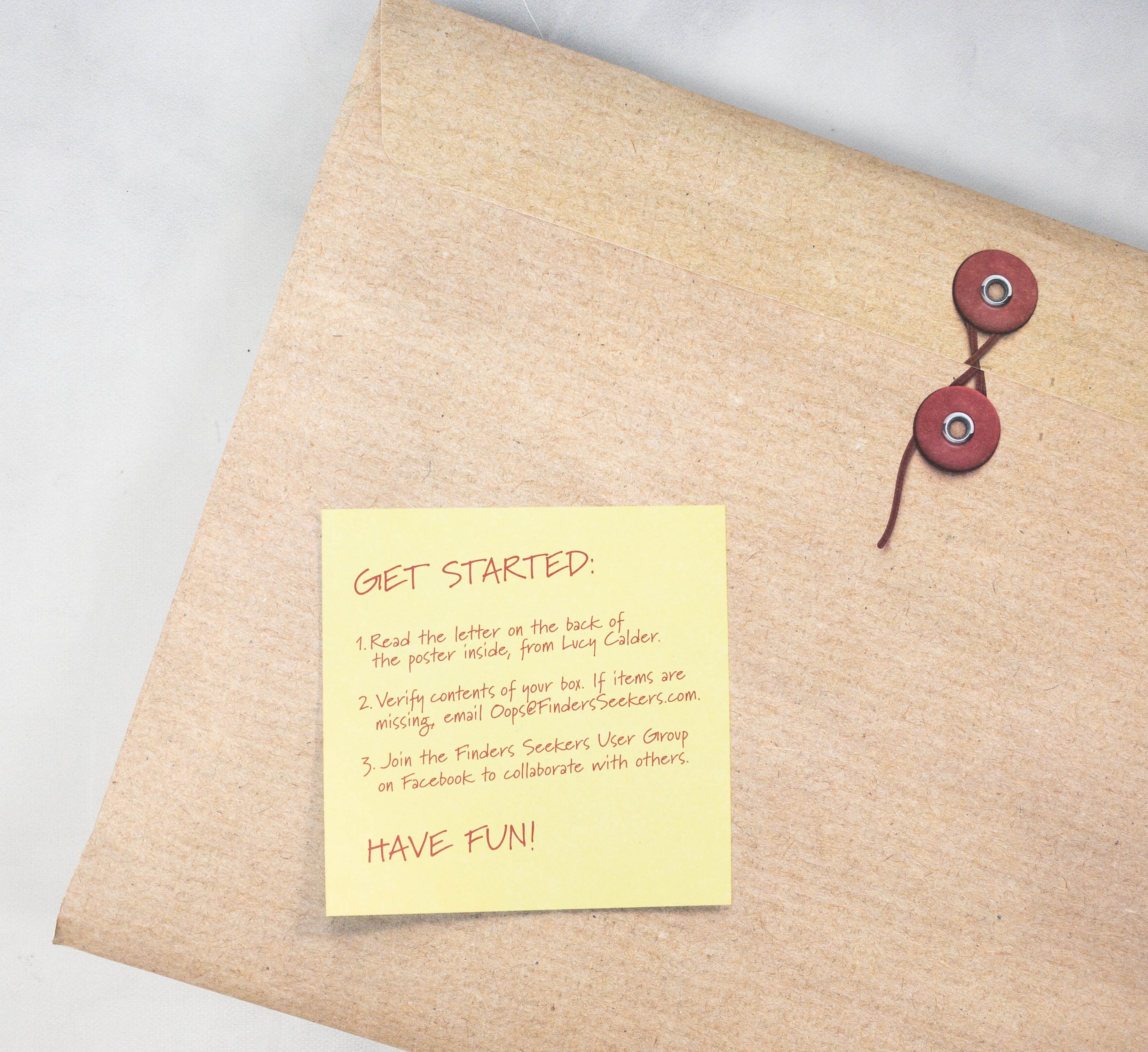 Everything is packed in a string-tie envelope.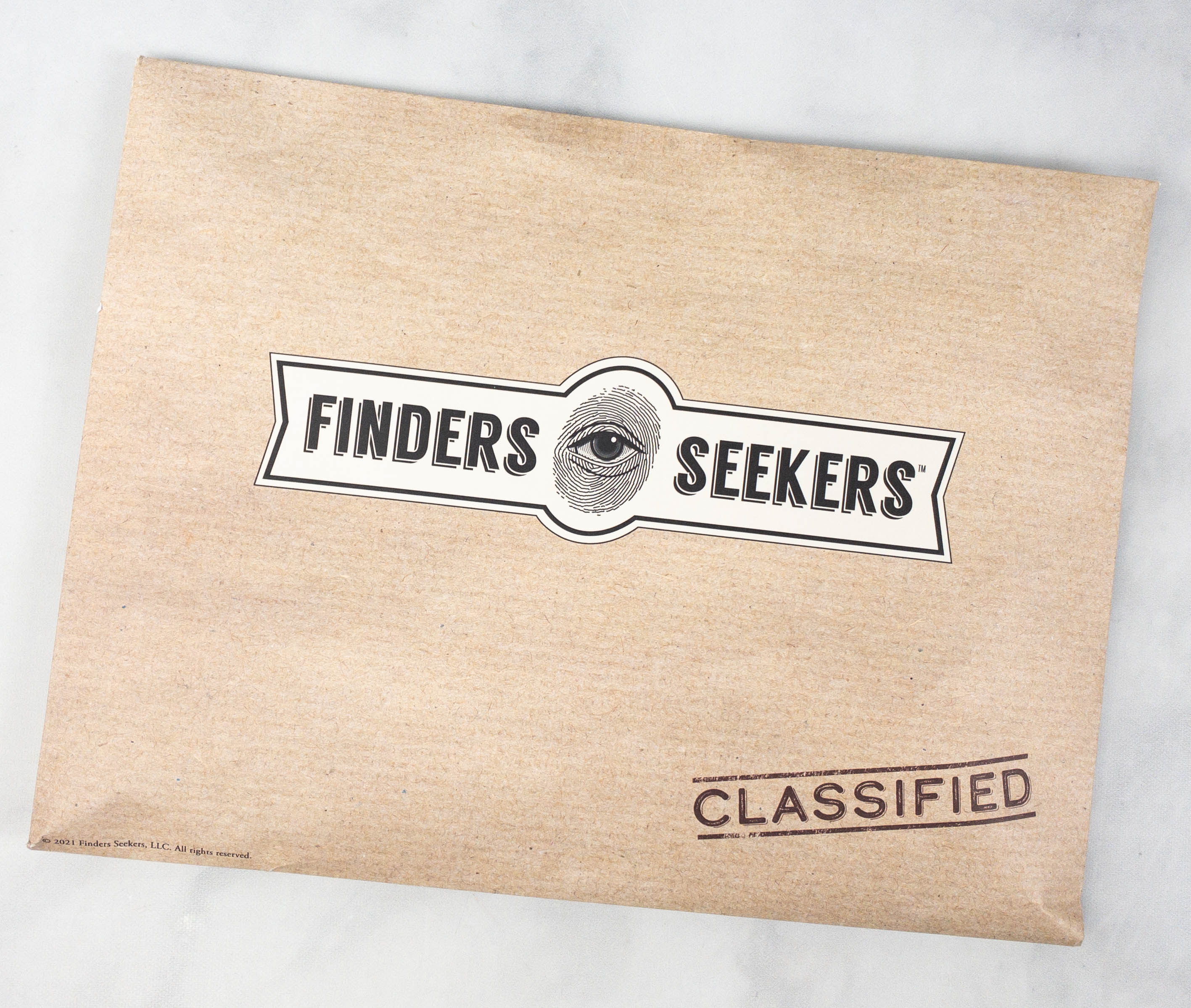 As a subscriber (limited numbers can join each month), you are invited to join the Society of Seekers, a group of like-minded puzzle friends who use their heads and a little bit of internet-search know-how to explore a city and solve a mystery each month. This month's destination is MEXICO CITY!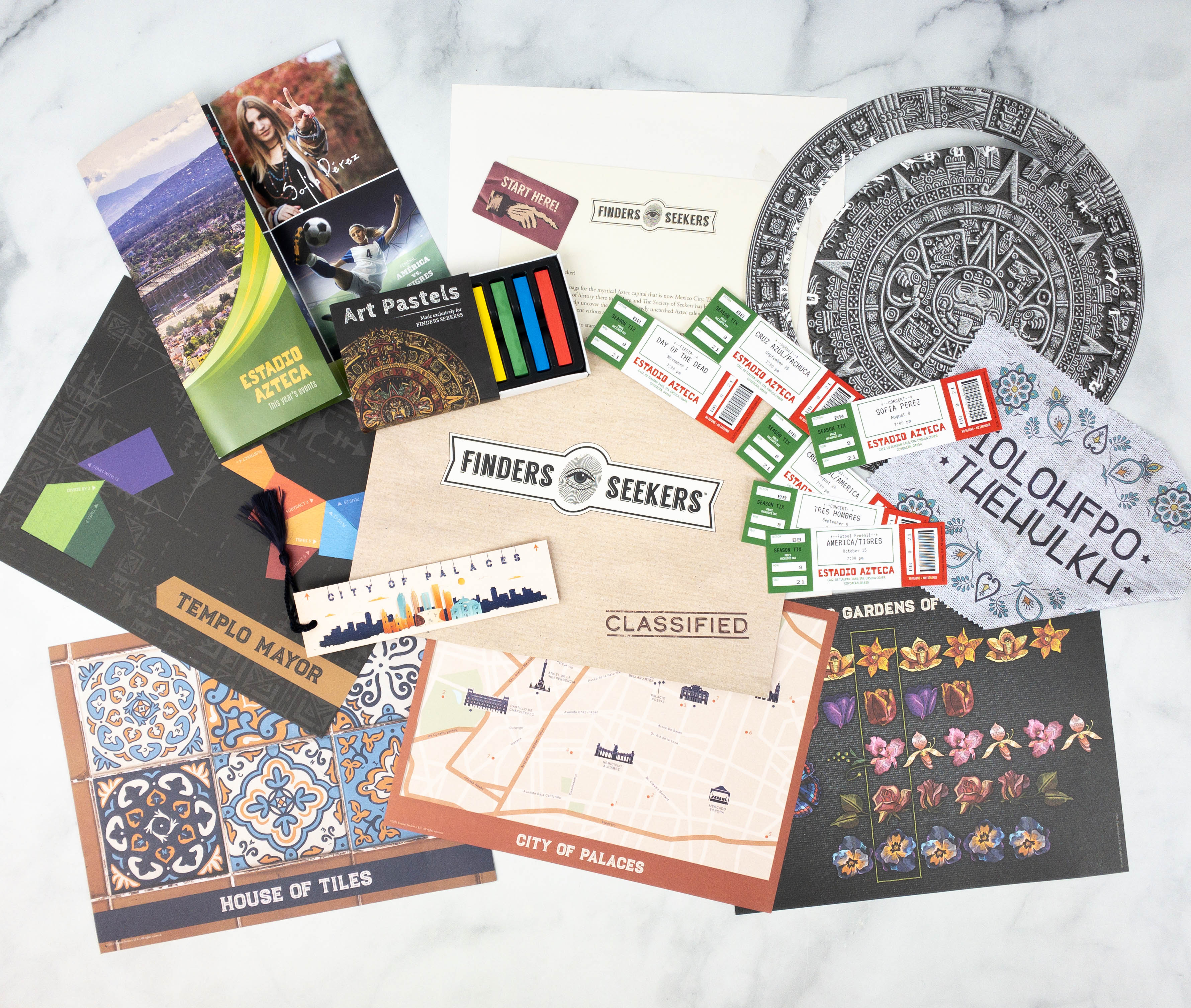 Everything in the box!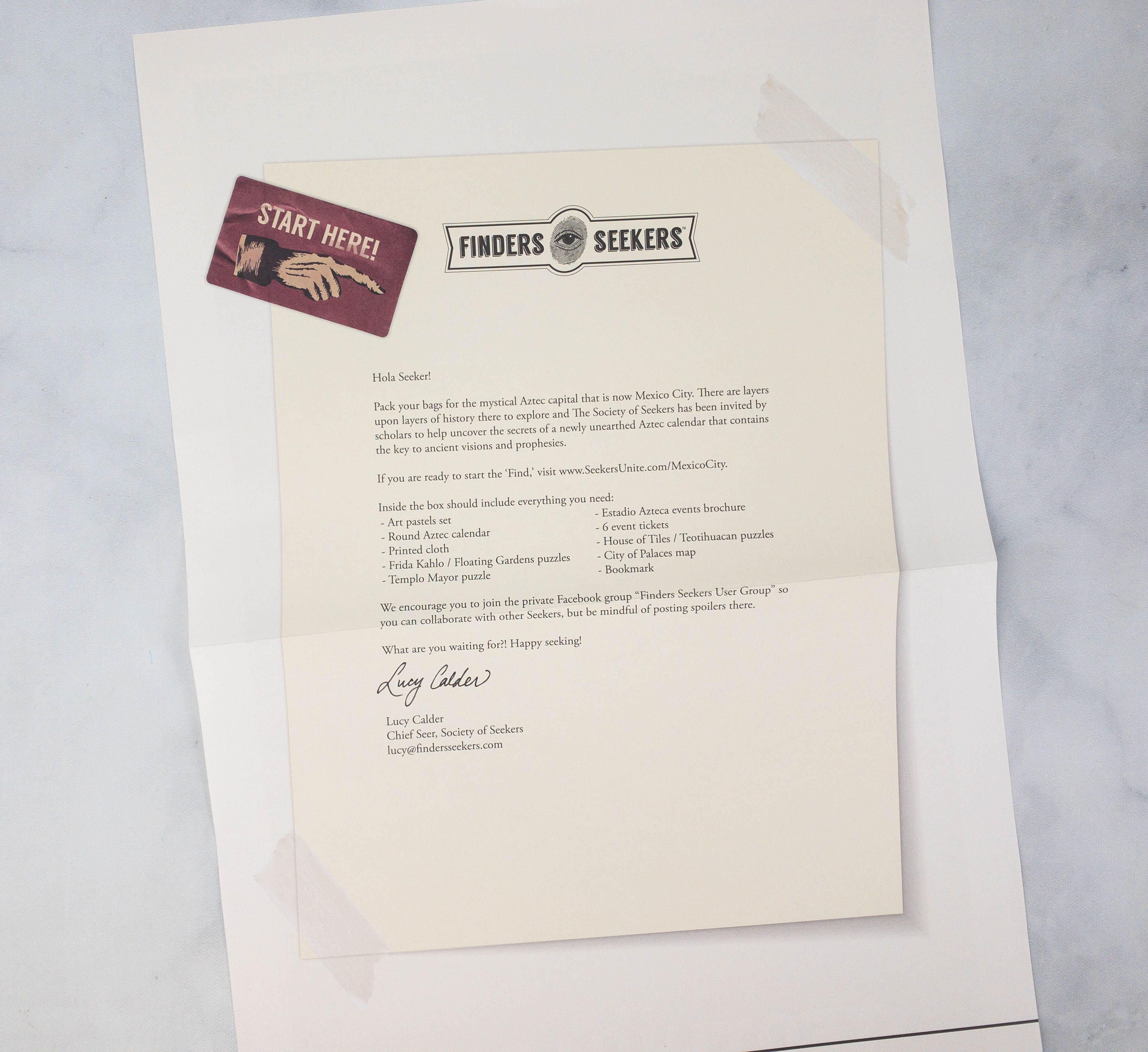 Included in the envelope is a welcome letter and checklist of every item that should be inside the package, plus all the clues needed to solve the mystery. This month, we need to help uncover the secrets of a newly unearthed Aztec calendar that contains the key to ancient visions and prophecies.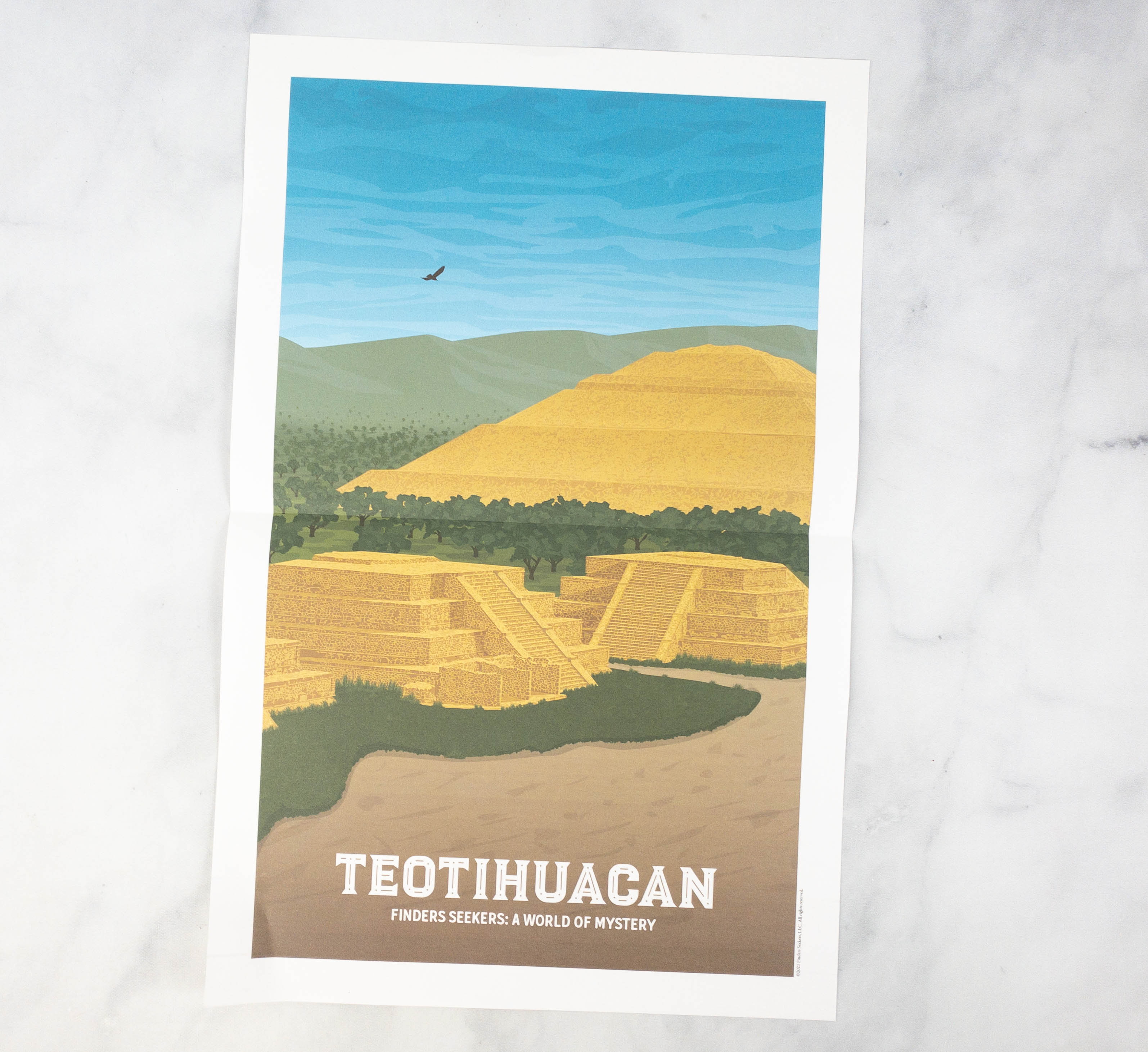 To accompany us in this month's adventure, a map of Teotihuacan was provided in the box.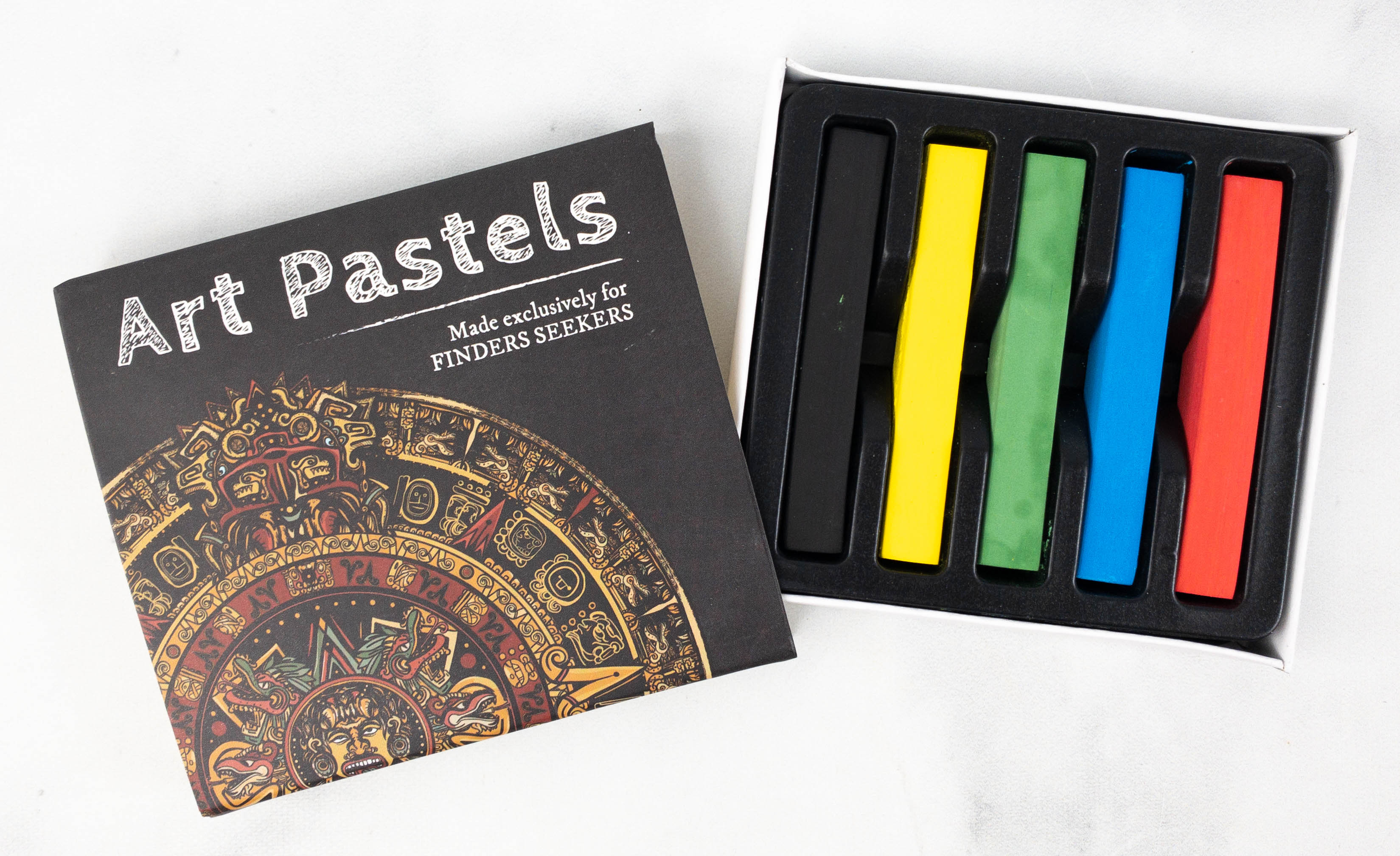 Art Pastels Set. This set of art pastels are needed to put colors on one of the clue sheets, so they are also essential for solving this month's mysteries. It's made exclusively for Finders Seekers and includes black, yellow, green, blue, and red.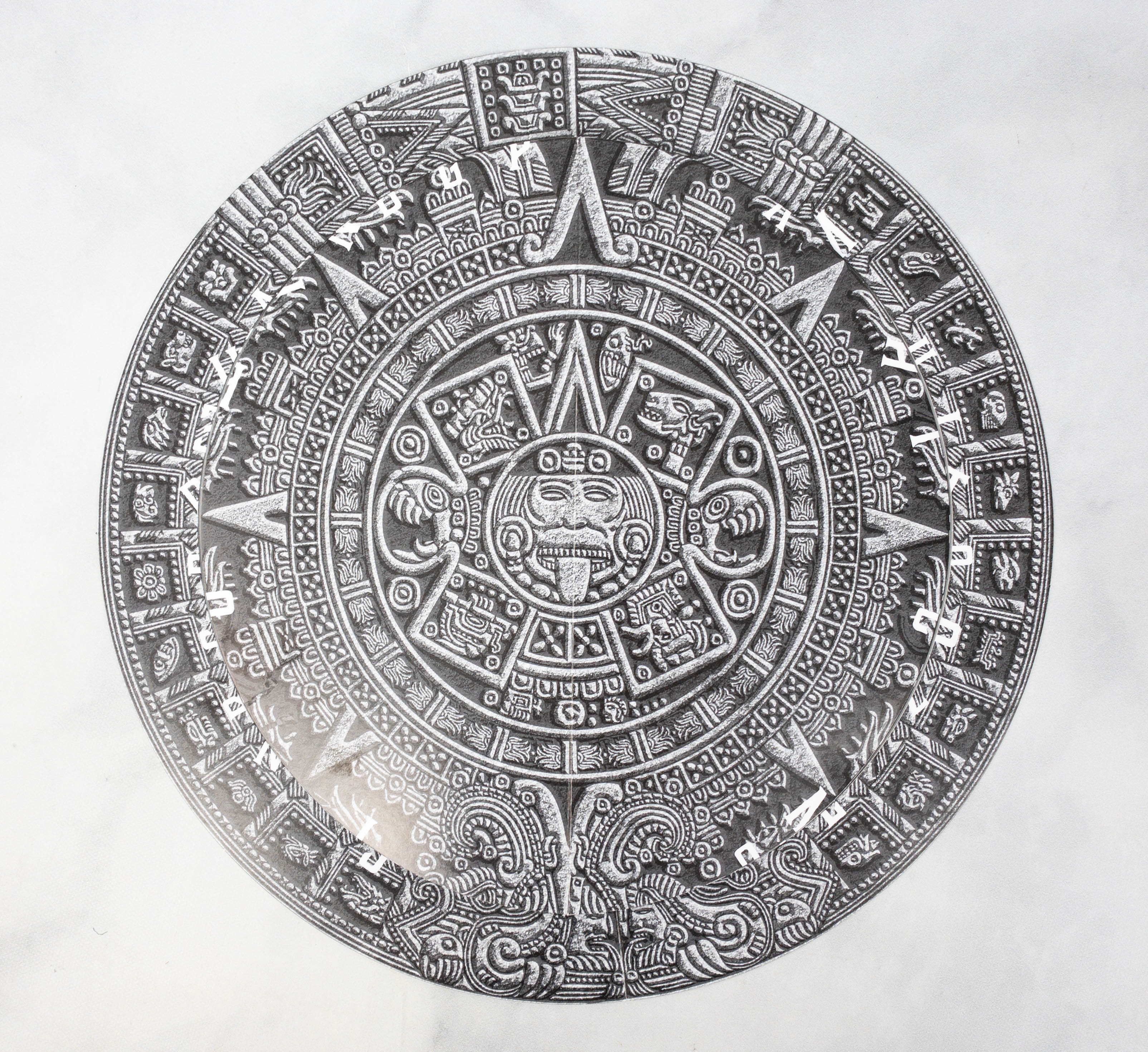 Round Aztec Calendar. It's a mini replica of an Aztec calendar. The design may give your eyes a hard time, but the reward gained from this material plays a vital role in this month's mystery!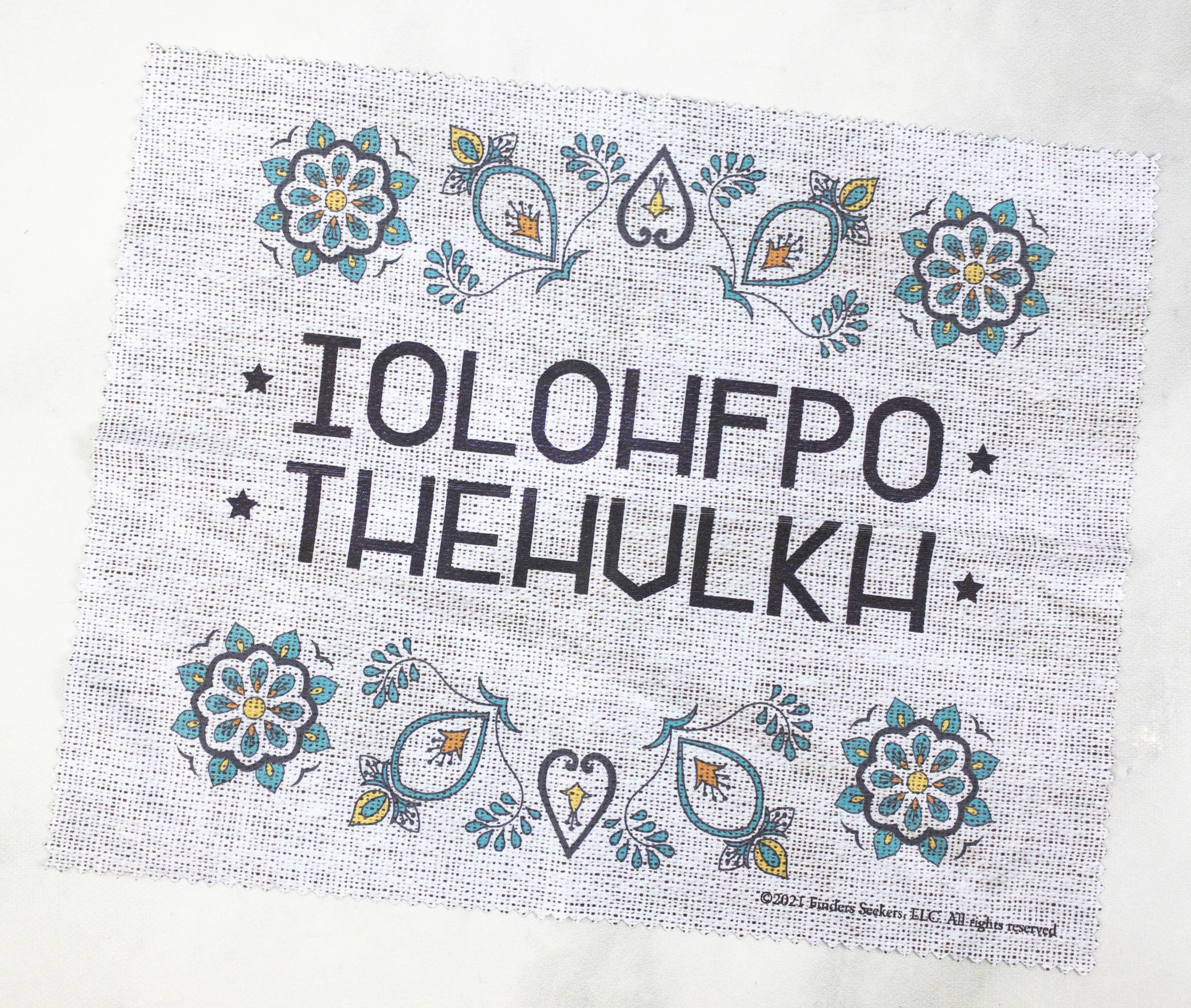 Printed Cloth. It may look like an ordinary piece of cloth but some folding and maneuvers are needed to obtain the hidden message.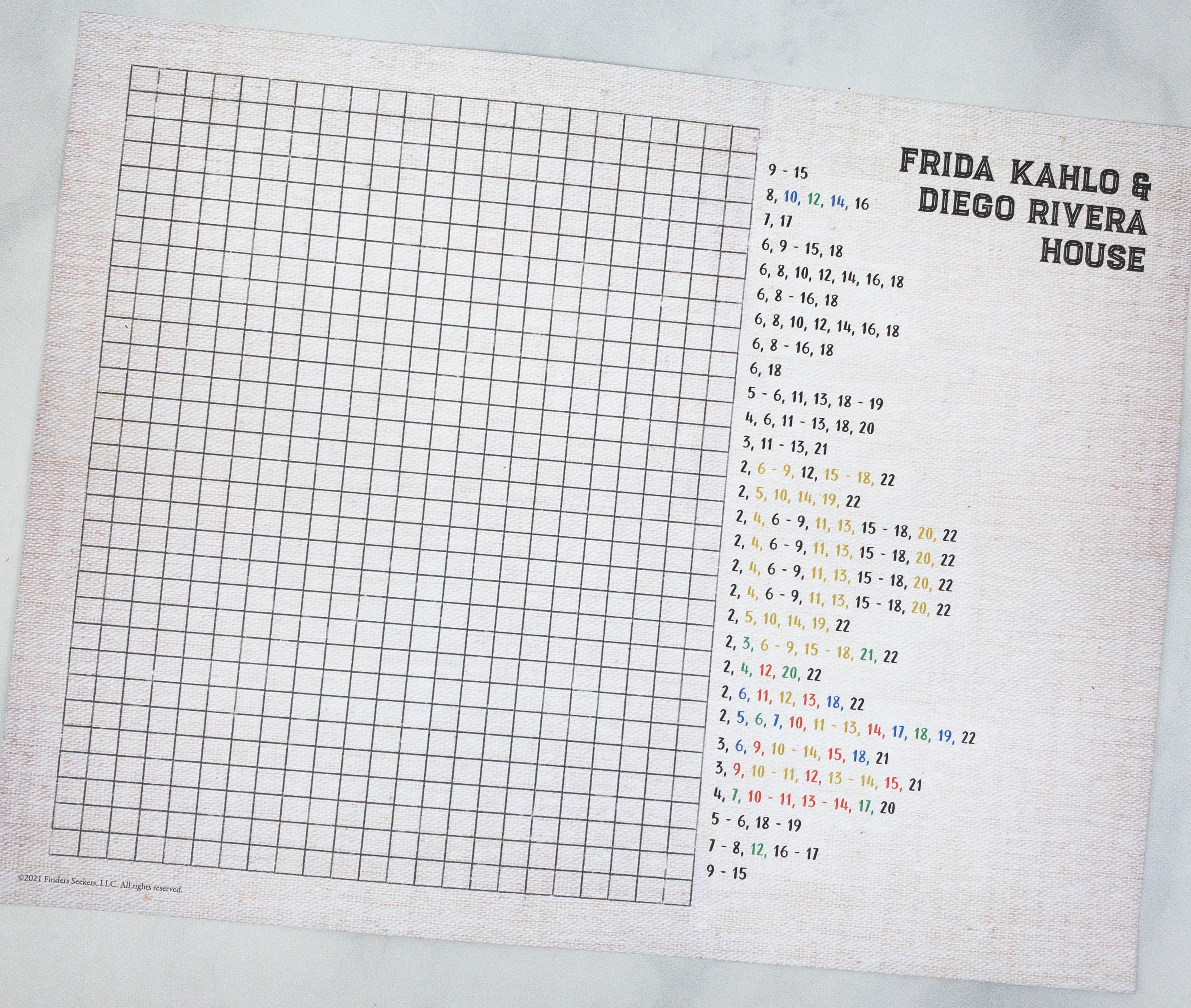 Frida Kahlo. I used the pastels with this sheet. I just followed the pattern and colors indicated by the numbers beside the grid.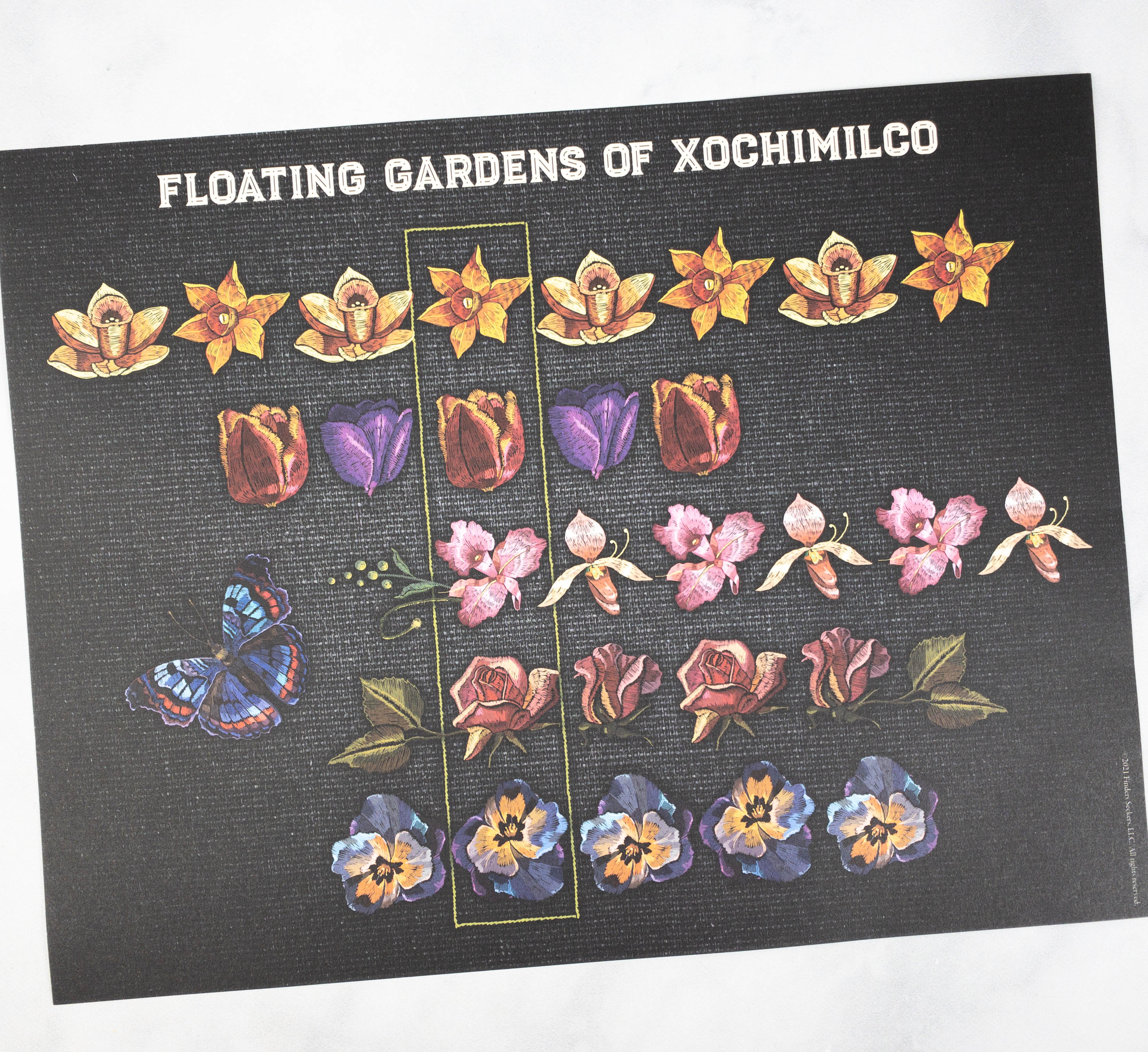 Floating Gardens Puzzle. These flowers possess one of the clues needed to uncover the secrets of the newly found Aztec calendar!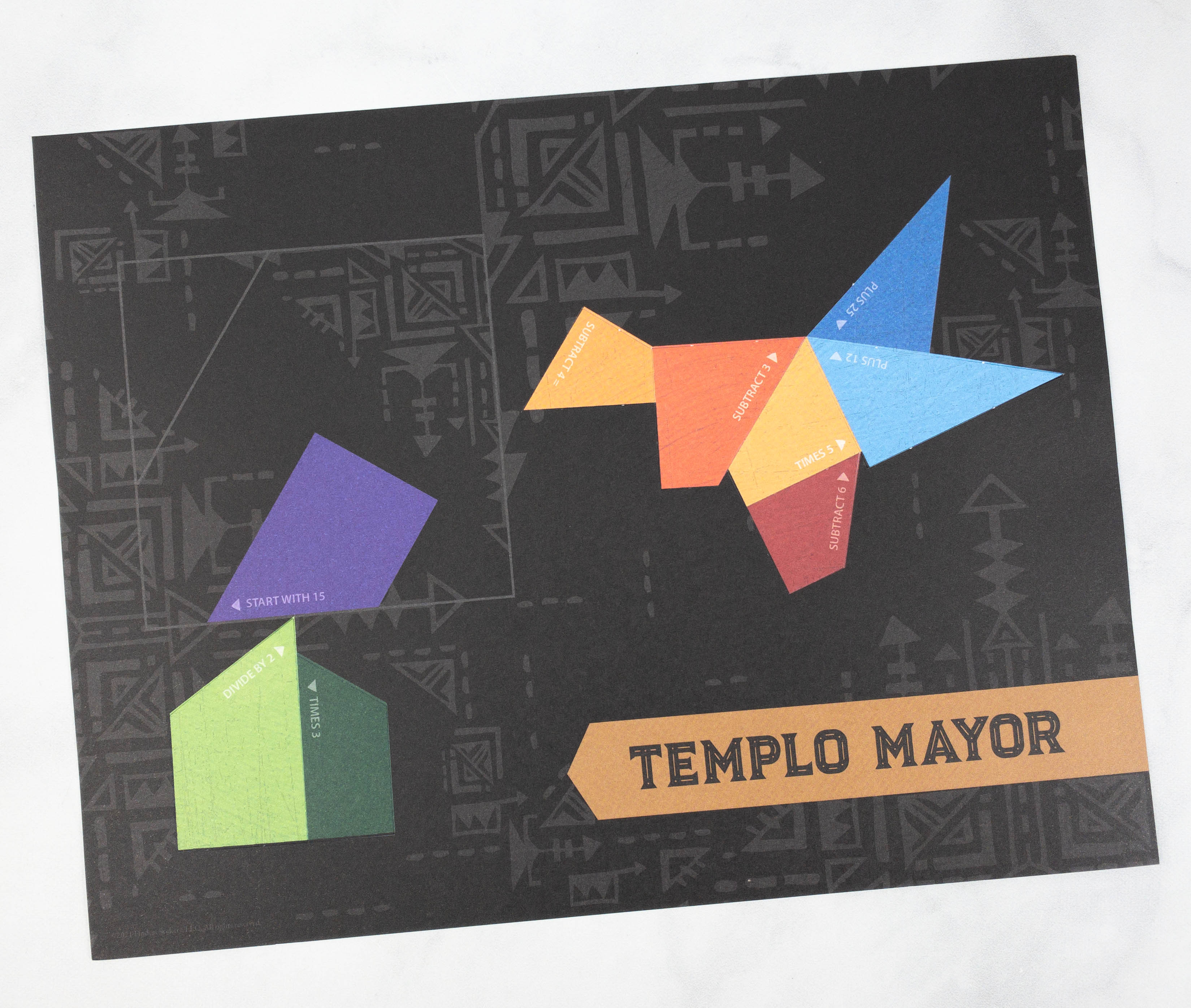 Templo Mayor Puzzle. The shapes on this sheet need to be cut and arranged to reveal the answer.
Estadio Azteca Events Brochure. Here's a brochure that features Estadio Azteca's events for this year.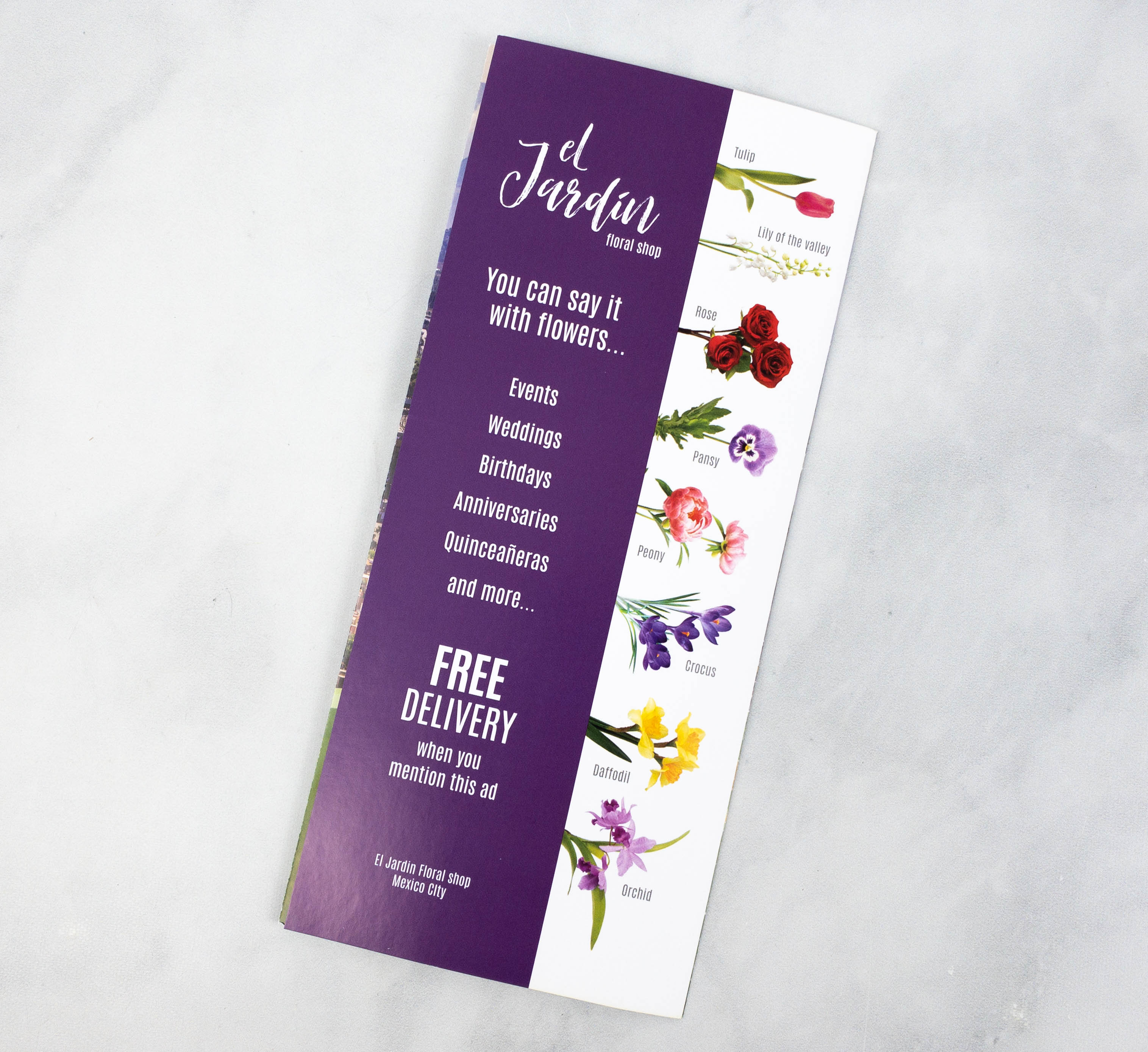 The brochure featured some flowers that are available at El Jarden Flower Shop.
It also included posters of each scheduled event.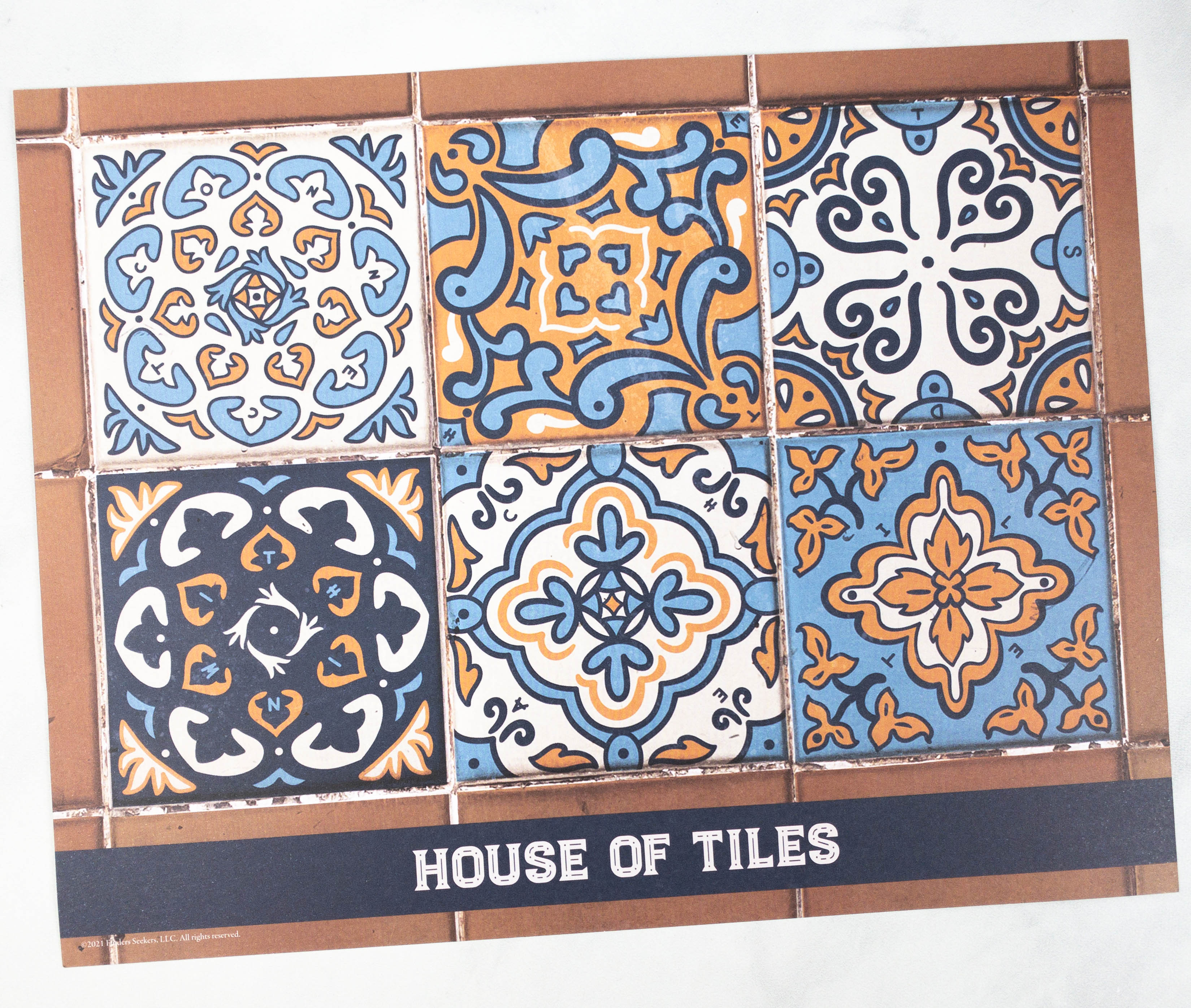 House Of Tiles. Connecting the dots from each tile provided the letters for the puzzle's hidden message.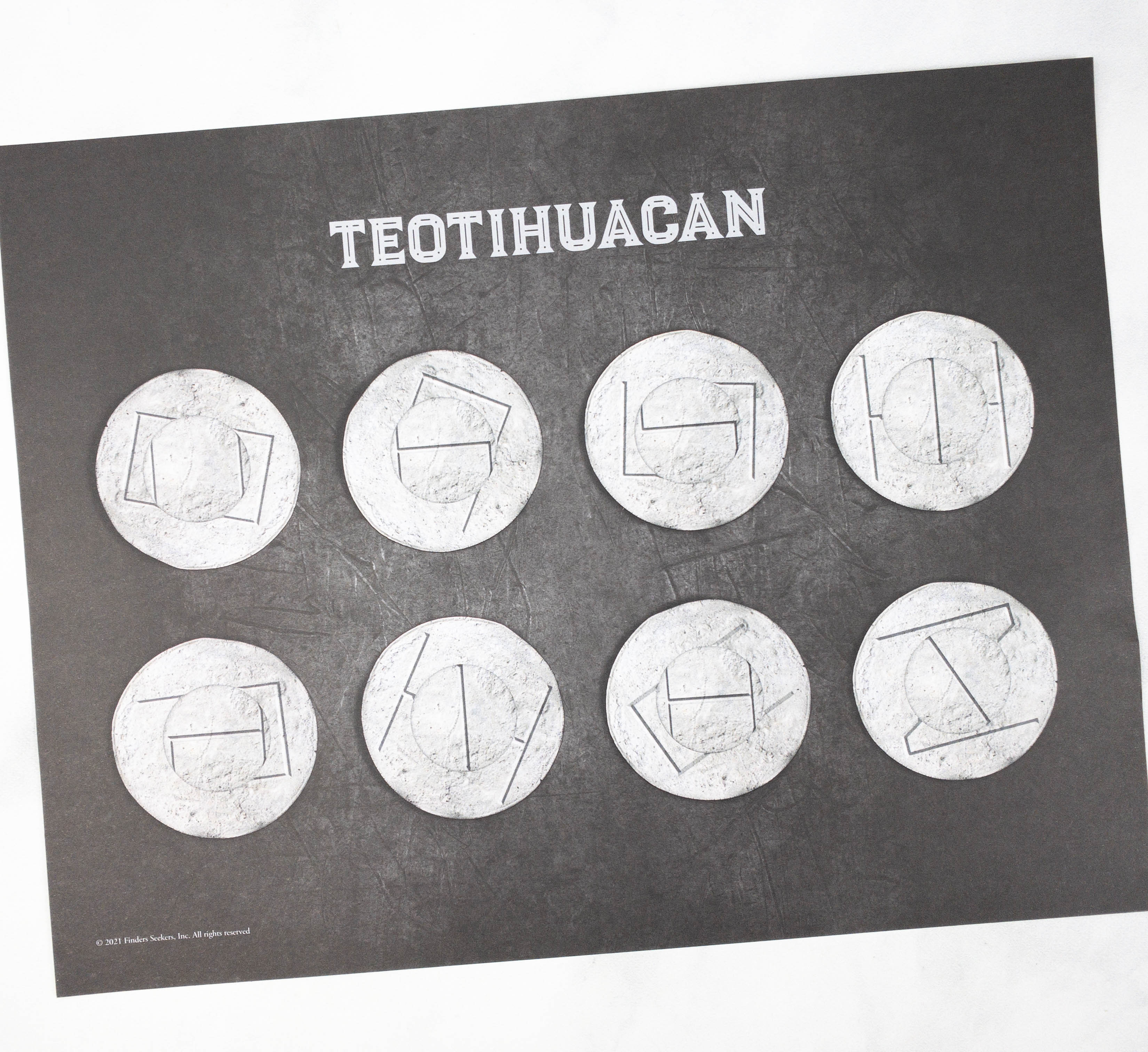 Teotihuacan Puzzles. This may look tricky but a thorough inspection and a few trial and errors gave me another mystery clue!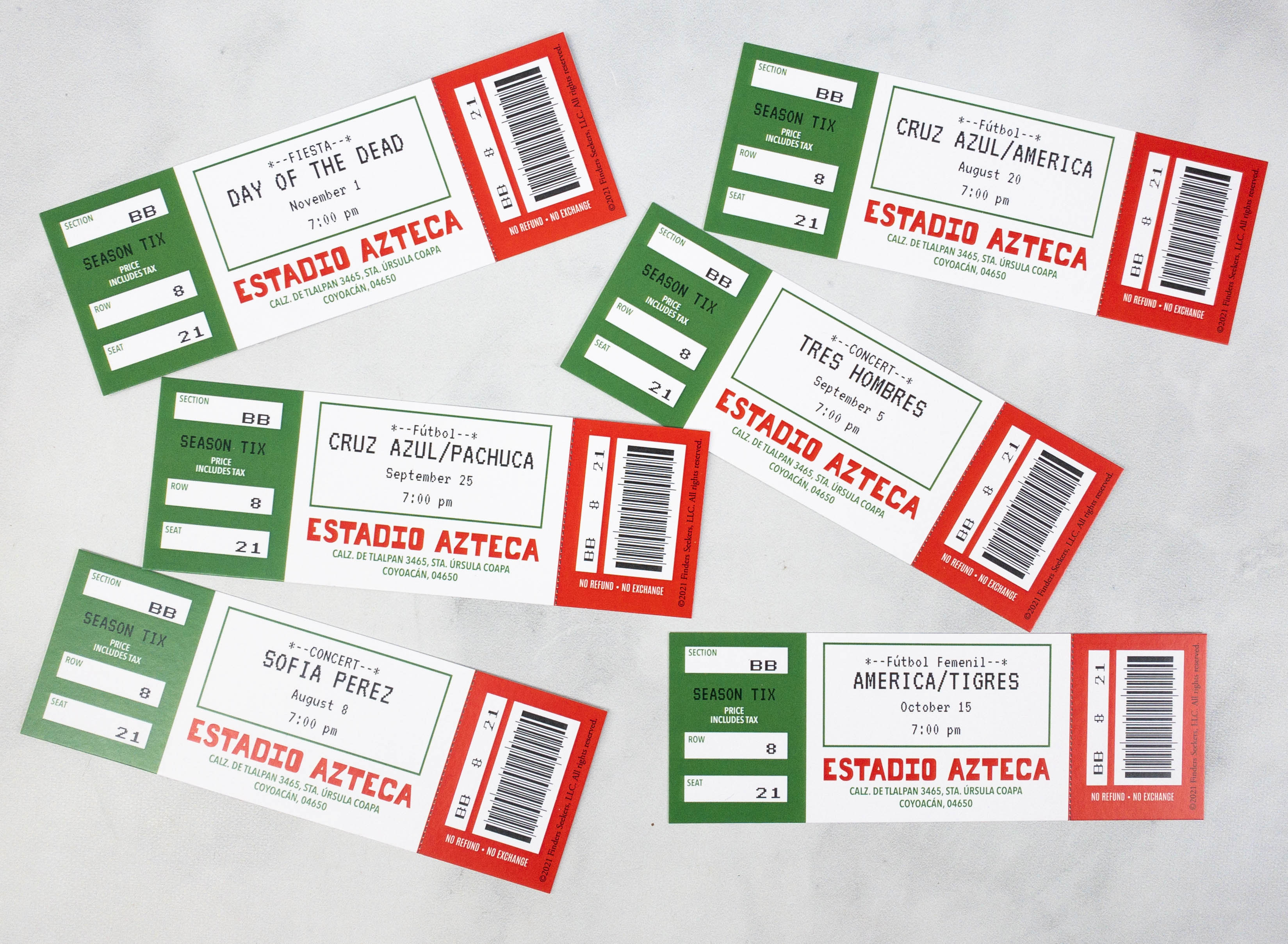 6 Events Tickets. These look like event tickets are also essential in earning keys to the Aztec Calendar!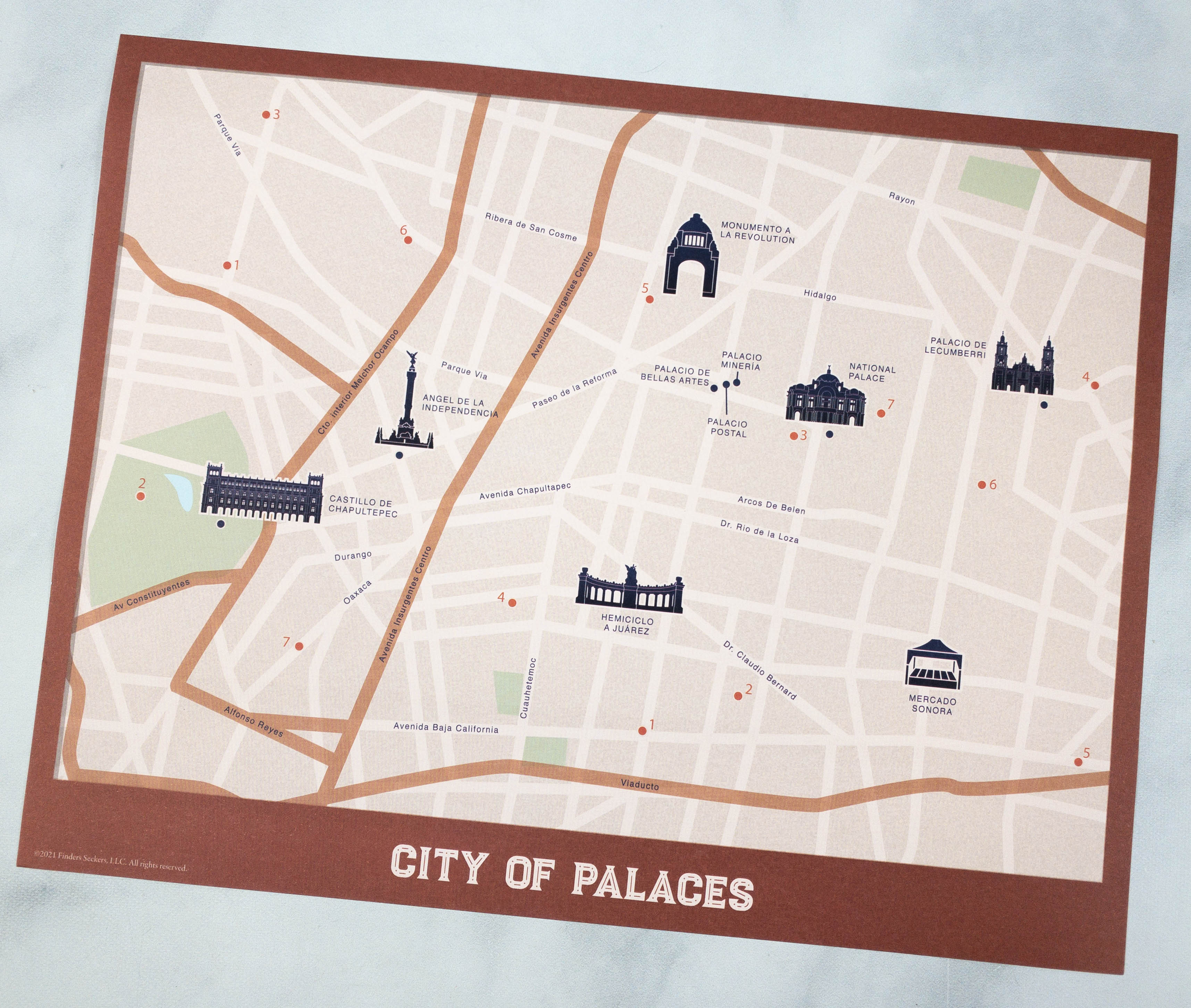 City Of Palaces Map. It's like a treasure map that needs to be decoded to successfully complete this month's mission.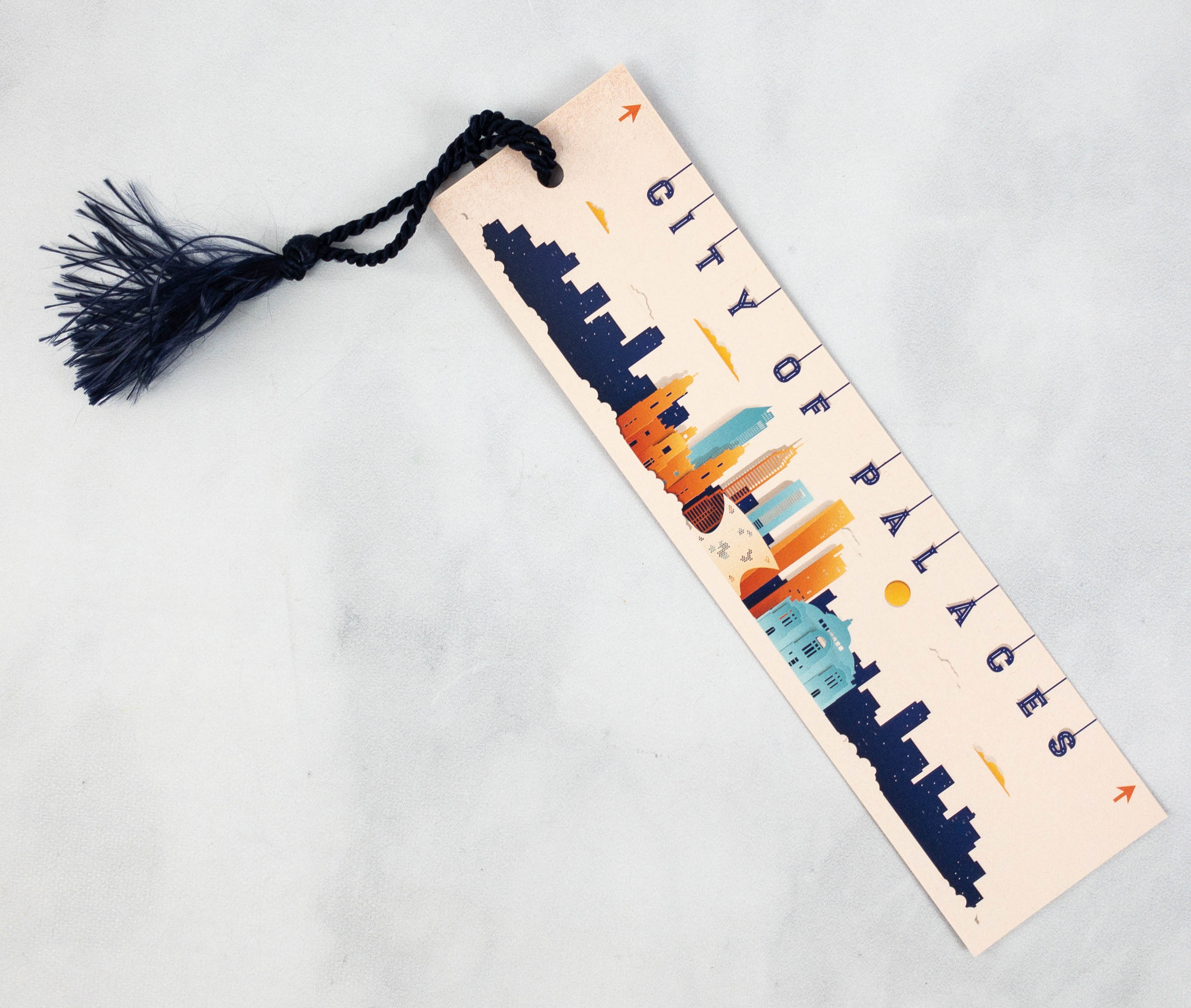 Bookmark. A bookmark with a City of Palaces design was also helpful in solving this month's puzzles.
Finders Seekers never fails to send exciting and mind boggling puzzles every month. This month, the mystery is set in Mexico and I helped uncover the secrets of a newly unearthed Aztec Calendar. It wasn't an easy task but with the help of all the materials and clues, I was able to discover the ancient visions and prophecies that it possesses. The box also took me to a lot of beautiful locations that featured the country's people, history, culture, art, and more. It was definitely an amazing experience. If you like puzzles and adventures, this subscription might be exactly what you're looking for!
Did you solve the mystery? How long did it take you? Let us know in the comments below!