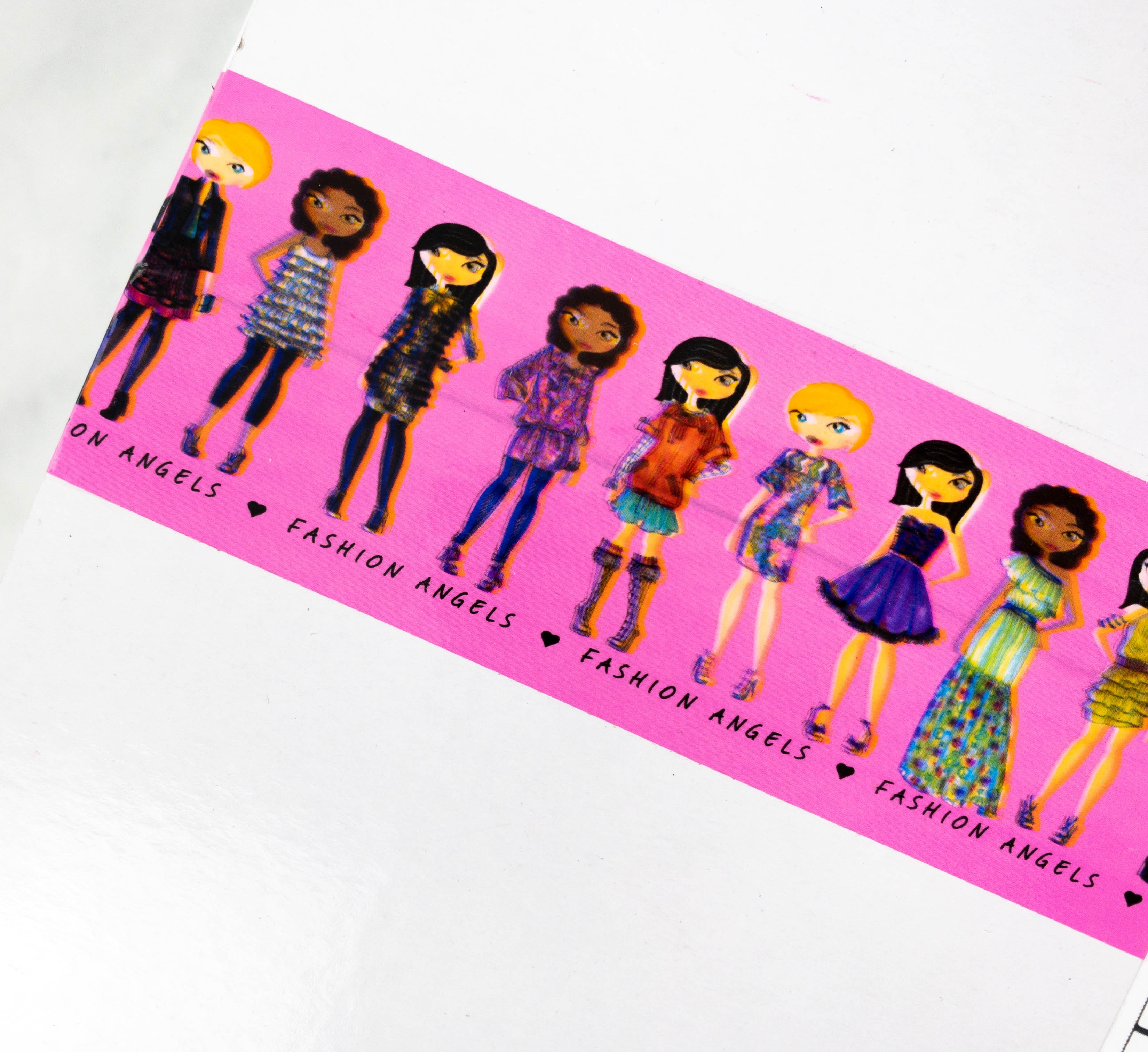 Fashion Angels is a monthly subscription box for tweens. Each box costs $30 month and contains 10-12 items with a retail value of over $70. It will include craft activities, bath and beauty products, and trendy fashion accessories for girls ages 6 to 12 years! It's the perfect gift for tweens who love fun, fashion, and crafting!
Fashion Angels is a reader pick for one of the best boxes for kids in 2021!
DEAL: Get 10% off your first subscription with coupon code HELLO10.
The box arrived in good condition, but all the fun is on the inside!
The interior of the box is super cute and colorful.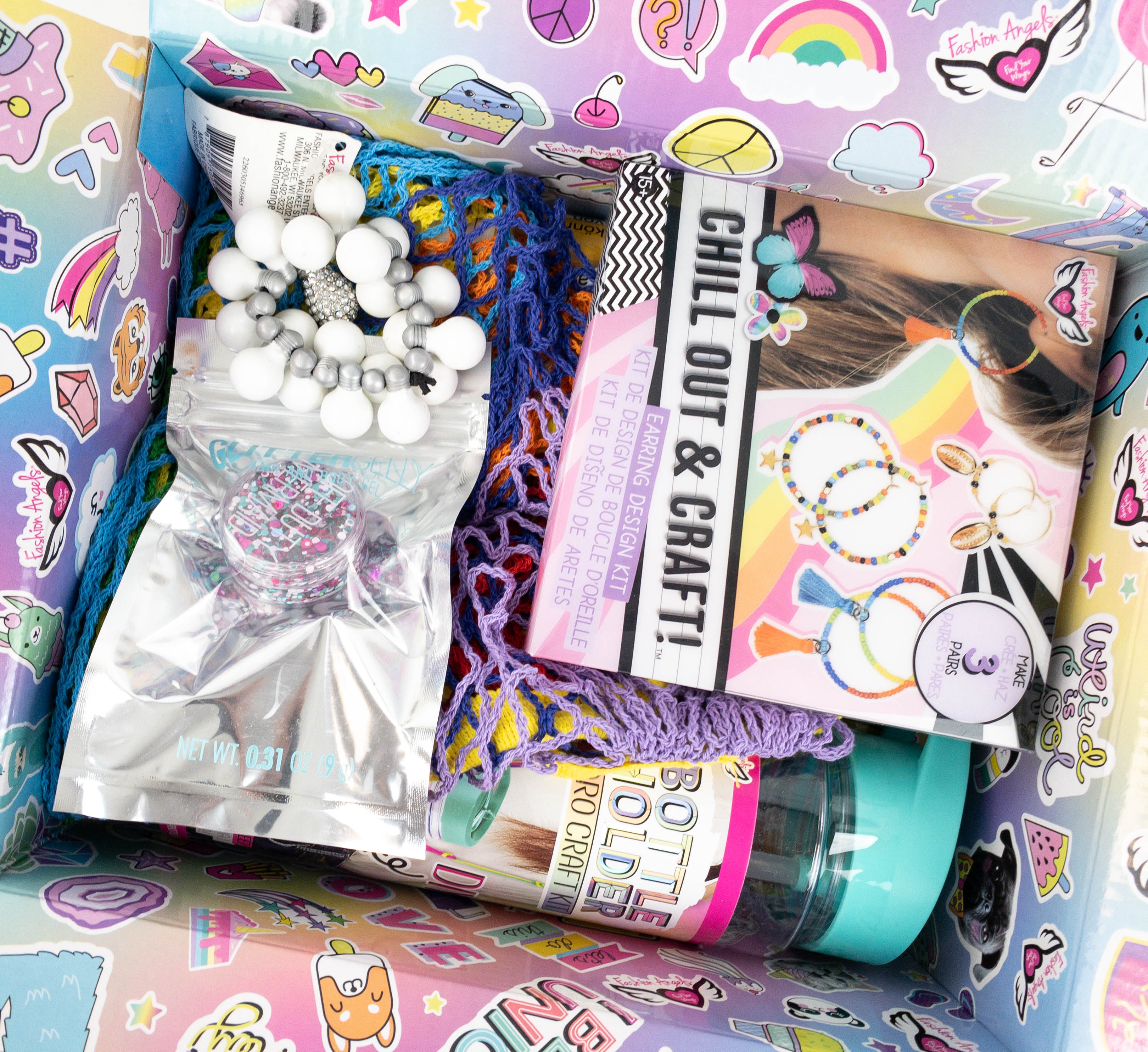 Most of the items came in their original packaging.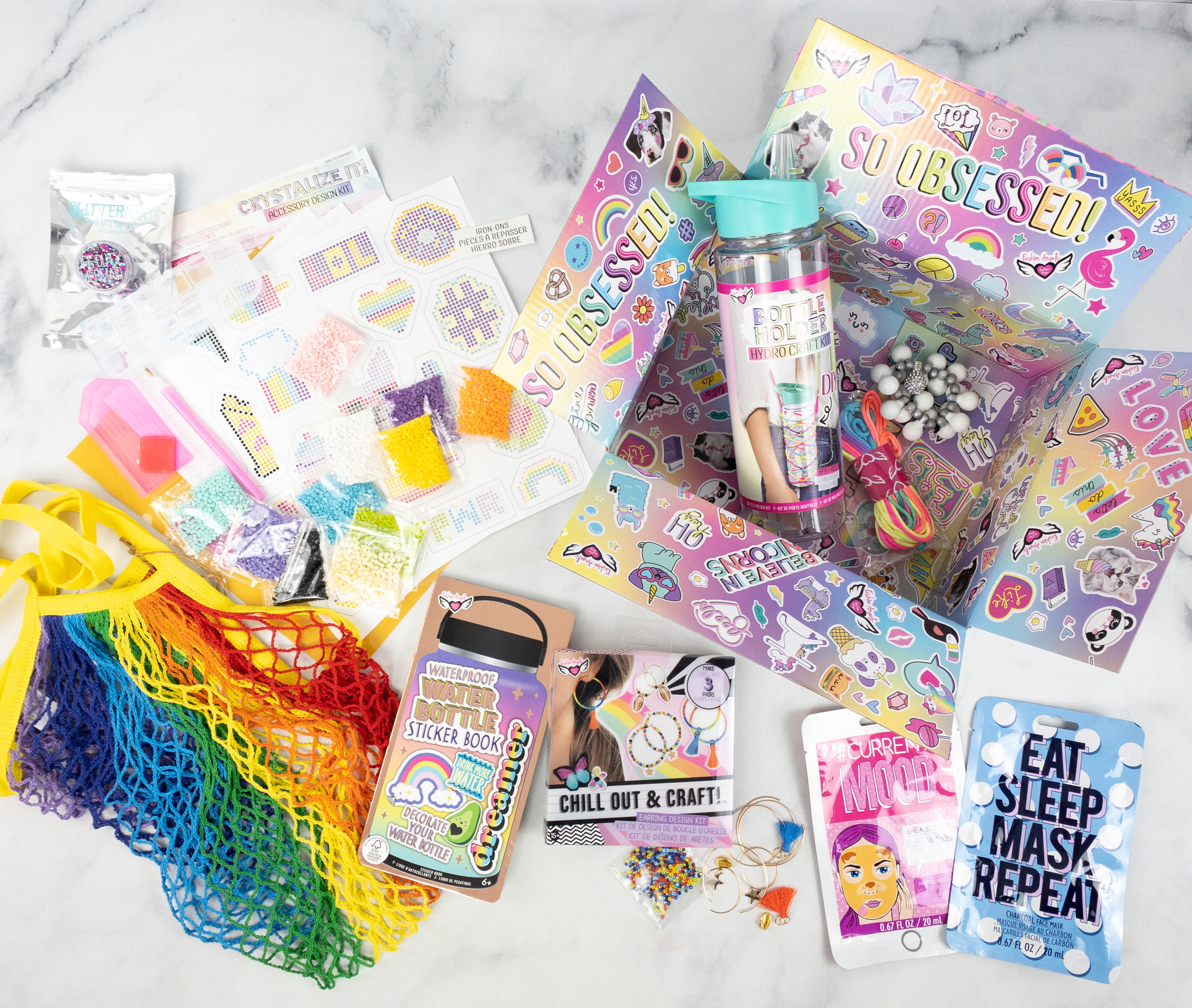 Everything in the box!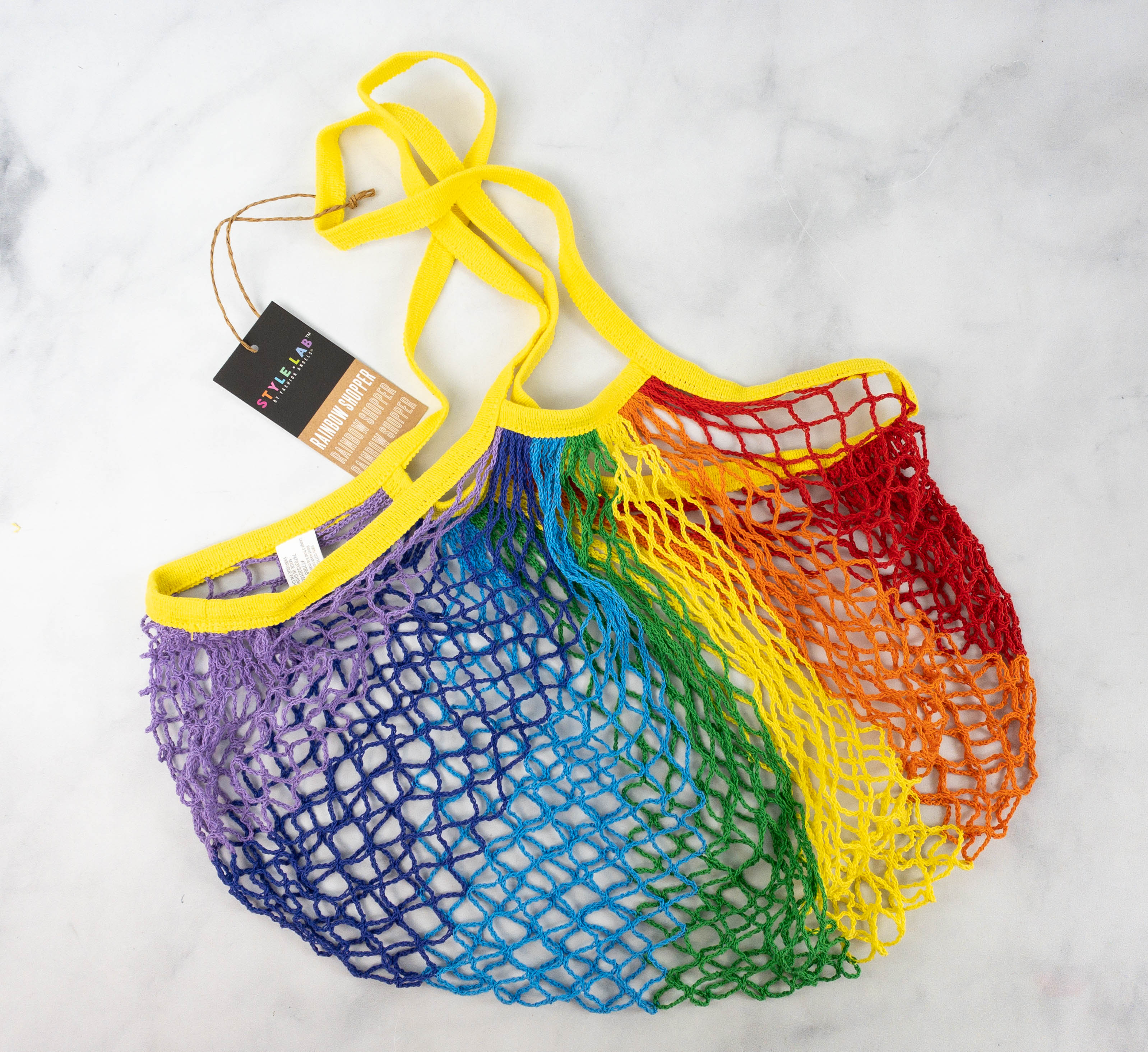 Rainbow Beach Tote. This cute tote is perfect for summer and for the beach! It has a mesh body, which allows you to easily see the bag's contents.
My daughter likes its bright rainbow colors! It's spacious so it can accommodate a bunch of things, including a book, some sunscreen, a pair of sunglasses, and more.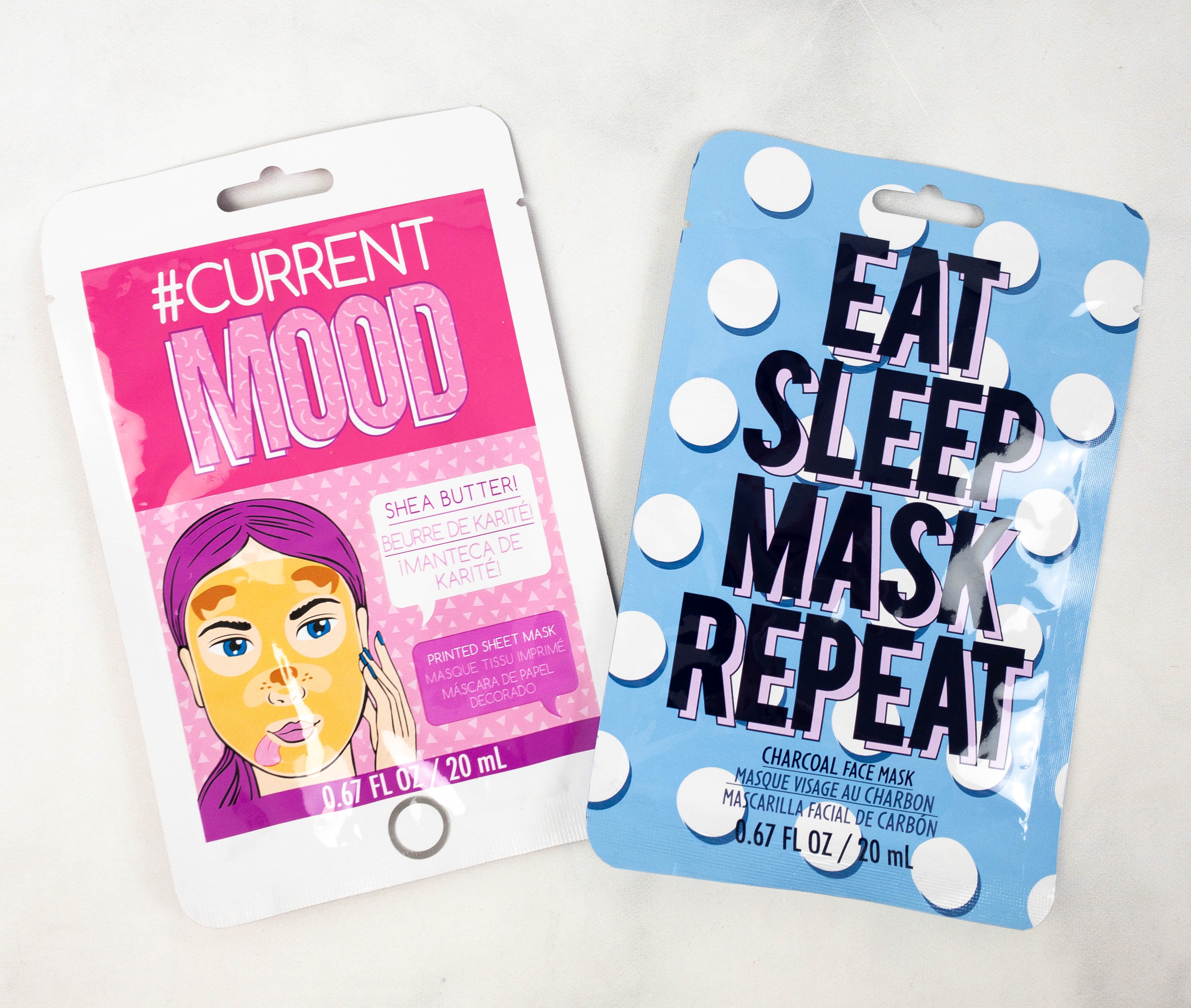 2 Facemasks. For a pampering session, they included two face masks in this box! One is a printed sheet mask made with shea butter, while the other is a charcoal face mask. Both are hydrating and they also give the skin an instant boost of moisture. They are also gentle enough for tweens' and teens' use.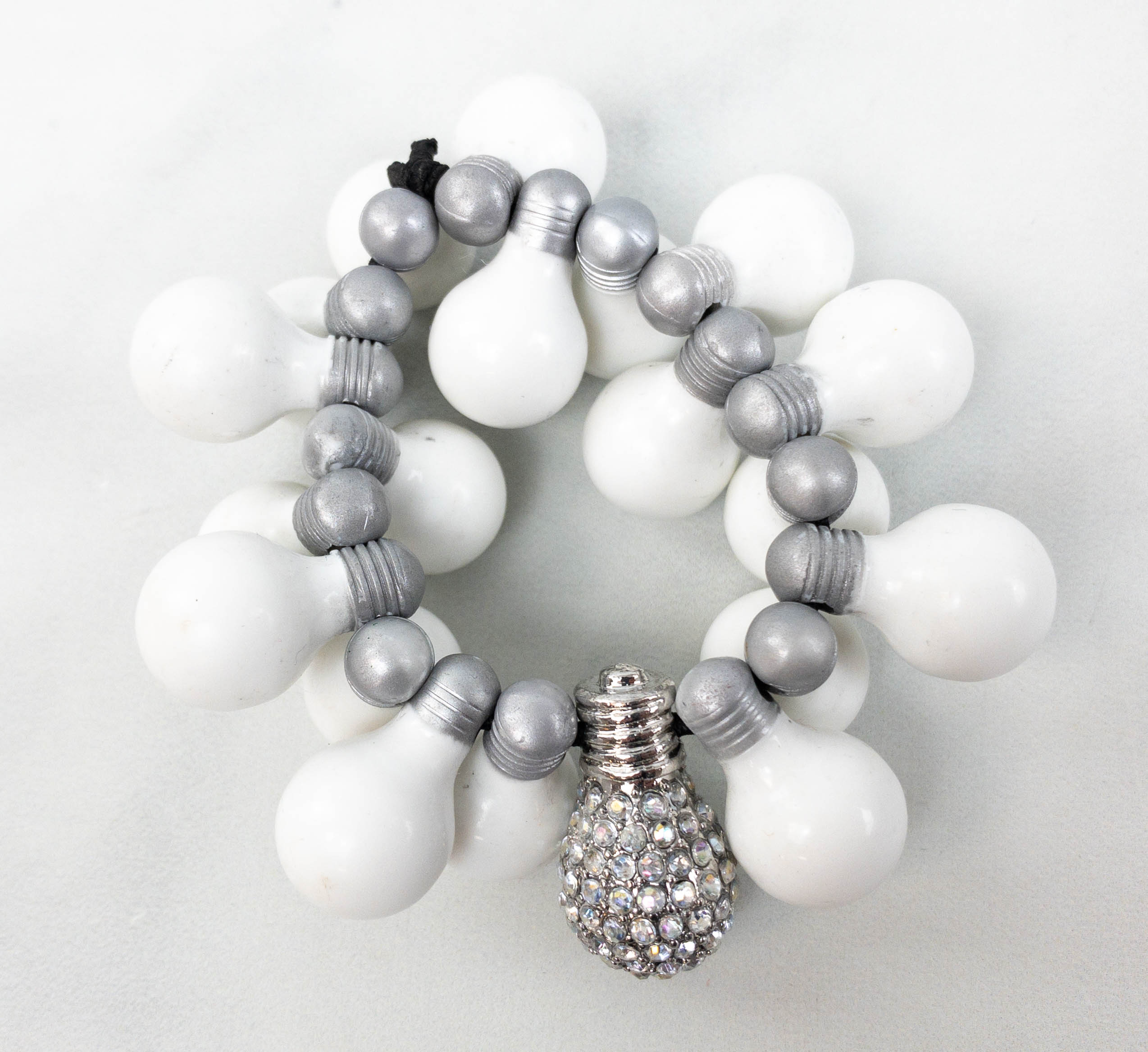 Scrunchie. Here's a unique item from this month's box! It looks like a bunch of light bulbs put together on a string, but it's actually a scrunchie. In the middle, there's a single light bulb bedazzled with gemstones.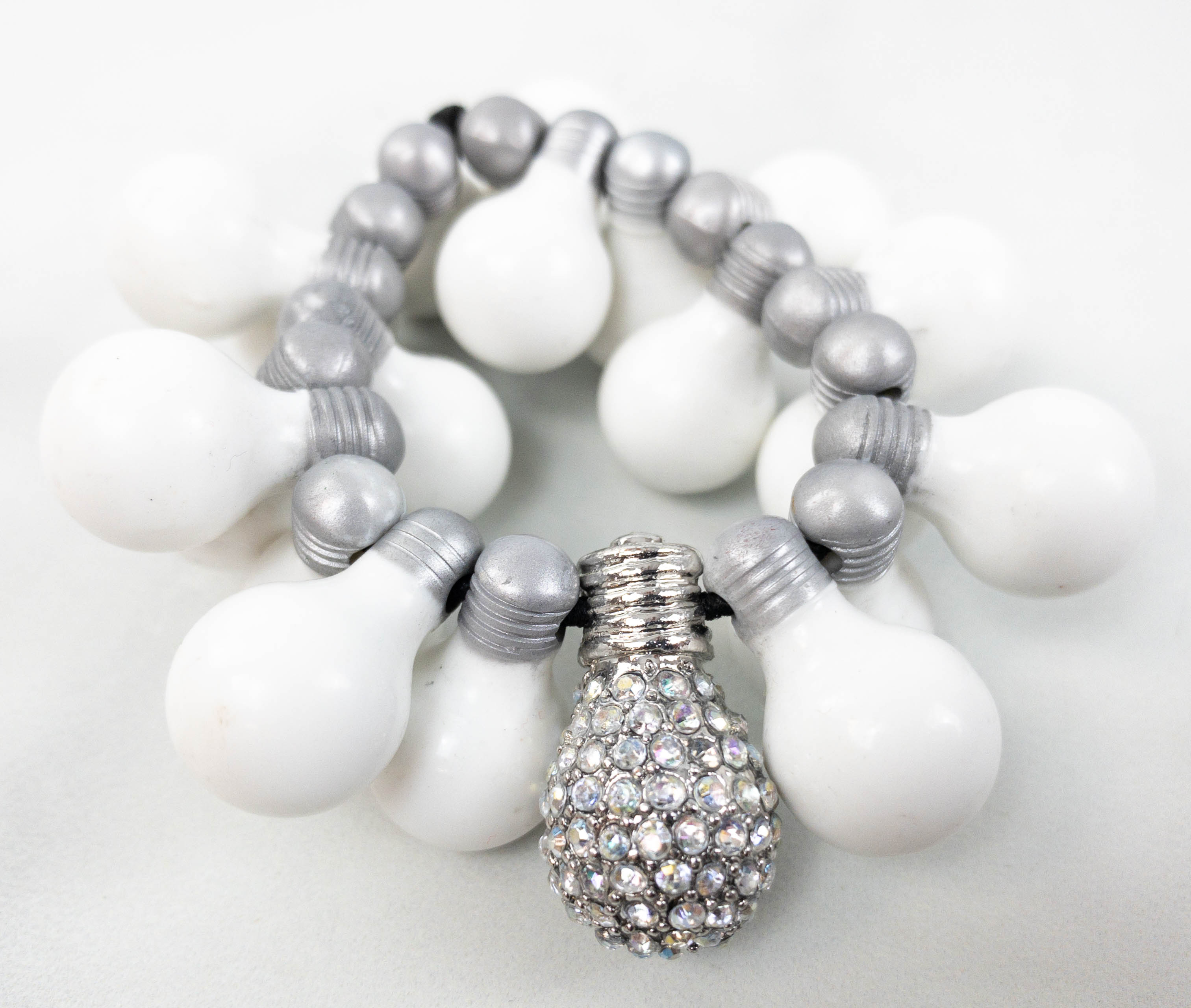 This makes a nice conversation starter, and it also takes your ponytail into a whole new level!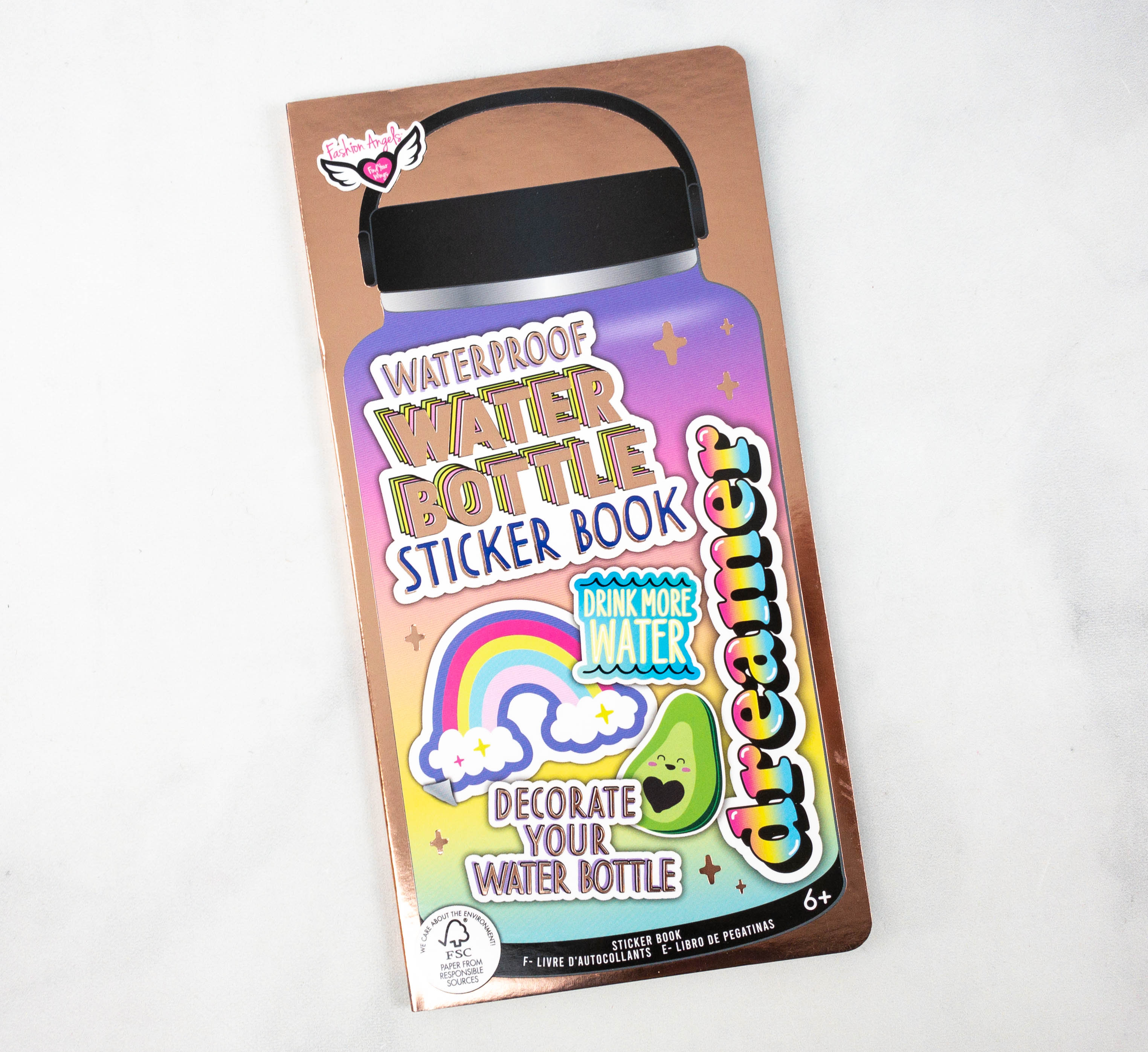 Vinyl Sticker Book. This sticker book features waterproof stickers which can be used to decorate water bottles or tumblers!
The designs are cute and colorful. Look at that cute avocado! The rainbow clouds look charming as well!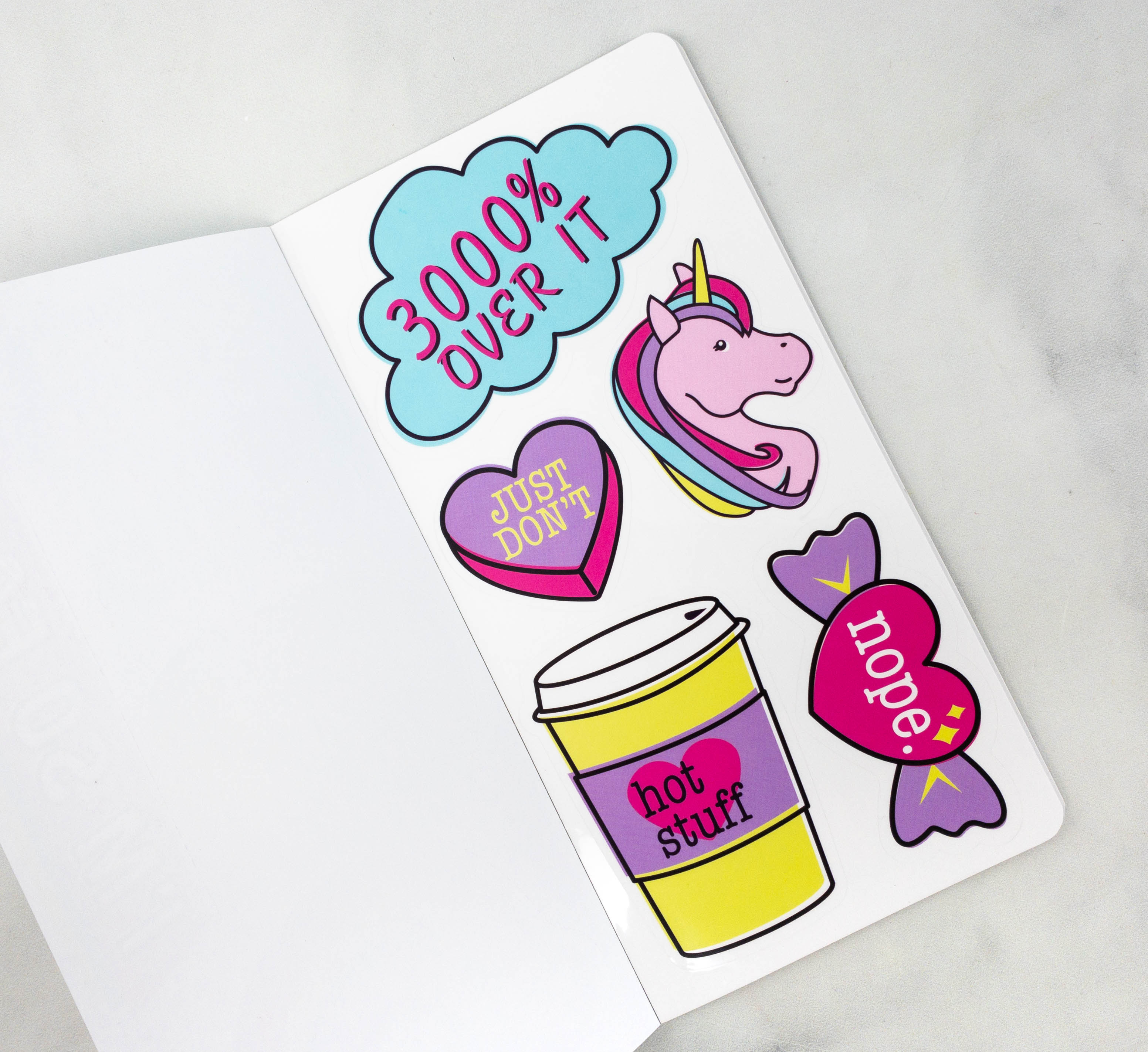 There are a lot of sticker designs in here so you can change your tumbler stickers whenever you want to, or you can even share it with your friends!
According to friends that work in "swag" industries, water bottle stickers are REALLY a hot item!
DIY Earring Kit. Fashion Angels often includes DIY kits in their boxes. This time, they sent an earring design kit which is enough to make 3 pairs of personalized earrings.
Inside are 3 pairs of hoops, some beads, tassels, stars, and sea shells. What's great about this kit is that my daughter can make her own design and then she'll have new accessories to wear after!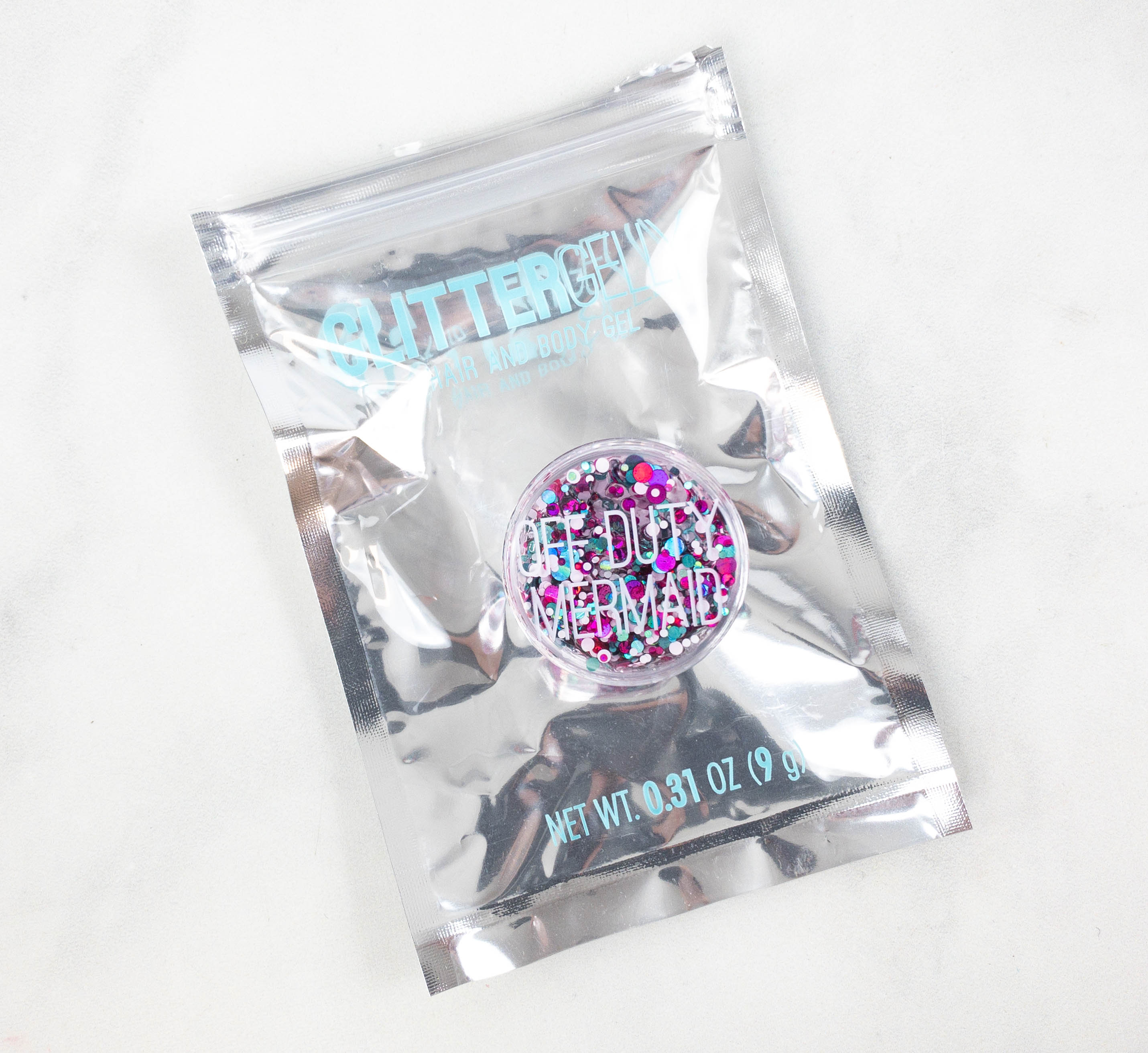 Hair and Body Glitter Gel. This hair and body glitter gel arrived in a reusable pouch packaging. The gel also has its own tub container. From here, I can already see the chunky and colorful glitters inside!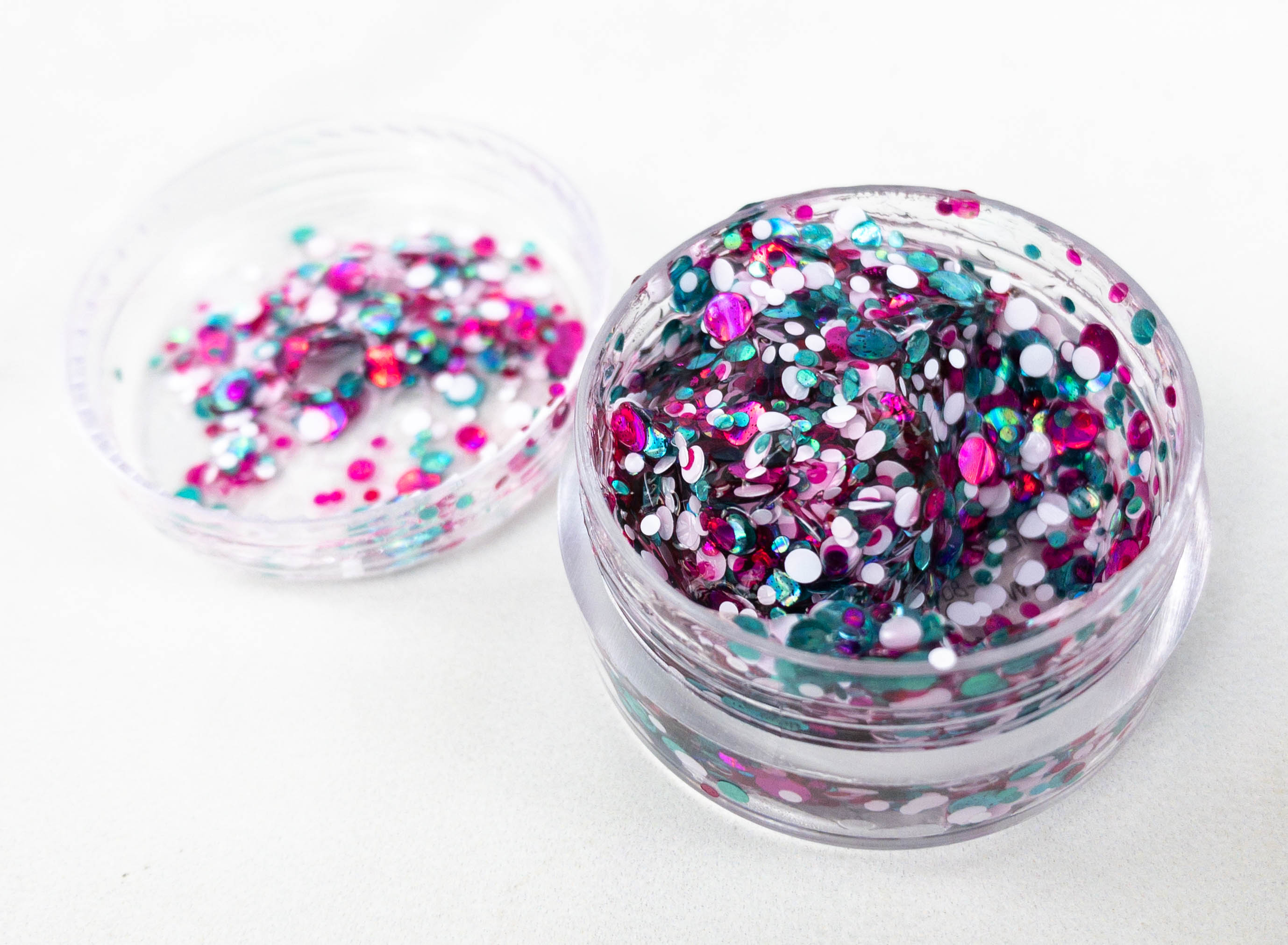 You can use it to put some sparkle in your hair and even your body when you're attending an event or even when you just feel like it!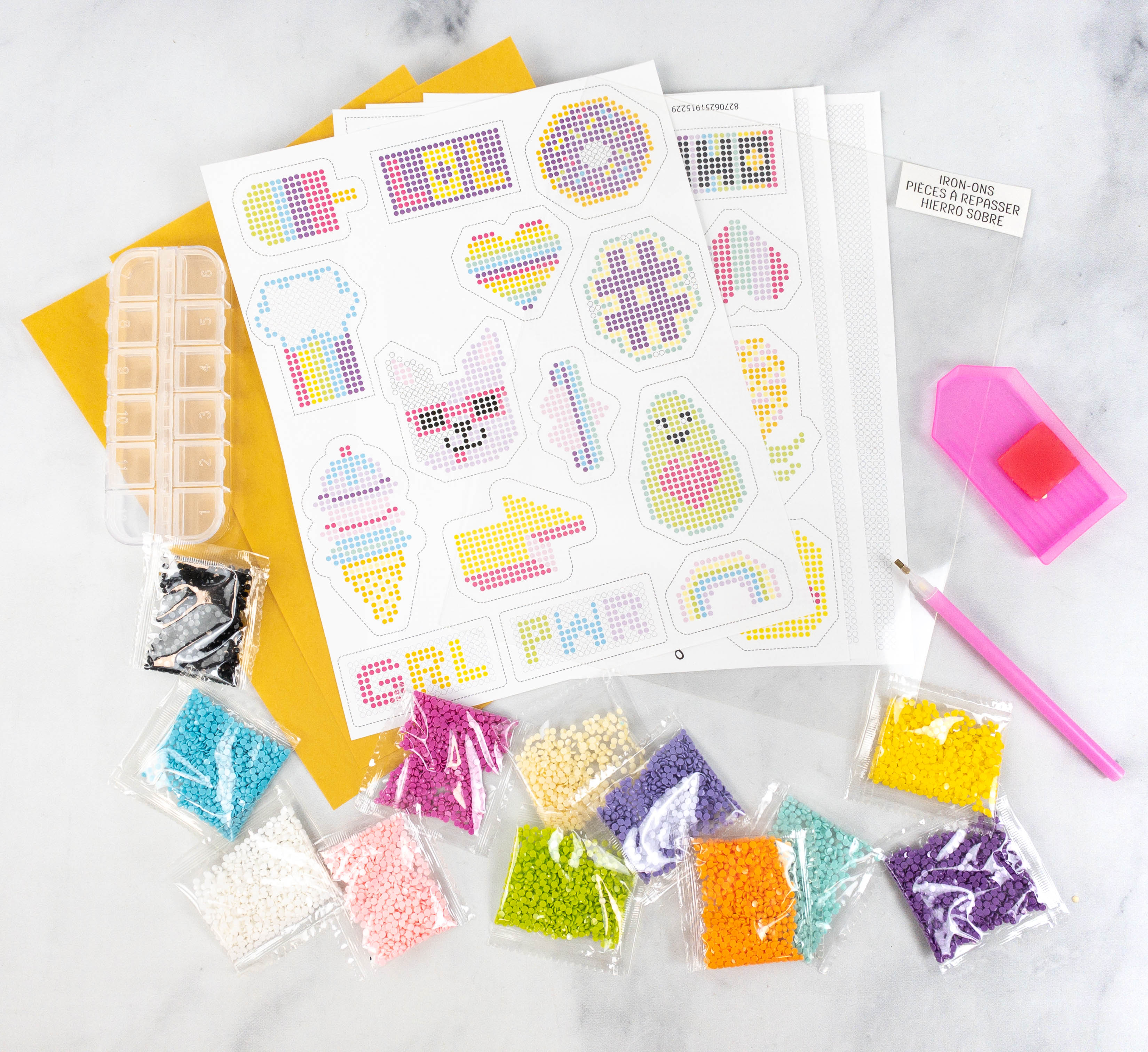 Crystalize It! Accessory Kit. Here's another fun DIY kit and this time, it contains materials you can use to create your own crystal charms and accessories. There are opaque colored crystals along with some patterns, but you can also be as creative as you want and make your own patterns!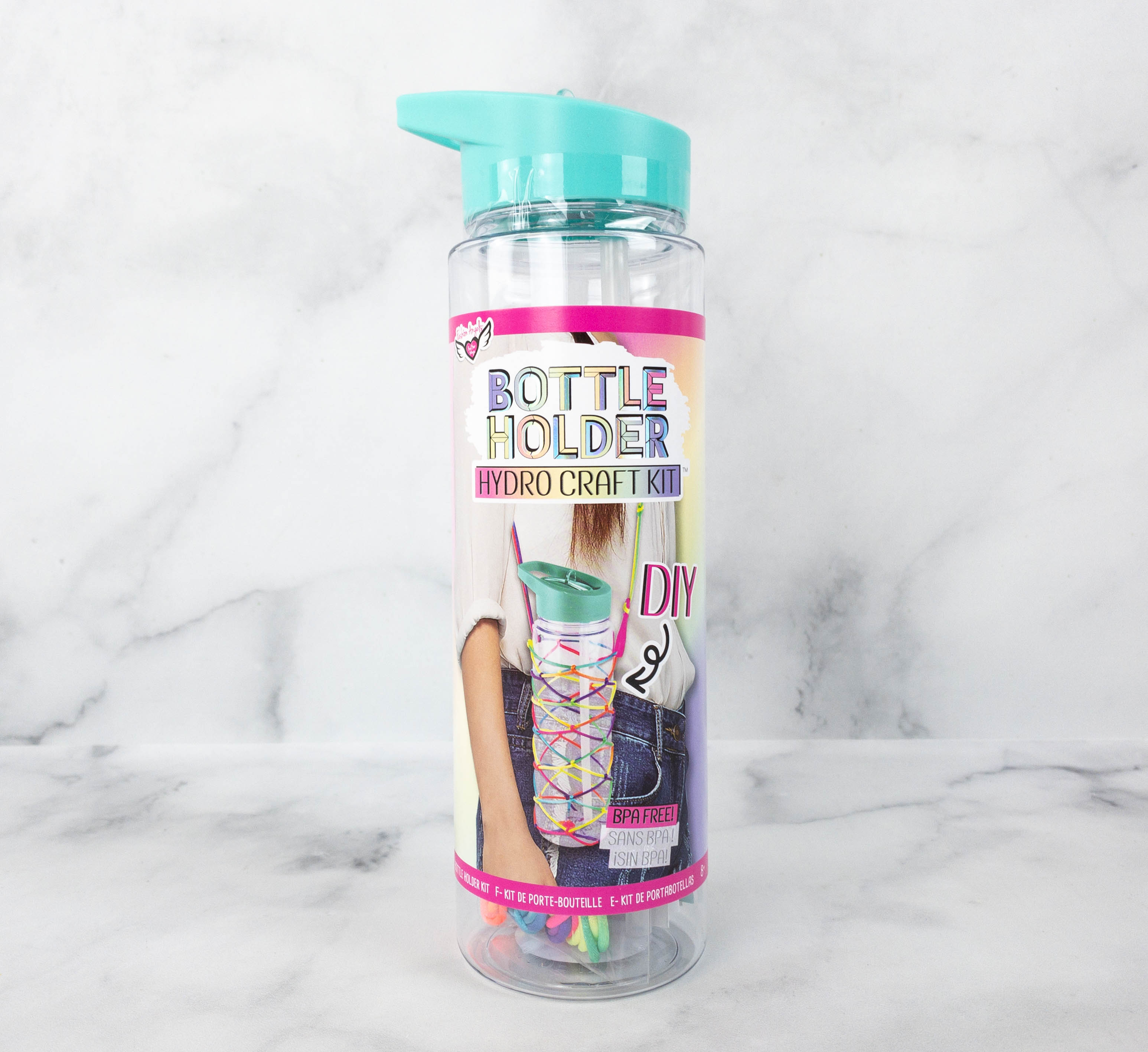 Surprise Water Bottle. The last kit in the box includes a BPA-free water bottle with a DIY water bottle holder!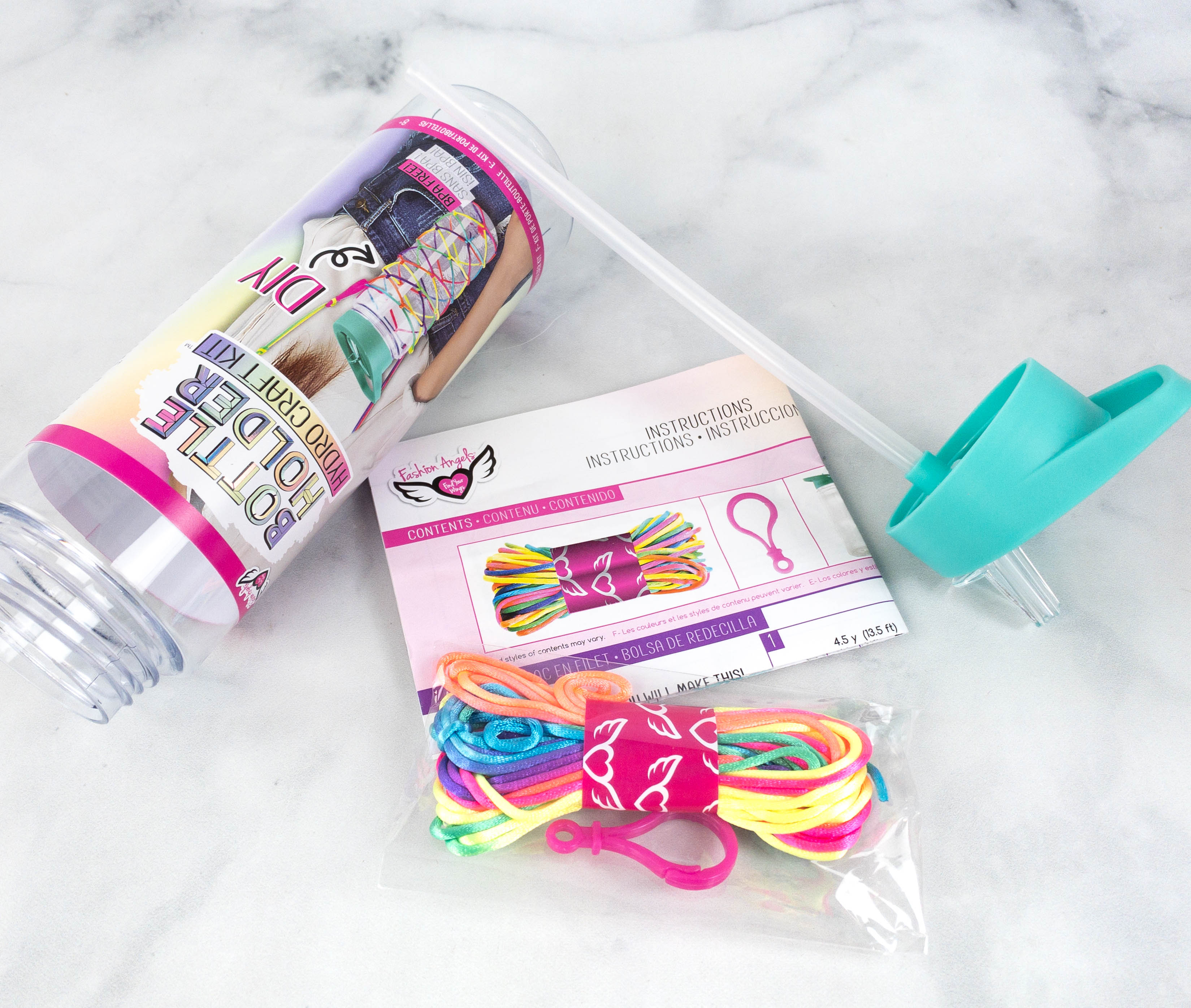 Inside are all the materials you need for the DIY holder along with an instruction sheet that you can follow to finish the project! This is really fun and cute and my daughter is so excited to make it.
This month's Fashion Angels box is filled with fun DIY activities and adorable accessories for tweens. My daughter was really excited about the DIY kits, especially the one for making earrings. It's a good way to unleash her creativity and she'll also have new accessories to match with her outfits later. The rainbow mesh tote is another fun addition to the box, as well as the sheet masks and the vinyl stickers. Overall, this is a jampacked box that lets tweens have fun with fashion, crafts, and other activities to keep the kids busy all month long. It makes a great gift as well! You can still order this box through 7/31!
What do you think of this month's box?
Visit Fashion Angels Find Your Wings Subscription Box to subscribe or find out more!