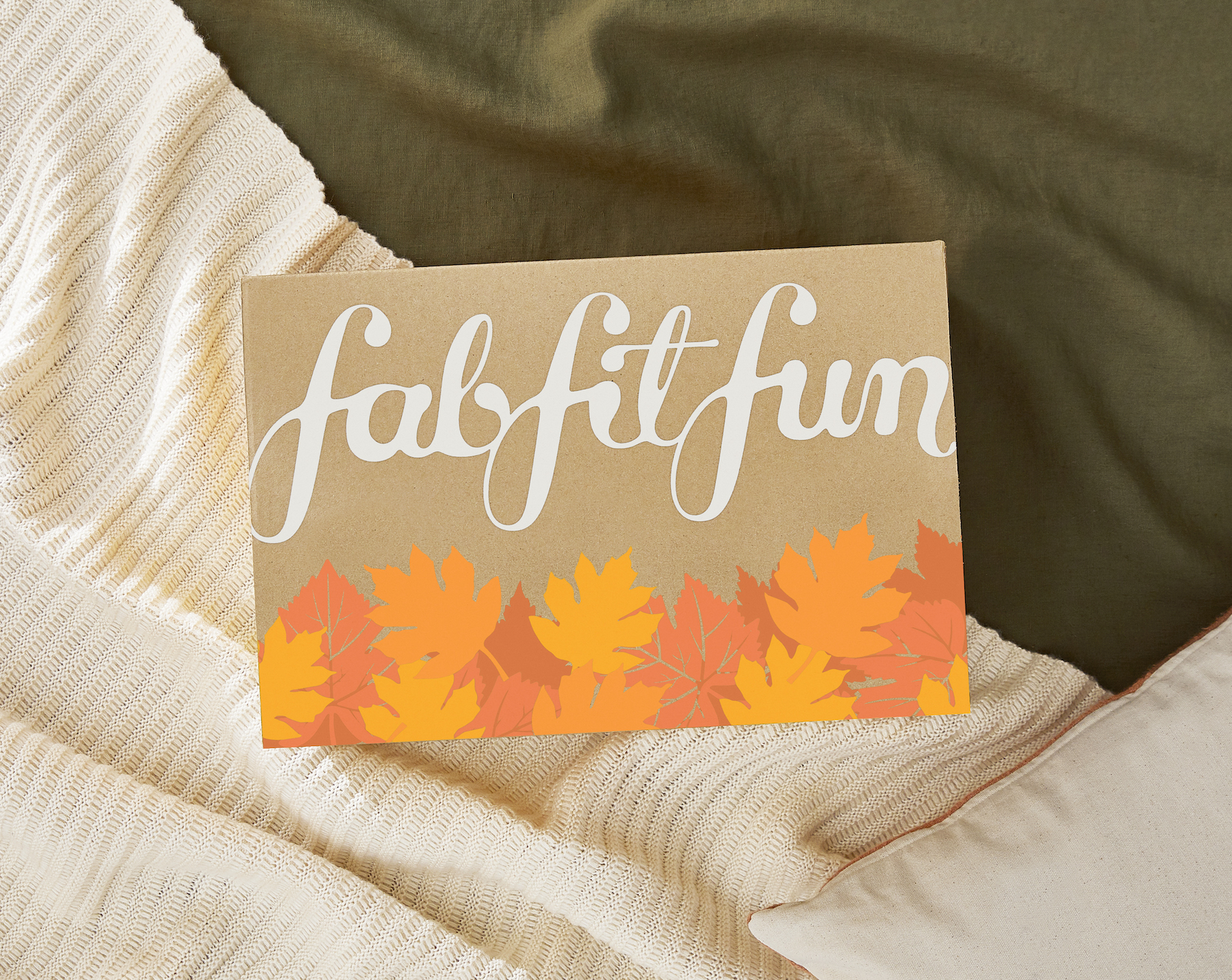 We have a sneak peek at the FabFitFun reFills for Fall 2021! ReFills are an easy way to get your must-have again and again products from FabFitFun! Select your items and FabFitFun will refill it once a quarter along with your box – at up to 55%-75% off the retail value.
You can access reFills during the below customization dates:
Annual Customization: Annual Member Customization & Boost My Box & reFills starts August 5 through August 9
Seasonal Customization: Customization & Boost My Box & reFills open to seasonal members August 20 until  August 23.
FabFitFun reFills – How It Works:
You may purchase multiple reFill products, as well as multiple quantities! A maximum quantity of 3 per item will be available, while supplies last.
Since these items ship with your seasonal box, you will receive your replenishments about every 3 months!
You can cancel your reFill item(s) at any time on the My Box page until the end of your Customization window. Any cancellations made after Customization closes will go into effect for the next season.
Note, if you cancel your FabFitFun membership, any active reFill subscriptions will be canceled as well.
You will not be billed for or receive reFills for any seasons that you decide to swap your box for credit, but this doesn't cancel the subscription. Your reFills will automatically resume in the next season in which you receive a Seasonal Box.
Fall 2021 FabFitFun ReFills
FFF is introducing two new categories! PawFect Picks a curation of picks for your pup that changes every season, and Mystery Bundles, a surprise bundle of 2-3 items. Unlike other reFills, when you sign up for either of these categories, you will be sent different items every season. Plus, there's new shampoo and conditioner duos selections.
Shampoo & Conditioner
R+Co CASSETTE Curl Shampoo + Conditioner $21.60 $58/season
This pairing is a godsend for curly girls as it doubles as a cleanser and a styler in one. Not only does it deliver moisture to dry hair, but it enhances your curls without weighing them down. The ingredient list comprises flax seed extract, chia seed extract, and hydrogenated castor oil, among other efficacious additions.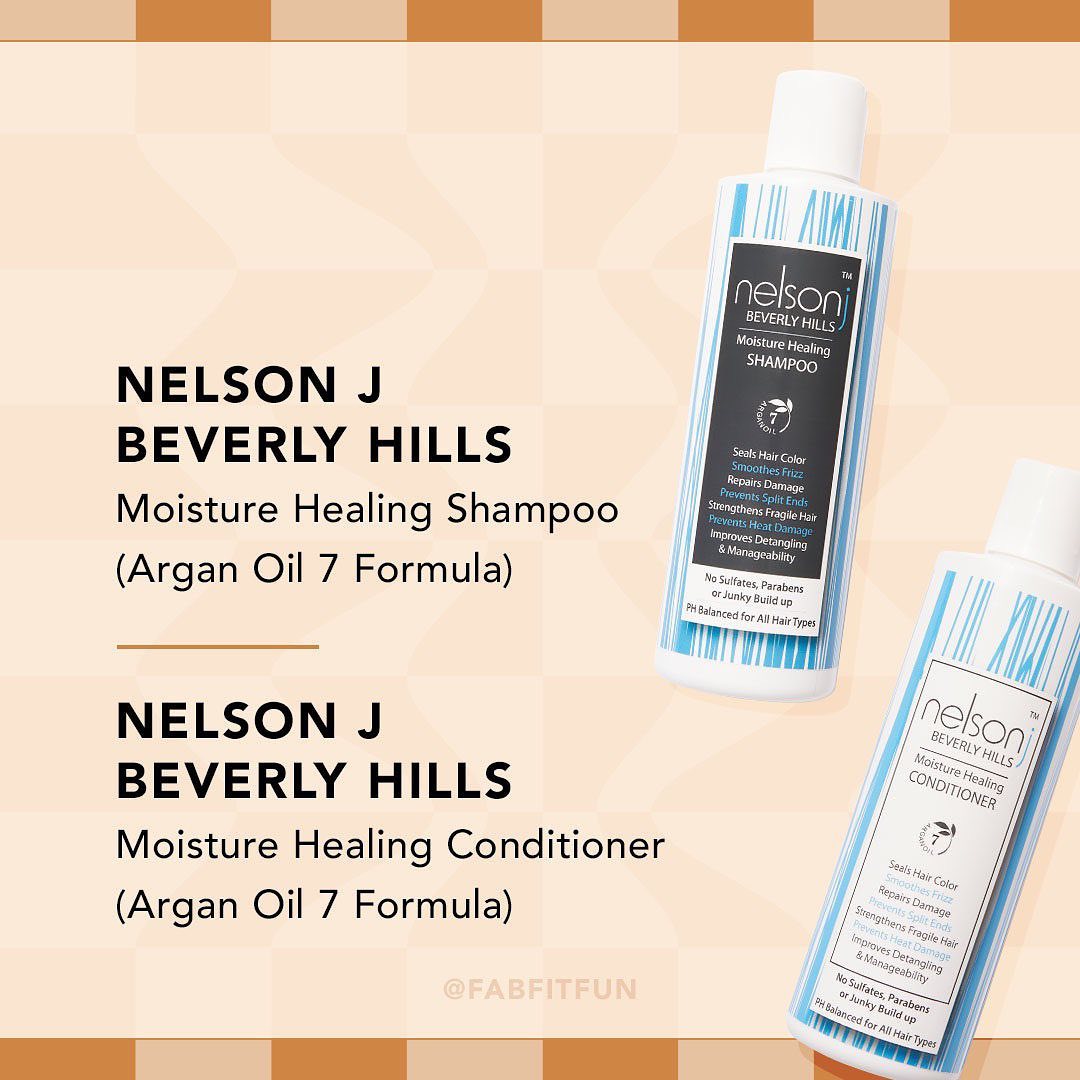 Nelson J Argan Oil Moisture Healing Shampoo + Conditioner $12.60 $46/season
These argan oil-infused formulas dry, damaged, or color-treated hair. Users rave about how wonderfully it detangles, softens, and strengthens their strands. People love the effects so much, plus several reviewers even began letting their hair dry naturally for the first time in years. A lovely bonus is that it has an addictive coconut scent.
R+Co BEL AIR Smoothing Shampoo + Conditioner $21.60 $58/season
Ideal for thick, curly, or frizzy hair, this top-rated duo is a game-changer for those in need of products that improve the way the hair looks and feels. It contains antioxidants that protect hair from environmental aggressors, as well as extracts and oils that hydrate, smooth, and add a serious dose of shine.
PawFect Picks
ZippyPaws pawFect Plushies Bundle  in Small or Jumbo $12 $14.98 or $19.98/season 
Select the size of your dog and we'll send your dog a different toy every season. Think of it as a mini FabFitFun box for your pup to enjoy.
Everyday Beauty & Mystery Bundles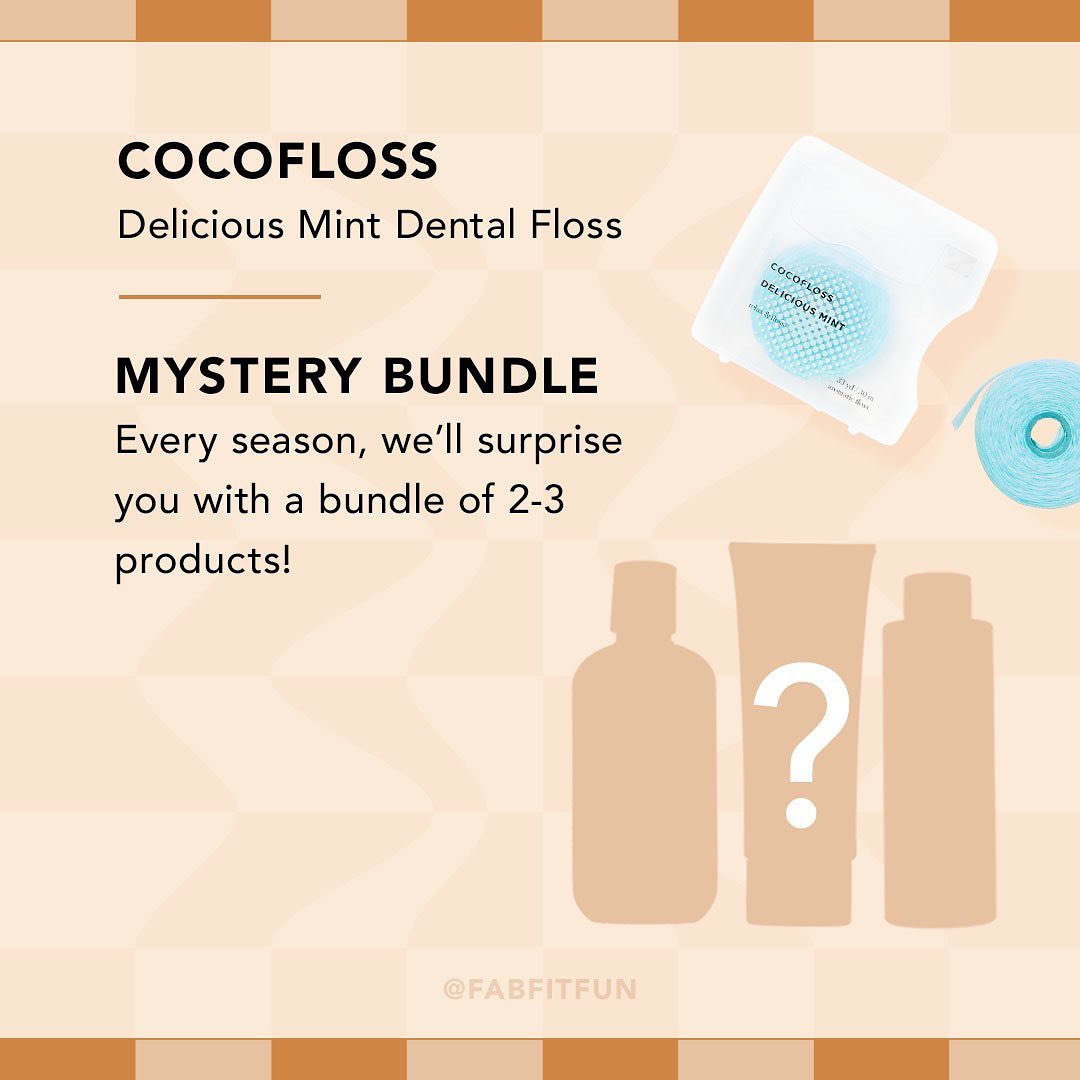 Floss: Cocofloss Mint + reFill spool $8.10 $17/season
Flossing famously sucks, but there really are products out there to make it less terrible. Enter, Cocofloss. There are several reasons why this six-year-old product has nearly perfect five-star reviews across the board. First, the brand's bestselling coconut-infused floss is textured to more effectively grab onto the plaque. Better yet, it's eco-friendly, made from recycled water bottles, and containing coconut oil to soothe your gums — and taste lovely. Reviewers rave about how this is the only product that actually gets them to floss. That said, this is a product that's 100% worth subscribing to in reFills.
Mystery Bundle $14.99 $65/season 
This is a surprise reFill. Every season, we'll surprise you with a bundle of 2-3 products. Bundles will vary and not all members will get the same products, so each season will be a surprise!
Deodorant: Myro Deodorant Canister + 2 Pod Bundle $14 $28/season
This one sounds like a no-brainer, but if you don't love your deodorant, you're less inclined to use it! If you're among those without a favorite, it's time to try Myro: a refillable, plant-powered formula that was introduced to the beauty industry in 2018. When you sign up for Myro in reFills, you'll receive the case in the color Blush, and the scent Chill Wave, which smells like cucumber, jasmine, and spearmint.
Here's all the previous ReFills selections, which should be continuing!  Prices may vary from last season's prices (which are shown below).
Body Wash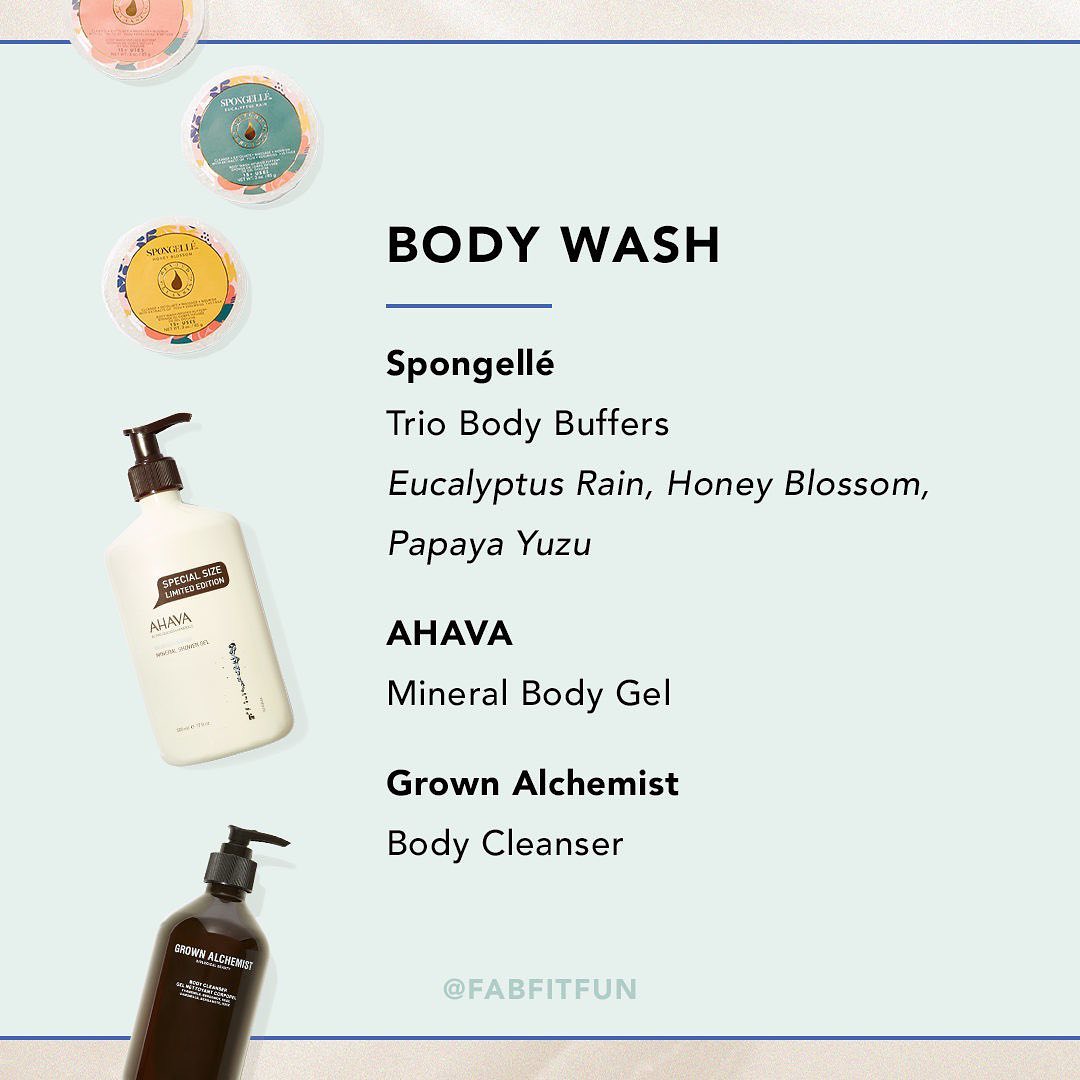 Spongellé Trio Body Buffers (Eucalyptus Rain, Honey Blossom, Papaya Yuzu) $14.40 $40
AHAVA Mineral Shower Gel $16.20 $42
Grown Alchemist Body Cleanser $12.60 $44
Body Lotions
Grown Alchemist Body Cream $21.60 $67
AHAVA Mineral Body Lotion $18.90 $52
WHISH Lavender Luminous Body Oil $21.60 $96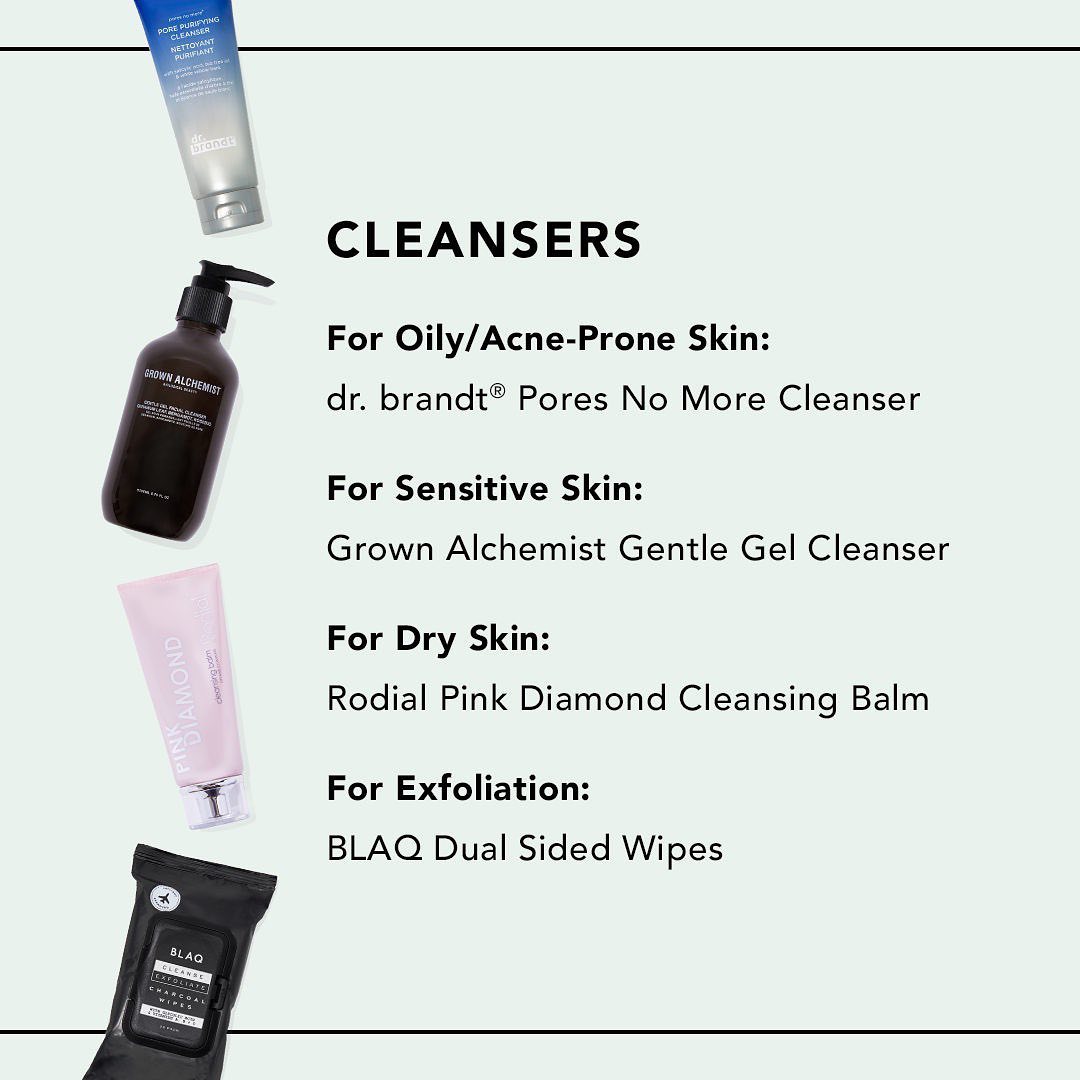 Cleansers
dr. brandt Pore Purifying Cleanser $9.90 $36
Grown Alchemist Gentle Gel Cleanser $12.60 $39
Rodial Pink Diamond Cleansing Balm $21.60 $59
BLAQ Dual Sided Wipes $6.30 $19.95
Serums
Grown Alchemist Brightening Serum $21.60 $75
Kate Somerville Kx Active Concentrates Squalane + Hyaluronic Serum $44.10 $98
KARYNG Retinol Renewing Serum with Pro-Verte Complex $26.10 $95
dr. brandt skincare Recovery Serum $30.60 $110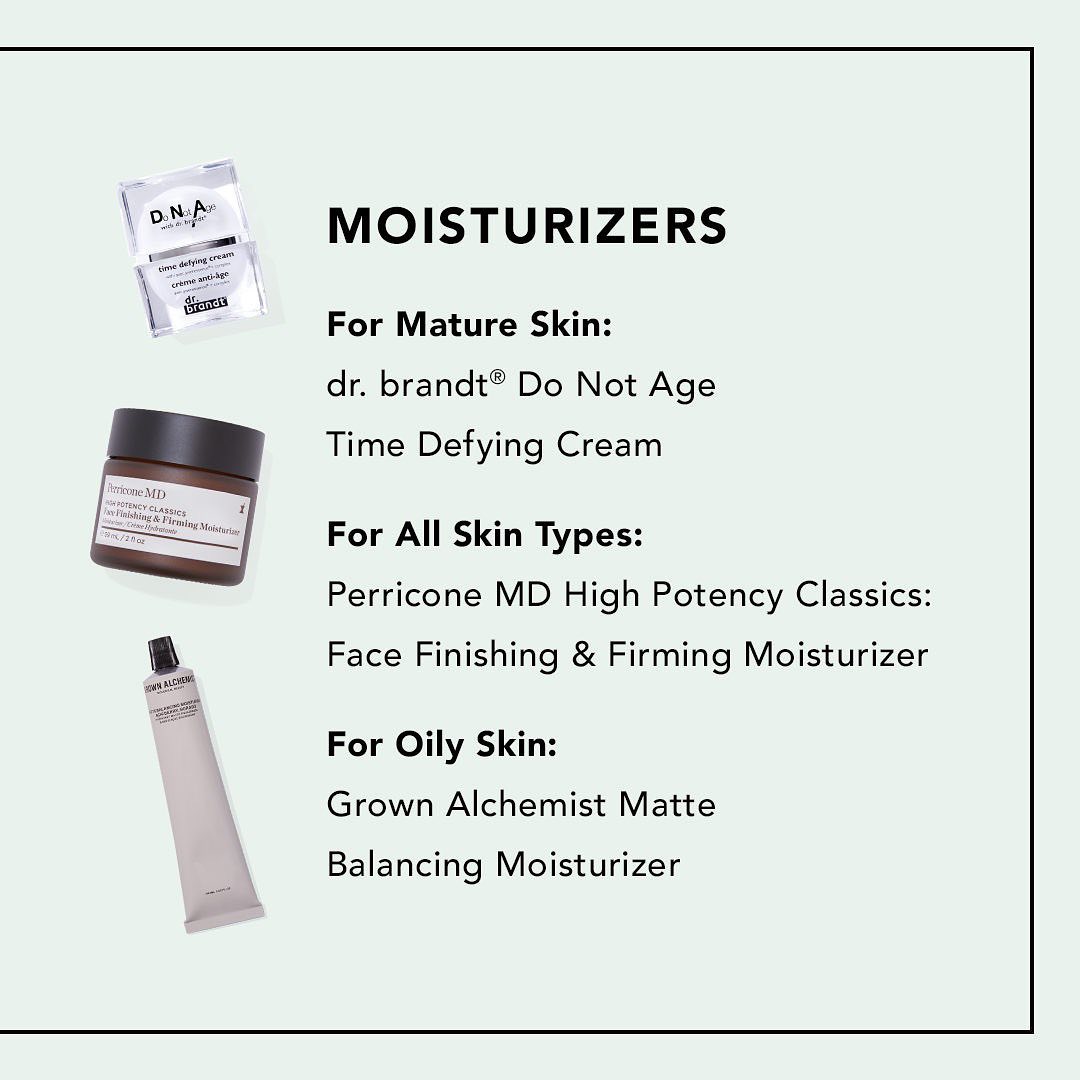 Moisturizers
dr. brandt skincare DNA Do Not Age Time Defying Cream $132 $35.10
Perricone MD High Potency Classics: Face Finishing & Firming Moisturizer $69 $30.60
Grown Alchemist Matte Balancing Moisturizer $69 $17.10
Not yet a FabFitFun member? New members can save $10 on your first box with code FAB10!
FabFitFun is a quarterly subscription that sends full-sized items for a fraction of the cost. For $49.99 per quarter, you'll get a box filled with premium beauty, fashion, and lifestyle items. Annual members can now fully customized their subscription, while Seasonal members have move choices than ever.
Subscribers also get unlimited Swap for Credit – if you don't like the products included in your box, you can swap them for credit! Use the credit on FabFitFun sales, add-ons, refills, and more!
See all our FabFitFun reviews to find out more about this seasonal lifestyle subscription box.
About FabFitFun:
FabFitFun Box is a quarterly women's subscription box that promises fabulous full-size beauty, fashion, and fitness items every quarter. Pick between quarterly or annual subscription, and get full-sized, premium products including makeup, skincare, fashion, wellness, and home decor! You can choose to customize your box every season (or buy add-ons), or keep everything as a surprise!
Each season, FabFitFun partners with an amazing charity or organization to bring awareness to a worthy cause!
Here's what comes with your FabFitFun membership:
FABFITFUN TV Work out anytime, anywhere with FABFITFUNTV. New Content added each season!
MEMBERS ONLY SALES FabFitFun members save between 30% and 70% on exclusive sales. From box add-ons and capsule sales to exclusive offers from our brand partners, you won't believe how much you'll save.
FABFITFUN COMMUNITY Connect with members that love FFF as much as you do! Share tips, box faves, recipes and more.
UNPARALLELED CUSTOMER SERVICE Our customer service team is here to support you. With 24/7 support, we don't sleep until you're satisfied!