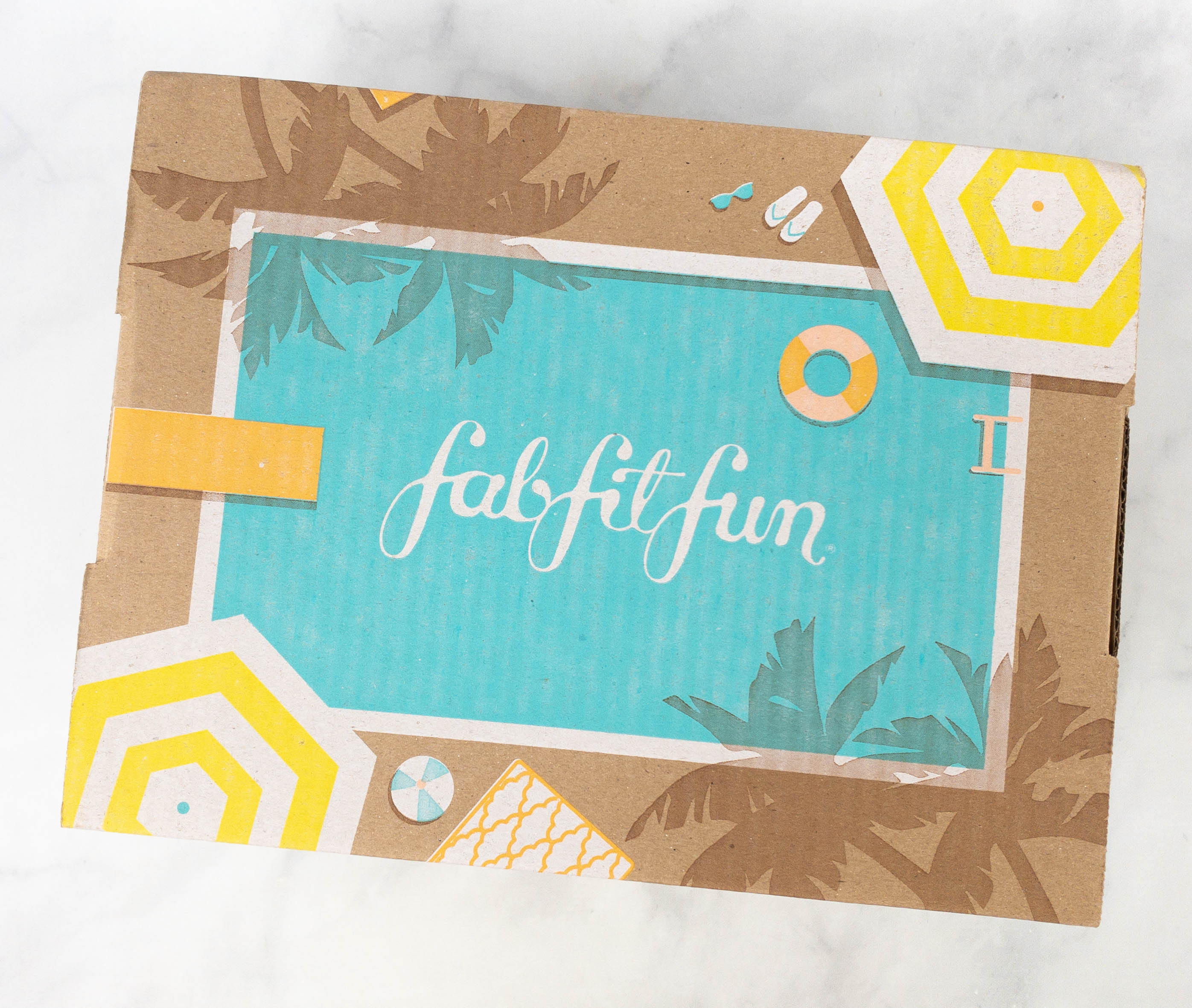 FabFitFun Box is a quarterly women's subscription box that delivers full size, premium products from the beauty, fashion, and fitness categories for $49.99 per quarter. You get to choose from a variety of items to customize your box, too!
JULY FOURTH: Save $25 on your first box! Just pay $24.99, instead of $49.99.! Use this link and use the coupon code SPARKS at checkout.
This review shows the customization choices from the beginning of the season.  Some of the newer customizations are shown on our Summer full spoilers post.
The items came in a brown box with summer-themed prints.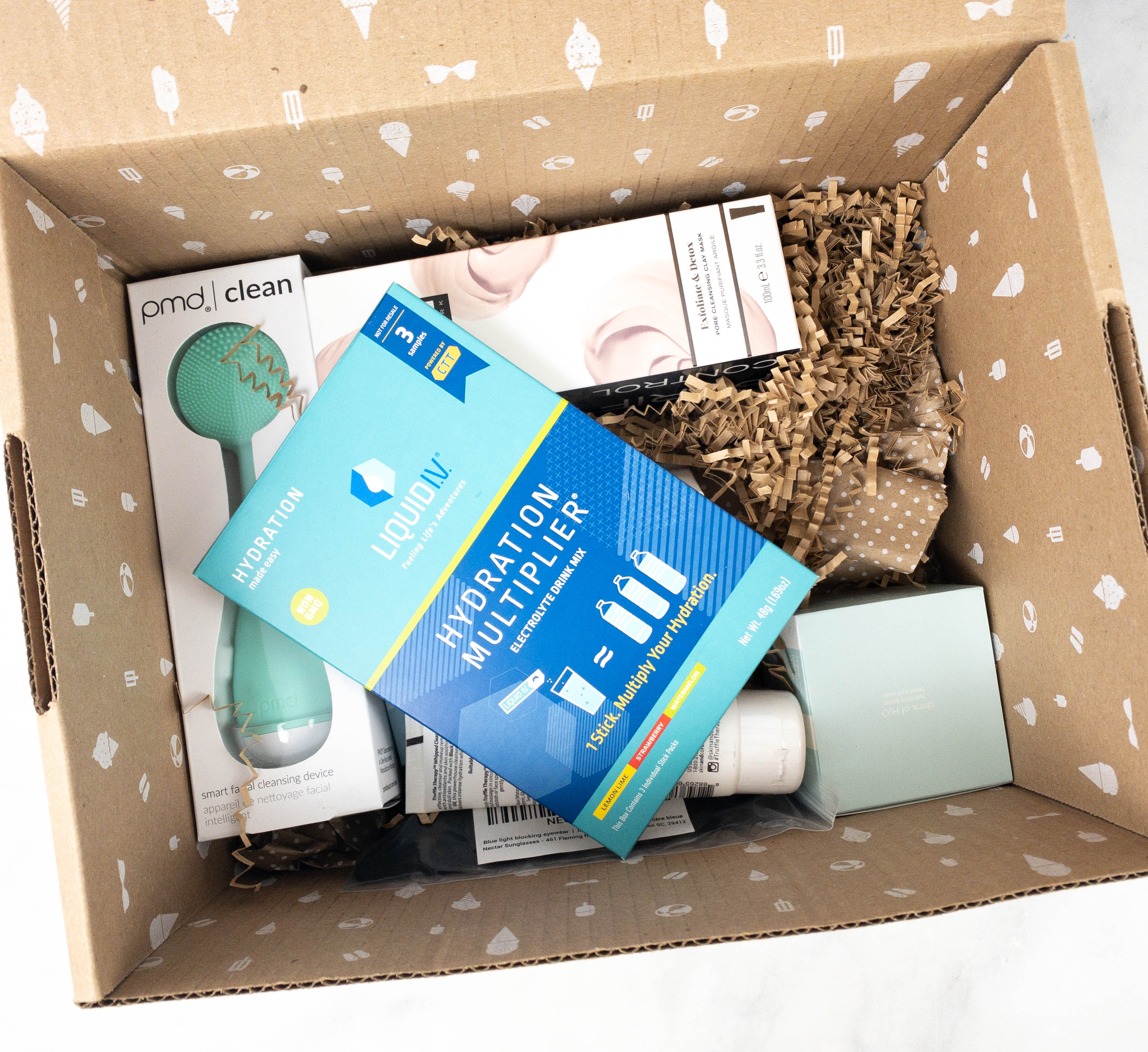 This box is packed full of goodies, as it is every season.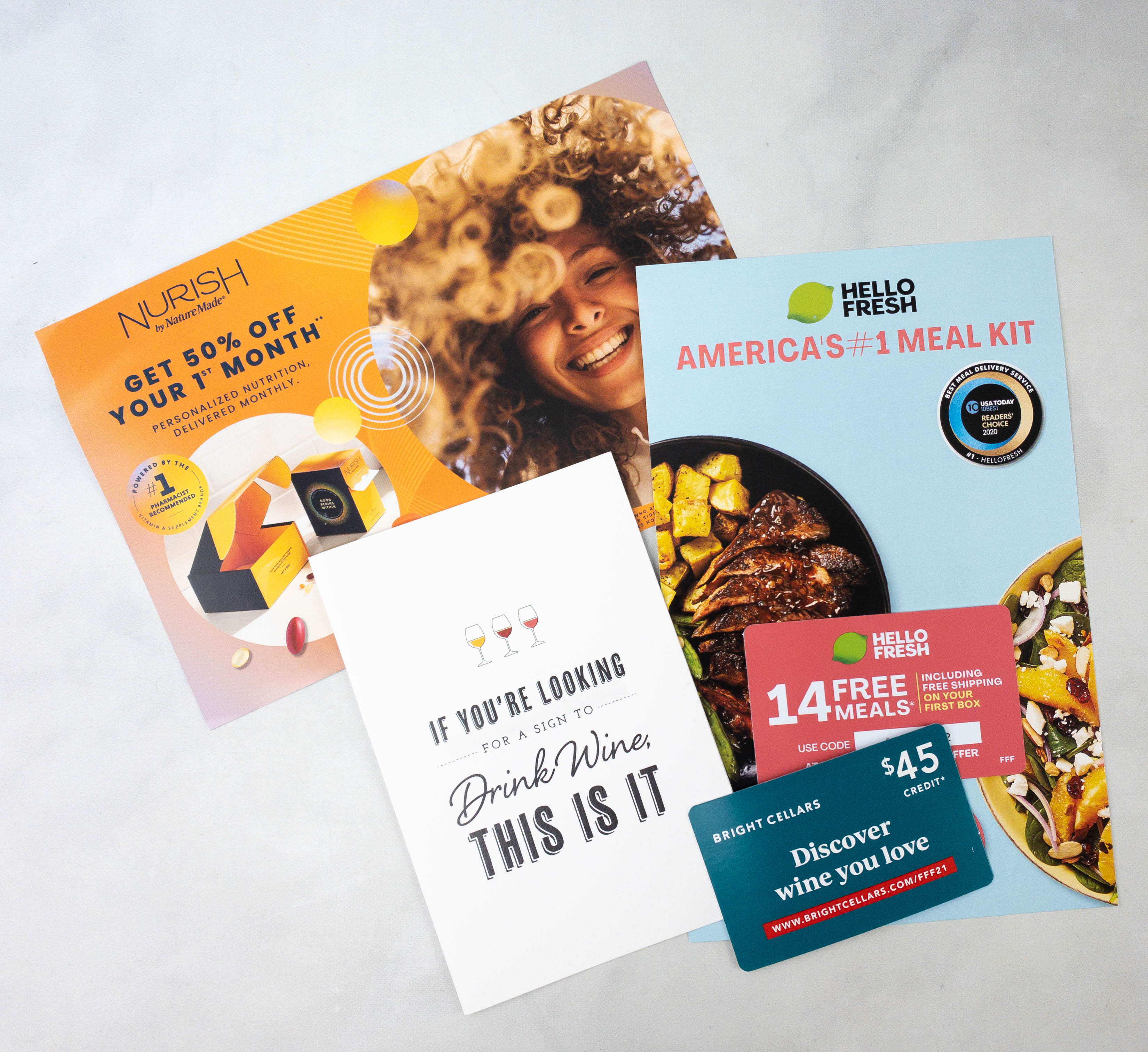 The box also includes discount cards! They are from Nurish, Hello Fresh, and Bright Cellars.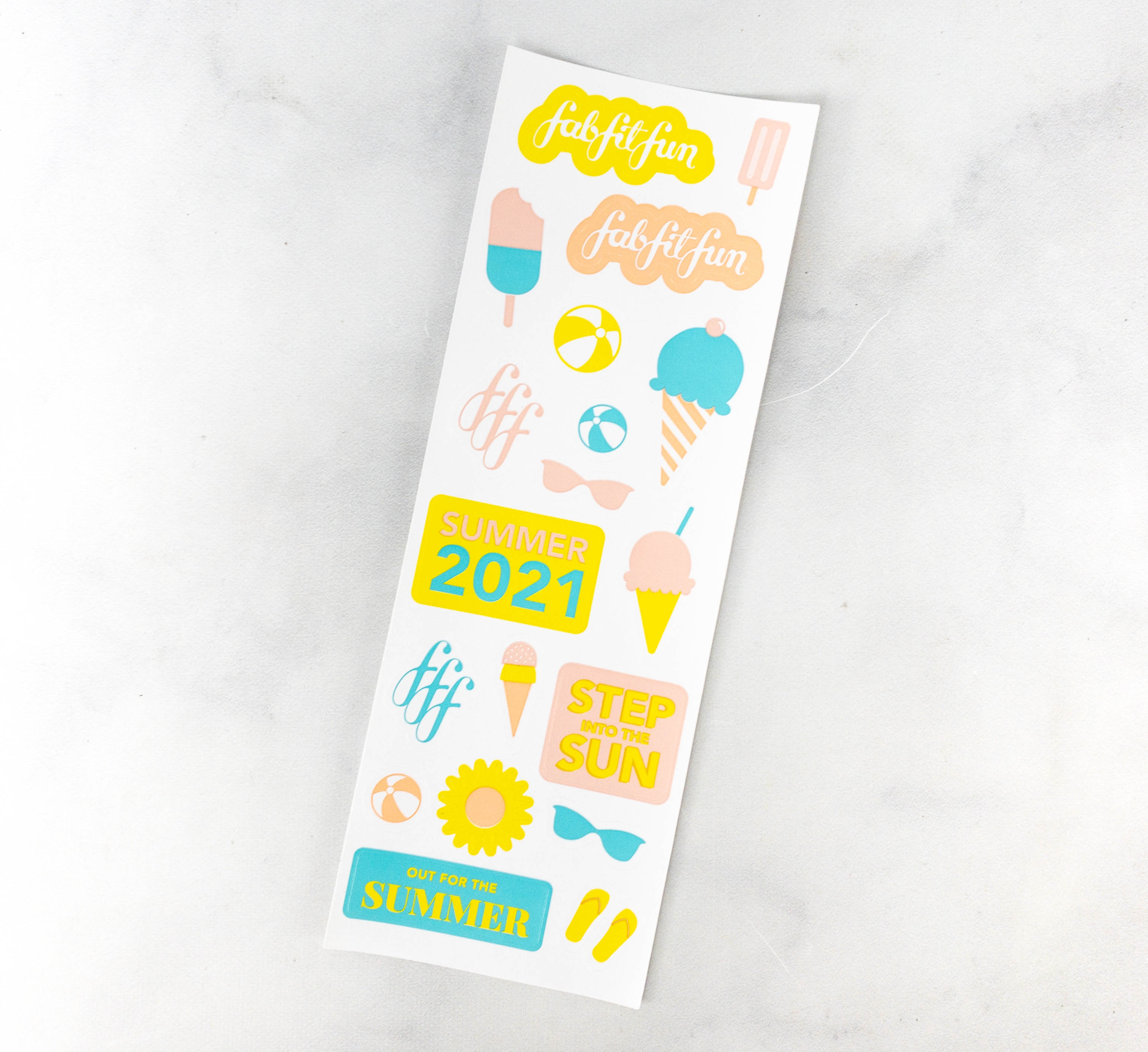 Another item is a summer-themed sticker sheet!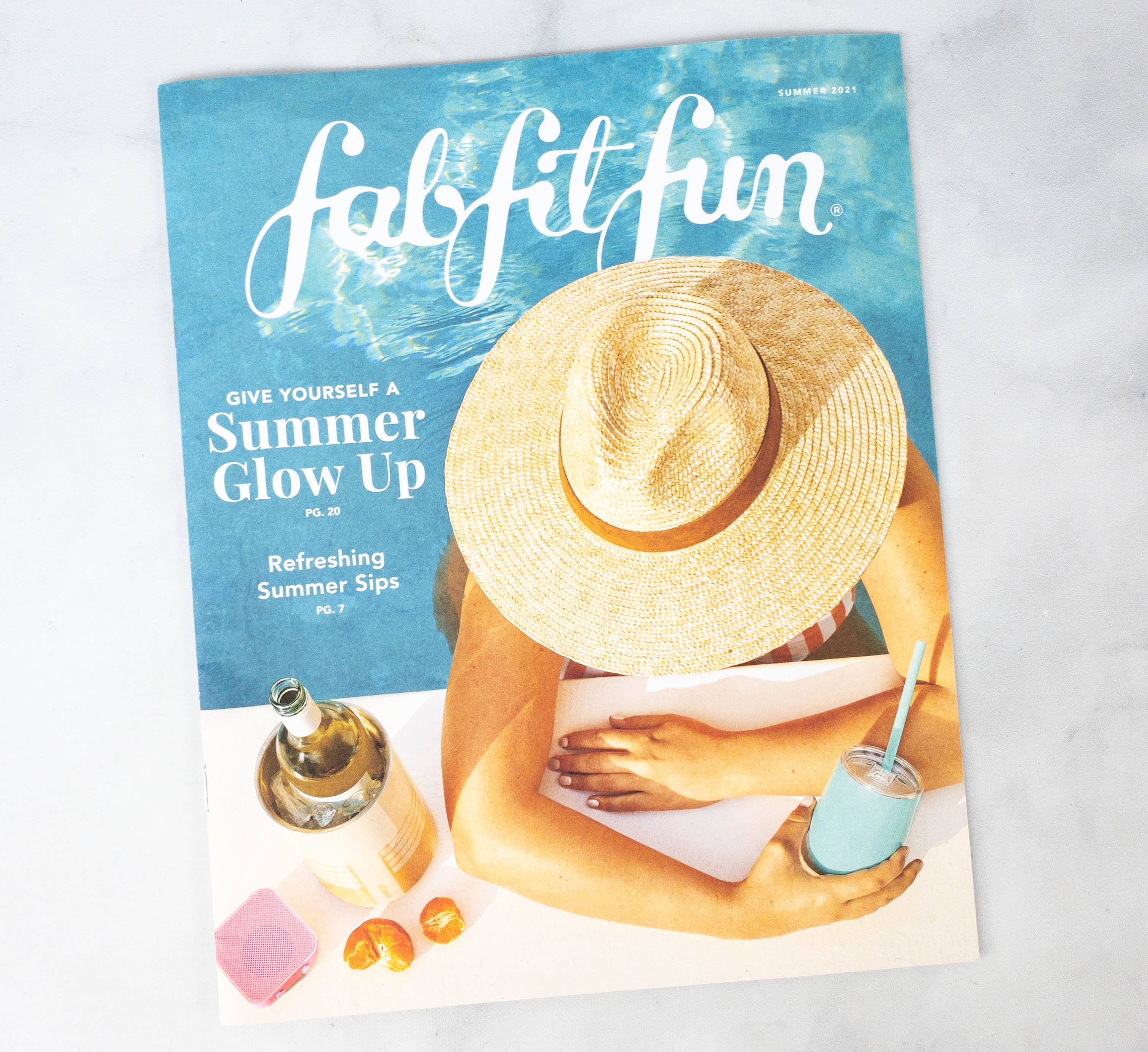 As usual, they sent us a large-format mini-magazine.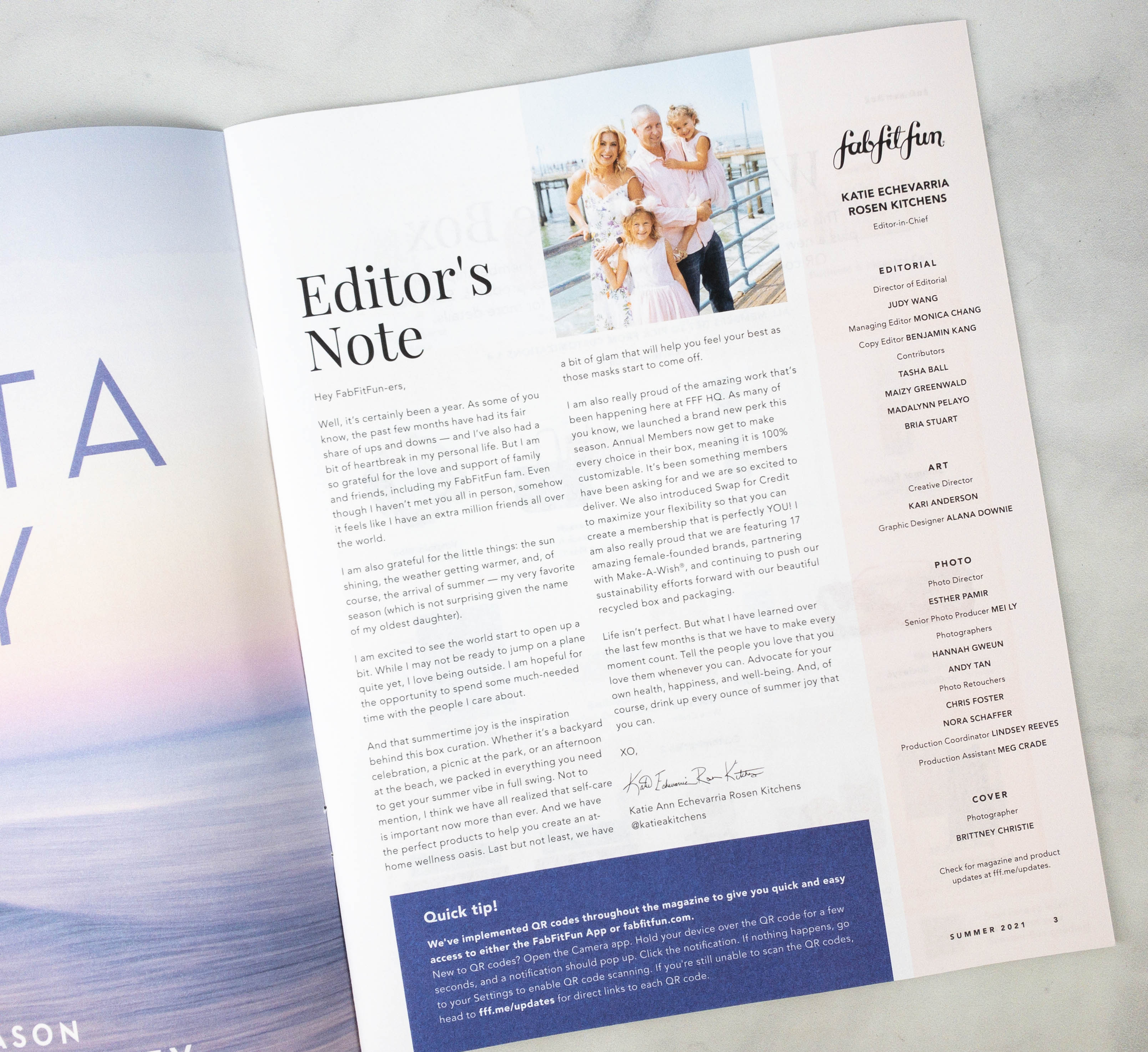 The first page has a message from co-founder and editor-in-chief Katie Echevarria Rosen Kitchens!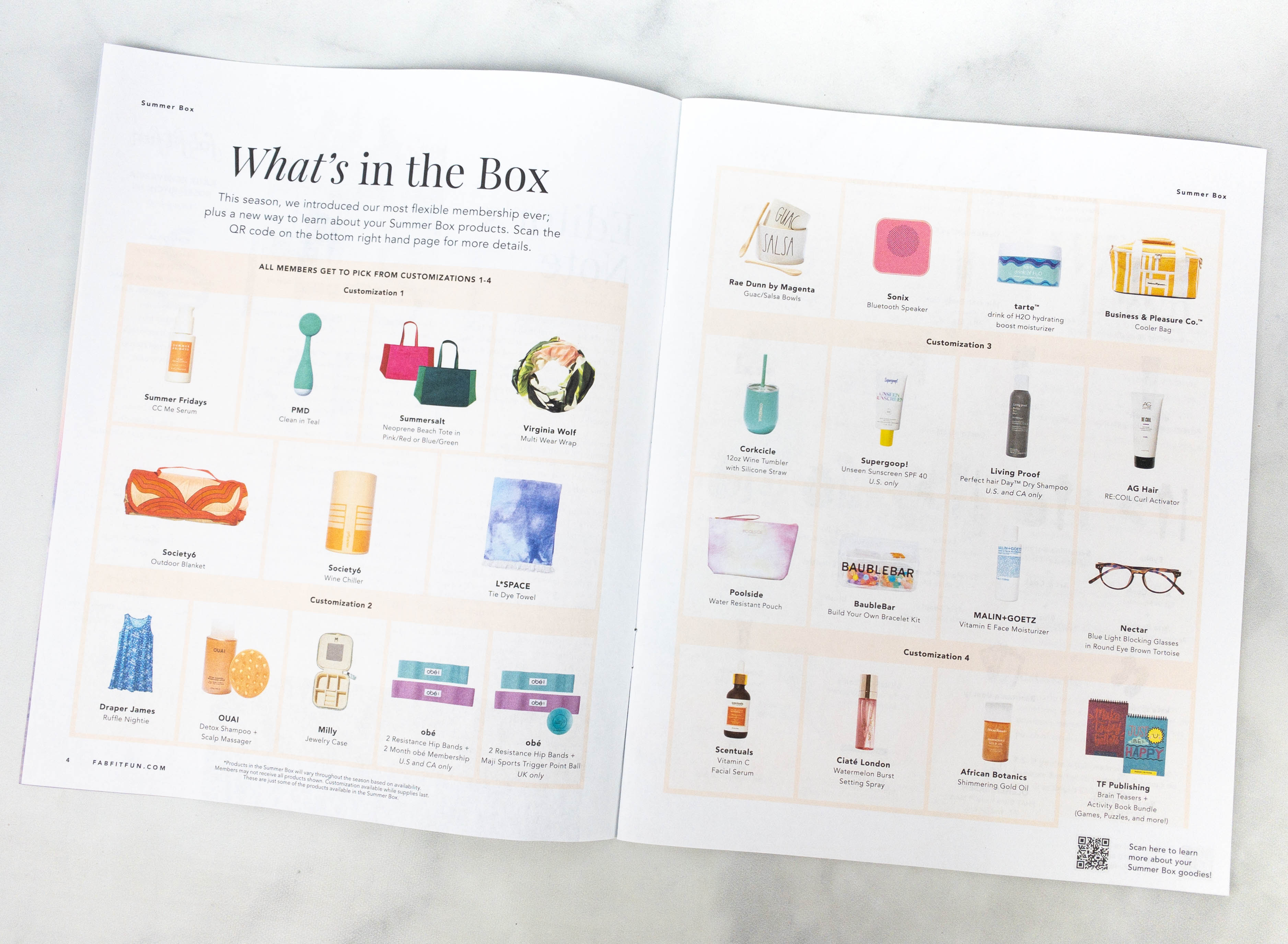 The magazine provides all the details on the products, plus fun lifestyle articles (see all the lifestyle articles at the bottom of the review). There are a lot of box variations!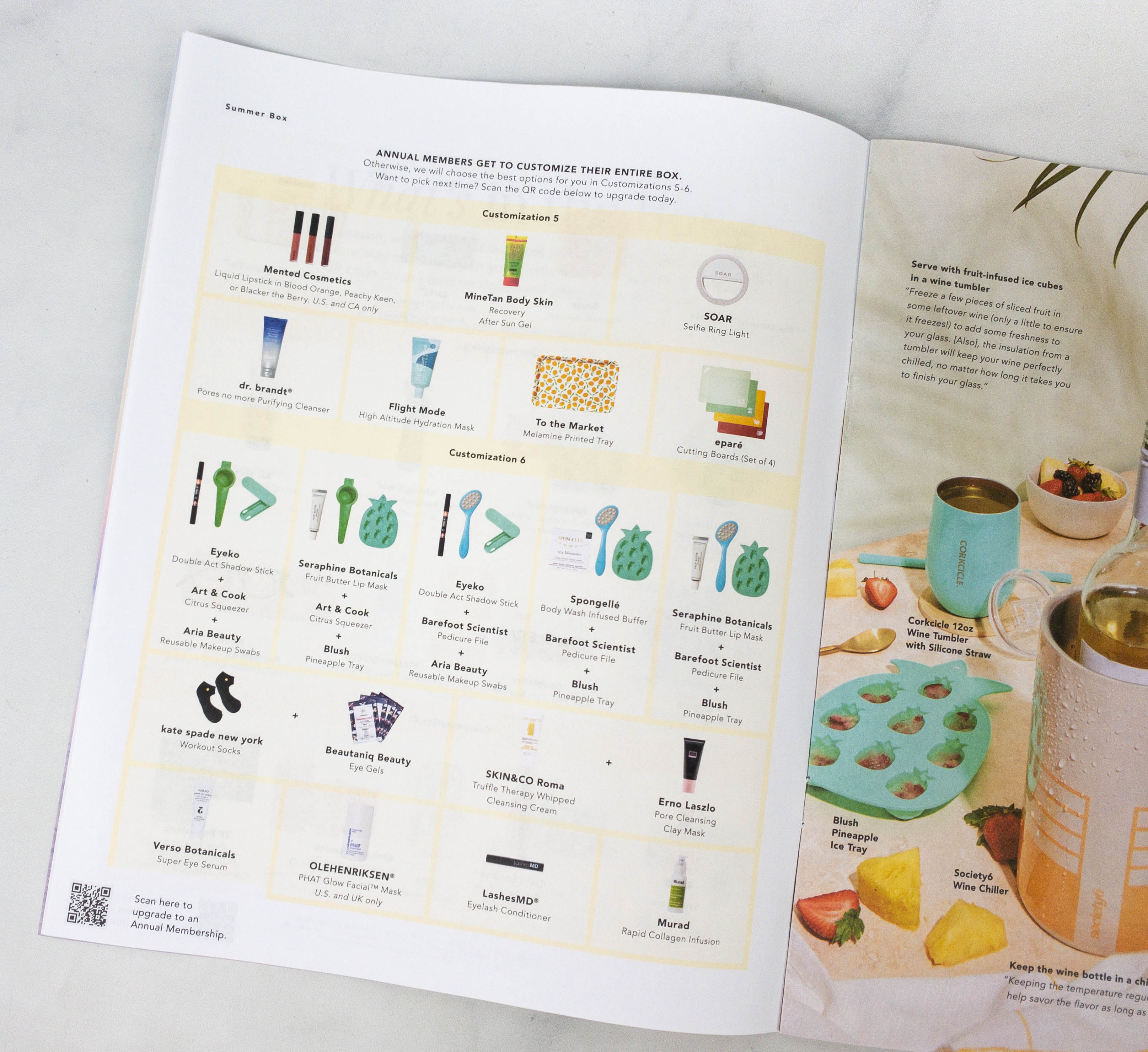 Each item listed has the name and tells which customization category it is from. They have everything from makeup to skincare and other essentials a woman needs!
Variations of these can be in your box but not all of them. There are 3 pages of items listed that cover every variation in the box.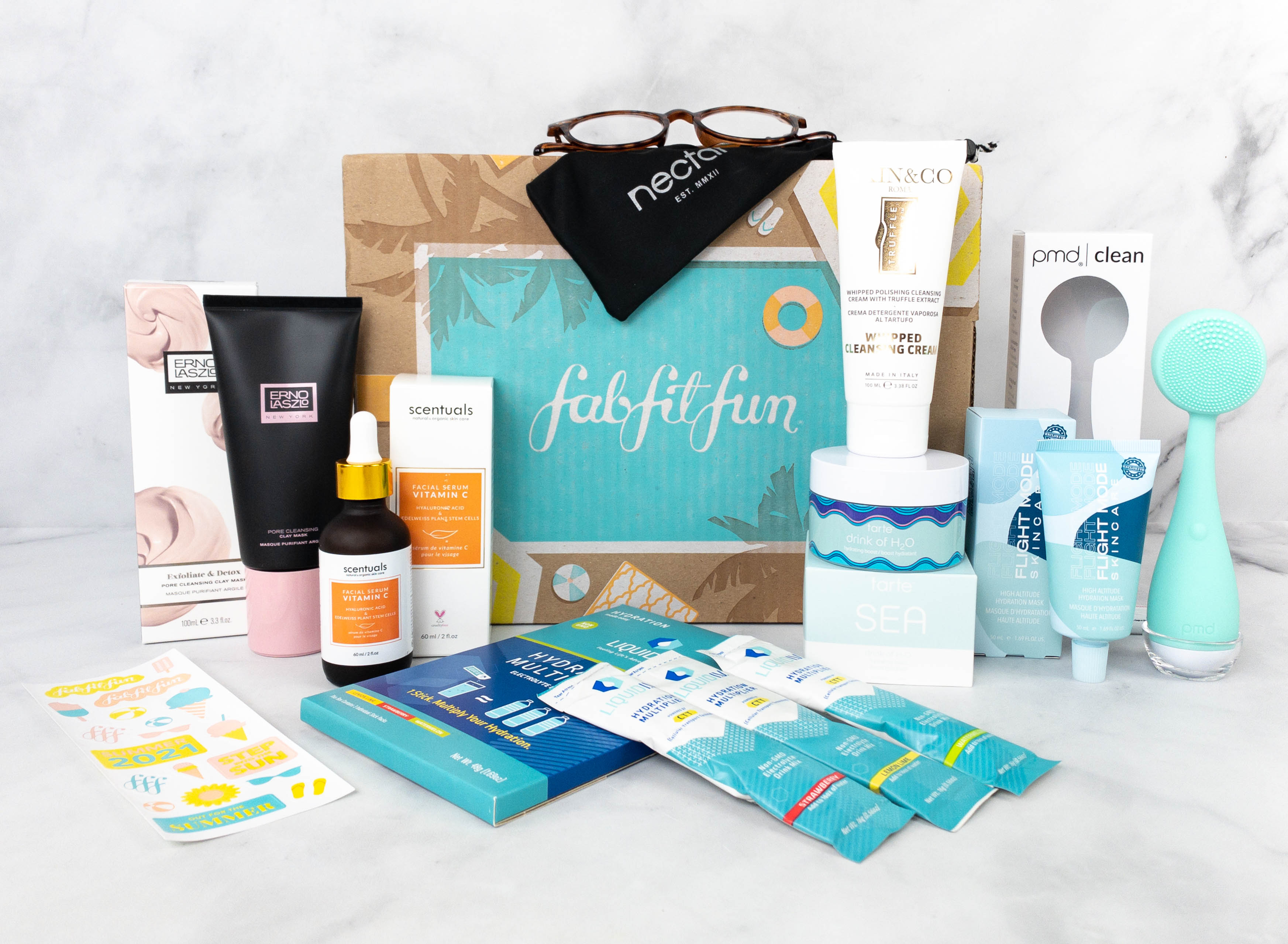 Everything in my FabFitFun VIP Box for Summer 2021! There are lots of item variations that are detailed below.
I have an annual subscription so I was able to make a few extra choices than a seasonal subscriber.
Customization 1
Subscribers could choose among the following:
I got the PMD Clean!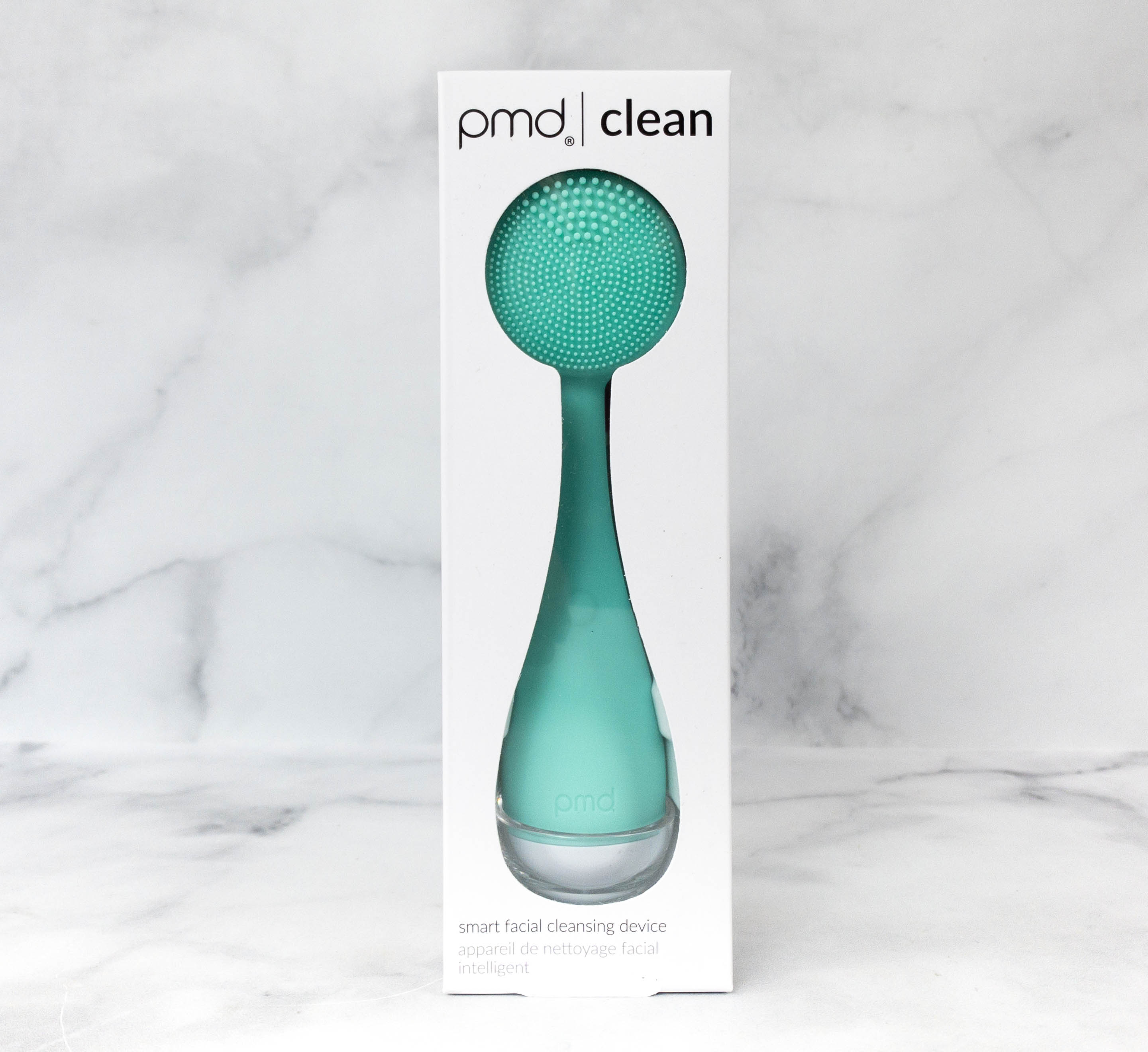 PMD Clean ($99) It's a smart facial device, designed to deeply cleanse the skin. It also helps with product absorption when used with moisturizers and serums.
On the side of the box, there's an illustration of the device with its features.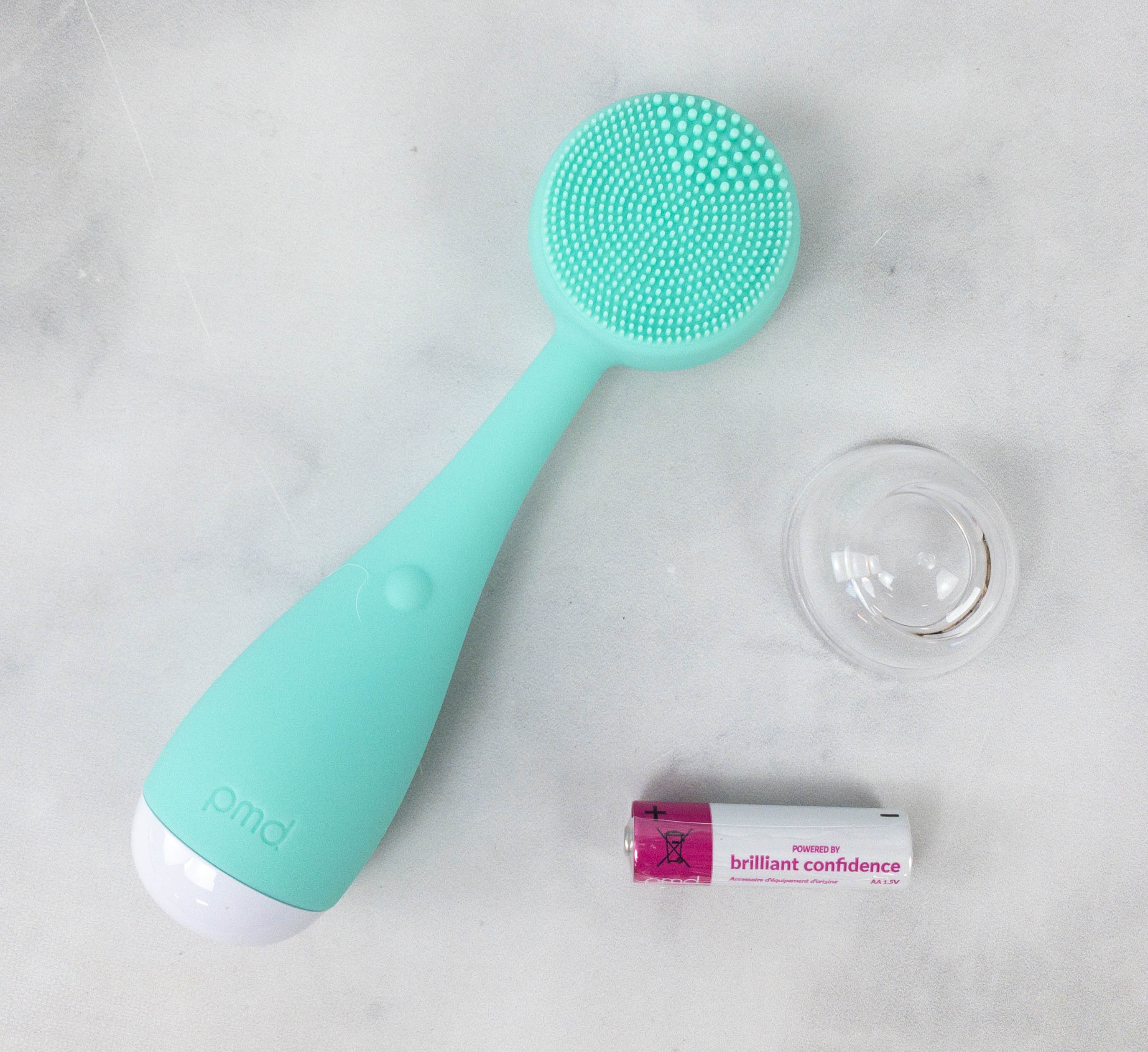 It comes in a pretty teal color! Included in the box is a stand so I can easily store it when not in use, plus a battery.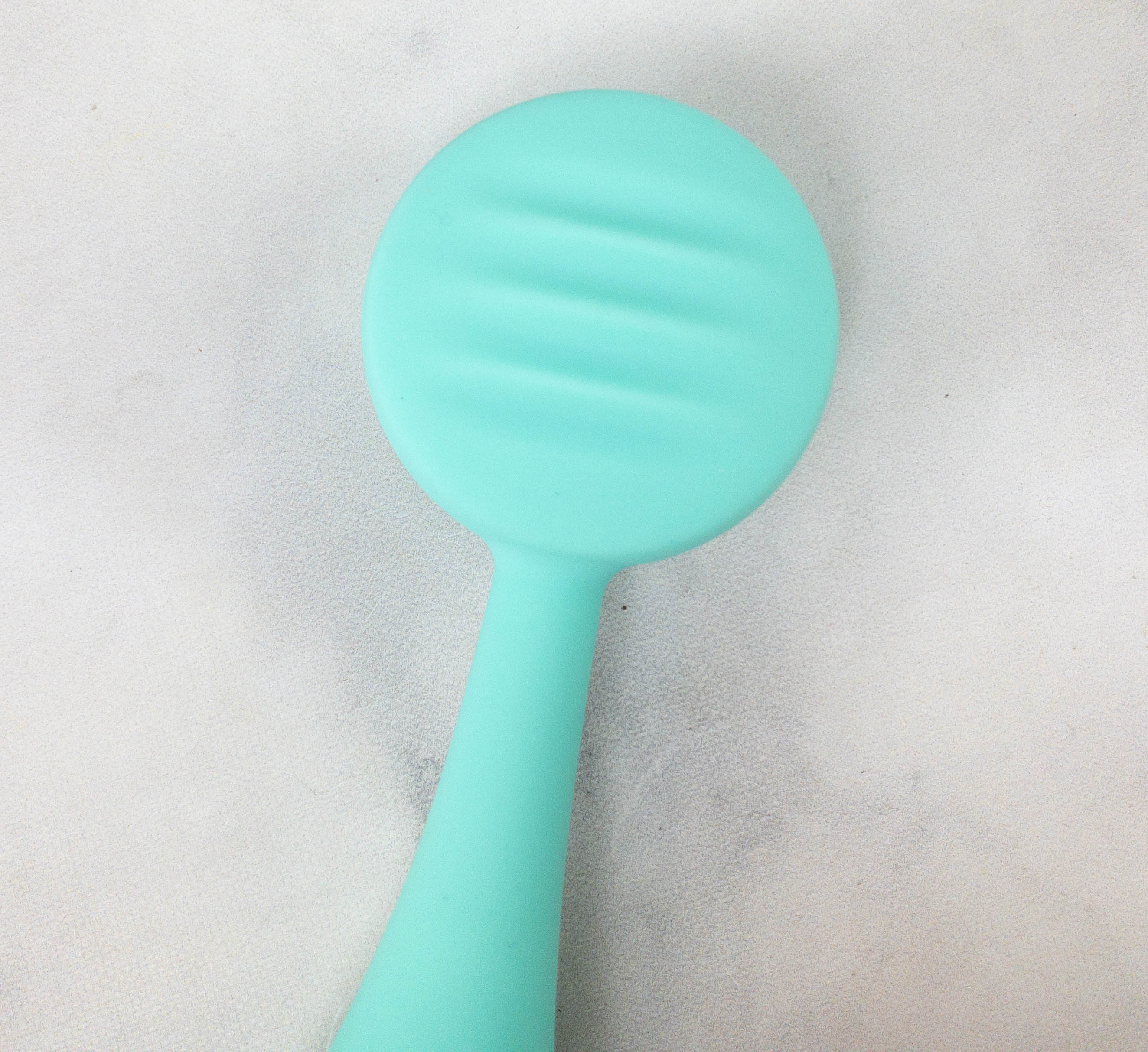 This device is waterproof so there's no need to worry about it getting wet. It's anti-bacterial as well!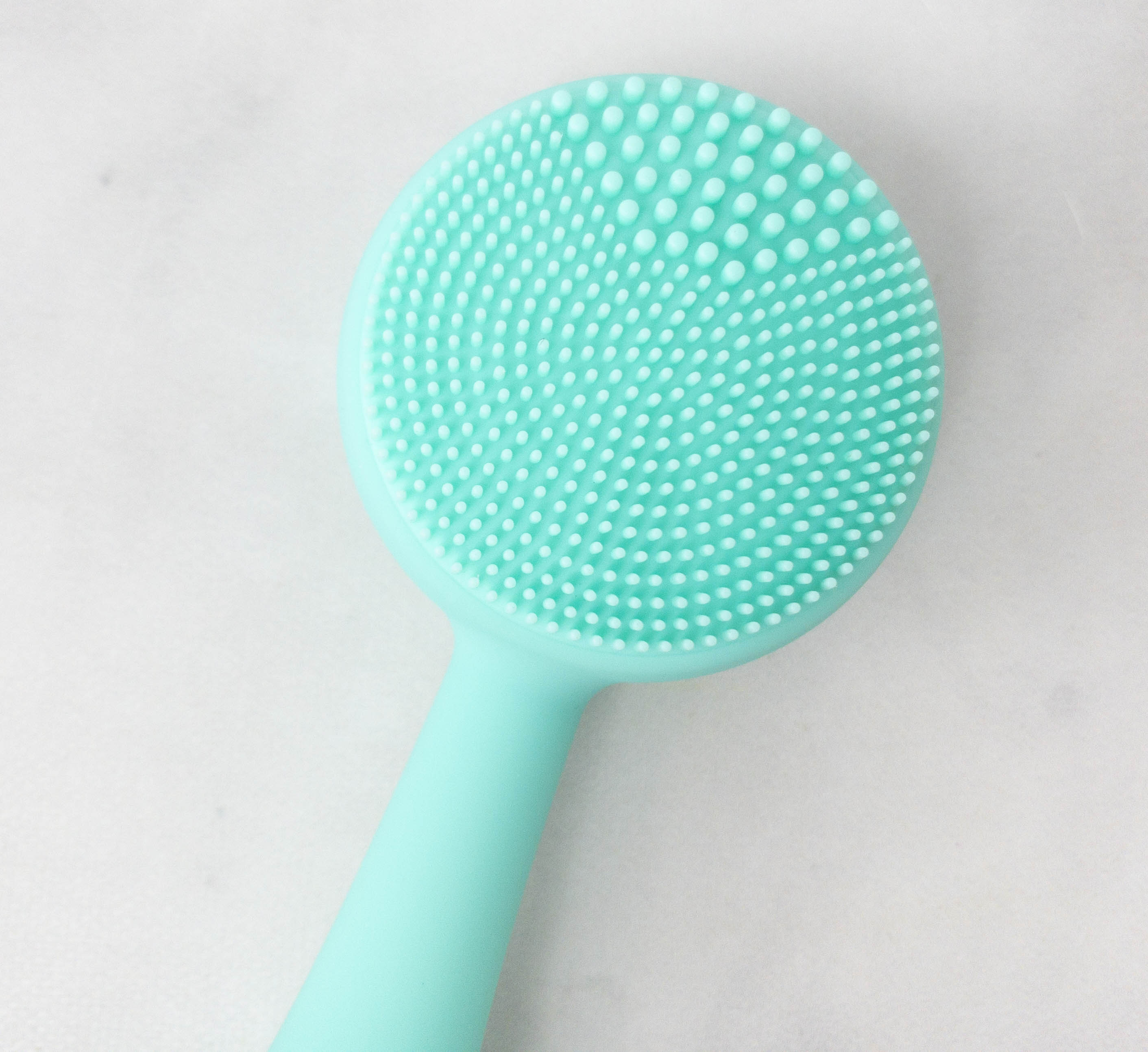 The soft silicone bristles massages the product onto your skin without scratching or damaging it.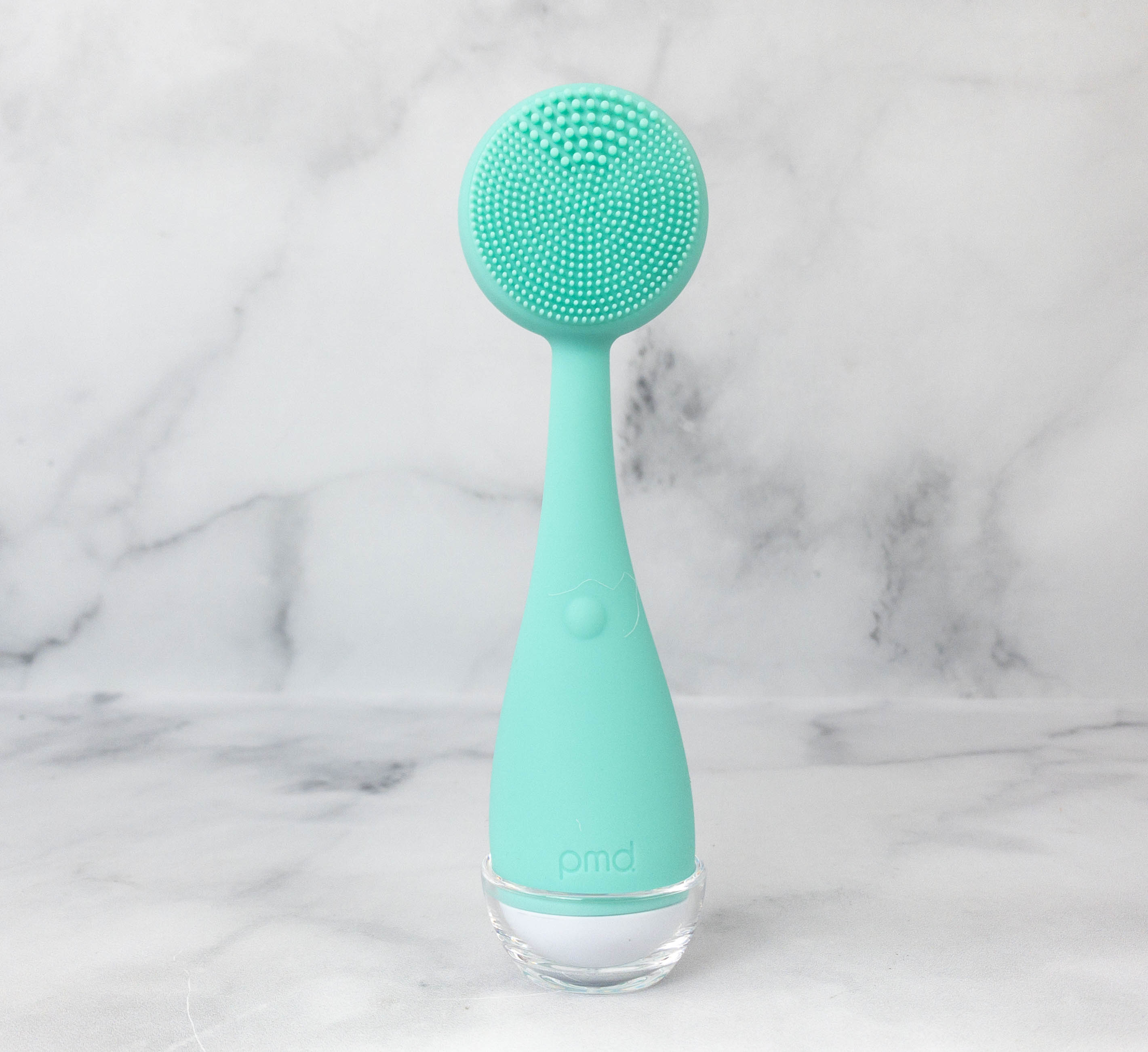 This really helps in deeply cleansing my face and the soft vibrations from this device is quite soothing. I like using this at night before bed to rinse my face and get rid of all the dirt and grime. It does a great job because my skin feels really relaxed and refreshed after!
Customization 2
Subscribers could choose among the following:
My item: Tarte Drink Of H2O Hydrating Boost Moisturizer!
Tarte Drink Of H2O Hydrating Boost Moisturizer ($39) This water-based gel moisturizer is perfect for summer because of the cooling sensation it gives the skin! Formulated with vegan ingredients, it provides intense hydration and even helps reduce appearance of lines and wrinkles.
The product came in a tub, so I can get the most out of it until the last drop. It's also lightweight and fast absorbing, so putting makeup afterward is not a problem.
Customization 3
Subscribers could choose among the following:
I received Nectar Blue Light Blocking Glasses – Round Eye Brown Tortoise!
Nectar Blue Light Blocking Glasses – Round Eye Brown Tortoise ($50) The eyeglasses came in a black pouch with a black and white drawstring.
It has a round frame with clear lenses. It filters blue light, so it's great to wear whenever you are in front of a computer or your phone to protect your eyes from blue light.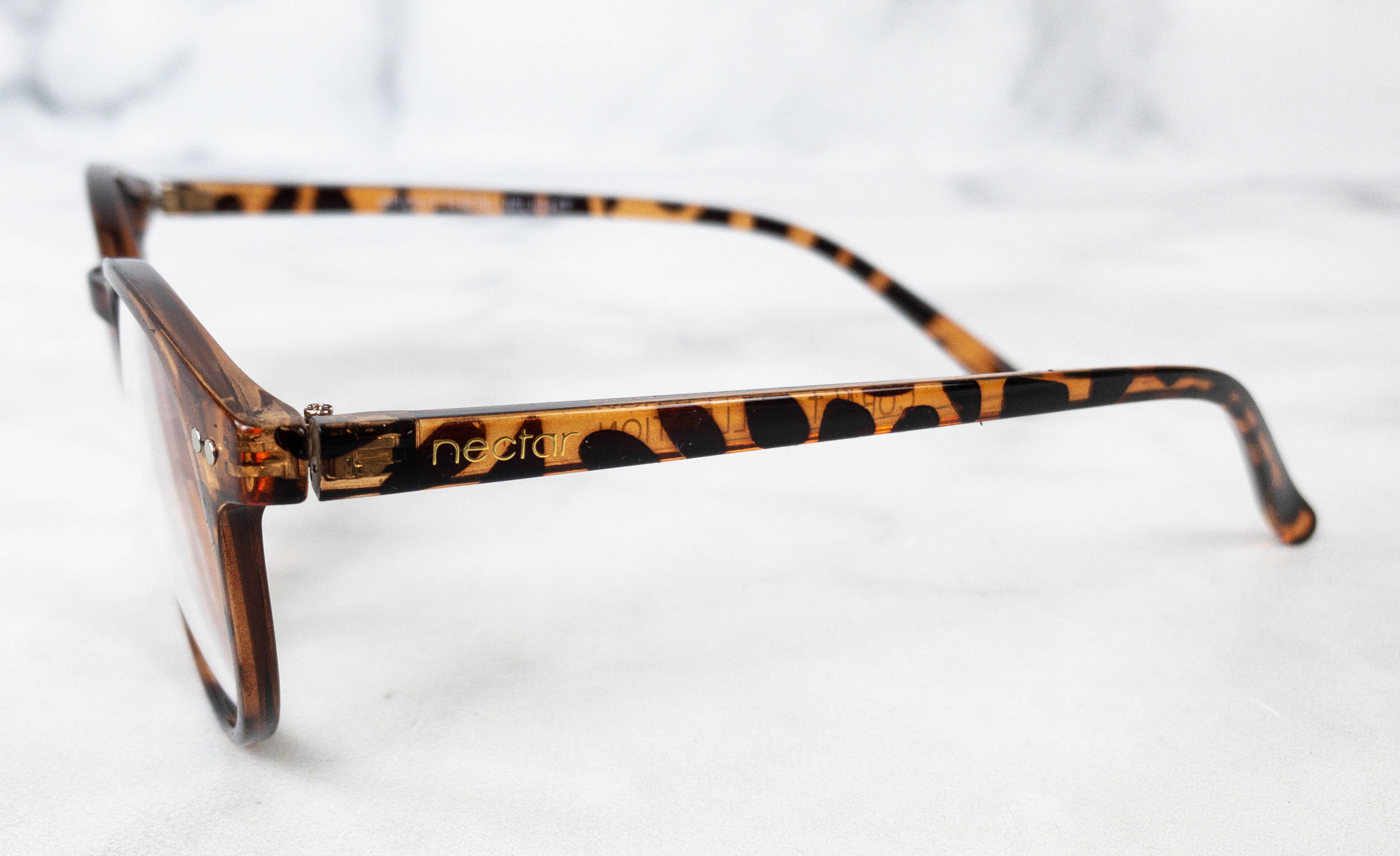 The brown tortoise design gives it a classic look. The temples are also made with light materials, so it's comfortable to wear.
Customization 4
Subscribers will get to choose among the following:
I picked the Scentuals Vitamin C Facial Serum!
Scentuals Vitamin C Facial Serum ($45) Ideal for most skin types, this facial serum is formulated with vitamin C which protects skin cells from damaging free radicals caused by UV exposure. Other key ingredients are moisturizing hyaluronic acid and anti-inflammatory edelweiss plant. To use, just get 2-4 drops of serum and massage to the face, neck, and decolletage. It feels luxurious when applied and it even smells good!
Customization 5
Annual Subscribers could choose among these items (and FFF will pick for everyone else):
I got Flight Mode High Altitude Hydration Mask!
Flight Mode High Altitude Hydration Mask ($25) As its name suggests, this hydration mask is great to use during long flights to help boost hydration despite being exposed to high altitudes. It contains a blend of Australian wildberry harvest and hyaluronic acid, which provides moisturize minus the heavy feeling. This is recommended to be massaged on the face in circular motions into your skin to help increase blood flow and boost absorption.
Customization 6
Annual Subscribers could choose a 1-, 2-, or 3-item bundle (and FFF will pick for everyone else):
[bundles as shown above – retail prices for individual products in the bundles below!]
Eyeko Double Act Shadow Stick in Cookies & Cream ($55)
Barefoot Scientist Pedicure File ($55)
Seraphine Botanicals Fruit Butter Lip Mask ($25)
Beautaniq Beauty Eye Gels ($49)
Erno Laszlo Pore Cleansing Clay Mask ($76)
LashesMD Eyelash Conditioner ($69.95)
Murad Rapid Collagen Infusion ($78)
OLEHENRIKSEN PHAT Glow Facial Mask ($50)
Verso Botanicals Super Eye Serum ($65)
I scored the Skin & Co Whipped Cleansing Cream and Erno Laszlo Pore Cleansing Clay Mask bundle!
Skin & Co Whipped Cleansing Cream ($23.33) Another product for improving dry and dull skin is this cleanser made with antioxidant-rich black winter truffle extract and moisturizing sweet almond oil. I like its gel-cream consistency, it feels great on my skin. It does a great job of decongesting pores and removing stubborn makeup, leaving my skin clean, soft, and hydrated after use!
Erno Laszlo Pore Cleansing Clay Mask ($39) Lastly, here's a cleansing clay mask which works really well in absorbing excess oils from my face! Ideally used once or twice a week, it contains bentonite clay known for its detoxifying properties and calamine which moisturizes the skin and helps minimize pores at the same time. This is ideally used after cleansing. Just apply a thick layer, leave it for 10-15 minutes, and rinse.
This was such a fun and jampacked box! I'm definitely in the mood for summer, thanks to these items! I love all the beauty and skincare products I received in my box, especially the hydration boost moisturizer and the high altitude hydration mask. They are both great to use this season because they are lightweight and non-oily, plus they keep my skin well-hydrated for a long time. They are also ideal to bring when traveling. Another item I like is the smart facial cleansing device, which helps in deep cleansing and in boosting product absorption. My box has a retail value of around $320 which is such a steal not only for the price but also because all the items in it were really nice. Keep in mind that the box value will vary depending on its contents but nonetheless, it's a fun quarterly treat for anyone who loves premium items.
What do you think of the FabFitFun Fall Box?
Visit FabFitFun VIP Box to subscribe or find out more!
This page has healthy recipes, including Horiatiki Salad.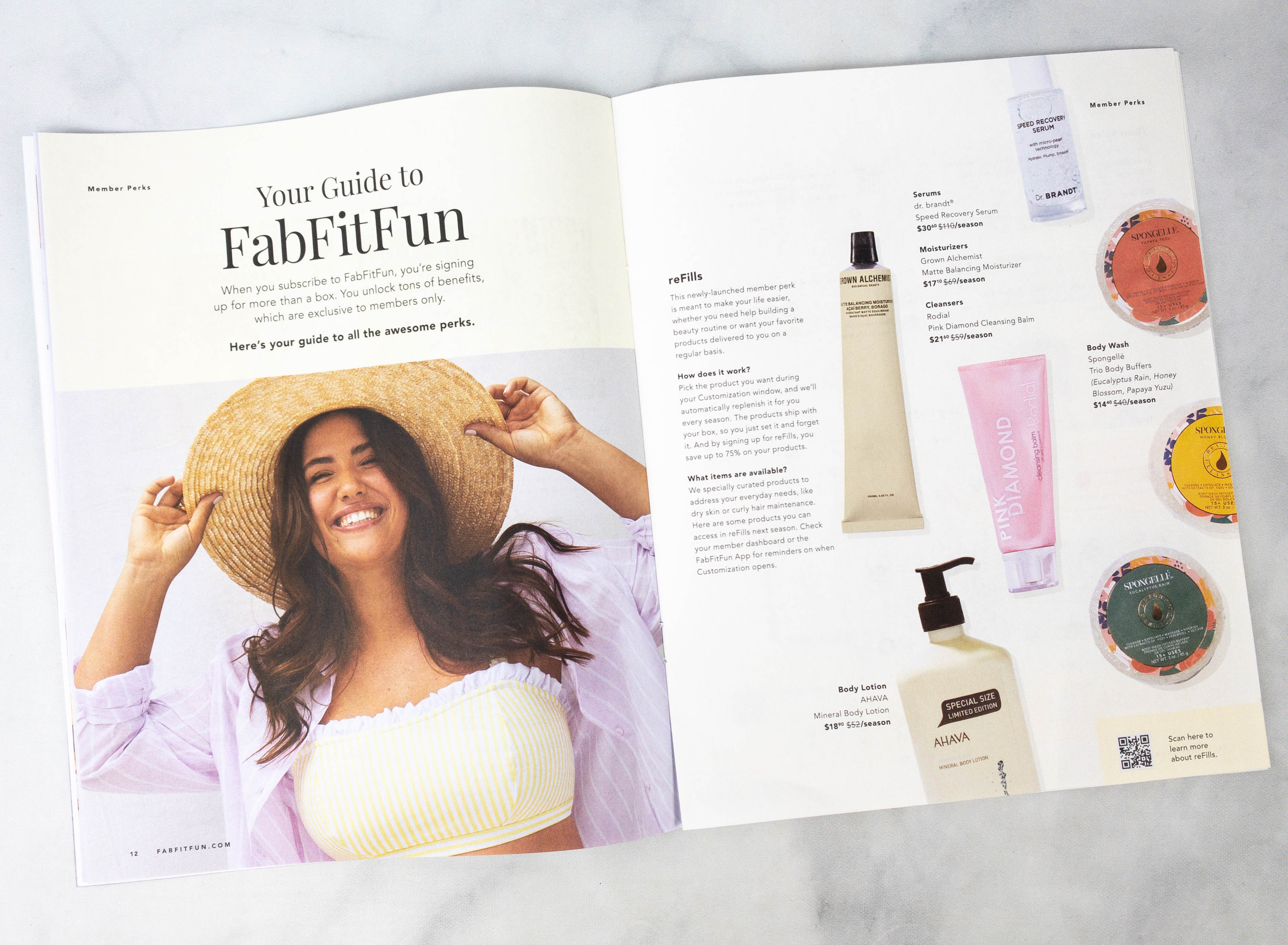 Here's some info on subscriber perks, such as beauty products that will be shipped automatically with your next box.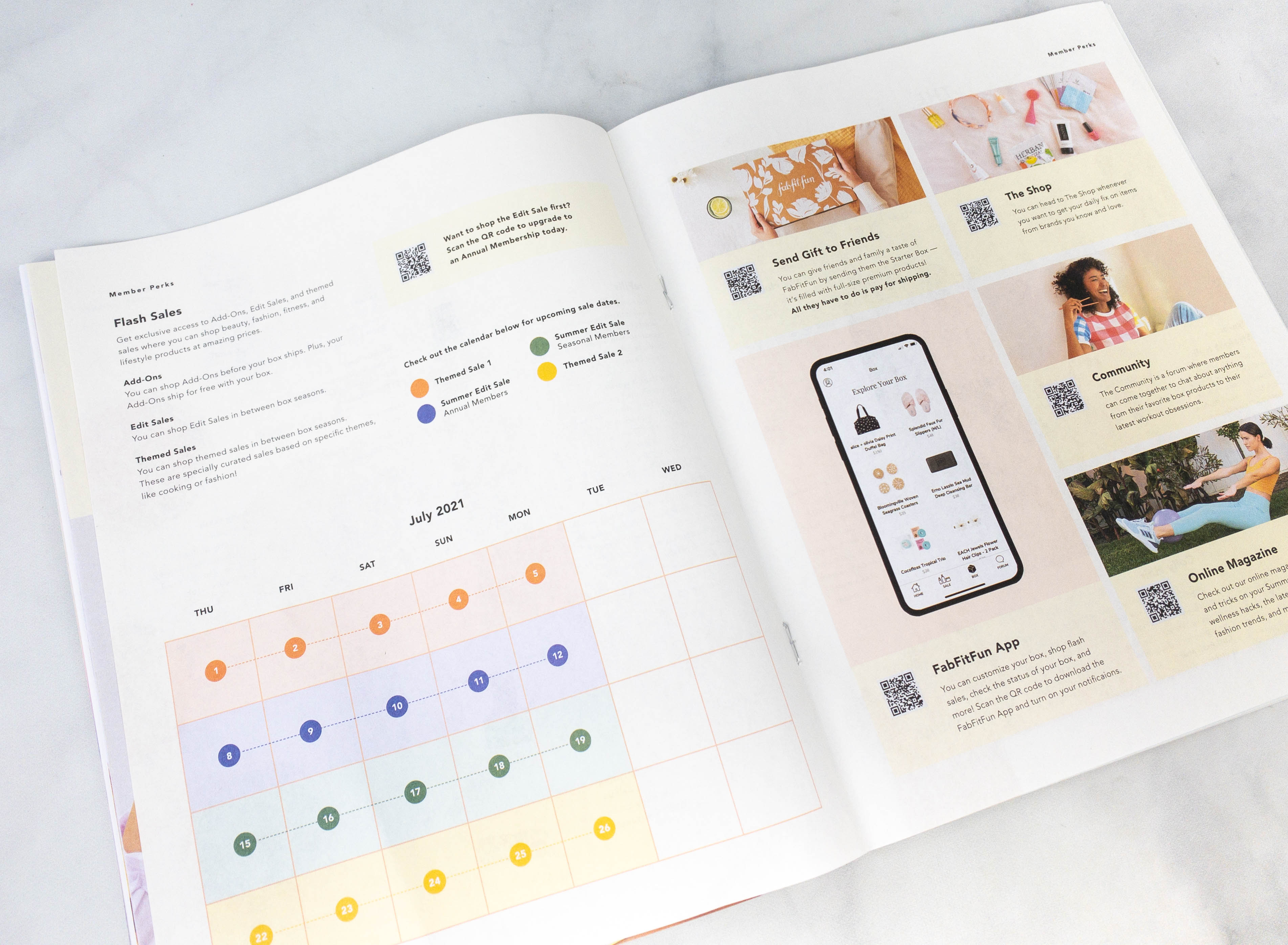 Looks like some flash sales will be happening in July, and the dates are indicated on the calendar!
There are hair care tips, as well as ways on how to pamper yourself at home!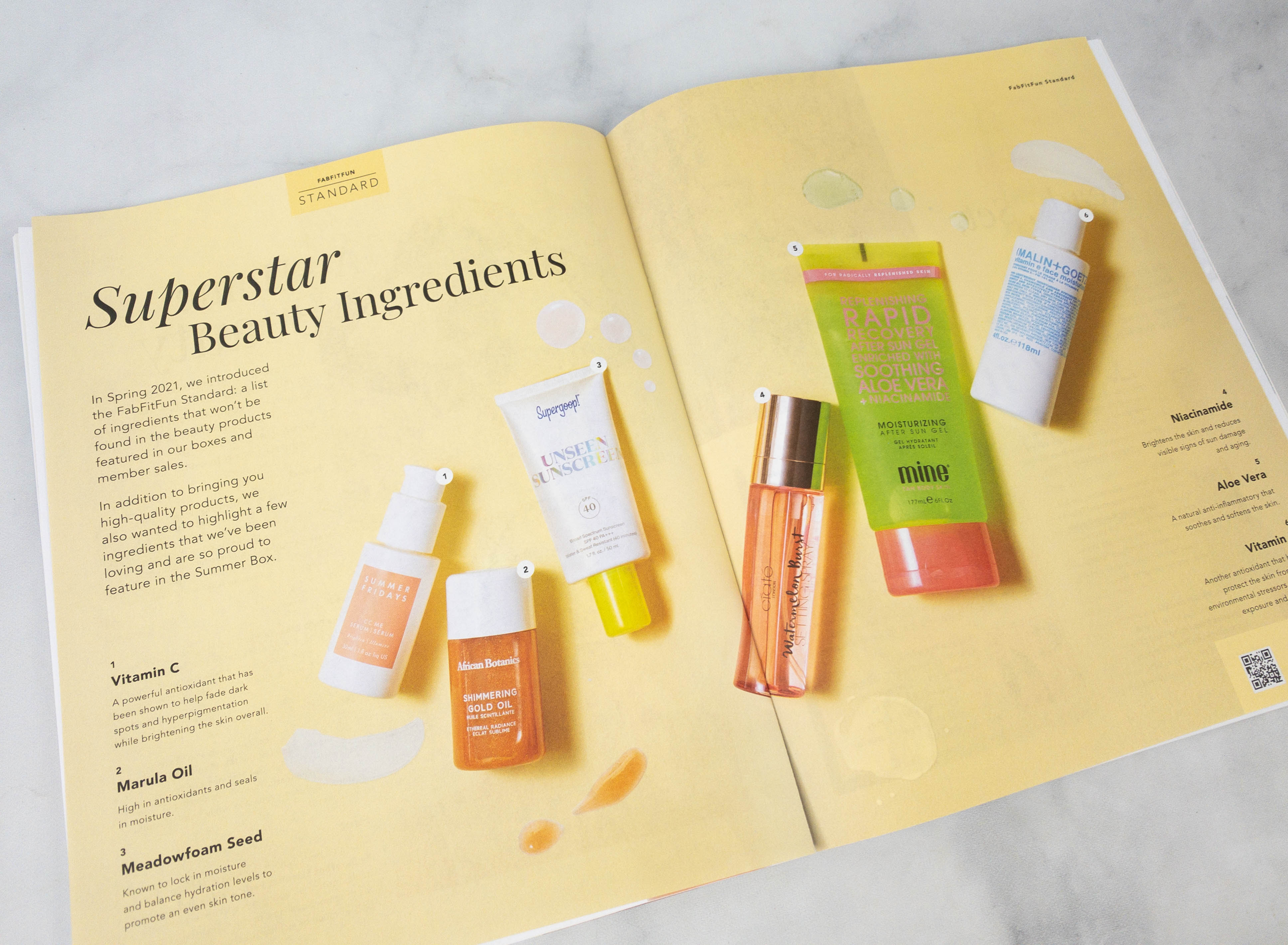 They also put a spotlight on superstar beauty ingredients such as vitamin C, marula oil, meadowfoam seed, niacinamide, and aloe vera.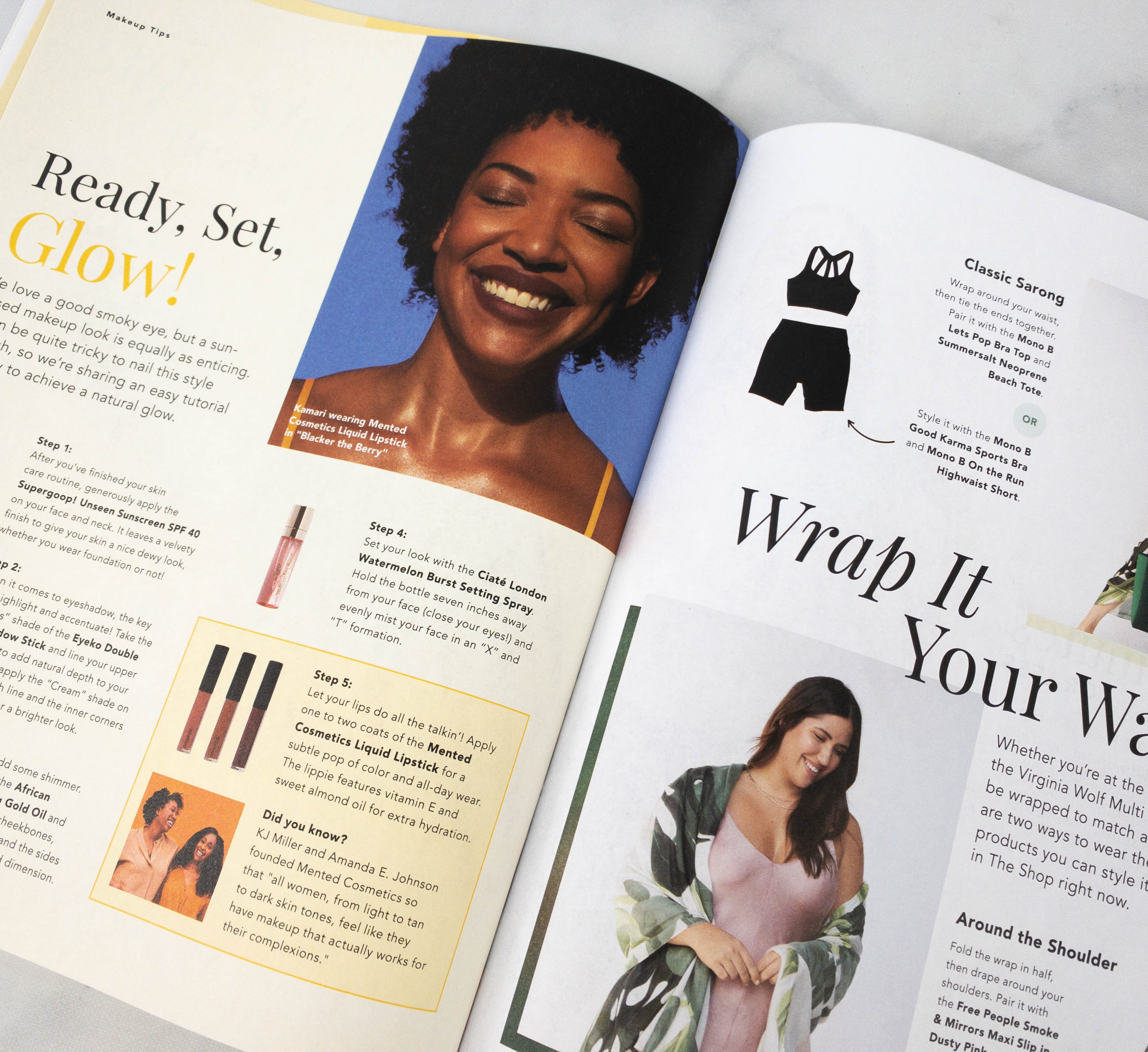 I love reading this magazine because there are a lot of things that I can learn about beauty, skincare, and even fashion!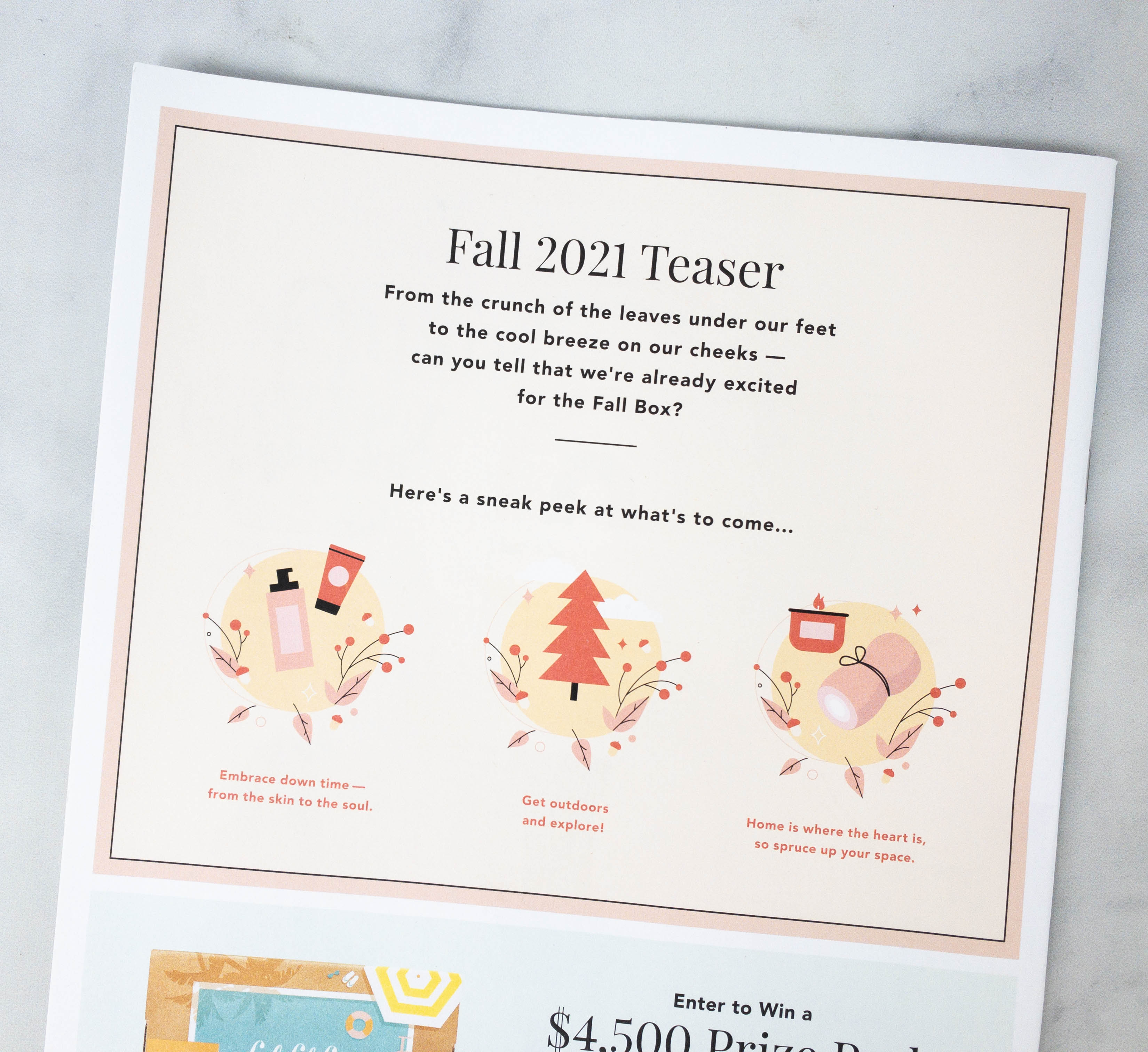 There's also a teaser for the Fall 2021 box at the back!