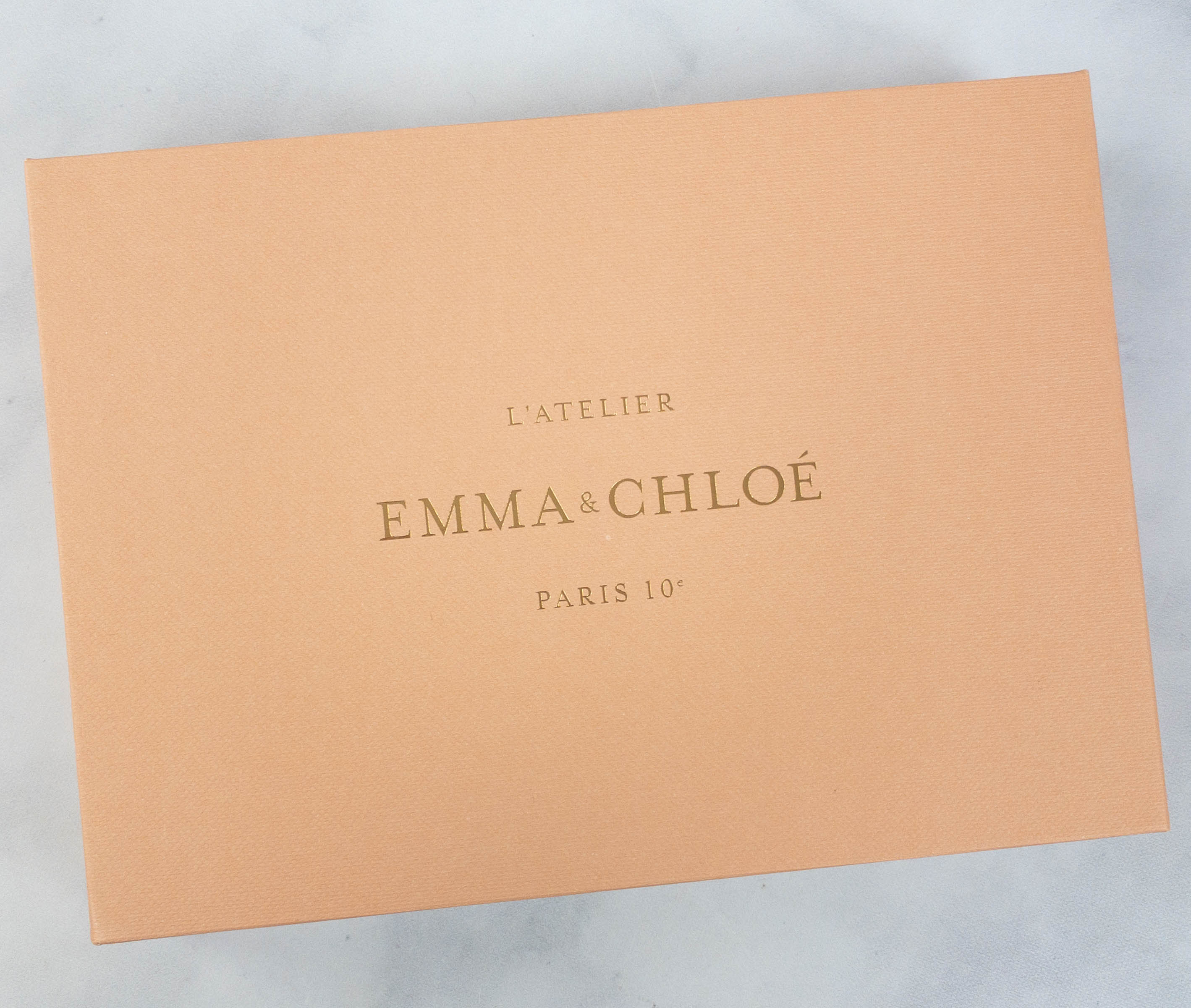 Emma & Chloe is a monthly French designer jewelry subscription box. Every month you'll get a new piece ($50 to $200 value) for $35. You can also shop the website for some beautiful accessories, and your monthly membership comes with 20% off the shop!
DEAL: Use the coupon code HELLOEC10 to get $10 off SITEWIDE!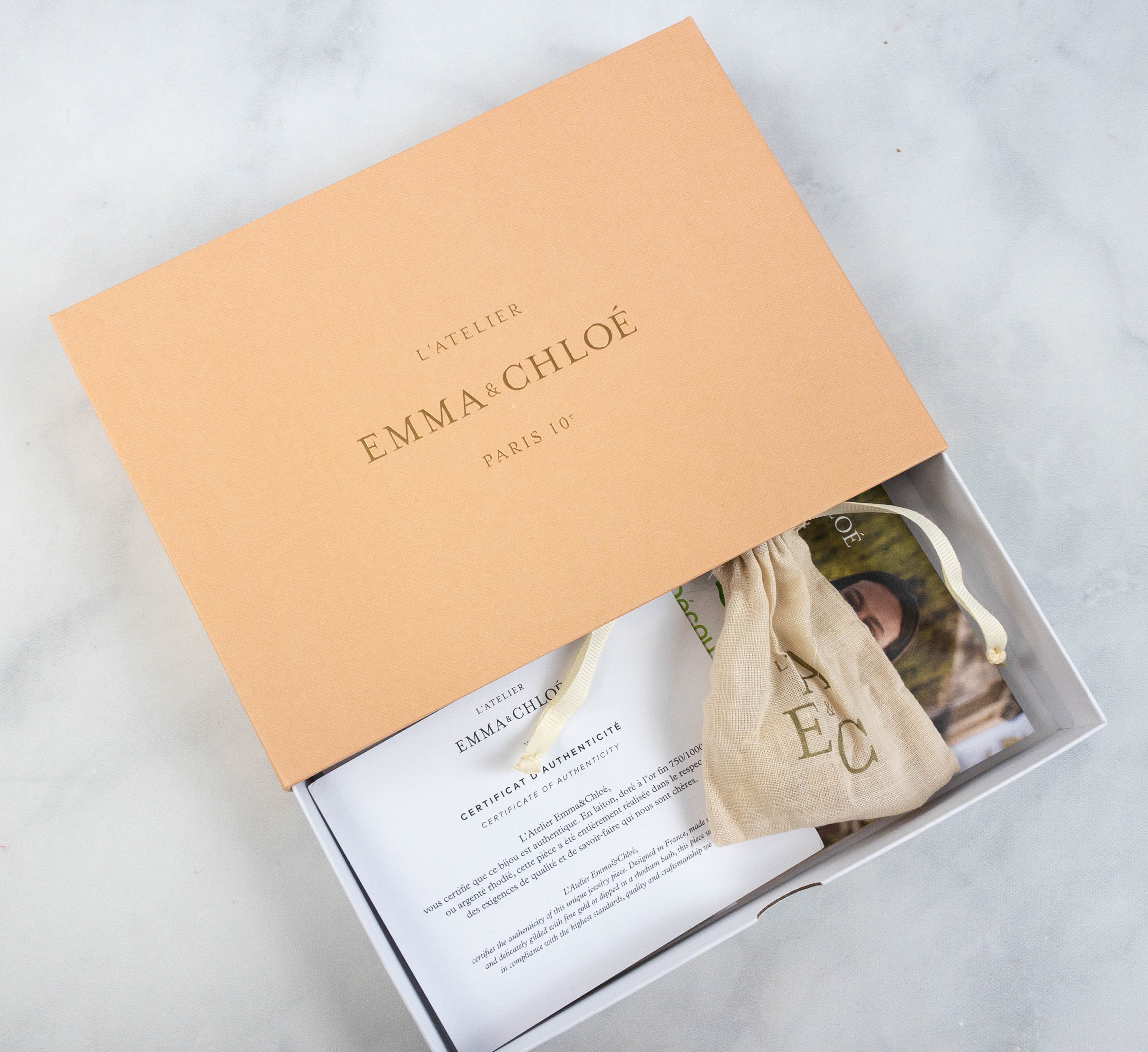 The items were packed in a drawstring pouch.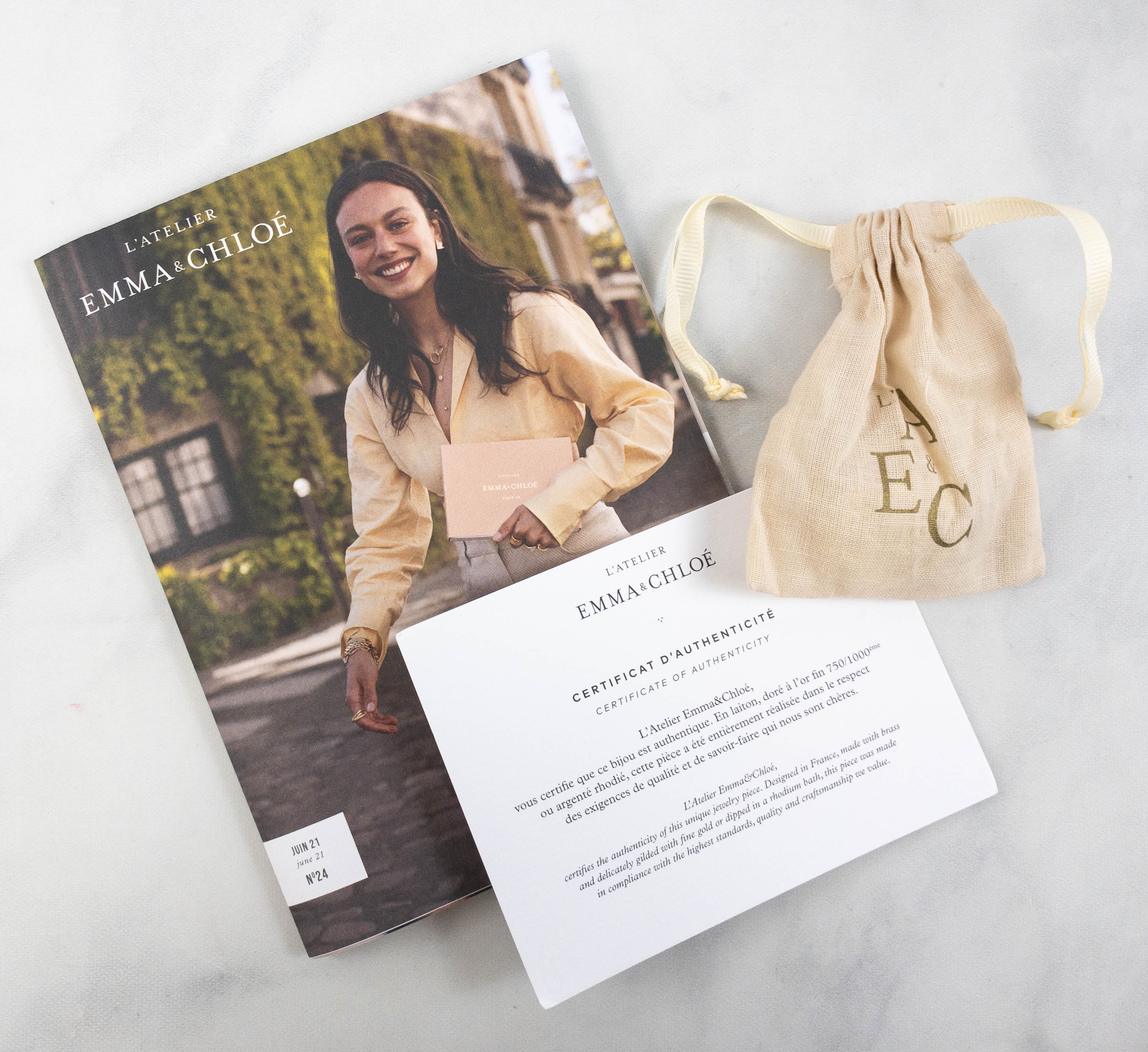 There's a mini-magazine along with a certificate of authenticity from Emma & Chloe.
There's a lot of good reads inside the magazine and it even included some lookbook pieces!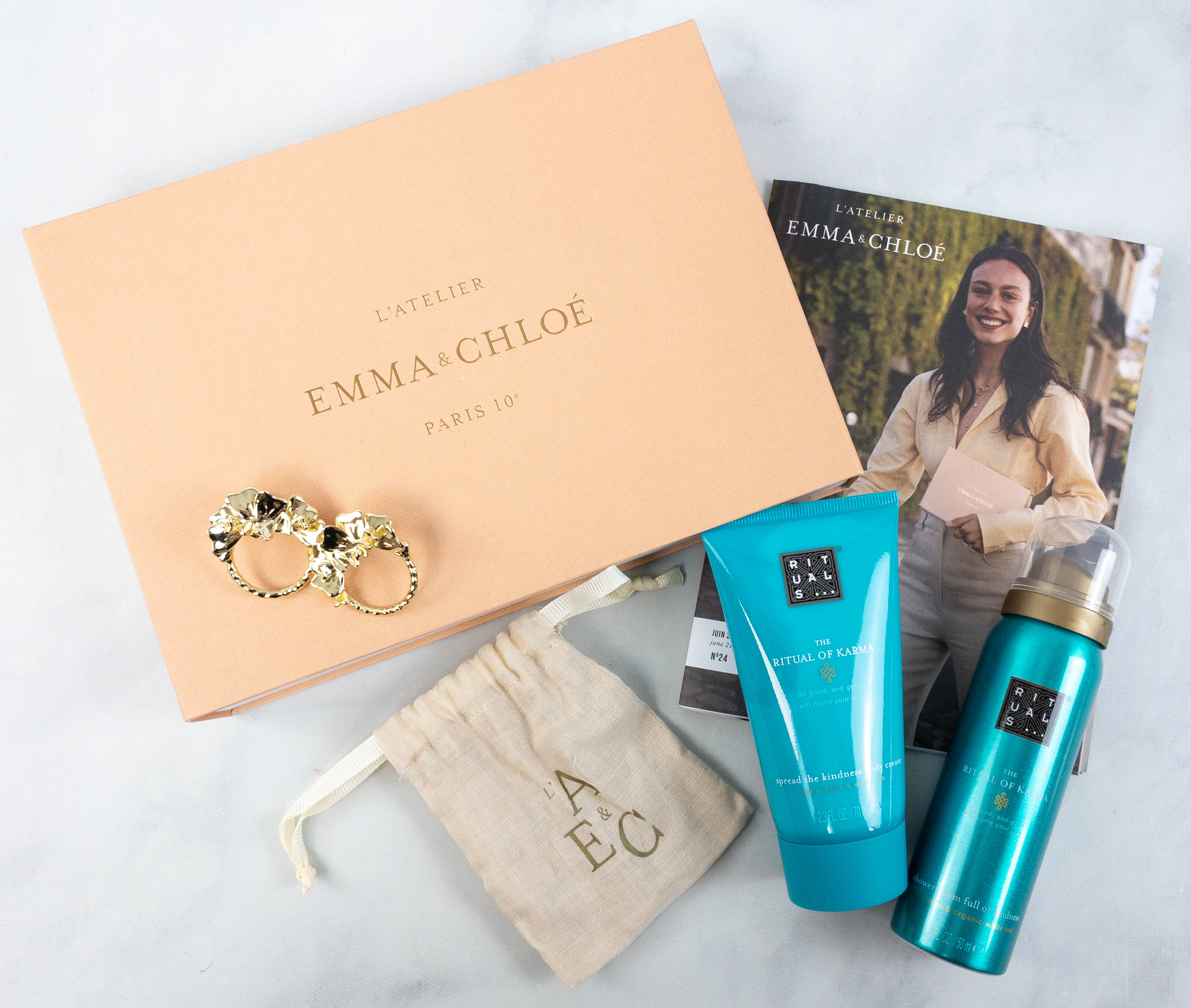 Here's everything inside my pretty box!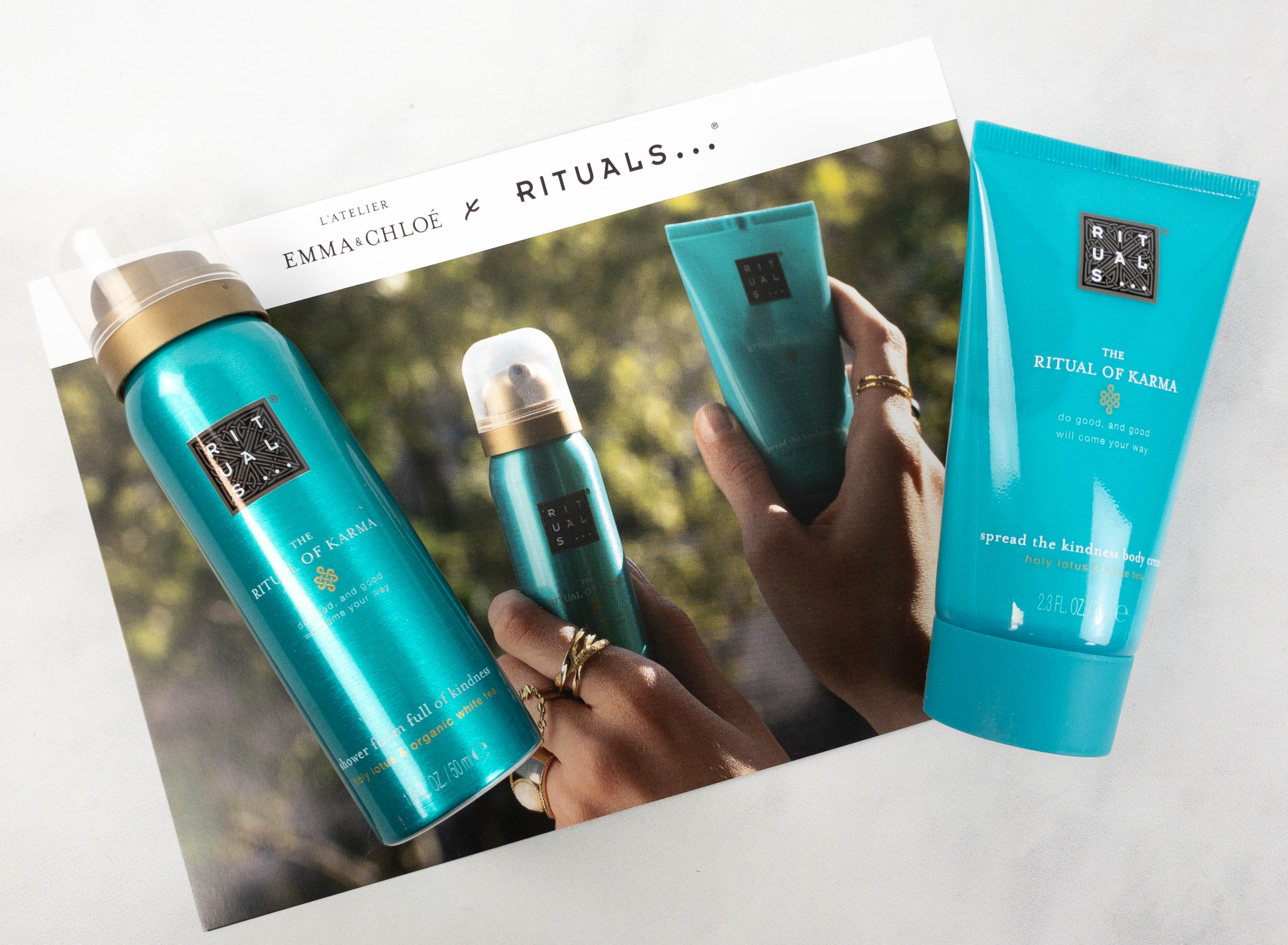 Rituals Body Cream. This month's box is a collaboration with Rituals so they included this Rituals Body Cream with a very creamy consistency. I like using this because it doesn't leave a greasy residue and it leaves my skin feeling soft and smooth. It's also highly moisturizing!
Rituals Foaming Shower Gel. Another item from Rituals is this shower gel that lathers up nicely. Its thick formula produces an amazing lather that leaves my skin feeling nice and clean. It also has a beachy and floral scent!
Inspired by ancient Hindu belief, The Ritual of Karma was designed to help you radiate positivity by living with good karma and practicing kindness. Enriched with white tea and holy lotus, the body care, sun care and home collections inspire you to practise kindness in all that you do. Immerse yourself in positive summer energy all year round and achieve wellness for mind, body and soul.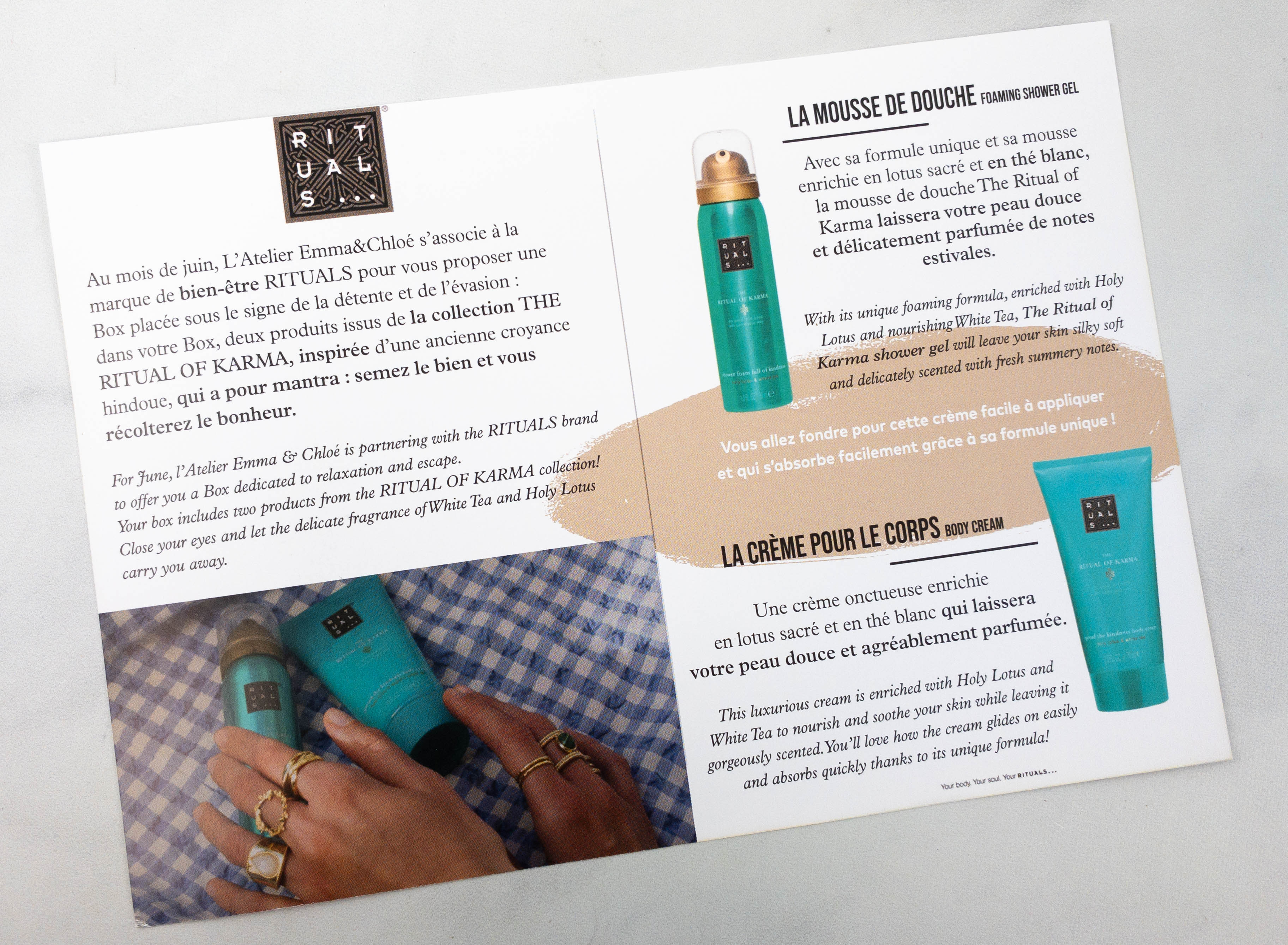 They included a card where you can see more information about the products. It's in French.
Cassia Earrings. Here's this month's featured French jewelry! It's a pair of gorgeous earrings and it came with a care card to help you keep and maintain its pristine condition.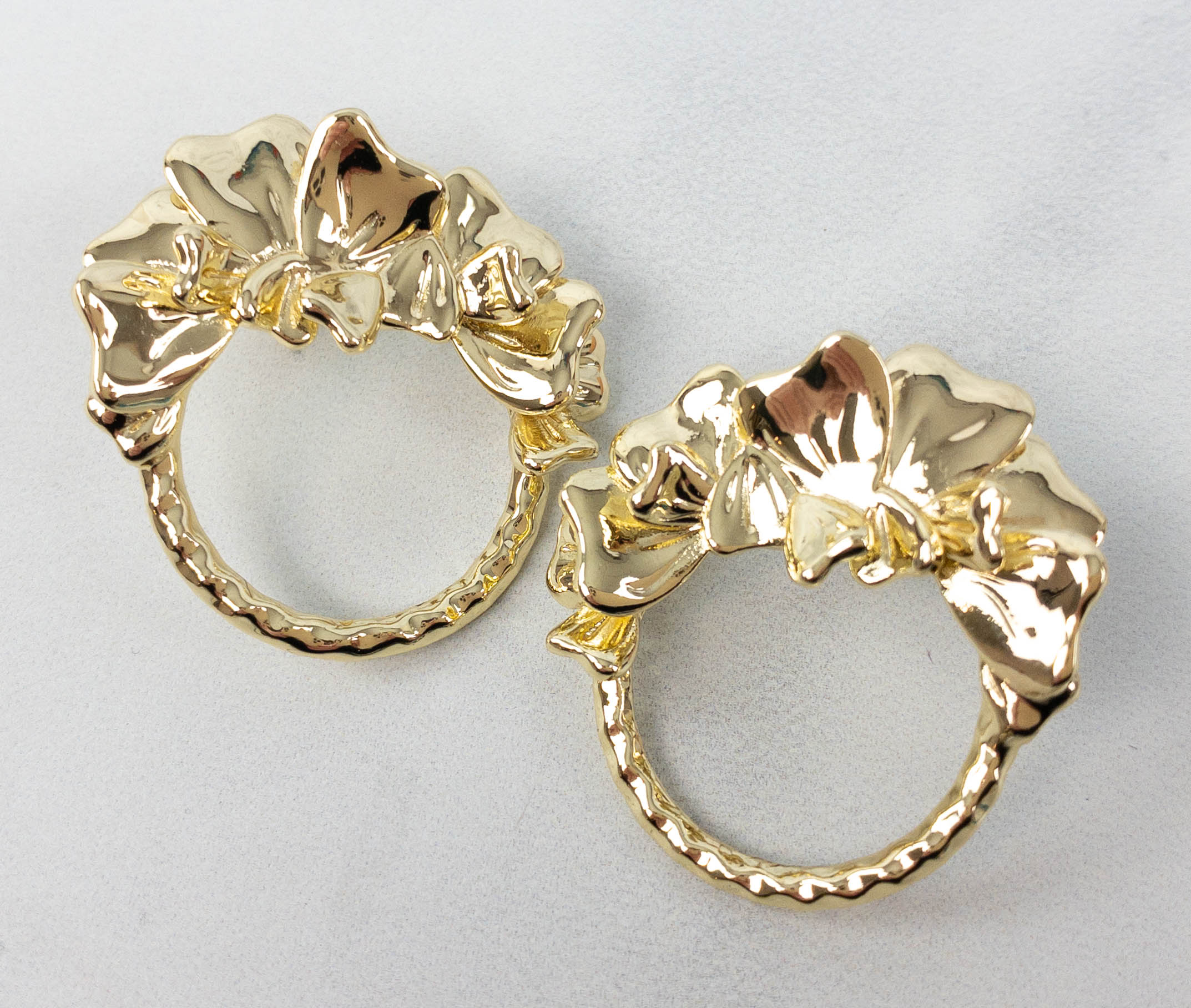 I love these earrings because they're bold statement pieces with a feminine touch. The hammered hoop design with textured petals look really nice, and honestly, a bit 80s inspired?!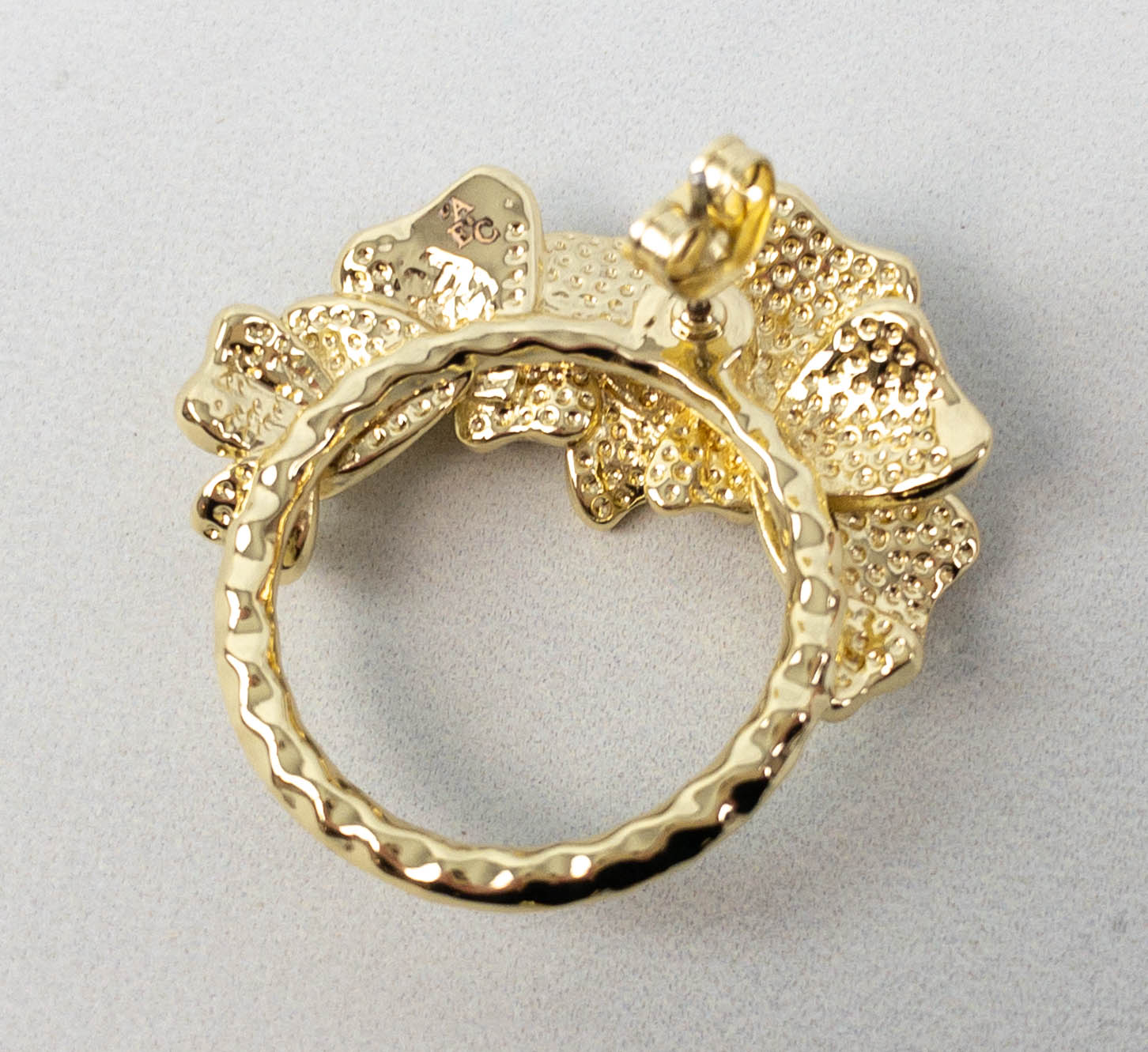 They may look like hoops but they actually have a butterfly backing!
These can be worn on formal occasions, or even with an office ensemble! For me, these are quite reminiscent of a holiday design
This month's Emma & Chloe box is a collaboration with Rituals! The featured French jewelry is a pair of earrings, and I love them because they're bold and chunky, and it can help elevate simple outfits, but really, I think this is a December piece for me. Am I wrong? I'm also happy with the bonus items: the body cream and the shower gel. They are easy to use and they help keep my skin smooth and soft. If you love collecting high-quality jewelry, this box might be up your alley! They send new pieces every month and the best thing is that you get to keep everything. They even send a care card so you can take care of your new jewelry properly – if you read French! I'm not sure if they're planning to produce an English-language version of this box again. C'est très authentique!
What do you think of this month's jewelry?
Visit Emma & Chloe to subscribe or find out more!
[/hide] More pics from the mini mag! [/hide]