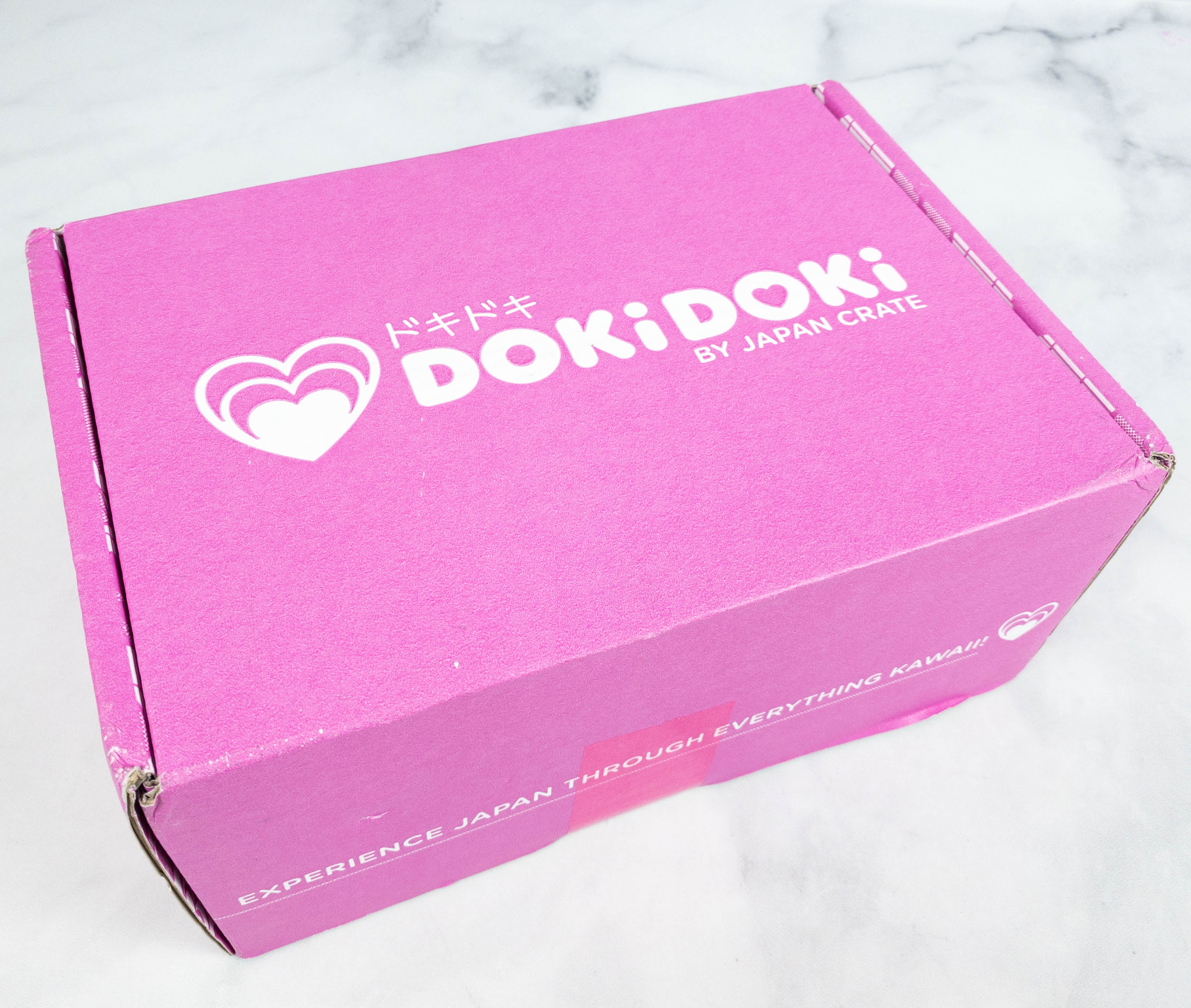 Doki Doki is a monthly kawaii subscription box from Japan Crate. You can subscribe to the box for $45.95 each month. Every month, you'll receive super cute themed Japanese kawaii items – accessories, stationery, plushies, and other adorable Japanese goodies. It's a reader selection on your best pop culture subscription boxes list!
FYI: The box price is normally $35, but there's currently a Covid-related shipping surcharge rolled into the price of the box.
DEAL: Use code HELLO to save $3 on your first Doki Doki!
OR Use the coupon code SUMIKKO to get a Sumikko Gurashi Watch Set with your first crate!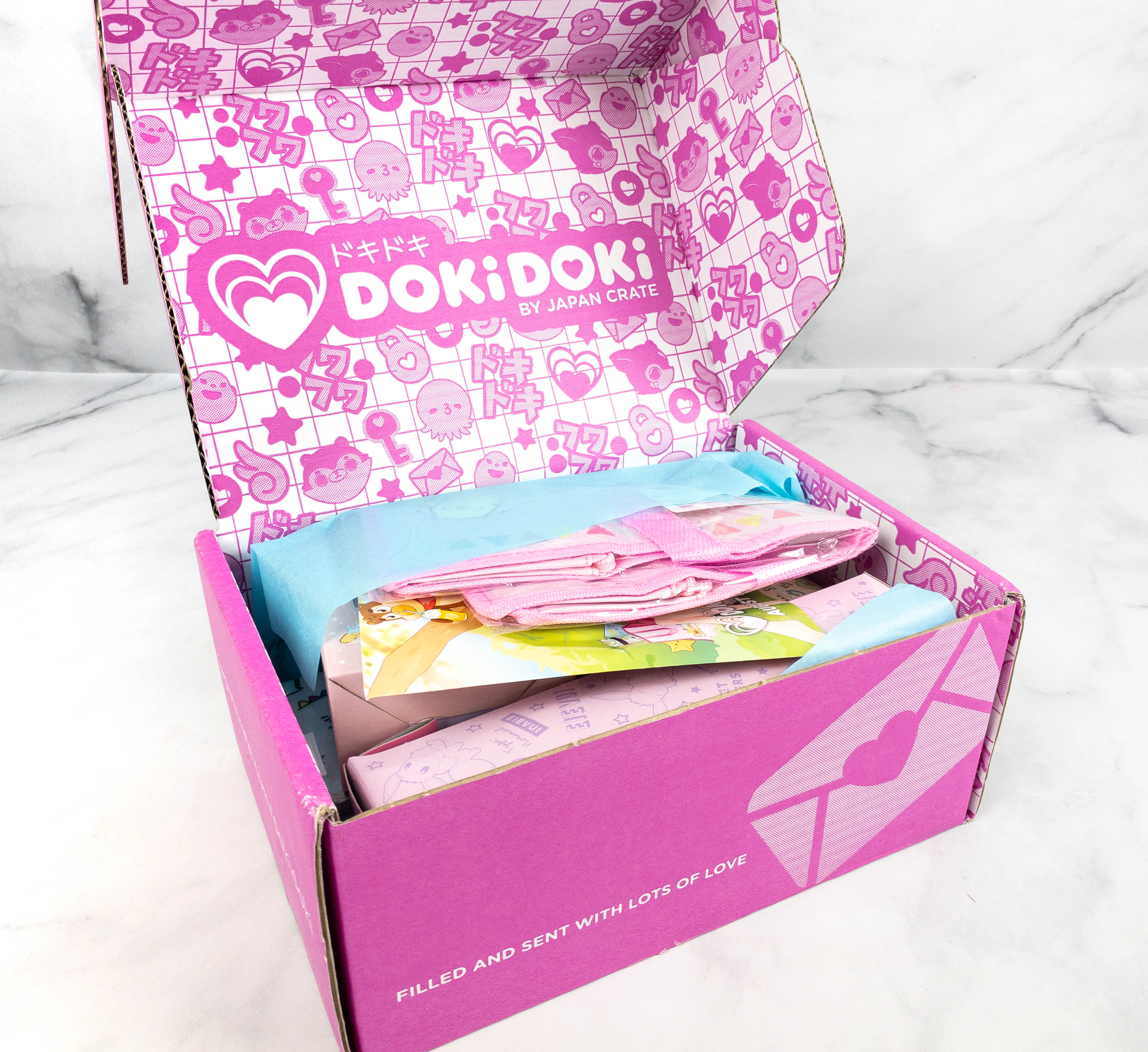 The interior of the box is filled with cute doodles!
It includes a booklet with kawaii cover art.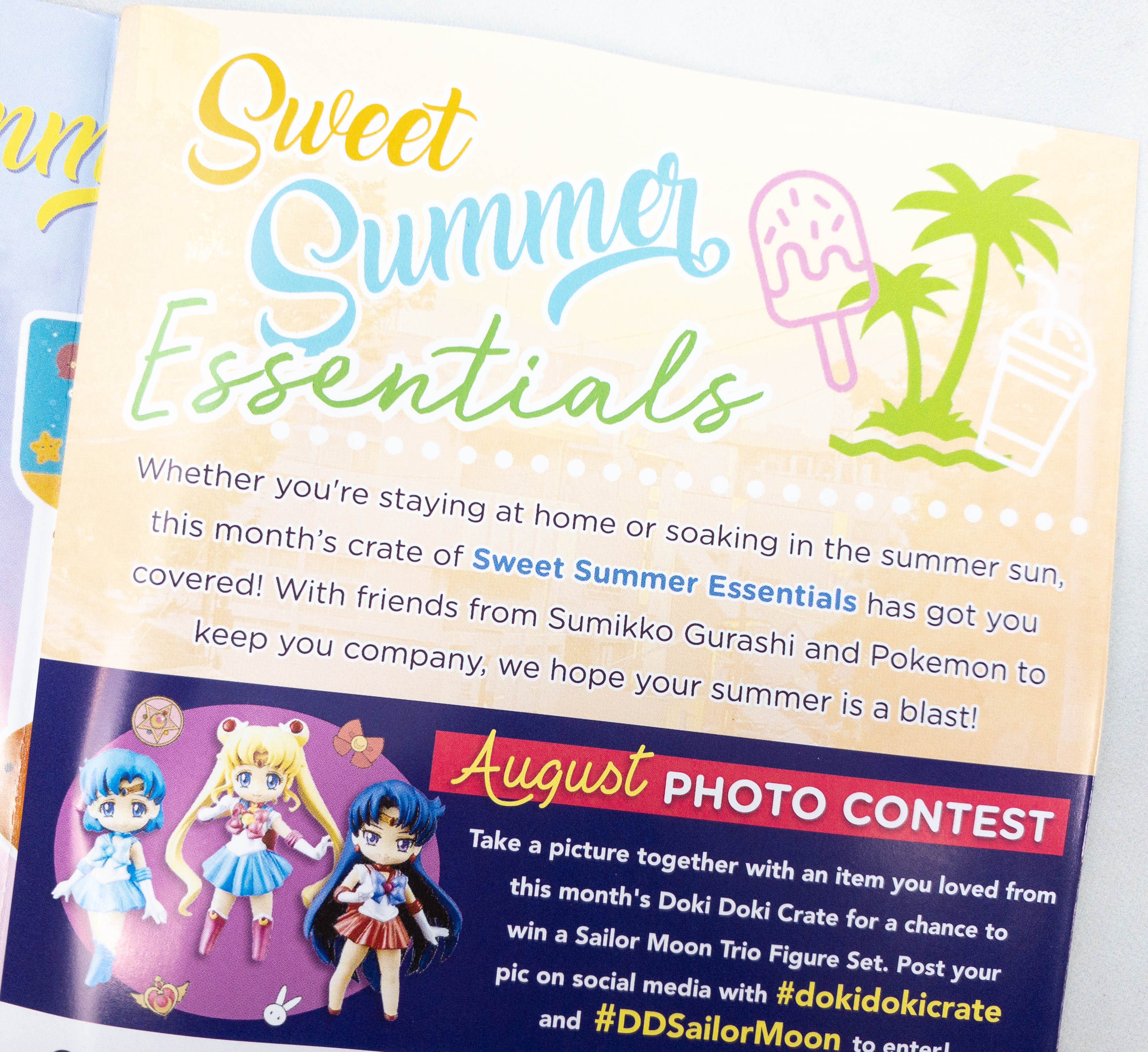 The August 2021 theme is SWEET SUMMER ESSENTIALS!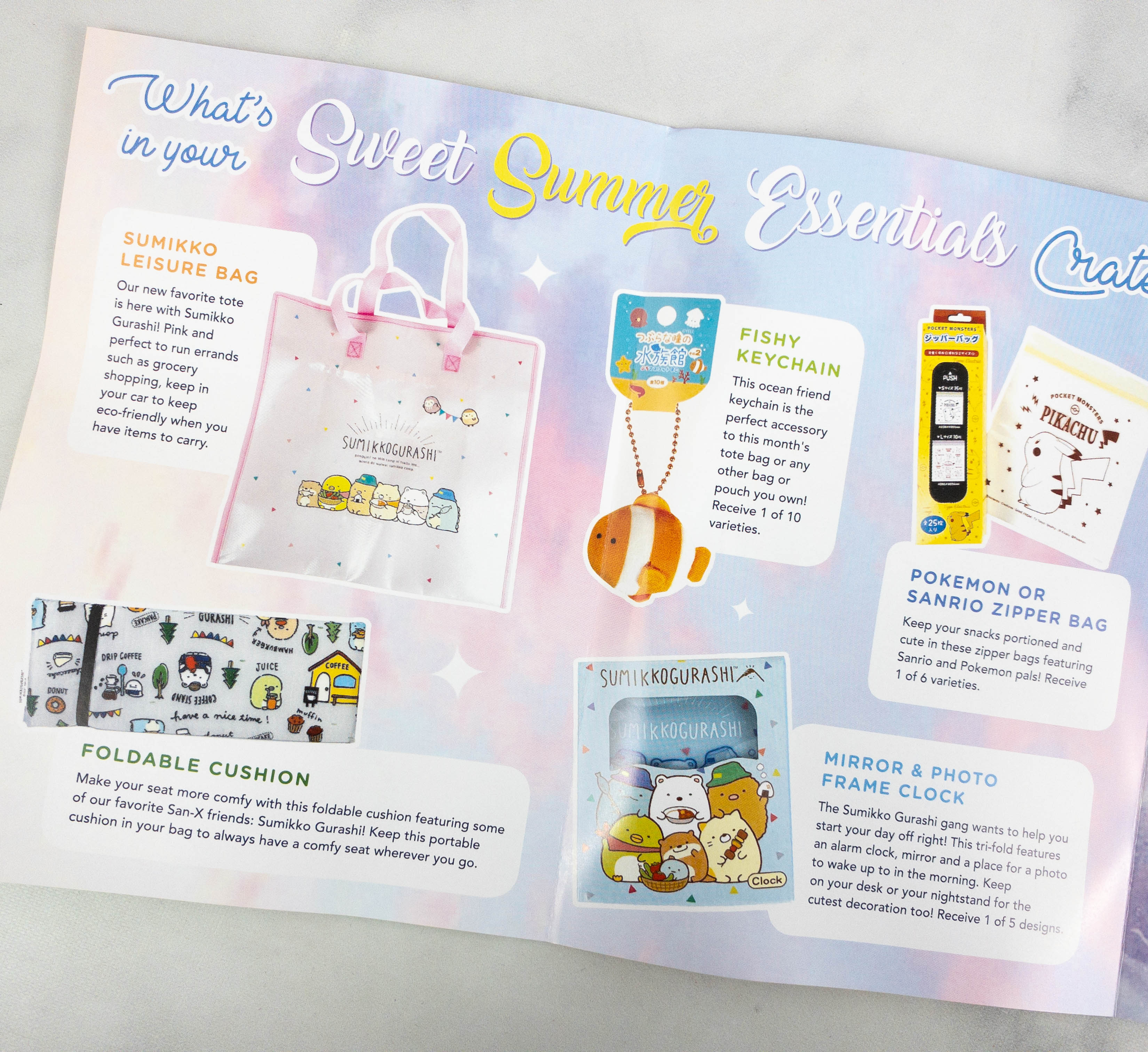 Inside, there are photos of the items, plus a brief description for each.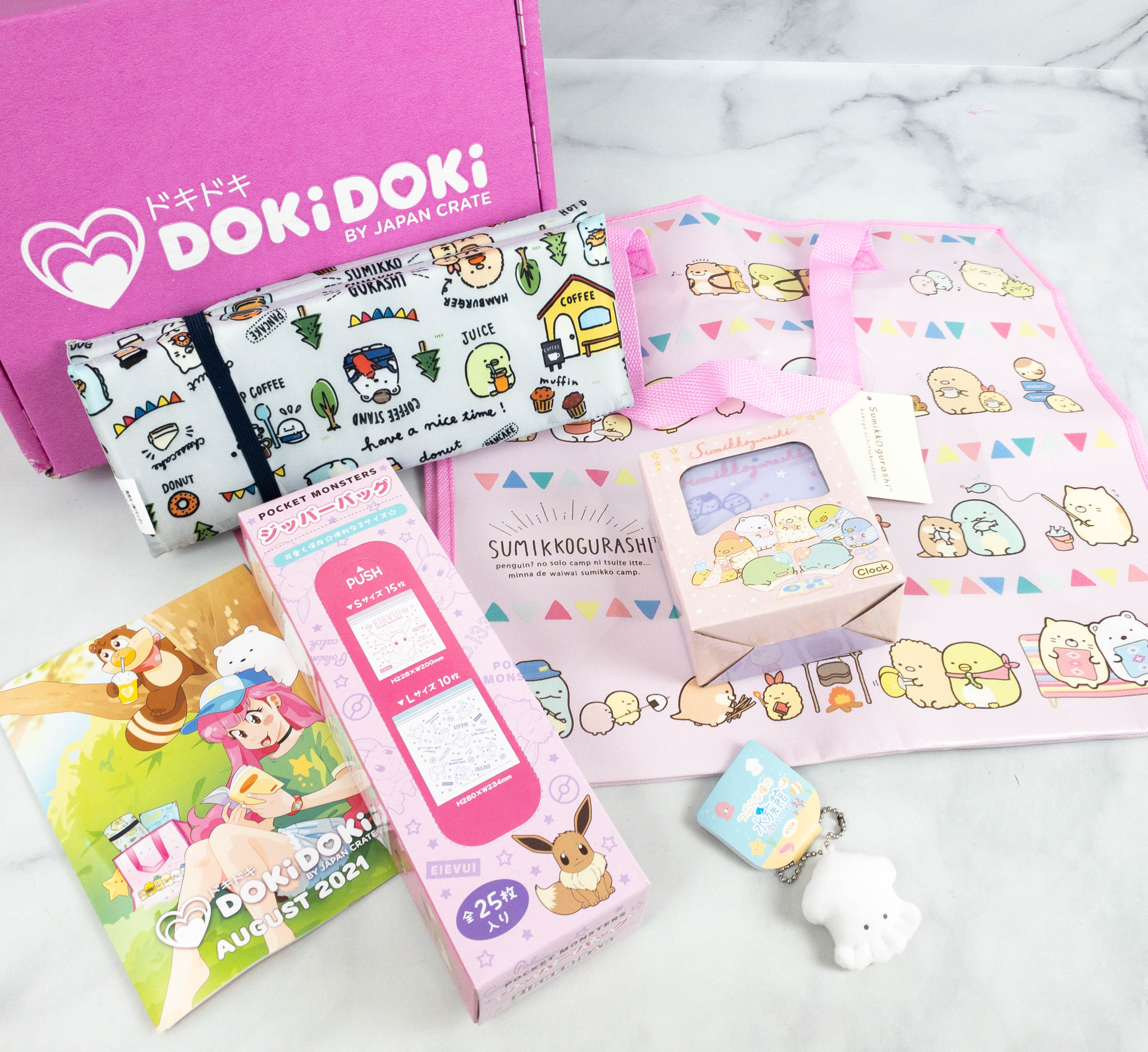 Everything in the August 2021 box!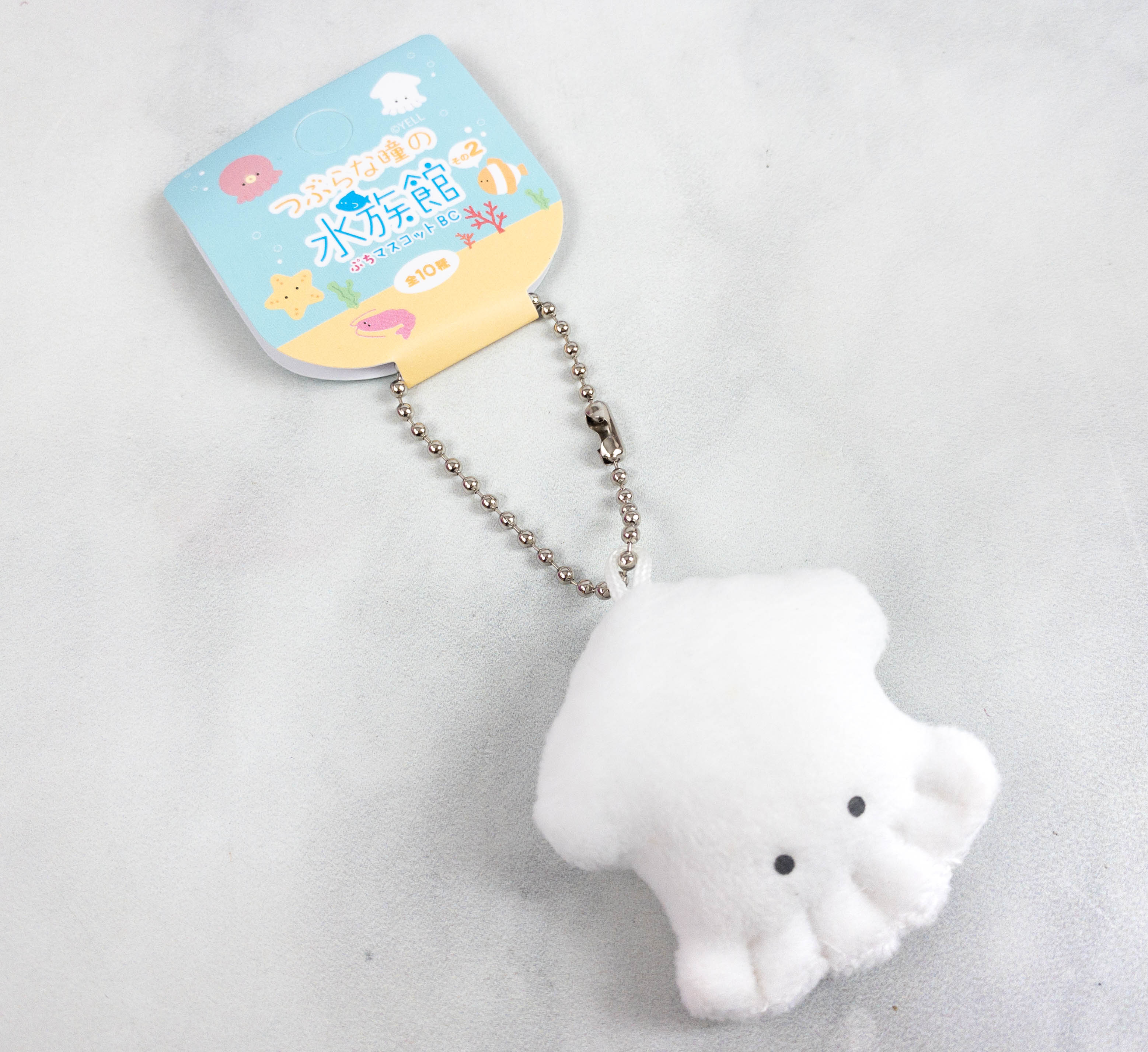 Sea Animal Keychain. This cute keychain looks like a squid! It's soft and squishy, so it will make a great bag or pouch accessory that you can fidget on. Subscribers may receive it in other designs featuring fishes and other sea animals!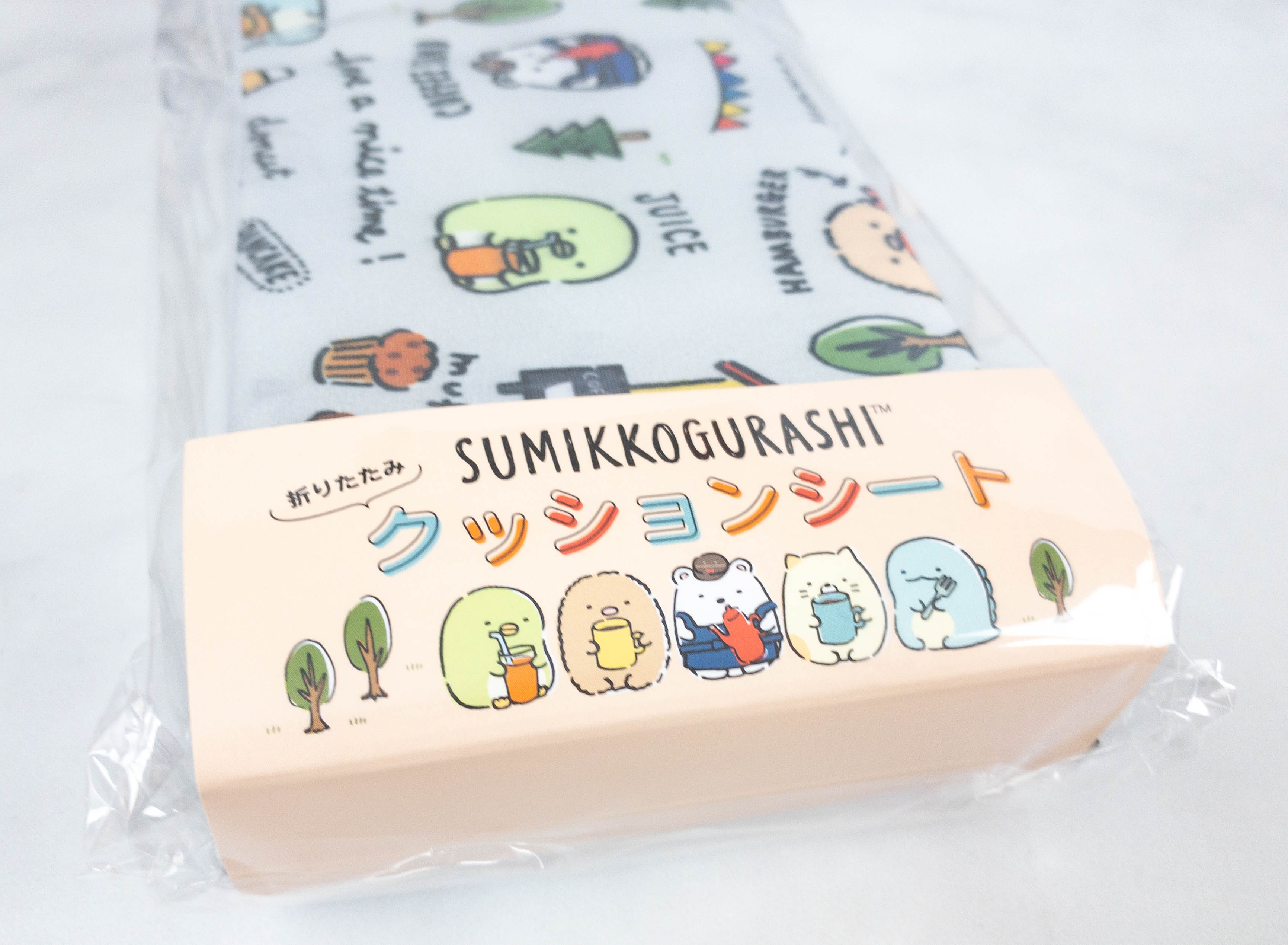 Sumikko Gurashi Foldable Cushion. They also included this foldable cushion and it came in its own plastic packaging.
I really like the design because it looks like they're having a community fair with all the Sumikko Gurashi characters. They even have cheesecakes, donuts, hotdogs, and coffee stands.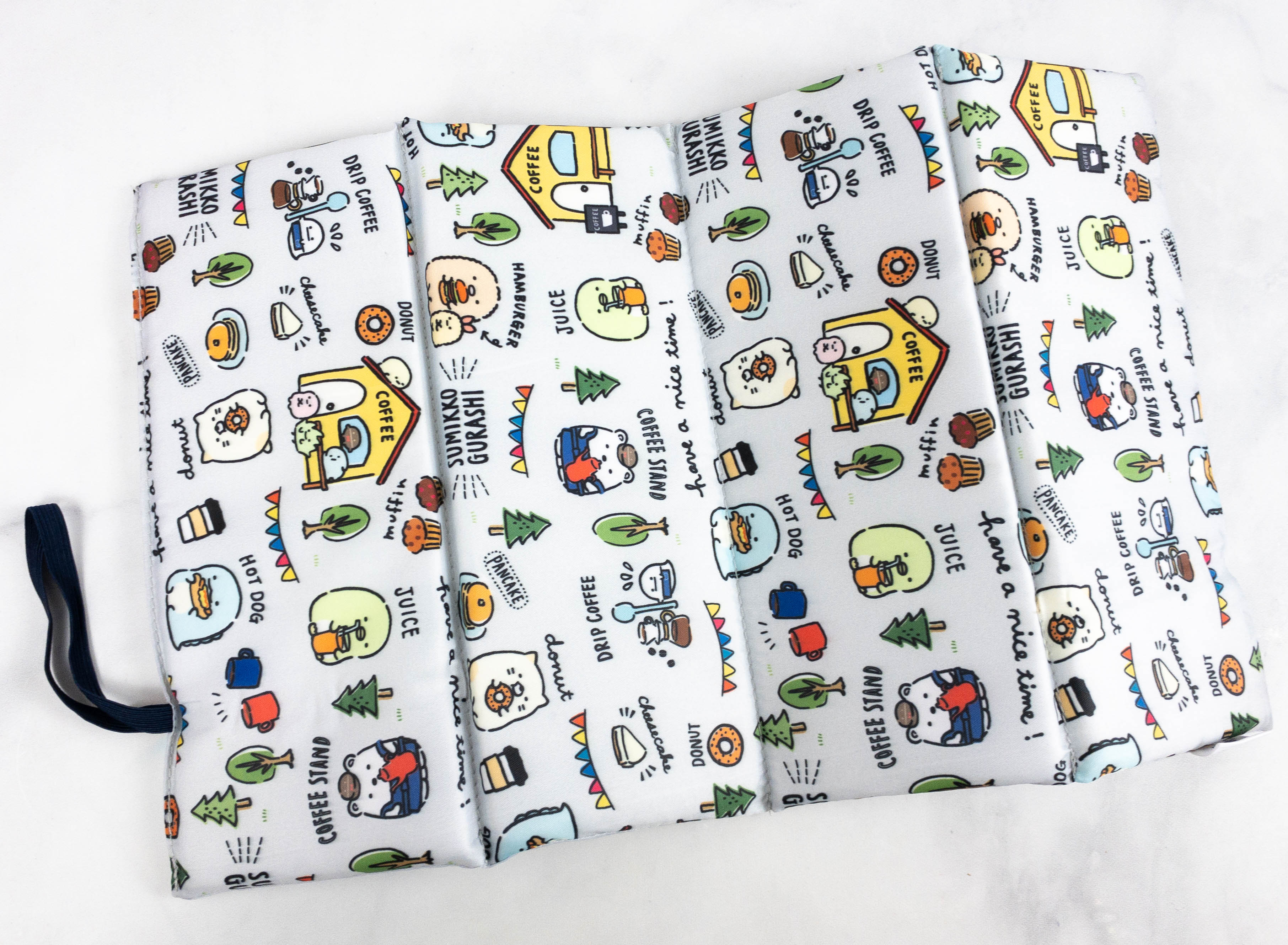 This nice cushion folds up nicely so you can store it in a small space. You can unfold and use it when you're going to sit on a bench. The cushion can help support your weight and lessen the strain on your back. Or just make sure your butt doesn't fall asleep!
SumikkoGurashi 3-in-1 Mirror & Photo Frame Clock. The next item features a mirror, a photo frame, and a clock in one. It came in its own box packaging.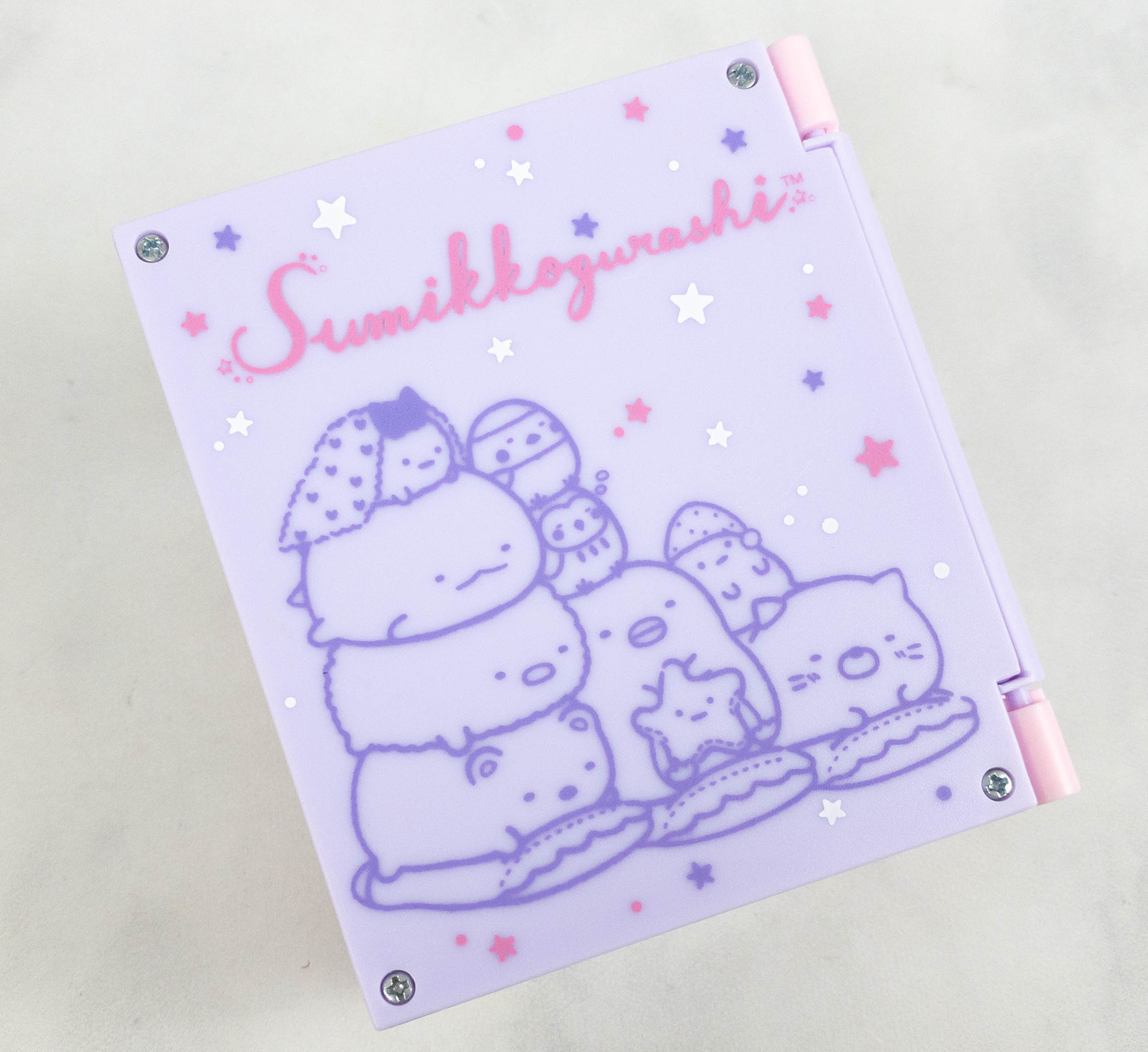 The cover features the Sumikko Gurashi gang! Subscribers will receive 1 out of 5 designs. Mine features the characters stacked on top of one another.
Here's how it looks like when you unfold it! It can also stand on its own. The clock is in the middle, while the frame is on the left and the mirror is on the right.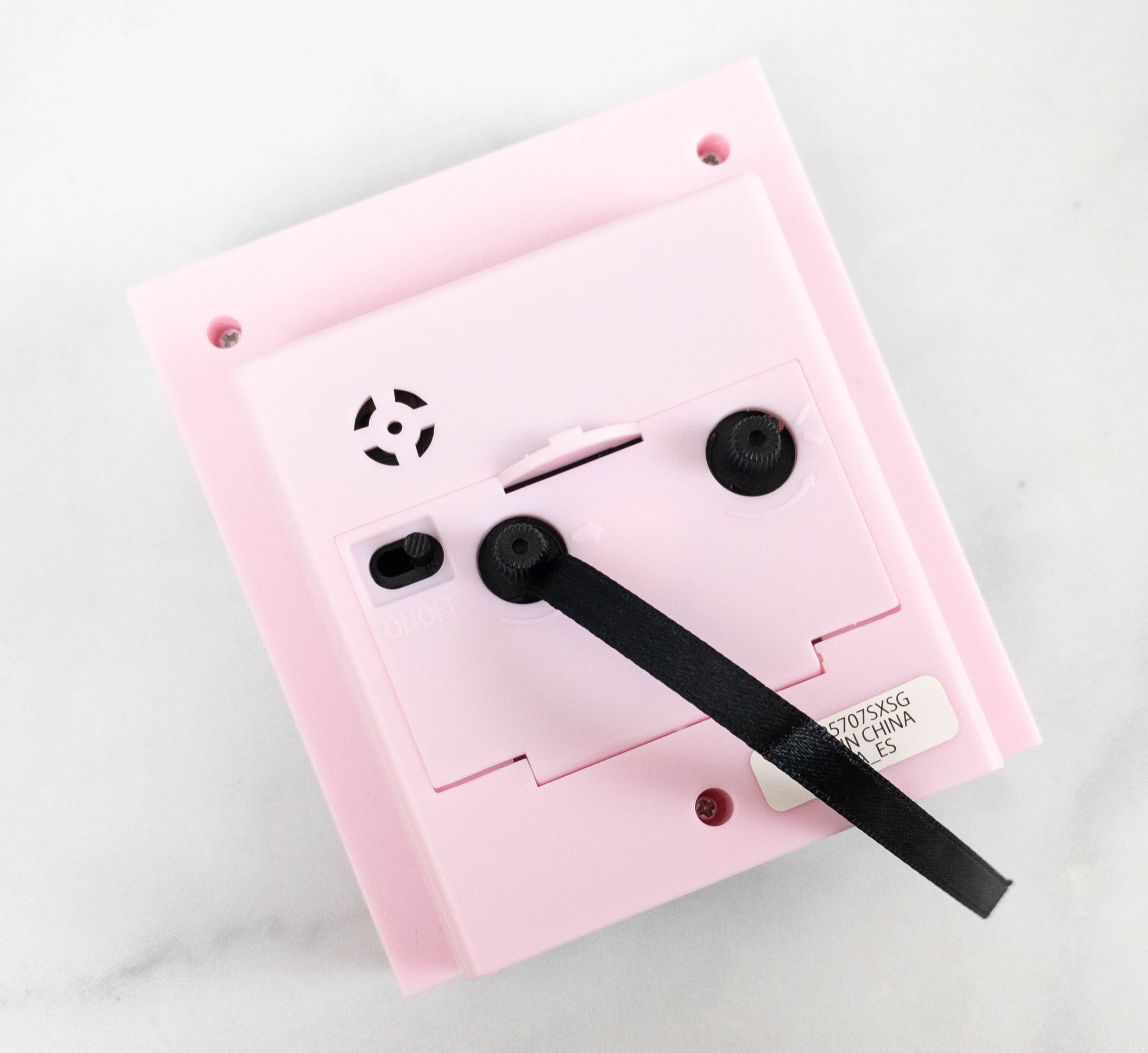 The clock even has an alarm! It's great to display on a bedside table or even on a work/study desk.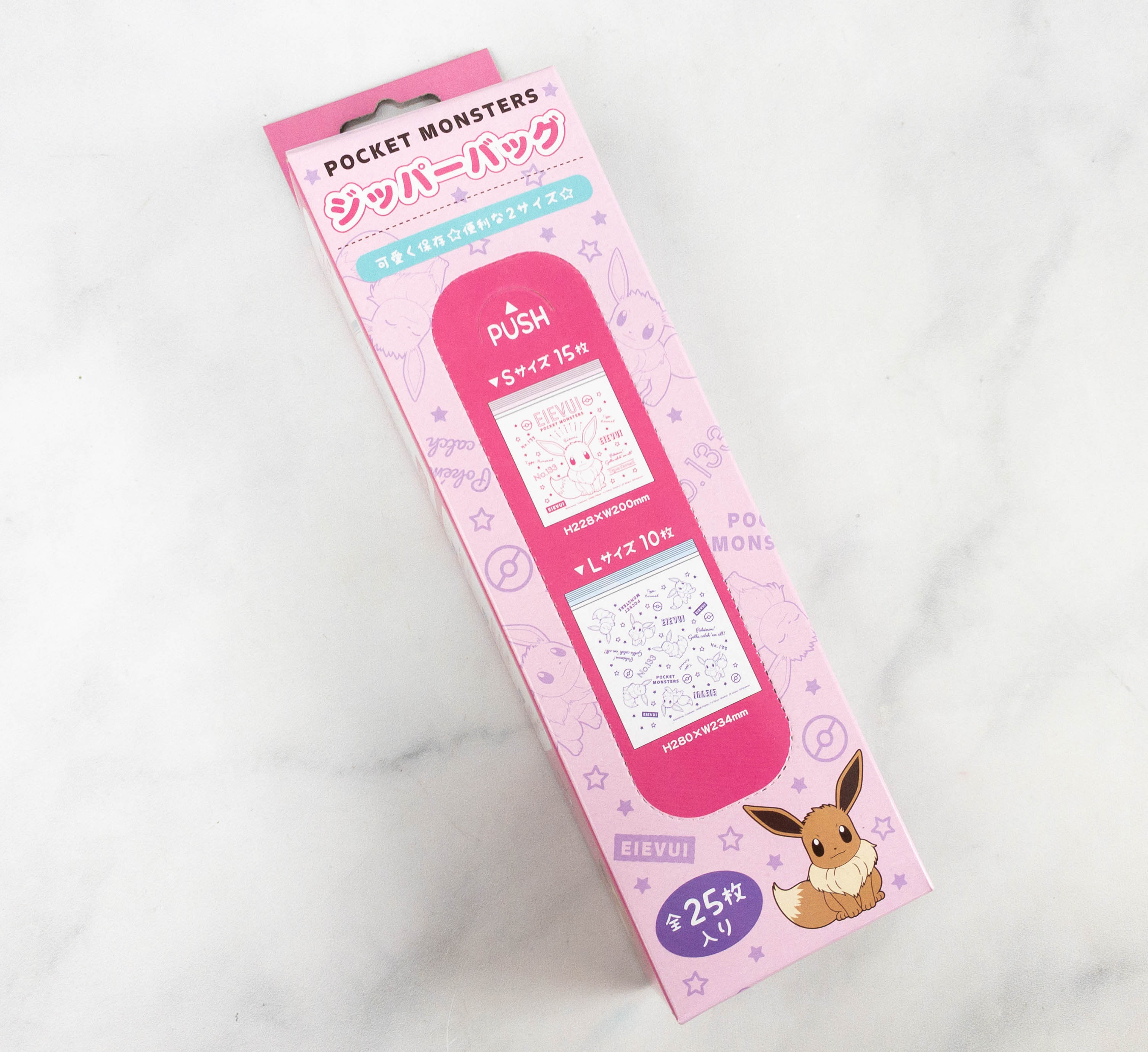 Pokemon or Sanrio Zipper Bags. Subscribers will receive 1 out of 6 Pokemon and Sanrio designs. I received Eevee!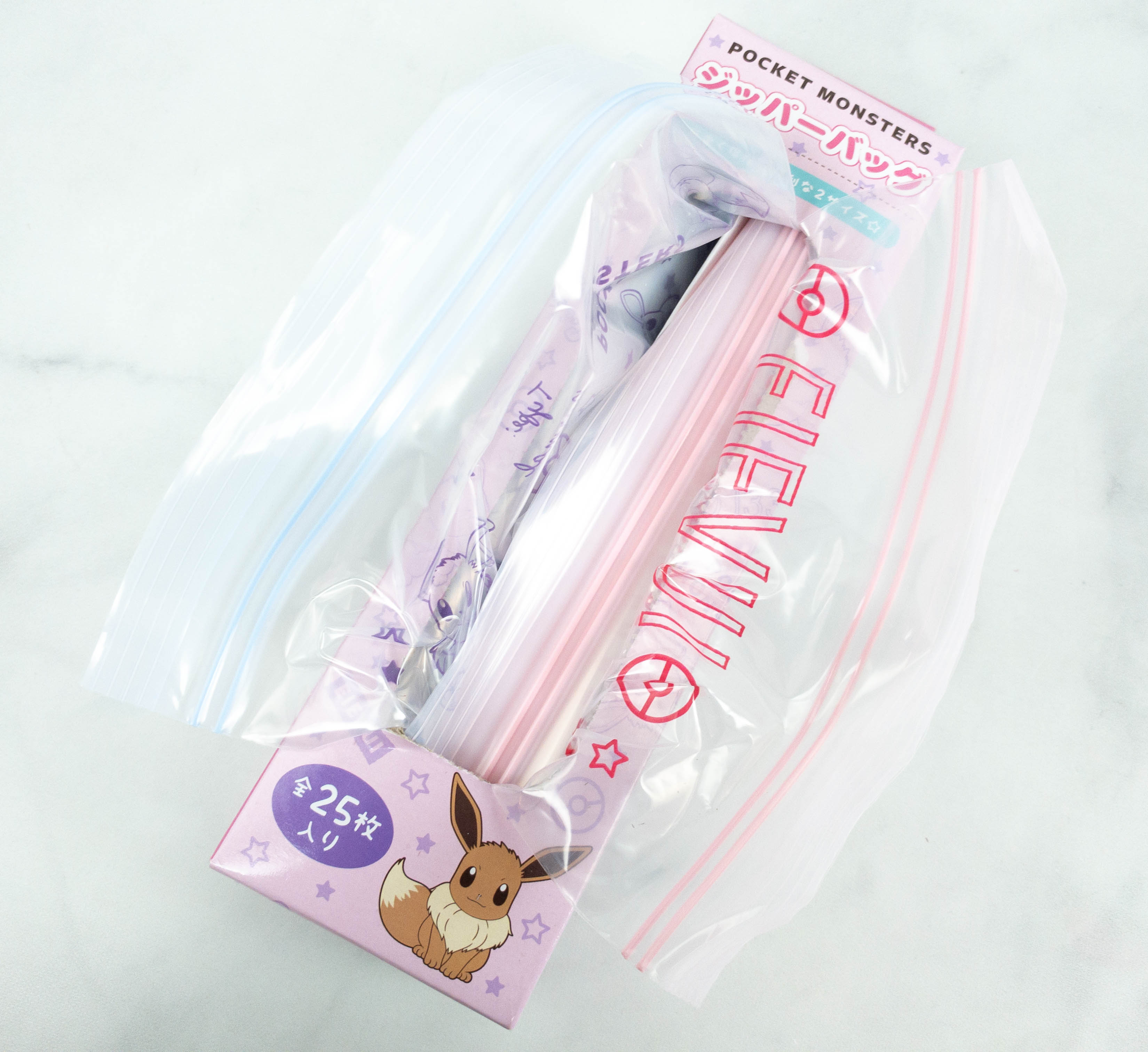 The box also serves as a dispenser. It keeps the bags nice and clean and it makes storage easier!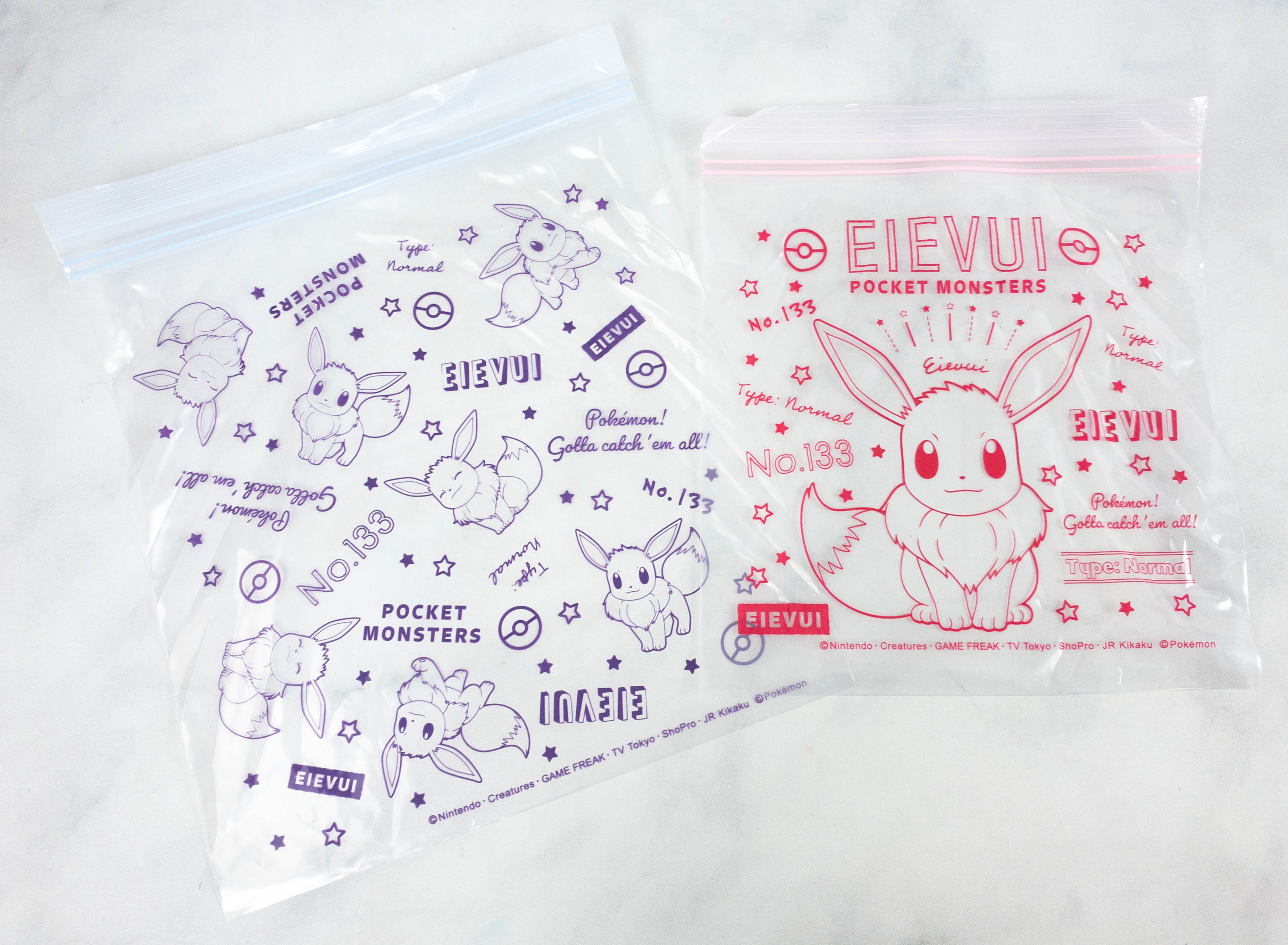 There are two sizes available inside. Both are resealable bags and they feature Eevee on the prints! The smaller bag has pink prints, while the big bag has purple prints. They're so cute and convenient because I can use them to pack lunch, snacks, or candies, and even trinkets.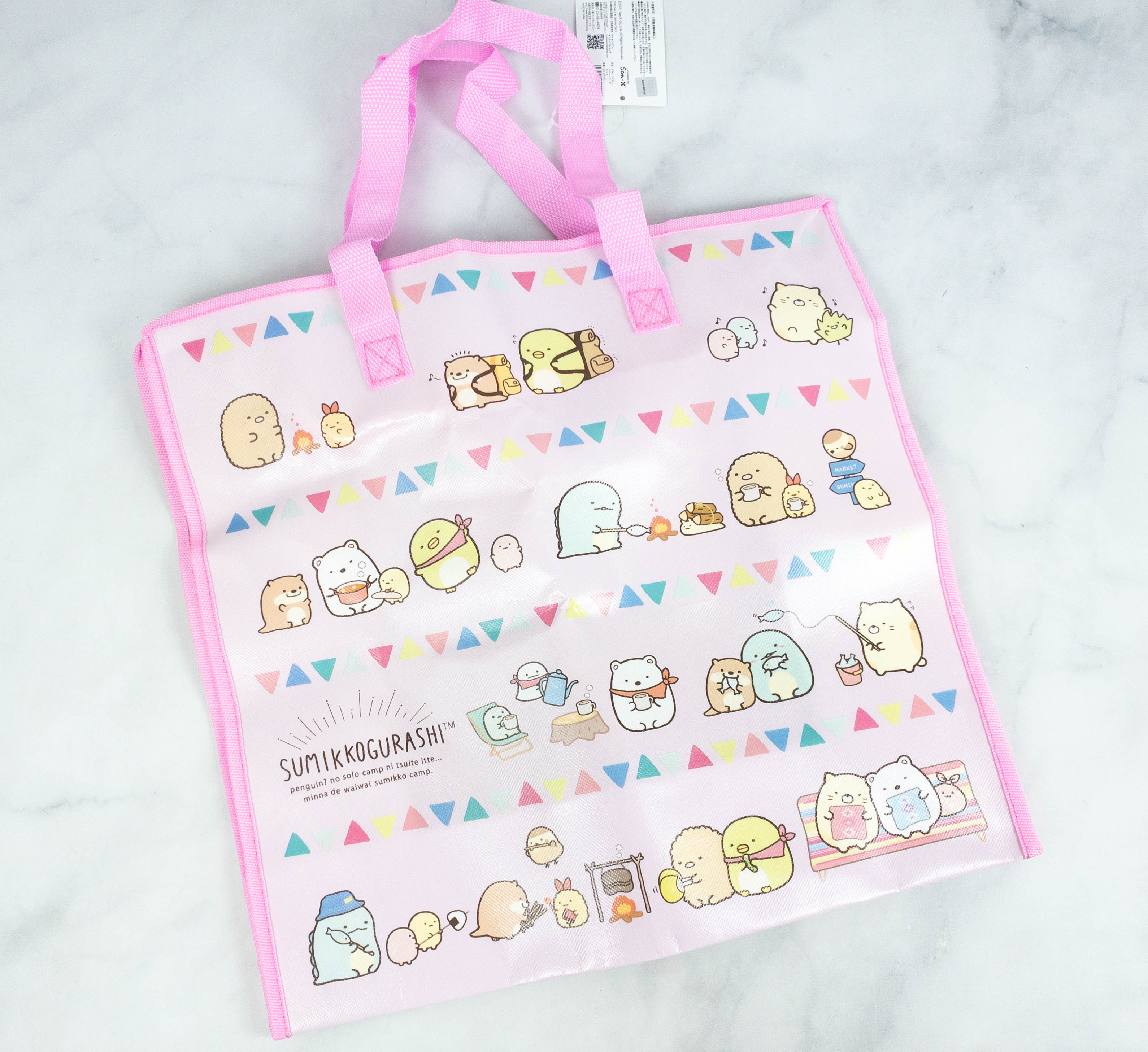 XL Sumikko Gurashi Tote Bag. It's a pink tote bag, graced once again by the most adorable Sumikko Gurashi characters!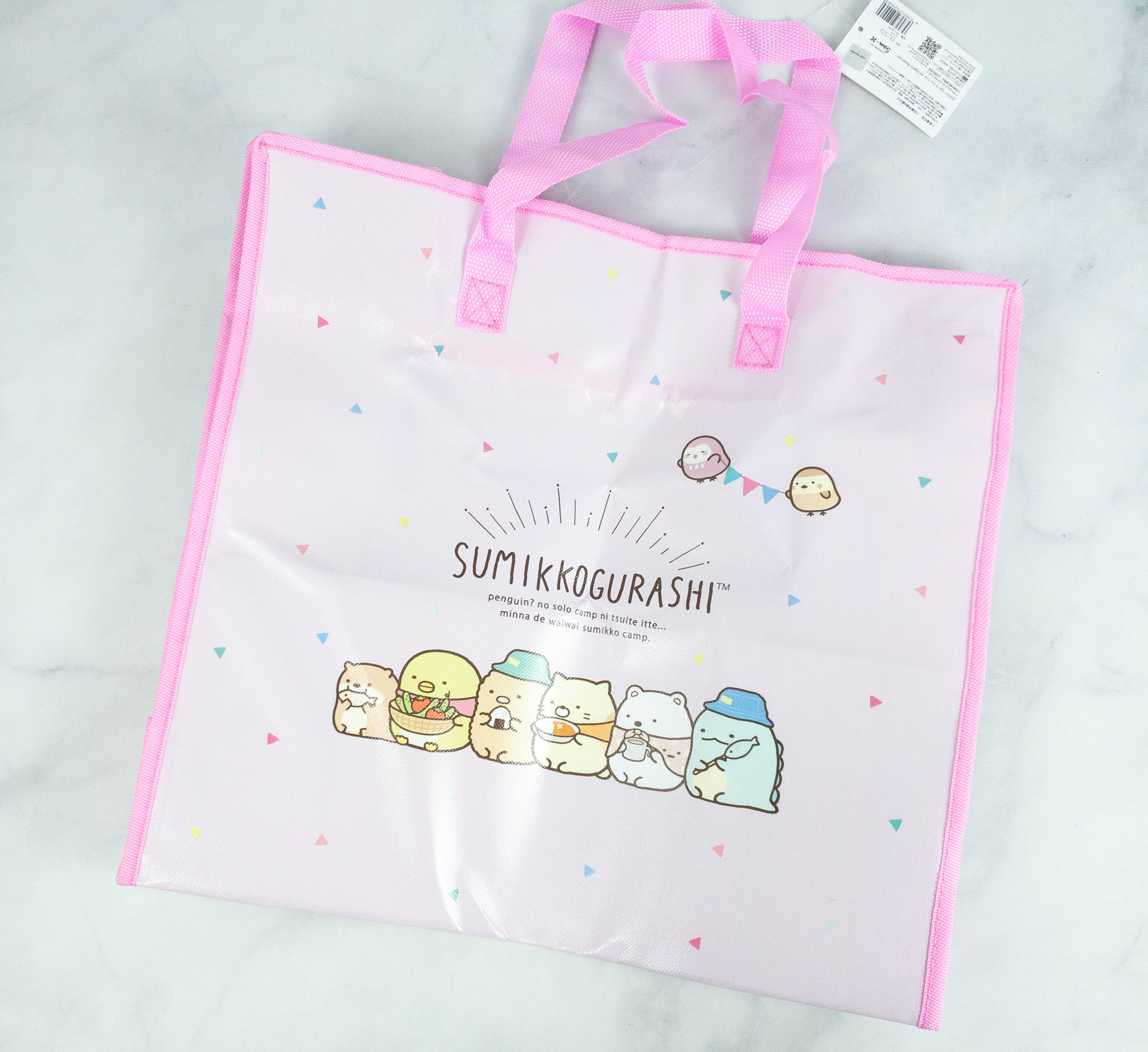 This is an eco-friendly alternative to plastic bags when grocery shopping. It's also great for packing snacks when going on a picnic or a trip!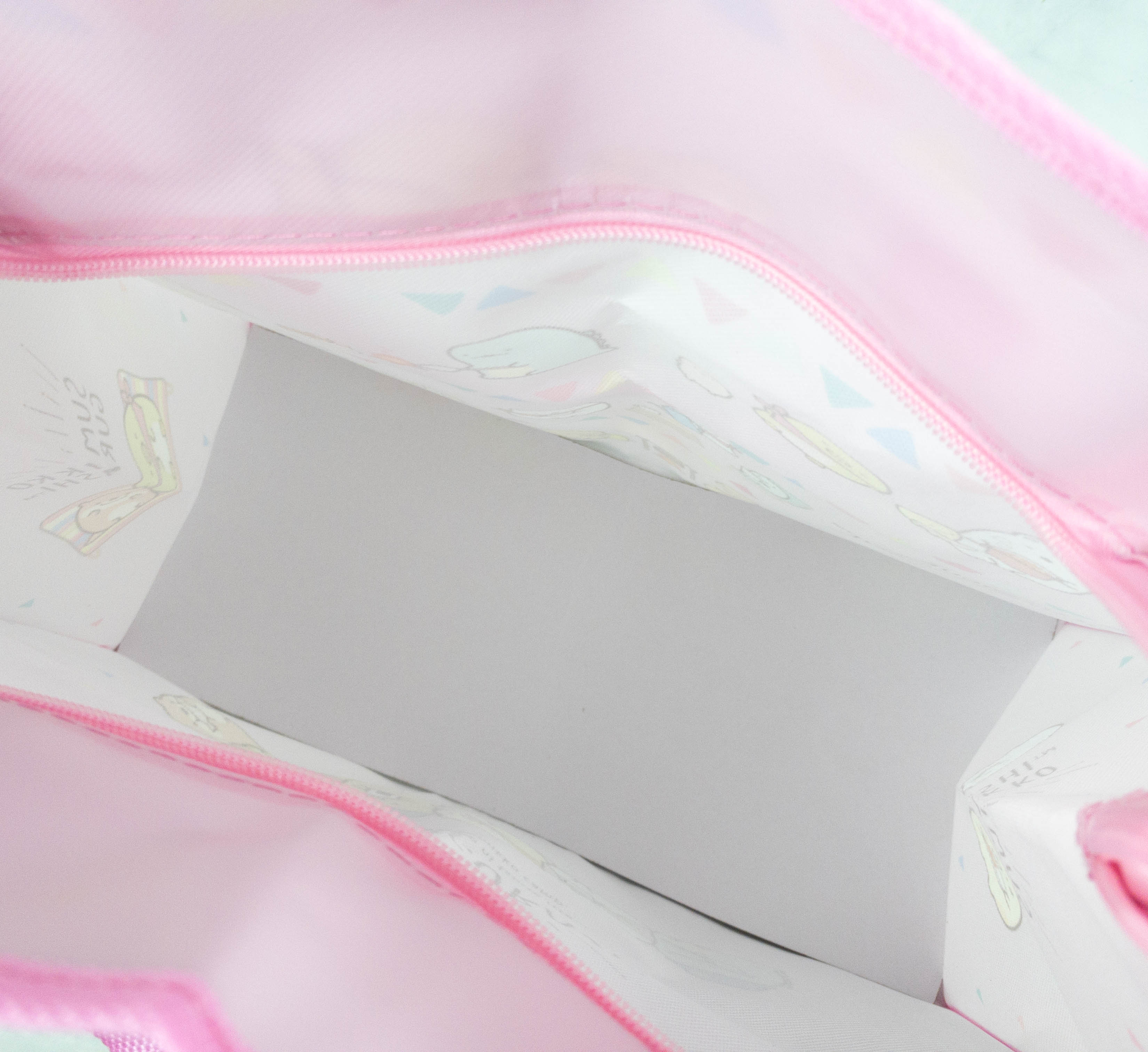 It folds up nicely so it takes less space in storage. When it's unfolded, it's actually big and spacious! The bottom part is a flimsy cardstock instead of a plastic – I will probably replace it with something more sturdy.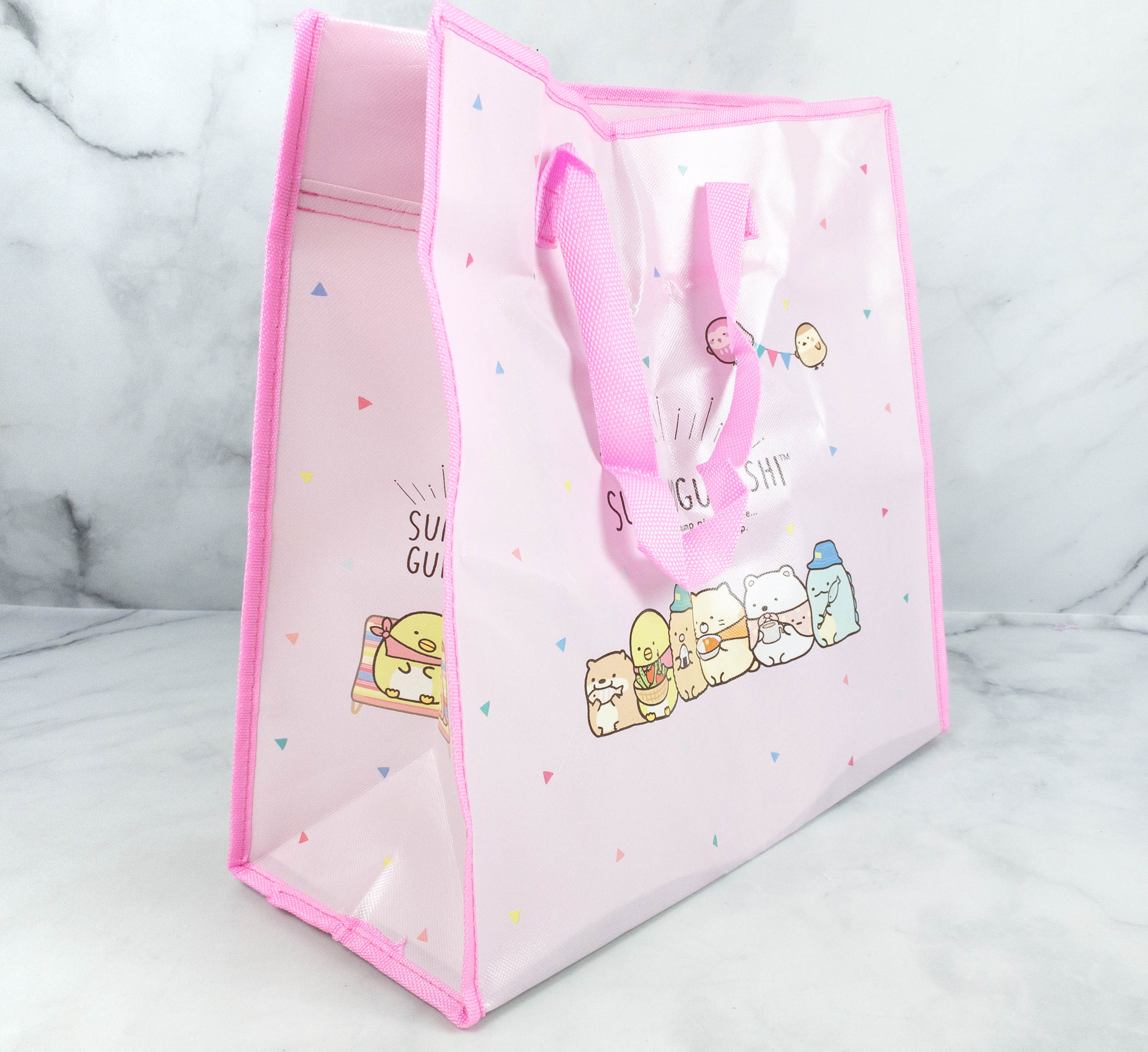 The bag itself is sturdy so it can also hold heavy items!
This month's Doki Doki Crate is filled with kawaii items featuring Sumikko Gurashi and Pokemon! My favorite is the reusable tote bag that I can use when grocery shopping or when going to a picnic. It looks so cute in pink and it's also well-stitched. I also like the cushion that helps make any seat comfortable. The rest of the items are licensed and high-quality, so I'm happy with the box overall! For kawaii lovers, this subscription is a fun way to get your hands on new items for your collection. There's a COVID-related shipping surcharge for this box, but it's still worth considering since items are all authentic and they come straight from Japan!
What did you think of this month's Doki Doki Crate?