Derma-E is a clean beauty brand. In celebration of their 37th anniversary, they sent along a box packed with the first products they developed plus current favorites. It includes Vitamin E Skin Oil 14,000 IU, Vitamin E 12,000 IU Cream, Vitamin C Daily Brightening Cleanser, and Vitamin C Concentrated Serum.
This set is not available, but the individual products can be purchased on their website. Shipping is free for orders $35 and above.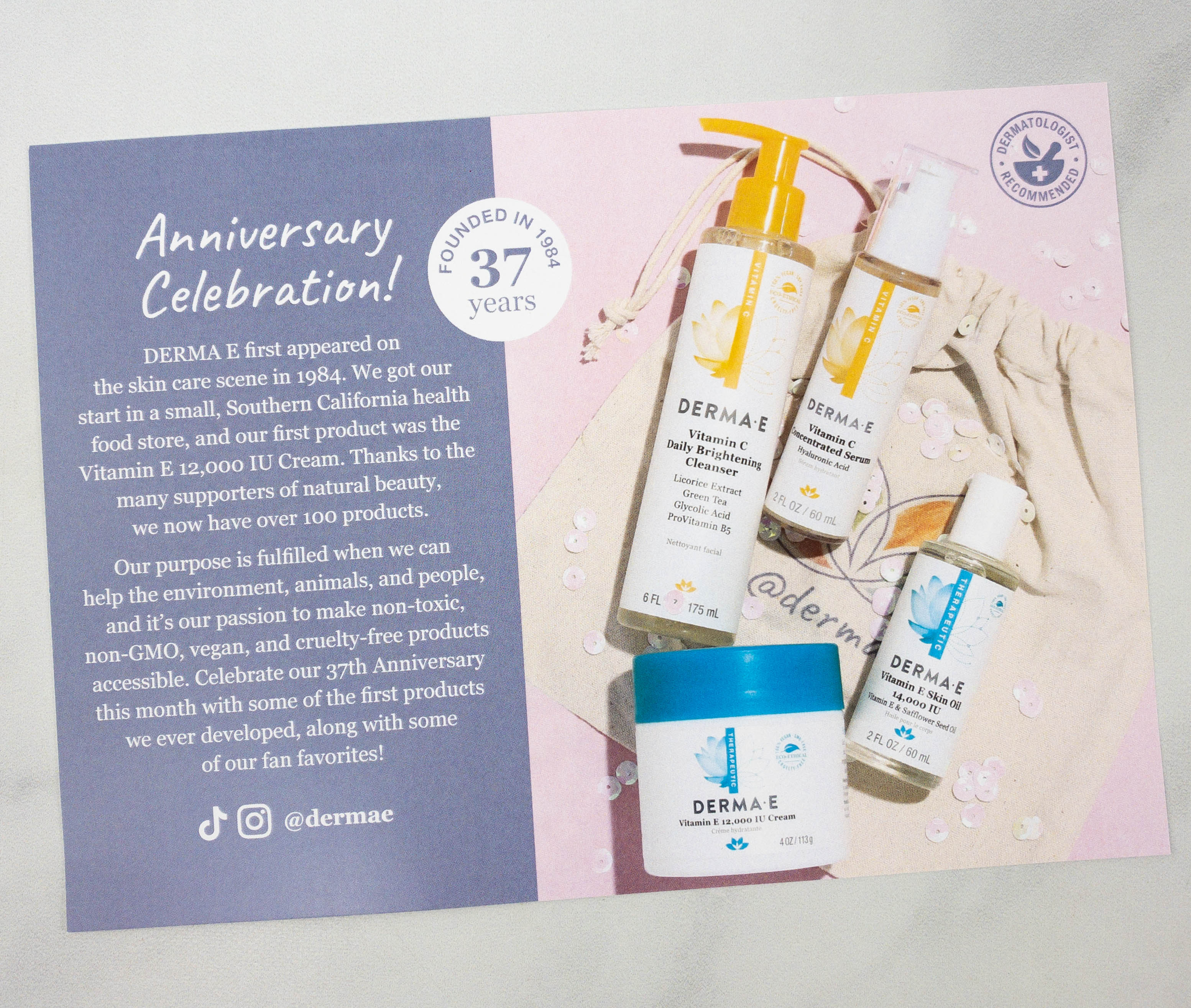 There's also an information card in the box, which talks about Derma E's 37th anniversary.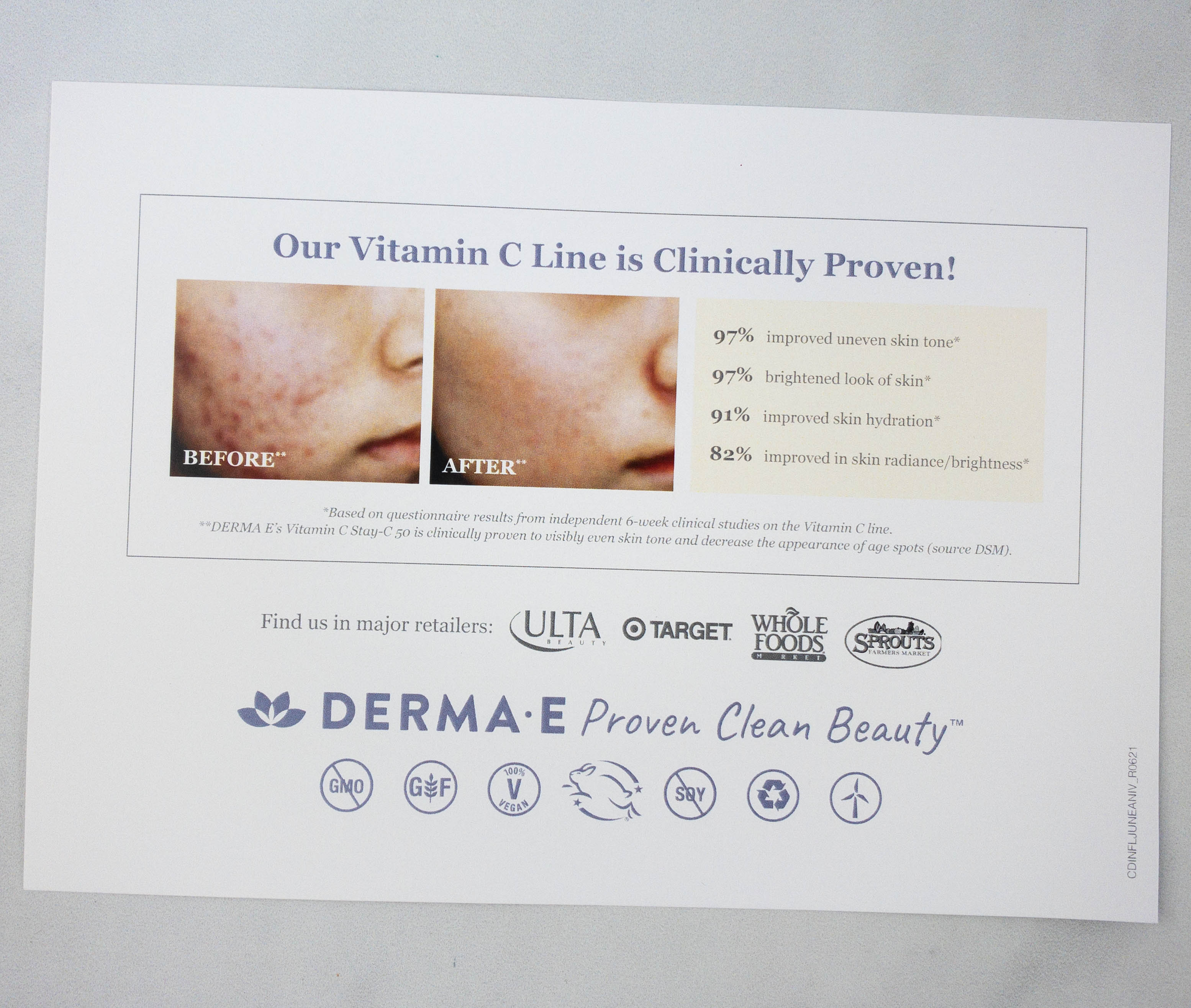 At the back, there are more information about their Vitamin C line.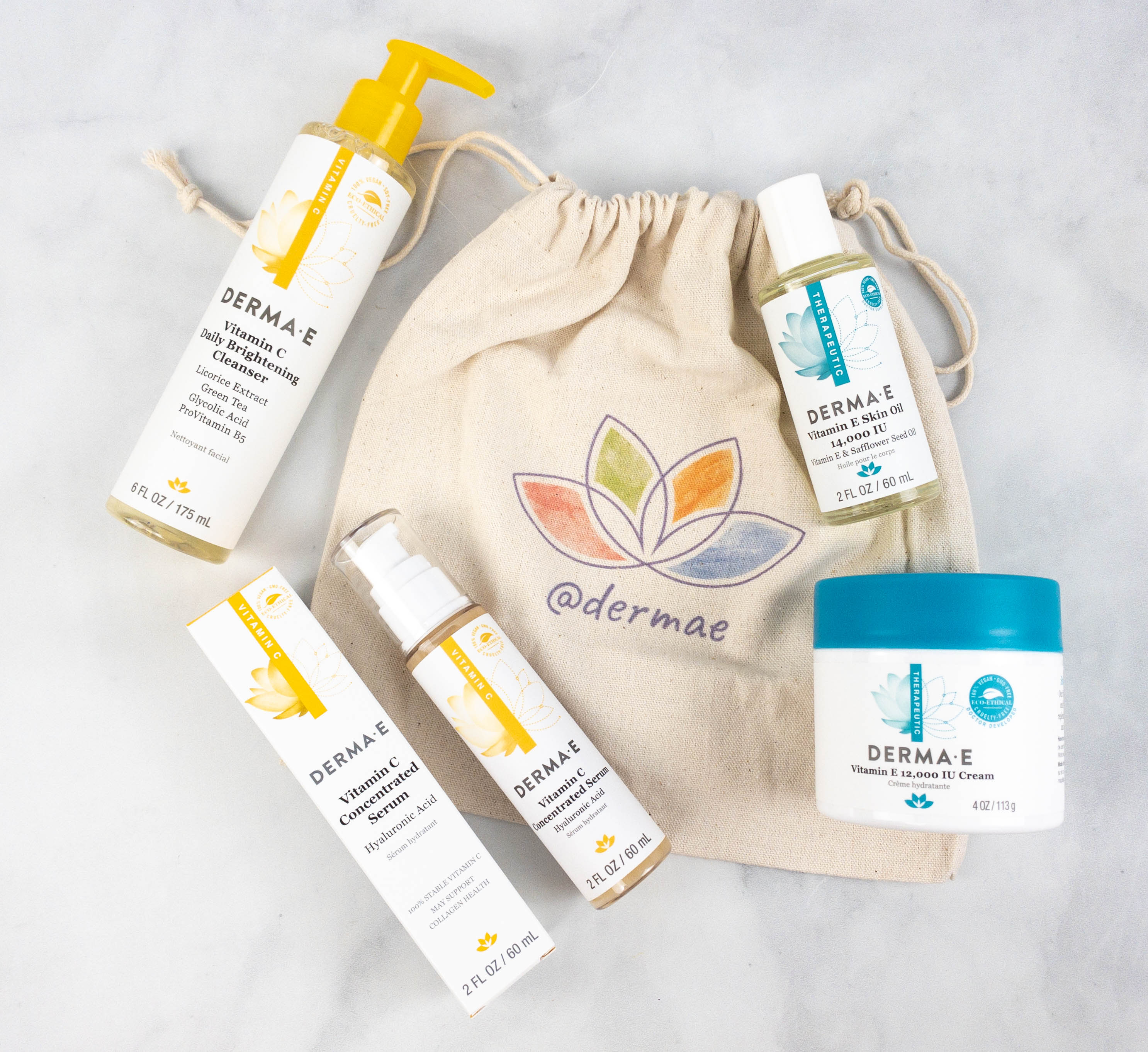 Everything in this collection!
Vitamin C Daily Brightening Cleanser ($15.50) It's a cleanser formulated with vitamin C, which helps get rid of impurities while promoting a brighter and clearer complexion. It's pH balanced and it also contains niacinamide and green tea which help keep the skin hydrated.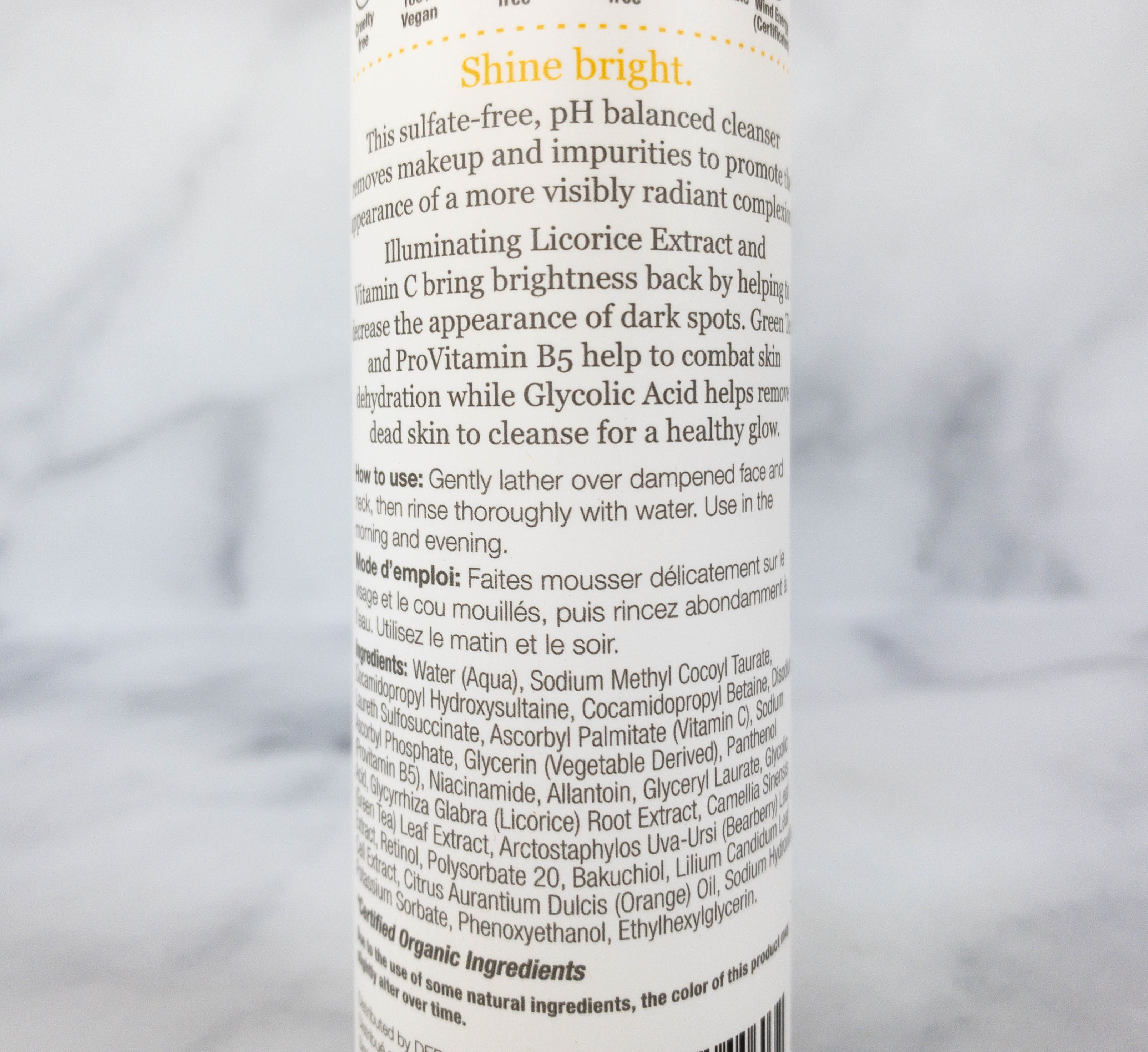 This formula is gentle enough for daily use. It lathers well, and it leaves my skin feeling refreshed after!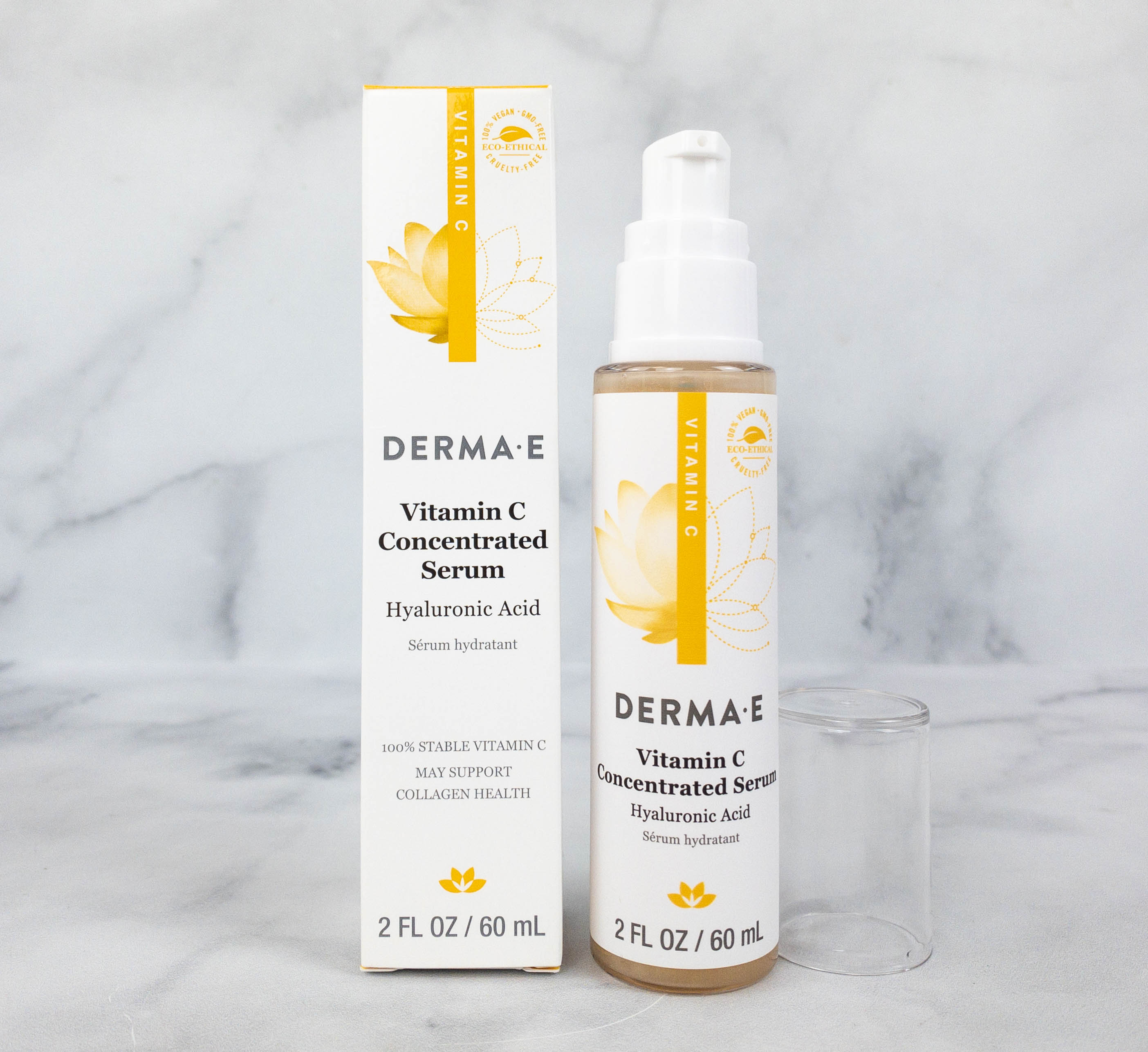 Vitamin C Concentrated Serum ($24.50) Here's another product from Derma E's Vitamin C line, a potent but weightless serum that helps brighten the skin and improve signs of aging.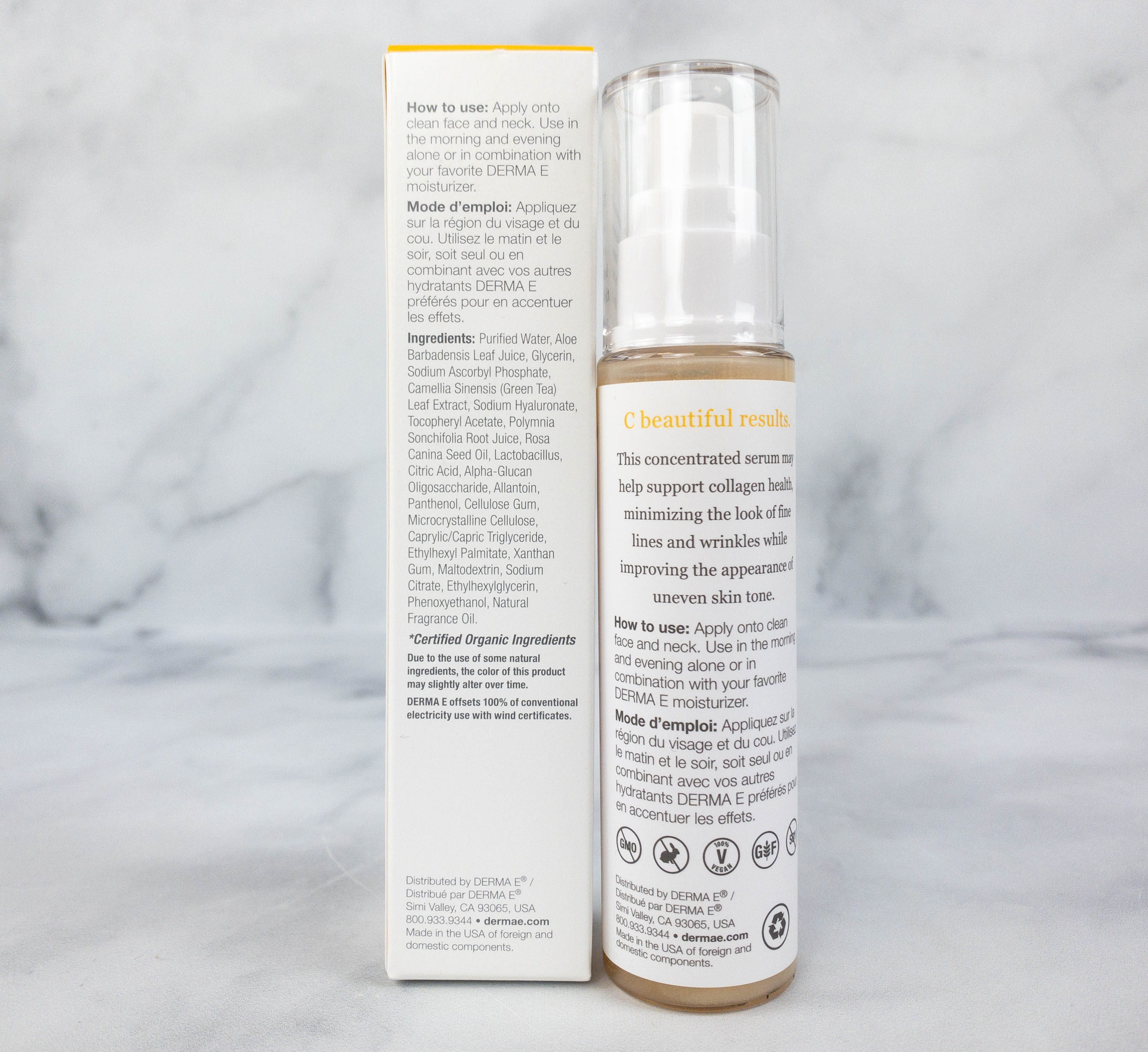 Aside from antioxidant-rich vitamin C, it also contains hydrating hyaluronic acid and soothing aloe. A little amount of this serum goes a long way.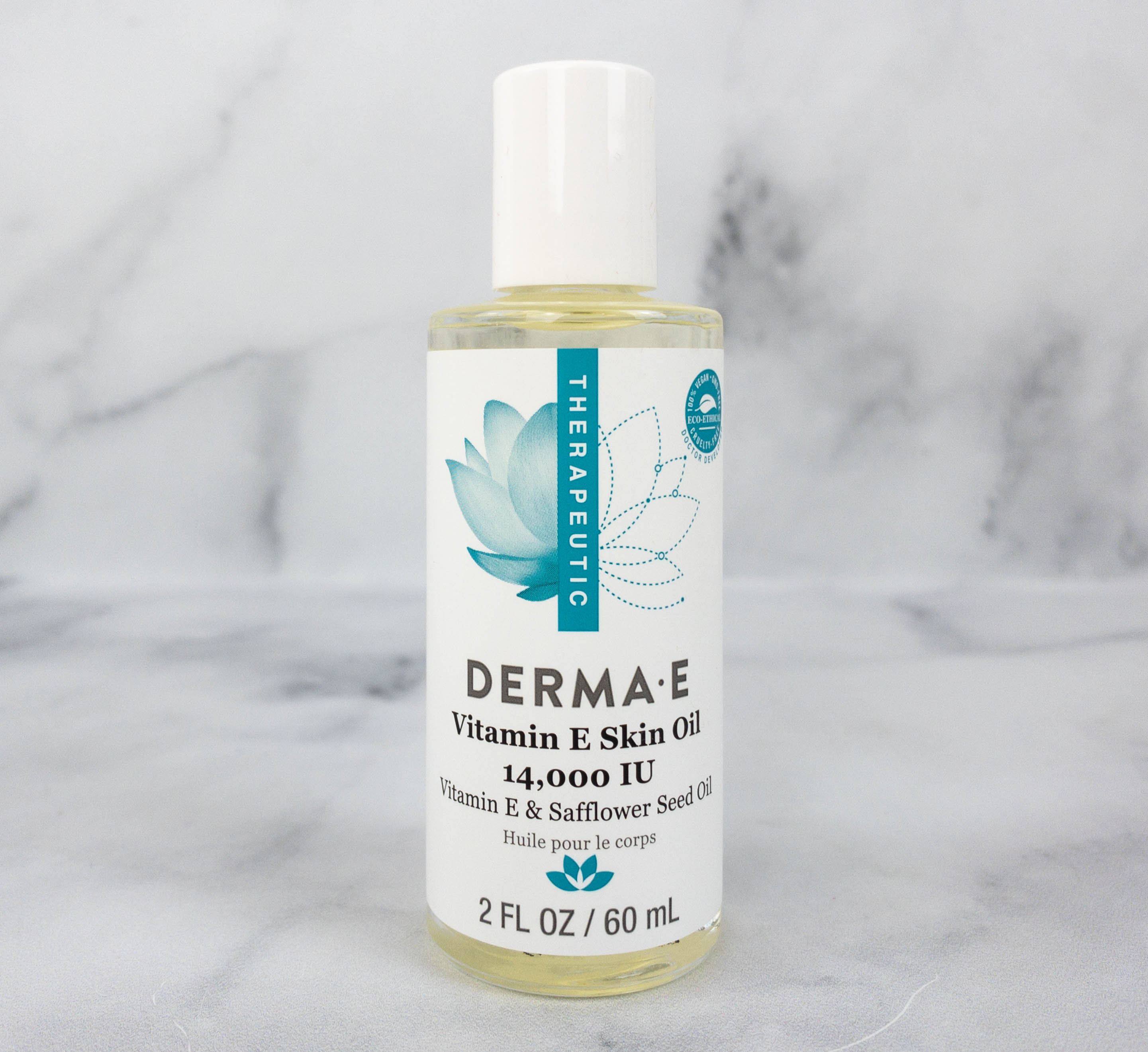 Vitamin E Skin Oil 14,000 I.U. ($11.50) Now, we're onto the Vitamin E line, which are some of the first few products that Derma E formulated. This one is the skin oil, packed with 14,000 IU of vitamin E. It calms and hydrates the skin, while also helping reduce sun damage and the appearance of scars.
The formula is hypoallergenic and fragrance-free as well. To use, just get a small amount on your fingertips and apply to the entire face and neck.
Vitamin E 12,000 IU Cream ($14.95) This hydrating cream contains 12,000 IU of vitamin E, and I love that it's multipurpose. It can be used whether for the face and for the body as a moisturizer and it can also help soothe dry and chapped skin.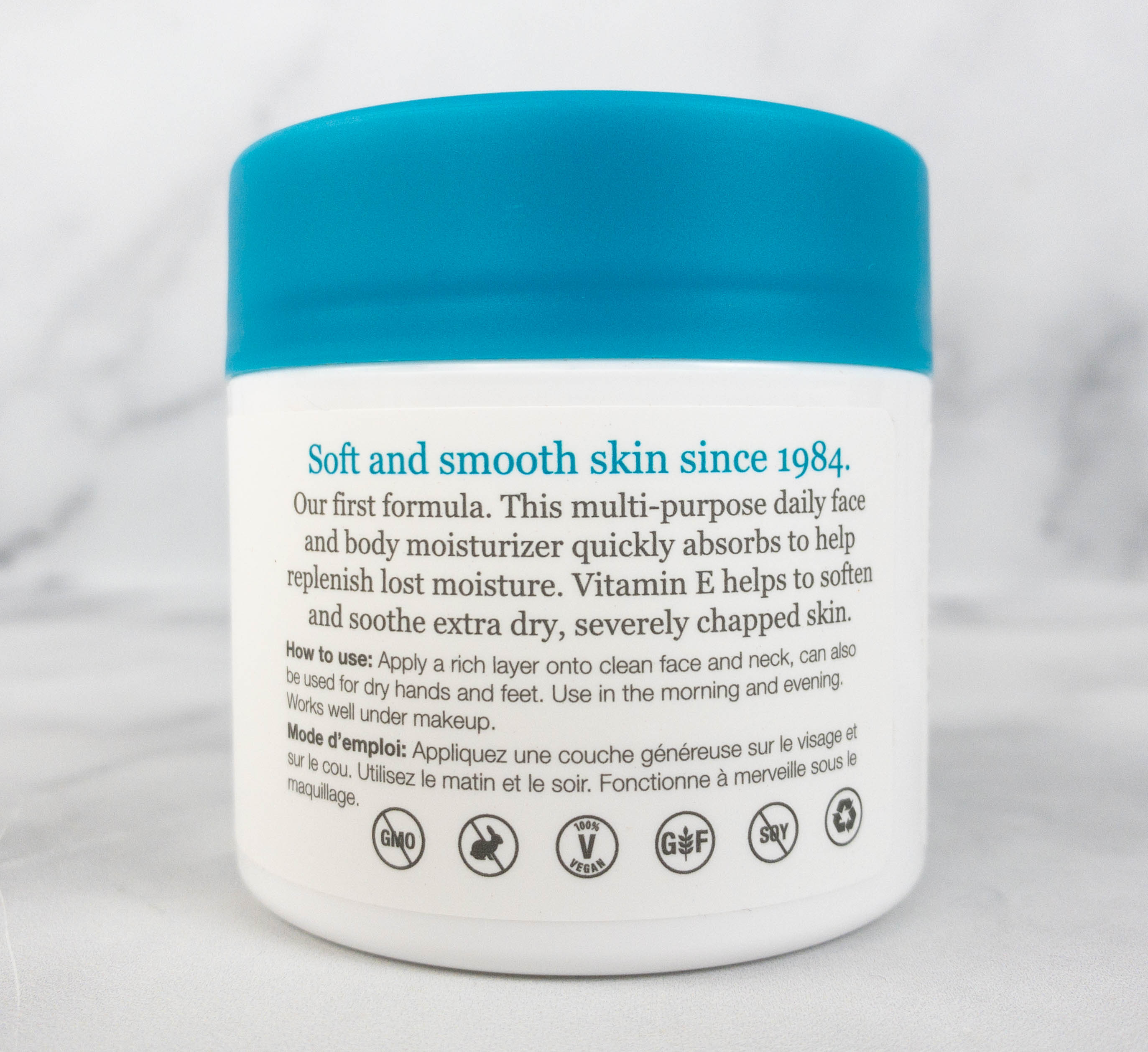 The cream came in a tub which is great because I can really maximize everything up to the last drop!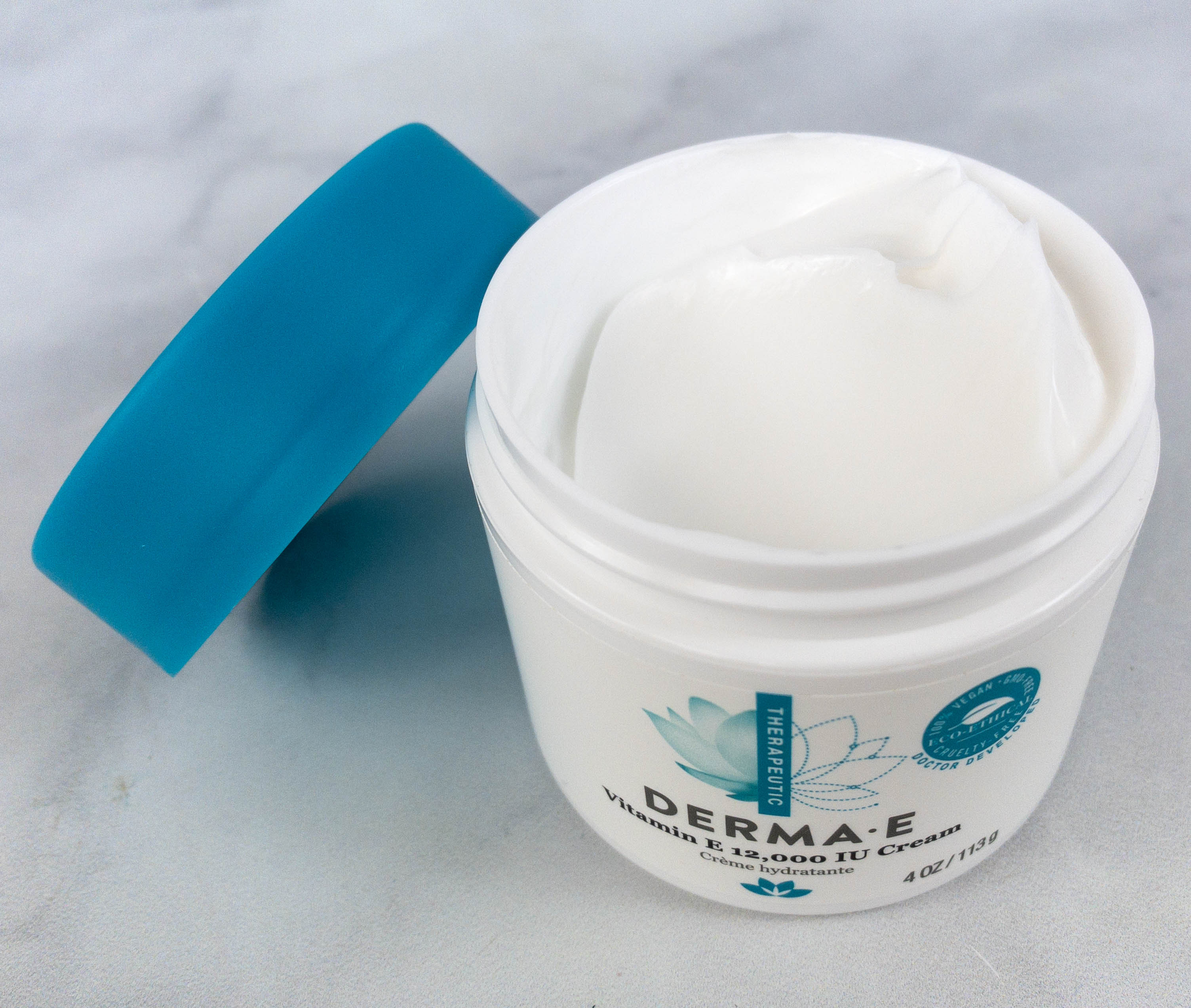 I also like using this as a base skincare before putting on my makeup. It's pretty lightweight and it doesn't make my face oily either.
All these vitamin C and vitamin E skincare items from the Derma-E are promising! I love that they are gentle on the skin, plus they are free from harmful ingredients. My favorite among everything in this collection is the vitamin E cream because it's a versatile product and it does a great job of keeping my skin smooth and hydrated. It's amazing that it's the first formula they made and it's still available at present. Overall, this collection is such a great way to celebrate the 37th year of the clean beauty brand!
What do you think about your current suncare?