Culture Carton is the subscription box for men that embraces themes relating to self-improvement. Whether it's improving your mind, health, style, or career, this box is for the man who wants to go above and beyond, not being content to be just ANY man. It is for him who wishes to strive toward a more cultured and sophisticated self. Among the items in the box is a book that a cultured man would want in his growing library, along with select accessories curated around a monthly theme related to improving some aspect of one's self.
Culture Carton's men's subscription box made the list in our 2021 readers' choice picks of best subscription boxes for men!
There are 3 box options: Culture Carton Standard (men's lifestyle items + book, $45 per month), Culture Carton Essential (lifestyle items only, $35 per month), and Book Club (book only, $16 per month). This is the review of Culture Carton Standard.
DEAL: Get 10% off your first box. Use coupon code HELLOSUB.
Everything was well-packed in a brown box.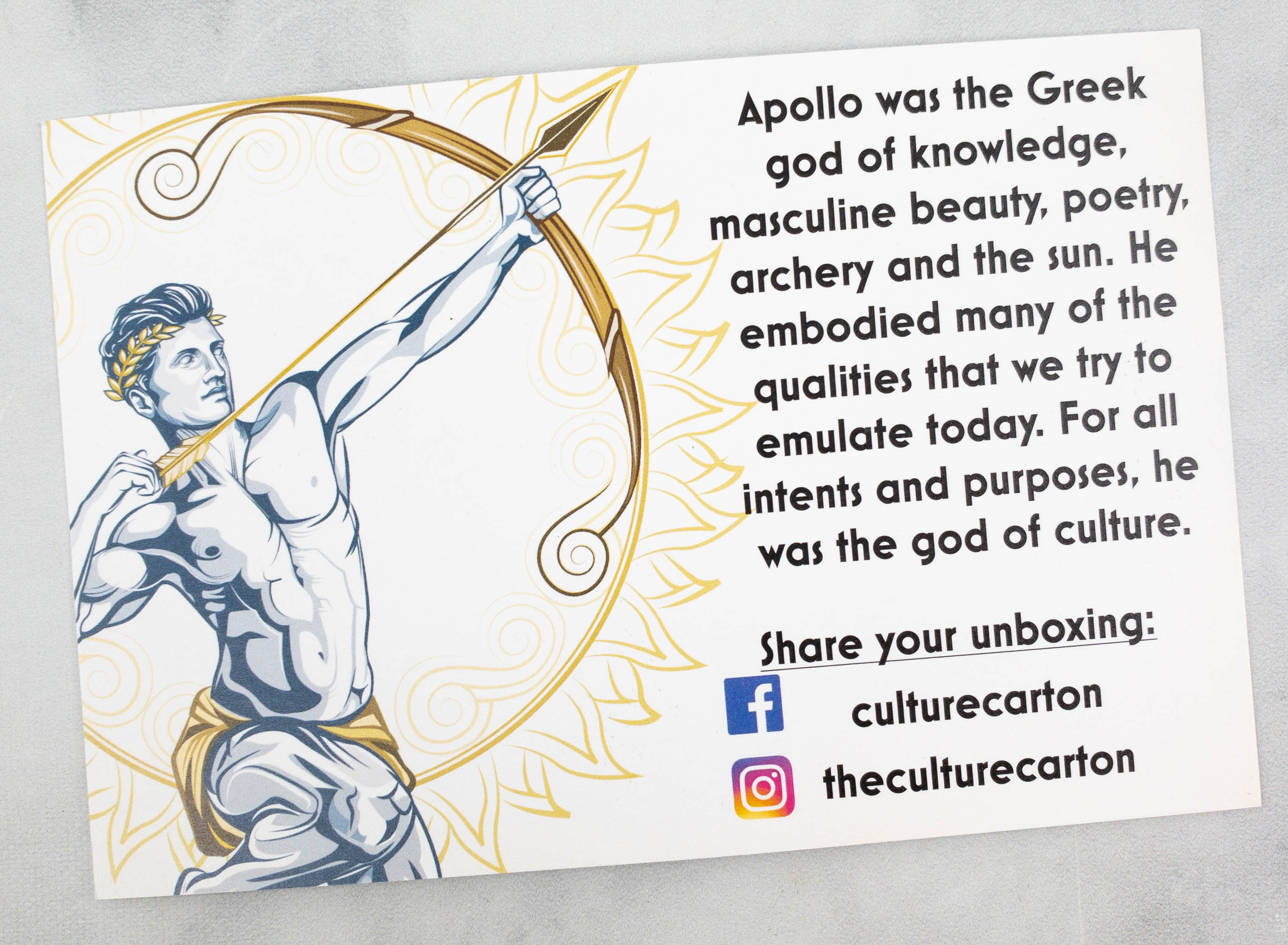 Apollo is the inspiration for the curation of this subscription box.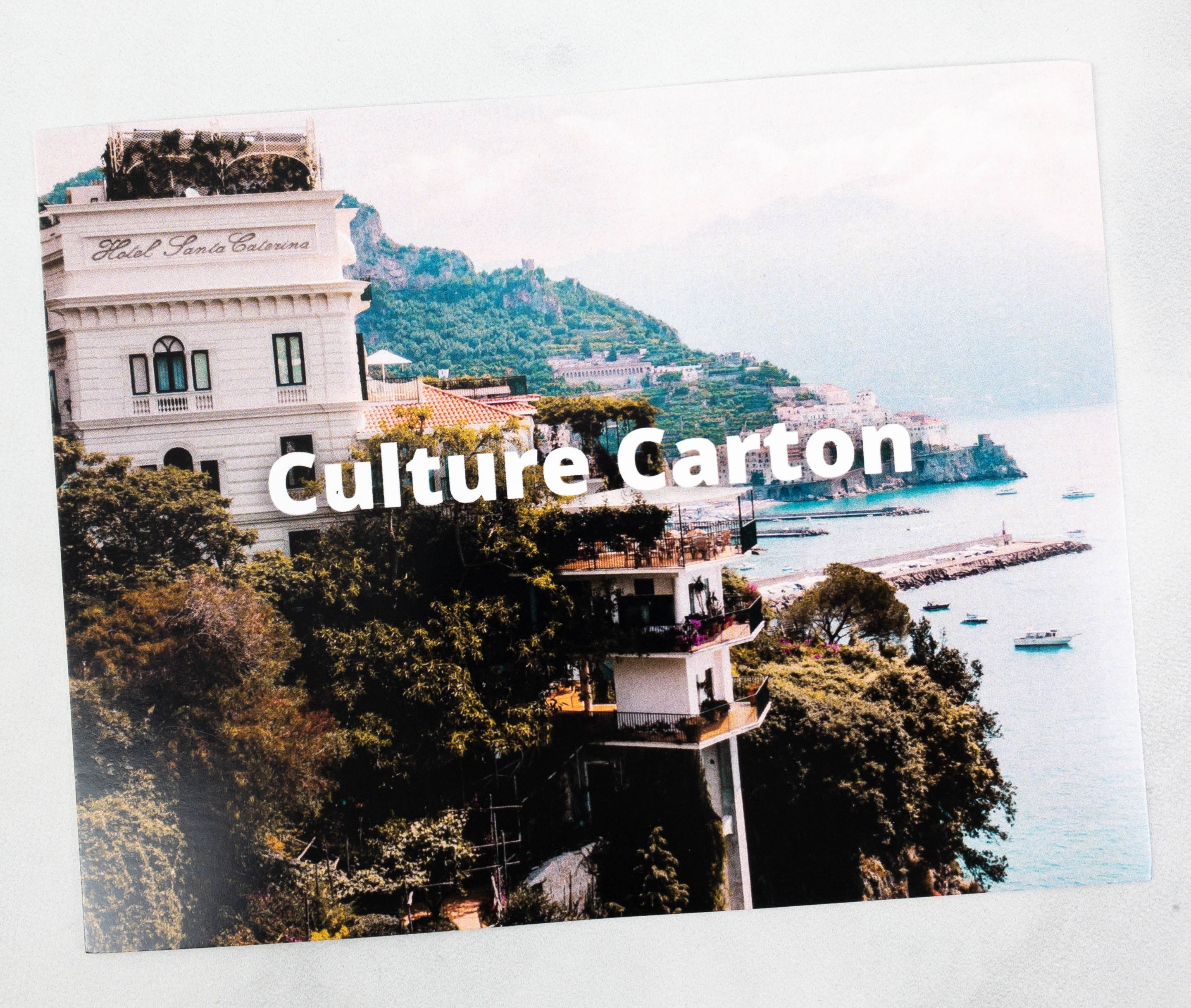 Another card features a beautiful scenery!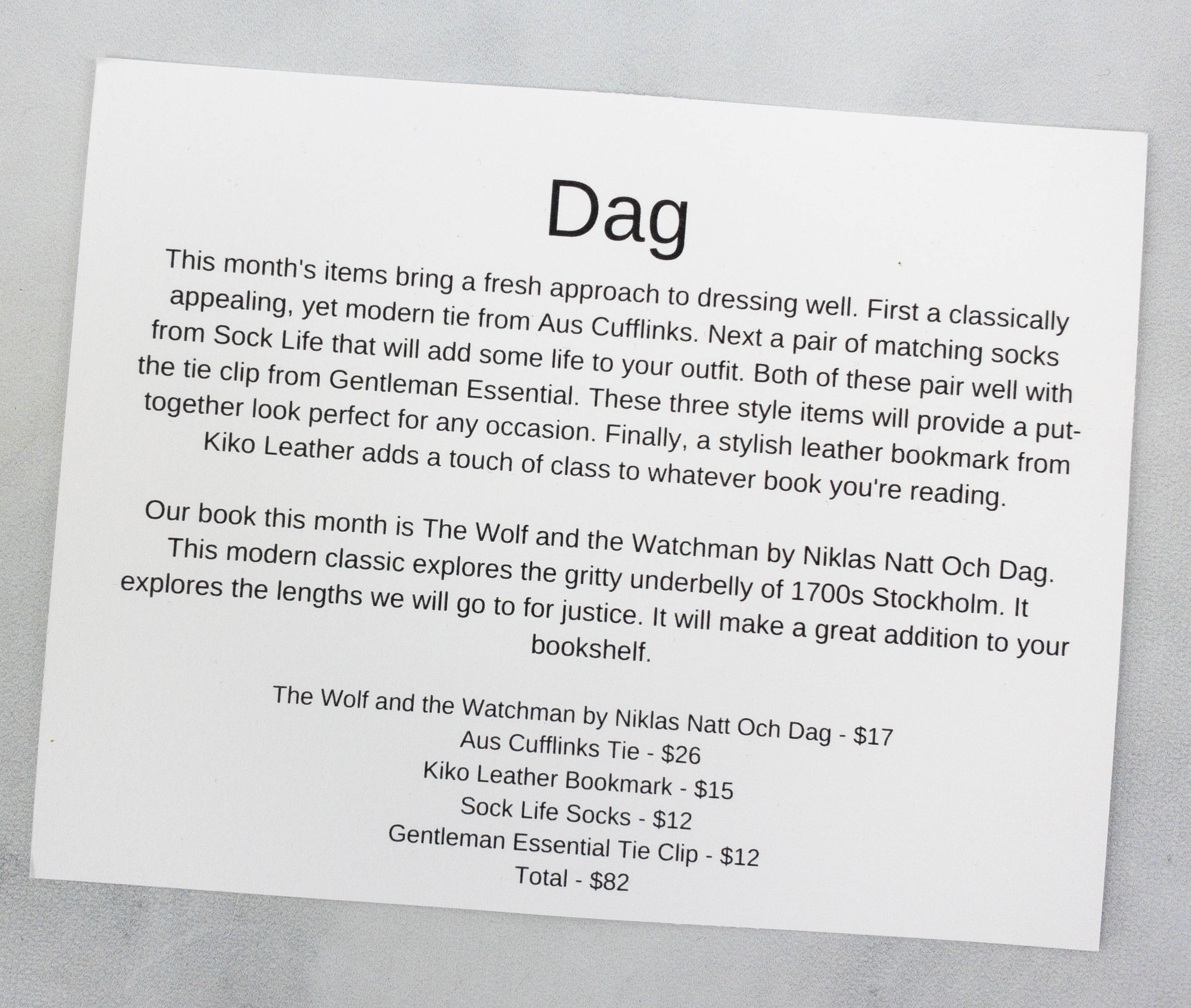 The theme title is a reference to the author of this month's literary selection. The July 2021 theme is Dag!
Everything in my July 2021 Culture Carton!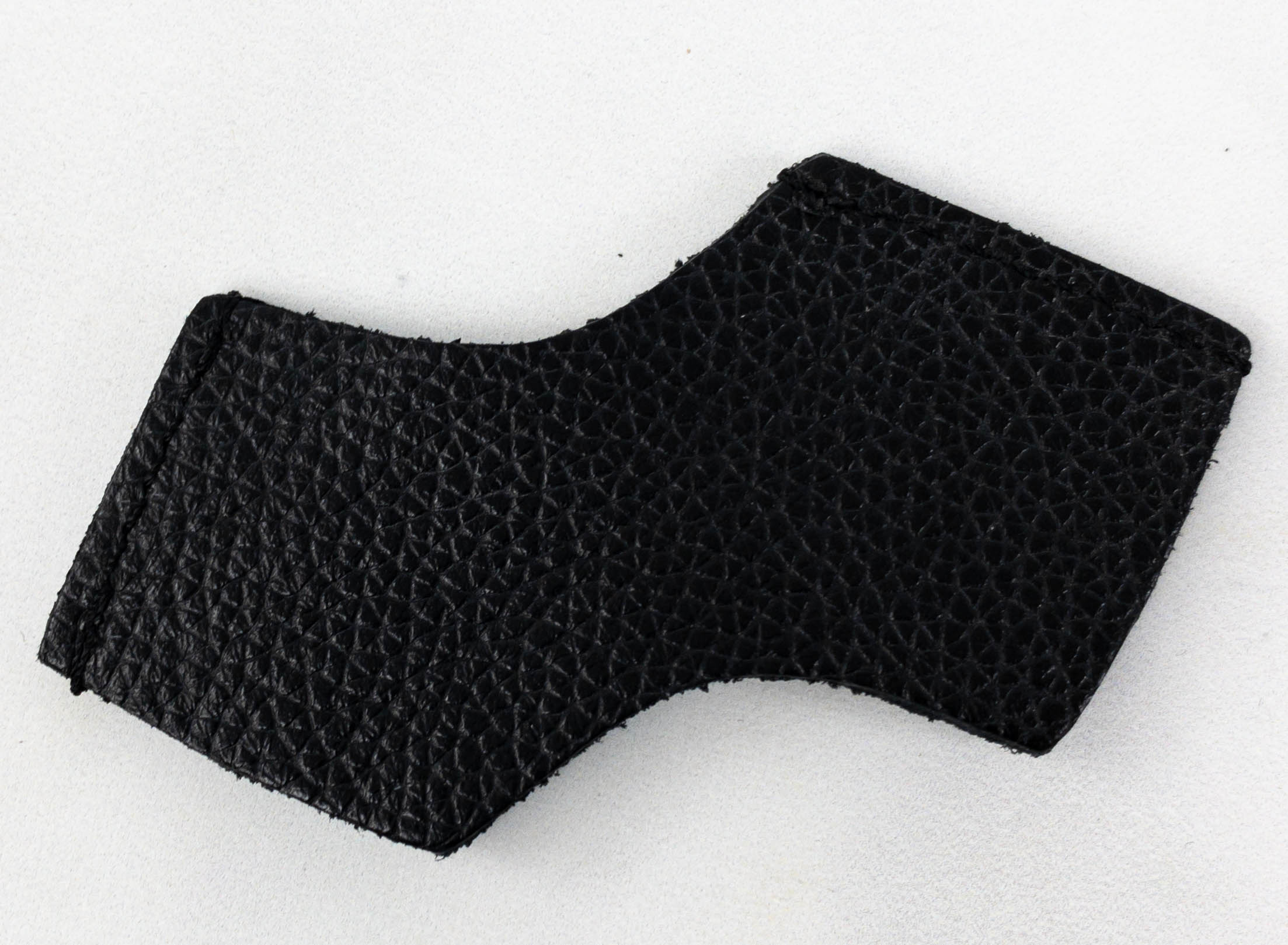 Kiko Leather Bookmark ($15) This is not your ordinary bookmark, as it's made with pebble leather!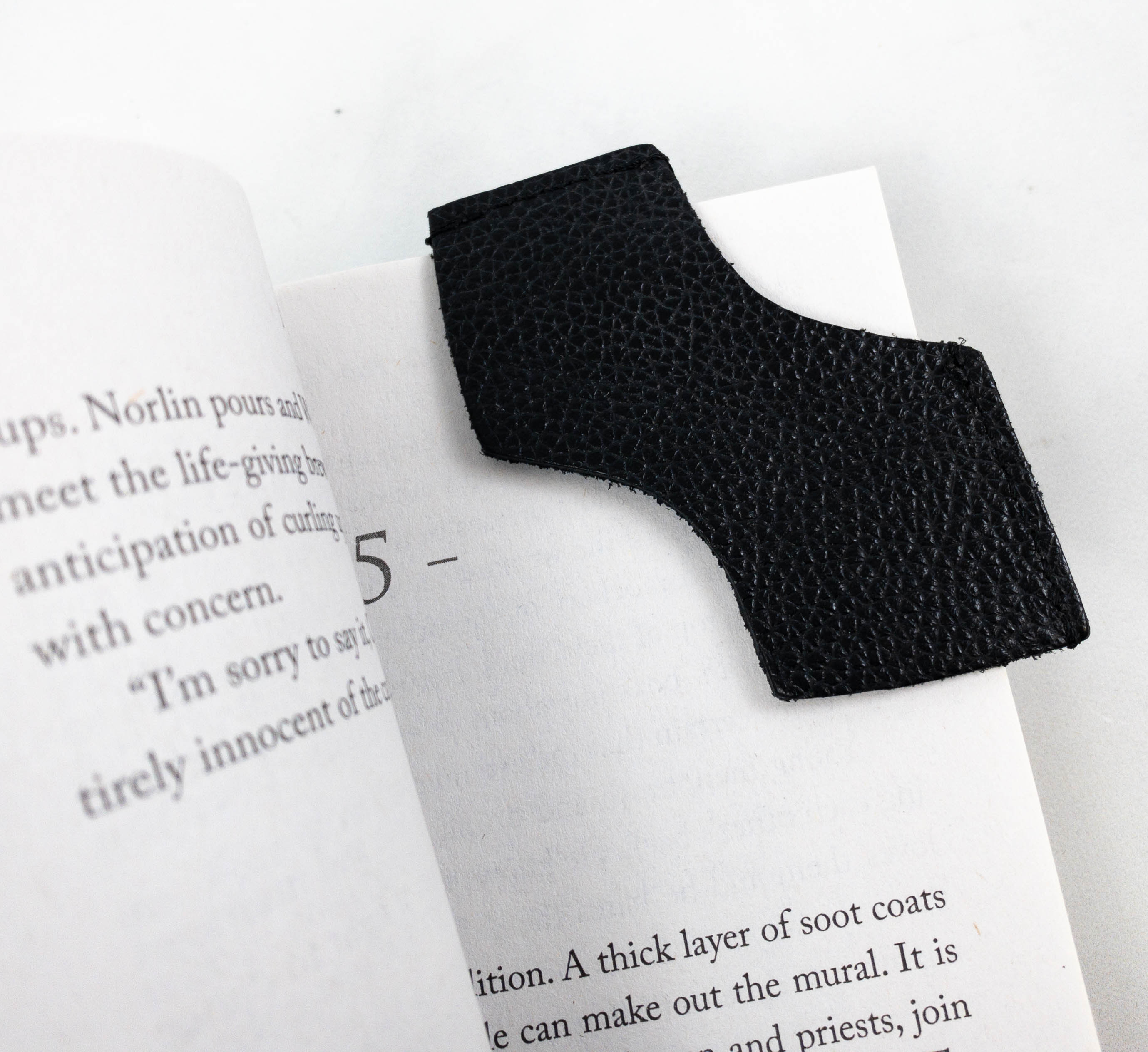 The leather bookmark is in black and it has just the right thickness. I like using it because it doesn't damage the book pages.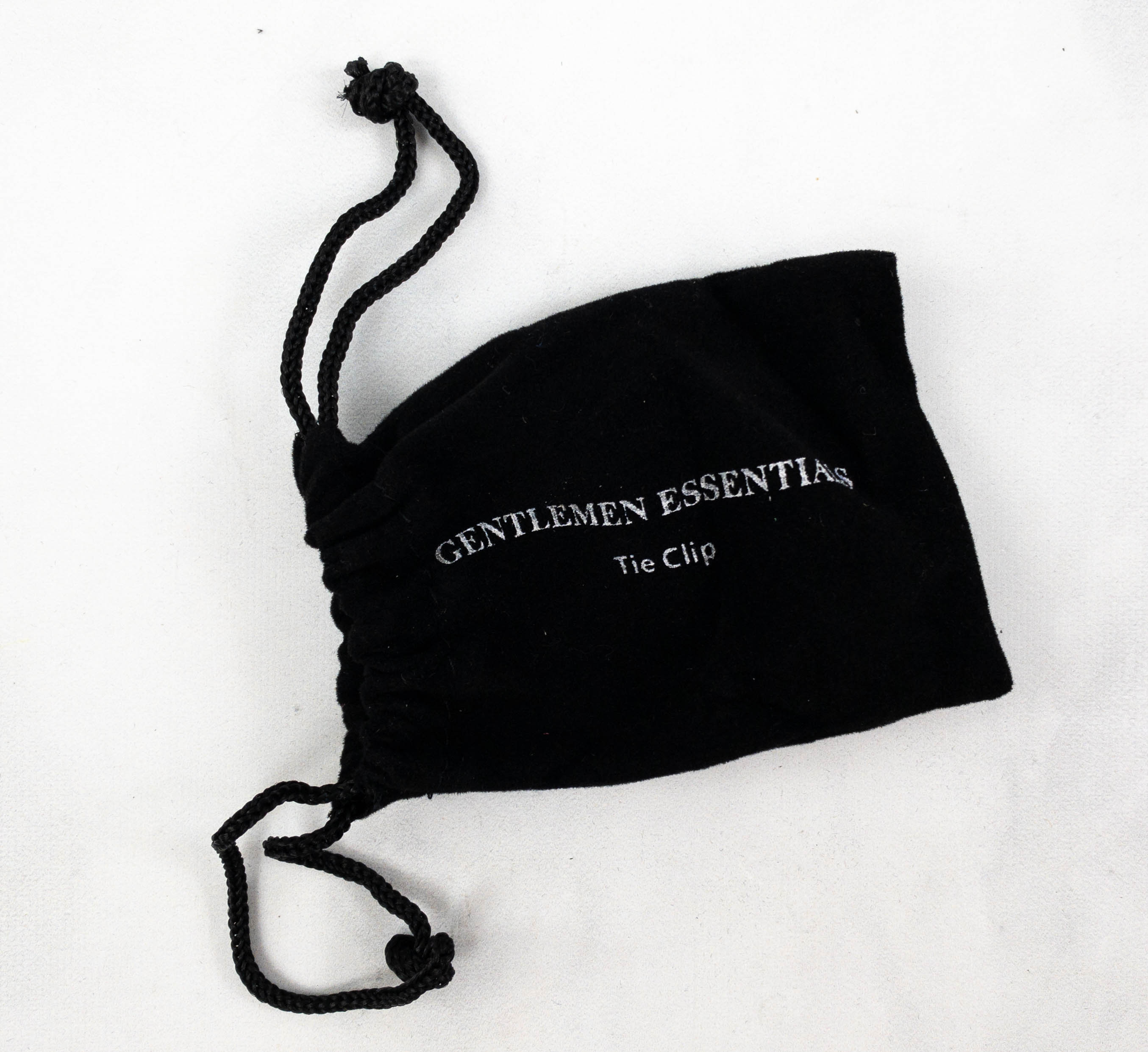 Gentleman Essential Tie Clip ($12) This month's box includes a tie clip and it's packed in a black drawstring pouch.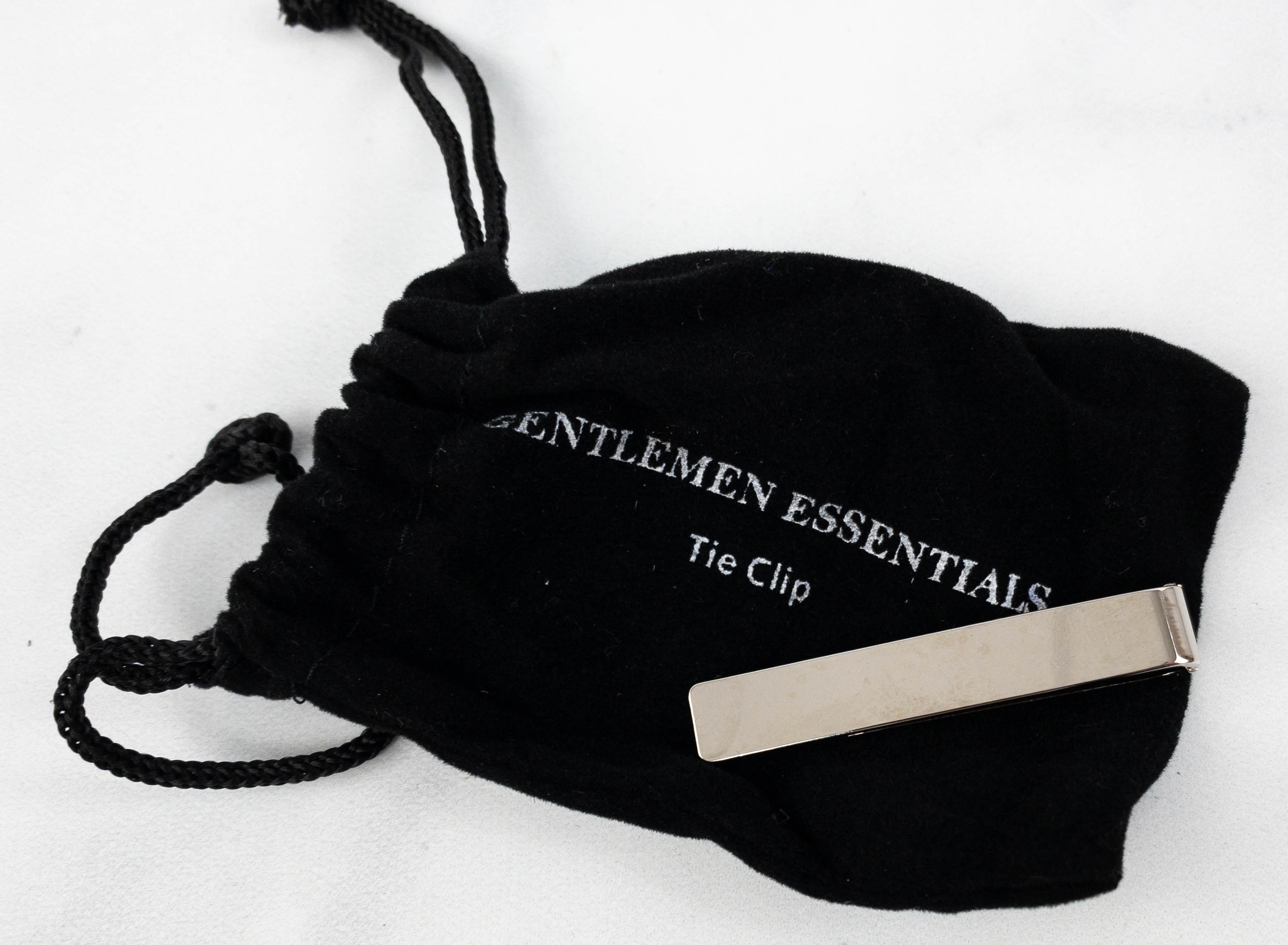 It has a simple yet elegant silver finish, and it's also lightweight!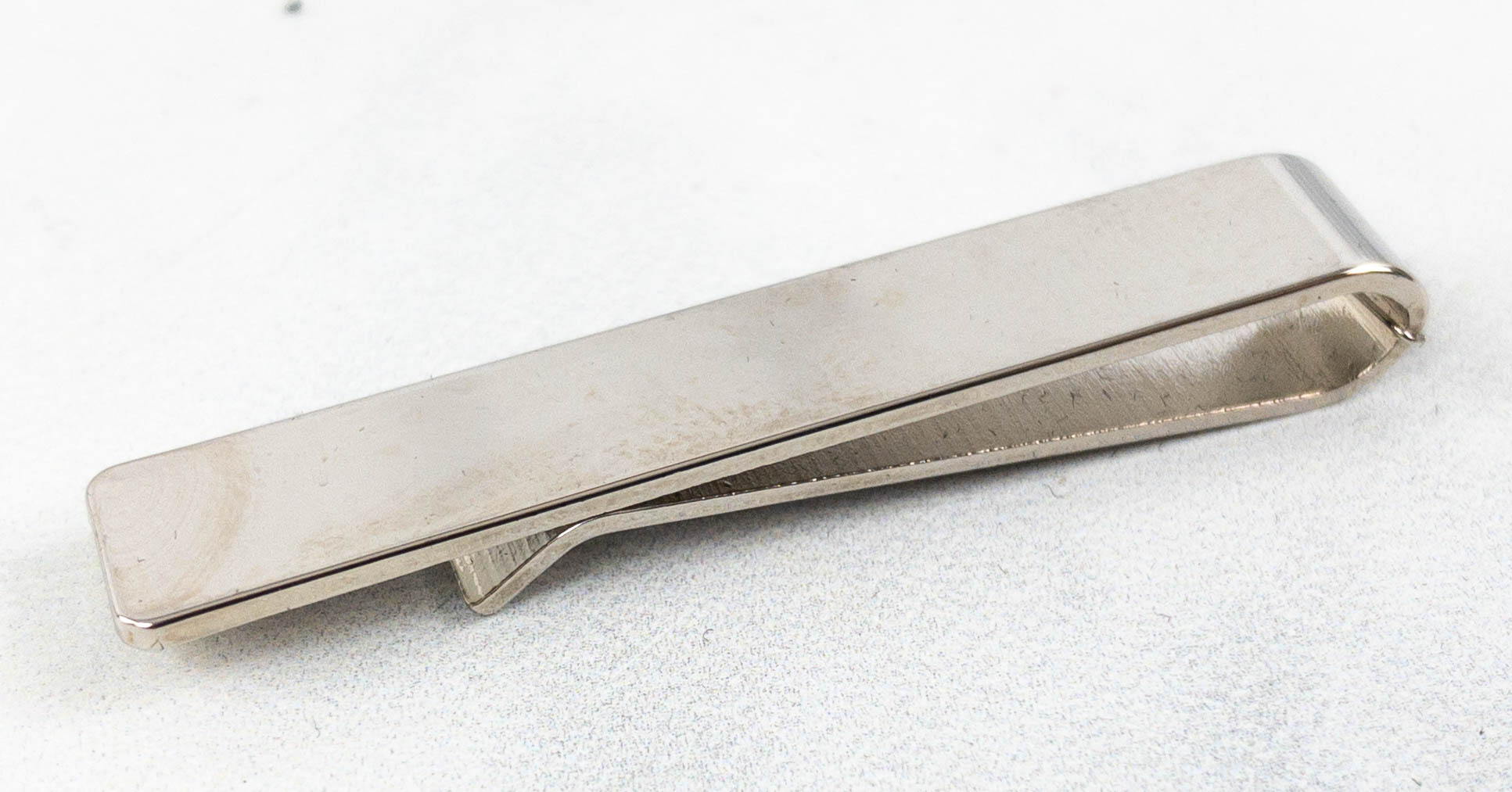 I like how versatile it is. It can be paired with ties in different colors and patterns!
AUS Cufflinks Tie ($26) Made with soft, premium-quality fabric, this tie doesn't just look good but feels good to wear as well. It's lightweight but not flimsy!
It comes in a bright melon color with blue dots all over.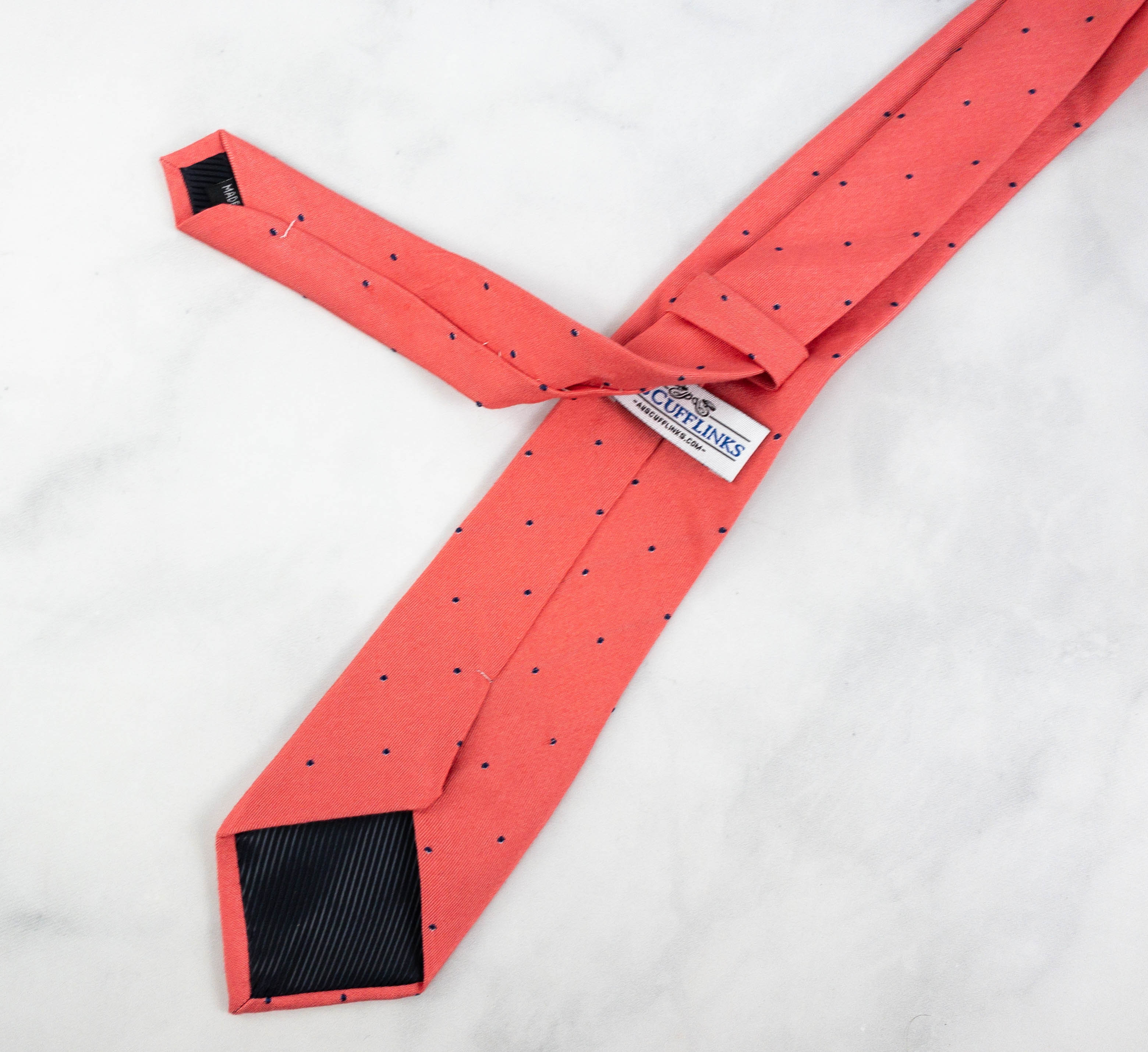 The back of the tie features the same design with a single strap insert and the brand's logo just below it.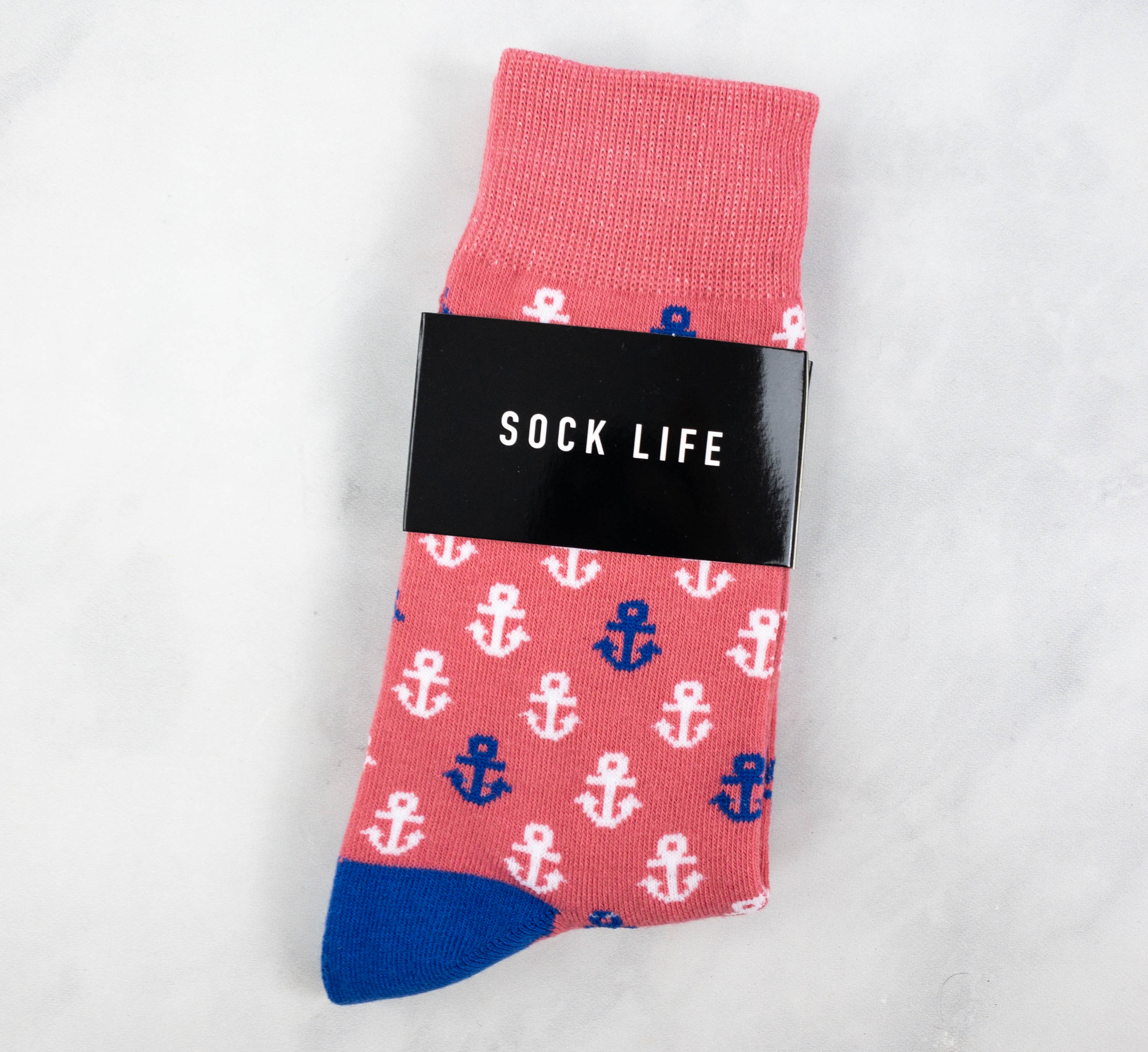 Sock Life Socks ($12) To match the tie, here's a pair of socks in a similar color scheme of pink and blue.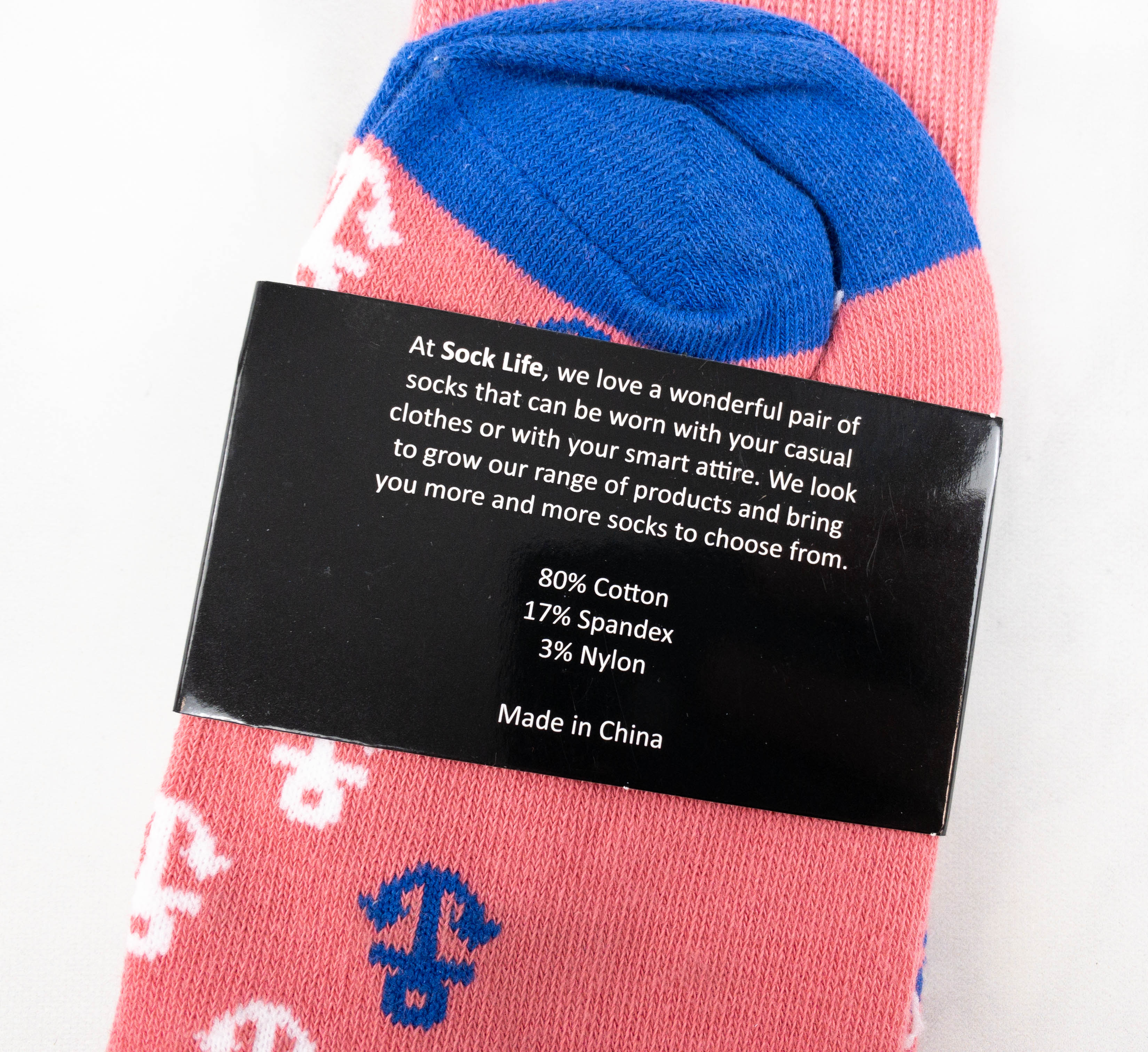 According to the carton label, this pair is made with 80% cotton, 17% spandex, and 3% nylon.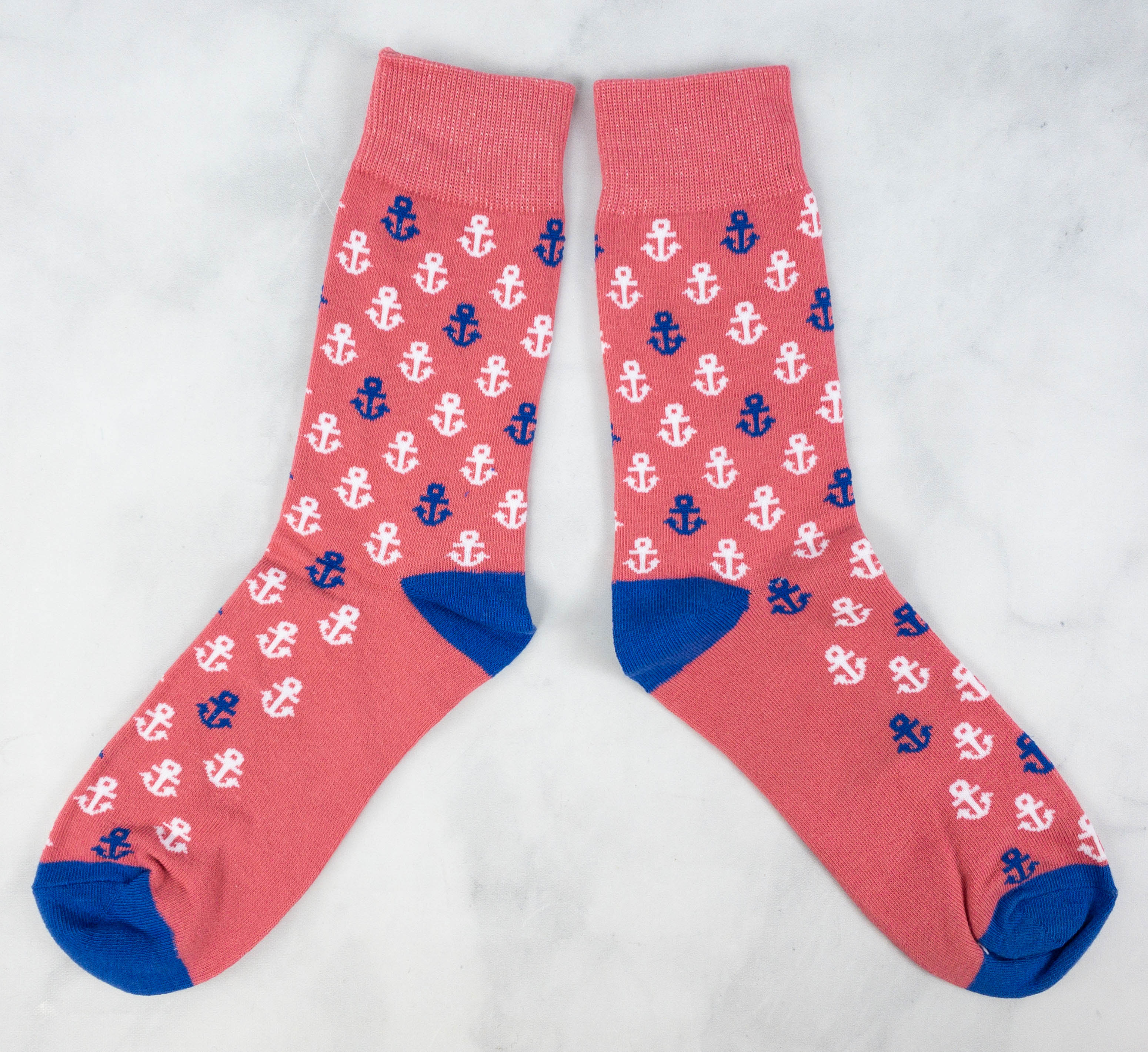 The base color of the socks is pink, while the heels and toes are in blue. These also have the right length. They fit me nicely, and they don't easily slip down.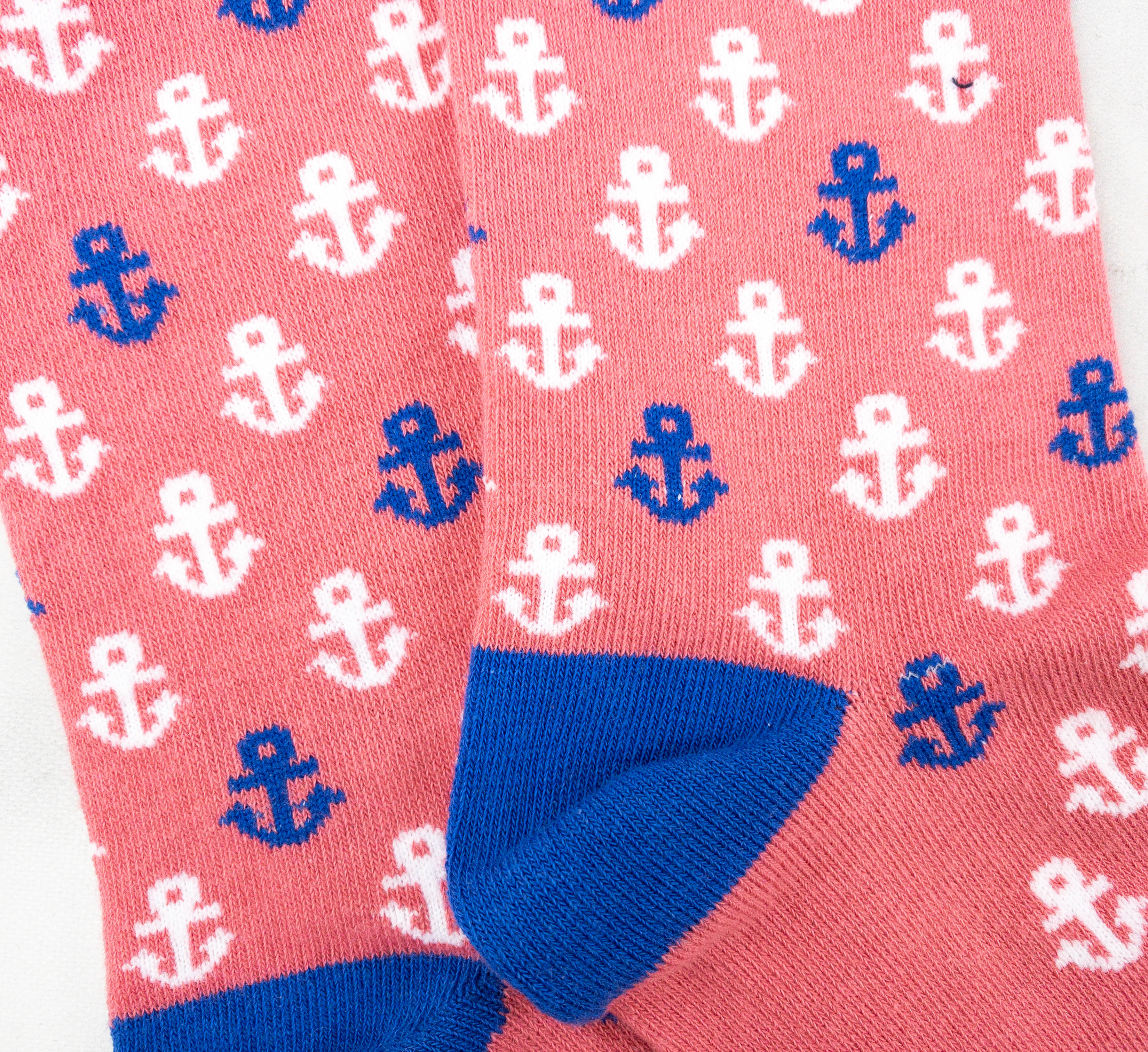 The socks also feature blue and white anchors all over!
The Wolf and the Watchman by Niklas Natt Och Dag ($11)
ONE OF NPR'S BEST BOOKS OF 2019 Named Best Debut Novel of 2017 by the Swedish Academy of Crime Writers

One morning in the autumn of 1793, watchman Mikel Cardell is awakened from his drunken slumber with reports of a body seen floating in the Larder, once a pristine lake on Stockholm's Southern Isle, now a rancid bog. Efforts to identify the bizarrely mutilated corpse are entrusted to incorruptible lawyer Cecil Winge, who enlists Cardell's help to solve the case. But time is short: Winge's health is failing, the monarchy is in shambles, and whispered conspiracies and paranoia abound.

Winge and Cardell become immersed in a brutal world of guttersnipes and thieves, mercenaries and madams. From a farmer's son who is led down a treacherous path when he seeks his fortune in the capital to an orphan girl consigned to the workhouse by a pitiless parish priest, their gruesome investigation peels back layer upon layer of the city's labyrinthine society. The rich and the poor, the pious and the fallen, the living and the dead—all collide and interconnect with the body pulled from the lake.

Breathtakingly bold and intricately constructed, The Wolf and the Watchman brings to life the crowded streets, gilded palaces, and dark corners of late-eighteenth-century Stockholm, offering a startling vision of the crimes we commit in the name of justice, and the sacrifices we make in order to survive.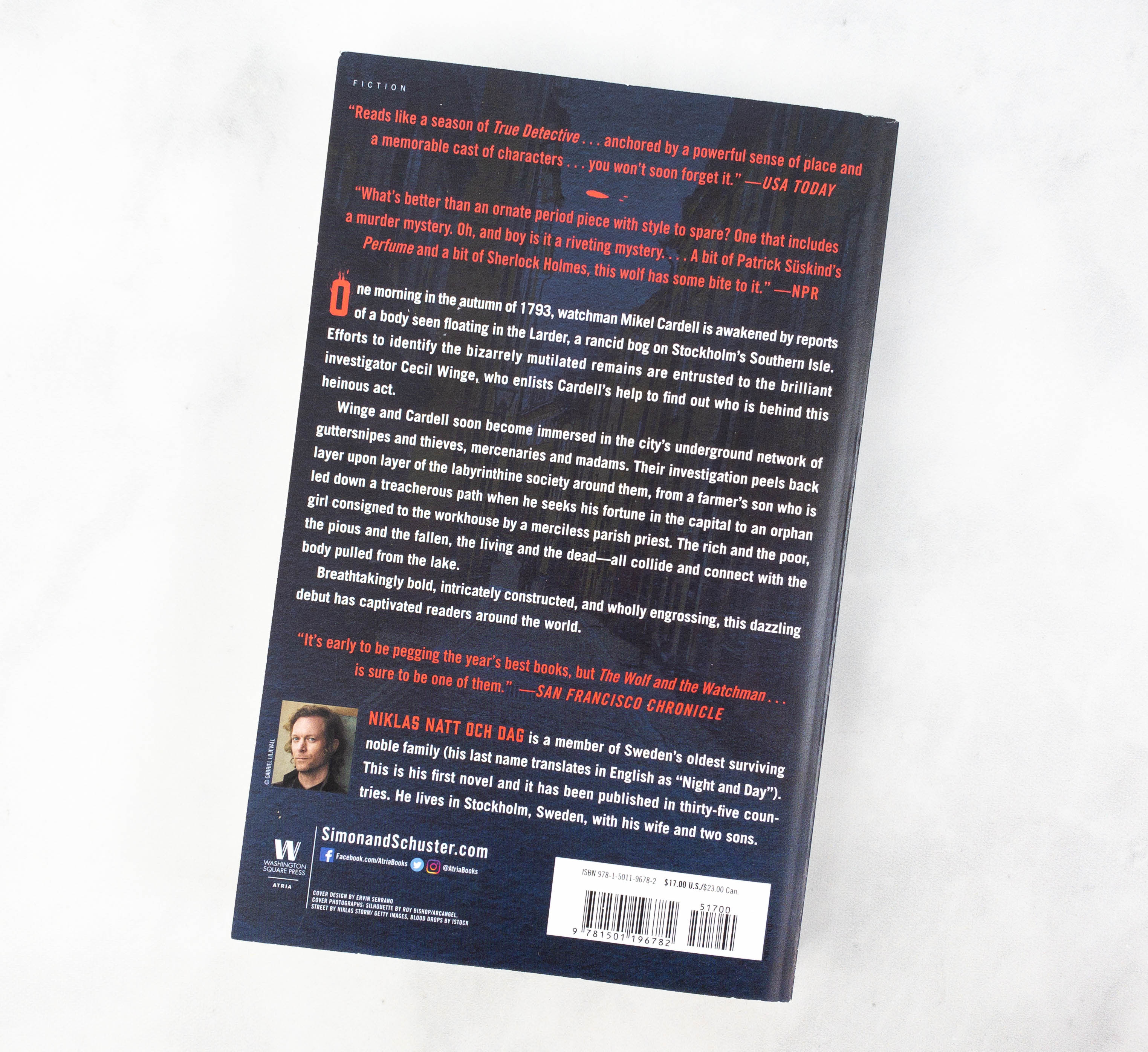 Since I have the Culture Carton Standard, my box includes a book! This one is a historical fiction novel, which is also ideal for fans of crime and thriller.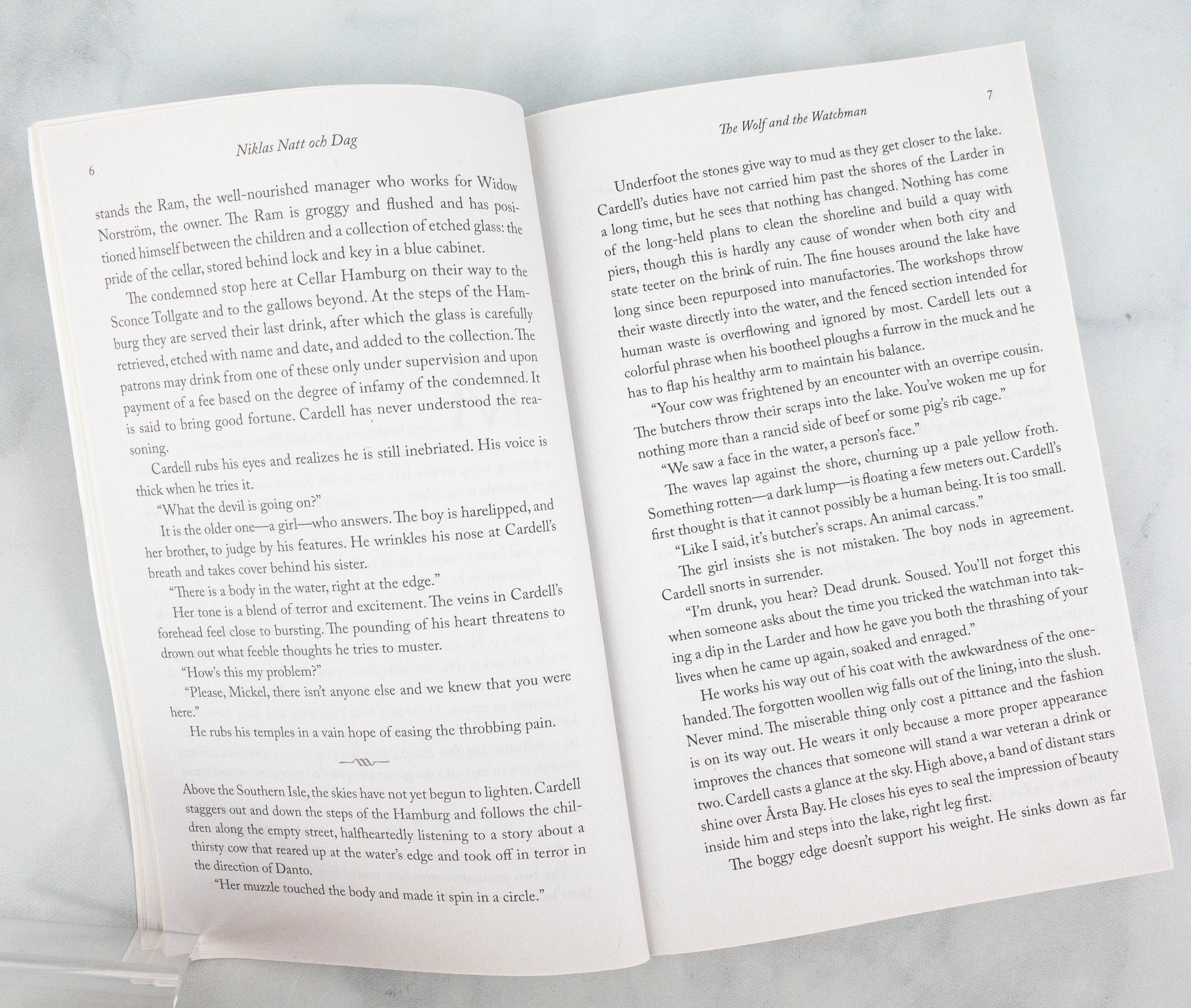 This is an excellent novel that dealt with both sides of the society, crimes, justice, and the things that we do to survive. I loved the characters specially Mickel Cardell and Cecil Winge and how they worked together to uncover the mystery of the mutilated body floating in the city's lake.
The July Culture Carton includes an ensemble of men's accessories! There's a pair of socks and a tie that match each other, plus a tie clip that easily elevates business outfits. Every Standard box includes a book and this month, the featured book was written by Swedish author Niklas Natt Och Dag. It's a dark and poignant story, but definitely worth reading. I also used my new leather bookmark while reading it. This is such a great subscription for men. It focuses on self improvement and each box is a nod to a different literary giant, giving you something new to look forward to and read every month.
What's your favorite item this month?