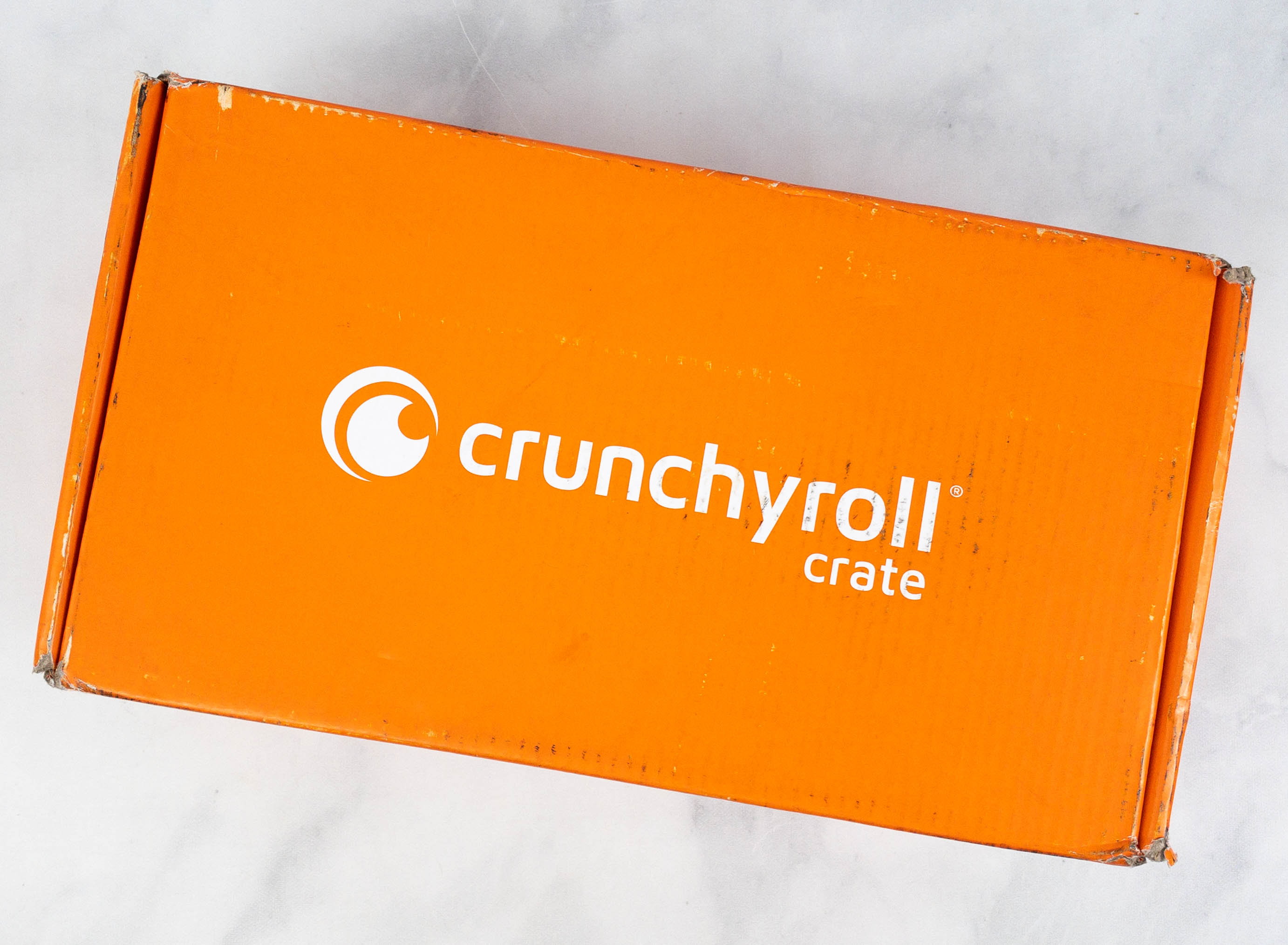 Crunchyroll Crate is a Loot Crate subscription that sends officially licensed items from Crunchyroll's best titles. Every box includes at least 4-6 items which may include collectibles, apparel, figures and more! This is different from Loot Anime, as Crunchyroll Crate focuses only on the featured anime titles from their own catalog while Loot Anime covers all anime franchises from the old ones to the new ones. Also, this box is available internationally! The box is $29.99 per month + shipping.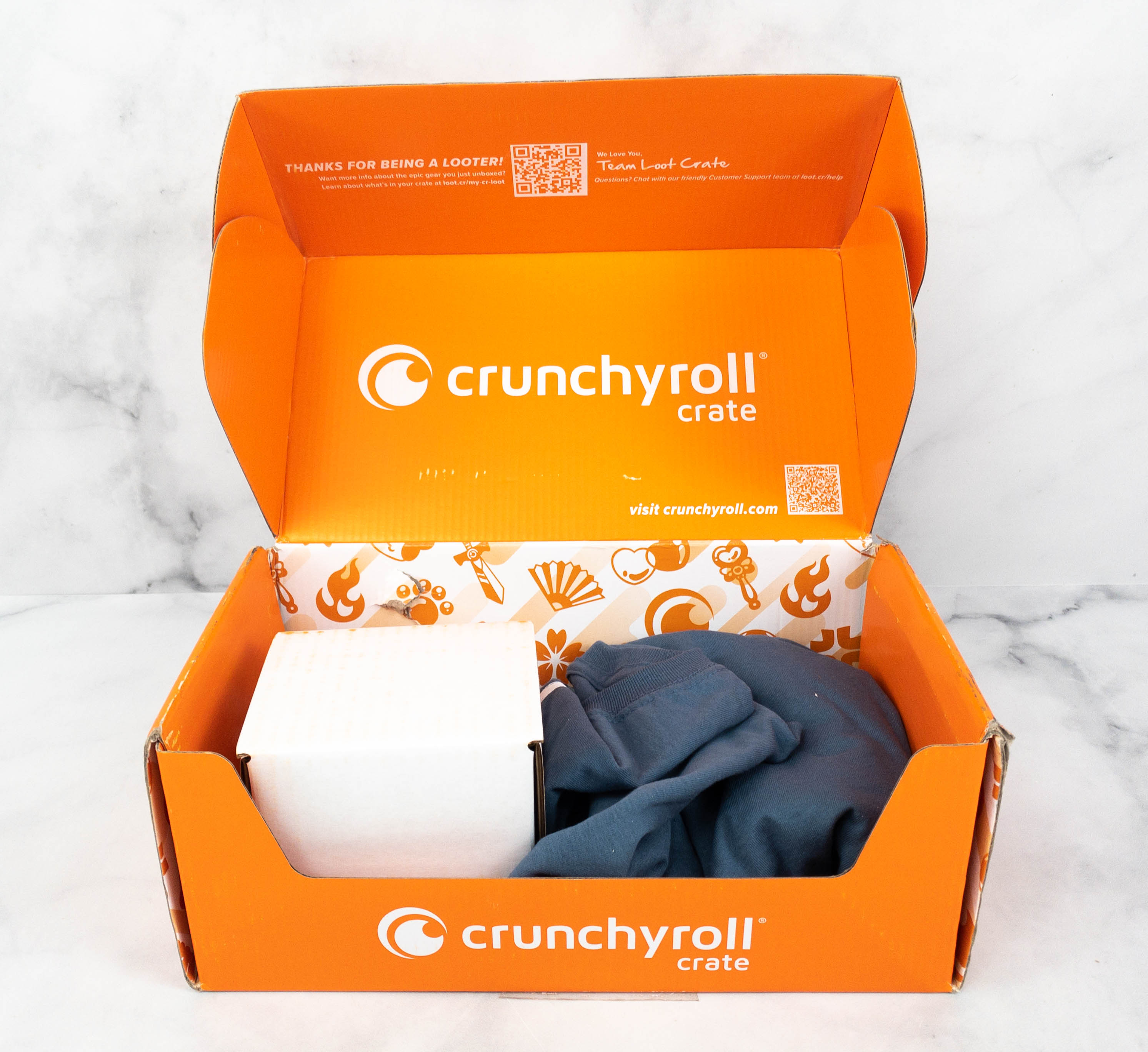 The items were packed in an orange box with Crunchyroll Crate branding.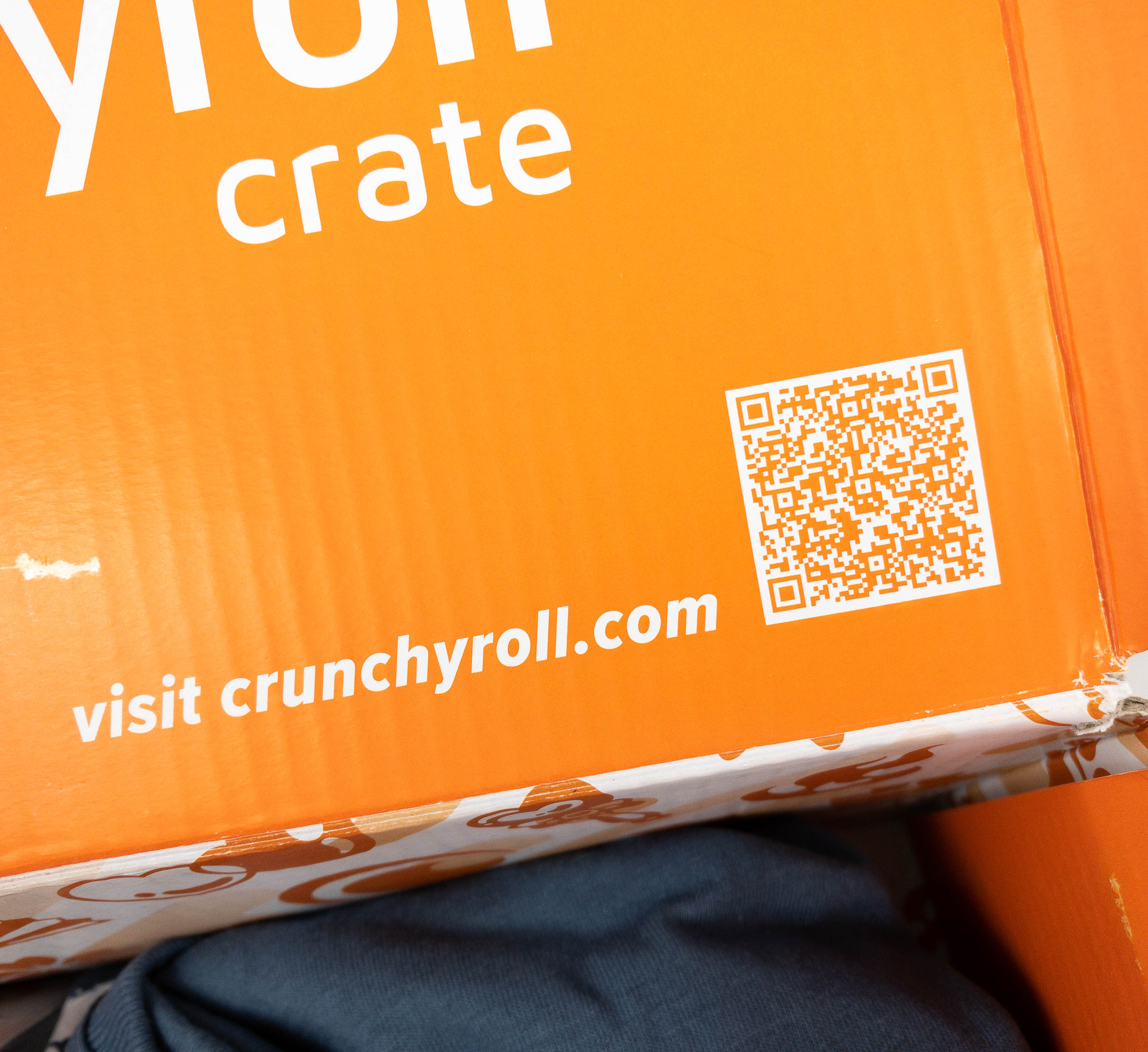 The interior of the box has a QR code that will take you to the box's virtual insert.
The box also includes an information card.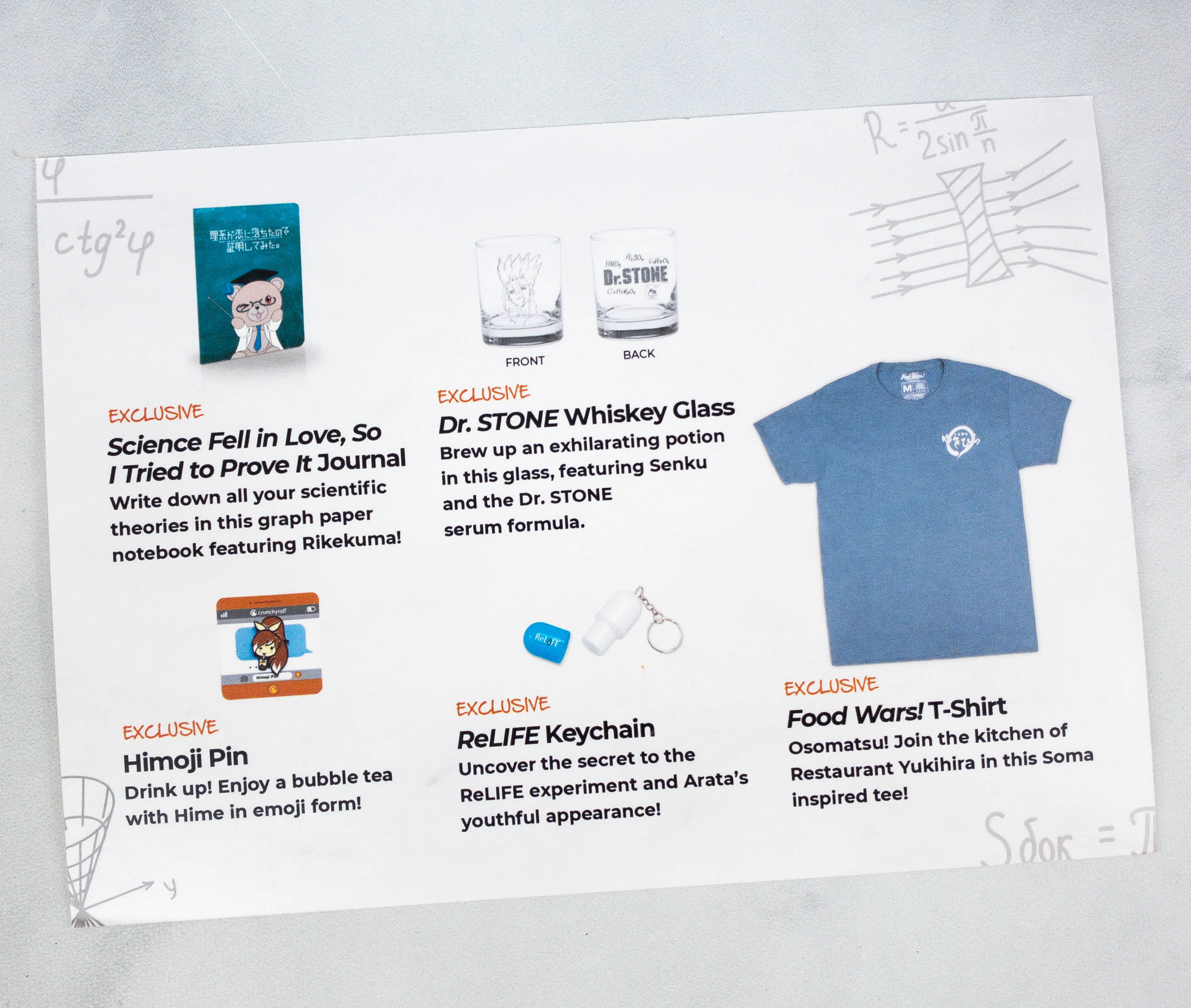 At the back, it lists all the items inside the box, with individual item photos.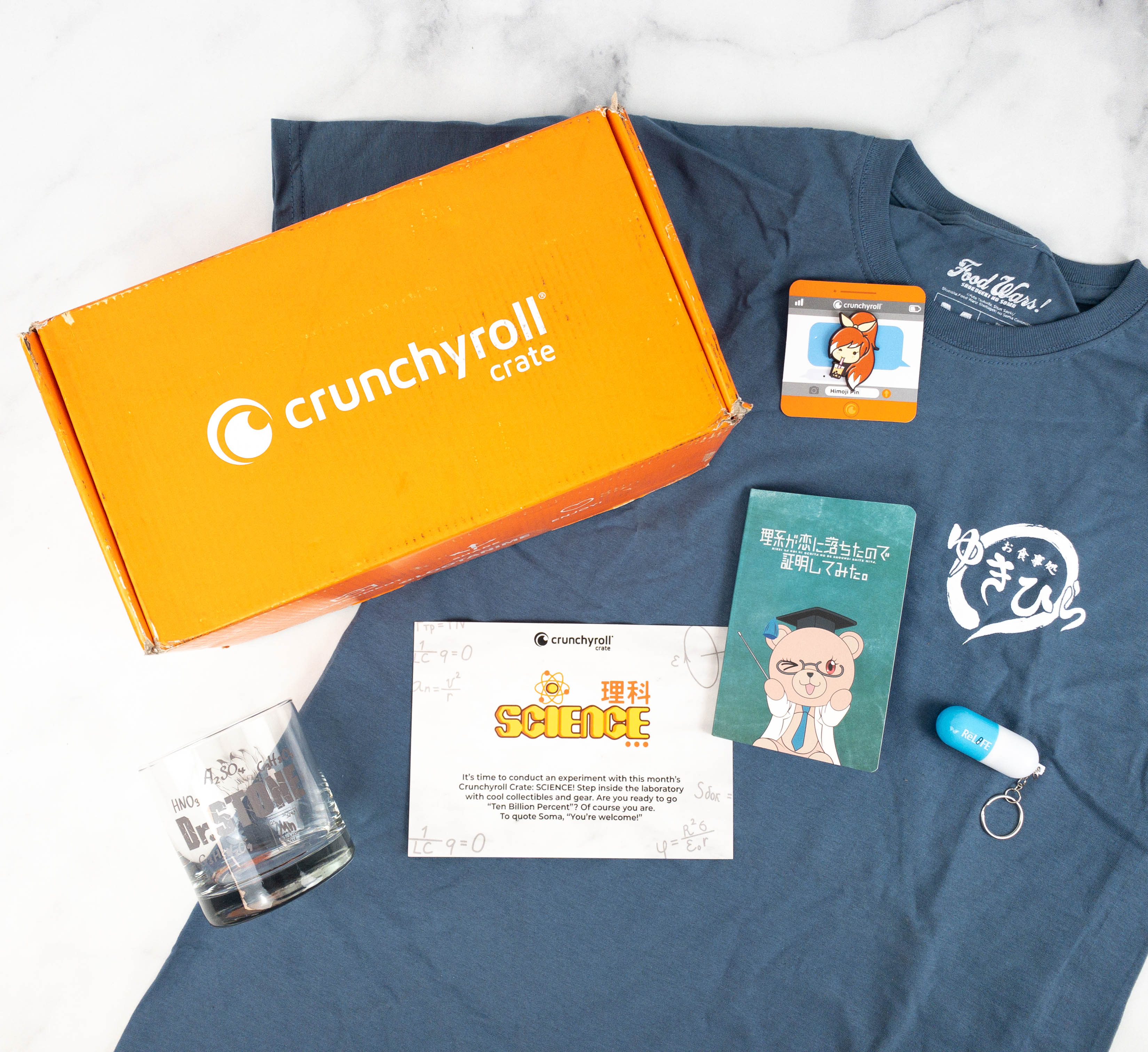 Everything in my box!
Himoji Pin. This month's exclusive pin features Hime in emoji form!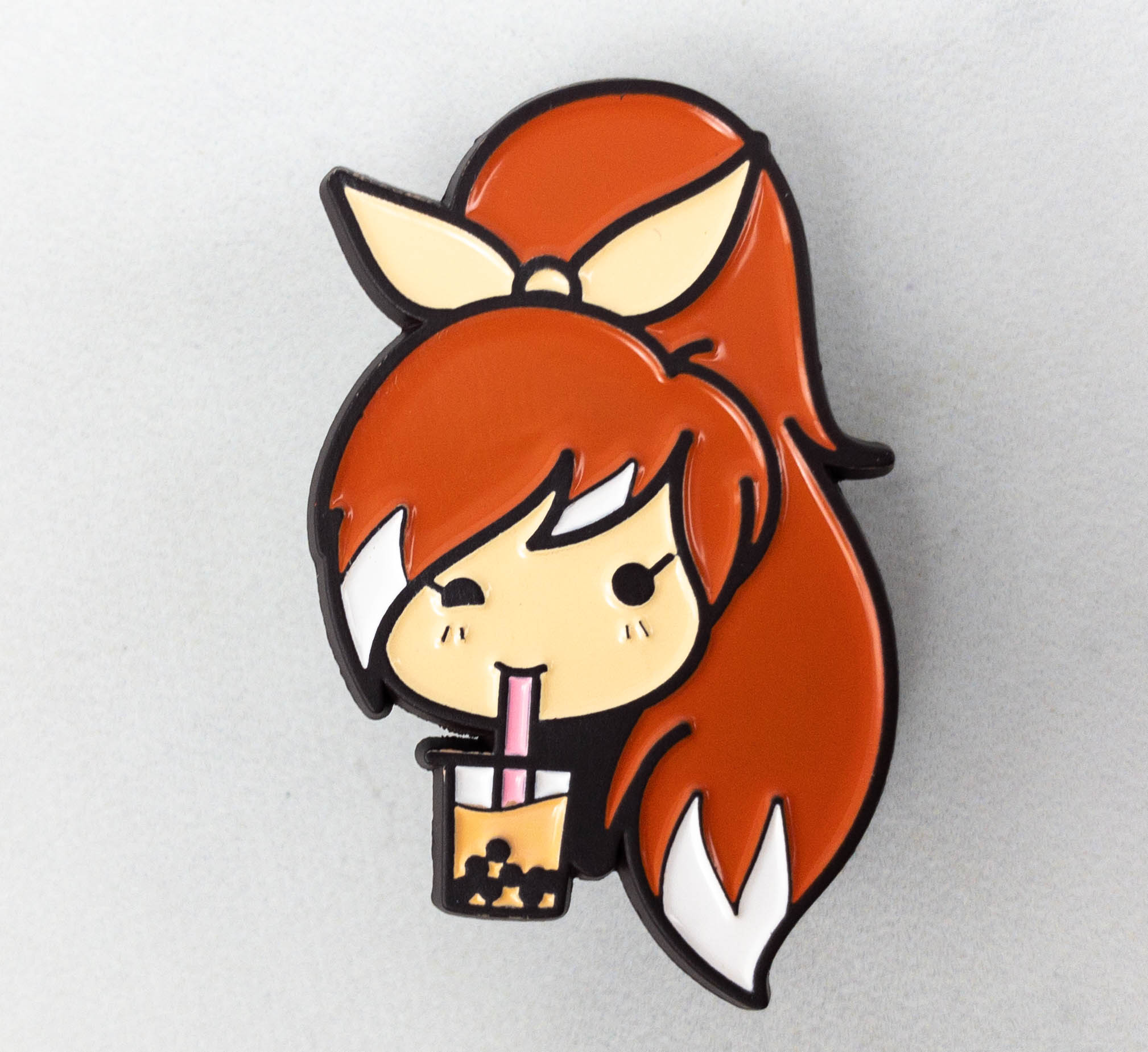 Hime surely enjoys drinking her cup of bubble tea!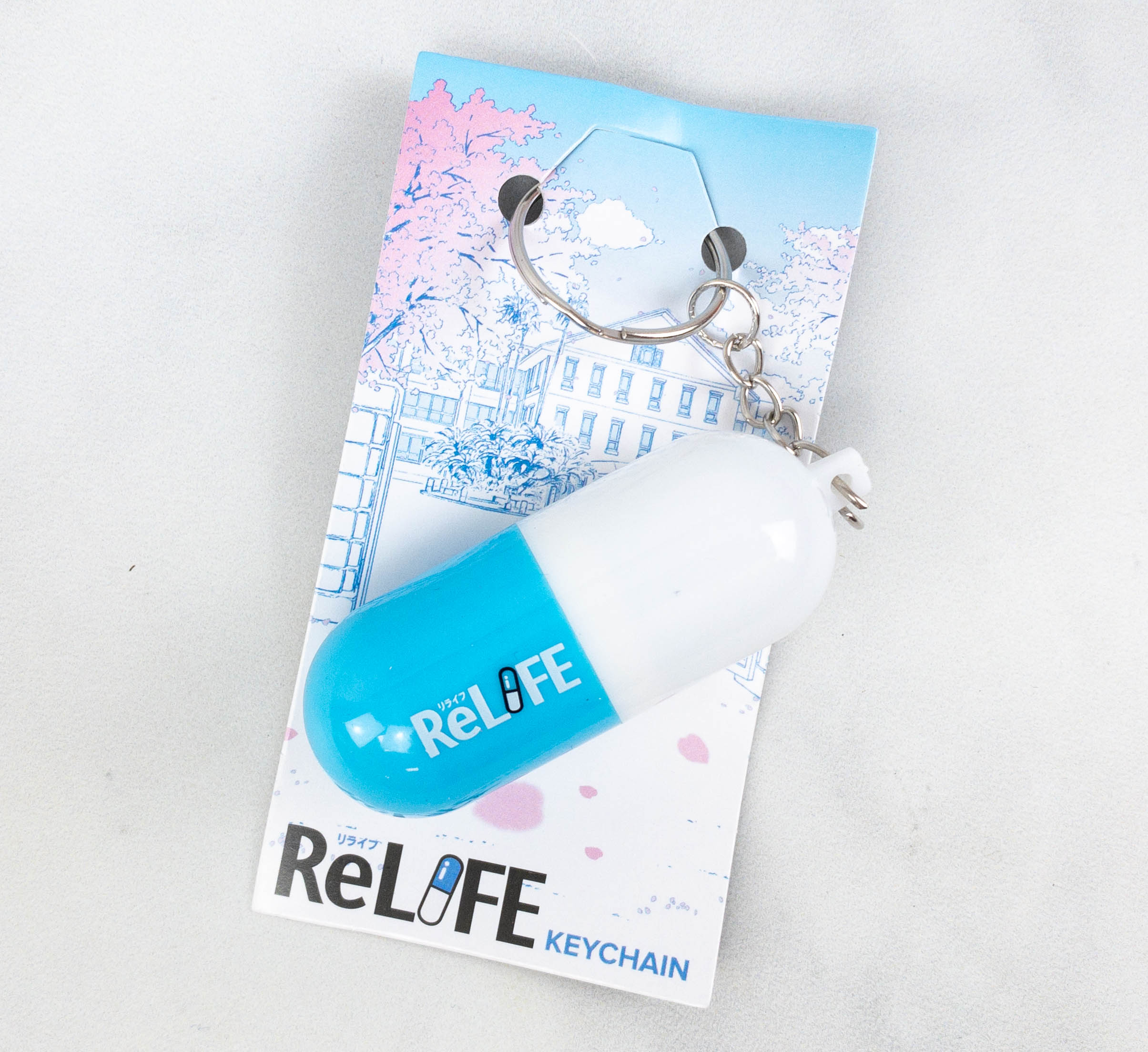 ReLife Keychain. Next up is a keychain that Arata took to revert his appearance when he was 17 years old.
It's a replica of the ReLIFE pill that allows anyone to look younger than their age.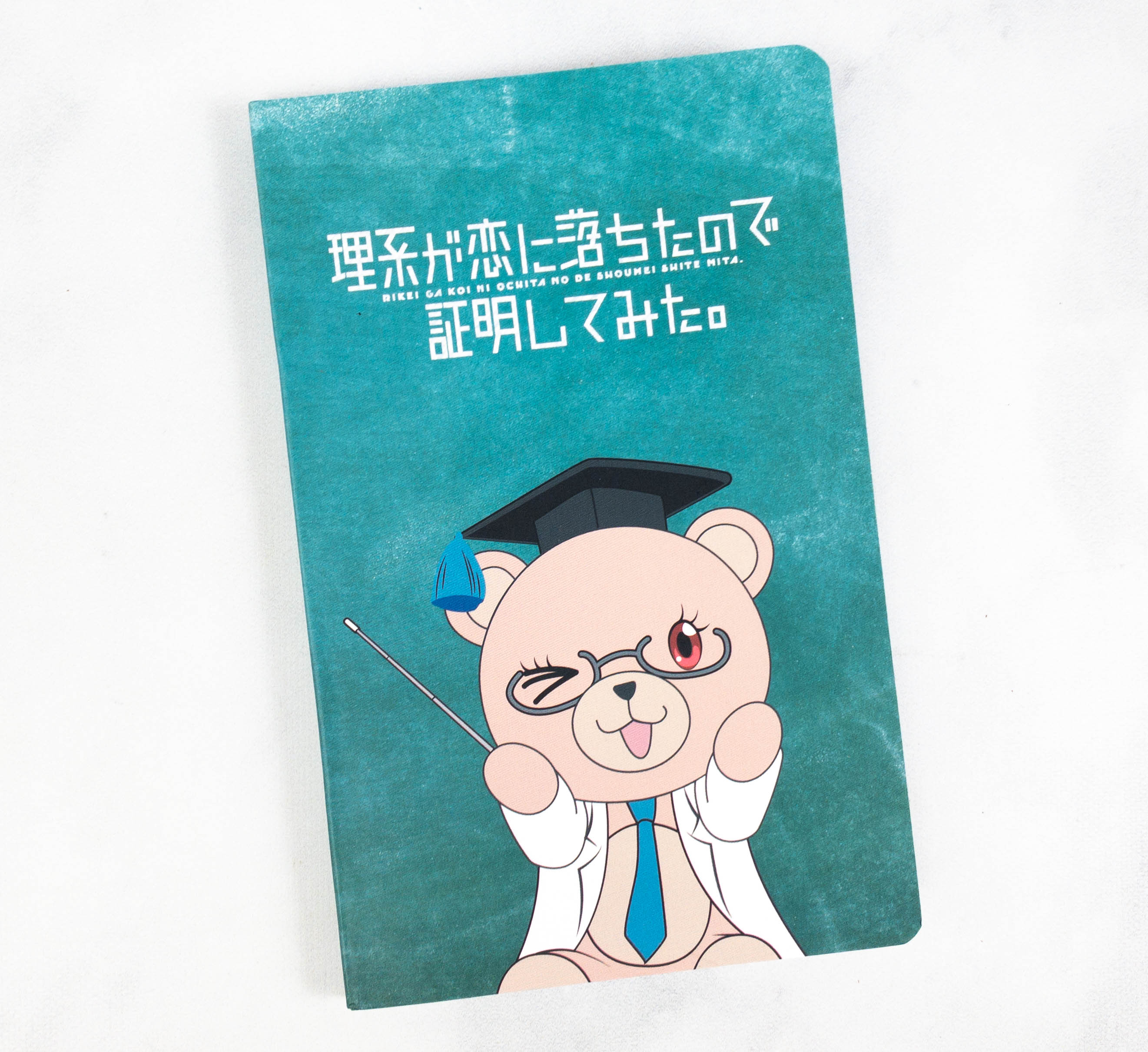 Science Fell in Love, So I Tried to Prove It Journal. Here's a journal that I can use to write anything that I want! It features the romantic comedy manga series "Science Fell in Love, So I Tried to Prove It".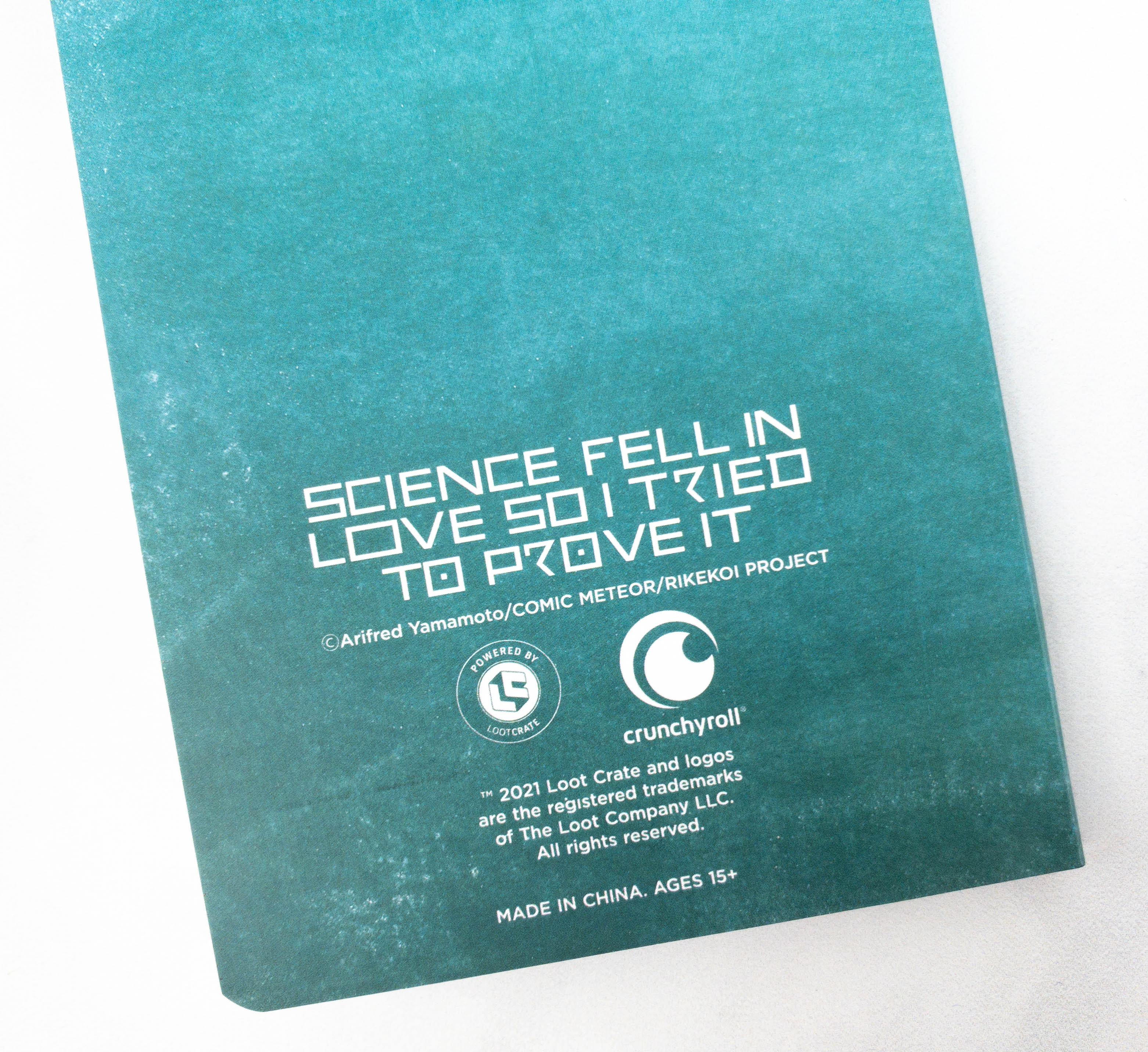 Science fell in love so I tried to prove it.
The first pages has lots of scientific formulas printed on them. Sciencey.
The rest of the pages contains grid pattern designs all over.
Food Wars! T-Shirt. This month's wearable is a blue shirt that represents the Food Wars! animated series. The story revolves around Soma Yukihira as he battles some of the world's greatest chefs to prove himself worthy of the title and improve his skills.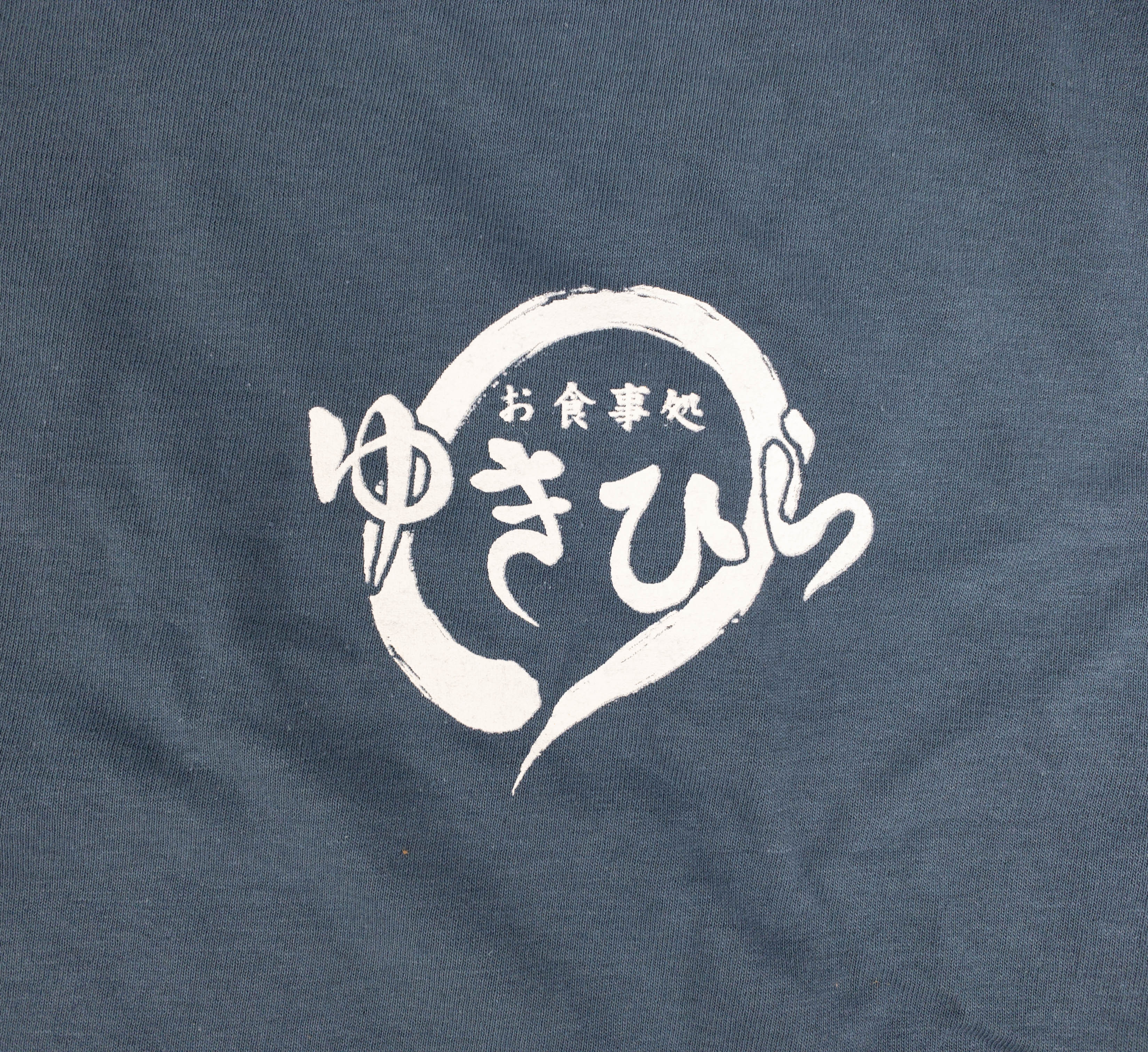 Located at the top's chest part is the show's logo printed in Japanese.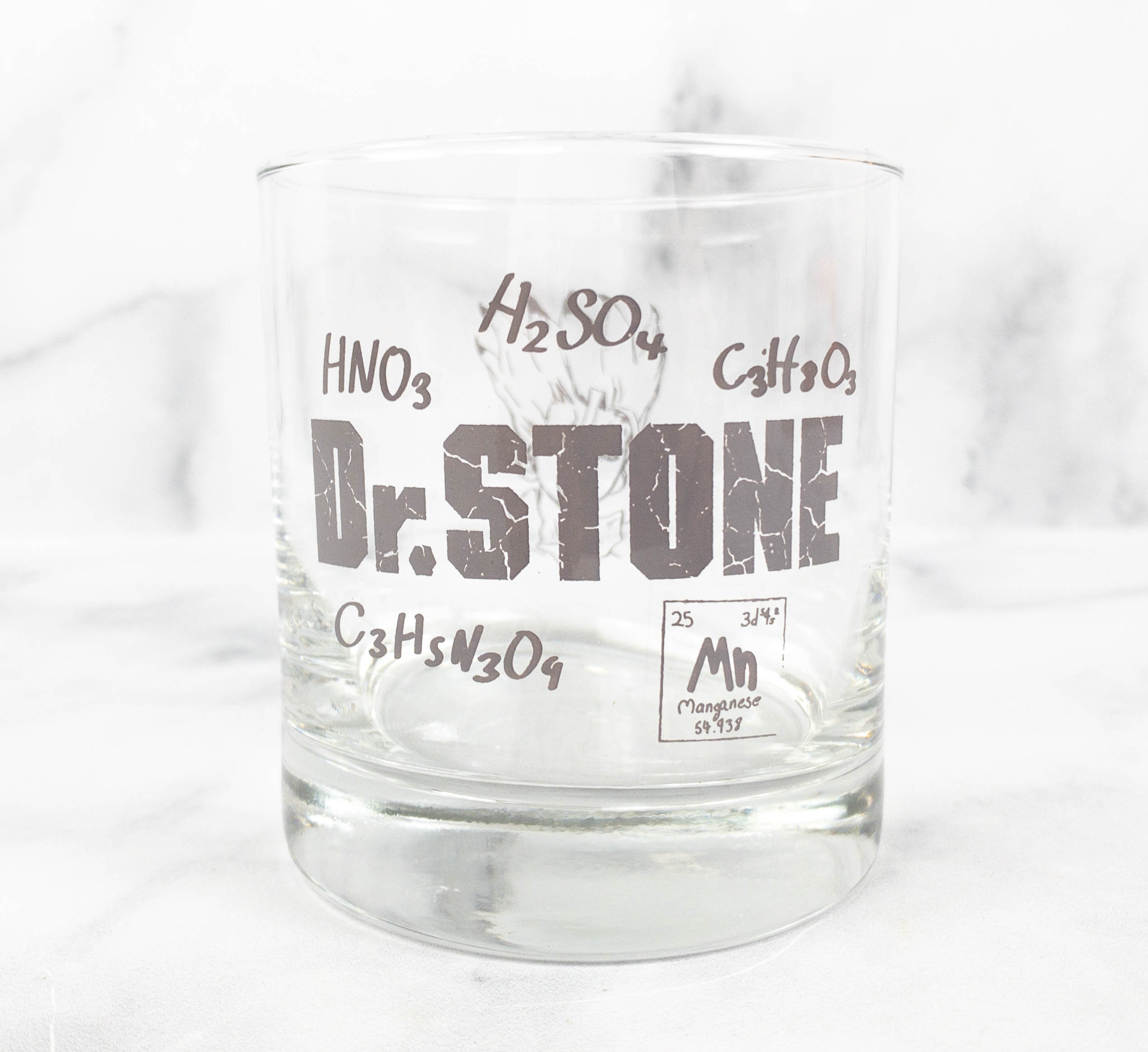 Dr. Stone Whiskey Glass. I have ben watching Dr. Stone for a couple of weeks already, and I find the series really interesting! The story is about 2 boys and their quest to revive the rest of humanity who became stones.
Senku Ishigami, the main protagonist of the series is printed on the body of the glass. He is also known for his famous line "Ten Billion Percent".
Crunchyroll's theme for this month is so amazing! The box featured a lot of Science themed shows that I really love watching! As always, all the items are worth collecting and most of them are also useful. It included a pin, journal, keychain, shirt, and my favorite, the Dr. Stone whiskey glass! So far, the series caught my attention ever since I watched the first episode and I have been enjoying the series for weeks now. Also, having this glass will make my whiskey nights more fun with its exciting design! This subscription is ideal for Crunchyroll fans like me, everything is exclusive and they all feature our favorite titles too!
What do you think of the Crunchyroll Crate box?