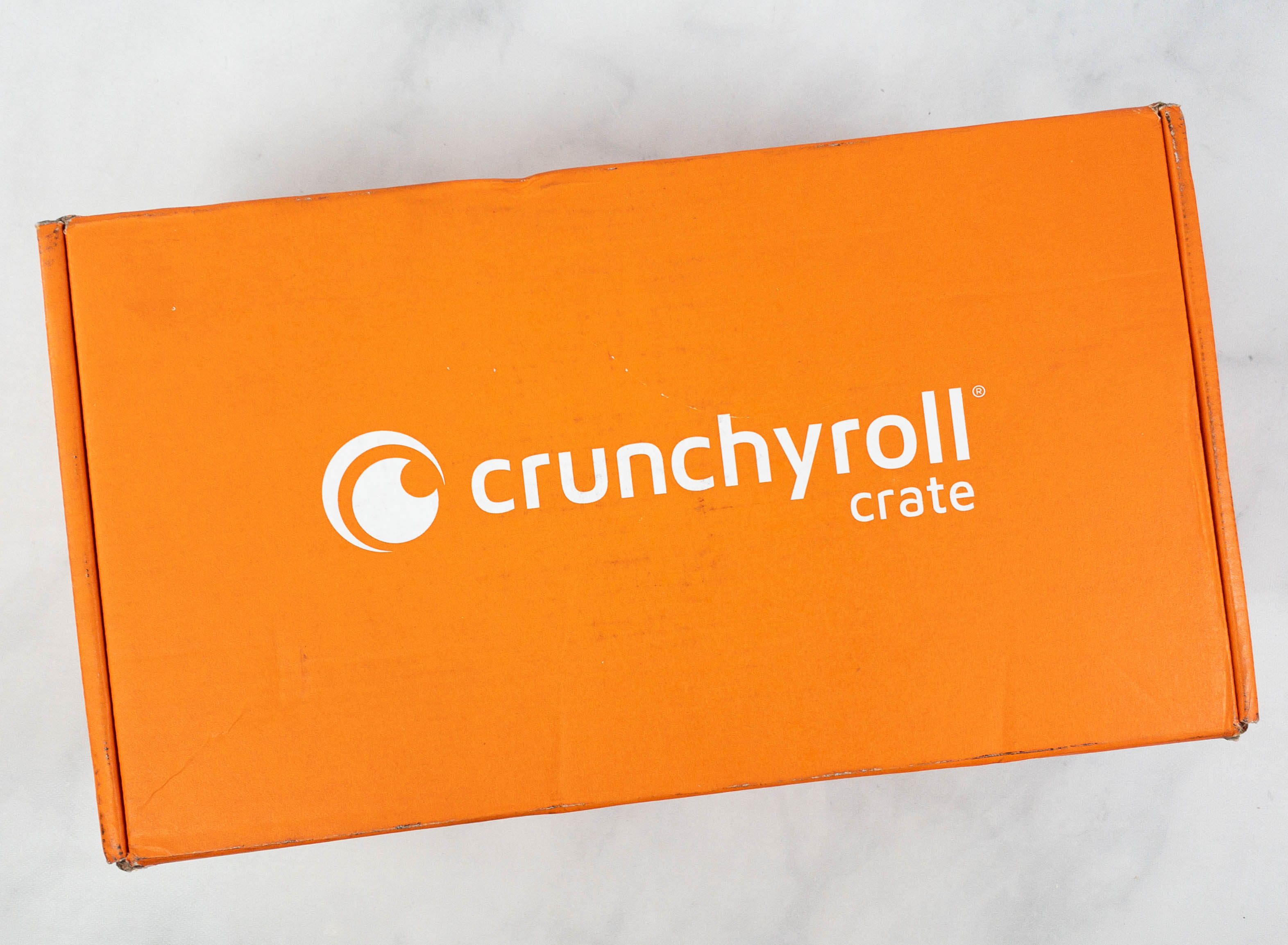 Crunchyroll Crate is a Loot Crate subscription that sends officially licensed items from Crunchyroll's best titles. Every box includes at least 4-6 items which may include collectibles, apparel, figures and more! This is different from Loot Anime, as Crunchyroll Crate focuses only on the featured anime titles from their own catalog while Loot Anime covers all anime franchises from the old ones to the new ones. Also, this box is available internationally! The box is $29.99 per month + shipping.
The items were packed in an orange box with Crunchyroll Crate branding. It also has a QR code that will take you to the box's virtual insert.
The box also includes an information card. This month is Crunchyroll Hime's birthday!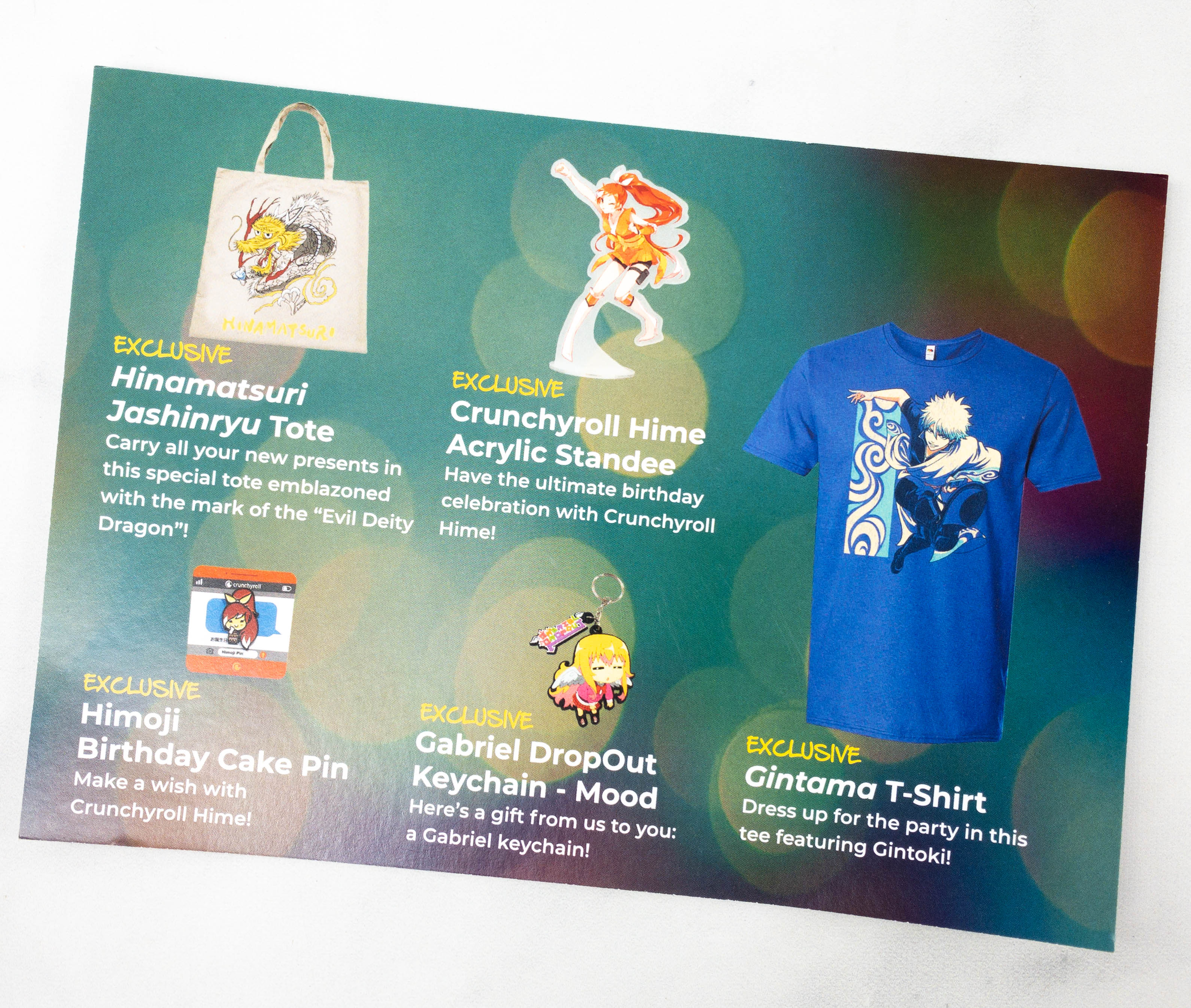 At the back, it lists all the items inside the box, with individual item photos.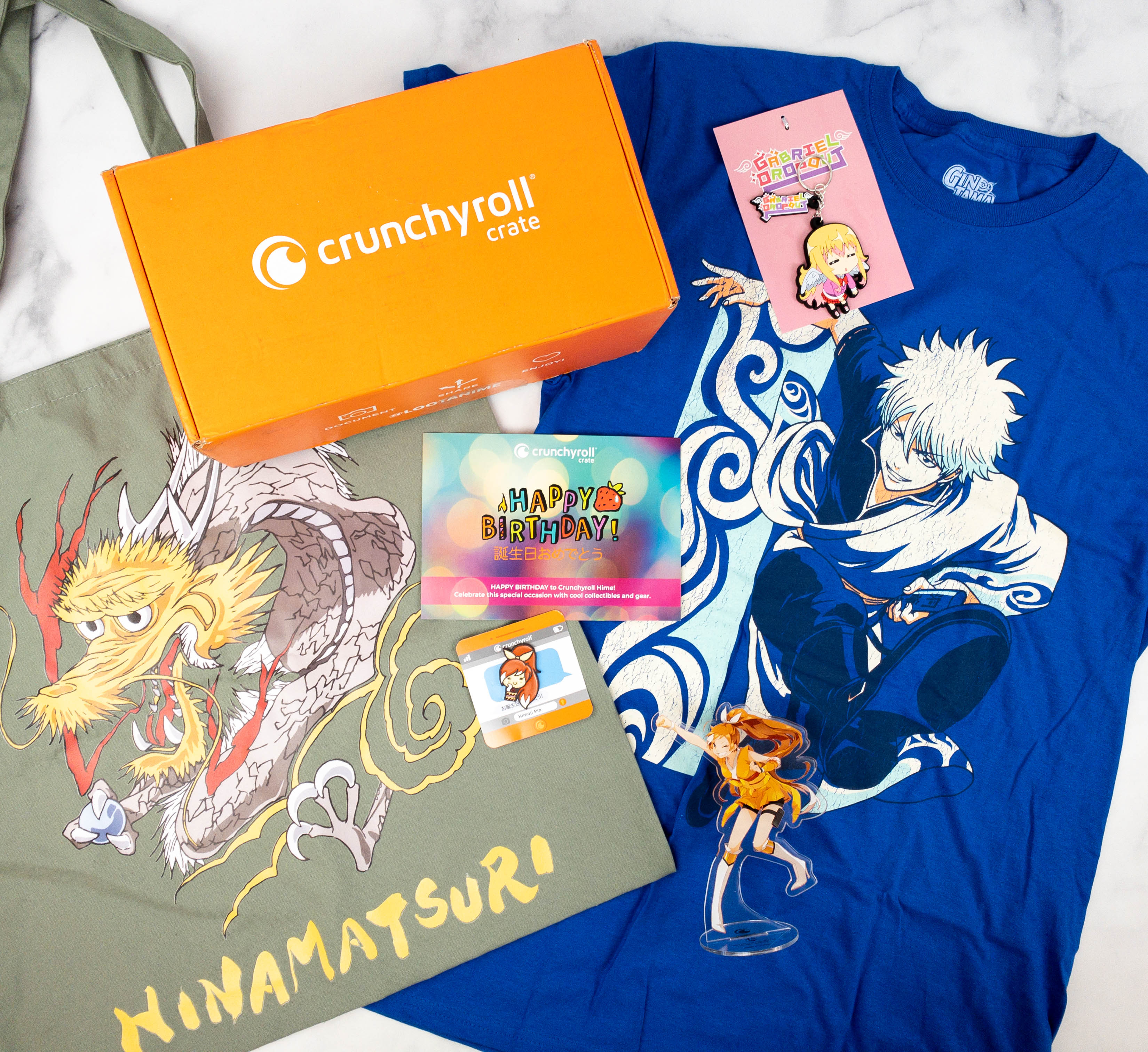 Everything in my box!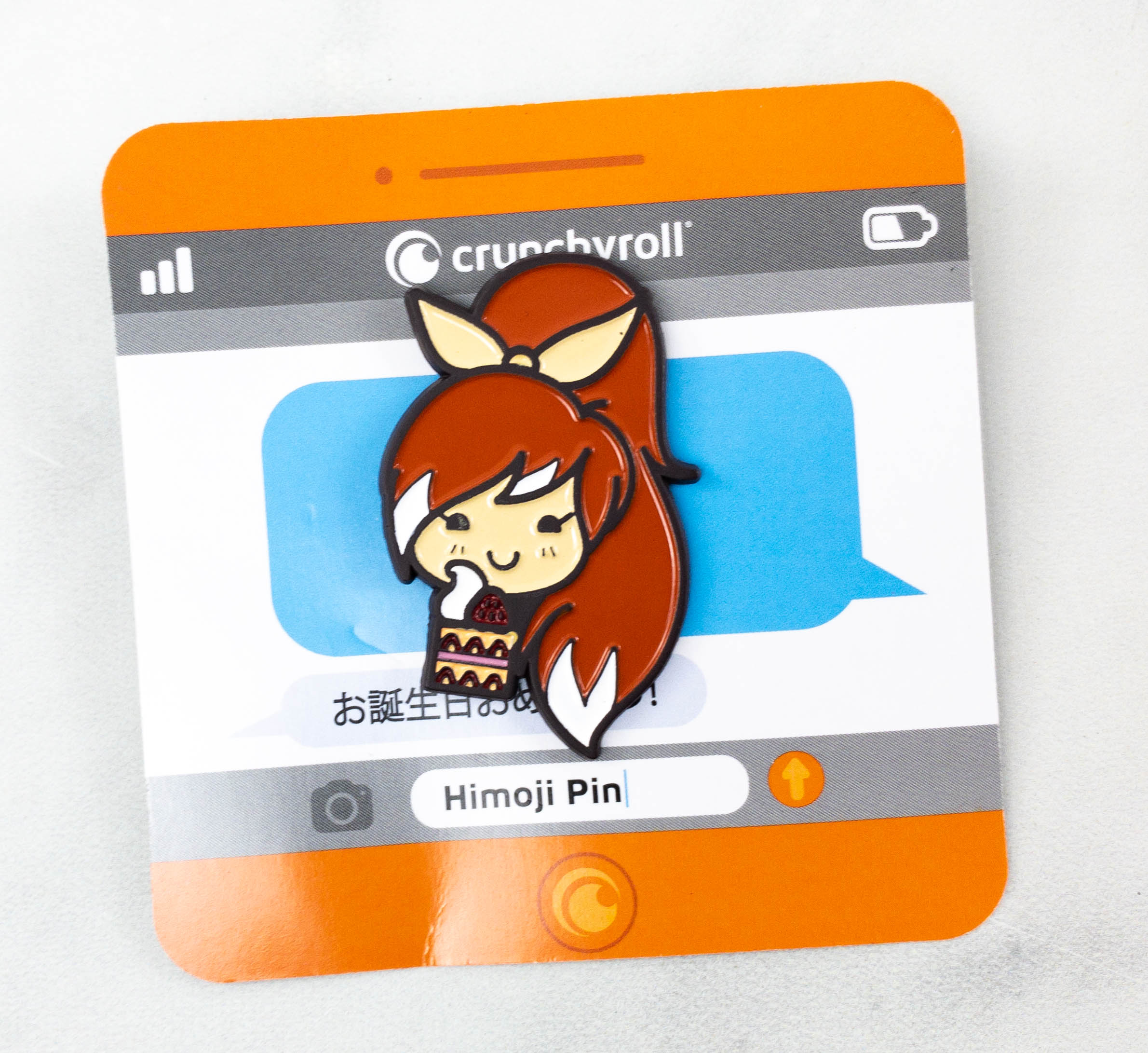 Himoji Birthday Cake Pin. This month's exclusive pin features Hime in emoji form!
The design features Hime enjoying a slice of birthday cake. How cute!
Gabriel DropOut Keychain – Mood. The next item is a keychain featuring Gabriel from the Japanese manga series Gabriel Dropout!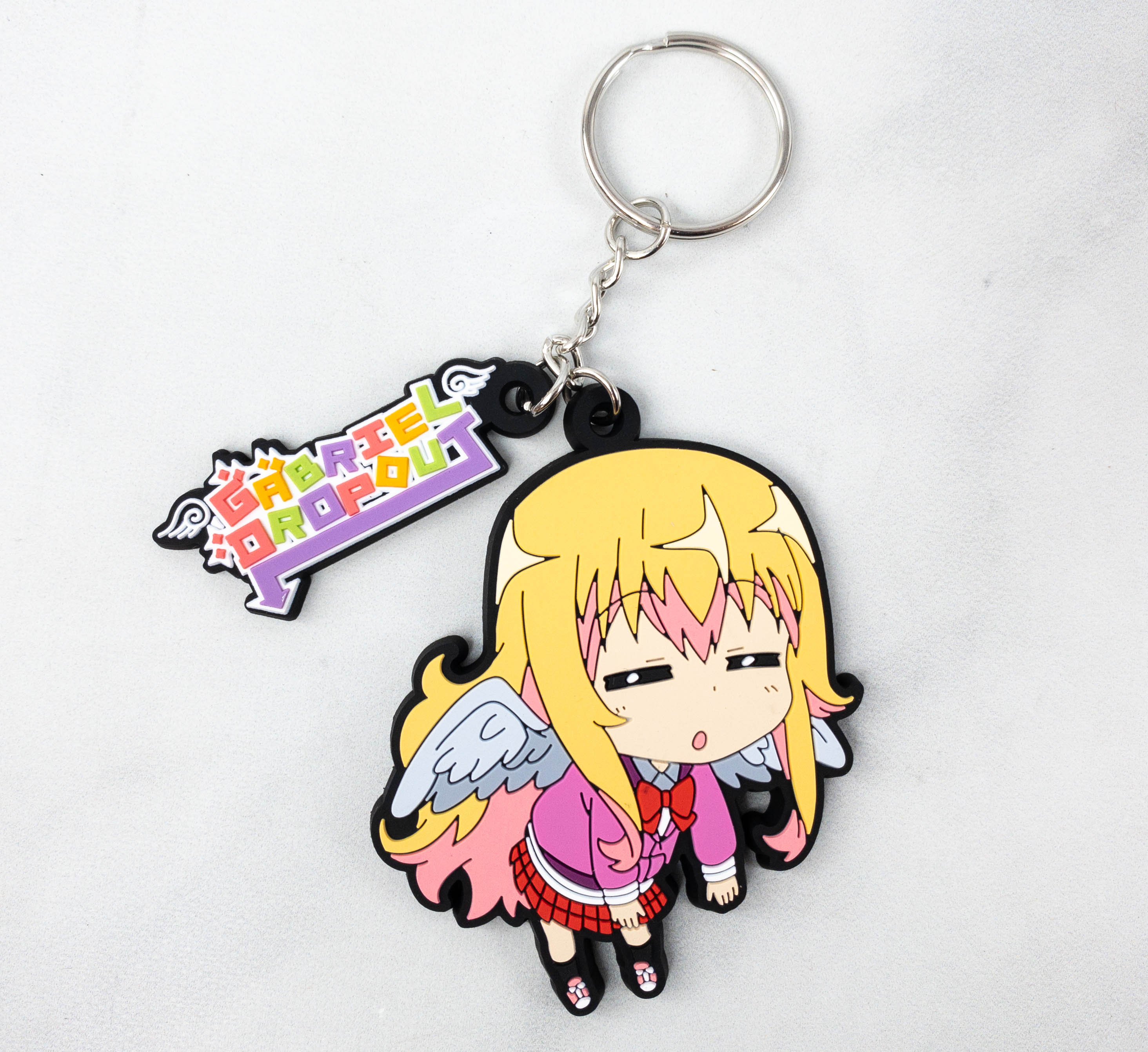 This keychain is adorable! For those who are not familiar, the series is about Gabriel, an angel that has graduated from heaven school at the top of her class. She descended to the human world with a mission to help make humans happy but she eventually forgot her original goal and has turned into a lazy and hopeless angel addicted to online games!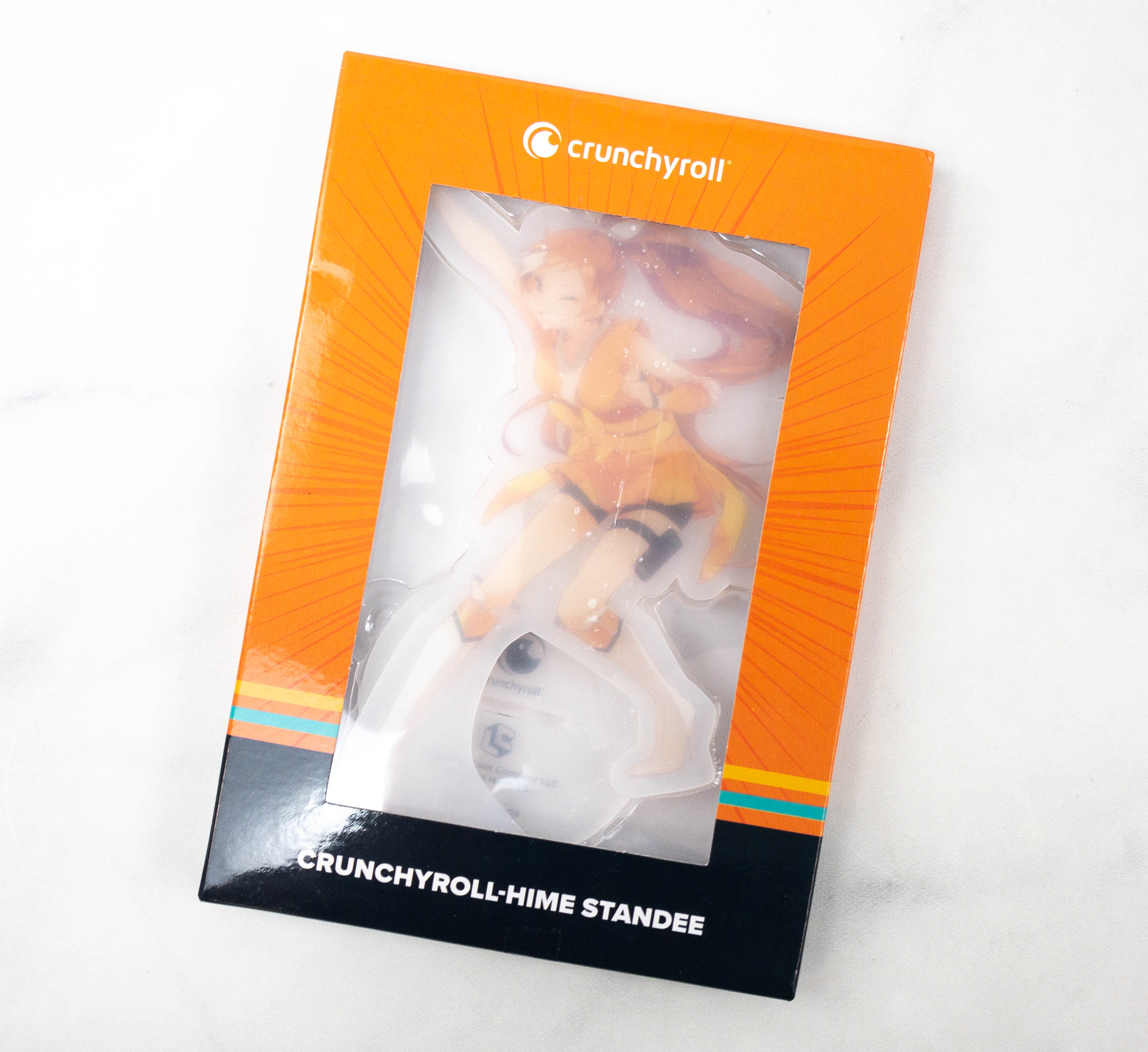 Crunchyroll Hime Acrylic Standee. Here's another item featuring hime, a standee made from acrylic!
Hime looks so lively and cute wearing her futuristically stylized traditional Japanese clothing. This would make a great desk display!
Gintama T-Shirt. It's a blue shirt that features the Japanese animated series, Gintama!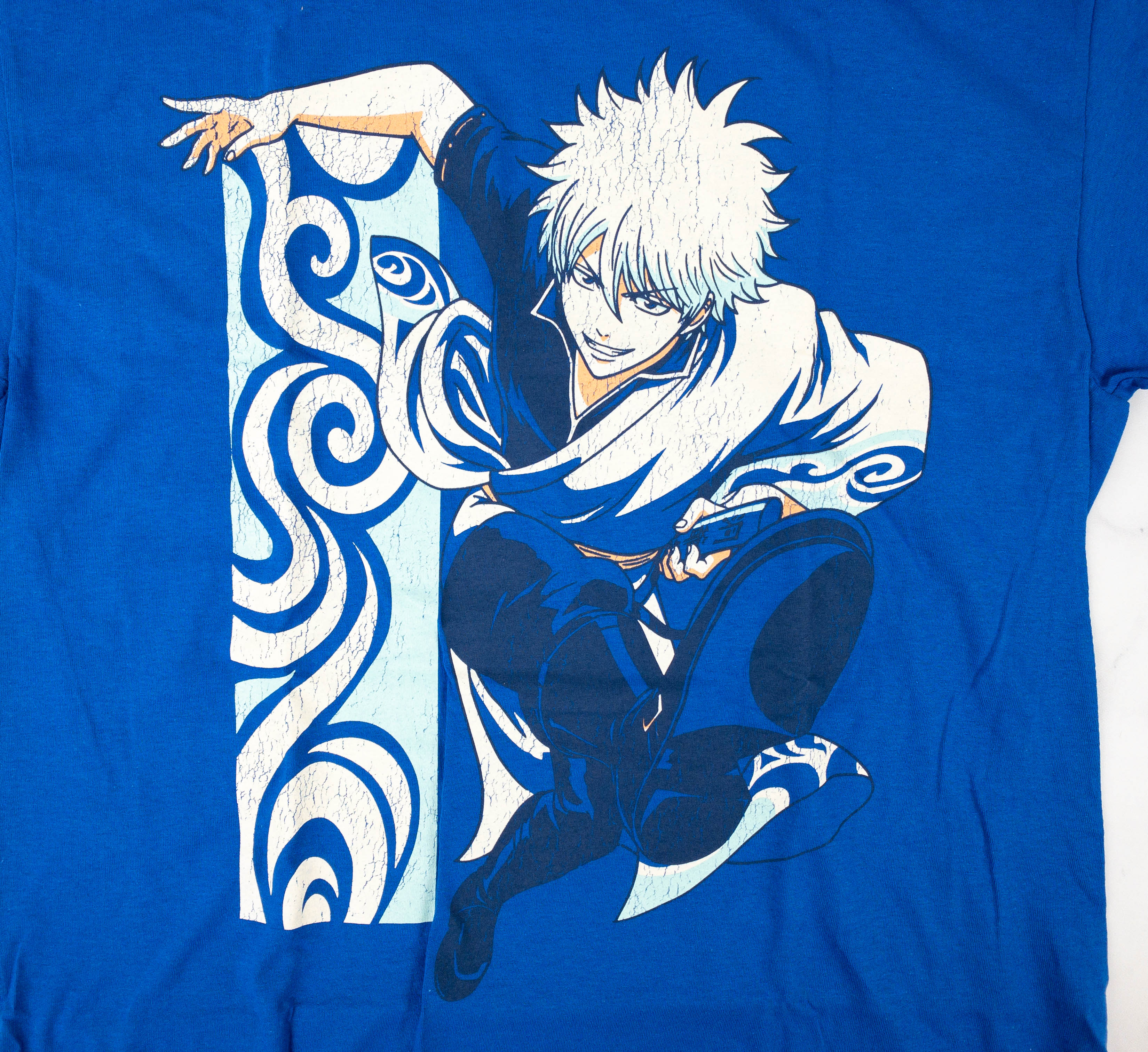 Aside from the comfortable fit, what makes this shirt special is the graphic print of Gintoki. The character is the main protagonist of the series and known to be a a highly-skilled samurai and founder of the Yorozuya.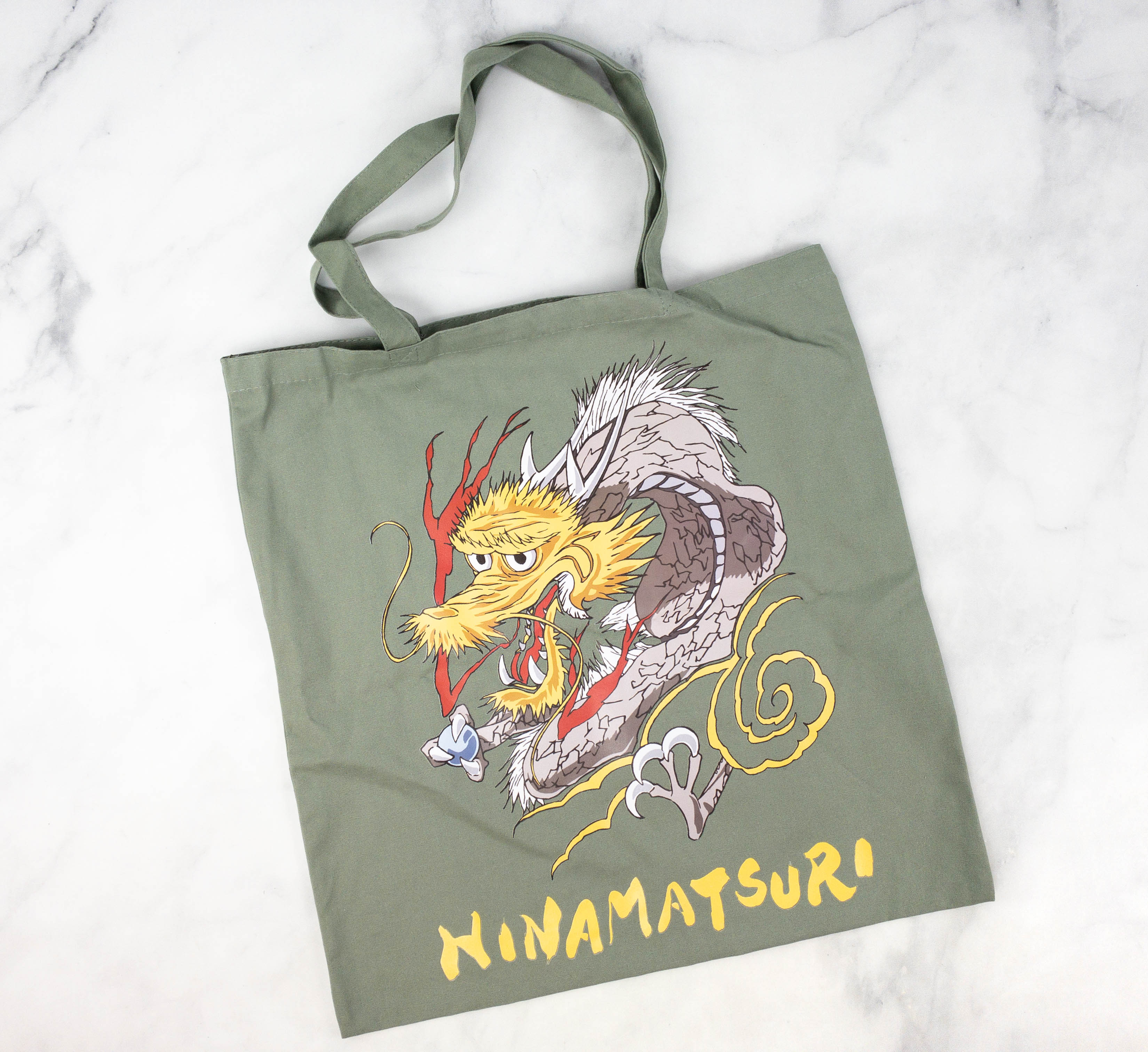 Hinamatsuri Jashinryu Tote. Here's a tote bag featuring Hinamatsuri! It has a gray base color and it would be great for stashing your new merch or as a cool everyday bag for your errands.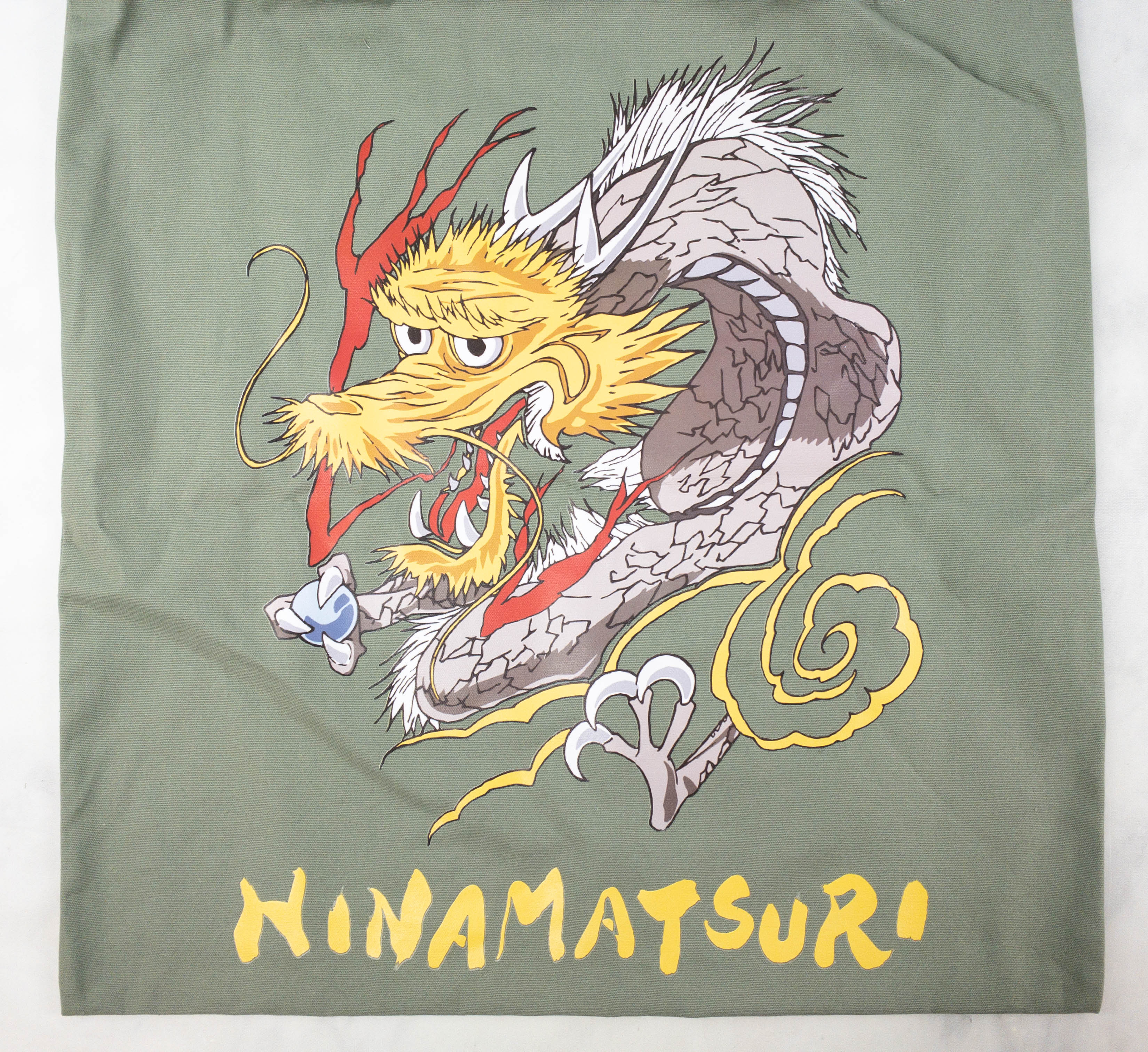 The print shows the Evil Deity Dragon! They used vivid colors, so it stood out from the background.
I have always enjoyed Crunchyroll Crate curations and this month's box is great for Crunchyroll watchers! It included a lot of great collectibles from popular Japanese series, like Gabriel Dropout and Gintama. Since it's Hime's birthday, they included a couple of Hime merch as well. My favorite among all the items is the Gintama t-shirt because it features Gintoki, one of the coolest anime protagonists there is. Overall, this is definitely a great subscription for Crunchyroll fans! They send interesting goodies featuring Crunchyroll animes and most of them are exclusives as well!
What do you think of the Crunchyroll Crate box?