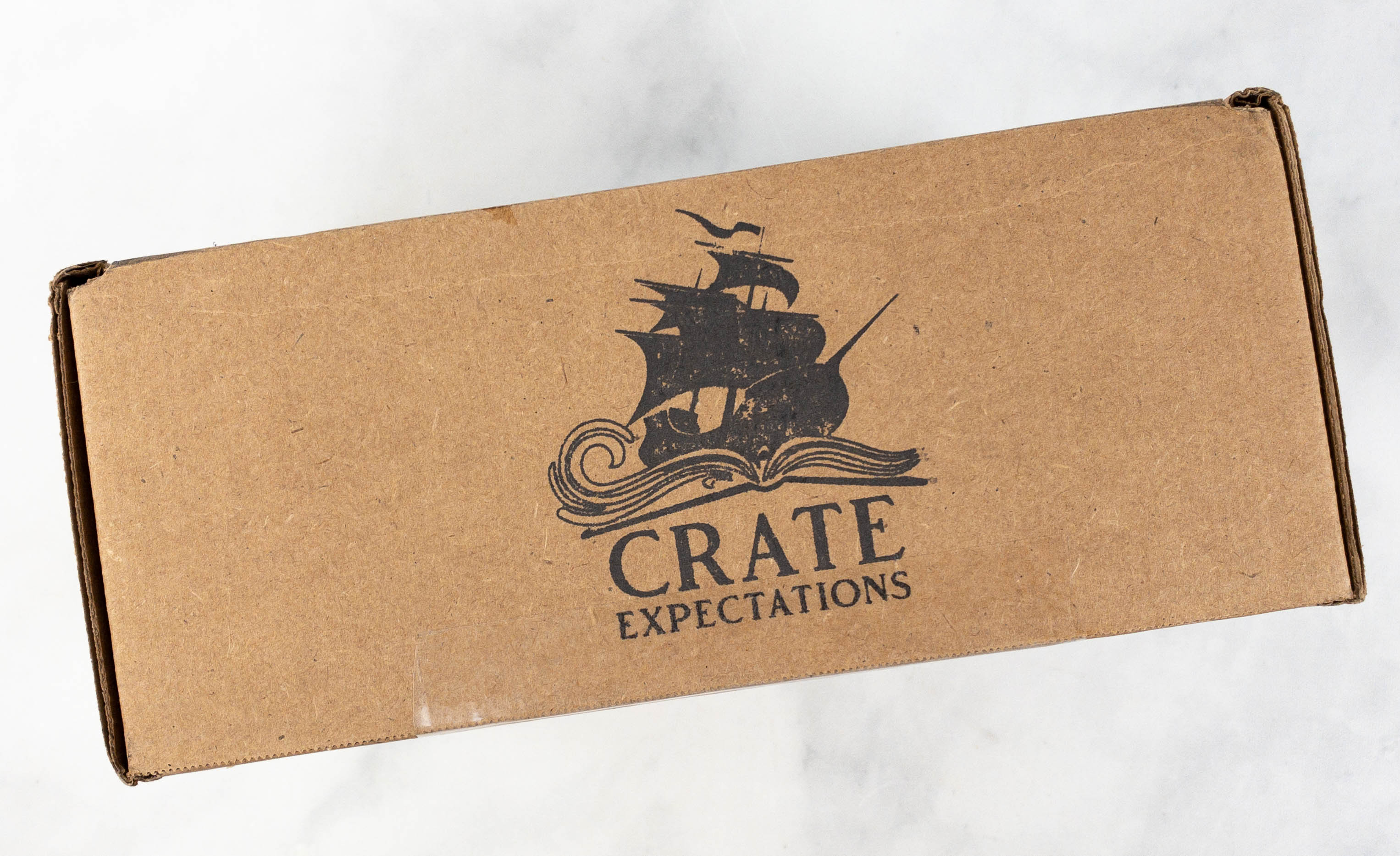 Crate Expectations is a monthly kids' book subscription box that sends a quality book paired with one-of-a-kind Adventure Guide and toys or games. Plans start at $32.99 each month, plus shipping and tax, and they also offer 3-month and 6-month subscriptions. Each box contains their book club pick of the month, 2-4 specially curated toys or games, a book-related STEM activity and supplies, an exclusive author interview, a book-inspired recipe and menu ideas, book club discussion questions, and recommendations for further reading. The box is suited for 8-12 year old kids and a favorite subscription box for tweens and pre-teens!
The Crate Expectations middle grade readers box made our 2021 readers' choice list of best subscription boxes for kids!
DEAL: Get 10% off your first purchase! Use coupon code HELLO10.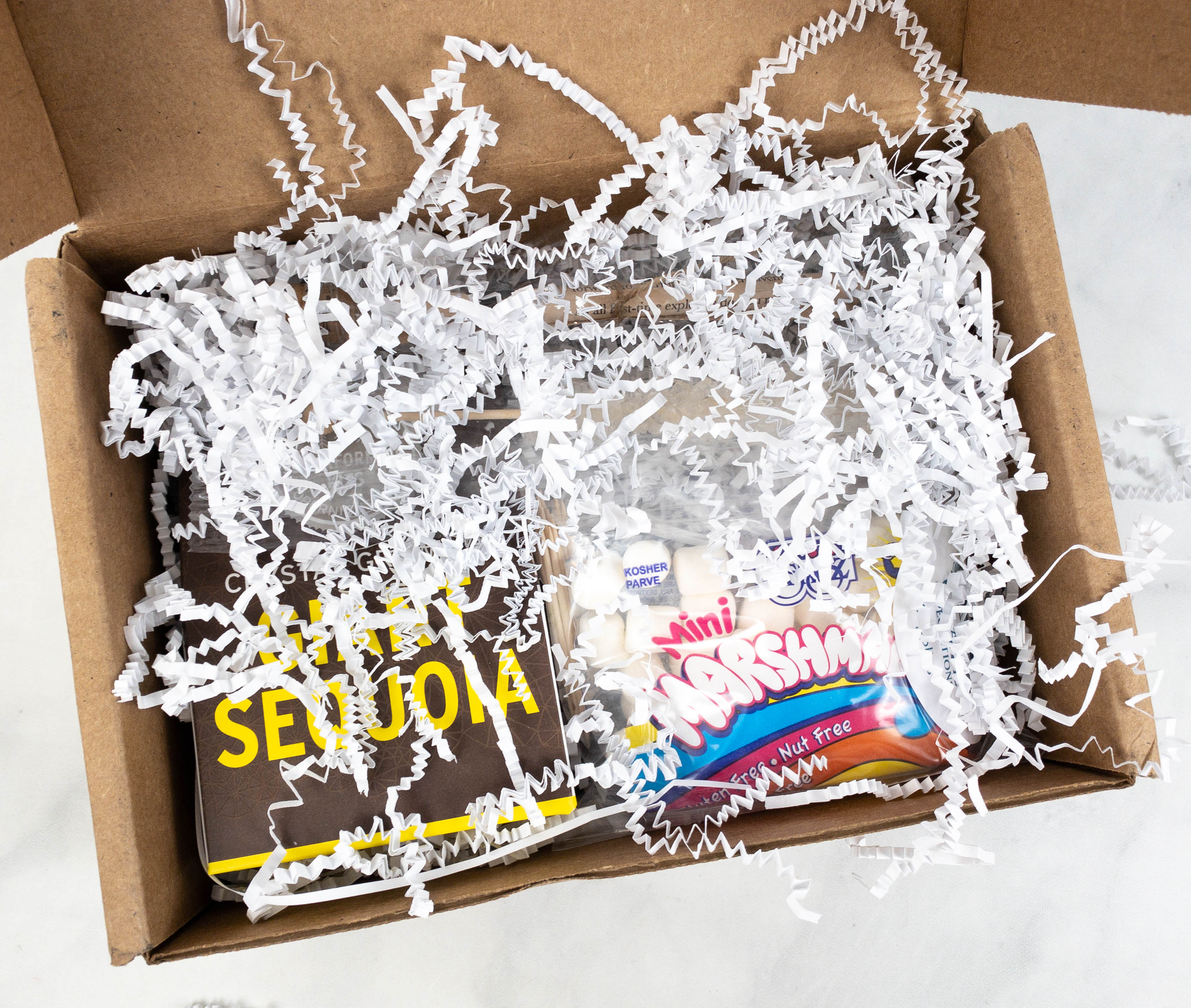 The items were protected by white paper squiggles.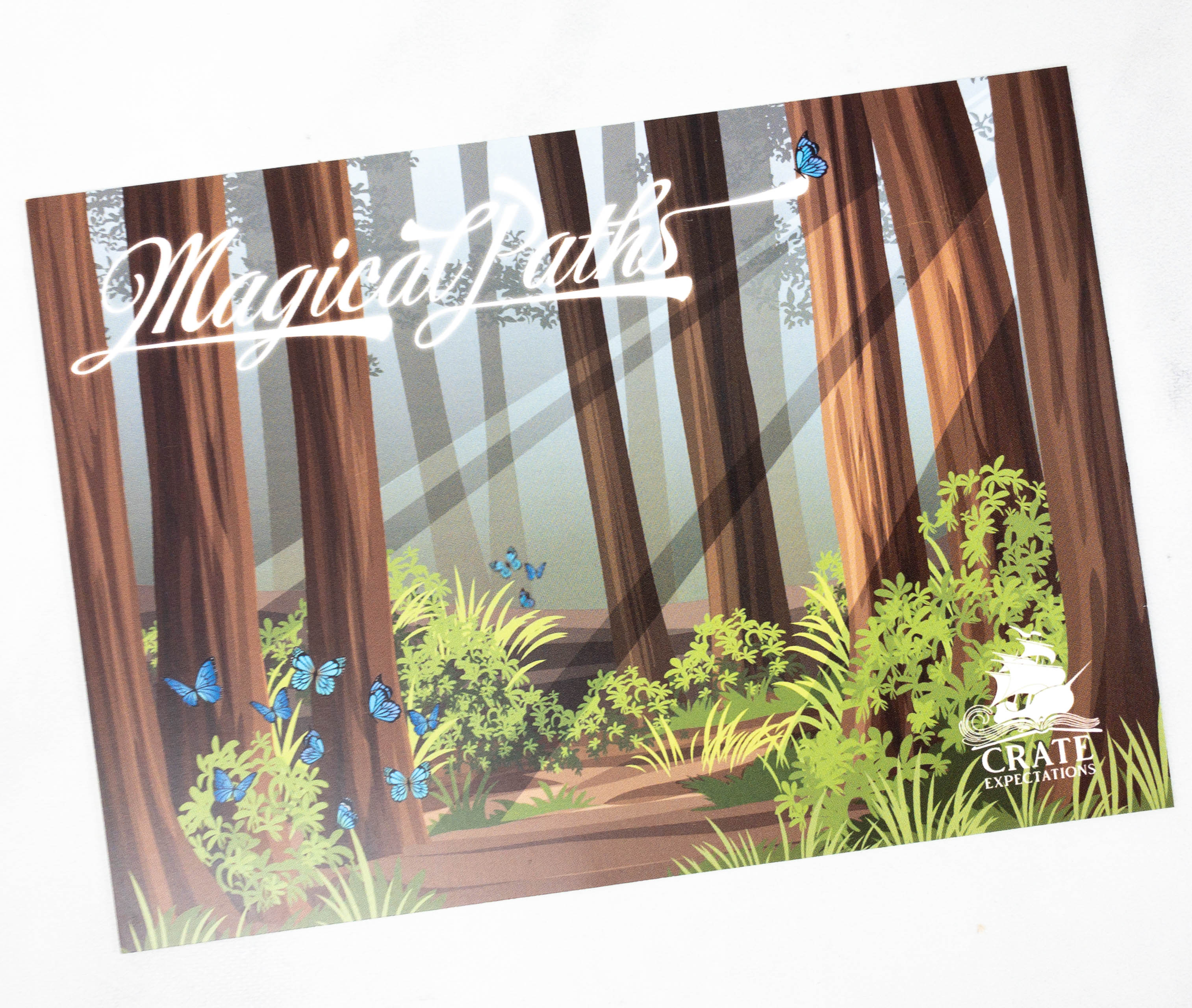 The theme for June 2021 is Magical Paths.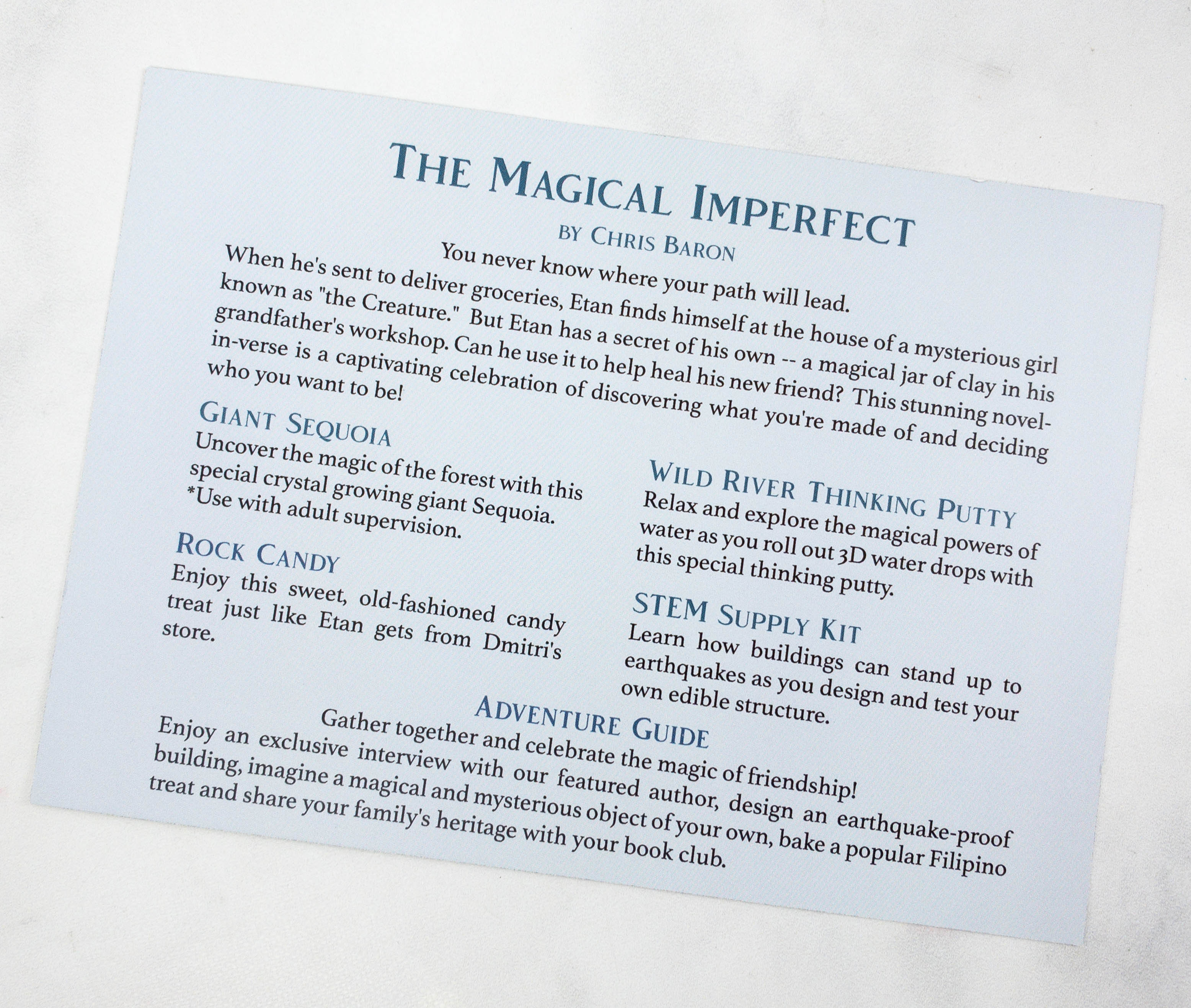 The flip side of the info card lists all the contents of the box.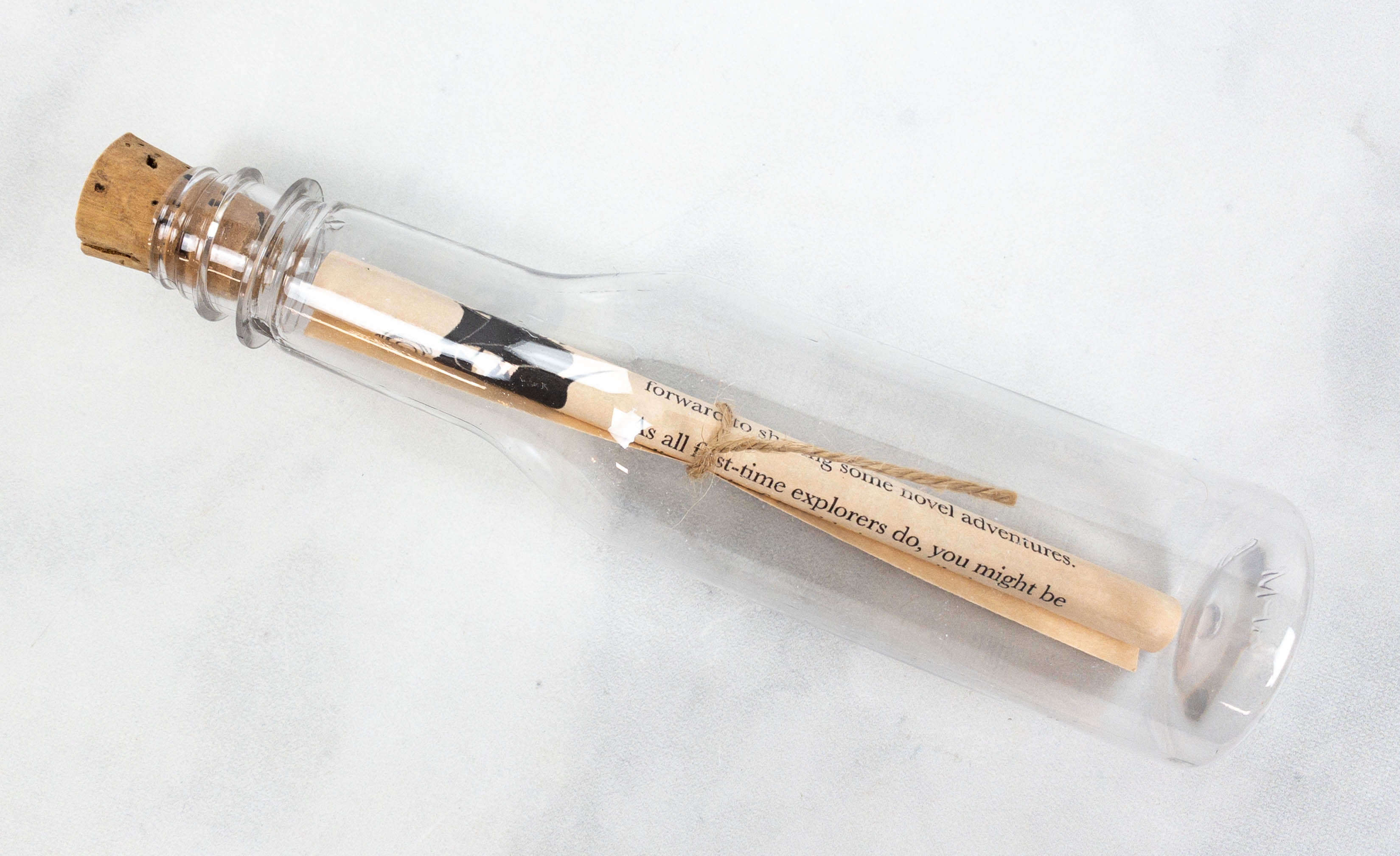 Like the crew of a ship, the box included a message inside a corked bottle.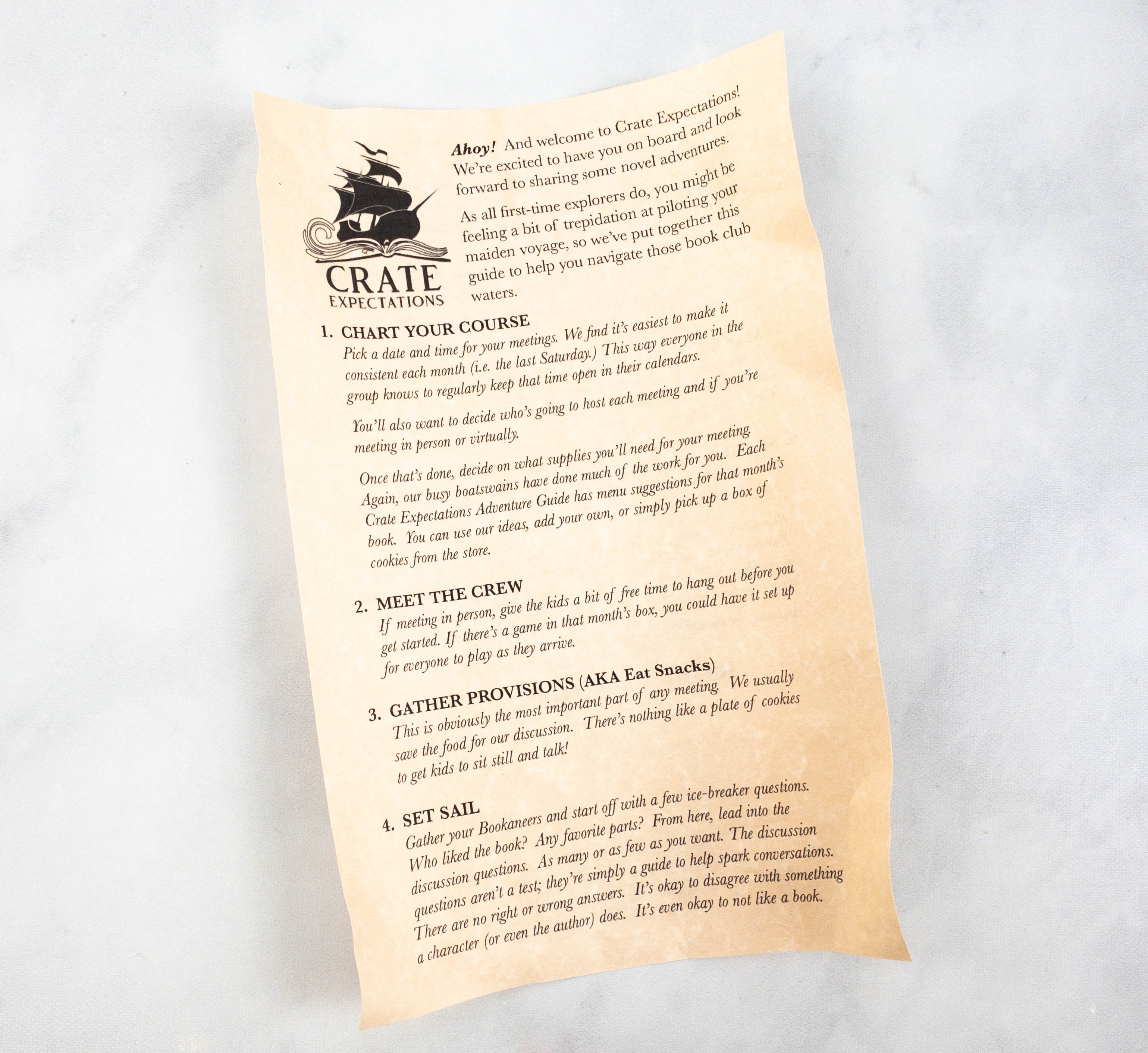 My kids popped the bottle open and took the rolled paper from inside. It has a message that welcomes them to a new adventure!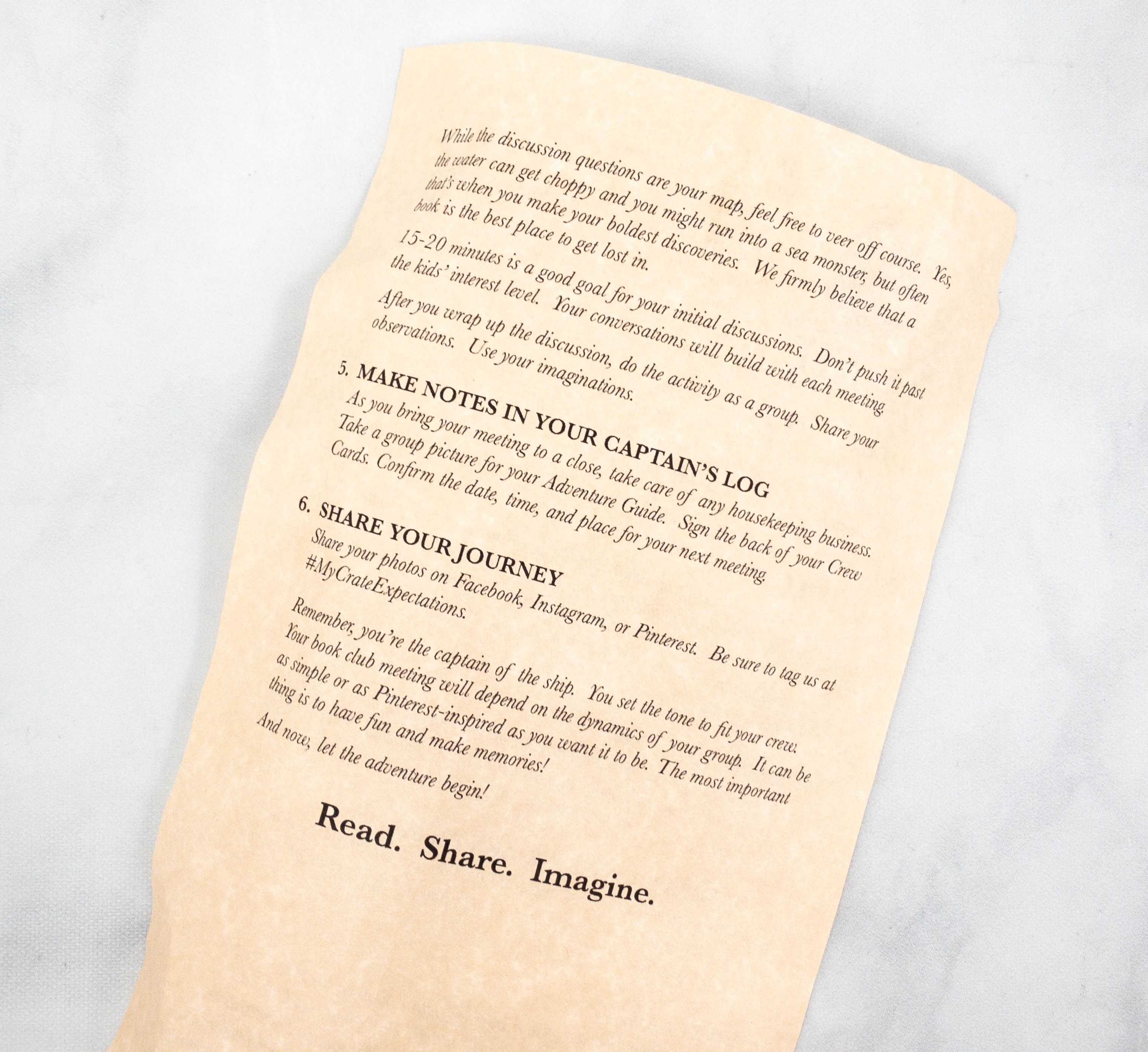 A continuation is provided at the other side of the paper inside the bottle. It gives exact directions for this month's book club!
Everything in the box!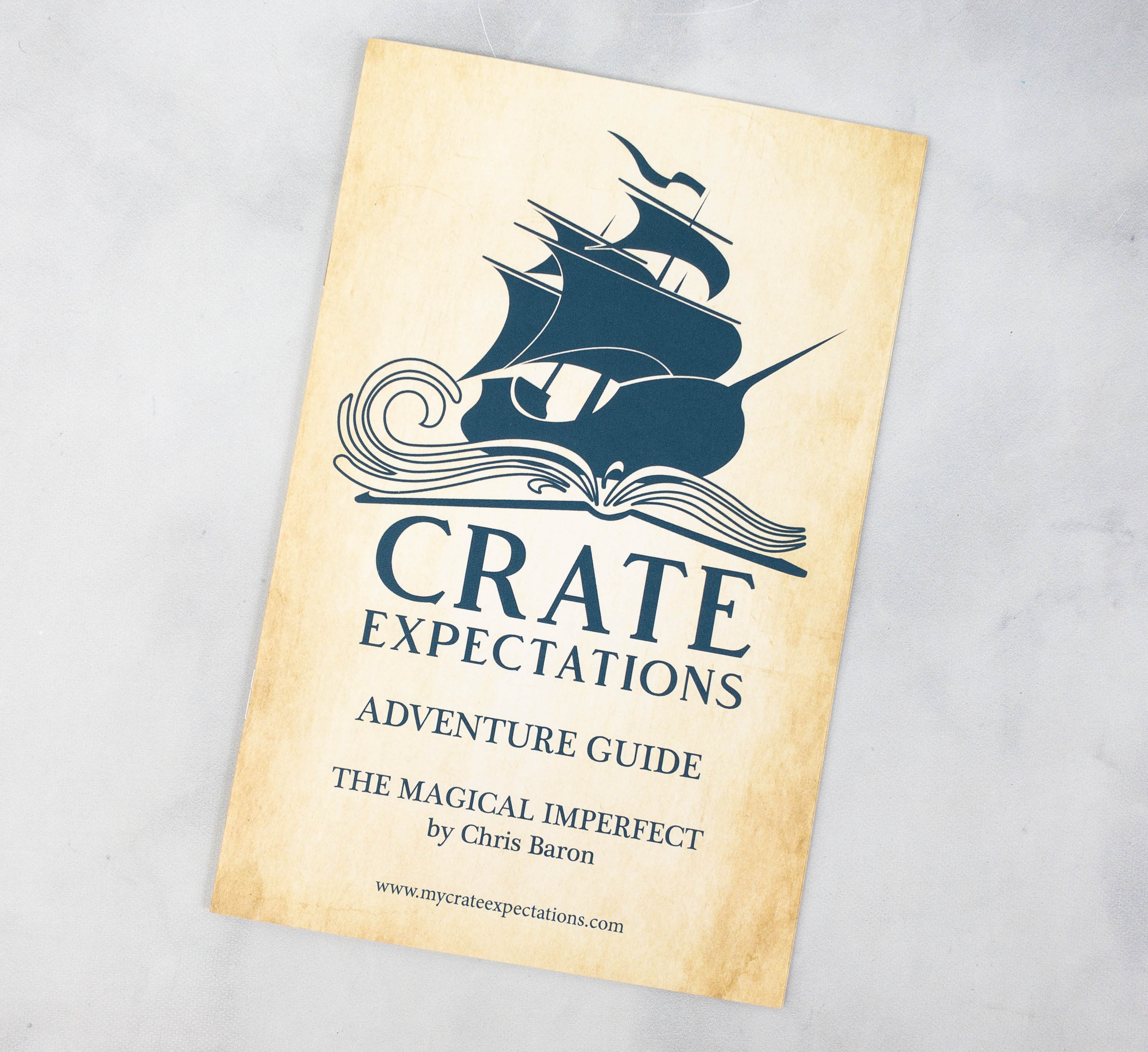 The box also includes an adventure guide.
There's an interview included in the guide. This month, it features Chris Baron, the author of The Magical Imperfect.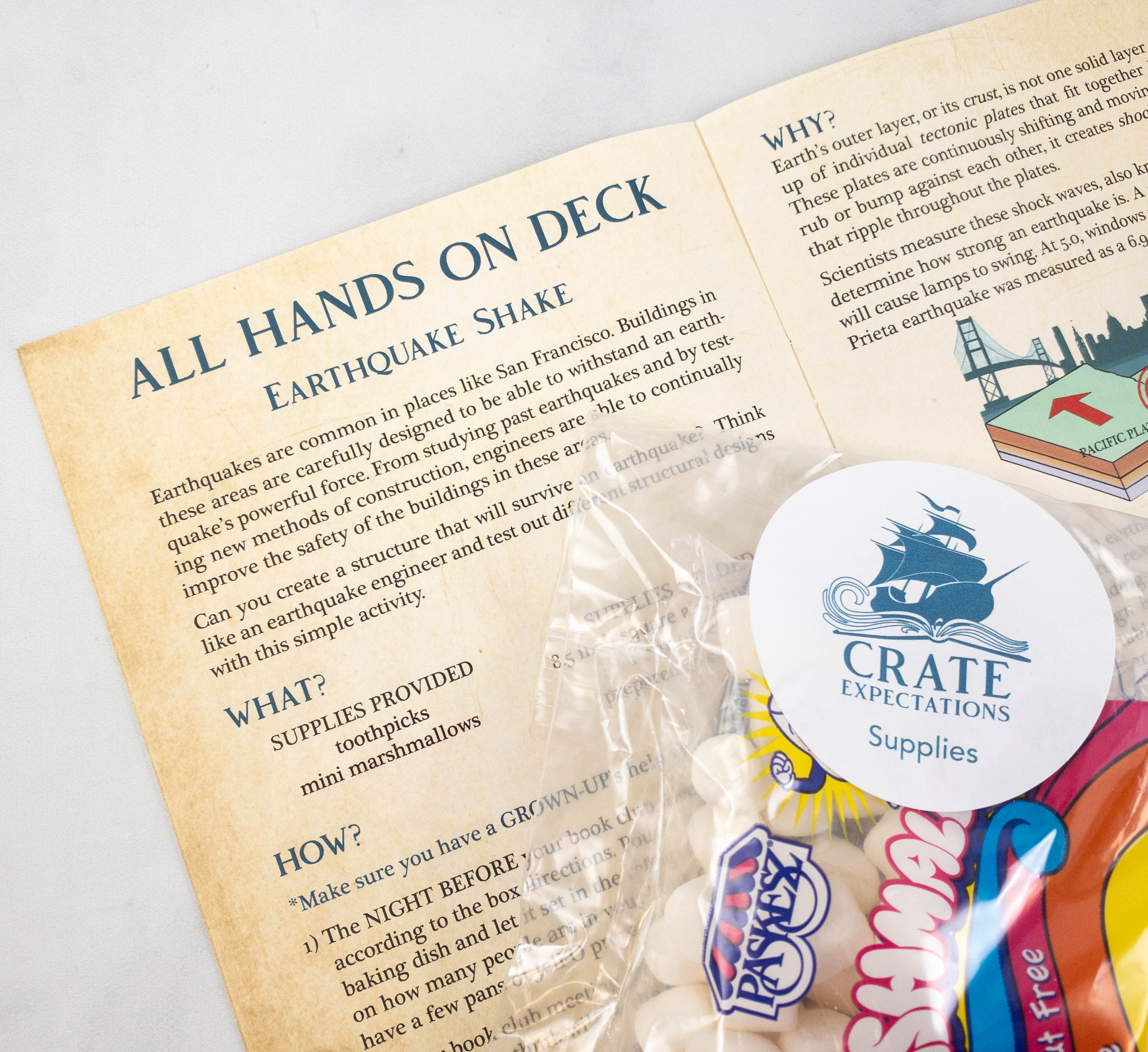 Next up is a suggested activity for kids! It's called Earthquake Shake, and it teaches kids how to create a structure that can withstand an earthquake.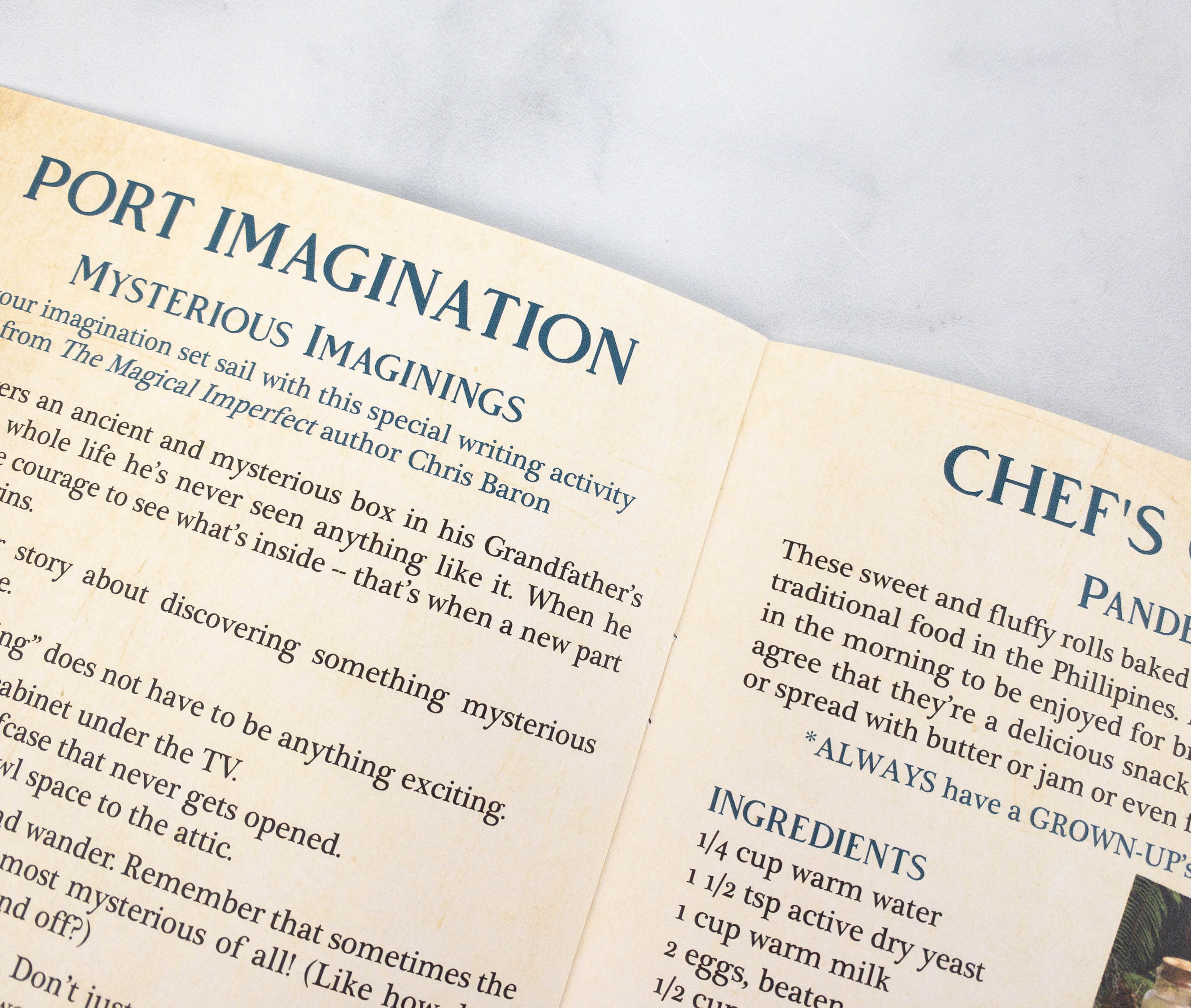 They also included a delicious recipe!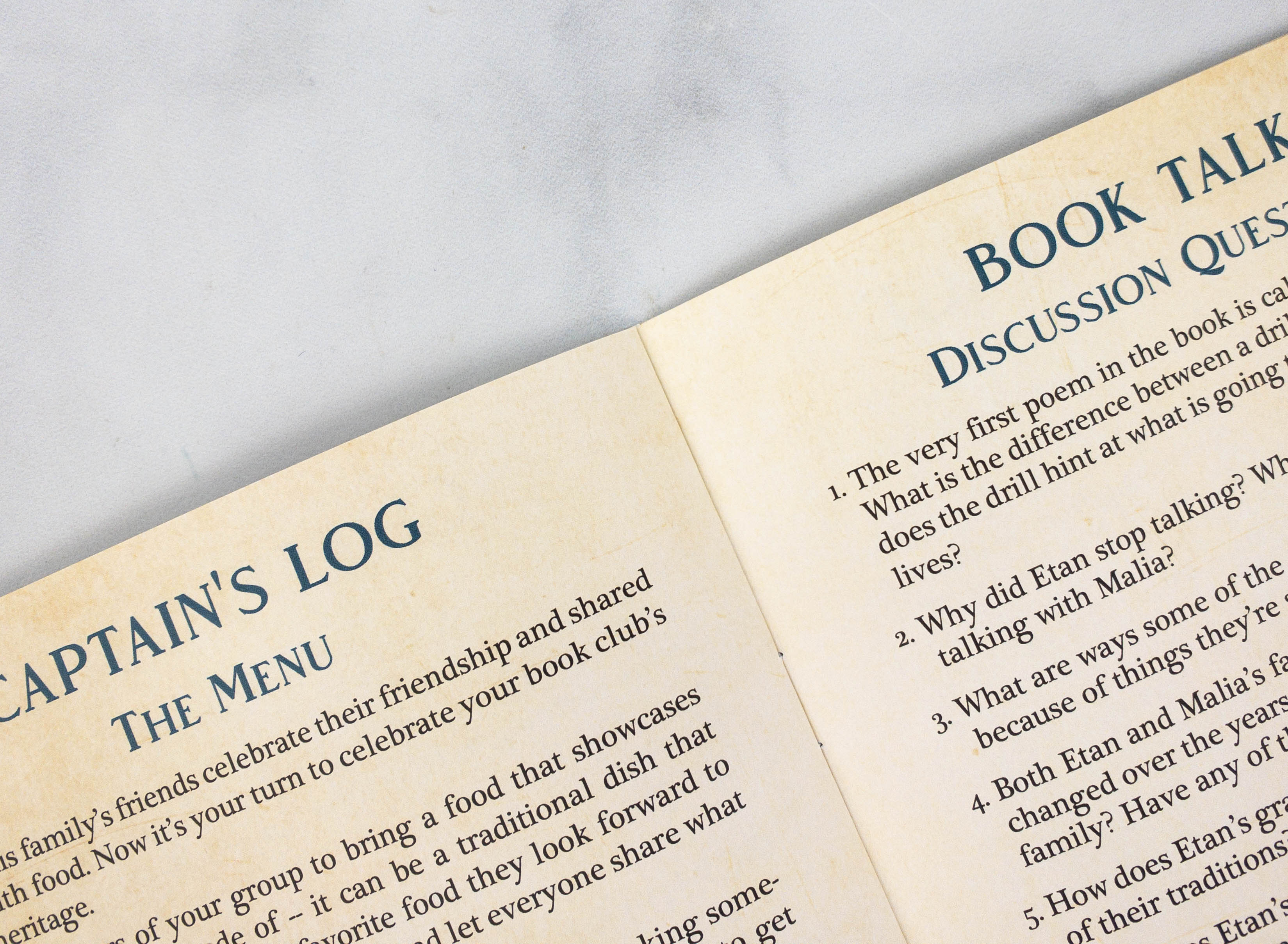 Next is the Captain's Log, where they suggest food and activities for your book club meeting.
Of course, the booklet also shared a list of other books that kids can enjoy if they like the featured book. It includes Catching a Story Fish, We Could be Heroes, The Wild Book, and more!
The Magical Imperfect by Chris Baron ($14.99)
"Highly recommended… Perfect for readers of Wonder and Erin Entrada Kelly's Hello, Universe."― Booklist magazine, starred review

Etan has stopped speaking since his mother left. His father and grandfather don't know how to help him. His friends have given up on him.

When Etan is asked to deliver a grocery order to the outskirts of town, he realizes he's at the home of Malia Agbayani, also known as the Creature. Malia stopped going to school when her acute eczema spread to her face, and the bullying became too much.

As the two become friends, other kids tease Etan for knowing the Creature. But he believes he might have a cure for Malia's condition, if only he can convince his family and hers to believe it too. Even if it works, will these two outcasts find where they fit in?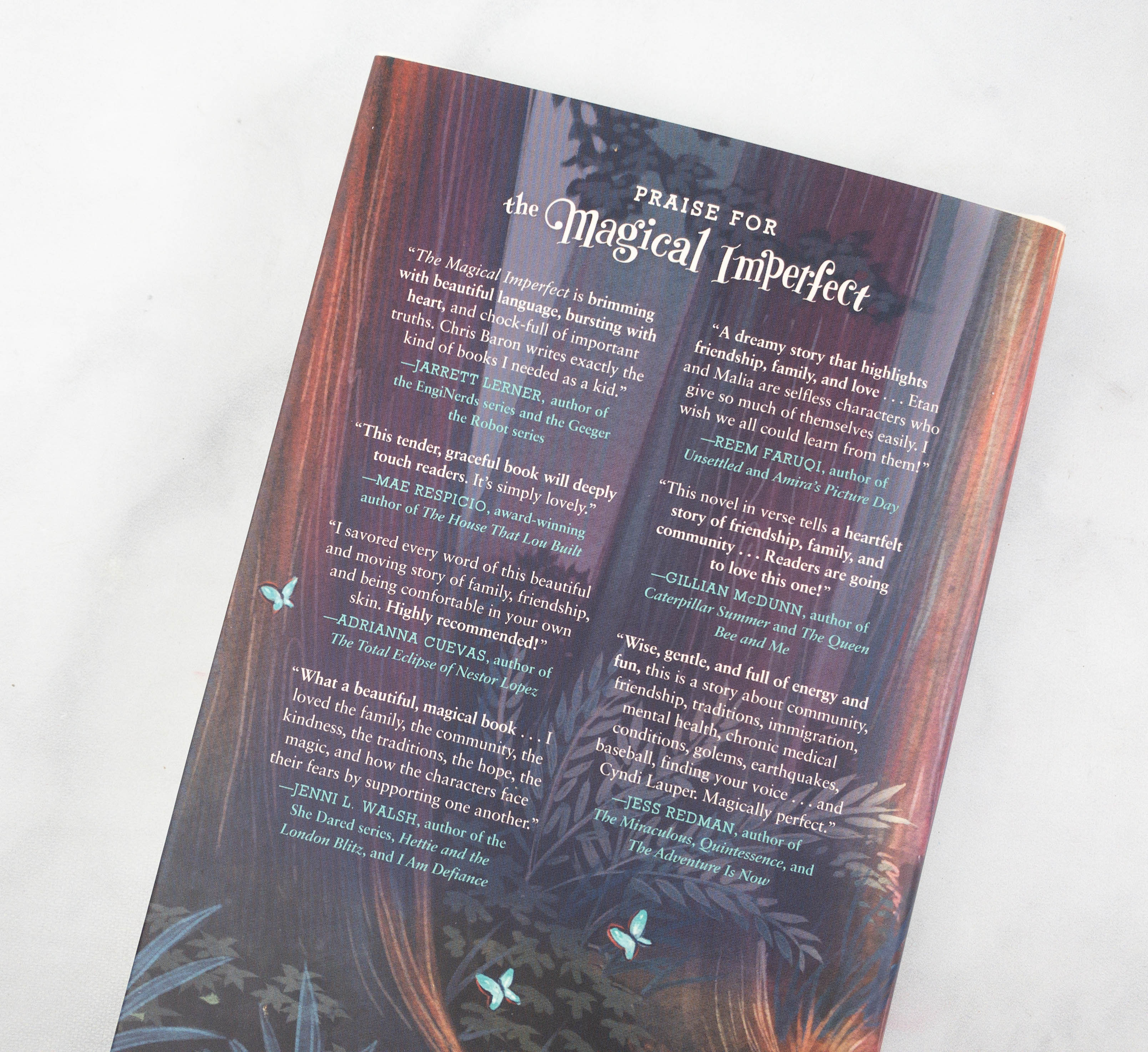 This middle grade novel is written in verse, making it a unique and interesting read.
The synopsis is printed on the flap of the book's dust jacket.
The story revolves around Etan and his desire to help Malia Agbayani's skin condition. Despite of what others have to say, he still decided to help his friend and find a cure hoping that she can live a normal and happy life.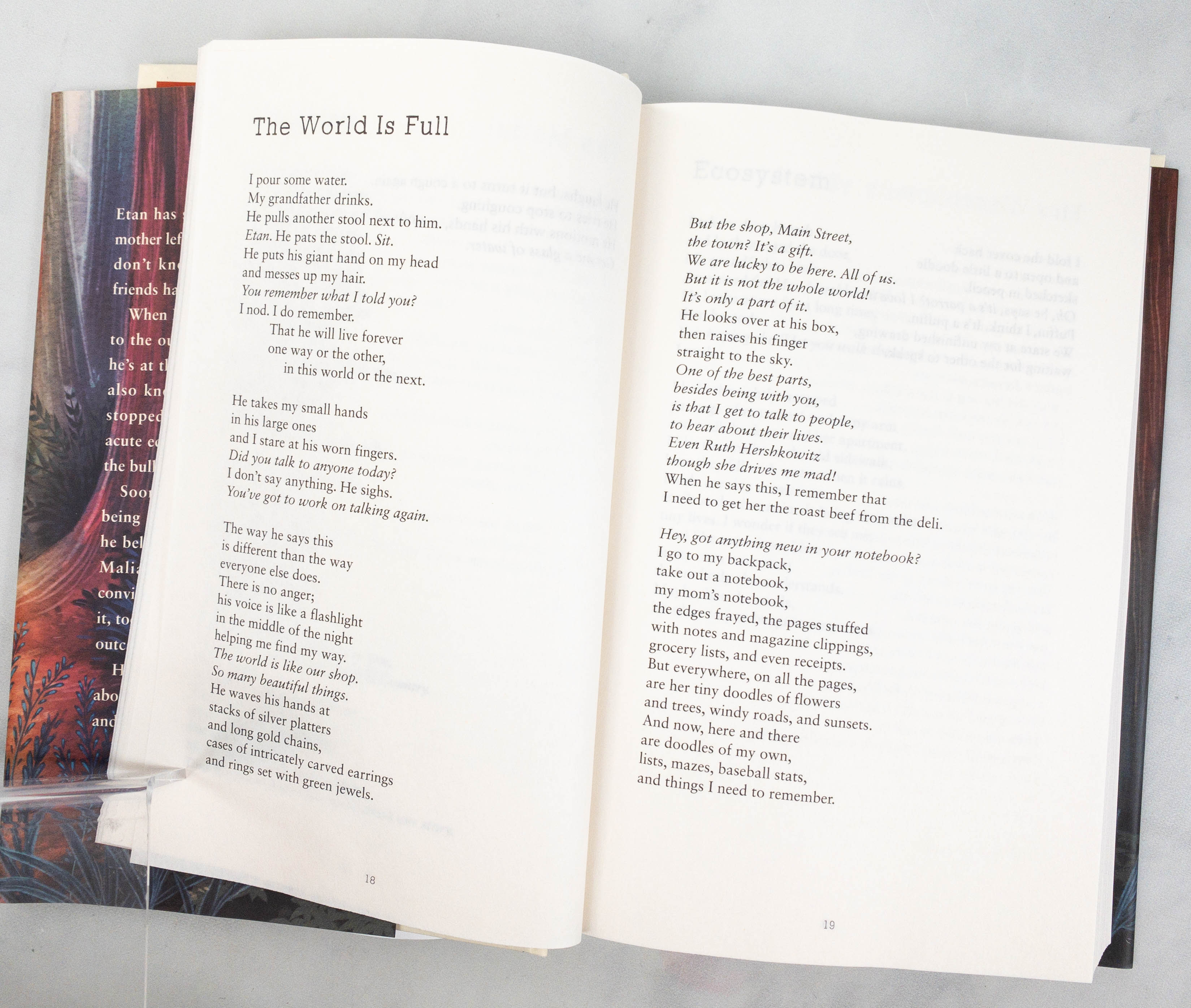 This is a nice book that teaches kids to not judge other people according to their appearance. The story encompasses not just friendship, but also family and community. I love this exciting pick, what a great engaging read that's perfect for expanding kids' reading repertoires.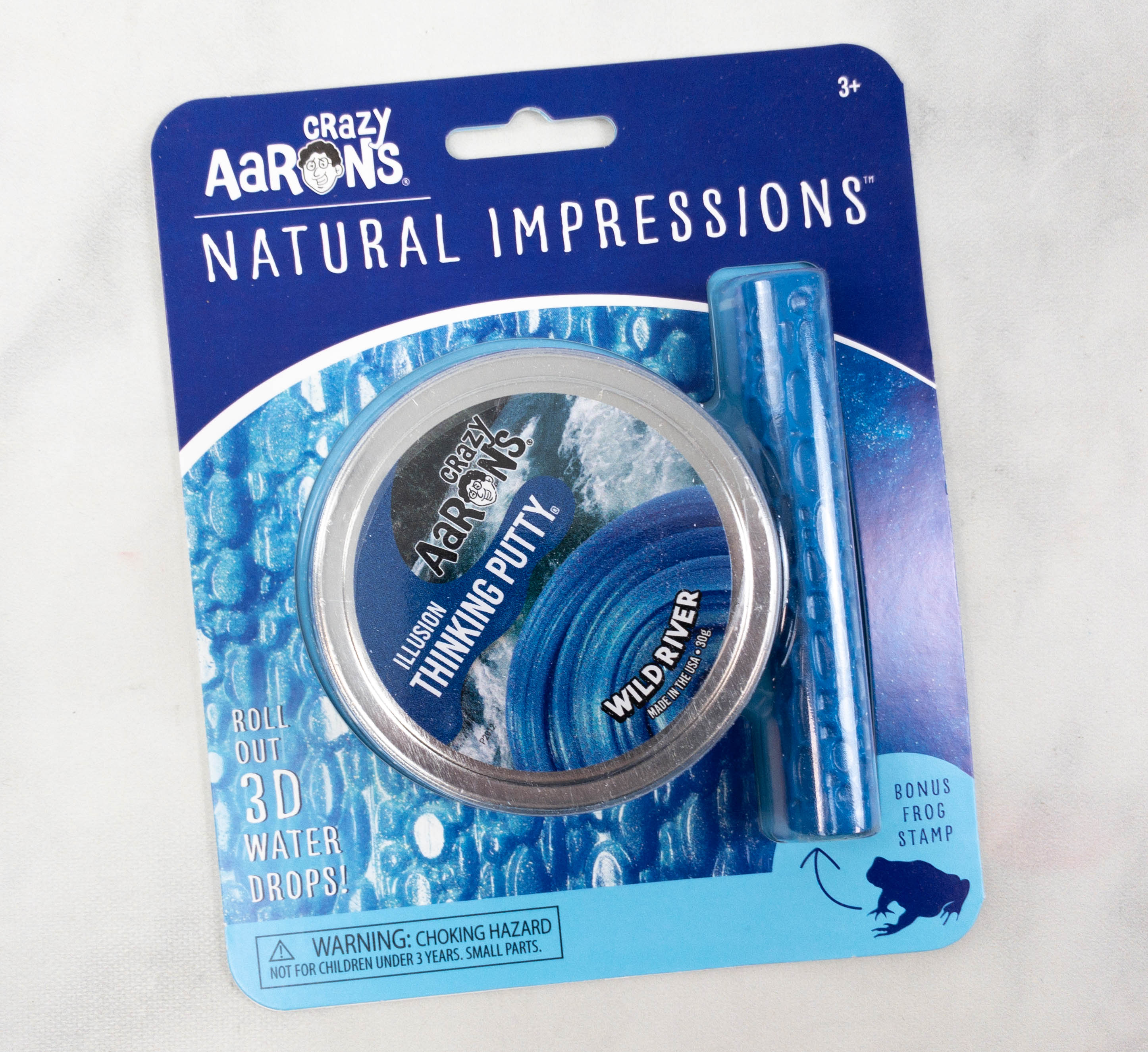 Wild River Thinking Putty. It's a fun toy that allows kids to recreate a river bed using the materials in the kit.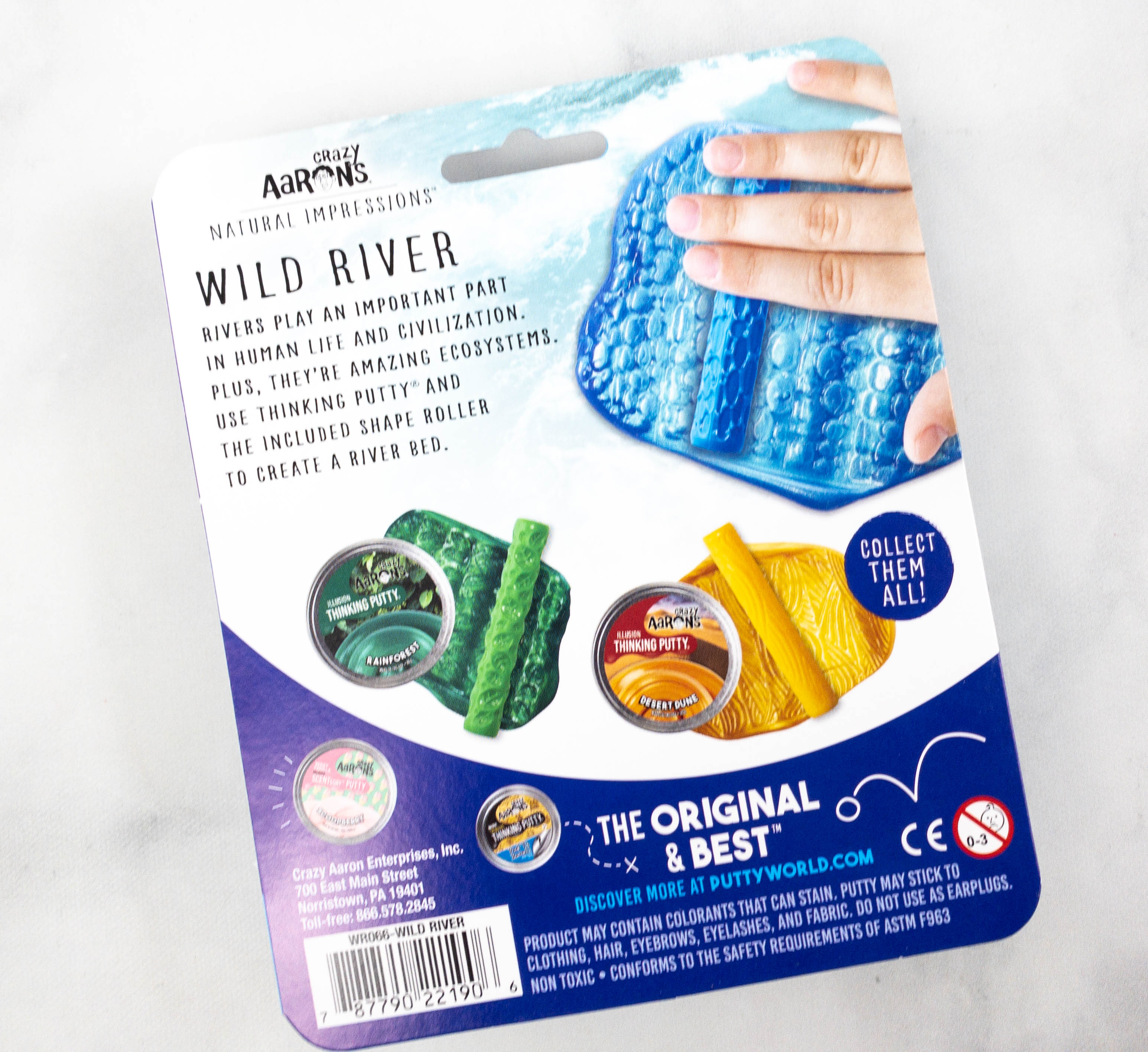 The back of the packaging discussed the importance of rivers to human life and civilization.
The roller creates a realistic water drop effect in this Thinking Putty. It even comes with a frog stamp!
Mini Marshmallows. These mini marshmallows and toothpicks are for the Earthquake Shake activity!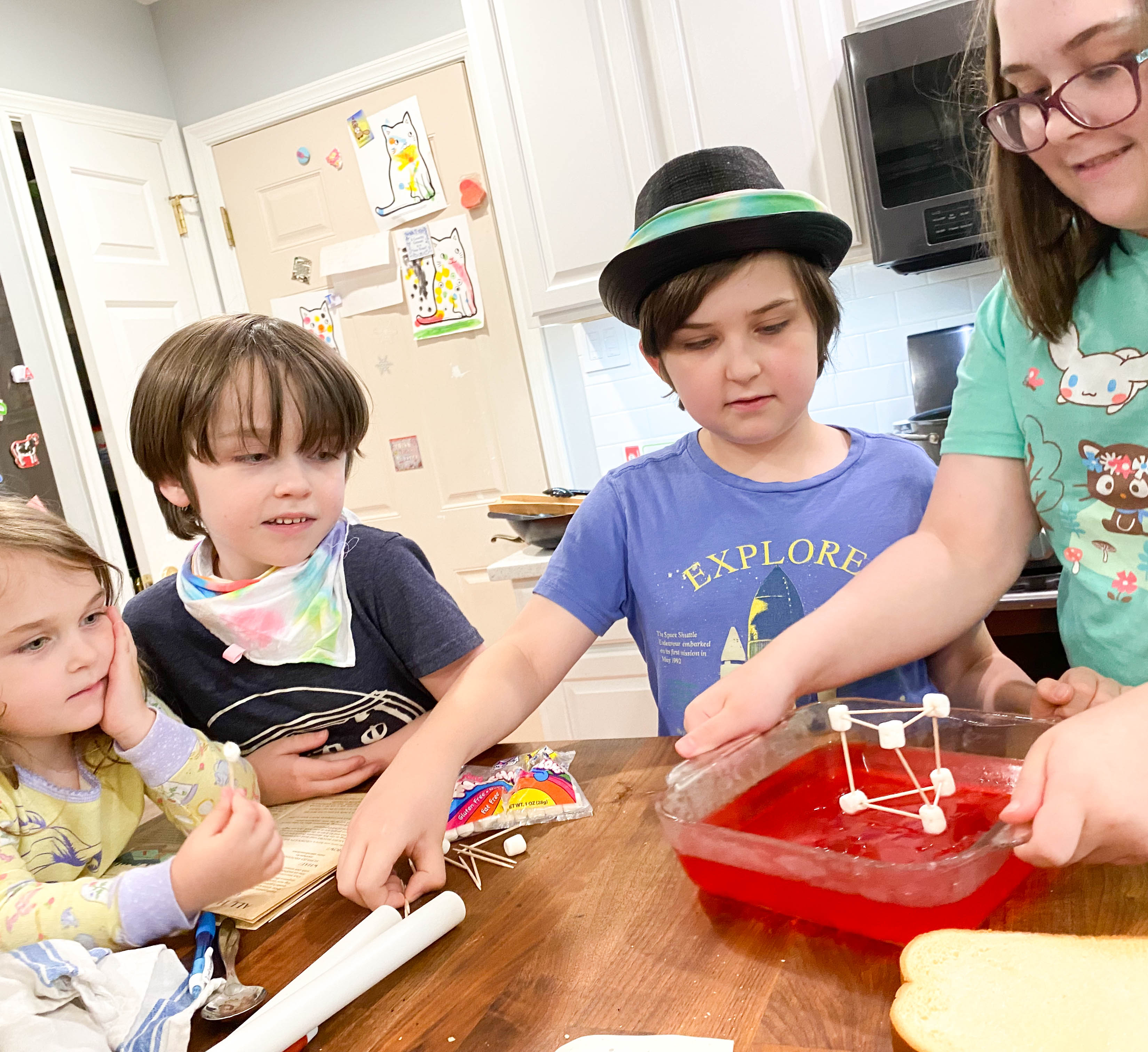 We prepared the jello beforehand, and my eldest showed her siblings how to create different structural designs using the marshmallows and toothpicks. They tried and tried until they've created a structure that doesn't topple down even when they shake the jello. Through this activity, they learned about earthquakes, how they affect buildings, and how buildings can be earthquake-proof.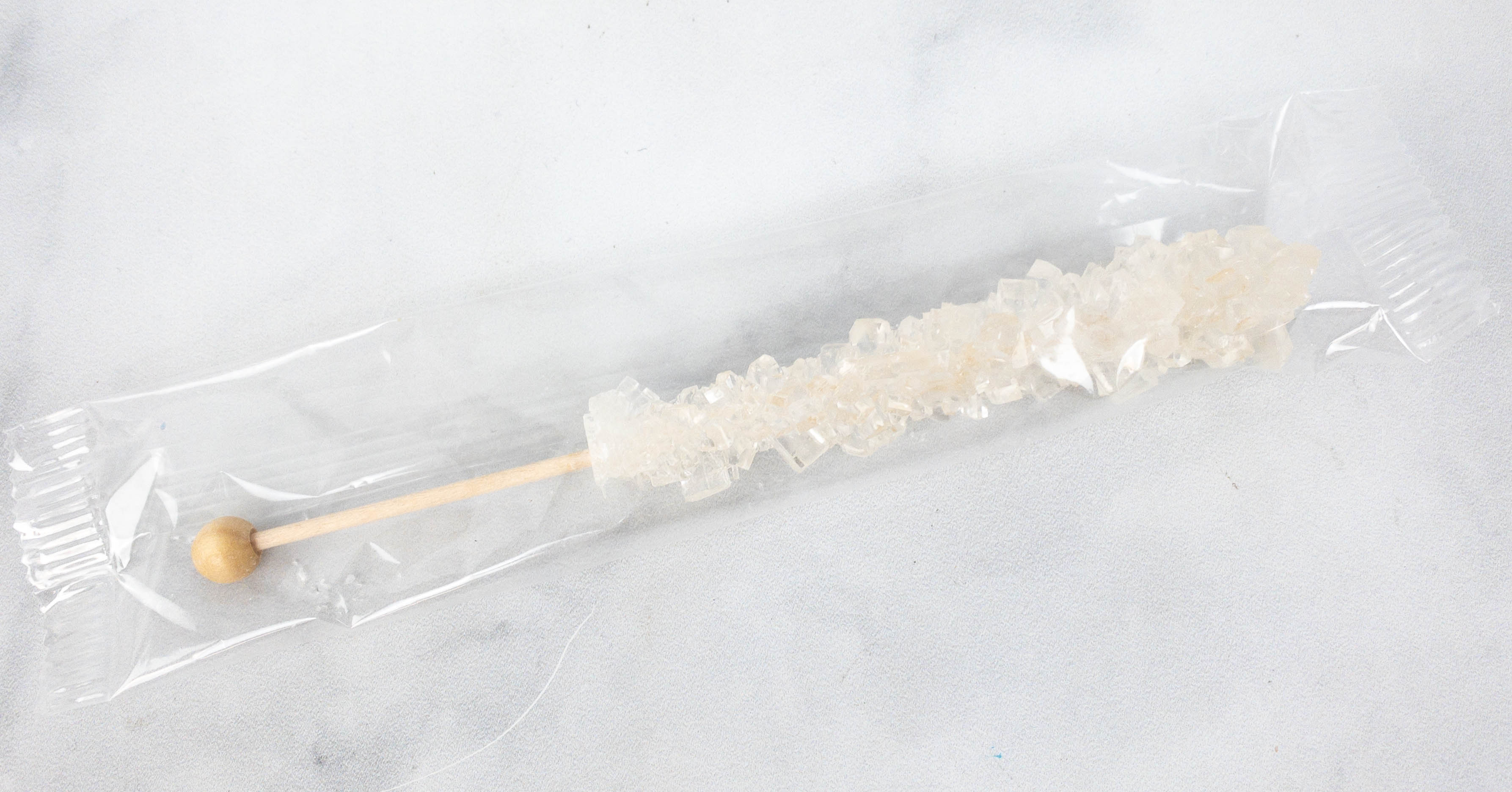 Rock Candy. It's a sweet, traditional candy treat mentioned in this month's book. The kids were surprised that they are able to enjoy the same treat that Etan got from Dmitri's store!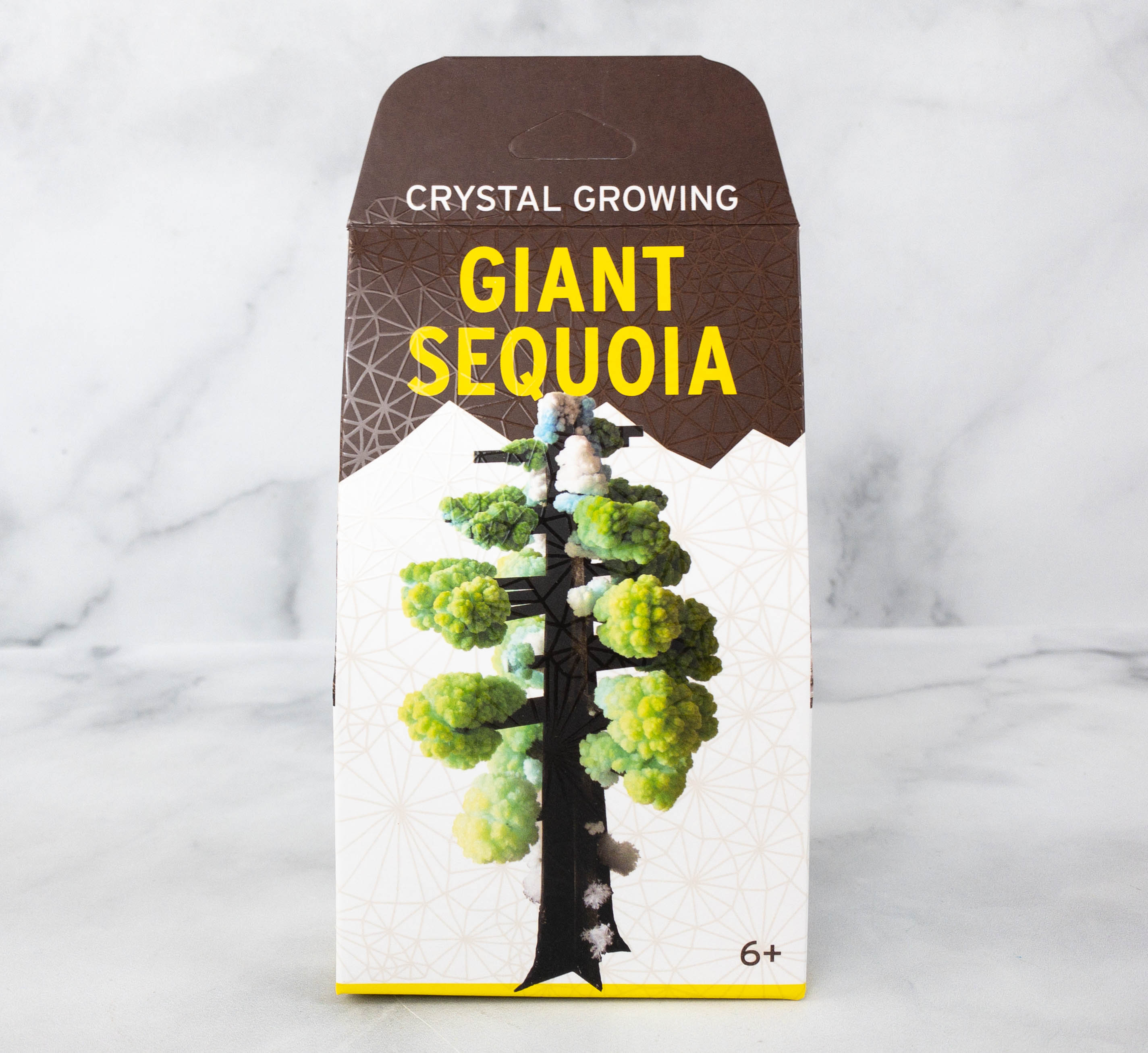 Giant Sequoia. Another item in the box is a fun Giant Sequoia making activity! It's designed for kids aged 6 and above but still requires minimum supervision from adults.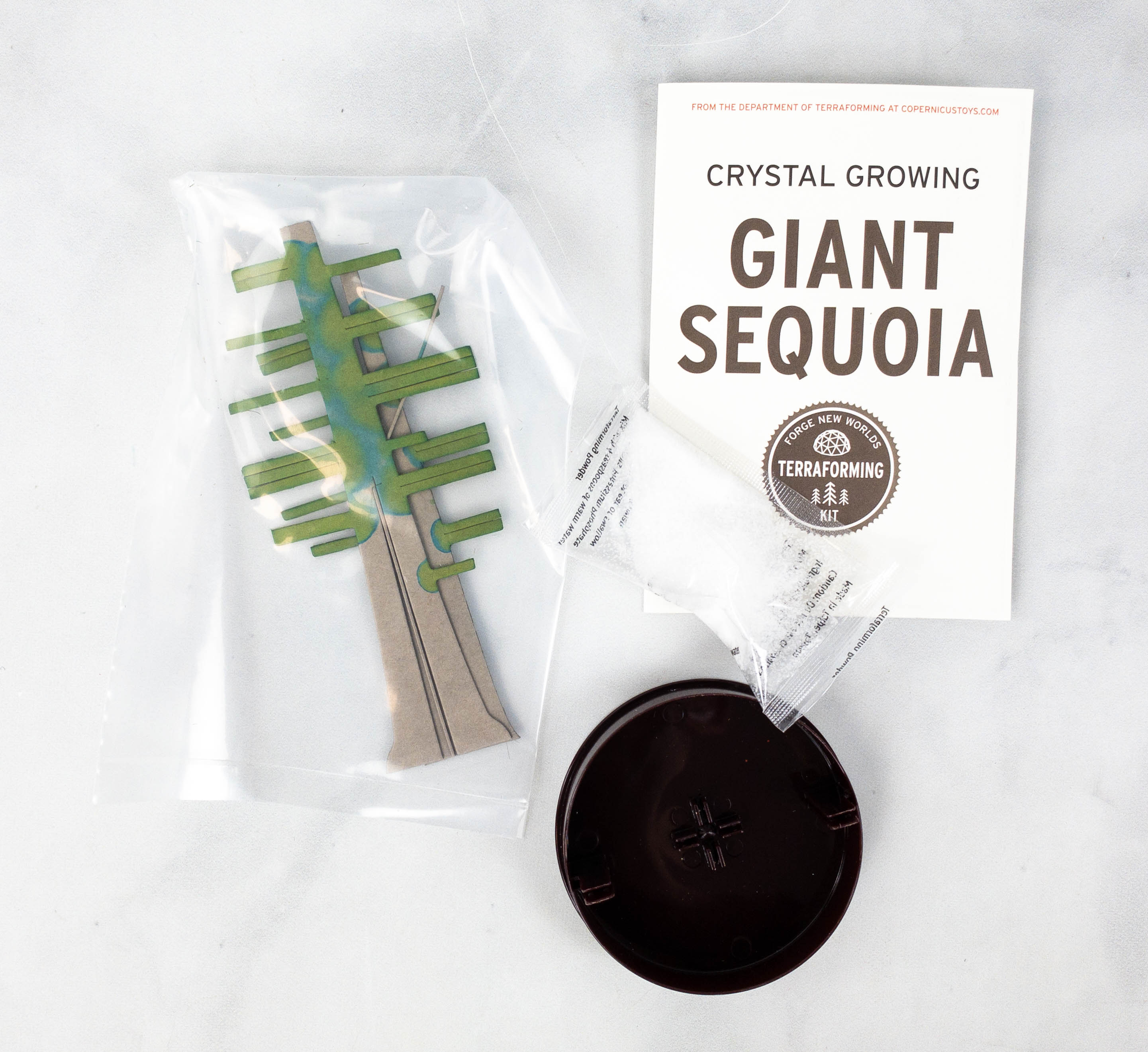 Here are all the materials needed to accomplish the project.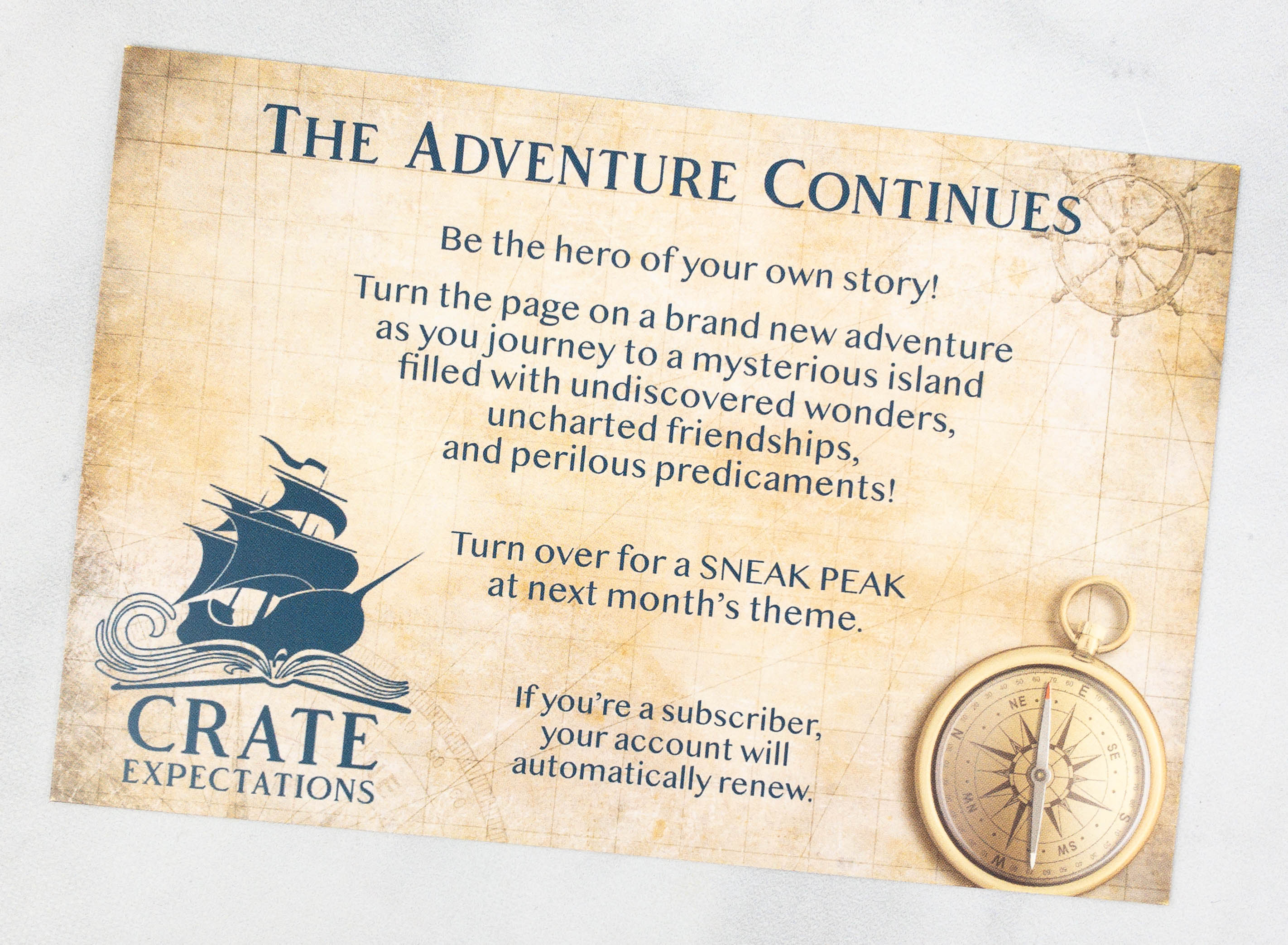 This information card has a sneak peek for the next box's theme!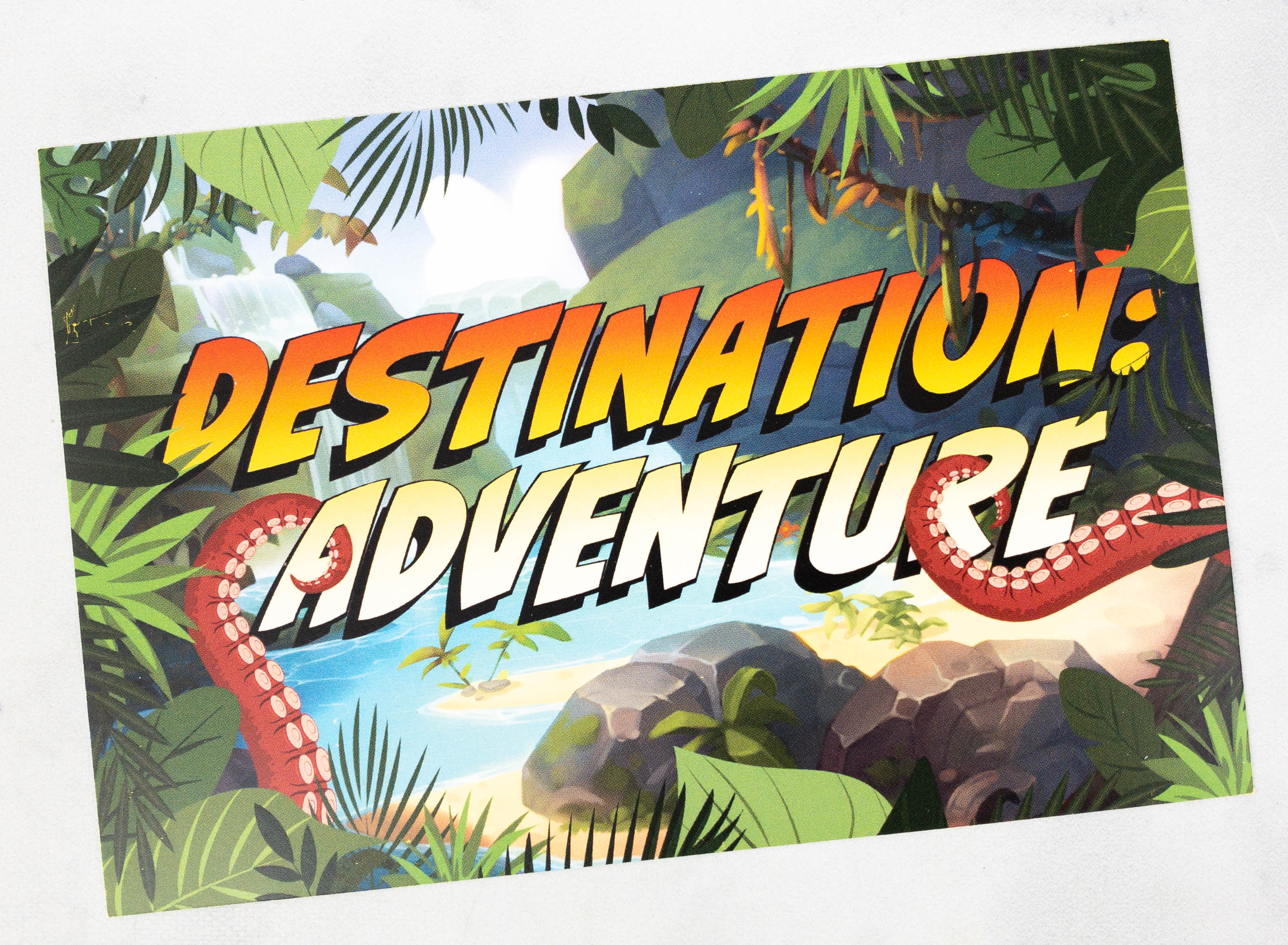 Destination: Adventure
Crate Expectations is a great subscription for young bookworms! This month's book pick shares a valuable lesson about helping those who are in need and not judging people according to their appearance or condition. The family conversation starter cards were also useful for engaging meaningful conversations with my kids as they went through all the items in the box. Another thing we loved about this box is the Earthquake Shaker activity. The steps are simple but my kids learned a lot about engineering structures that can withstand quakes. Overall, it was another well curated box! The info card that contains the next month's theme looks exciting and my kids are looking forward to it as well!
What do you think of the Crate Expectations box?