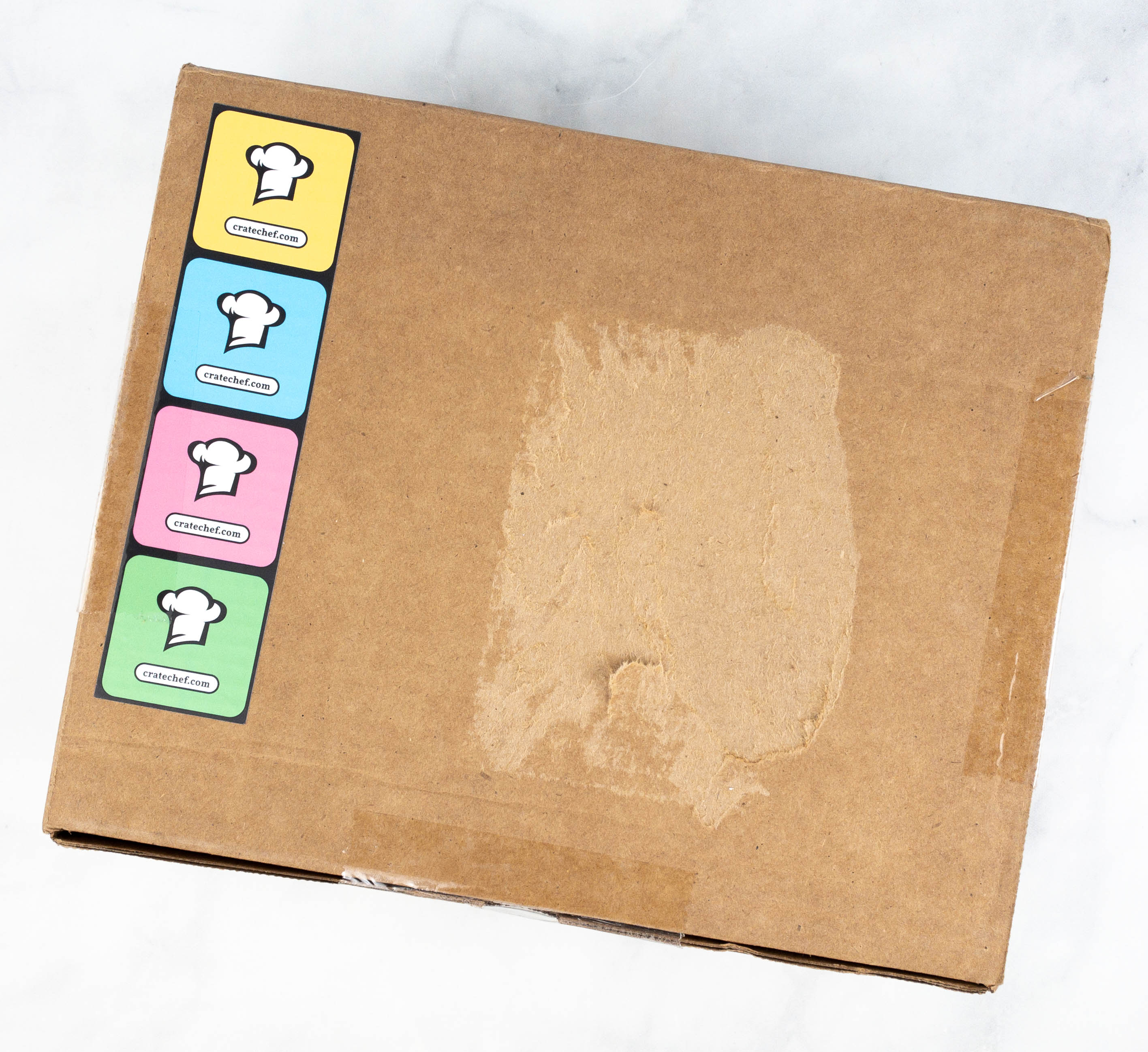 Crate Chef is a bi-monthly subscription that sends a specially curated box filled with chef-curated kitchen items, food products, as well as selected recipes. They invite a luminary from the culinary world to curate each box with their favorite finds. Each box costs $45. Crate Chef also has a build your own box option!
DEAL: Save 10% off your first order with coupon code HELLO10.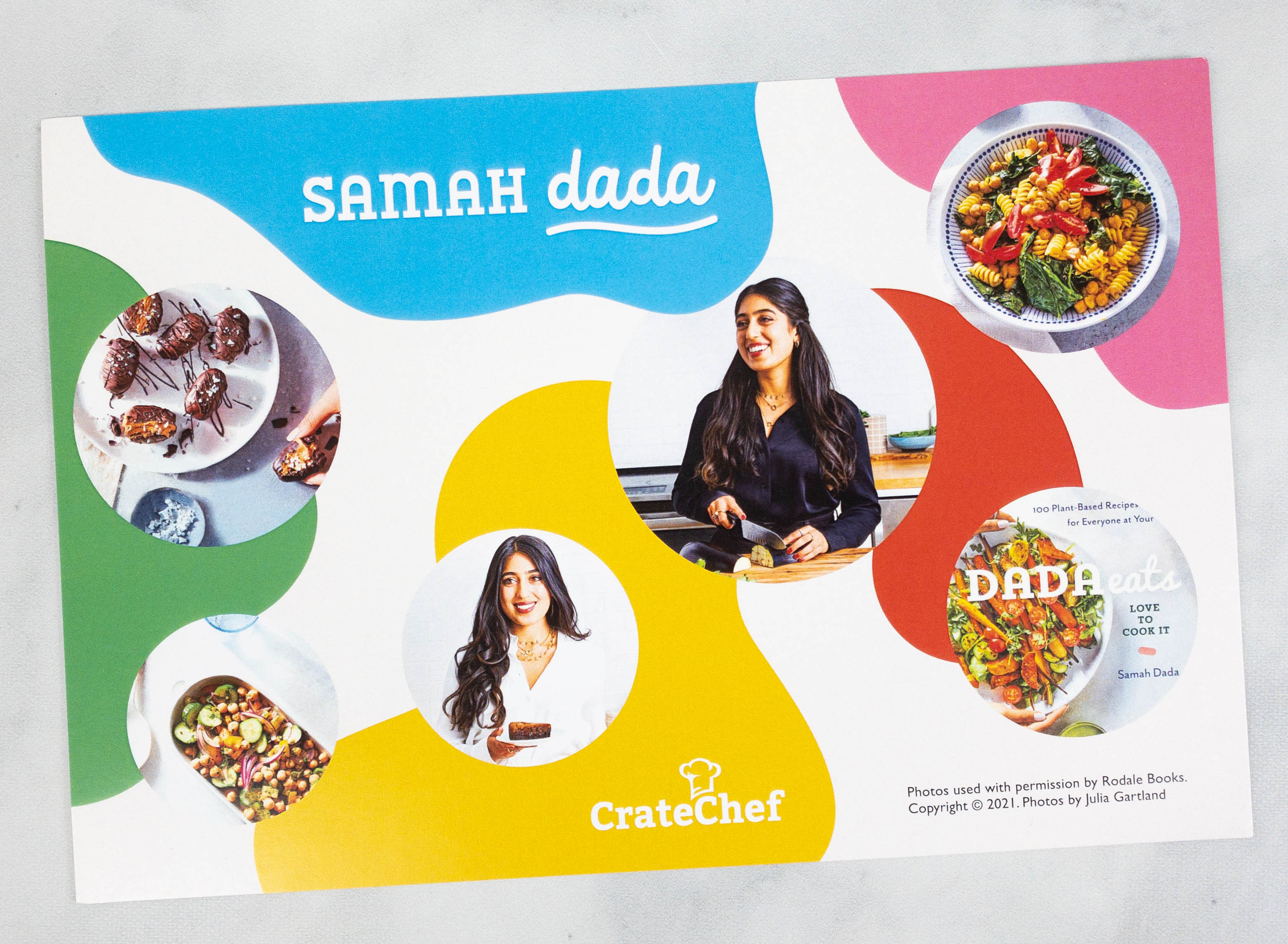 Each month, Crate Chef collaborates with a different famous chef to bring you products that will up your cooking game. This month, they collaborated with Samah Dada!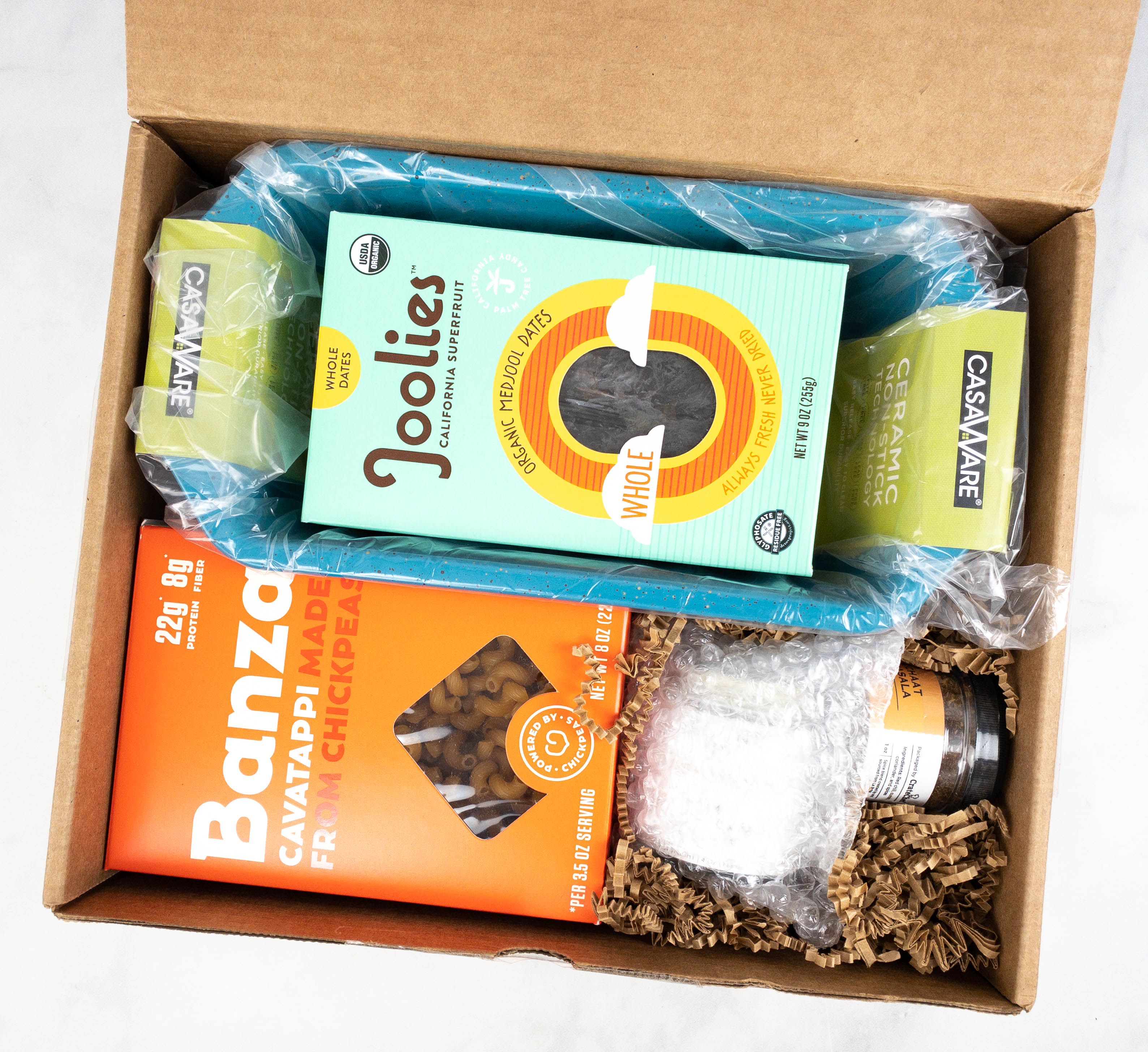 The box contains brown squiggles to cushion the items. Some of the items were also packed with bubble wrap.
This card tells us about the items inside the box.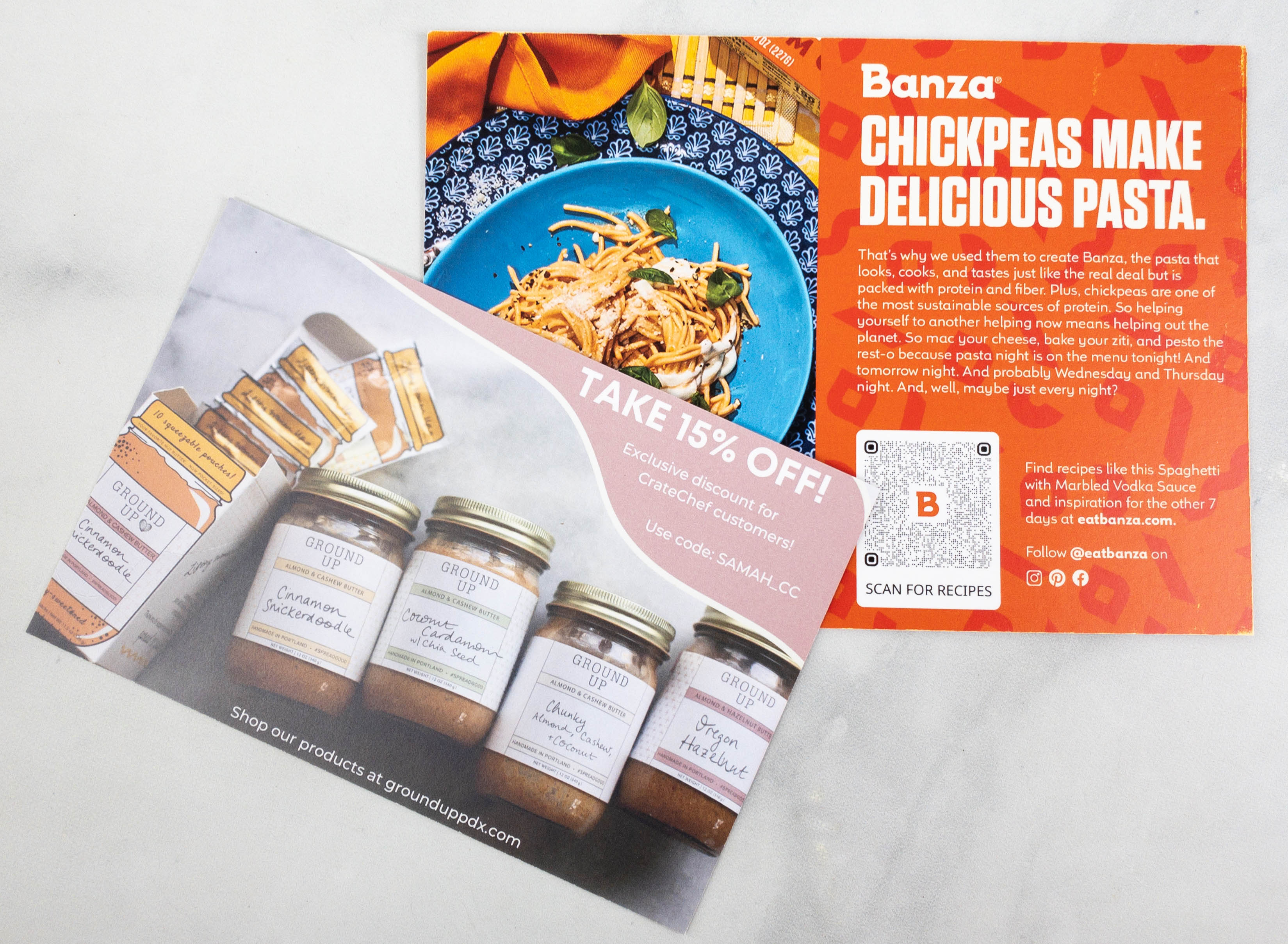 These cards provided a promo code and a link for more recipes!
Everything in the SAMAH DADA box!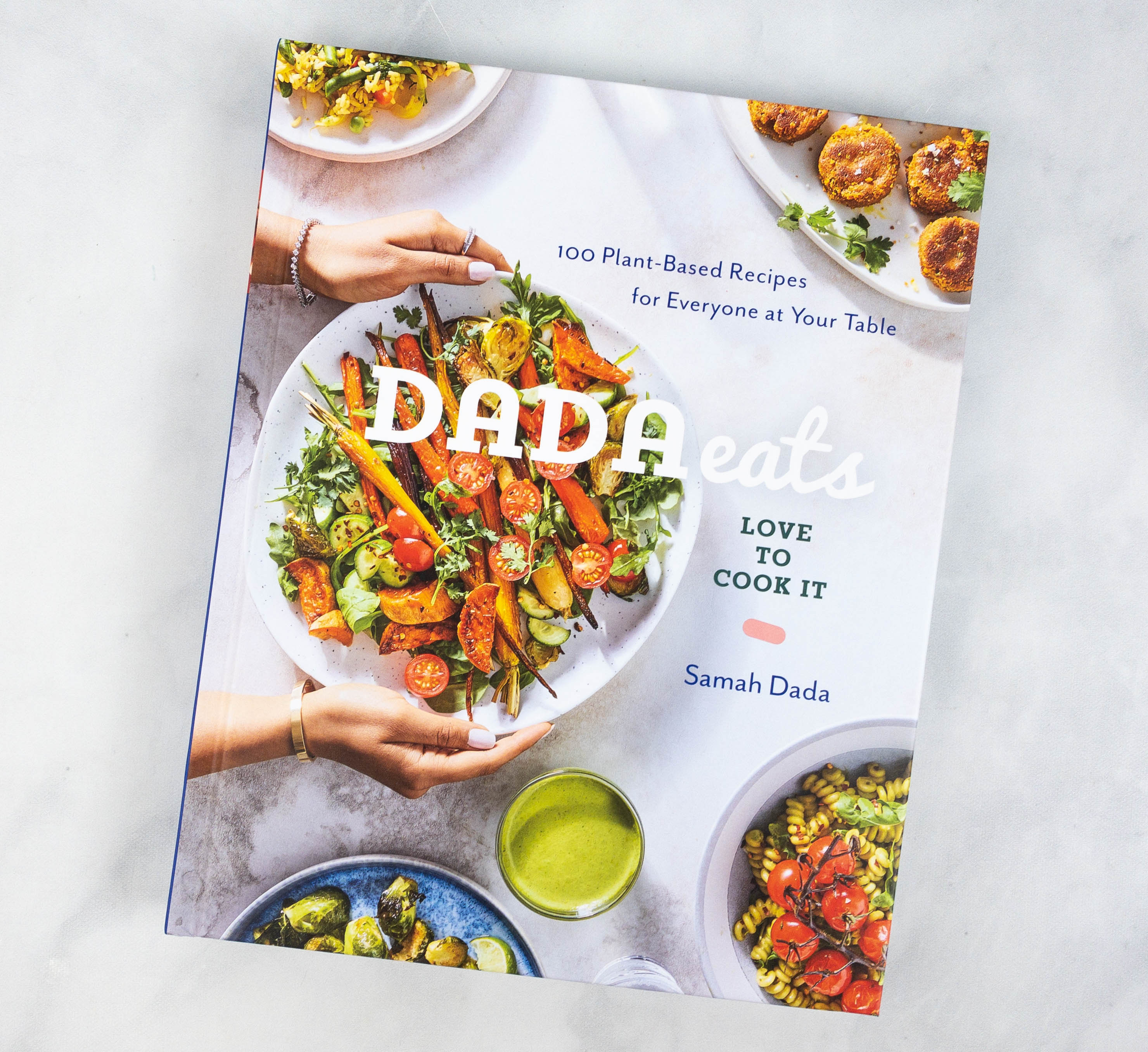 Dada Eats Love to Cook It: 100 Plant-Based Recipes for Everyone at Your Table: A Cookbook ($17.99)
Samah Dada doesn't buy into the all-or-nothing mentality of healthy eating. By using real, unprocessed ingredients in surprising ways, she shows you how to have your cake and eat it too—because it's actually made out of chickpeas.

Her food is often vegan, allergen-free, gluten-free, and grain-free because she's only using the most nutritious ingredients, not because she's cutting out food groups to follow the latest fad. Her creative use of plants gives us drool-worthy dishes like her viral hits Brookie Pie and Chocolate Chip Tahini Cake with Chocolate Frosting, as well as One Banana Only Muffin Tops, Pancake Bread, Cauliflower Cacio e Pepe, and Masala Mac and Cheese.

She draws on her Indian roots for plant-based dishes like Spicy Eggplant Masala and the Best Dal Ever that come together in record time, and reinvents Indian classics such as Kheer, Sweet Potato Aloo Tikki, Creamy Black Lentils, and more, removing dairy but not sacrificing flavor. Chocolate Chip Chickpea Blondies, Coconut Sugar Halva Strawberry Crumble Bars, and Marbled Chocolate Tahini Loaf Cake rely on unprocessed sugars, legumes, and grain-free flours, but they still satisfy every sweet tooth as you learn how to use these healthy ingredients for maximum flavor and joy.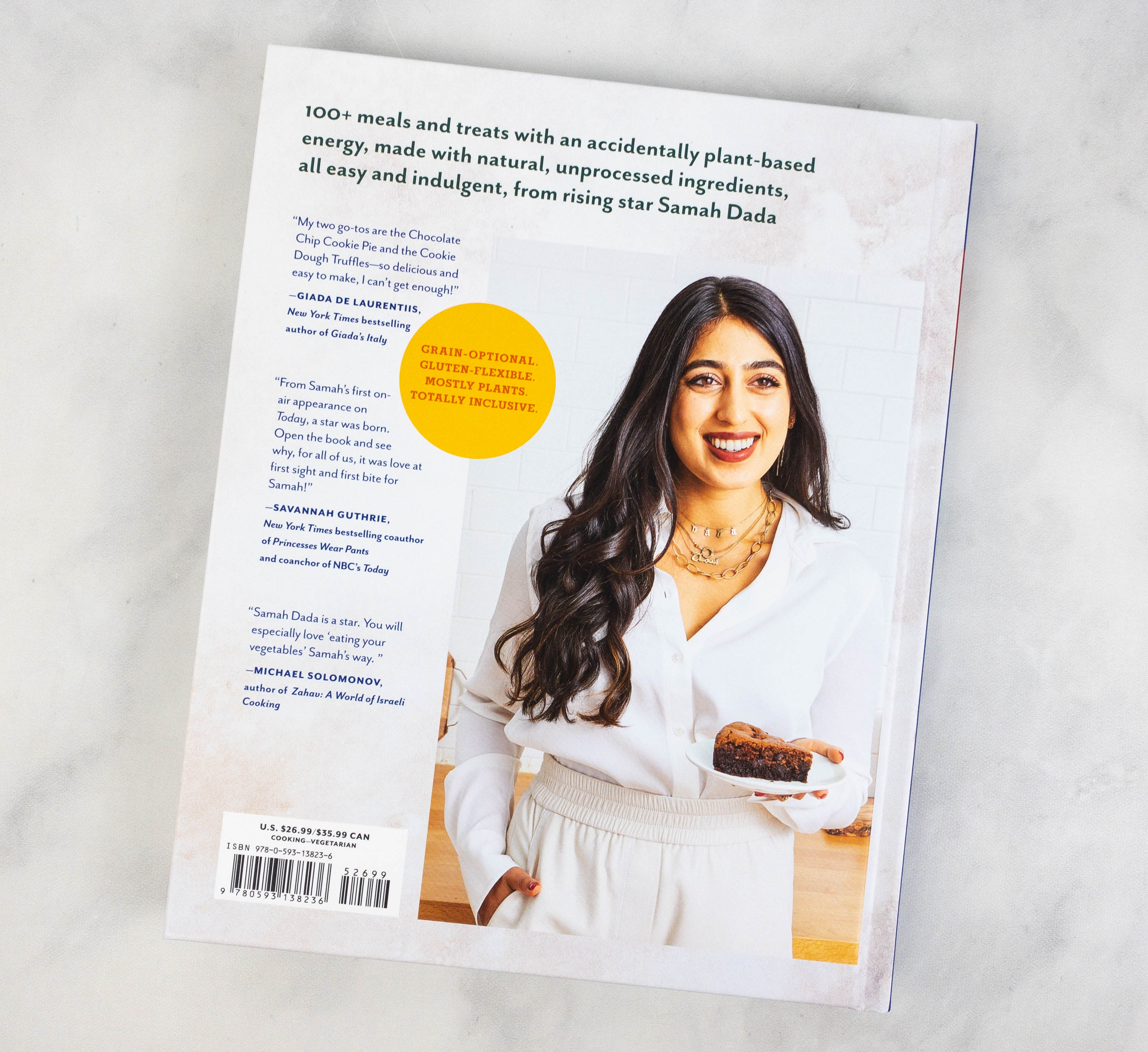 This is a helpful cookbook for those who are looking for new plant-based recipes to try at home! It's not totally vegan (a few recipes will call for eggs and tell you they aren't substitutable with egg replacement), but it is mostly. Everything that's a cream or cheese sauce is typically cashew based.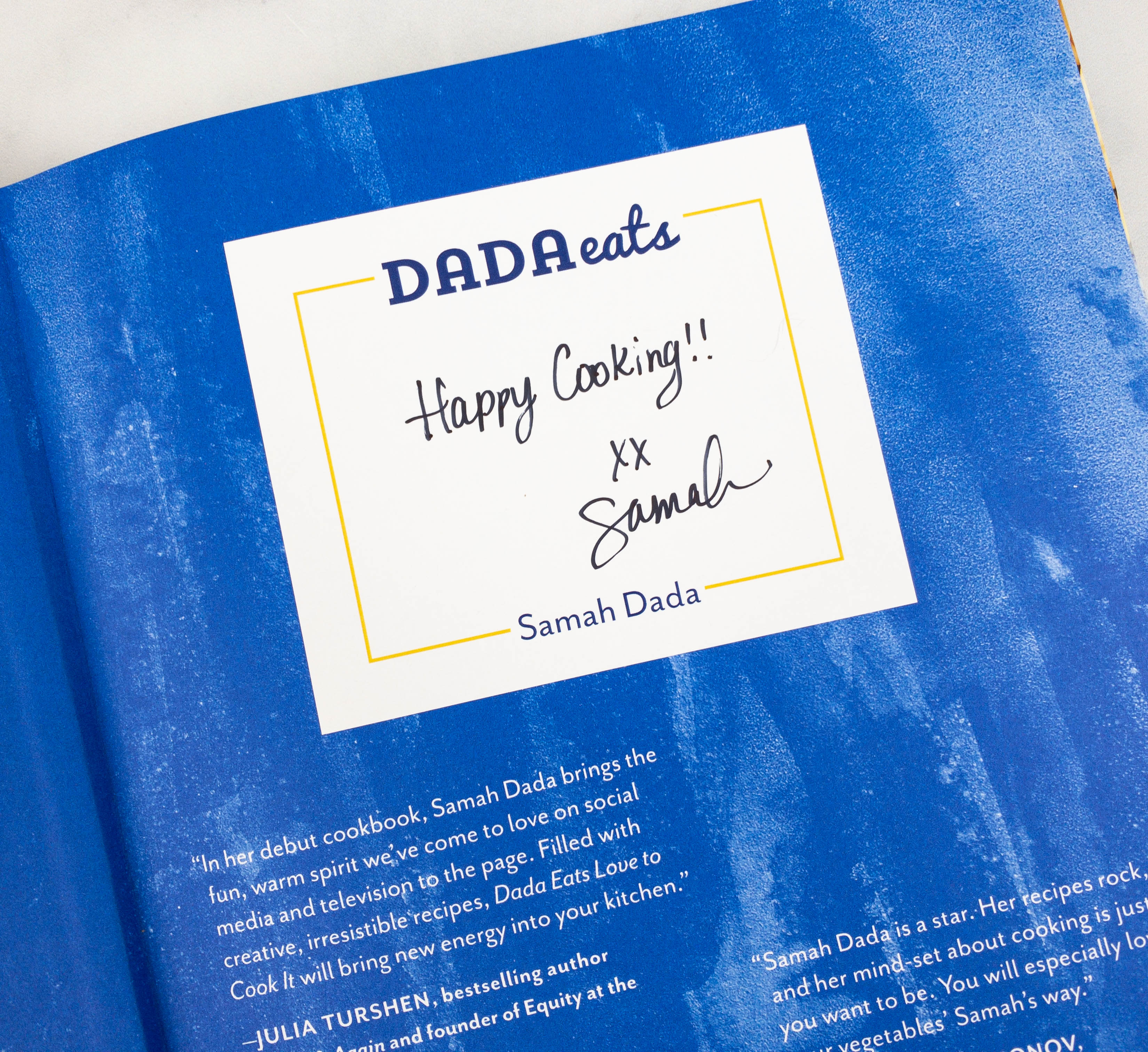 They sent a signed copy. Here's the autograph of this month's featured chef, Samah Dada!
Aside from the recipes, the contents also included a topic about Pantry Essentials.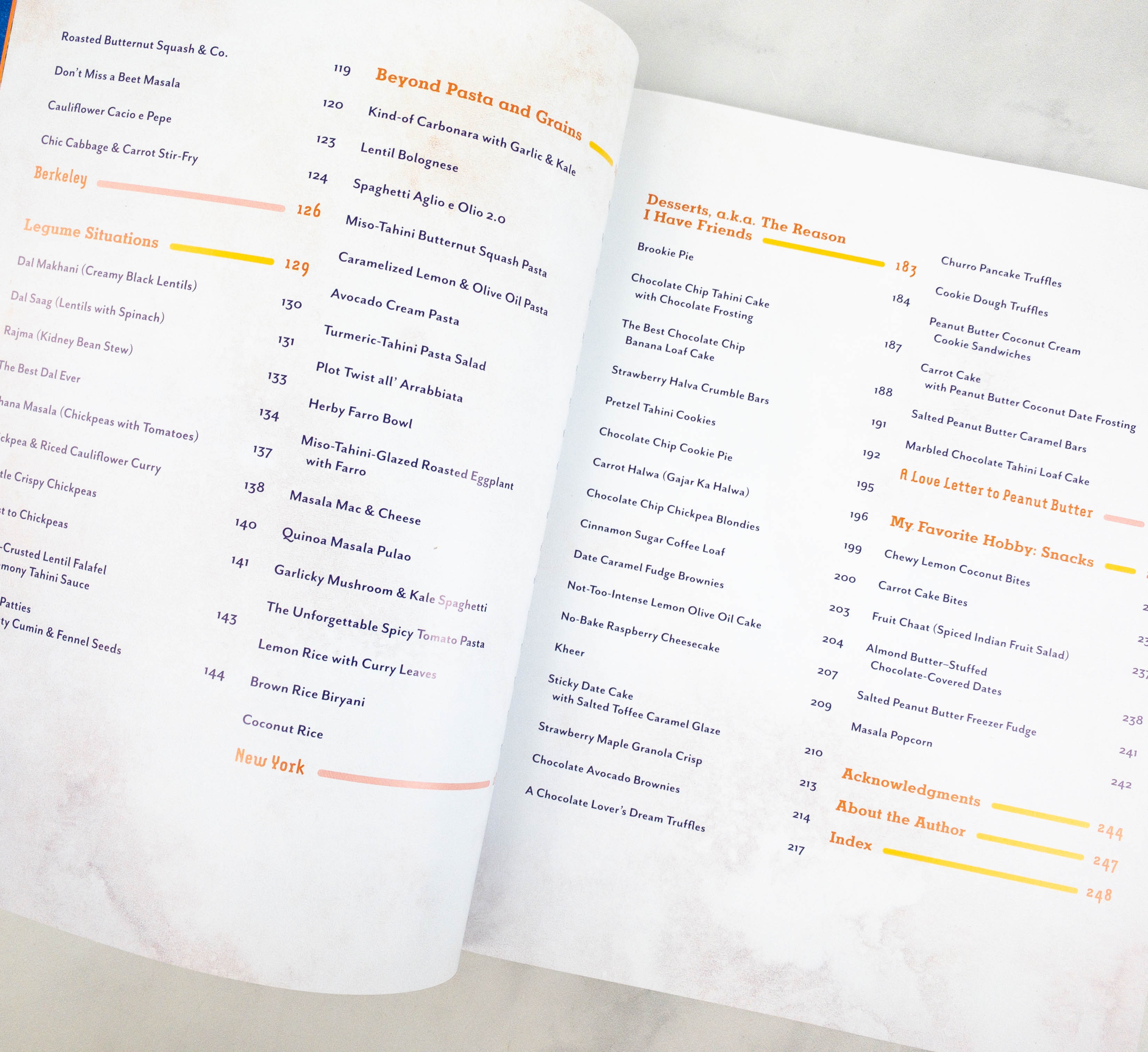 There are definitely a lot of delicious and healthy recipes in this book, from plant-based breakfast meals to plant-based snacks and desserts!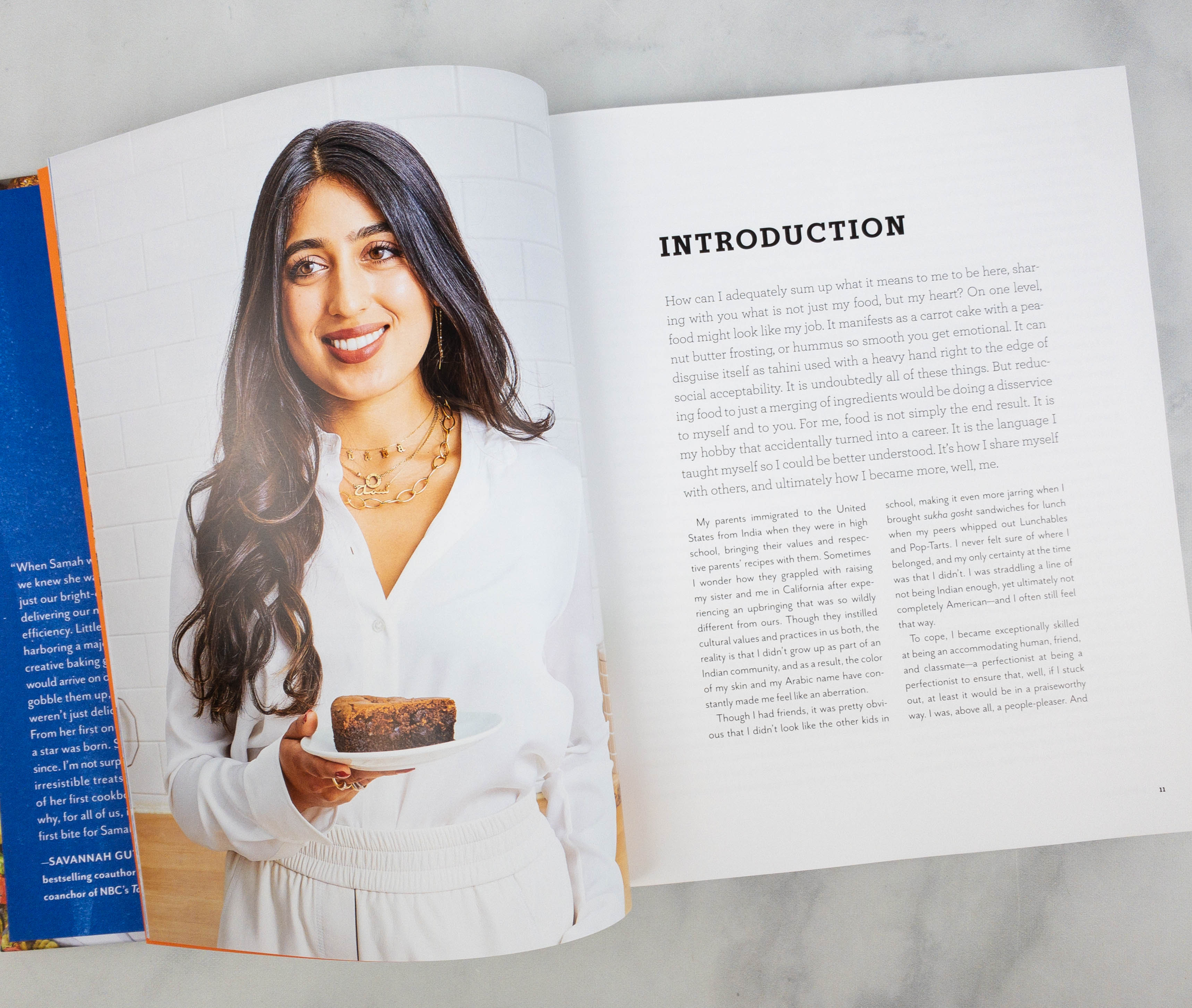 The introduction provided more information about this month's featured chef and her life growing up in the United States.
Indian spices are also featured on this part of the book.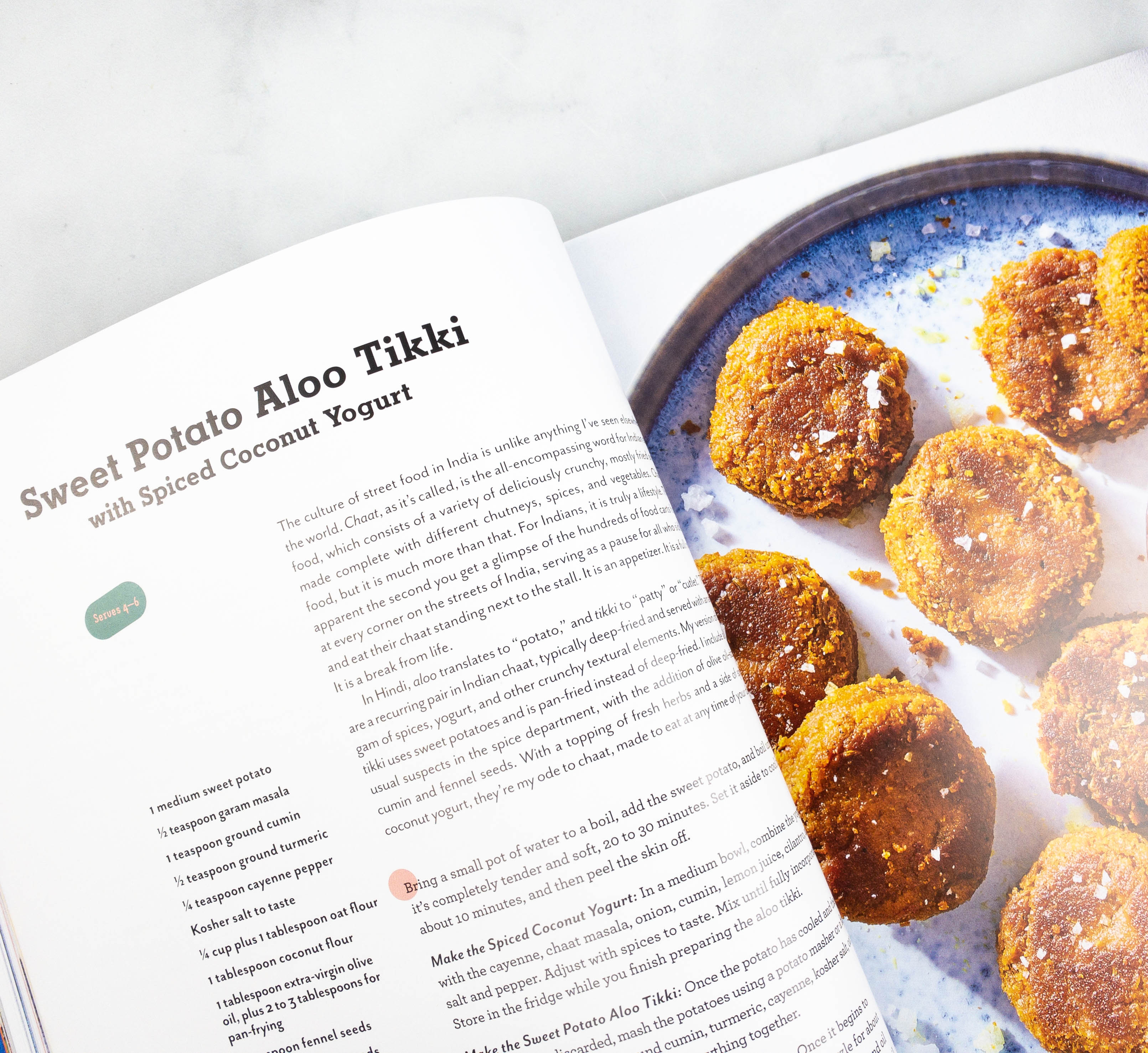 Here's a popular Indian street food dish that we can try at home. It's called Sweet Potato Aloo Tikki!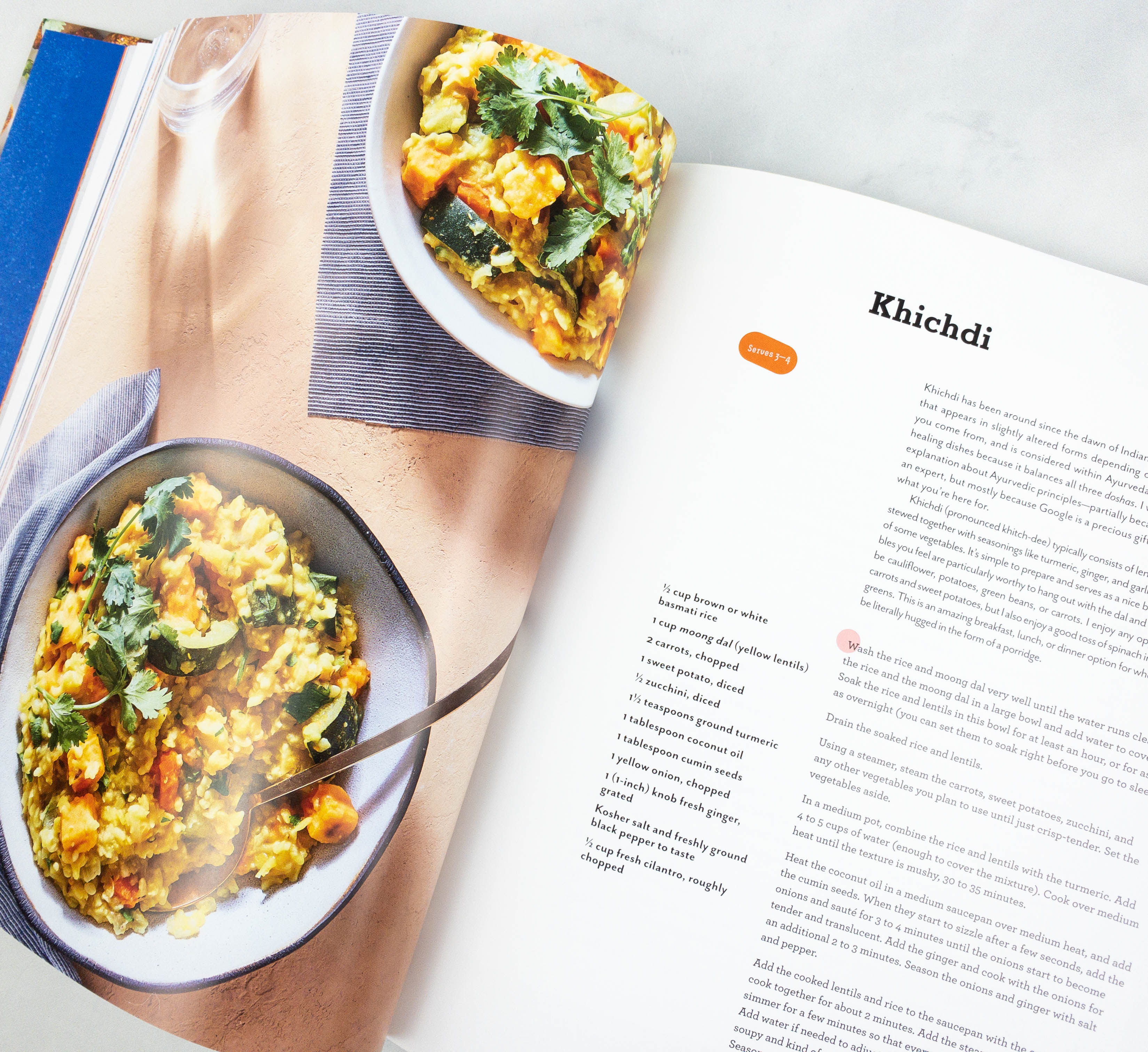 Each recipe has a list of the ingredients as well as easy to follow cooking instructions.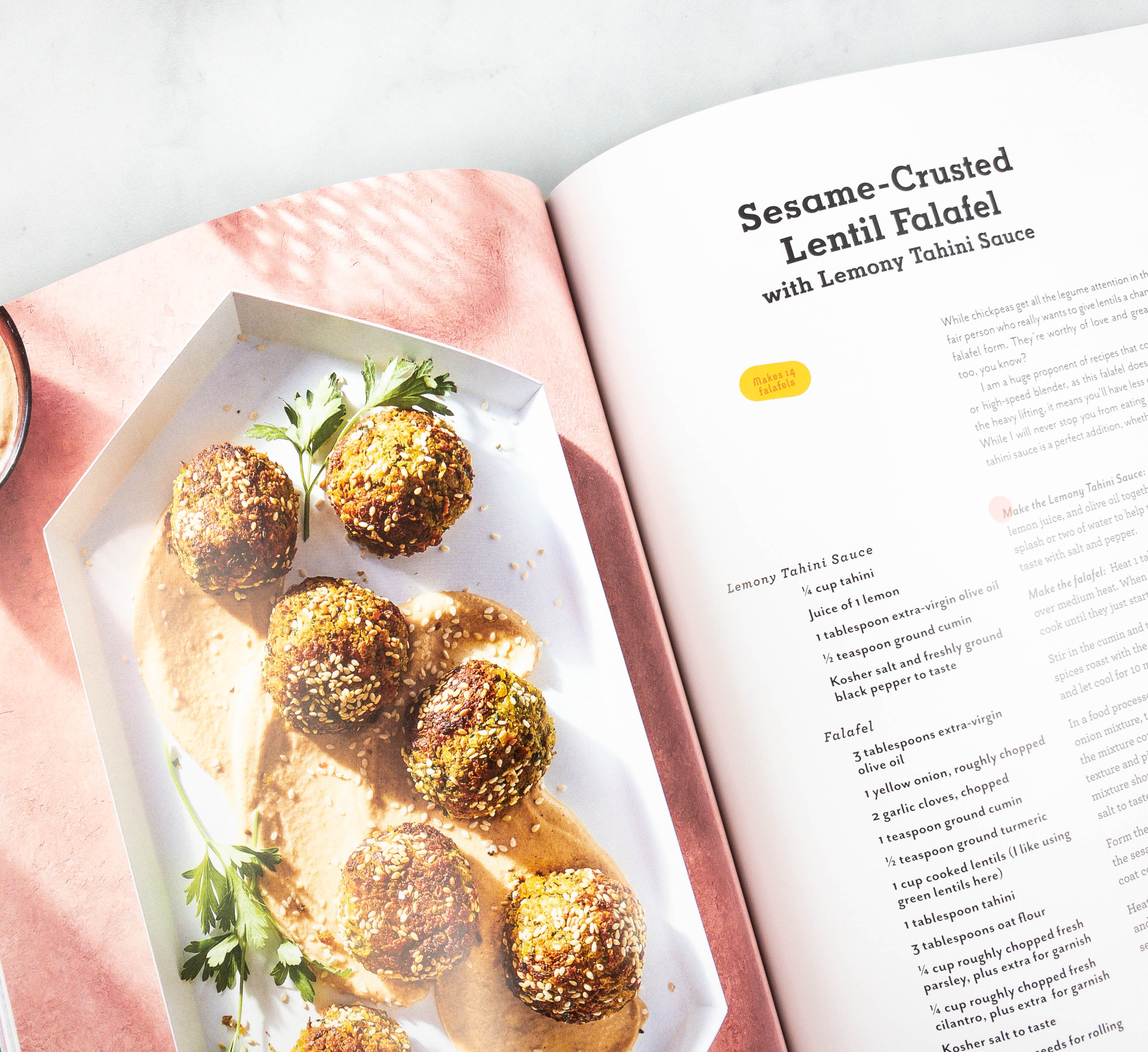 Of course, there's also a stunning photo of the final product for each recipe!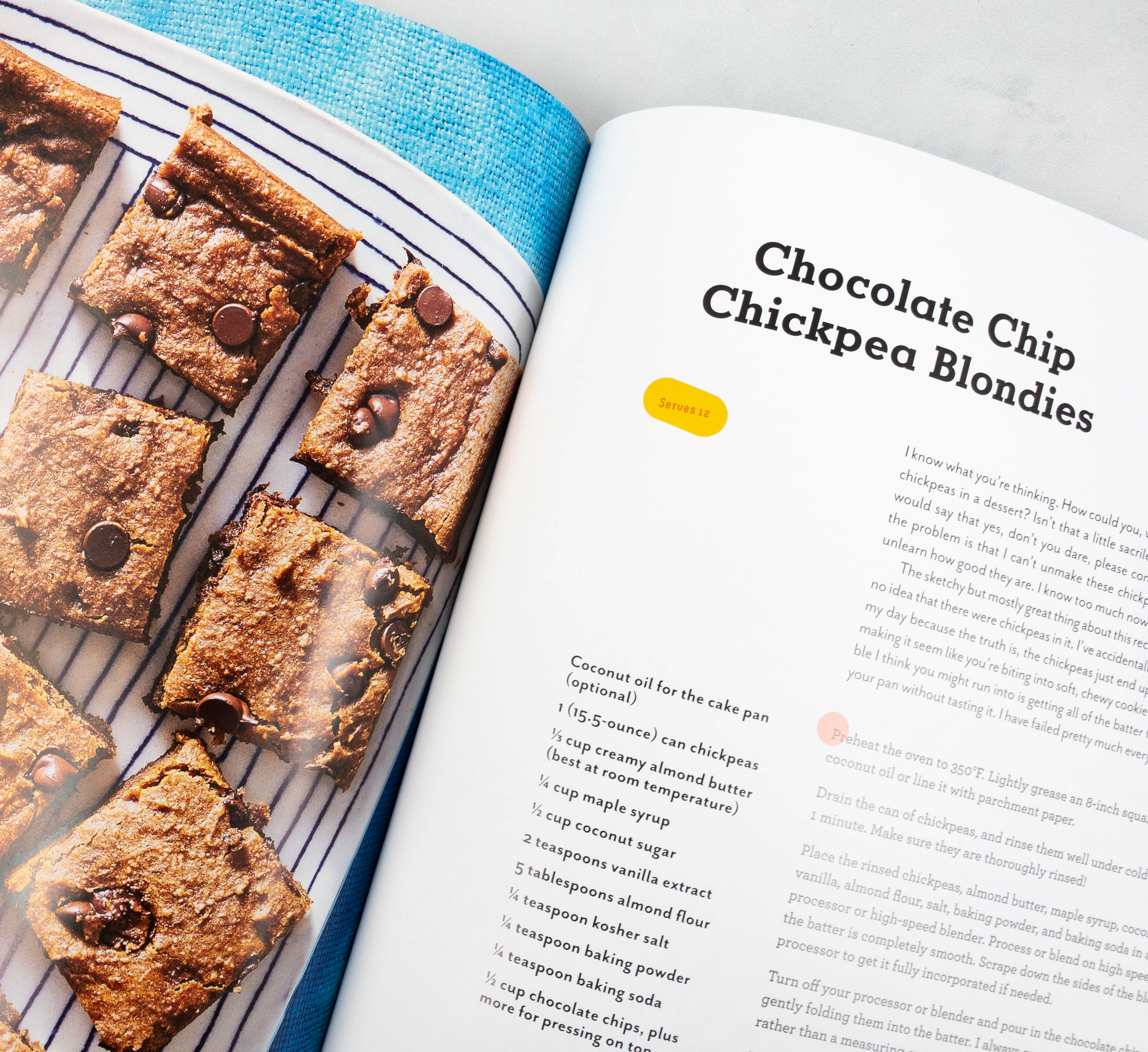 This Chocolate Chip Chickpea Blondies recipe is really mouthwatering! We're going to have to try this one – the base is chickpeas!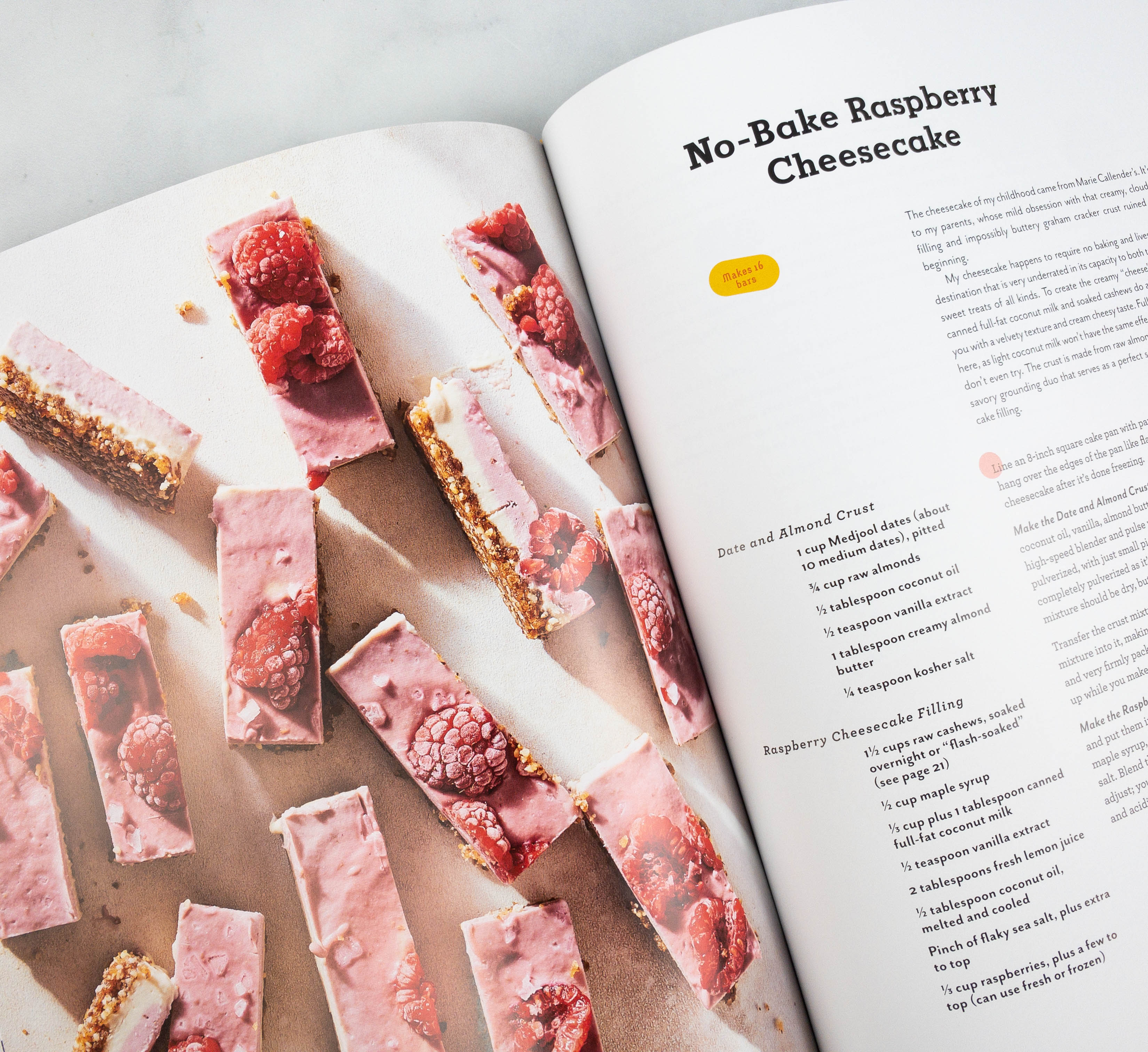 Some desserts that doesn't require baking were also included. This "cheesecake" doesn't include any animal products – the base is cashews and coconut milk!
CasaWare Ceramic Non Stick Technology. This loaf pan is definitely an excellent addition to my baking tools. Aside from cakes and breads, I can also use this to cook savory food like meatloaf (sorry, Dada!).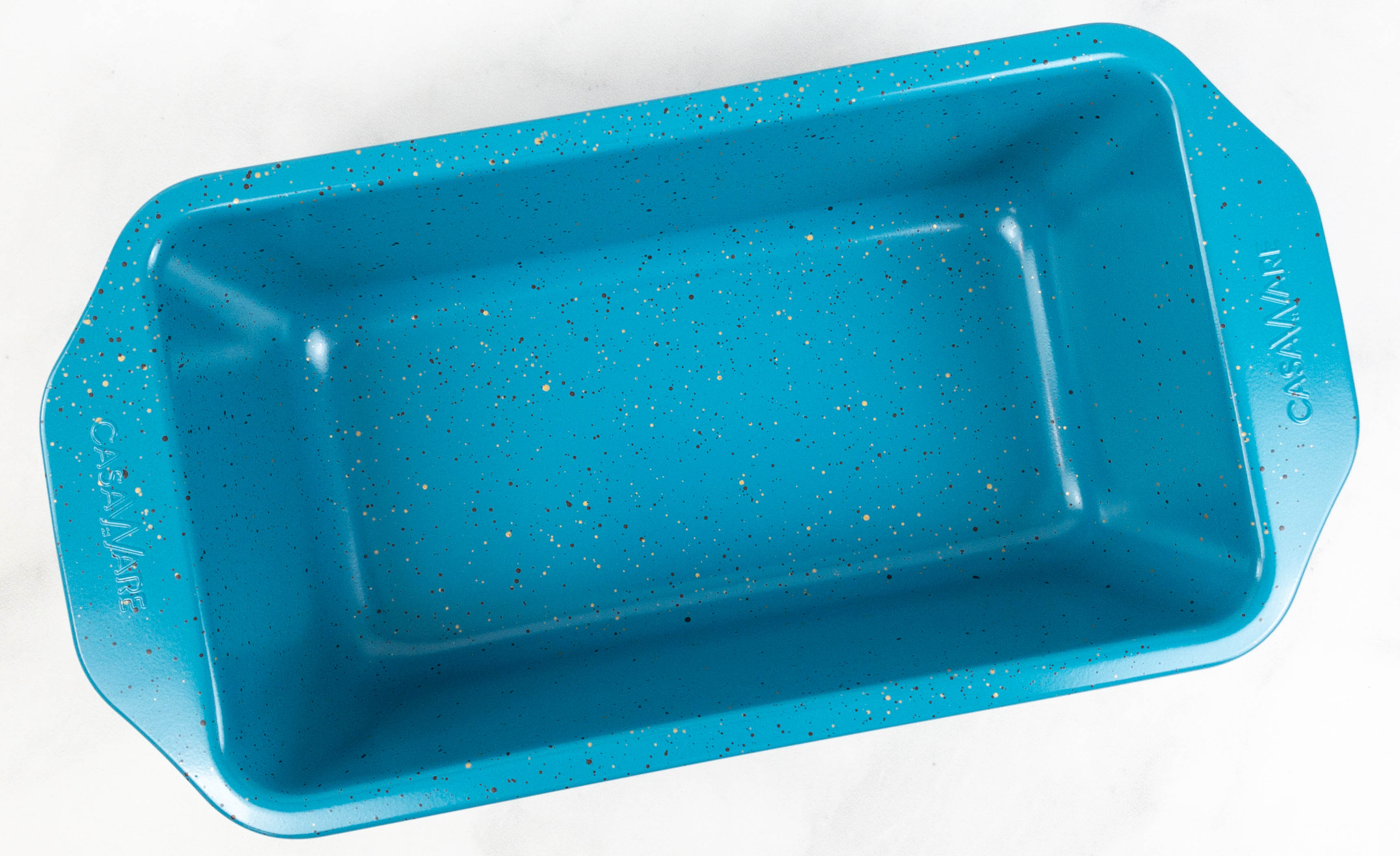 The pan measures 9″ x 5″, allowing it to fit most toaster ovens. There's also enough space to make various kind of dishes to serve the whole family. I love the updated look to the traditional camp ceramicware – there are little gold flecks!
It's made from ceramic and uses non-stick technology to avoid food sticking on the surface and make cleaning easier.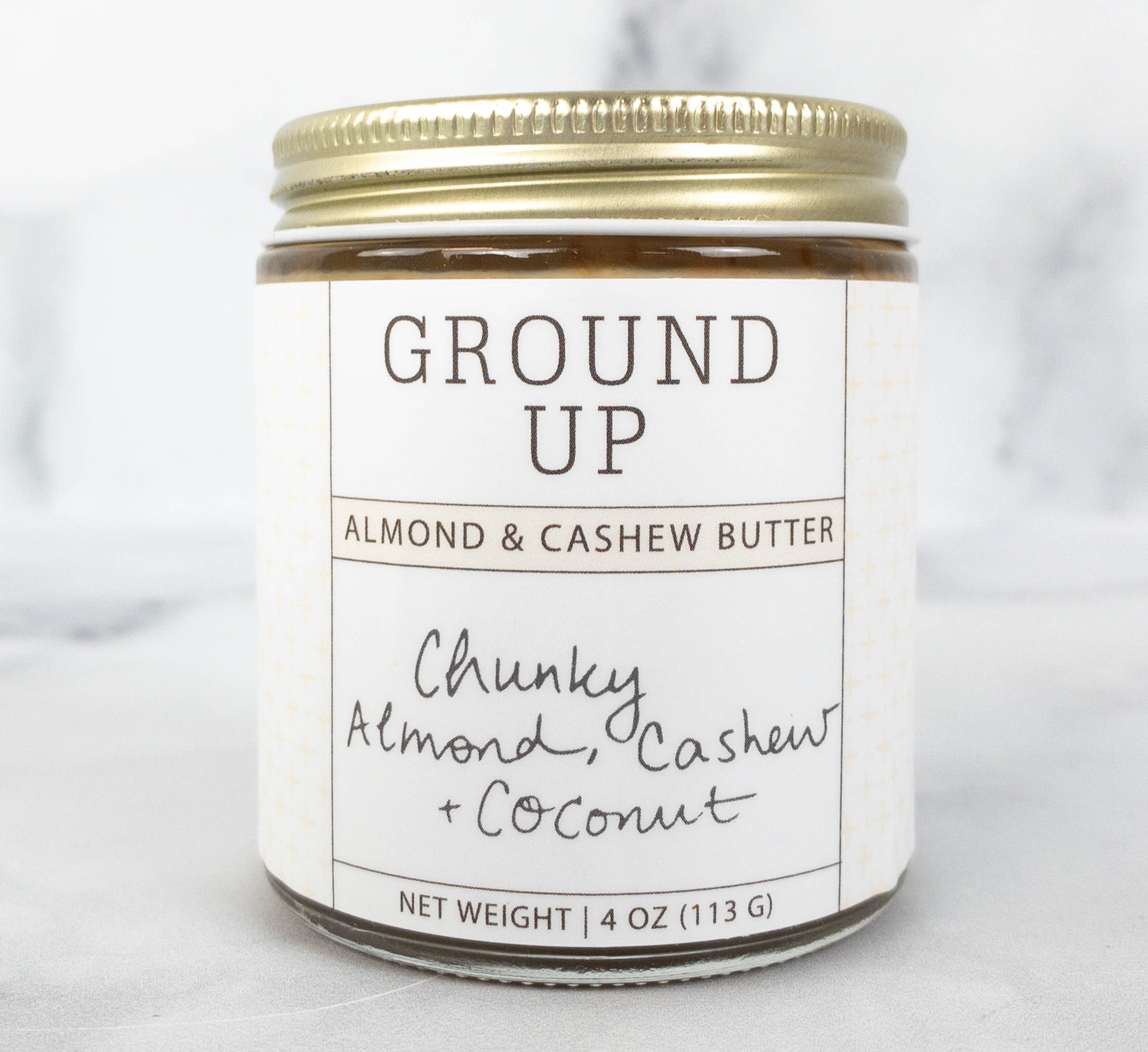 Ground Up Chunky Almond, Cashew + Coconut ($5.33) A jar of nut butter made from almonds, cashew, and coconut. This can be used to enhance the taste of desserts, or simply paired with fruits and yogurt.
Other ingredients include vanilla and sea salt. According to the label, the shelf life of this nut butter is one year. There's no need to refrigerate it either.
Since this is packed with nuts, it's a yummy way to boost protein!
I love the texture of this nut butter. It's perfectly chunky!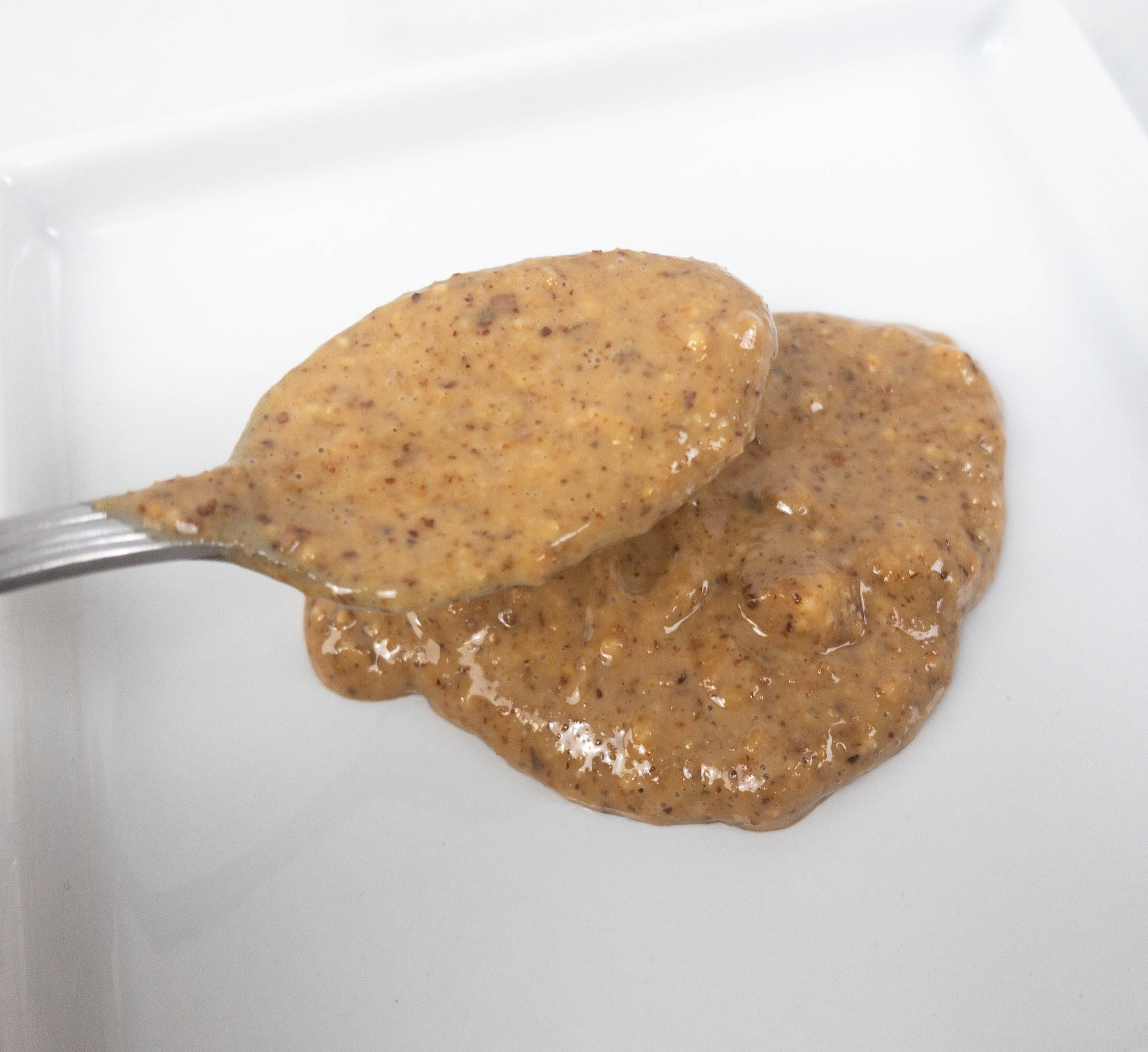 It is also unsweetened, vegan, and Whole30-friendly.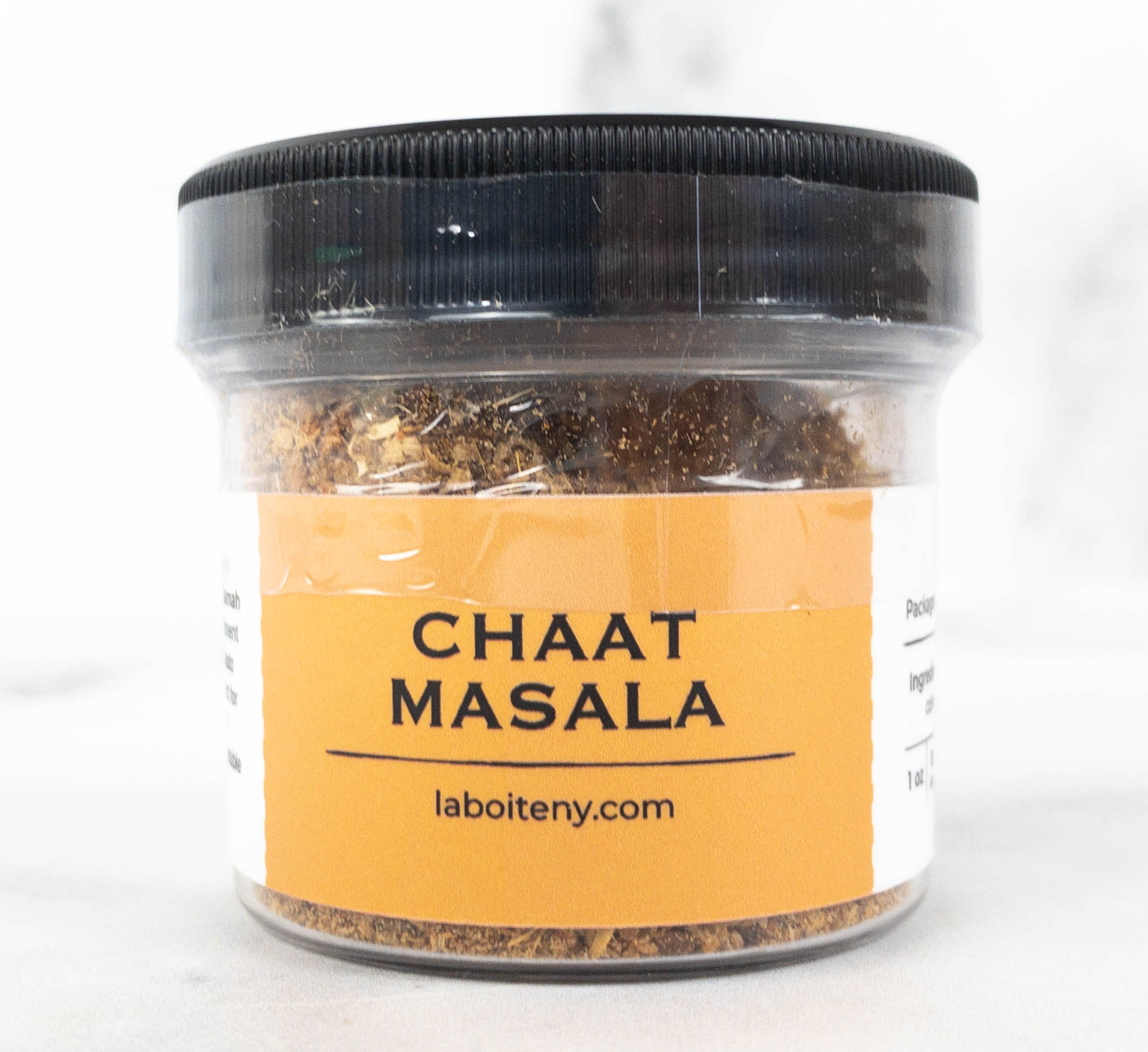 Chaat Masala. Here's another popular ingredient in Indian cuisine, Chaat Masala!
This chaat masala spice blend was made by La Boite for Samah Dada to celebrate the imminent release of her new book. Dada Eats Love to Cook it. Perfect for chaat or try this bright and crunchy blend on any vegetable dish and be amazed.
The info card has suggestions on which recipes to use this spice in: Hummucado Toast, Sweet Potato Aloo Tiki, Chilled Chaat Masal Chickpea Salad, Coconut Yogurt Raita, Brown Rice Biryani.
It contains red chili, cumin, coriander, and lots of spices!
This goes well with grilled vegetables, salads, and even with avocado toasts.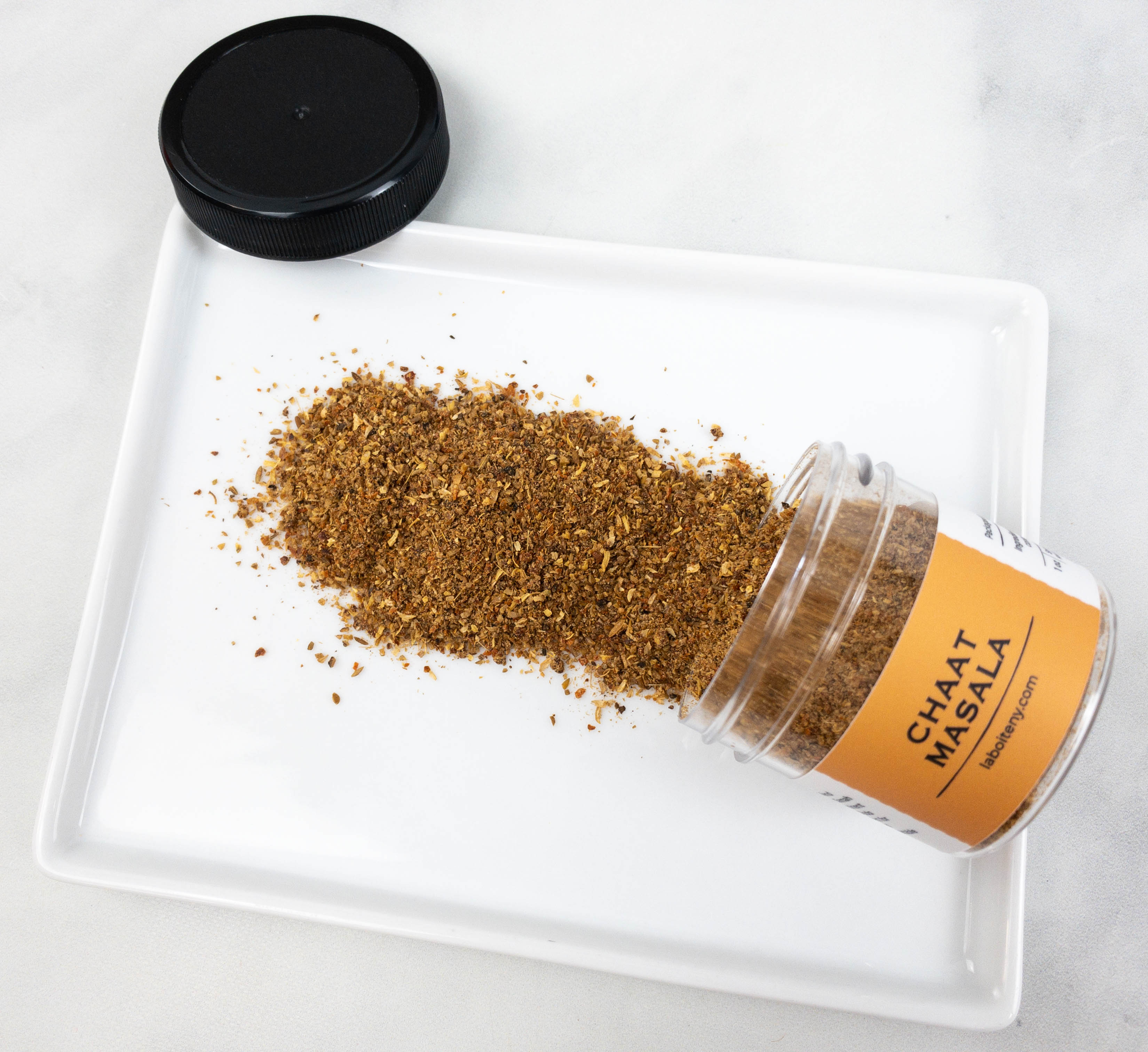 It's so aromatic, and it packs a punch so you'll only need to add a little amount to your dishes.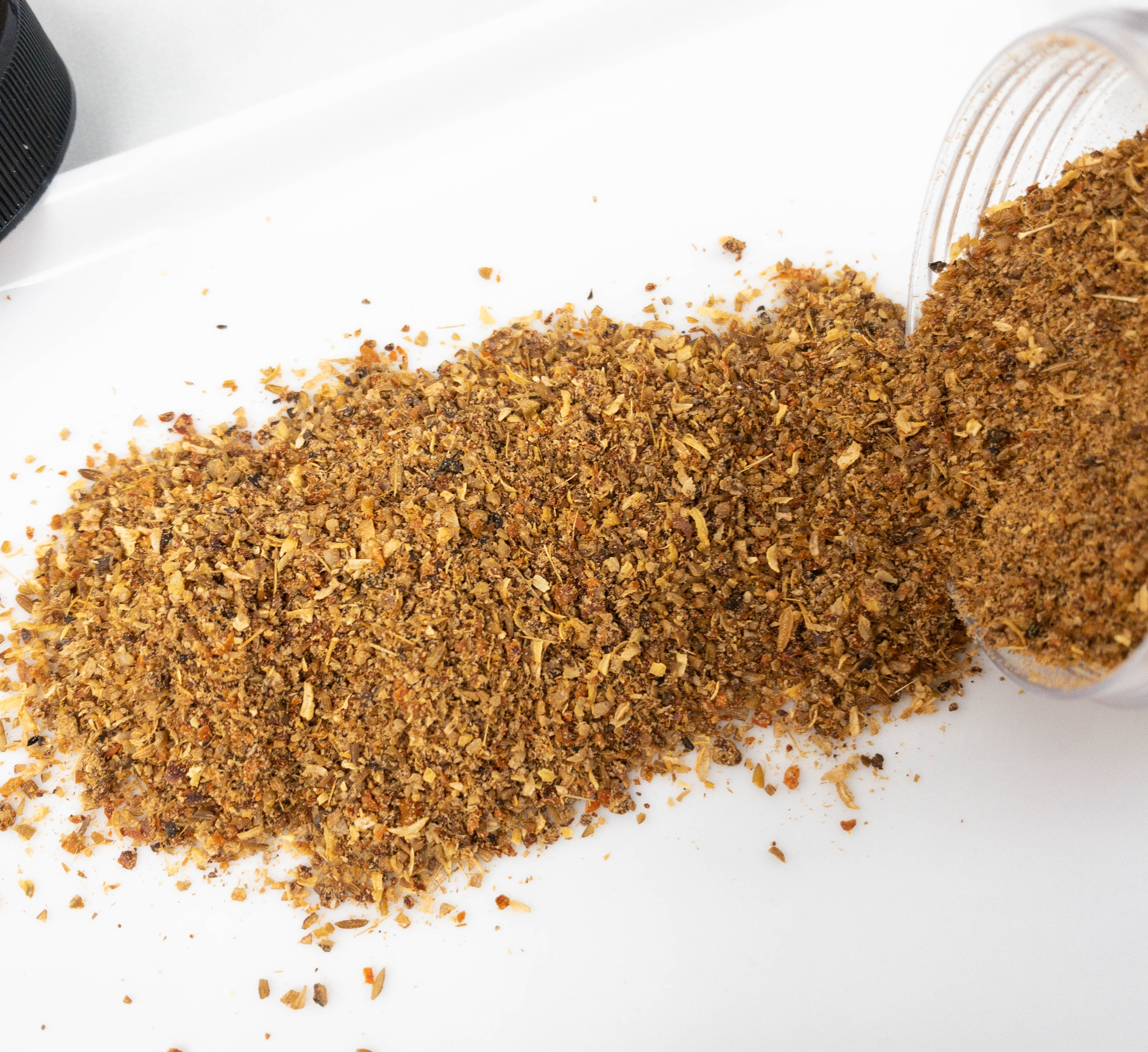 It's fresh when it arrived and I'm excited to use it!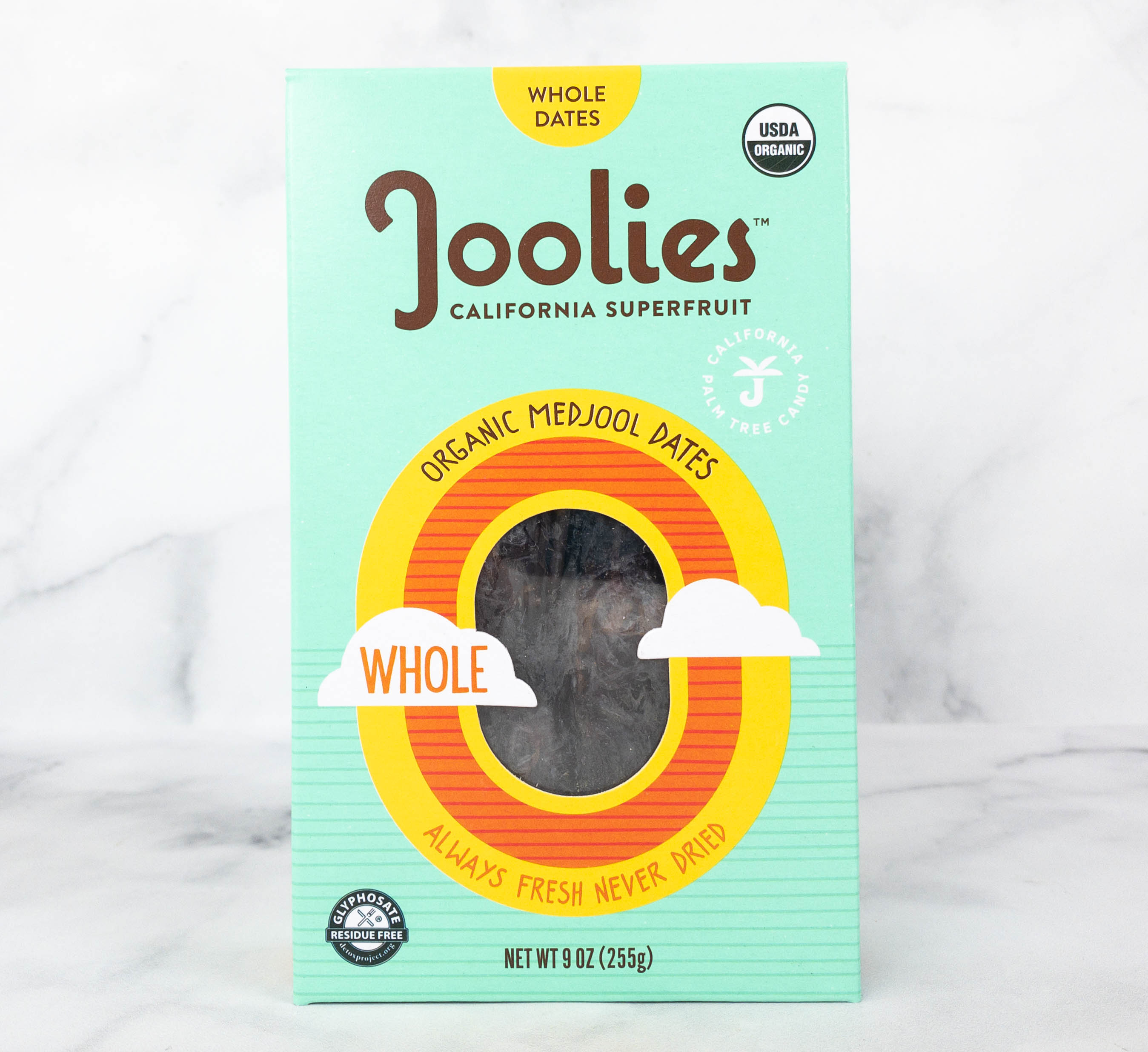 Joolies California Superfruit Organic Medjool Dates ($7.07) It's a box of organic medjool dates. They are naturally sweet and has a low glycemic index.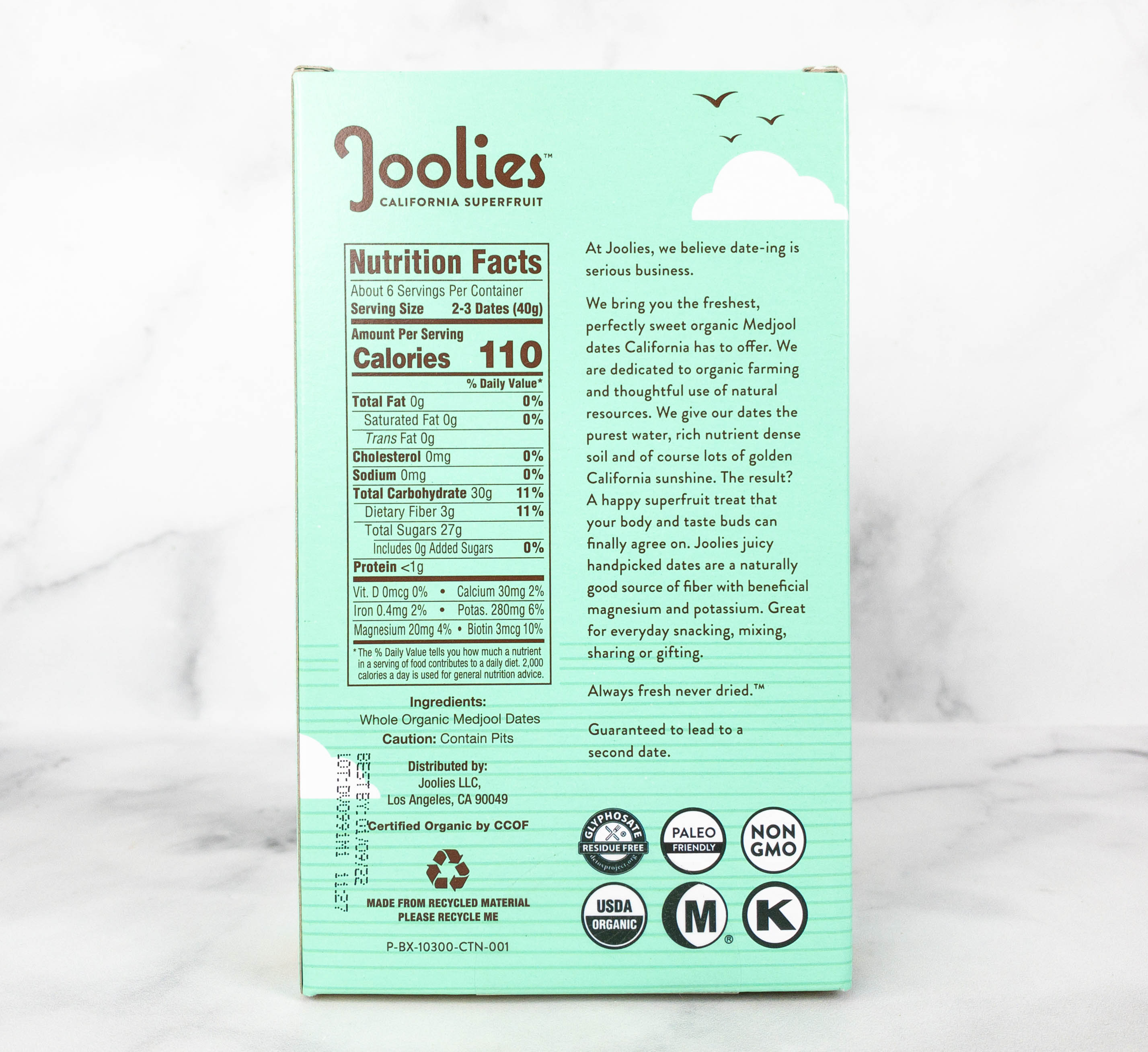 According to the box, the super fruit is also a good source of fiber, as well as magnesium and potassium!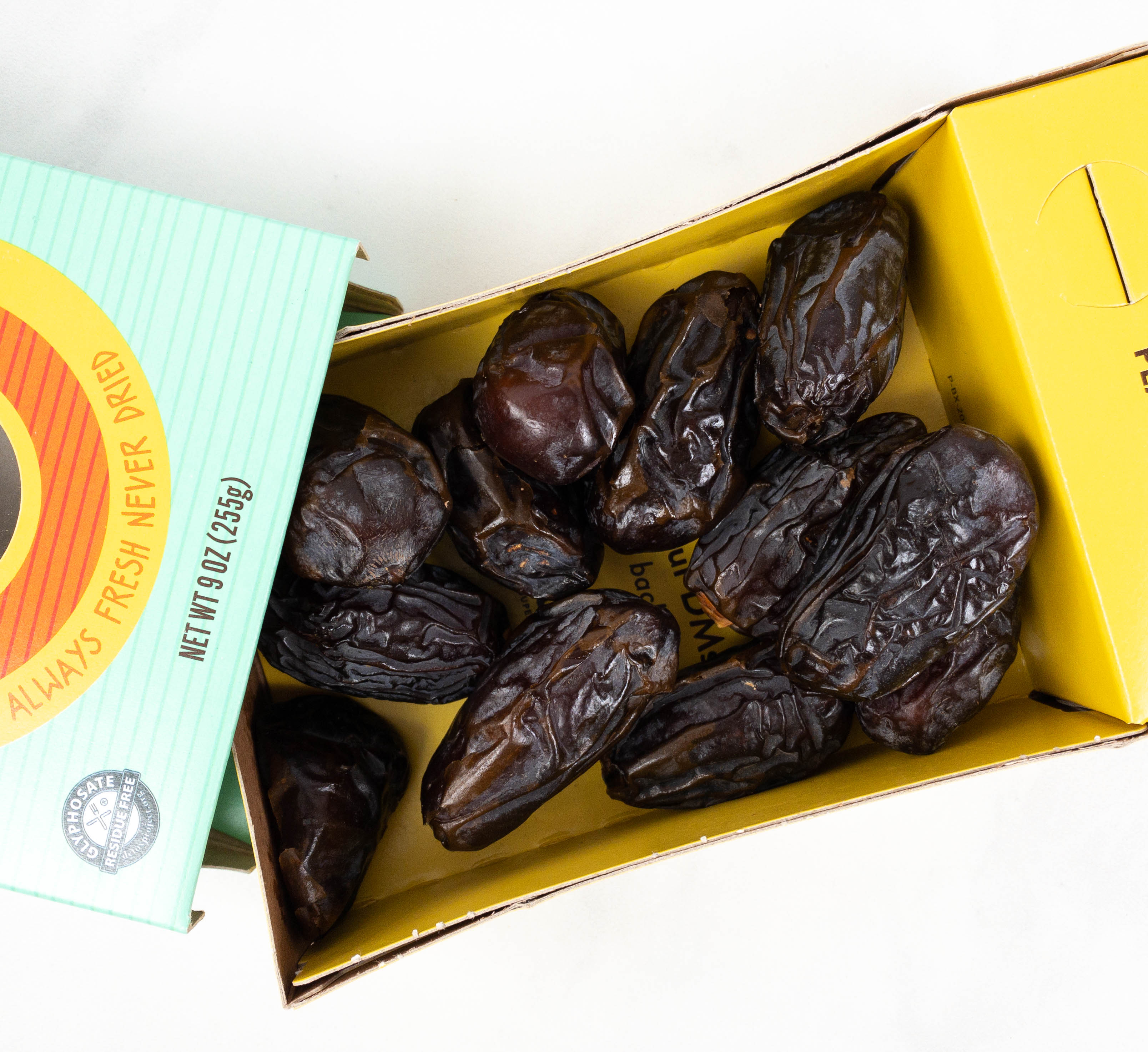 These organic medjool dates may look dry, but they are actually juicy and tasty. They are great for snacking but they can be used for different recipes as well. The kids and I ate these right away. In their book, they definitely don't need a recipe to eat dates!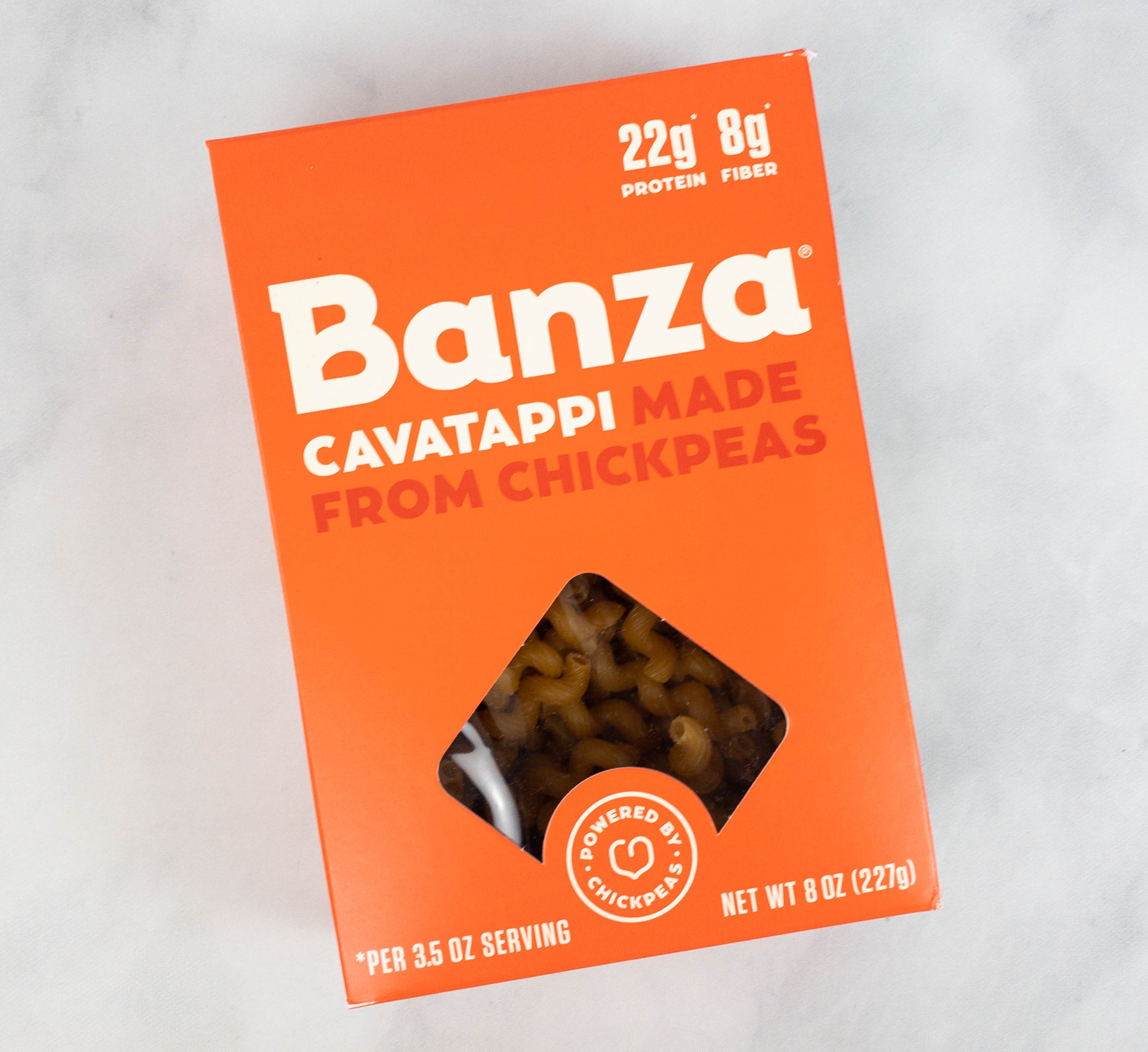 Banza Cavatappi ($3.67) To complete the curation is this box of pasta made from chickpeas.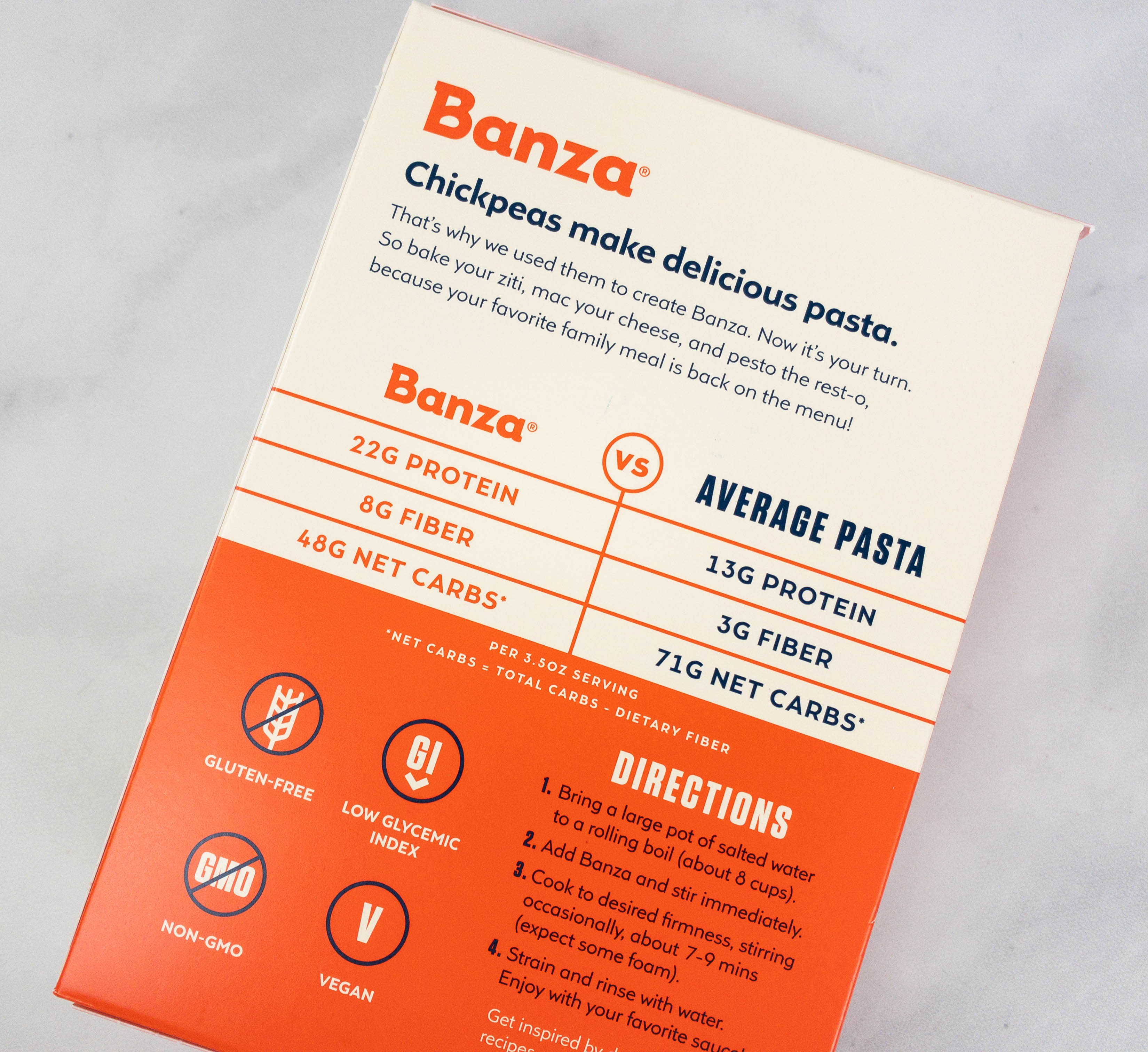 Compared to the average pasta, Banza contains twice the protein, 3 times more fiber, and 30% fewer net carbs.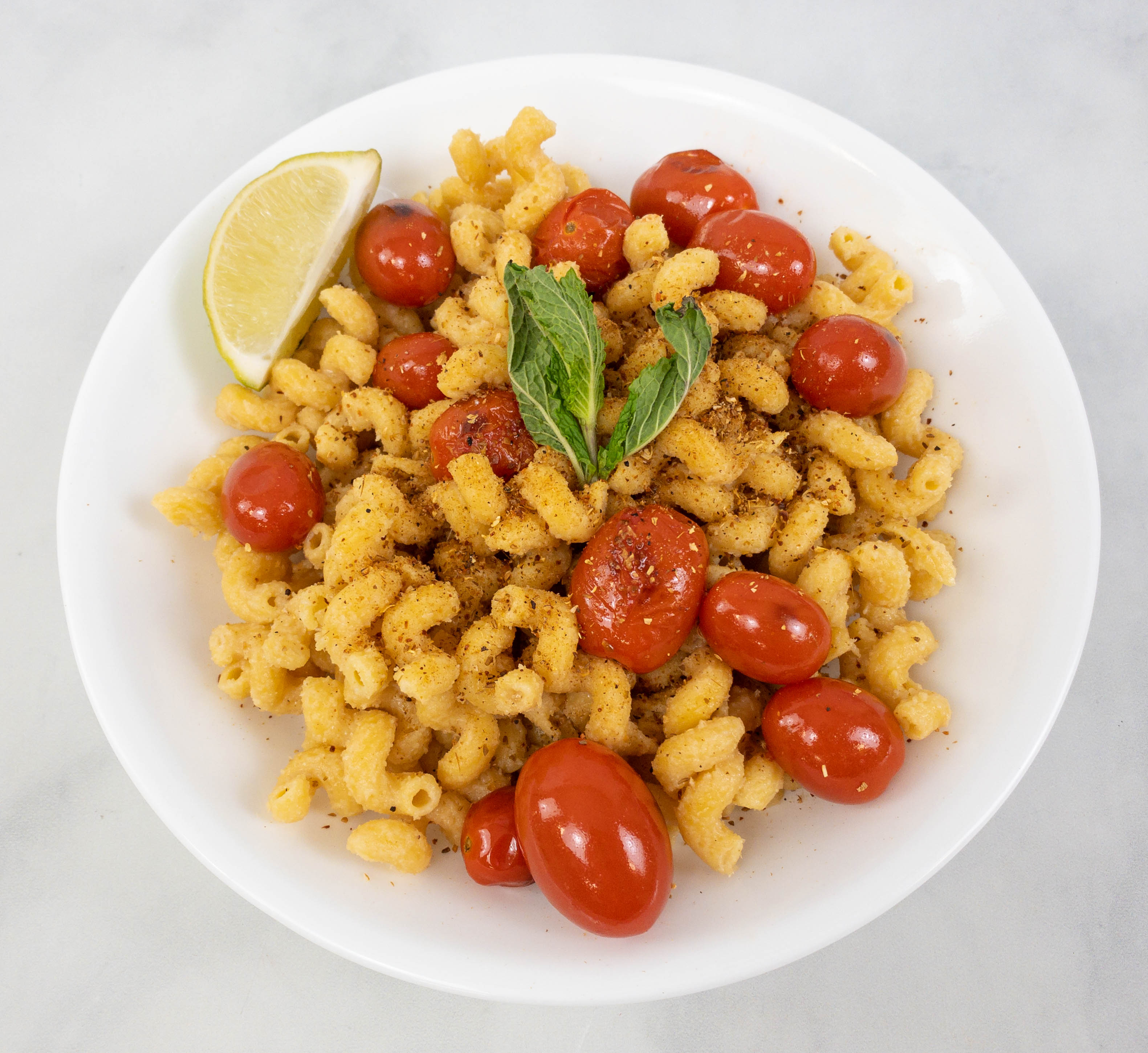 I decided to make a quick pasta dish using Banza and the spices, plus tahini (inspired by one of the recipes in the cookbook), and the result is amazing. Because of the tahini I couldn't really taste the chickpea pasta in the full dish. I of course tasted it before it was coated, and it has a nutty flavor. The bite was really firm, and unlike old alternative pastas of yore, it's not grainy and it doesn't dissolve.
CrateChef introduced a lot of healthy recipes from this month's featured chef, Samah Dada. I love the inclusion of the cookbook and I'm looking forward to try the recipes in it. The box also includes a spice powder which can be used for recreating some of Dada's Indian fusion dishes, plus a healthy nut butter for snacking and a fiber-rich pasta. There's even a box of dates that we really enjoyed. This is a nice subscription for aspiring chefs and any cooking enthusiast looking for inspiration with a different point of view every box. It's also a nice way to get the latest kitchen items, food products, and recipes from chefs all over the world!
What did CrateChef inspire you to cook?