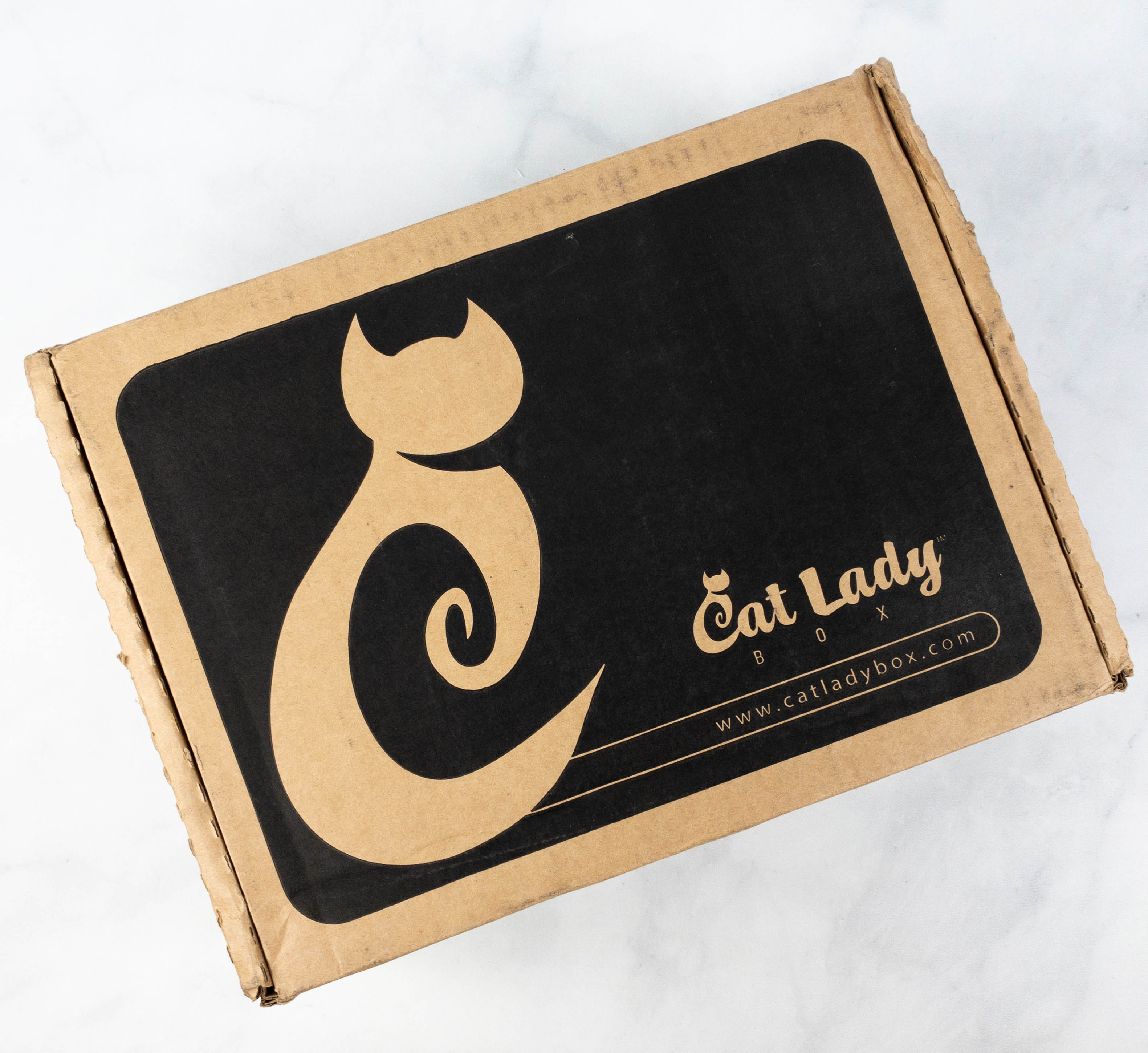 CatLadyBox sends monthly boxes for cat ladies and their cats! This cat subscription box offers two types of boxes: the Crazy CatLadyBox that contains cat-themed items for you and your cat, and the CatLadyBox which contains things just for you. Each curation might include cat-themed shirts, jewelry, home decor, accessories, art, and more – all delivered in a box your cat can keep. Cat Lady Box topped the list in our 2021 readers' choice picks of best subscription boxes for cats!
This is a review of the CatLadyBox without the cat toys.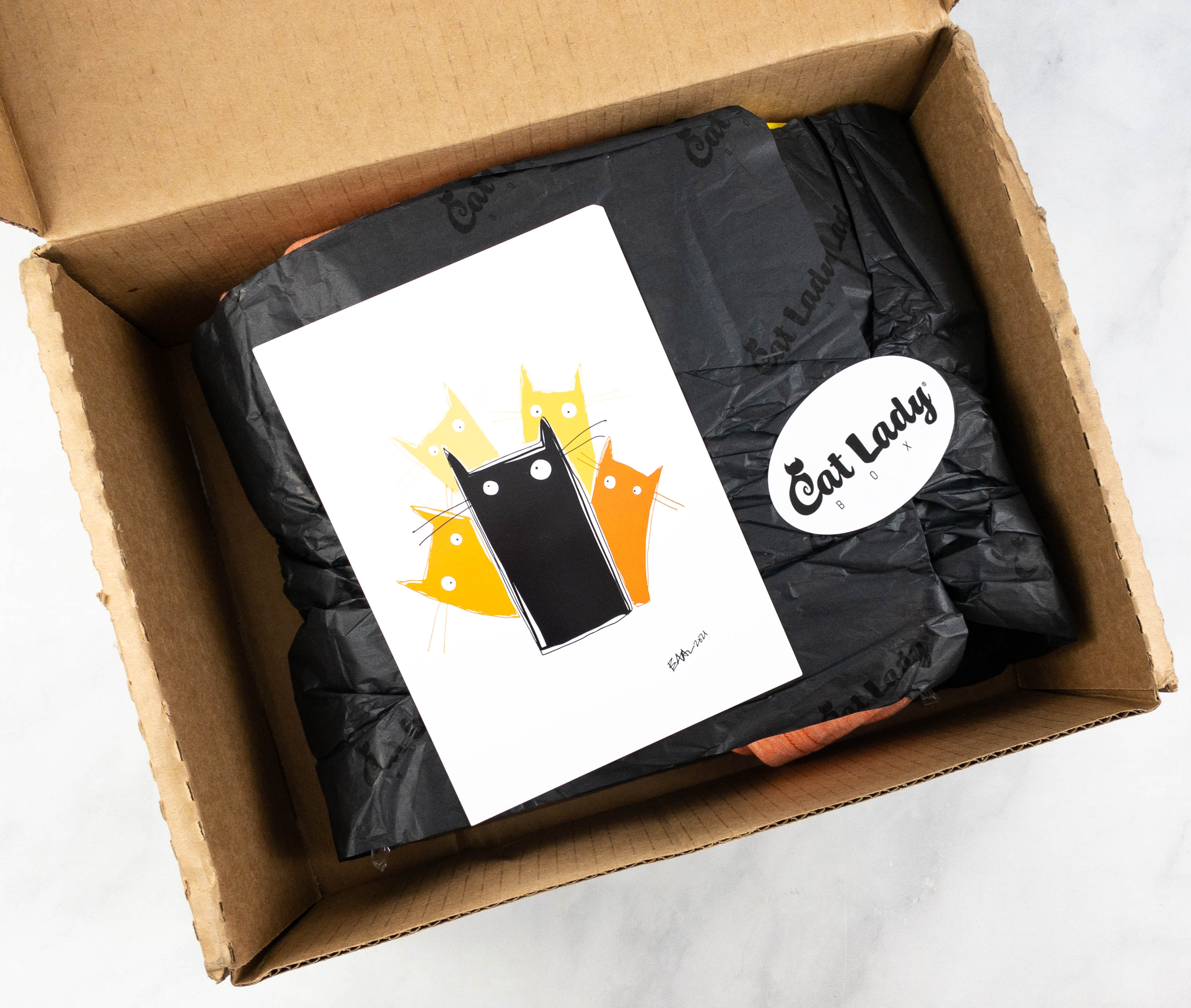 Everything arrived in a brown box with a Cat Lady Box branding. The information card features a cute cat artwork by the featured CatLady artist, Elizabeth Anderson Art.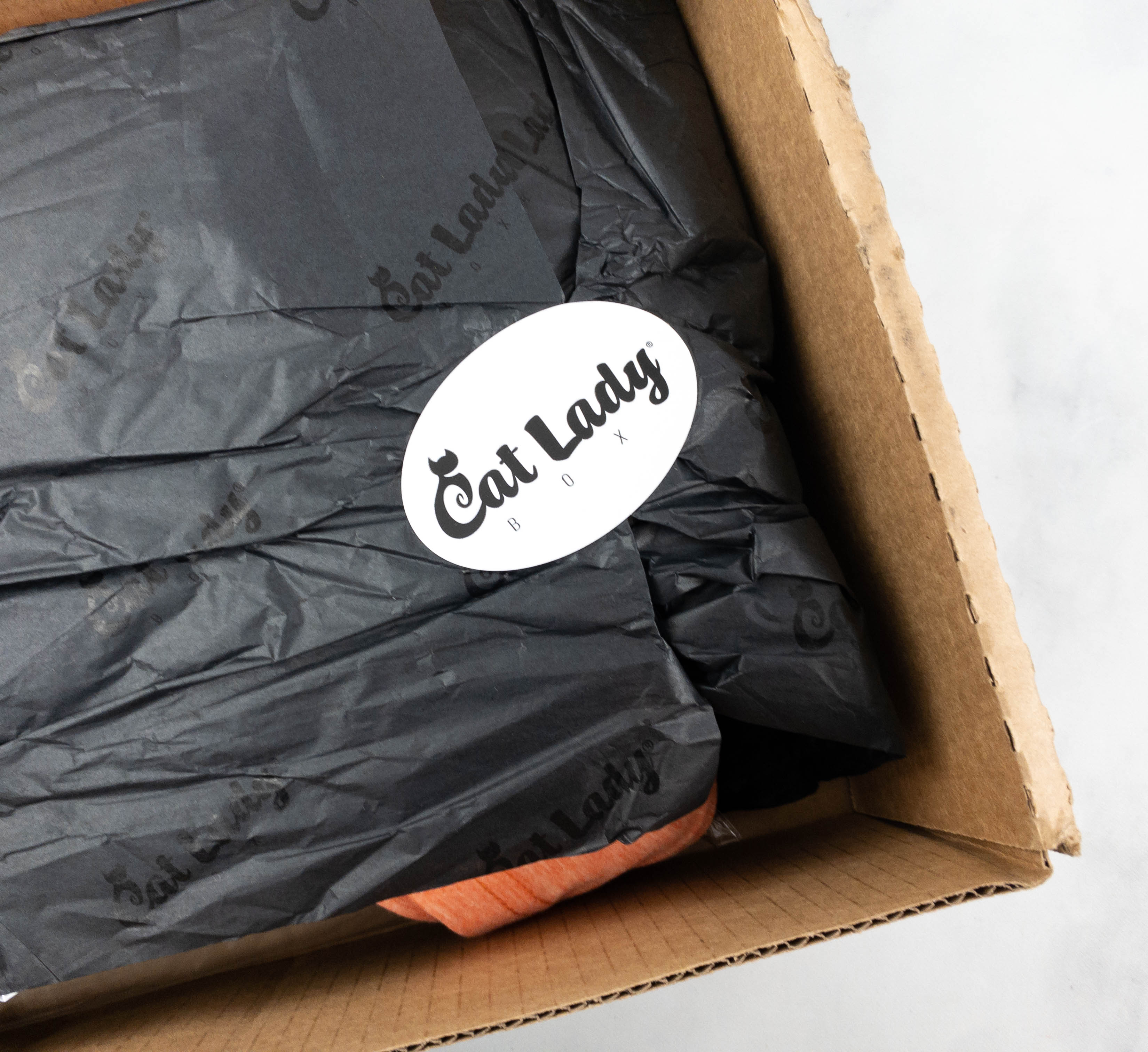 The items were wrapped in black tissue paper, sealed with the Cat Lady box sticker.
The card has a list of all the items in the box with their retail value and a brief description.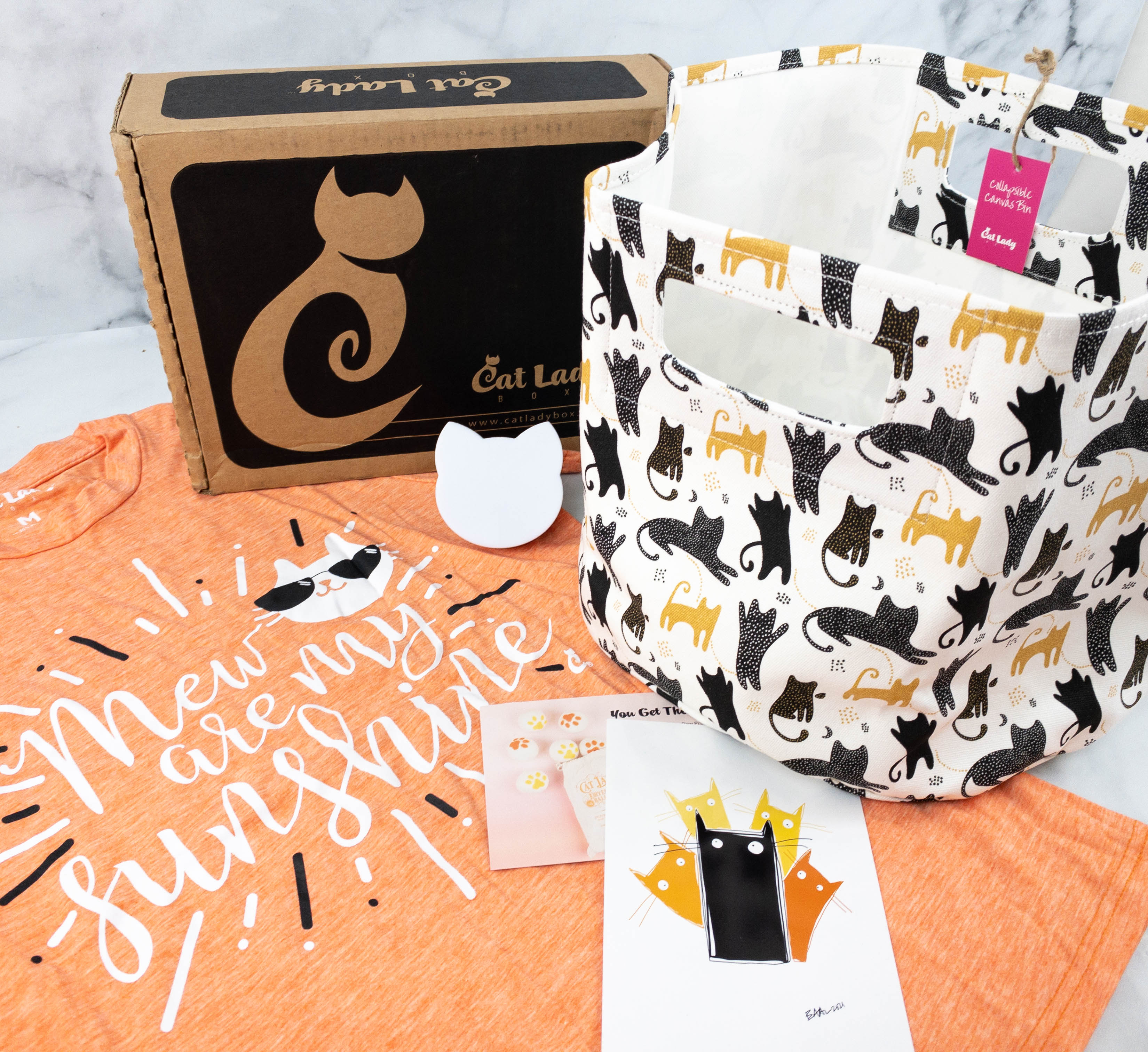 Everything in my CatLadyBox, with the theme MEW ARE MY SUNSHINE!
There's also a note about a missing item. Due to delays, the Paw Print Dryer Balls didn't make it to this month's box but they promise to send it in the next box. What a fun item that I'll definitely use!
Cat Nightlight ($14.99) The nightlight was packed in its own box for extra protection during shipping!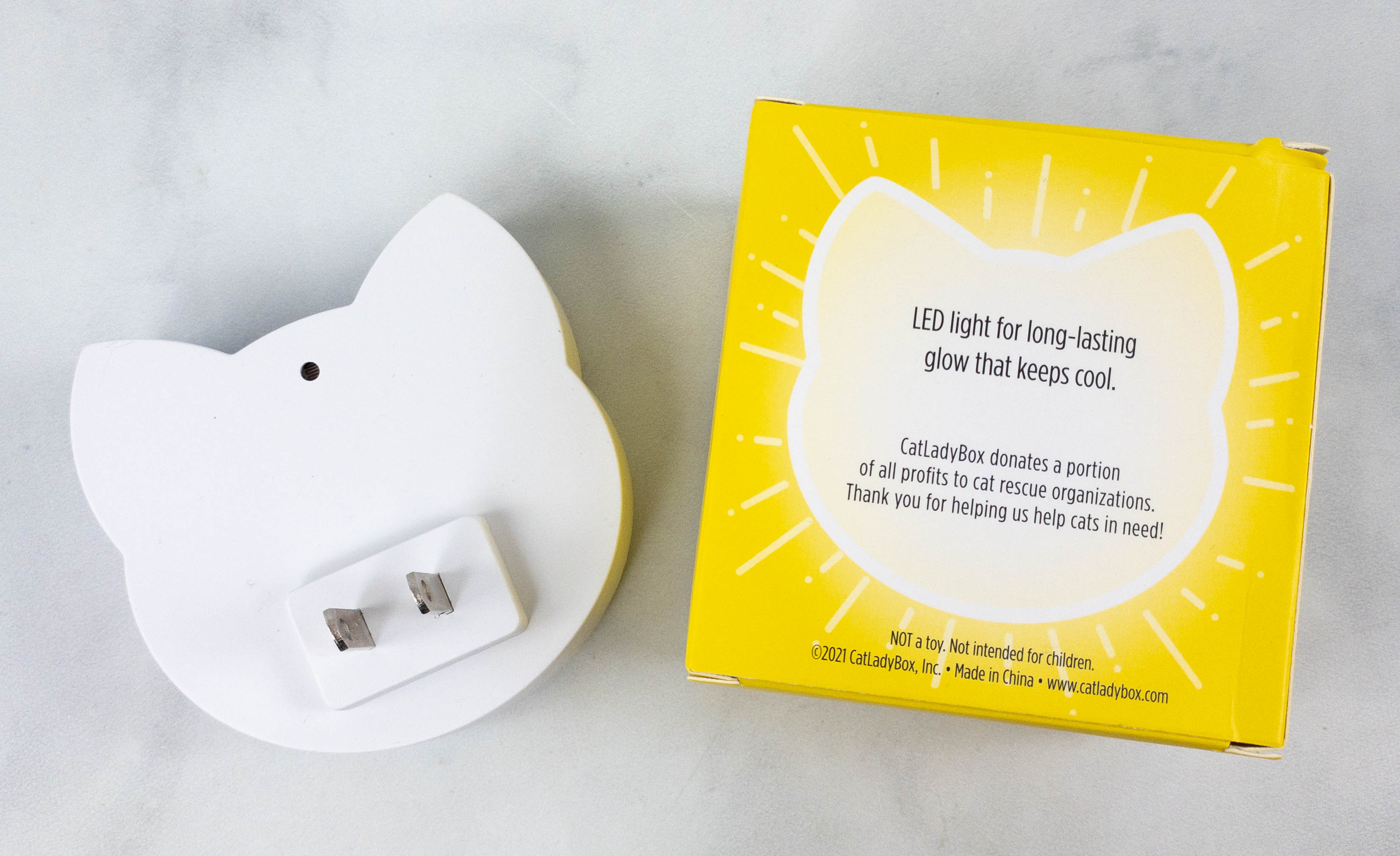 It's shaped like a cat head and located at the back is a plug.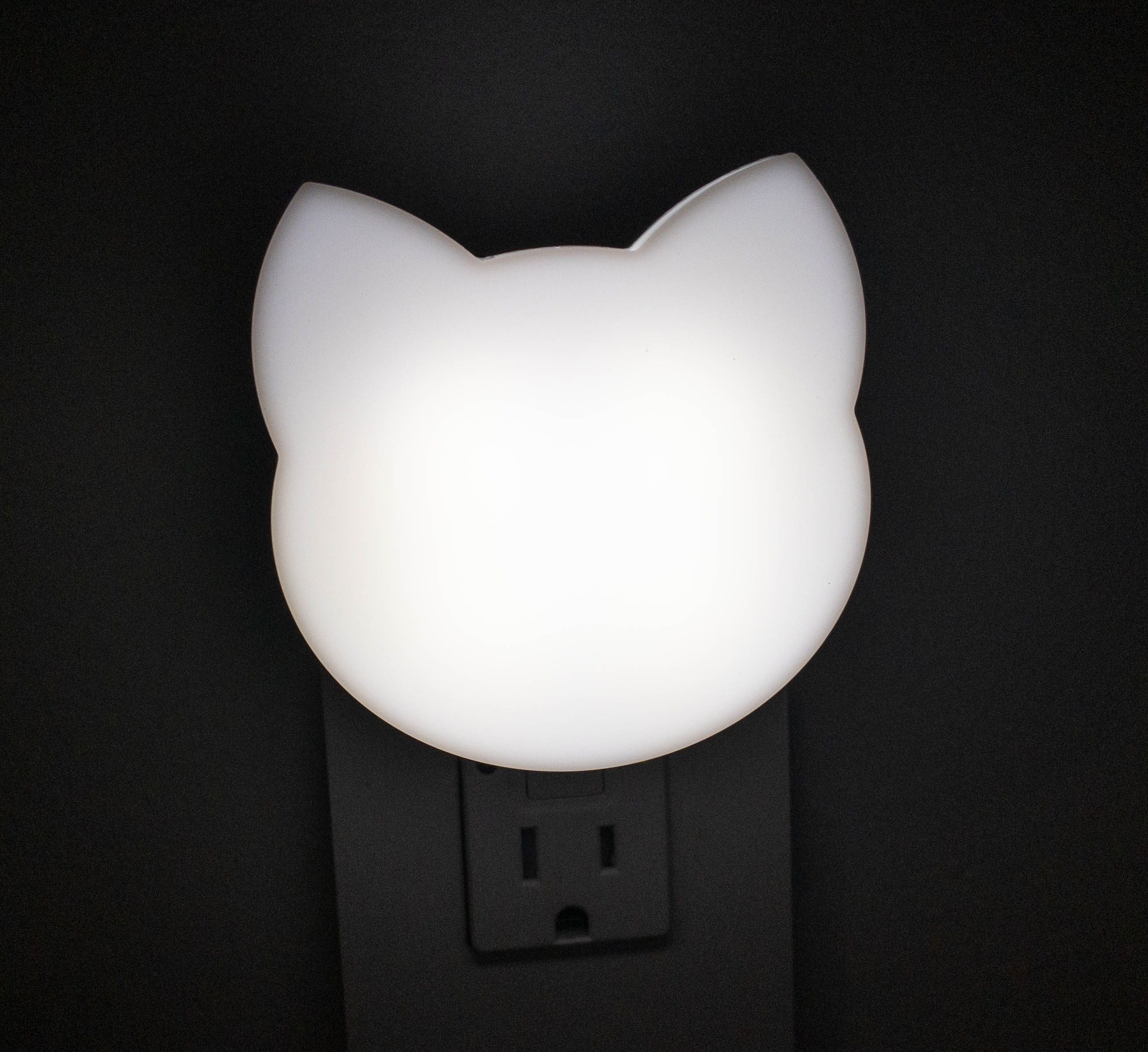 It provides a nice glow without being too bright, a perfect addition to my bathroom. It's light activated (or, rather darkness-activated!).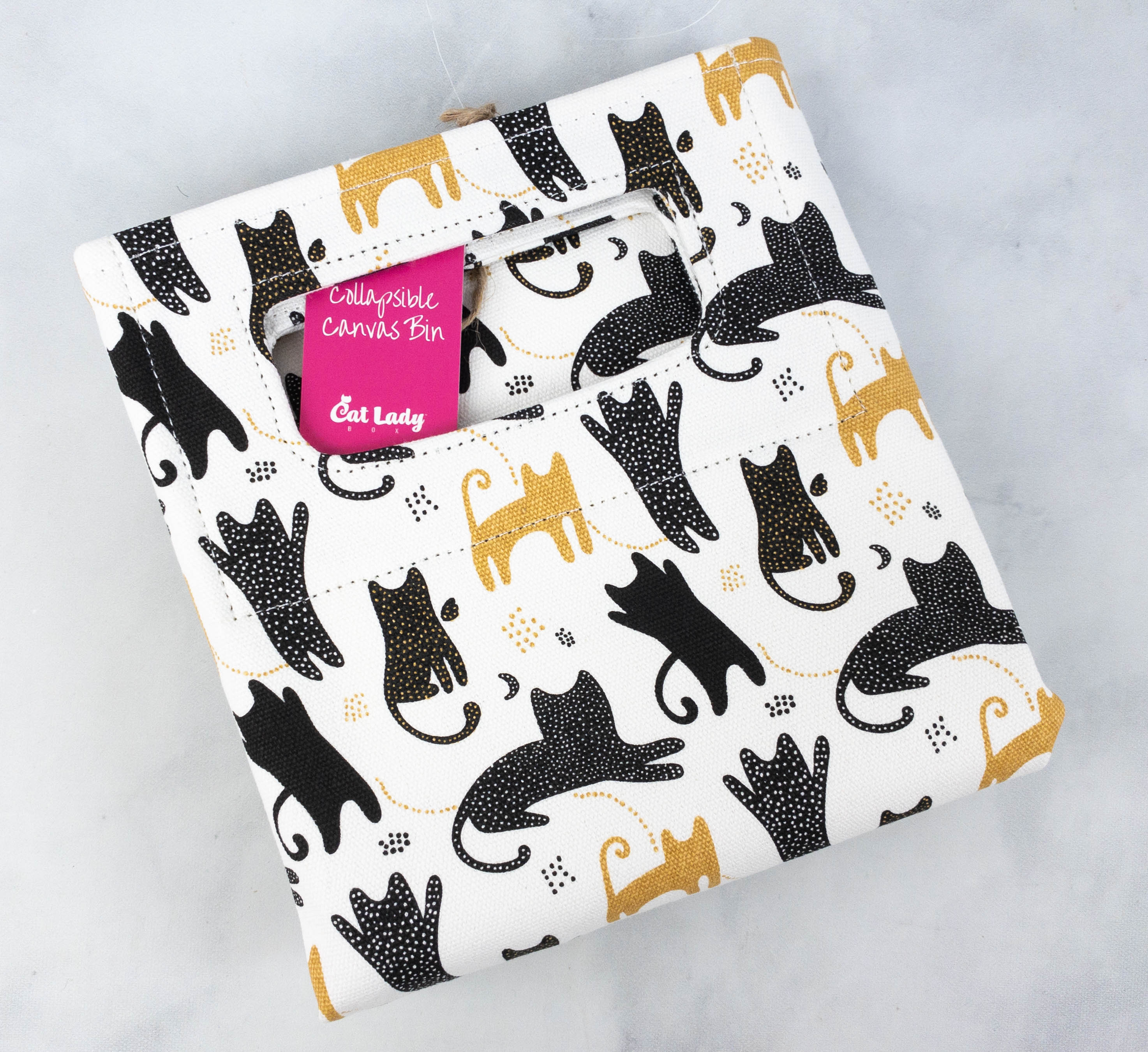 Happy Cats Canvas Bin ($19.99) Here's a cute canvas bin where you can put laundry or store kids' toys and other items. It can also be collapsed when not in use, so storage won't be a problem!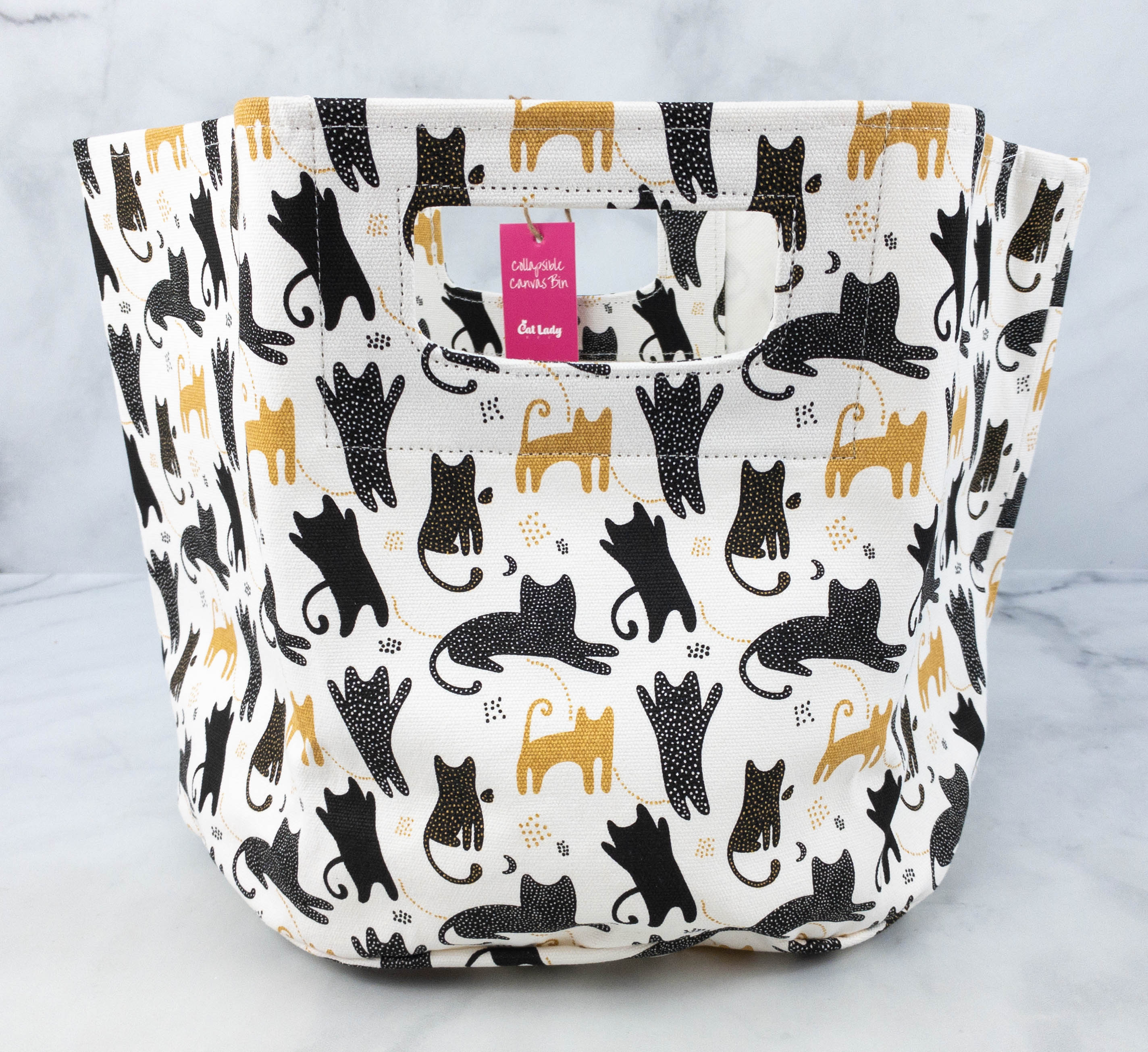 The design features a white base color with cat silhouettes in brown and black! It's really spacious so perfect for storing toys and treats (or cat mom items).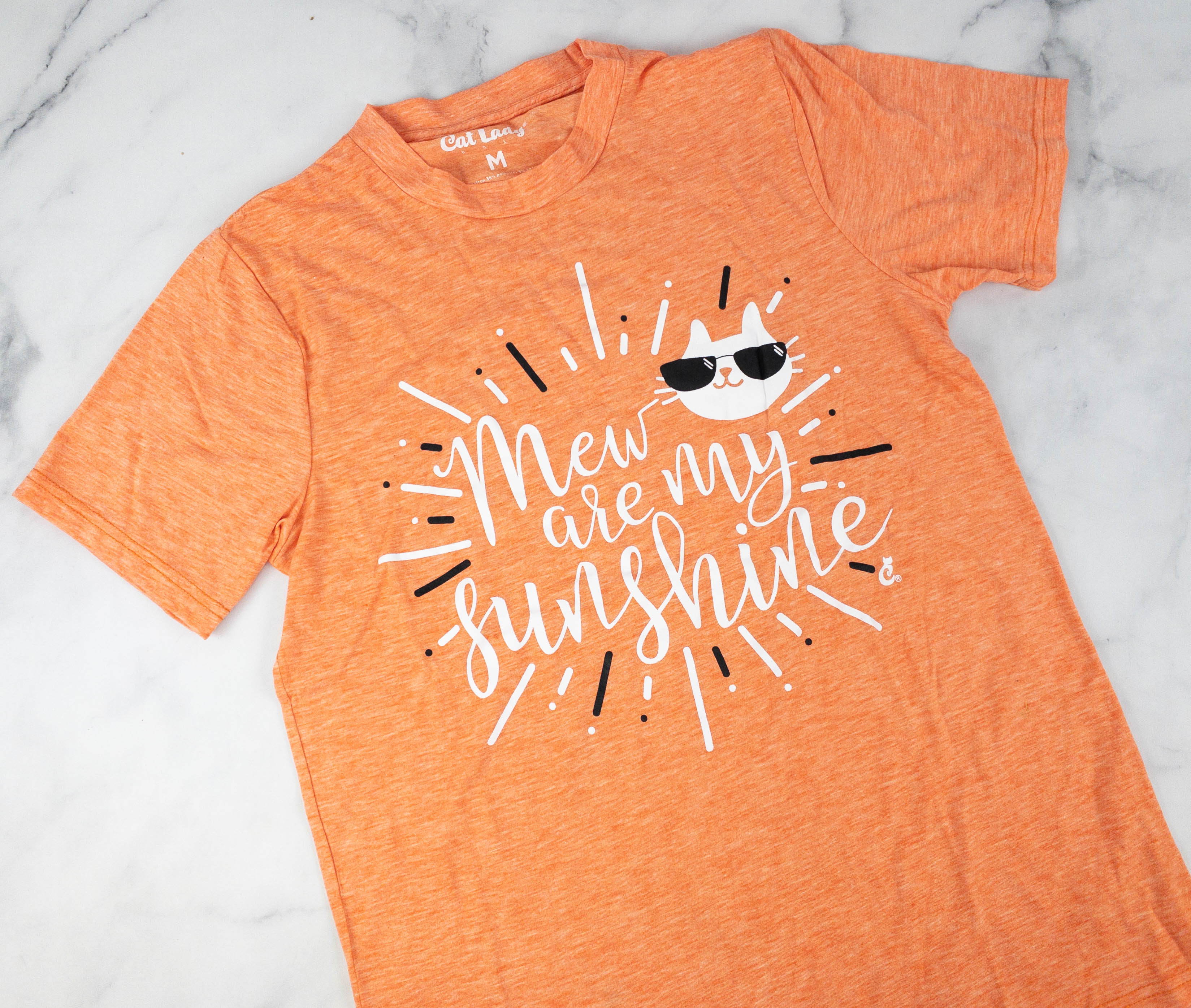 Mew Are My Sunshine Shirt ($22.99) Lastly, here's an orange t-shirt made with a soft and breathable fabric.
Printed across the t-shirt is a cool-looking cat with this  "Mew are my sunshine" which is this month's theme. It's nice and soft, and I love the orange marl!
This is another great Cat Lady Box, packed with items I can use at home plus a wearable! My favorite would have to be the nightlight because aside from being shaped like a cat head, it provides just the right amount of light to my bedroom. It isn't too bright, but it has a soft glow! The canvas bin is also MEGA useful for organizing items at home. Of course, I also like the shirt that features this month's theme, Mew are My Sunshine. Overall, this is an excellent subscription for anyone who loves cats! They even share a portion of their profits to cats in need, which is always a plus. My box contains cat-themed items only, but you can also opt for one with cat treats!
What do you think of this month's box?