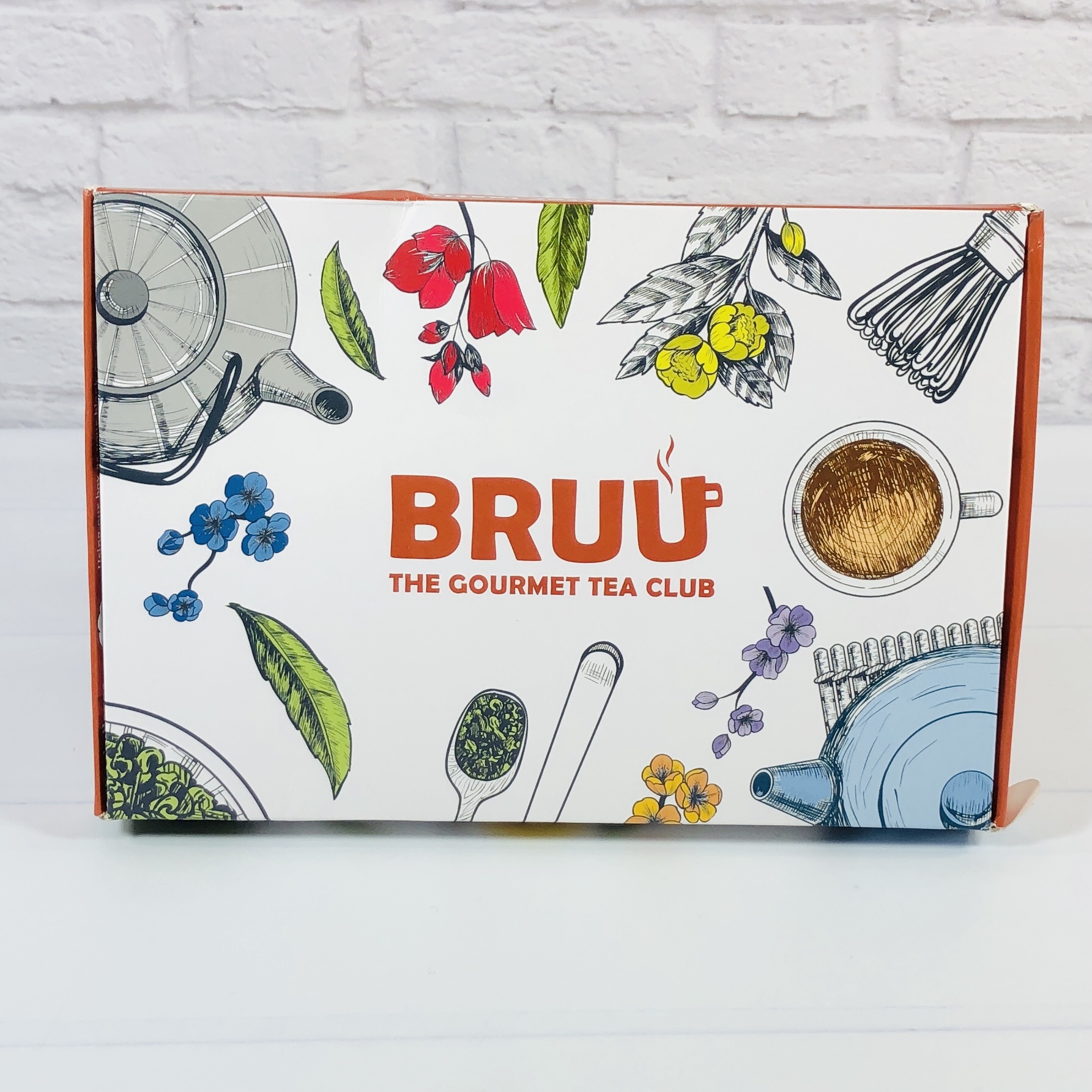 BRUU is a monthly loose leaf tea subscription that ships directly from the United Kingdom! Every month they'll send a selection of delicious gourmet teas with up to 30 cups of tea sourced from plantations all around the world and they choose those teas based on your preferences given at signup. BRUU is £10 a month (about $13.88 USD) and shipping is free to the UK, £4.99 (around $7 USD) for worldwide shipping. There are discounts for longer subscription terms.
WARNING: This is not boring tea. Your taste buds will get hooked! Hi, we're BRUU, the gourmet tea club, and we're on a mission to introduce the world to better tasting tea. Join our tea club and every month we'll send you a tailored selection of delicious gourmet teas, straight through your letterbox. Every box is lovingly packed with only the best loose tea and includes tasting notes and little surprises. 
This is my first ever box from BRUU!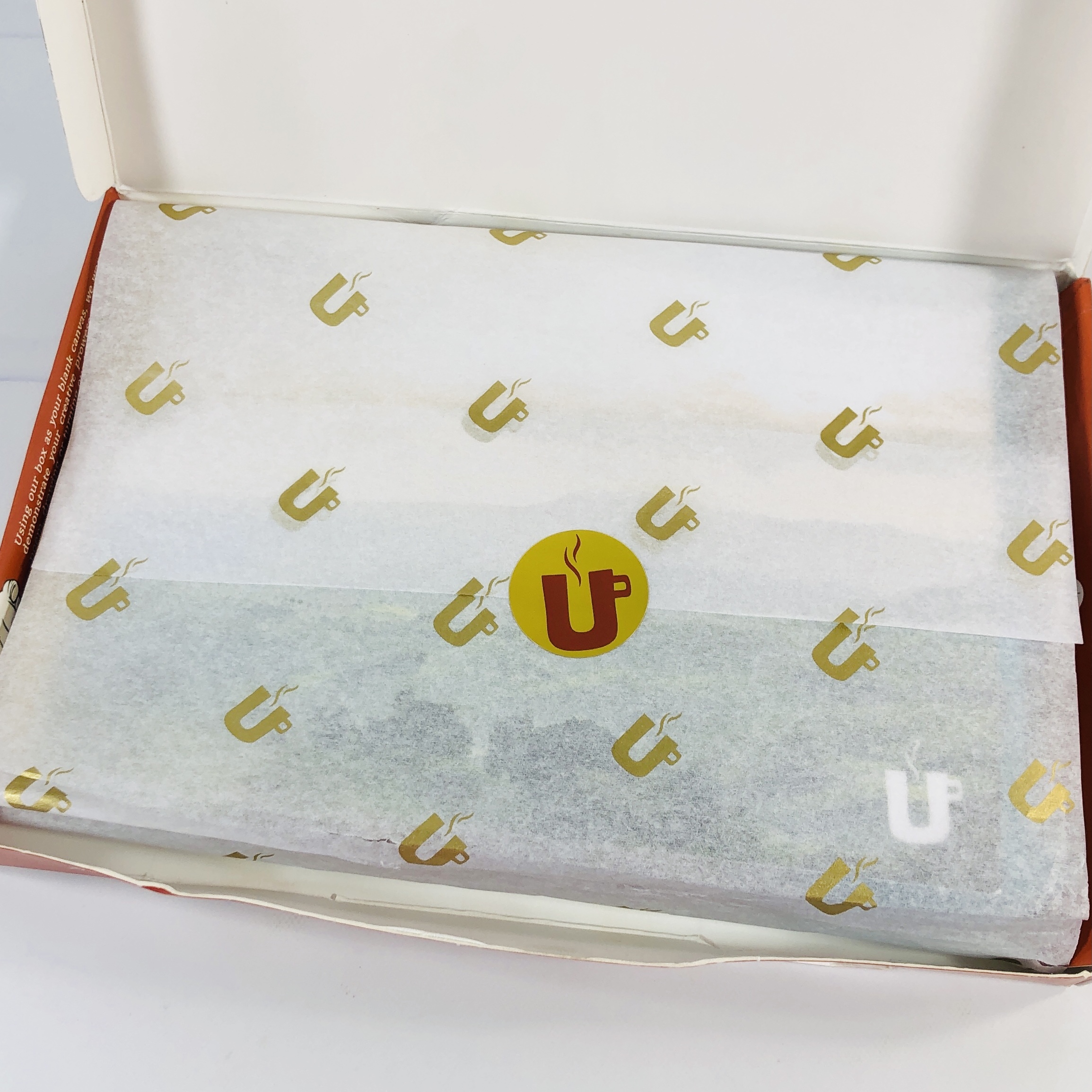 The presentation was nice — my teas were tucked into branded tissue paper that was sealed with a sticker.
There were cute mini golden clothespins that attached a card to each tea. Sadly, they broke during transport but I appreciate the effort and give them points for trying.
Everything in my box!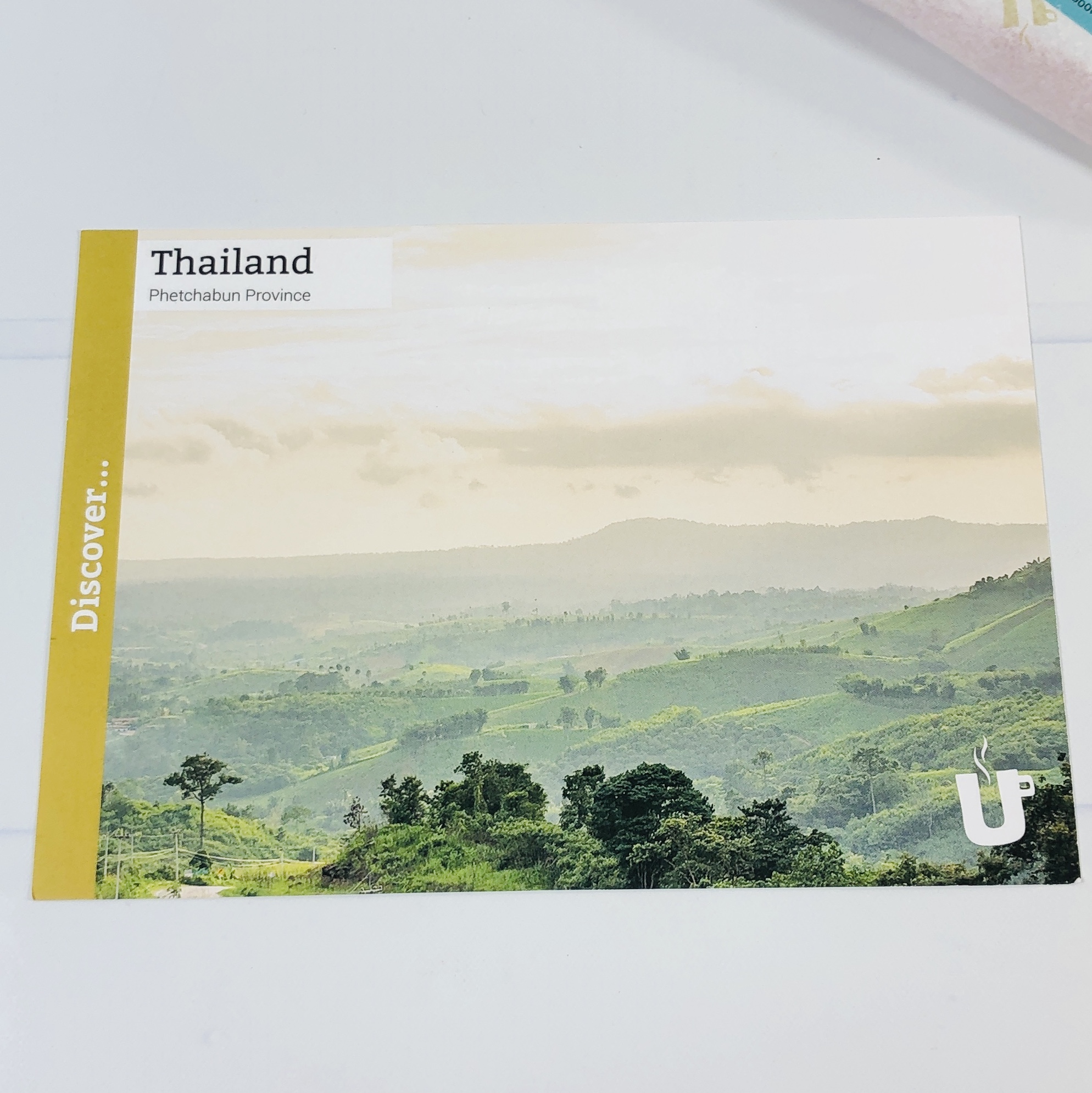 I received a big info card on the featured grower.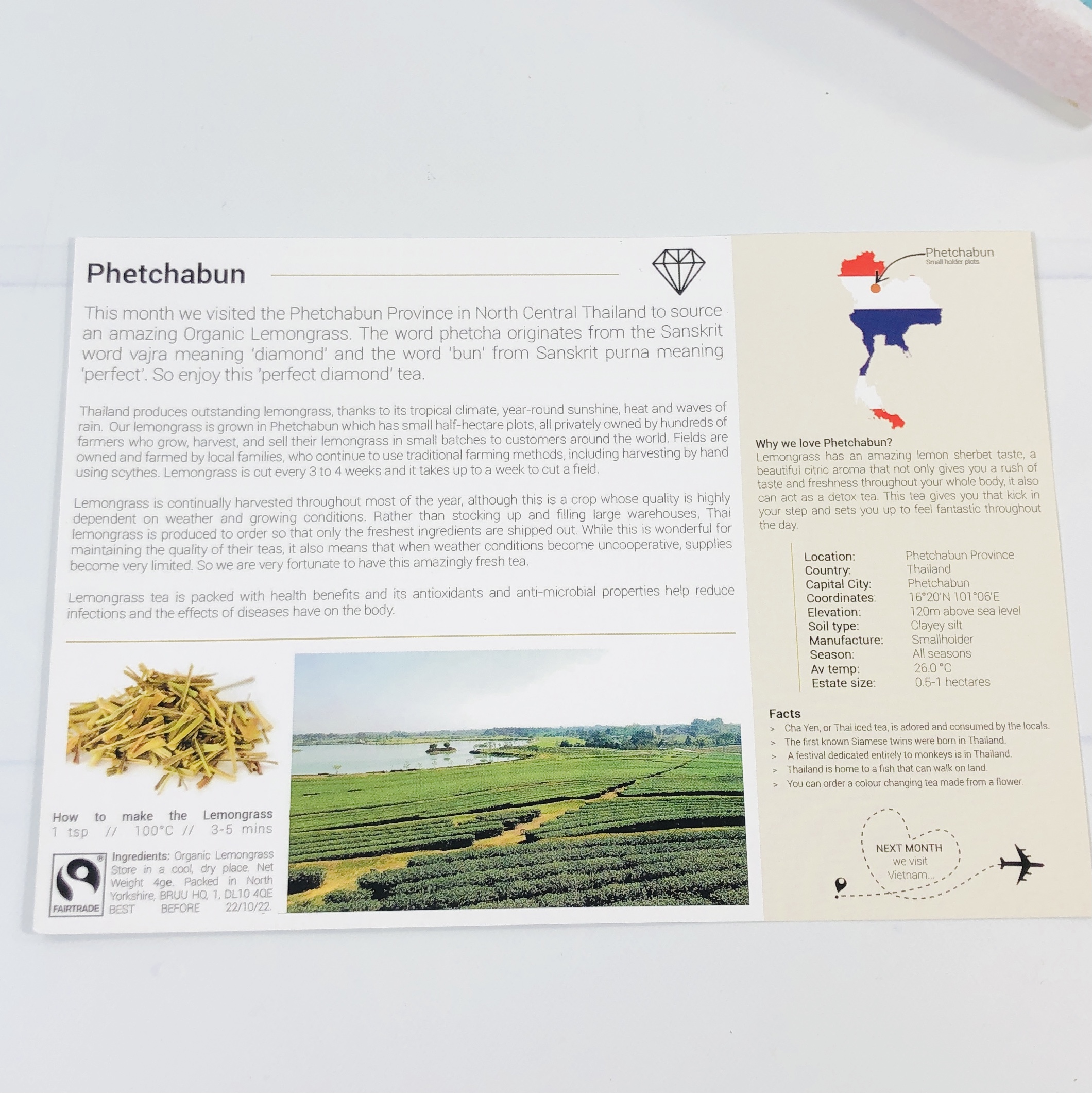 The back of the card showed where this place is on a map. The featured tea is a single origin one and it's not technically a tea, since it doesn't come from the Camellia sinensis plant. Instead, it is 100% lemongrass.
The lemongrass is the featured discovery tea of the month. BRUU doesn't offer this by itself, but they do sell a couple of lemongrass blends. I steeped it with boiling water and enjoyed the light flavor, which reminded me of lemon, but it didn't have any sourness and therefore needed no sugar. It was a lightly flavored tea and very tasty.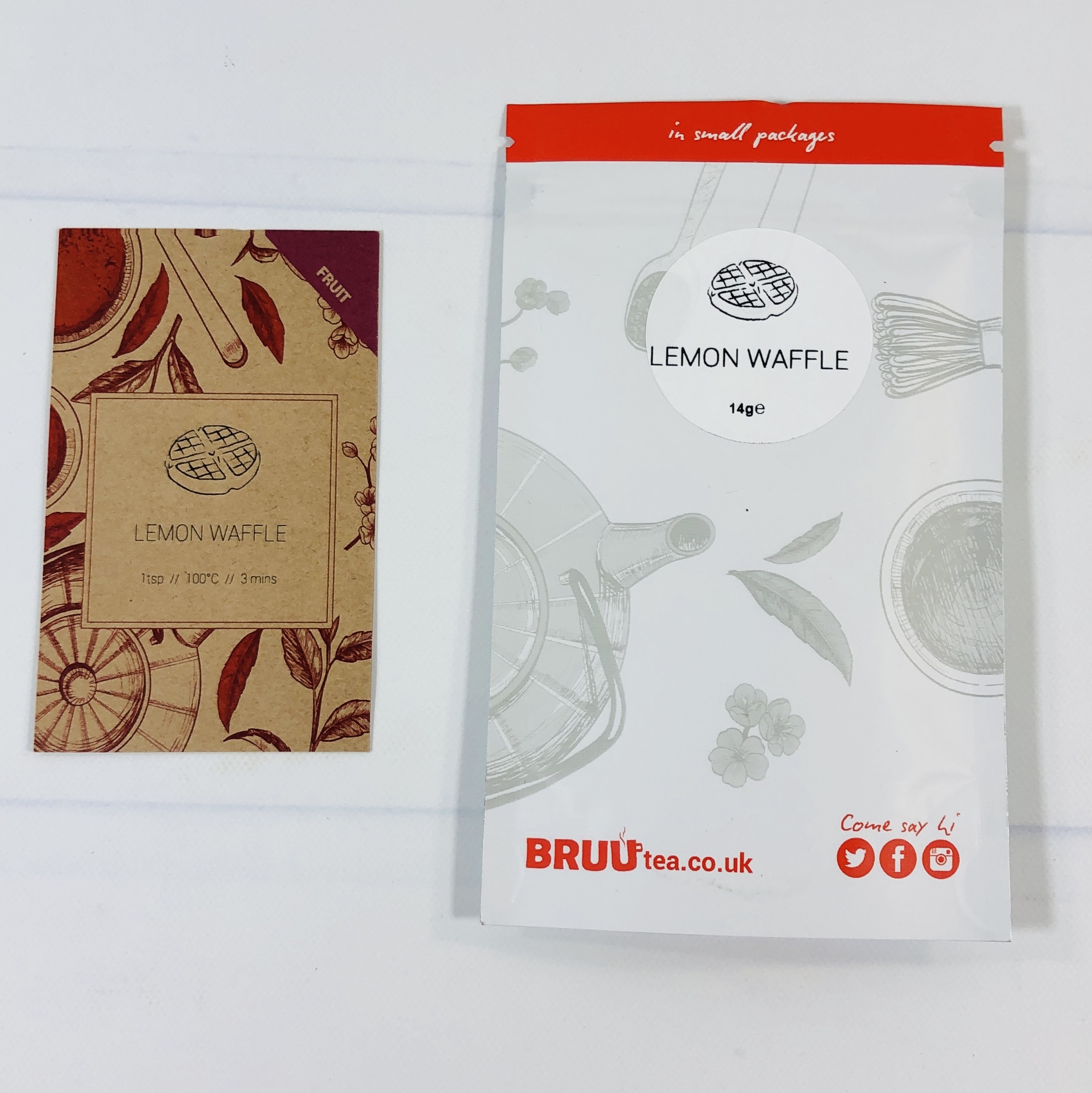 Lemon Waffle ($4.09) is a fruit tea so there's no caffeine to keep me up at night, it can be enjoyed before bedtime.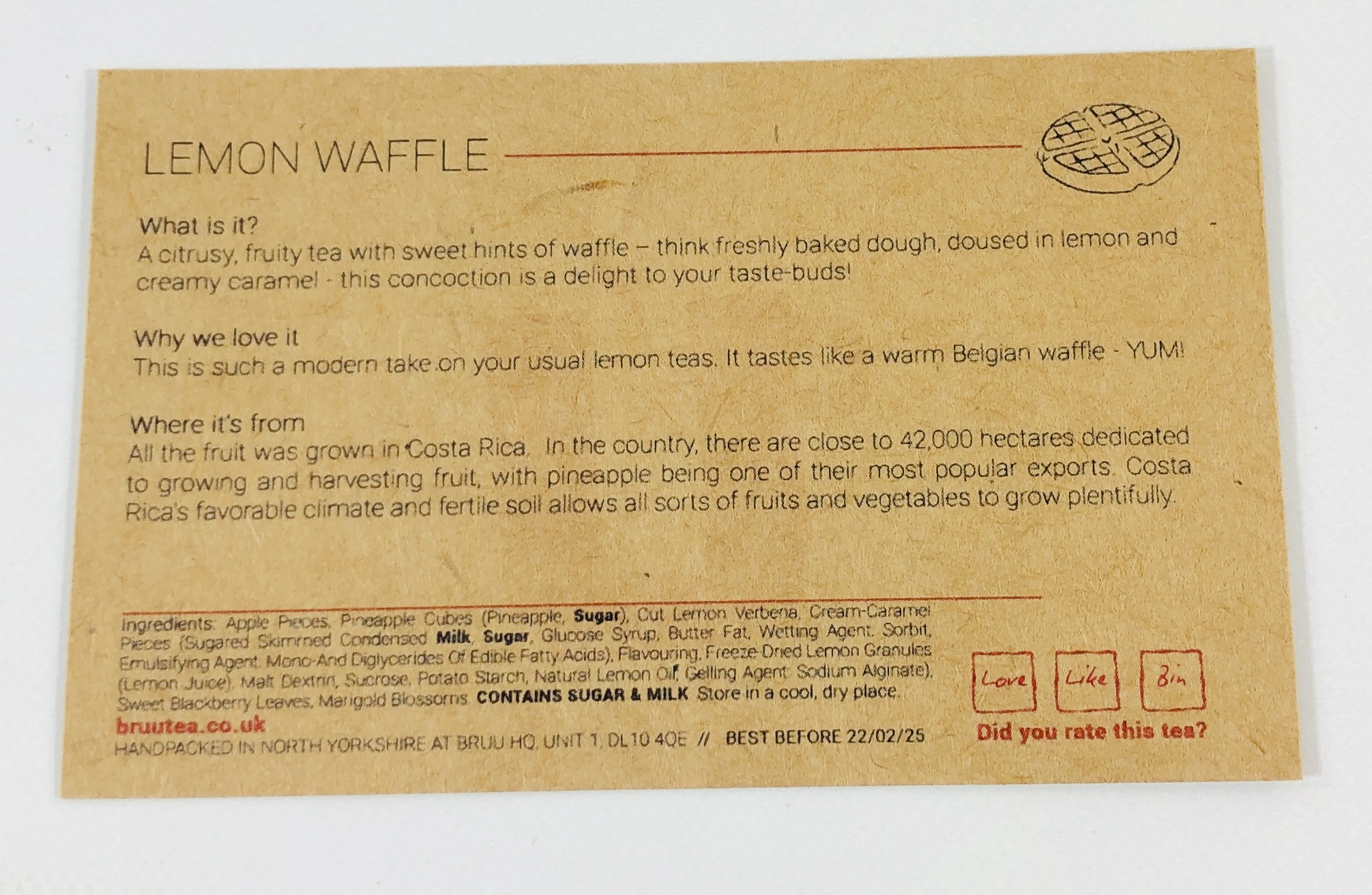 The ingredients here include lemon verbena, apple pieces, pineapple, and even caramel pieces!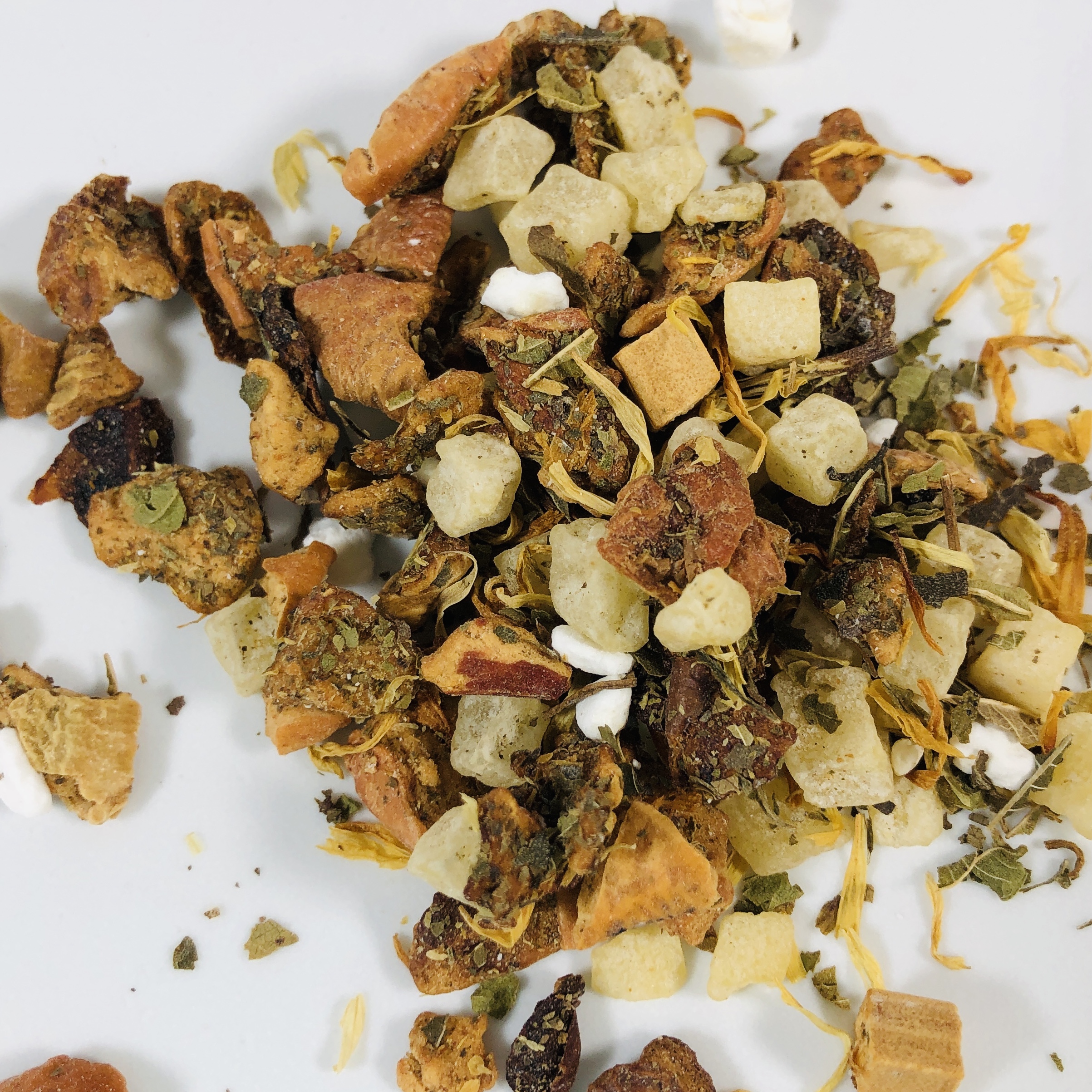 This is a floral, fruity, perfumey dessert in a cup! It has lemon in it so I added sugar to tame the tartness but the scent here is almost perfume-like. It was so yummy!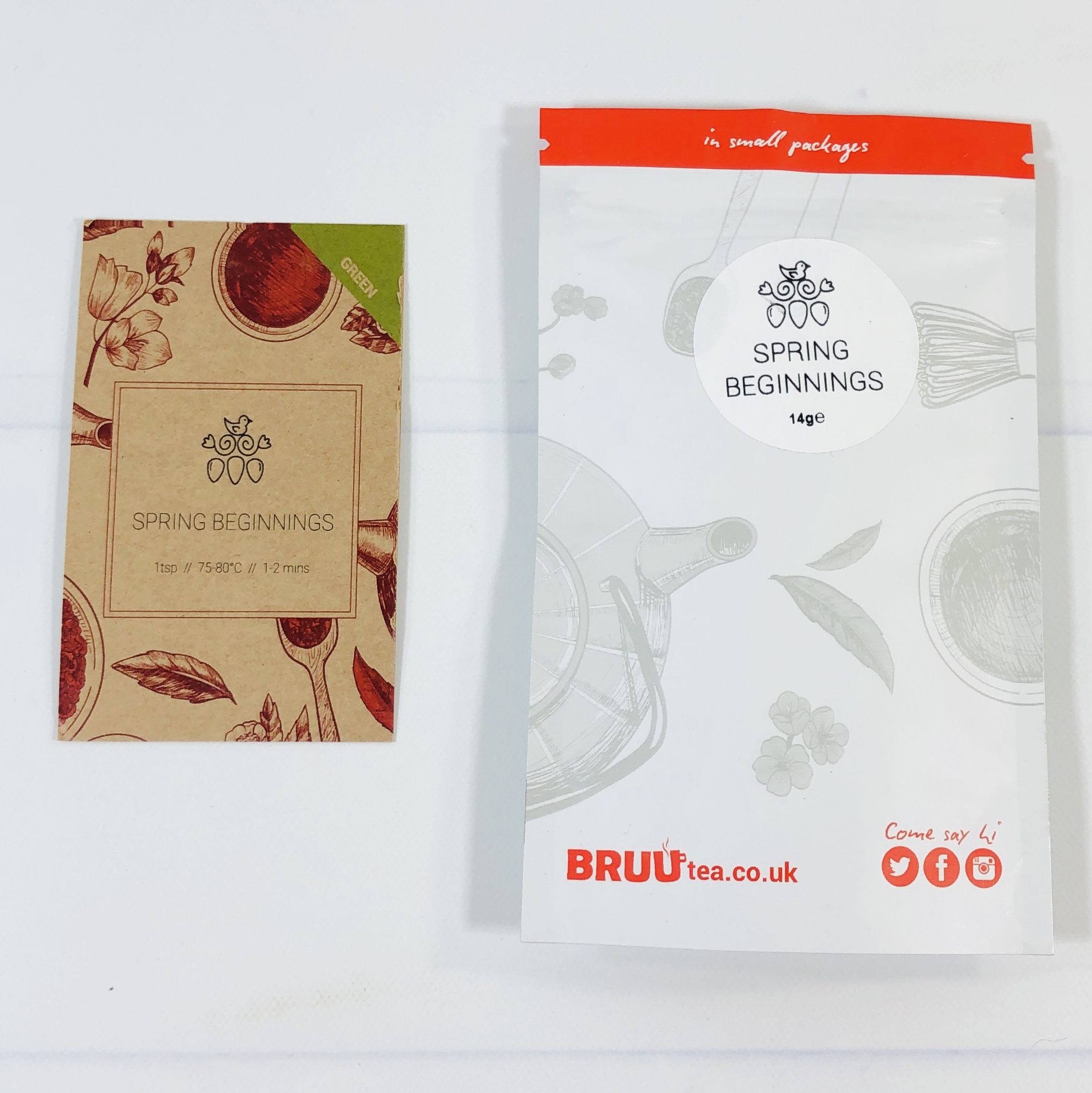 Spring Beginnings ($4.07) is a blend of white and green tea, which is a great combo for my tastebuds, because it isn't a strong green tea flavor at all.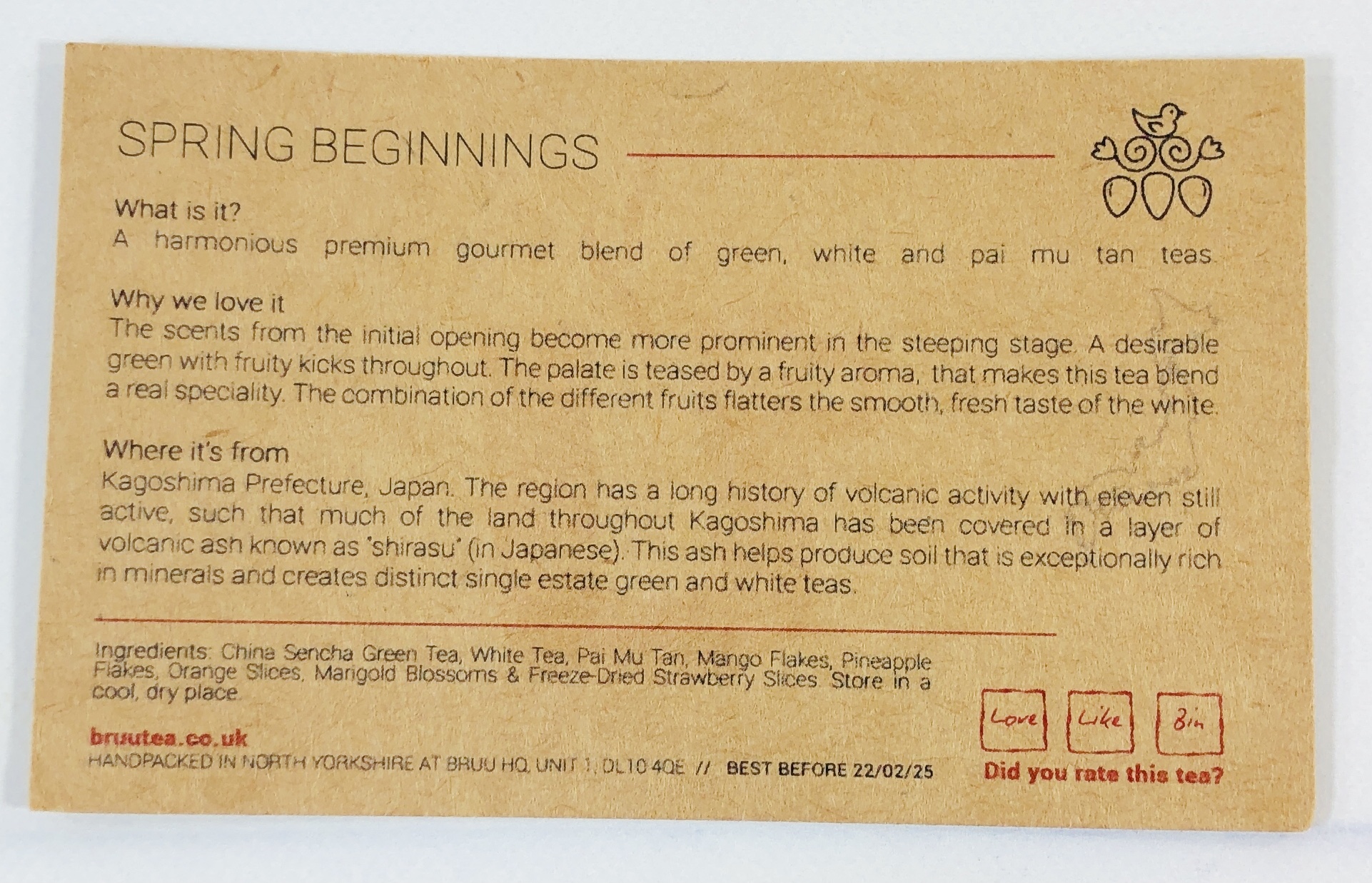 The other ingredients are a variety of fruits such as mango, pineapple, strawberry, and orange plus some marigold petals.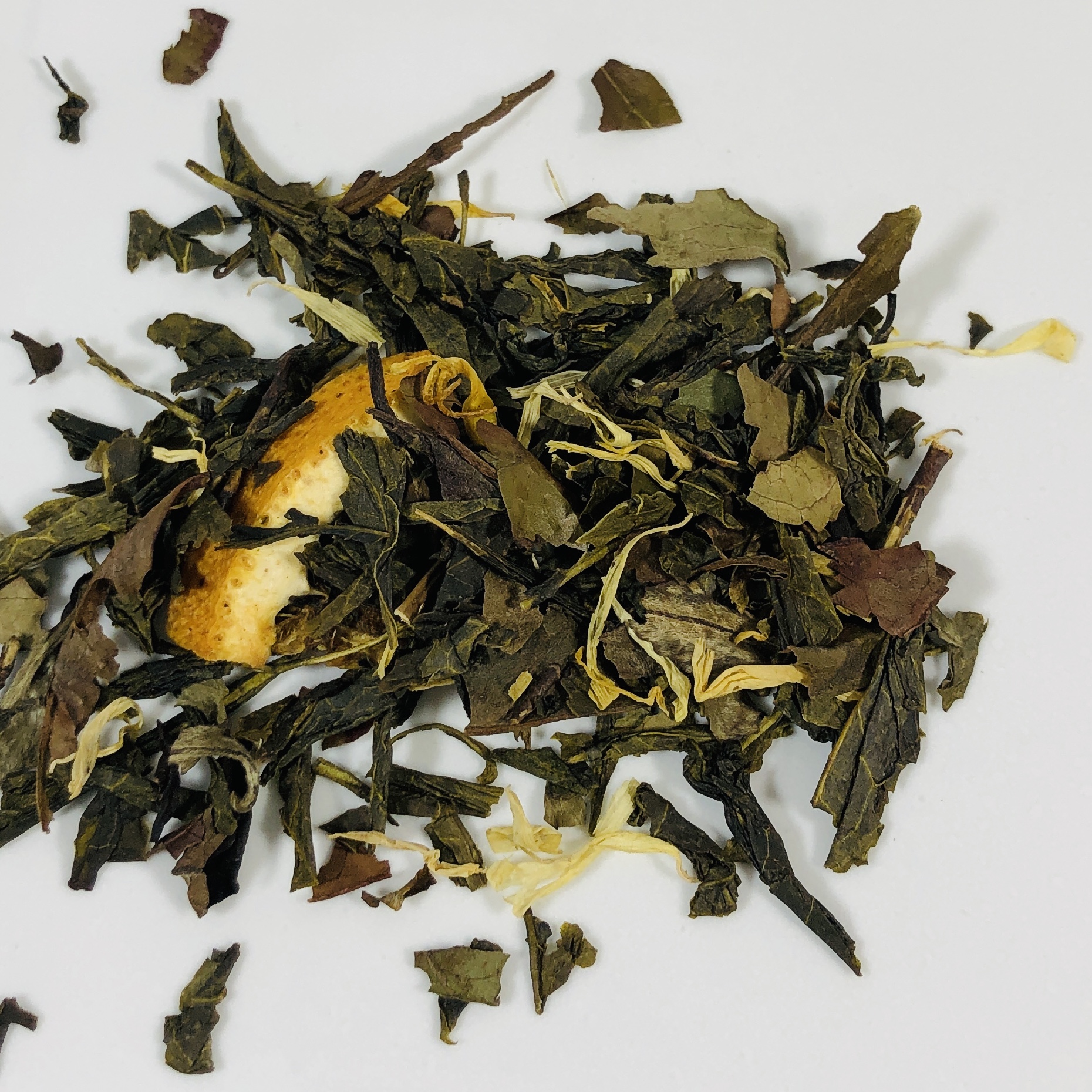 This was a refreshing summertime sipper and I really enjoyed the subtle tea flavor, the hints of tropical fruit.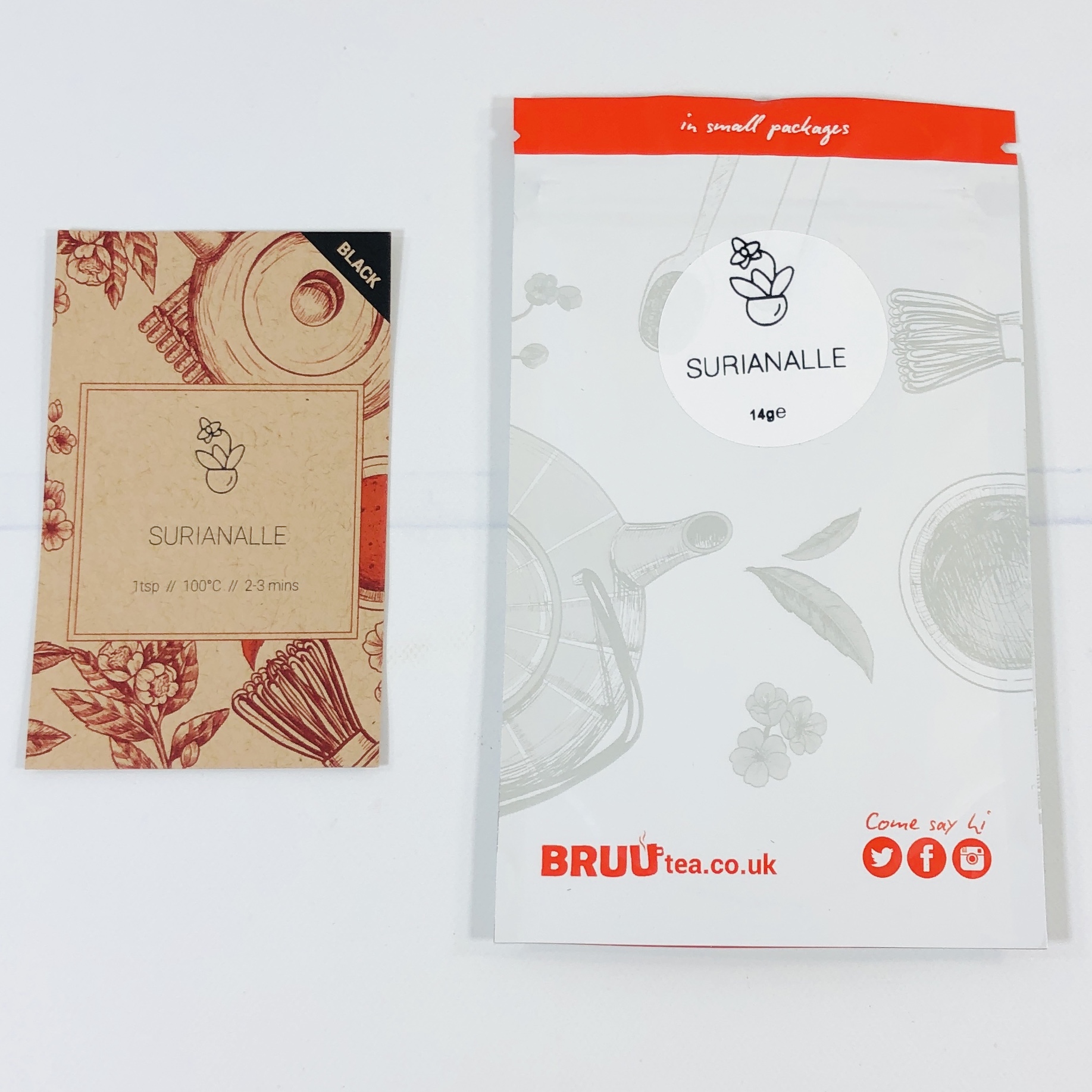 Surianalle ($4.07) I had never heard of this black tea before but I guess its name comes from where it is grown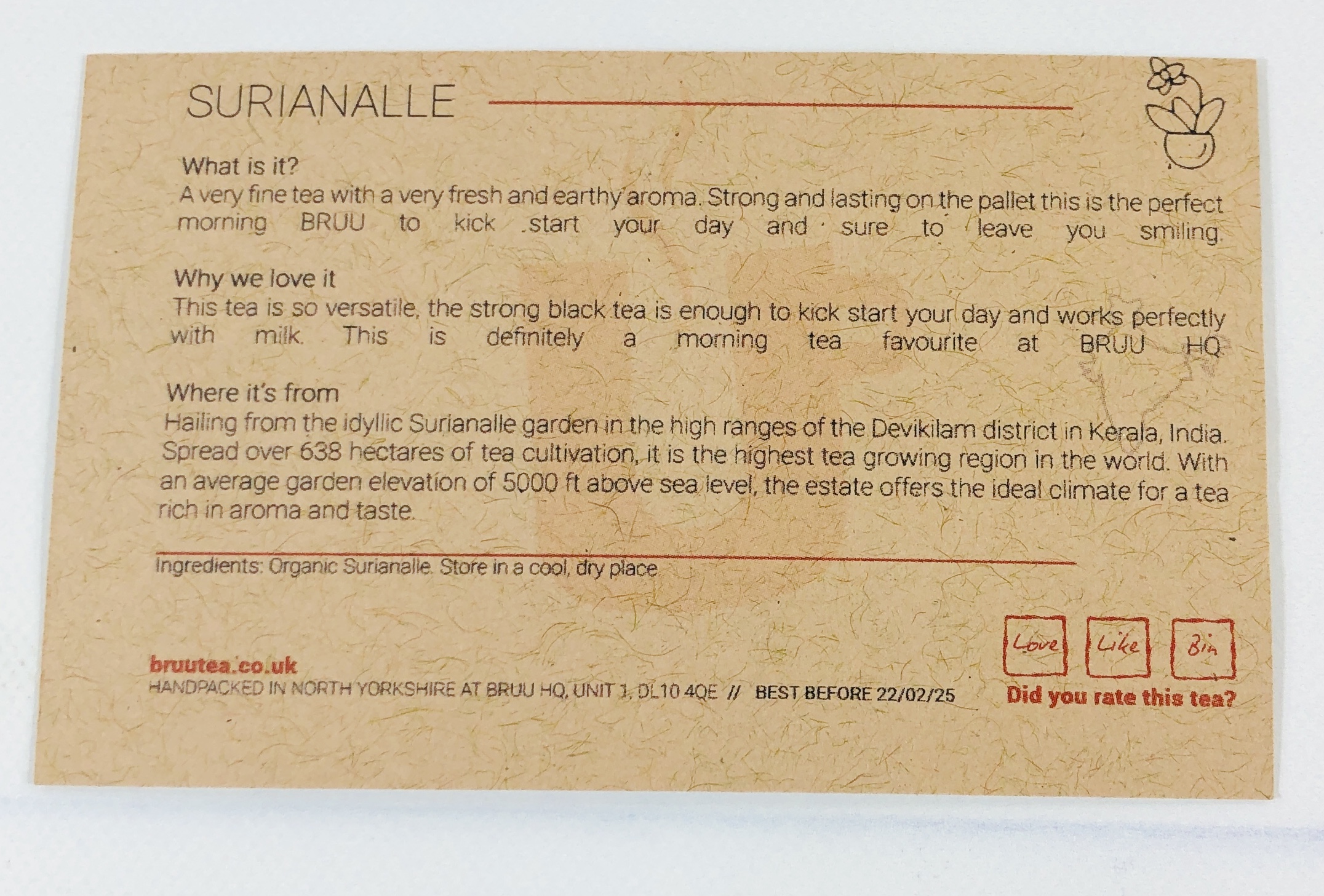 This tea comes from Kerala, India and is grown at a high altitude.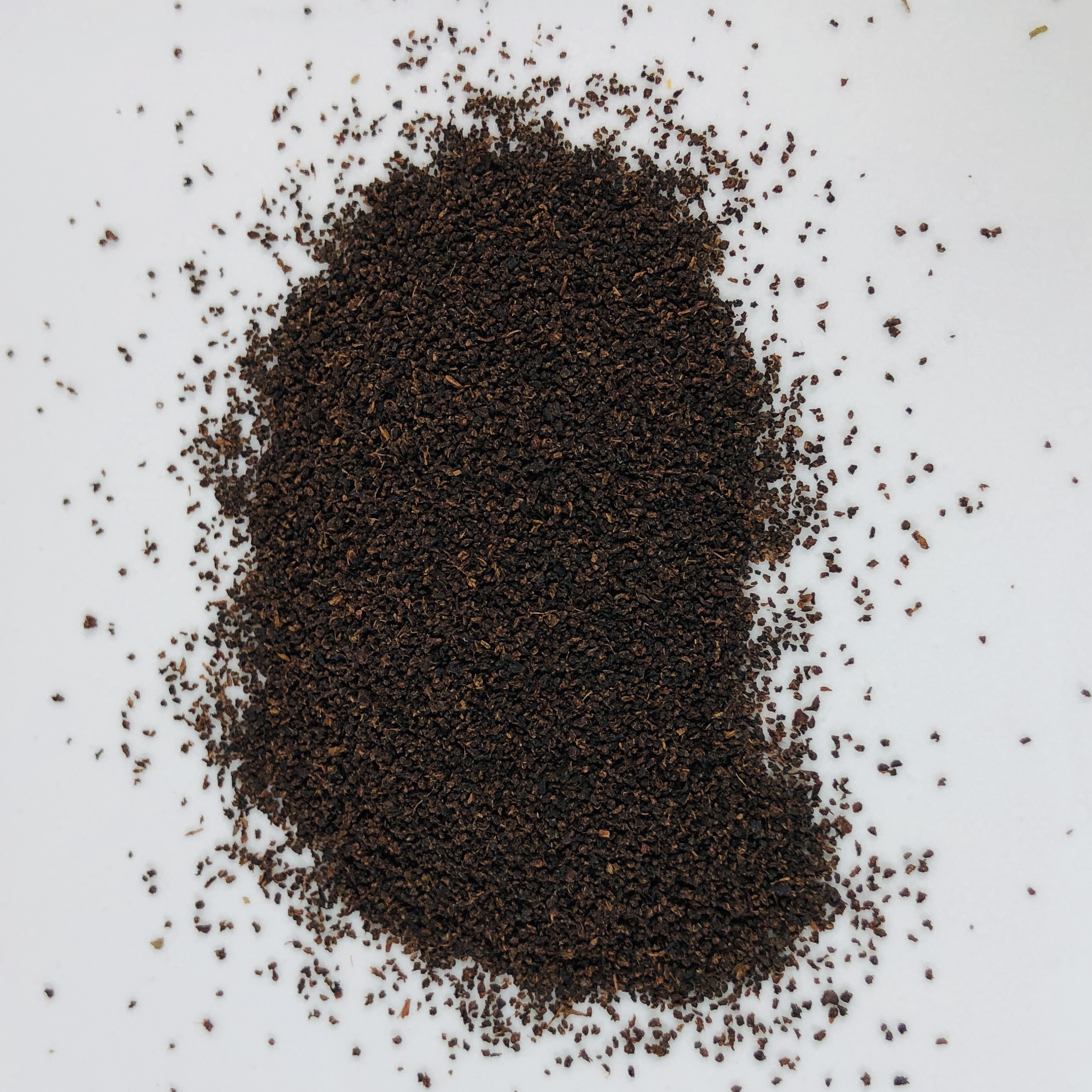 This is a very fine cut tea, it almost looks like instant coffee! I used 1 teaspoon and it steeped into a dark, strong cuppa that (in my opinion) needed milk and sugar. I think this would be perfect first thing in the morning to get you going.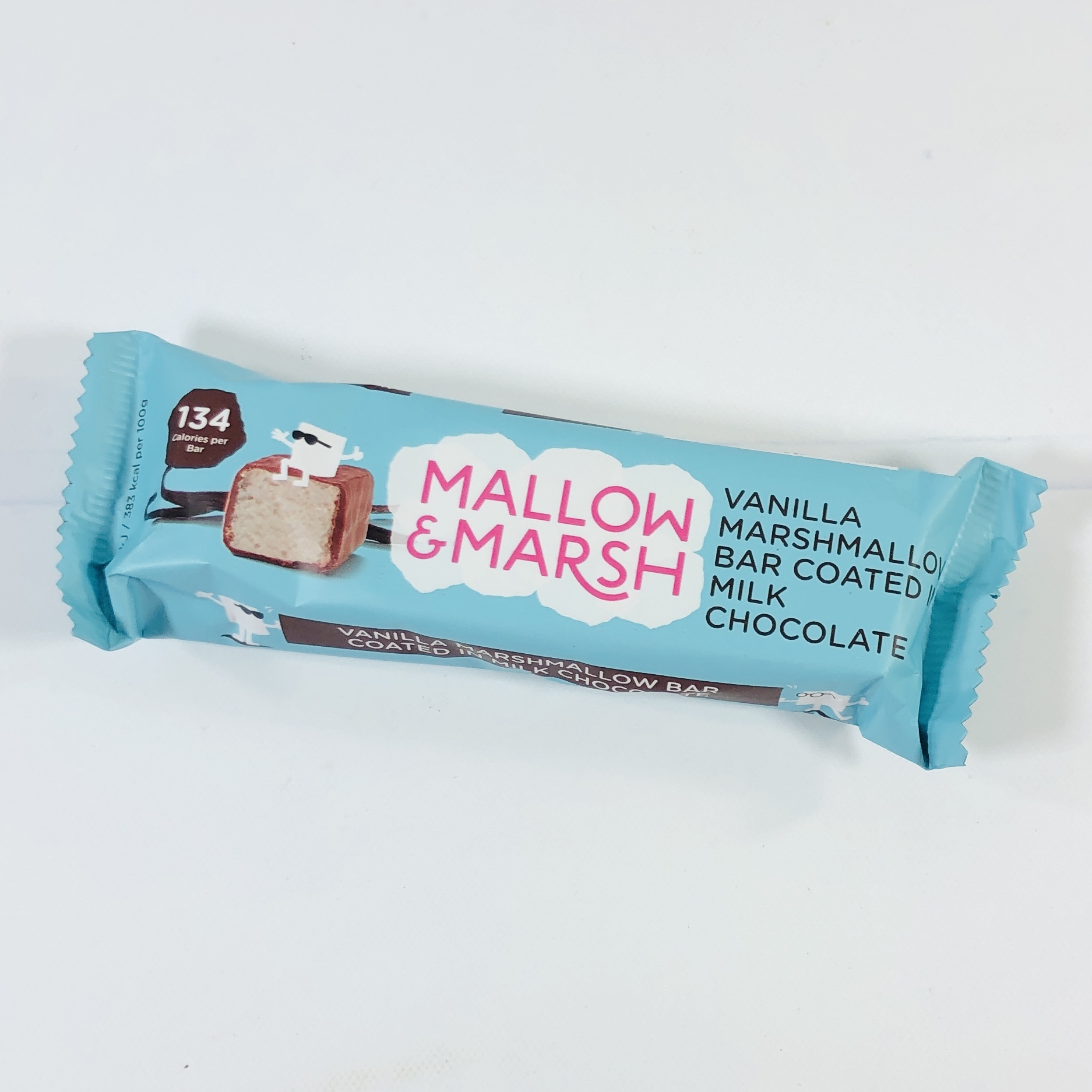 Mallow & Marsh Vanilla Marshmallow Bar Coated Milk Chocolate ($1.86 approx.) I have to tell you that I am not a marshmallow fan so I took one bite of this huge candy and gave the rest to my husband, who was happy to take it off my hands.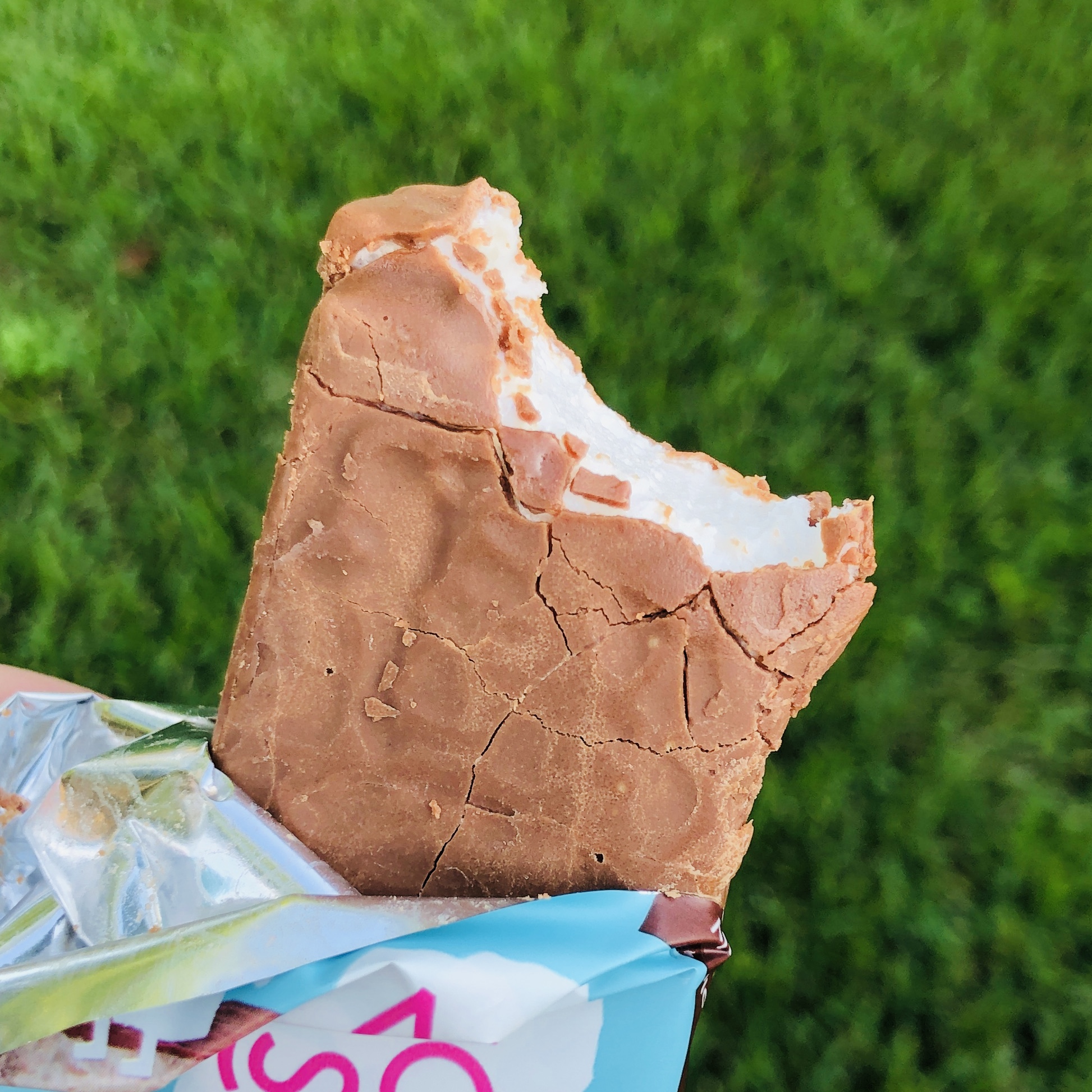 It's a big, huge, giant, fluffy marshmallow covered in Belgian chocolate (it reminds me of the chocolate from a Cadbury Flake bar, so delicious) and is sure to delight fans who like marshmallows. Hmm, I bet if you put it between a couple of graham crackers and placed it in the microwave for a few seconds it would taste like a s'more. Too bad my husband finished it off already.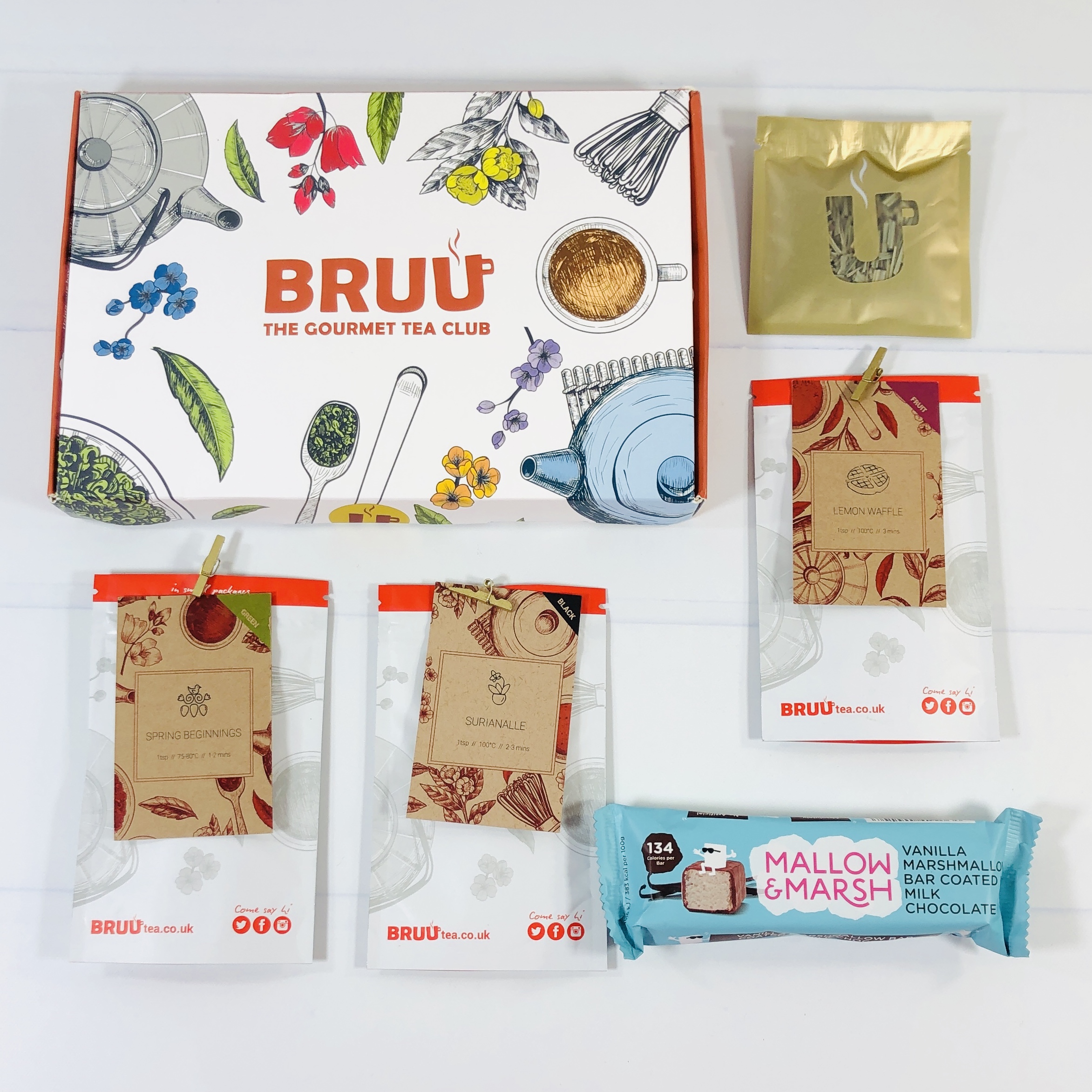 I was thoroughly pleased with my very first box from BRUU! I thought each tea was unique and tasty and of high quality. The cards had steeping suggestions and tasting notes and I found that very helpful. While the snack wasn't something I would normally reach for I have to tell you that it was also a quality product, and the chocolate coating was excellent. I love to try different tea blends as well as the single ingredient kind and this box had both. I also thought the card with info about a tea grower was informative and interesting. If you like trying interesting teas then give BRUU a chance!
What do you think of this month's box?
Visit BRUU The Gourmet Tea Club to subscribe or find out more!