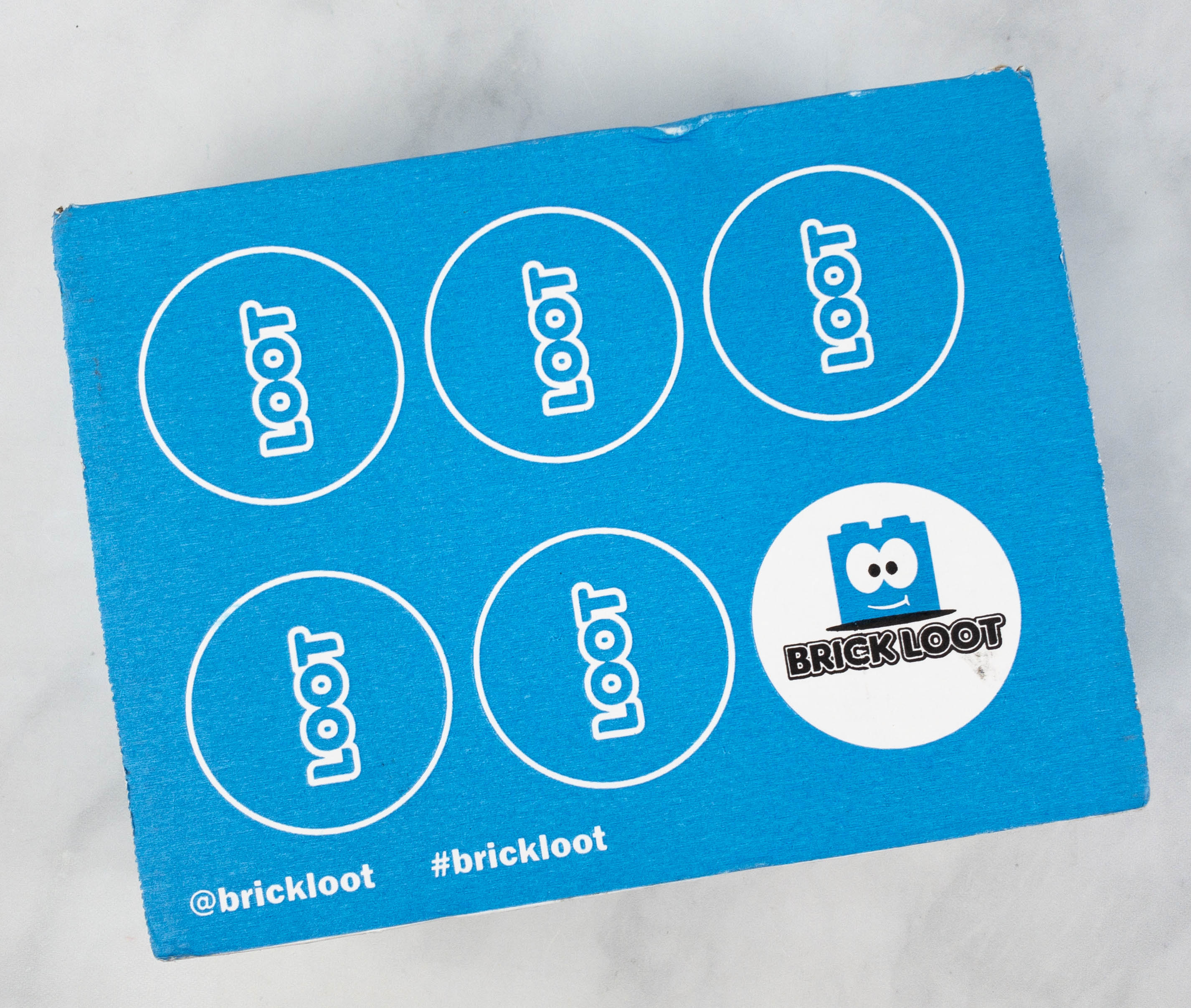 Brick Loot is a monthly subscription box filled with LEGO-compatible items, bricks, and brick building accessories for LEGO fans. Every themed Brick Loot box is filled with 4-8 items that were handpicked by Brick specialists who scour the world for the newest and coolest products for you to collect. Usually, you can expect a custom mini-fig, two or more custom builds, and lighting or other customization products. This monthly LEGO subscription box is $27.28, with discounts for longer subscription plans. This fun box for builders is one of our readers' choices for best subscription boxes for kids – but it's great for AFOLs too!
DEAL: Use code HELLO15 to save 15% on your entire subscription! OR use code KIDCEO to save $5 on your first box!
Everything arrived in good condition.
This month's theme is DINOSAURS WORLD!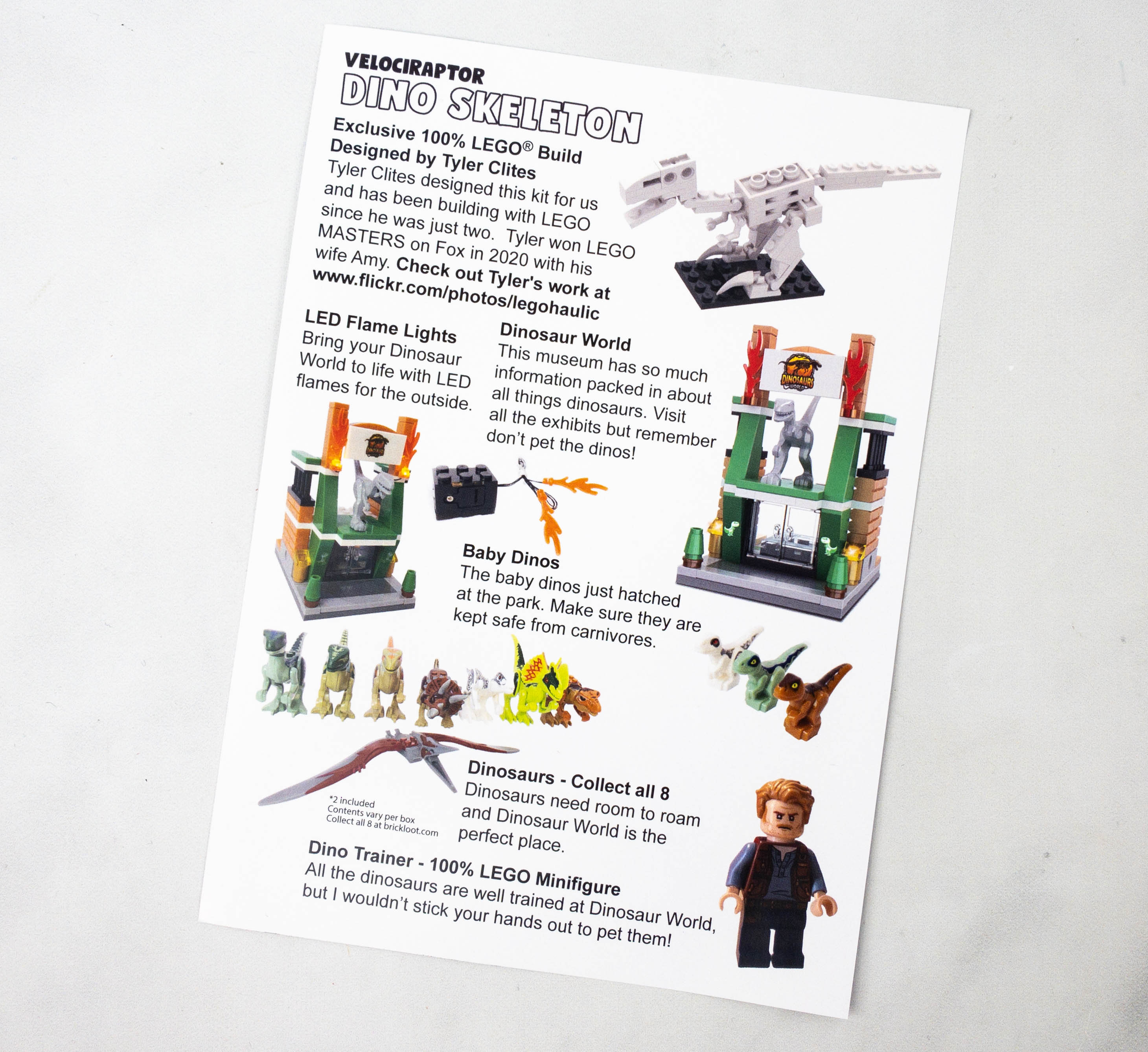 Every box comes with an information card that provides a short description of each item.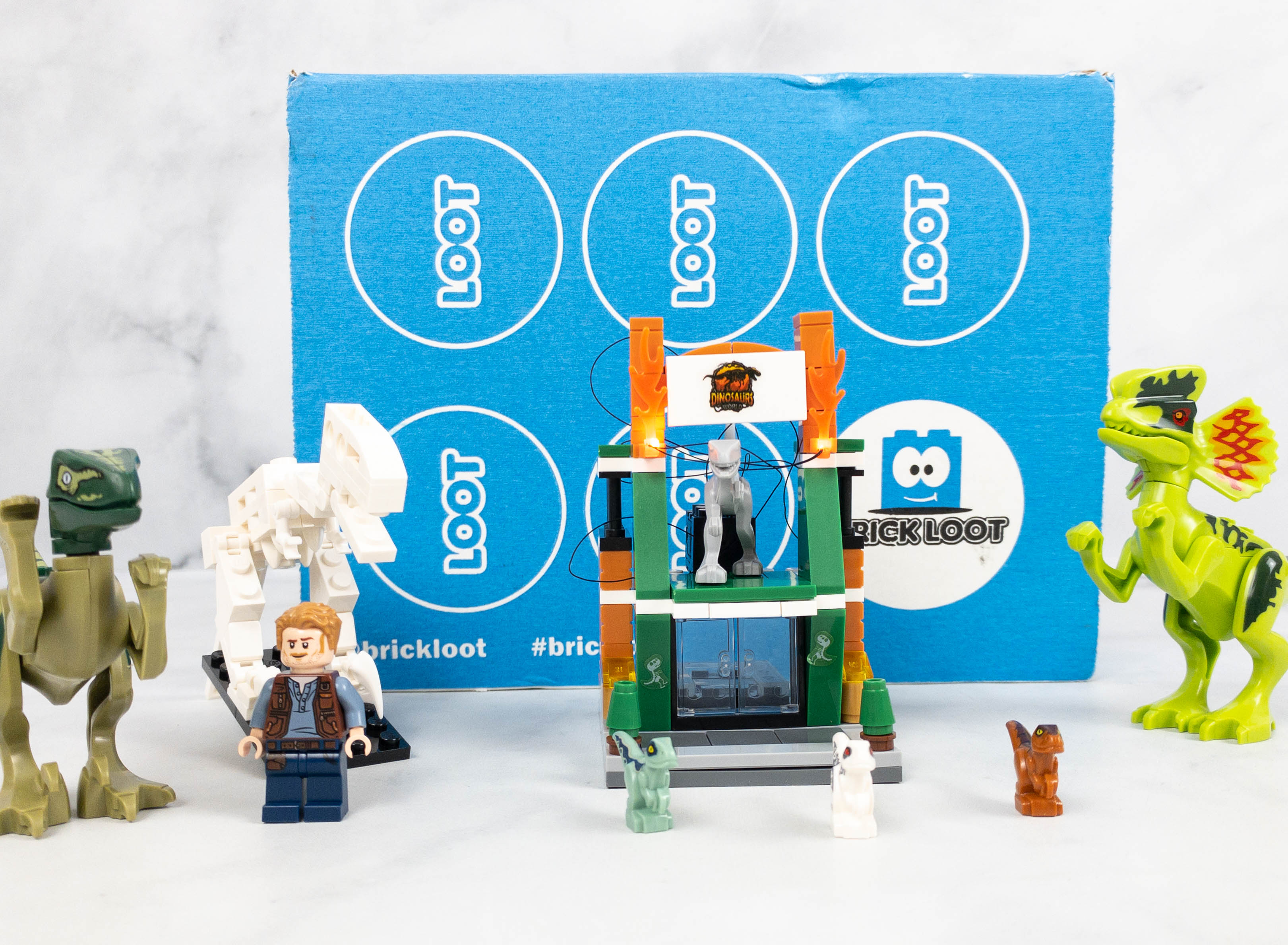 Everything in my box!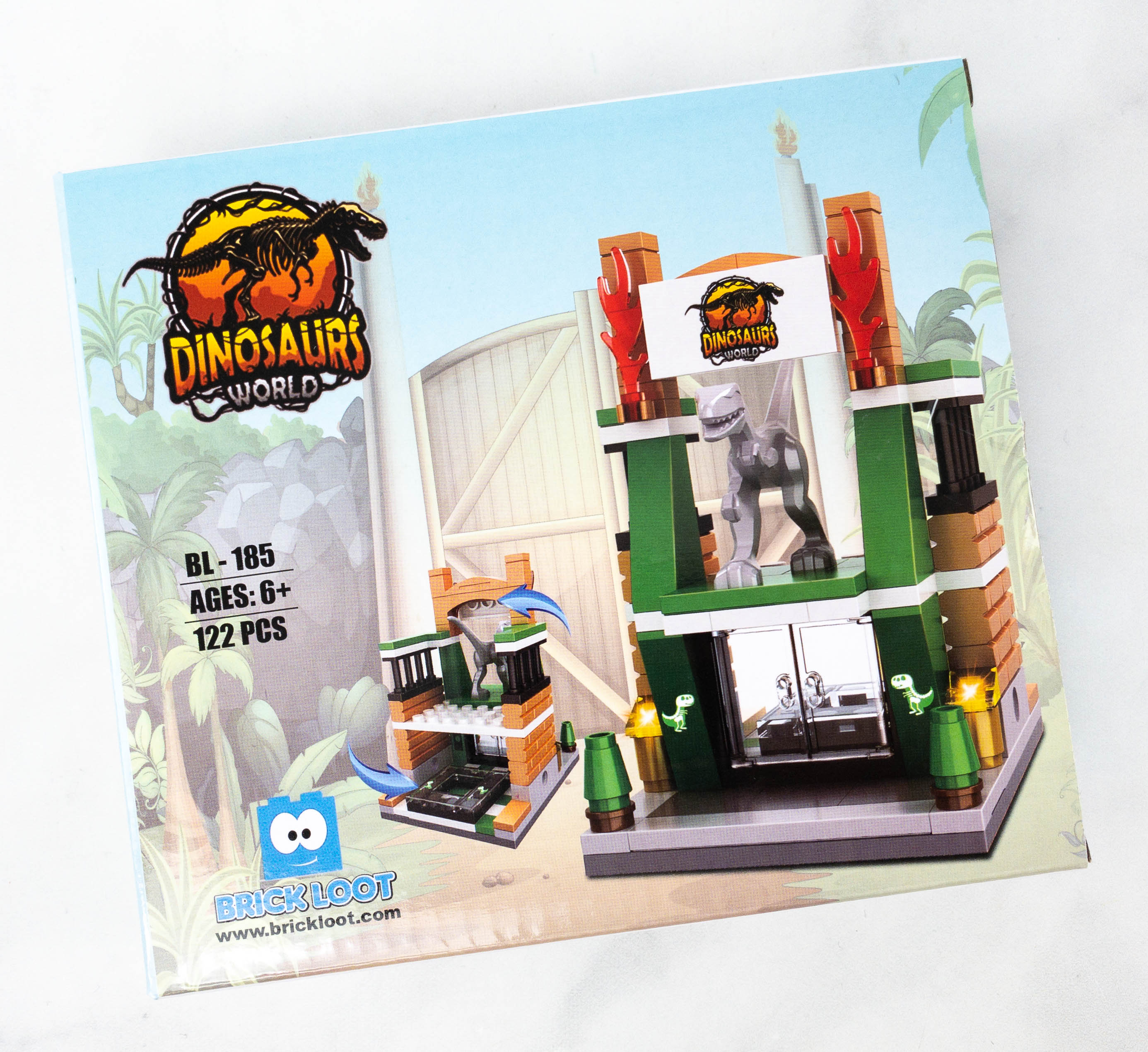 Dinosaur World. Included in this month's box is a Dinosaur World kit! This build is composed of 122 bricks and ideal for ages 6 and above.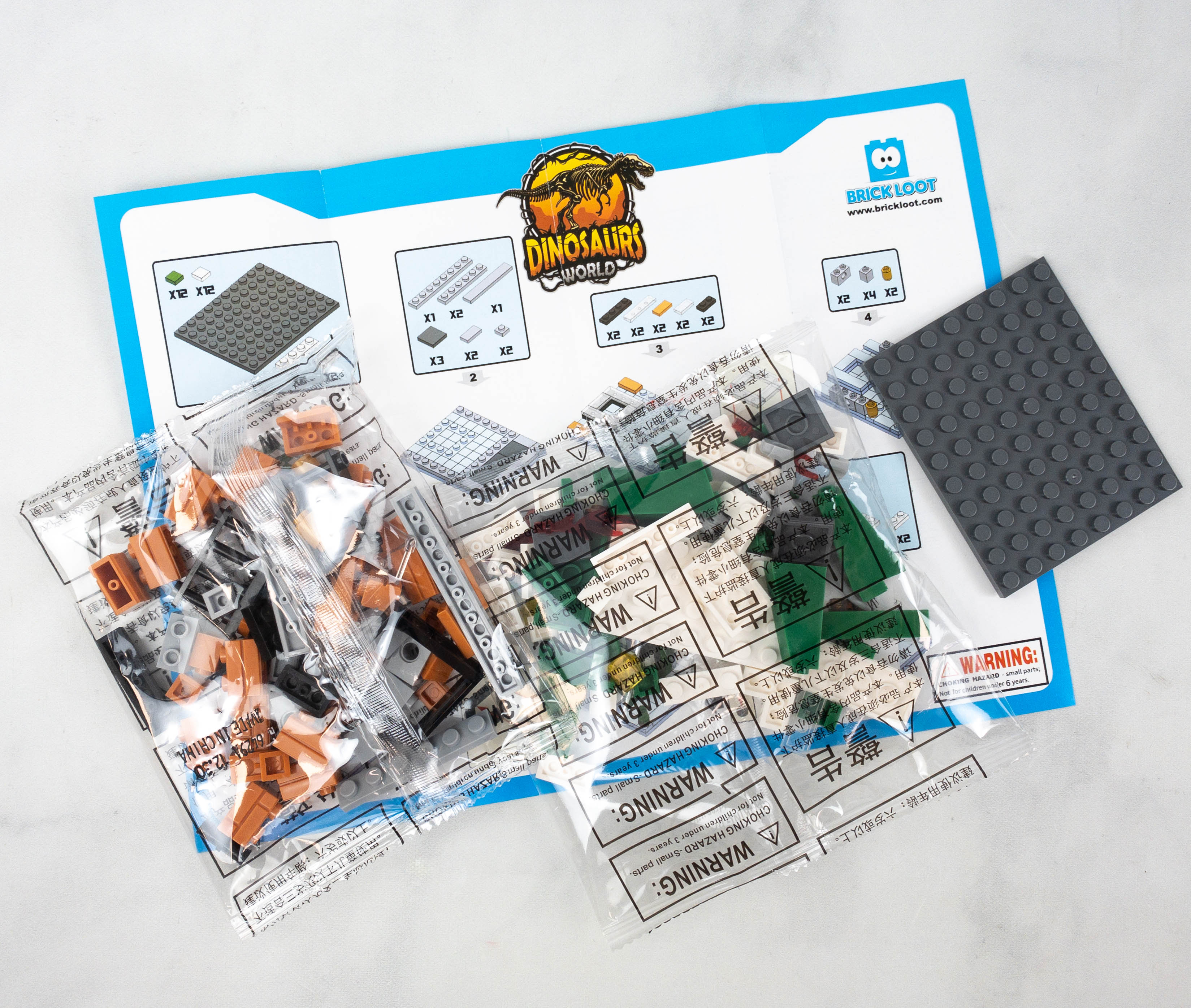 Inside the pack is a detailed instruction sheet, a Lego platform, and 2 packs of Lego bricks!
It resembles the entrance to Dinosaur World and it looks really cool, especially with the dinosaur statue on top of it!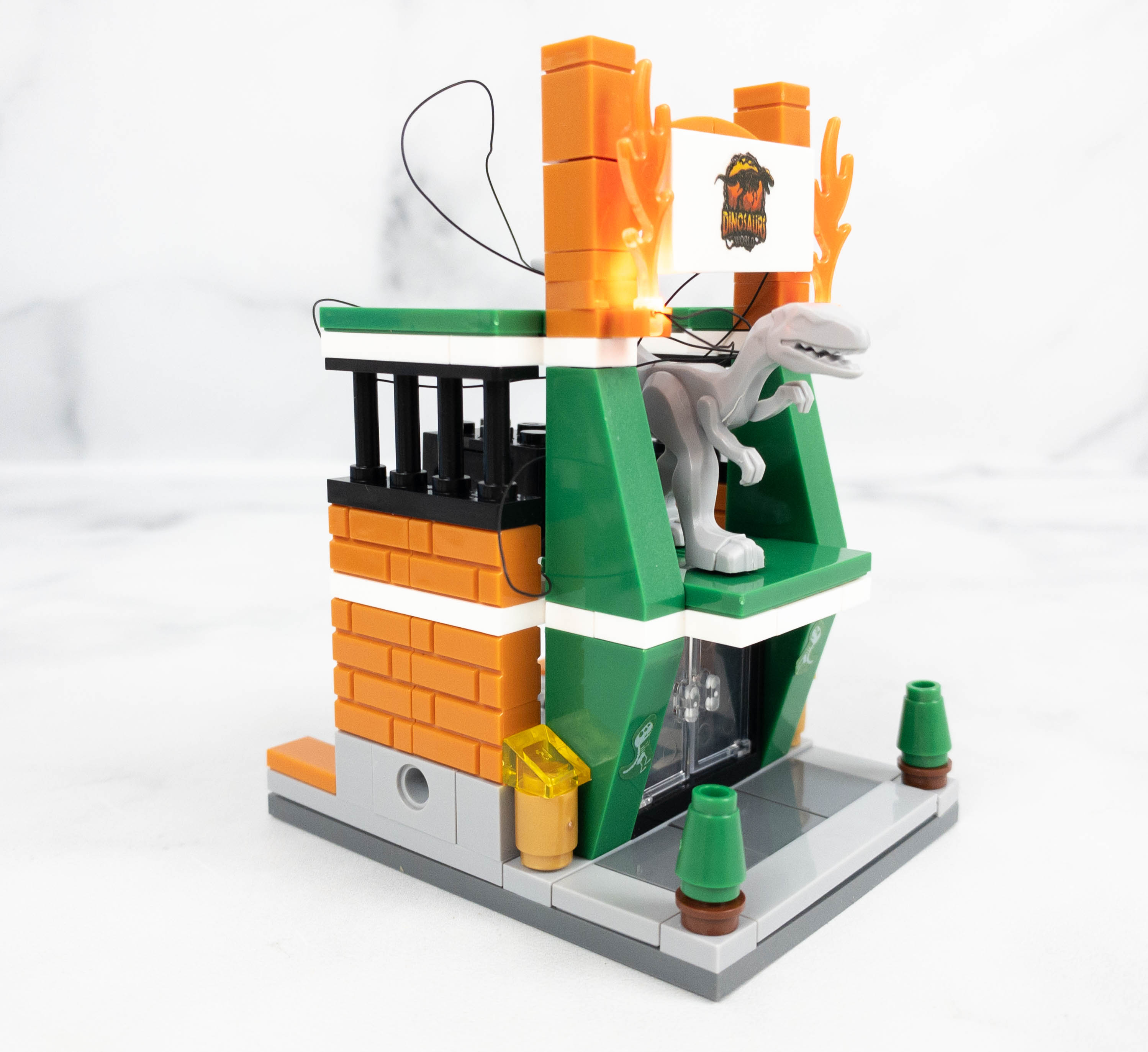 It also came with separate attachments that really light up!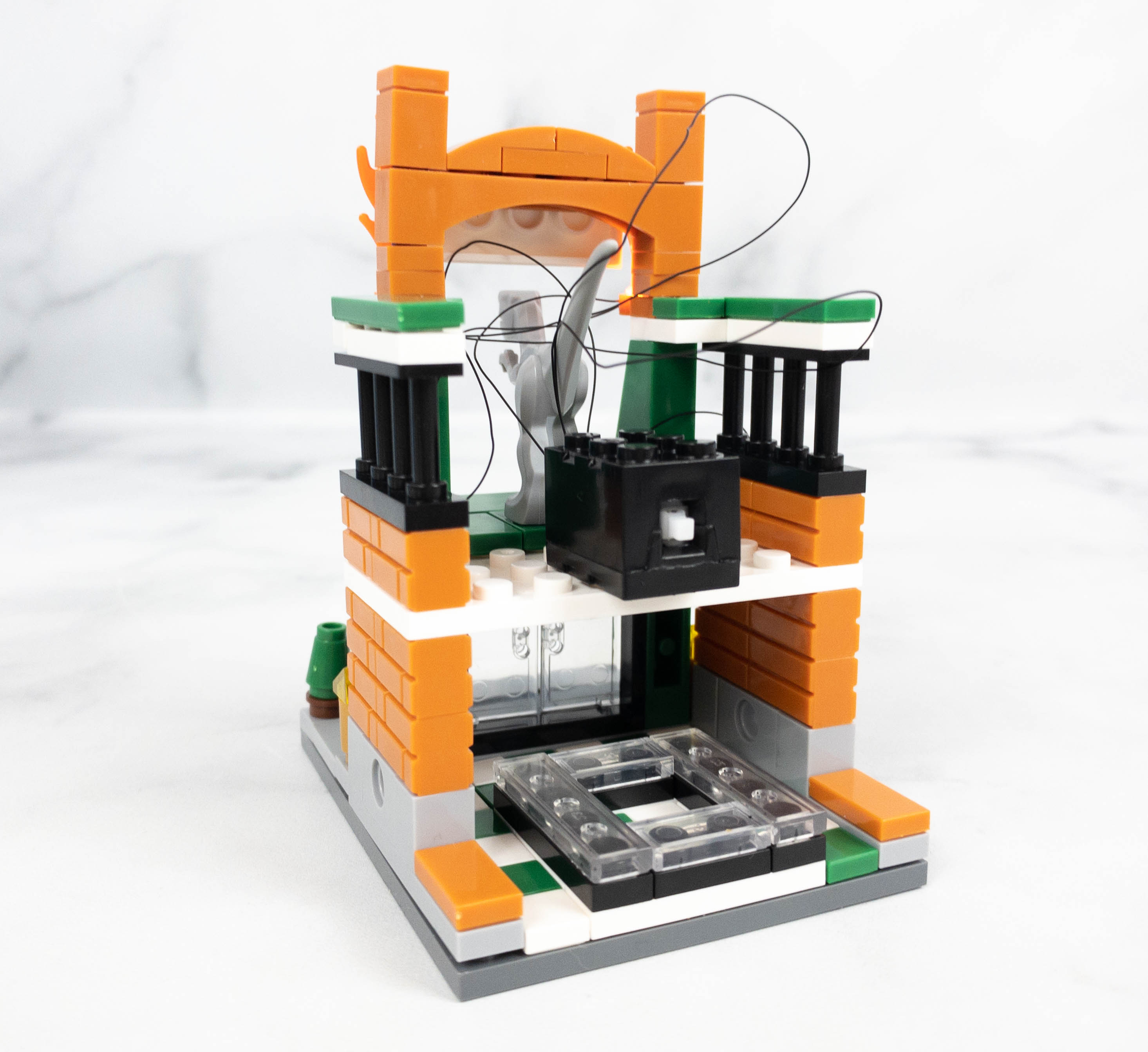 Assembling this was easy. My kids and I were able to put all the pieces together in no time and we had so much fun doing it!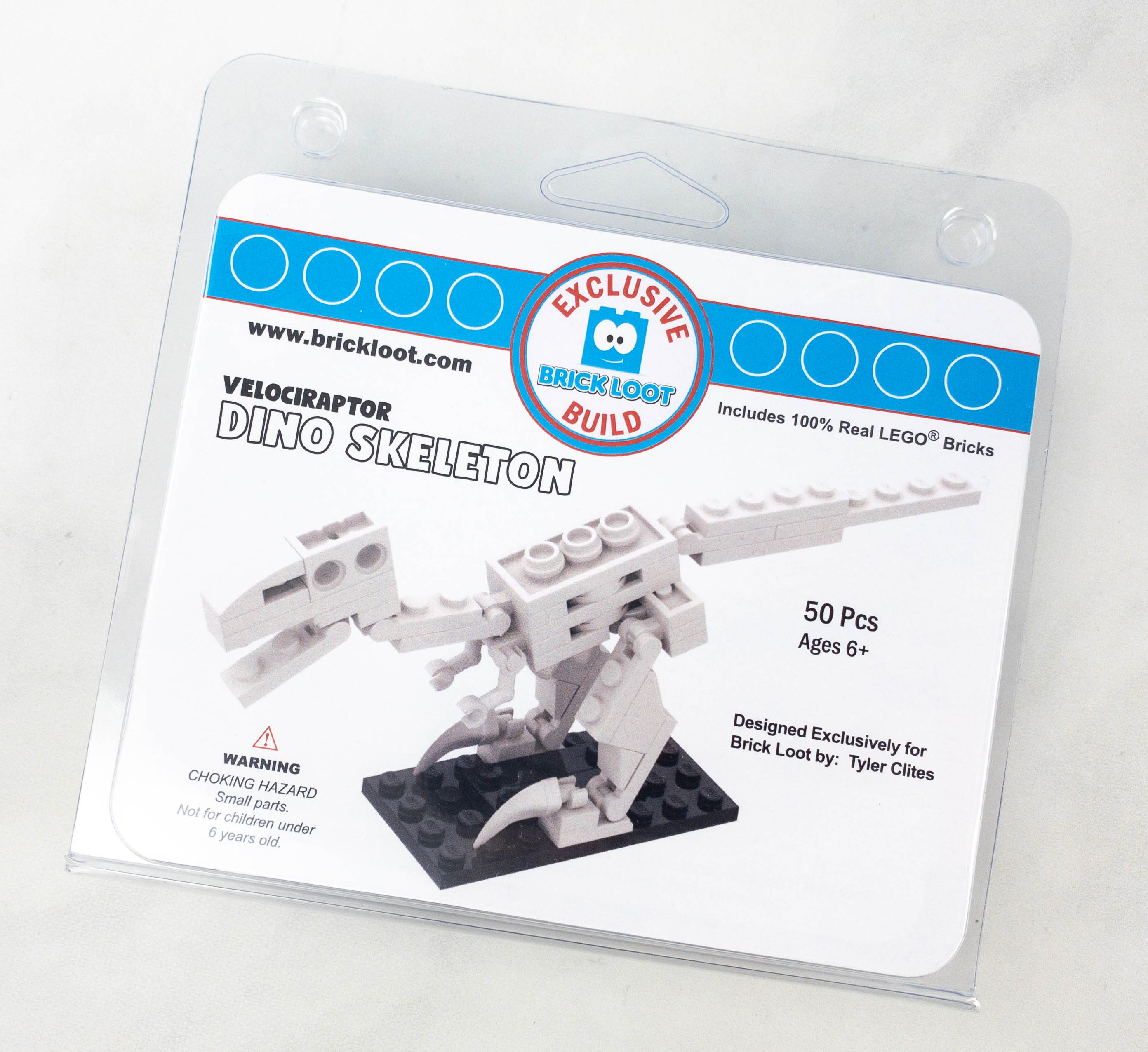 Velociraptor Dino Skeleton. Here's an exclusive Brick Loot build, a mini Velociraptor skeleton replica! It was designed by Tyler Clites and it's composed of 50 authentic LEGO pieces.
The box includes a detailed instruction booklet along with the pieces that we need to create our very own Velociraptor skeleton just like in museums.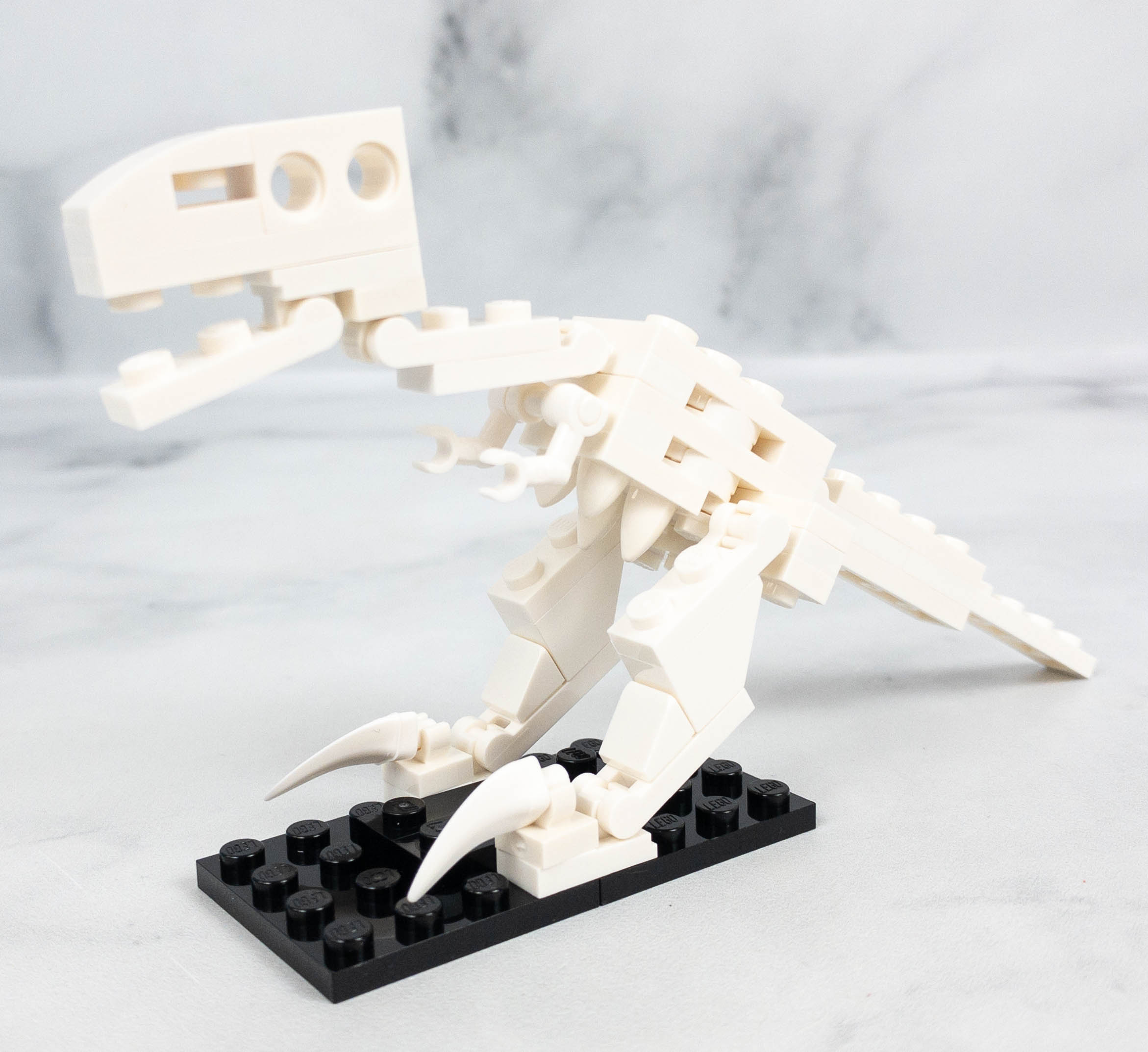 The Lego platform enabled it to firmly stand on its own.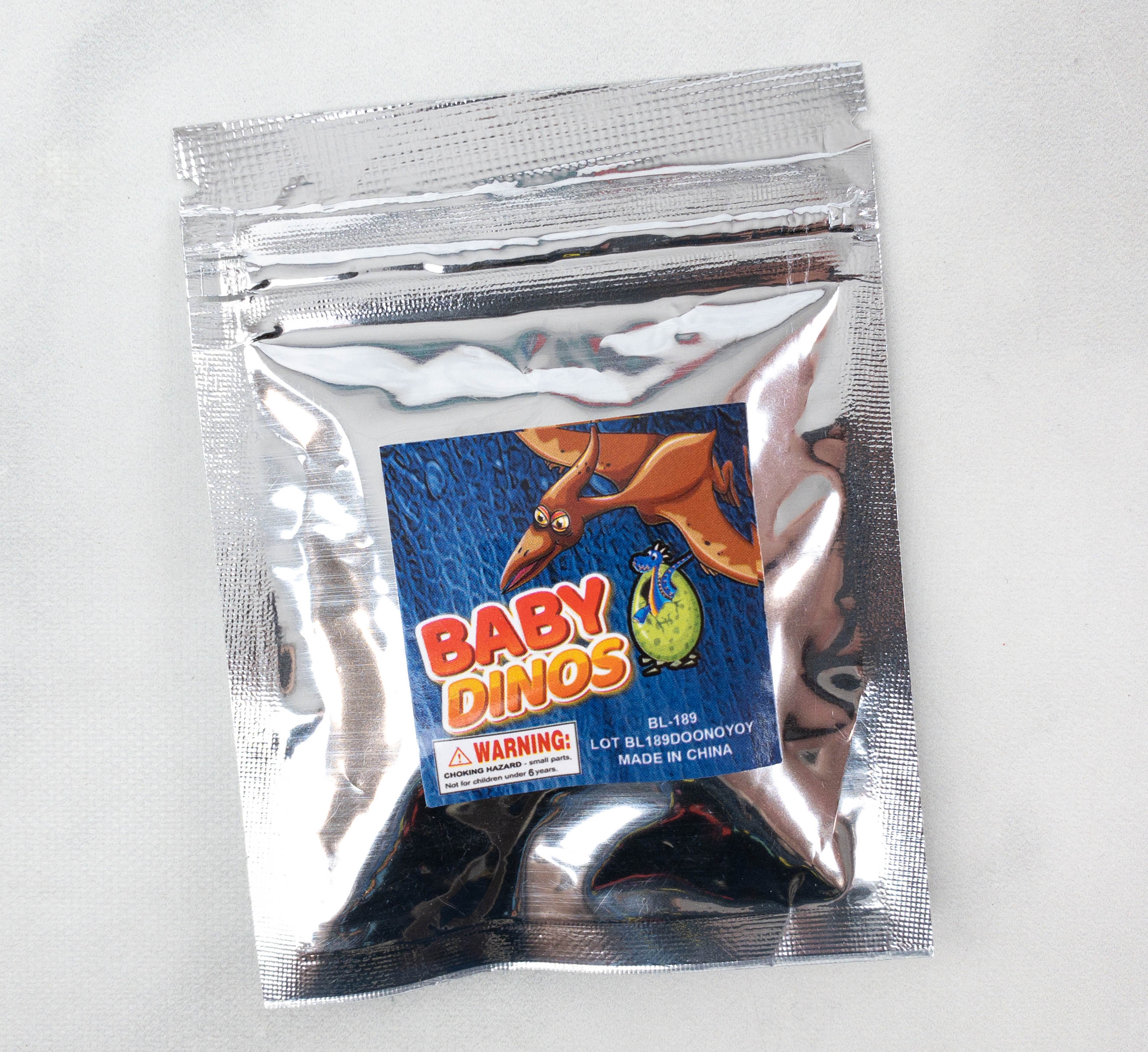 Baby Dinos. In line with this month's theme, they also included this pack that contains 3 cute baby dinos!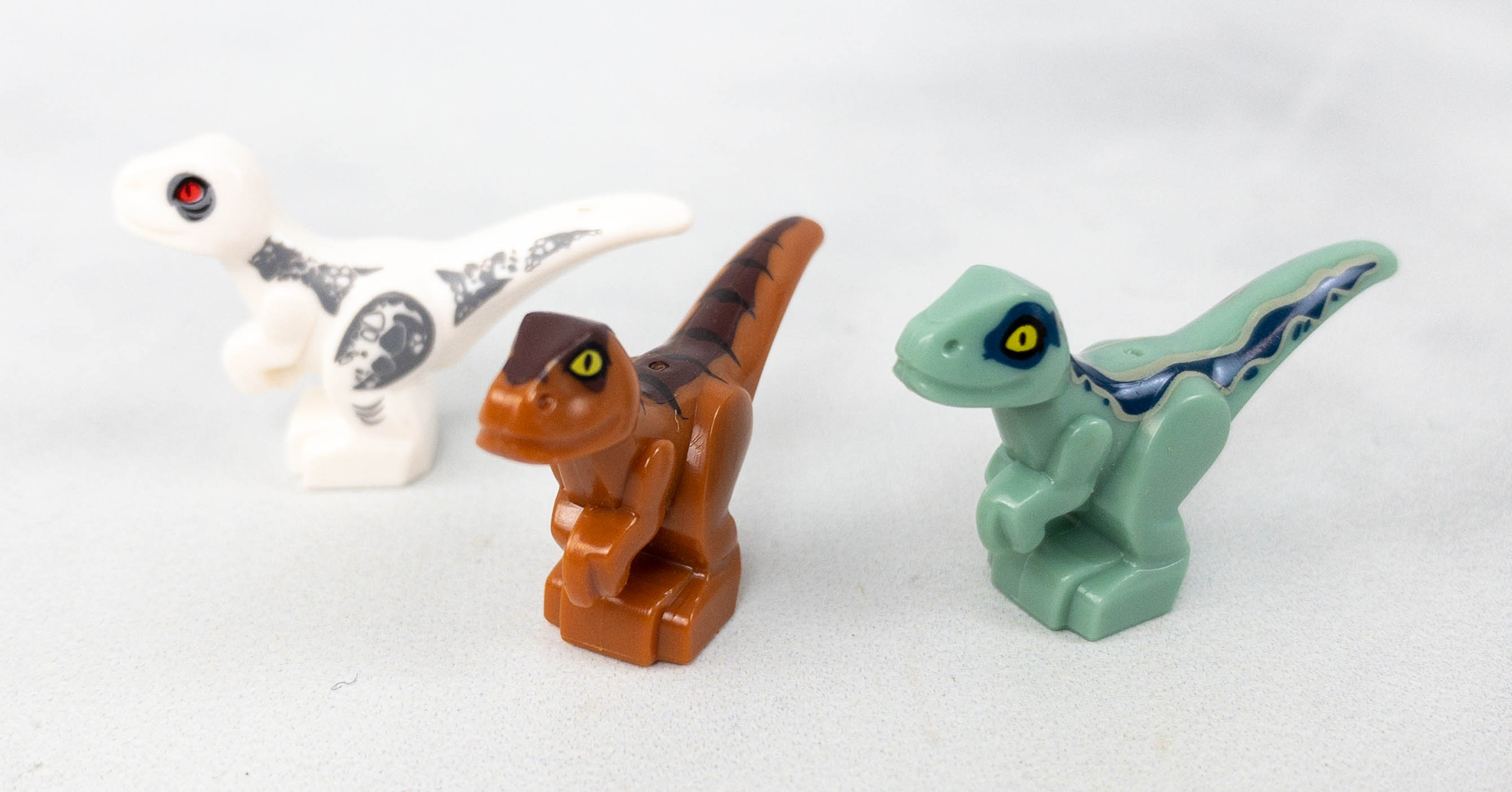 They all look adorable and they came in different colors: white, brown, and green!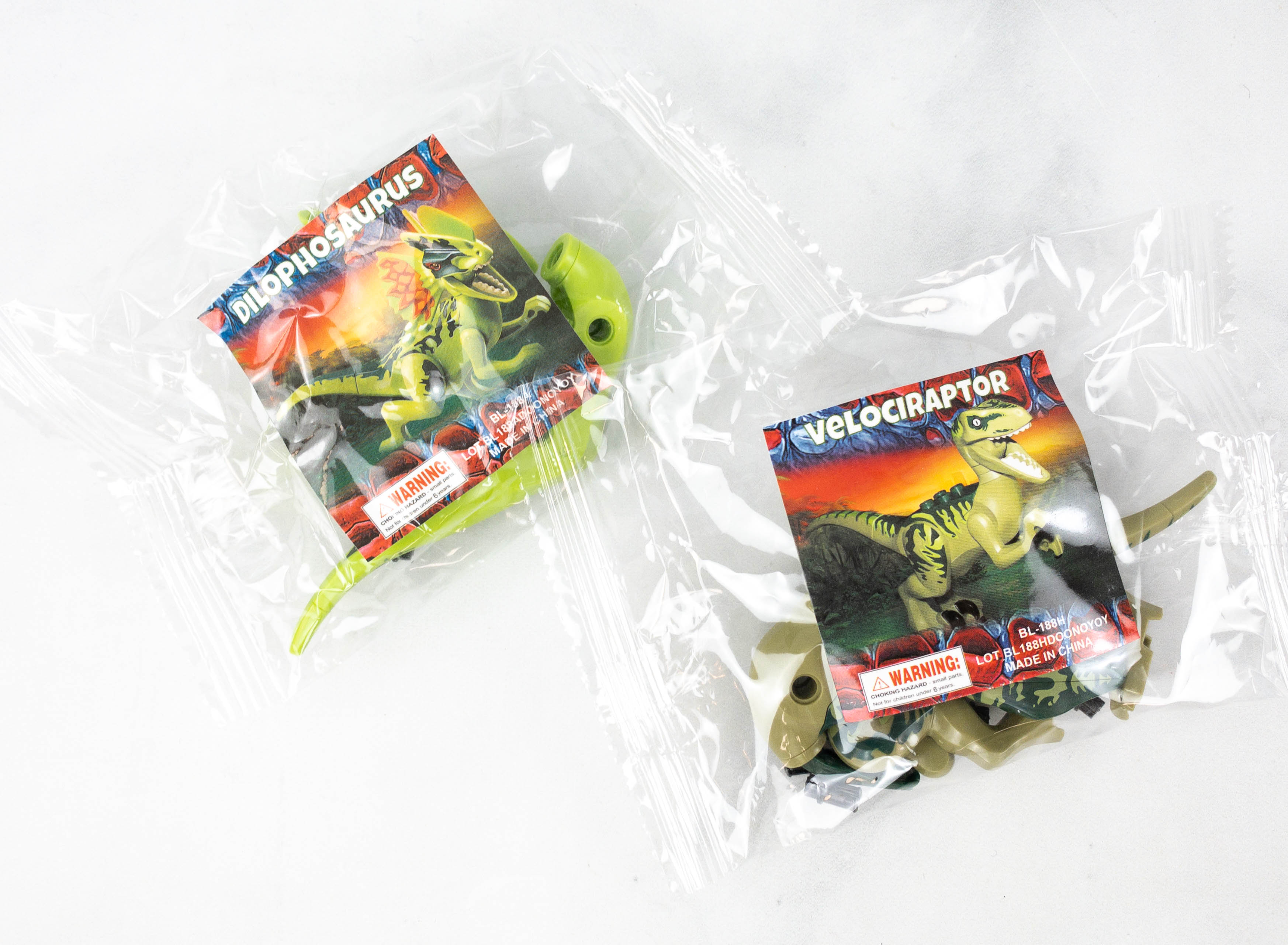 Dinosaurs. Here are more dinosaur model additions to our Dinosaur World! One is a Dilophosaurus and the other one is a Velociraptor.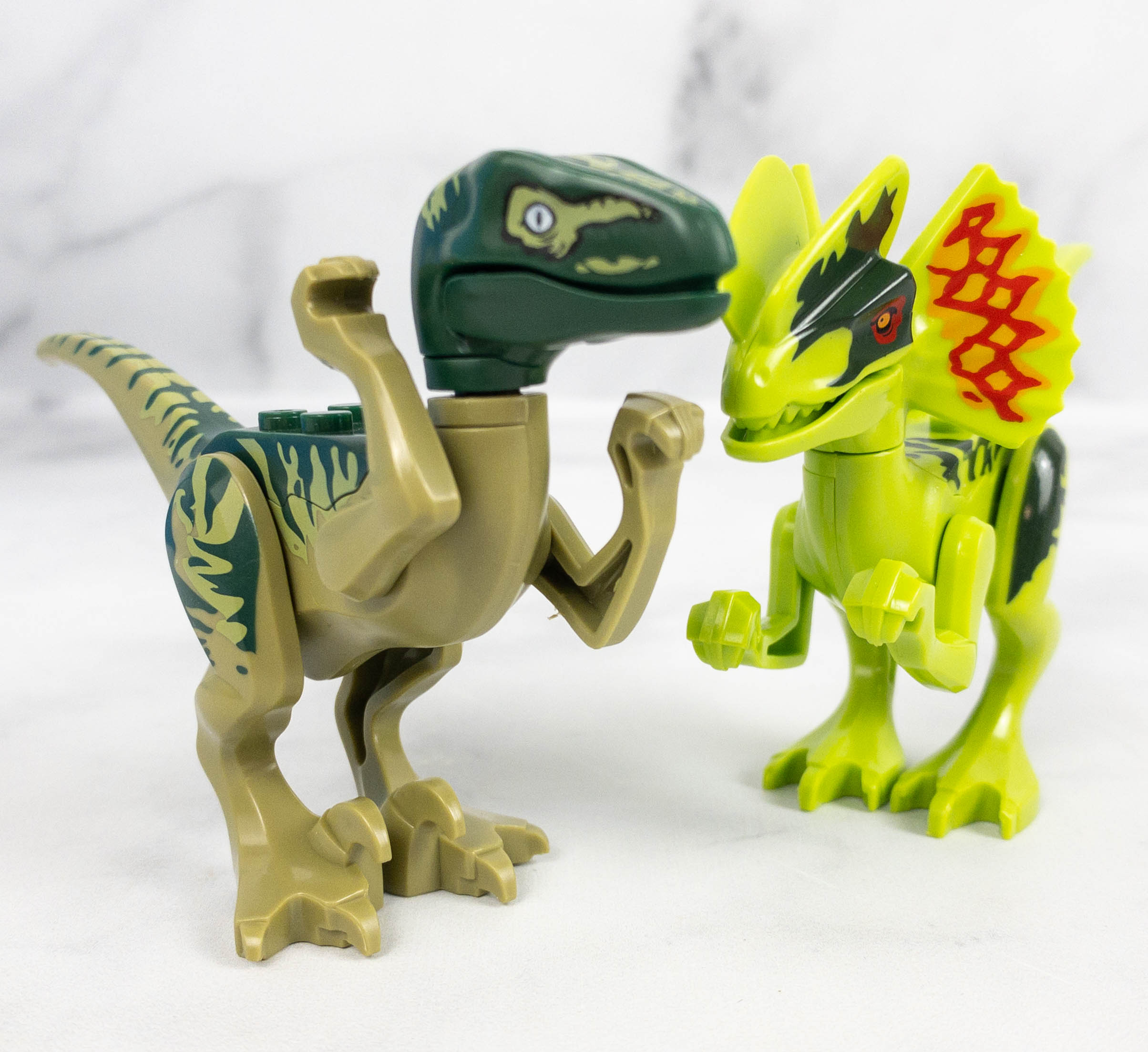 Dilophosaurus is a carnivorous type of dinosaur. The Velociraptor is a familiar one because it's a type of dinosaur showcased in the Jurassic Park movie! These were easily to build, even for kids.
LED Flame Lights. The box also includes an LED type flame light! These light-up parts can add more appeal to our LEGO builds!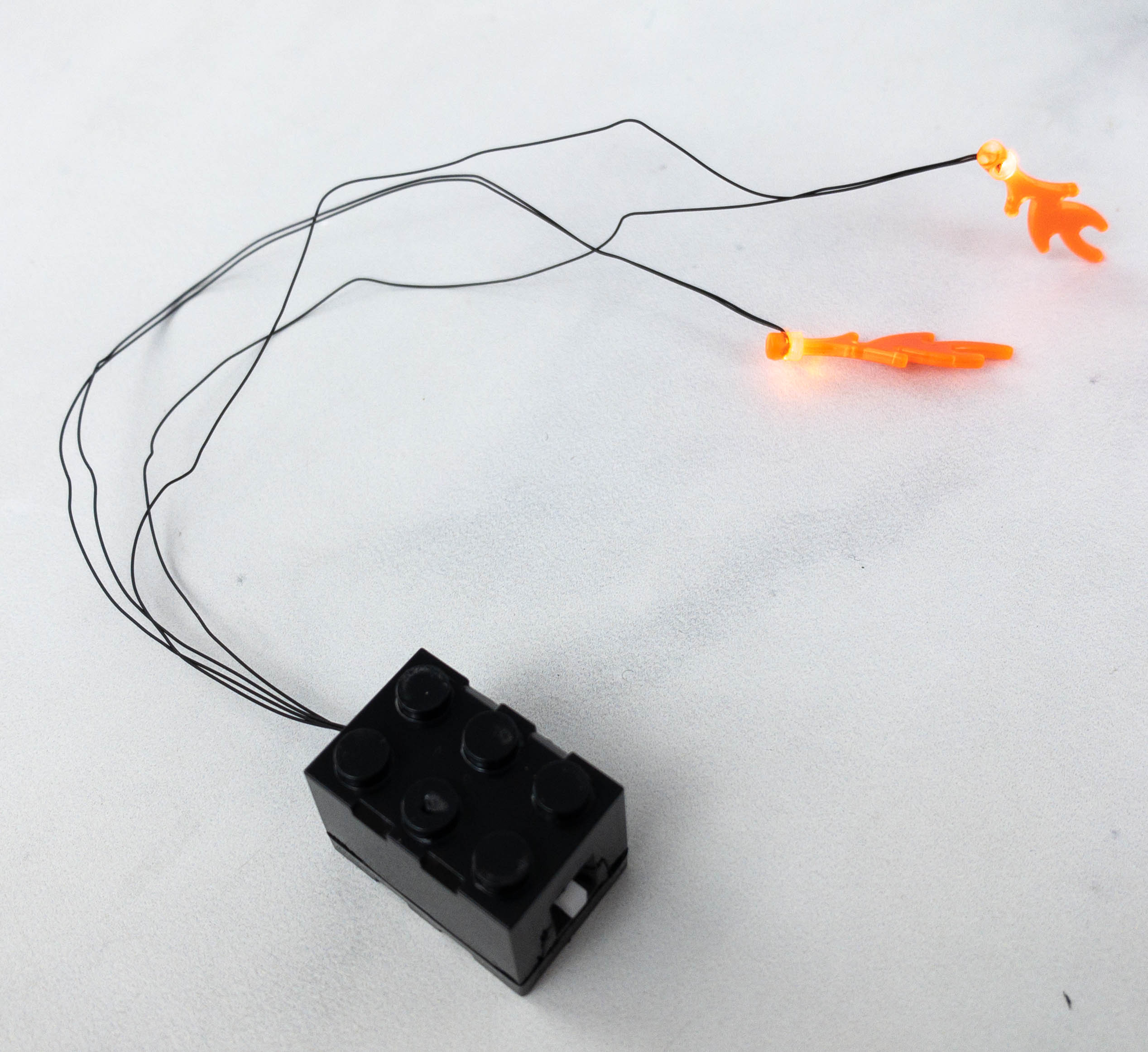 A Lego power box is used as a power source for the LED attachments.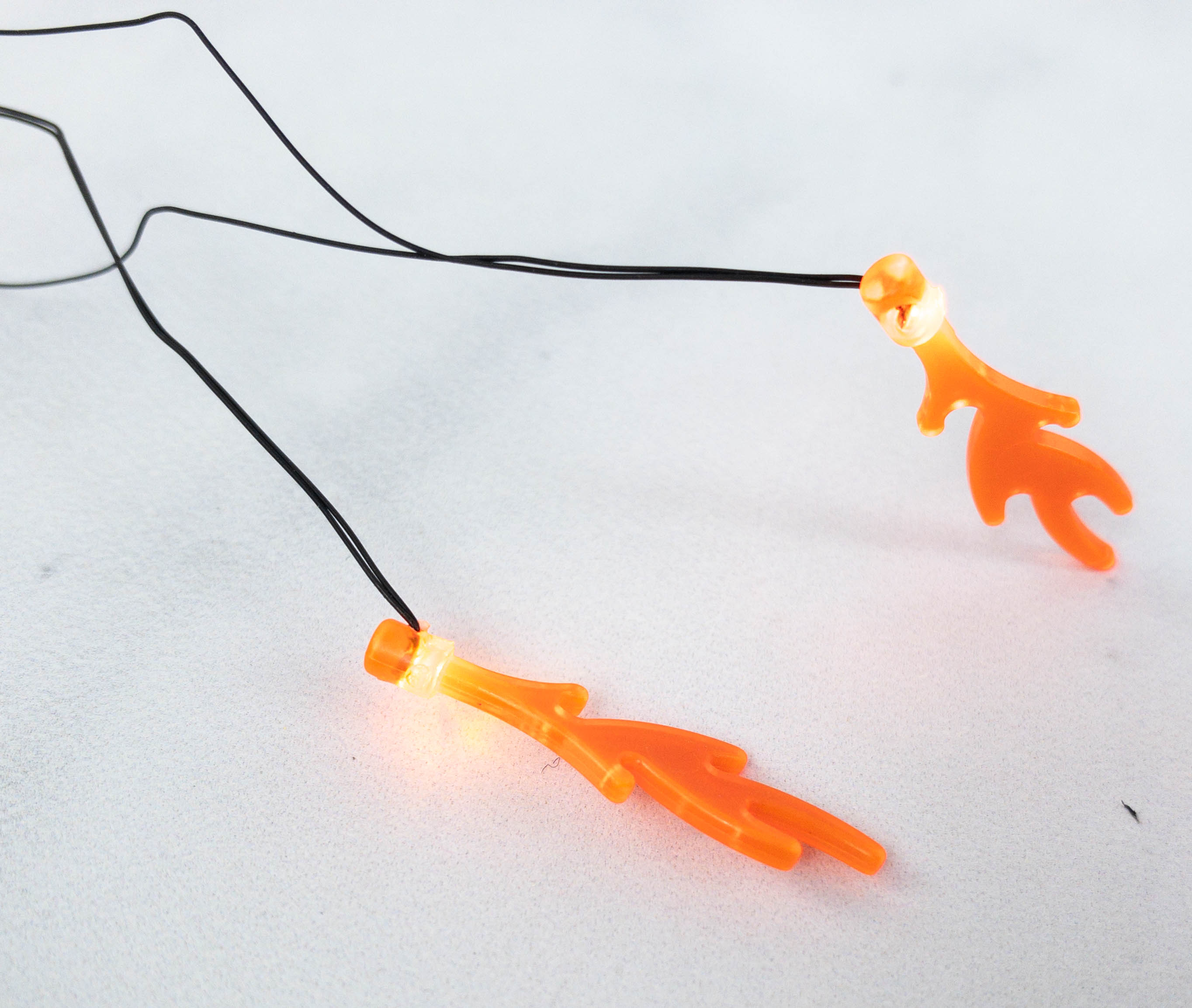 There are two flame-shaped lights attached to it. We didn't take a photo but they look pretty cool when lit up!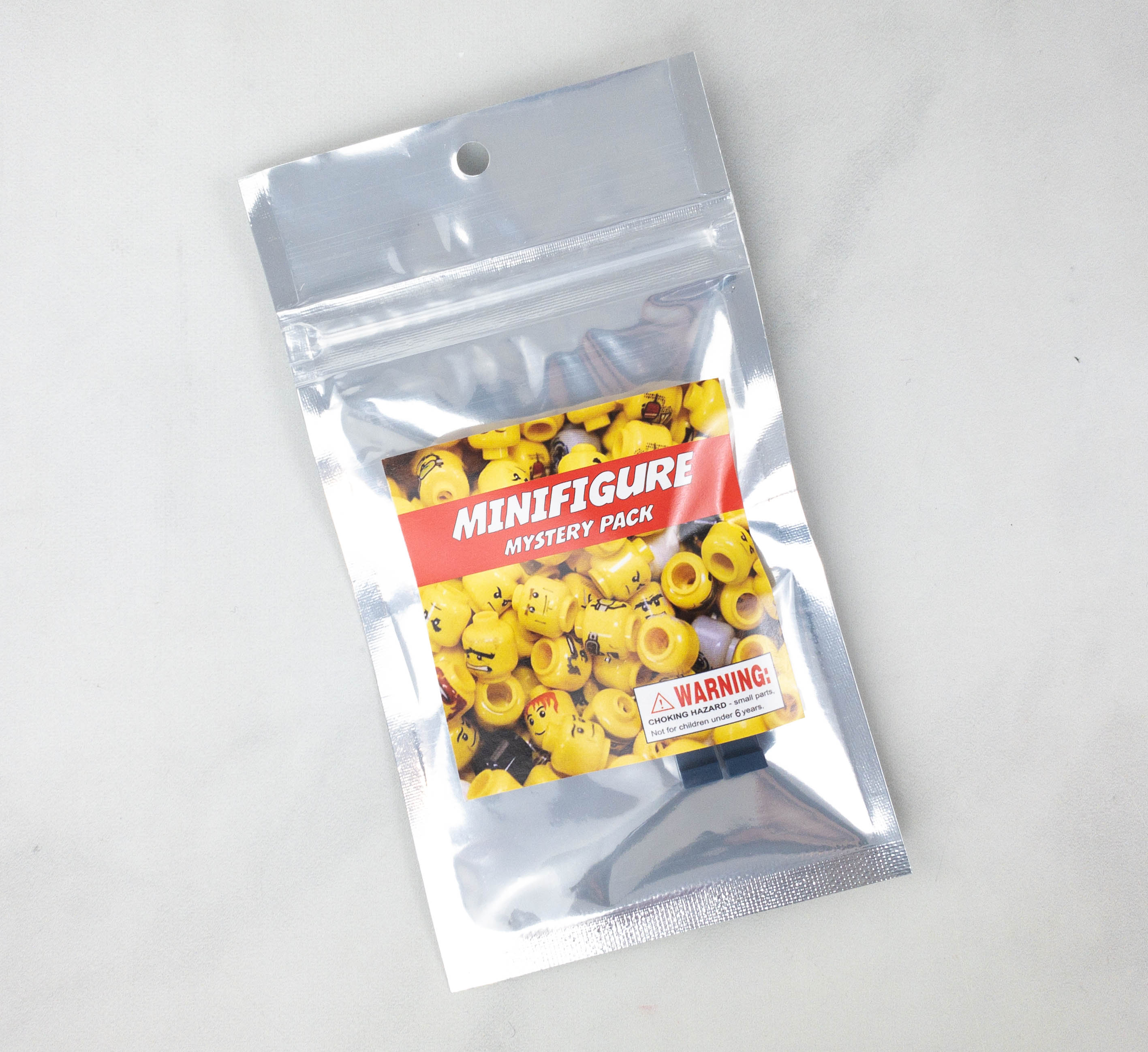 Dino Trainer Minifigure. As always, every Brick Loot box includes a mini figure related to the theme and this month, it's a mighty Dinosaur trainer!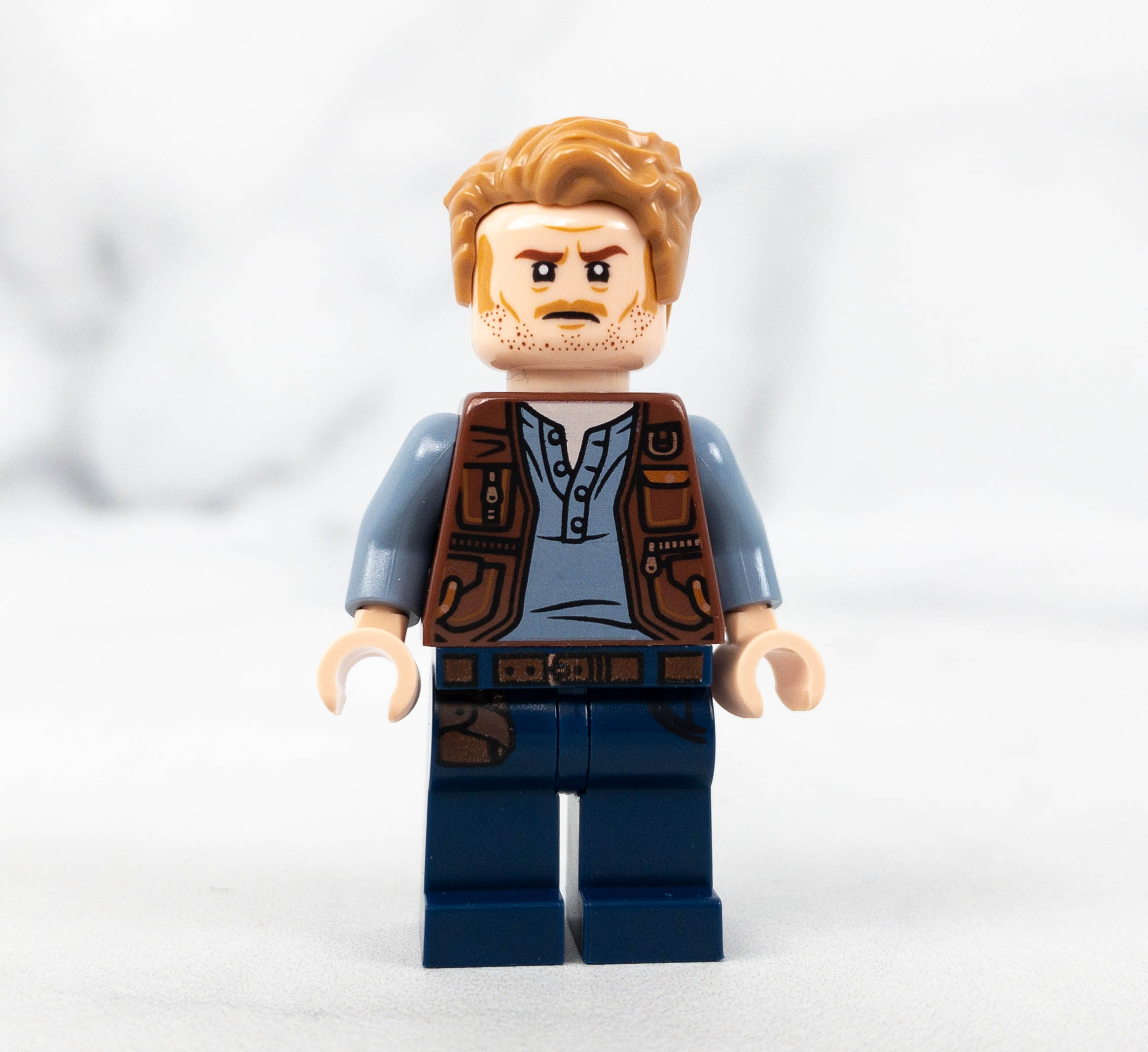 The figure is wearing a long sleeved top, a vest, and denim pants.
The details and paintjob on this figure is great!
My kids have always been fascinated with dinosaurs, so this month's theme made them really excited! It included a Dinosaur World inspired LEGO build, dinosaur skeleton, cool figures, and an LED attachment as well. Everything was fun and easy to assemble. They are certainly great additions to our Brick Loot collection. A safari jeep and some dinosaur eggs would've been fun too, but overall it's a well-curated dinosaur-themed box that appeals to LEGO lovers of all ages!
What do you think about Brick Loot?