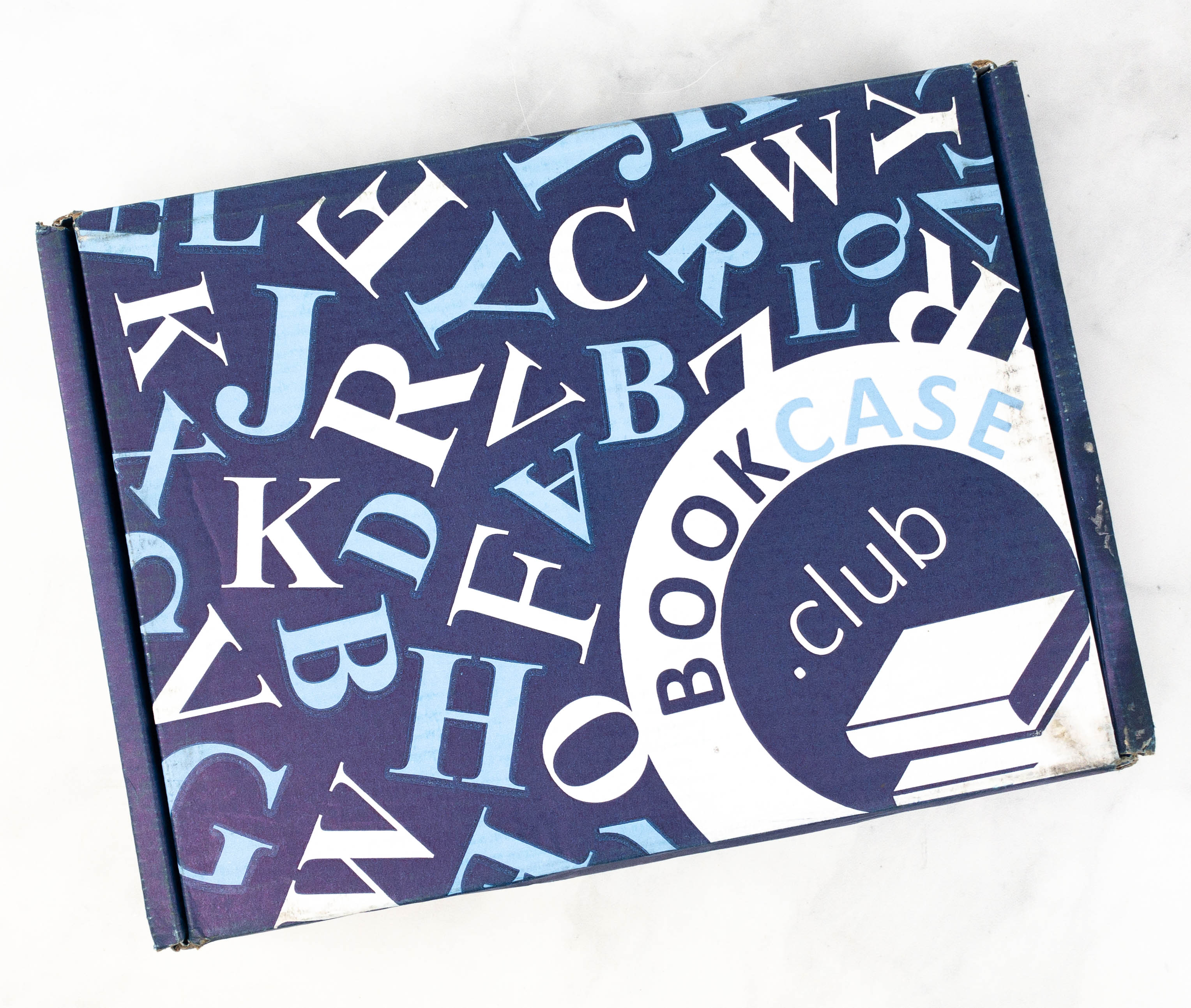 BookCase.Club is a monthly book subscription box offering different genres: Children's, Young Adult, Mystery/Thriller, Sci-Fi/Fantasy, Romance, and Historical/New Age/Contemporary Fiction. Each box contains 2 hand-picked books, except for the Children's box, which includes 3 books. It costs $9.99 per month, making it one of the most inexpensive book subscriptions out there. Bookcase Club is one of our readers' top selections for the best subscription book boxes for 2021!
This is the Popular Romance case, formerly known as the Booking For Love case.
DEAL: Save 50% on your first month! Use coupon code HELLOSUB501M. OR Get 10% off your entire order! Use coupon code HELLOSUB10.
When you sign up, you'll pick the genre.
This month's Popular Romance book picks are This Could Change Everything and Sheer Mischief, both by Jill Mansell.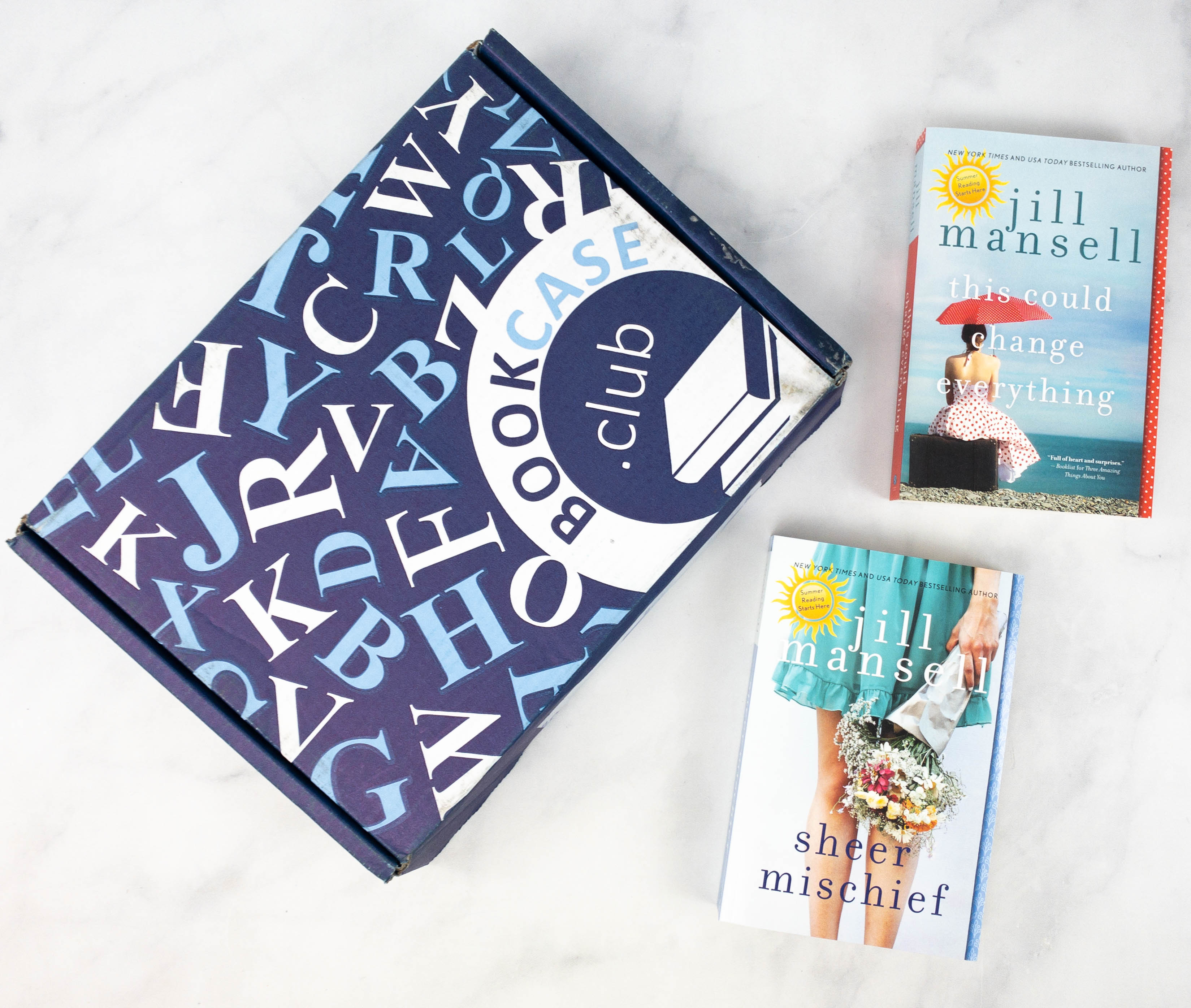 Everything in my box!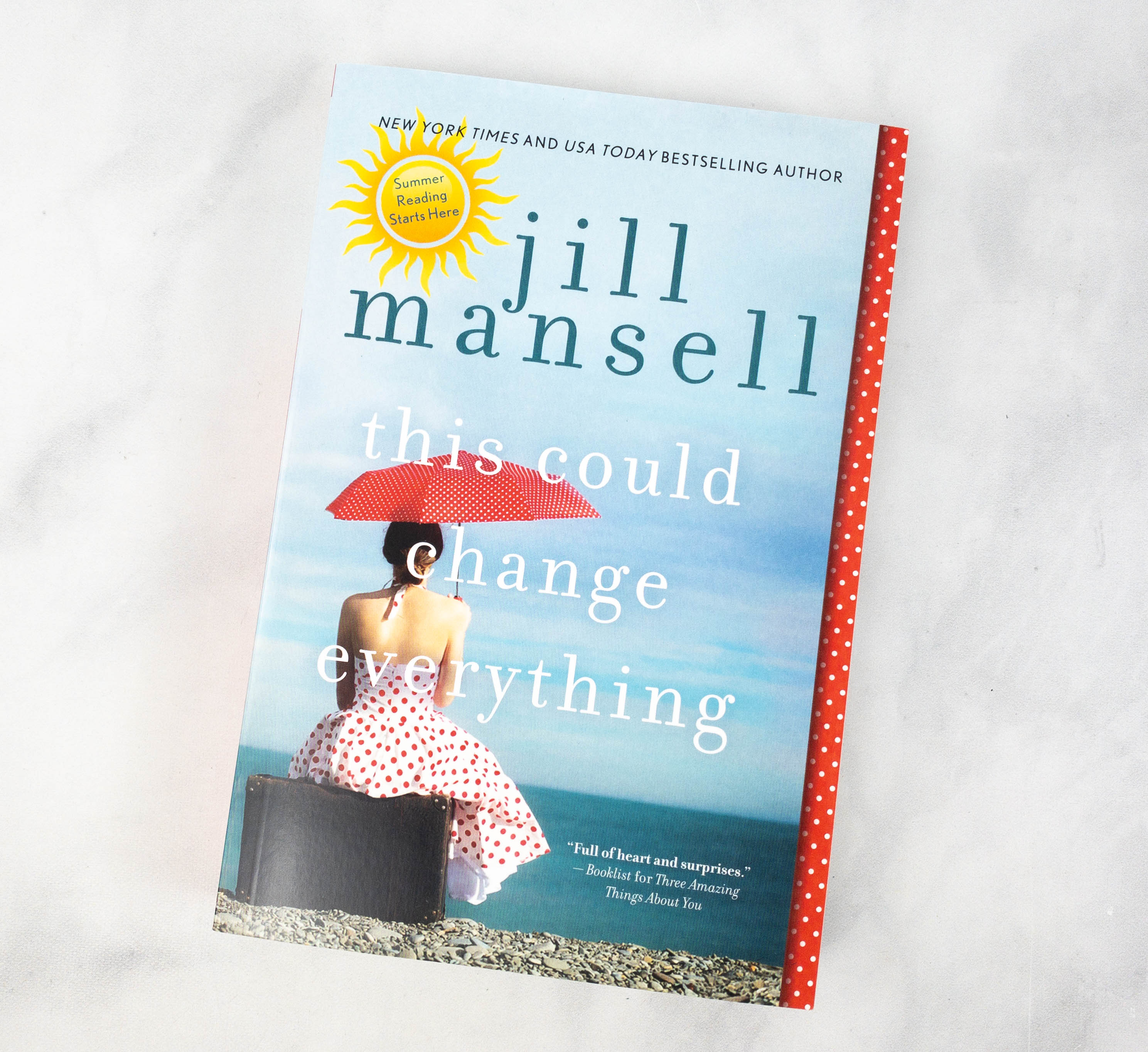 This Could Change Everything by Jill Mansell ($6.26)
International bestseller Jill Mansell crafts the perfect summertime tale about finding your roots, filled with romance, friendship, and the power of redemption. You'll laugh, you'll cry, and you'll never want the story to end.

All it takes is one email to end her relationship, get her kicked out of her apartment, and just about ruin her life. Essie Phillips never meant for her private rant to be sent to everyone in her address book, but as soon as it goes viral, her life as she knows it is over.

Solution: move to a new town, find a new job, make new friends. A chance meeting with Zillah and the rest of the folks in her boarding house, might be exactly the second chance Essie needs. If only it were as simple as that…

Light-hearted and comforting, this book is the perfect romantic escape for any summertime reading list!

Also by Jill Mansell:
Miranda's Big Mistake
Maybe This Time
It Started with a Secret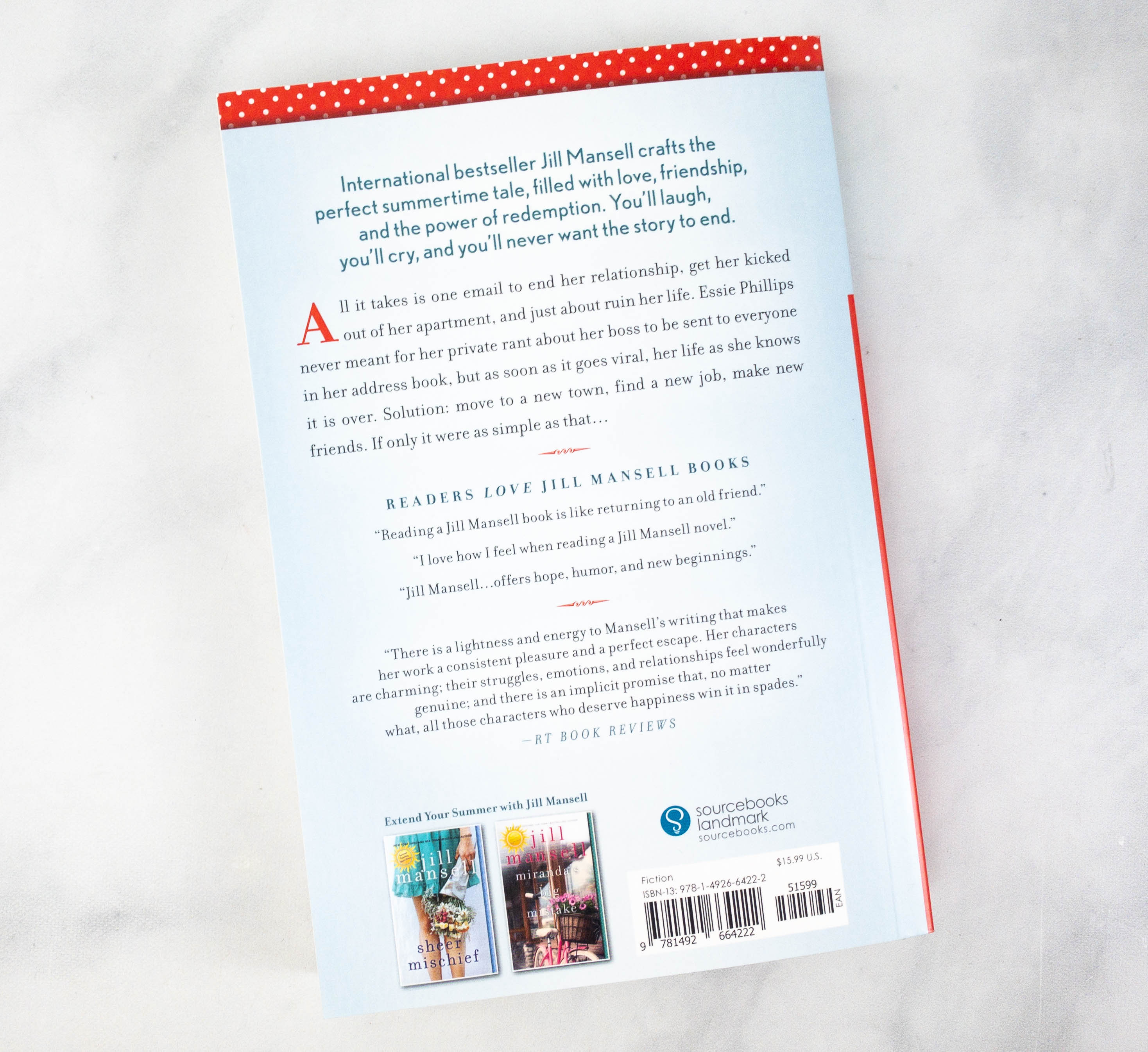 The back cover features a short insight to the book and it also shows some titles from the same author as well.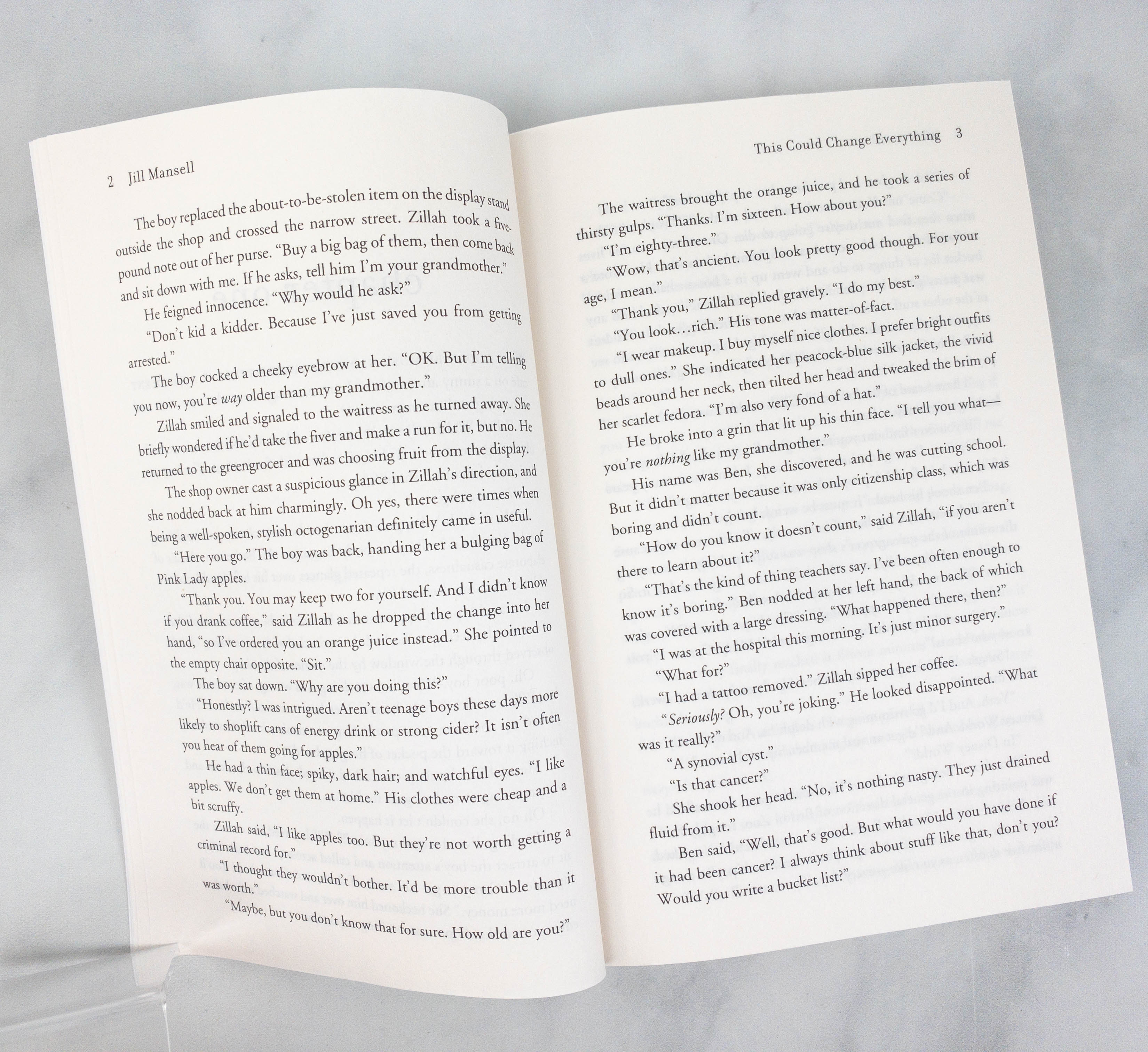 The story follows Essie Phillips as she embarks on a new chapter of her life, all of which were triggered by an email she sent where she was just being honest with how she felt. This makes a nice summer read!
I love the lightheartedness of the story. It's quirky and charming! This shows readers that you may be down in life but you can still find the light and get up because after all, when you've hit rock bottom, there's no way but up!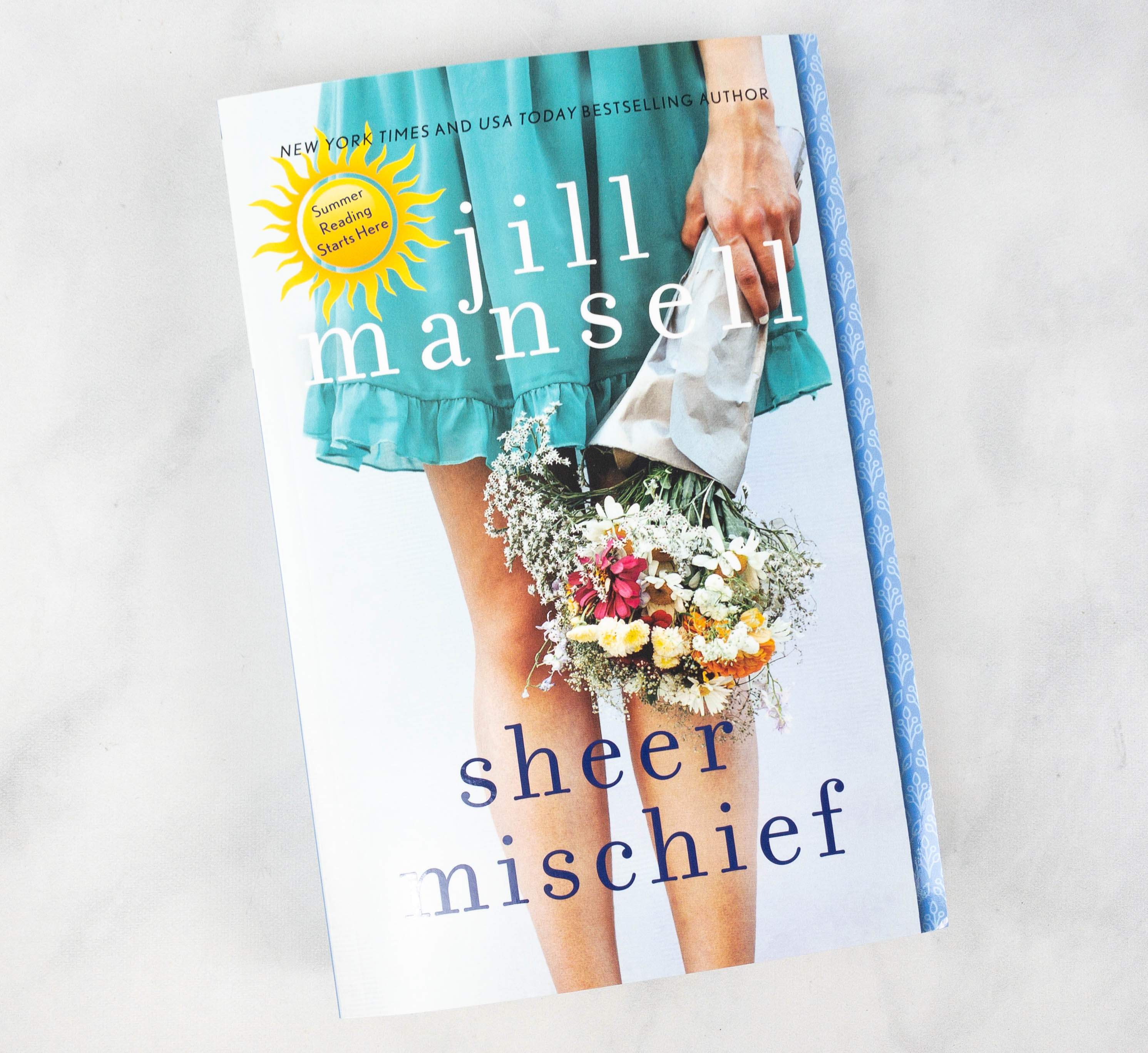 Sheer Mischief by Jill Mansell ($11.51)
Dive into summer with this delightful tale of 90s sisterhood, full of British charm and swoon-worthy romance, from international bestselling chick-lit author Jill Mansell!

It's not that Janey Sinclair isn't pleased to see her sister… It's just that being woken at 7:00 a.m. by Maxine, complete with police escort, isn't quite how she'd planned to spend her Sunday. Even so, Janey, who's trying to rebuild her life after her husband disappeared, is delighted to have her sister back home with her in Cornwall.

That is, until Maxine sets her sights on an impossibly glamorous fashion photographer, who happens to be new to town. Janey knows there's no limit to the mischief her sister will create to dispatch her romantic rivals.

But neither sister realizes just how close to home the competition will get…

A romantic romp, with small-town antics, sisterhood, and a throwback vibe, Sheer Mischief is sure to please any fan of British chick-lit.

Also by Jill Mansell:
It Started With a Secret
This Could Change Everything
Mixed Doubles
Miranda's Big Mistake
Maybe This Time
The back cover has a few reviews about the book along with a short summary.
This book from the same author as the previous one was written in many POVs so it's kind of a whirlwind. I love how the story was paced because it enabled me to relate to the characters a bit more.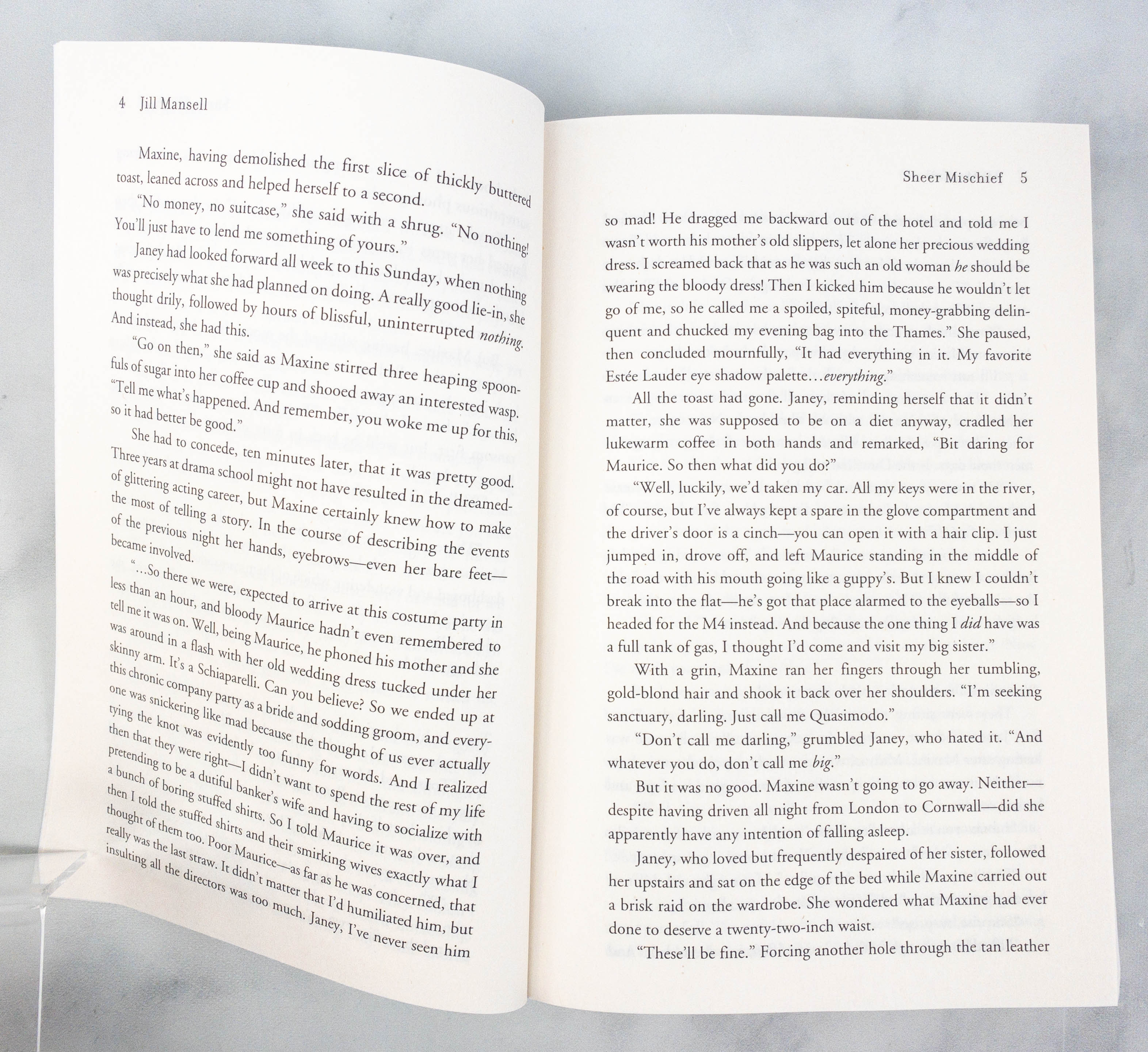 This one is also fun to read. It's a funny and cozy romance book that's I think is a great summer read!
This month's Popular Romance book picks are great. I love that although they came from the same author and are both under the same genre, the stories are quite different. They're both really good reads and the characters were really fun and relatable! All in all, I enjoyed this month's BookCase Club curation for fans of romance novels! If you're looking for new titles to add to your to-read list, this subscription is for you. You can pick a genre and they will send the book at your doorsteps! Also, the subscription is flexible so you can change the genre every month depending on your mood!
Have you tried BookCase.Club? What are you currently reading?