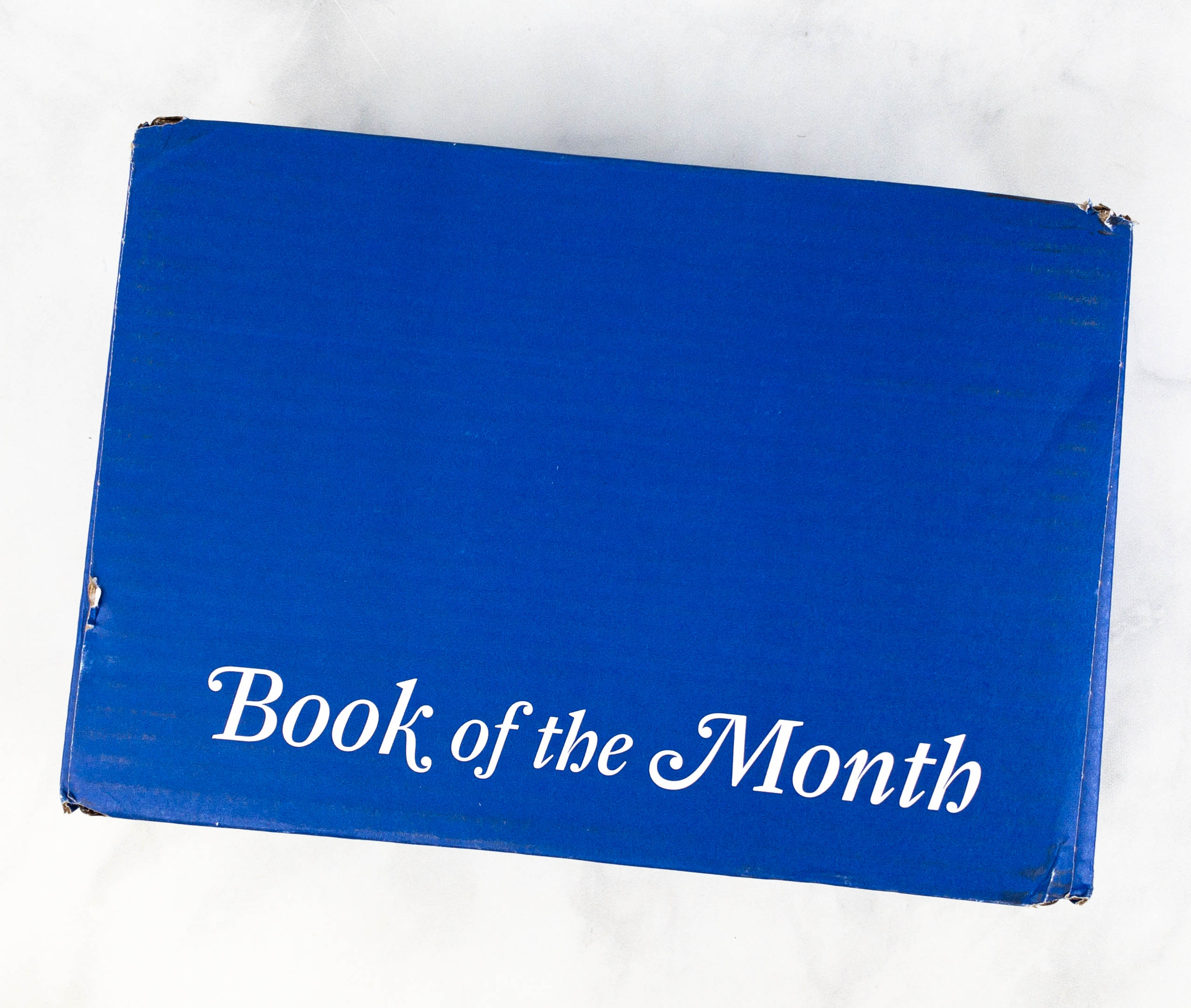 Book of the Month Club is a monthly book subscription box. Each month, their panel of judges selects 5 books, which they announce on the first of the month, and members have six days to decide which book (or books) they would like to receive. One book per month is included in the membership fee, and members can purchase up to two additional books each month for $9.99 per title. The subscription price is $14.99 per month.
DEAL: When you use coupon code SUNNY5 you'll get your first month for just $10.99!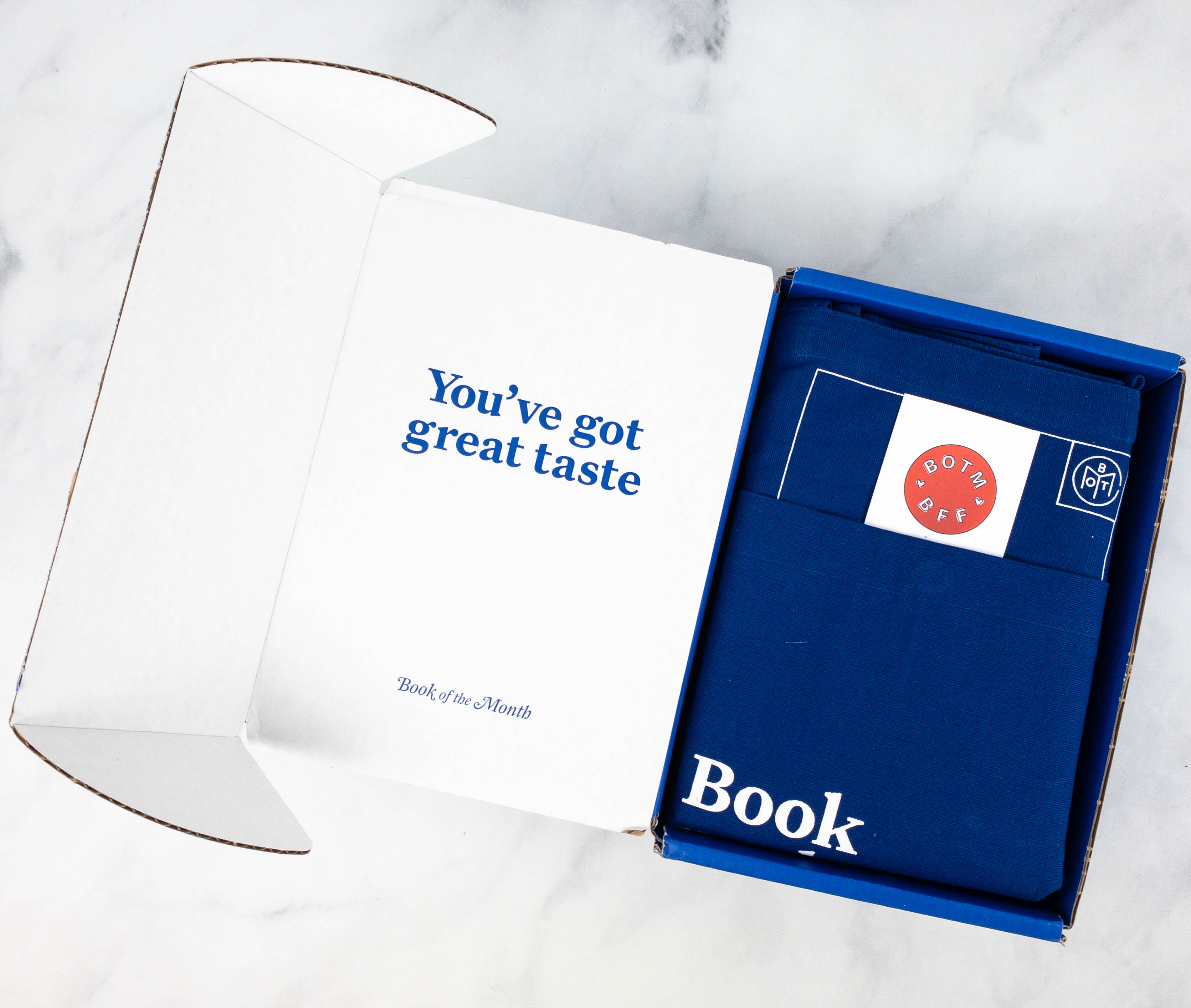 The books come in a royal blue box.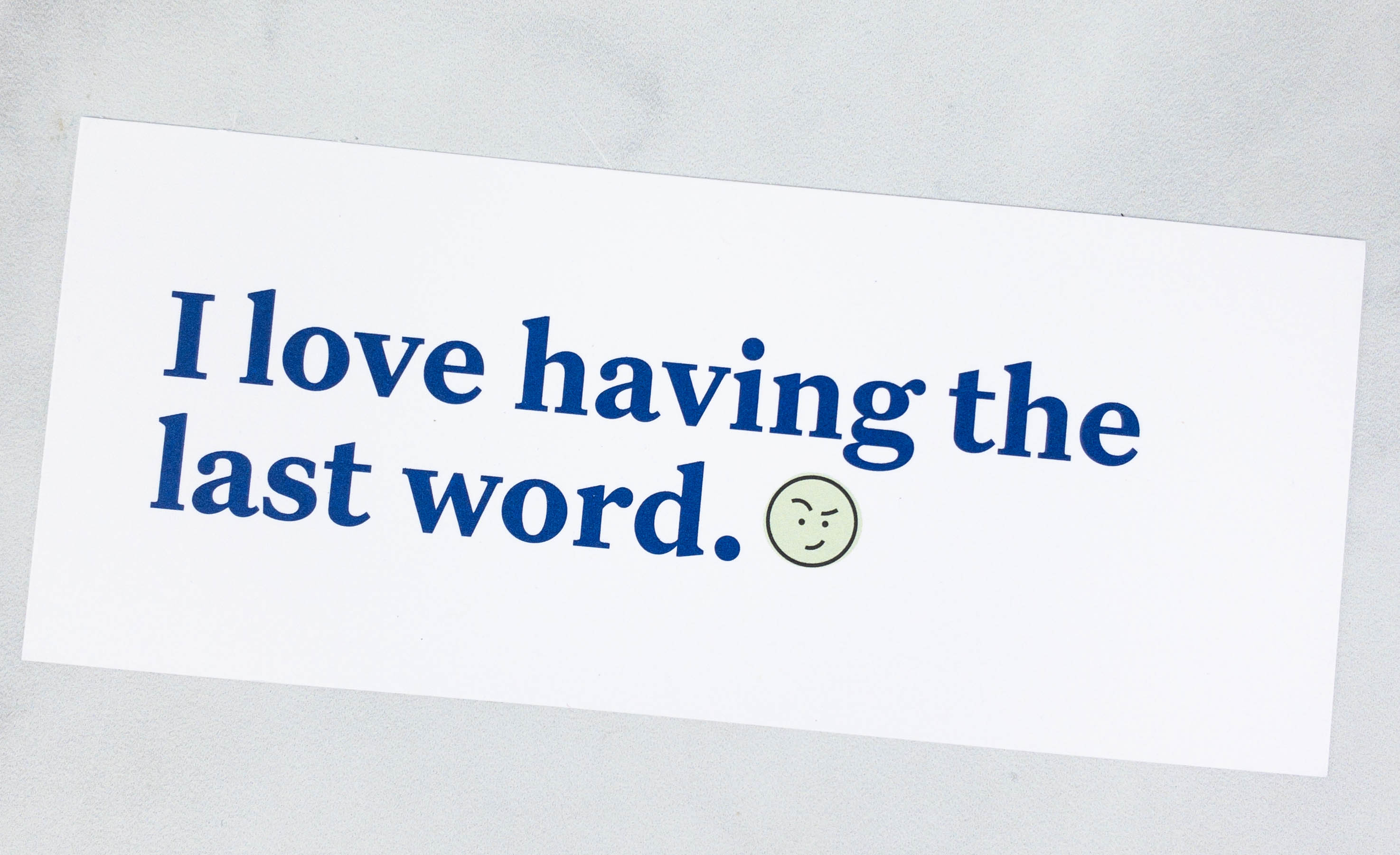 There's also a bookmark that says "I love having the last word."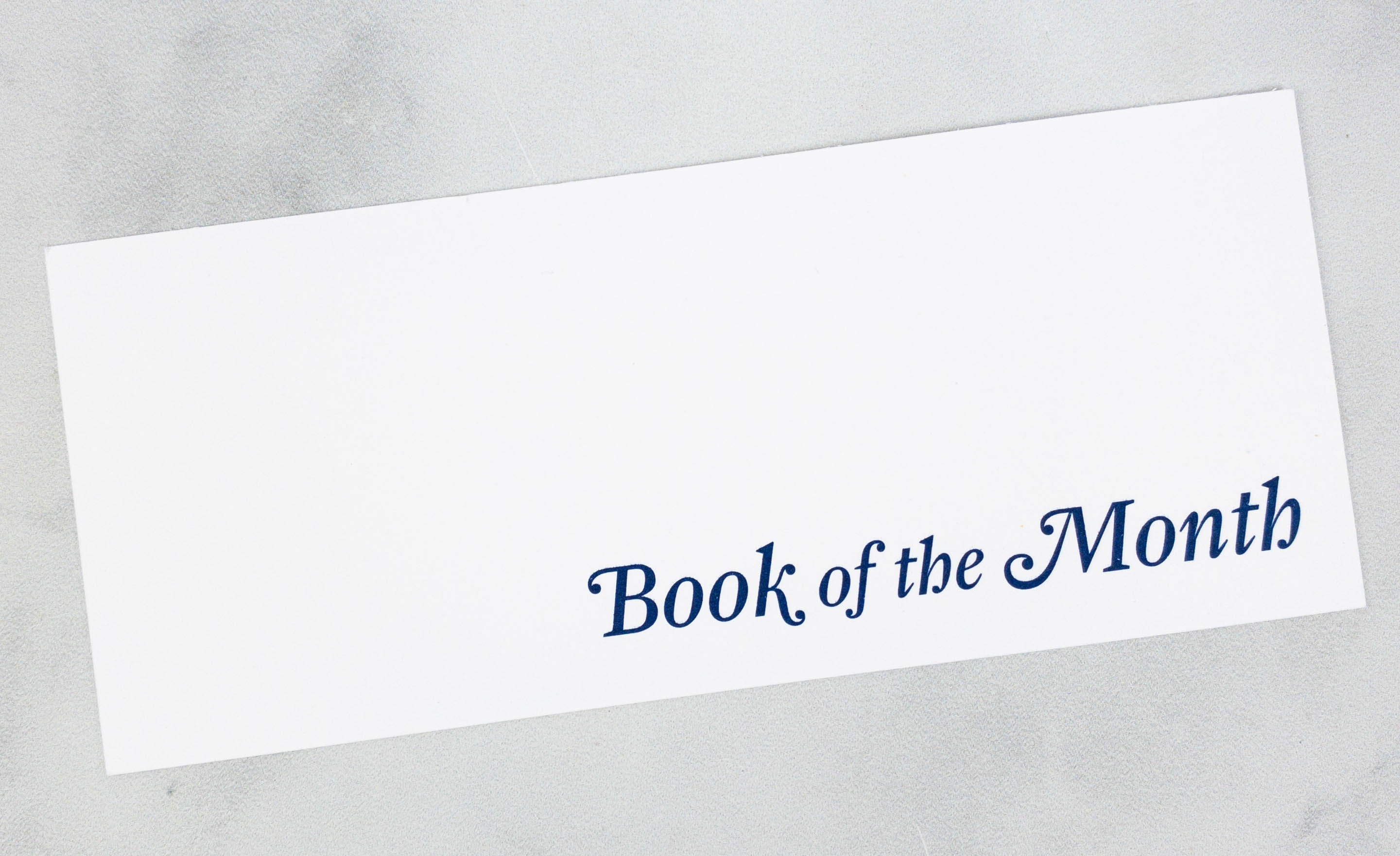 The back has the Book of the Month branding.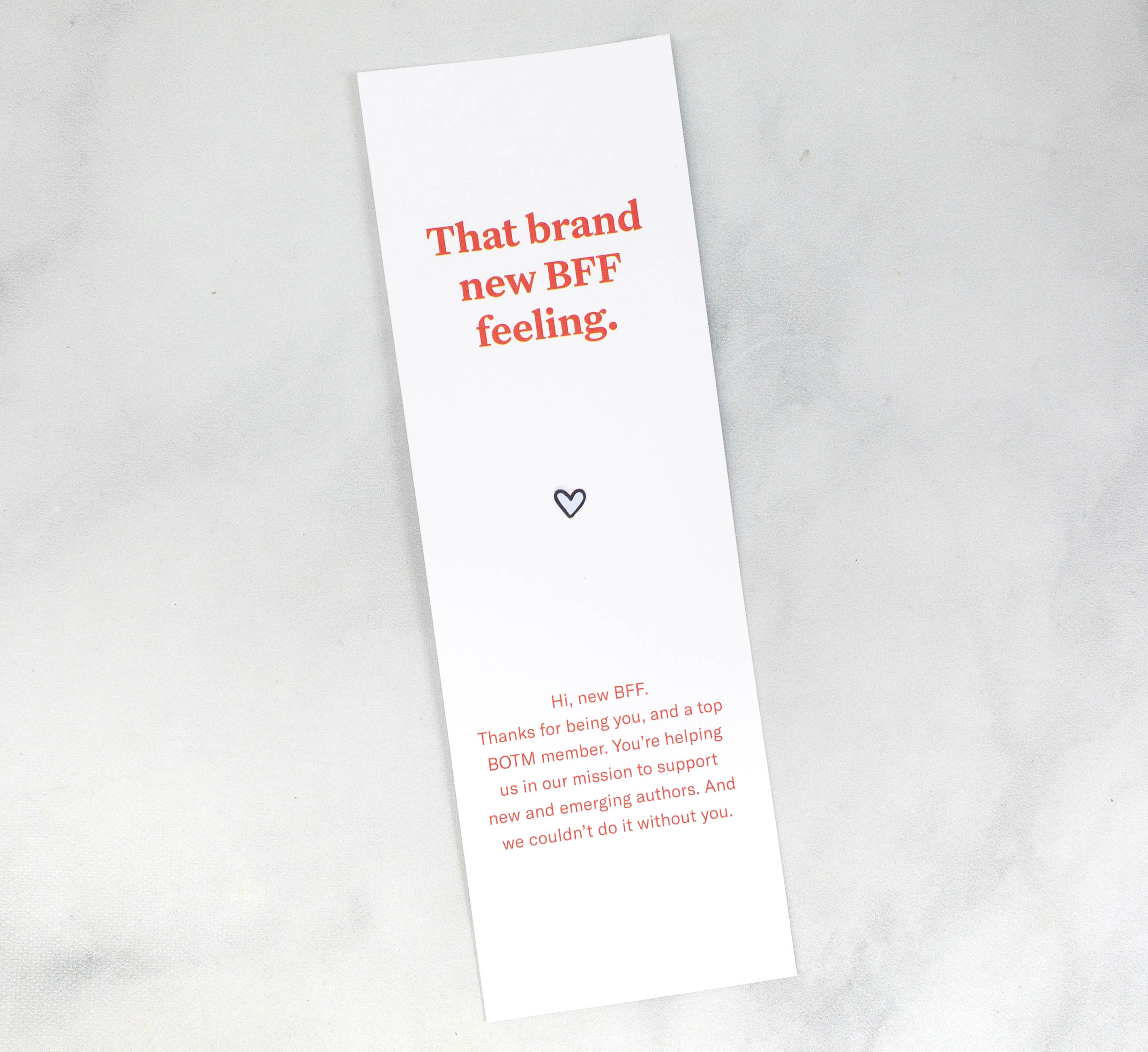 Another bookmark is included and it has a thank you message from BOTM!
Everything in my box! I received the book tote as a BFF rewards member.
The Book of the Month subscription includes one book per month. You can add on extra titles for $9.99 per book!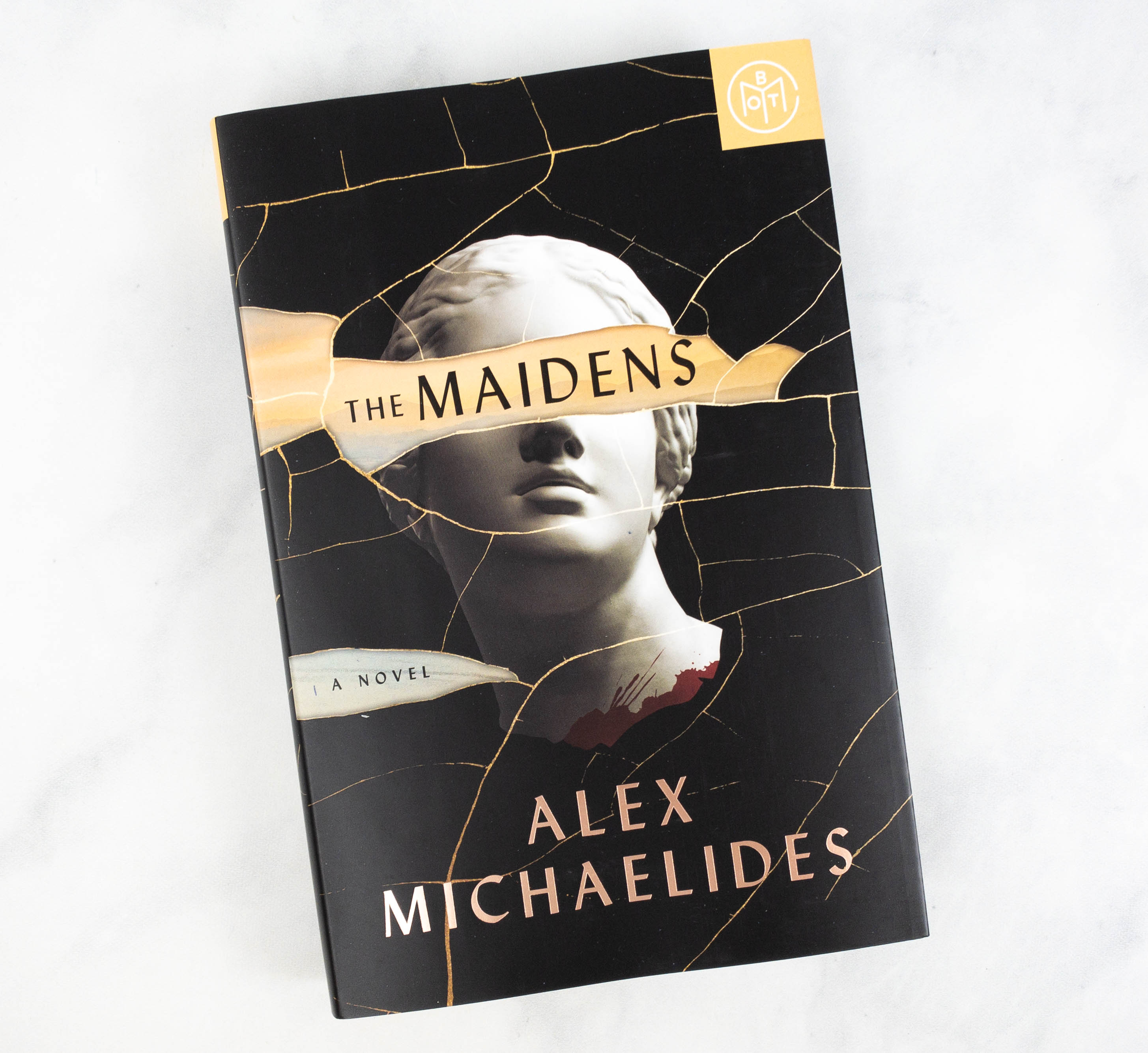 The Maidens by Alex Michaelides ($16.79)
From the #1 New York Times bestselling author of The Silent Patient comes a spellbinding tale of psychological suspense, weaving together Greek mythology, murder, and obsession, that further cements "Michaelides as a major player in the field" (Publishers Weekly).

Edward Fosca is a murderer. Of this Mariana is certain. But Fosca is untouchable. A handsome and charismatic Greek tragedy professor at Cambridge University, Fosca is adored by staff and students alike―particularly by the members of a secret society of female students known as The Maidens.

Mariana Andros is a brilliant but troubled group therapist who becomes fixated on The Maidens when one member, a friend of Mariana's niece Zoe, is found murdered in Cambridge.

Mariana, who was once herself a student at the university, quickly suspects that behind the idyllic beauty of the spires and turrets, and beneath the ancient traditions, lies something sinister. And she becomes convinced that, despite his alibi, Edward Fosca is guilty of the murder. But why would the professor target one of his students? And why does he keep returning to the rites of Persephone, the maiden, and her journey to the underworld?

When another body is found, Mariana's obsession with proving Fosca's guilt spirals out of control, threatening to destroy her credibility as well as her closest relationships. But Mariana is determined to stop this killer, even if it costs her everything―including her own life.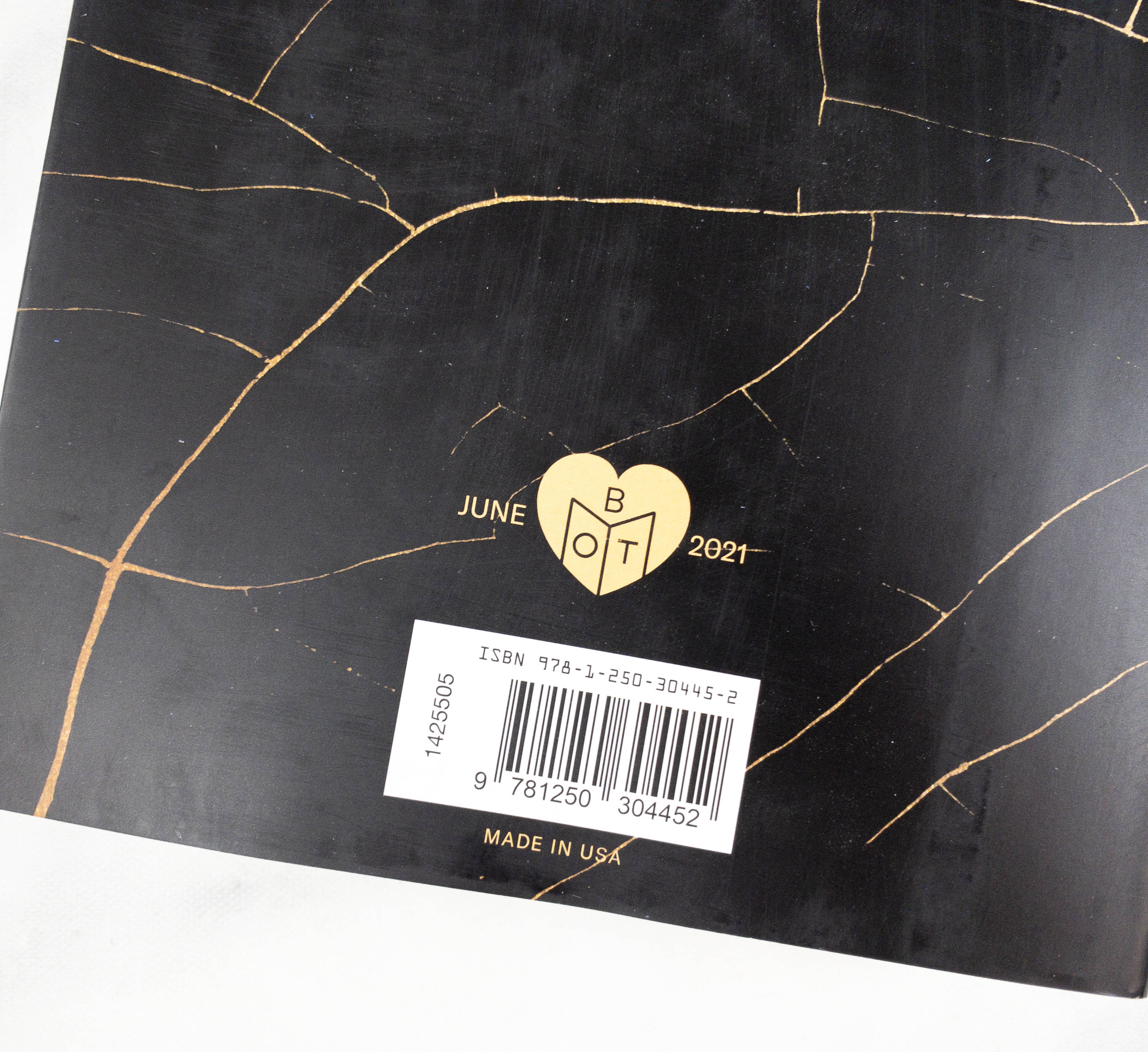 The back of the book indicates that it is from the BOTM June 2021 selection.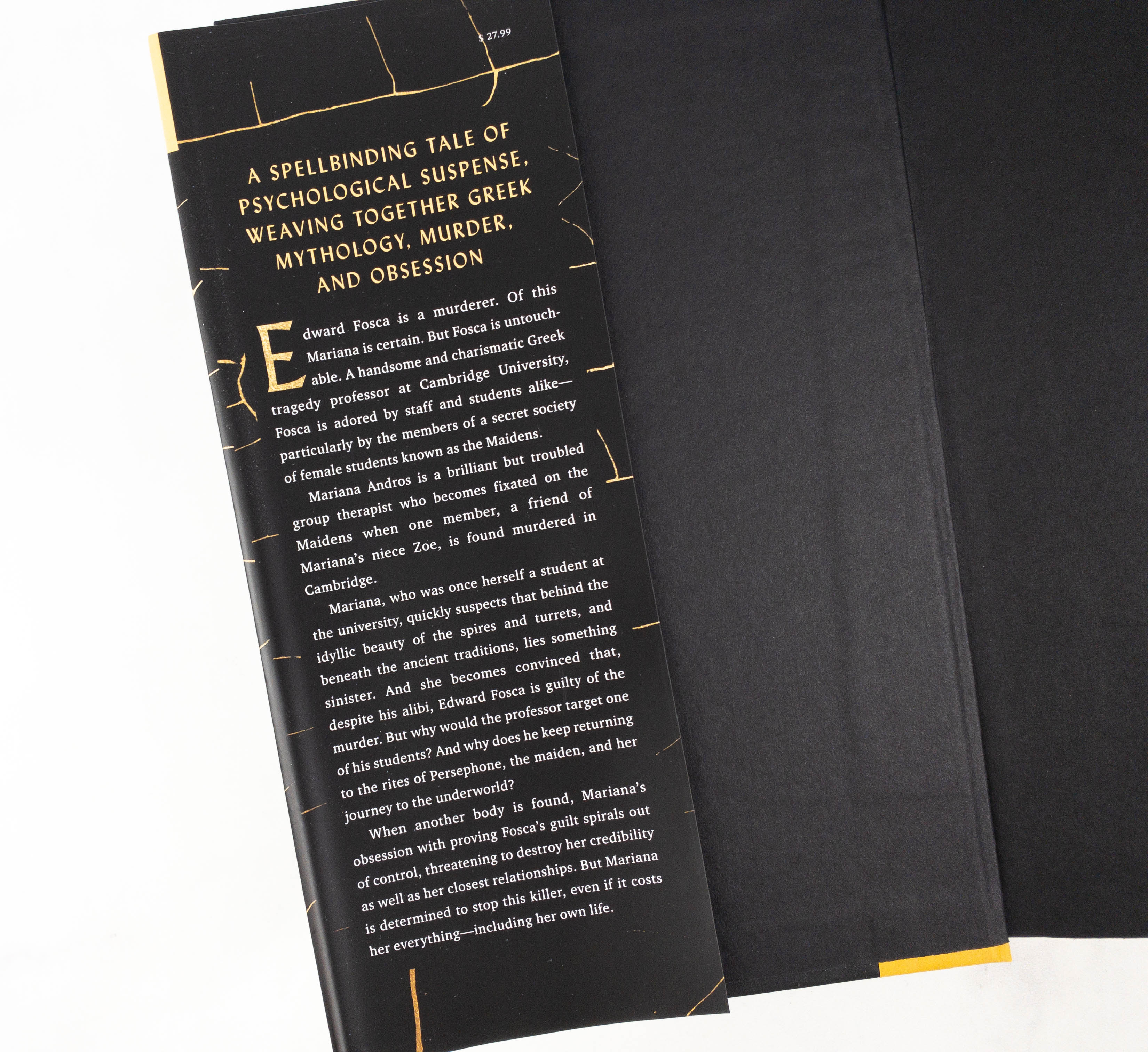 This is a good read for thriller and mystery fans, as well as mythology!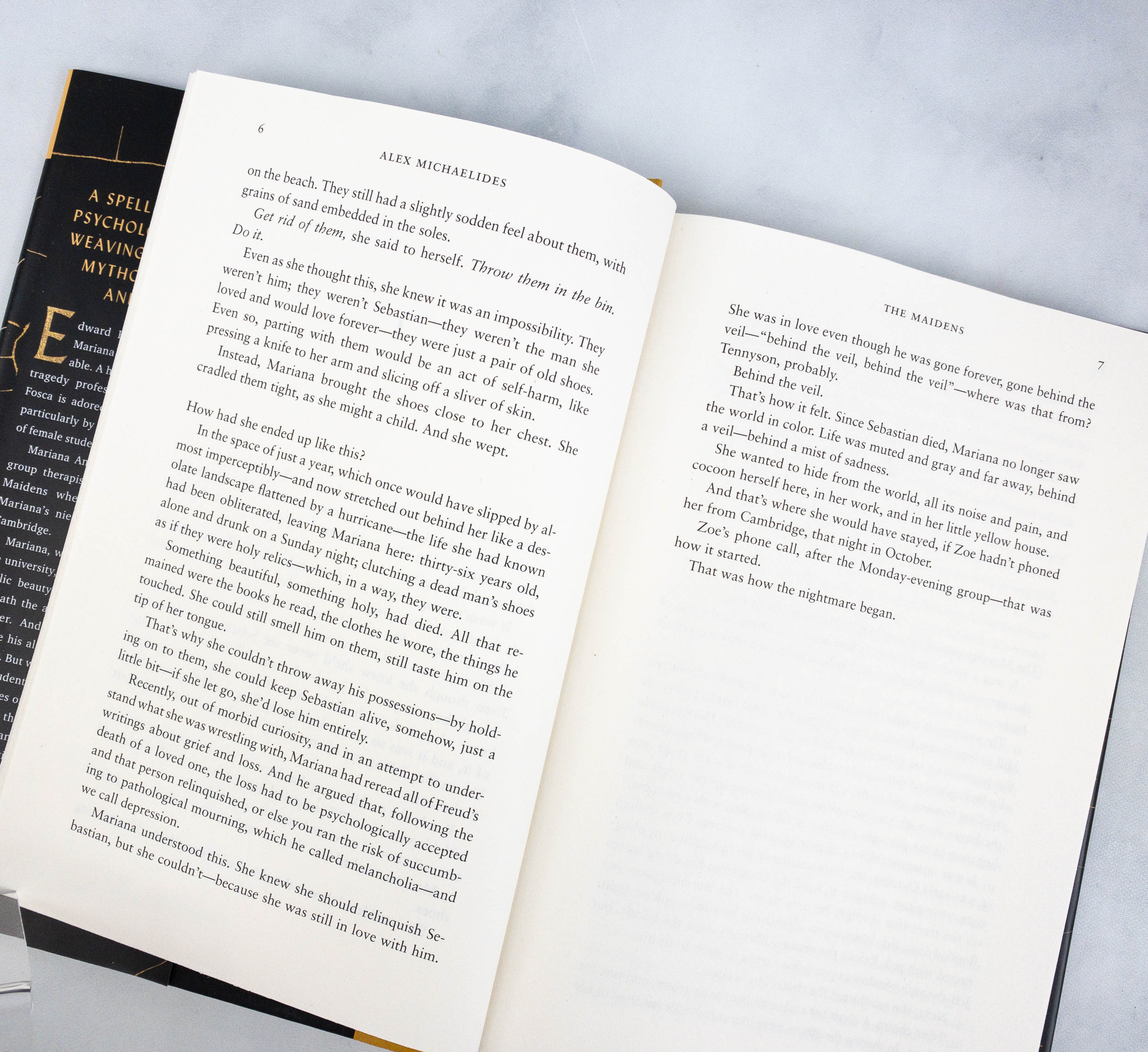 Greek mythology plays an important part in the storyline, but you don't have to be familiar to it to appreciate the book. Everything is also well-explained.
This book did live up to my expectations. There were some parts in the beginning where it felt slow but the pace also improved later on and it kept me hooked!
Half Sick of Shadows by Laura Sebastian ($22.99)
The Lady of Shalott reclaims her story in this bold feminist reimagining of the Arthurian myth from the New York Times bestselling author of Ash Princess.

Everyone knows the legend. Of Arthur, destined to be a king. Of the beautiful Guinevere, who will betray him with his most loyal knight, Lancelot. Of the bitter sorceress, Morgana, who will turn against them all. But Elaine alone carries the burden of knowing what is to come–for Elaine of Shalott is cursed to see the future.

On the mystical isle of Avalon, Elaine runs free and learns of the ancient prophecies surrounding her and her friends–countless possibilities, almost all of them tragic.

When their future comes to claim them, Elaine, Guinevere, Lancelot, and Morgana accompany Arthur to take his throne in stifling Camelot, where magic is outlawed, the rules of society chain them, and enemies are everywhere. Yet the most dangerous threats may come from within their own circle.

As visions are fulfilled and an inevitable fate closes in, Elaine must decide how far she will go to change destiny–and what she is willing to sacrifice along the way.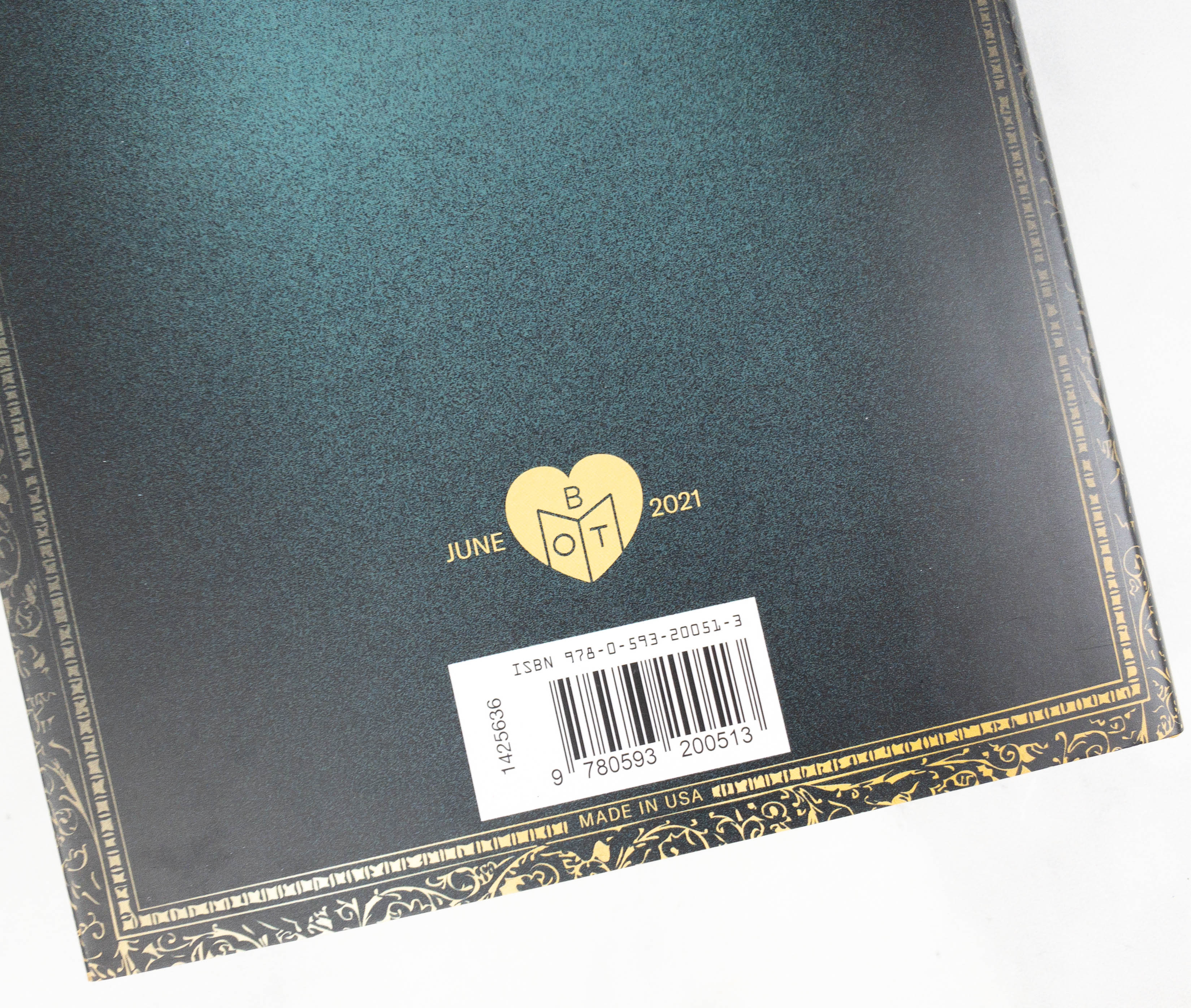 This one is an add-on. It's also from the June 2021 BOTM selection!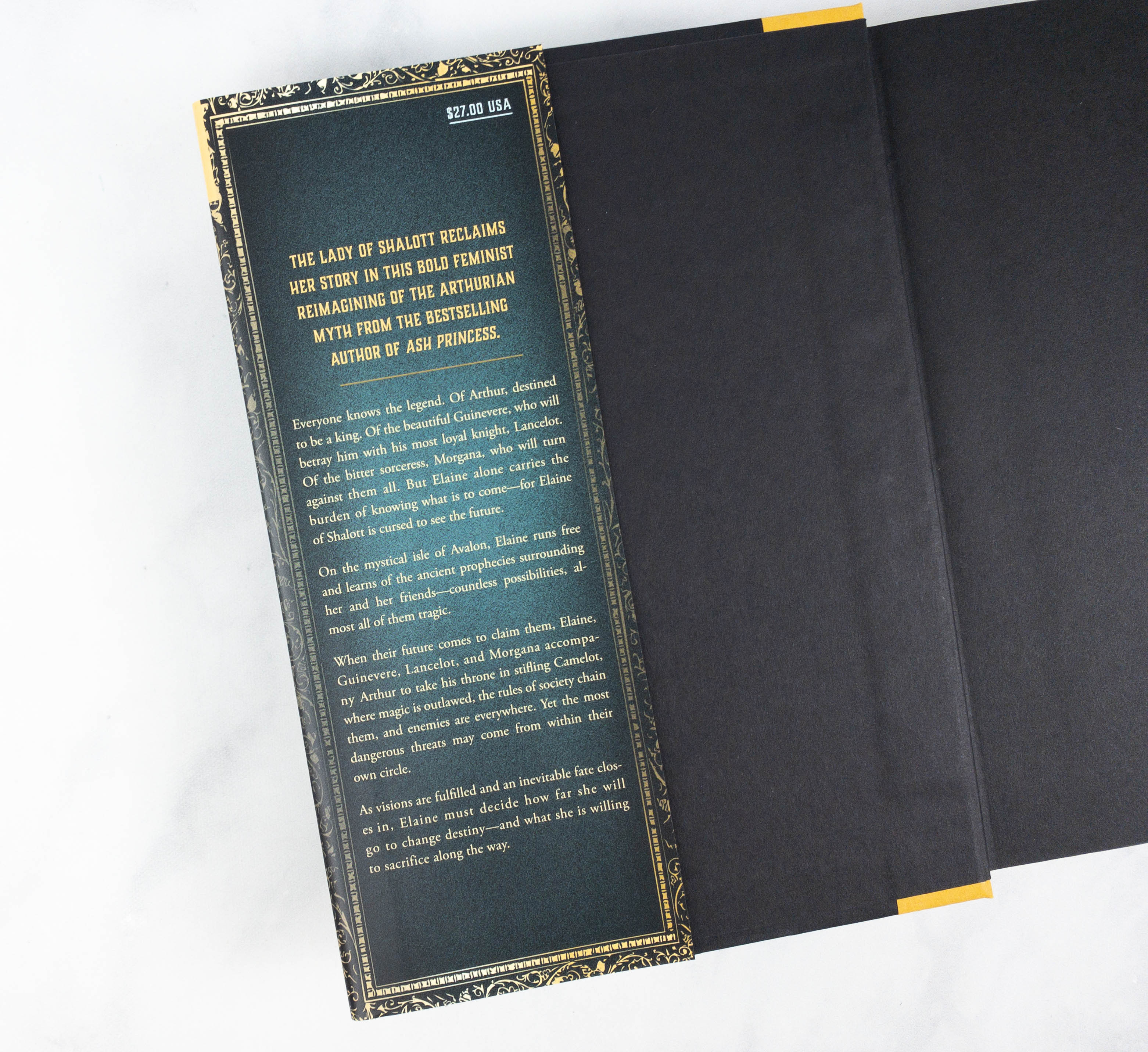 Just like the first book, this one would appeal to fans of mythology!
It's a retelling of The Lady of Shalott, an Arthurian legend. The author did a great job of putting a twist to the classic tale. I found myself enjoying the pages so much that I didn't notice I was already finished with a quarter of the book.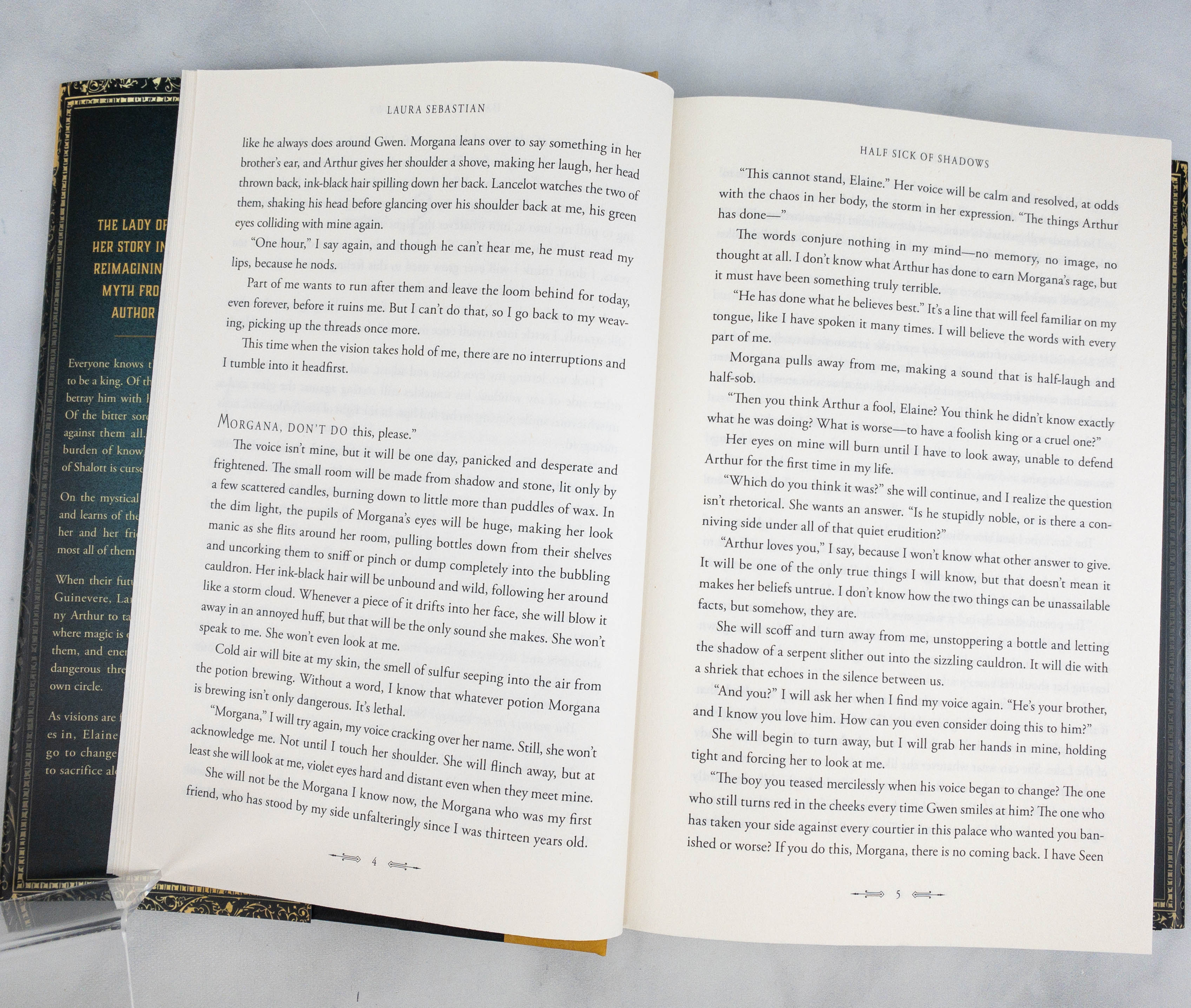 The writing style felt a bit like it was a young adult novel, which is nice. I also like how the story is told in the past-present-future style because it gives more insight to the characters.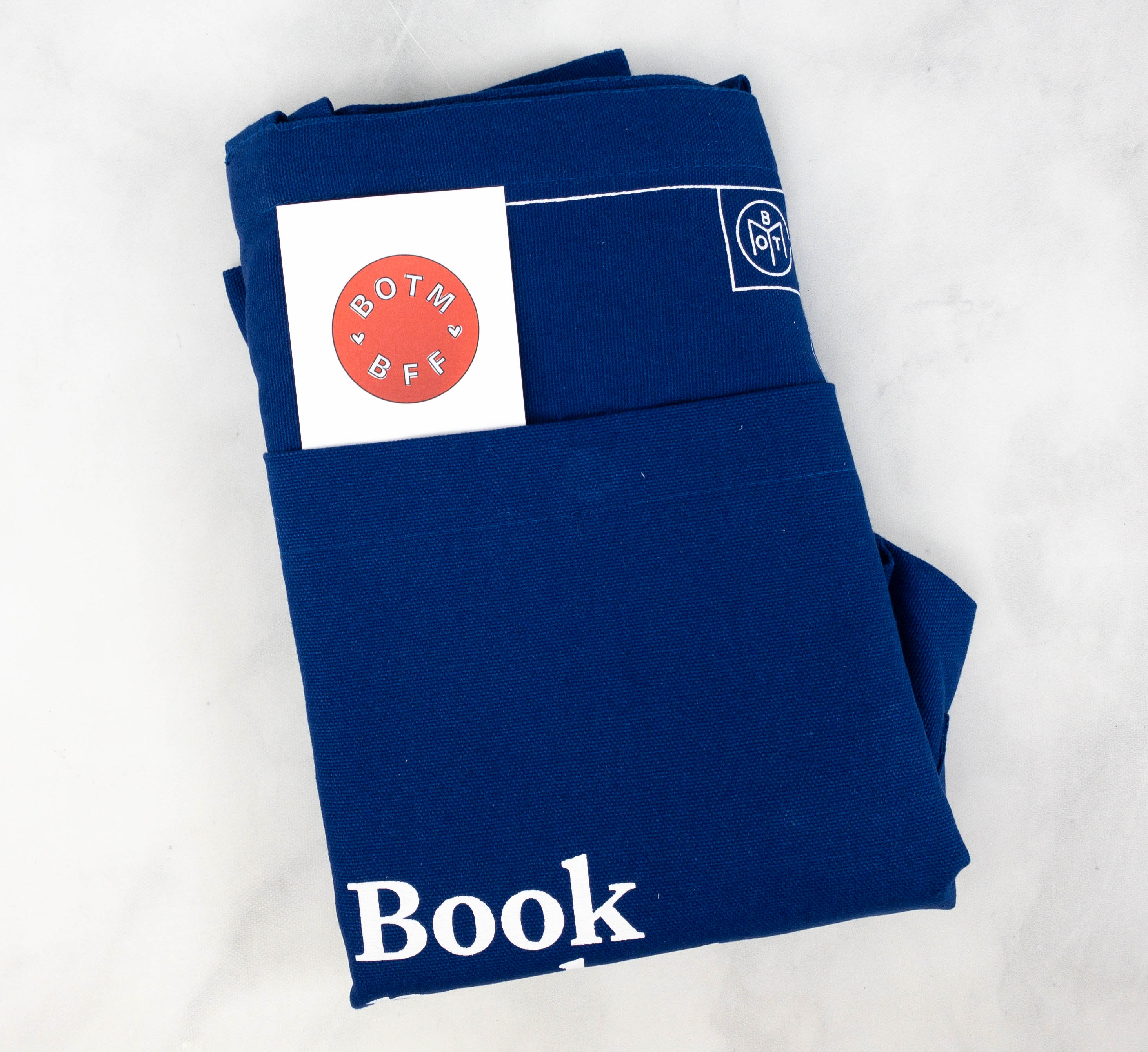 Tote Bag. The bag is so pretty! I received it as a BFF rewards member.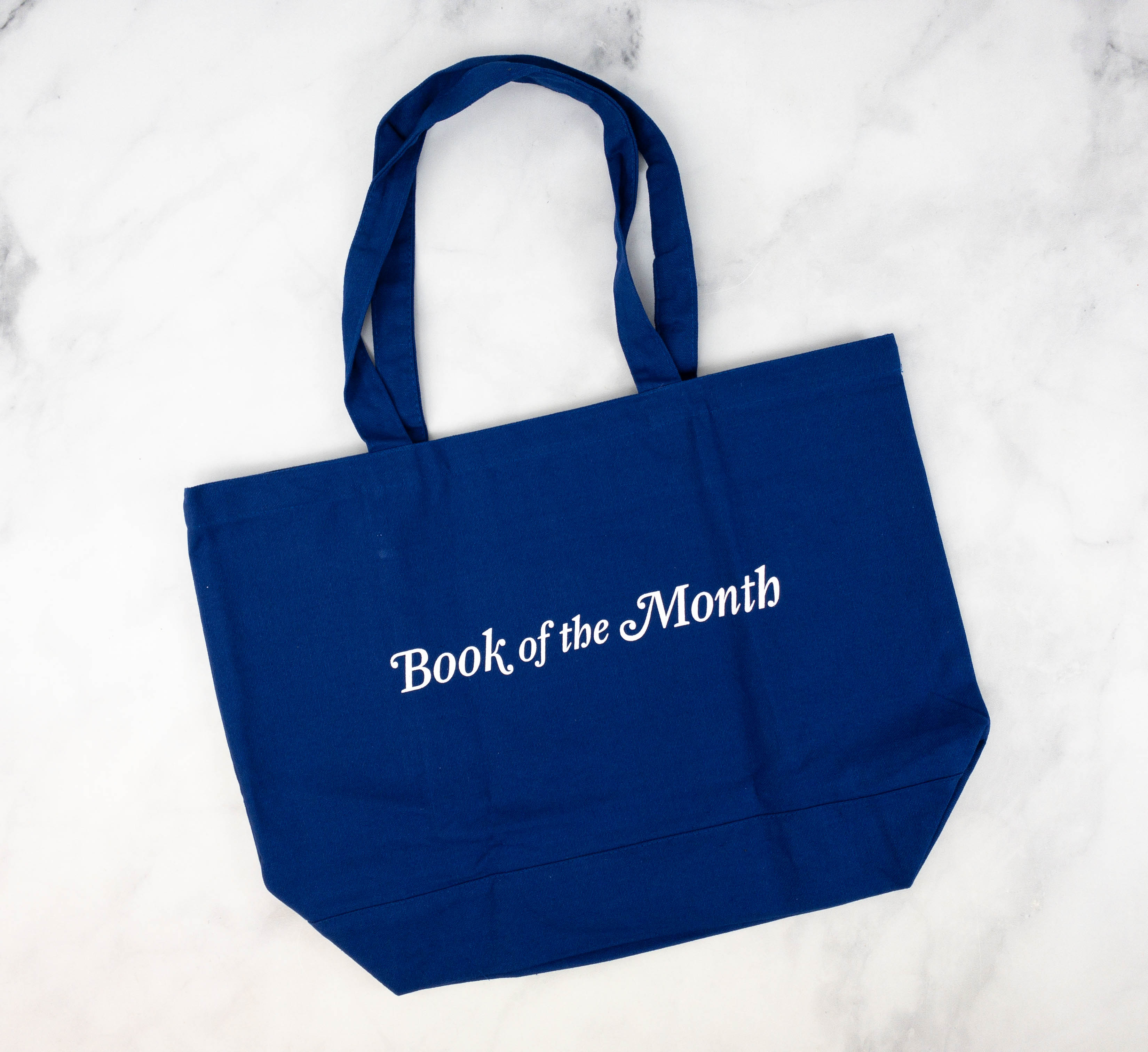 It's in blue, similar to the color of the box. It also has the Book of the Month branding in white.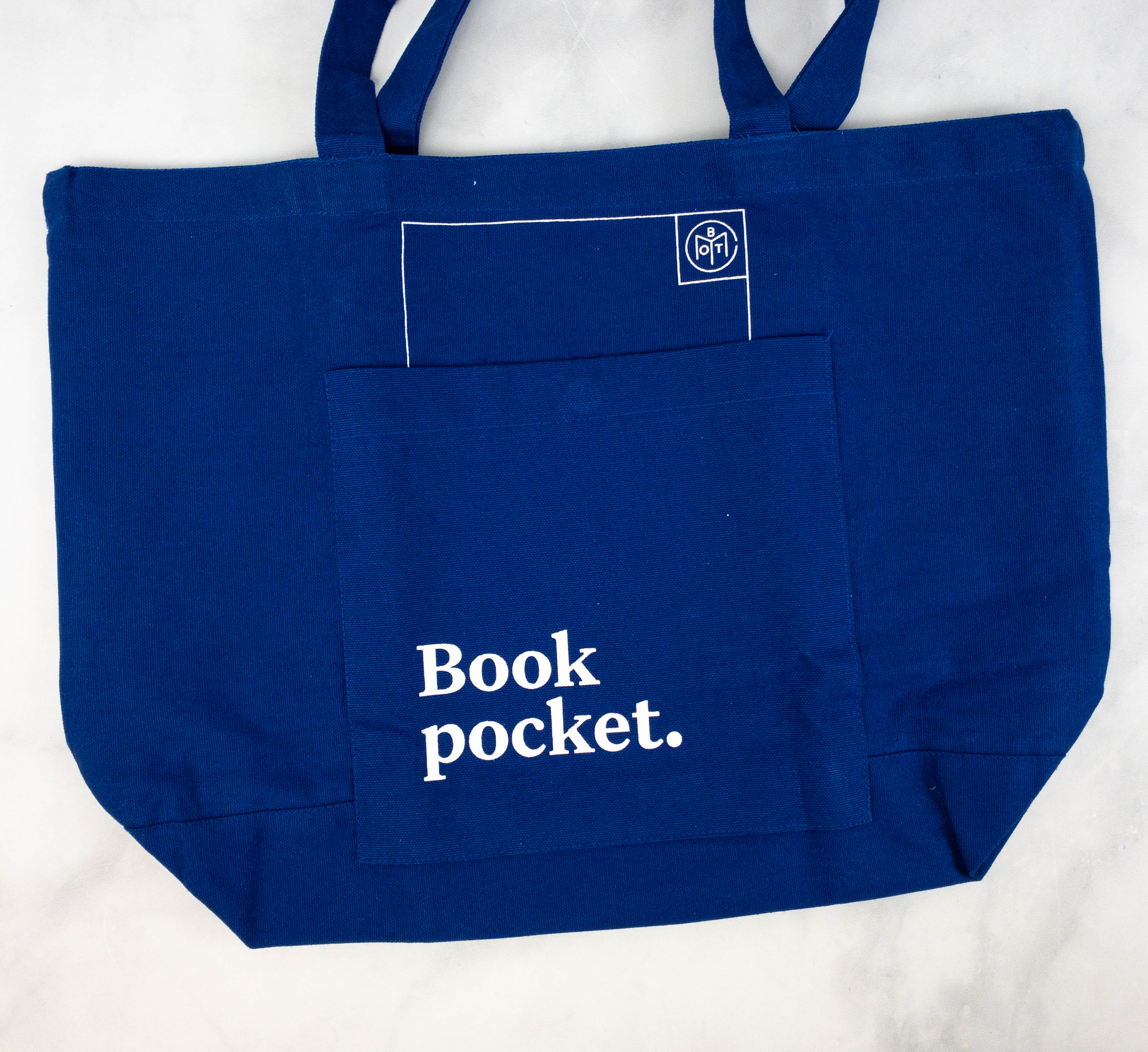 The straps are quite wide so they tug less on the skin even when the contents are heavy. It even has a book pocket at the back, so your book can stay protected even when traveling and not jumbled in with your other items.
Book of the Month has a great book selection for June, and I picked 2! The first one is a mix of mystery, thriller, and Greek mythology, and the second book is a retelling of an Arthurian legend. Both of them didn't disappoint. Their respective storytelling styles and interesting plots made the books so hard to put down! For bookworms looking for their next best read, this subscription would be a great help. They release a new selection every month, and you can pick the one that you like the most. In case you like more than one, you can also get an add-on!
What do you think of this month's book selections?