The future of cleaning has arrived with Blueland, and they have an amazing gift with purchase deal!
Blueland creates everyday eco-friendly cleaning products to save you money and space, without any plastic waste.
Get a FREE 2-piece Pop-up Sponge Set with a minimum $35 order (includes Blueland's bestsellers like The Clean Suite, The Everyday Clean, The Clean Essentials, and more), plus get an additional 10% off when you subscribe! No coupon code needed, just use this link to shop! (FYI, you'll see the items in your cart at checkout). Ends 7/31.  Exclusions apply.
Blueland is an eco-friendly subscription designed to reduce single-use packaging waste from your cleanup purchasing habits, and to reduce waste associated with packaging water with your products.
Check out our Blueland reviews to find out more about these cleaning products! So far we've tried everything but the laundry tablets, and we think they all work great.
About Blueland: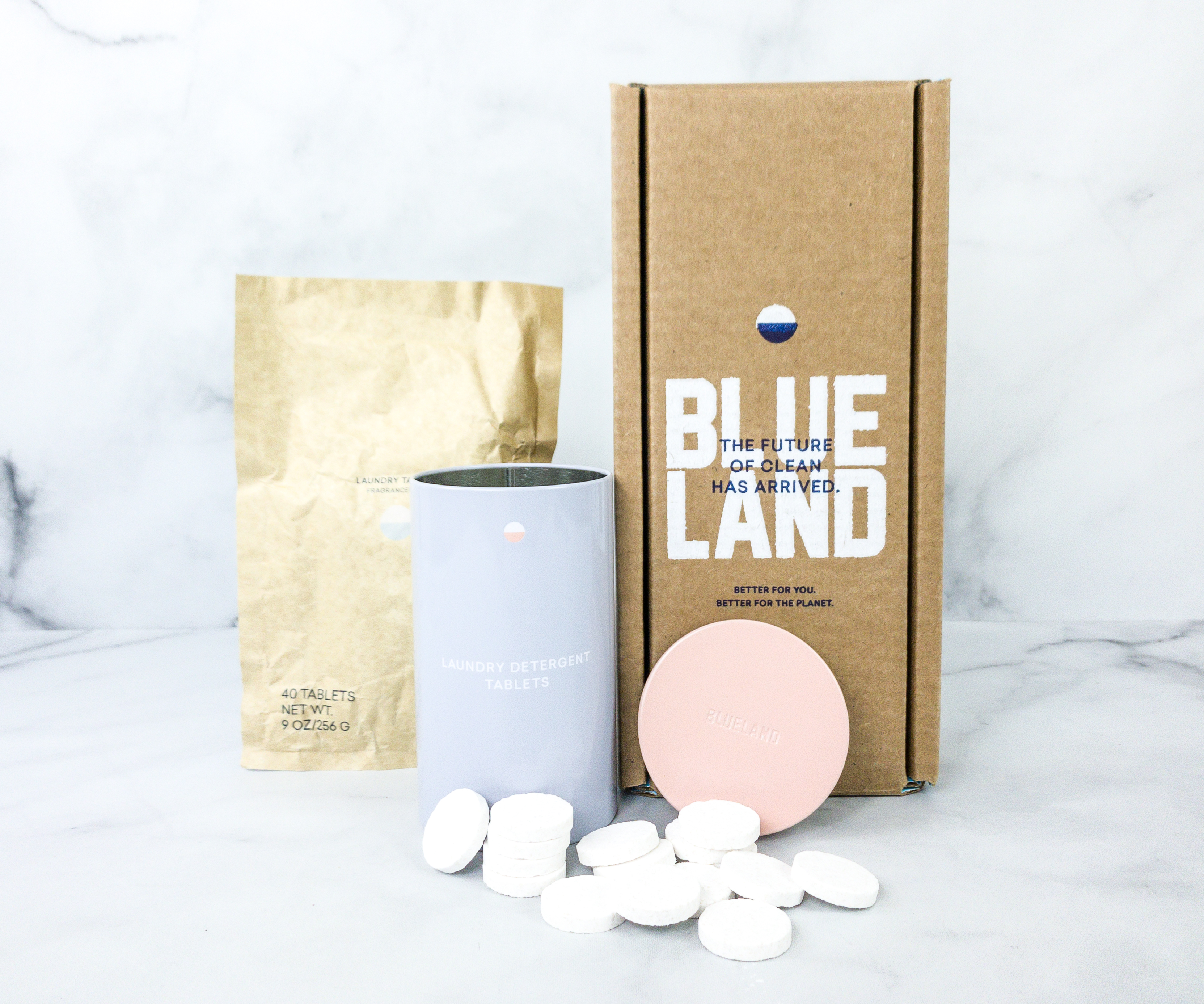 At Blueland, cleaning up our planet starts with cleaning our homes.

Starting with cleaning products – items traditionally sold in disposable plastic bottles, we can eliminate over 100 billion single-use plastic bottles in the US alone because our cleaners live in 100% reusable bottles.

Next? We're innovation-driven and on a mission to reimagine all categories of household packaged goods with innovative form factors and environmentally responsible packaging.
Are you getting Blueland?