Birchbox is a beauty sampling subscription service that sends 5 new items each month so you can try before you buy. Birchbox is $15 a month and you can choose a monthly sample during selection time, let Birchbox decide, or pick a pre-curated box. Birchbox's beauty subscription made the list in our 2021 readers' choices for best beauty boxes!
This is a review of a Customized Box with a Sample Choice item. Every month you can choose to select a curated box, pick a guaranteed sample, let Birchbox pick your box for you, swap your box for a selected full-size item, or swap your monthly box for points!
DEAL: Use one of these offers for a luxe freebie with your subscription – just visit Birchbox and use the code!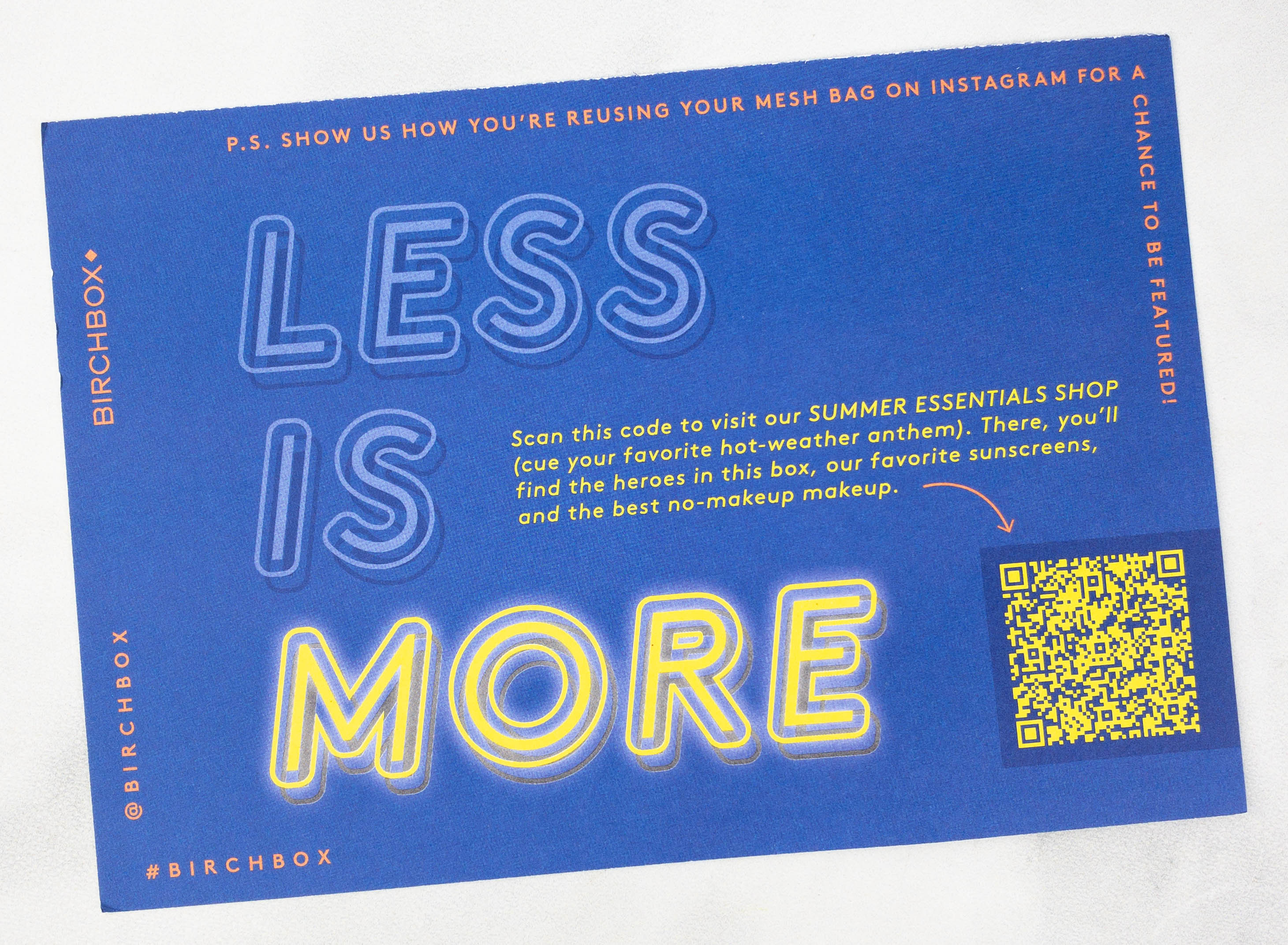 This card contains a QR code that directs you to Birchbox's Summer Essentials Shop.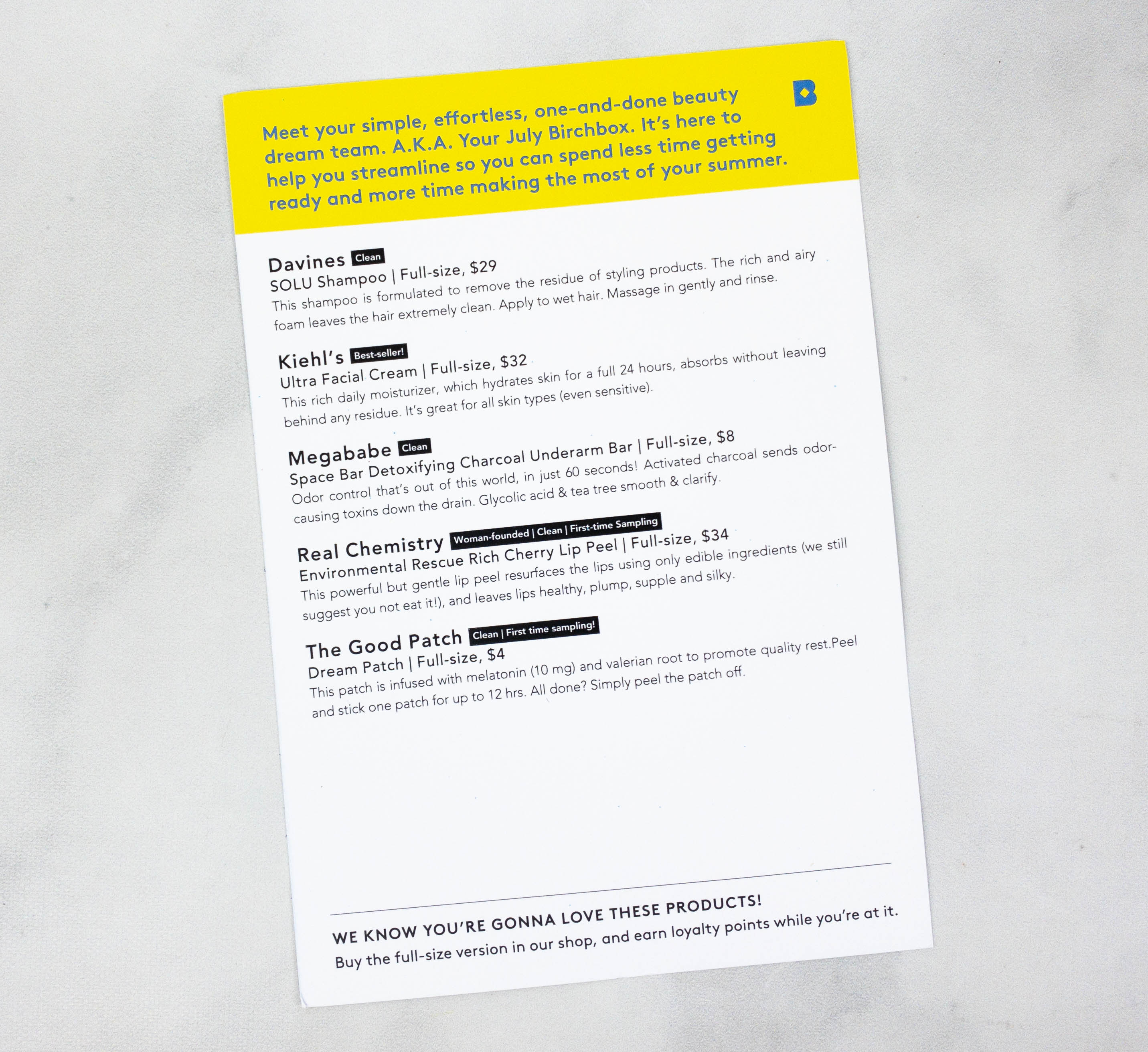 The back of the card features a list of all five samples inside the box. This list includes the price of the full-size version available on the Birchbox site, plus a brief tip on how to properly use them.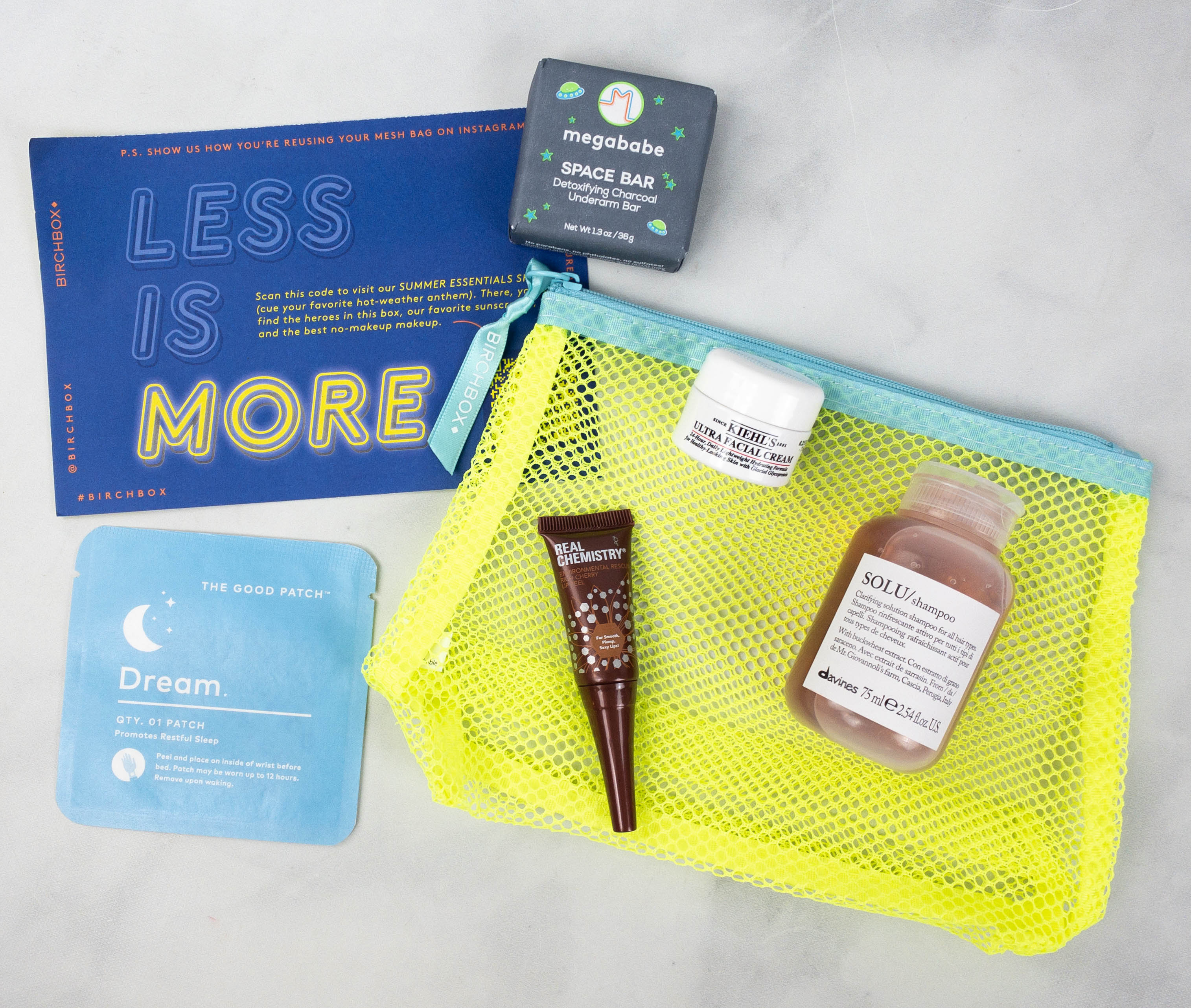 Everything in my July 2021 Box!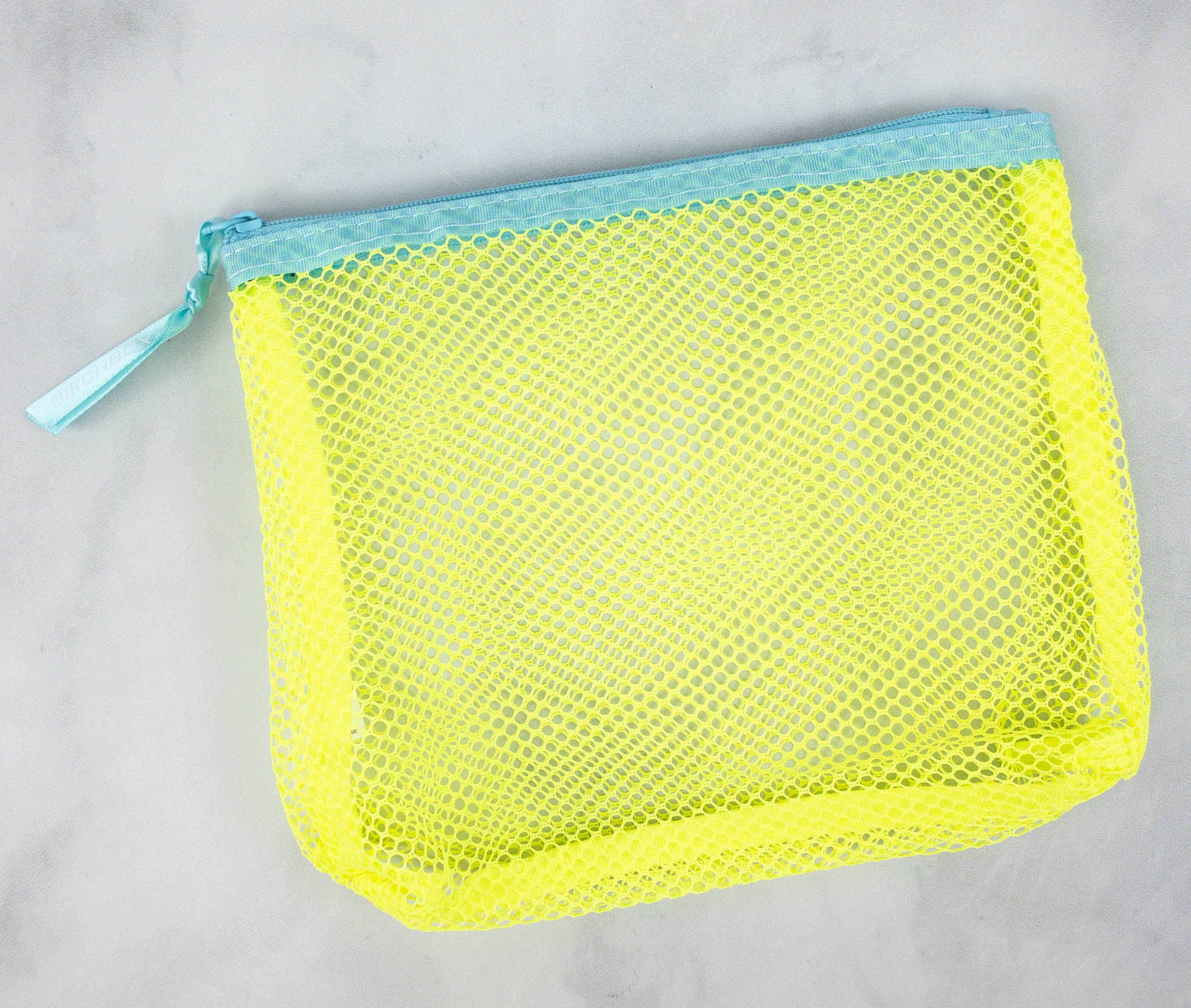 Pouch. This month's items were packed in a reusable mesh pouch instead of the usual box. I received the pouch in yellow, with a blue zipper. Love these for the beach!
The Good Patch Dream Patch ($4) This patch promotes restful sleep, as it's infused with melatonin, hops, and valerian root. It promises to provide a calming effect up to 12 hours to give you the rest that you need. Also, it's perfectly discreet and safe to use. I'm saving on to this one for when I am having a wound-up night and know I need sleep. Probably needed by the end of the week.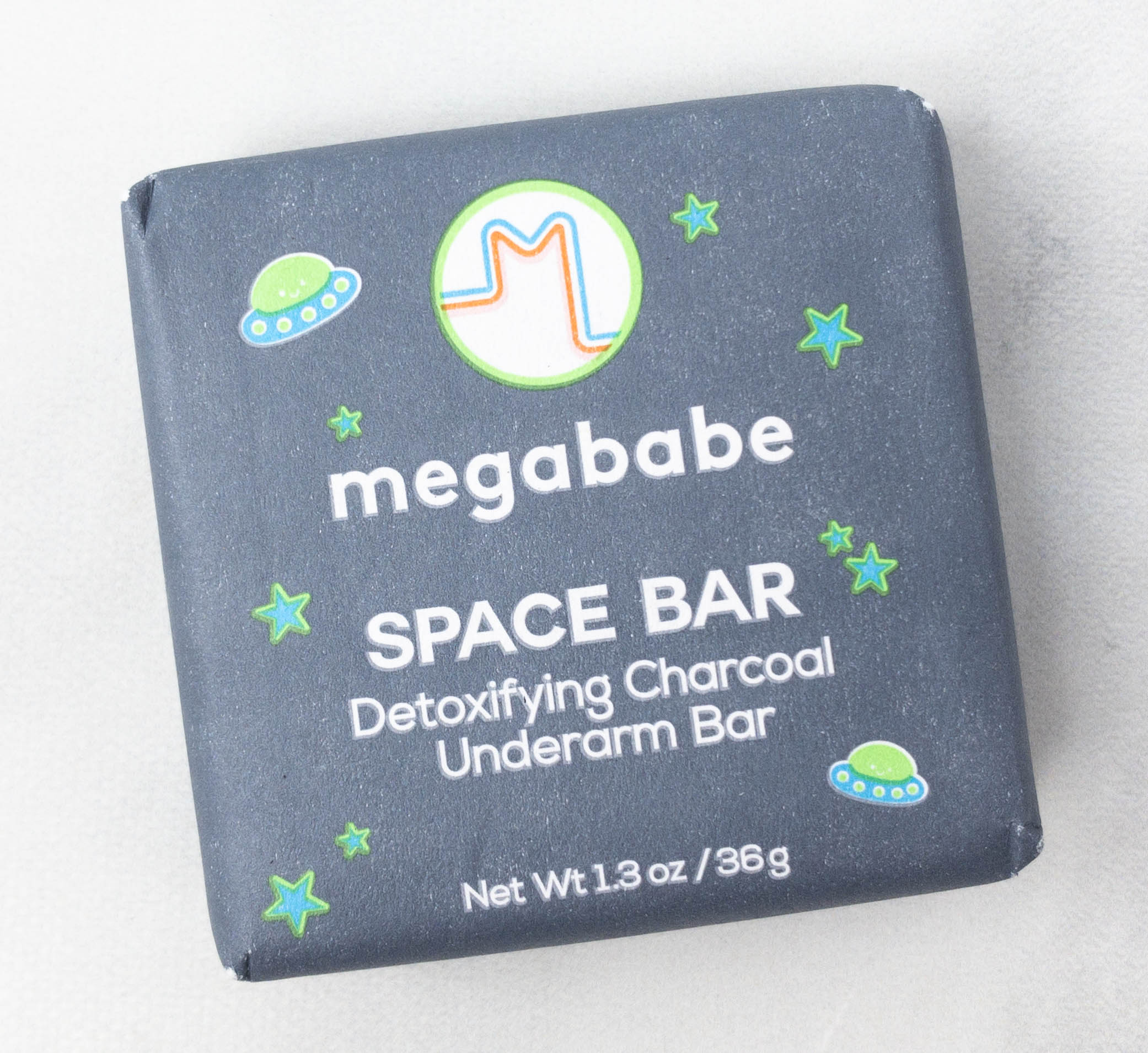 Megababe Space Bar Detoxifying Charcoal Underarm Bar ($2.97) Here's an underarm bar, specially formulated to detoxify the skin and help control odor. It's packed with activated charcoal and sodium chloride that help eliminate toxins, plus glycolic acid, avocado oil, sunflower oil, olive oil, and tea tree oil to keep the skin smooth and hydrated. To use, just massage it on your underarm skin and wait for 60 seconds before rinsing. I'm not a fan of natural deo cream but… I for sure am trying this out. I think it'll take a bit to notice anything. Any longtime users want to chime in? I plan on using it on my feet (sorry, but why are there never any stinky feet items?).
Davines Solu Shampoo ($9) It's a clarifying shampoo made for all hair types. One of the main ingredients is buckwheat extract which helps remove hair buildup while it maintains hair moisture. It lathers well, so little amount goes a long way. I don't use clarifying shampoo super often (fine hair, dry scalp) but for the relative infrequency that I receive it, I'm happy to get and use it. It's a good way to reset without switching out my current products.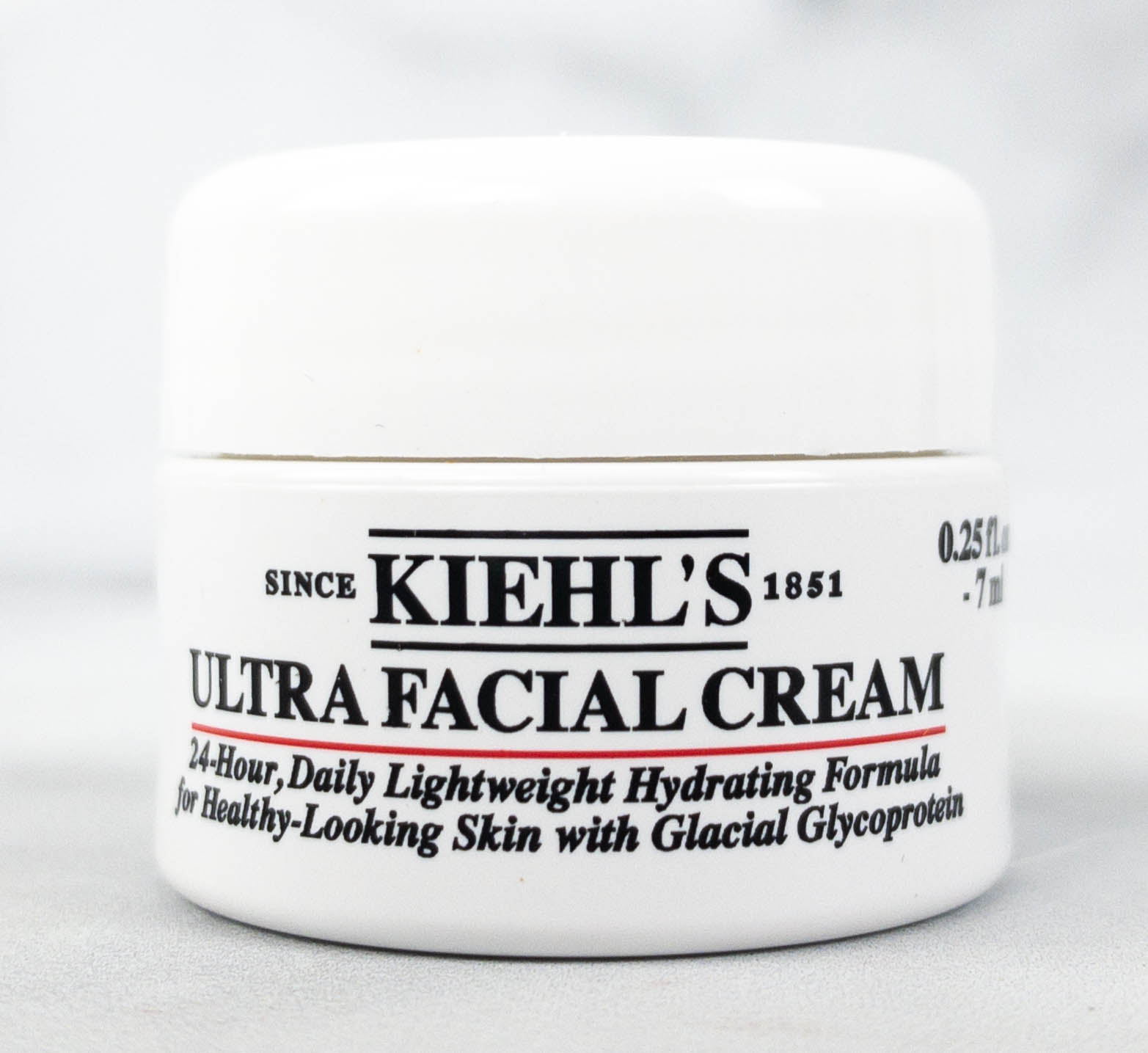 Kiehl's Ultra Facial Cream ($4.71) This facial cream helps hydrate the skin as it draws moisture from the air in any given weather condition. Ingredients include glacial glycoprotein extract that protects skin from environmental damage, imperata cylindrica that soothes and nourishes the skin, and squalane for restoring the skin's natural moisture balance.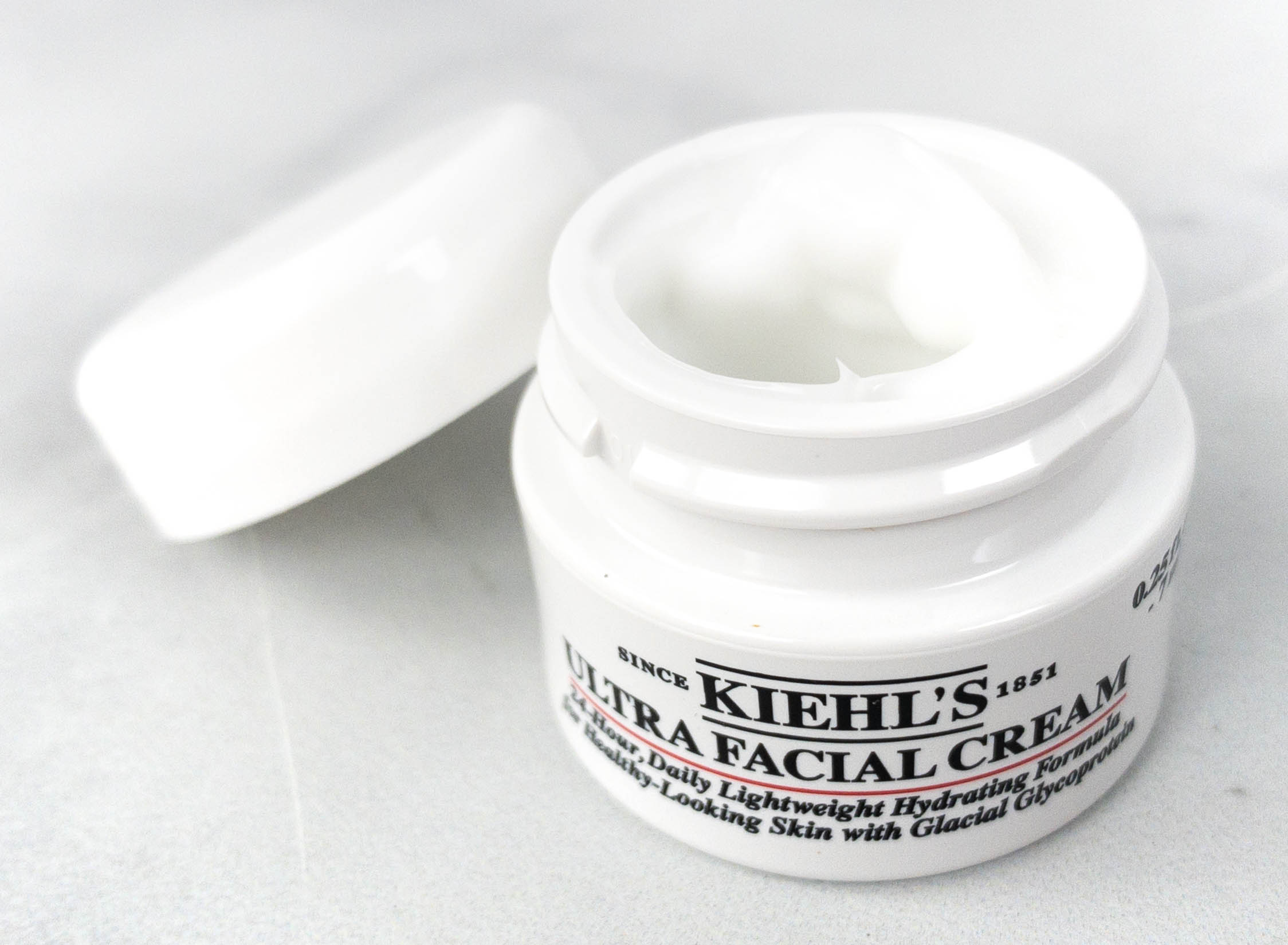 It's ideally used after cleansing and treating the skin. You'll only need a small amount to create a thin layer on your face and neck. Admission: my husband got this in a box and I stole it and I wanted more, so I made it my pick for this month.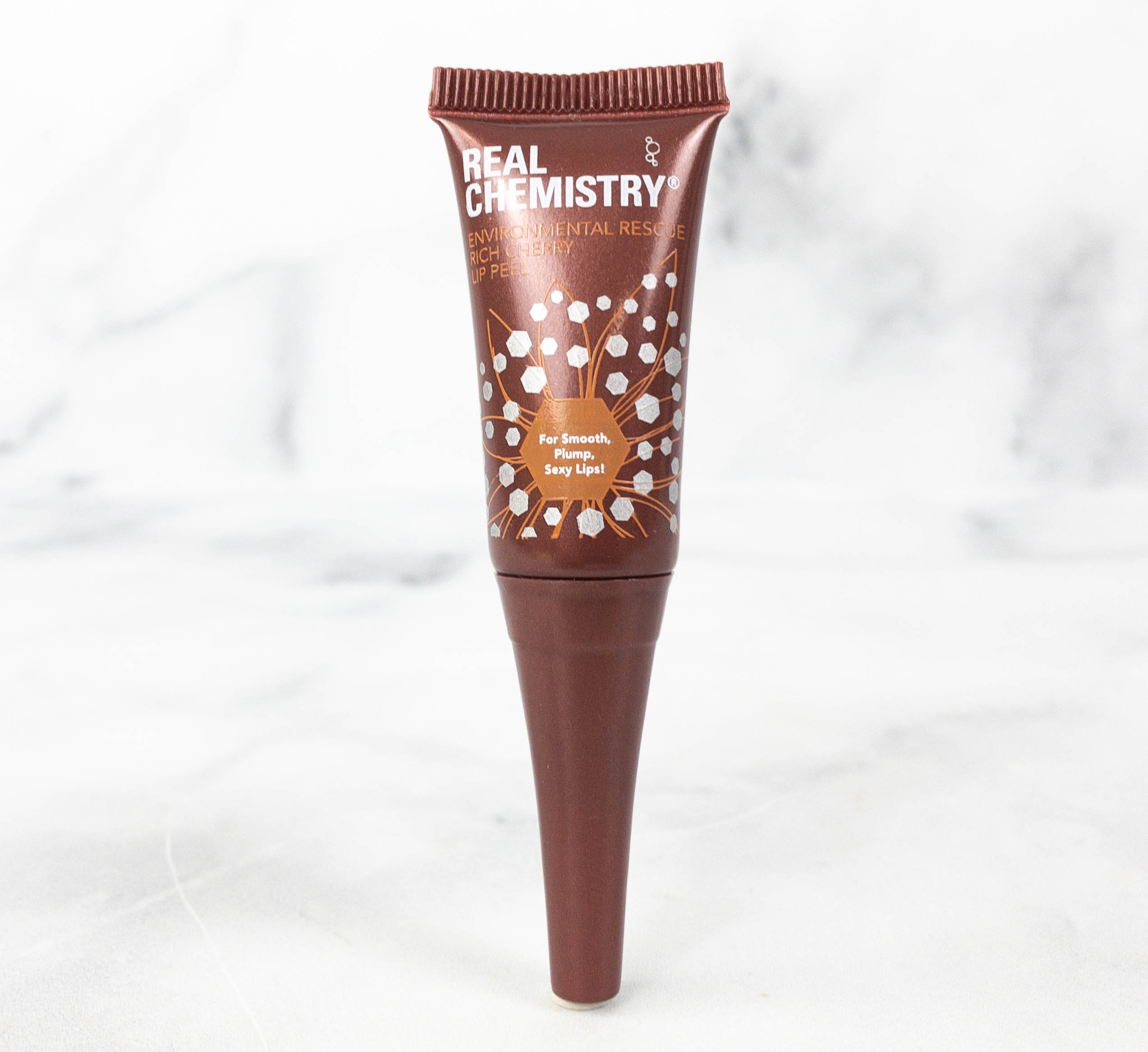 Real Chemistry Environmental Rescue Rich Cherry Lip Peel ($11.33) This is modified, lip-safe version of Real Chemistry's original peel formula. Equipped with Ganoderma Lucidum, hyaluronic acid, and other powerful anti-oxidants, this lip peel gently removes excess or flaky lip tissue for a more healthy, plump, supple and silky kissable lips.
This month my Birchbox included products that can be used from head to toe! There's a clarifying shampoo, a detoxifying soap bar, a hydrating cream, and even a lip peel. My favorite among them is the hydrating cream, as it helps keep my skin plump and smooth no matter the weather. Also, organizing my beauty essentials is more convenient because of the mesh pouch. I appreciate that they opted to use it instead of the regular box. Overall, it was another well curated box and everything is useful as always, and I liked the sleepy patch but I'm sure some didn't dig it as it's not a beauty item. The total retail value of the box is right at $32, which is more than the actual price of the box!
What do you think of the July 2021 Birchbox? What was your favorite item from your box?