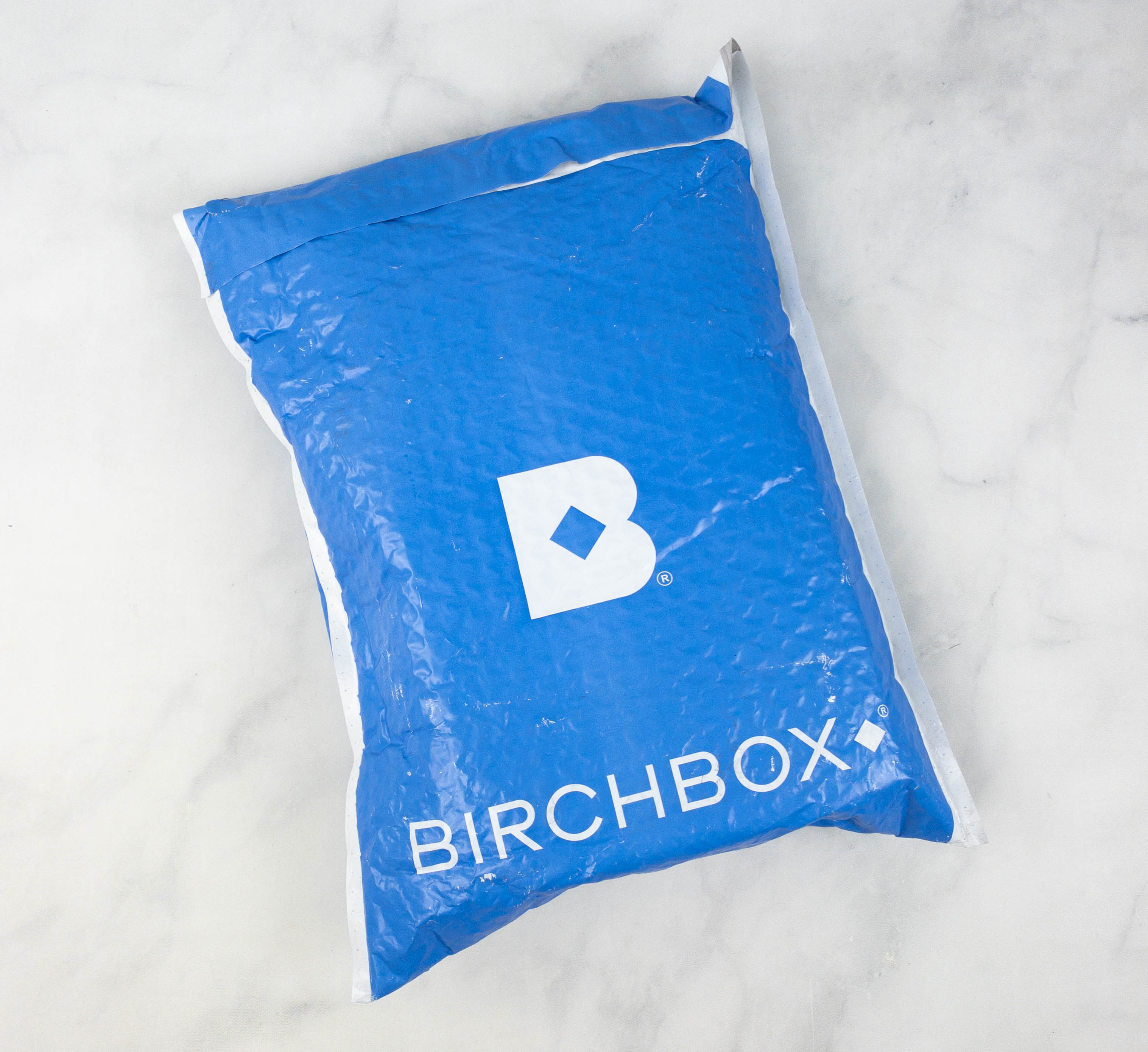 Birchbox Grooming is a monthly grooming subscription box for men and anyone who prefers grooming products over beauty products. In every shipment, you'll receive 3-4 sample items that are smaller versions of what you can order from the Birchbox site. There are two versions – Birchbox Grooming Plus for $20 per month that includes a full-size lifestyle item, or regular Birchbox Grooming for $10 per month with no lifestyle item.
Birchbox Grooming made the list in our 2021 readers' choice picks of best subscription boxes for men!
This is a review of the Birchbox Grooming Plus $20 per month box.
Birchbox has always been about the samples, so if you are a stickler for calculating in-box value, you'll have to do some math to figure the per ounce value. The cards show the price for the full-size version of the included items — they are available on the Birchbox site. You can see your box at birchbox.com/mybox.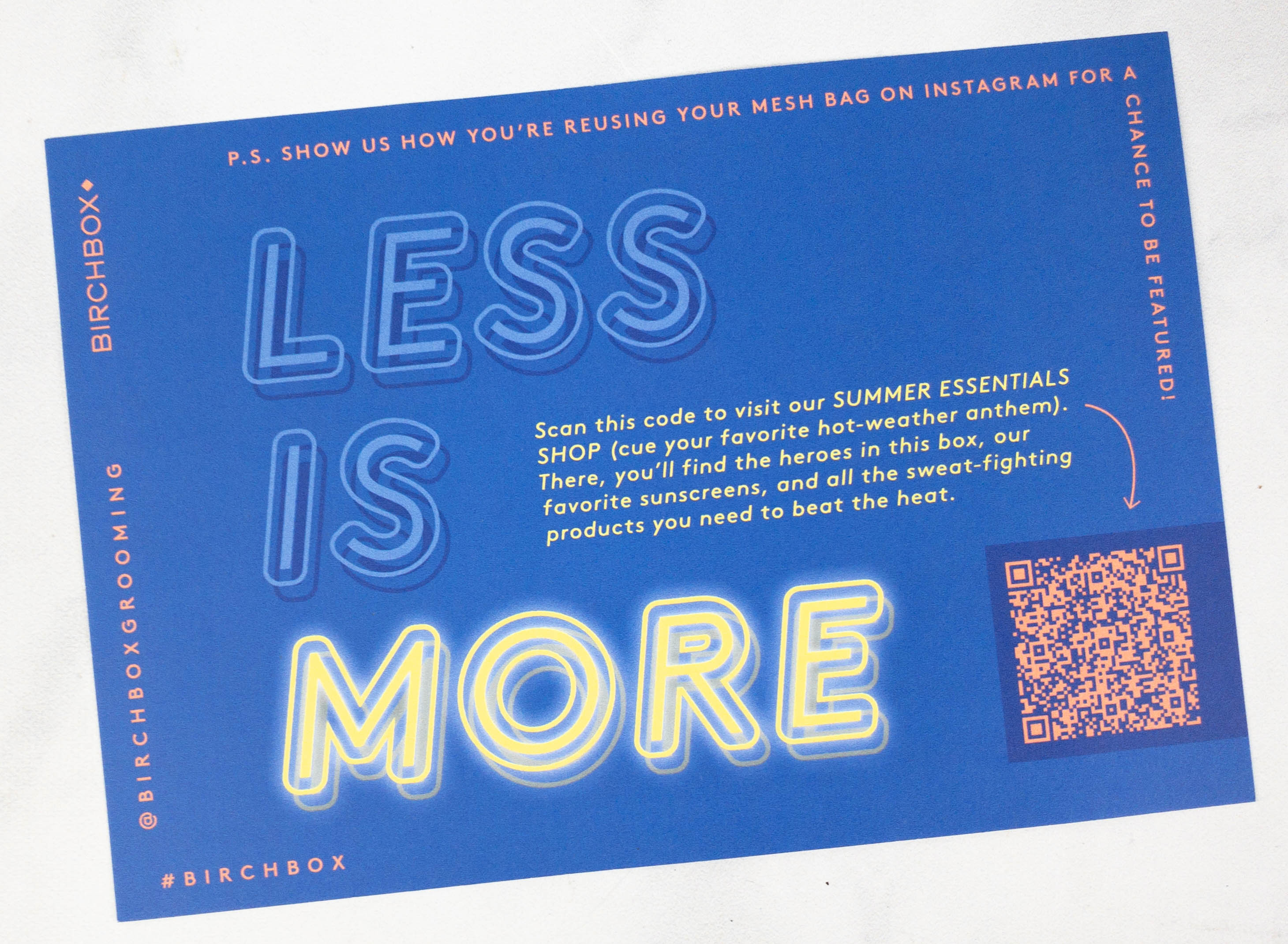 This card has a QR code that will take you to the Summer Essentials Shop.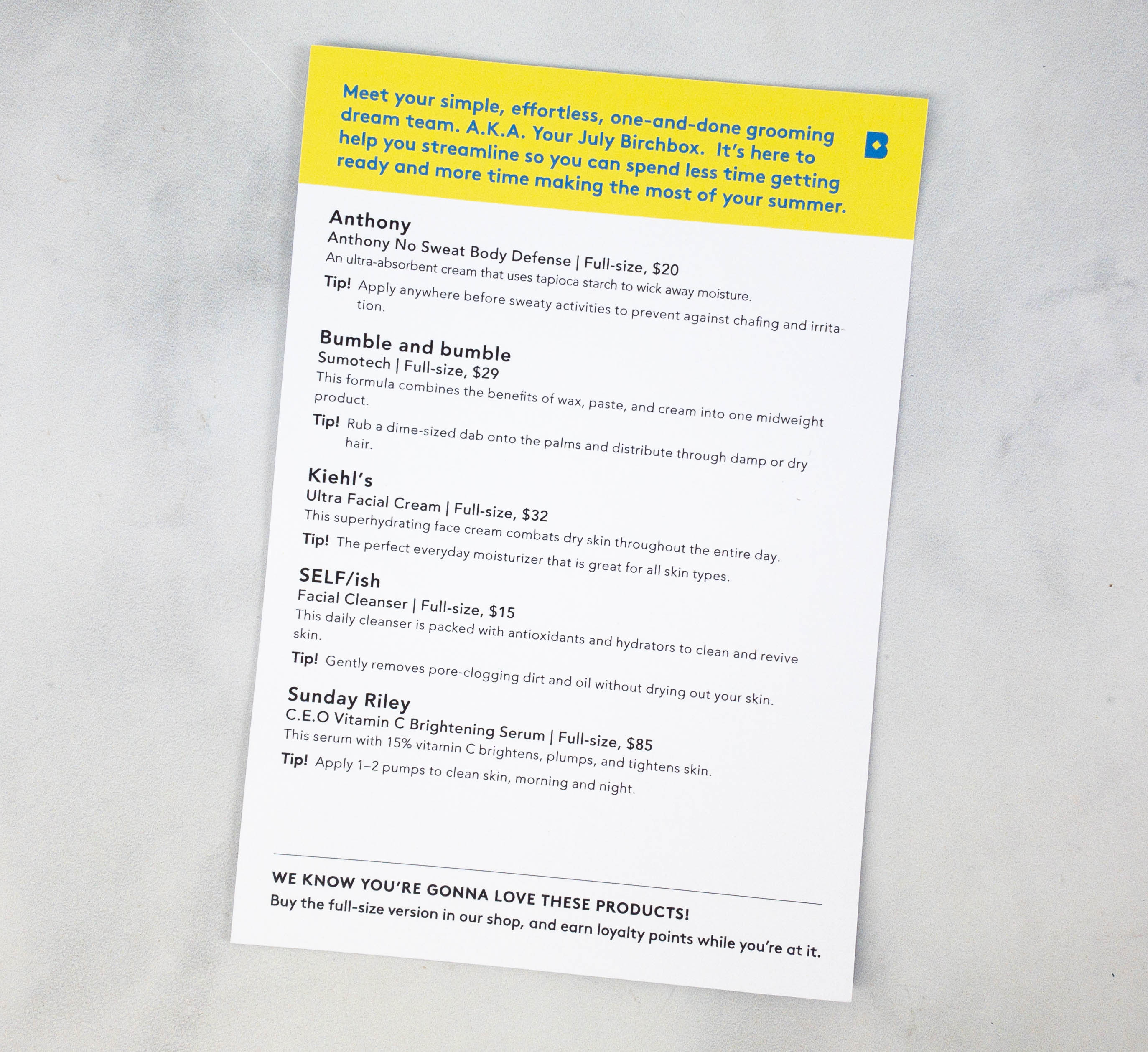 The back of the card features a list of all five samples inside the box. This list includes the price of the full-size version available on the Birchbox site, plus a brief tip on how to properly use them.
Everything in my July 2021 Birchbox! This is representative of the regular box, plus the scrubber lifestyle item.
Tooletries Silicone Face Scrubber ($12) and Face Scrubber Holder The Ace ($8) This month's lifestyle item is a face scrubber with its own holder!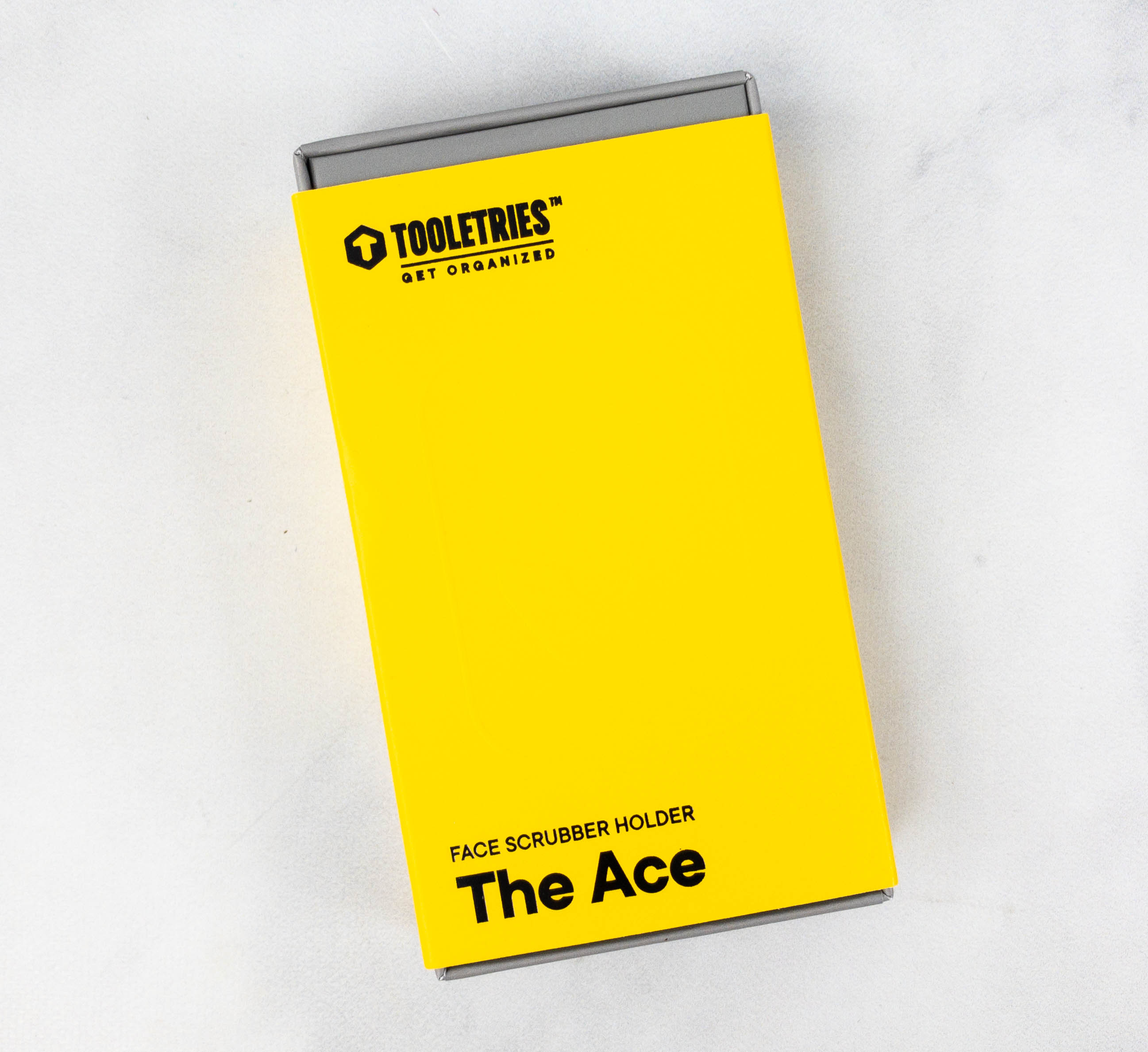 The scrubber and the holder are reusable and, since they are made from silicone material, they are also antimicrobial.
The holder attaches to any smooth surface because of its patented silicone grip technology.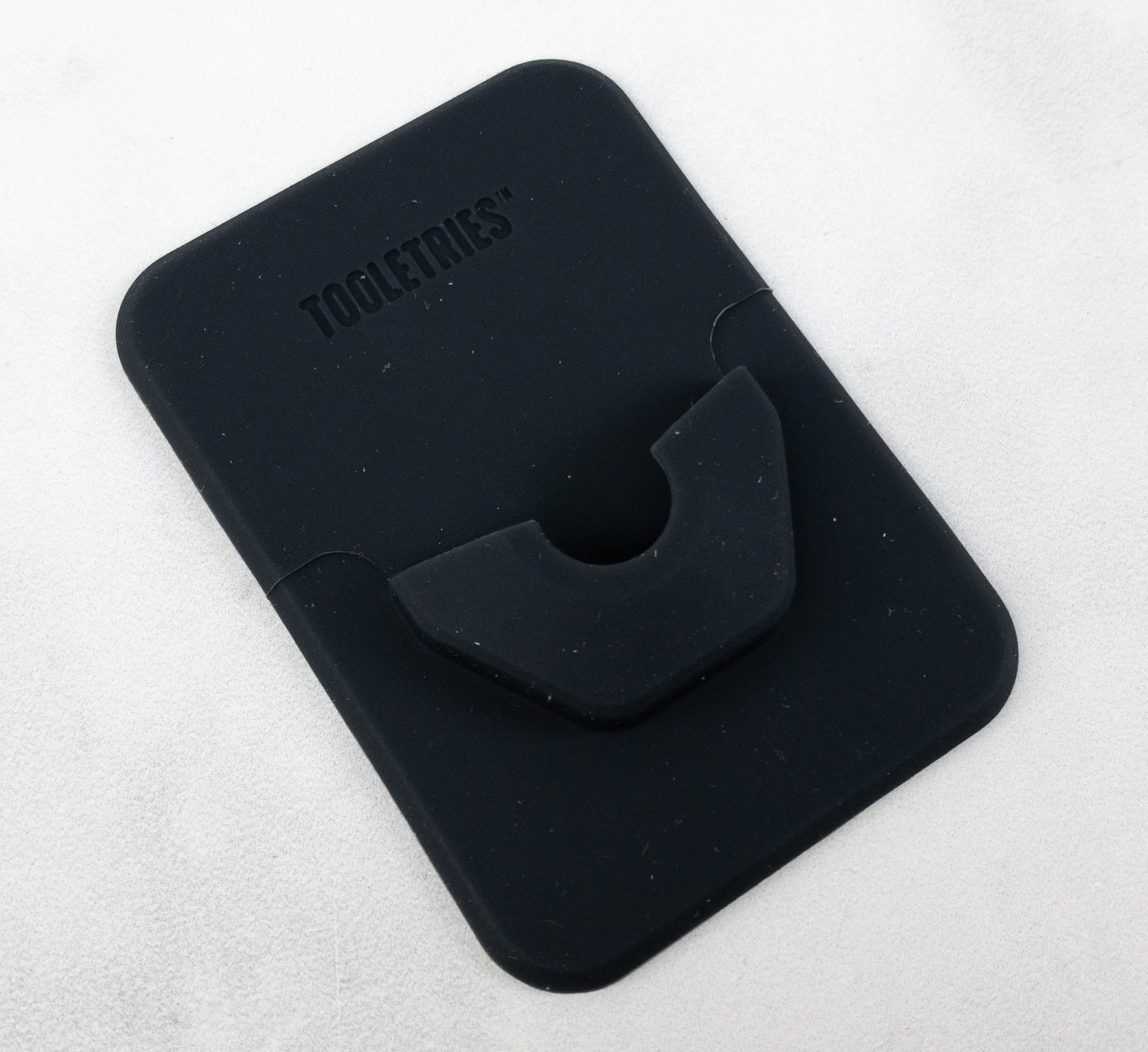 It's in black and I like its simple yet elegant design.
Attaching the holder to the wall or even on a tile won't be a problem with its peel stick feature.
Using the face scrubber is easy, just add your favorite face wash directly to the scrubber and massage onto wet skin.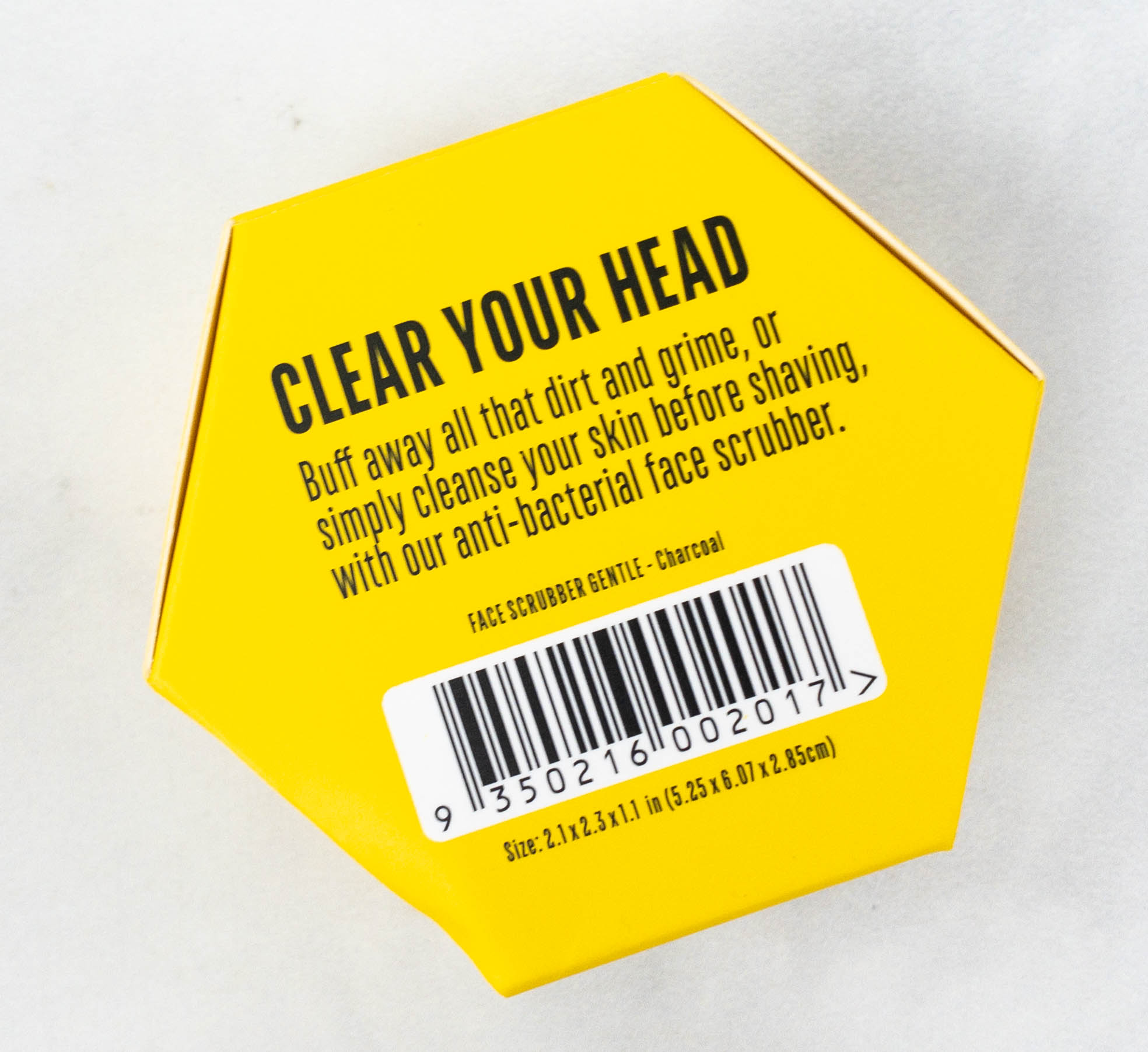 Just like the holder, it's also in black.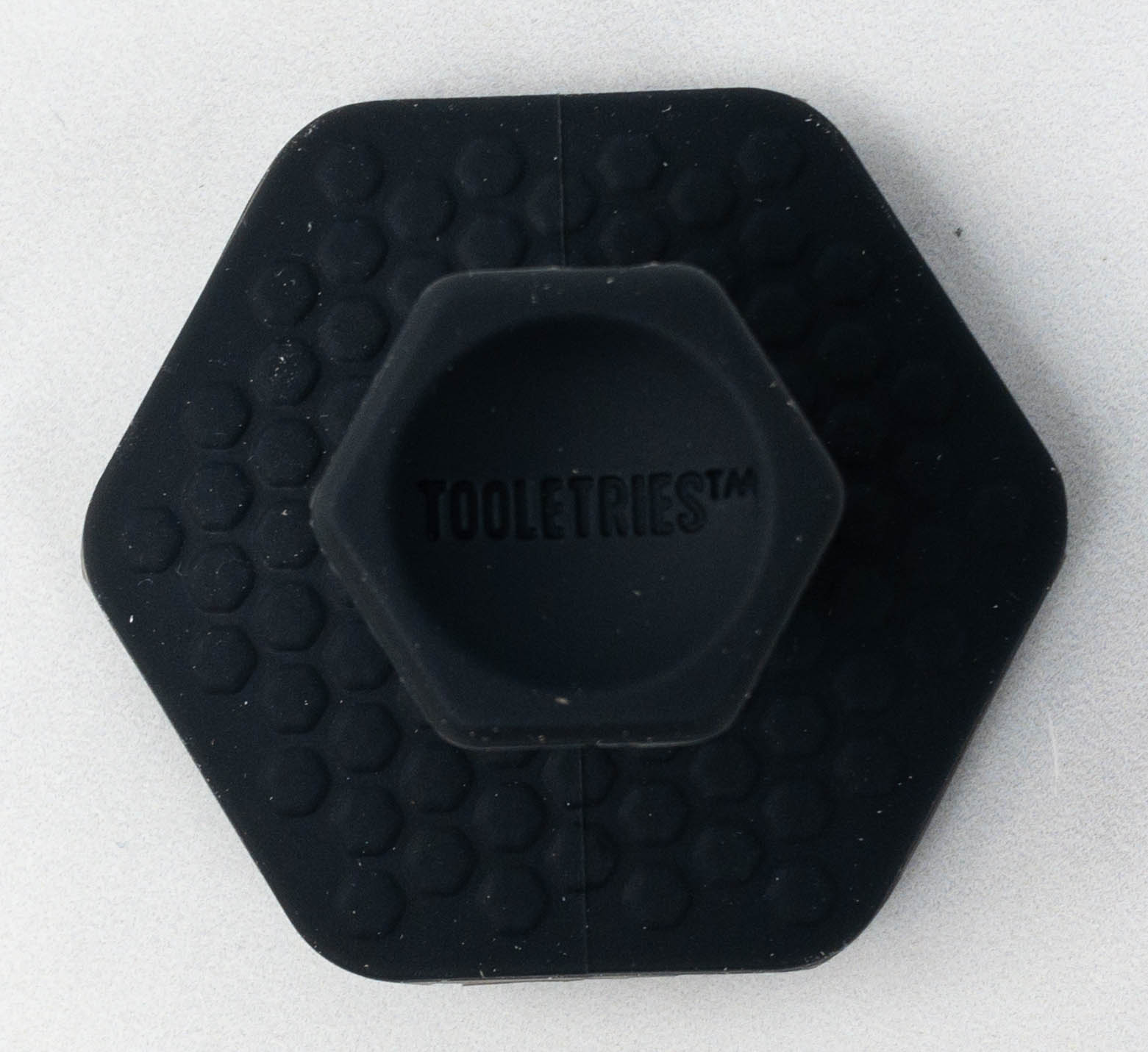 The back of the scrubber features an ergonomic grip for a more convenient handling. It also allows the scrubber to be attached properly to the cradle.
These silicone bristles exfoliate without being harsh on the skin.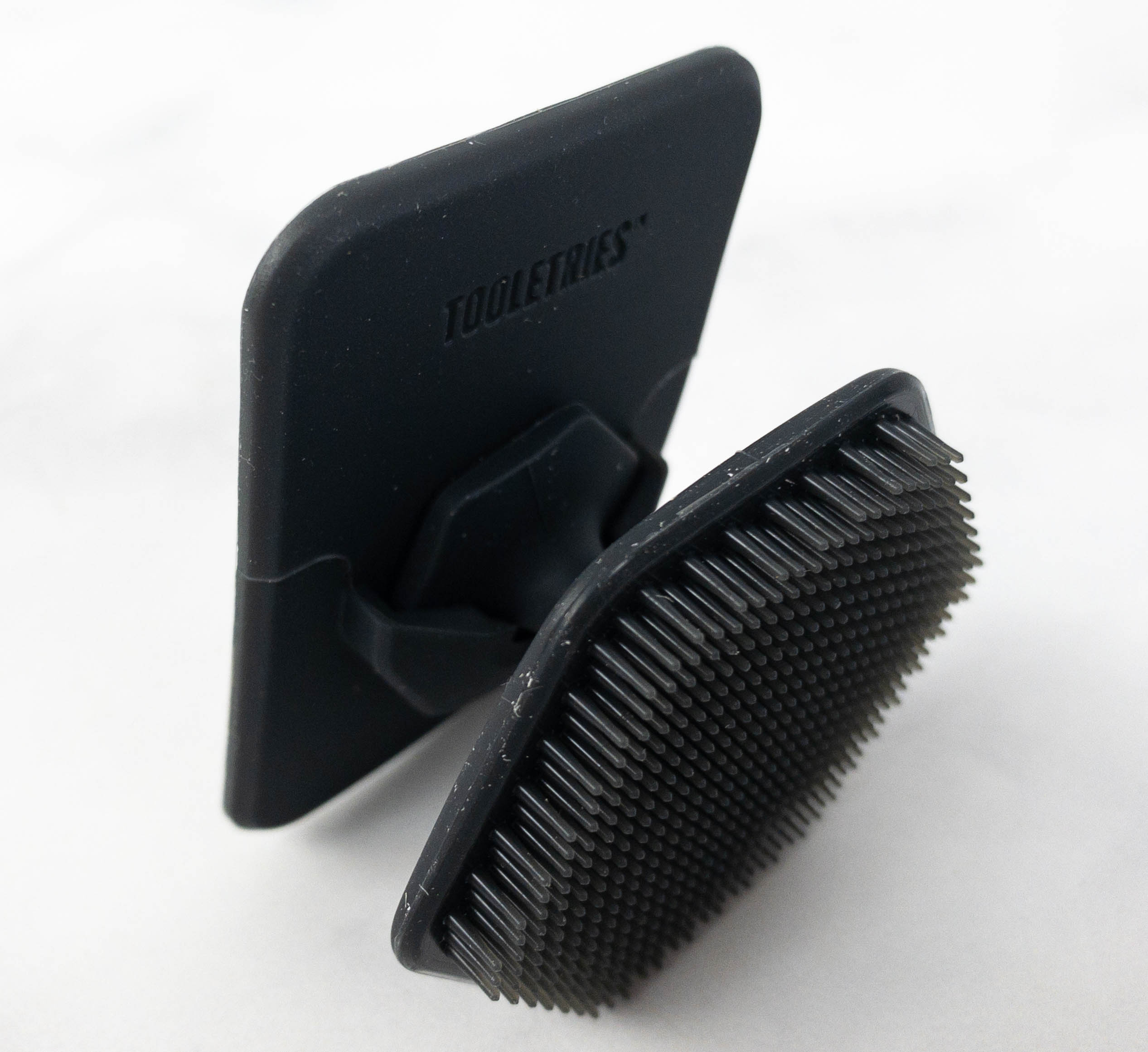 They are also specially designed to be easily attached to each other. Here's how the scrubber looks like when attached to the holder!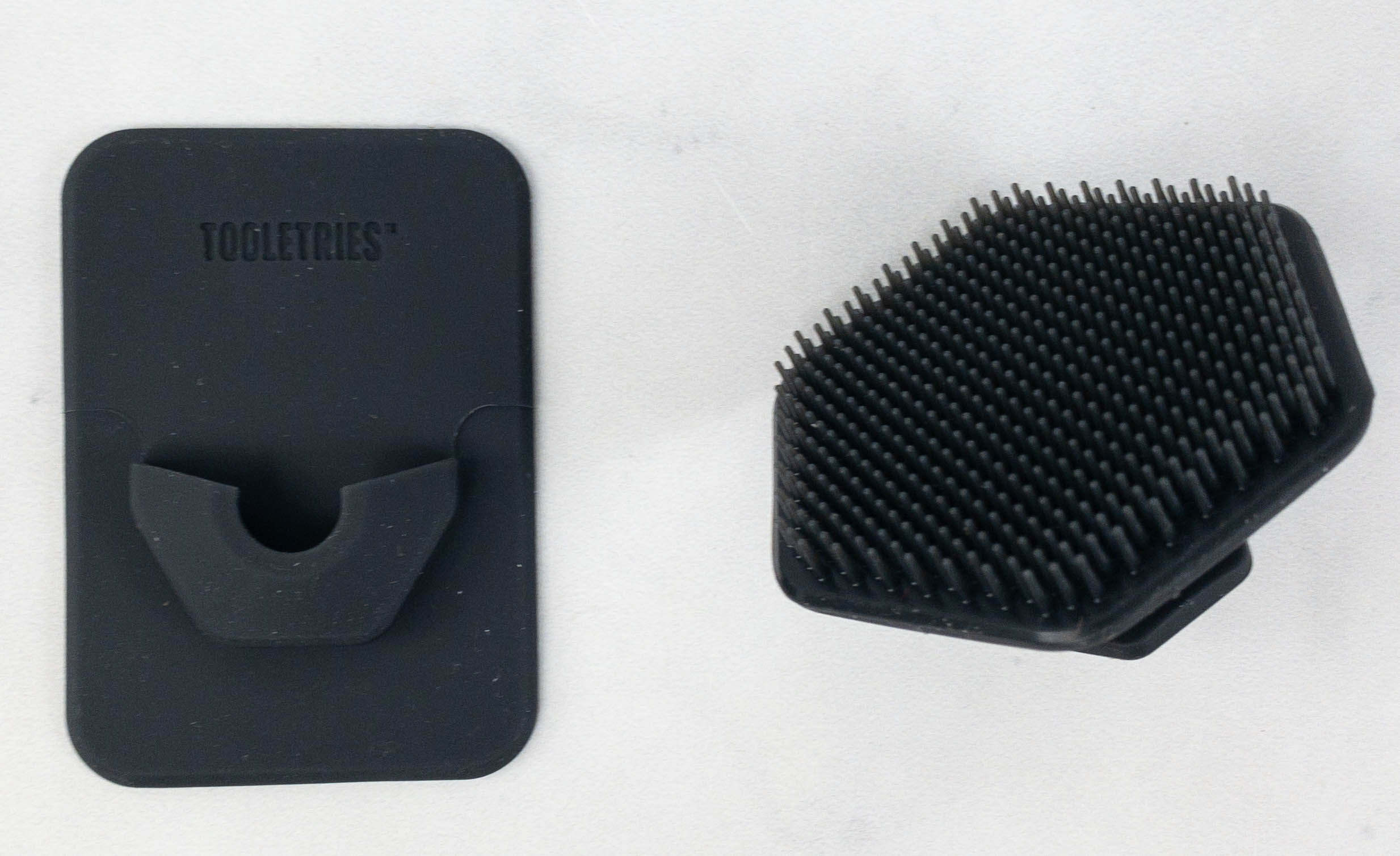 This is a great alternative to regular face scrubbers!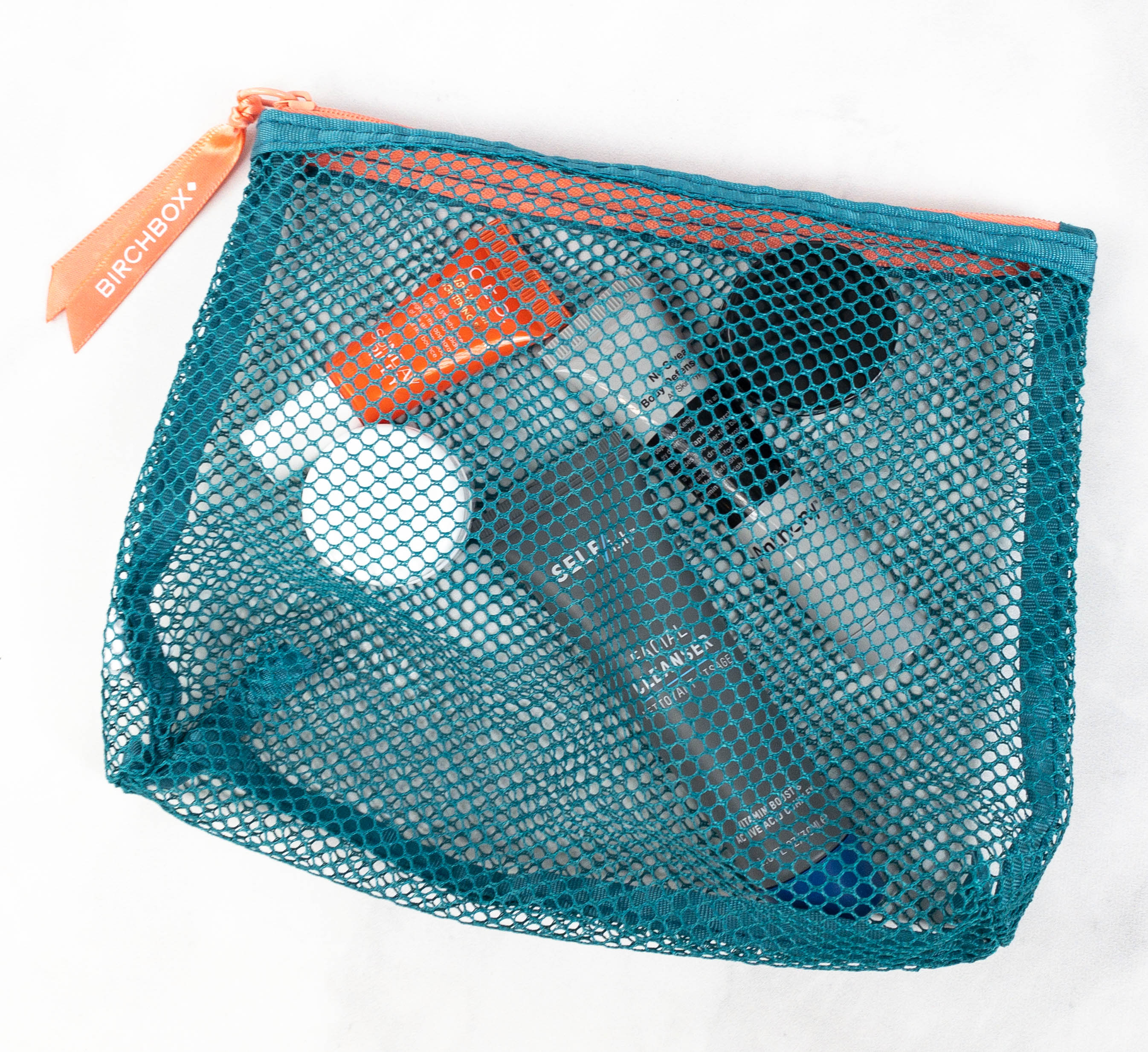 The grooming items fit inside the provided pouch.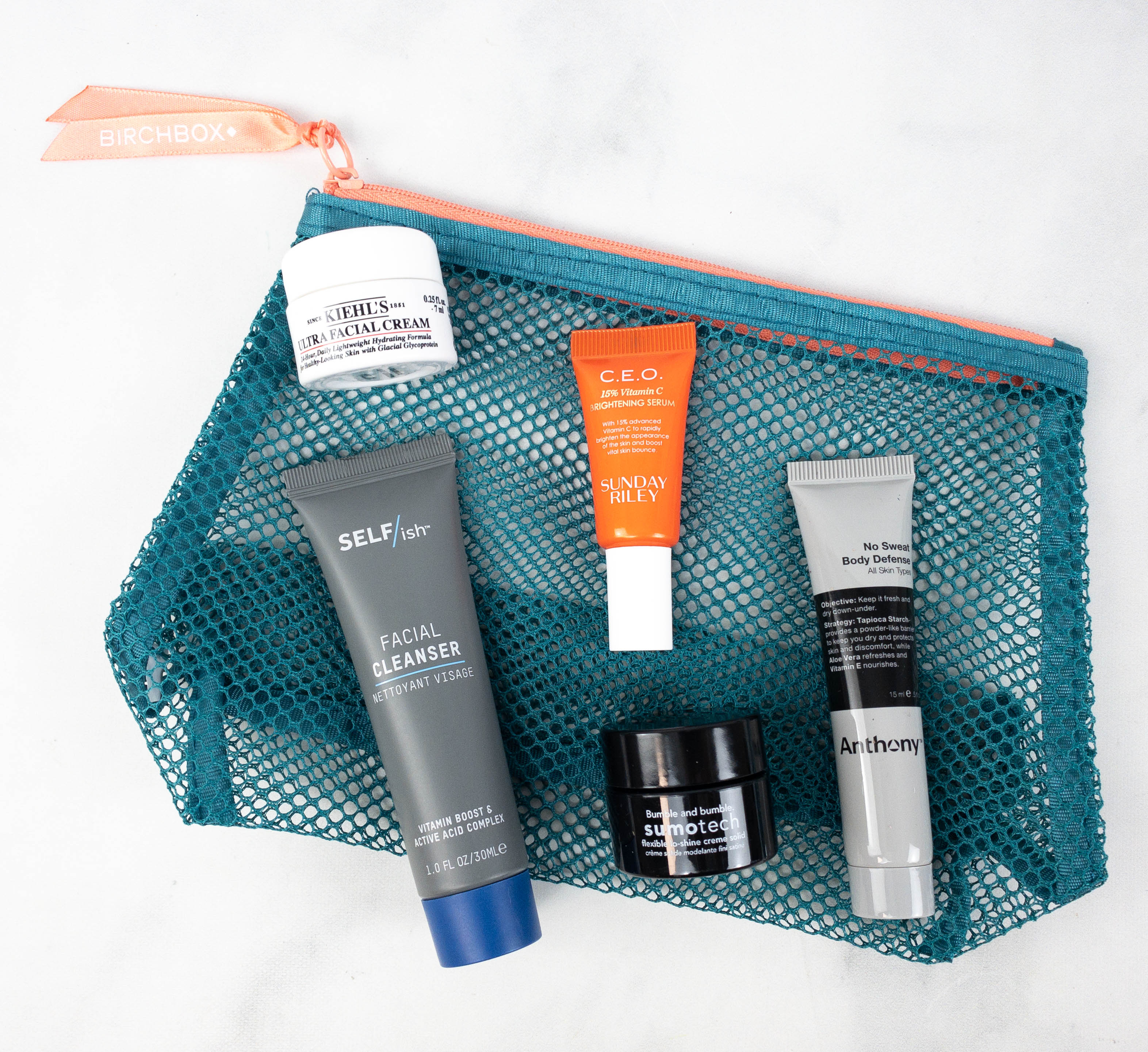 Pouch. To organize and store the grooming samples, a mesh type pouch was included in this month's box. This reusable item was in place of the regular box to promote earth-friendliness. TBH, we reuse our Birchboxes all over the house, they're great for drawer organizers!
Self/ish Facial Cleanser ($3) This facial cleanser contains antioxidants and powerful hydrators, which keep the skin nourished after it gently eliminates pore-clogging dirt and oil. It's ideal for all skin types and it's also easy to use. Just massage a small amount onto damp skin and then rinse well.
Anthony No Sweat Body Defense ($3.67) They also included a no sweat cream to keep me dry and to help avoid excessive sweating. It also prevents both chafing and irritation caused by hot weather. Other ingredients include aloe vera, macadamia nut oil, and vitamin E. To use, get a generous amount and apply to your skin before and after any sweaty activity. This cream easily rinses off in the shower, so no worries about feeling icky all day.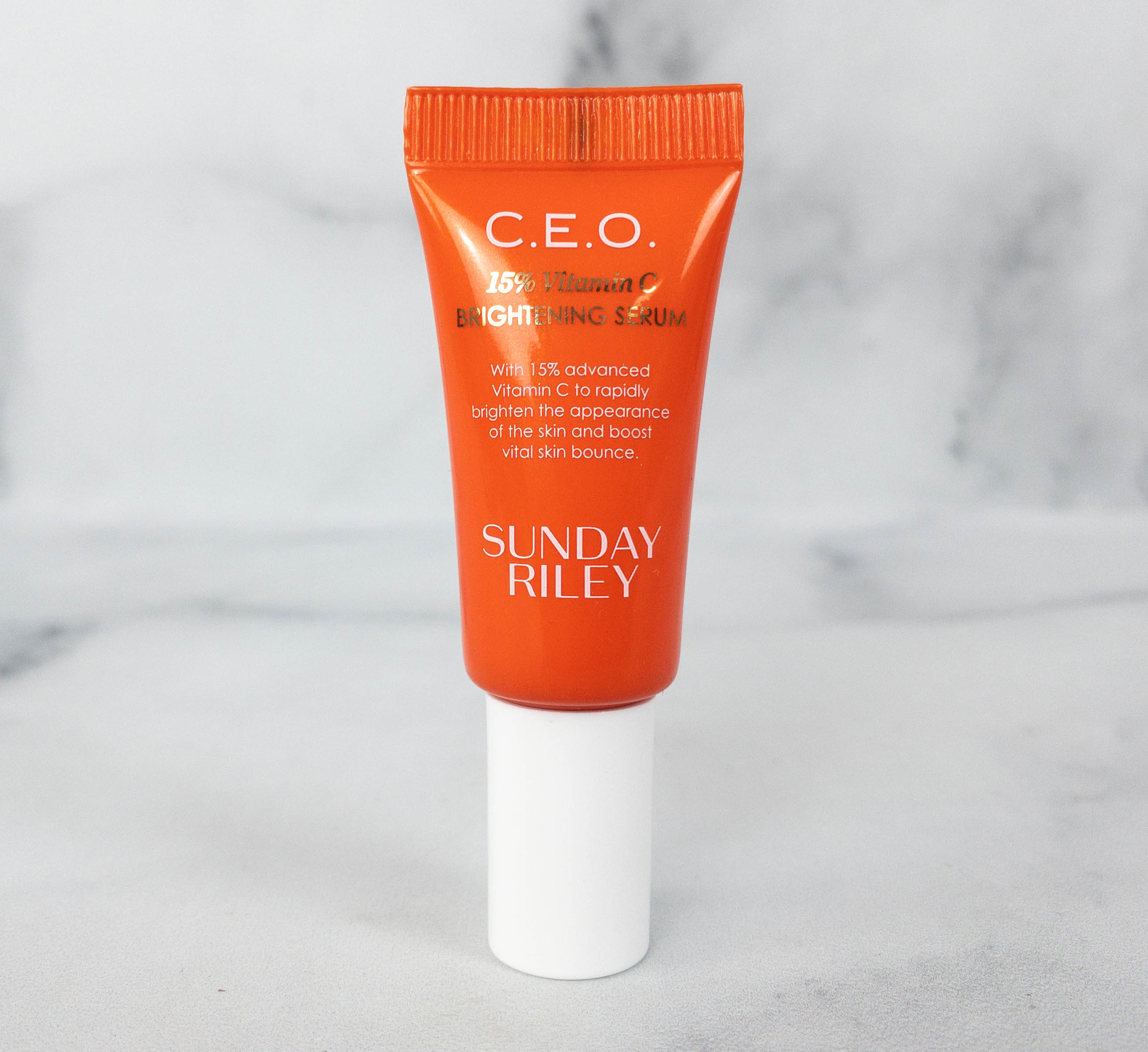 Sunday Riley C.E.O. Vitamin C Brightening Serum ($85 – Full Size 1 oz) Here's a serum packed with vitamin C, vitamin E, and a combination of antioxidants to battle signs of aging and provide an even-toned complexion. The formula also includes saccharide isomerate extract and glycolic acid for a more refined and clearer skin, plus phytosterols that reduces redness and irritations. It's recommended to be used both morning and night for best results.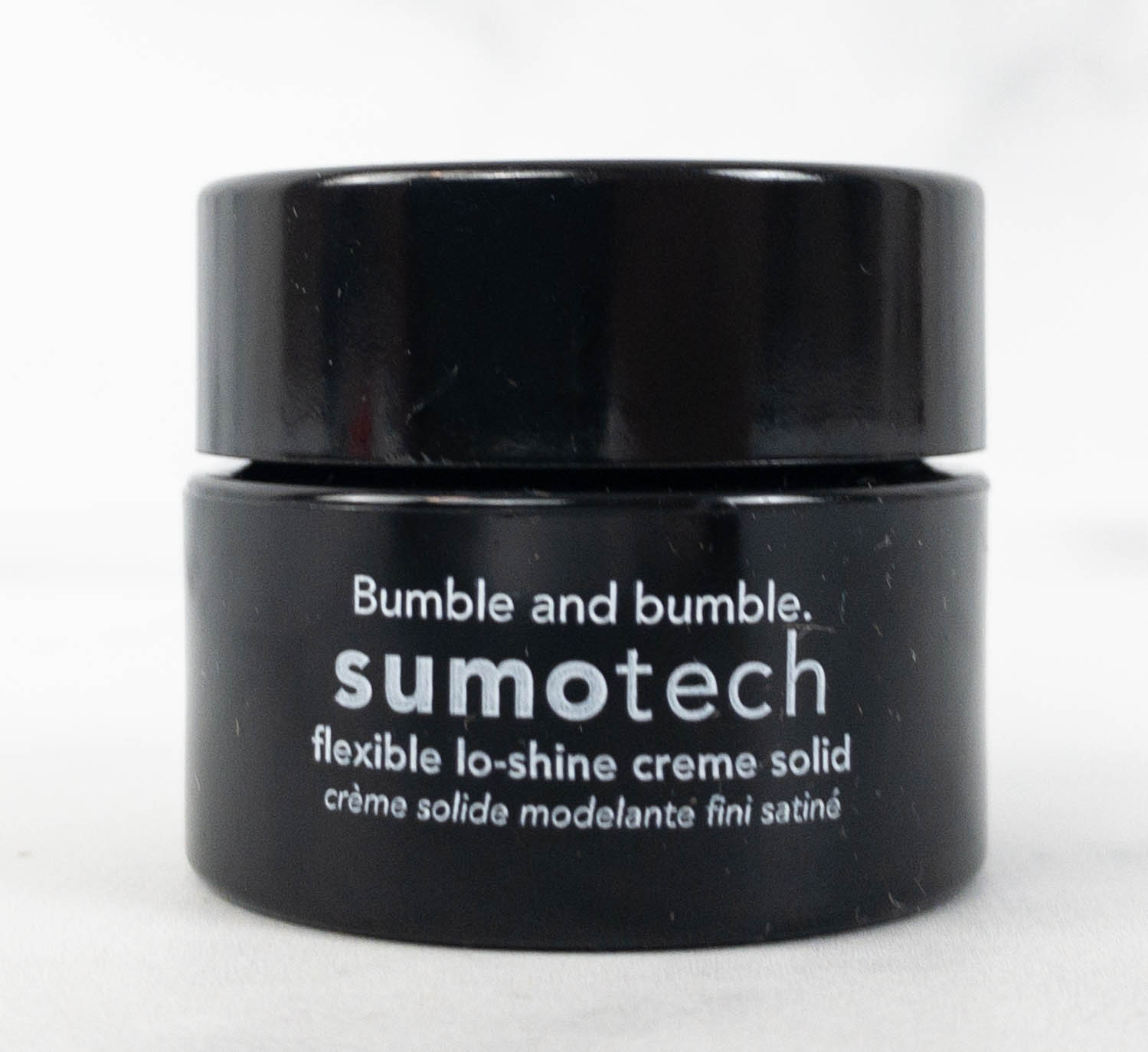 Bumble and Bumble Sumotech ($29 – Full Size 1.5 oz) It's a styler cream specially formulated to smooth and polish the hair. It acts as a wax, paste, and cream to mold and style the hair any way you want it.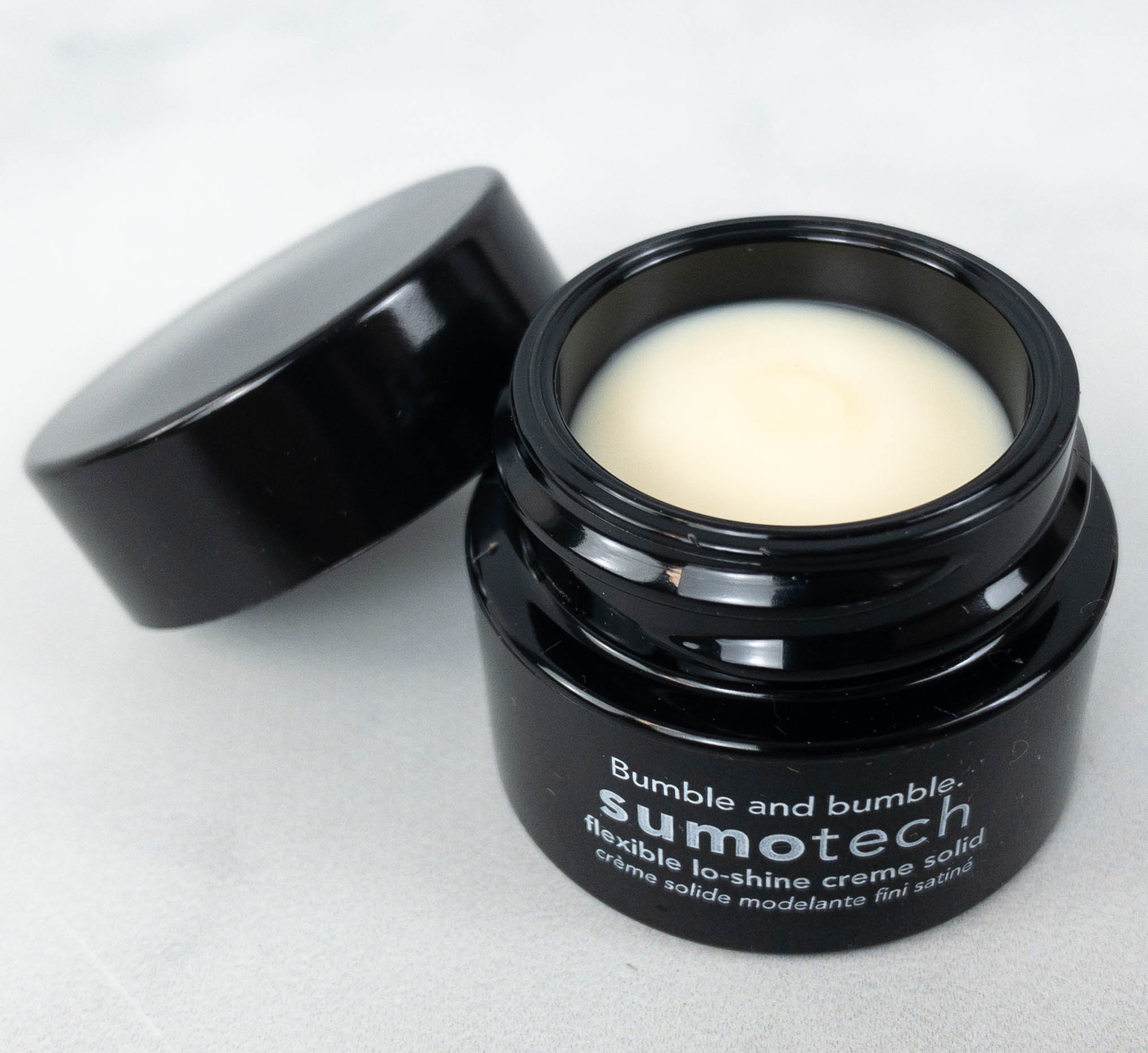 Unlike other hair styling products for men, Sumotech doesn't make my hair feel heavy or sticky.
Kiehl's Ultra Facial Cream ($4.71) Another grooming essential is this facial cream, which helps keep my face hydrated all day. It moisturizes by continuously drawing in moisture from the air even when exposed to extreme weather conditions.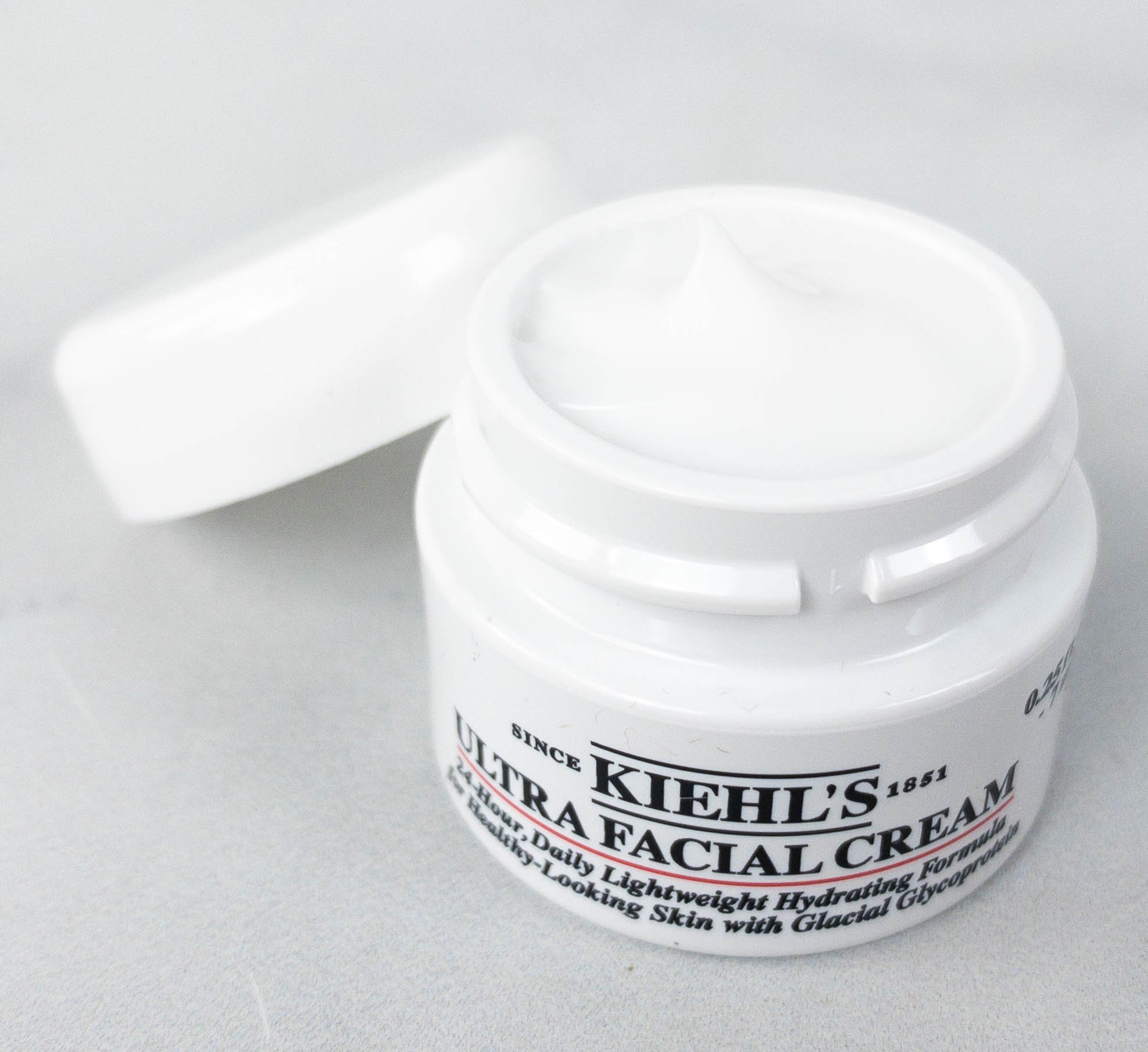 This cream is great for all skin types. Key ingredients include glacial glycoprotein extract that protects skin from environmental damage and squalane for moisture and balance.
This month's Birchbox Grooming items are awesome! They focused on taking care of the skin, with easy-to-use items such as a facial cream, brightening serum, and facial cleanser. There's also a hair styler and a body cream that prevents excessive sweating. My box includes a lifestyle item as well! I like the silicone facial scrubber because it's gentle on my skin but it exfoliates well. It even came with a holder so storing it is a breeze. I'm impressed by this month's curation! In case you're not interested in lifestyle items, no worries because you can get a box with the grooming items only.
What's your experience with Birchbox Grooming?