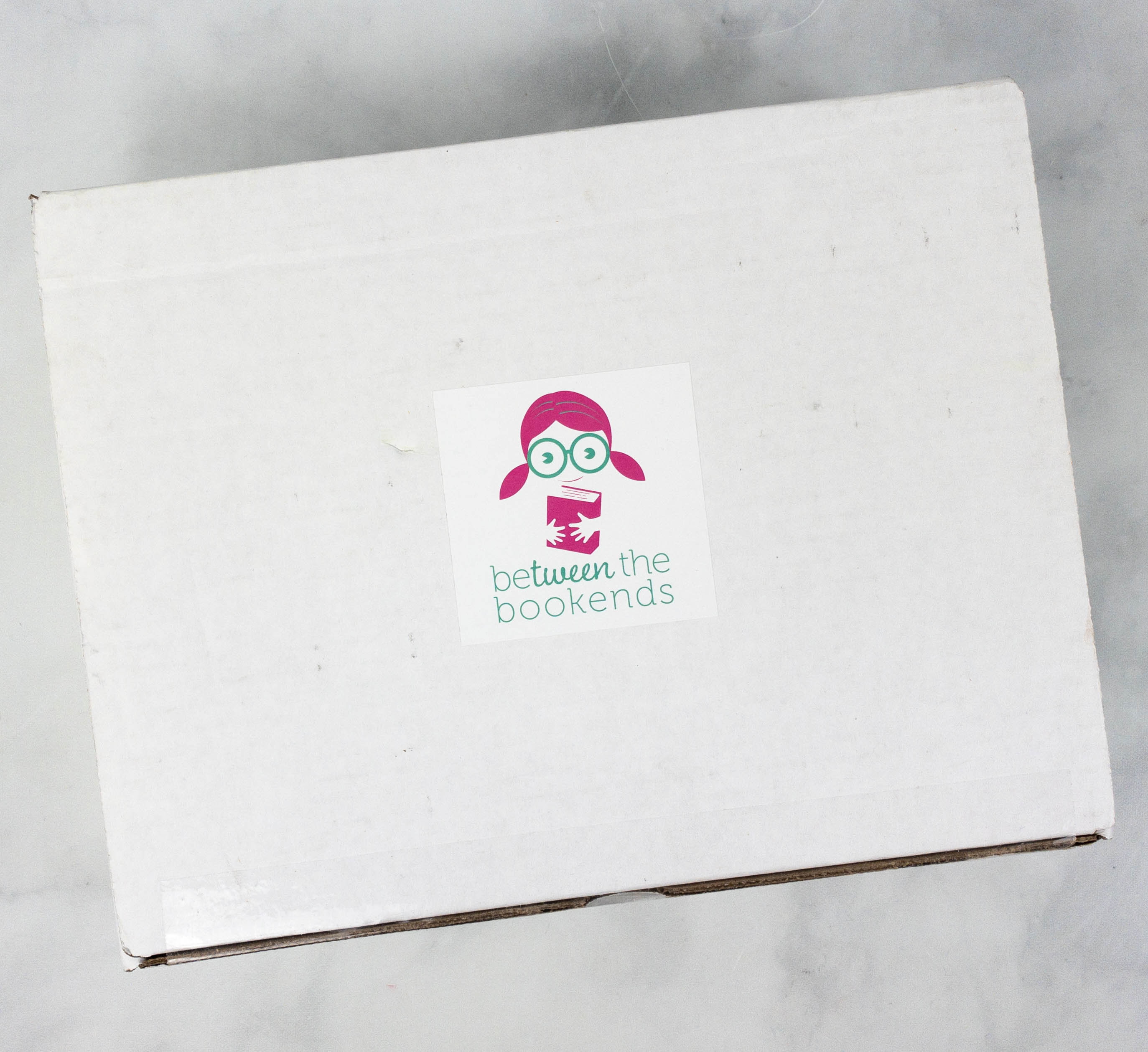 beTWEEN the Bookends is a monthly book and lifestyle box for tweens. There are 5 subscriptions available – the Tween Box for kids age 9-13 ($44.99) that includes 2-3 books plus 6-8 age-appropriate beauty and lifestyle items, the Mini Box ($29.99) that includes 1 book and 3-4 beauty and lifestyle items, the Early Readers Box for kids age 6-8 ($44.99) that comes with 2-3 books plus 6-8 age-appropriate beauty and lifestyle items, the Read to Me Box that comes with 2-3 picture + activity books plus 6-8 lifestyle items, the Just the Books Box ($19.99), and the Just the Stuff Box ($29.99). Shipping is FREE to the US, and $15 to Canada. This subscription box is curated by Jillian, who came up with the idea of a book subscription for tweens when she was 12. She created the box in hopes to keep girls reading for fun!
DEAL: Get 15% off on your first month on any subscription plans! Use coupon code HELLO15.
There are 2 age levels for this box – tween, and early reader. This is the tween version!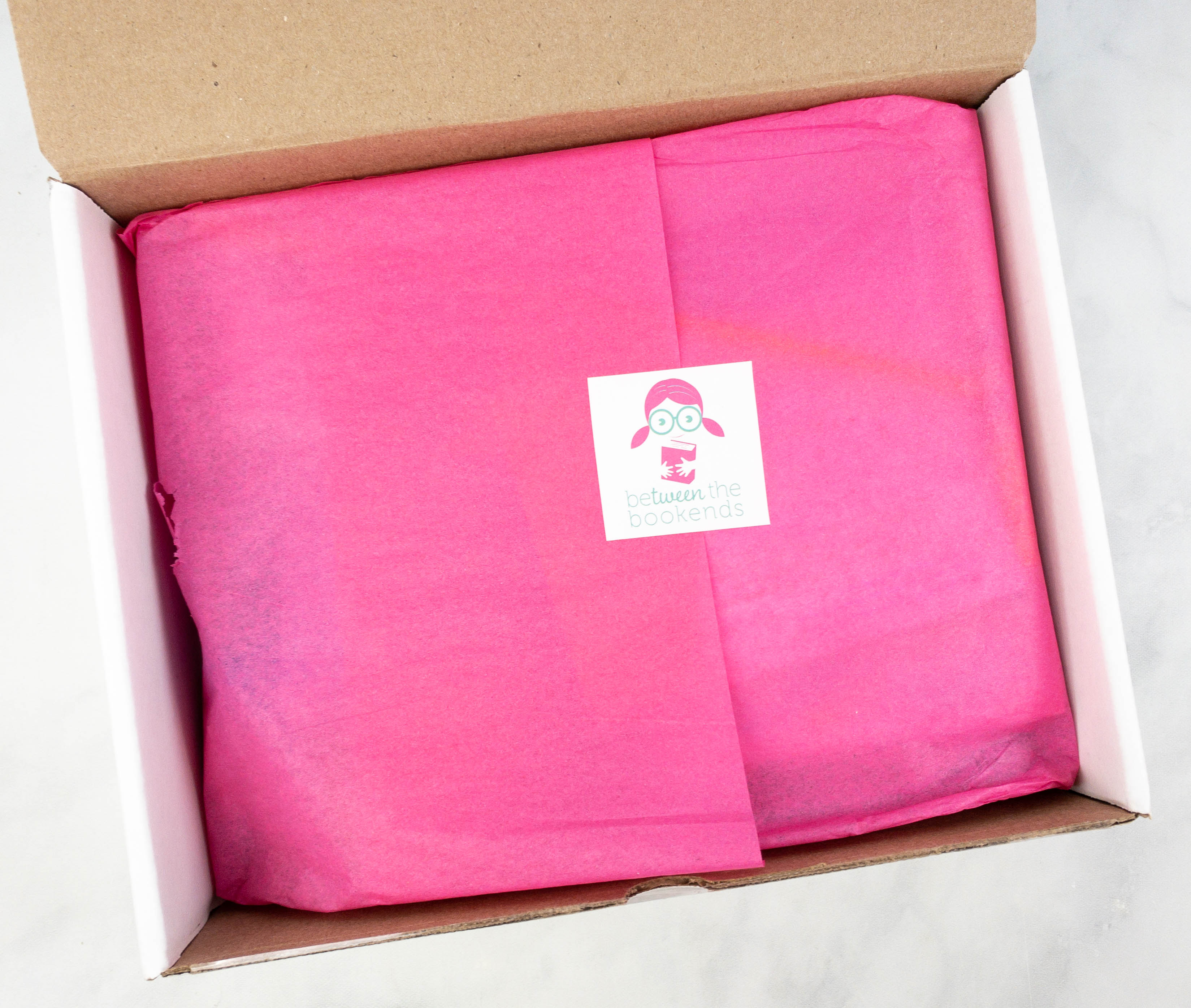 The items were packed in a simple white box. They were also wrapped in pink tissue paper, sealed with a Between the Bookends sticker.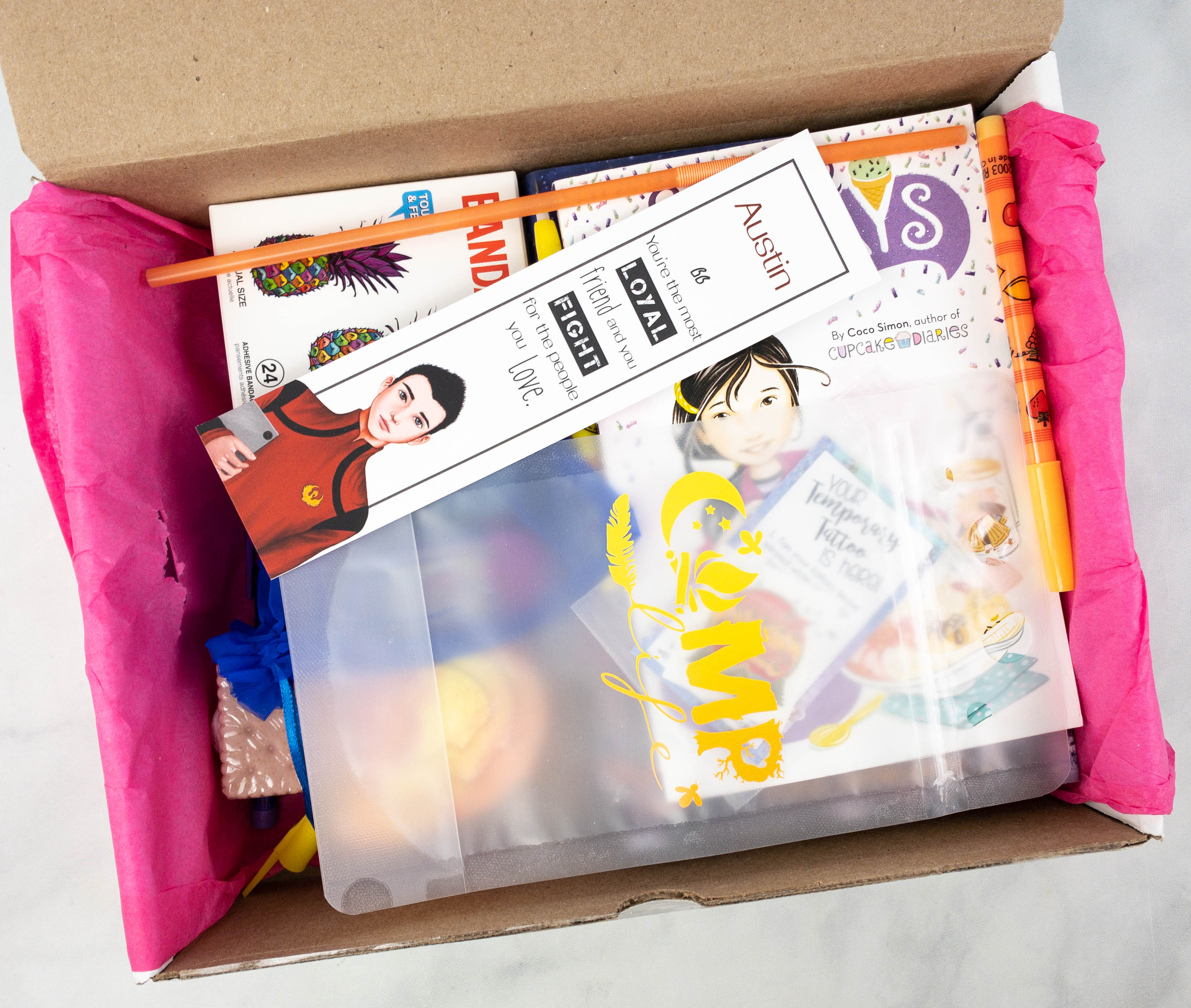 There's a lot of cute items inside!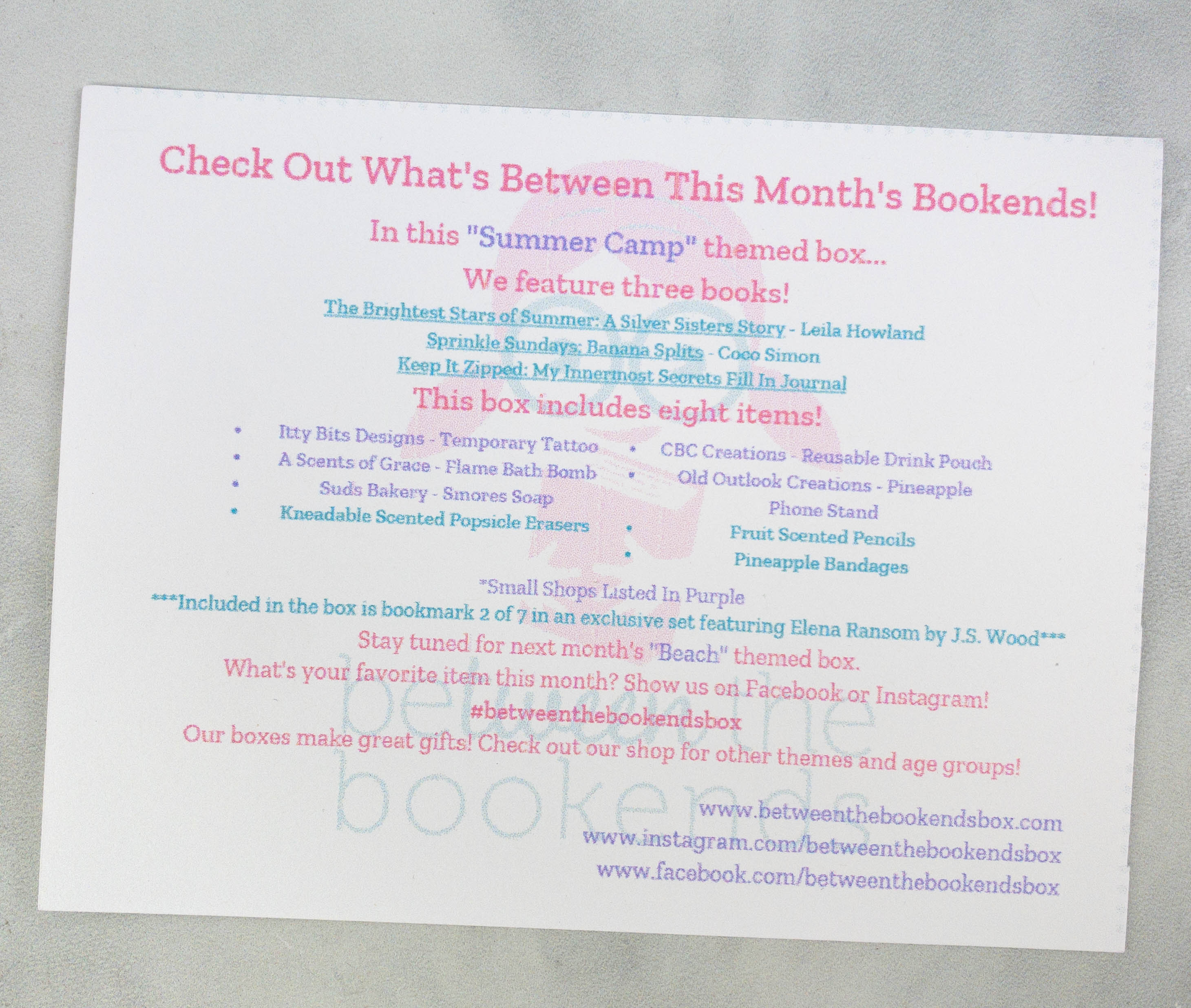 There's also a card that tells us about what's inside the box.
Everything in my box!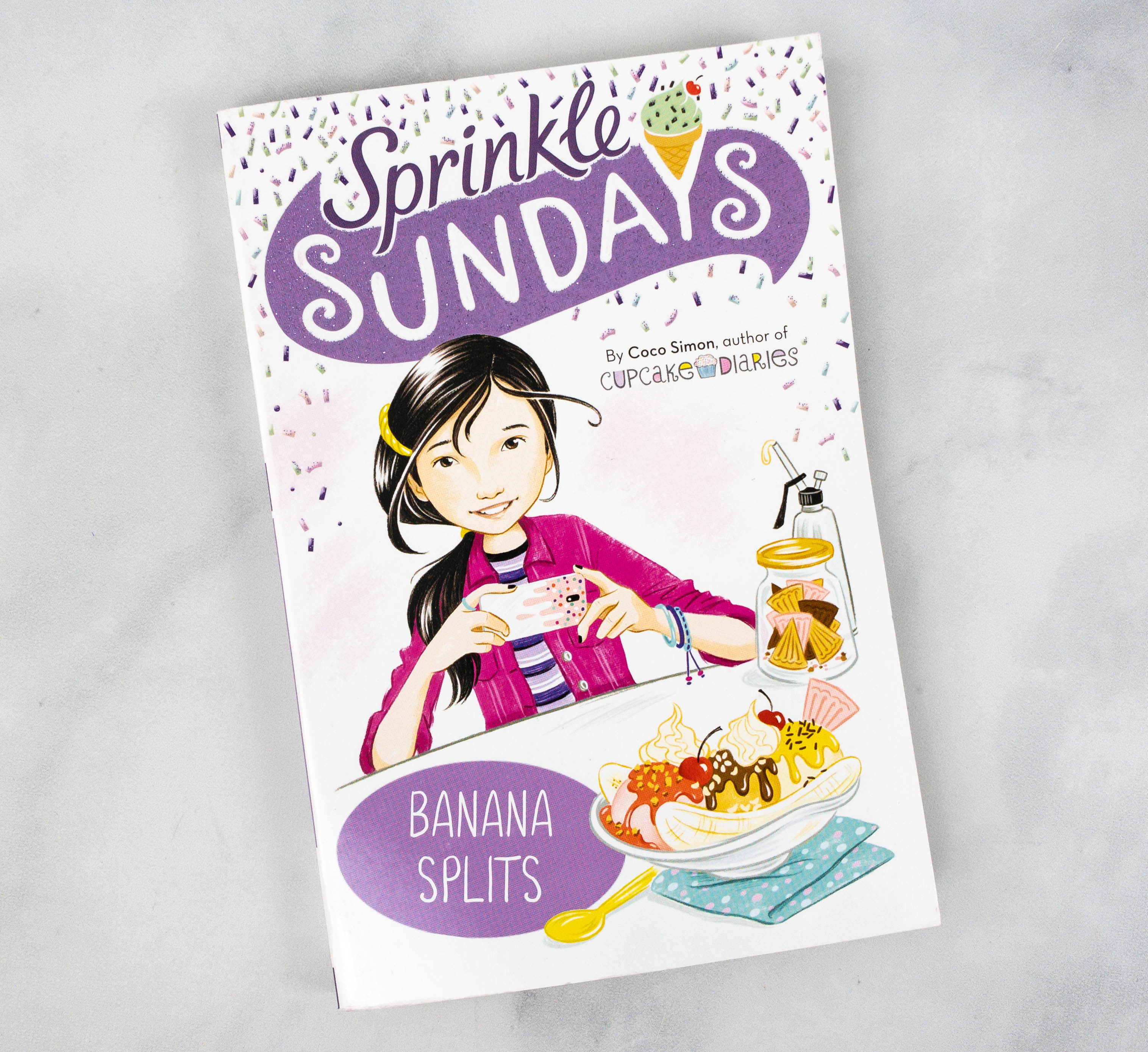 Sprinkle Sundays by Coco Simon ($6.98)
Tamiko slips up on social media in the eighth delicious book in the Sprinkle Sundays series from the author of the Cupcake Diaries series!

Tamiko makes a snarky comment on social media meant only for her friends to see, but she accidentally posts it on the Molly's website and it goes viral! Even though she removes the comment almost immediately, people have already taken screenshots of it and she's labeled as one of the mean girls at school. Can Tamiko say she's sorry and make everything right again—with a cherry on top?
Tamiko and her friends Allie and Sierra are featured at the back cover.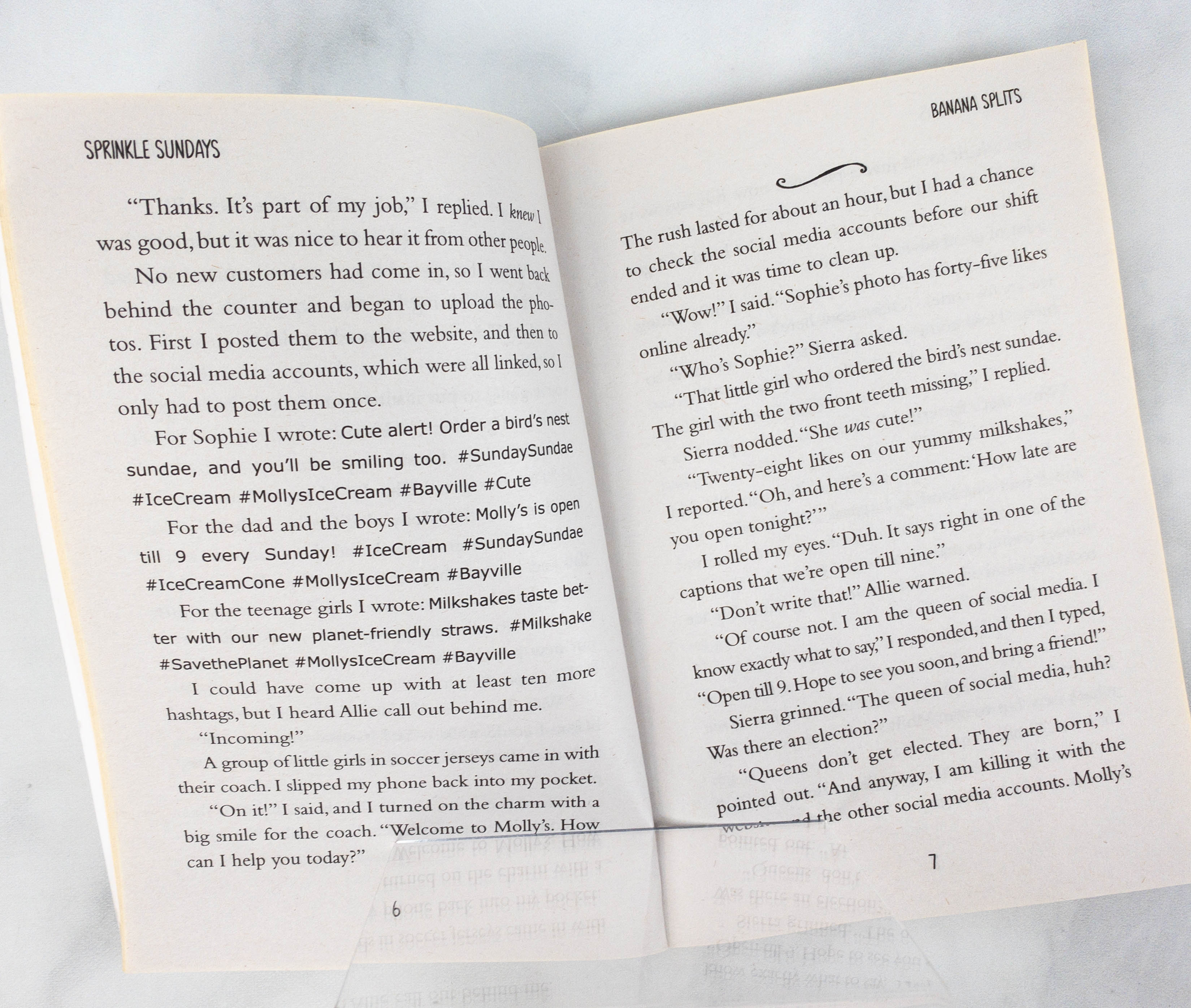 The story is about Tamiko and her viral comment that was mistakenly posted in Molly's website. Upon suffering the consequences, she tries to correct her action and hopes it's not too late to make amends.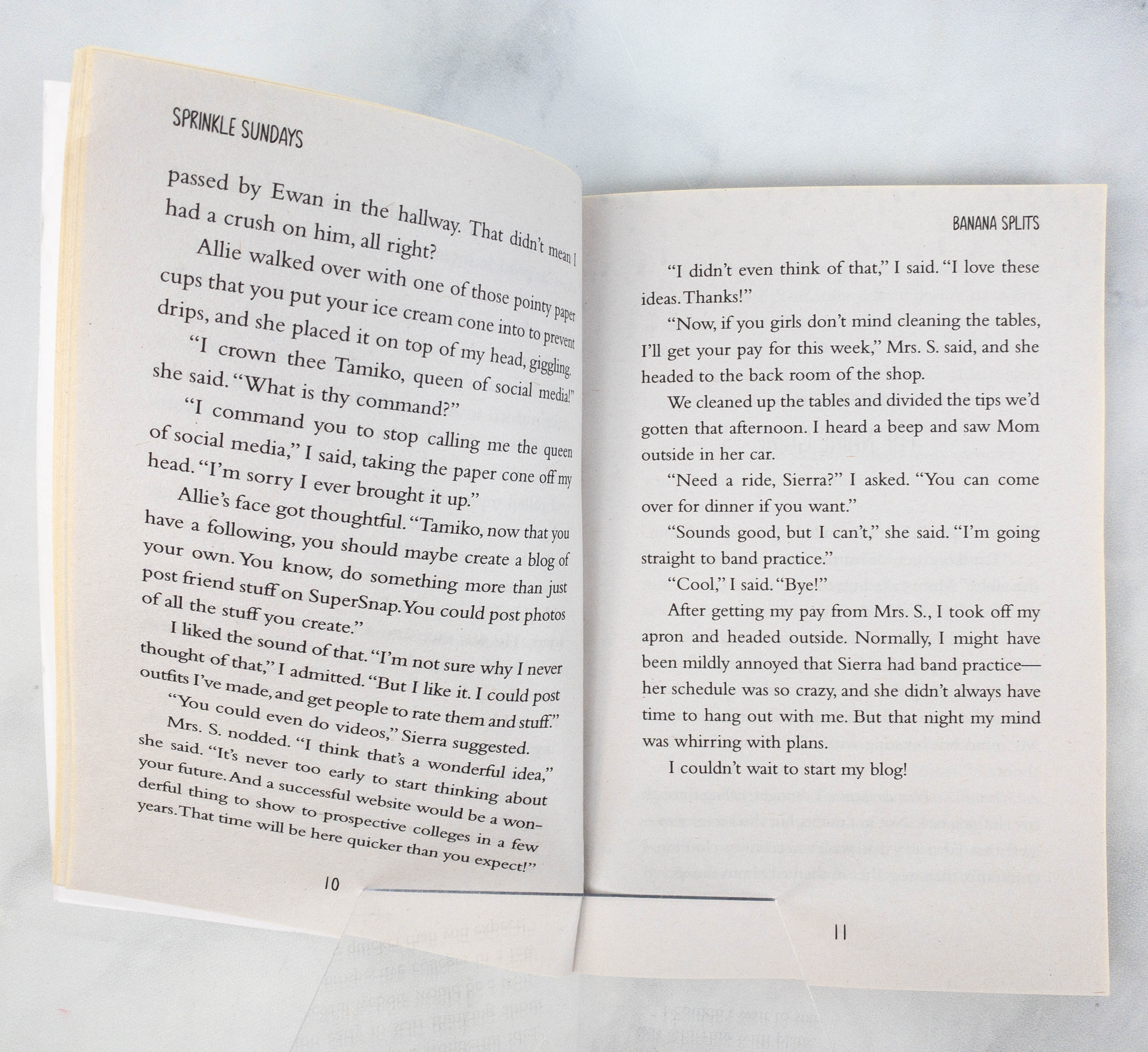 It's a nice read for kids and it teaches them to take responsibility and correct the mistakes that they make. (Also soooo dramatic)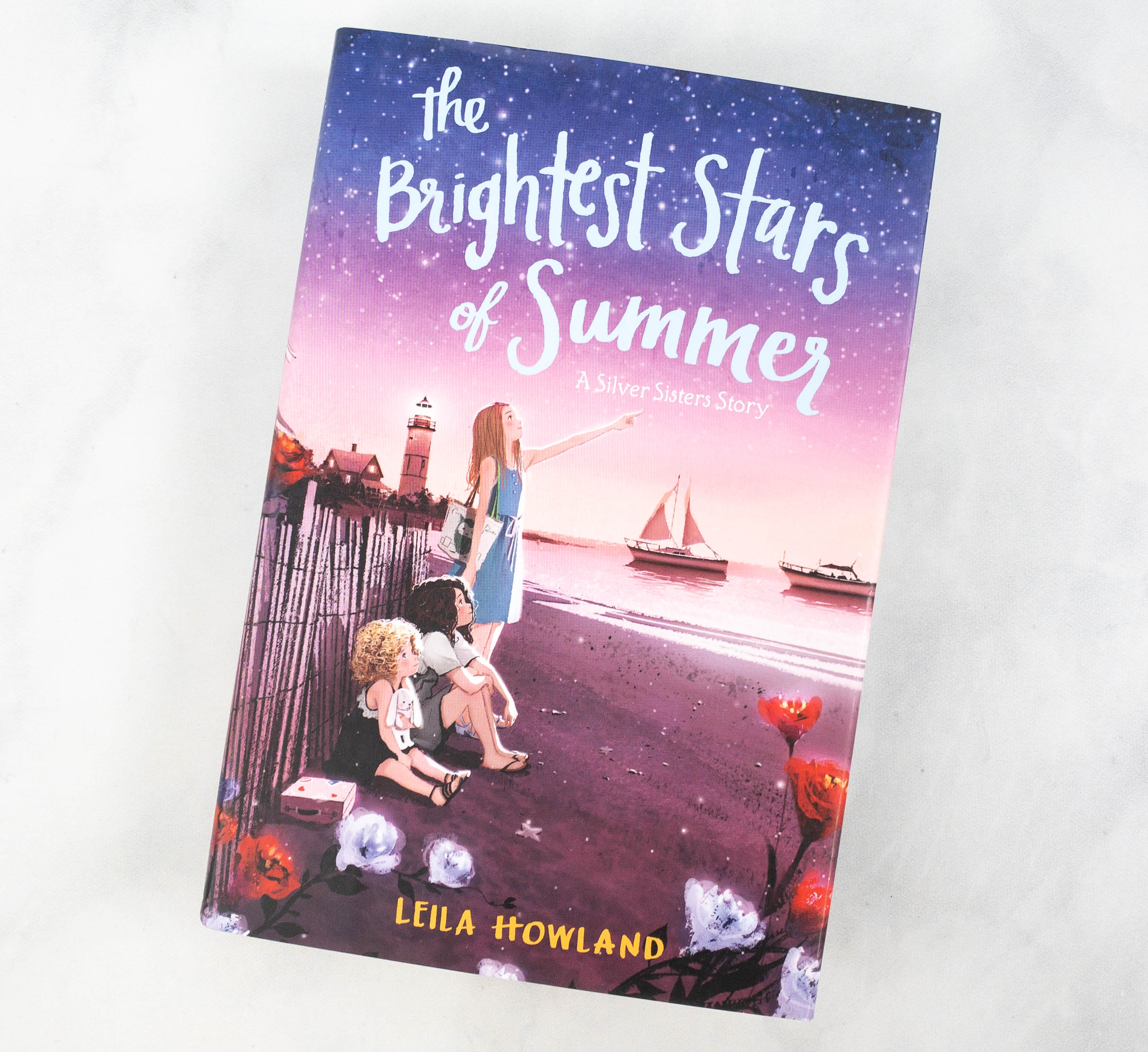 The Brightest Stars of Summer by Leila Howland ($16.98)
Dive back into the series that Newbery Honor and Coretta Scott King Award-winning author Rita Williams Garcia says "brims with hilarity and sisterly hijinks."

The Silver sisters return to Cape Cod in this sequel to The Forget-Me-Not Summer, which Booklist called "reminiscent of the Penderwick series" in its starred review.

Wedding bells are ringing on the Cape! It's summer again and Marigold, Zinnia, and Lily are heading back to Pruet to help bride-to-be Aunt Sunny plan her big day. But cake and decorations aren't the only items on the girls' agenda this summer. Marigold can't wait to escape the embarrassment of being cut from one of Hollywood's biggest blockbusters—especially after she bragged to all of her friends that she was in it. And Zinnie is trying her hardest to write a story good enough to get into an elite writing program. Zinnie also meets her first boy-who-is-a-friend, a cute kid named Max.

But when it becomes clear that Max has eyes for Marigold, Zinnie can't contain her hurt, and it leads her to betray Marigold with an unthinkable sister crime. With a wedding on the horizon, and tension simmering between them, will the Silver sisters be able to overcome their hurt in time for the ceremony? After all, beneath the pain of their fight, all Marigold and Zinnie want to do is give Sunny what she's always given them: a summer to remember forever.
The beautiful illustration extends to the back of the book!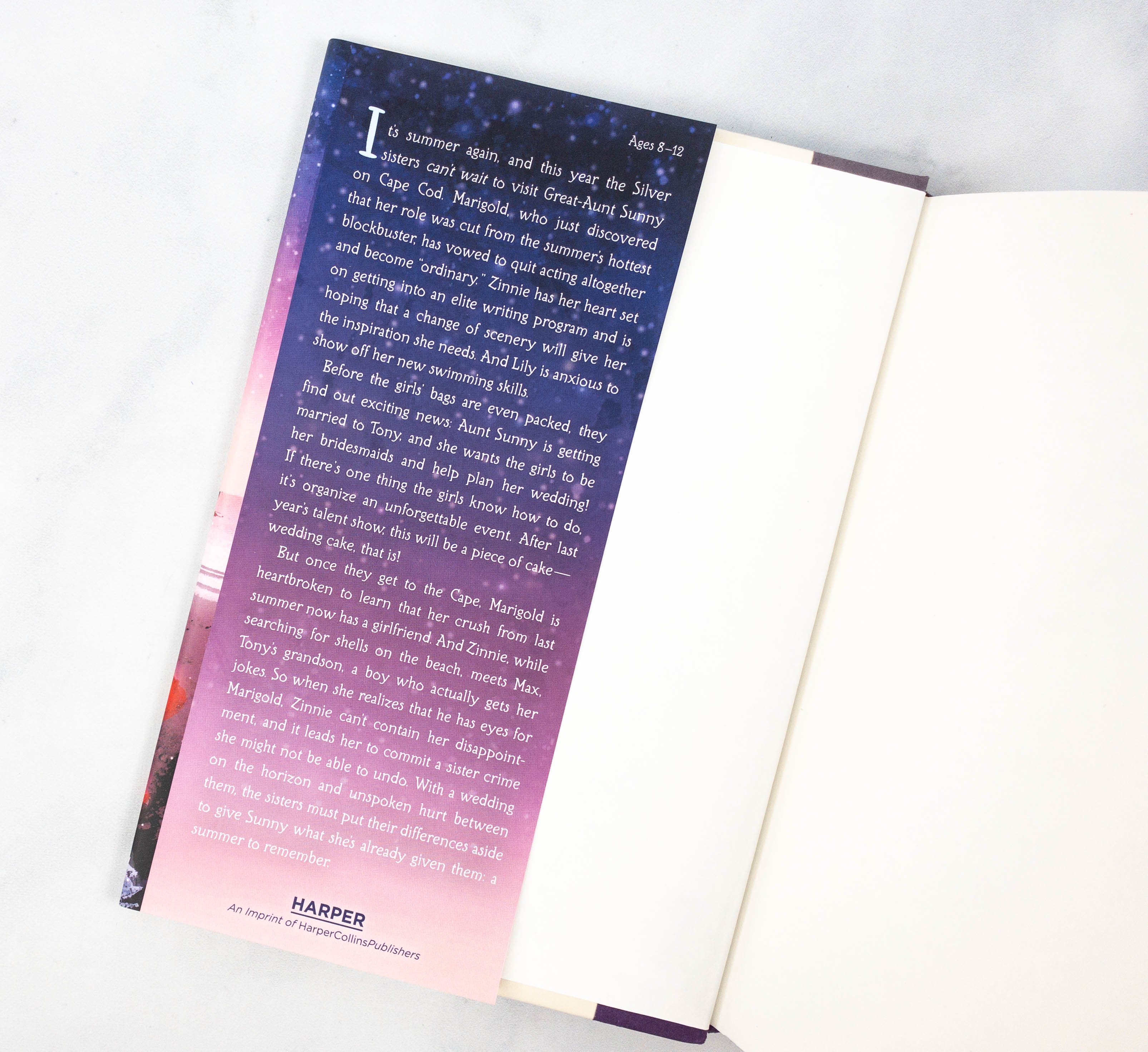 It's a story about the Silver sisters, who are trying to find themselves.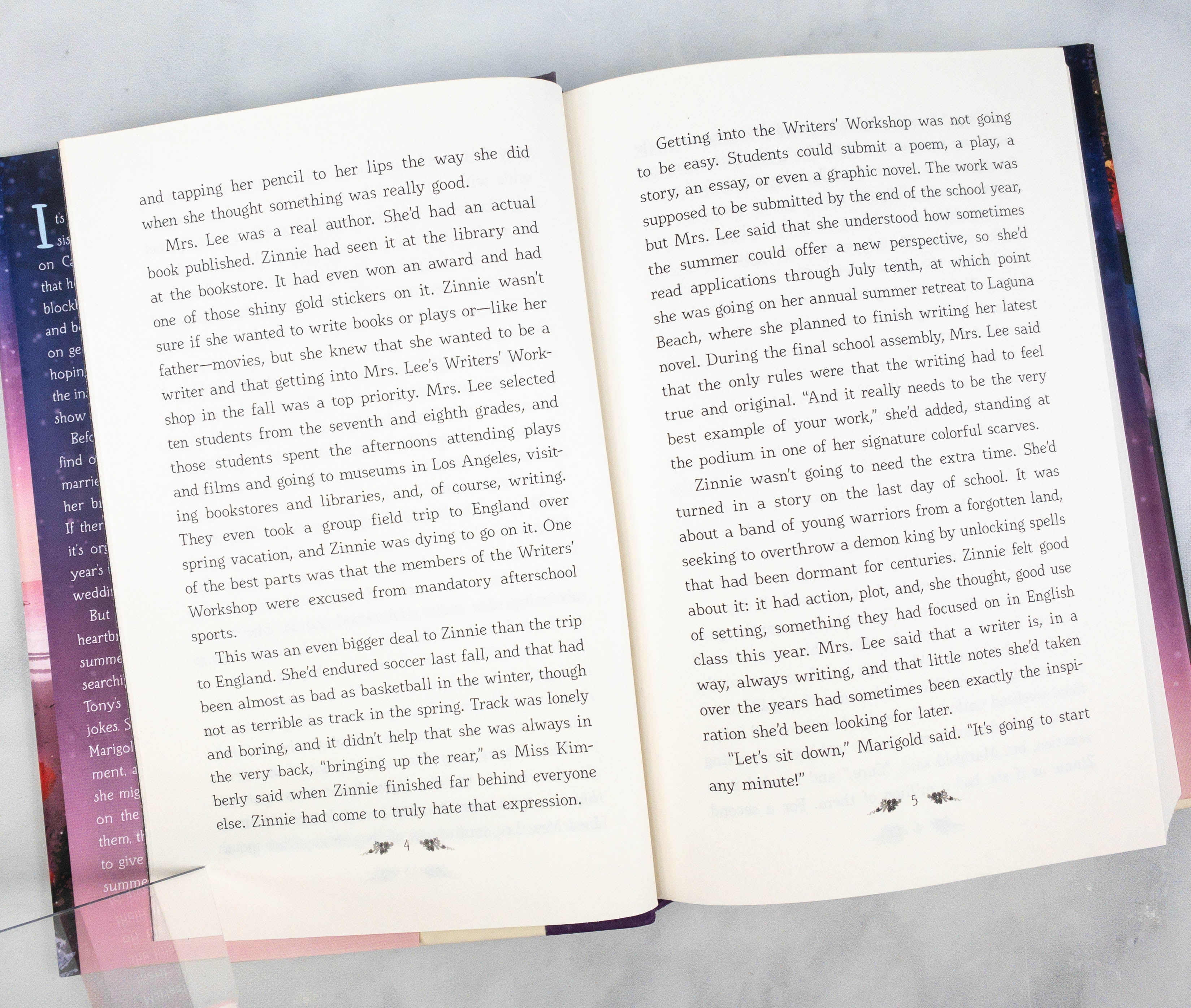 The sisters may have their differences but each one of them proved that through thick and thin, they'll always be there for one another.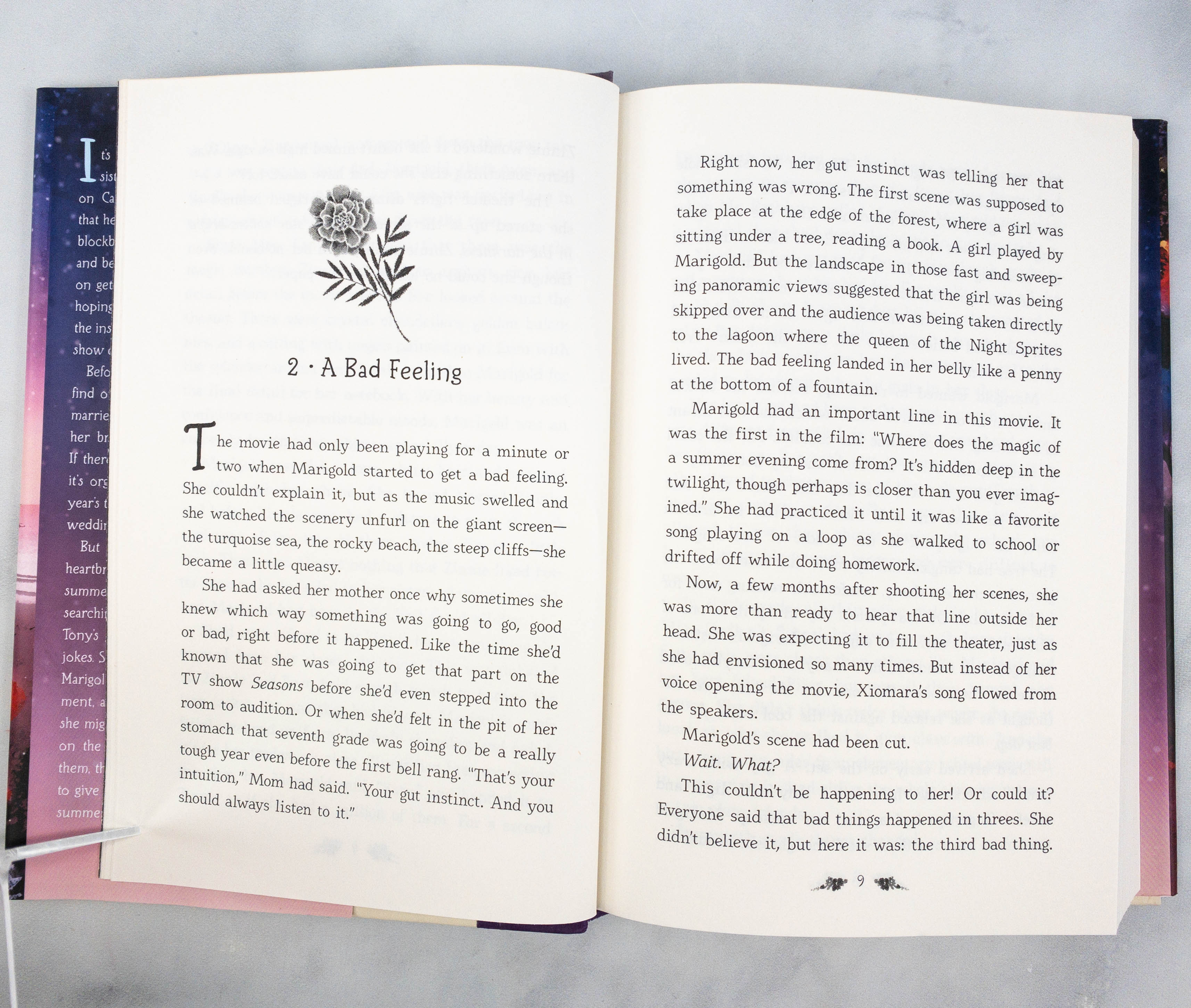 This is a good read for kids ages 8 to 12. They can learn a lot from it especially important family values and unconditional love. As this is a sequel, we checked the first book out of the library. Double the fun!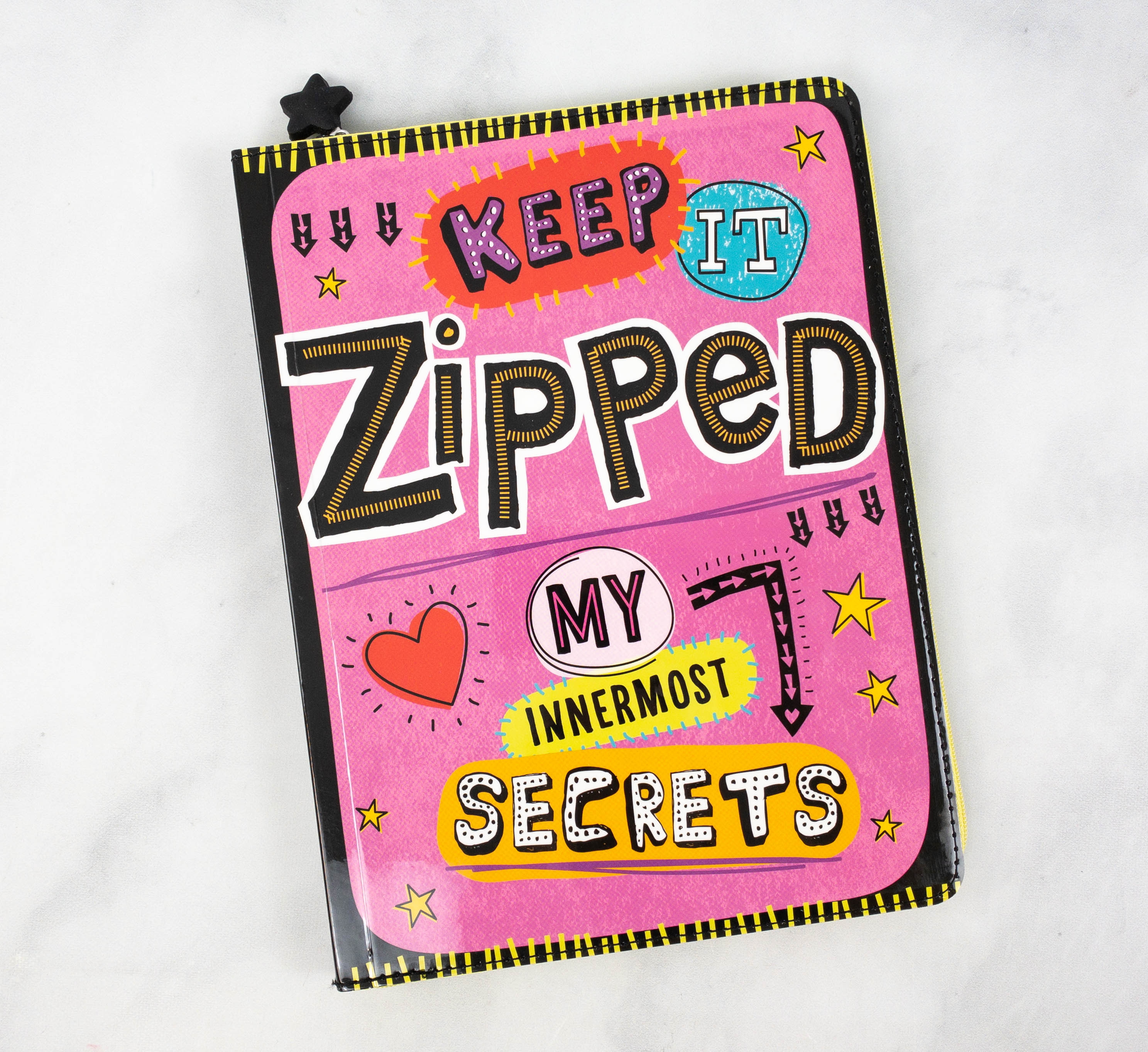 Keep It Zipped: Fill In Journal. My daughter loved this journal! It's so adorable and interesting as well. Printed on the cover are the words "Keep it zipped" and "My innermost secrets".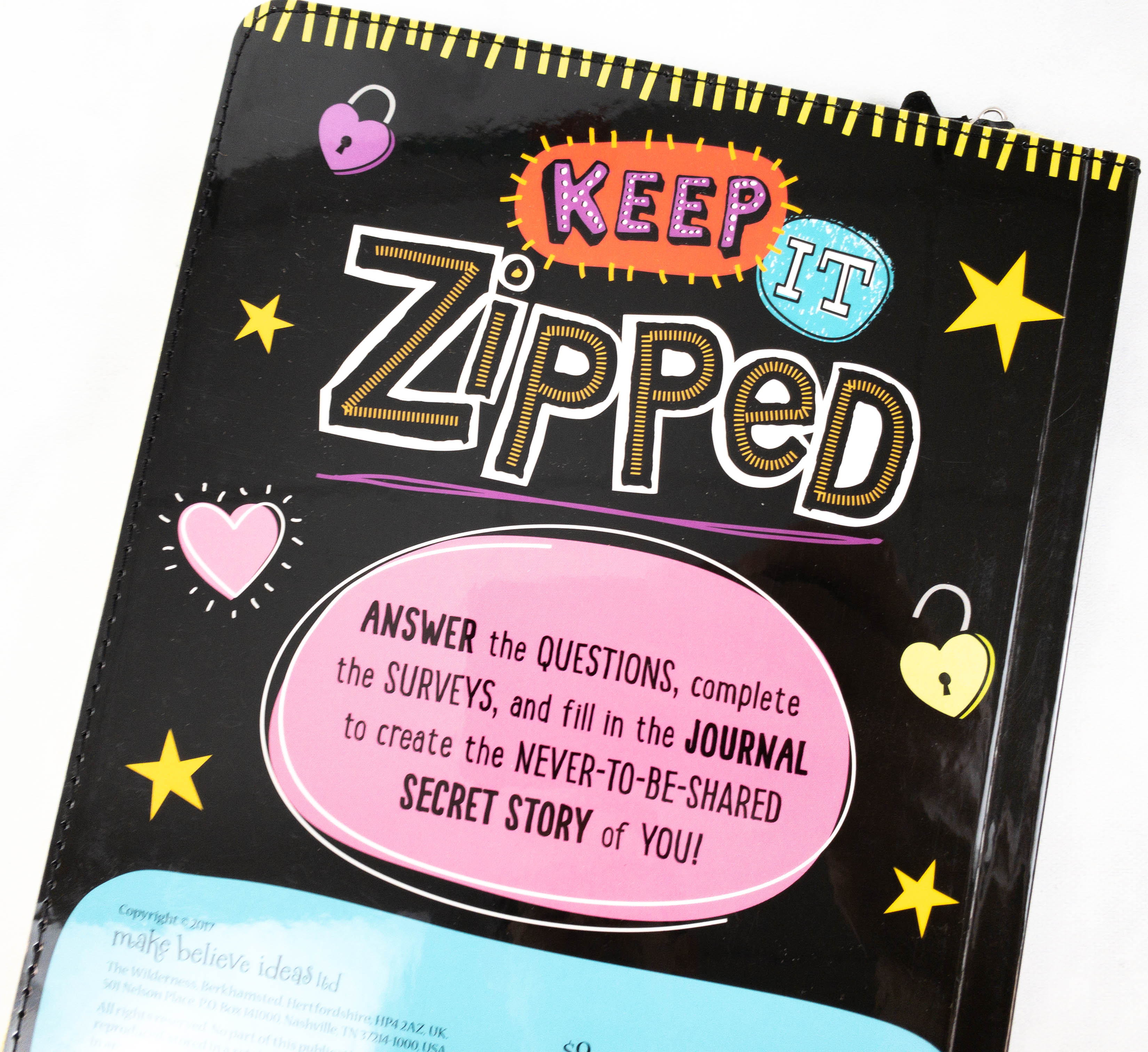 The book includes prompts, like questions that kids can answer and lists that kids can fill in.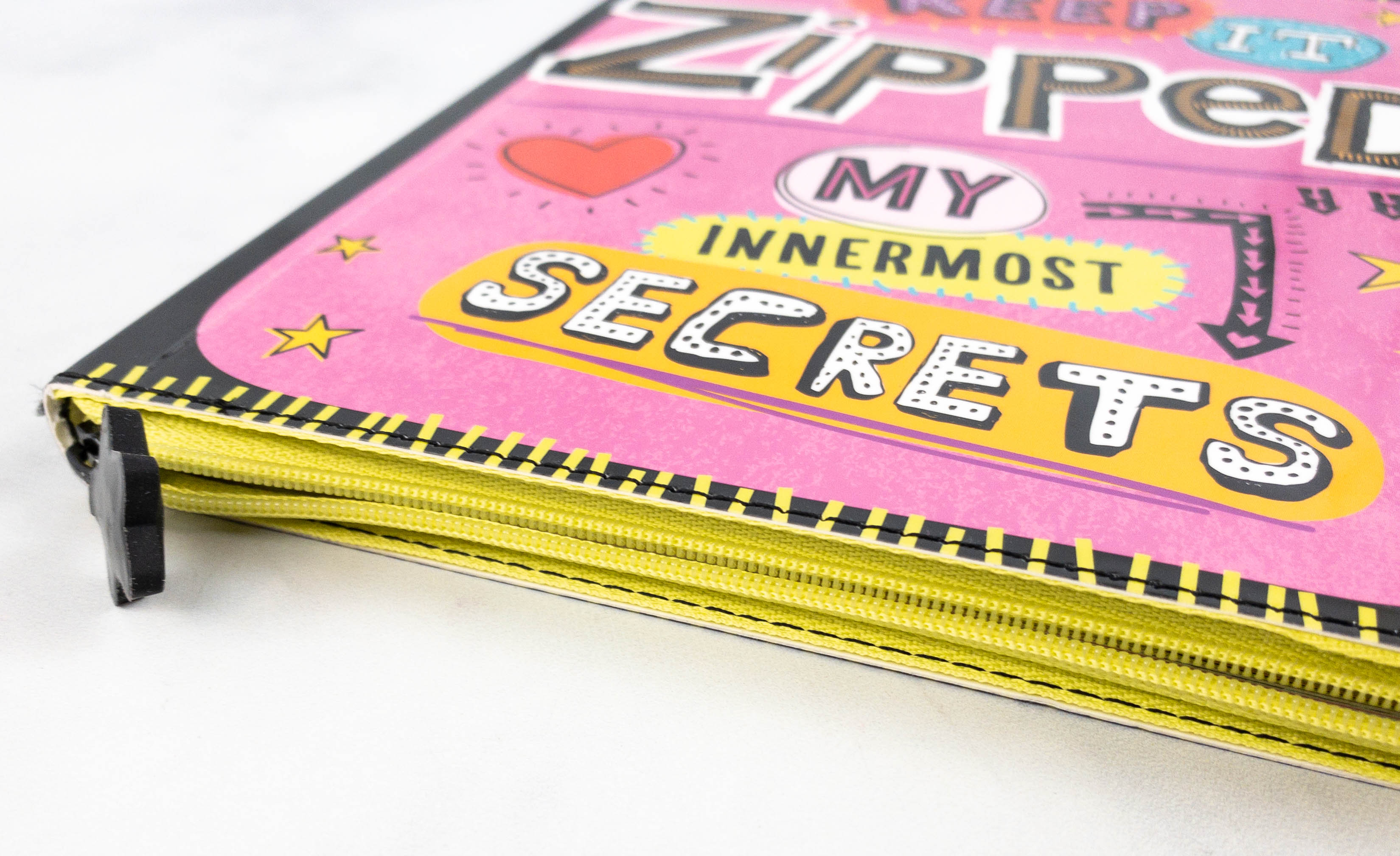 A zipper that goes all the way to both ends of the book secures all the secrets that it contains.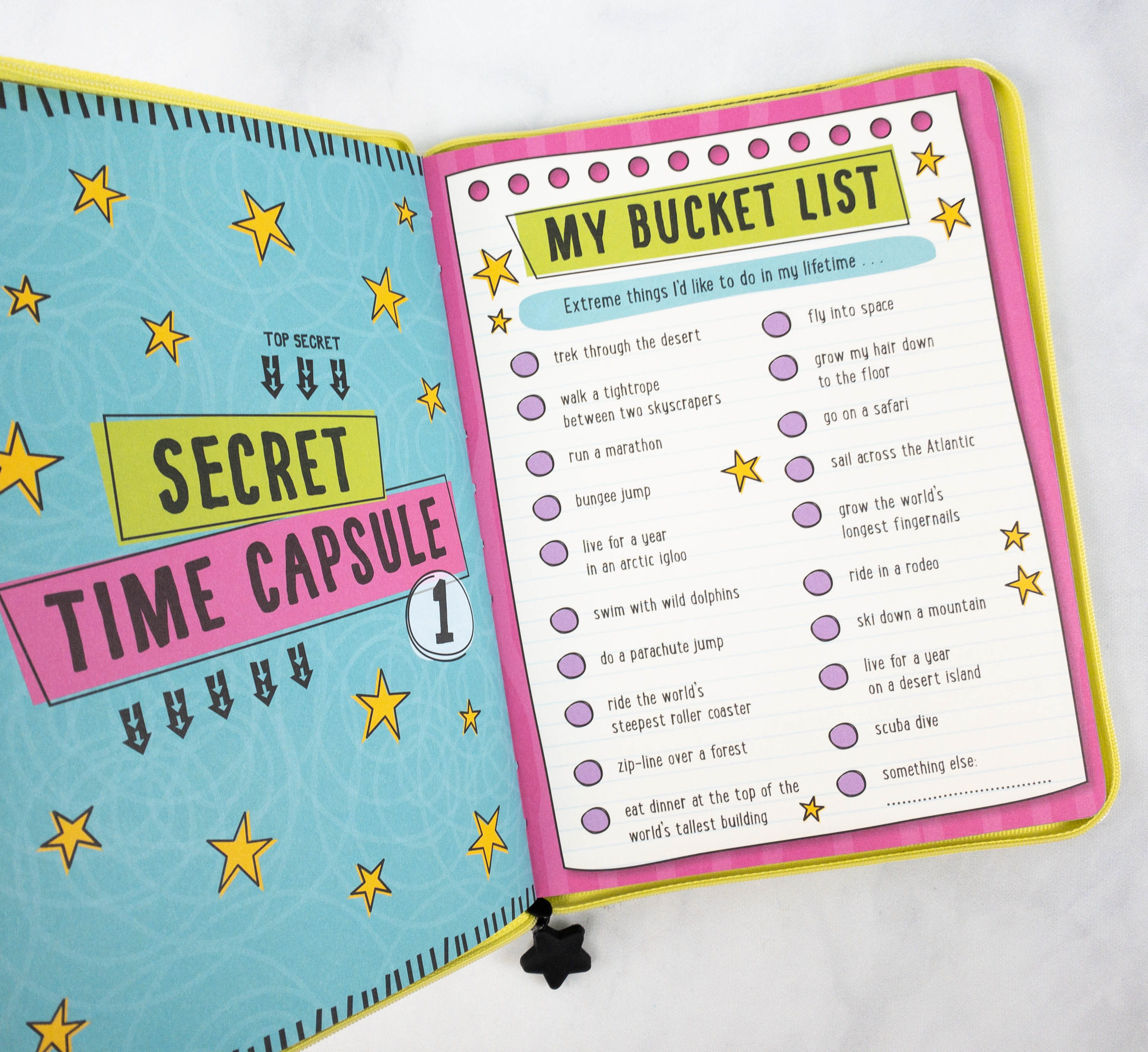 This part has an exciting bucket list suggestion and a secret time capsule activity!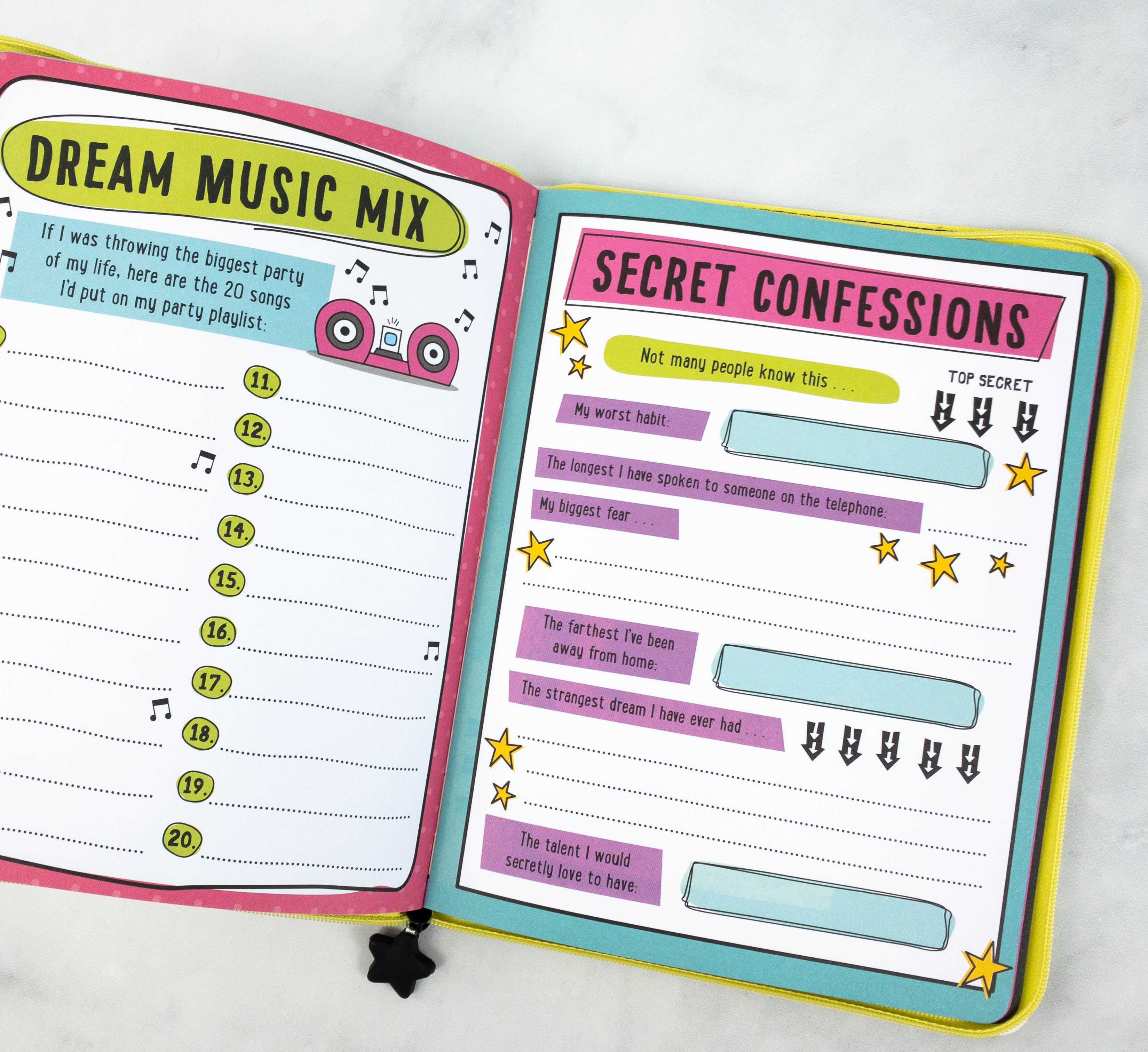 Here are more sample pages! There's a page where kids can make their dream party playlist, as well as a page for secret confessions. My 12 year old LOVES this stuff.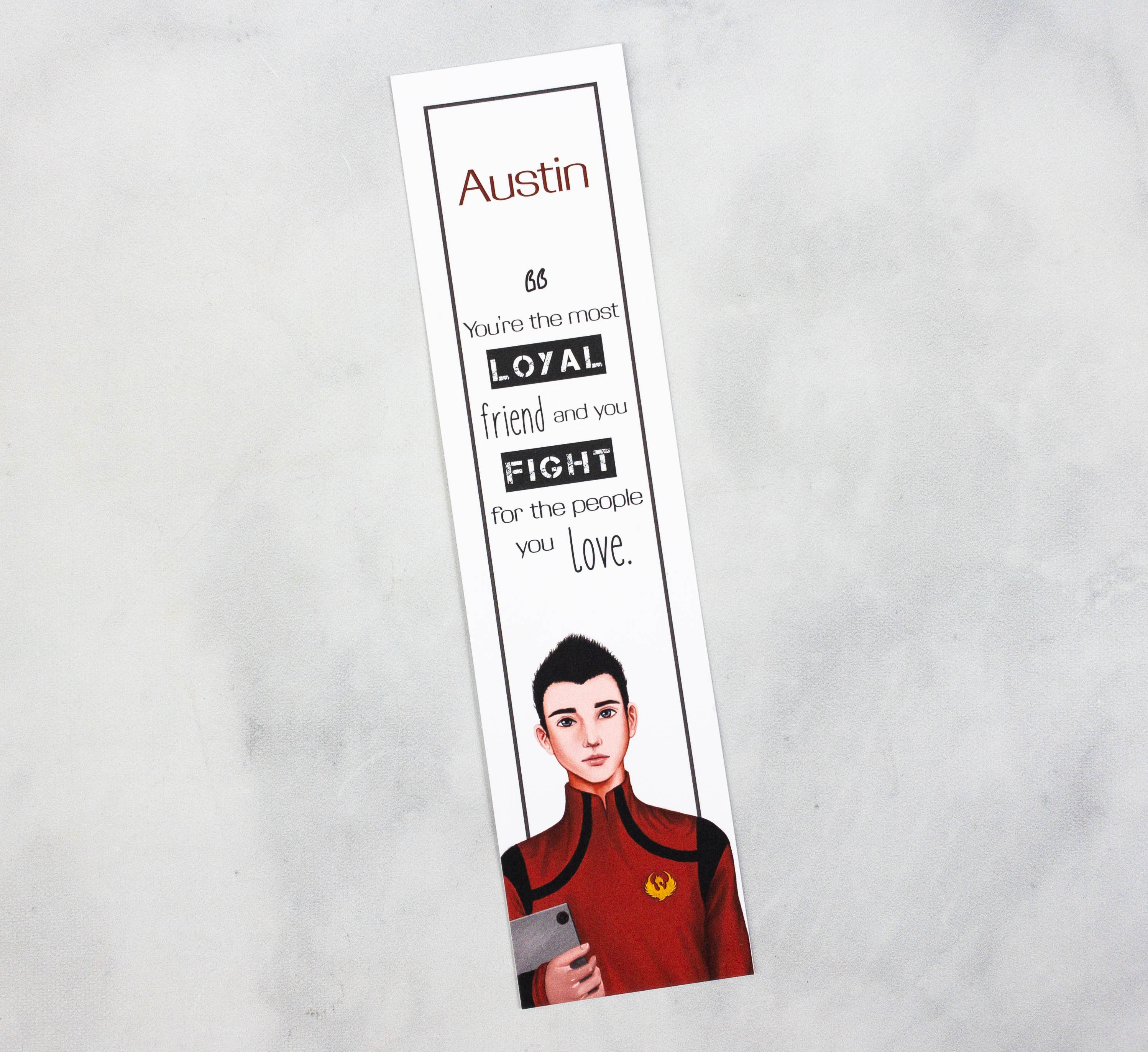 Bookmark. Here's a nice bookmark with inspiring words printed on it from Elena Ransom by J.S. Wood.
You're the most LOYAL friend and you FIGHT for the people you love.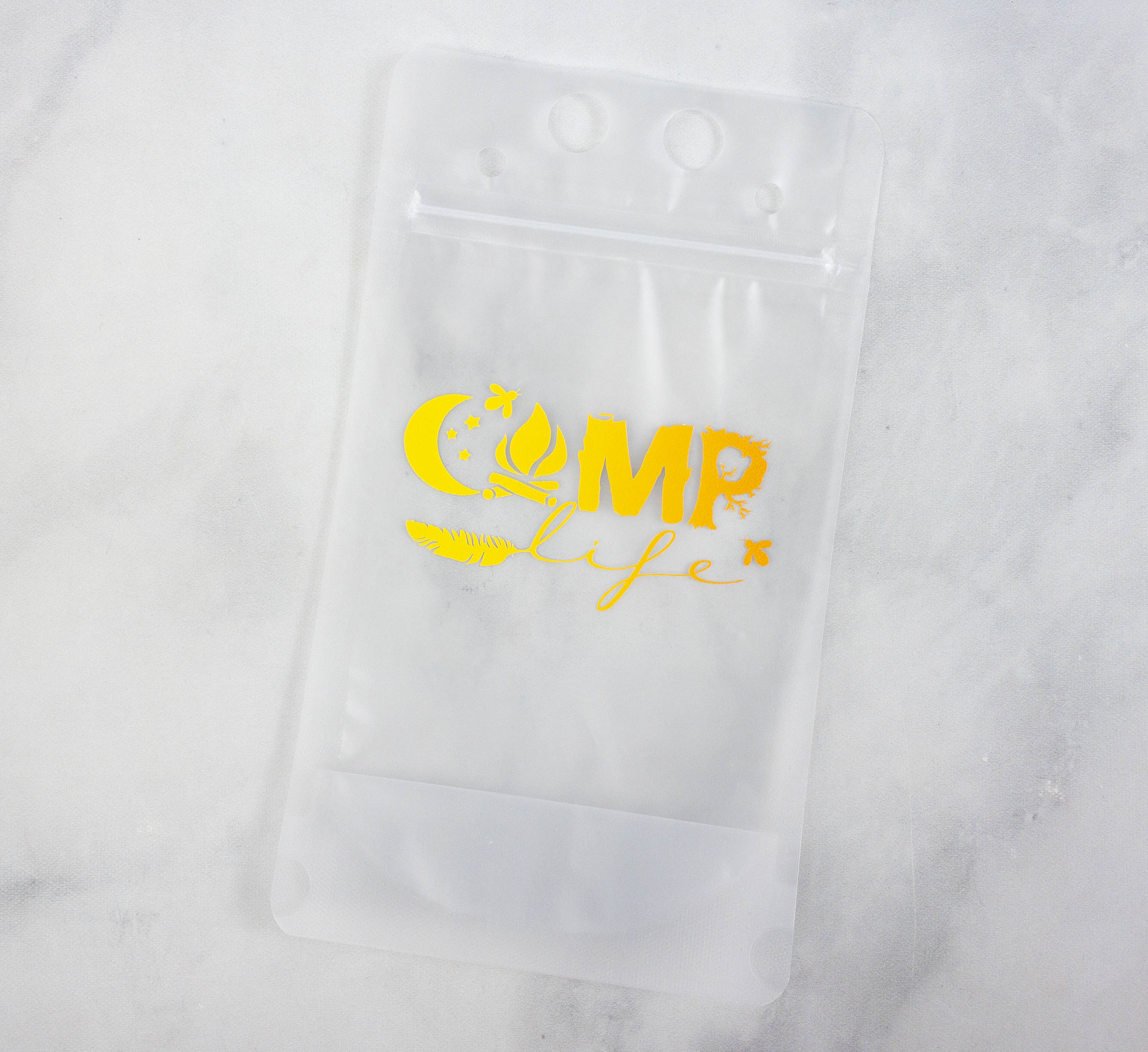 Reusable Drink Pouch. My daughter can now bring her favorite drink anytime and anywhere with this reusable drinking pouch! It's leak proof and can the opening can be sealed as well.
Reusable Straw. To make drinking from the pouch more convenient, they also sent a reusable straw! This is a very selfie-worthy set to take pics and send to cousins.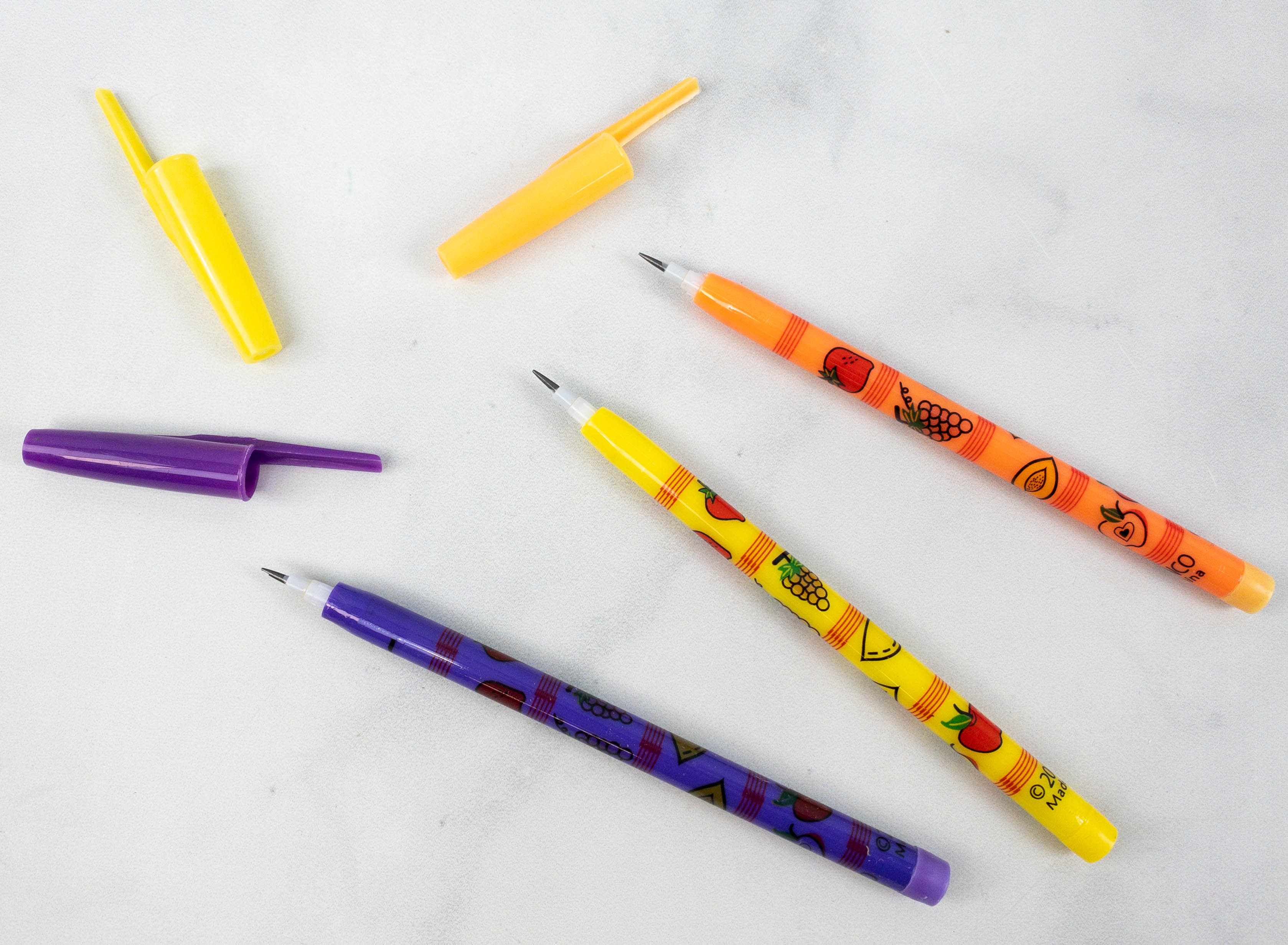 Fruit Scented Pencils. These pencils have fruity scents! They remind me of the scented pens that I used to have when I was younger. Did I mention this box smelled GREAT when I opened it?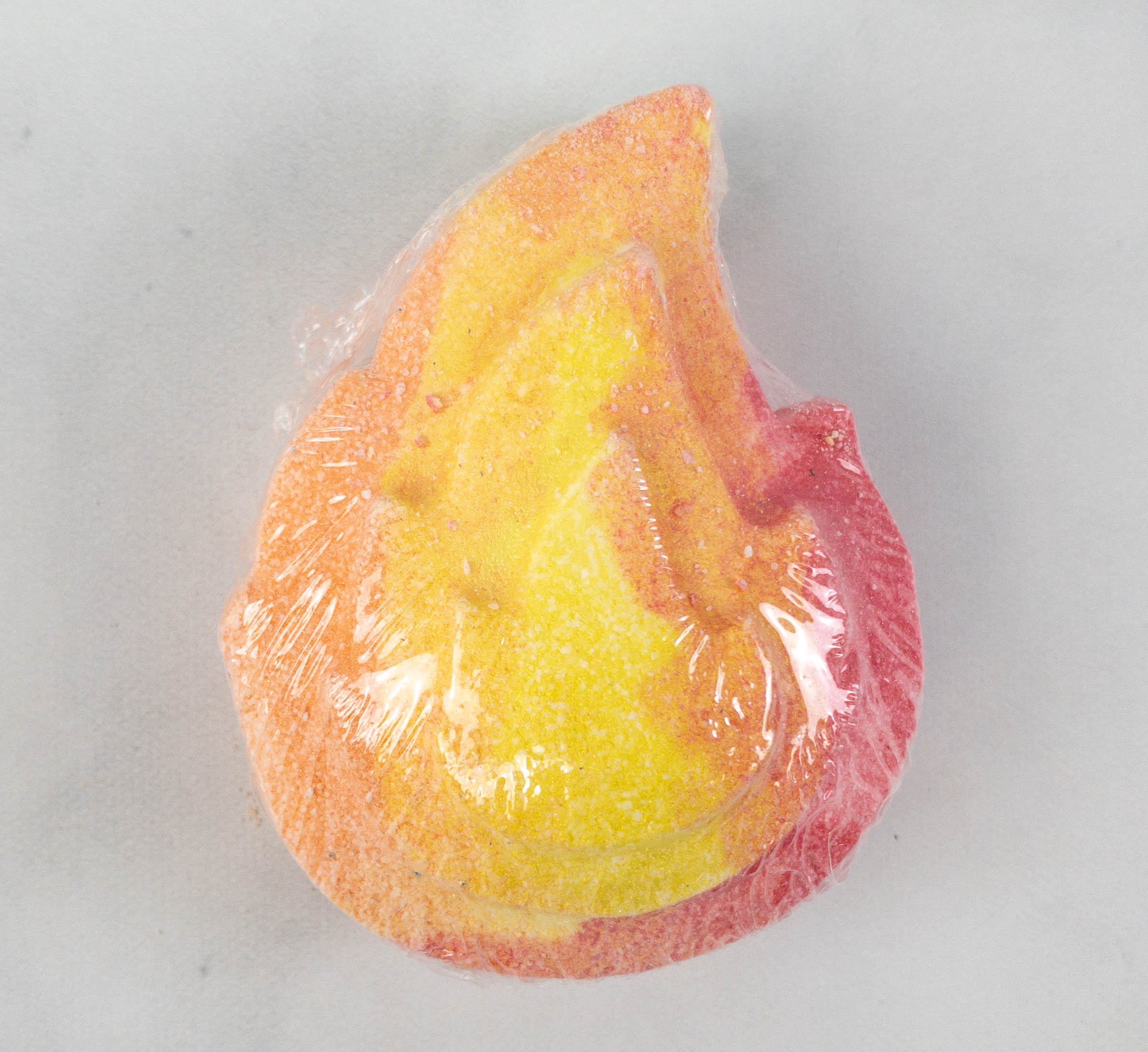 A Scents Of Grace Flame Bath Bomb. The main source of the yummy scent! The box also included a bath bomb from the featured shop this month, A Scents of Grace. It's shaped like a flame and it comes in different colors: orange, yellow, and red. A Scents of Grace has their own SUDScription box!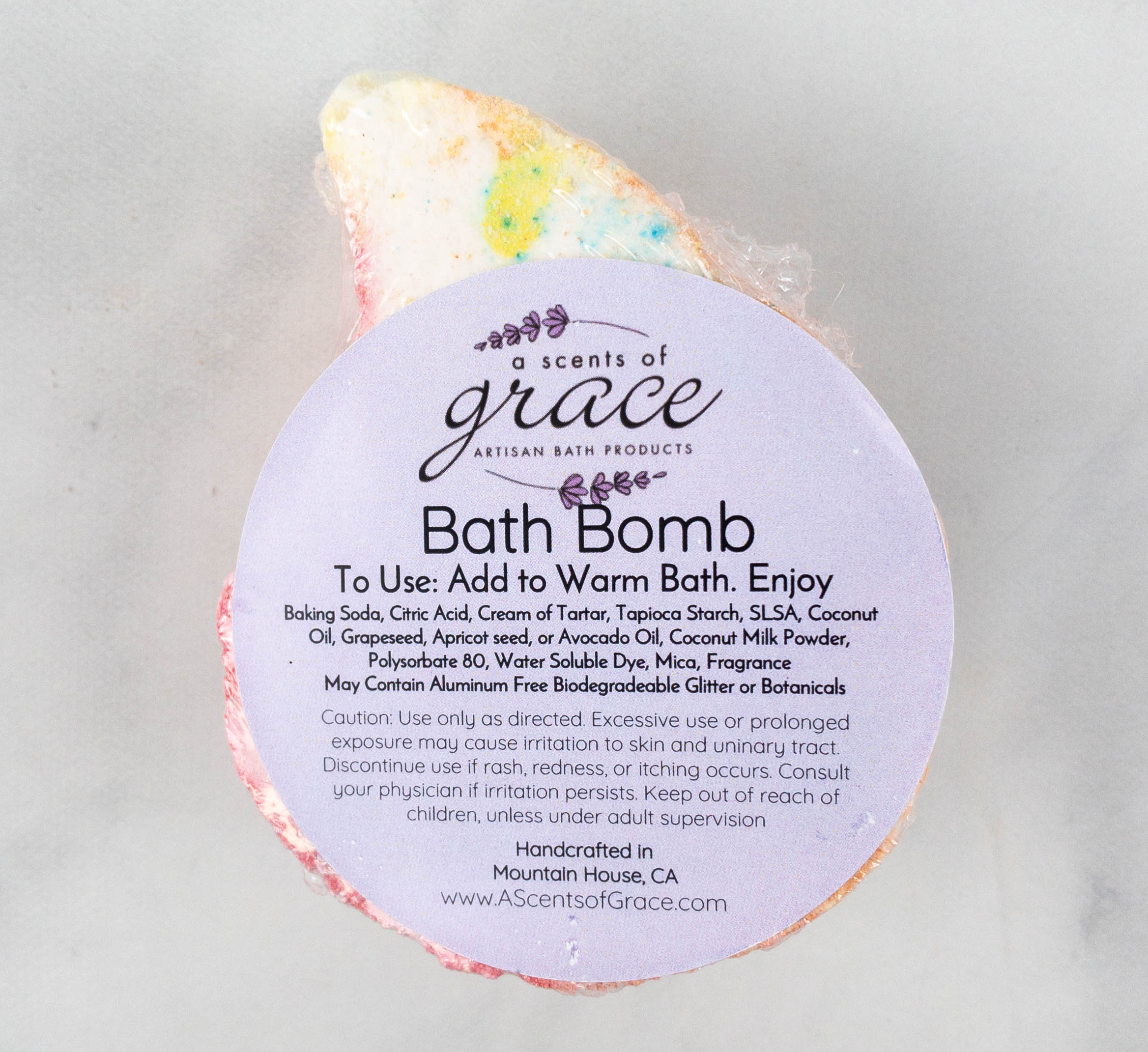 Aside from adding colors and a pleasant scent to your kiddo's bath, it also keeps the skin feeling smooth and hydrated!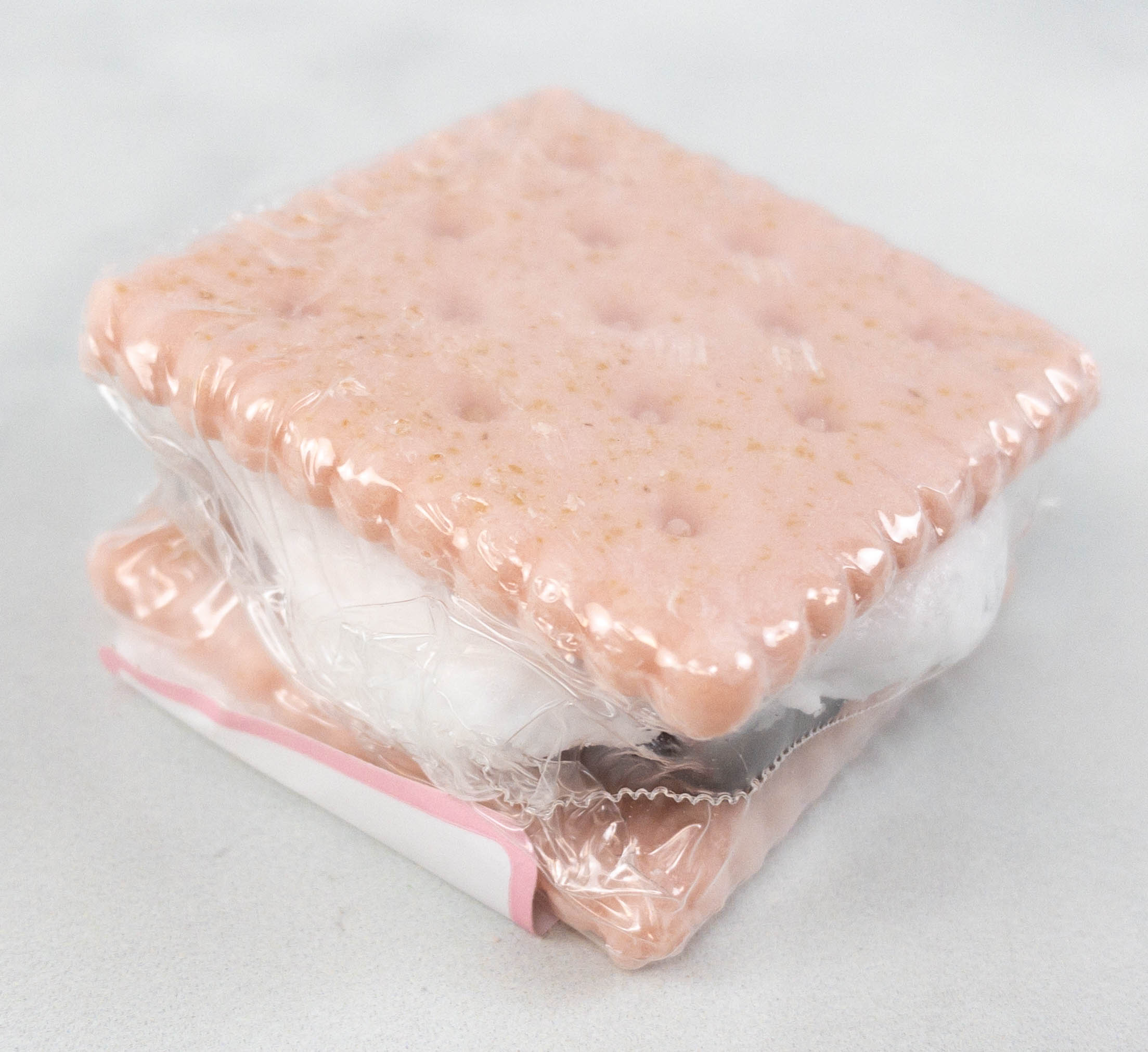 Suds Bakery Soaps S'mores Soap Bar. Another scented item in the box is this soap bar which looks like a s'more!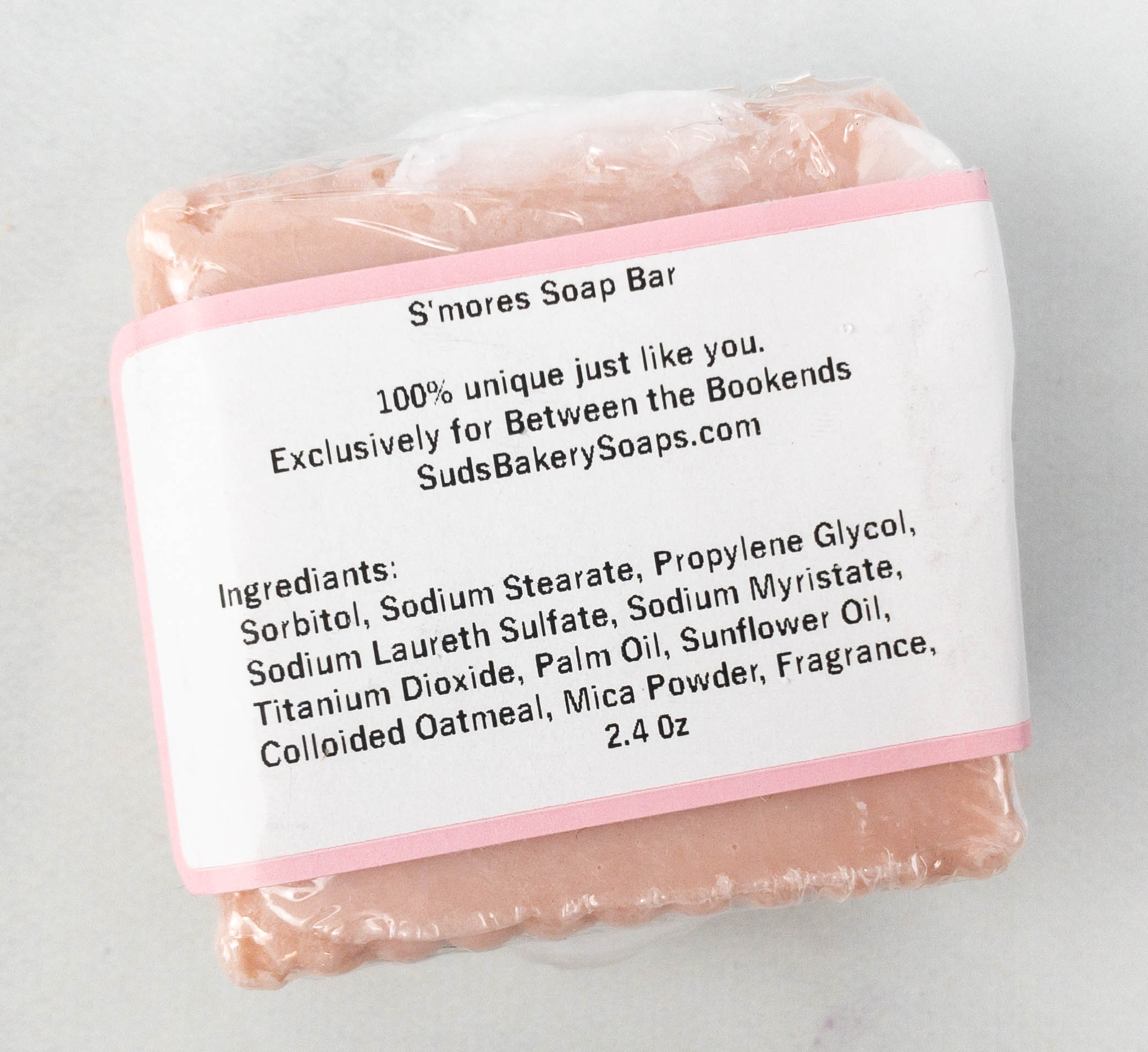 This soap bar is made exclusively for Between the Bookends subscribers. It looks so cute on our sink, and it's made with hydrating ingredients as well.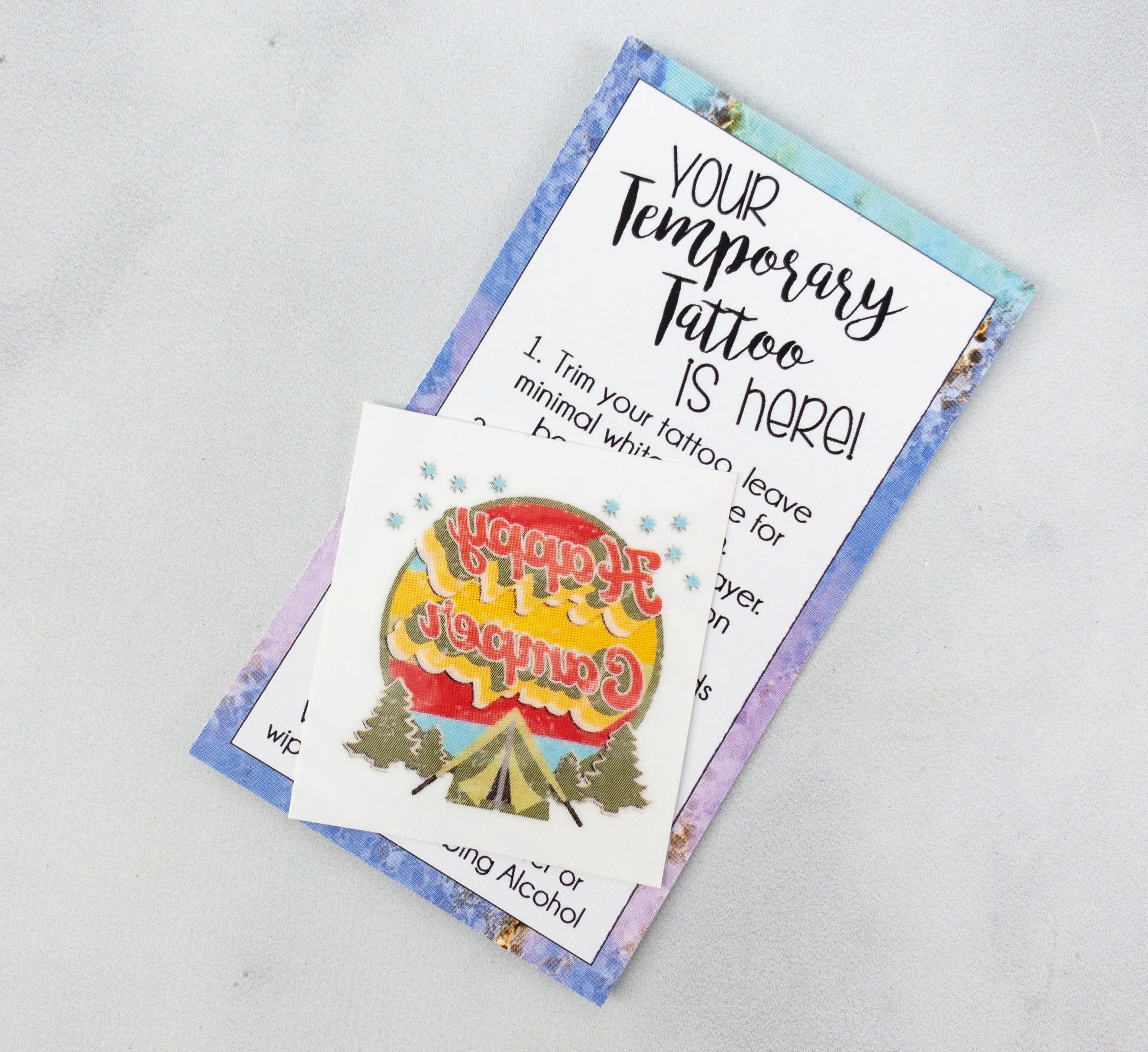 Itty Bits Designs Happy Camper Temporary Tattoo. It's a temporary tattoo featuring a Happy Camper design. It came with an instruction sheet as well, so it'll be easy to apply and to remove whenever you want to.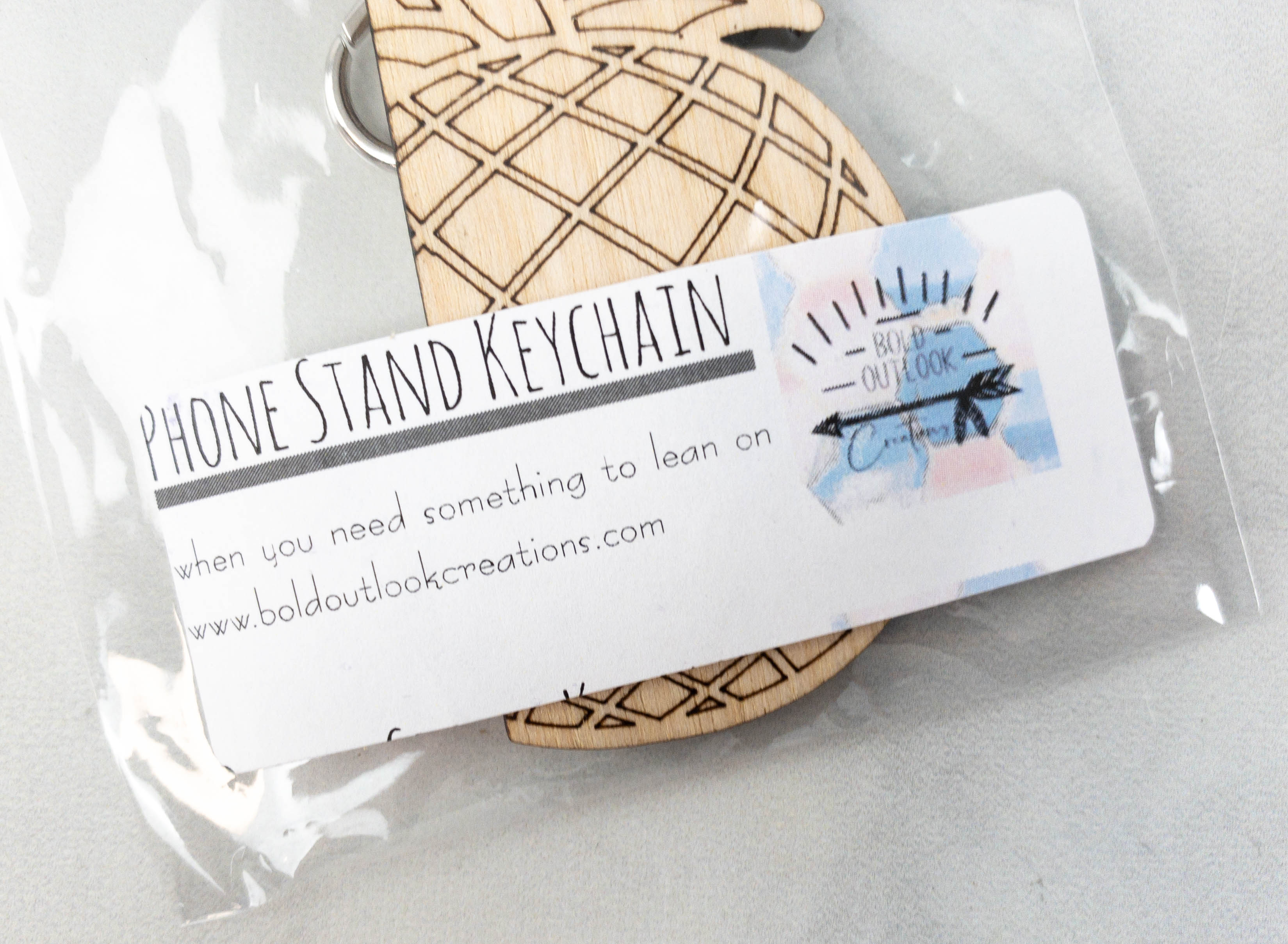 Bold Outlook Creations Pineapple Phone Stand Keychain. Here's another cute item, a wooden keychain that can also be used as a phone stand!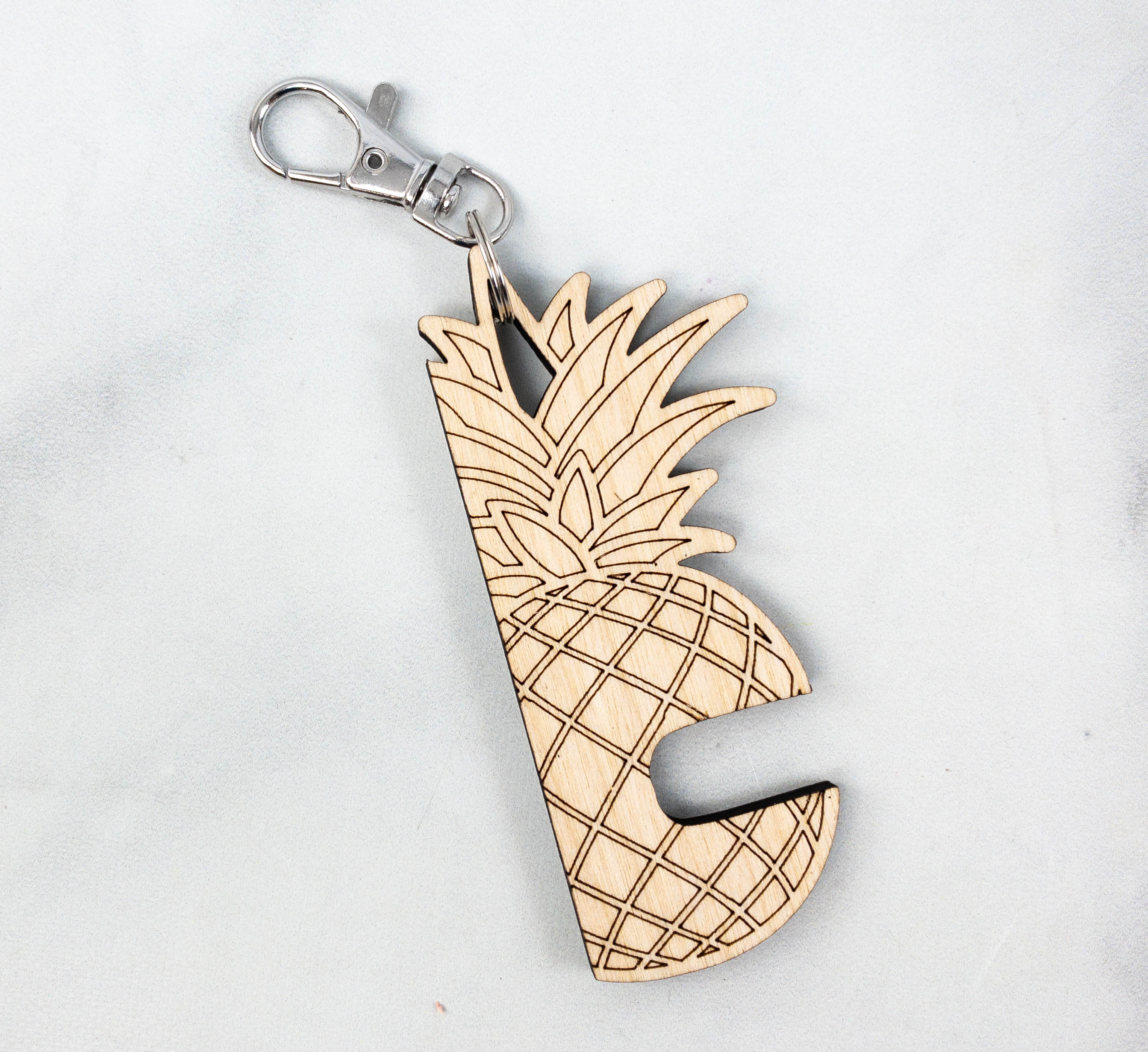 It's pineapple shaped with a dent on one side where you can insert your smartphone.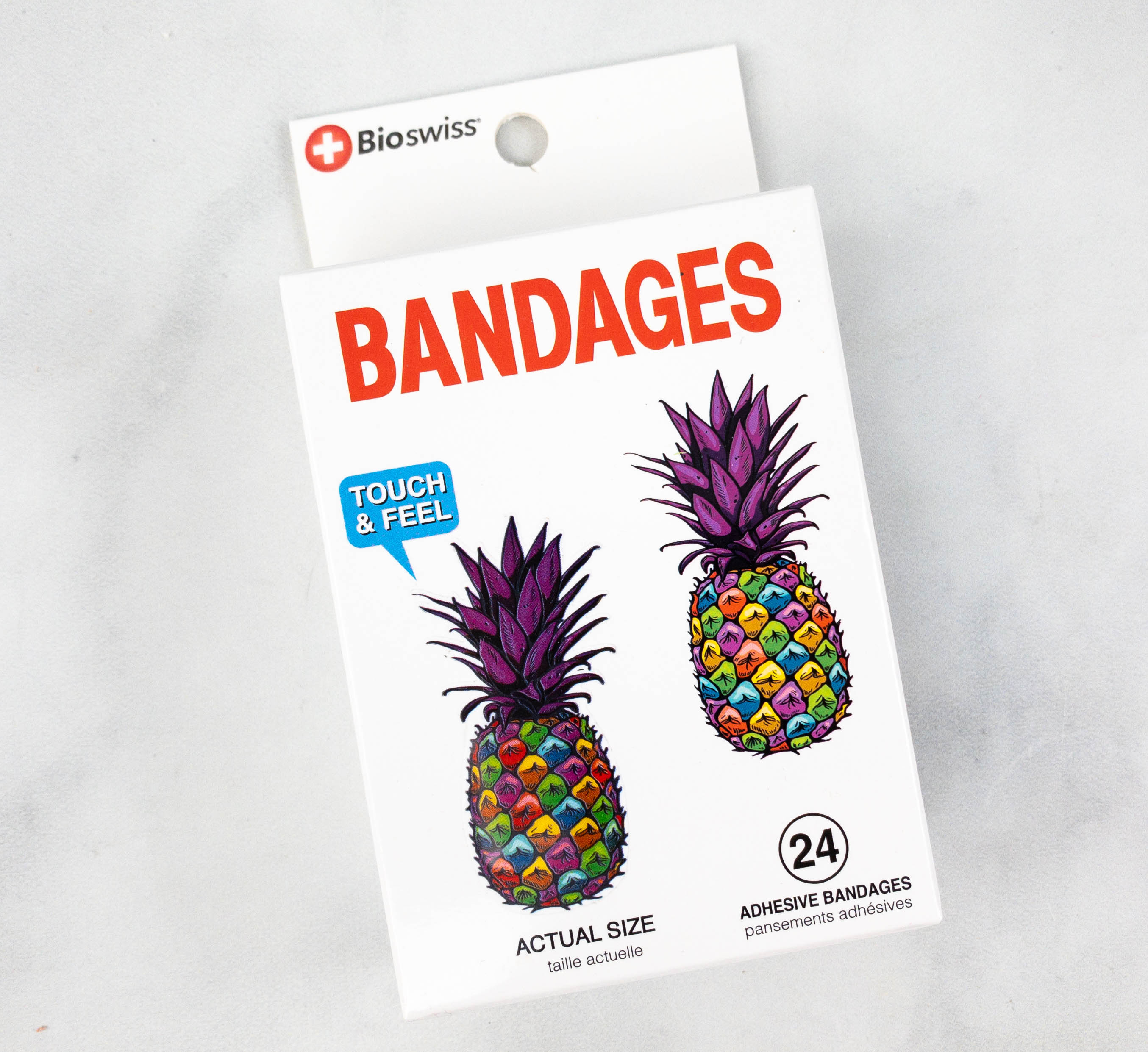 Pineapple Bandages. This box contains 24 pieces of cute pineapple bandages.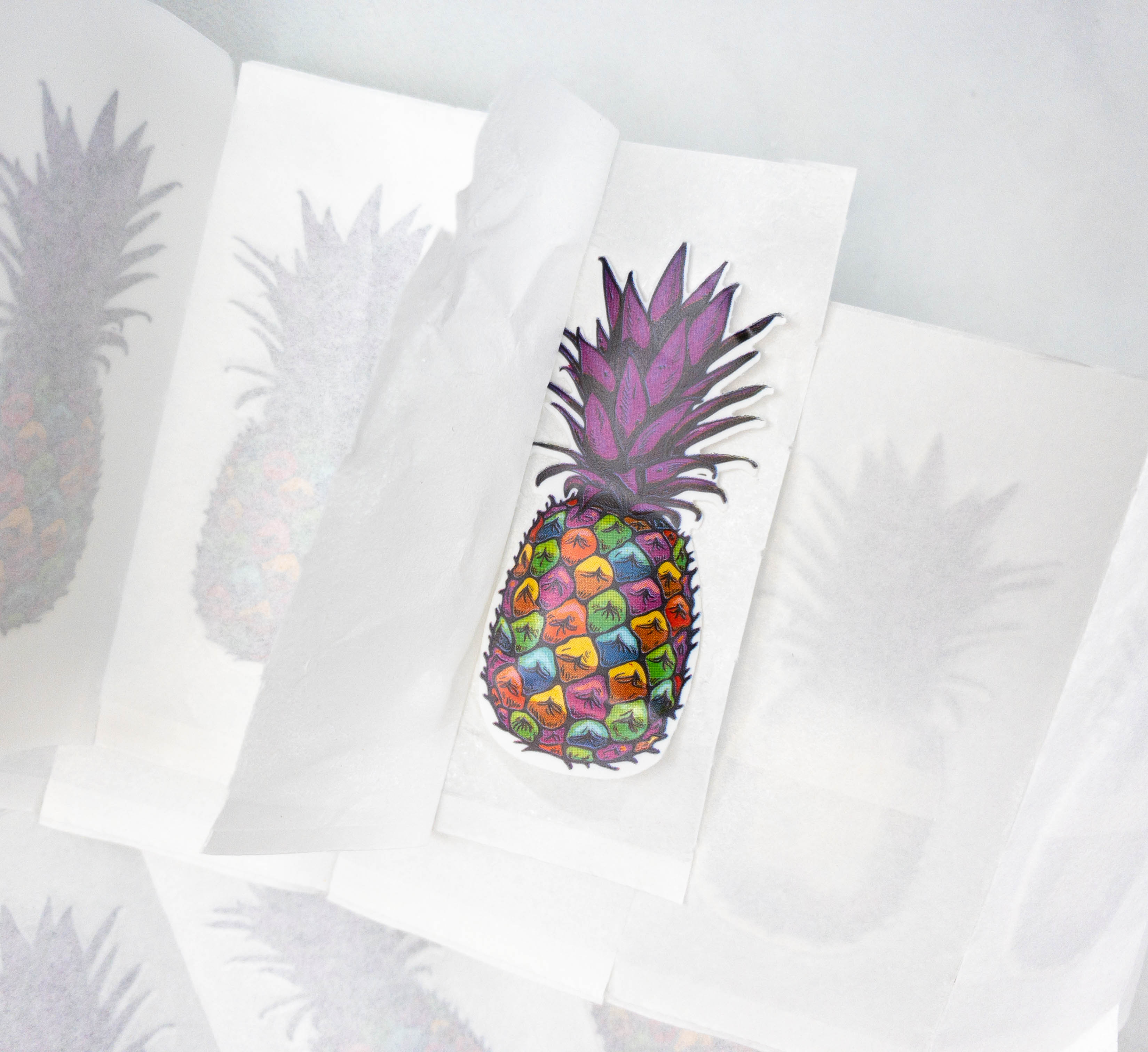 Each bandage is textured as well. This is a fun way of covering wounds or insect bites!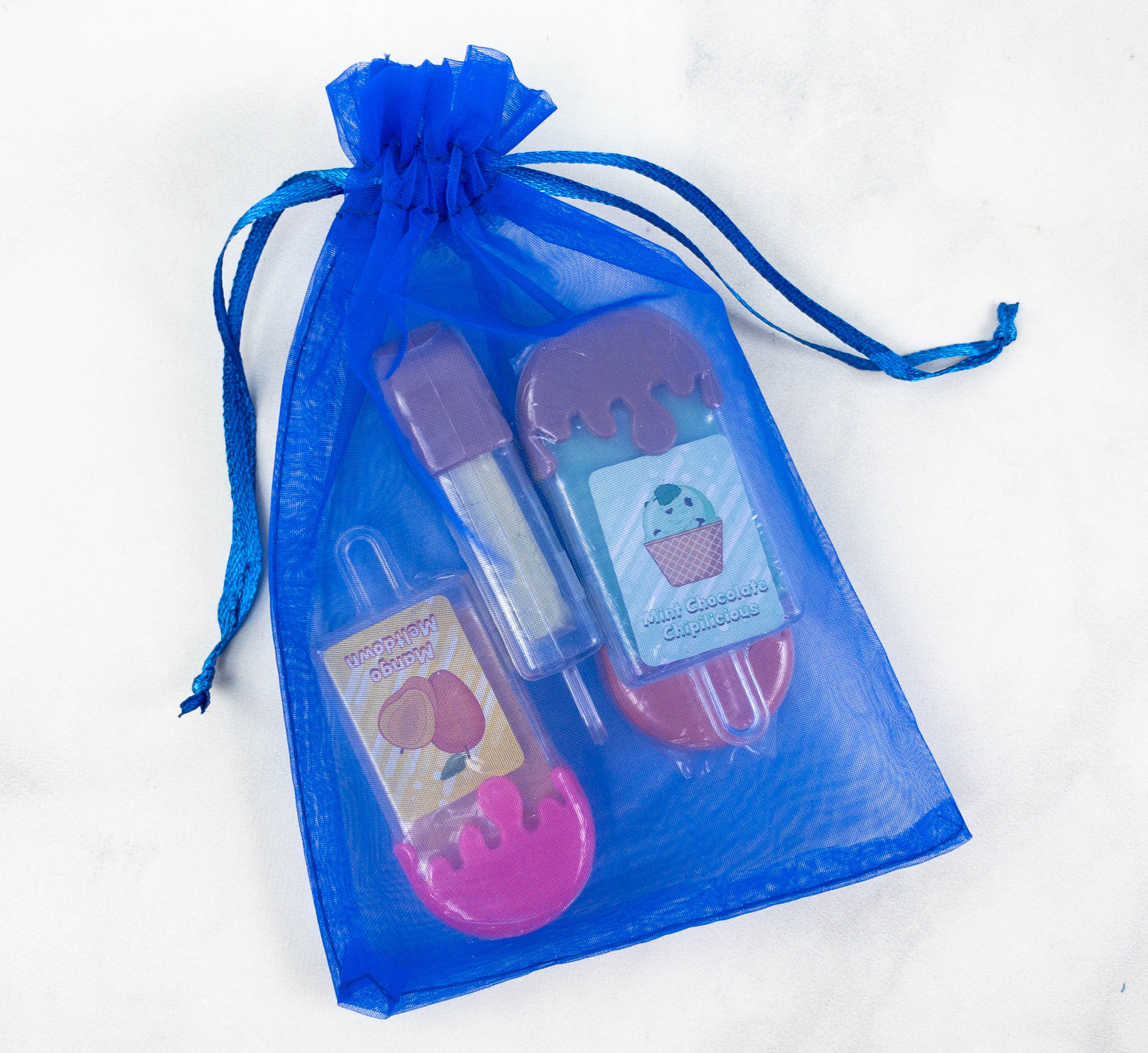 Kneadable Scented Popsicle Erasers. My kids were also delighted to receive these adorable popsicle erasers. They were packed in an organza pouch!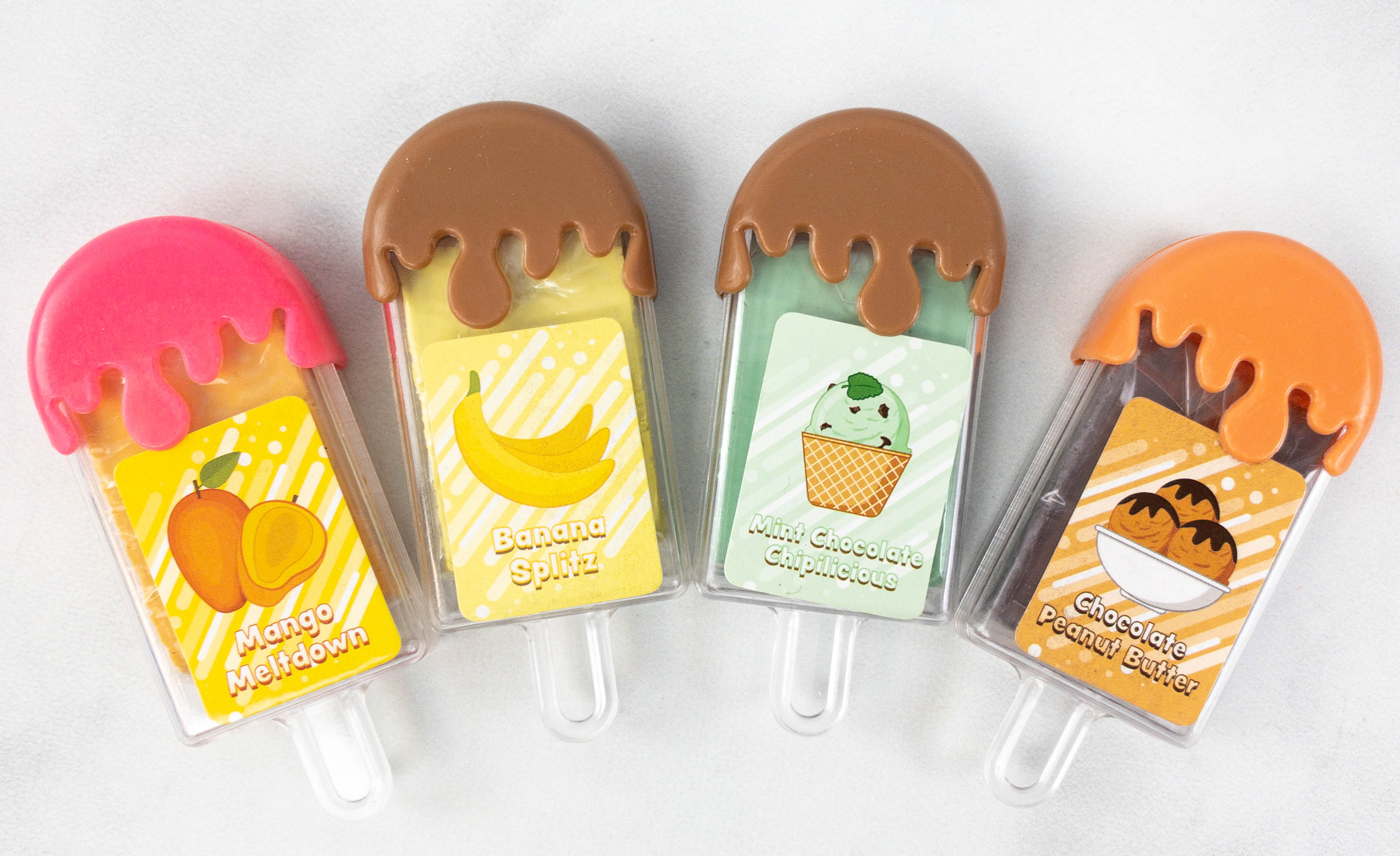 There are 4 erasers in the box, and each one has a unique scent. There's mango, banana, mint chocolate, and chocolate peanut butter!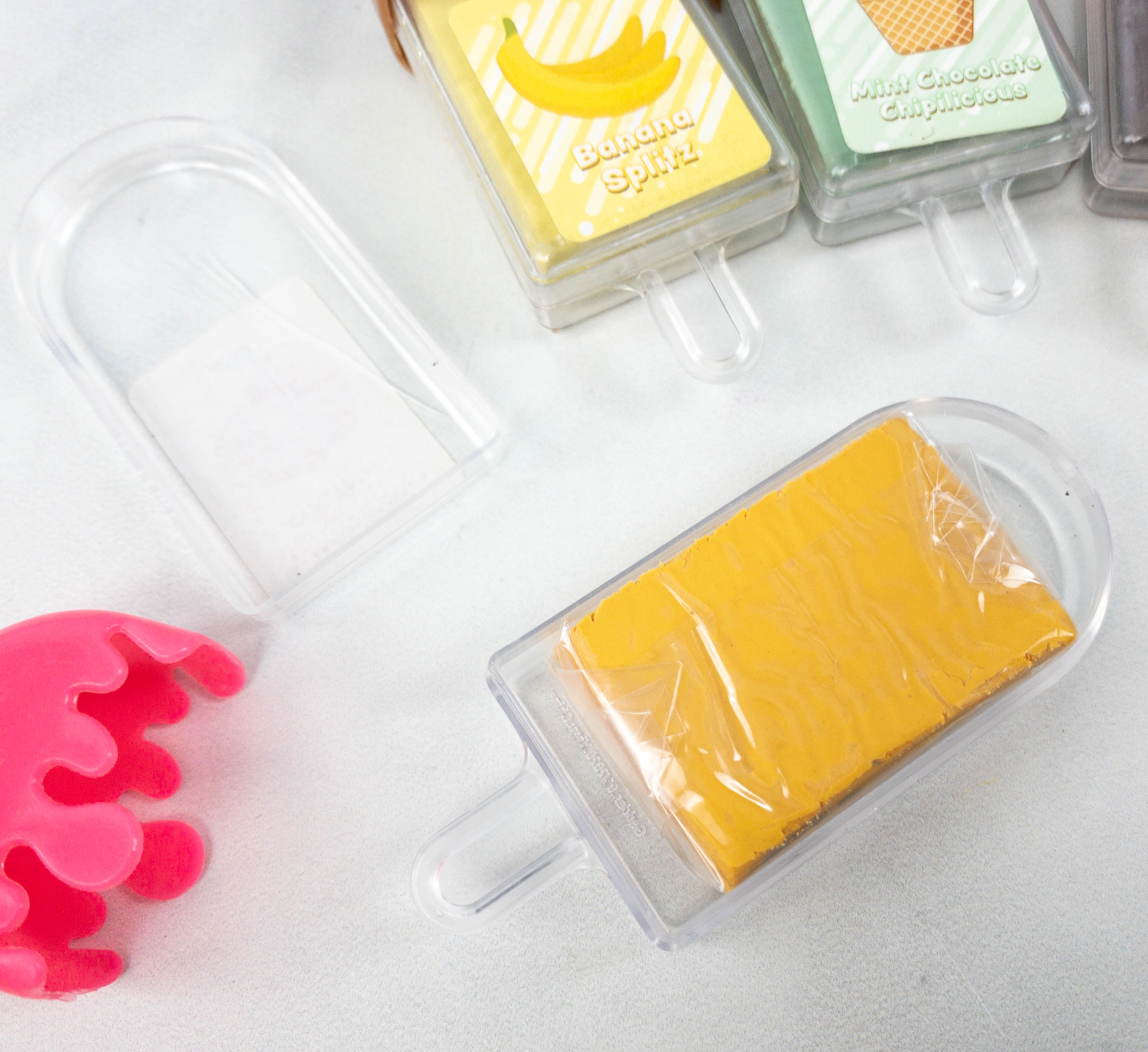 They are also kneadable, making them very fun to use!
BeTWEEN the Bookends continues to be a fun book subscription for tweens. This month's box included two books: one is all about friendship and social media, and the other is a heartwarming tale about sisters. My daughter enjoyed reading both! Of course, the non-book gifts are also really fun. There's a bath bomb, a soap, and even a guided journal which my daughter has started to fill up. If you're looking for a book box specifically curated for tweens that love girly things, this is it. There's also a Mini Box in case you want only 1 book in each box!
What do you think of the beTWEEN the Bookends box?