Want the very best deals on the very best subscriptions and boxes? They're right here!
Whether it's a promo code, free bonus item, or coupon, we are always on the hunt for a great deal for you to try out a new favorite subscription! Whether you're looking for kids' boxes, fashion finds, beauty products, fine wines, delectable snacks, lifestyle items, or home decor, we have the best deals to spice up your subscription experience!
So grab the best deals, promo codes, free bonus items, and discount offers and take advantage of them to save more bucks and time! It's your pass to some great goodies and experiences!
Still want more? Check out the newest subscription box deals!
CURATEUR's summer welcome boxes are selling out - so they've added a new curation to the list - the Summer Soirée Welcome Box!
Feeling extra social these days? Our new Summer Soirée welcome box offers 3 style elevating essentials that will have you walking into the party feeling like your most confident self! With a macrame handbag, collarboneaccenting necklace, and sculpting brow gel, this perfectly seasonal assortment retails for over $450, but you can snag it all for ONLY $25 with code WELCOME10.
CURATEUR has curated the Summer 2021 Welcome Box to start your new subscription (Summer 2021 box has sold out)! The CURATEUR Summer 2021 Welcome Boxes are $34.99 each, and you can pick from 3 choices - the new Summer Soirée Box, Golden Hour, and Glow Getter! We have a deal to bring it down to $25 - just visit CURATEUR to pick it up with coupon code WELCOME10!
After receiving your welcome box, your next box will be the Fall 2021 CURATEUR box! This membership will renew as a seasonal membership ($99.99).
Get the CURATEUR Summer 2021 Welcome Boxes!
---
Ready to get ready for fall? Grove Collaborative has a new free set with your first order, and it features beautiful autumn style.  Time to Fall in Love with the new Golden Hour set that will help you create a more sustainable home! It's as good as gold! This lineup of home essentials is inspired by late afternoons and amber glimmers of light.
You'll cozy up every corner of your home with two limited-edition 100% natural scents:
Pumpkin Spice: Warm notes of nutmeg, clove, and ginger sprinkled with fresh citrus.
Autumn Clementine: Clove bud, cinnamon leaf, and pine create the perfect blend of warmth and woodsiness.
Each cleaner and soap in this collection comes in a refillable cleaning system, so you can get fall-ready, sustainably. Ready to fall in love?
Get FREE Golden Hour Cleaning Set + FREE Shipping at Grove!
Get the Golden Hour Cleaning Set FREE when you start your membership with a $20 minimum purchase - just use this link! Get FREE shipping on your first order, too! Plant-based and plastic-free, the Grove Co. Multi-Purpose Cleaner Concentrate (this one's in pumpkin spice!) cuts 2x more grease than other natural cleaners for a sparkling clean home.
---
Barkbox and Super Chewer have a fun summer deal to welcome new pupscribers to their dog subscription boxes!
We teamed up with FUNBOY to create this very chill doggie splash pad. And the best part is... it's FREE when you join the pack ($59 value). Water you waiting for!?
Get a FREE FUNBOY Splash Pad ($59 value) with your first BarkBox OR Super Chewer when you subscribe to a multi-month plan (we always recommend 6 or 12 months for the best value) - just use this link to subscribe to BarkBox OR this link to subscribe to Super Chewer - no coupon code needed! Ends 8/1.
Get a FREE FUNBOY Splash Pad with BarkBox or Super Chewer Box!
OR get a FREE month on a 6 or 12-month subscription when you sign up for BarkBox with this link OR SUPER CHEWER plan with this link.
See all our Barkbox Reviews to find out more about this great dog subscription box OR check out all our Barkbox Super Chewer Reviews to find out more about this subscription box for heavy chewers!
---
Travel the globe through coffee with Atlas Coffee Club, a regional coffee subscription! This subscription starts at $9 per month ($14 for the full bag), and includes single origin coffee that's definitely not available at your store. Each 12 ounce bag brews about 30 cups of coffee, and you'll get a postcard from a new country each month, and tasting notes and brew tips. Want to try their subscription? They have an exclusive coupon for Hello Subscription readers!
Get 50% off on your first subscription purchase! Use the coupon code HELLOSUBSCRIPTION50 at checkout.    
Get 50% off at Atlas Coffee Club!
With Atlas Coffee Club subscription you'll be zig-zagging across the equator to discover the world's best coffee, from Papua New Guinea to Peru, Burundi to Brazil...There are over 50 countries to explore and they all have different stories to share and flavors to discover! When you sign up, choose whether you'll receive a single ($14, 12 oz), double ($28, 24 oz), or half ($9, 6 oz) bag of global coffee every two or four weeks, plus your roast preference and whole bean or ground.
---
Allure Beauty Box has a new free gift with subscription for July 2021!
New members will get a FREE $120 value L'Oreal Luxury Bundle! Be sure to scroll down here and check that this offer is still available.
GET FREE Gift from Allure Beauty Box!
Here's everything in the bundle for new subscribers:
Lancôme Lash Idôle Mascara
Urban Decay 24/7 Glide-On Eye Pencil
Giorgio Armani Lip Maestro
Kiehl's Creamy Eye Treatment with Avocado
Yves Saint Laurent Black Opium
Maison Margiela Replica Beach Walk
---
RocksBox has an amazing exclusive offer for Hello Subscription readers to try out their jewelry rental subscription - FREE!
Get your first month FREE! Use the coupon code MOMMYSPLURGEXOXO to get the deal!
Rocksbox is a designer jewelry rental subscription service. For a flat monthly fee of $21, you can have as many boxes as you can ship with 3 fabulous pieces of jewelry to try out and experiment with, and return when you're done and get your next set (free shipping both ways!). You can also keep the pieces you want to love forever at a discount off retail.
See our Rocksbox reviews to see the awesome jewelry we received in the past.
---
Beachly (formerly Coastal Co.) has a new coupon!
For a limited time, get $30 off your first box! Use the coupon code BEACHDAY30 at checkout!
For a limited time, get a FREE Beauty Bonus Box ($100 worth of extra goodies) when you use the coupon code BEACHLYBEAUTY at checkout
OR Get a FREE BONUS BOX ($100+ value) with your Summer Box! Use the coupon code BONUSBOX at checkout!
Beachly offers two subscriptions - the Men's and Women's surf subscription box! Each quarterly box includes beach-inspired apparel and accessories worth $250+.
And ICYMI, Beachly has just launched the Beachly Beauty Box! Beachly's Beauty Box includes 4-6 carefully curated, beach-inspired cruelty-free, clean beauty products to add a dose of vitamin sea to your regimen. The Beauty Box is $29 per month, with a promised $75+ retail value in every box. The first box ships free; thereafter, future boxes have a $2.99 shipping charge.
See all our Beachly reviews to find out more!
---
Menlo Club has an awesome deals for new subscribers this Summer!
Get your first package for just $29 including a Genesee Henley, La Brea Tee, and Asphalt Pant! Just use this link and use the coupon code MENLOSUMMER29 at checkout.
Get your first package for just $39 including a La Brea Tee, Genesee Henley, Asphalt Pant, Bowery, and Vista Socks! Just use this link and use the coupon code MENLOSUMMER39 at checkout.
Get your first package for just $49 including Will/Ferdi Denim, Genesee Henley, Asphalt Pant, La Brea Tee, Bowery, and Vista Socks! Just use this link and use the coupon code MENLOSUMMER49 at checkout.
Get your first Menlo Club package for just $29 + more!
All deals end 8/31. Must use all caps. Case sensitive coupon.
After your first package, you'll be charged $60 per month or $75 per quarter. Check out our Menlo Club reviews to find out more about this men's clothing subscription box!
---
You're engaged, but how do you celebrate it all the way to the wedding? With a bridal subscription box, you can pamper and excite yourself.
There's cute bridal apparel, wedding day essentials, decor, and even bridal-centered beauty products in these boxes - everything for a fun planning experience. Use this link to subscribe now and save $10 on your first Miss to Mrs Box!
Get $10 off at Miss to Mrs Box!
---
---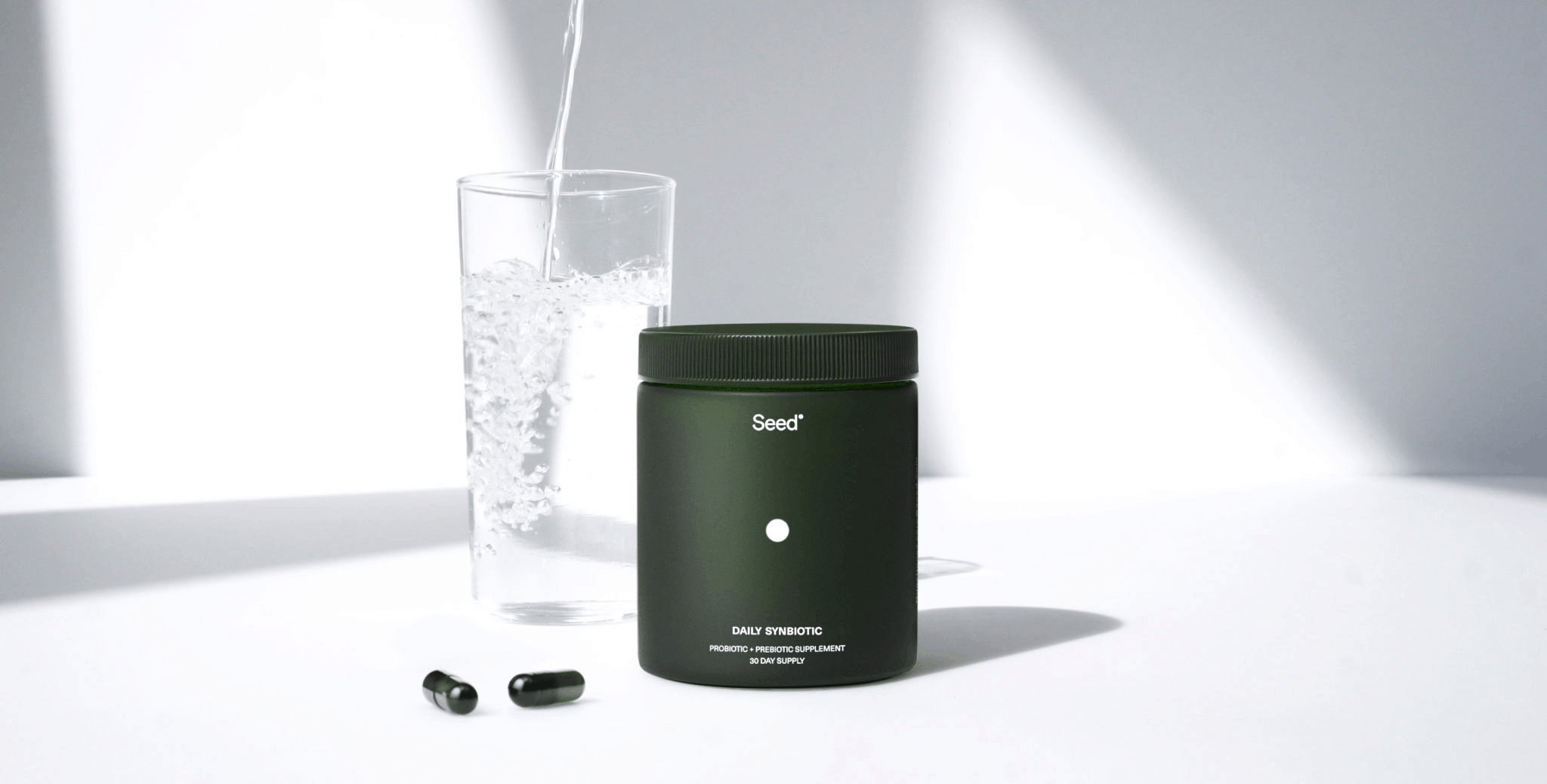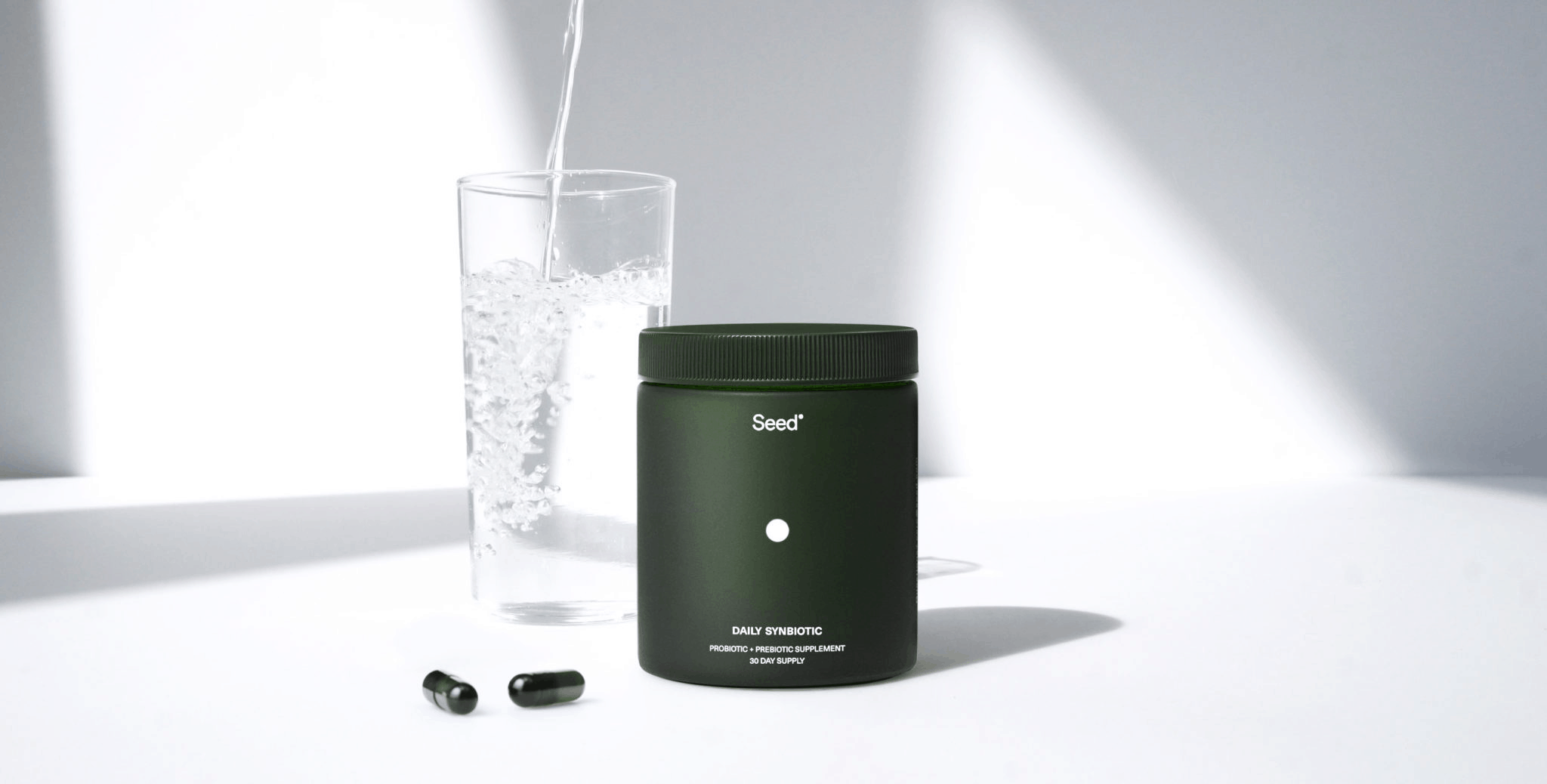 Seed Daily Synbiotic subscription is now available and we have an exclusive promo code for your first month!
This goes beyond your gut. Meet our ecosystem of scientists, doctors, innovators, entrepreneurs, storytellers, technologists, environmentalists, moms, dads, thinkers, activists, artists, translators, dot connectors, writers, professors, and poets from around the world.

Together, we're pioneering the inquiry, application, and communication of microbiome science to improve human and planetary health.
DEAL: Get 15% off your first month! Use this link and the coupon code HELLOSUB15 at checkout. You'll also get a complimentary travel vial with your first month welcome kit!
The subscription costs $49.99 per month, and will include 60 Seed capsules designed to help beyond your digestive health! Your Welcome Kit will include your Seed capsules, a Refillable Glass Jar, and a FREE Glass Travel Vial! Refills will be delivered every month! Check out our Seed Review to learn more about the Seed program.
---
Dollar Shave Club is offering new subscribers a great deal on their starter set, which includes a razor handle, blades, and trial sizes of DSC's shaving prep scrub, shave butter, and post shave moisturizer!
We're on a mission to help our Members look, feel, and shave like a million bucks - without the hassle. Because when you look and feel your best, you can be your best.
Get your starter set for only $5 + FREE shipping! No coupon needed, just use this link for the deal!
Grab the Dollar Shave Club starter set for just $5!
After your first box, your recurring subscription will be $20 every other month for 8-pack razor cartridges. Too soon or too many? You can customize your subscription depending on your needs! See our Dollar Shave Club reviews to find out more!
---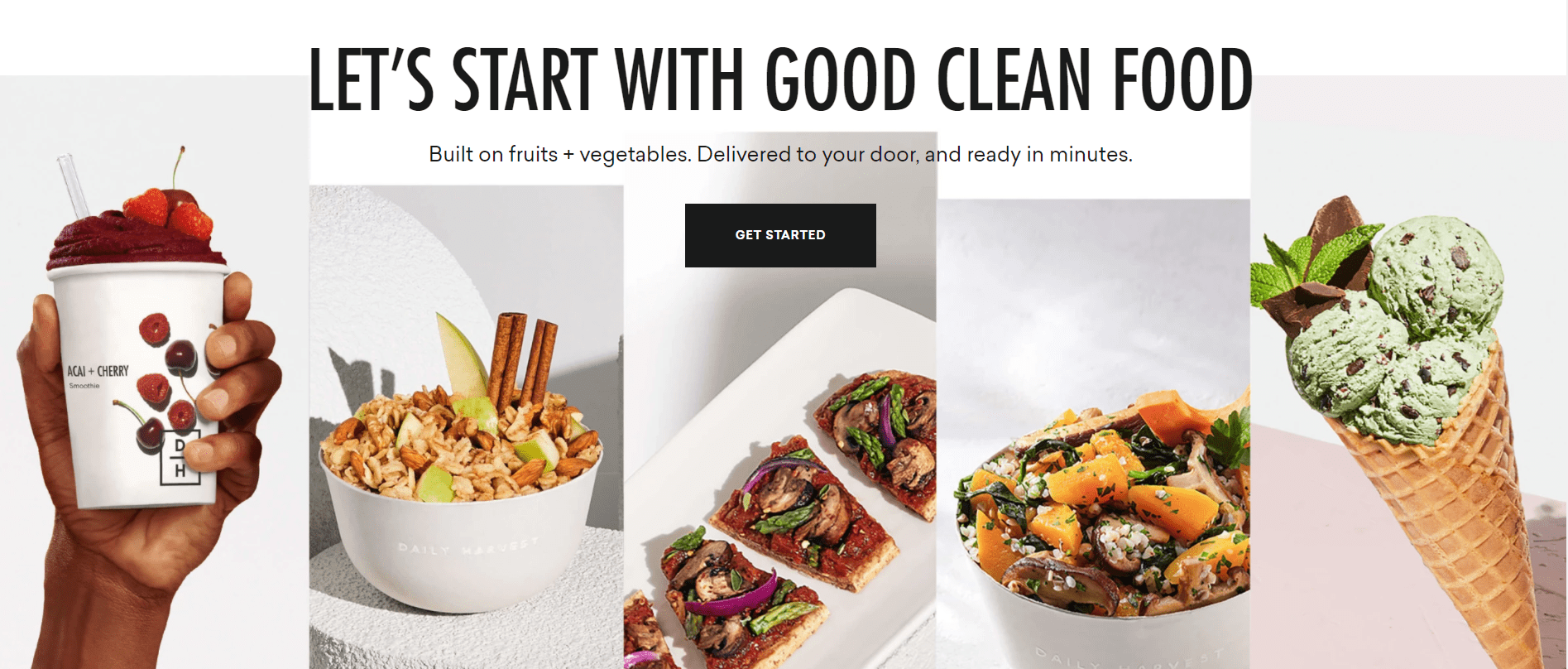 Daily Harvest delivers thoughtfully sourced, chef-crafted foods to your door, all built on fruits and vegetables and ready to enjoy in minutes.
Daily Harvest healthy food subscription has an exclusive coupon for Hello Subscription readers to save up to $40 off on your first order!
Get $25 off on your first 9-item order! 
Get $30 off on your first 14-item order!
Get $40 off on your first 24-item order!
Use this link and use the coupon code HELLOSUB at checkout.
GET up to $40 OFF AT DAILY HARVEST!
Check out our Daily Harvest reviews to find out more!
Daily Harvest offers a wide range of thoughtfully sourced food - Ice Cream Scoops, Flatbreads, Harvest Bowls, Almond Milk, and a lot more. There are three plans available: 9, 12, and 24-item box with price starting at $5.99 per item. You'll save more when you grab a 12 or 24-item box - that's $10 discount when you order a medium 12-item box, and a $20 discount when you order a large 24 item box!
LET'S START WITH GOOD CLEAN FOOD Built on fruits + vegetables. Delivered to your door, and ready in minutes.
---