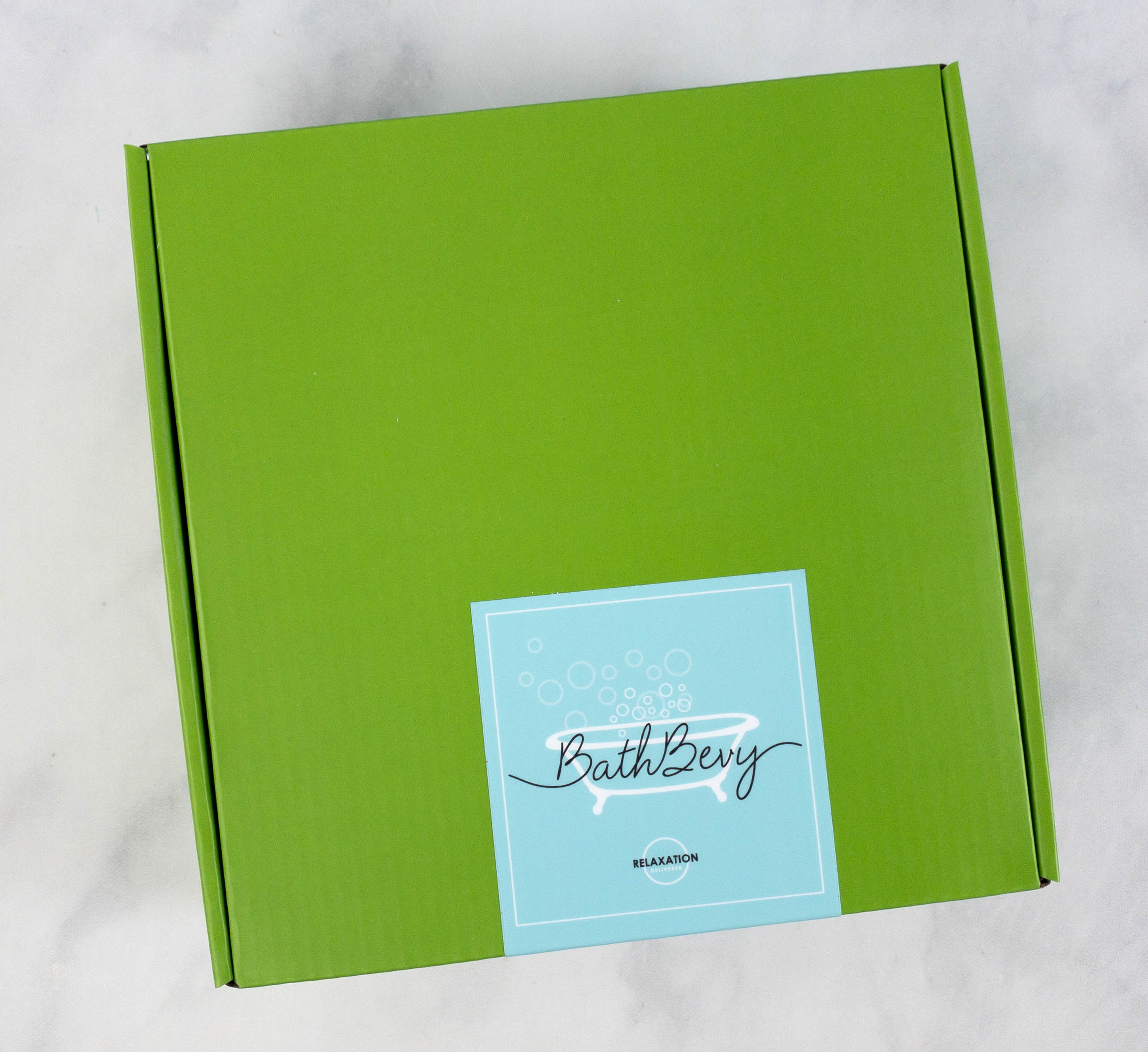 Bath Bevy curates boxes for bath lovers! Each themed box has 6-10 bath items, which may include bath bombs, bubble bars, bath salts, body scrubs, handmade soaps, and more! Most of these items are from indie bath and body brands. A monthly subscription is $34.95 per box and a quarterly subscription is $36.95 per box. A new option is the Tubless subscription which sends bath and body products but no items for the bathtub like bath bombs and bath soaks. It's $37.50 per month. Some of the items you can expect from this option are body washes, whipped soaps, sugar scrubs, lotions, and shower steamers.
This is a review of the Limited Edition Summer Scrubbin' Whipped Soap Scrubs Set! This set is $49 +$10-14.40 shipping, and includes 4 scrubs that will leave your skin moisturized this Summer!
DEAL: Save $4 on your first box! Use coupon code HELLO10.
Bath Bevy's bath subscription box topped the list in our 2021 readers' choice picks of best bath subscription boxes!
The items were packed in an apple green box.
They were also wrapped in tissue paper, sealed by a Bath & Bevy sticker.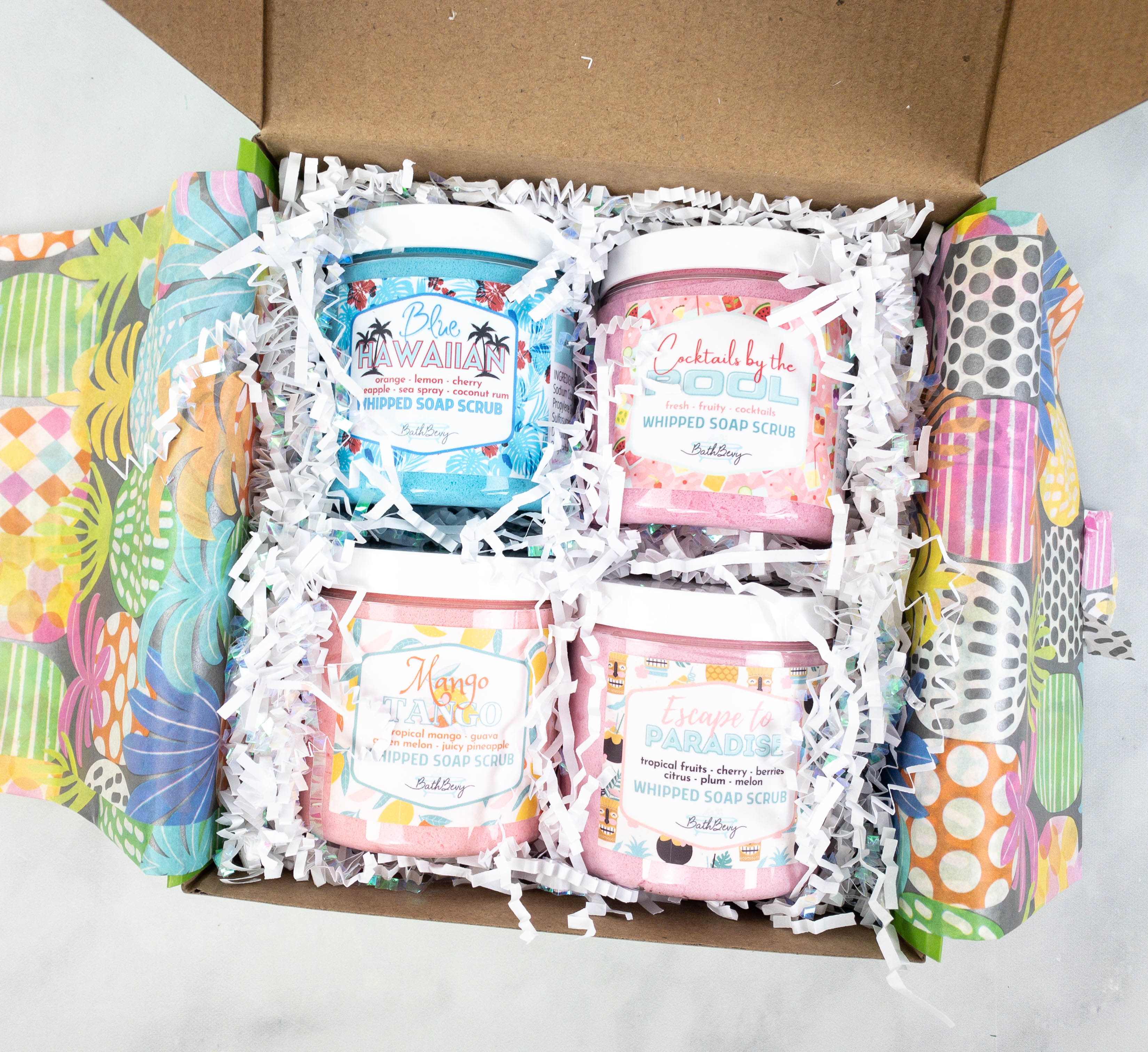 There were paper squiggles to cushion the items.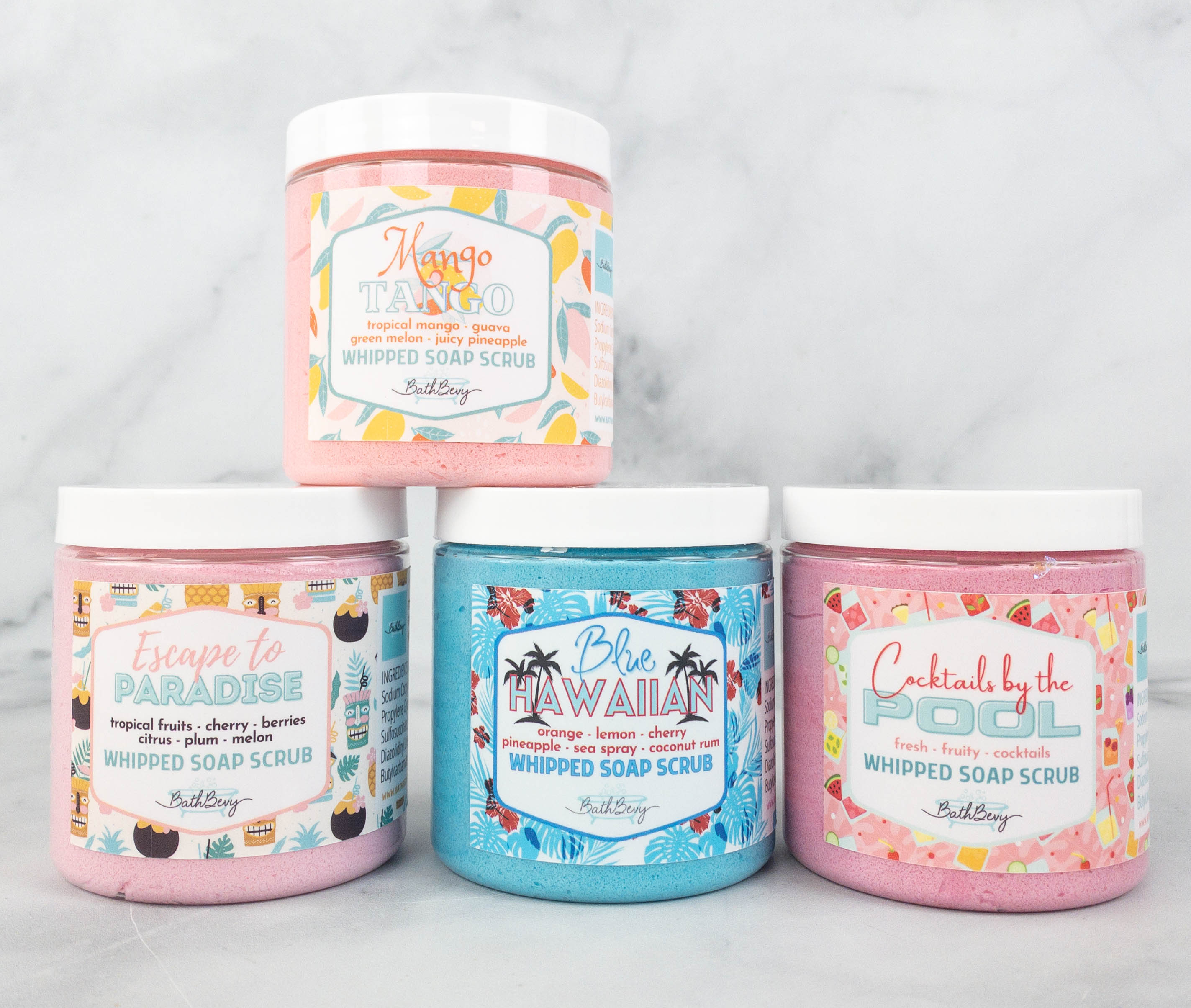 I'm so excited to try everything out!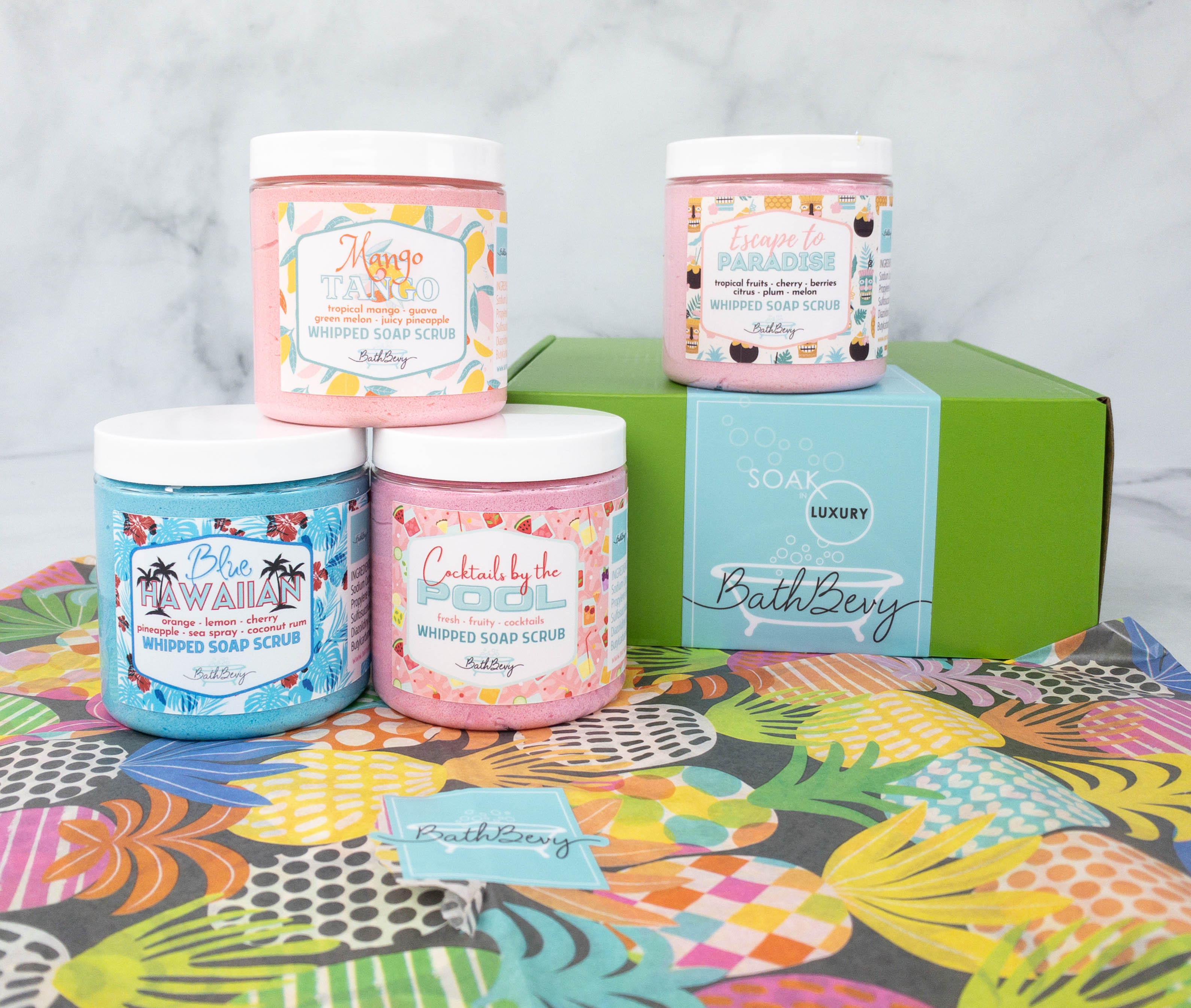 Everything in my Limited Edition box!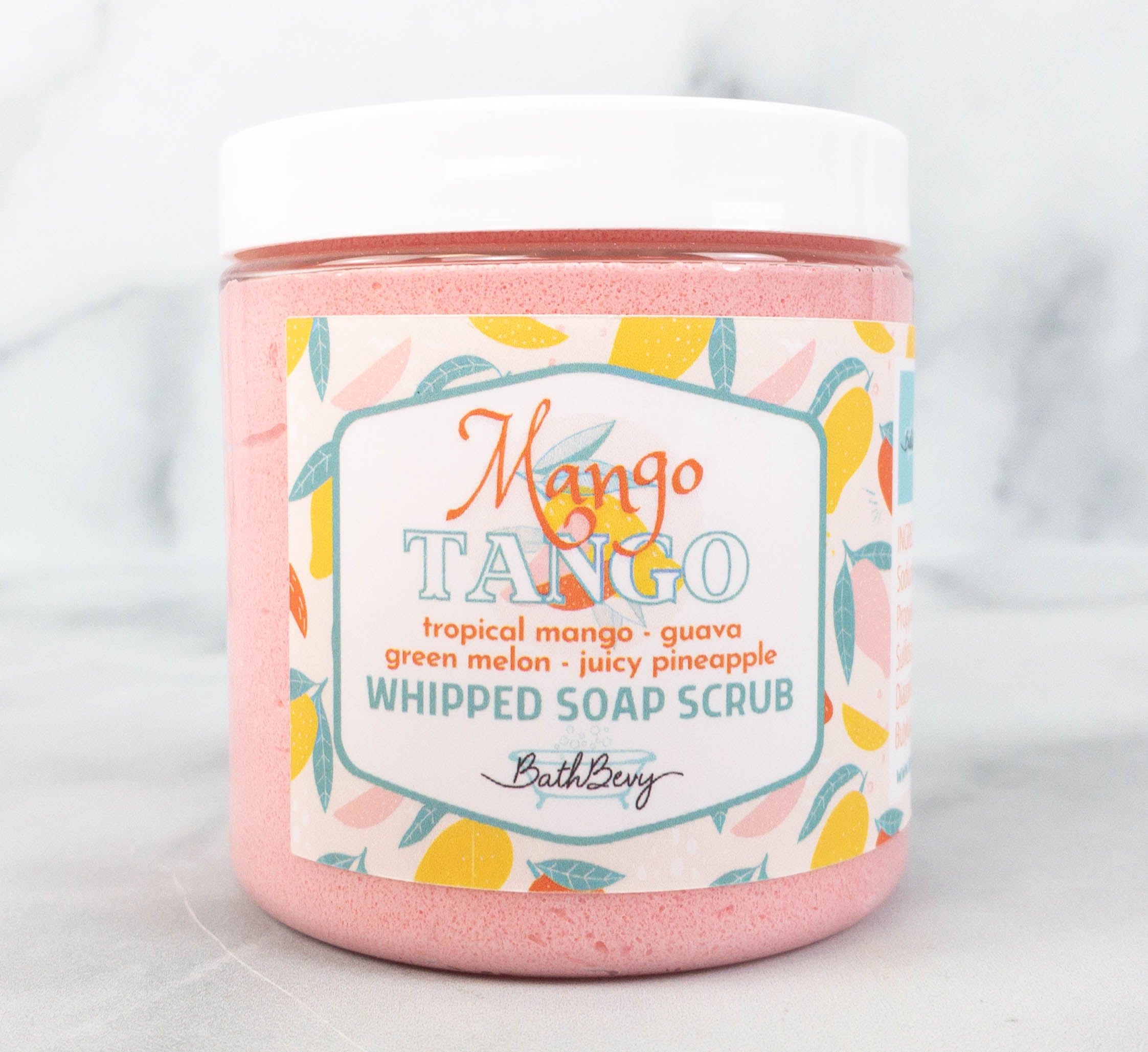 Mango Tango Whipped Soap Scrub. I like whipped soap scrubs from Bath Bevy because they are light and fluffy, unlike other scrubs that tend to feel harsh on the skin. The first one in the set is Mango Tango!
Mango Tango has refreshing scent with notes of tropical mango, guava, green melon and juicy pineapple. After exfoliating with this scrub, my skin felt smoother and softer!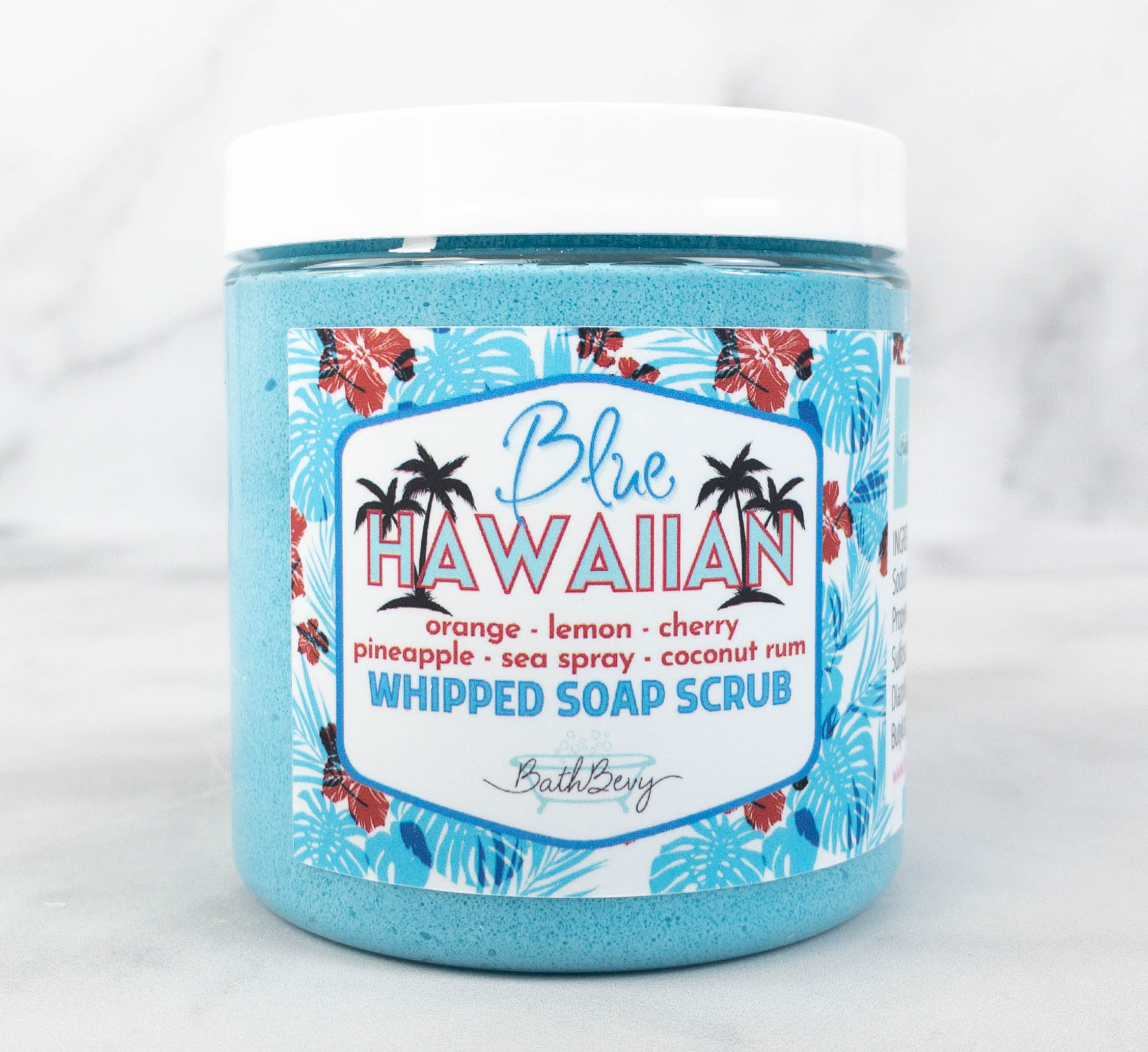 Blue Hawaiian Whipped Soap Scrub. The second soap scrub that I received is called Blue Hawaiian. This has a lovely tropical scent that reminds me of summers by the beach.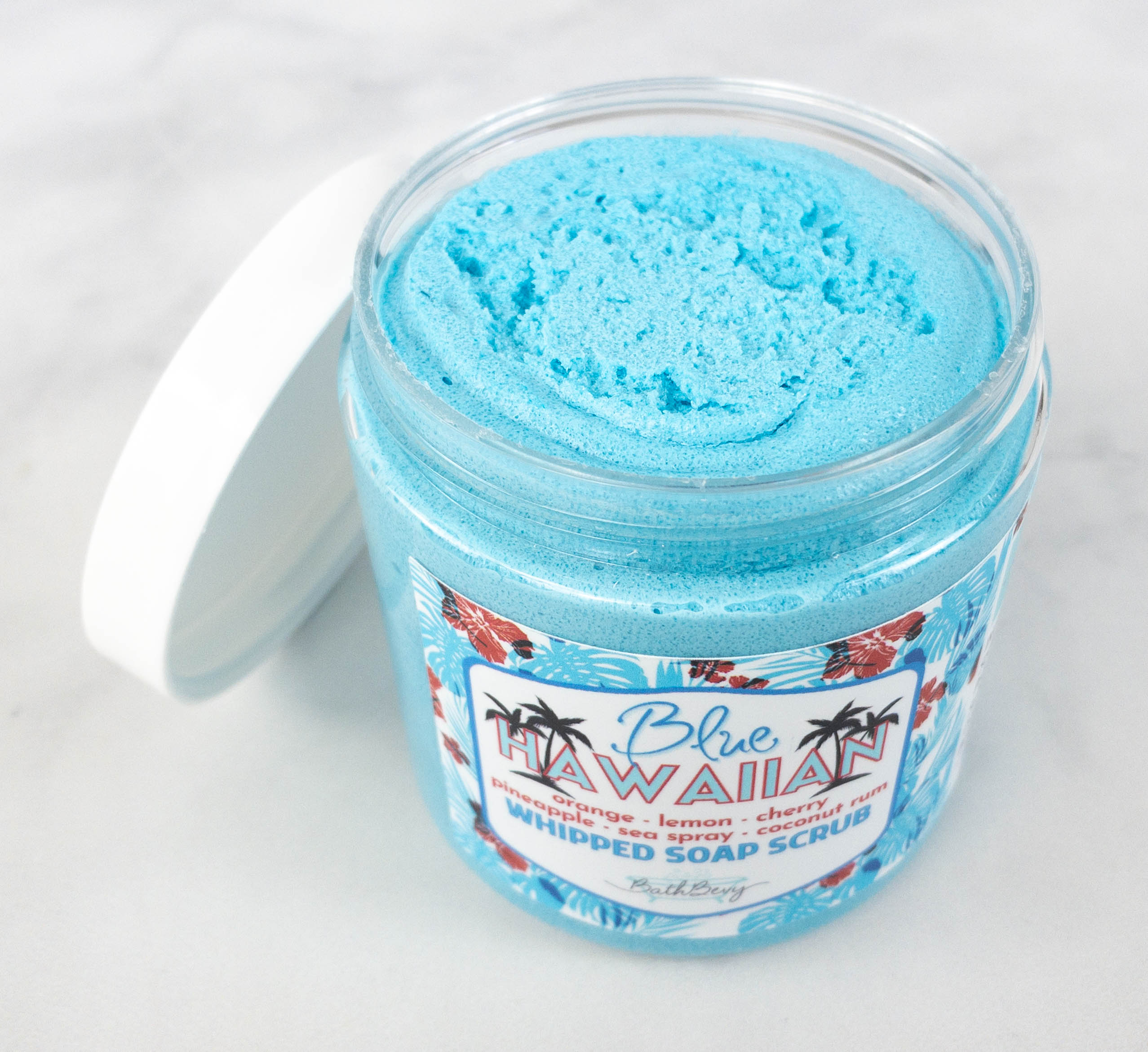 The scent notes include orange, lemon, cherry, pineapple, sea spray and coconut rum. This really makes me wish I was by the beach, reading my favorite book!
Cocktails by the Pool Whipped Soap Scrub. Next is a pink colored soap scrub and I'm super in love with it! It's called Cocktails by the Pool and the scent notes are fresh, fruity, and cocktail-inspired! I also love how it leaves my skin feeling clean and nourished after use.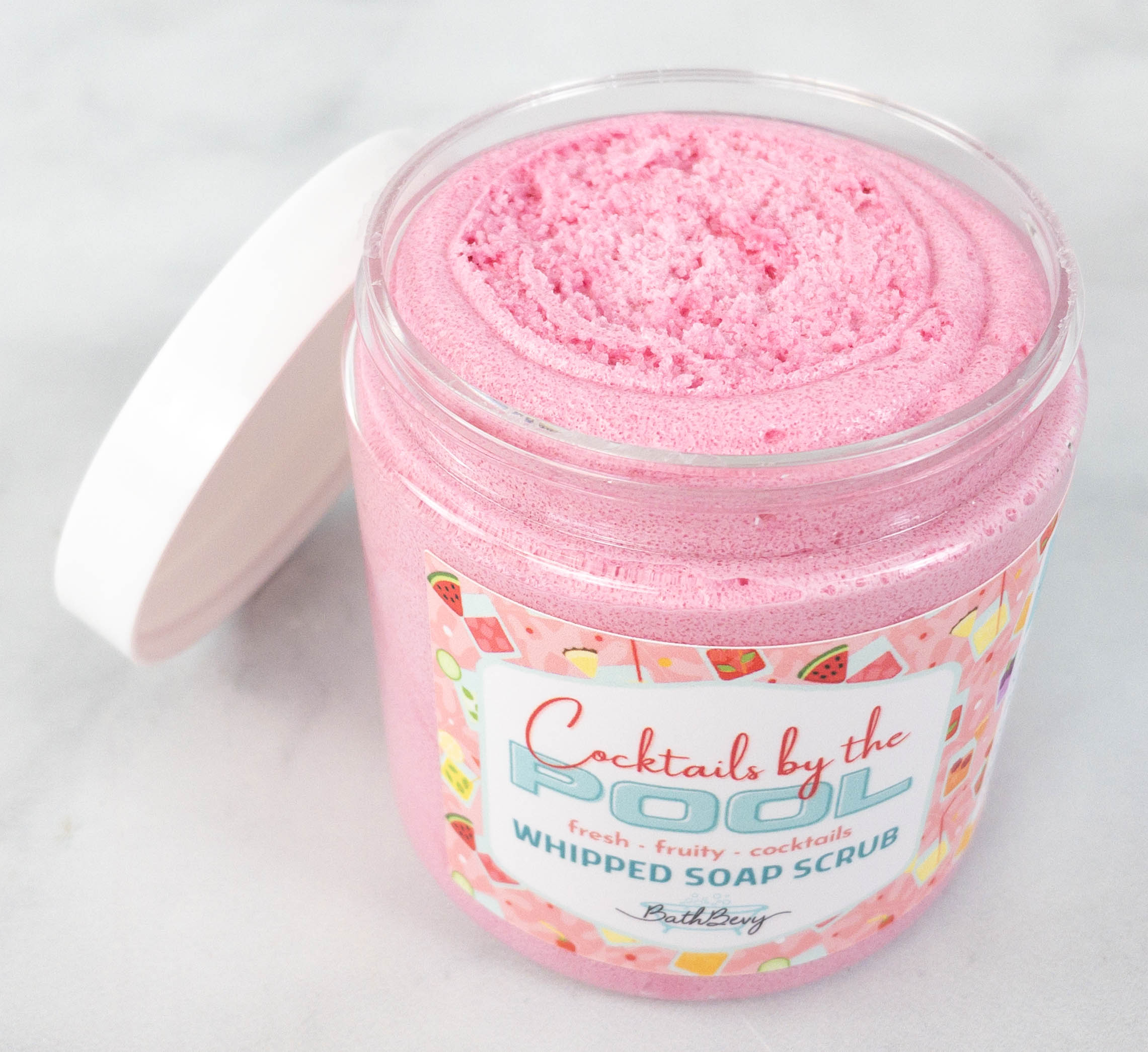 The scent also lasts a long time and I feel like it's even there after a long day as I can still get a whiff.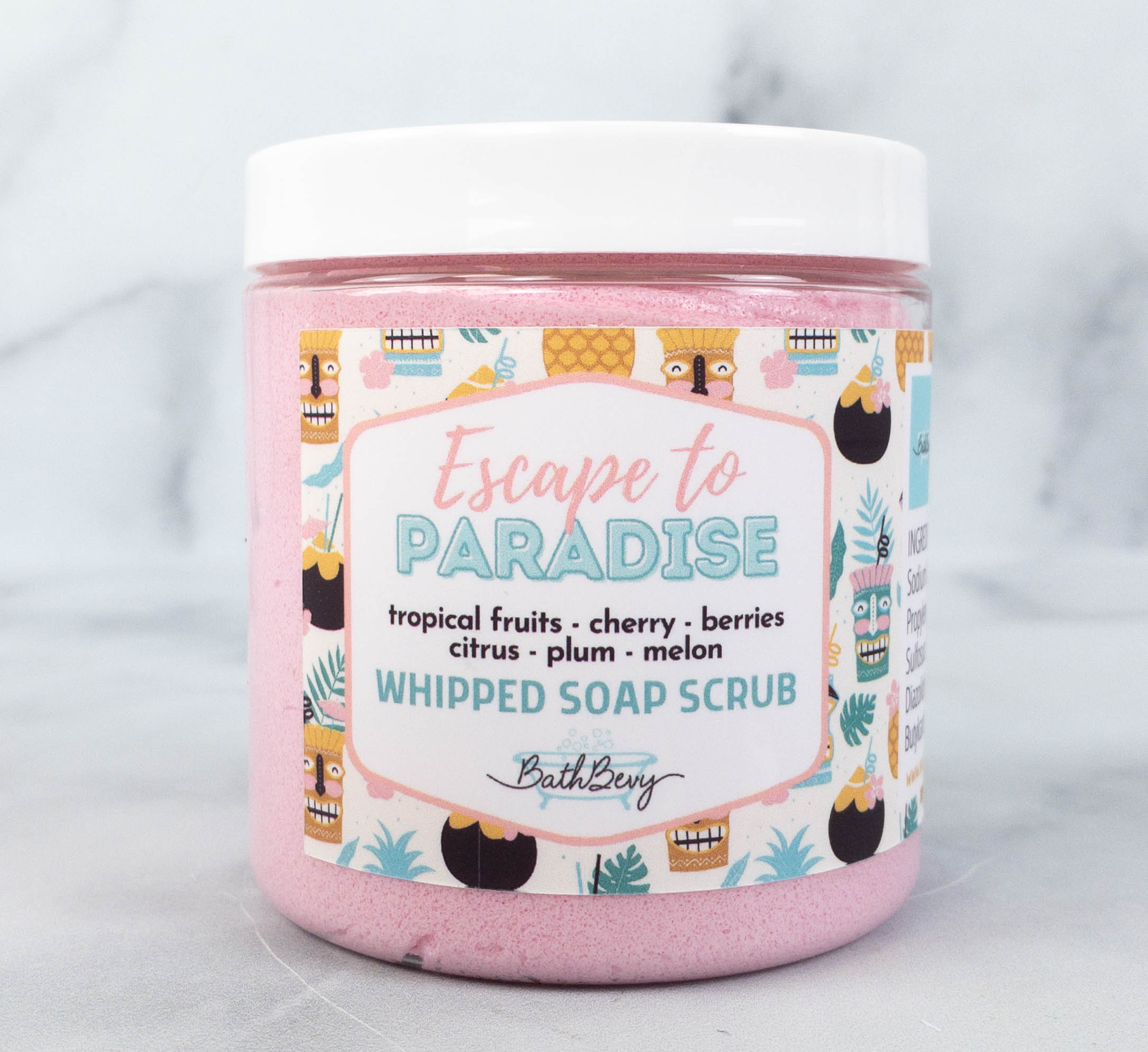 Escape to Paradise Whipped Soap Scrub. Lastly, here's a soap scrub named Escaped to Paradise. It comes in a lighter, softer shade of pink and it has a sweet, fruity scent.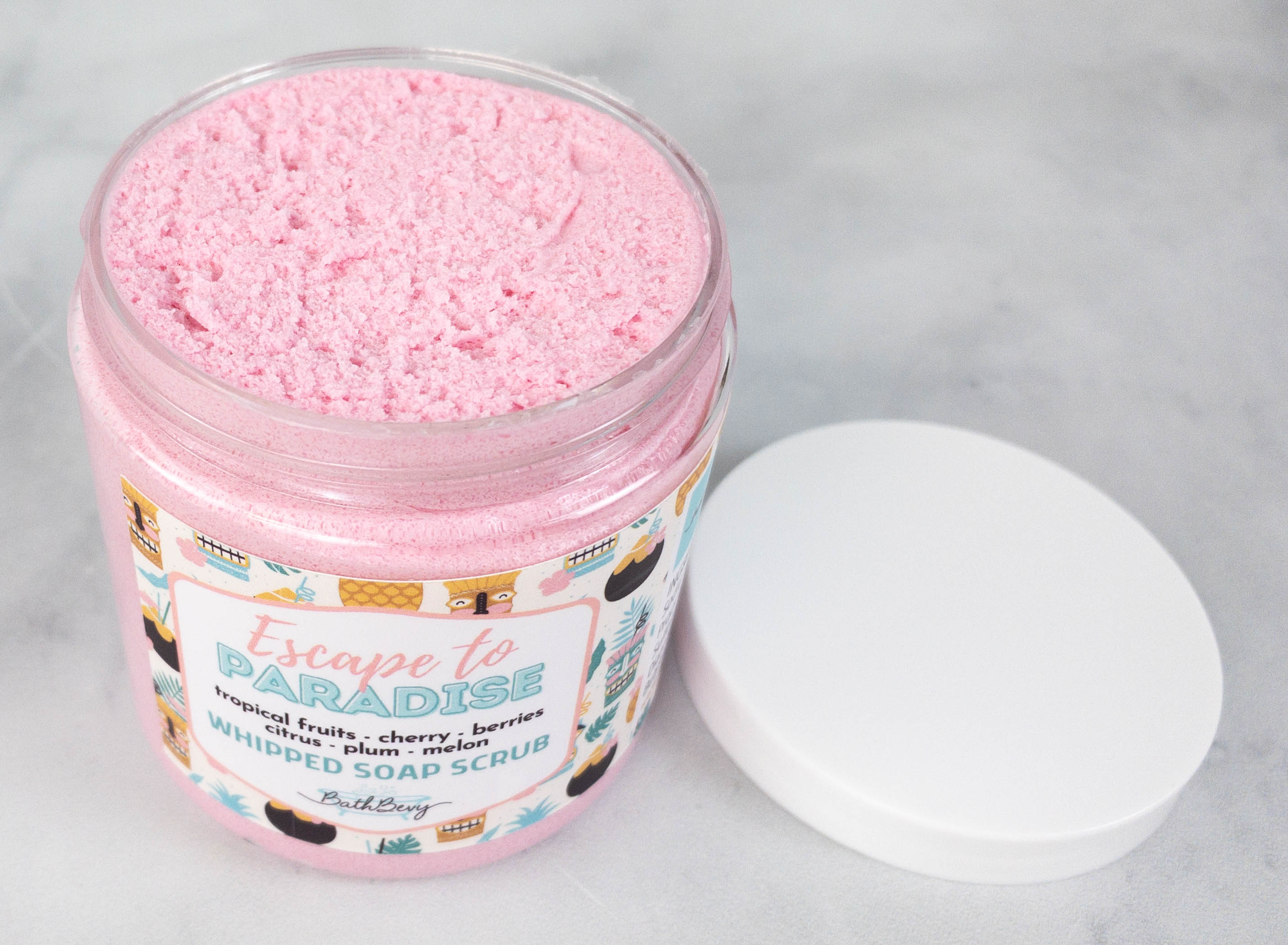 It really smells great! The scent notes are a combination of tropical fruits, cherry, berries, citrus, plum and melon. They aren't overpowering and they give me a refreshed feeling after showering!
I love the variety of whipped soap scrubs from my Limited Edition Bath Bevy box! They all smell summery, and they are also gentle on my skin. My favorite among the 4 scrubs is Escape to Paradise because I like the sweet smell of the tropical fruits, balanced by berries and made more refreshing with a touch of melon. The rest of the scrubs are also great-smelling, so I couldn't ask for more! My skin felt soft after using the soap scrubs and they're very moisturizing as well – and they keep on smelling long after your shower. This limited edition set is a great summer treat for anyone who loves scented bath products or anyone who wants to have a mini vacation in the comforts of home! These whipped soap scrubs take shower time to another level!
What do you think of the Bath Bevy Limited Edition box?