Barkbox is a monthly subscription box created just for dogs! Each box is themed, and includes toys, treats and photo-worthy props. The classic assortment is composed of 2 toys, 2 treats, and 1 chew, but you can also customize a box to fit your dog's needs. A monthly plan costs $35 and there are discounts if you get a longer plan. The best deal is the 12-month plan, which reduces the monthly cost of the box to $23. Shipping is free in the contiguous United States.
DEAL: Get a FREE month on a 6 or 12-month subscription when you sign up for BarkBox with this link! OR, check for the latest special offer here!
This Barkbox is for small dogs like our miniature schnauzers, Buffy and Dean, but you can get them for medium and large dogs too. Plus, they also offer Barkbox SUPER CHEWER – the heavy chewer box! Our readers voted Barkbox as the best dog subscription box!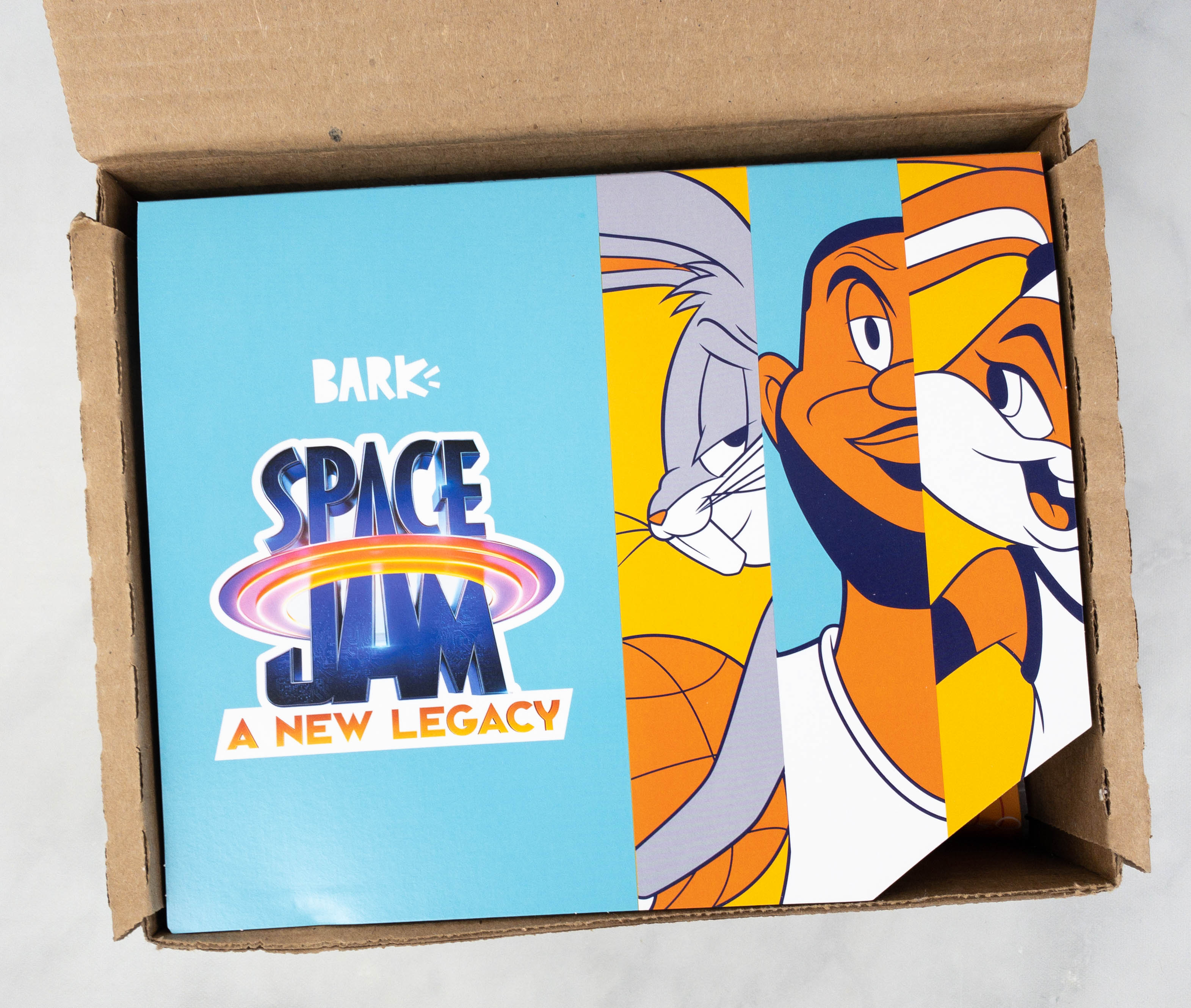 This month's theme is SPACE JAM: A NEW LEGACY!
The items were covered by a carton, and it features this month's theme!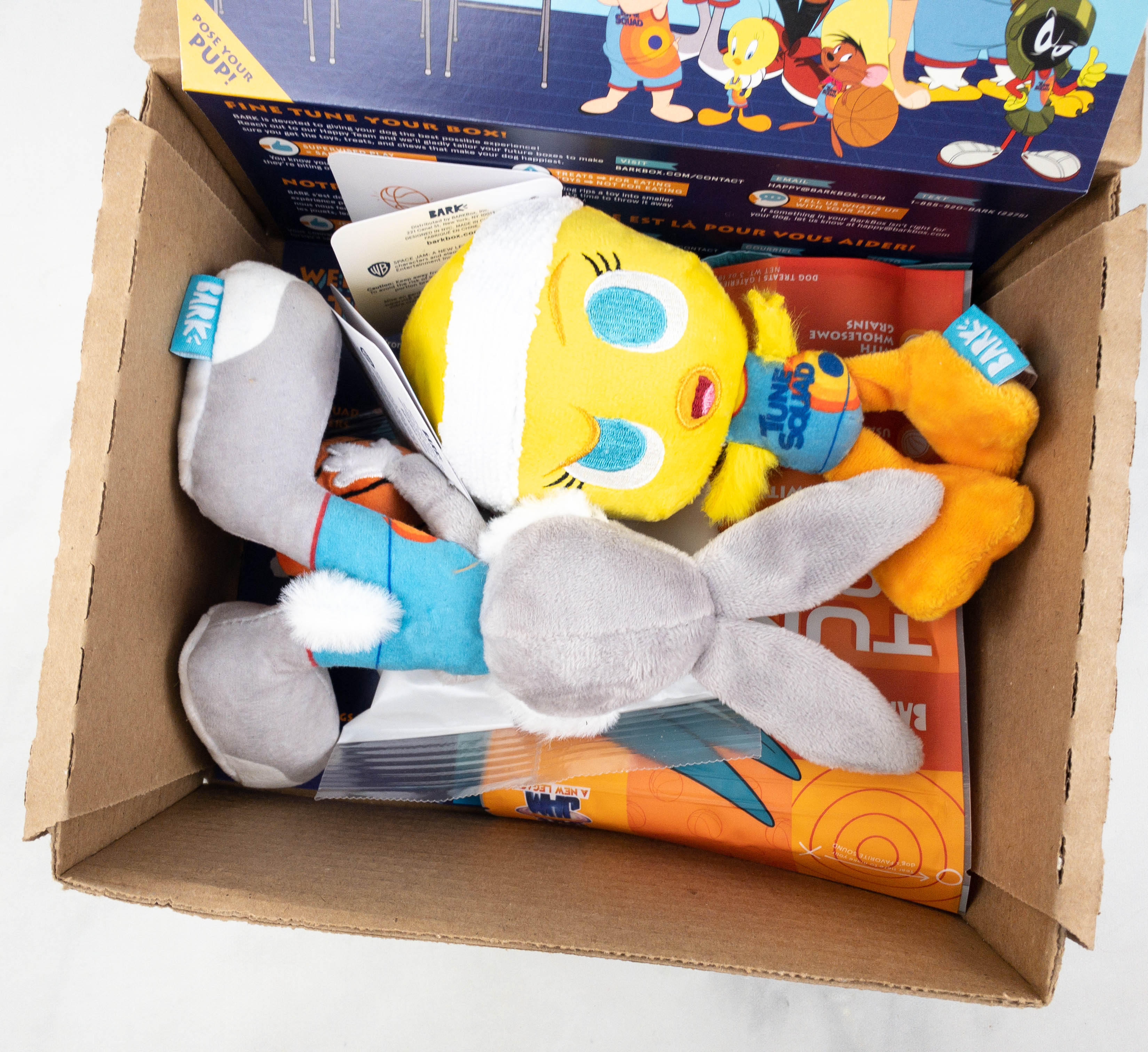 The items arrived in great condition.
Here's a peek at the full SPACE JAM collection!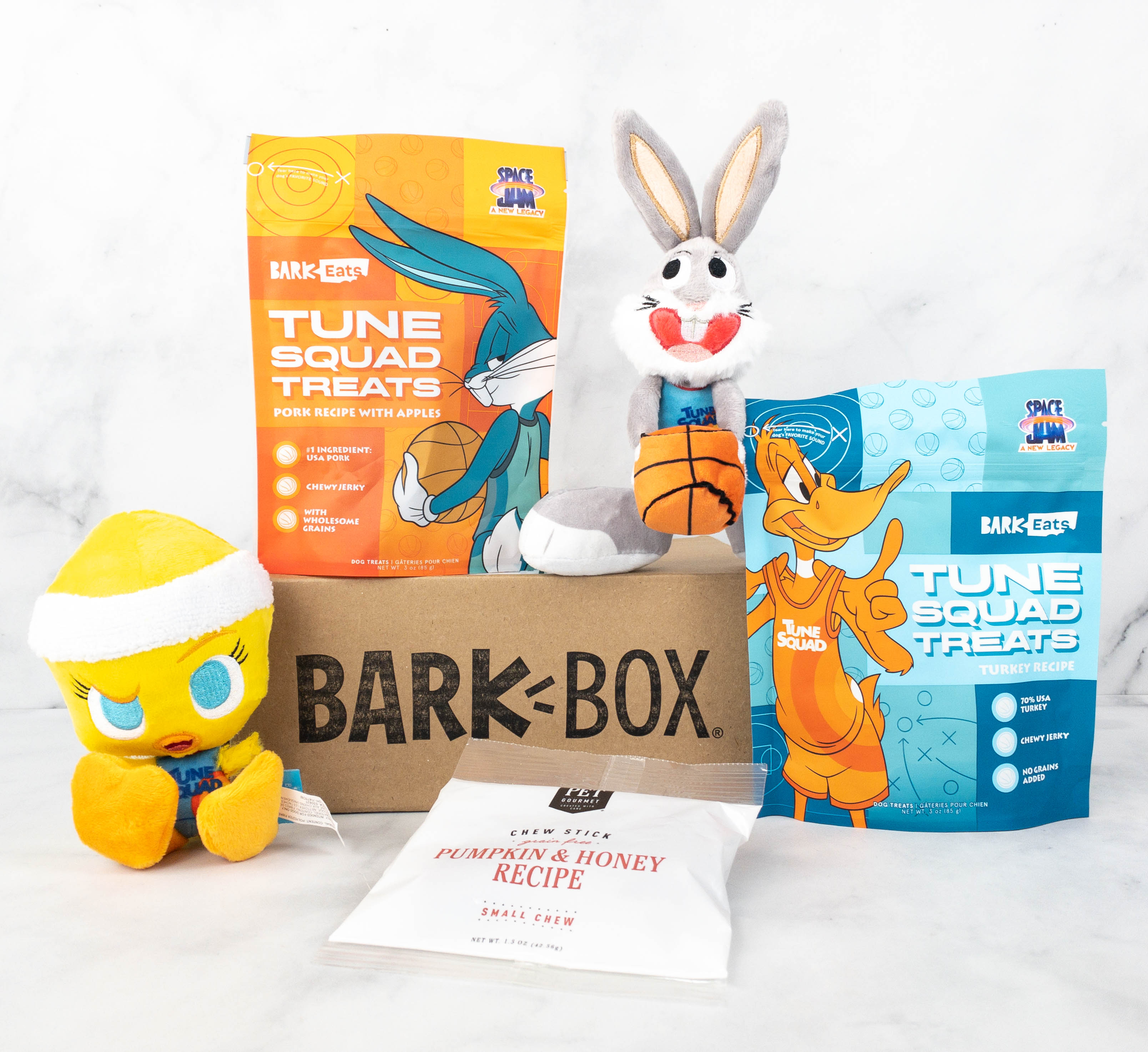 Everything in my July 2021 BarkBox!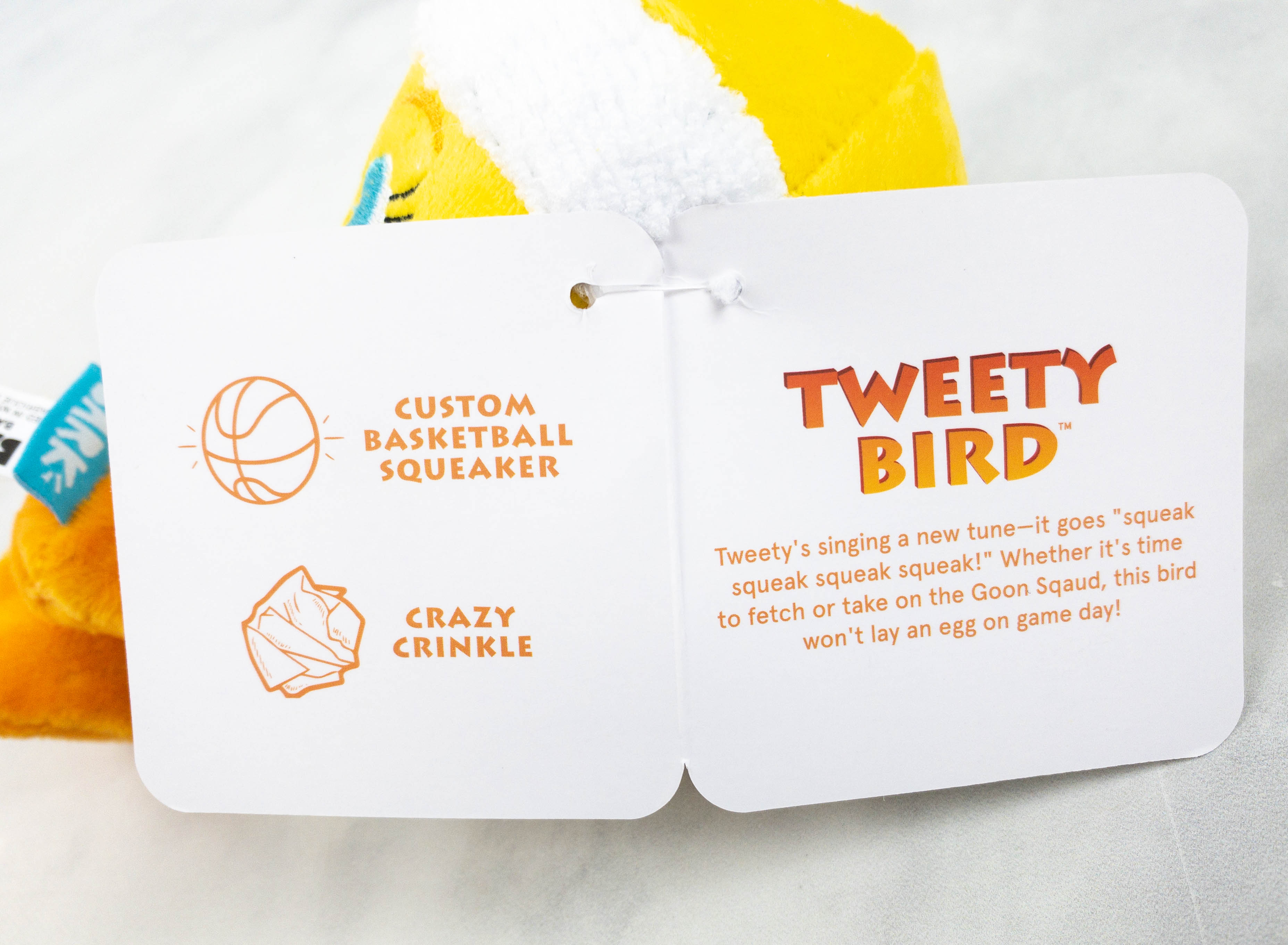 Tweety Bird Plushie. This month's box contains 2 plushies from the Space Jam collection. The first toy features Tweety Bird!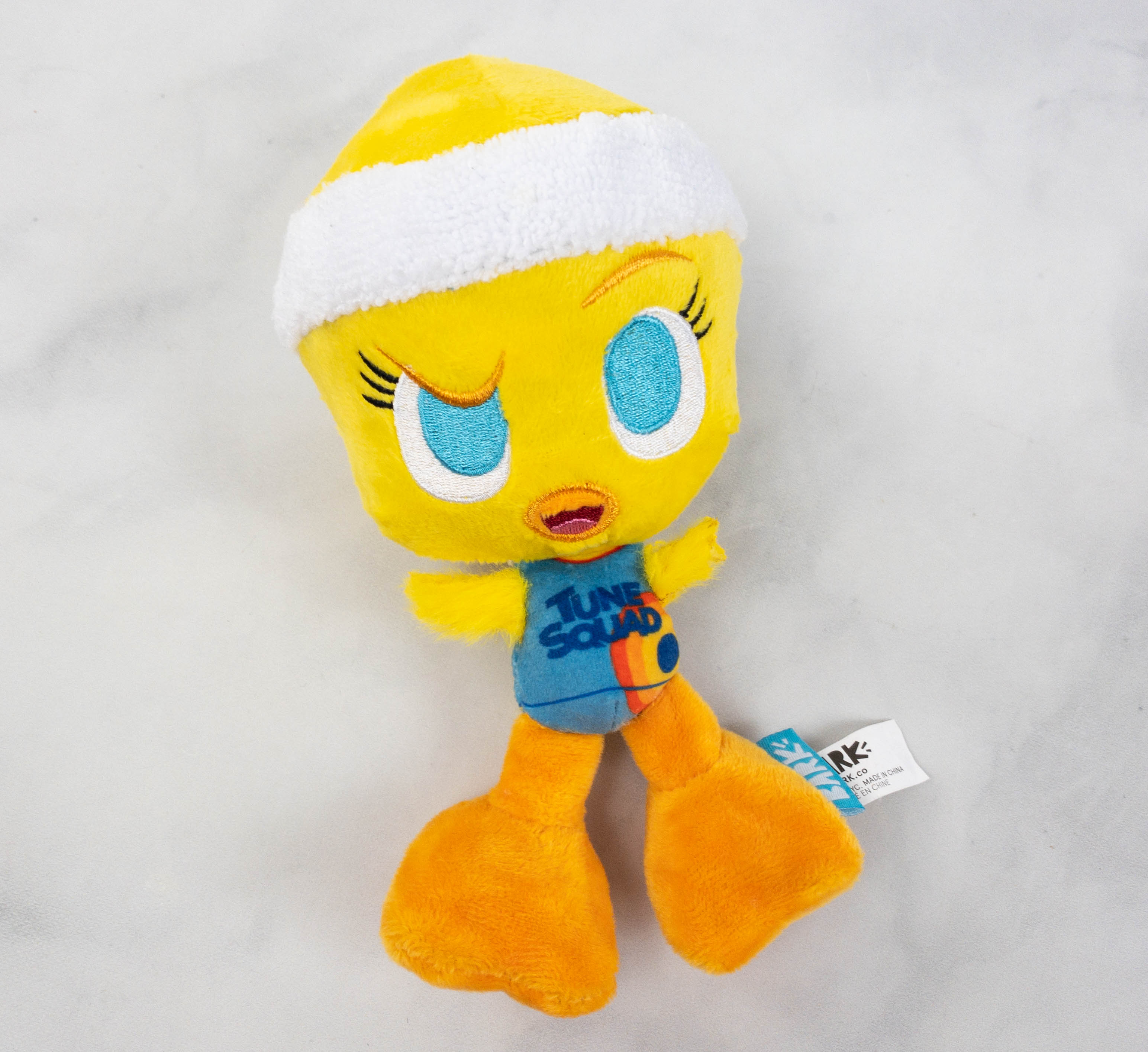 This Tweety Bird plushie looks so cute wearing the Tune Squad uniform! It's soft and cuddly. Also, the details are embroidered so you don't have to worry about loose pieces.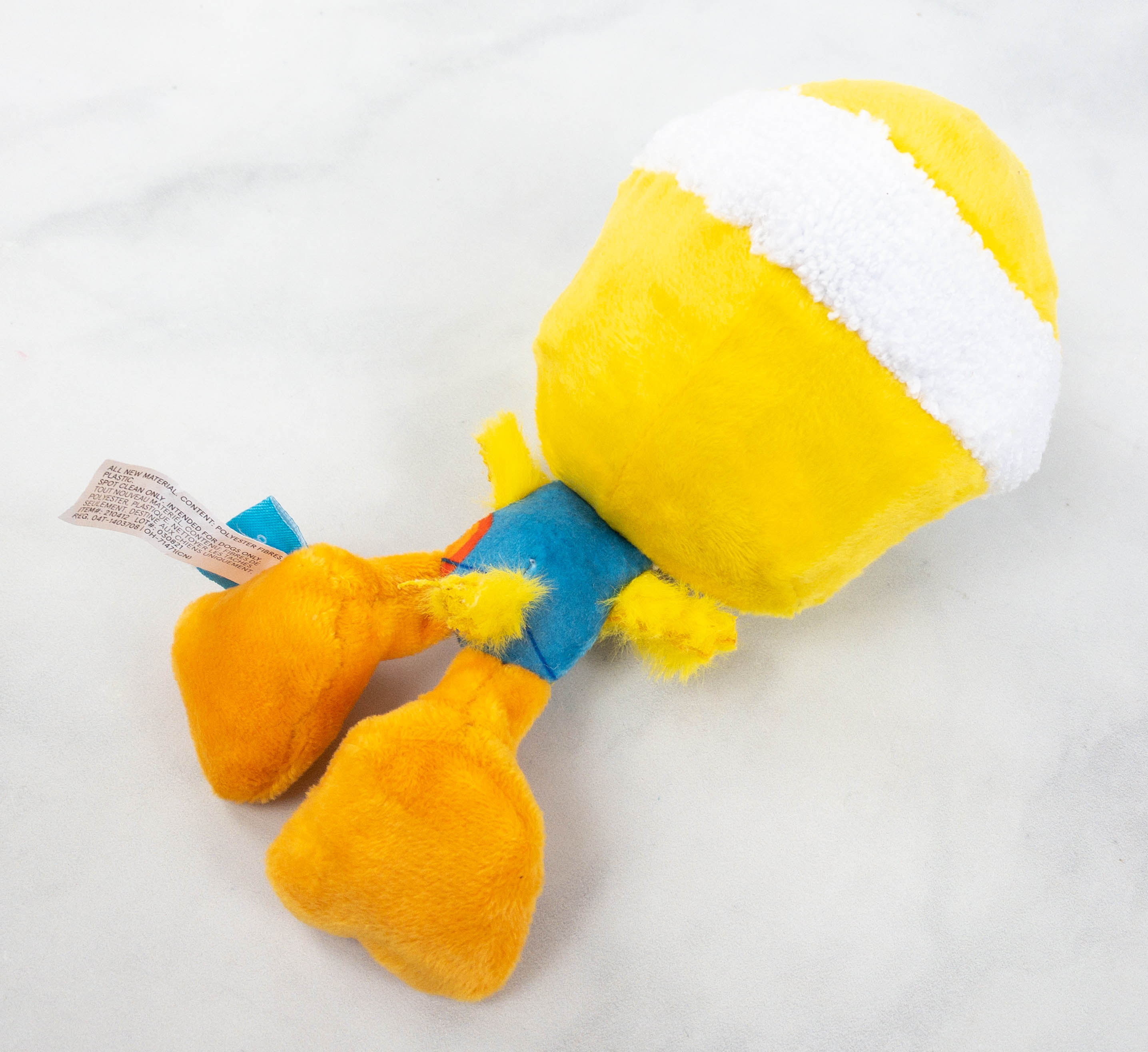 The toy also has a built in squeaker and a crinkle, which makes it fun and entertaining for dogs.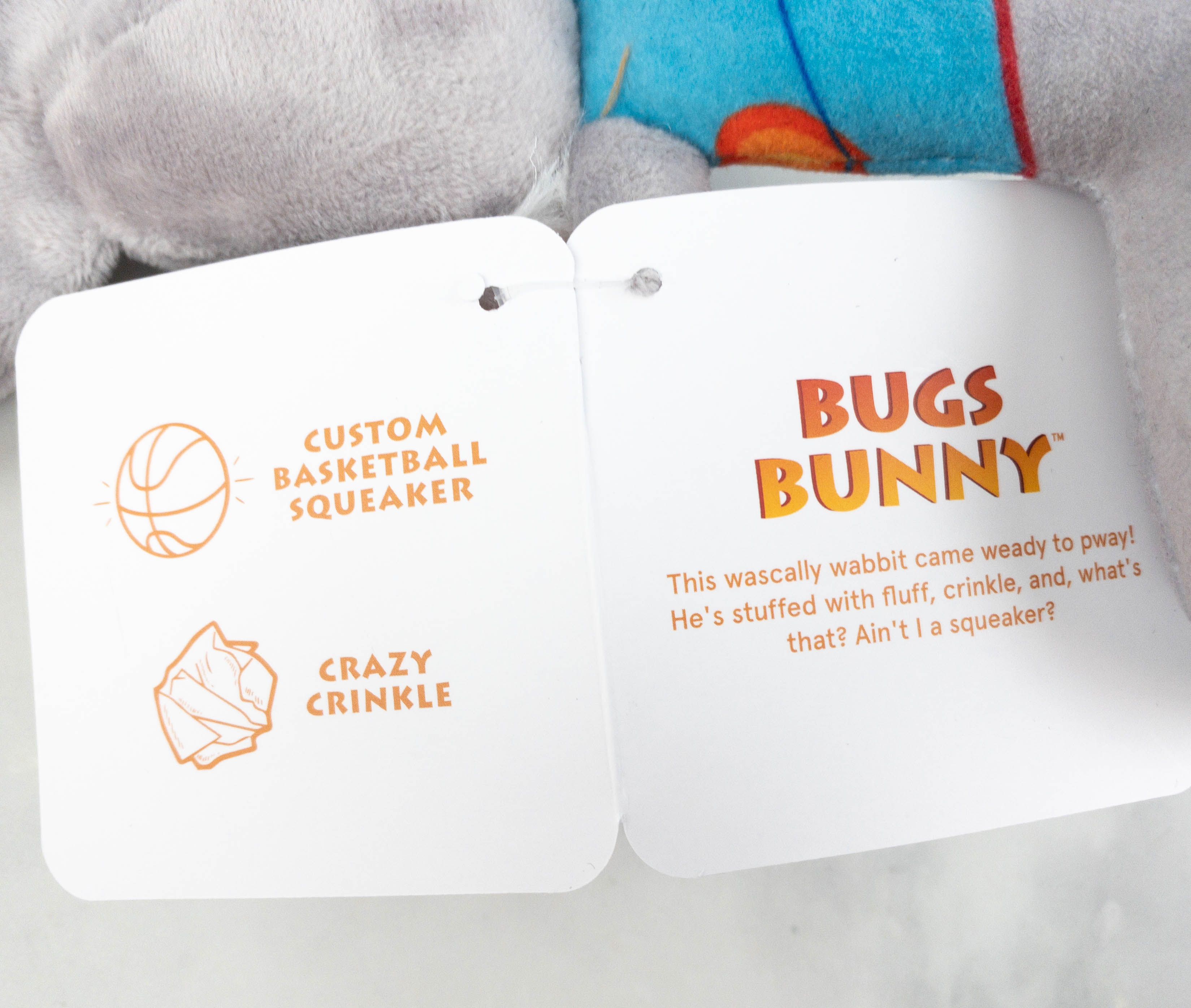 Bugs Bunny Plushie. Next up is the leader of the gang, Bugs Bunny! It's also a plushie, with a squeaker and a crazy crinkle.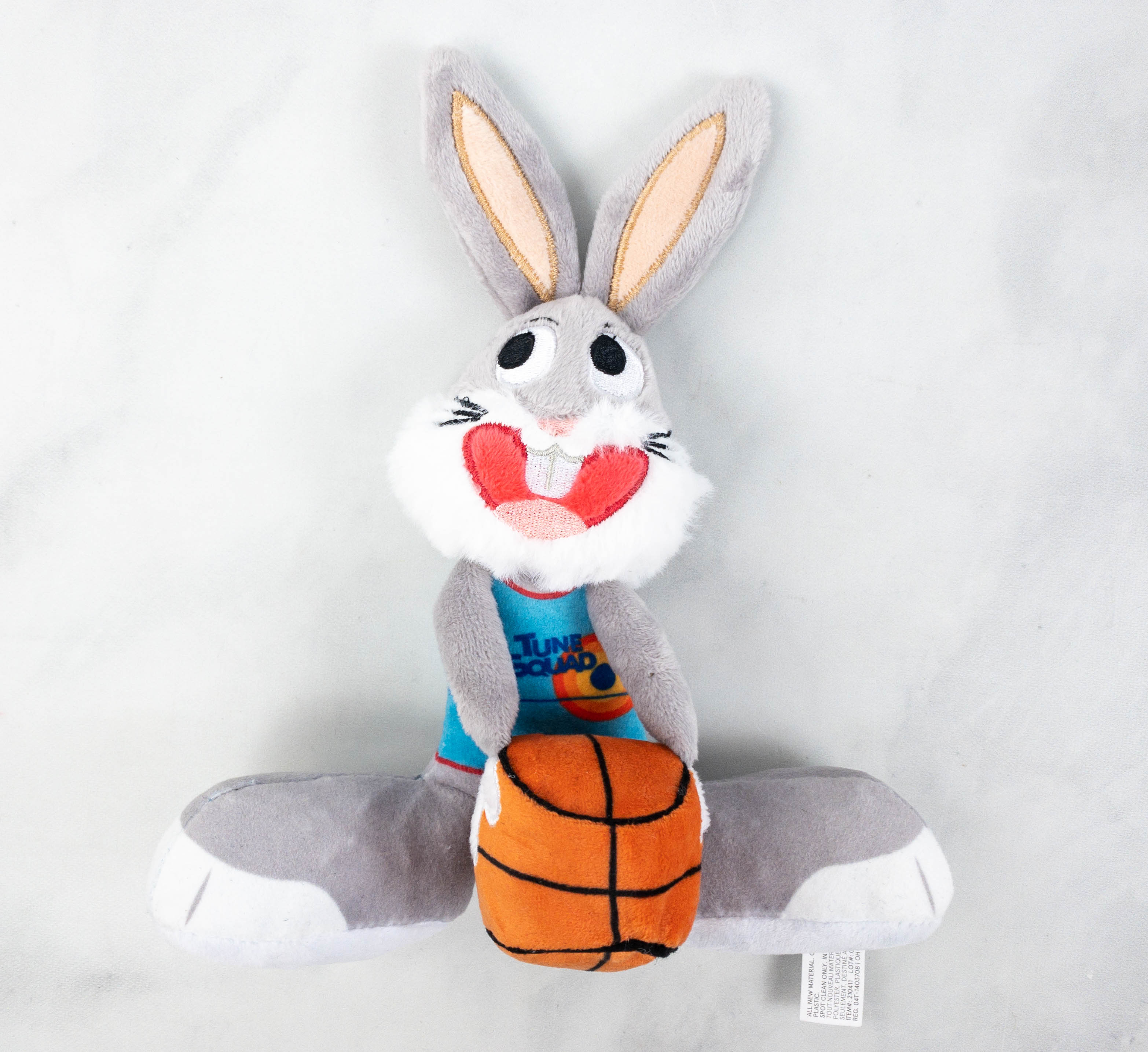 Just like the first toy, the Bugs Bunny also wears the Tune Squad uniform. It's also holding a basketball.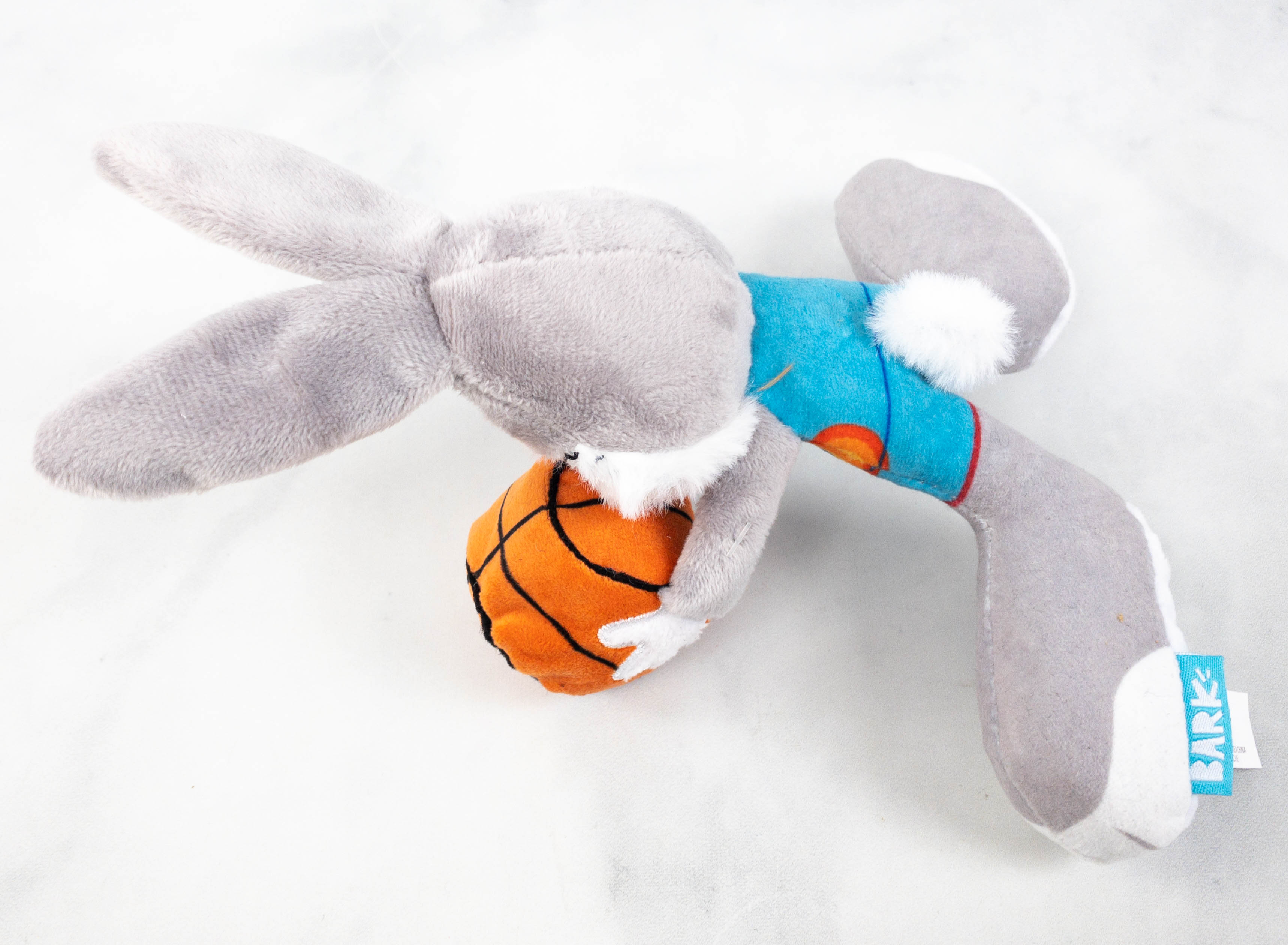 My pups love dragging this toy around! It's well stitched, so it's holding up well.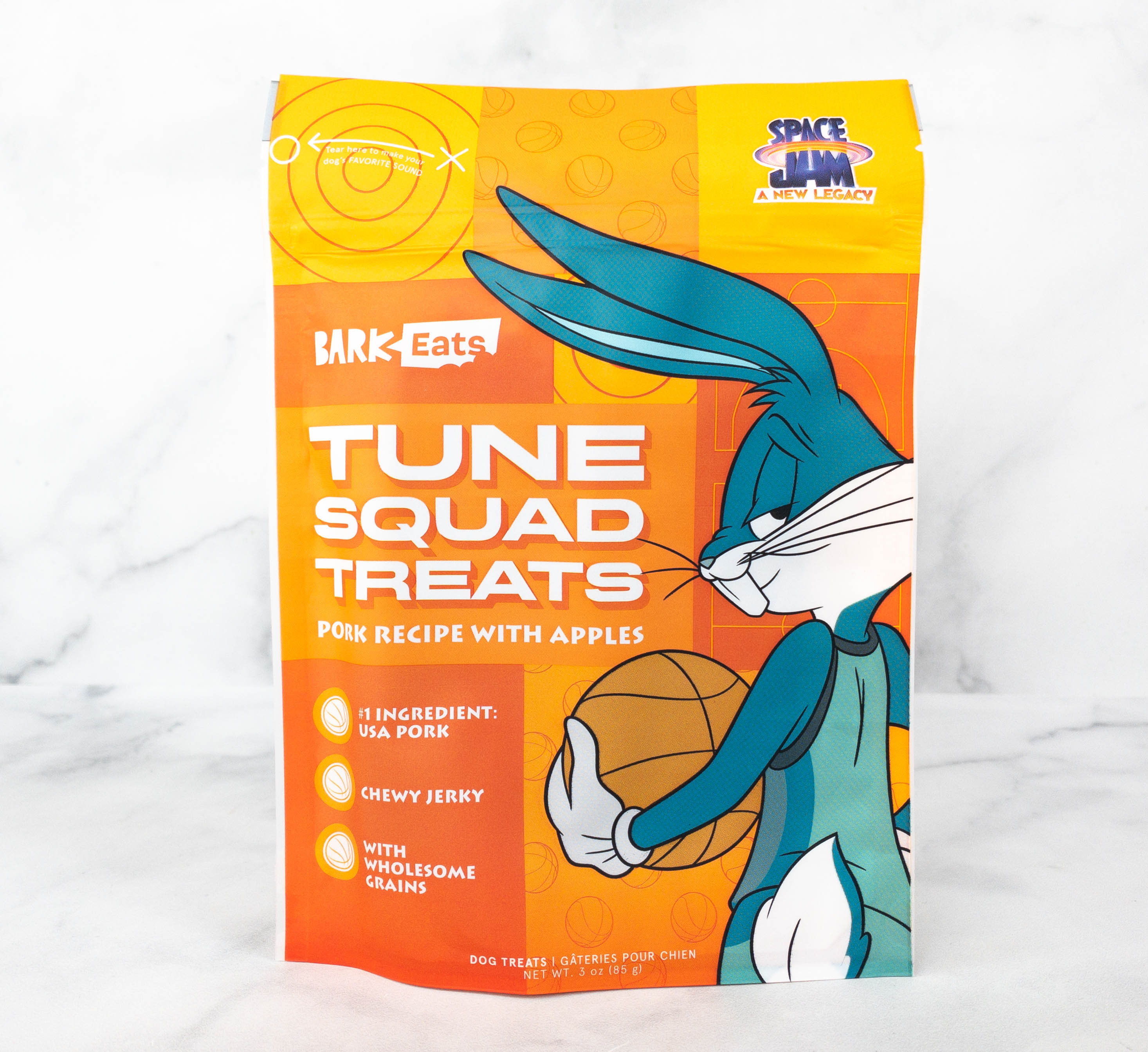 Tune Squad Treats Pork Recipe with Apples. The treats are also Space Jam themed! The first pack contains pork jerky sticks.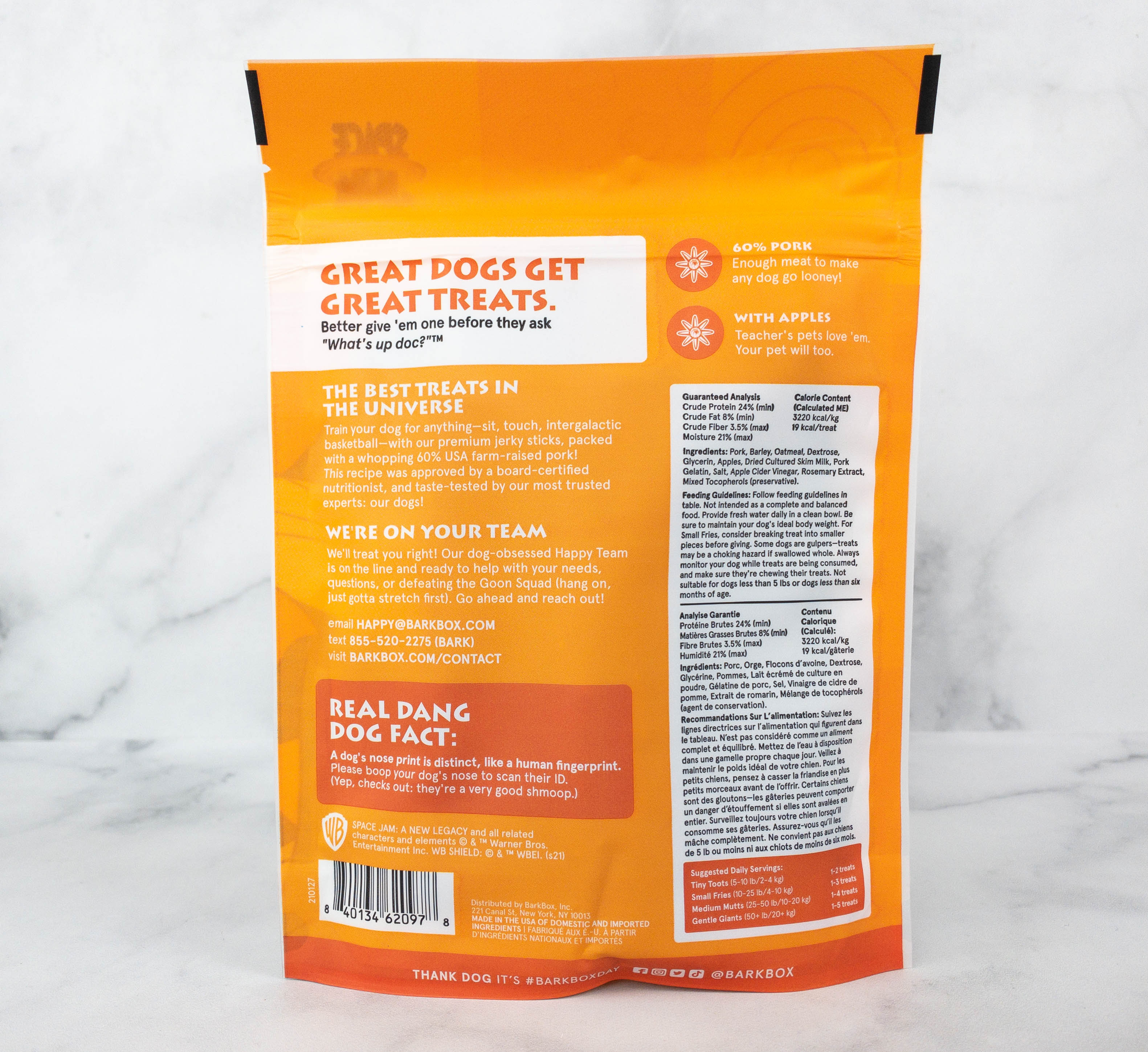 Aside from the pork, the treat also contains apples for added taste and nutrients. This box is still in the basement, and Dean has dutifully visited every day for a sample (Buffy is still iffy about the stairs).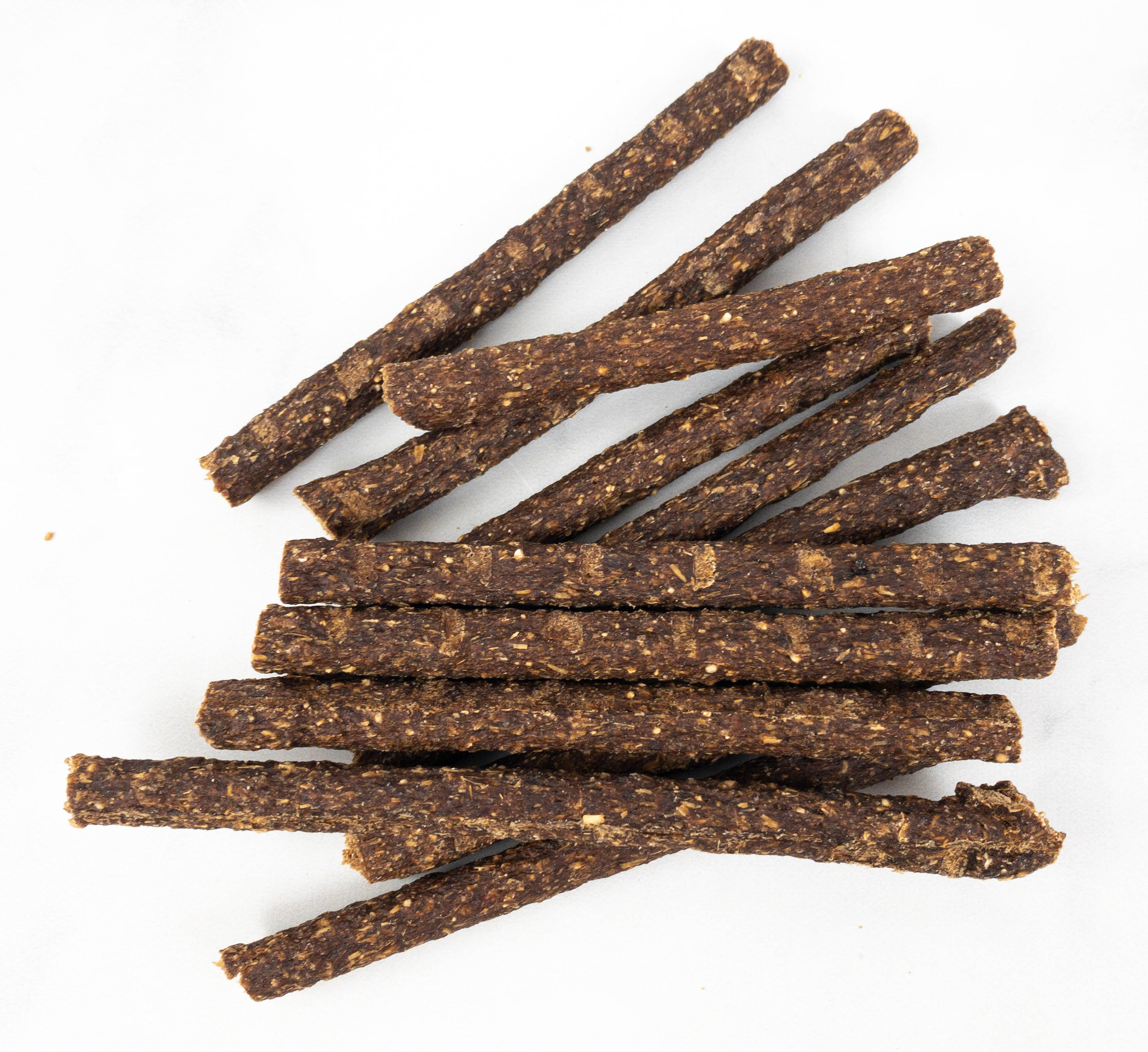 These chewy jerky sticks can be broken down to smaller pieces.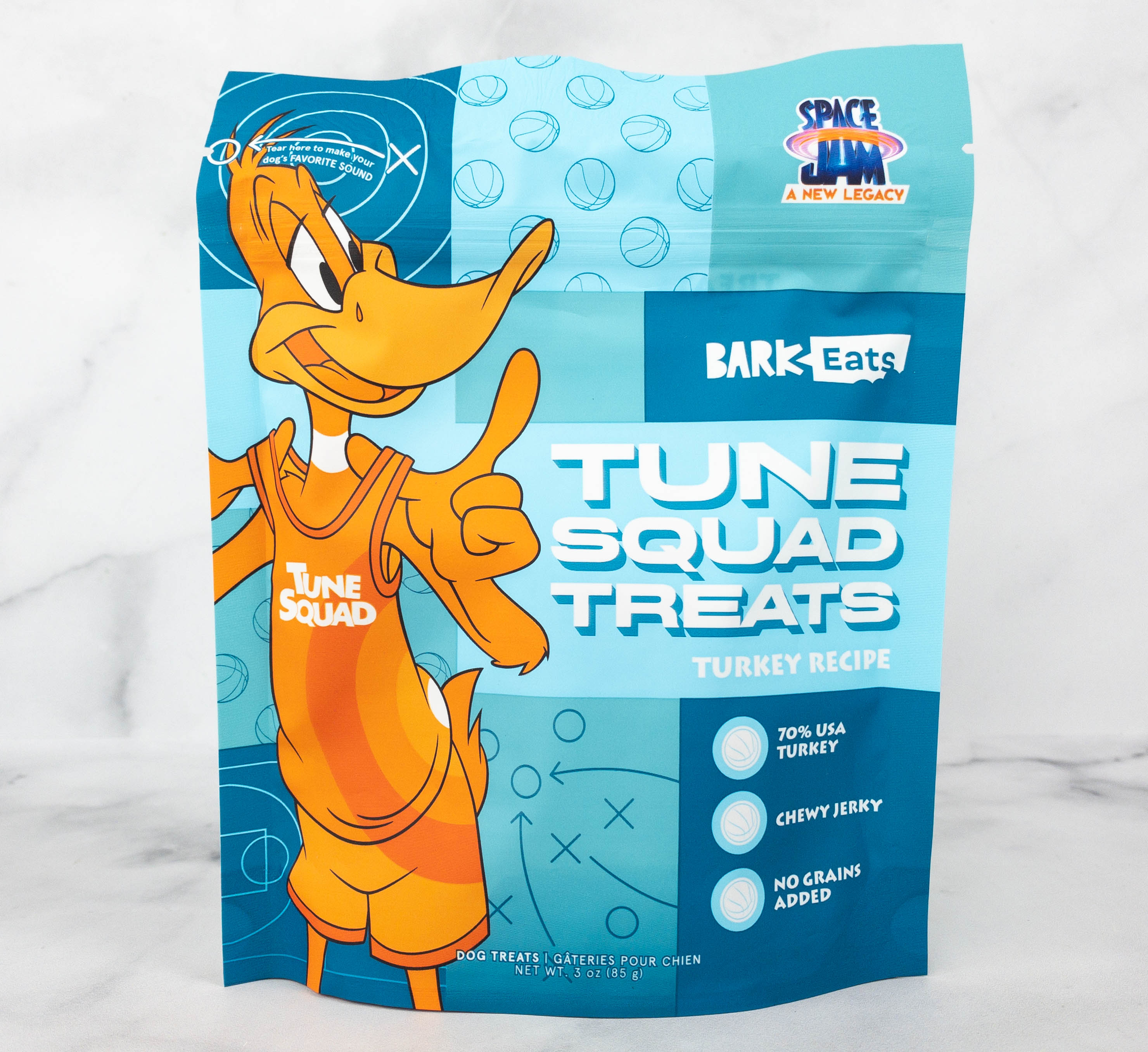 Tune Squad Treats Turkey Recipe. Another pack of Tune Squad treats was included in the box and this time, they are made with turkey!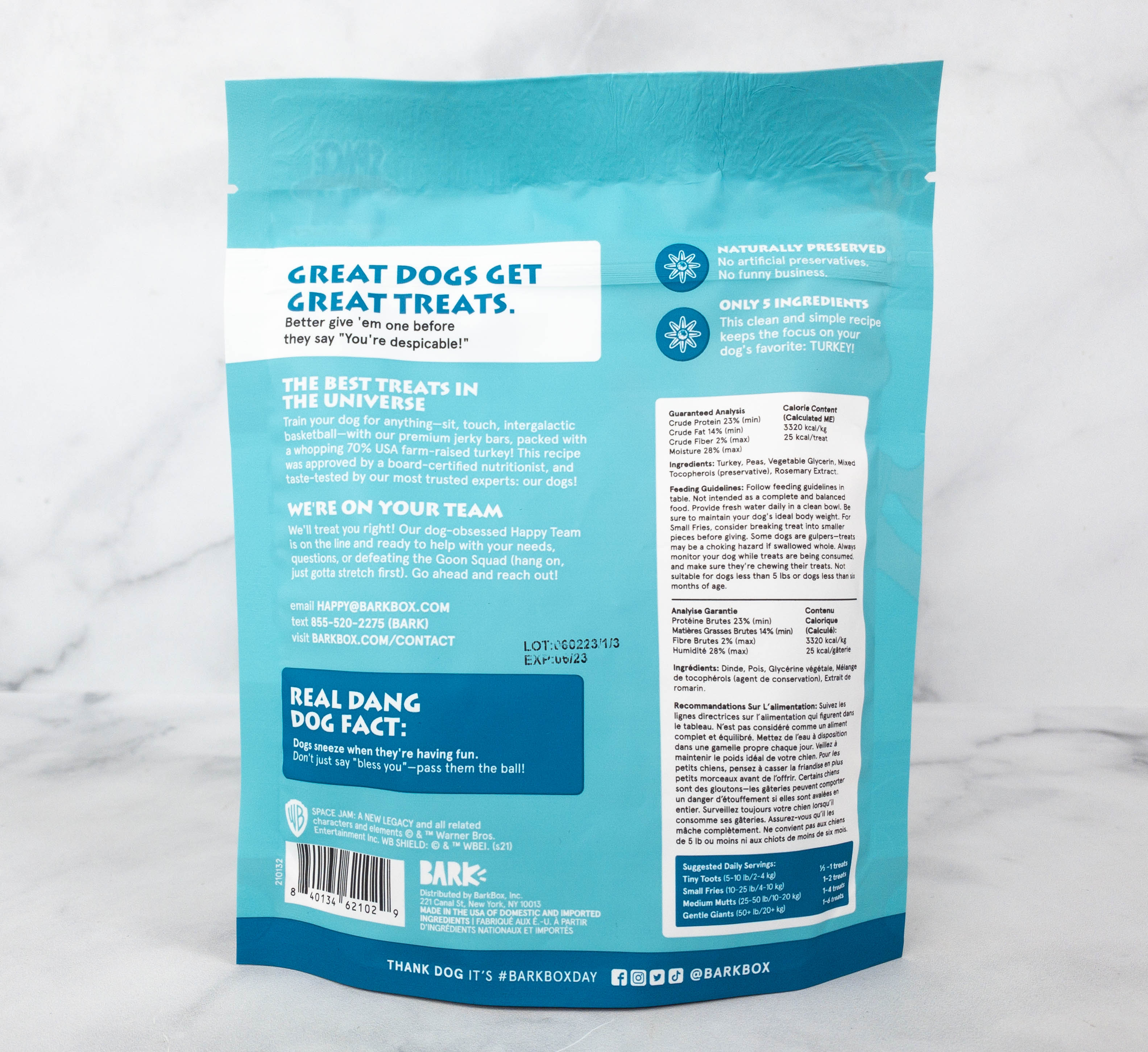 The treats also come in a resealable packaging to maintain their freshness!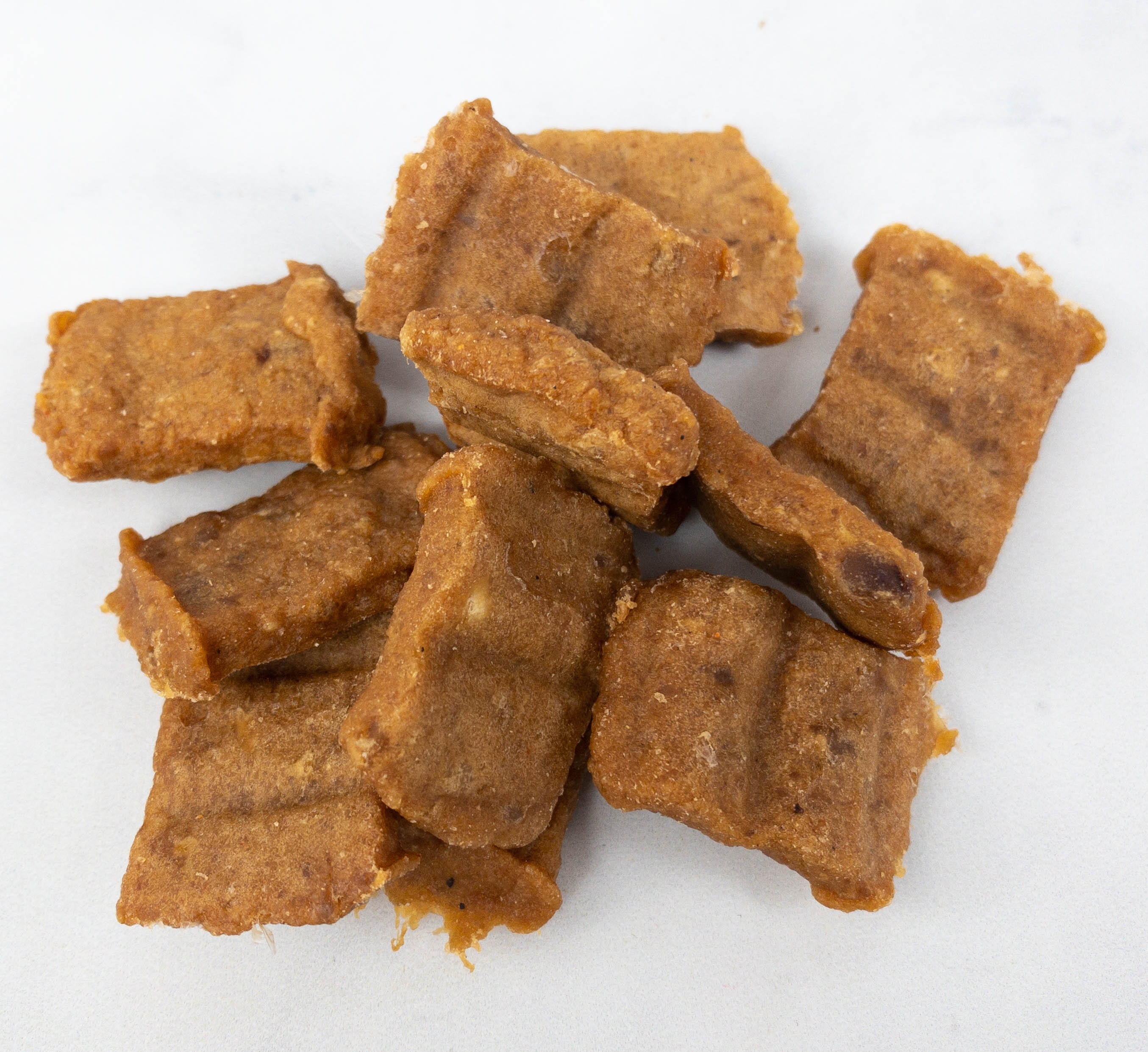 Turkey is a good source of protein for dogs and an alternative for chicken and pork. These turkey treats also have a chewy texture that my dogs really enjoyed.
The Pet Gourmet Chew Stick Pumpkin & Honey Recipe ($2.49) Also included in the box is a pack of small chews made with fiber-rich pumpkin and honey that is known for its anti-inflammatory properties.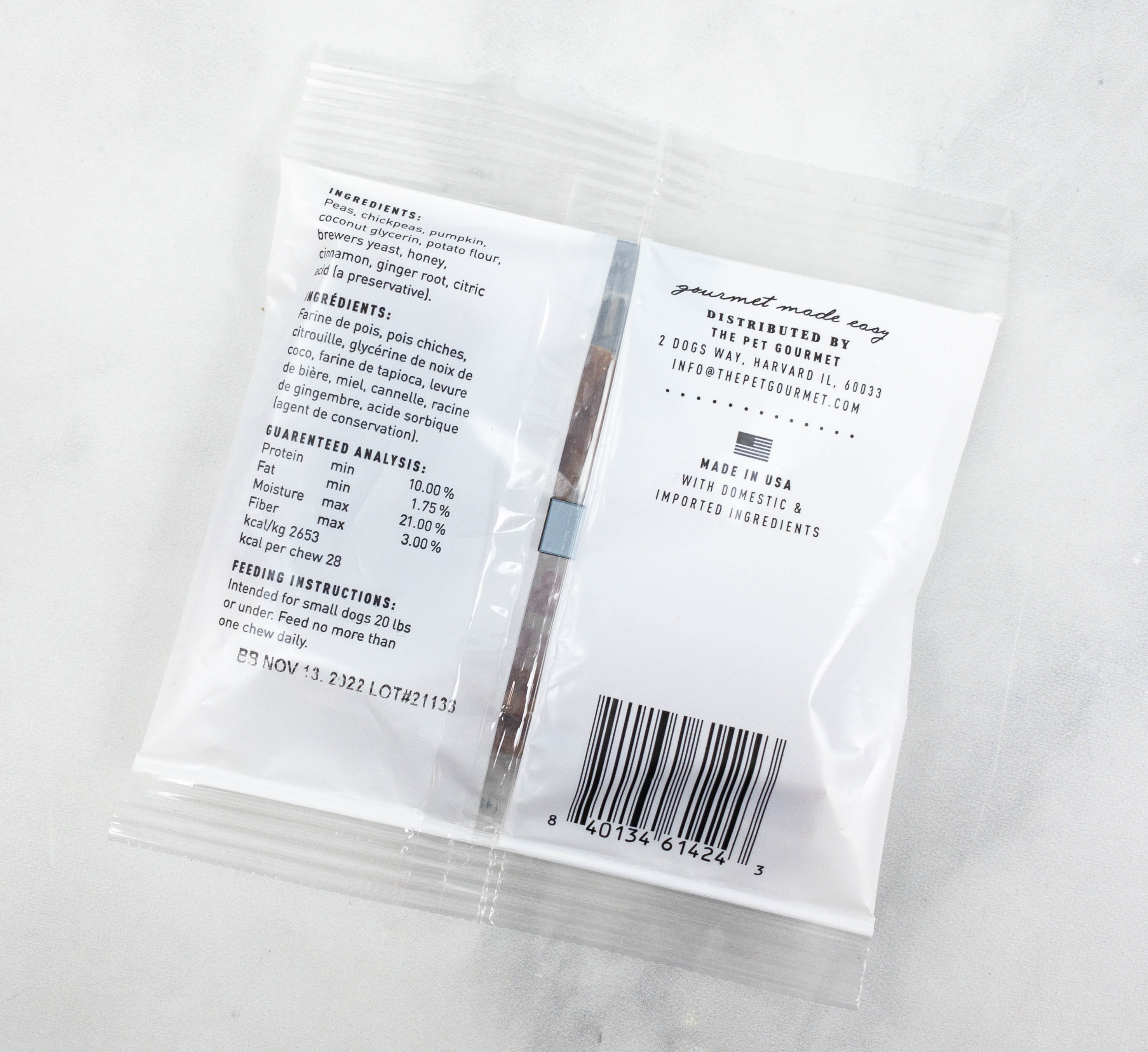 The treat is made from all-natural and grain-free ingredients.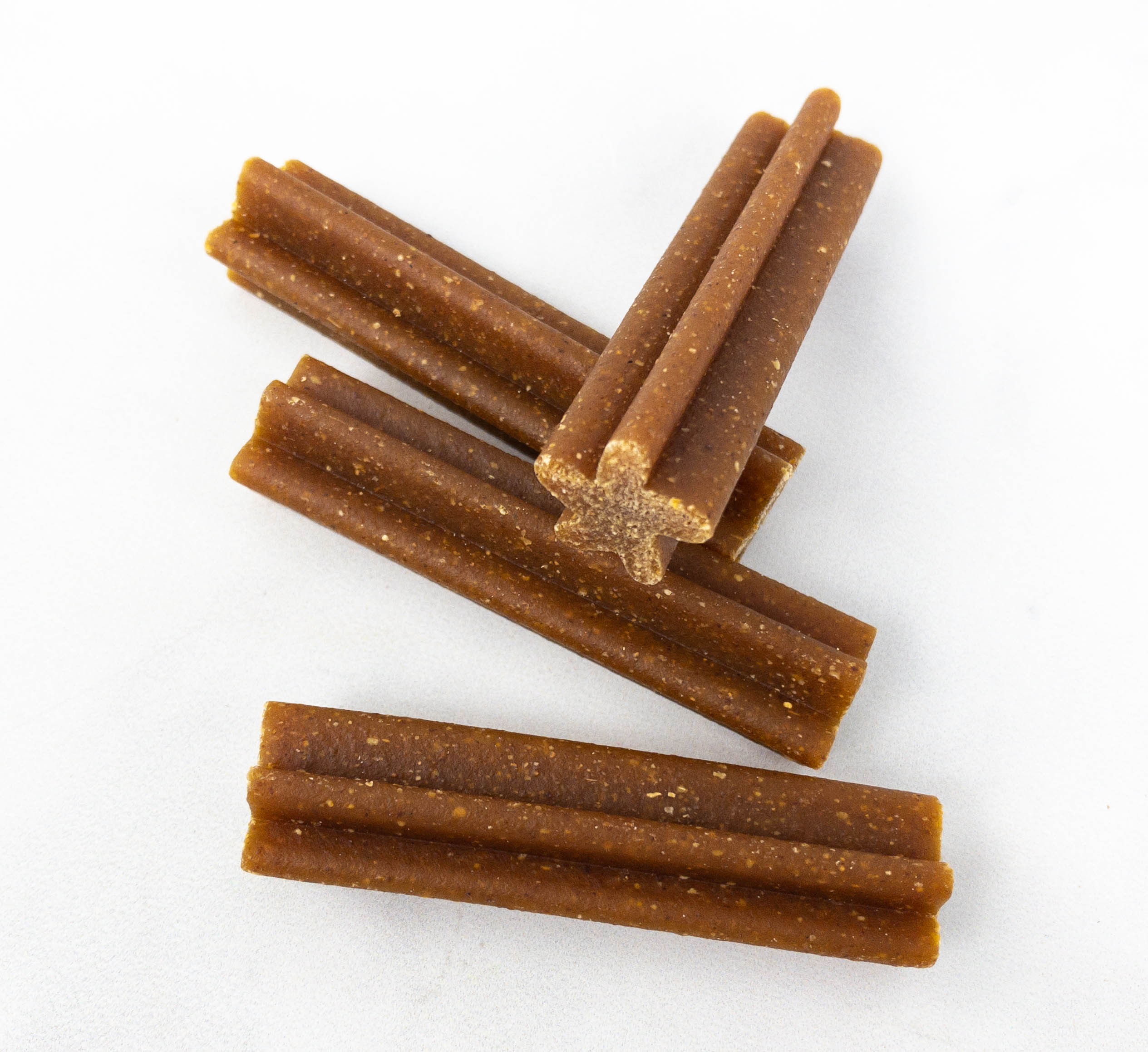 These chew sticks also promote dental health and they are great to keep the pups occupied for just a bit!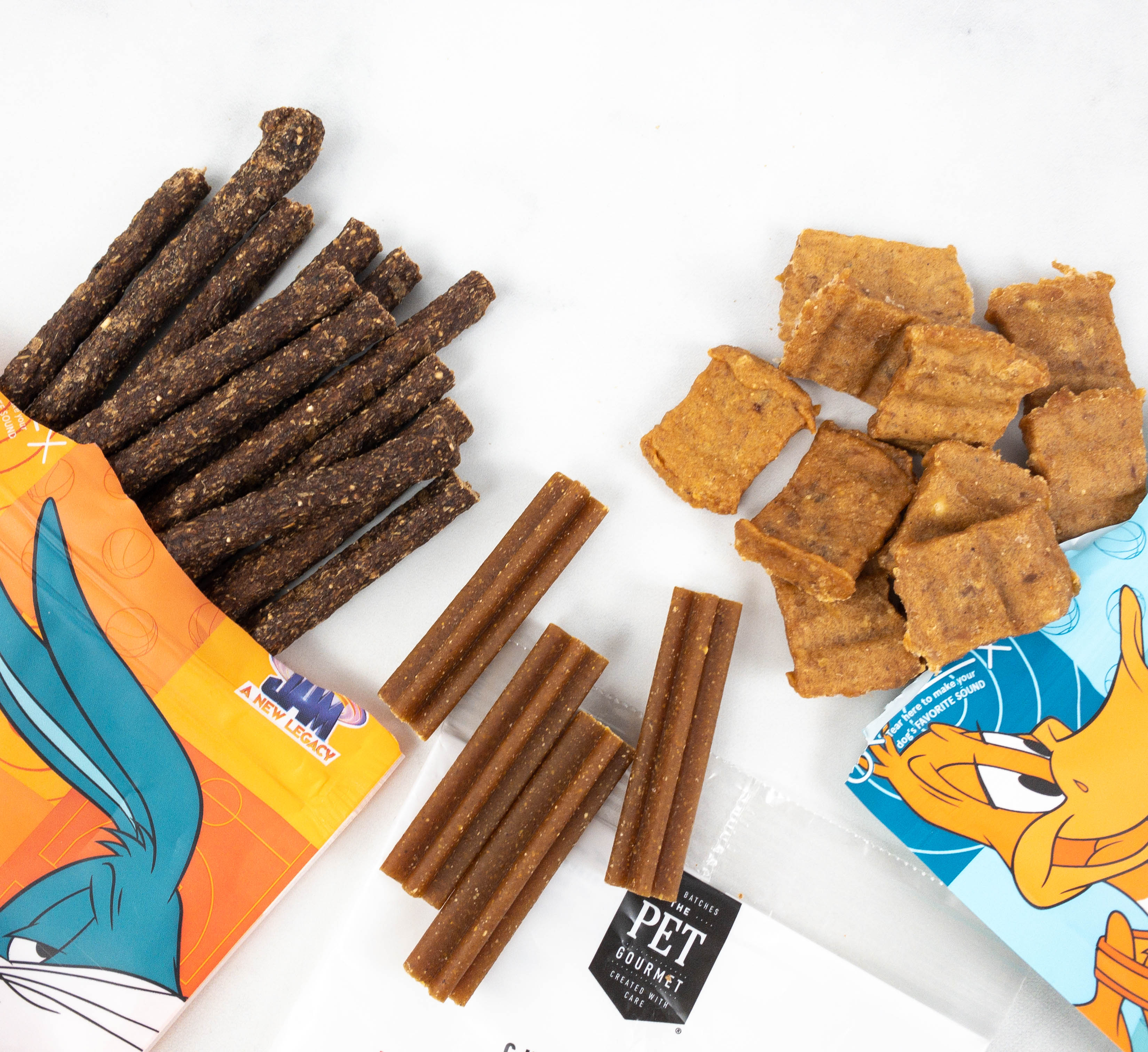 My dogs loved this month's treats. This month I got treats that offer different textures, and also contain nutrients that my dogs need!
This month's Barkbox has a fun Space Jam theme and my dogs definitely enjoyed all the toys and treats in it! The Tweety Bird and Bugs Bunny plushies are so adorable and they even have built in squeakers and crinkles to make play time fun. There are also delicious treats made from healthy ingredients and one of them even helps with my dog's dental health. With the fun toys and yummy snacks, this box made my schnauzers happy and satisfied! If you're curious about the new Space Jam movie, I think it's out this week on HBO Max.
What do you think of Barkbox? If your dog is a serious chewer, check out Barkbox Super Chewer!