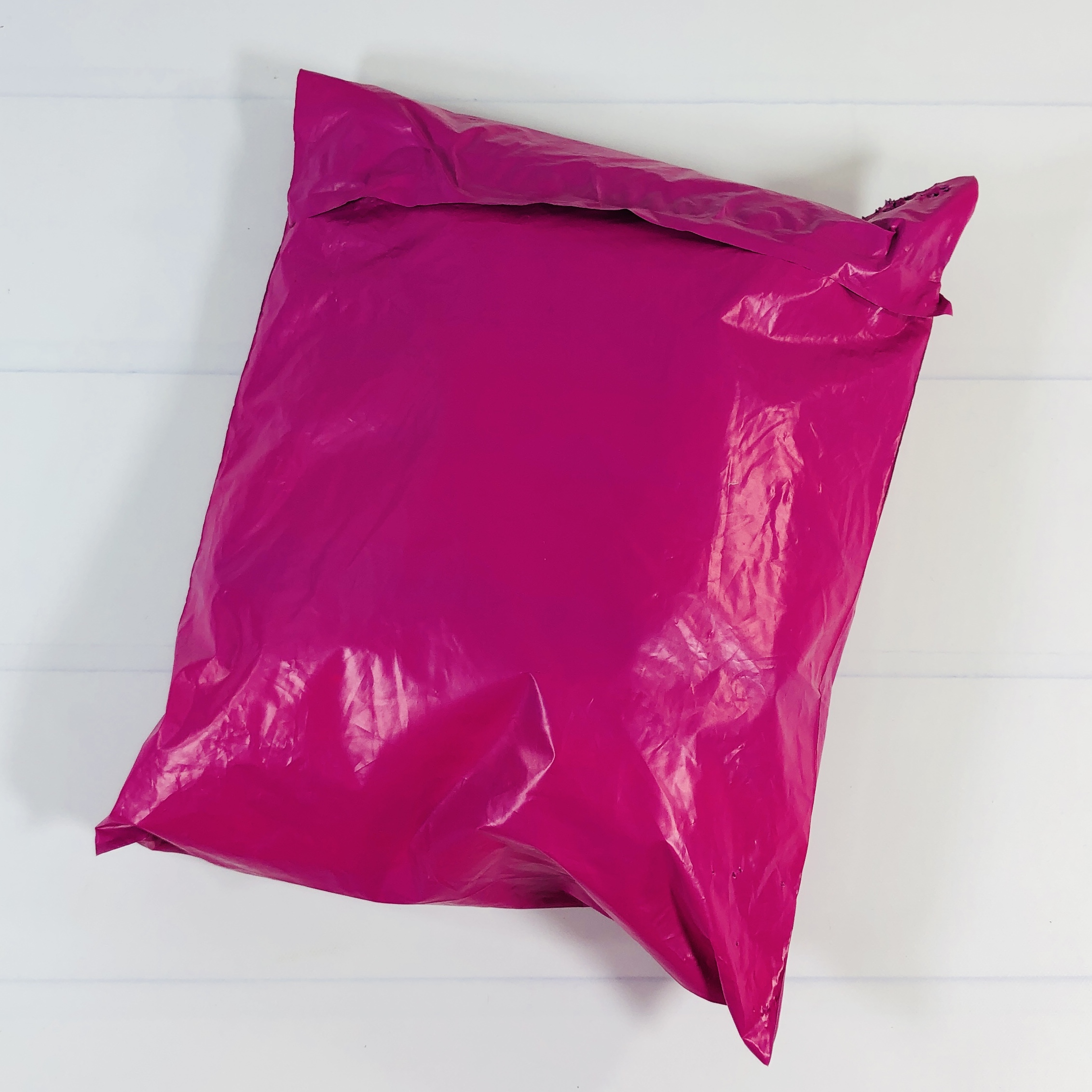 YogaClub is a monthly yoga clothing and apparel subscription box that sends 3-piece premium outfit based on your preferences.  They send brand name clothes, but at a fraction of the retail prices! Upon sign up, there's a fun style quiz that subscribers can use to tell them about your style preferences. They previously offered sizes XS to 3X, but now they only have XS to 1X. Shipping is $4.95 to the USA; $9.95 to Canada, Alaska, & Hawaii; and £8.39 to the UK. Yoga Club has services to make exchanges on your items, and there's even a community for Canadian subscribers!
DEAL: Get an additional FREE Legging ($92 VALUE!) with your first Seasonal Guru Box! Use the coupon code FREELEGGING at checkout.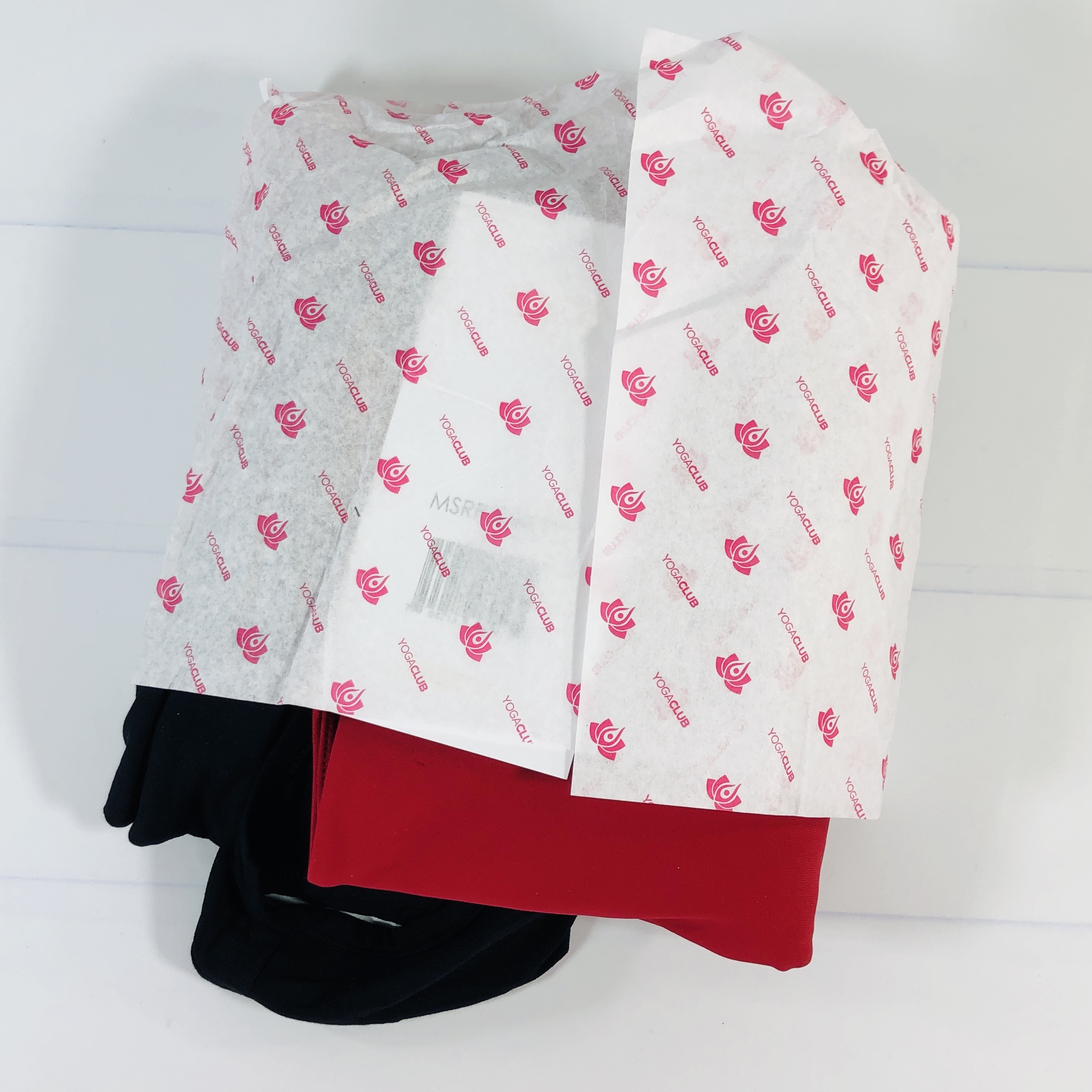 My items were wrapped in tissue paper and sealed with a sticker. The items were folded neatly and they had their hangtags attached.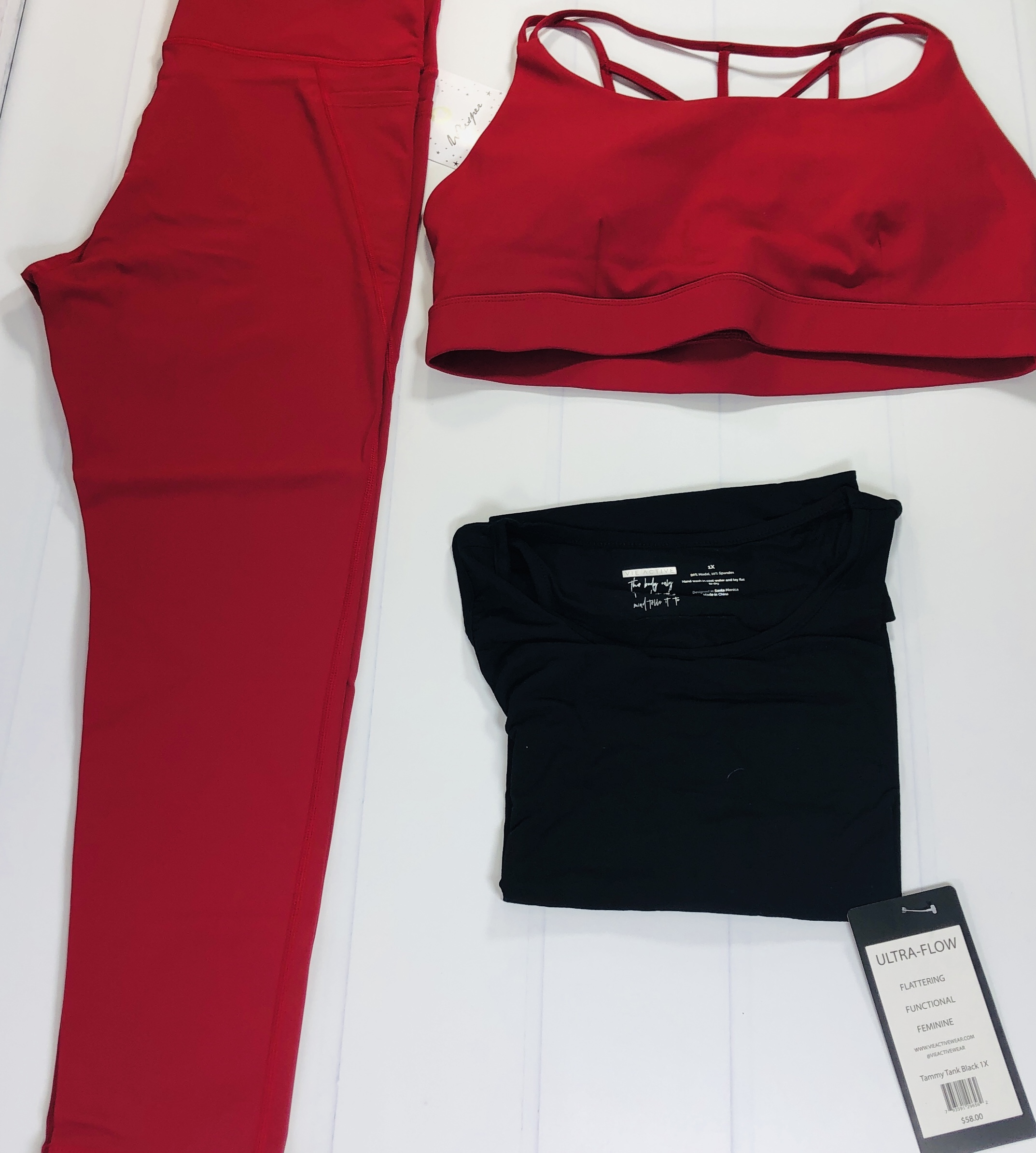 Everything in my box!
Whisper Leila 7/8 Legging in Cabernet, Size 1X ($92 listed value) I have a hard enough time finding plus size yoga clothing but even though I found this brand's website, they don't actually have anything for sale so go figure. These are 7/8 length which means they might fit a little shorter on tall people, but they fit right at my ankles, and I'm 5'3″.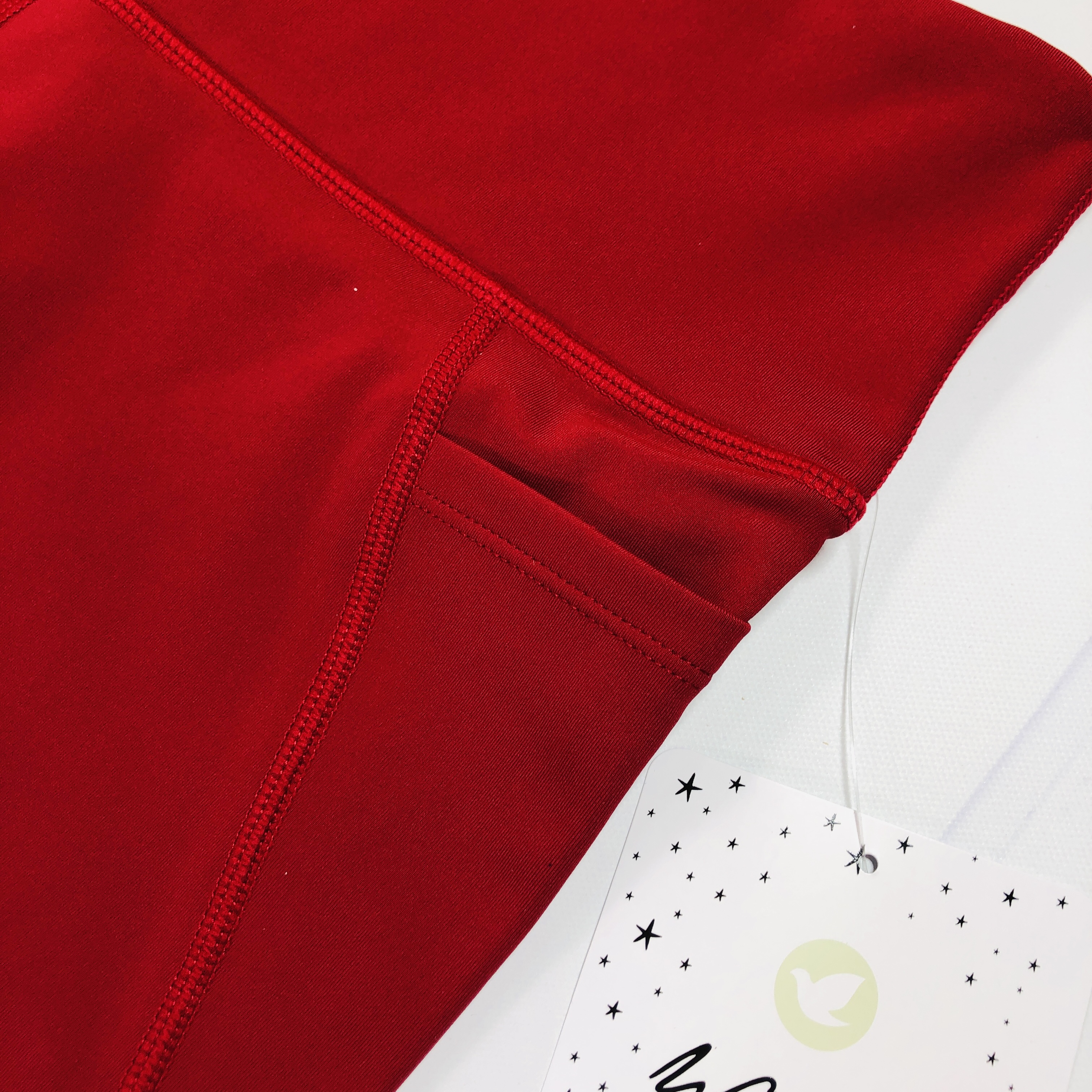 They have pockets and a wide tummy band plus there's a piece of elastic inside the waistband that you can pull to make the leggings tighter, although I'm not sure how to keep it in place. These were really comfortable and felt like they held everything in pretty nicely. The material is 77% polyester, 23% spandex.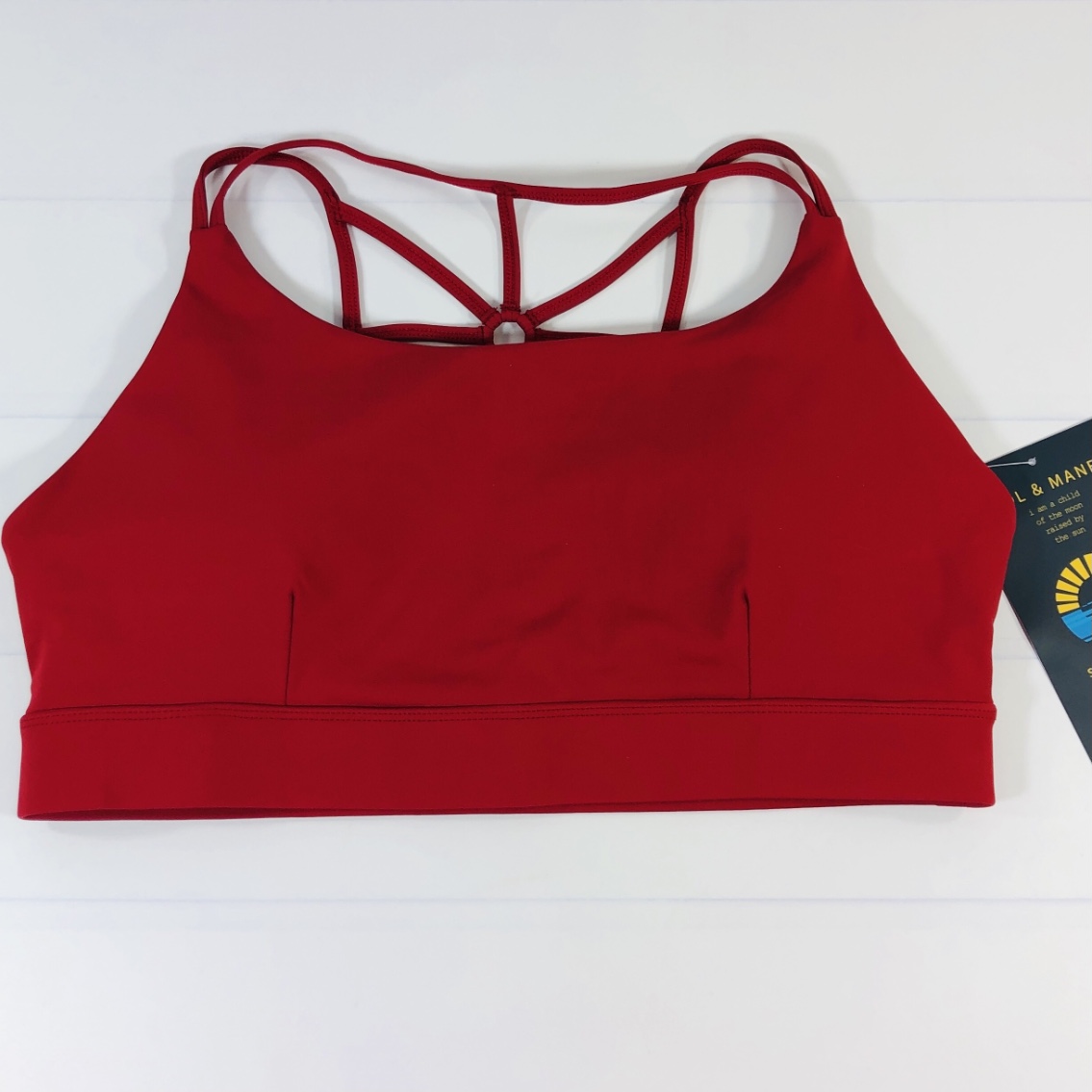 Sol & Mane Alexandria Bra in Cabernet, Size 1X ($58 listed value) I'm sure this is pretty much the same brand as the leggings maker, same color and material, similar Instagram accounts with their last postings almost a year ago and on the same day, too. Again, nothing available on their website, which is too bad because this is super comfy.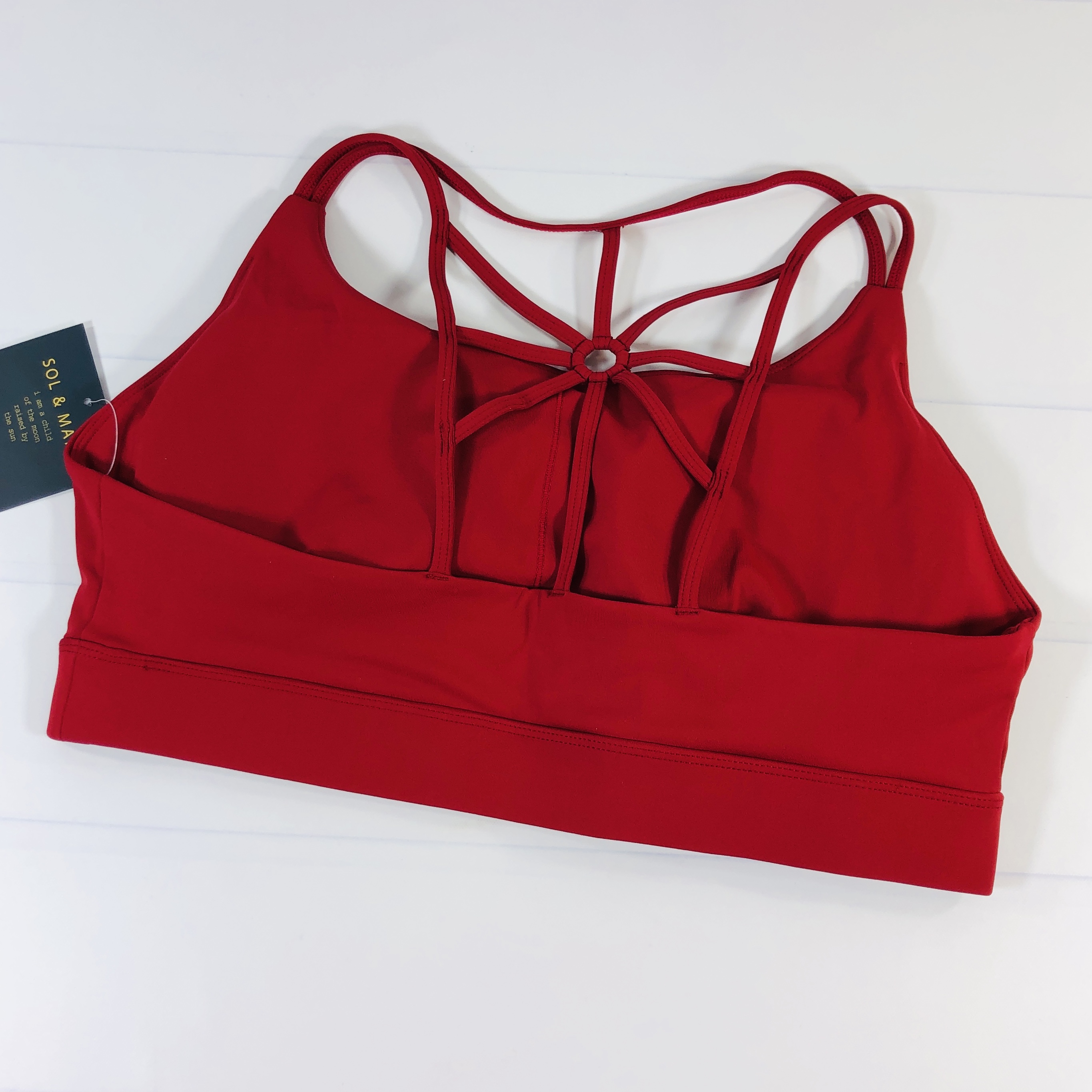 The back has this cool detail and I love the strapiness of it all. The bra has removable pads but I always keep mine inserted. This is made of 77% polyester and 23% spandex.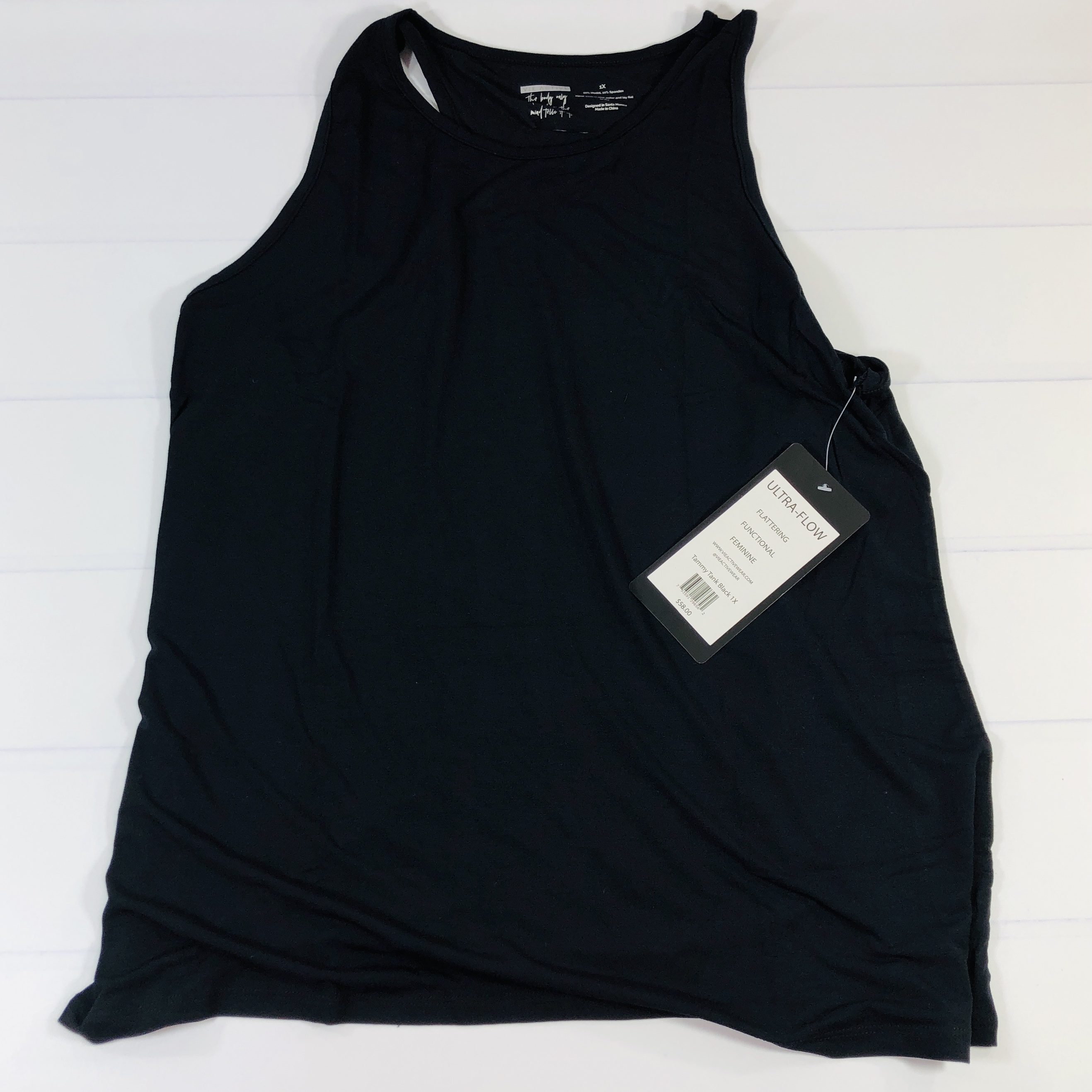 Vie Active Tammy Tank in Black, Size 1X ($58 listed value) Vie Active has a website but this tank wasn't listed. It's so soft and I could live in it. In fact, I wore my whole outfit around the house one day and could have slept in it at night!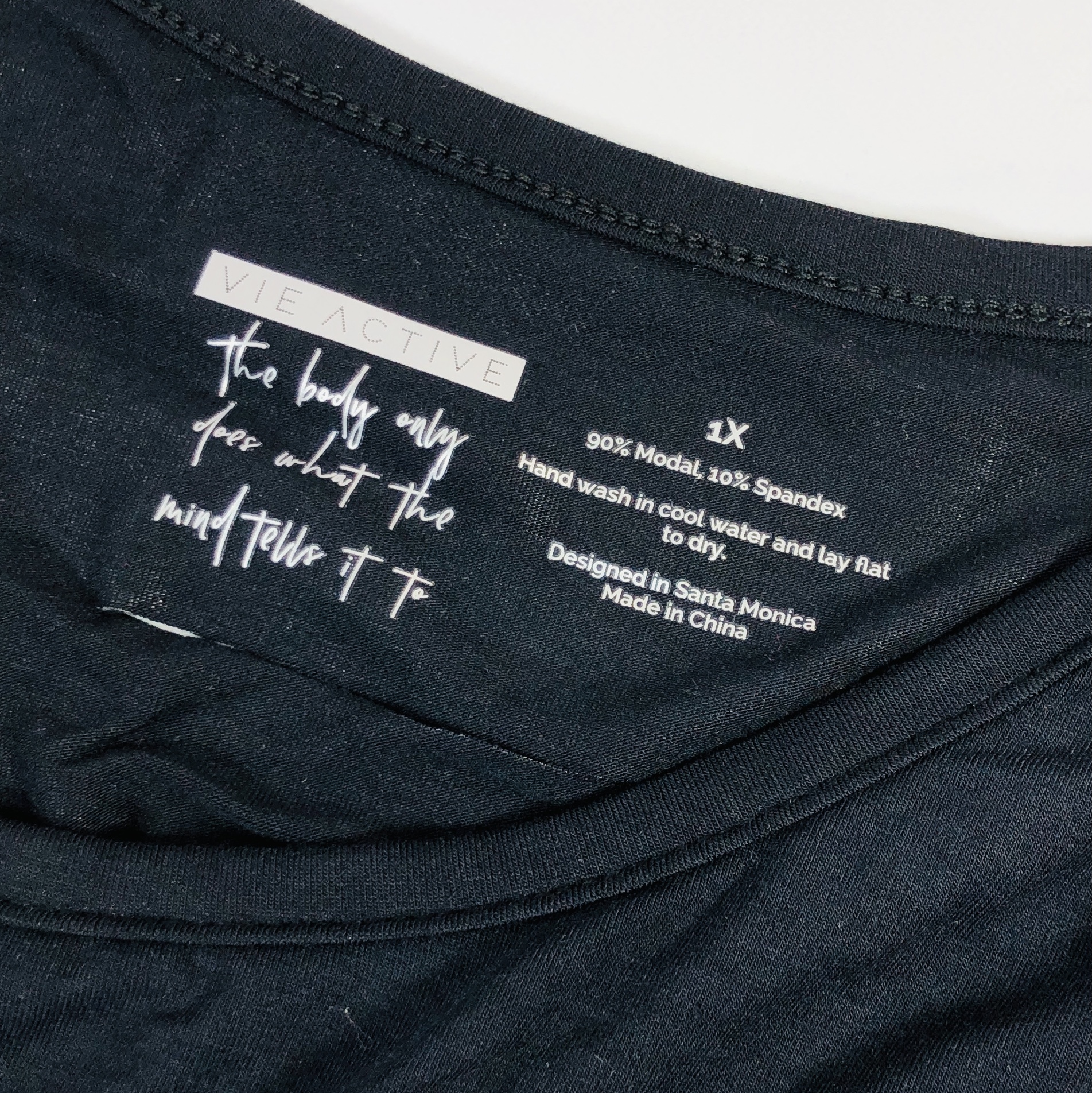 This layering tank is made of 90% modal and 10% spandex and feels so silky soft against my skin.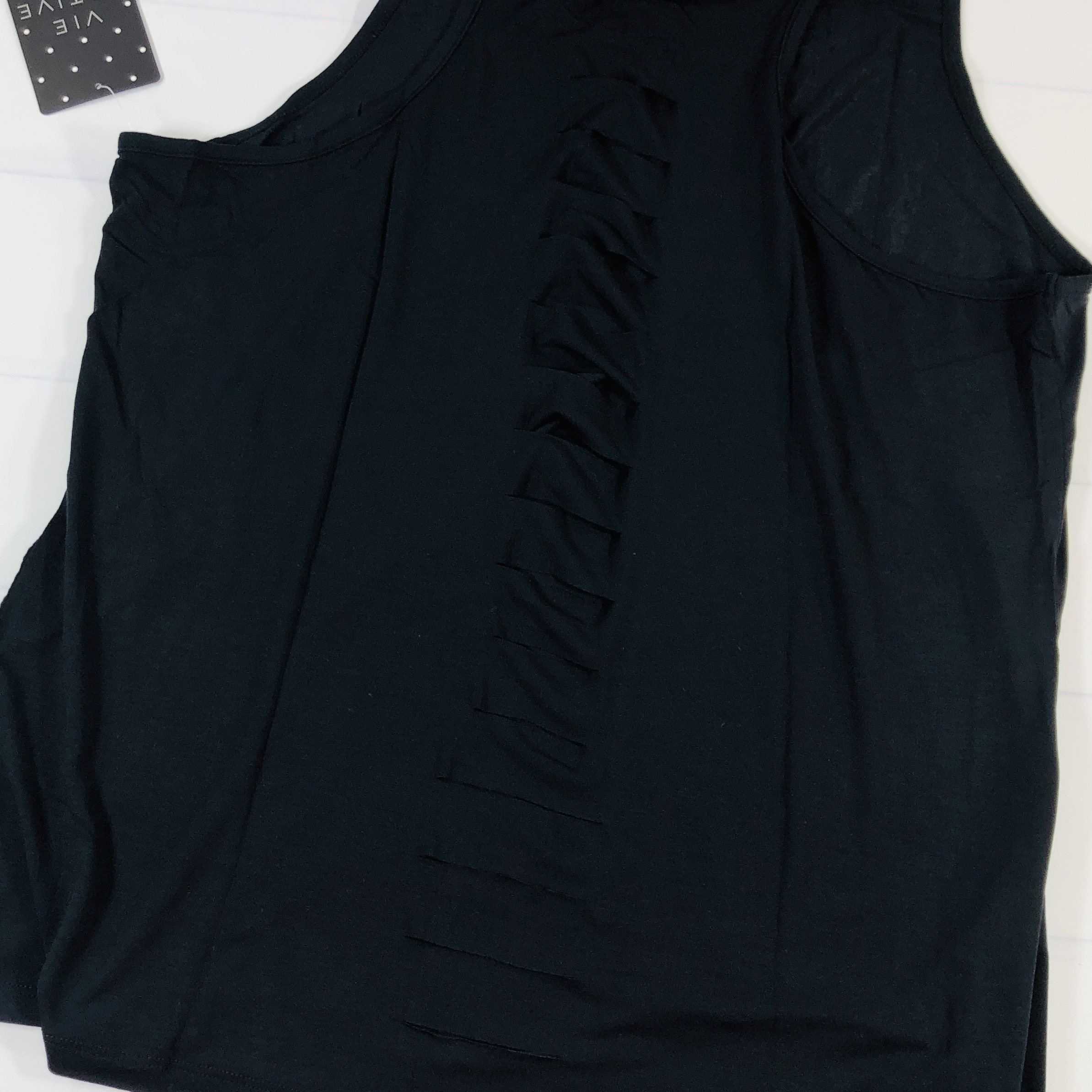 The back has this cool ripped detail so that the red bra shows through here and there.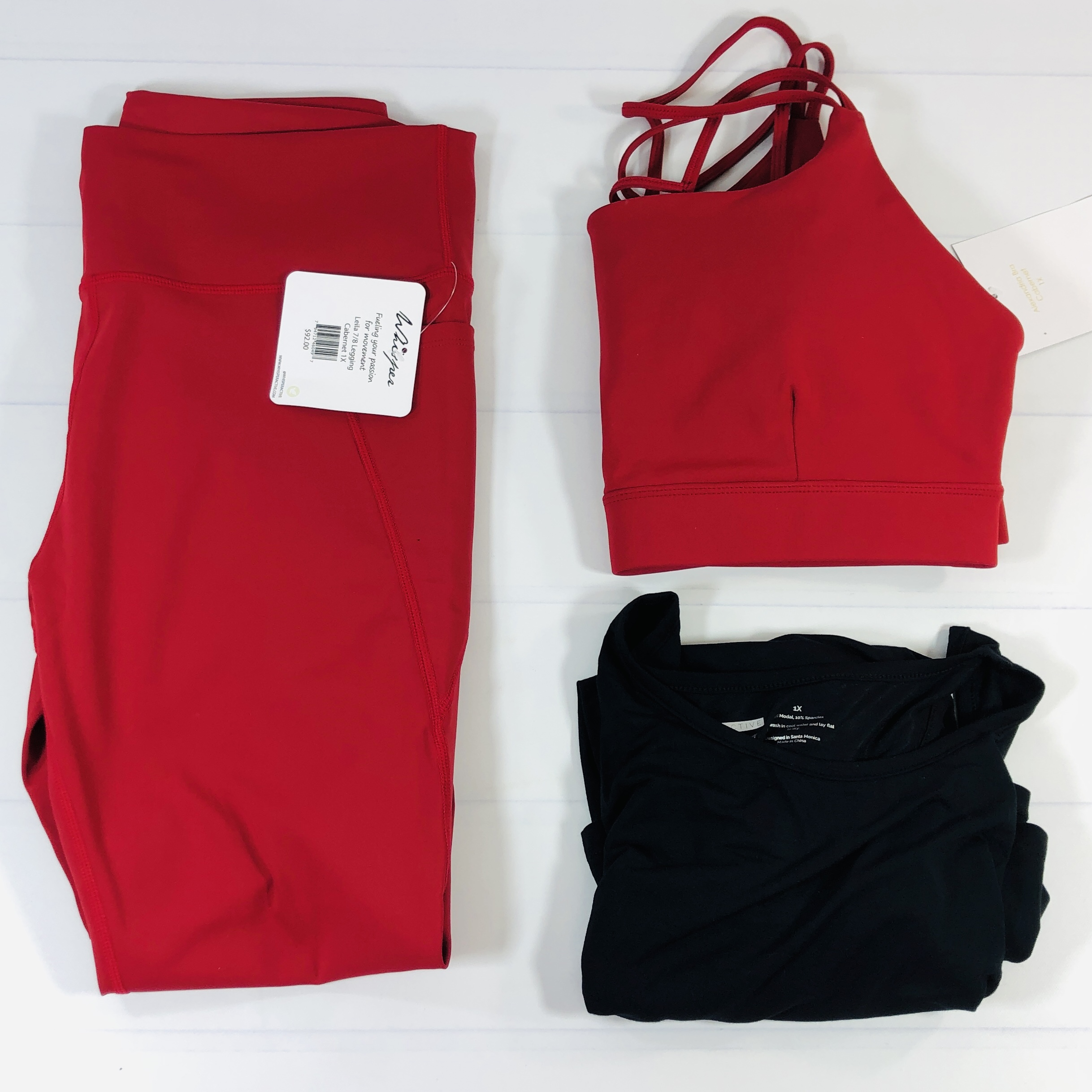 I really enjoyed my latest outfit from YogaClub! The colors are kind of bright but the black tank pulled it together and I felt like a rocker chick walking around my house while doing chores. I have no idea where you might purchase these items, even YogaClub seems to be sold out. The value from this collection was around $208 if you go by the tags hanging off of the clothes.
Have you tried YogaClub? What do you think of this month's personalized selection?