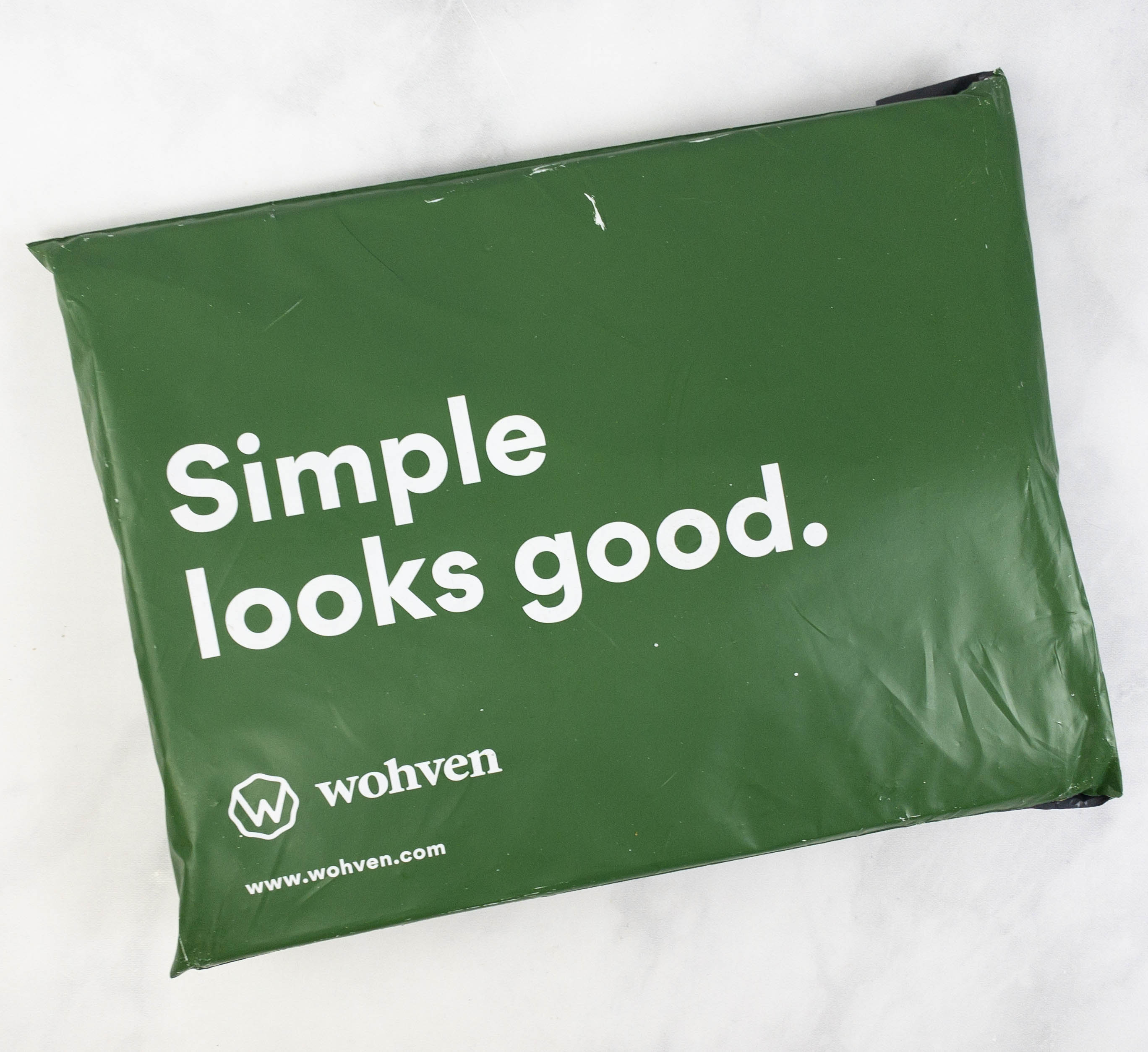 Wohven Socks is a monthly sock subscription that delivers a pair of premium quality socks with new and uniquely designed patterns for less than the retail price. For $10 a month + shipping, each package is delivered in a reusable mailer and includes one pair of socks.  All their one-size-fits-all socks are made with a blend of cotton, polyester, and elastic, and they're ideal for various occasions, whether for hiking, going to the gym, in the office, or any casual event. Wohven's sock subscription made the list in our 2021 readers' choice best sock subscription list!
DEAL: Get 30% off of your first month with coupon code HELLO30.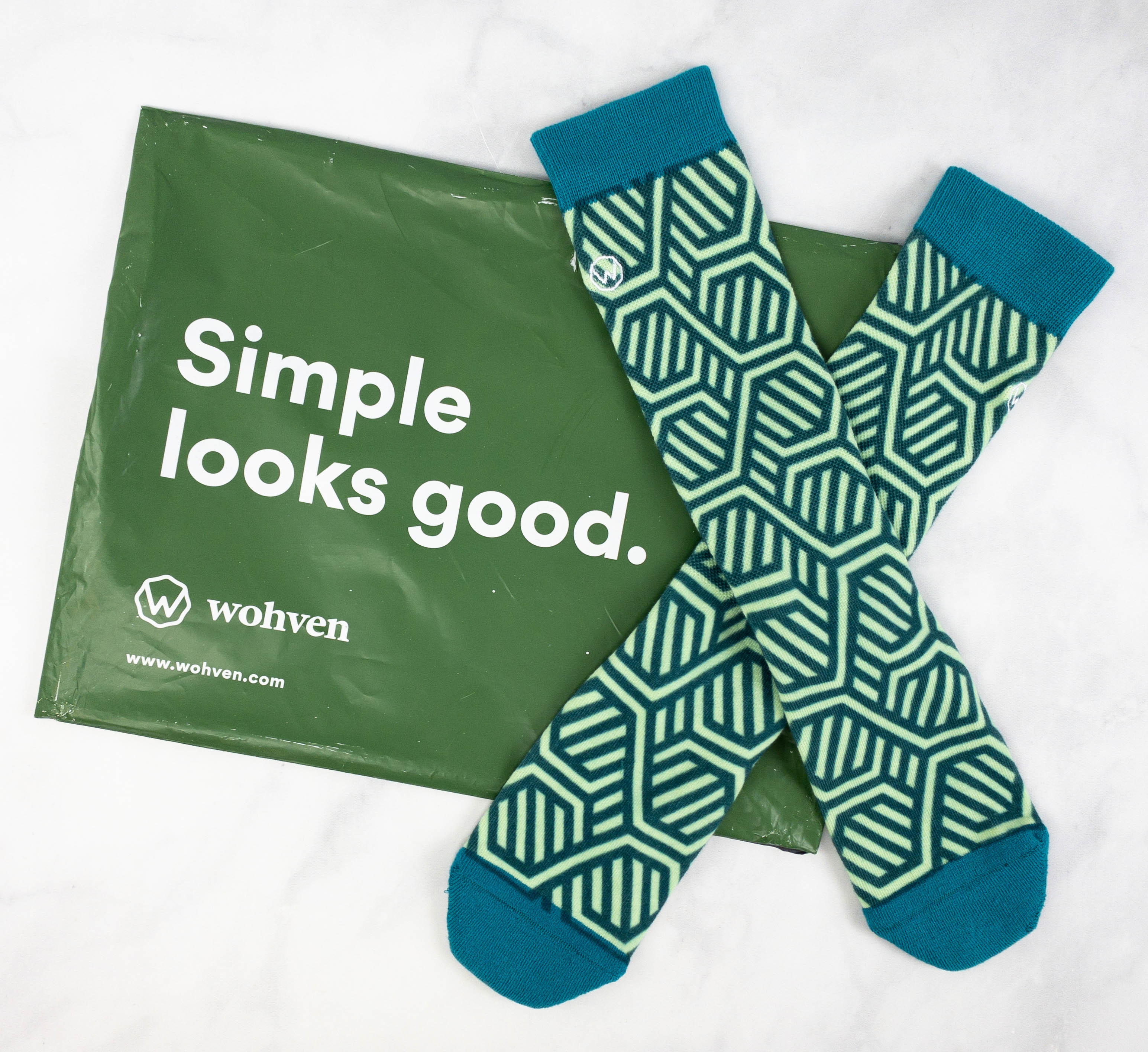 Everything in my May 2021 package!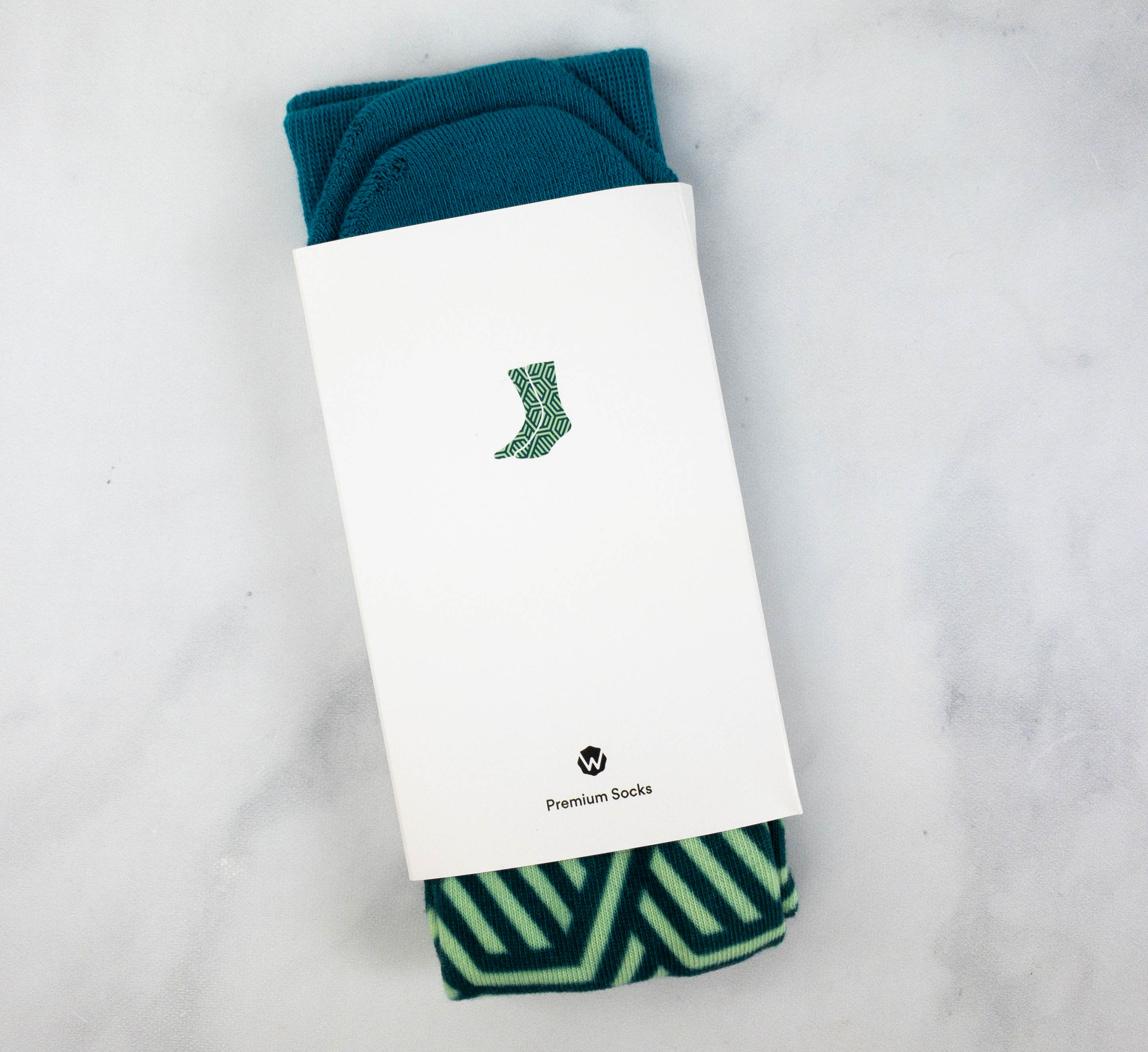 This month's premium socks came with a white cardboard wrap. The design features a light green base color with a blue geometric pattern all over.
As always, the socks are made from premium-quality materials including 20% cotton, 60% polyester, 17% nylon, and 3% spandex.
Wohven socks have extra cushy heels and seamless toes that make them unique. They also have a different knit on the leg compared to the instep and sole part. They're not just comfortable to wear, they're also stylish!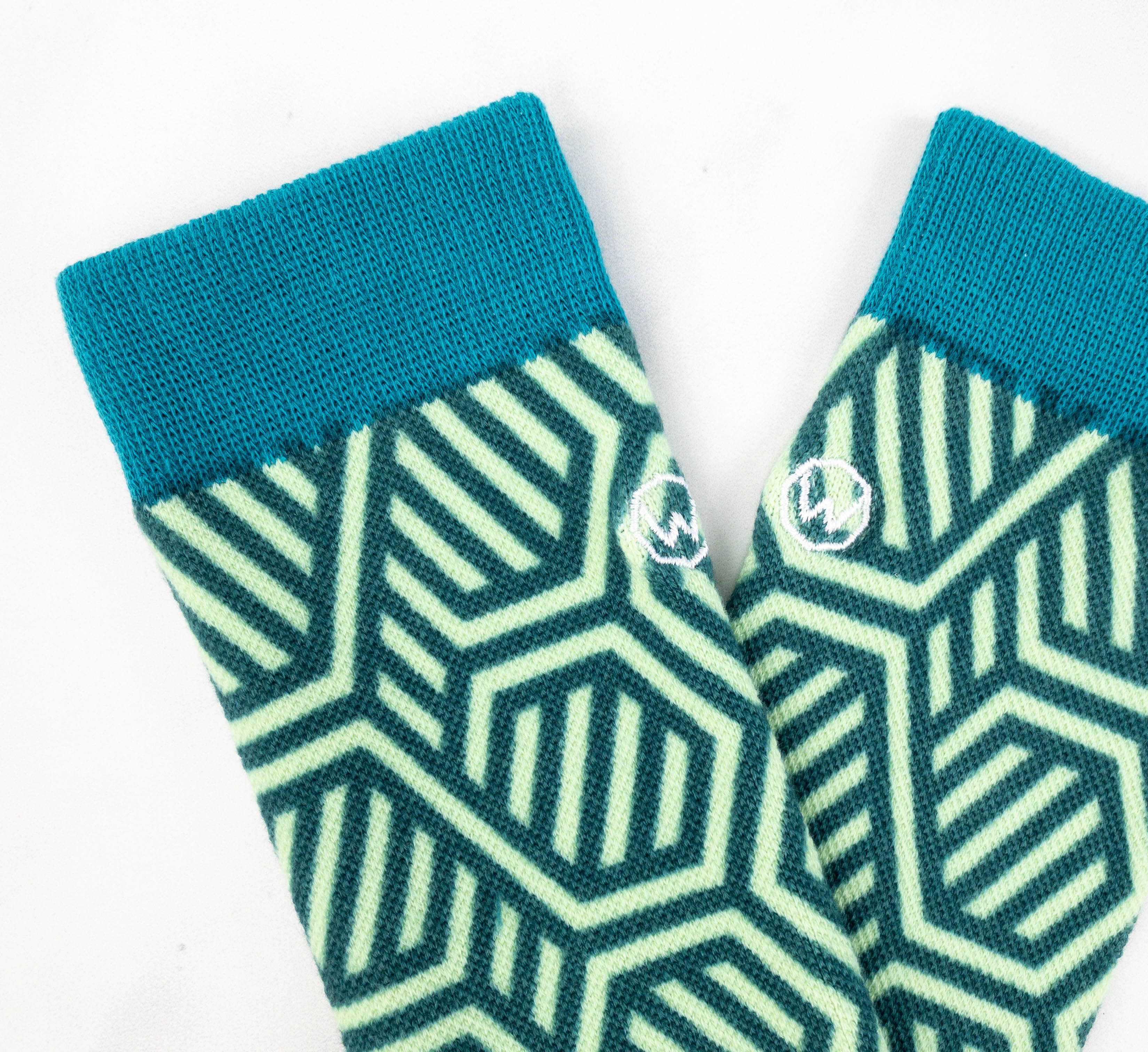 Wohven's trademark logo is also embroidered just below the socks' cuffs.
Wohven makes high-quality socks with unique designs, and this month's pair is not an exception. The geometric design looks great and the colors also complement each other. Of course, they're made with premium materials so they keep my feet comfortable. The seamless toes and extra cushy heels also makes them perfect to wear for long hours. I really don't mind wearing them all day. If you love wearing premium socks, this subscription is a convenient way to get fresh pairs monthly!
What do you think of Wohven?