Tokyo Treat is a monthly Japanese snack and candy subscription box that is shipped directly from Japan. Tokyo Treat's Japanese snack and candy subscription box is a reader fave and made the list in our 2021 readers' choice picks of best snack and candy subscription boxes!
There are two box sizes — Classic ($25) and Premium ($35). As always, shipping is free worldwide.
The Classic box includes 12 items altogether — 4 popular snacks, 4 share packs (new), 2 dagashi snacks, 1 DIY candy kit, and 1 kinosei (quirky) snack.
The Premium box includes 17 items — 5 popular snacks, 1 party pack (new), 4 share packs (new), 3 dagashi snacks, 1 anime snack (new), 1 DIY candy kit, 1 kinosei snack, 1 drink.
This is a review of the Premium box.
DEAL: For a limited time only, use the coupon code SUMMER21 to get a FREE Summer KitKat Surprise!
The box is jampacked, as always!
This month's box theme is SUMMER SNACKIN'!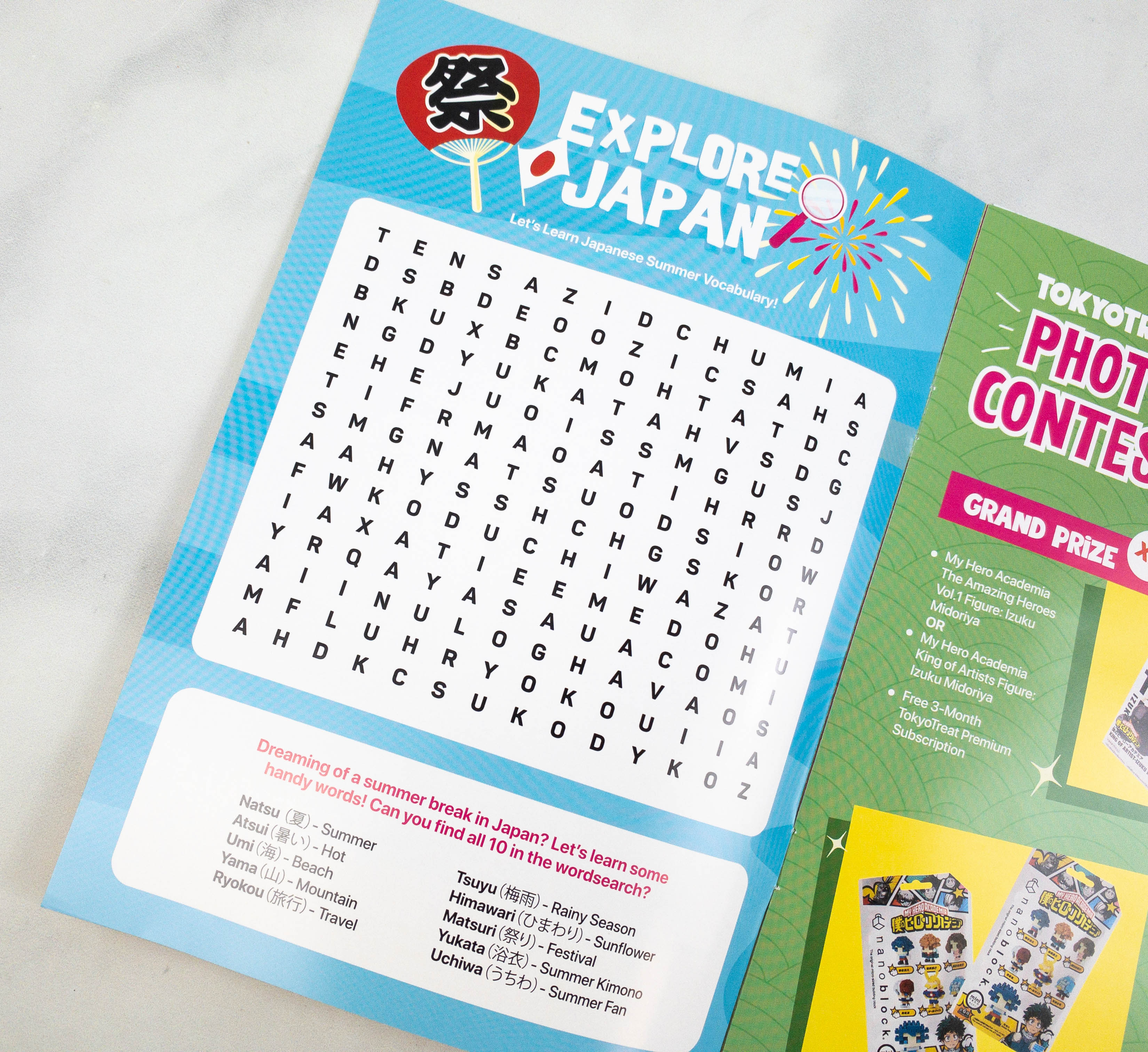 There's also a fun word hunt game that you can play as you enjoy the snacks!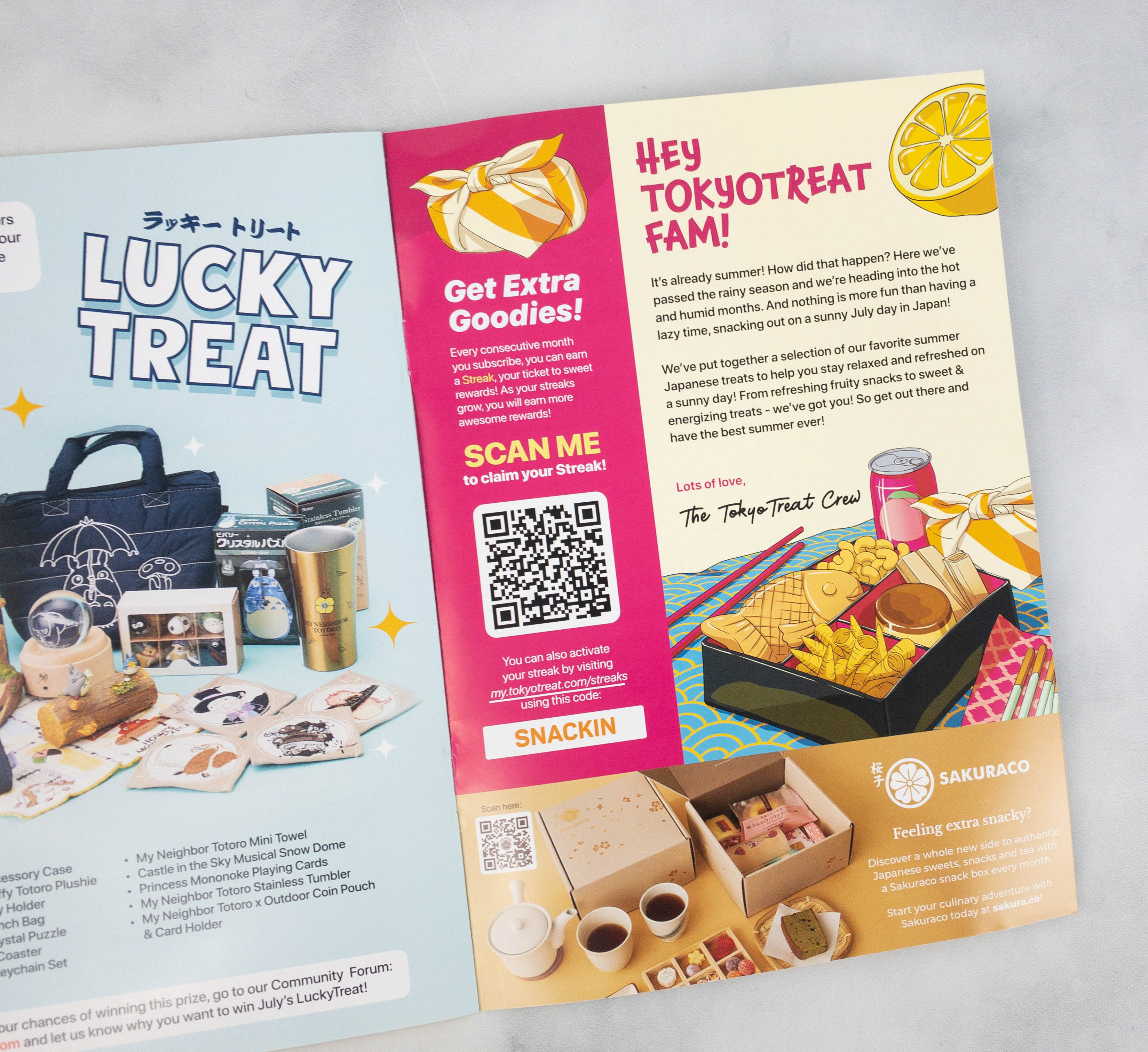 They provided a QR code that subscribers can use to claim their streak and get sweet rewards! Subscribers earn a streak with every consecutive month that they subscribe.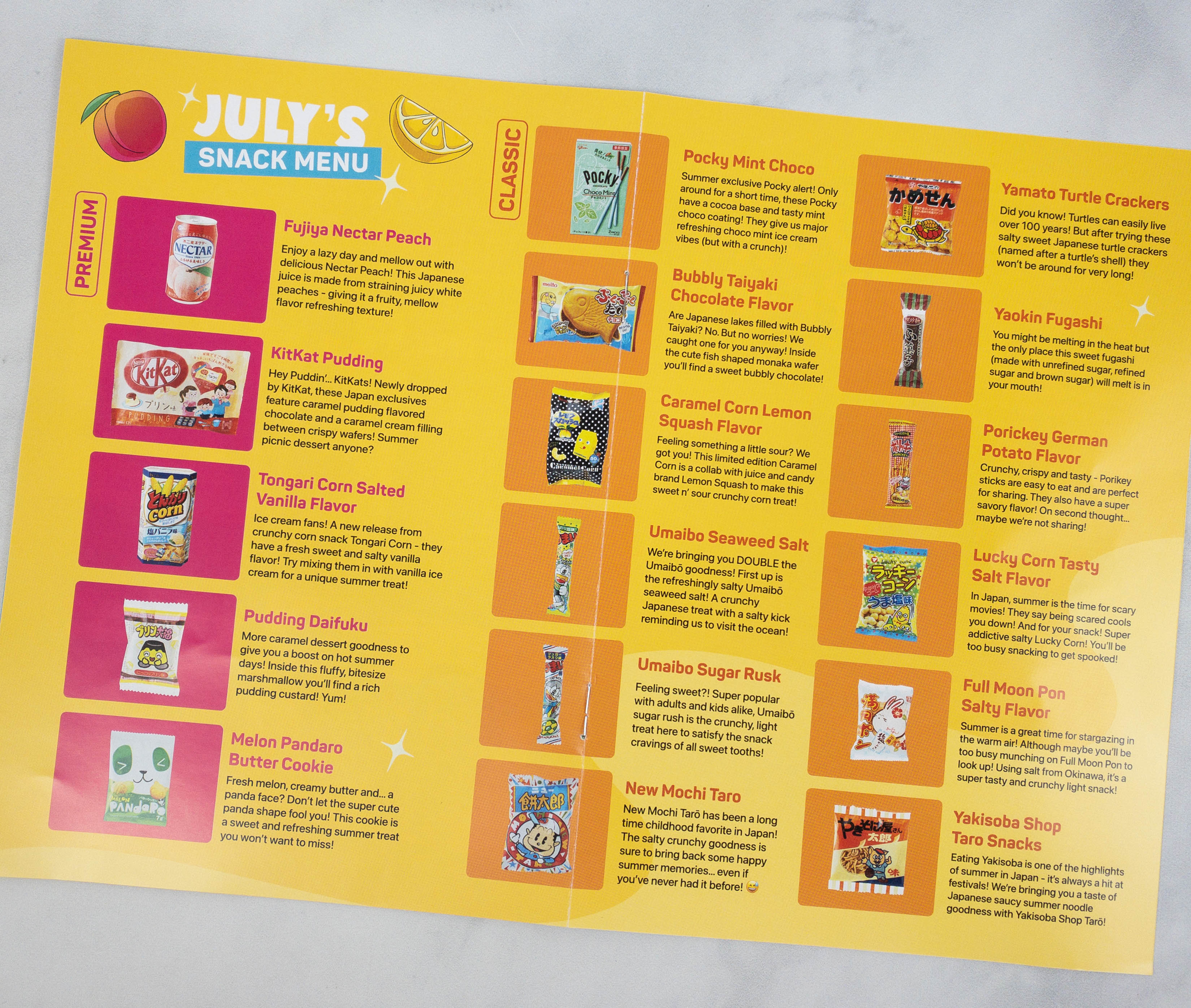 The booklet also has a list of all the items in this month's box!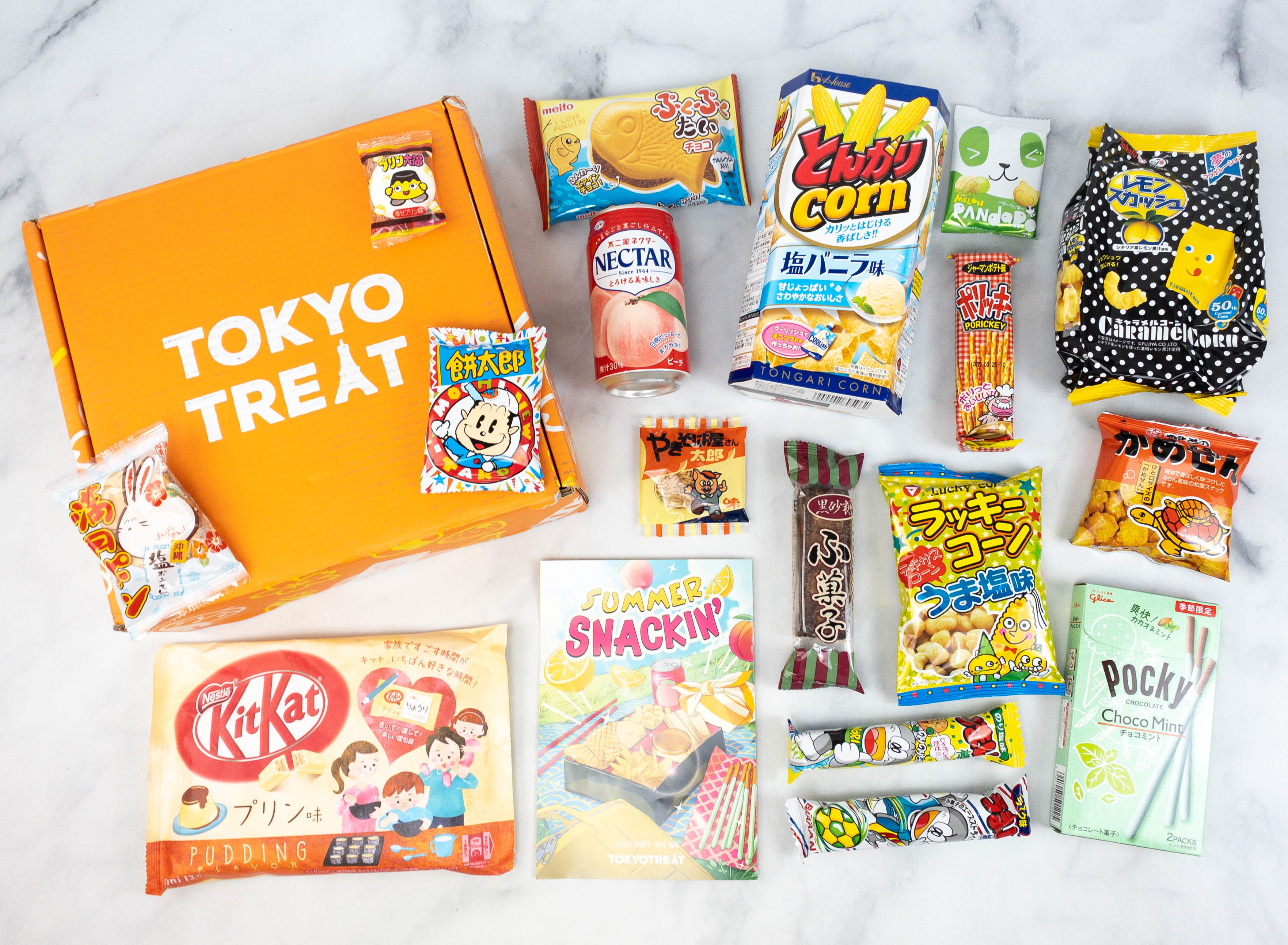 Everything inside my July 2021 box!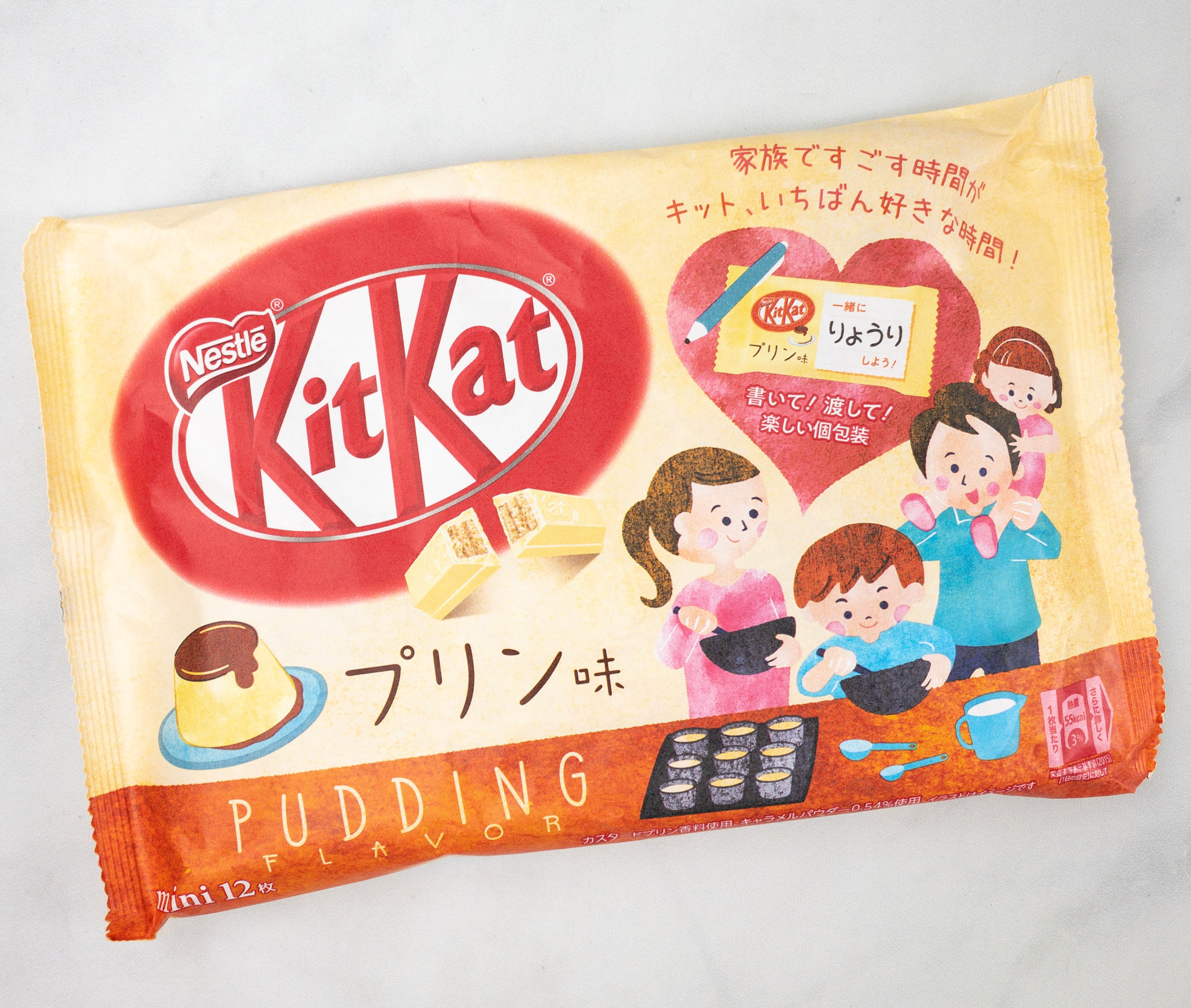 KitKat Pudding. This Japan exclusive KitKat variant features a delicious caramel pudding flavored chocolate and caramel filling between the wafers. Delicious – really does taste like pudding.
As always, they are packed individually so I can share them with friends and family.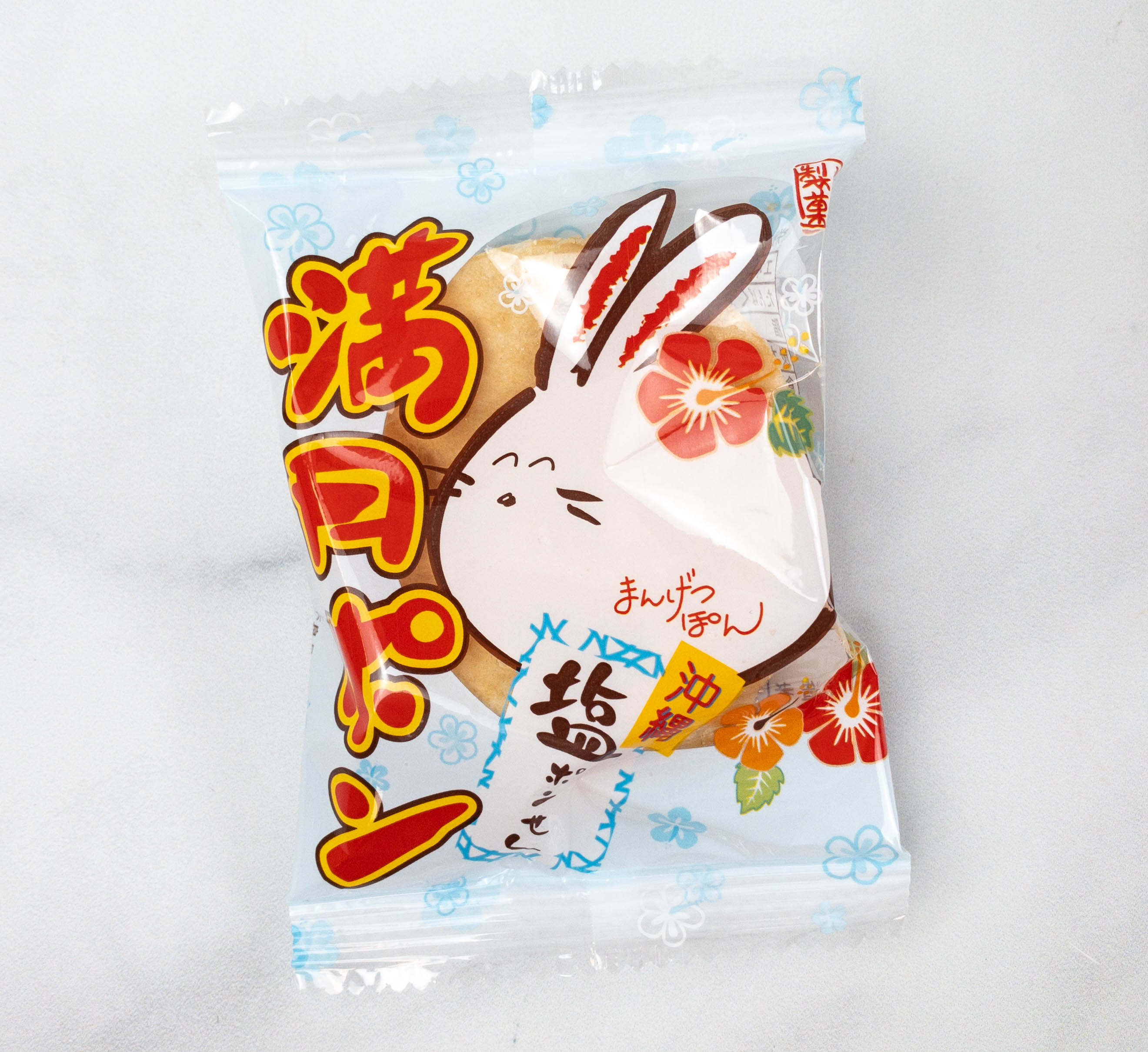 Full Moon Pon Salty Flavor. Here's a salty snack, a pack of wheat crackers! What makes them special is that they contain natural oils and salts from Okinawa. Each piece is also light and crispy, making it more fun to eat!
New Mochi Taro. Another salty snack in this month's box is this pack of mochi taro or fried mochi. They are crunchy and satisfying to eat as well!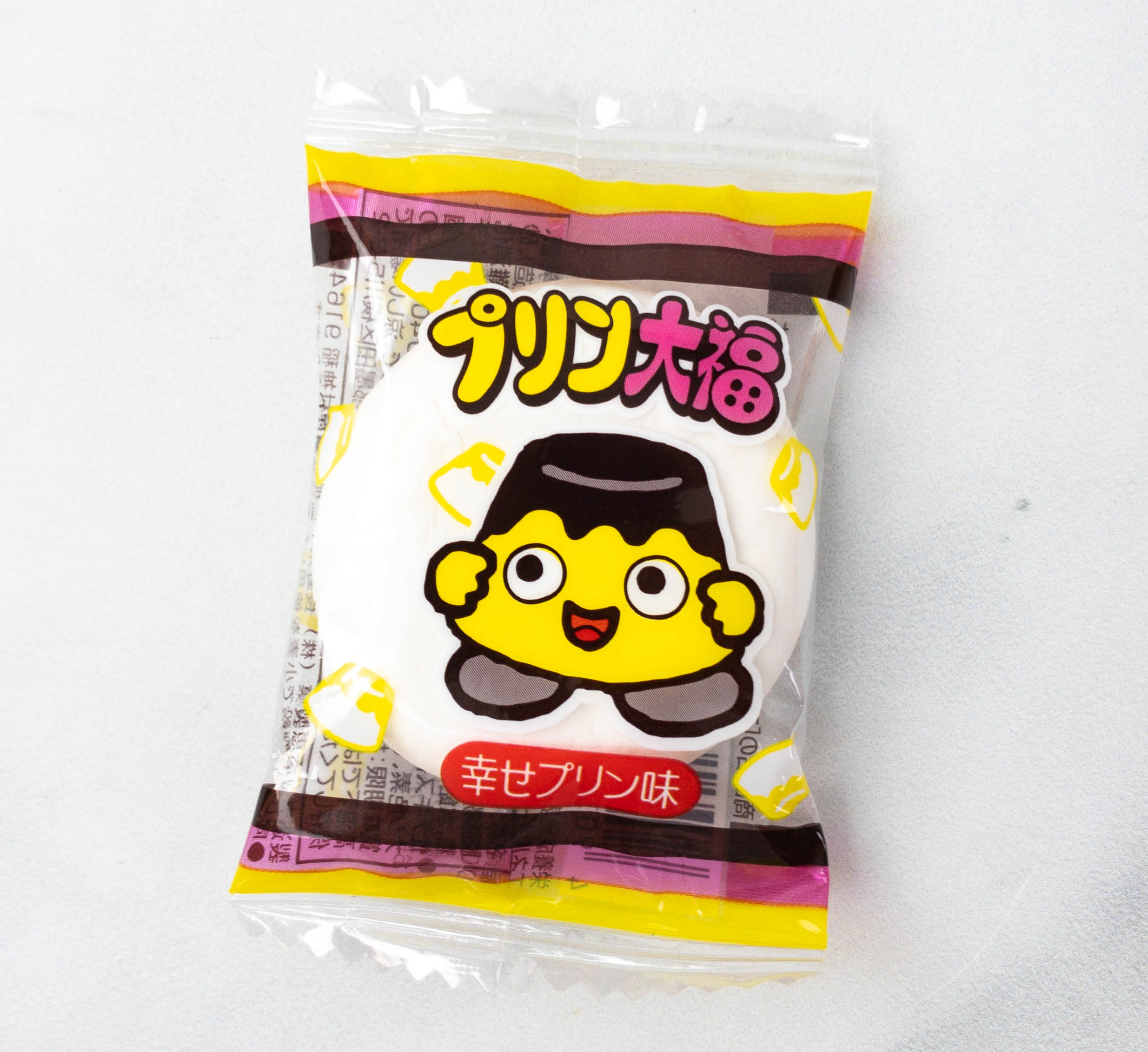 Pudding Daifuku. It's a fluffy and bite-sized marshmallow with a tasty pudding custard at the center. Perfect for a quick dessert!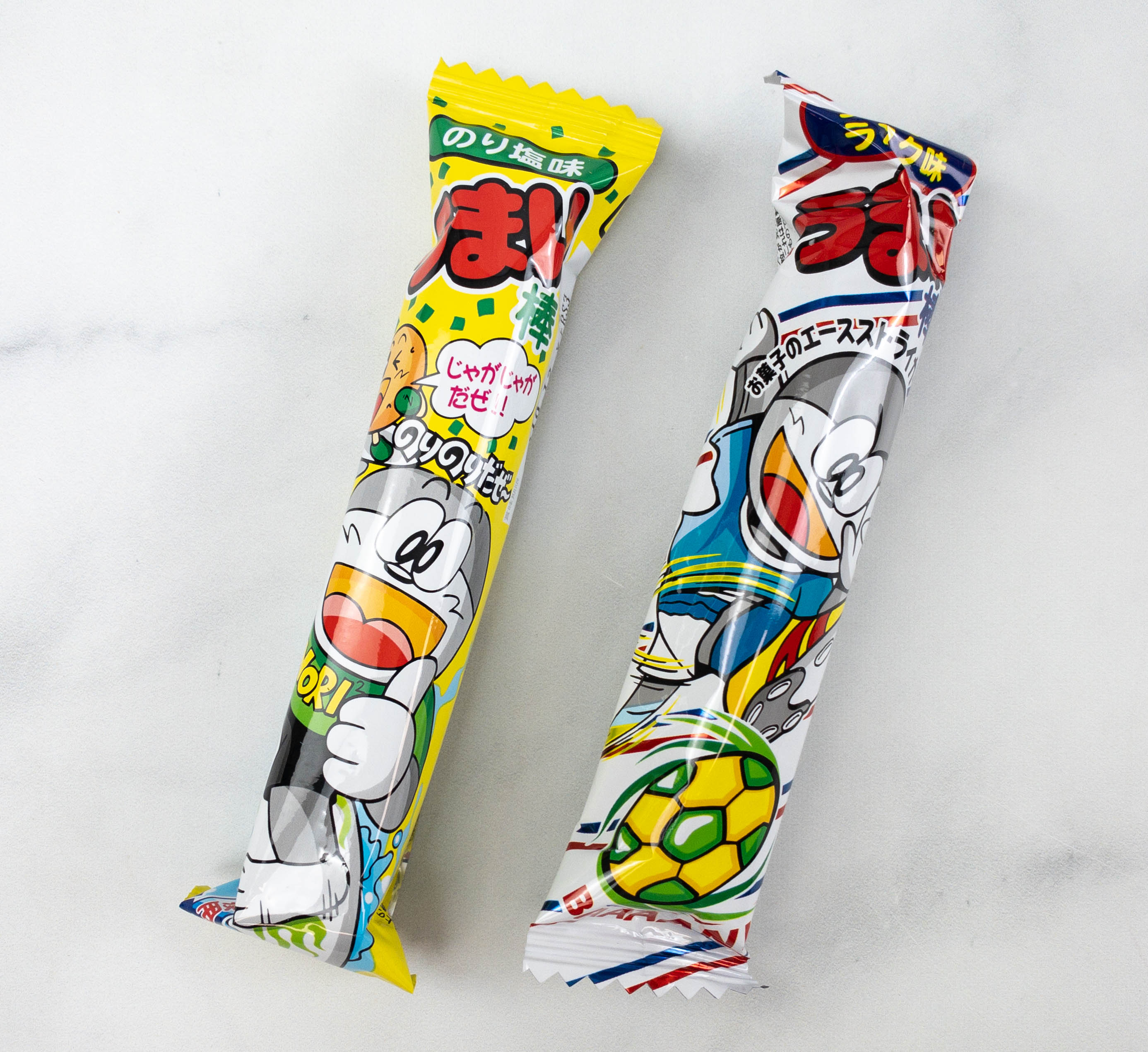 Umaibo Seaweed Salt. This month's box included two pieces of Umaibo. The first one features a savory seaweed salt flavor.
Umaibo Sugar Rusk. The second flavor is Sugar Rusk to satisfy everyone's sweet tooth!
Porickey German Potato Flavor. These sticks are so savory that I can't stop eating them. They are inspired by German potatoes and they also have a crunchy and crispy texture. These make a great on-the-go snack!
Yakisoba Shop Taro Snacks. I have always loved the noodles from Japan and yakisoba is definitely one of my favorites! This dried noodle snack allows me to experience the delicious yakisoba flavor anytime and anywhere. It's tasty and savory!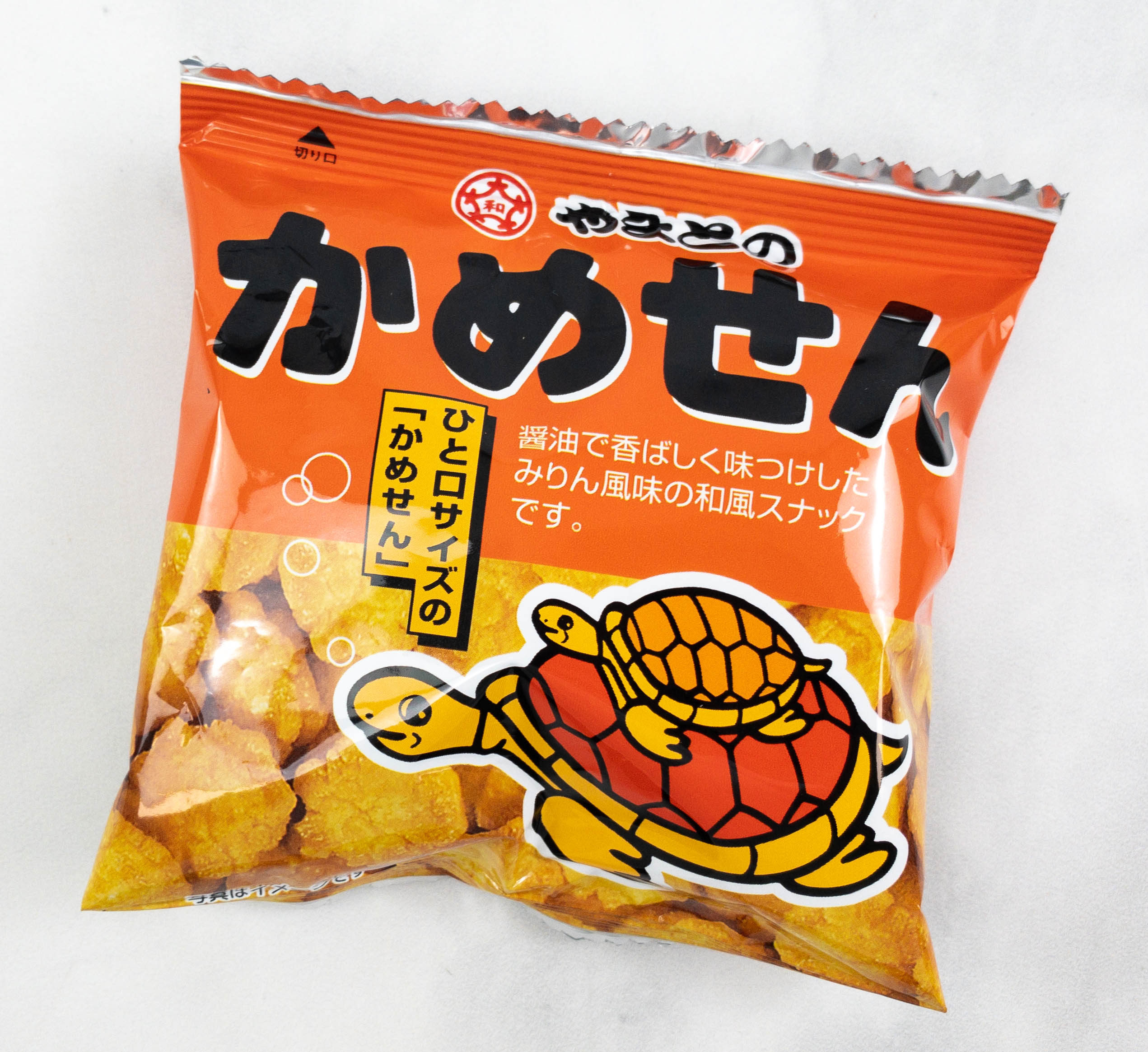 Yamato Turtle Crackers. A perfect blend of saltiness and sweetness in these shell shaped crackers make them so addicting. They are named turtle crackers after their shape!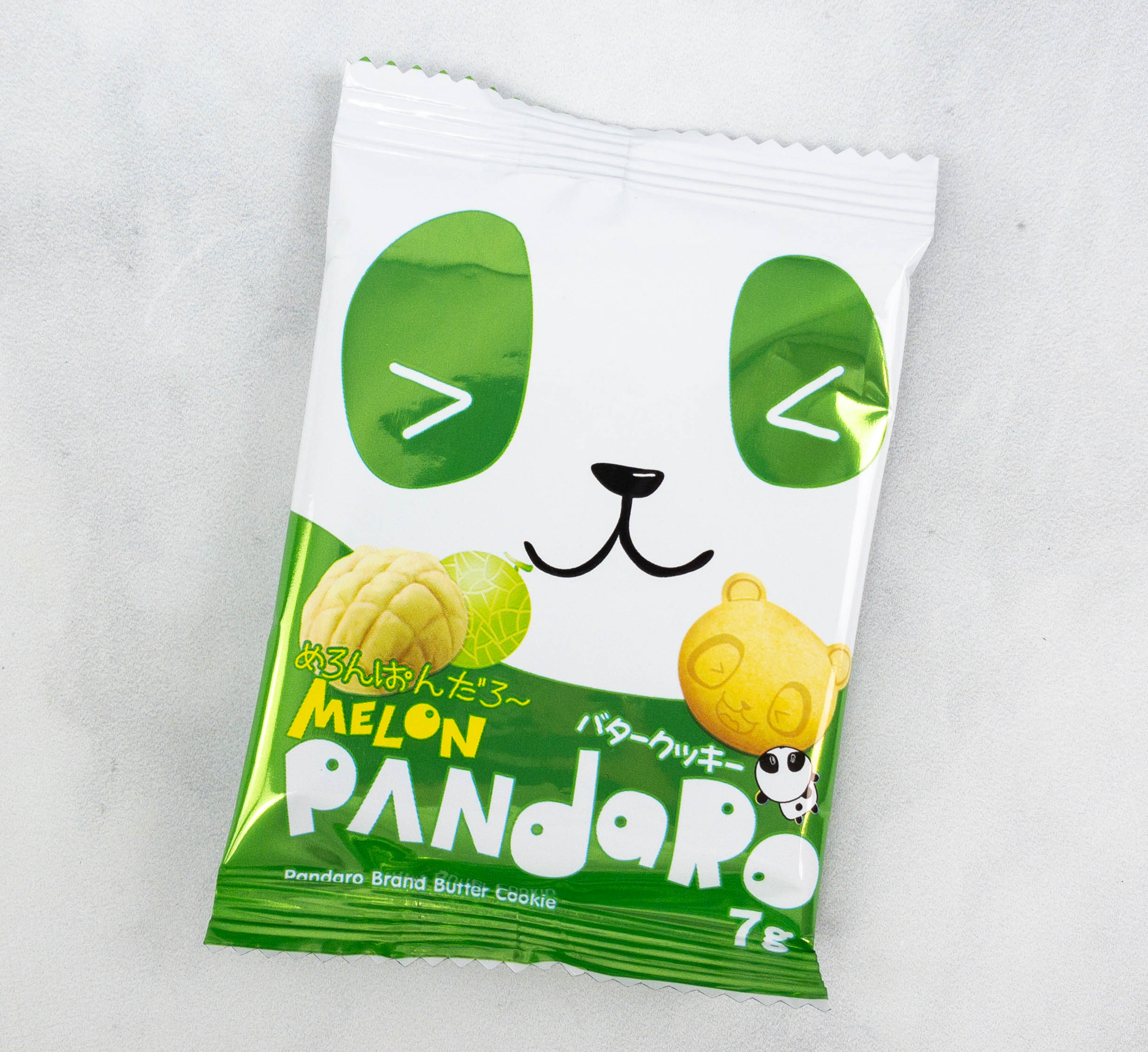 Melon Pandaro Butter Cookie. This panda shaped cookie is just too cute to eat, but the melon flavor and the buttery crust are so hard to resist. It's ideal for pairing with a hot beverage if you want a filling snack!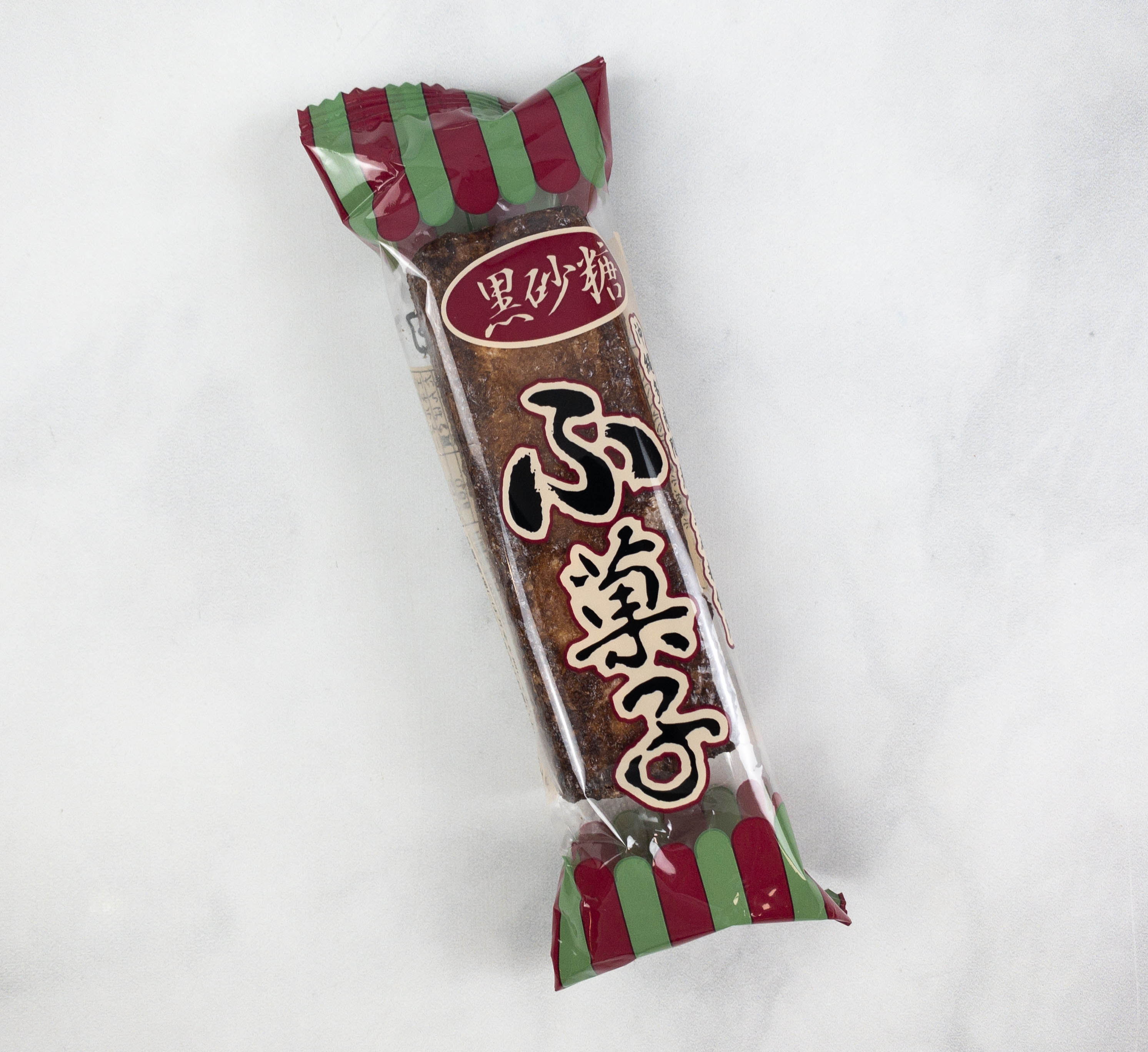 Yaokin Fugashi. Made with fried wheat and sugar, this treat is a traditional Japanese candy which is crispy on the outside and fluffy on the inside. It's perfectly sweet, no wonder it's a popular treat in Japan.
Lucky Corn Tasty Salt Flavor. This salty corn snack is another instant favorite! I like that they are not too salty and the texture pairs well with its taste. I like munching on these while watching a movie!
Caramel Corn Lemon Squash Flavor. Another corn treat is included in this month's box! This popular puffed corn snack has its classic caramel flavor, but this time it comes with a refreshing lemon coating. The sweet and sour flavor combination surprisingly works!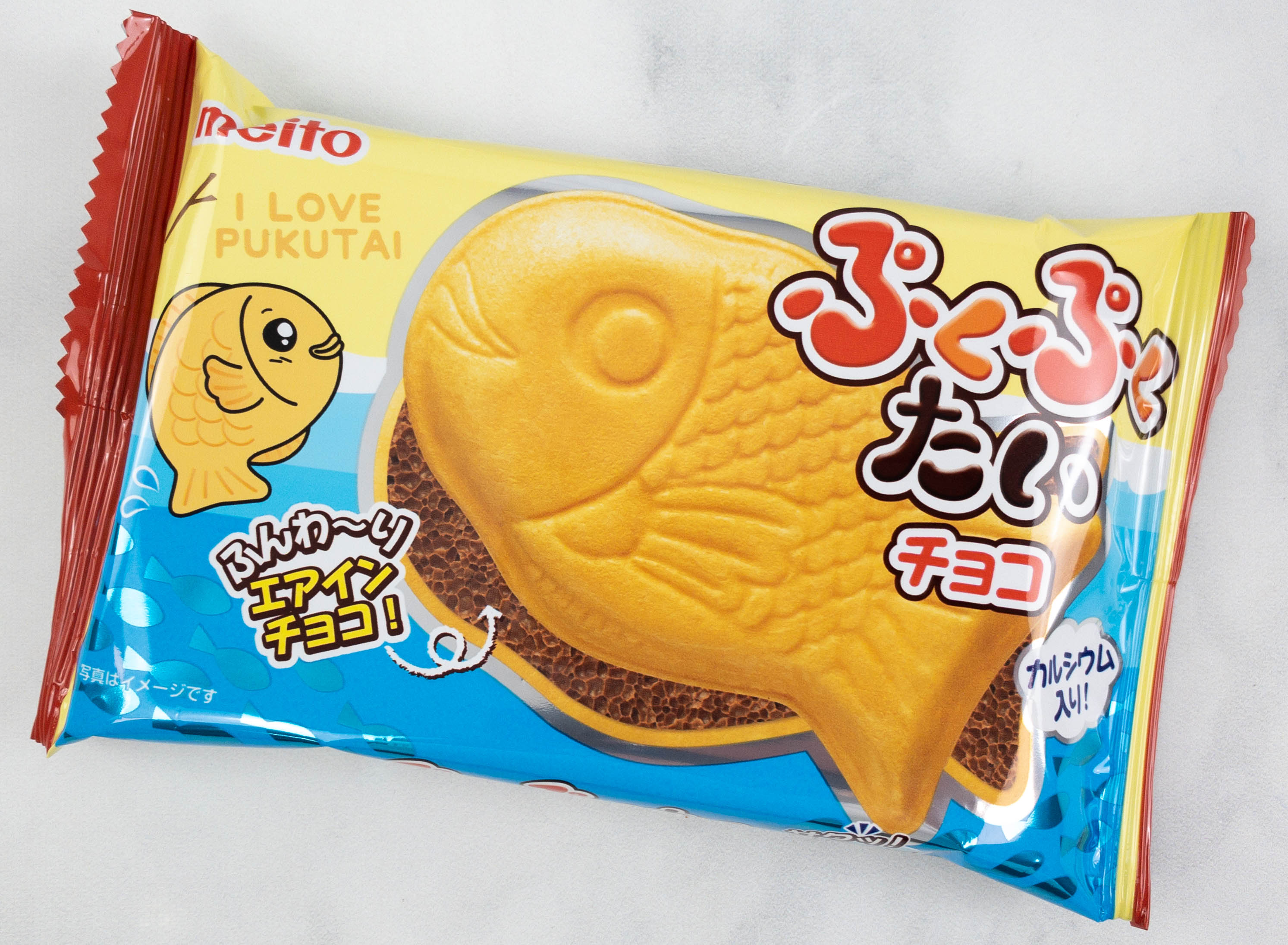 Bubbly Taiyaki Chocolate Flavor. This month, the box includes a taiyaki in a delicious chocolate flavor. It's crunchy and sweet. It resembles a fish, which is a hit with kids!
Pocky Choco Mint. This choco mint flavor is a summer exclusive and I'm really glad that I was able to try it before it runs out! A cocoa based stick coated with a minty chocolate coating version is indeed one of the best variants that they have made.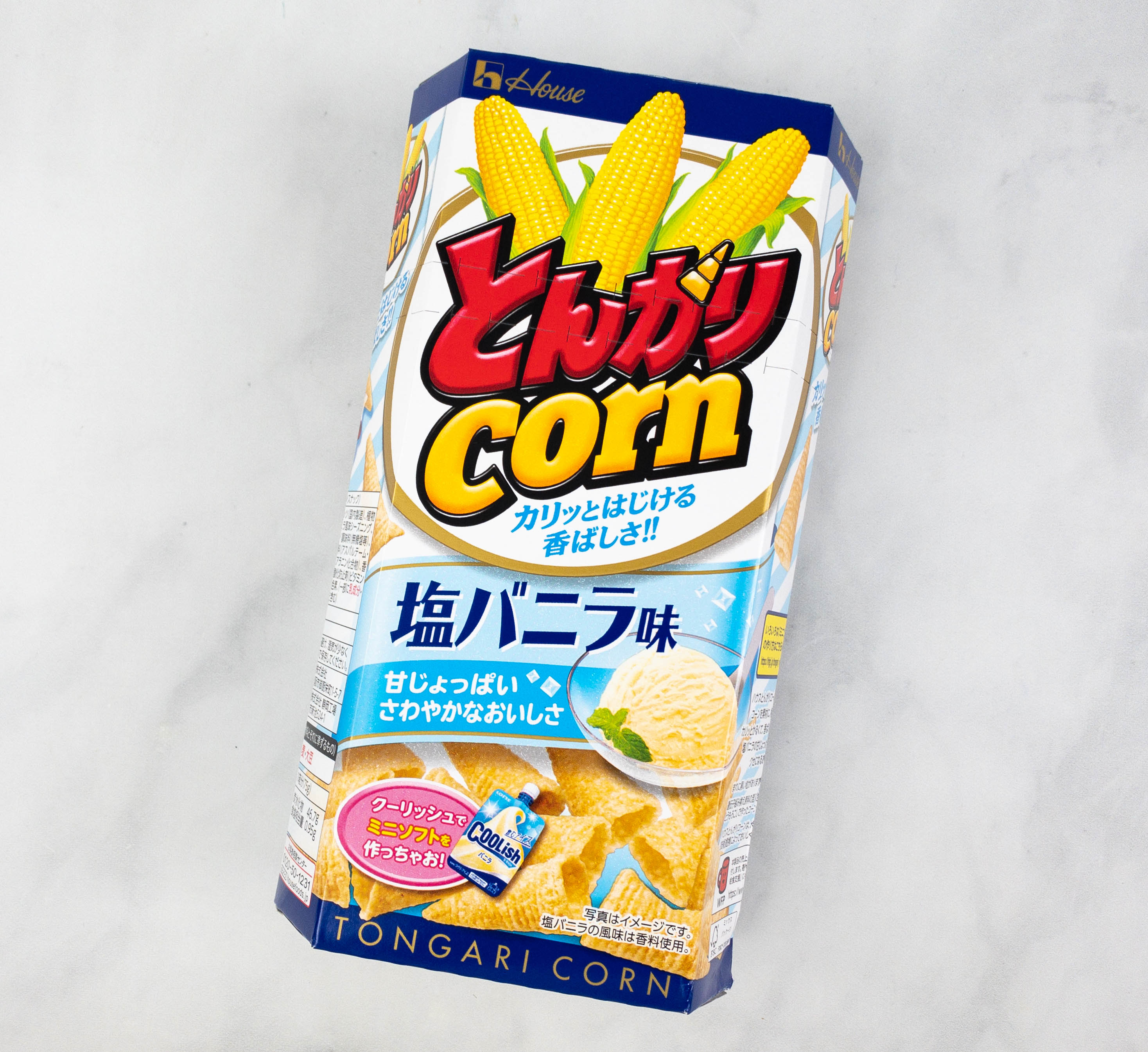 Tongari Corn Salted Vanilla. These cone-shaped corn crackers are infused with the perfect flavors for the summer season! It has a sweet and salty vanilla flavor, it can also be combined with ice cream for an exciting summer treat.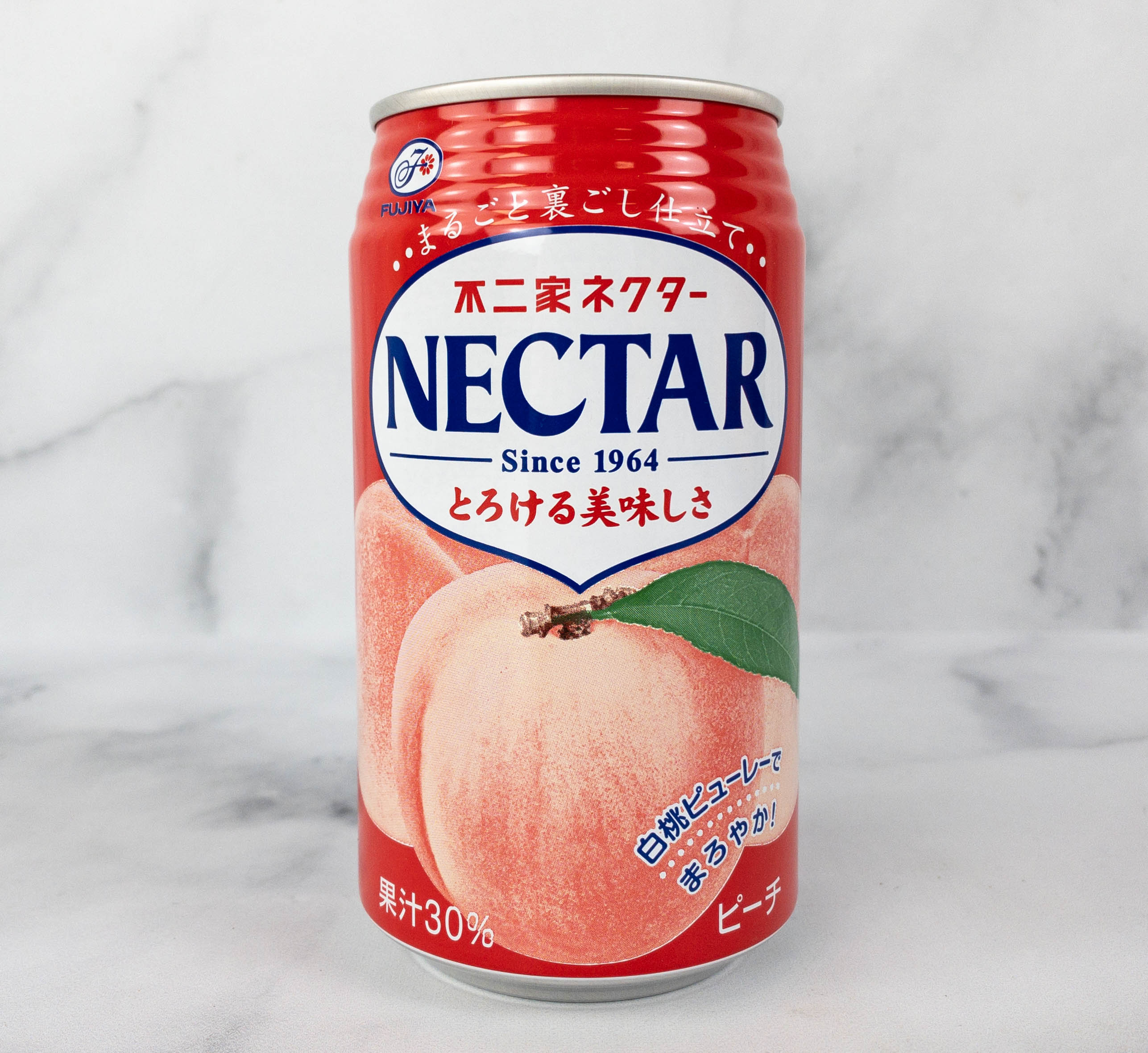 Fujiya Nectar Peach. This month's beverage is a can of nectar peach. Best served cold, it's so fruity and refreshing to drink.
It's another amazing month for Tokyo Treat! The featured snacks have a wide variety of exciting flavors and textures that I enjoyed. It included a lot of corn snacks, as well as sweet treats! My favorite among the featured summer snacks is the Pocky Choco Mint. I have always loved the different versions of Pocky and this is definitely one of the best that I have tried! It has a unique taste and it reminds me of similar snacks like choco mint ice cream and mint choco cookies. Overall, this premium box from Tokyo Treat is worth it! This subscription is perfect for snack lovers like me who love to try new snacks, especially those from Japan!
What did you think of this month's Tokyo Treat?