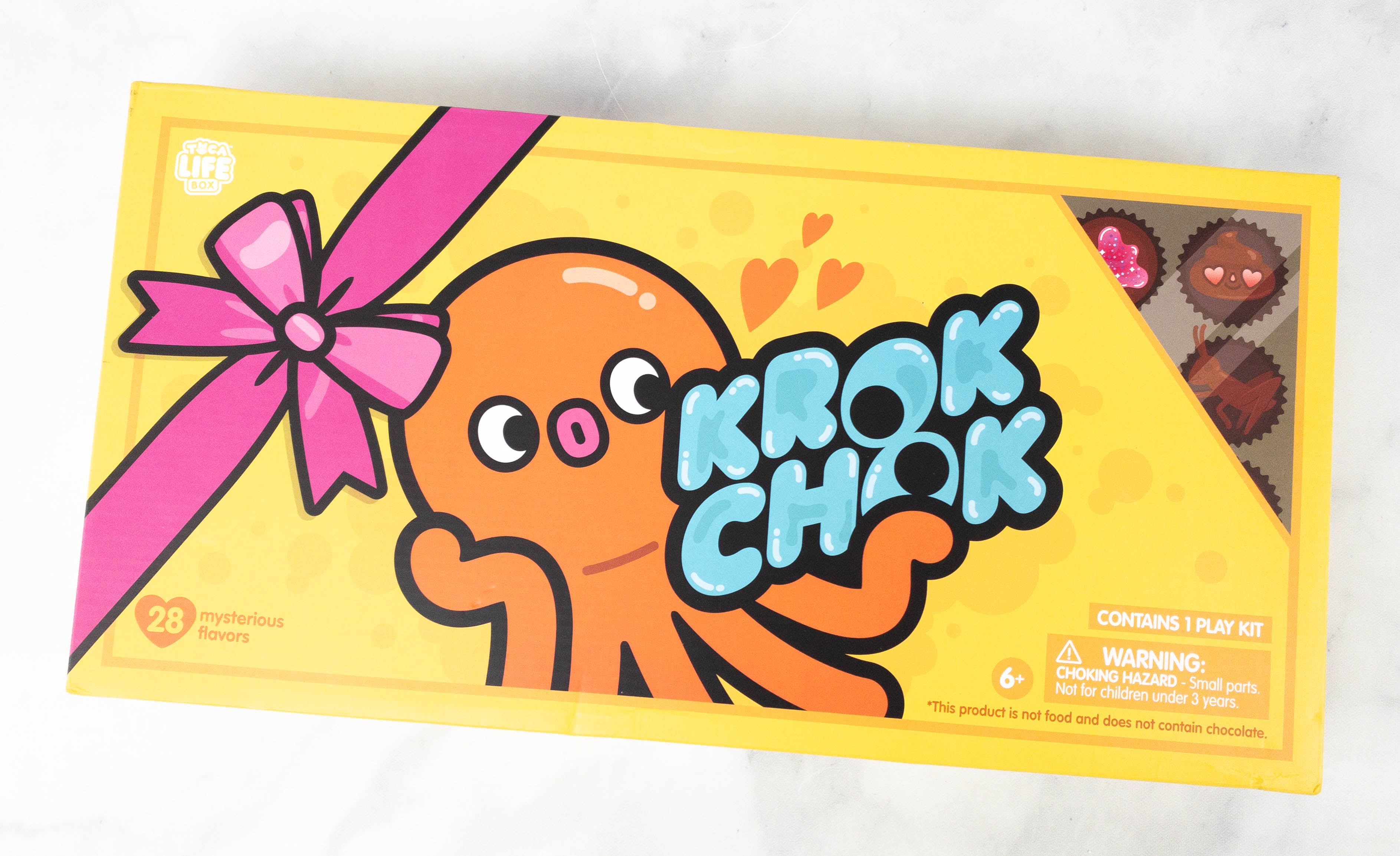 Toca Life Box is a monthly subscription box for kids focused on creative and independent play for kids! Each themed box includes DIY activities, as well as games and other rare items to help spark a child's imagination. It's ideal for kids ages 6-11, but can be enjoyed by imaginative kids of any age as well. A monthly subscription is $19 (+$4 for shipping + tax) every month. You can also get an annual pre-paid subscription for $180, which brings down the price of each box to $15 (+$4 for shipping each month + tax).
It features characters from Toca Boca, a fun app for kids where they can explore eight different in-game locations and interact with different characters. The box is from the same makers of Sago Mini Box – a super popular subscription for preschoolers!
DEAL: Get 10% off your first box or entire Annual Plan! Use coupon code TLBAFFILIATE10.
This month's Toca Life Box is BOARD GAMES!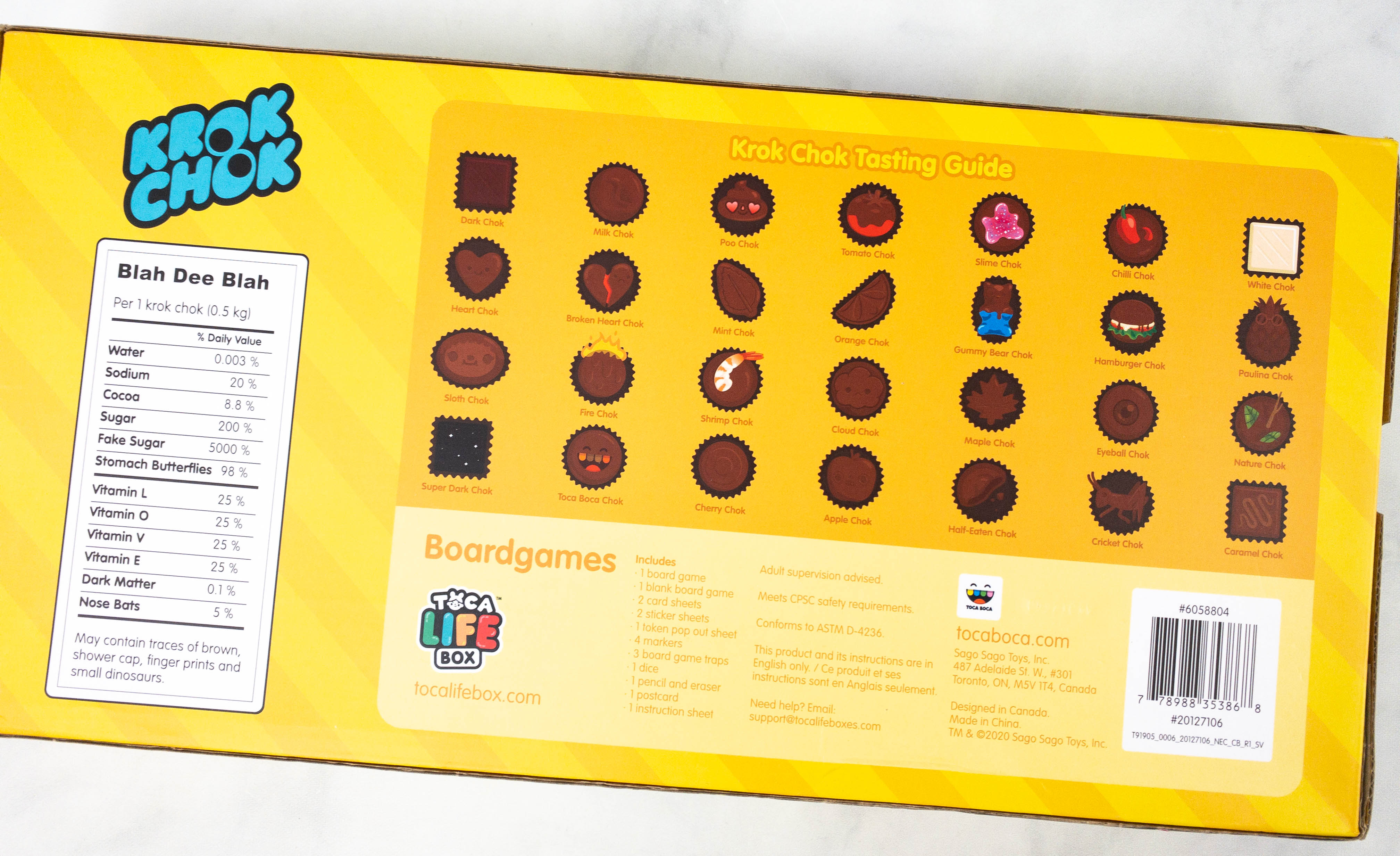 This month, the items came in a chocolate box!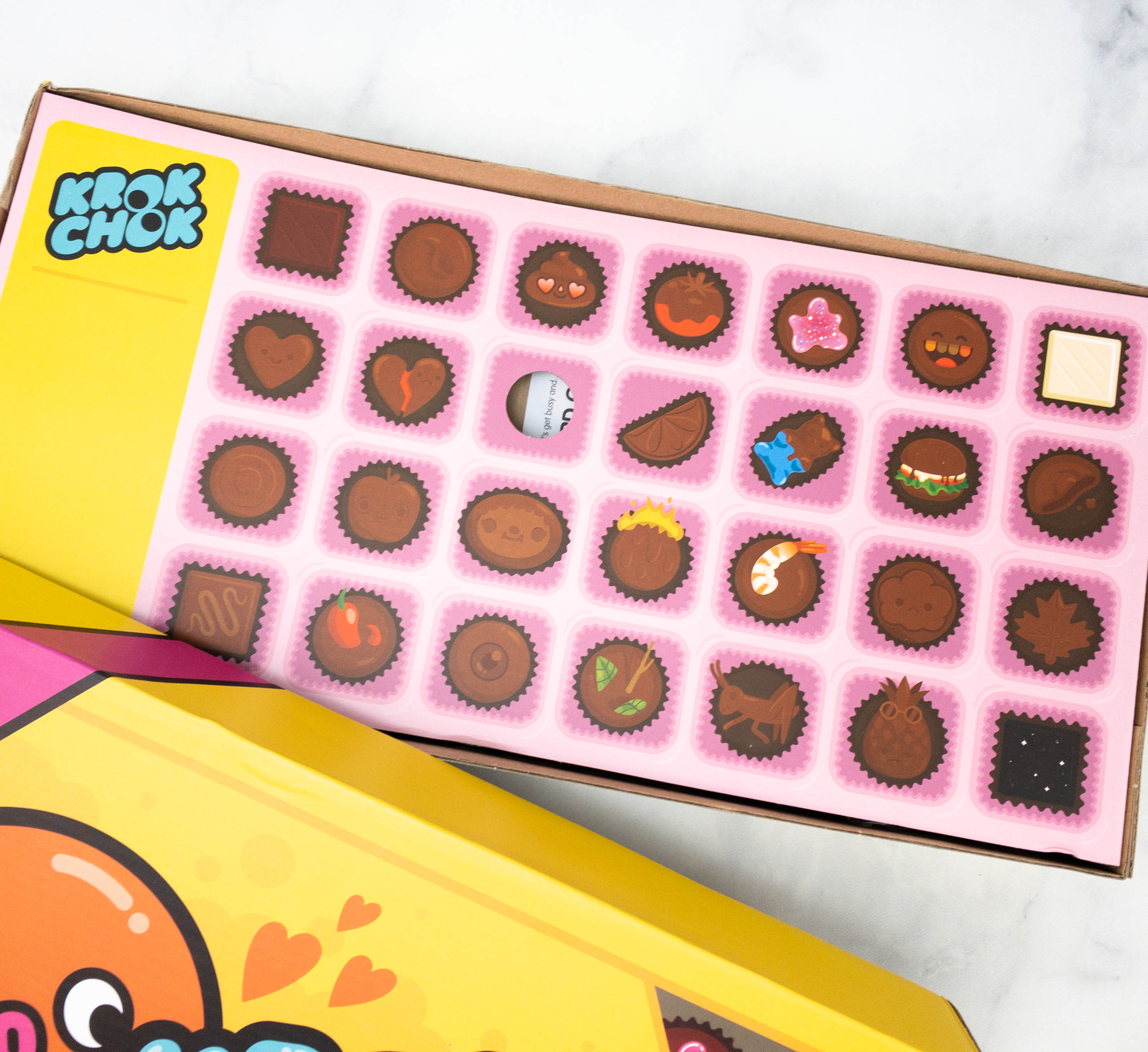 They really made everything look like an assorted chocolate box – and it's super silly (which means that kids will love it!).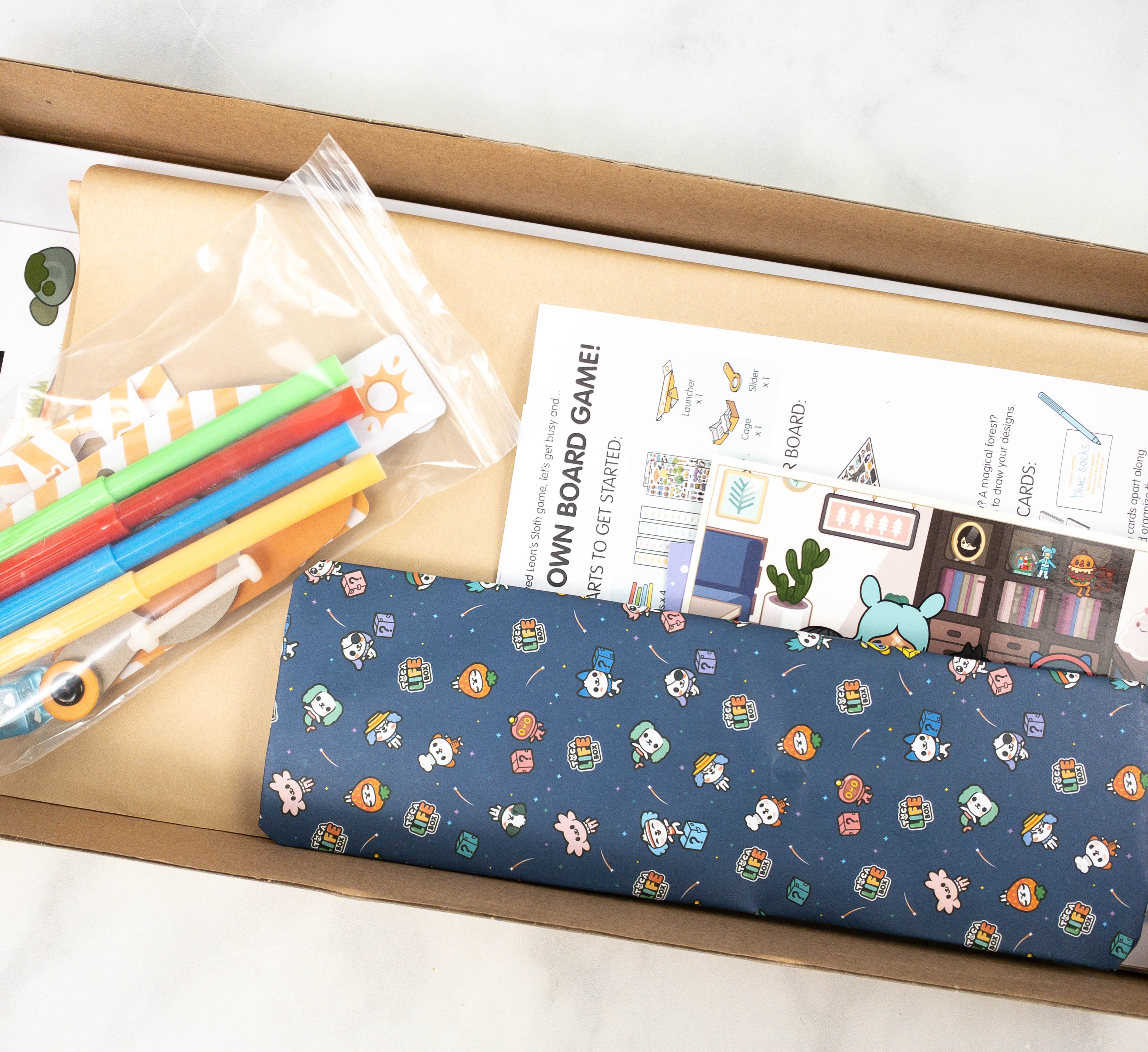 The box packaging is really fun and unique!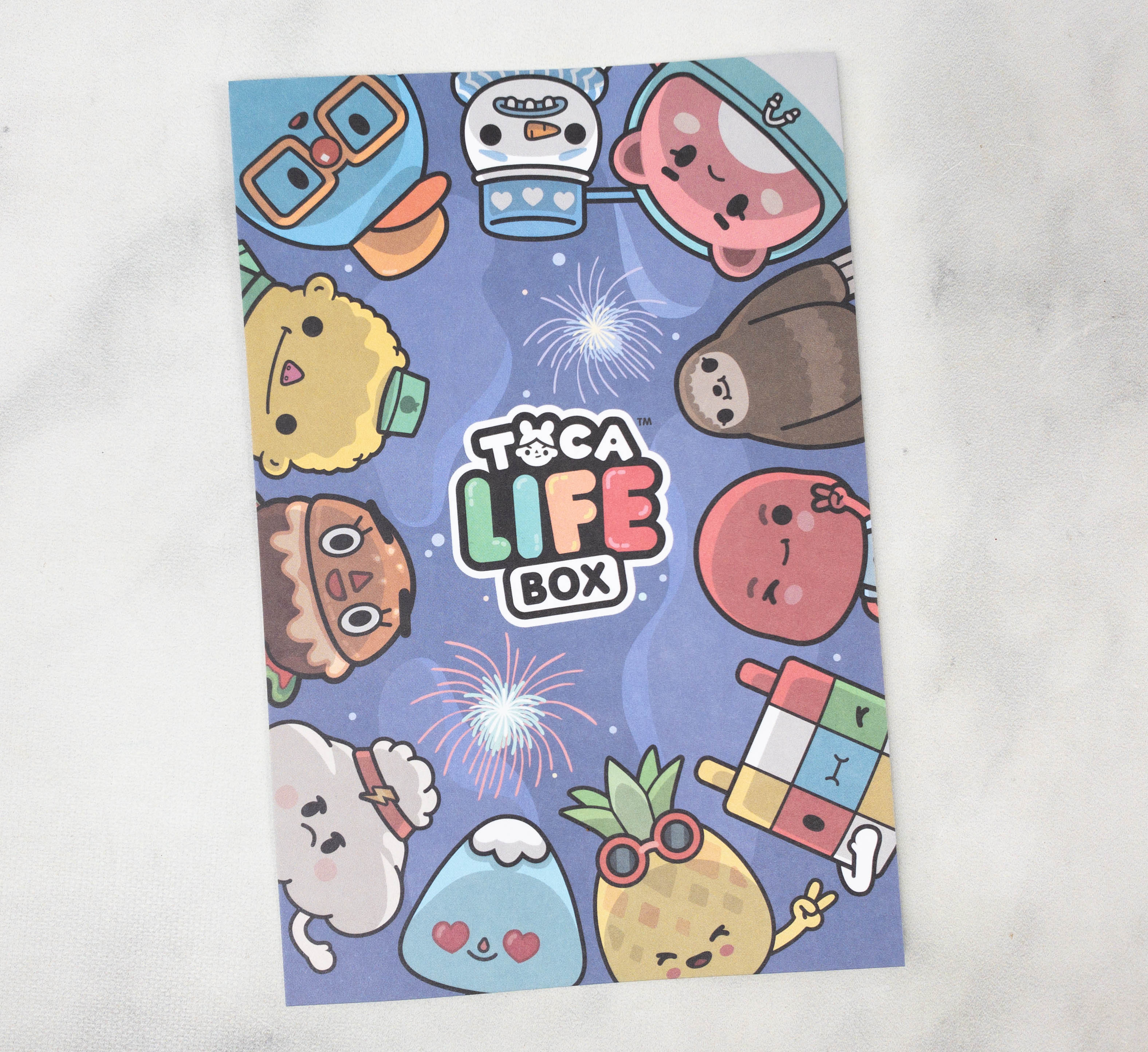 Here's the TocaLife box card!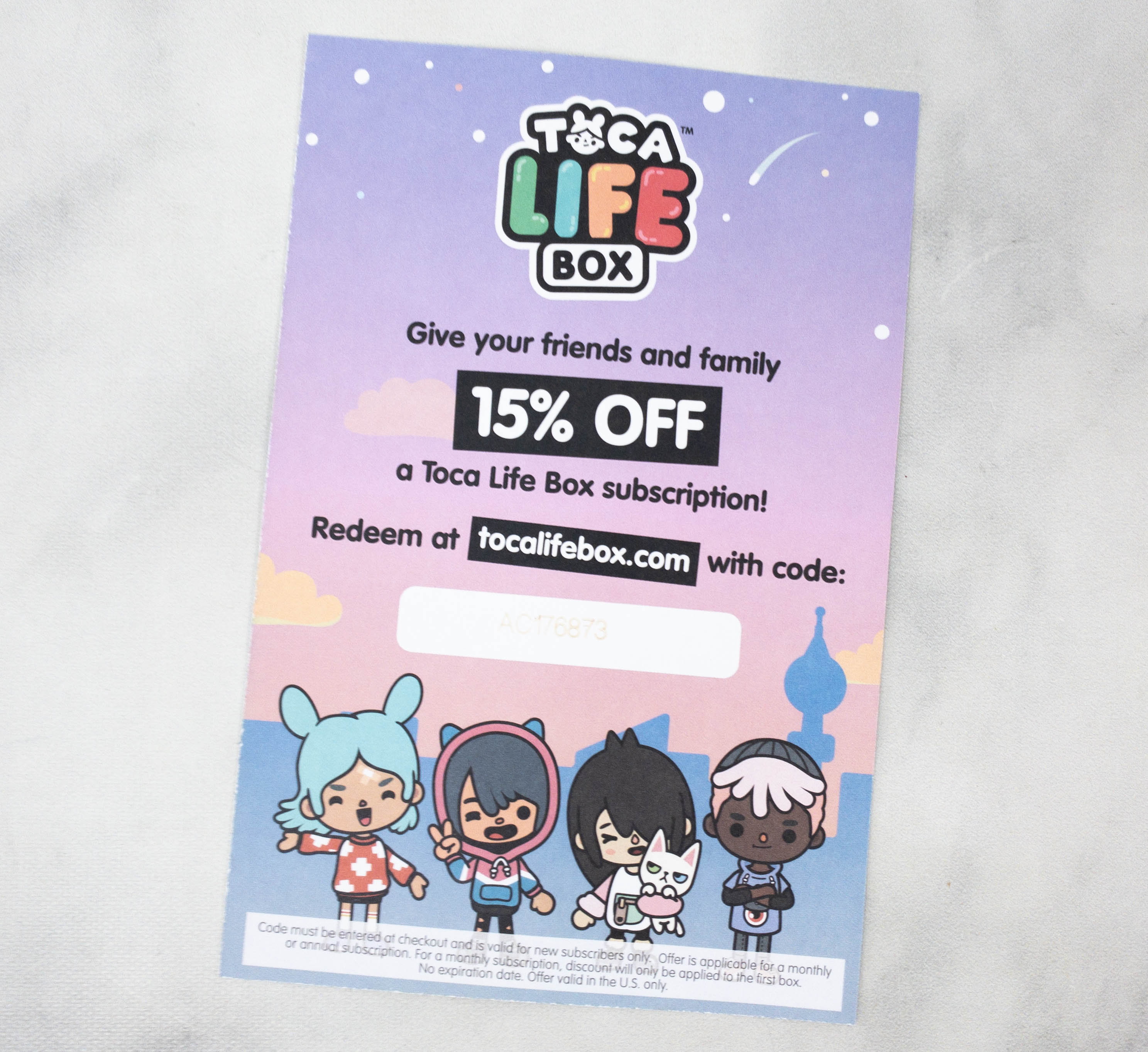 At the back, there is a 15% off coupon code.
The box also includes a post card.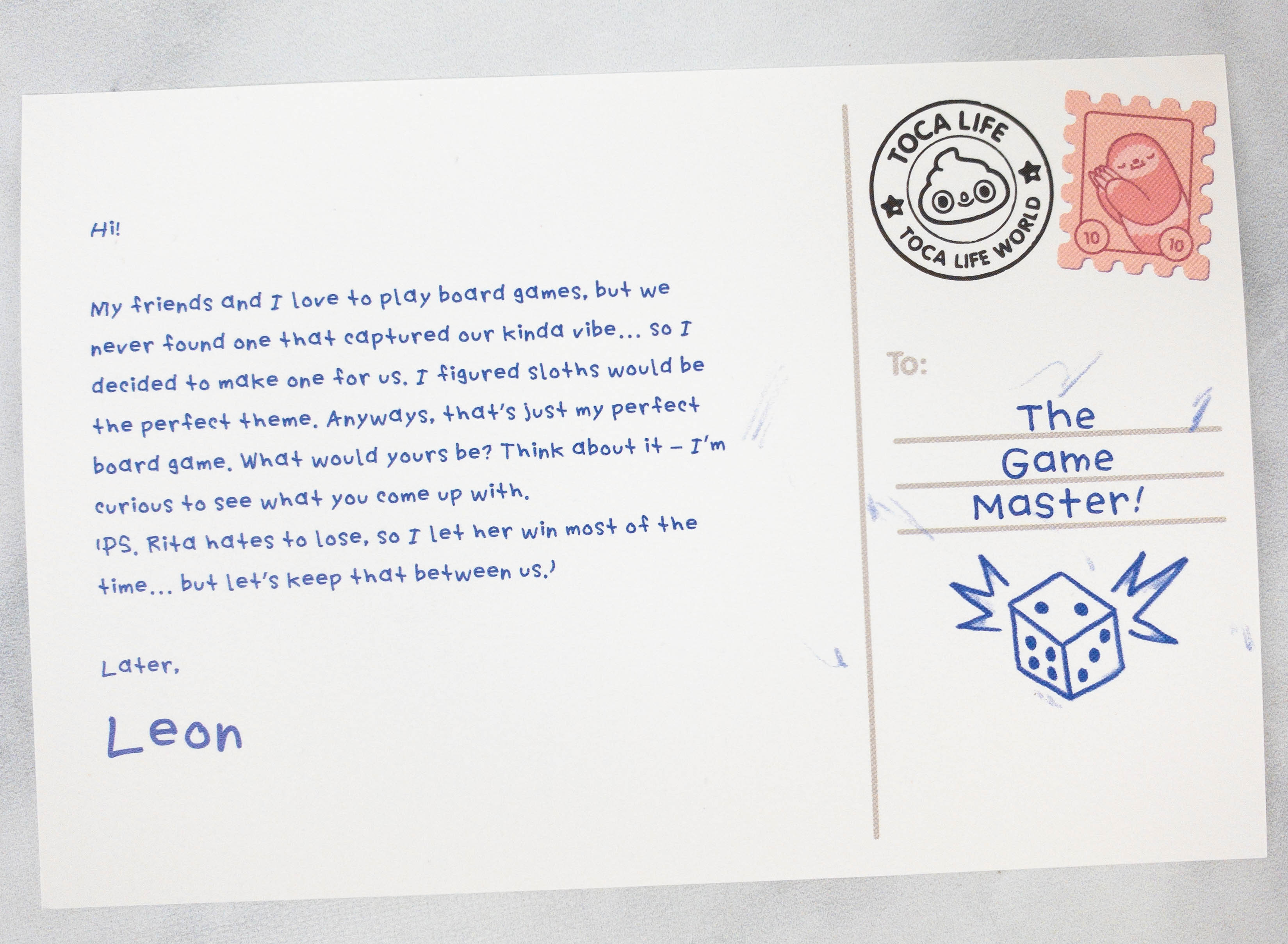 At the back is a message from Leon, and it is addressed to The Game Master.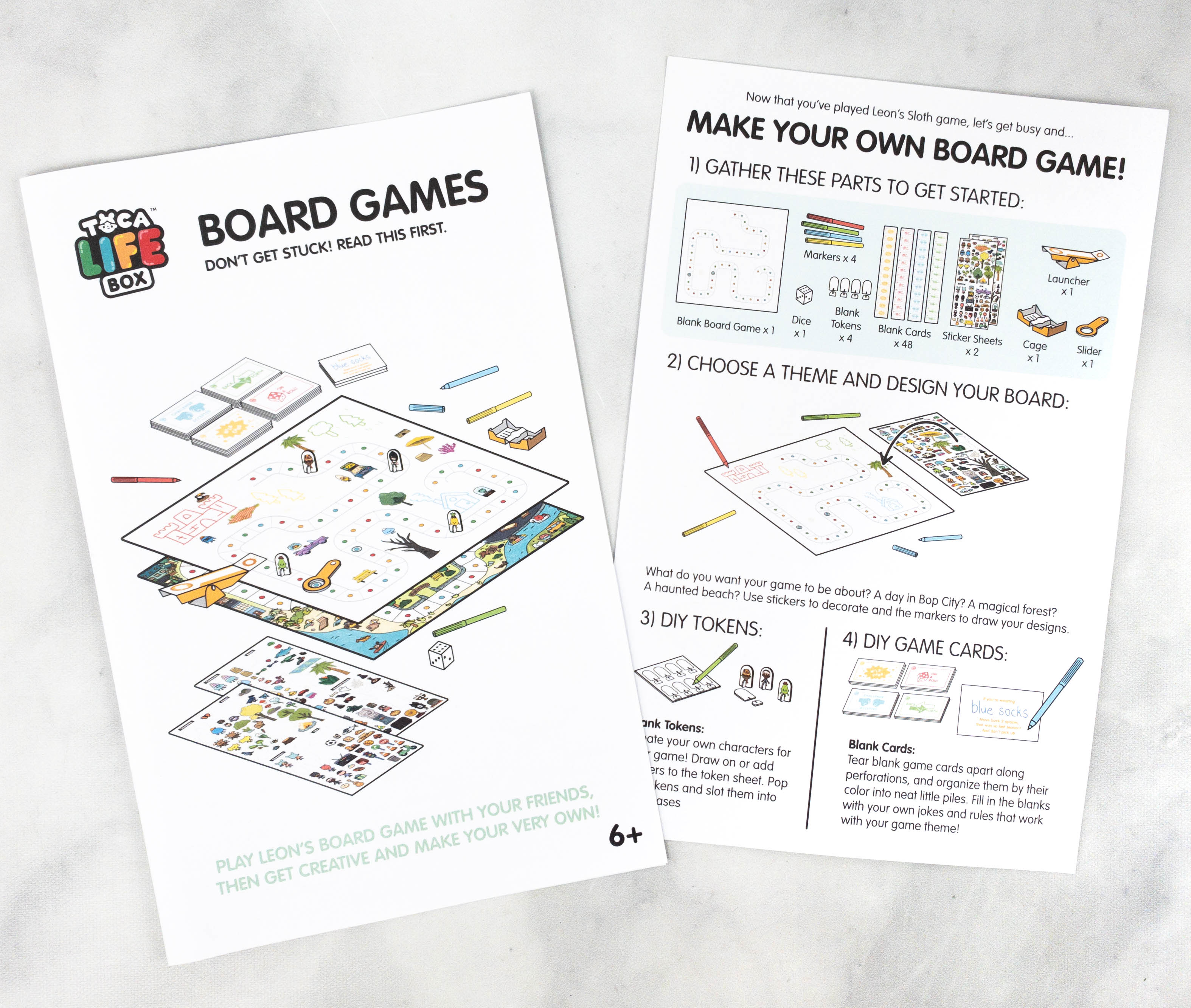 This booklet contains all the information about this month's activities.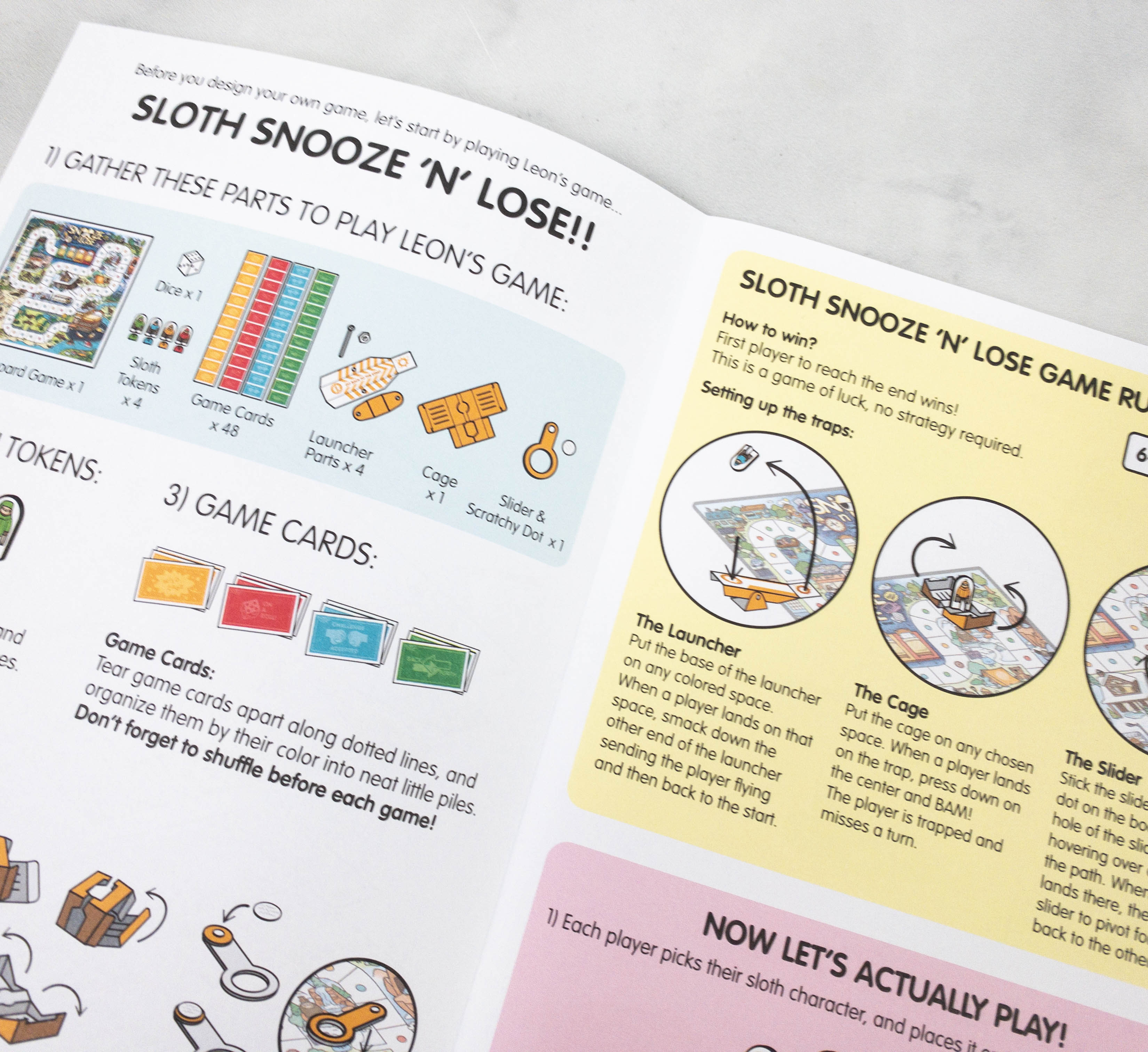 There's a list of the box contents along with cute illustrations. There are also instructions and reminders.
My kids were so excited to start playing!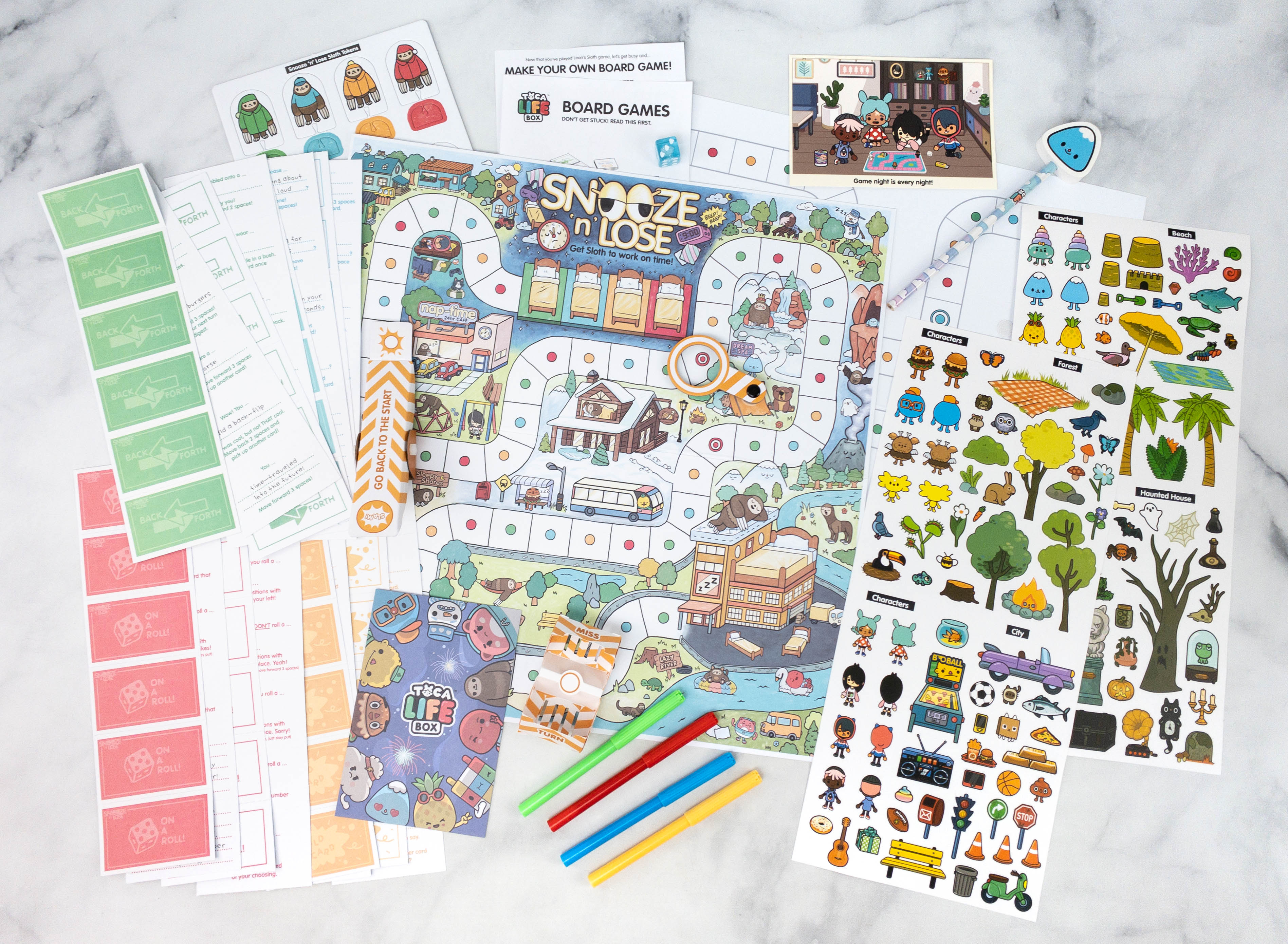 Everything in the BOARD GAMES box!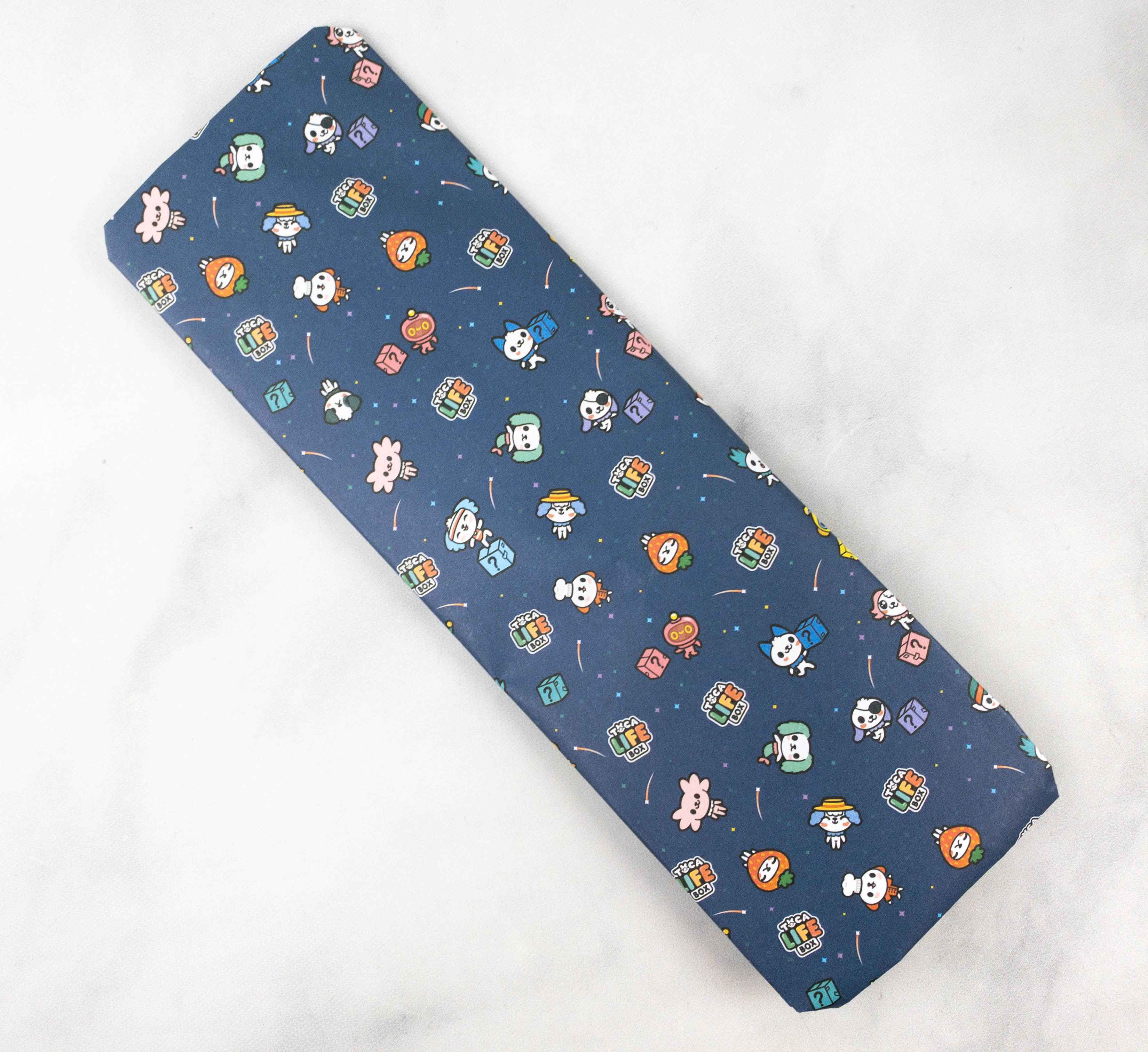 Pencil + Eraser. They included a pencil and eraser set in this month's box, and it was wrapped in a cute TocaLife gift wrapper.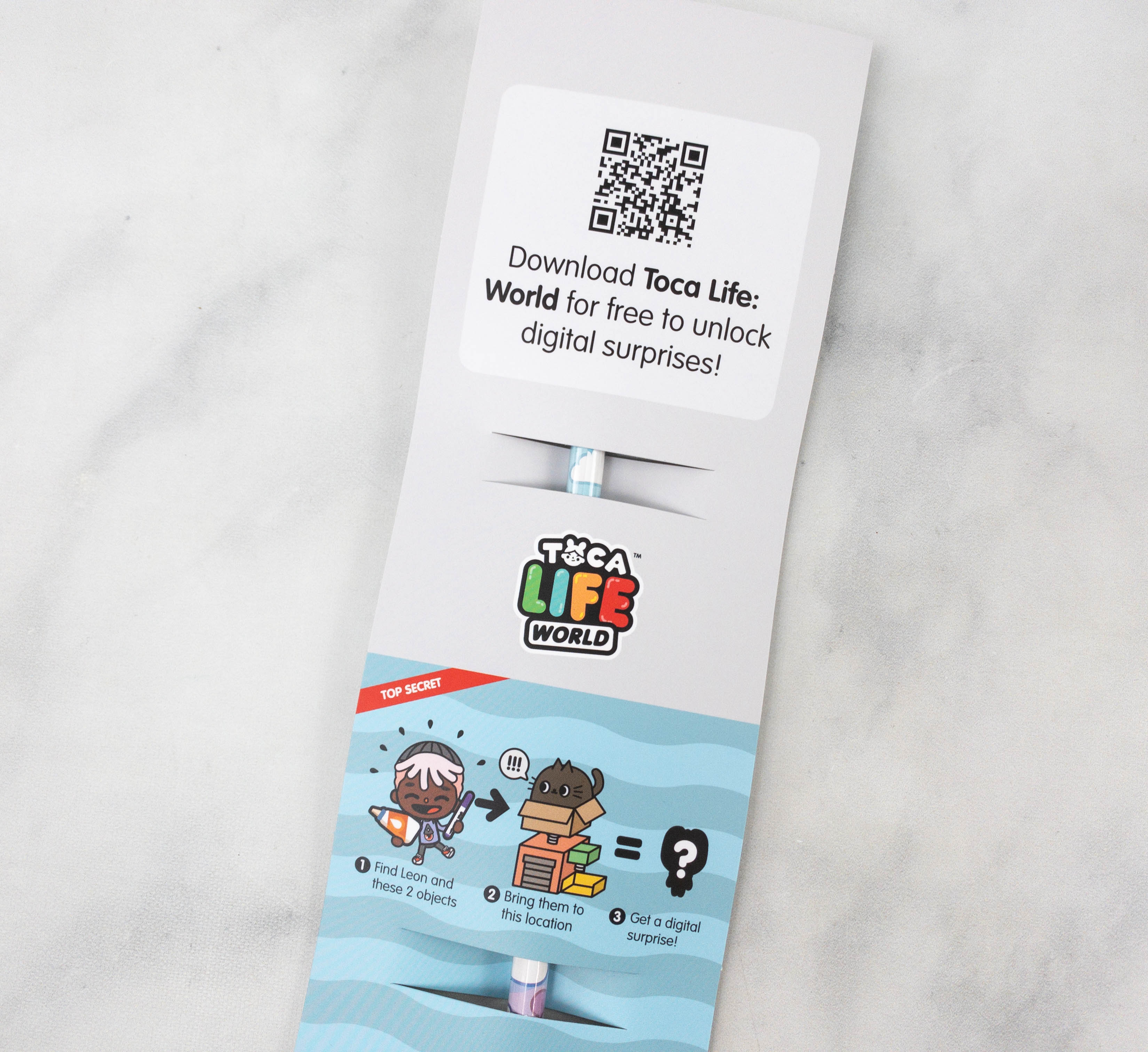 Inside, the pencil is nestled in a card stock packaging and at the back of it, you will see a QR code that you can scan to download the Toca Life: World app and unlock digital surprises.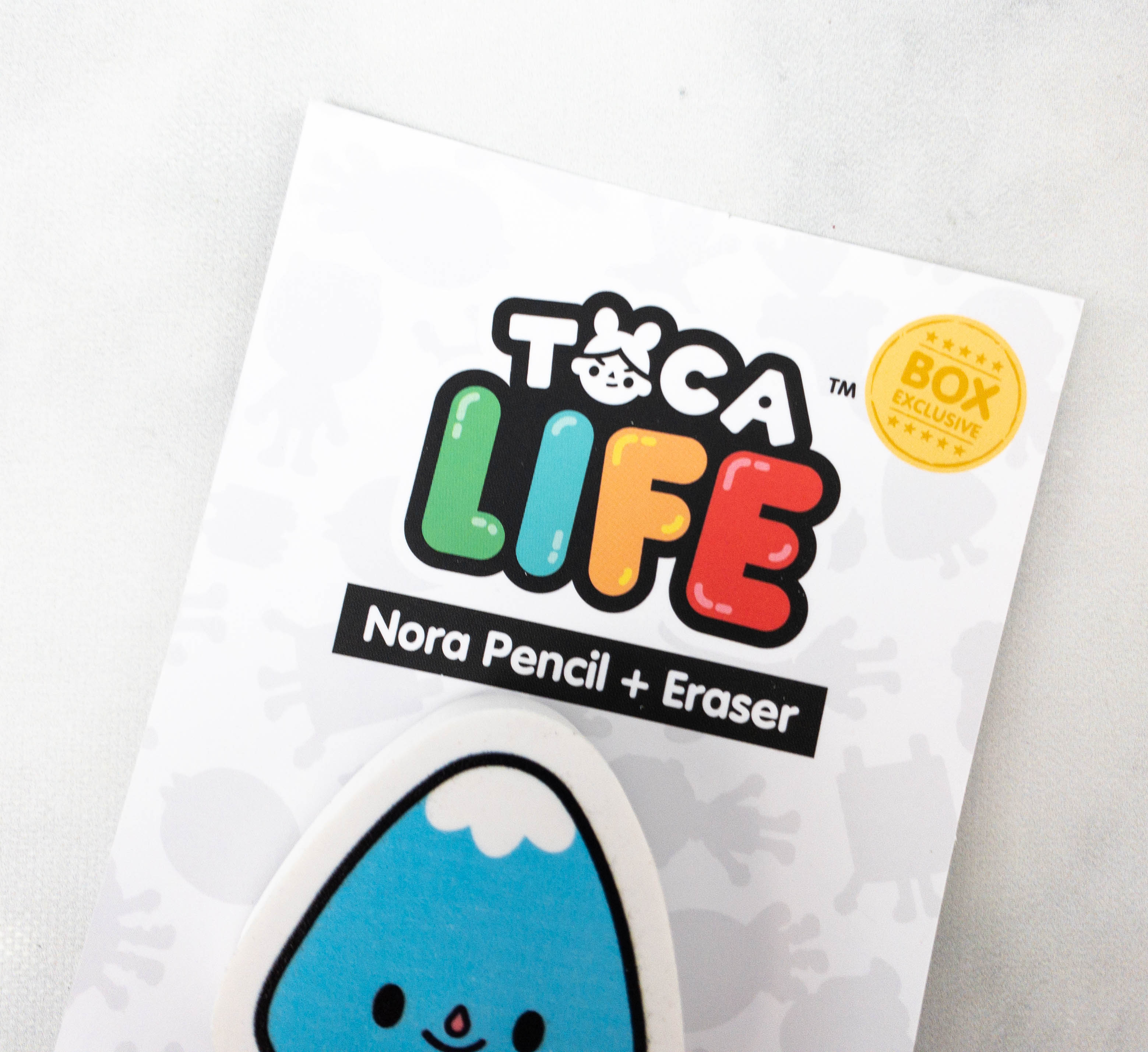 This Nora pencil and eraser is so cute!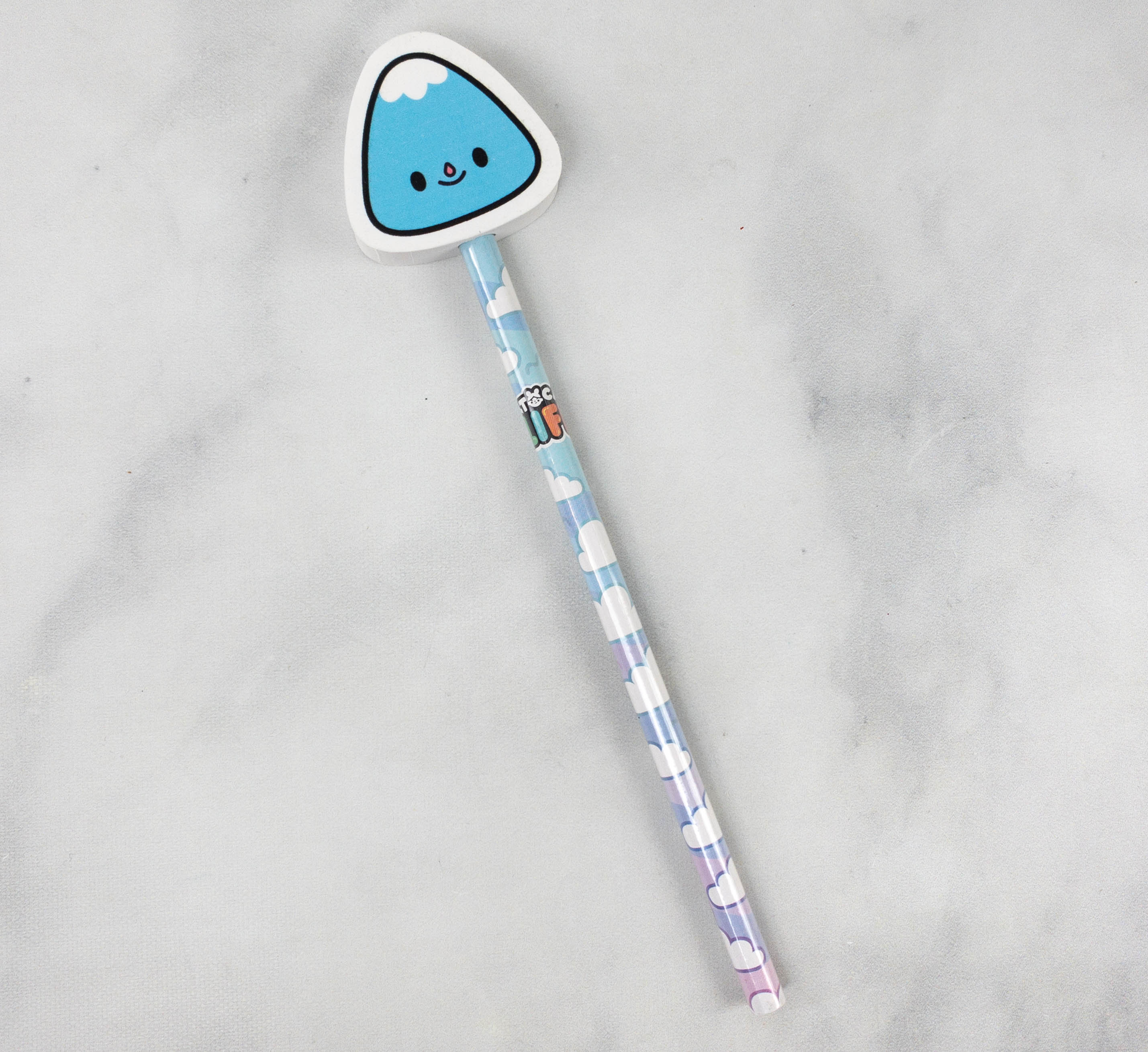 This design on this pencil is plain and simple with the sky as the background a white, fluffy clouds all over along with the TocaLife logo! The eraser is chunky and adorable. You can easily remove it whenever you need to use it so it's easier to grip and control.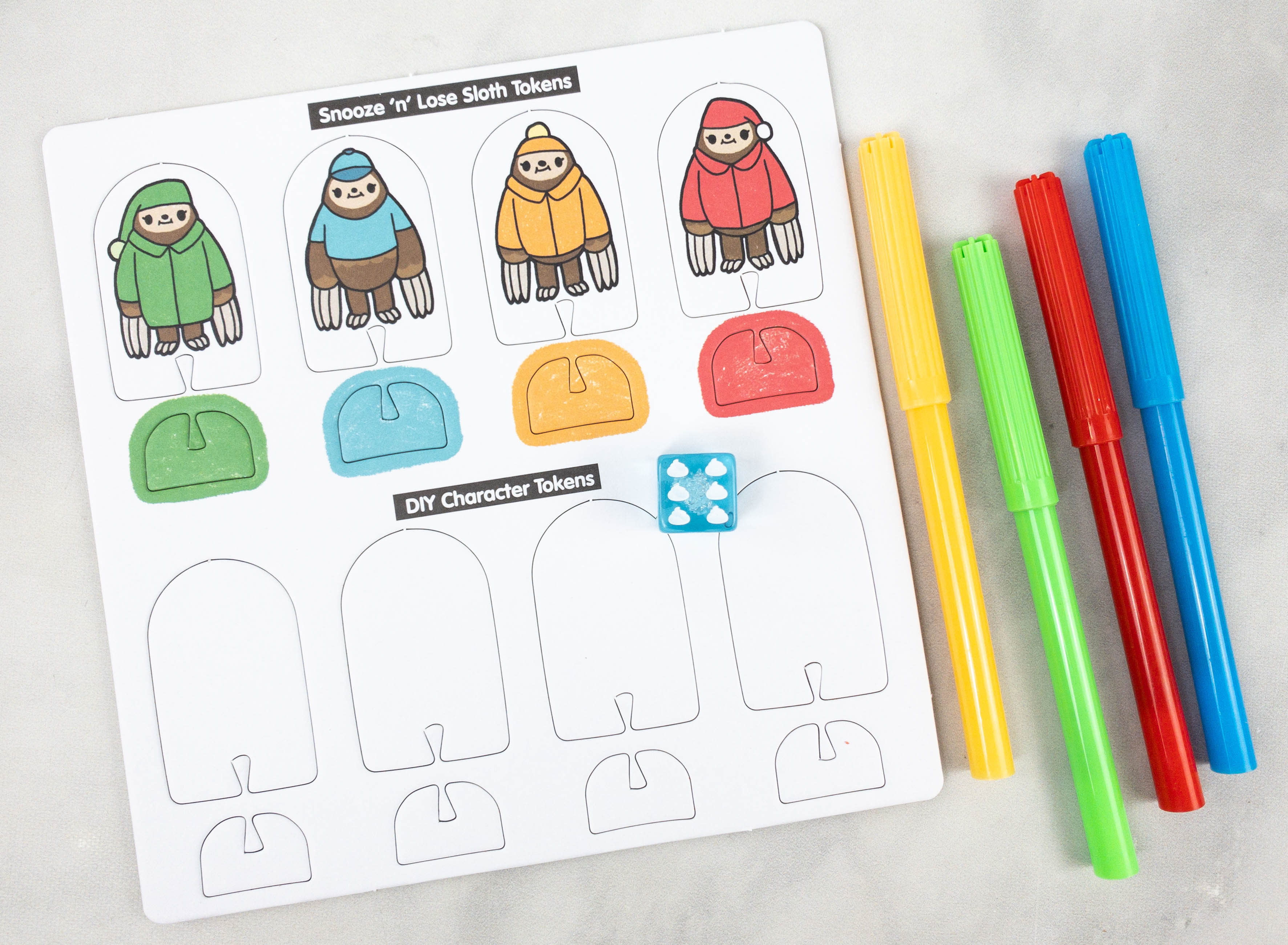 There are 4 sloth tokens so it means four people can play the game but they also included an additional four DIY character tokens so you can build and design your own characters as well.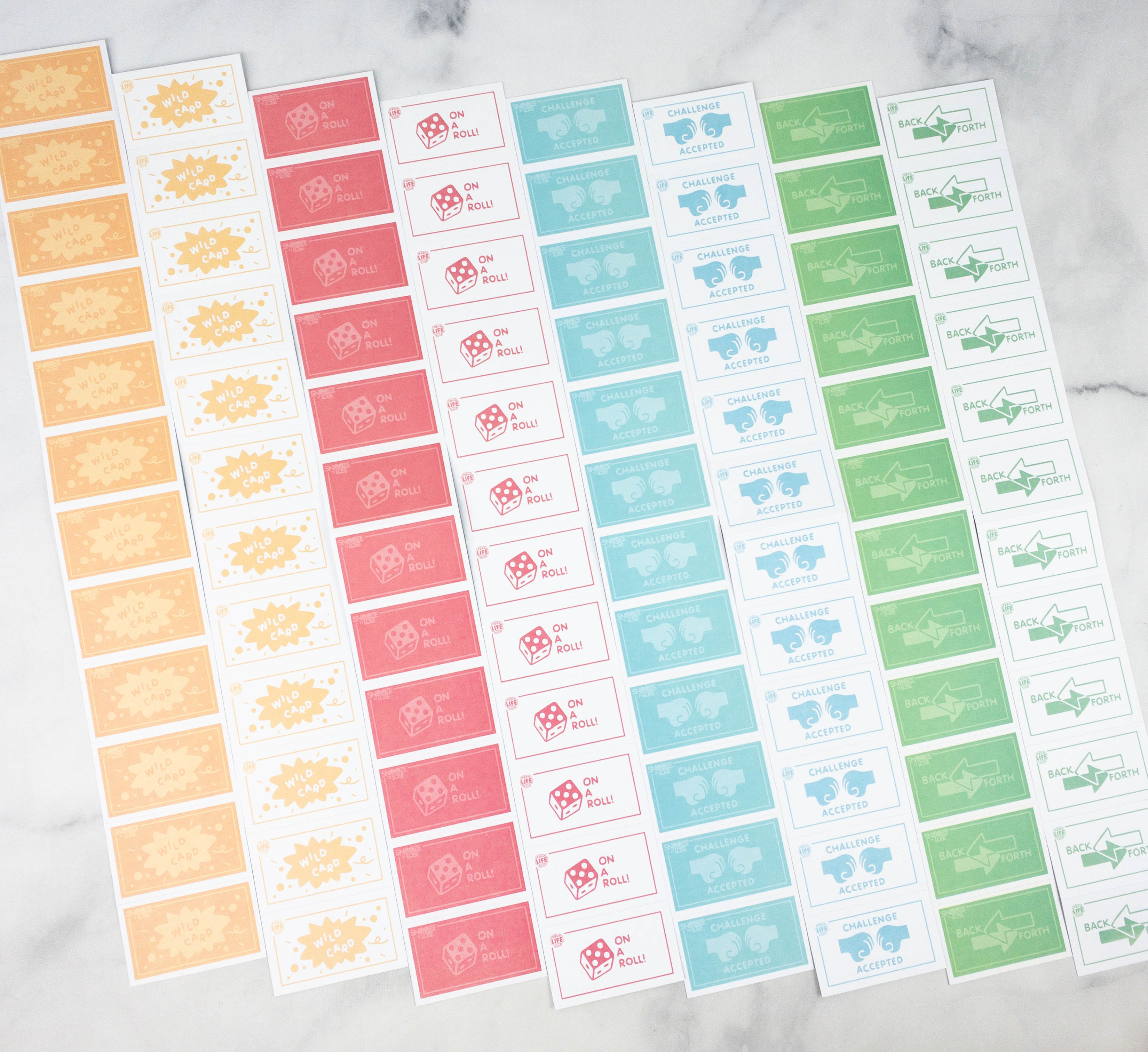 Here are the game cards. It also has 4 colors: yellow, red, blue, and green. Every color has a designated game play.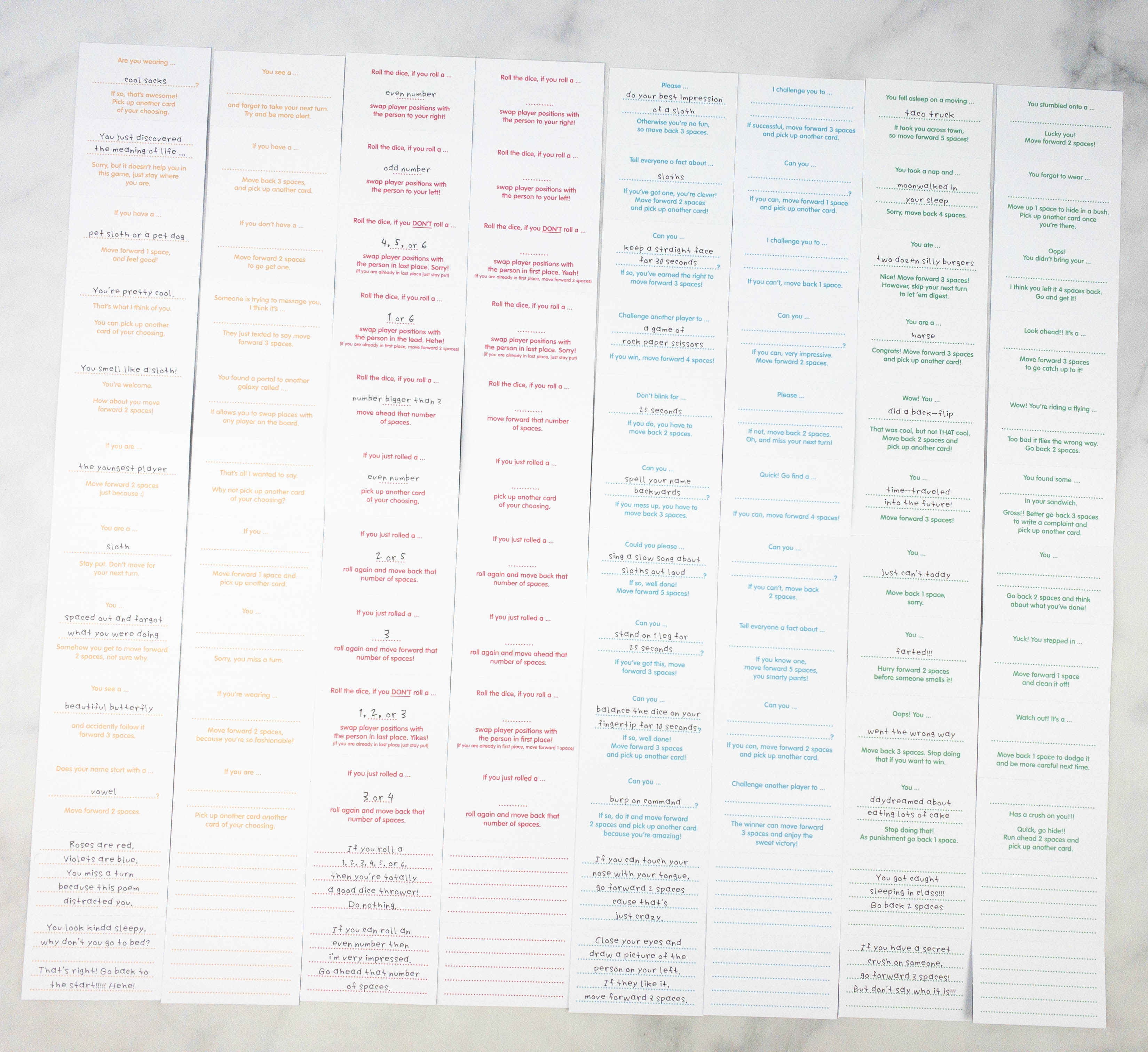 There are two sets of game cards included in the box. One set can be played along with the pre-made sloth tokens. They're already pre-filled with stuff you need to do once you draw the card.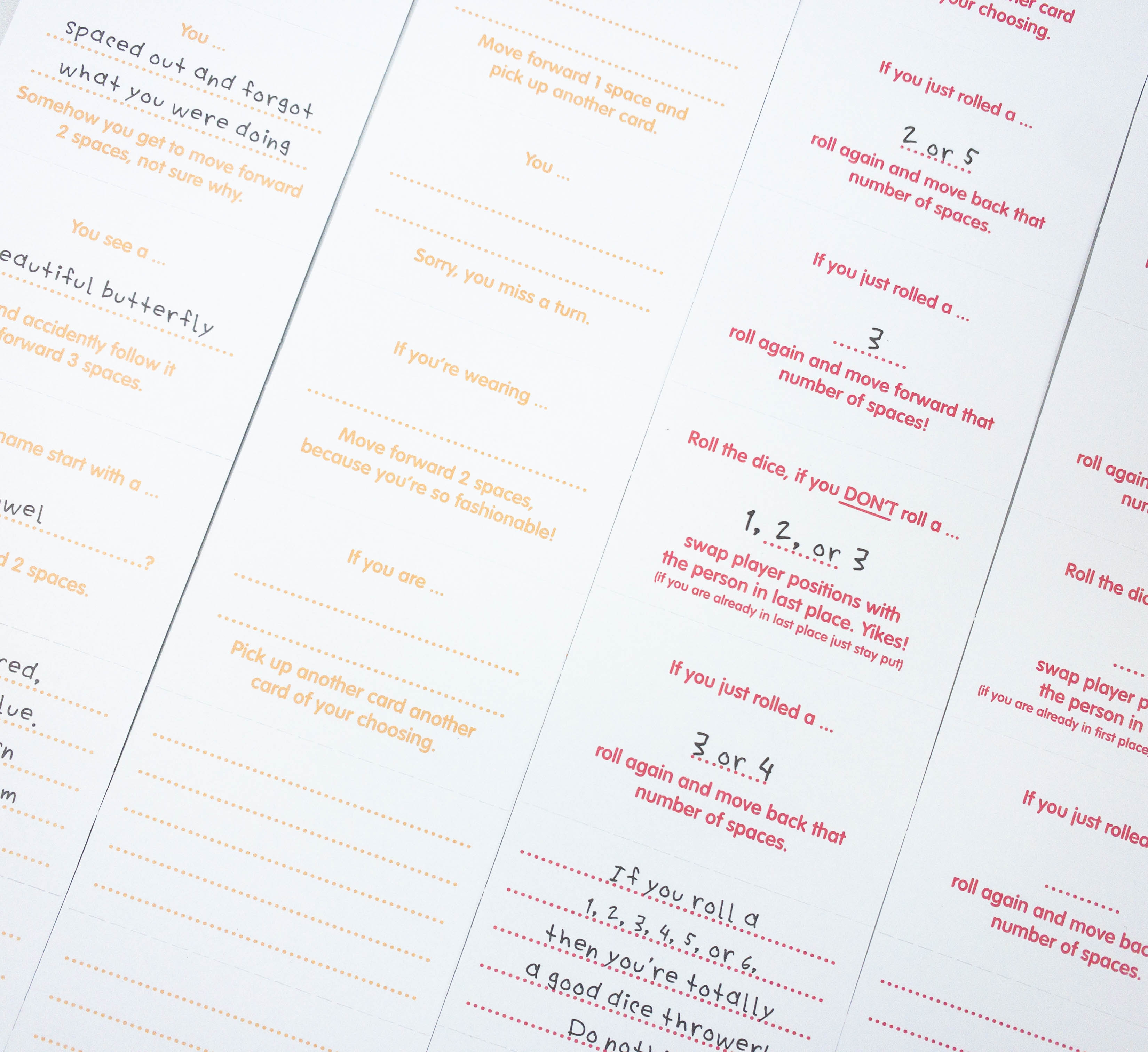 The other set can be played with the DIY character tokens and for that, kids can fill the blank spaces.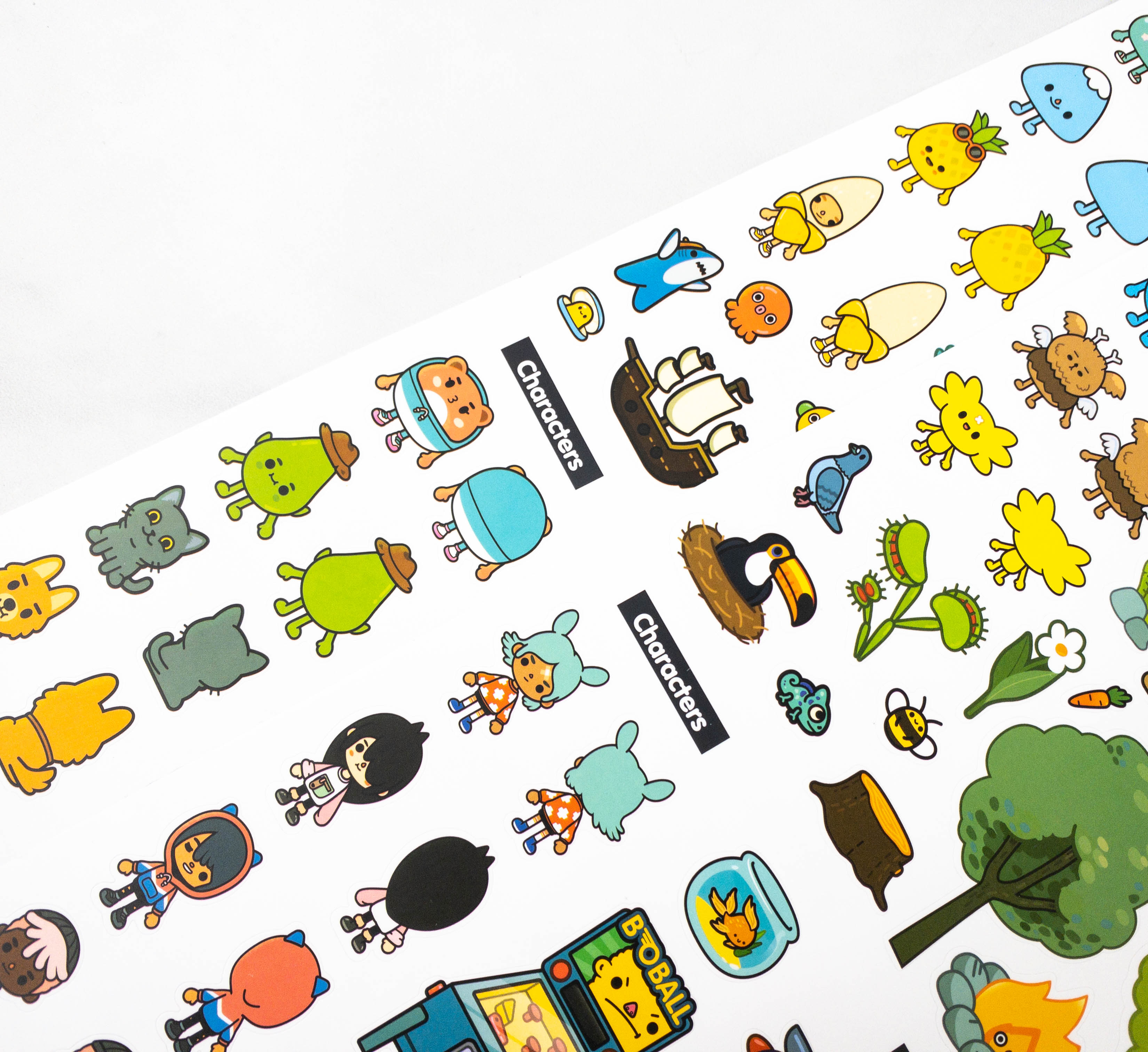 The package also came with a ton of stickers! They have everything from different TocaLife characters to plants and even animals! The sticker has sections and from there you can see the theme of the stickers like the beach, forest, city, and even a haunted house.
Kids can use these stickers to decorate their board game and make it come to life!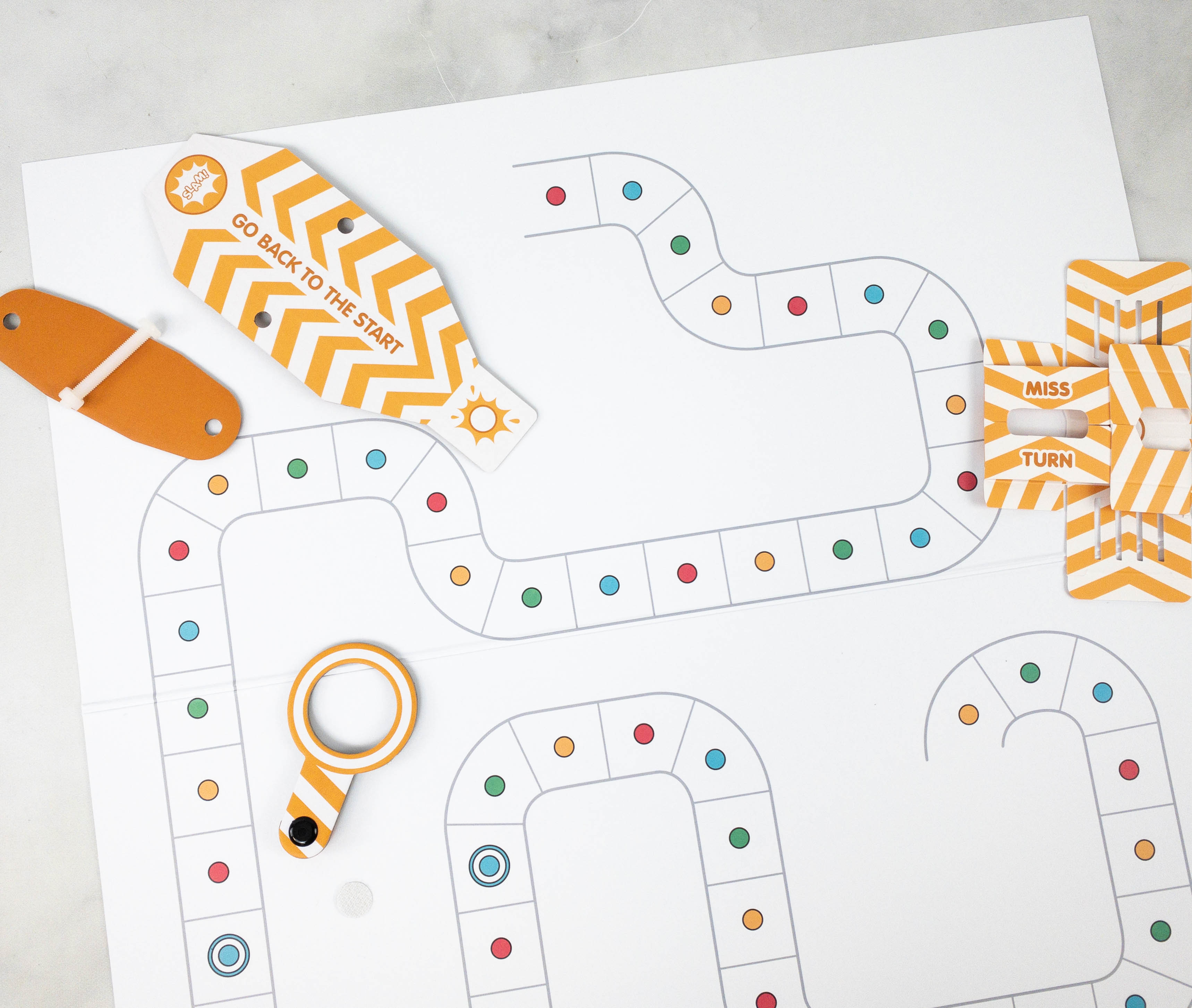 Here's the plain board game base that you can decorate with the stickers and use with the DIY Cards and Character tokens! This is fun because kids can create their own rules and own instructions on how to play.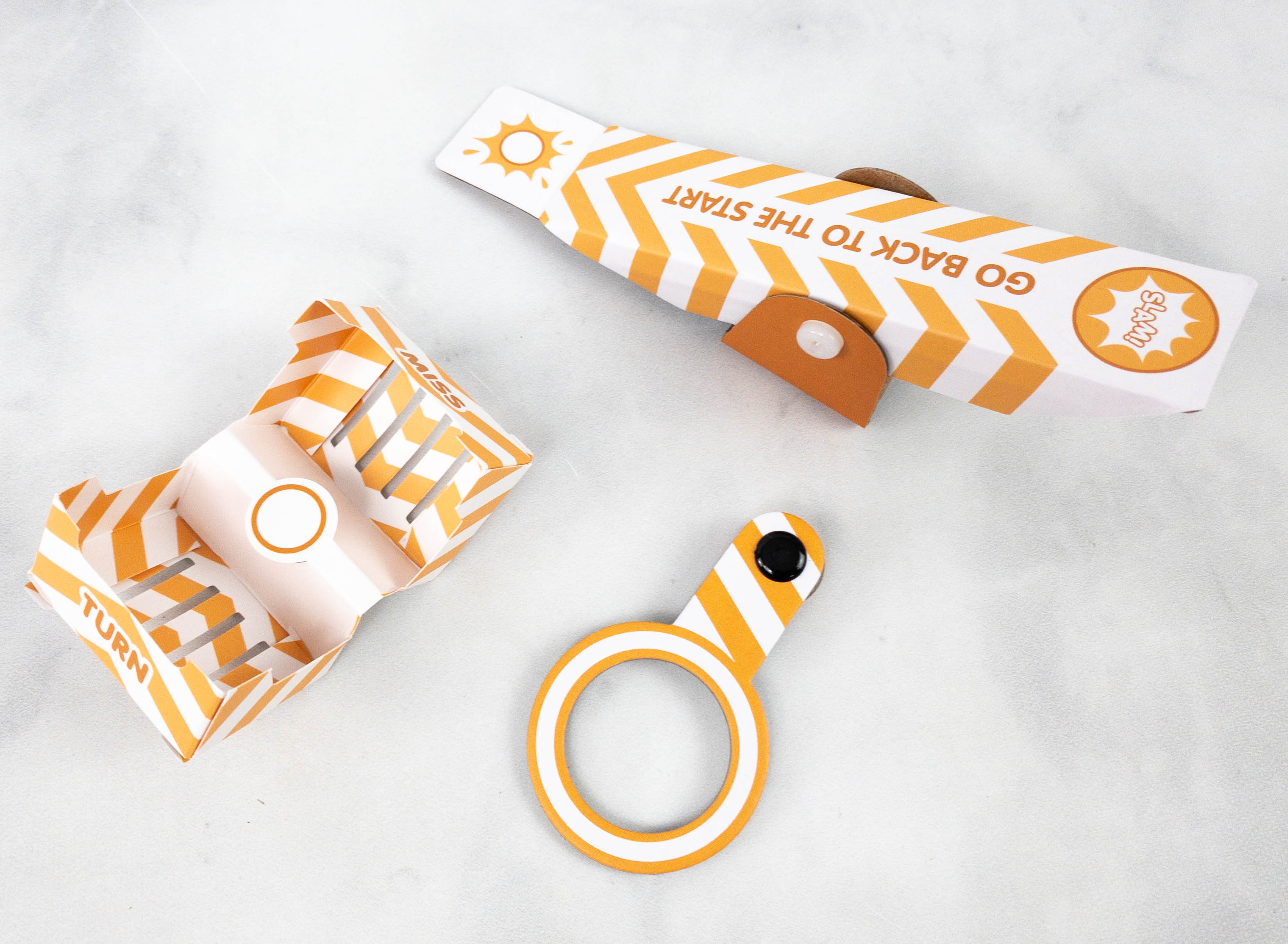 These are pop-up parts add a 3D touch to the game. These are the ones that a player needs to avoid or else they might lose the game!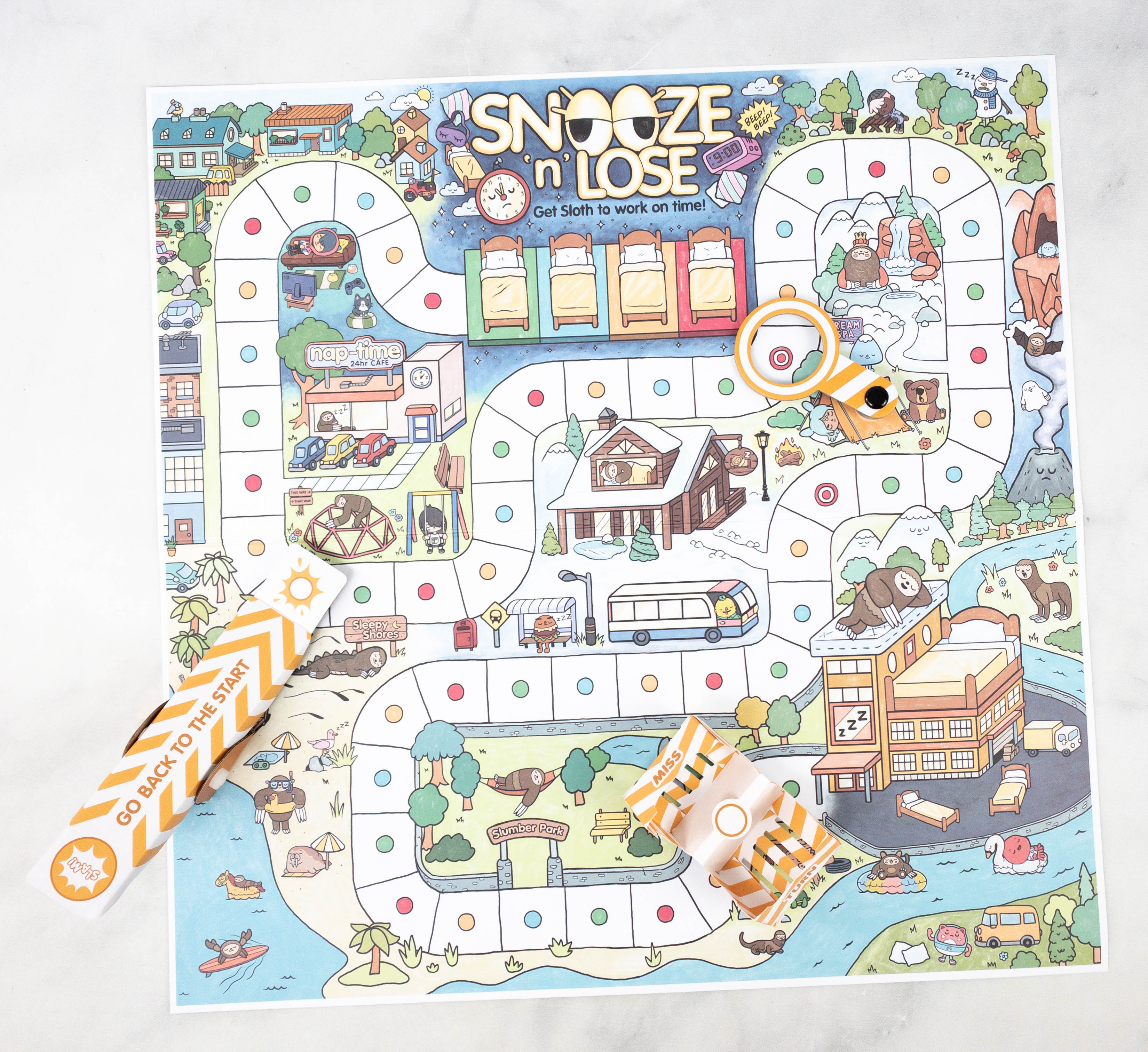 This is the other board that came in the box and here's where you can play the sloth tokens. It's filled with colorful illustrations, making the game more exciting!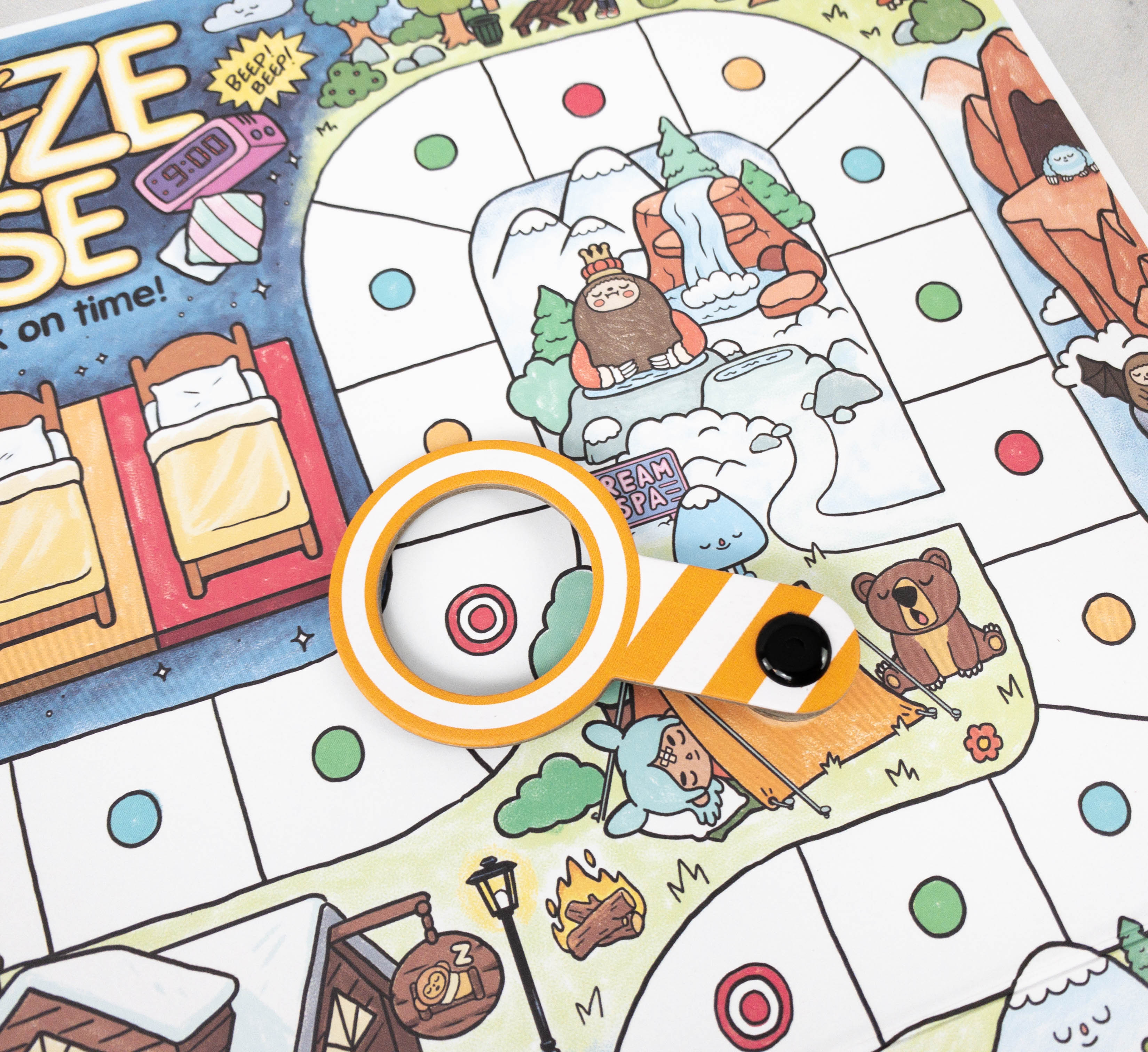 Be careful when rolling the dice so you won't end up on target areas like this one!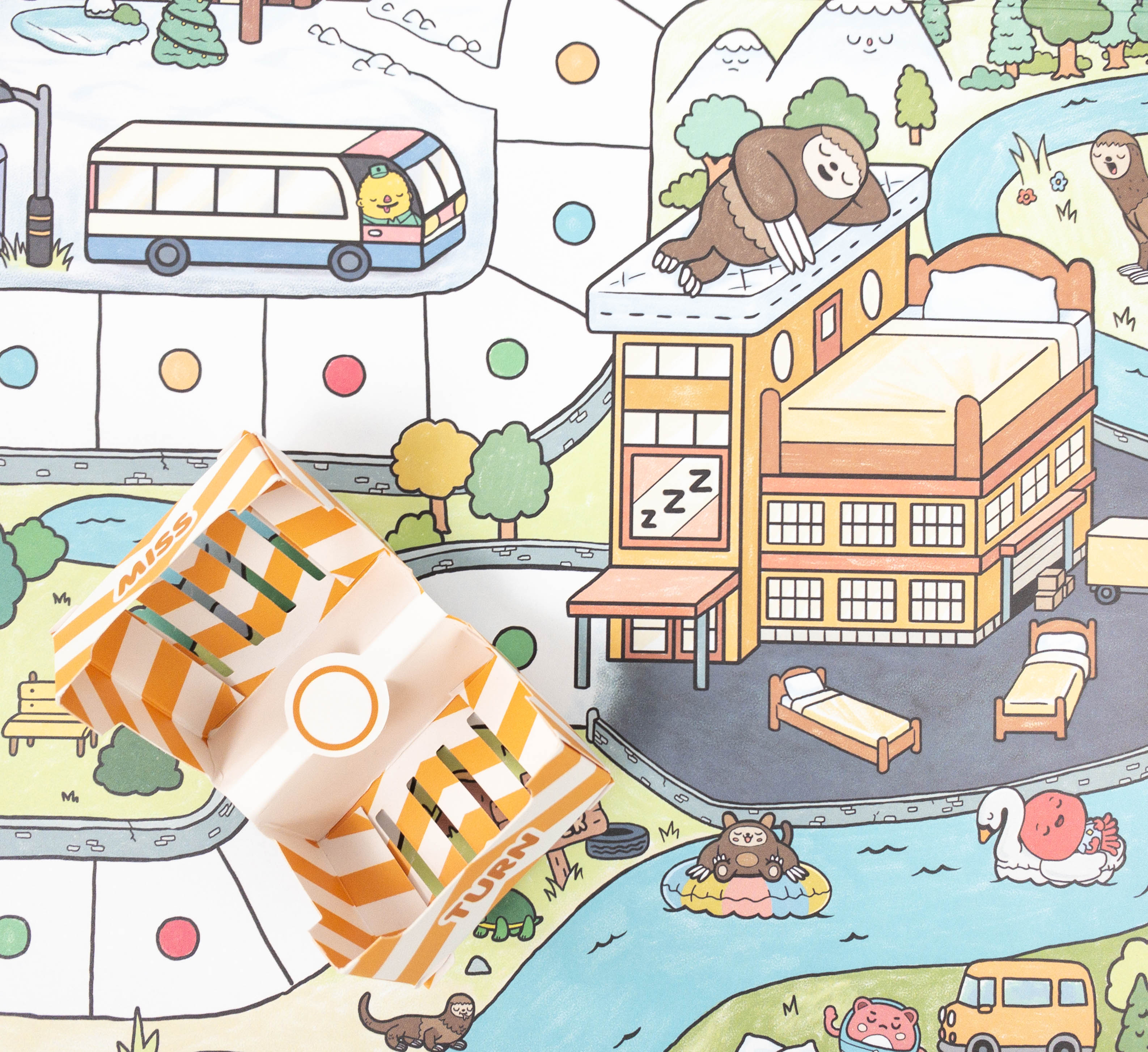 The goal is for the sloth to reach the sleeping factory!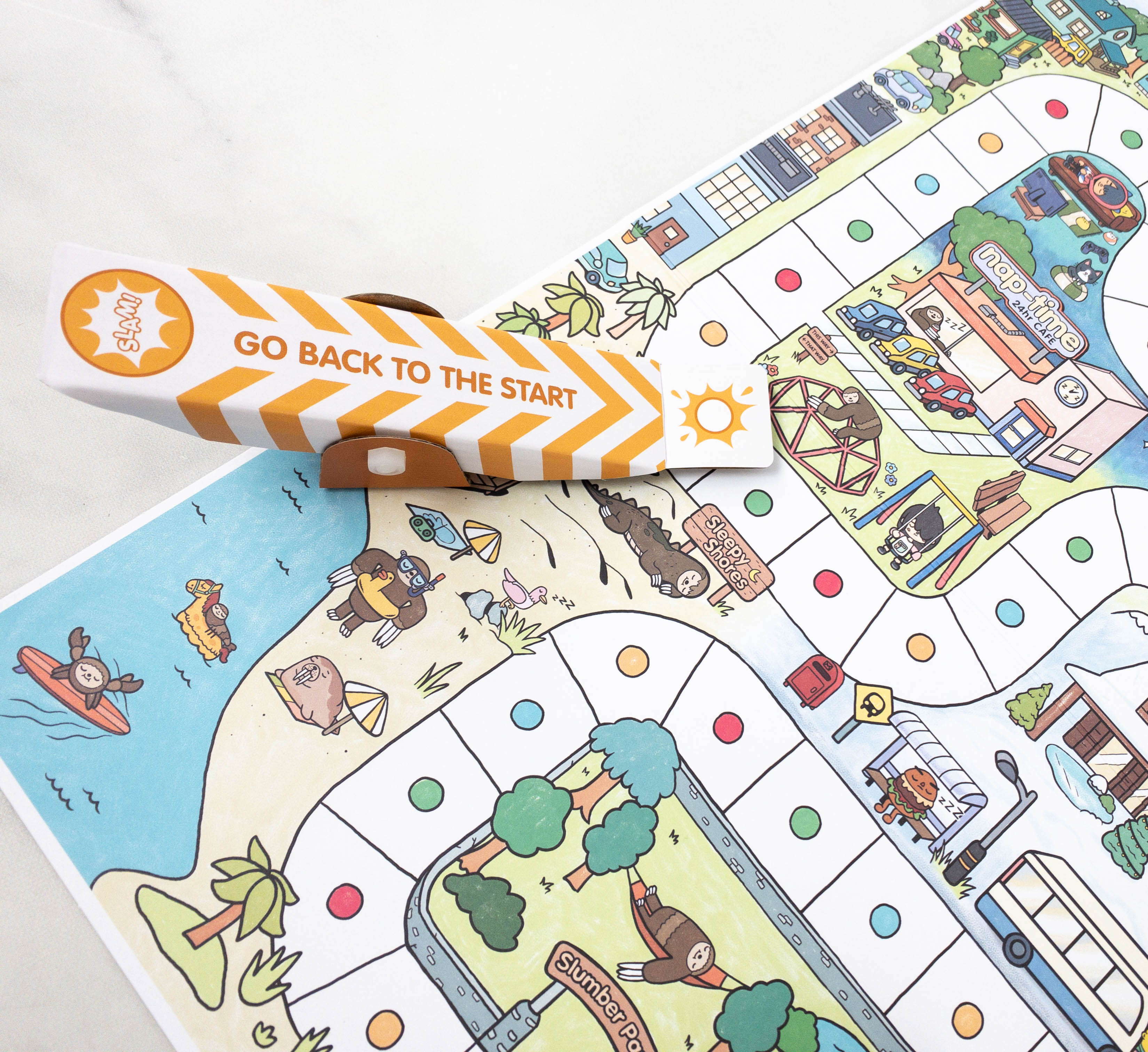 Just watch out for some consequences like the "Go back to the start" so you can get ahead of other players.
My kids had a great time playing this game!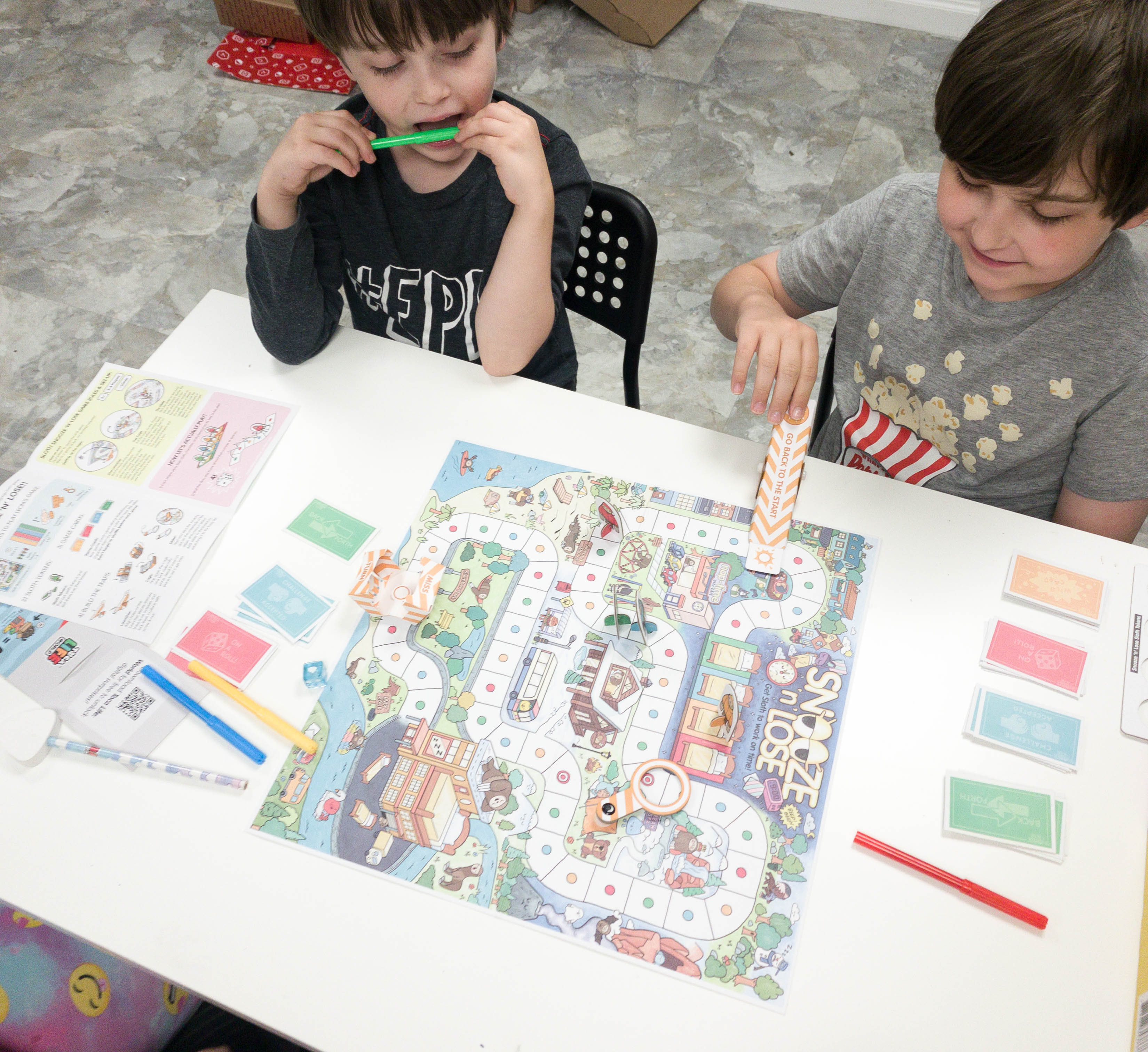 My kids even has their own tactics on how to roll the dice to get the number they're looking to achieve so they can pass the danger zones!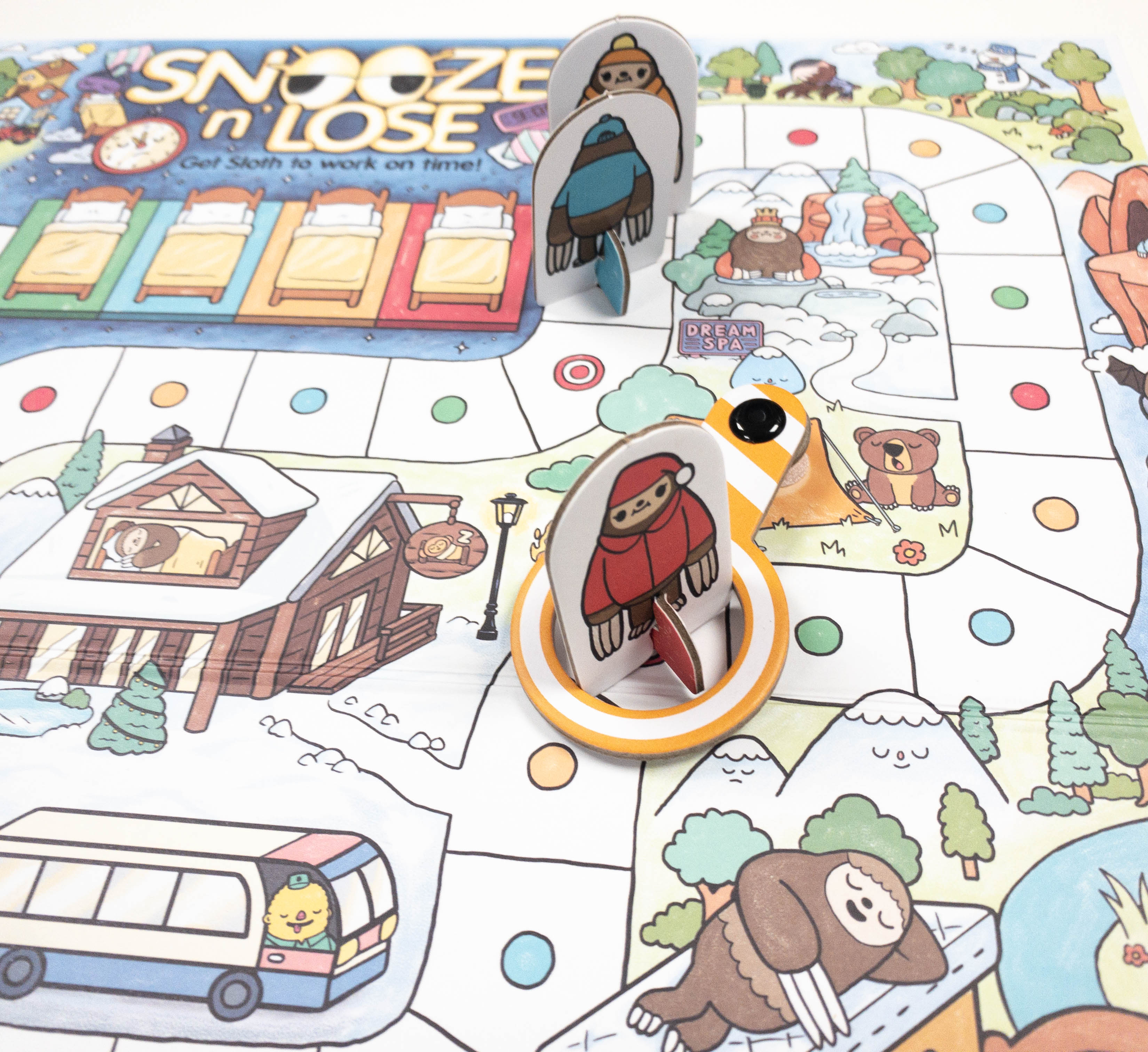 Oooops! The sloths is trapped in the yellow circle so it's time to draw a card!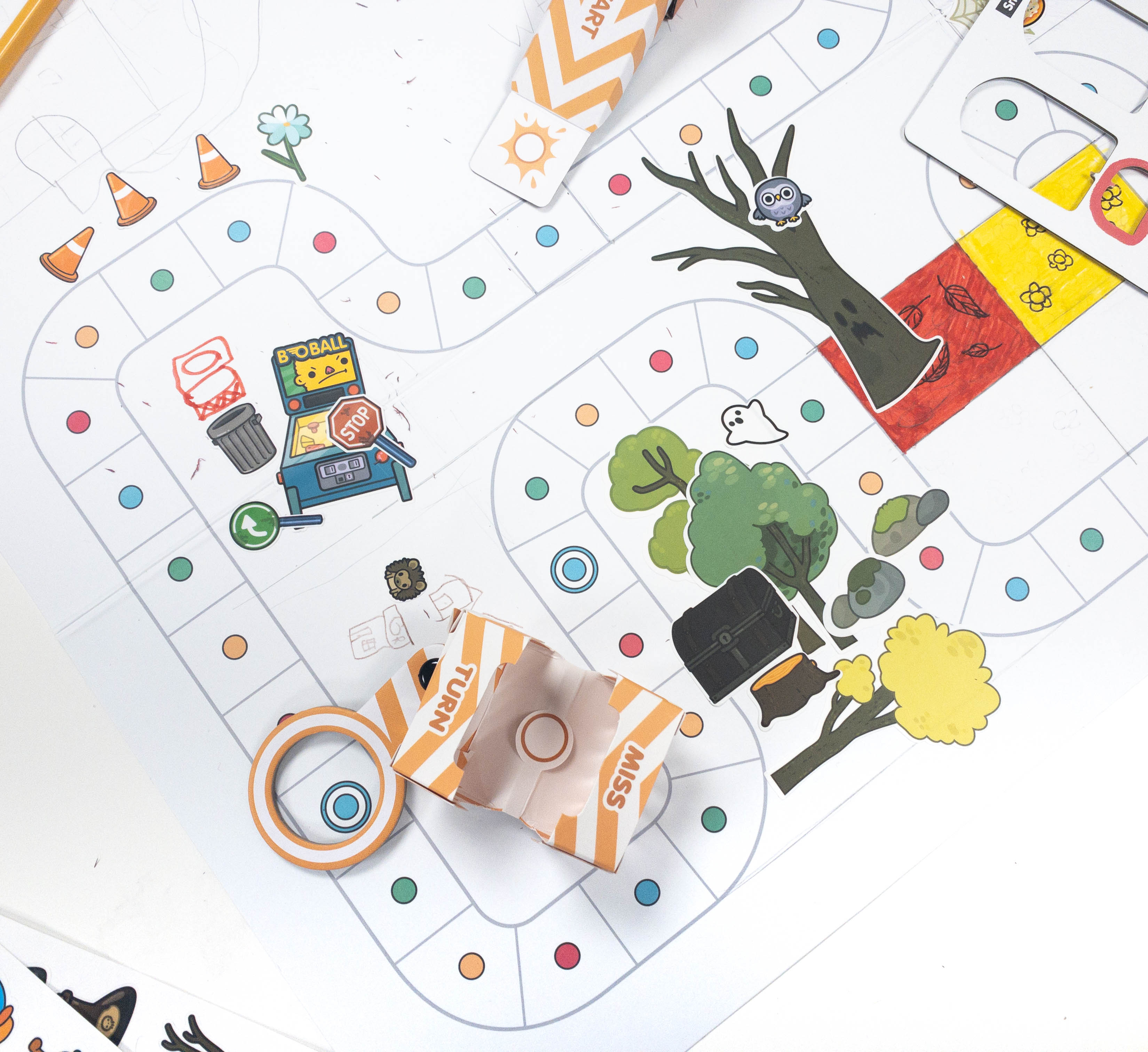 They also tried playing the plain board game and making it their own. The kids had a lot of fun decorating it with the stickers!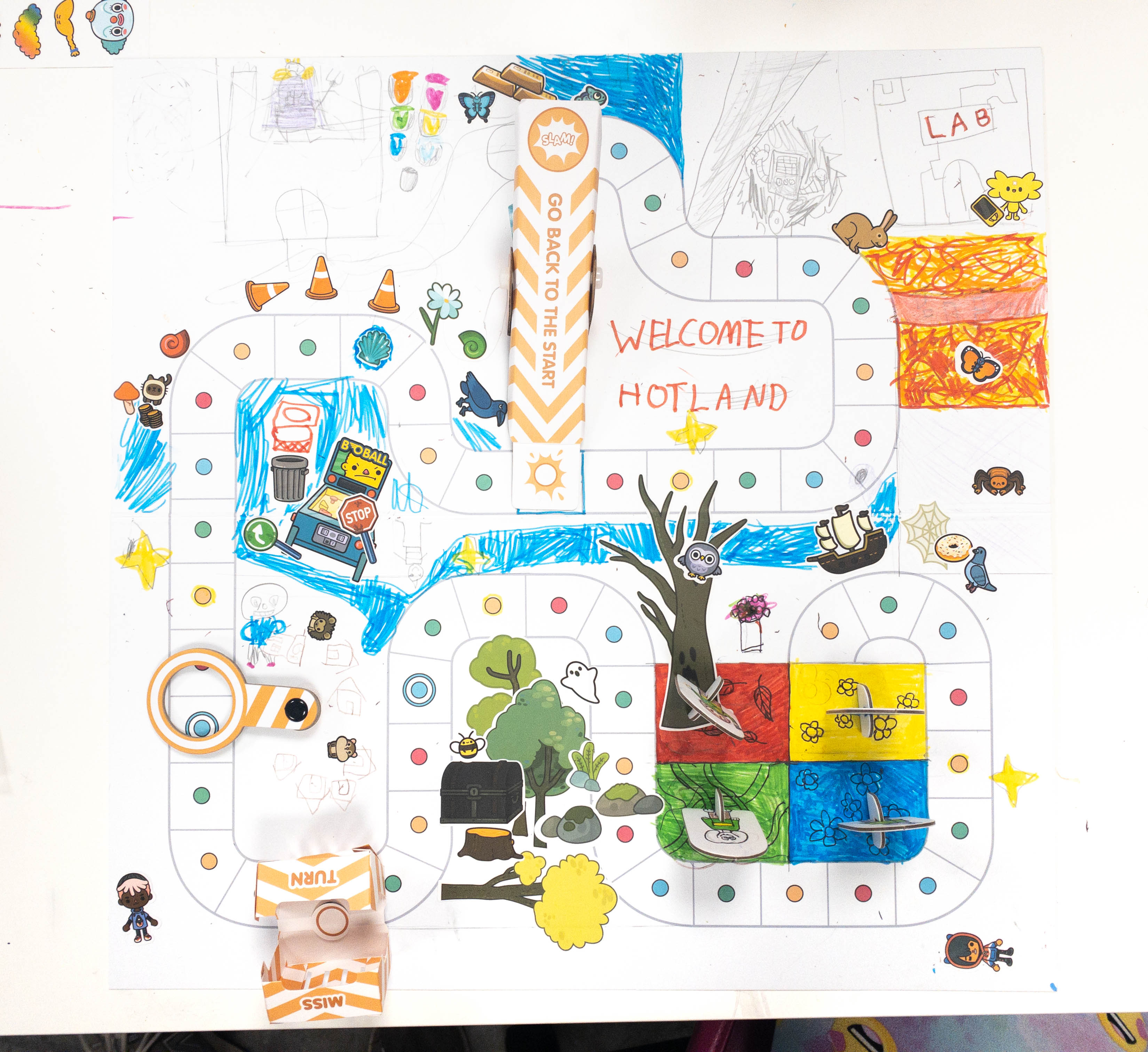 They used colored pens to make the board vibrant! My kids love making board games – this was a HUGE hit!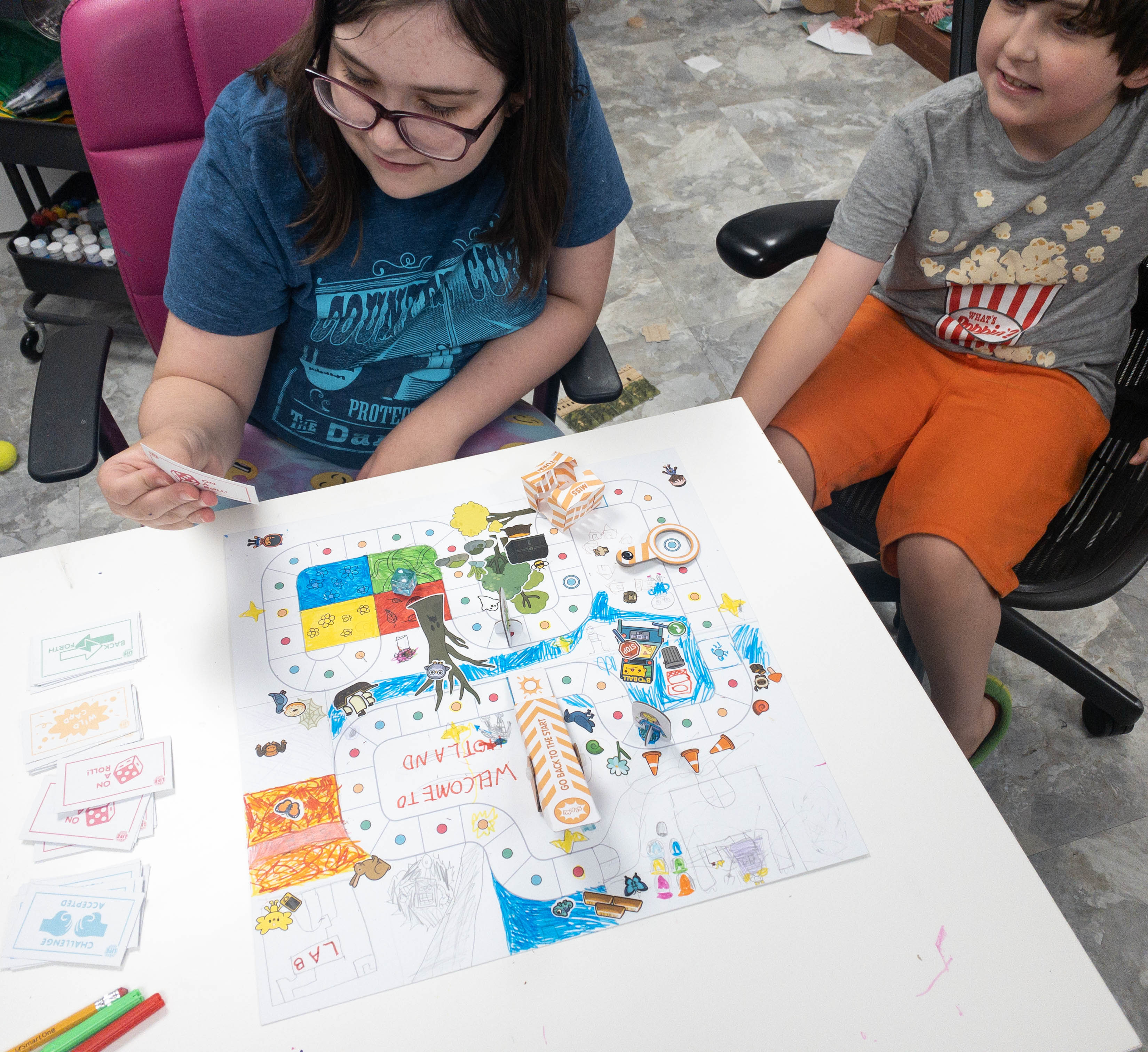 Since they decided the actions for the cards, my kids were on the edge of their seats every time a player has to pick one!
Both board games were really fun to play, but the DIY one has made the kids laugh more, knowing that they made their own rules.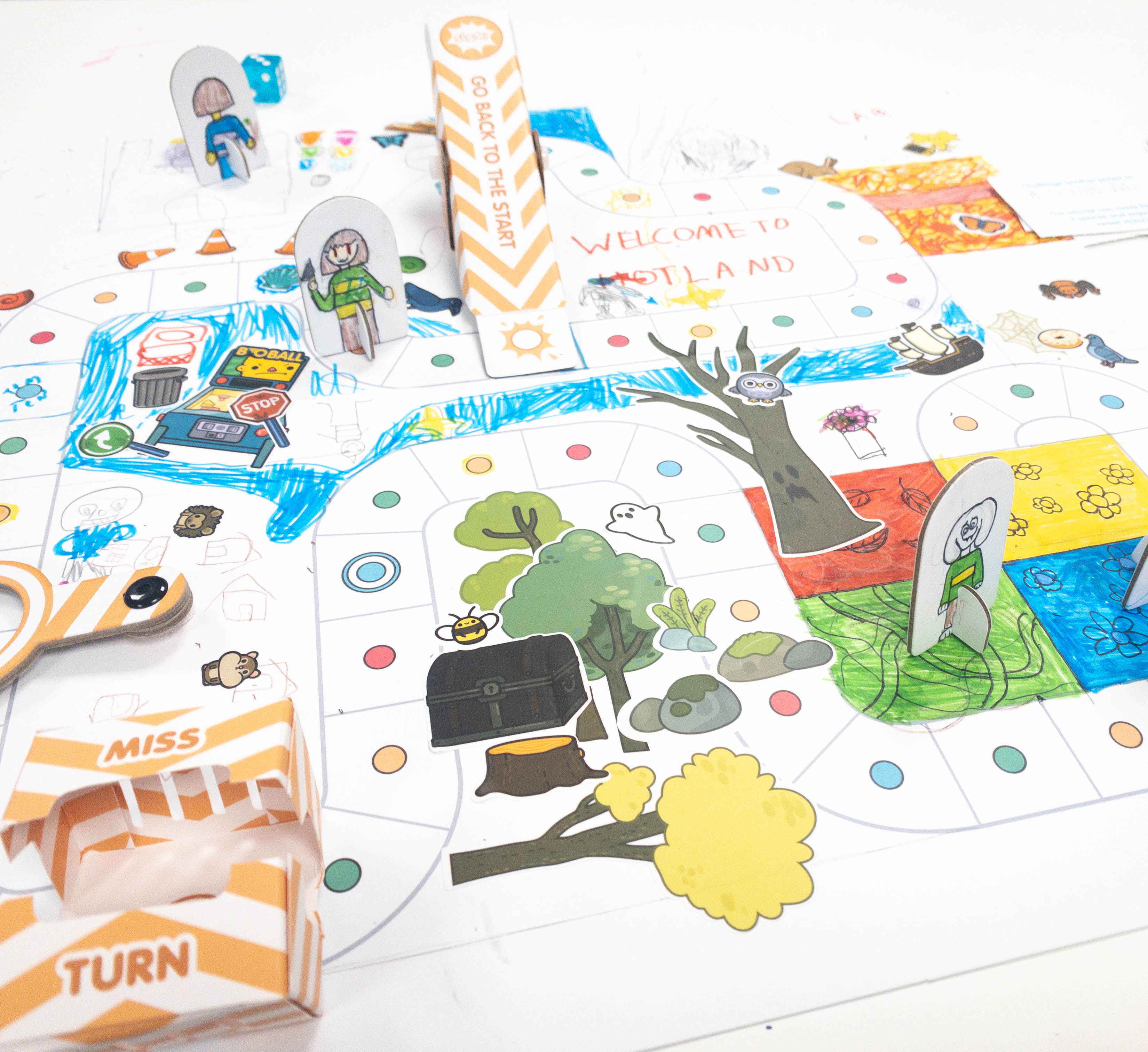 This is such a fun bonding time not just for the kids but for the whole family as well!
Toca Life Box is a fun subscription for kids, focusing on DIY crafts and activities! This month, the box is all about board games. My kids were excited to create their own game with their own rules, and they weren't disappointed. The box included all the materials for the board games, from the game board itself to the cards and more. Setting up the games was also pretty easy. The chocolate box packaging for this month is also adorable! They never fail to wow us with creative concepts like this one! Overall, this is a great box for keeping the kids busy and creative, even while at home. The games can also be reused as many times as the kids want, so it's really worth every single penny!
What do you think of Toca Life Box?