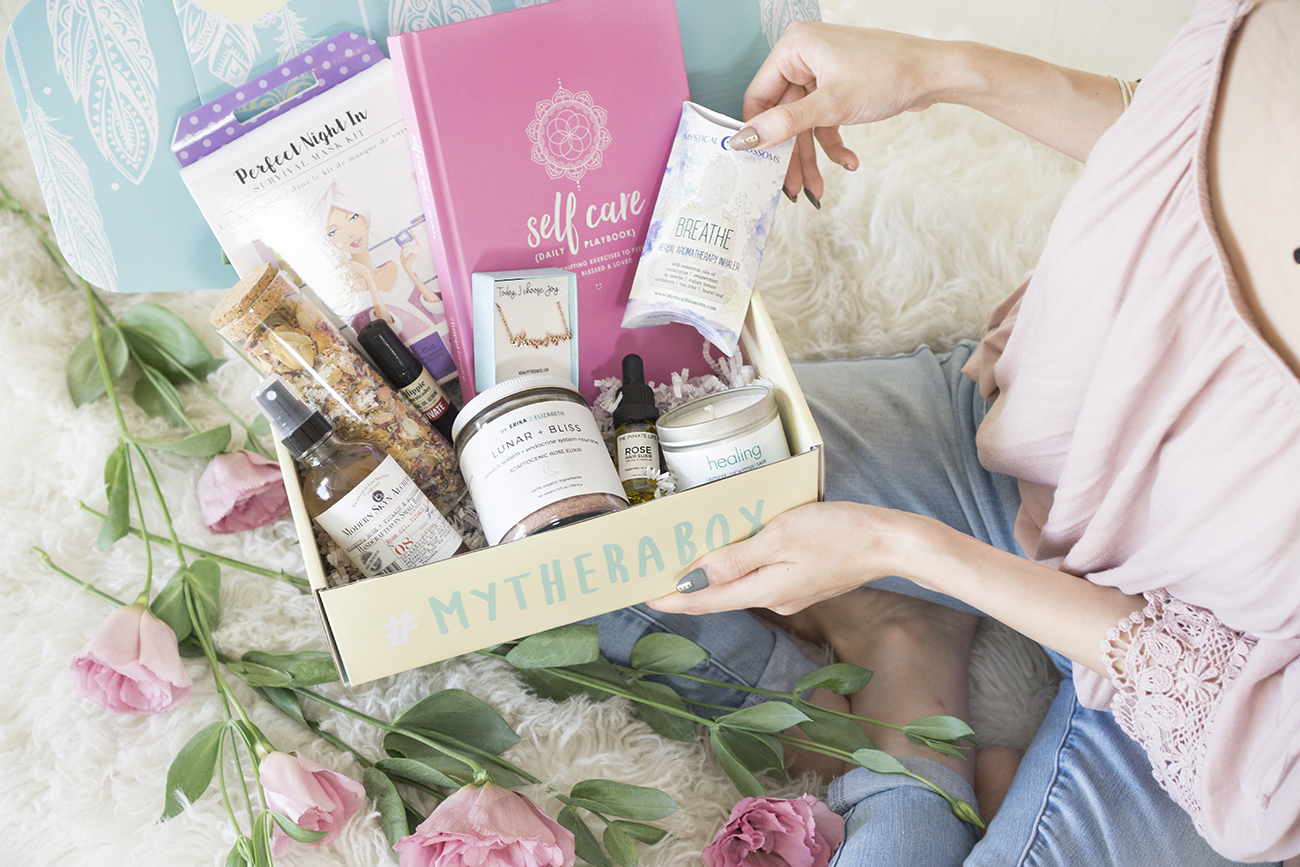 We have the first THREE spoilers for the June 2021 TheraBox! The theme is HELLO, SUMMER!
Our upcoming HELLO, SUMMER box includes over $170+ worth of self-care summer essentials!
DEAL: Get 10% off your first order! Use coupon code HELLO10 at checkout.
Each box includes:
Earth Harbor Sunstone Hair Revive Elixir $30
A ray of sunshine that restores the hair with incredible softness and optimal shine? Sign us up! Earth Harbor's Sunstone Hair Revive Elixir uses the superfood nutrition of Seaweed and Coconut, anti-pollution properties of Jasmine and Calendula Flowers, and ultra-rejuvenation properties of Carrot Seed and Jojoba Oils to fortify, nourish, and revive dull or damaged hair. When massaged onto the scalp, Sunstone promotes a flow of positive energy to the hair follicles and envelops the hair in a crowning aroma of fruit, flowers, and fresh earth. Plus it's made with high-quality maritime products that are non-toxic, synthetic-free, plant-based, ethical, and sustainable. Say goodbye to salons and wave hello to new luscious locks this summer!
Chiky Botanica Glow Nectar Finishing Bronzing Oil $28  
Be whisked away to the tropics with this luxurious and magical multi-tasker! Chiky Botanica's Glow Nectar Bronzing Oil combines a nourishing blend of sunflower, jojoba, and argan oil + a touch of organic mineral oxide paired with rich notes of vanilla and Amyris for a radiant shimmer without the greasy feeling. It imparts a natural-looking glow to all skin tones while moisturizing the skin for a soft, nourished, and glowing complexion. Organic, handcrafted in the mountains of Southern California and carefully formulated with ethically cultivated and wildcrafted herbs, it also encourages skin cell renewal for a healthier, bouncy, supple-to-the-touch-kind-of-baby-smooth skin! Time to reign in a healthy sun-kissed glow + instant luminosity, with no-filter this summer!
Vitamasques Super Bamboo Cream $25 
Whether you're trying to soothe sunburnt skin or treat a severely dehydrated complexion back to a healthier state, you can't go wrong with adding some replenishing Bamboo into your regime. Made with a uniquely powerful blend of natural extracts of young Damyang bamboo leaves and multi-algae complex, this versatile cream will keep your skin hydrated and nourished while protecting it from pollution, dust, and blue light emissions. Loaded with an exclusive blend of skin-loving ingredients, Super Bamboo Cream instantly seeps hydration into the skin with a lightweight and non-sticky finish + it's formulated for all skin types. Use it as a daily pollution protection booster when your skin needs a pick-me-up or as a day moisturizer for a flawless and plump canvas! Free from harmful ingredients, cruelty-free, made in South Korea, and imported from the UK — wipe those summer worries away because this replenishing cream is everything you've ever wanted (and more) when you're looking to achieve the dewiest glow!
Plus, we have the full reveal of the May 2021 TheraBox! It's the NOURISH BOX!
They say self-care is the most important thing that you can do for yourself and we couldn't agree more. Check out the full-reveal of the NOURISH box with over $185+ worth of goodies that feed your body, mind, and soul!
Each box includes:
Riddle Oil Corp Poppy Oil $50
Earth Harbor Naturals Aurora Superfood Luminance Ampoule $32
E-Resonance Stress Reduction Essentials Deck $22.66
Way Of Will Strengthening Nail And Cuticle Serum $24
REALHER  Eye Am Beautiful Mascara $18
Willow Collective Self-Love Candle $15
Face Off Faceoff Cloth $14.99
Skin-Fulness I Am Enough Hydro-Cellulose Sheet Mask $9
Are you getting TheraBox?