The JoJo Siwa Box is a quarterly subscription box that sends exclusive apparel and accessories for fans of Jojo Siwa! She is a dancer, singer, actress and a Youtube personality. She appeared on several Nickelodeon shows, has a vlog, several singles and joined Dance Moms contest. She won the Kid's Choice Award for Favorite Viral Music Artist and Favorite Musical Youtube Creator in 2017. A $60+ value is promised for this subscription box for tweens.
The box is jampacked and some of the items came in their original packaging!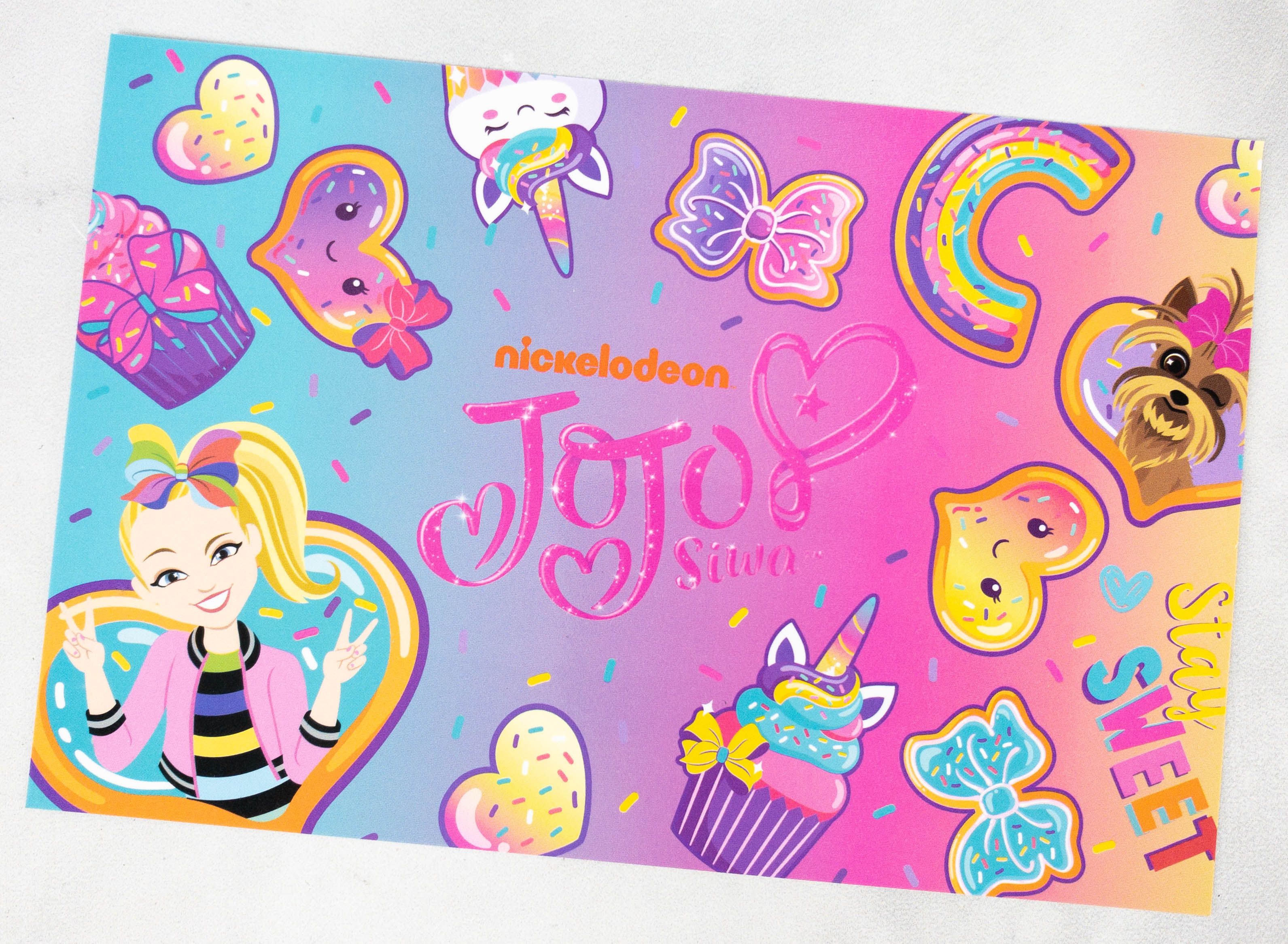 The information card is just as colorful as the box itself!
It's filled with product photos and names, but without descriptions.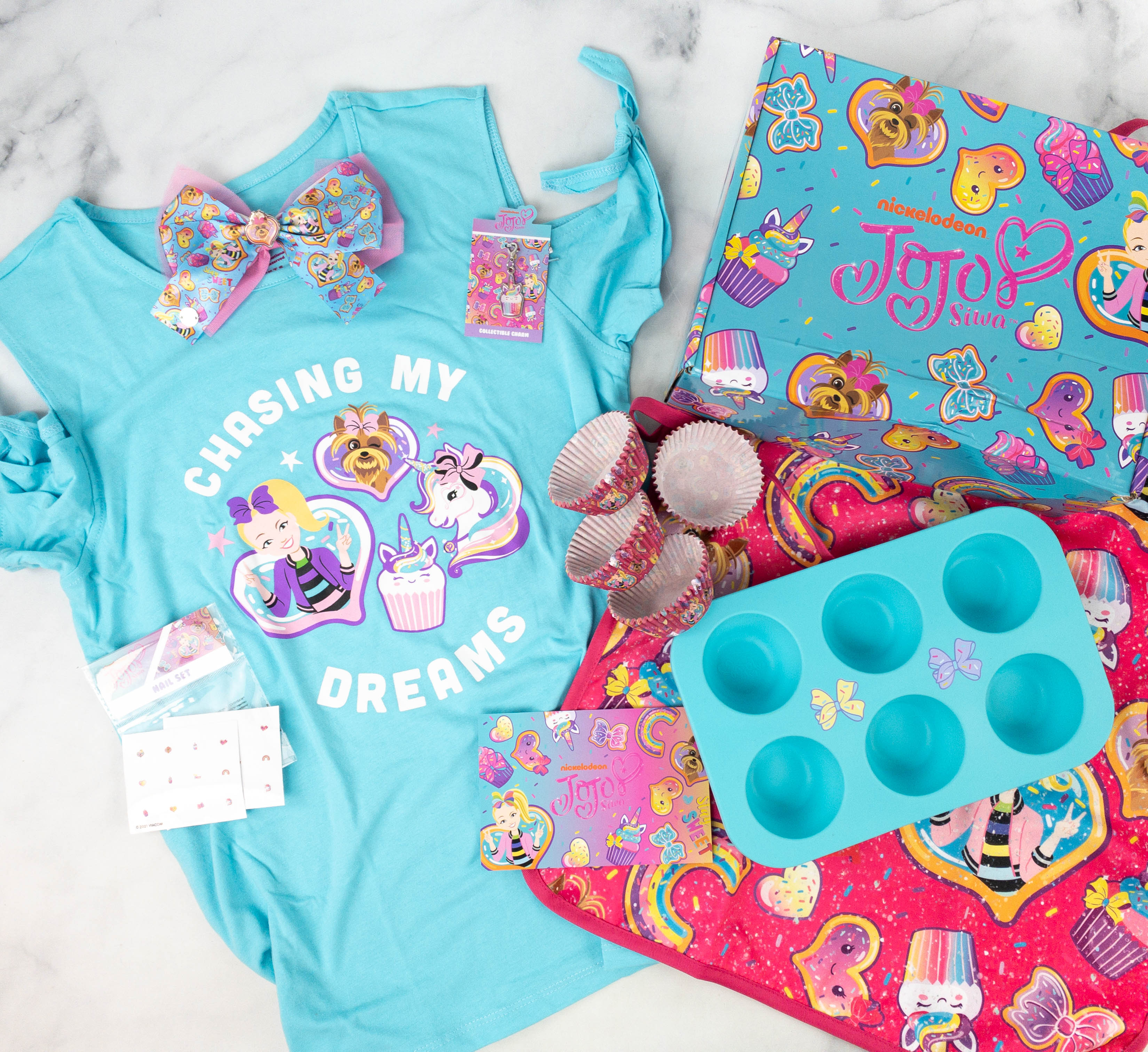 Everything in the box!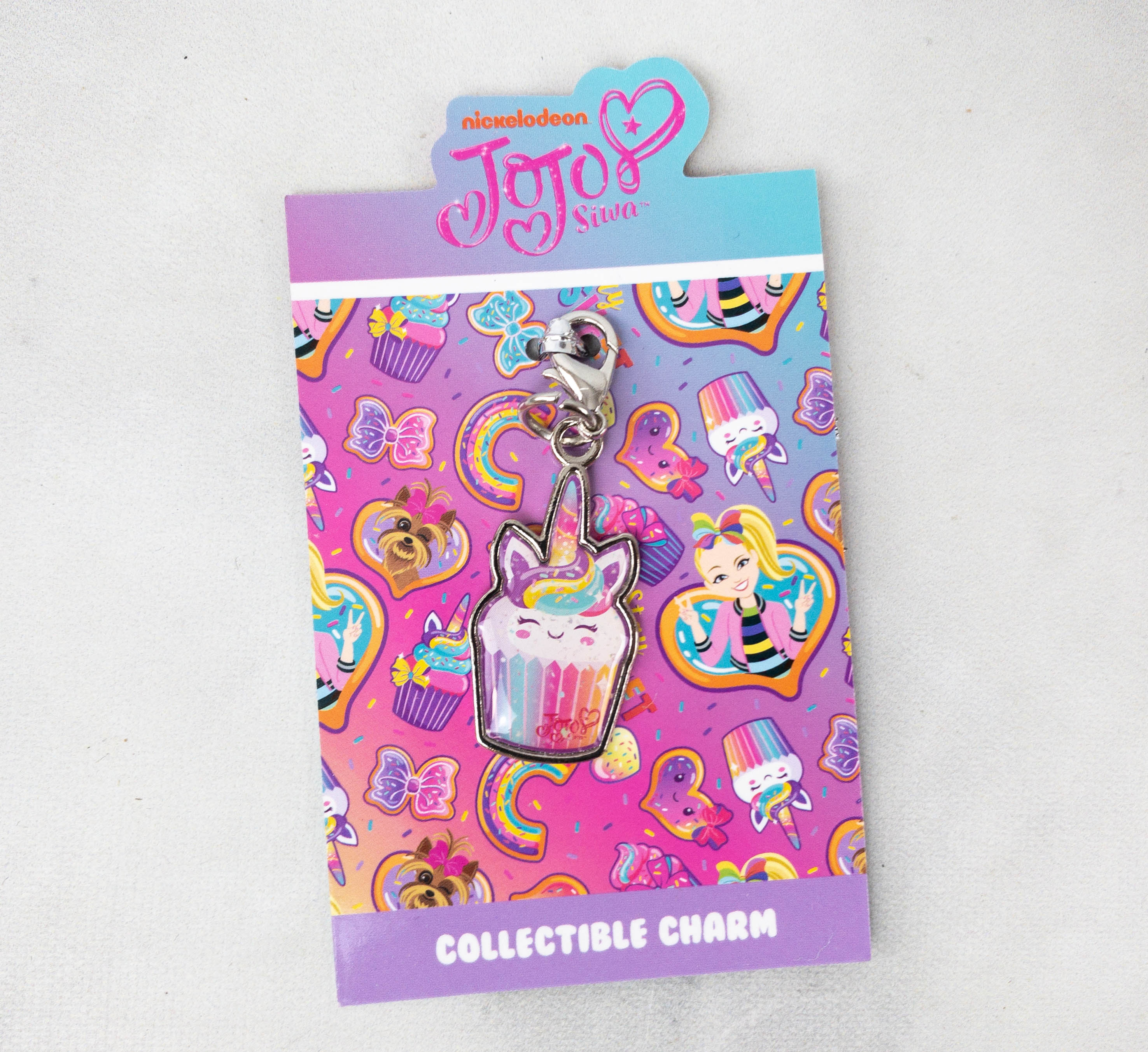 Charm. We always get a collectible charm and in this box, the charm features a unicorn cupcake!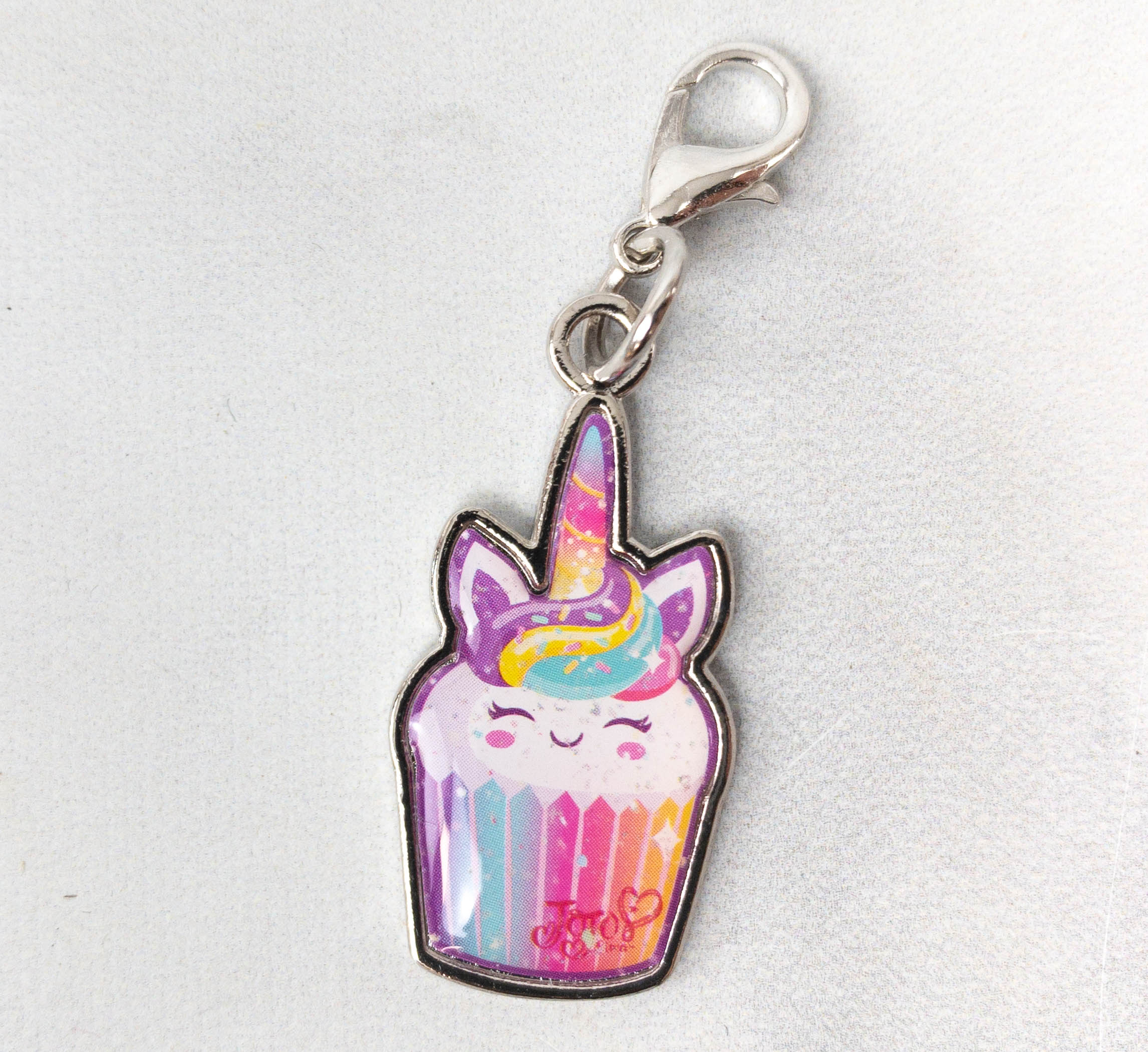 I love that it has rainbow colors and the unicorn face looks so cute with that smile! You can use the lobster claw hook to attach it anywhere you like.
Bow. This quarter's exclusive bow features BowBow in the center! She looks really adorable with her own pink bow on!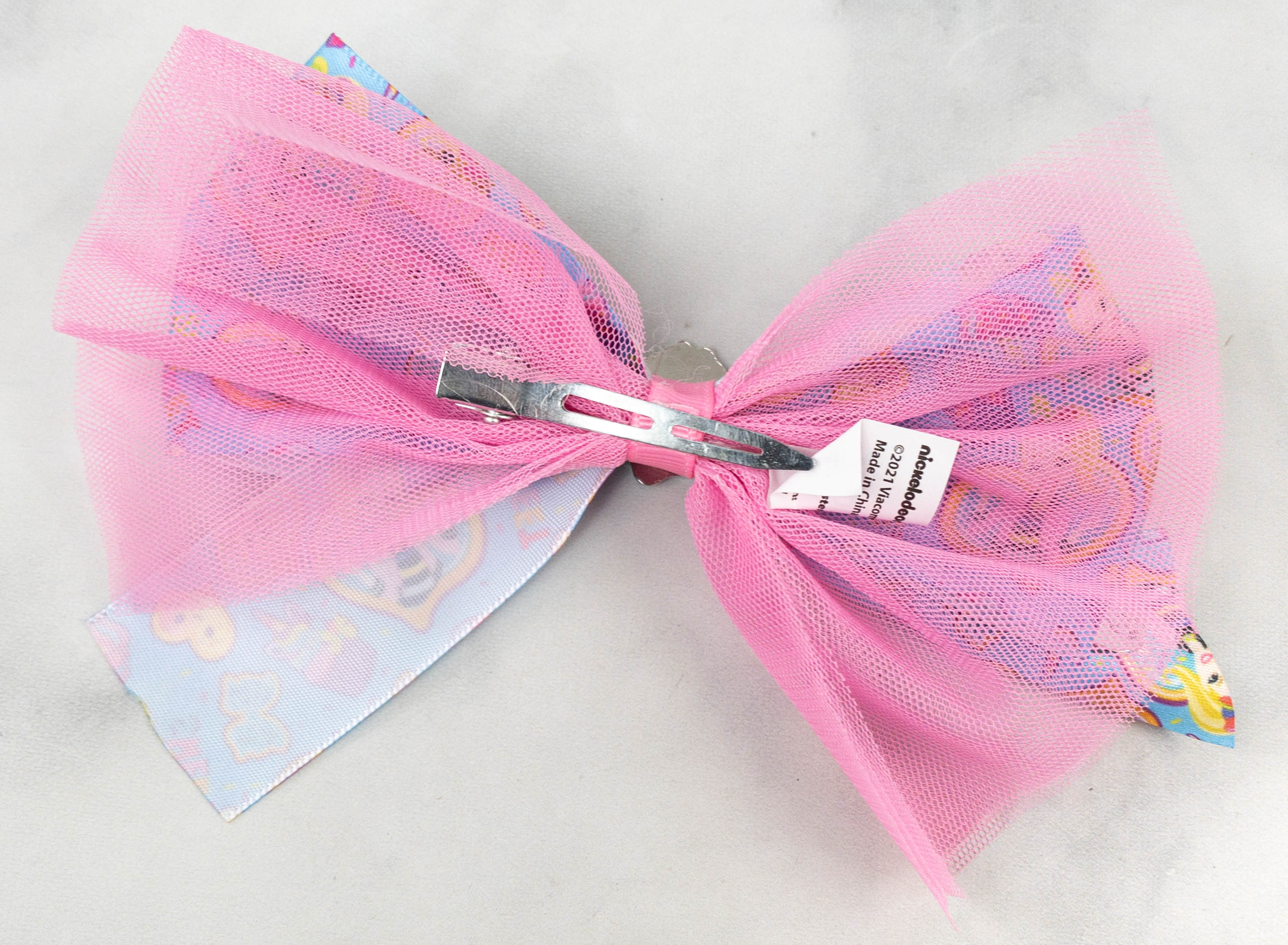 There's a pink mesh fabric on the back that adds a nice textured look to the piece.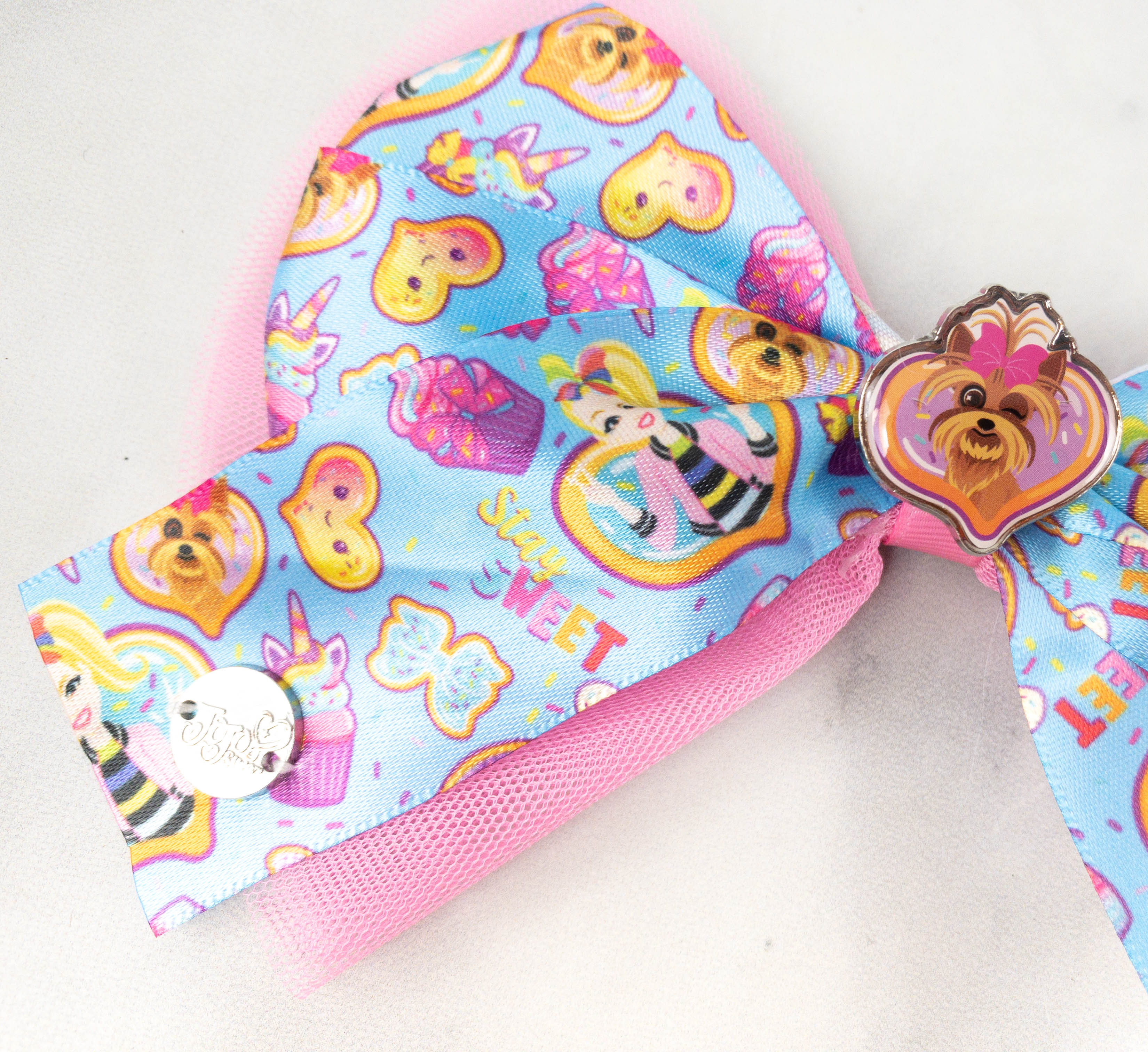 The main ribbon has a blue base with a print of JoJo and BowBow, along with unicorn cupcakes and other sweets surrounding them!
This is a very pretty bow and I love the combination of colors in it!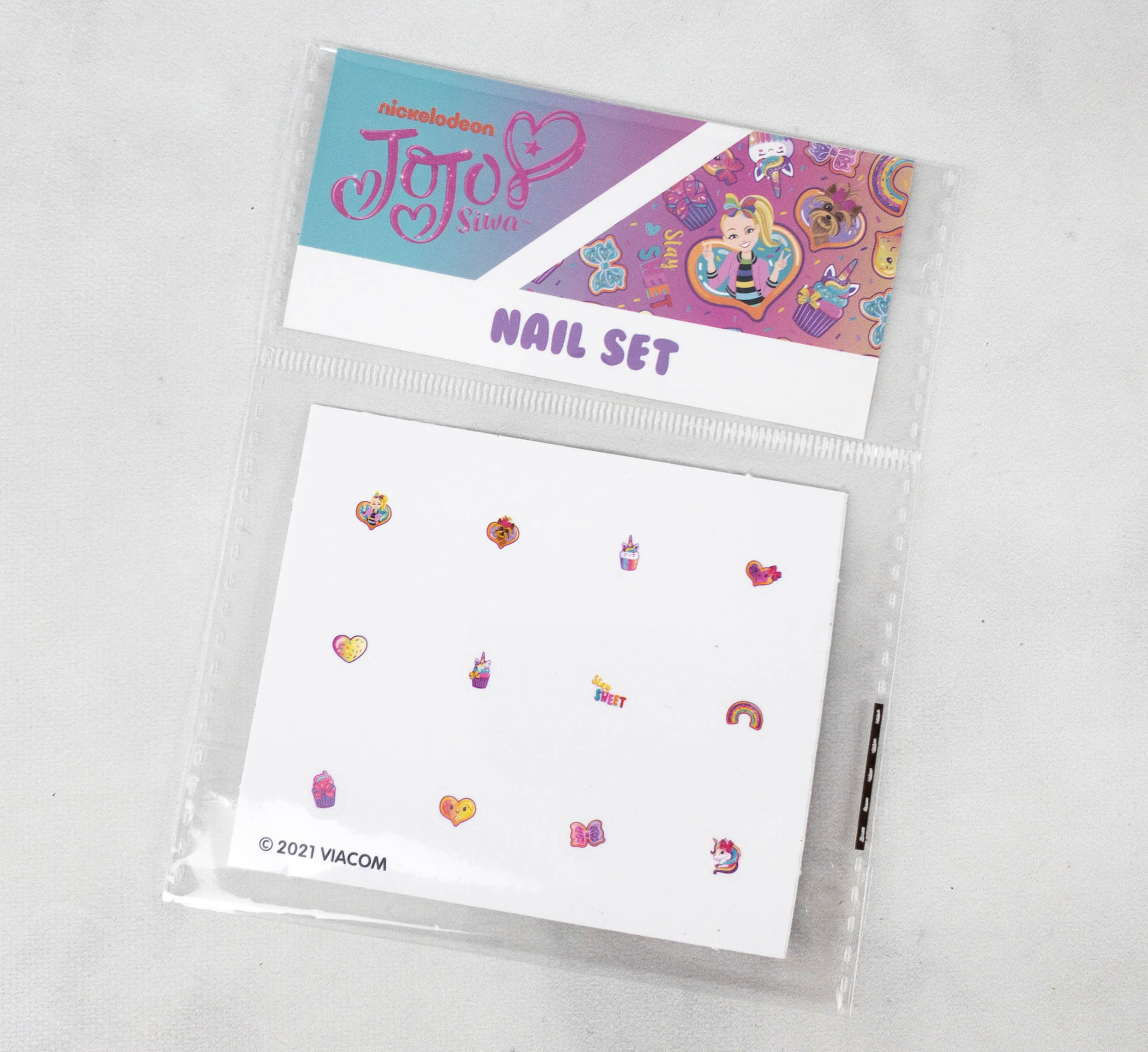 Nail Set. They also sent in these nail stickers! You can stick them on your nails for instant design! They're easy to remove too so it's safe for kids.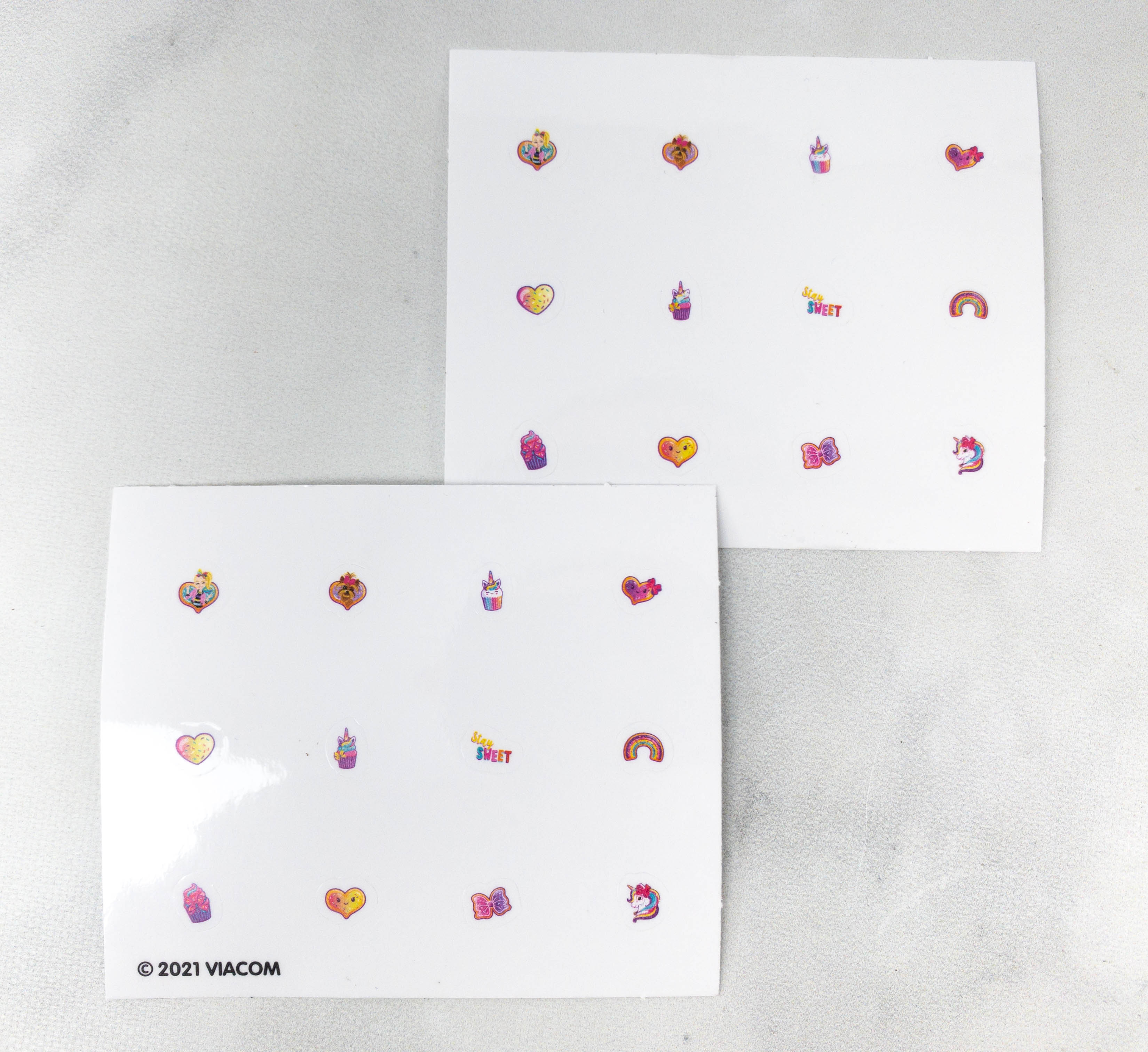 I like the pink and violet ribbon and the one that says "Stay Sweet"!
JoJo Apron. We also received this apron! It has a fuchsia pink base along with adorable prints!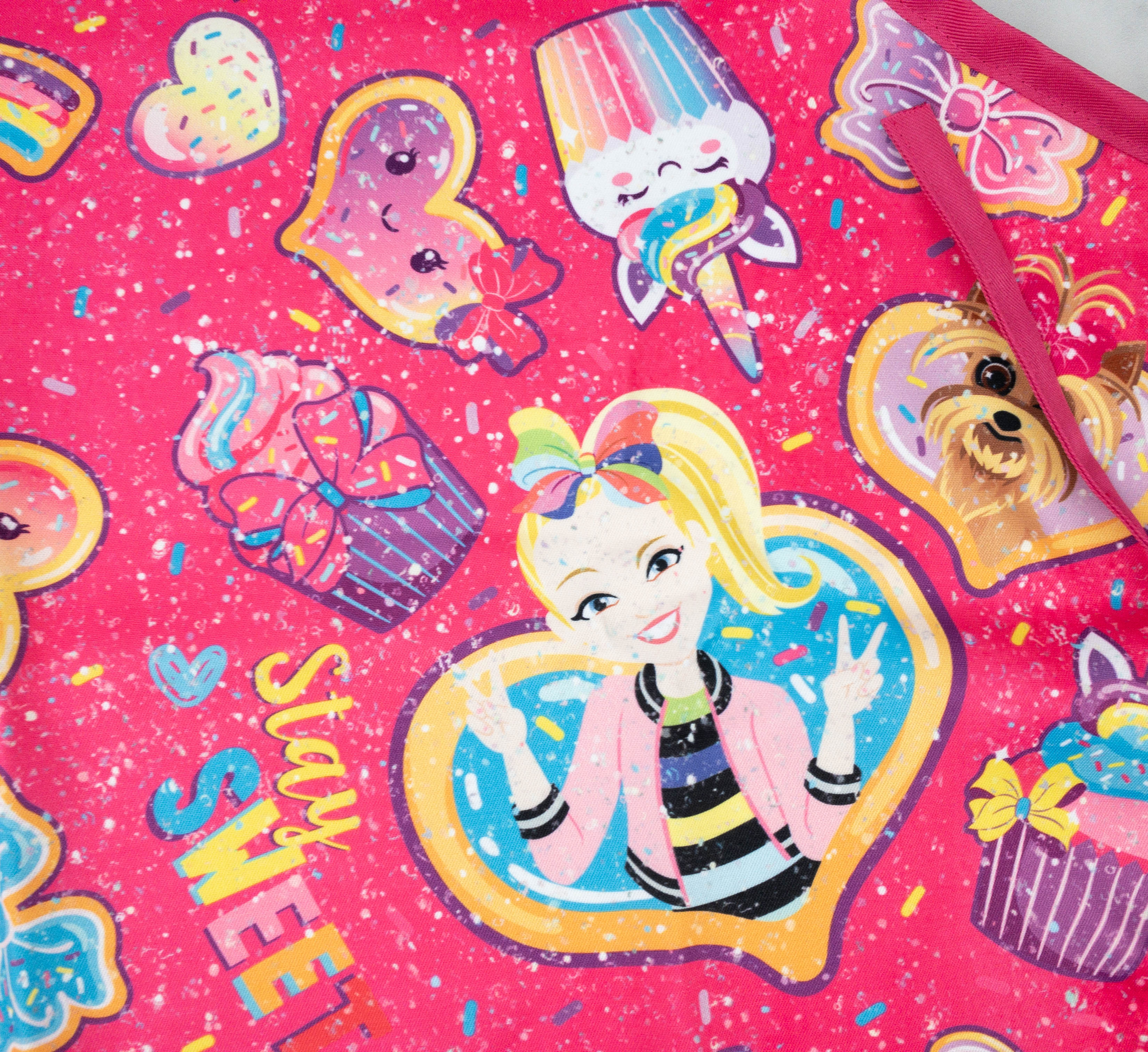 The print is the same as the one you will see in this quarter's exclusive ribbon! It has JoJo and BowBow along with different kinds of sweets!
The strap is also adjustable so you can customize the fit!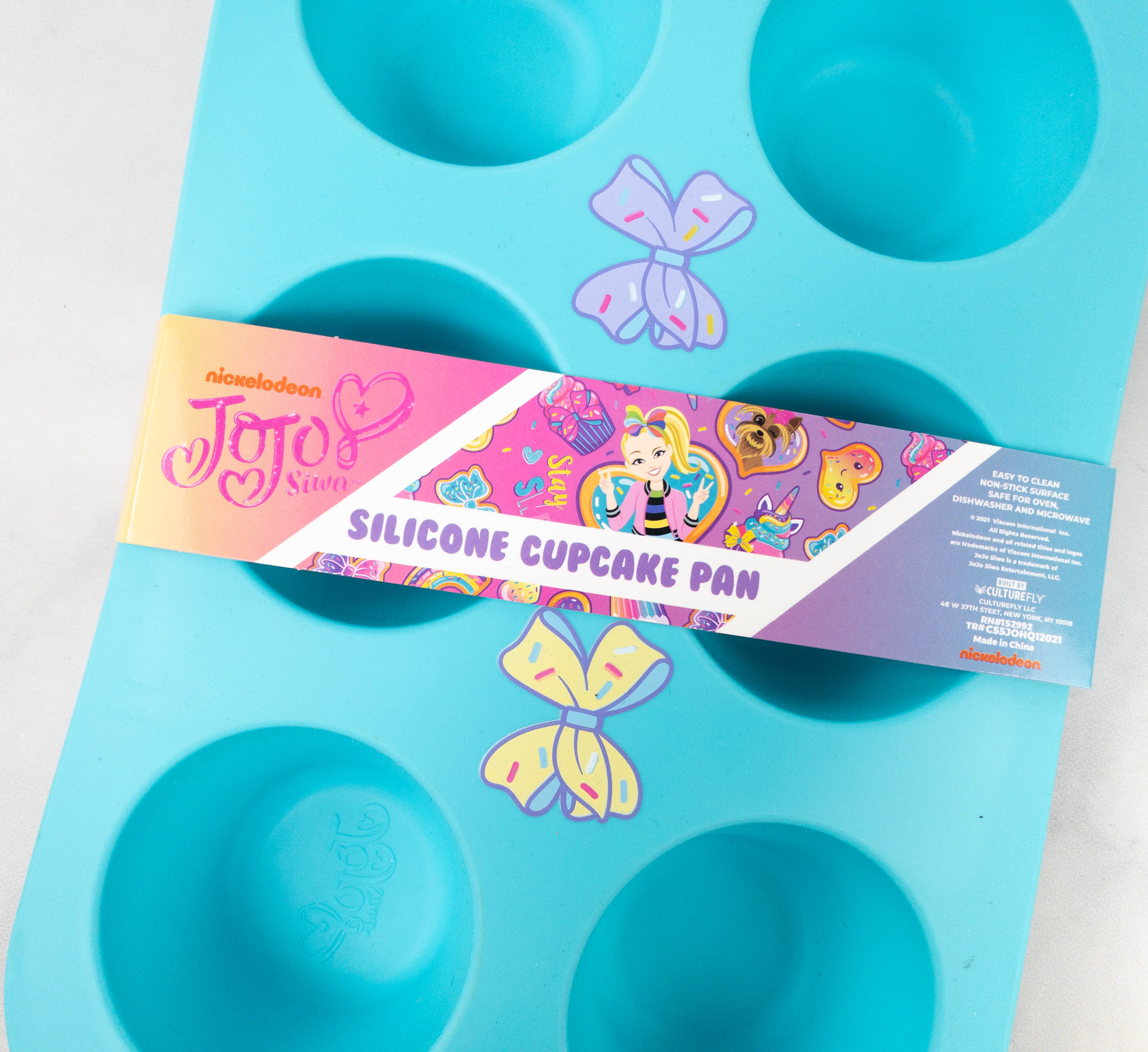 Cupcake Mold. There's also this silicone cupcake mold! It can hold up to 6 pieces of cupcakes at a time.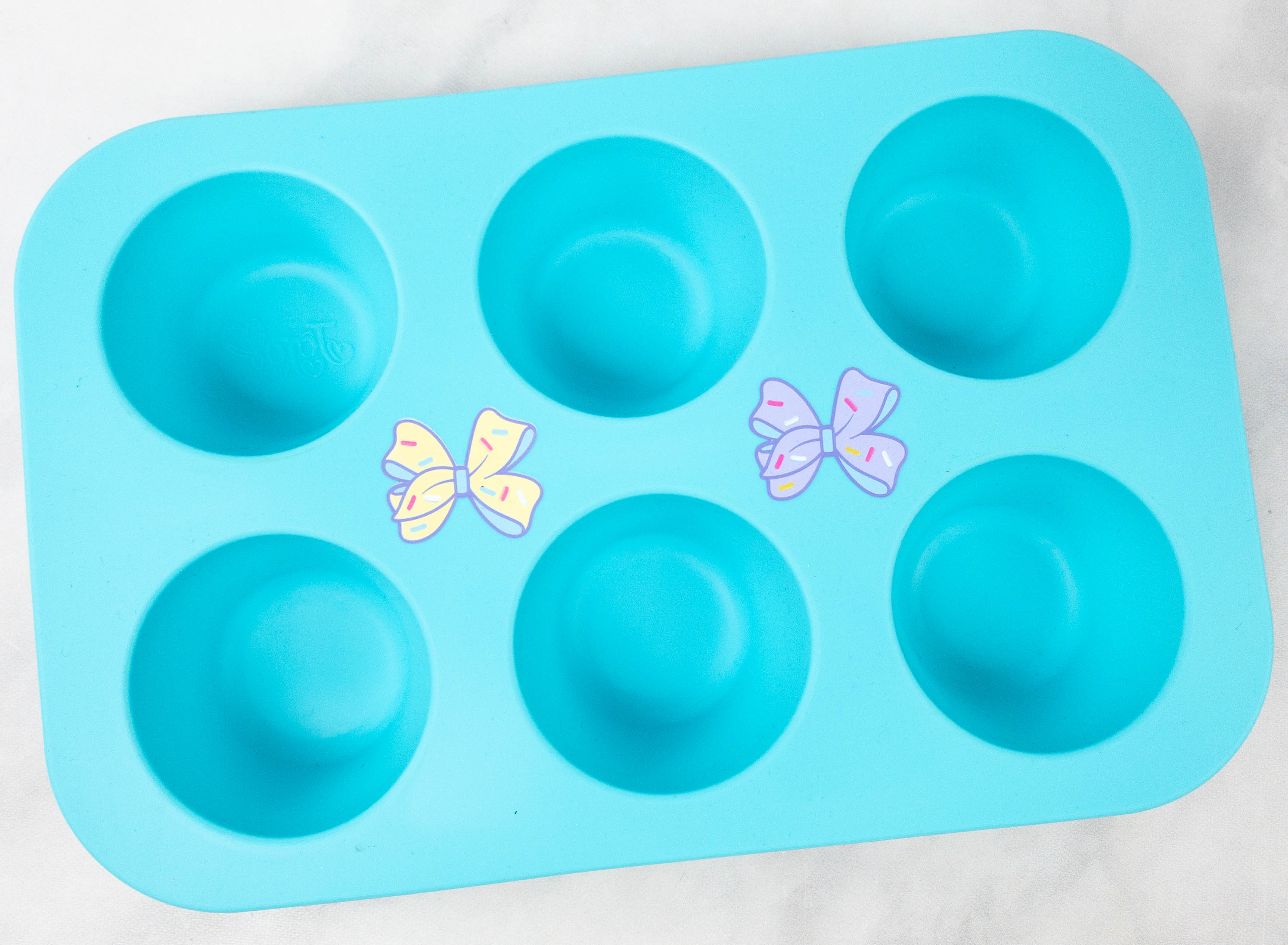 I love the blue base but what made it stand out are the ribbon prints!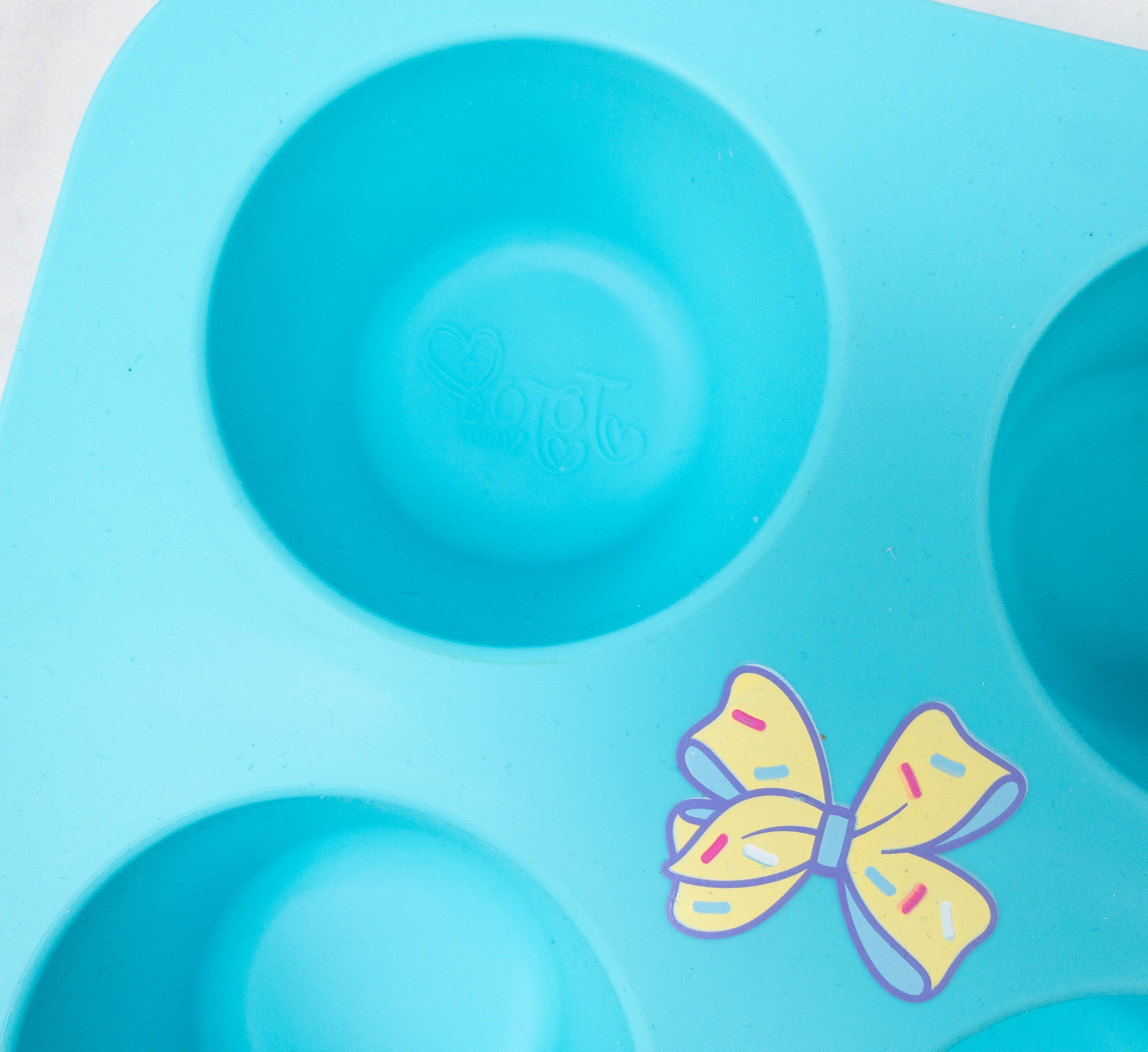 These are super easy to use and since they're made of silicone, they are non-stick so you don't need any oil or grease. They're also very easy to clean too!
Cupcake Liners. Of course they included the cupcake liners! The print is also same with the apron and it looks so cute. Use this when baking your cupcakes because liners help in preserving the moisture!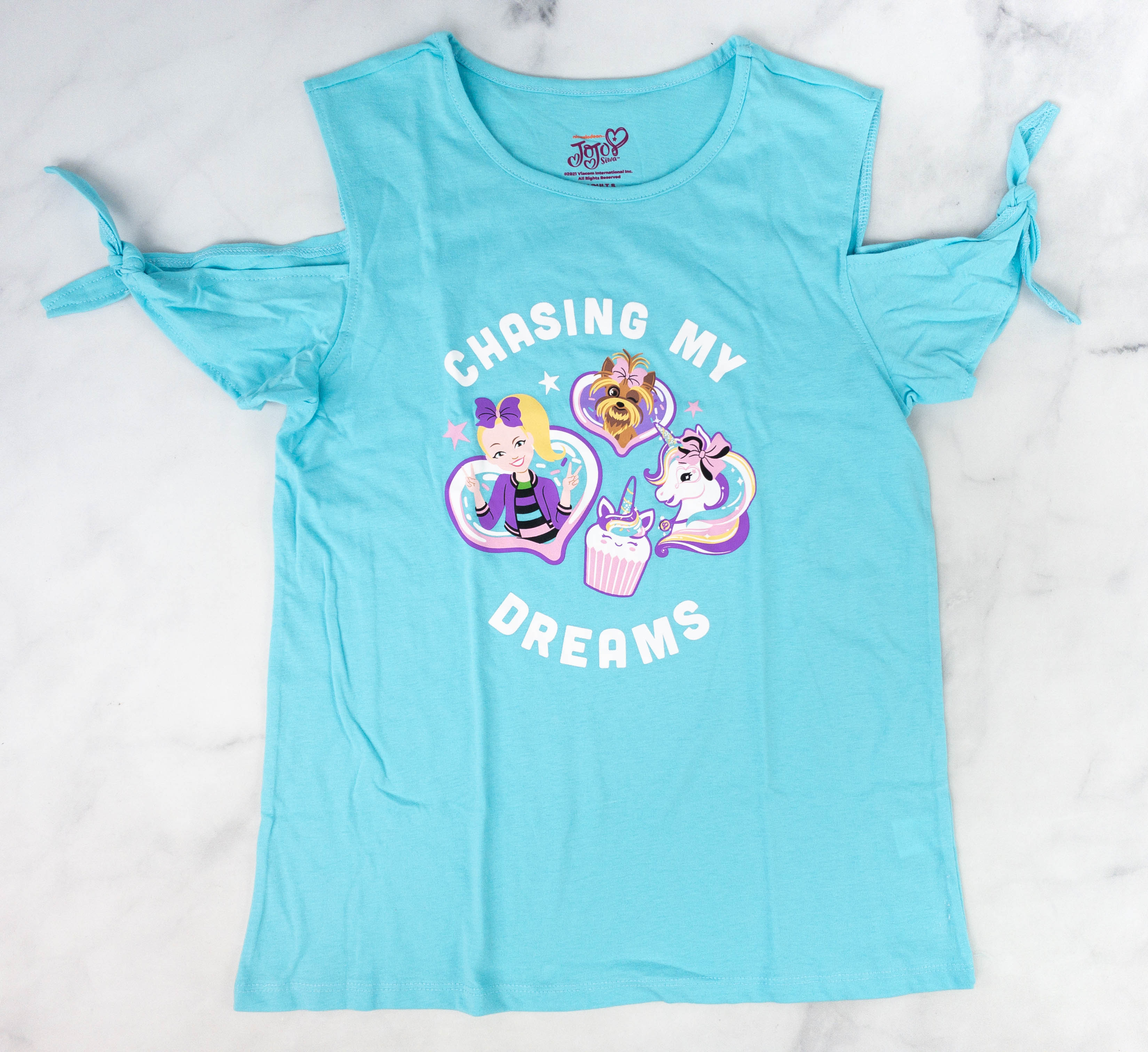 Chasing my Dreams T-Shirt. Lastly, we also received this adorable top!
I love the graphic design in front especially because it says "Chasing My Dreams".
The sleeve has a trendy, cut-out design that looks extra cute!
I love the sweet theme of this quarter's Jojo Siwa Box! All the items we received are really useful and I love how they made normal, regular-day items even special by making it colorful like the apron and the silicone cupcake pan. We really like the T-Shirt because it features a nice print and the color is fun and vibrant! Really perfect for us this summer, especially as my kids seem to have developed a baking addition – cupcakes are at the top of their list to make!
Are you getting The Jojo Siwa Box too?