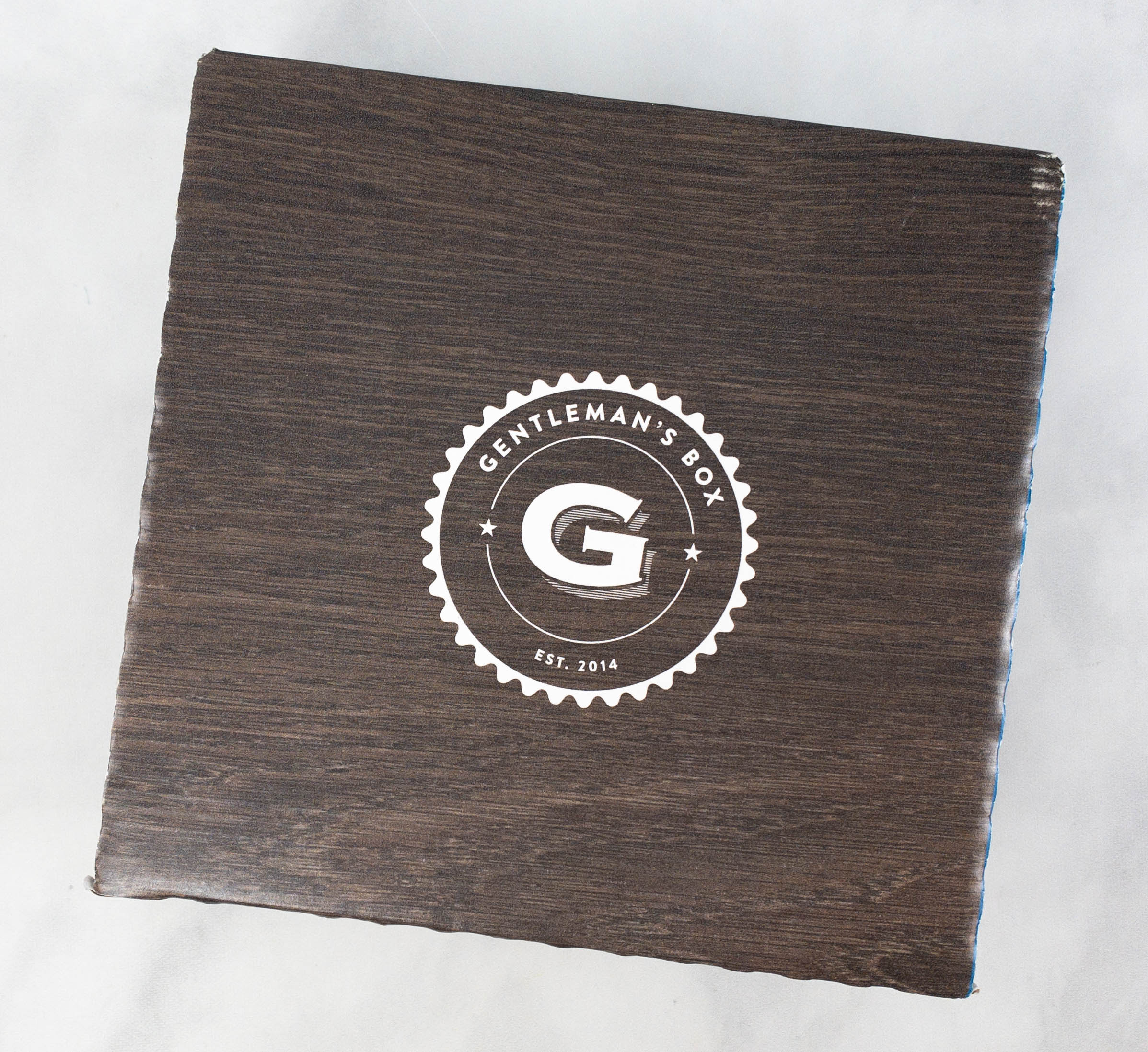 Gentleman's Box is a monthly subscription of men's accessories and grooming products. Each box is uniquely themed, honoring a noteworthy gentleman from the past or present. Currently, you can choose from two subscription types: The Classic Subscription with 4-5 products for $29 a month and The Premium Box with 4-6 premium accessories for $100 per quarter.
This is a review of The Classic Subscription.  The Gentleman's Box men's subscription box (both versions!) made the list in our 2021 readers' choice picks of best subscription boxes for men!
DEAL: Save $5 on your first regular box. Use coupon code HELLO.
The inner part of the box lid listed some qualities on how to be a true Gentleman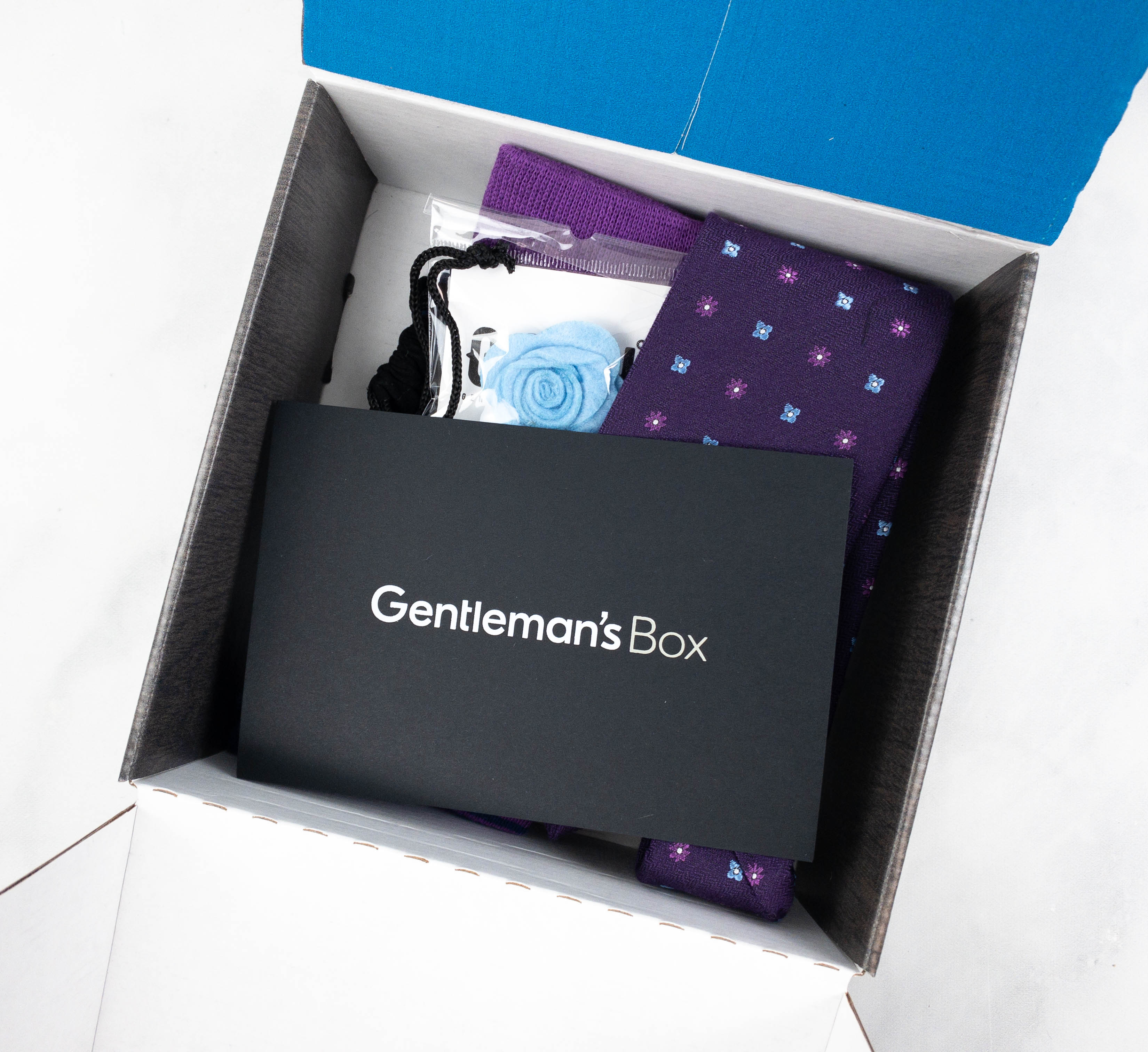 There are no extra packaging materials inside, but the items arrived in great condition.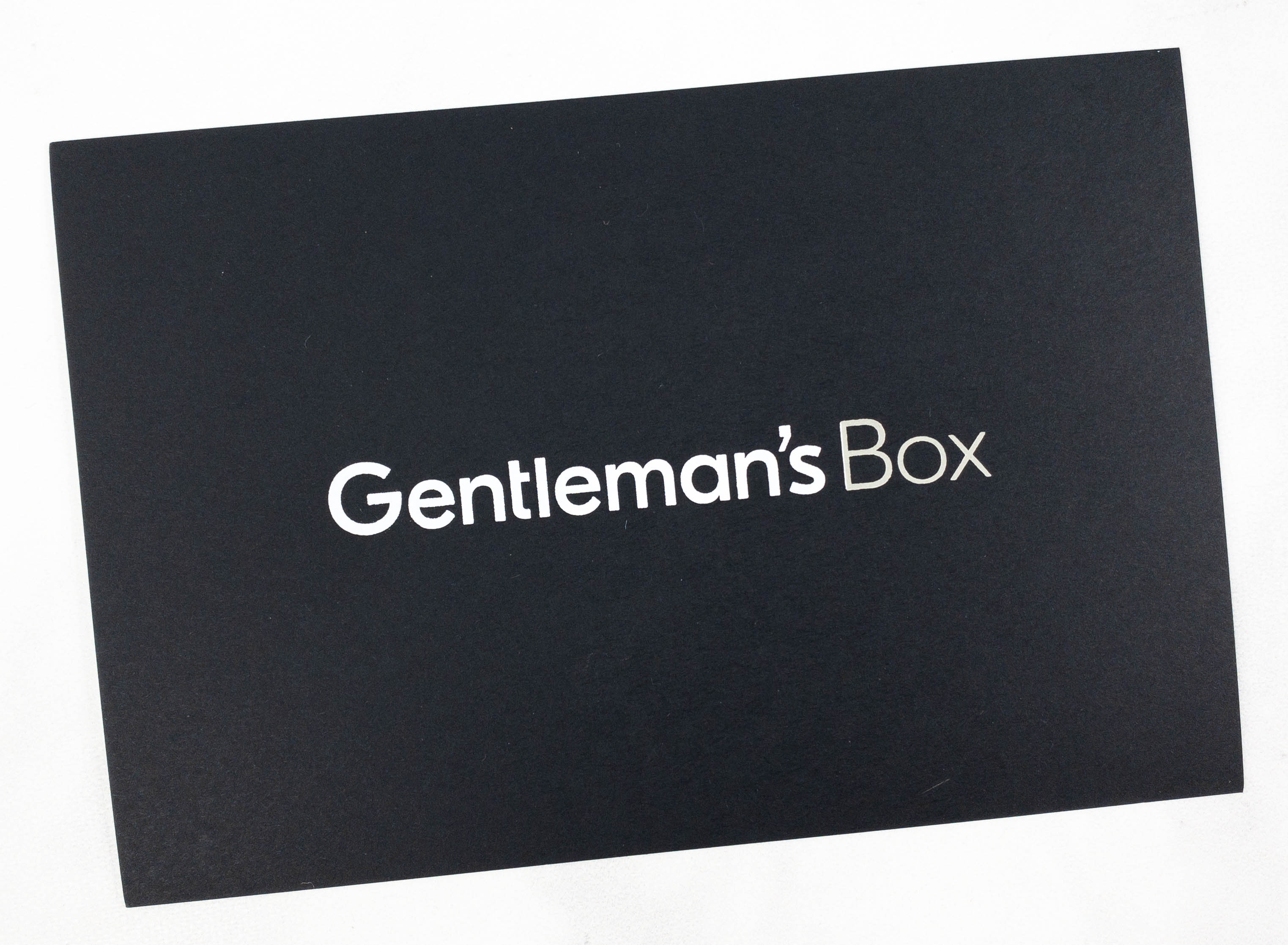 Instead of sending a booklet, the box included an information card.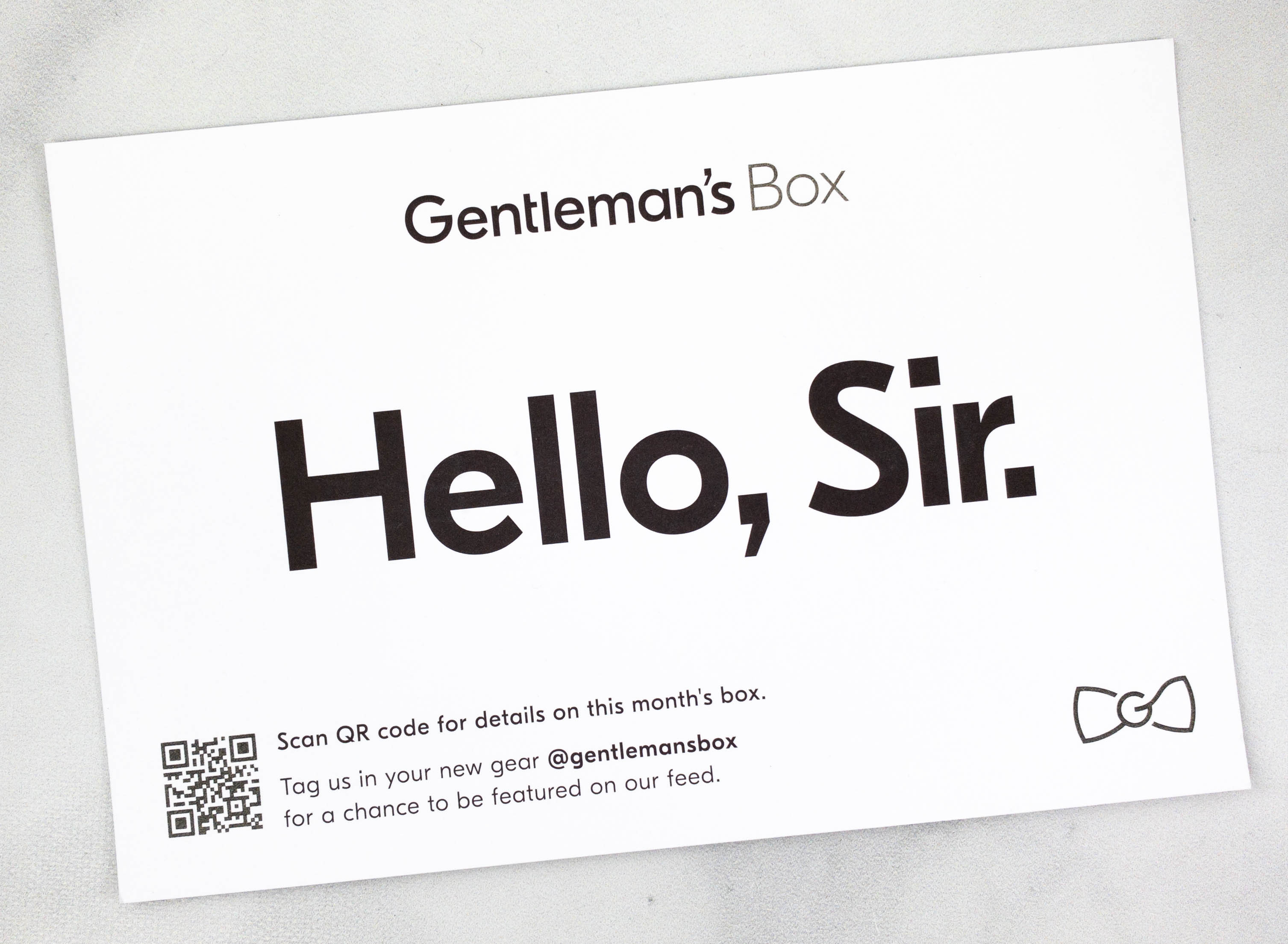 At the back is a QR code that will take us to the box's virtual insert.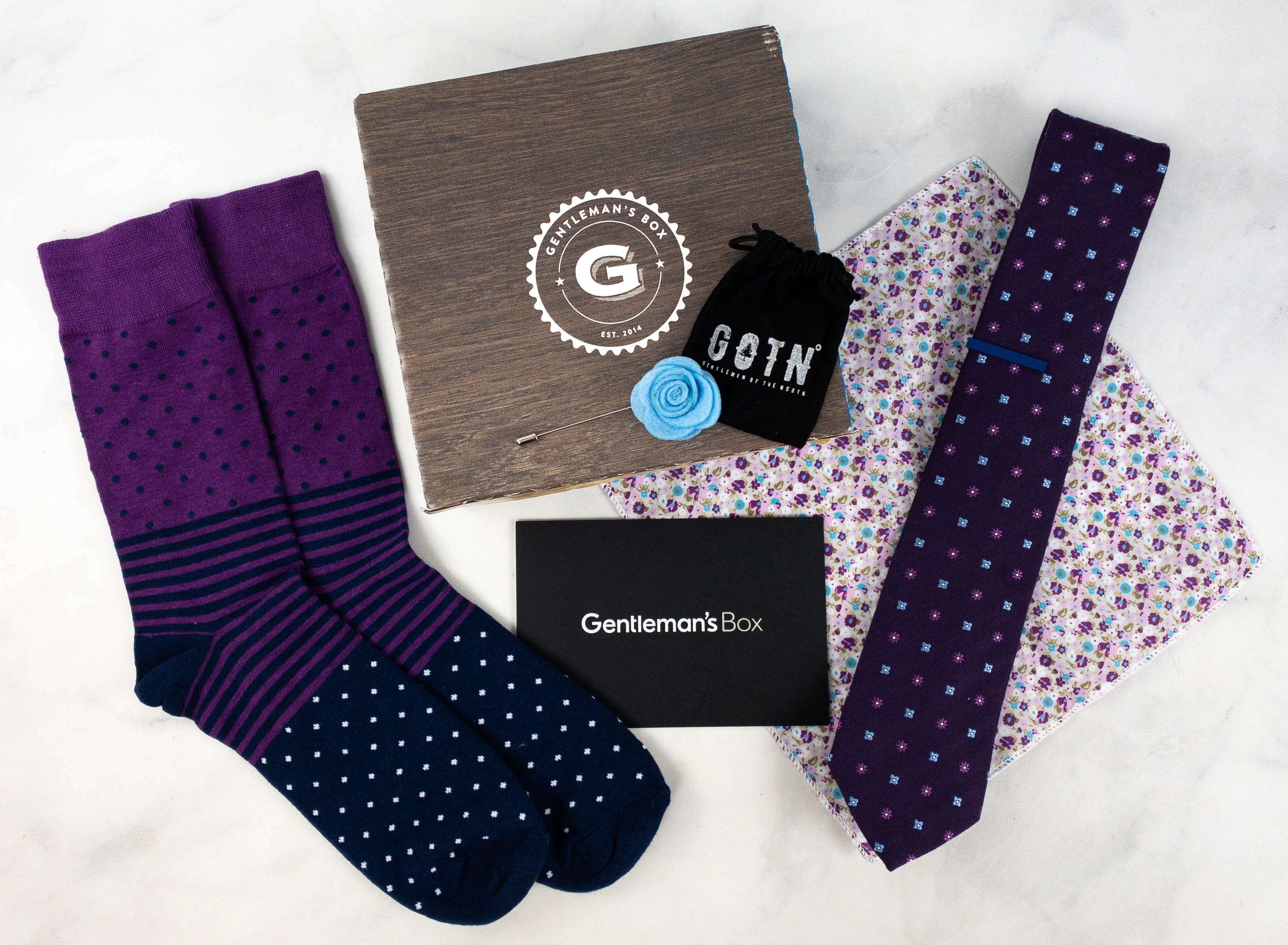 Everything in my box!
Flower Tie/Lapel Pin. First up is a Flower Tie lapel pin that can add style to any kind of suit.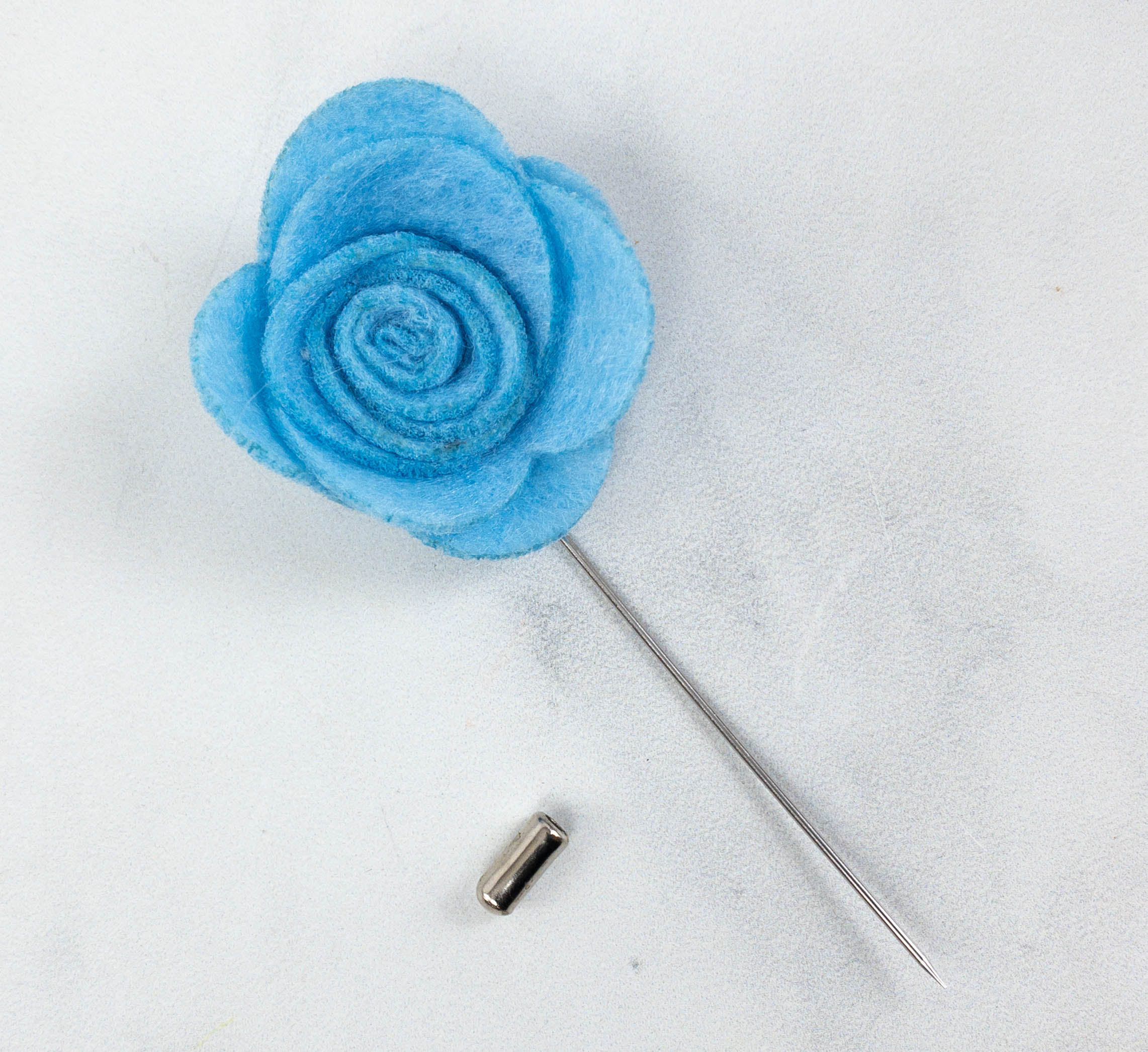 The flower has a light blue color that can be matched with either dark or light colored outfits.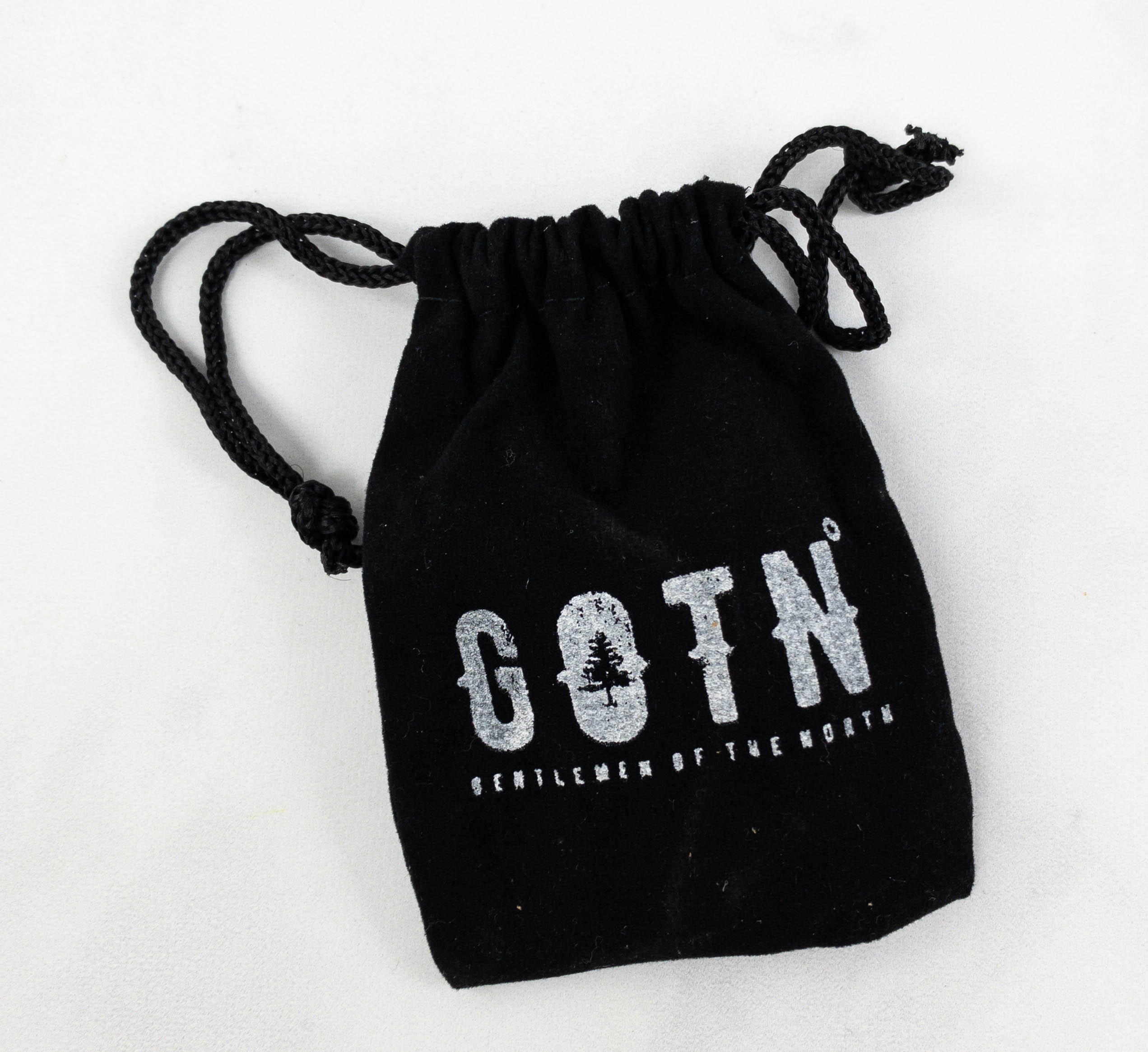 Navy Brass Tie Clip. Tie clips plays a vital role in providing form and function. Aside from adding an added style on my overall appearance, it also secures my tie in place at all times. It came in an elegant black drawstring pouch bag.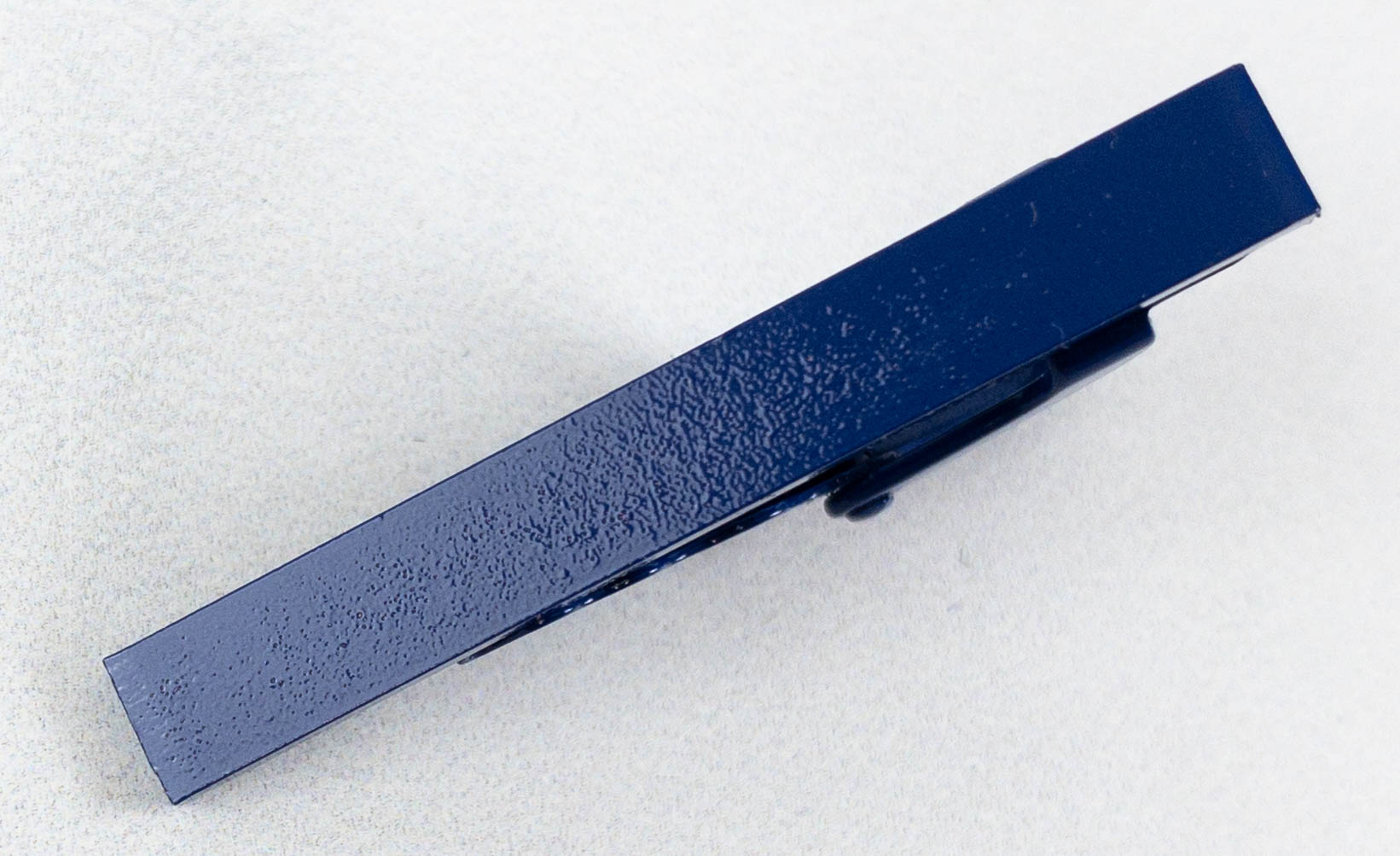 It has a nice nay blue color with a textured surface.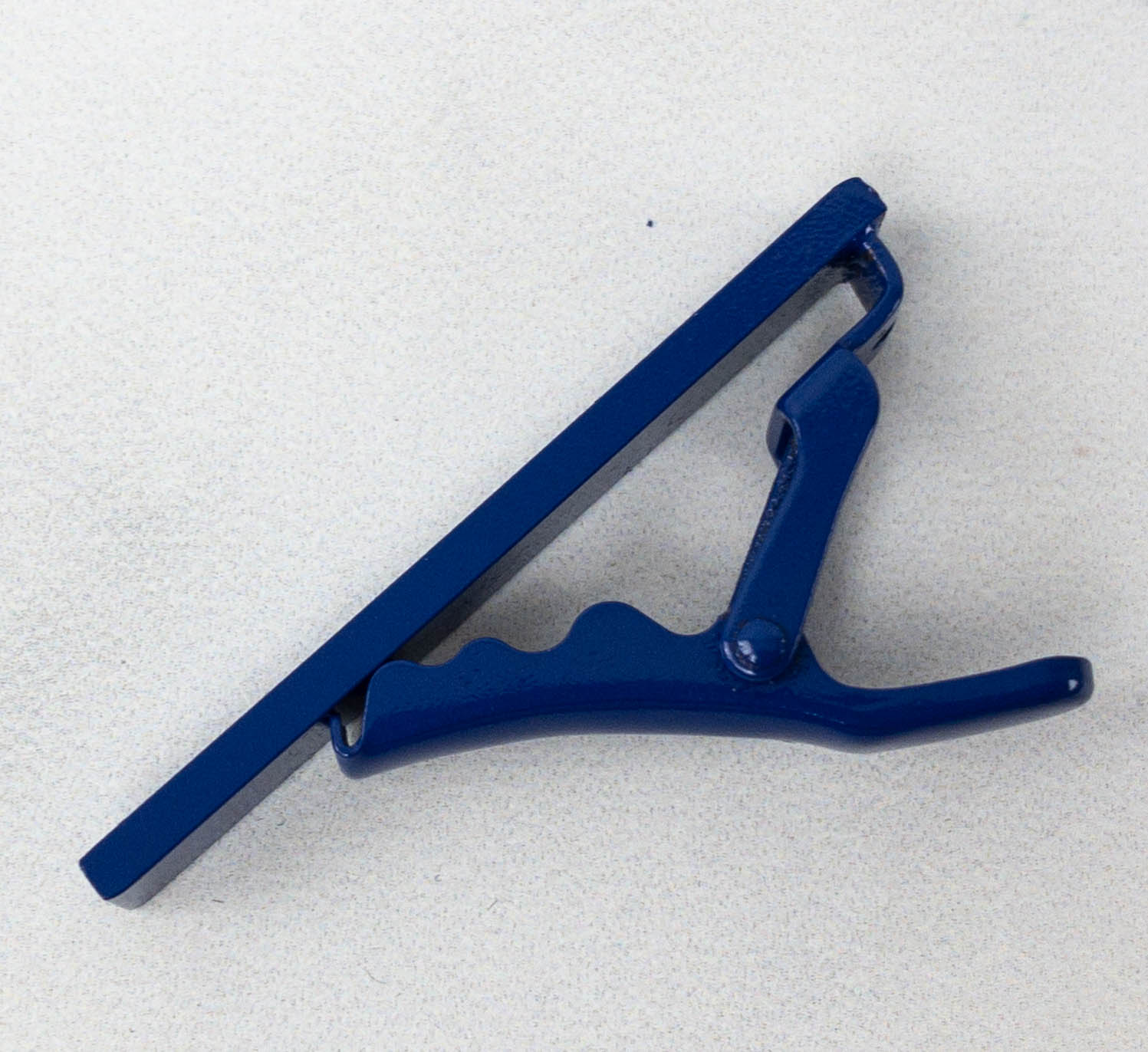 This is a nice clothing accessory to prevent my tie from swinging and to ensure that it hangs straight at all times.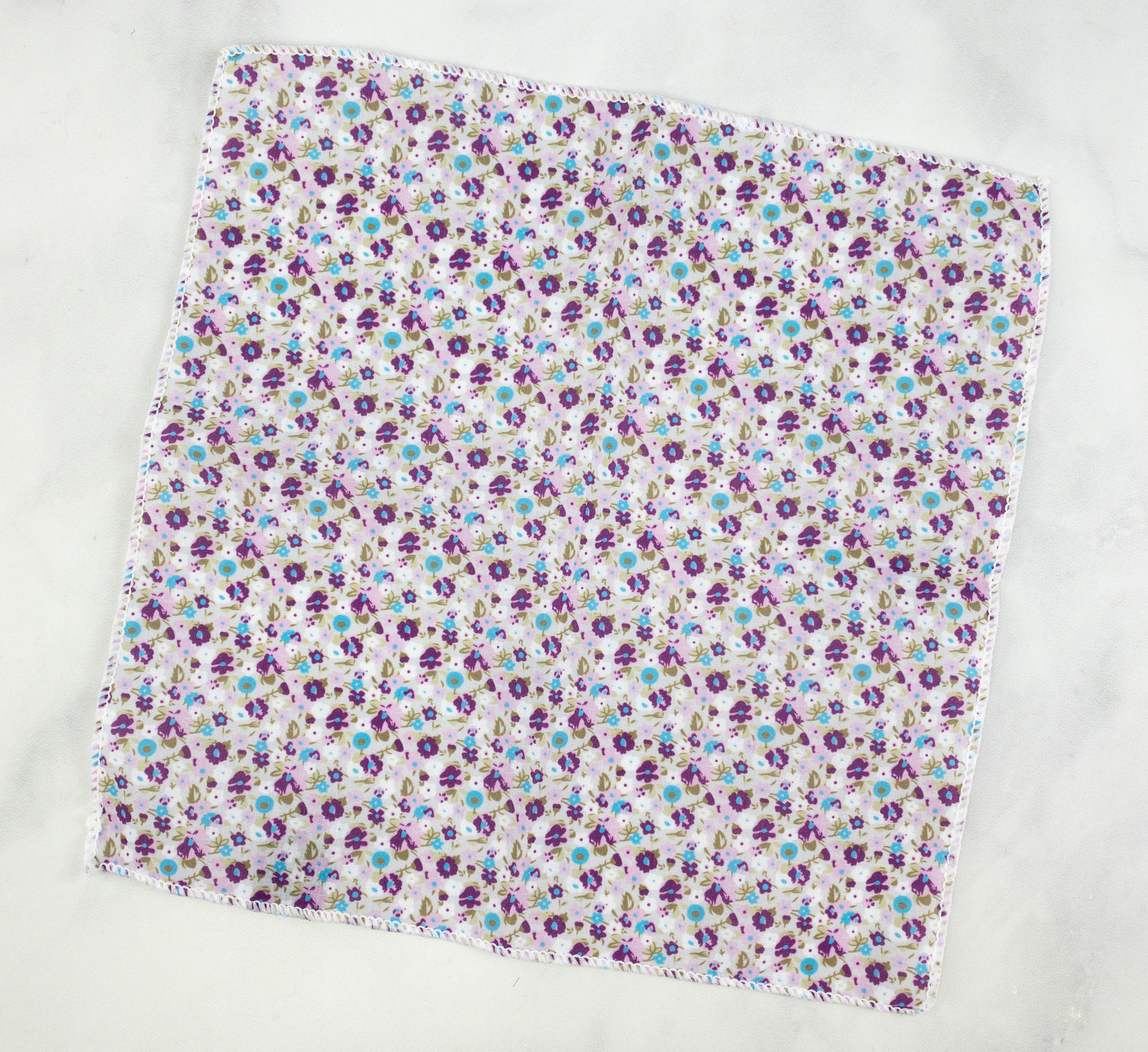 Cotton Pocket Square. This floral pocket square with beautiful color combination is truly a head turner. It also has a fine quality fabric that contributes to its overall sophisticated look.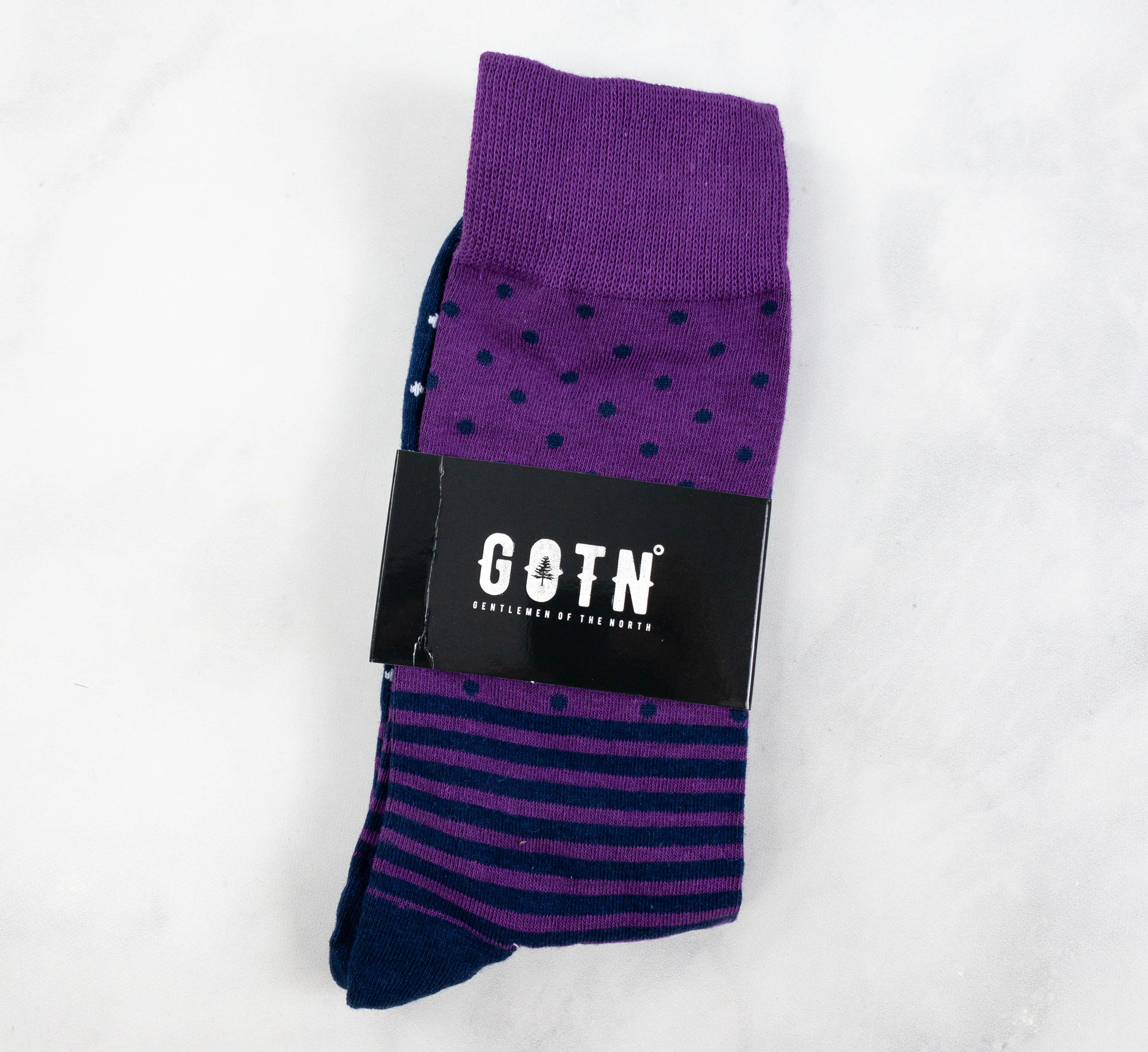 Tri-Blend Socks. I also got a nice pair of crew-cut style socks from GOTN.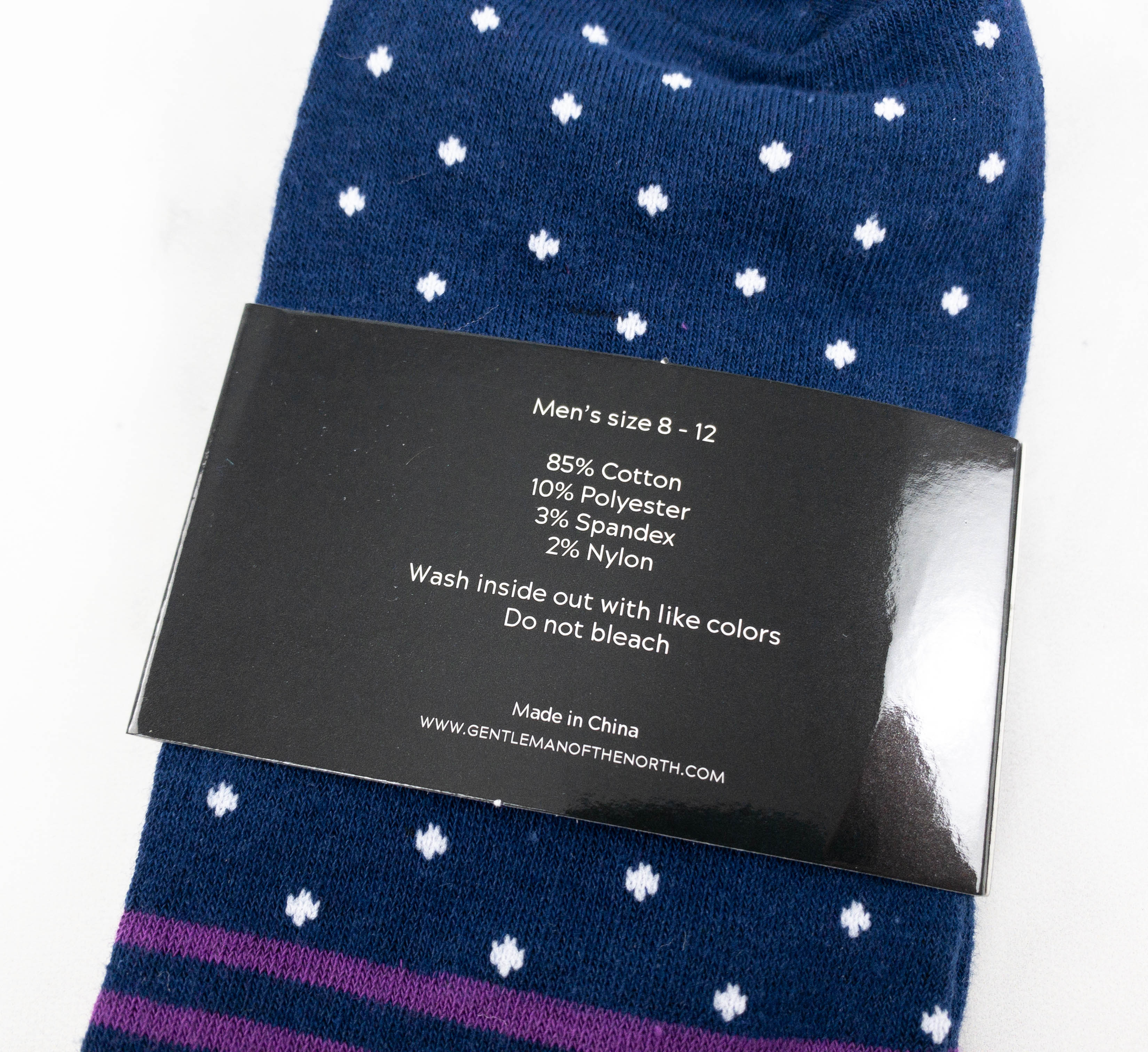 According to the label, these premium socks are made from 85% cotton, 10% polyester, 3% spandex and 2% nylon. They fit shoe sizes 8-12.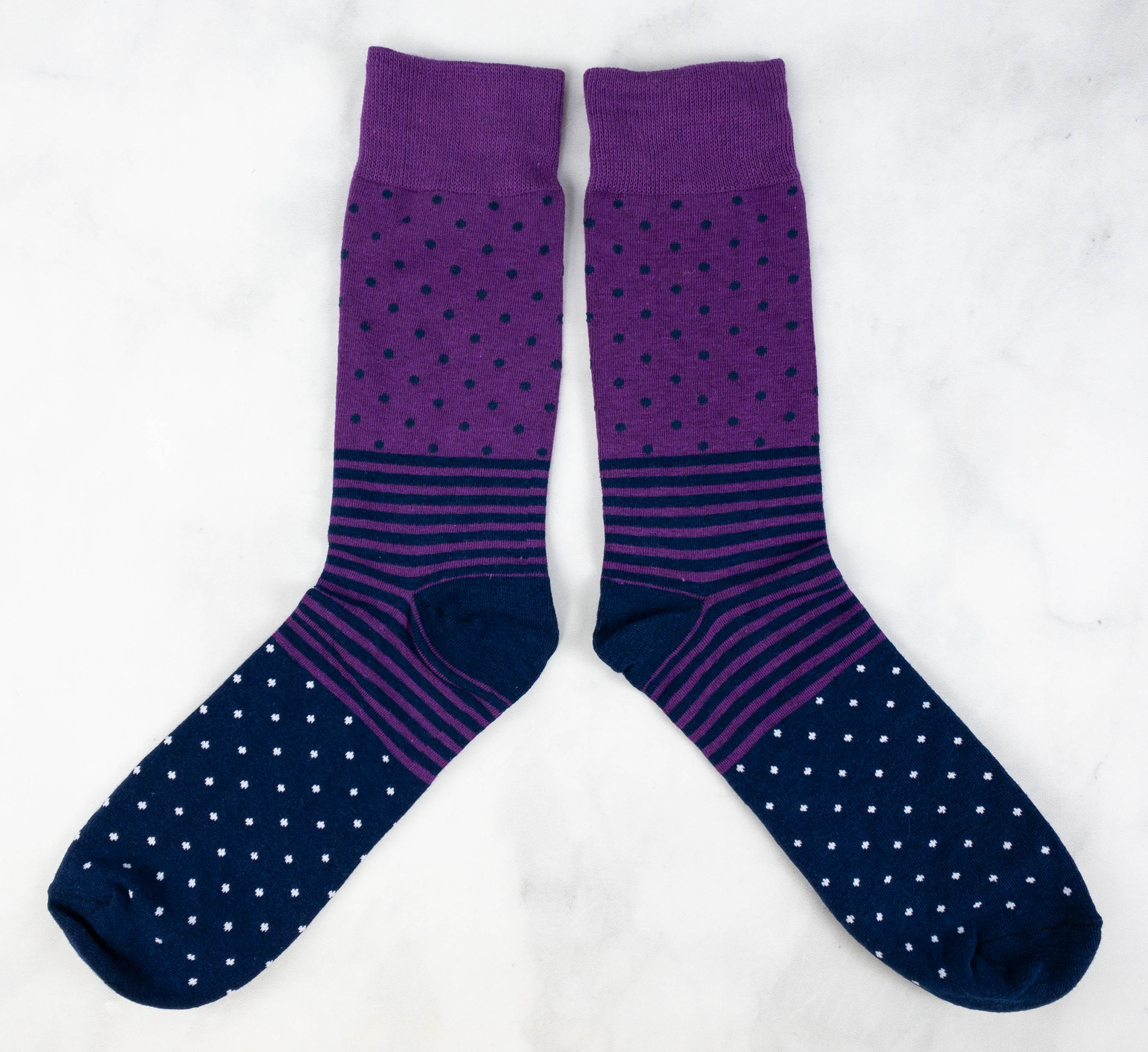 As expected, the pair is so comfortable to wear because of the soft and breathable materials used to make them.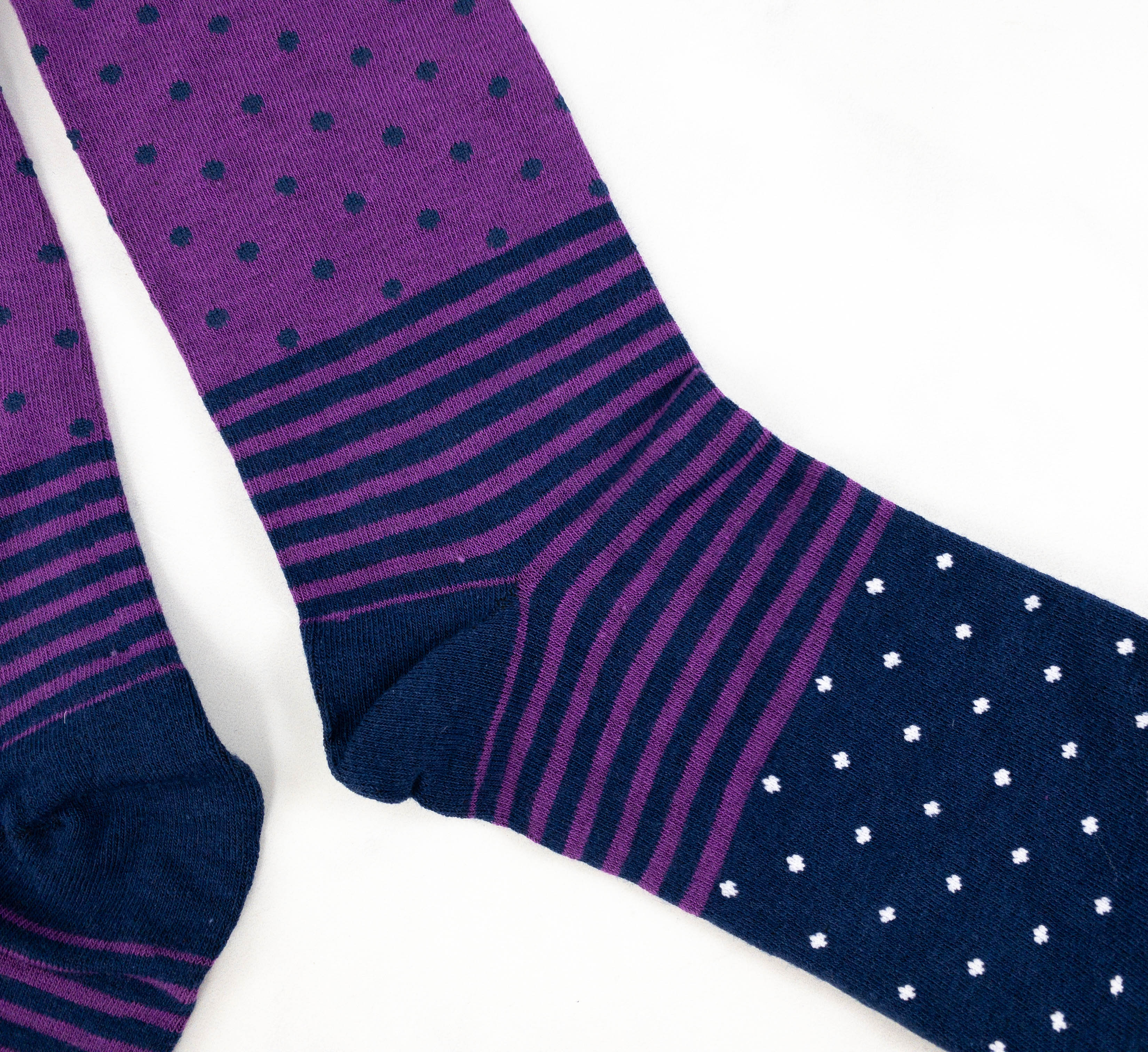 They look good specially with the purple and navy color combination.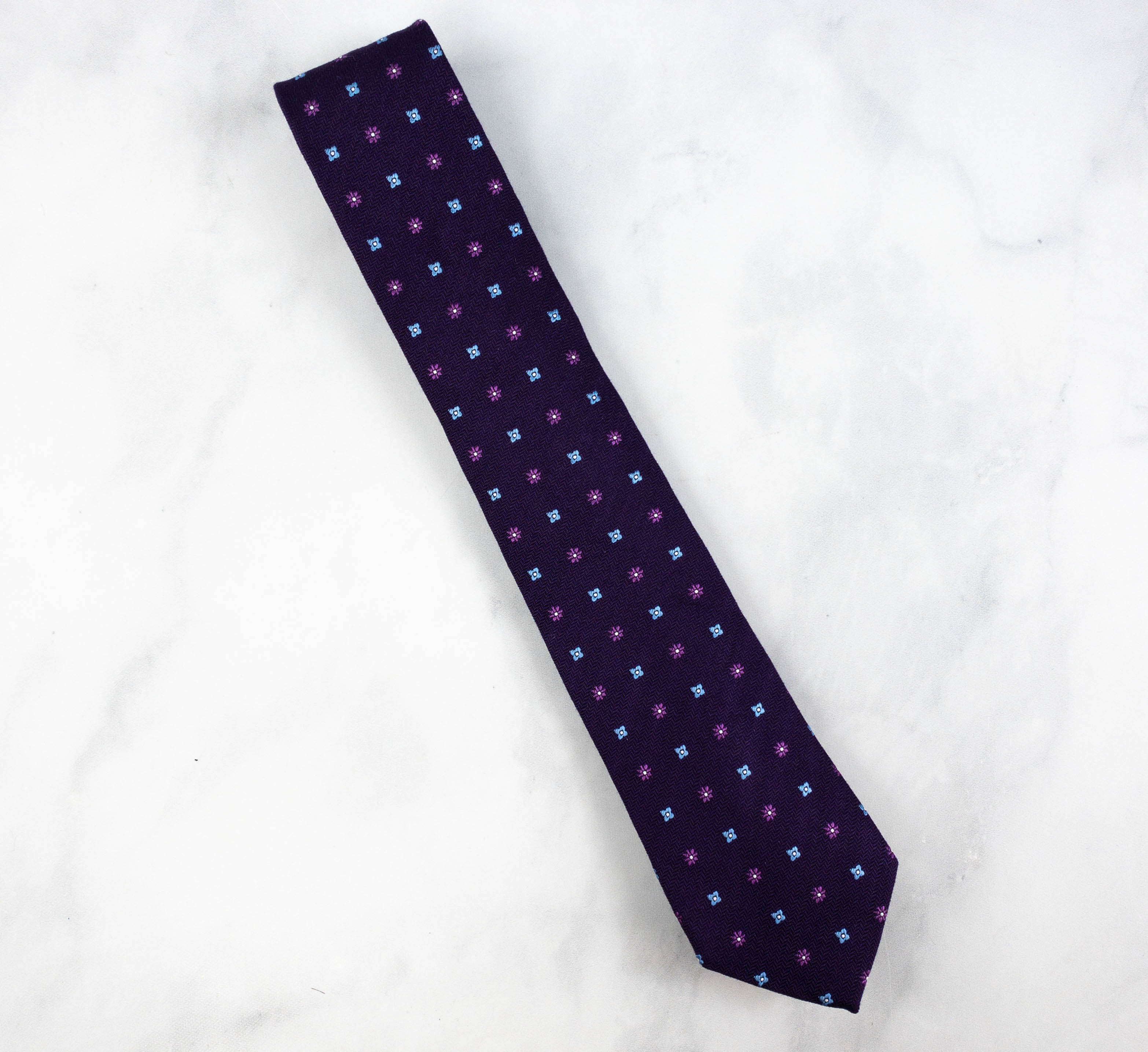 Classic Silk Tie. Here's a classic silk tie to match the rest of the items in this month's box.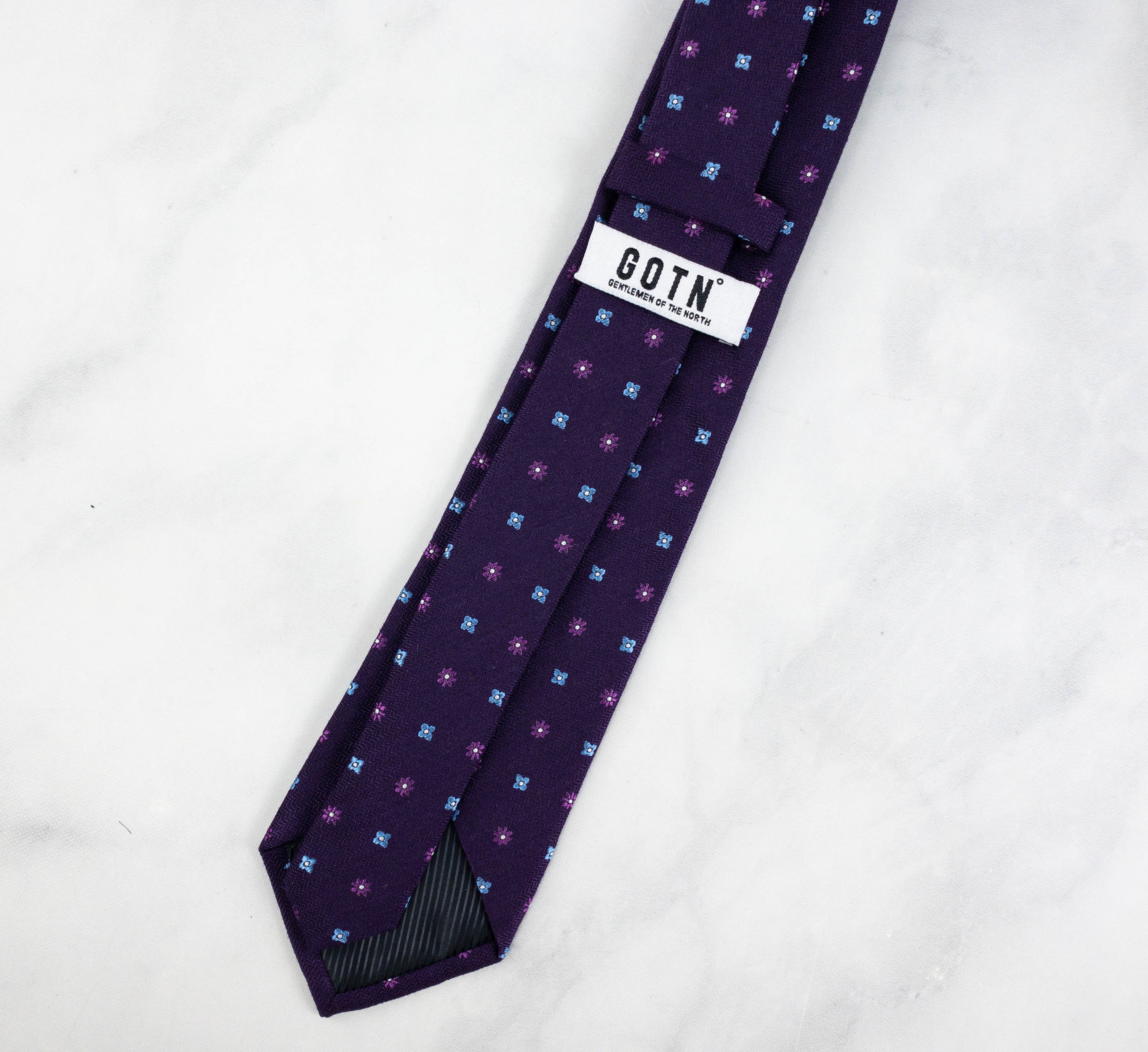 The back of the tie features a single strap insert and the brand's logo just below it. This insert secures the excess tie for a neat look.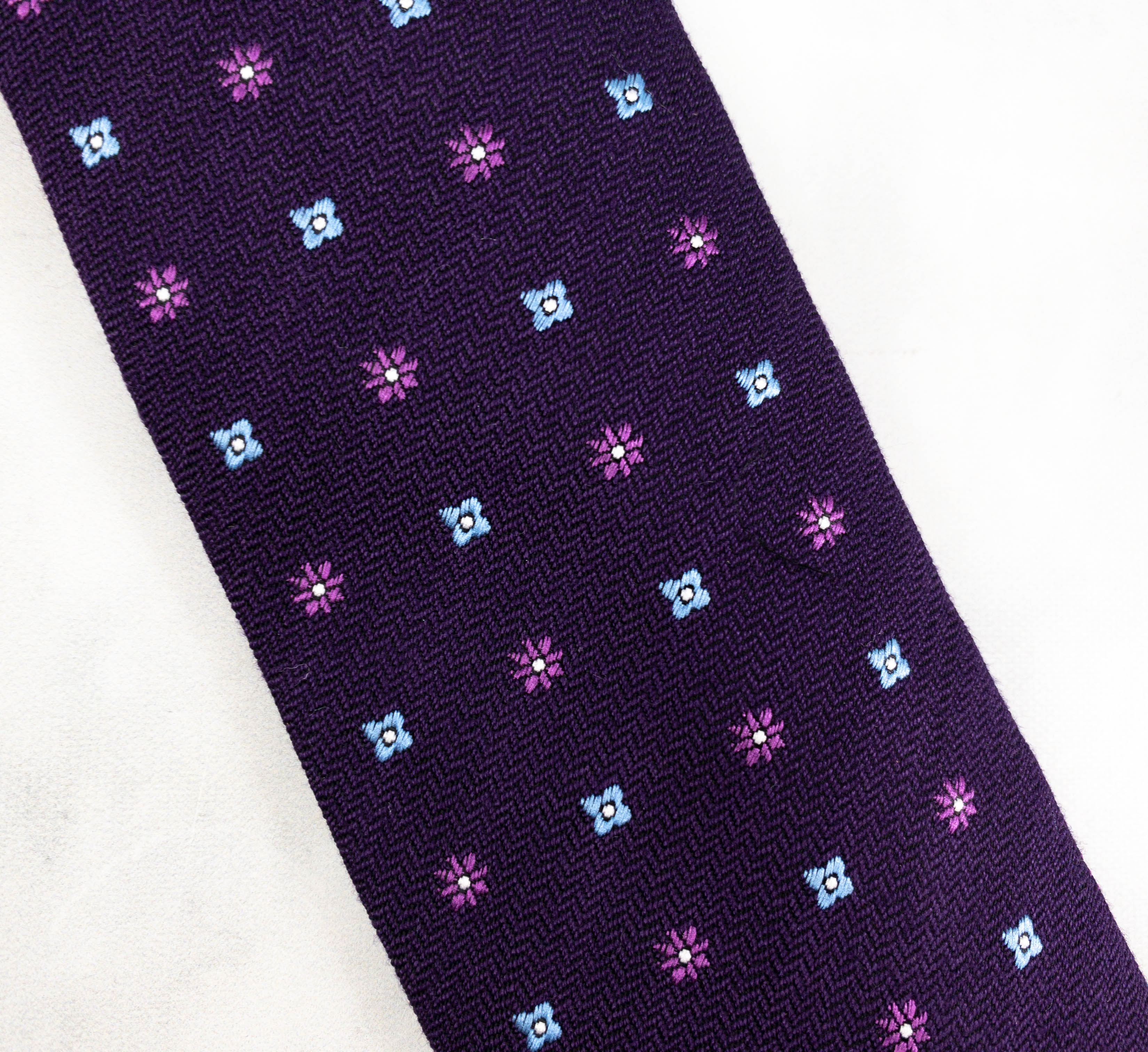 The tie has a navy base color with purple and powder blue floral designs all over.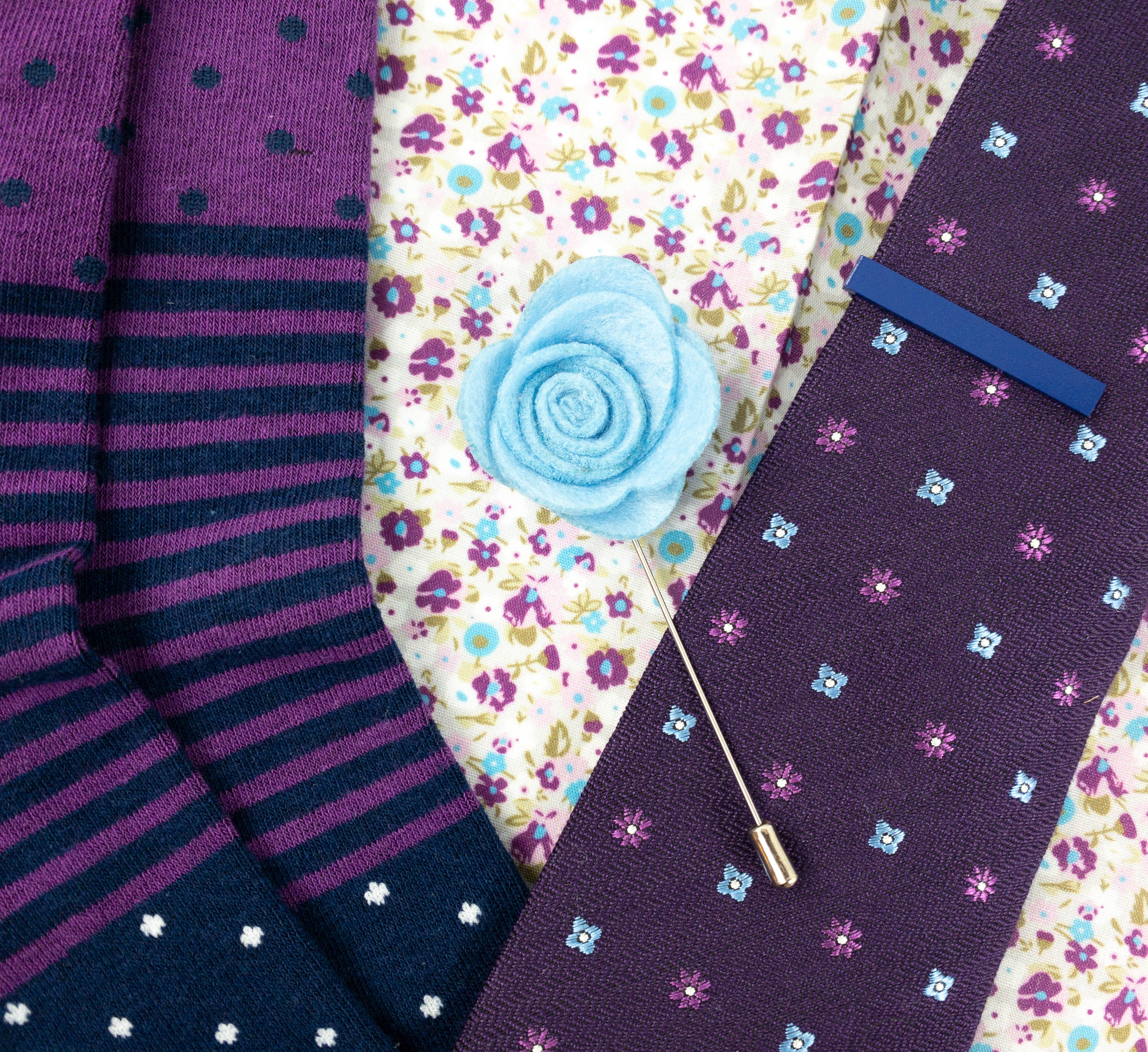 Here's a look of the items that I received this month. They all look great and pair well with each other.
The items from this month's Gentleman's Box already match each other so dressing up is way easier. As always the curation included high-quality men's accessories that are great additions to my existing clothing accessories. They all look beautiful and elegant to make sure I look good for important meetings and occasions. For men who need formal wear regularly, this is the ideal subscription to try!
What do you think of this month's box?