The Clay Box is a monthly activity subscription box for kids that teaches them about clay, sculpture, and pottery. For $28 a month, each box contains a themed art lesson plus enough materials and tools for 2 people. The projects are ideal for children ages 6 and up, and they also provide easy-to-follow instructions and video tutorials. Also available is the Mini Clay Kit ($18) with enough clay and materials for one sculpture. It's great for testing out the subscription before signing up for a monthly plan.
DEAL: Get 10% off your first box! Use the coupon code NEWMEMBER at checkout.
Some of the items were packed in plastic.
There's also a note that invites the kids to an online clay art class.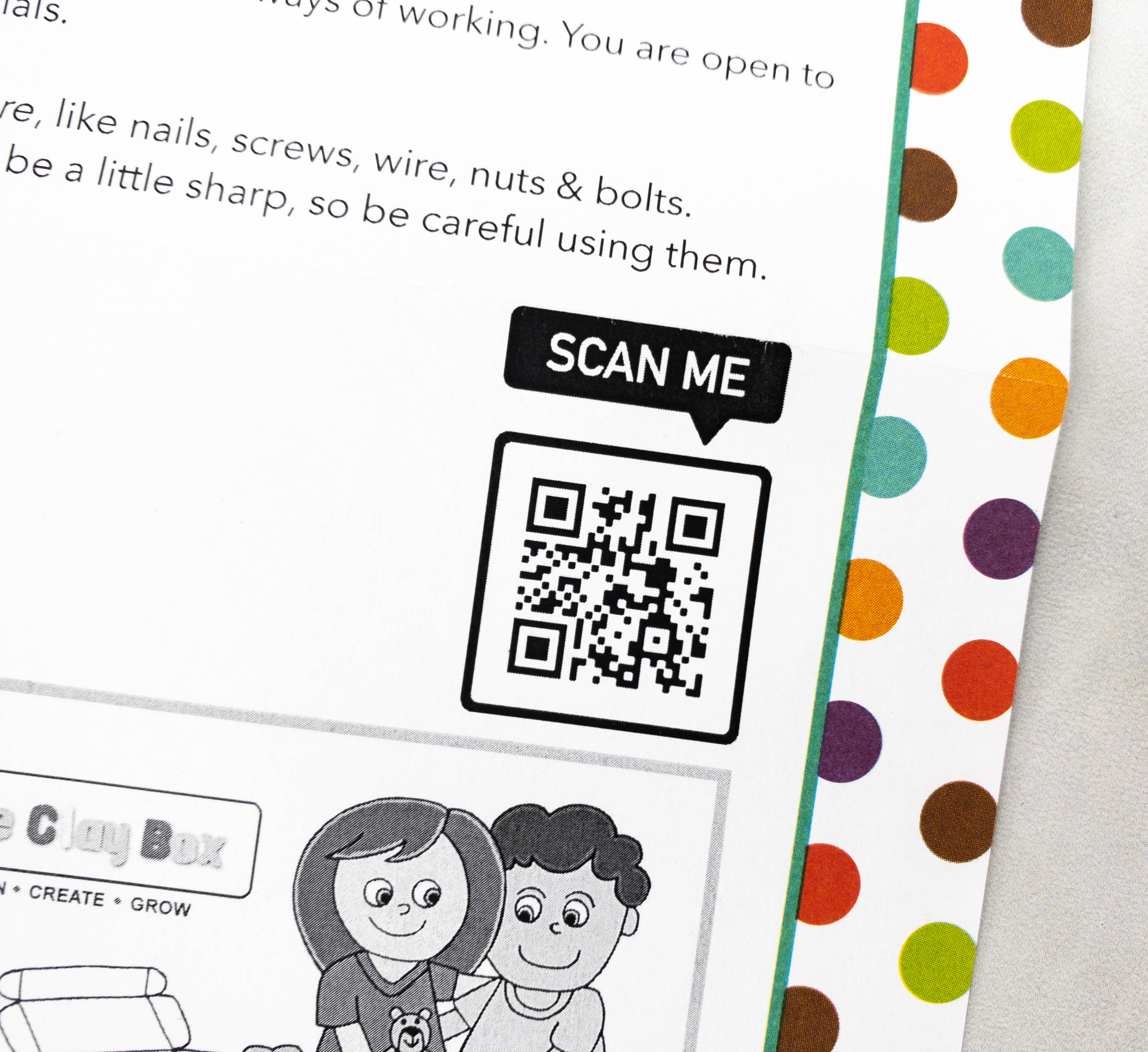 It also includes a QR code that directs us to a YouTube video about this month's box.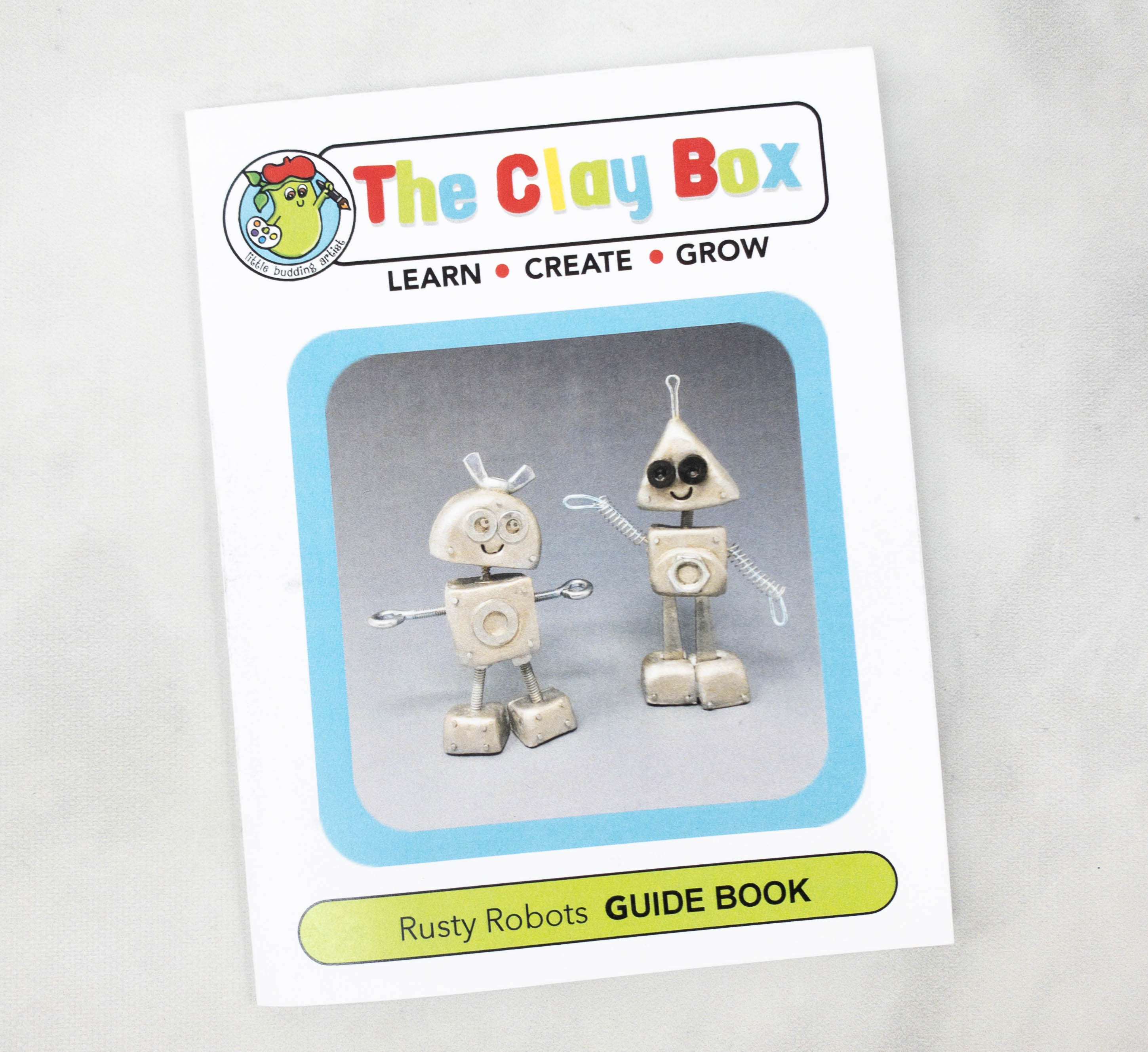 This month's theme is Rusty Robots!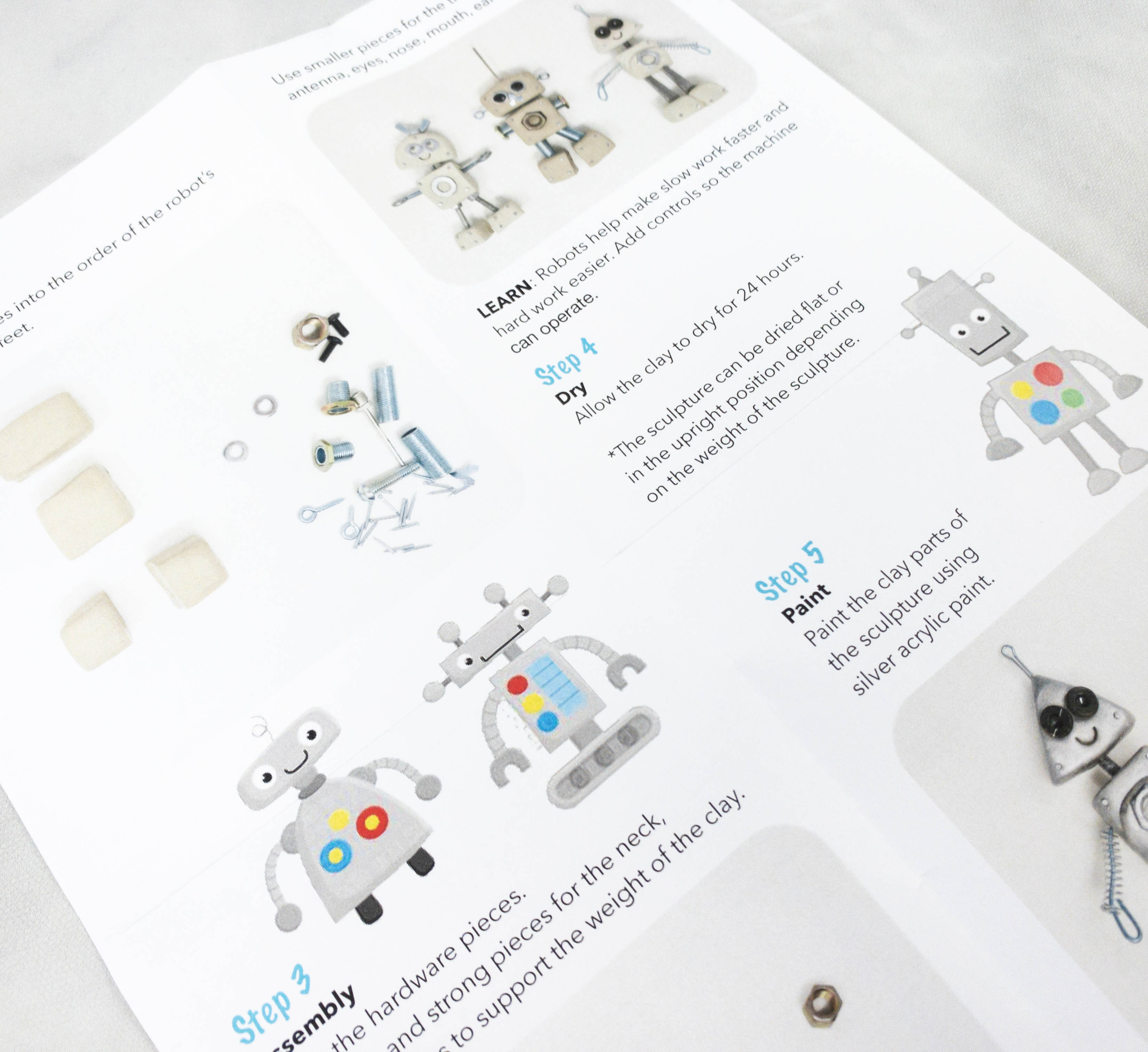 This looks like a fun activity!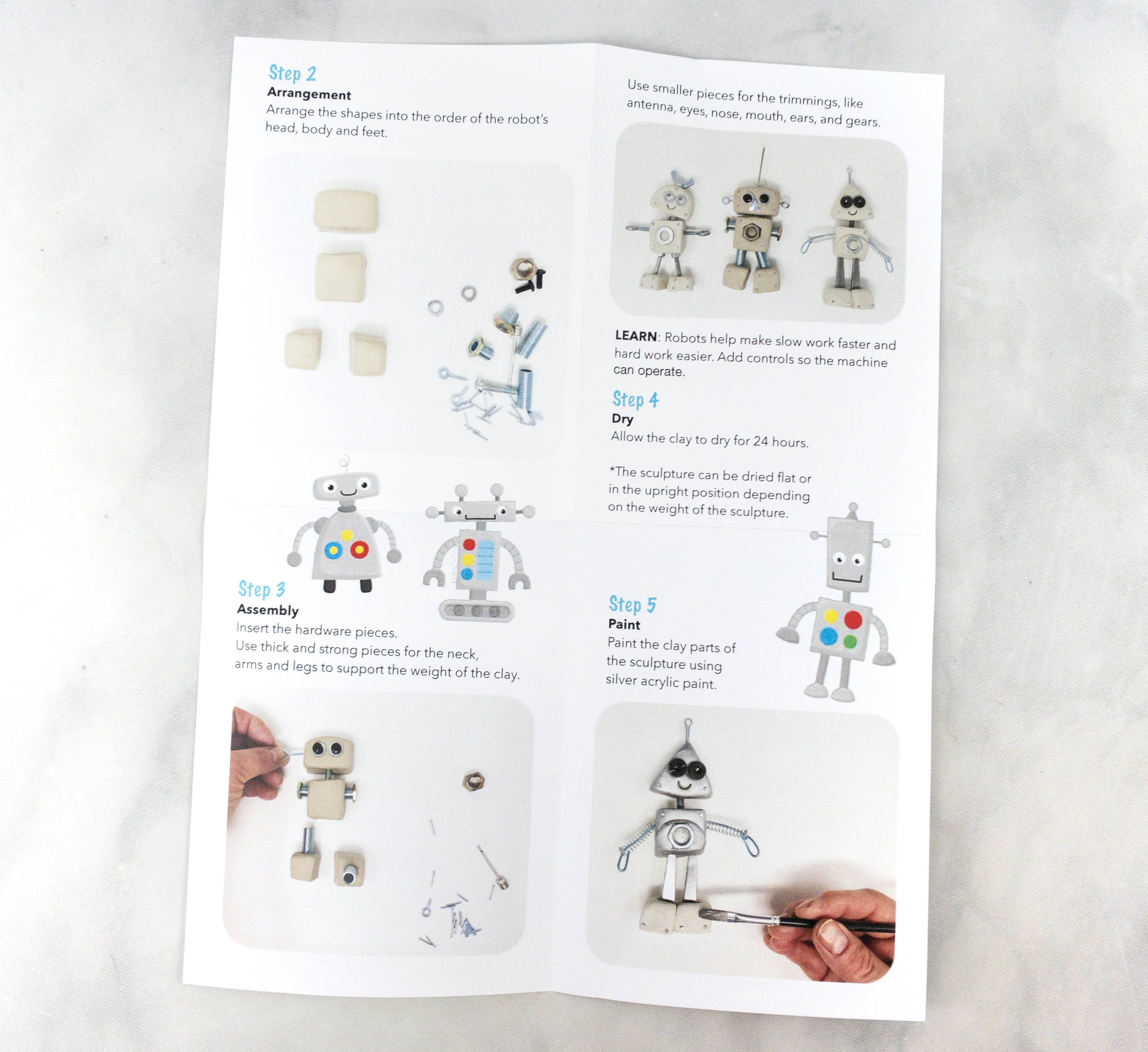 A list of instructions with illustrations are also provided.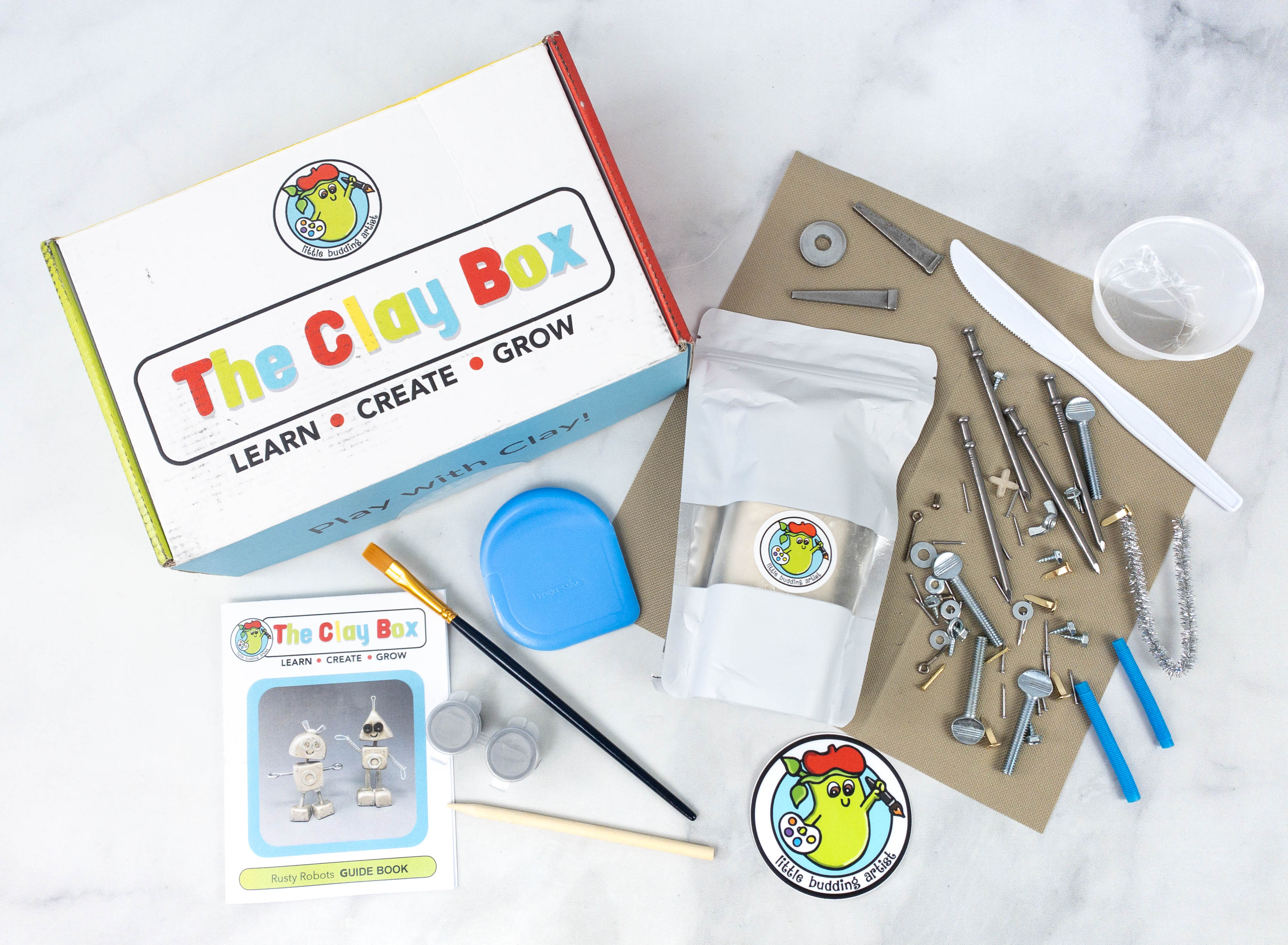 Here are all the supplies for this project!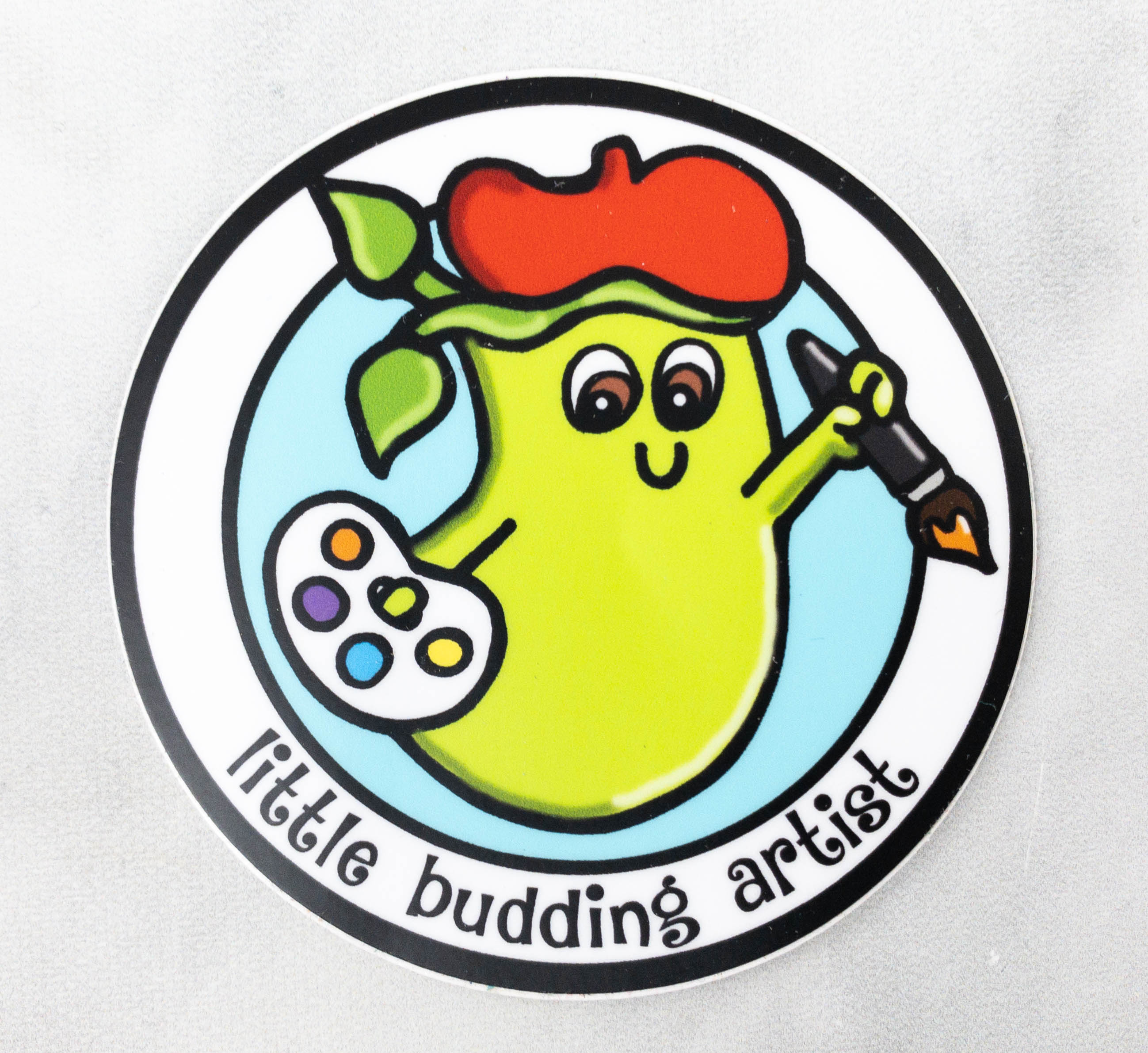 The box includes a cute paper weight. It has The Clay Box logo and a text that says "little budding artist" at the bottom.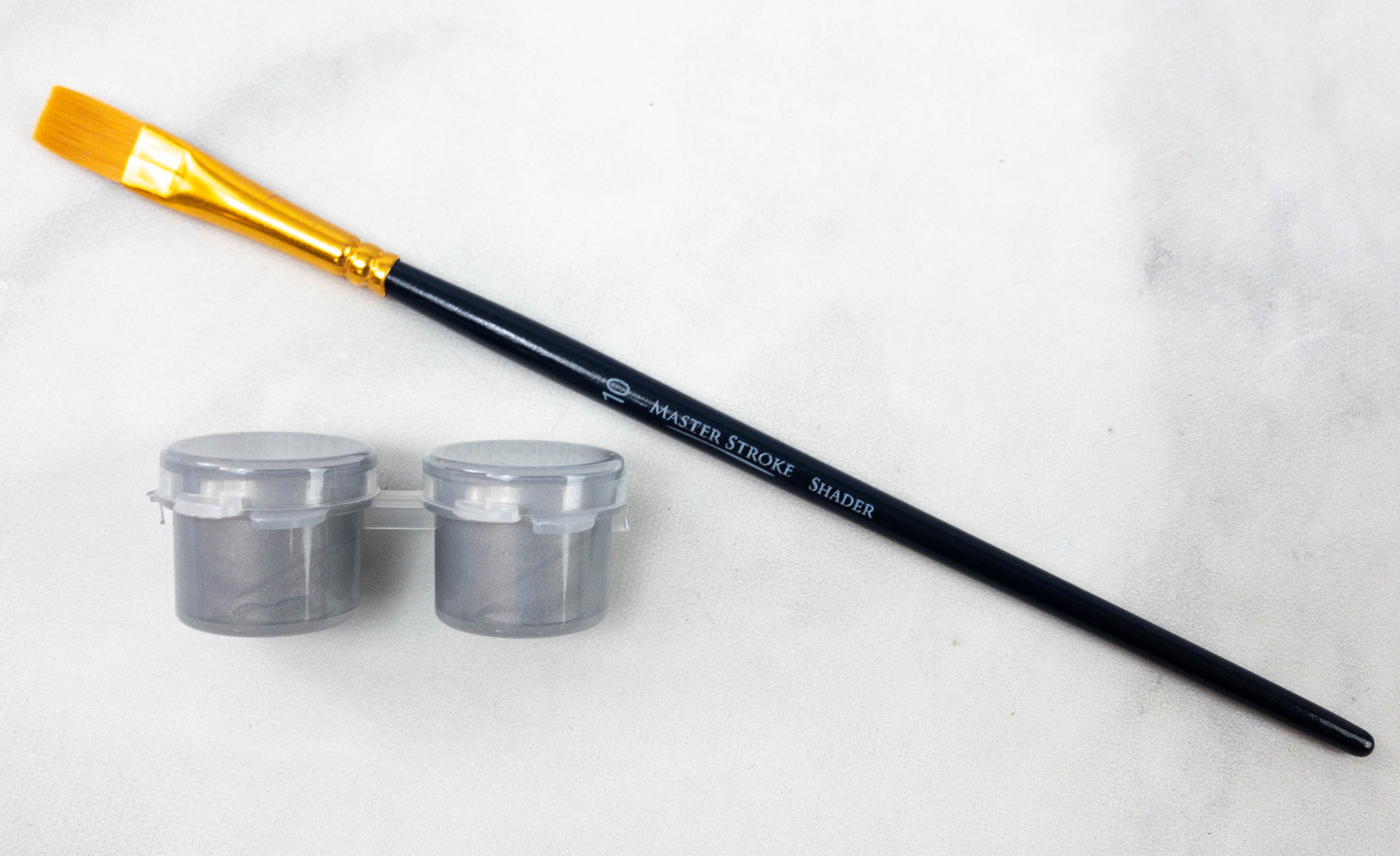 The box includes enough paint for the project, plus a paintbrush.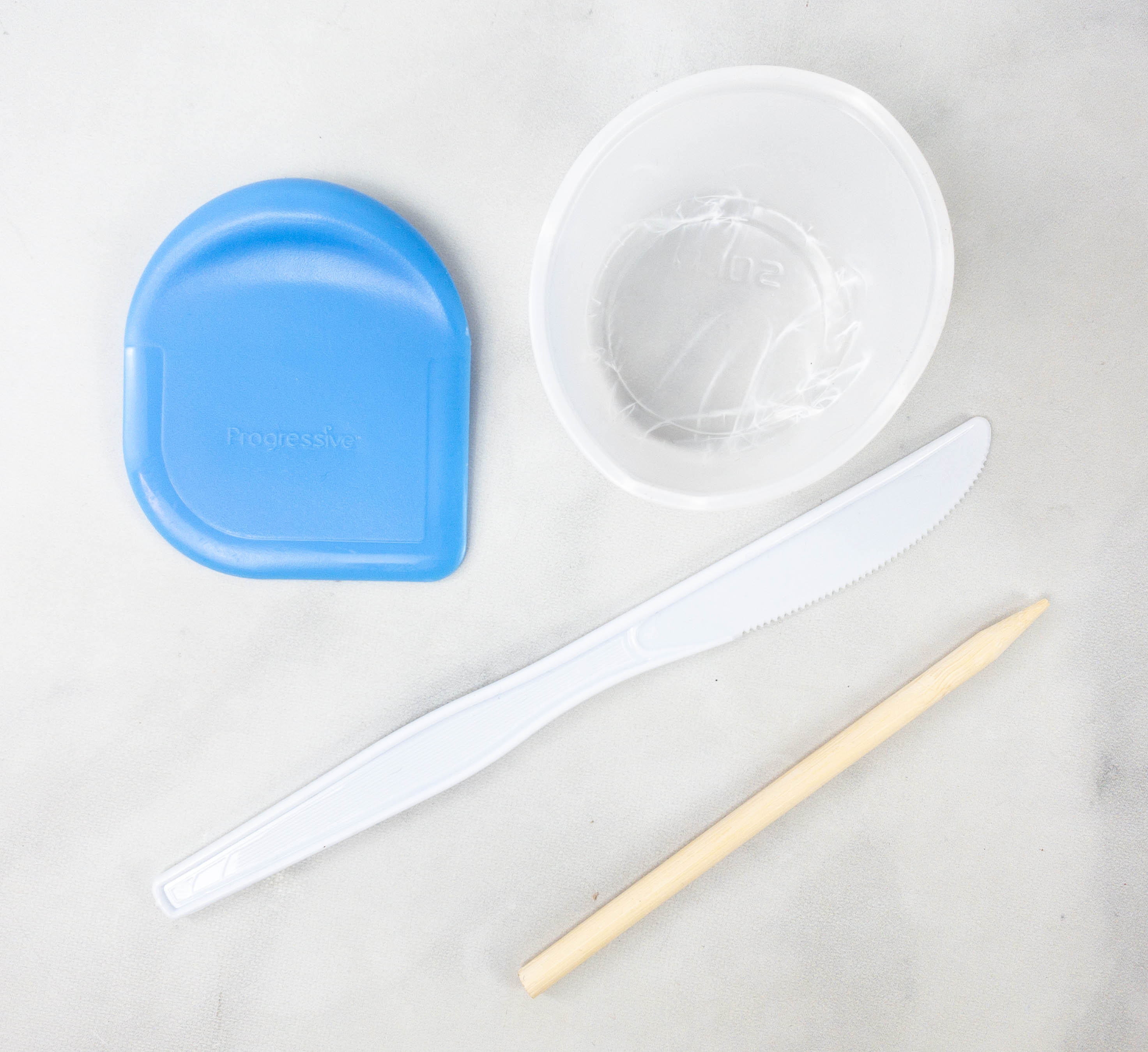 There are also sculpting tools that will be used to design the Rusty Robots.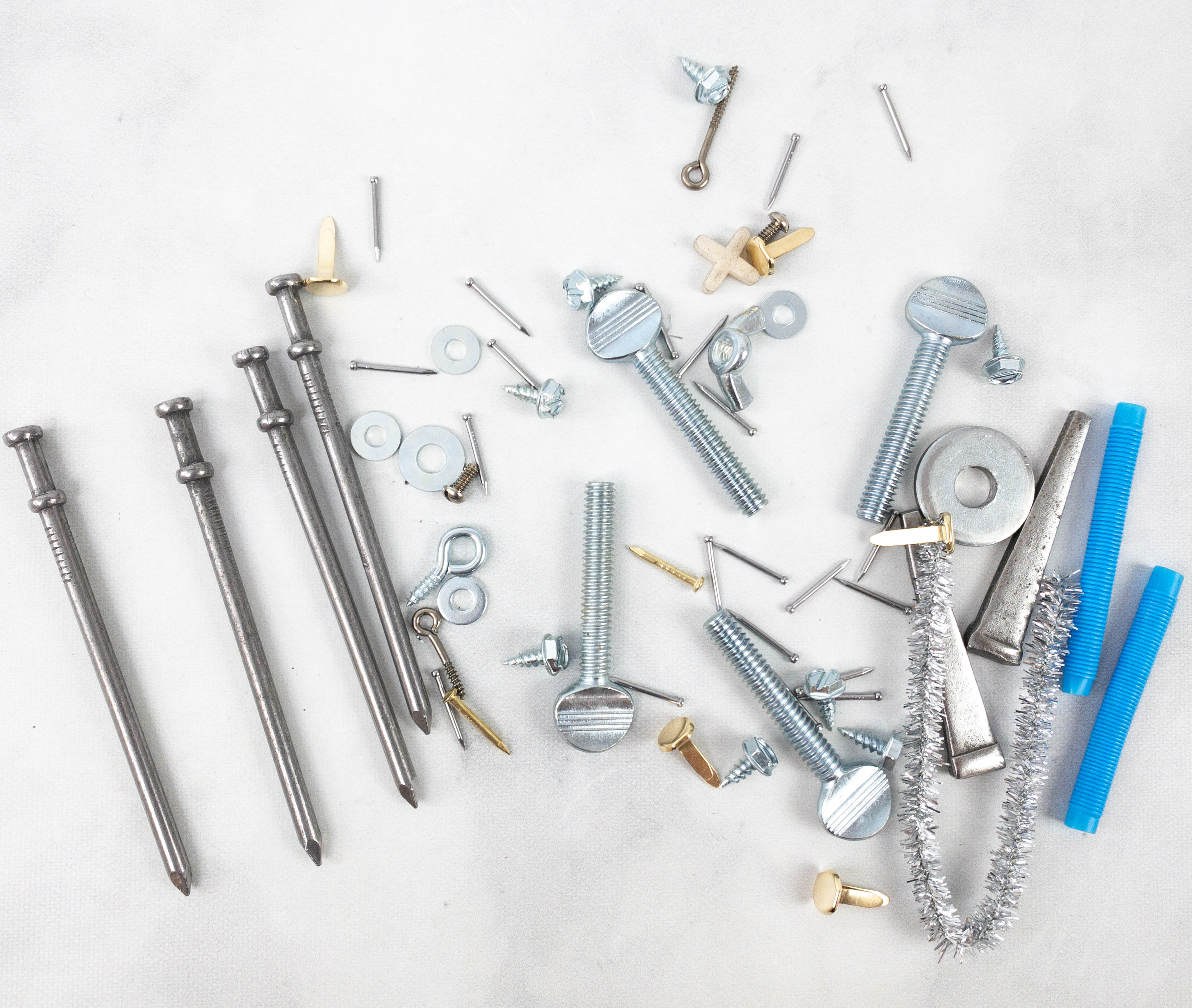 Making the robots also required other materials aside from the clay.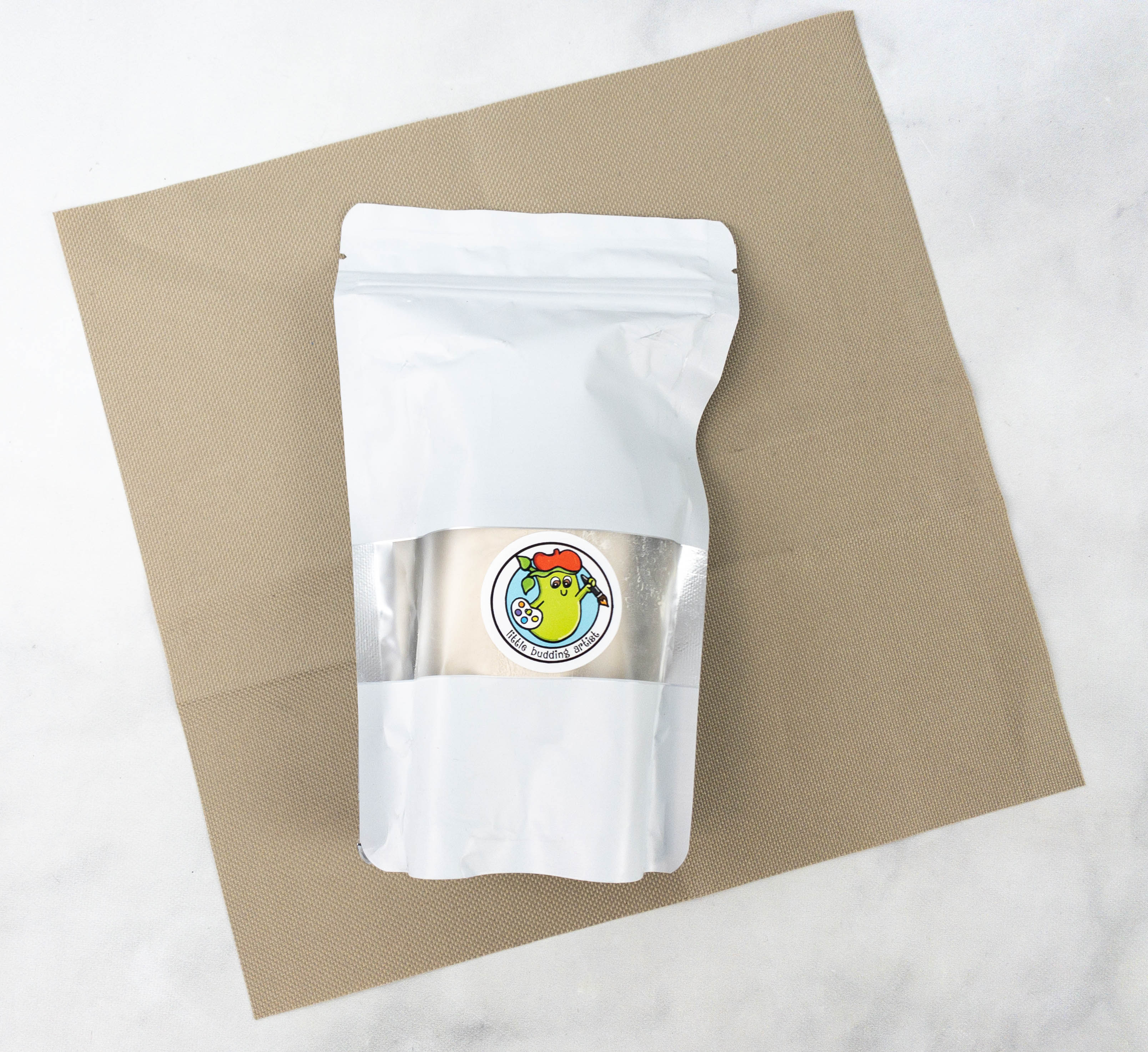 The clay was packed separately.
My kids started by attaching the metal hands and feet of the robot to the clay body.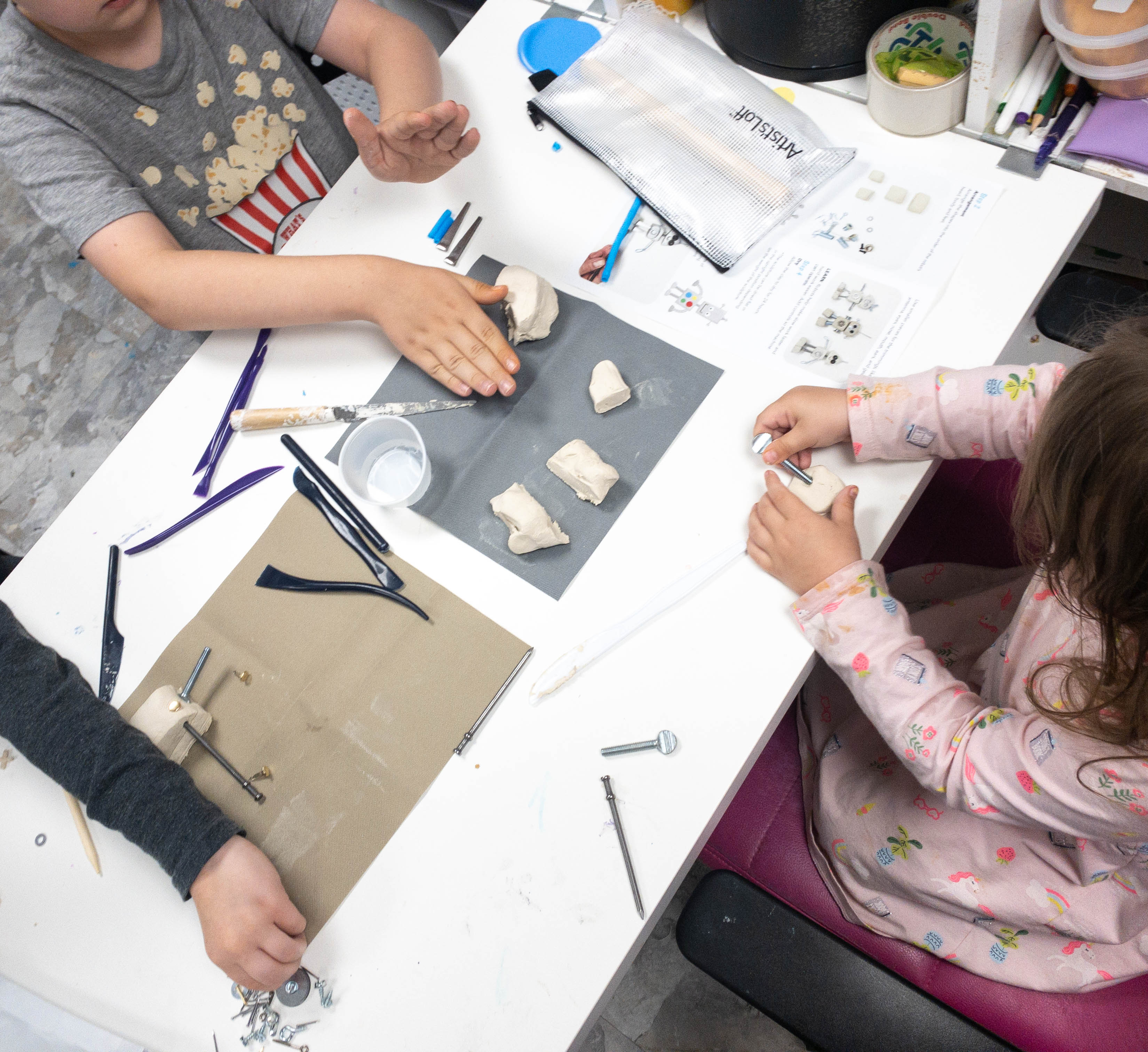 Everyone was so excited to make their own robots!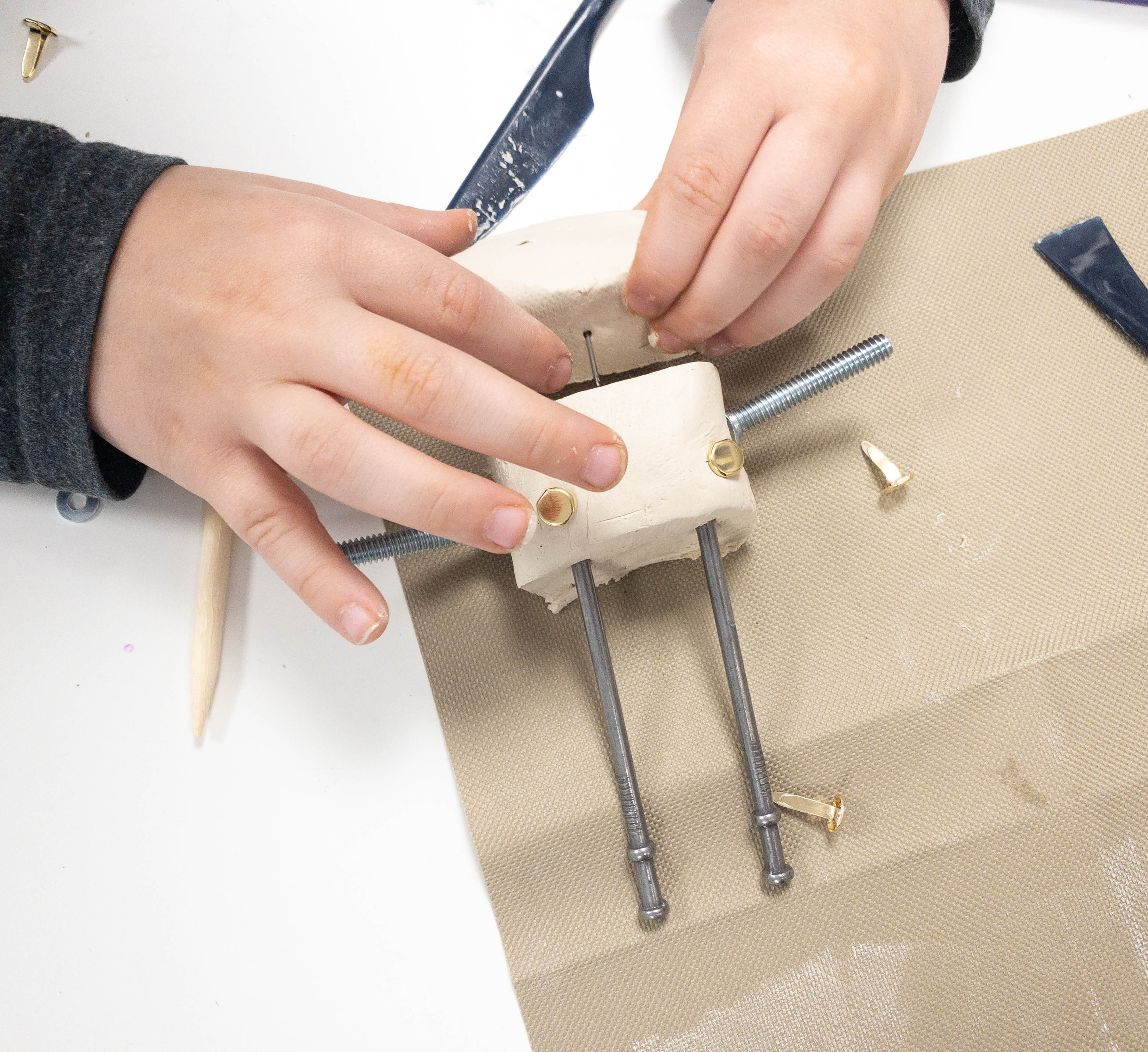 Using a thick hardware piece, my son carefully attached the head to the rest of its body.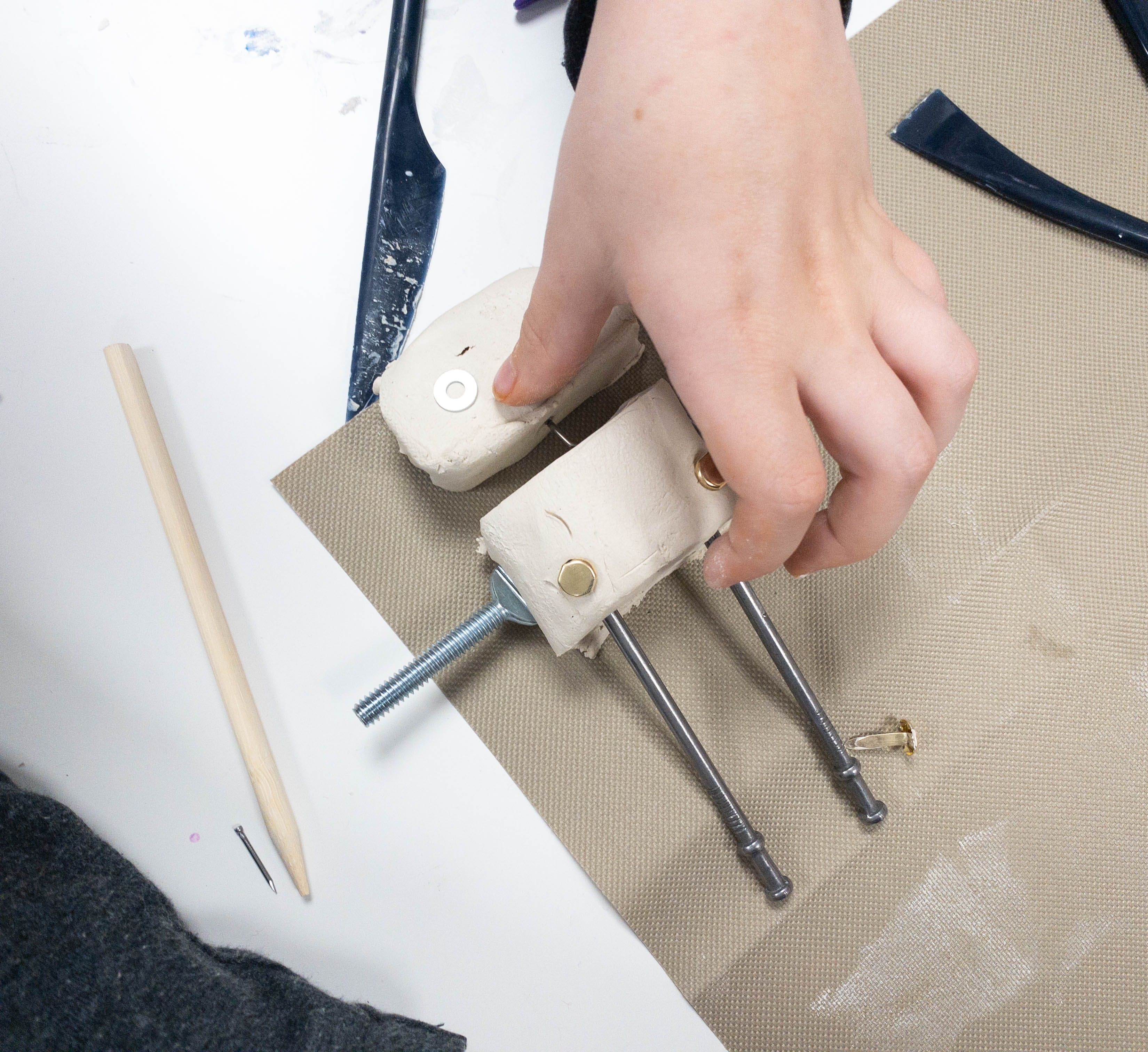 His robot is starting to take shape after attaching the head.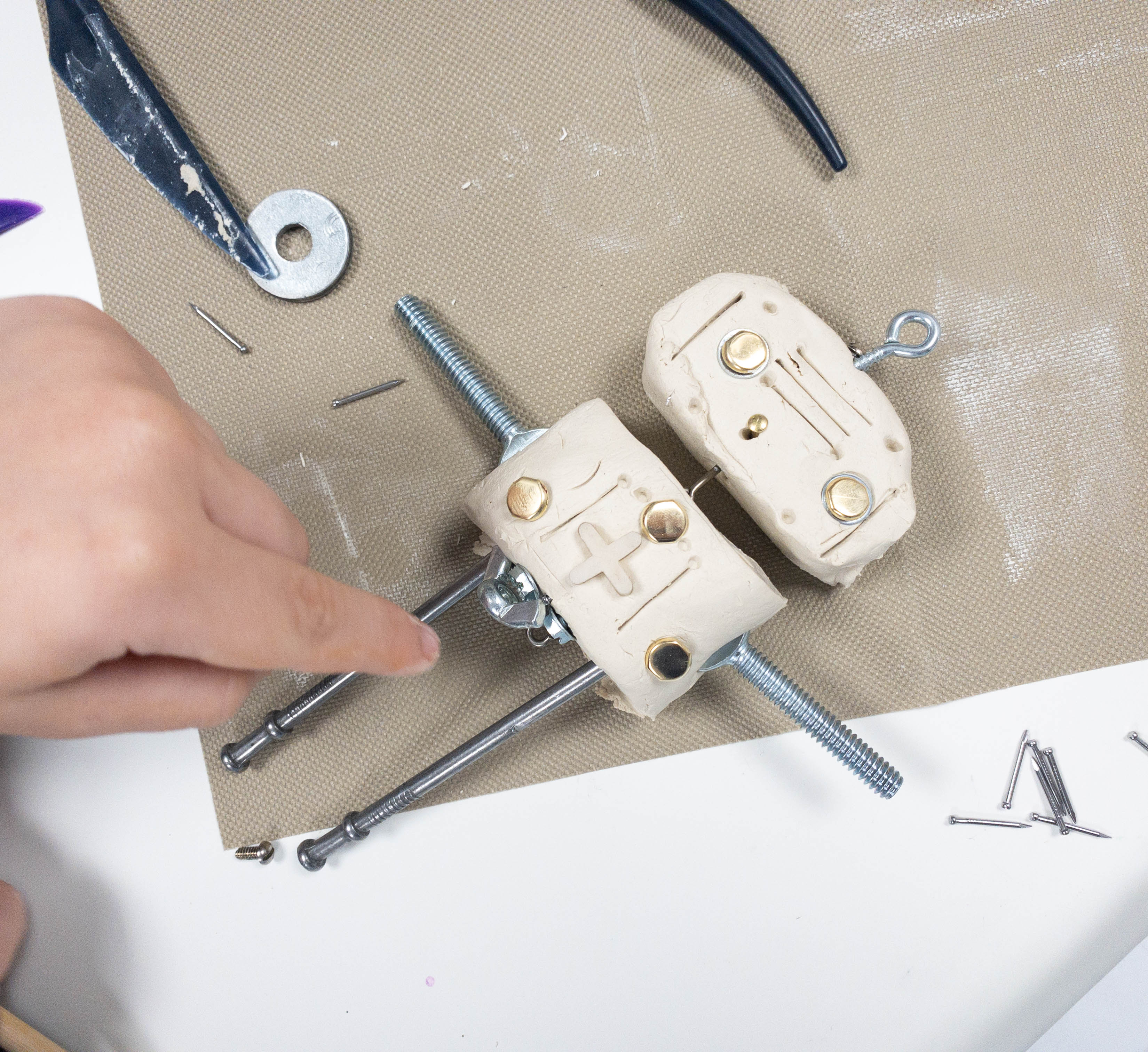 Adding more hardware made the robot look more modern!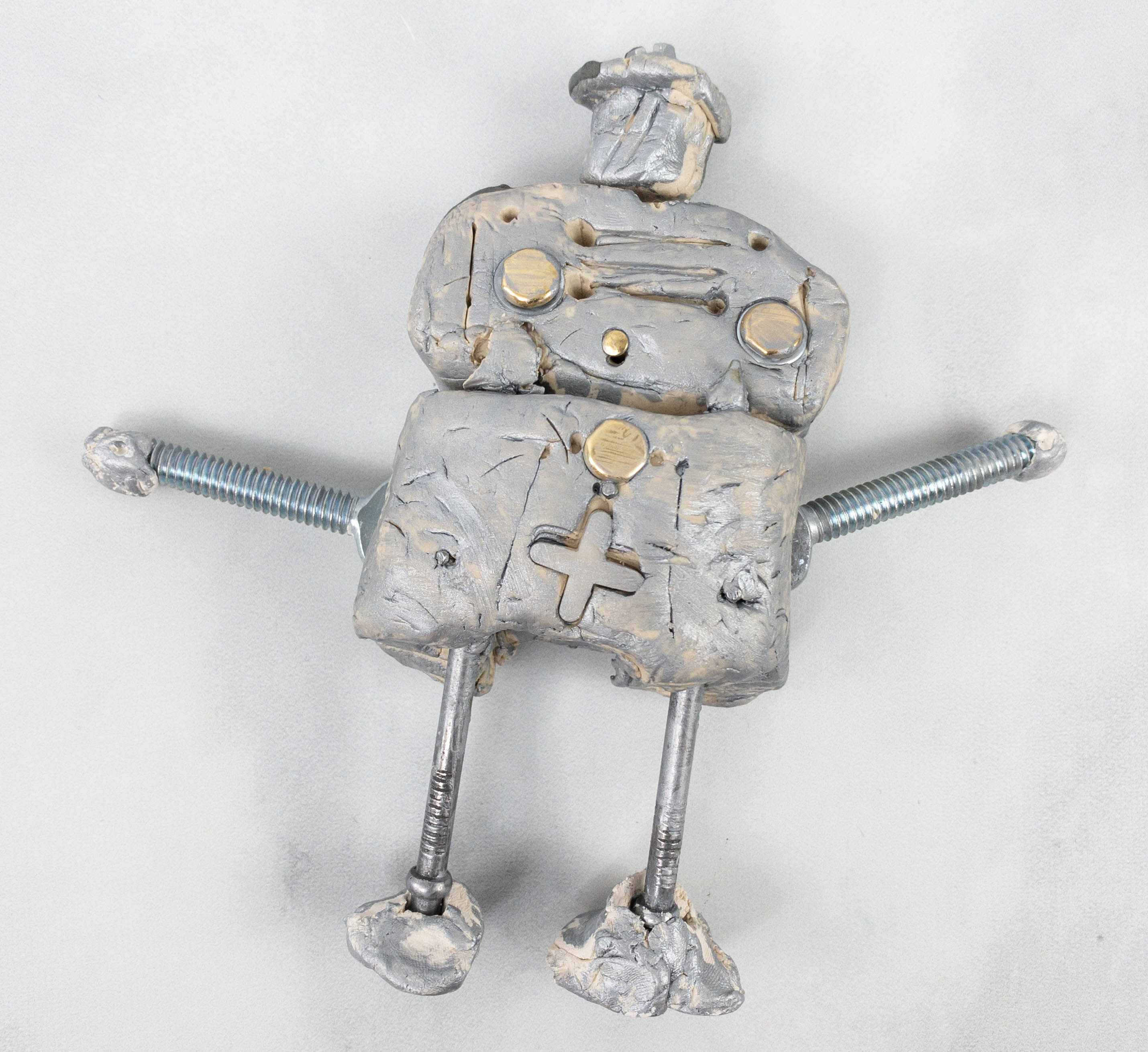 Painting the robot was also a fun part of the activity!
Here's another robot my kids finished. This one had bigger eyes compared to the first one!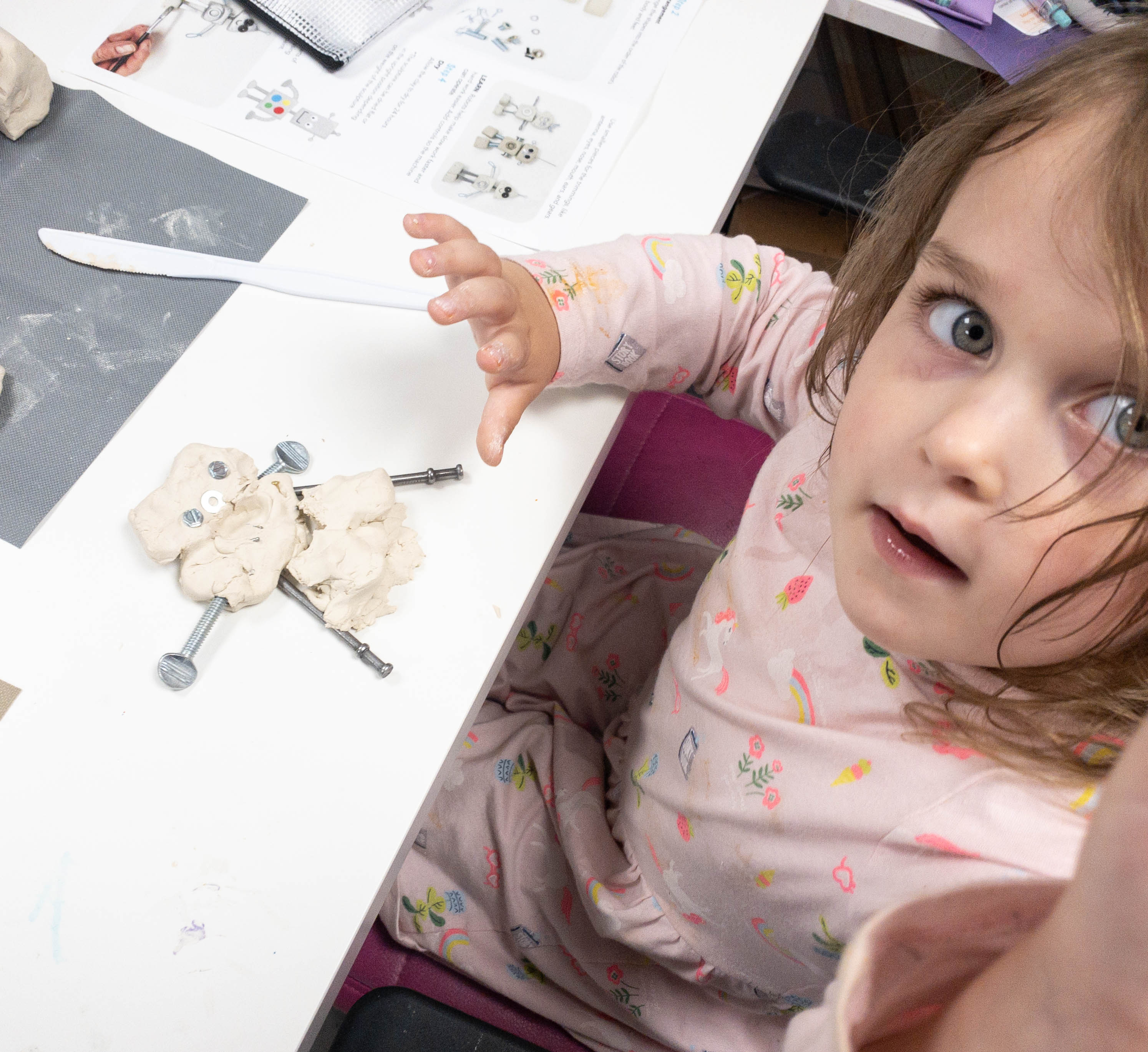 My youngest daughter also made a cute baby robot!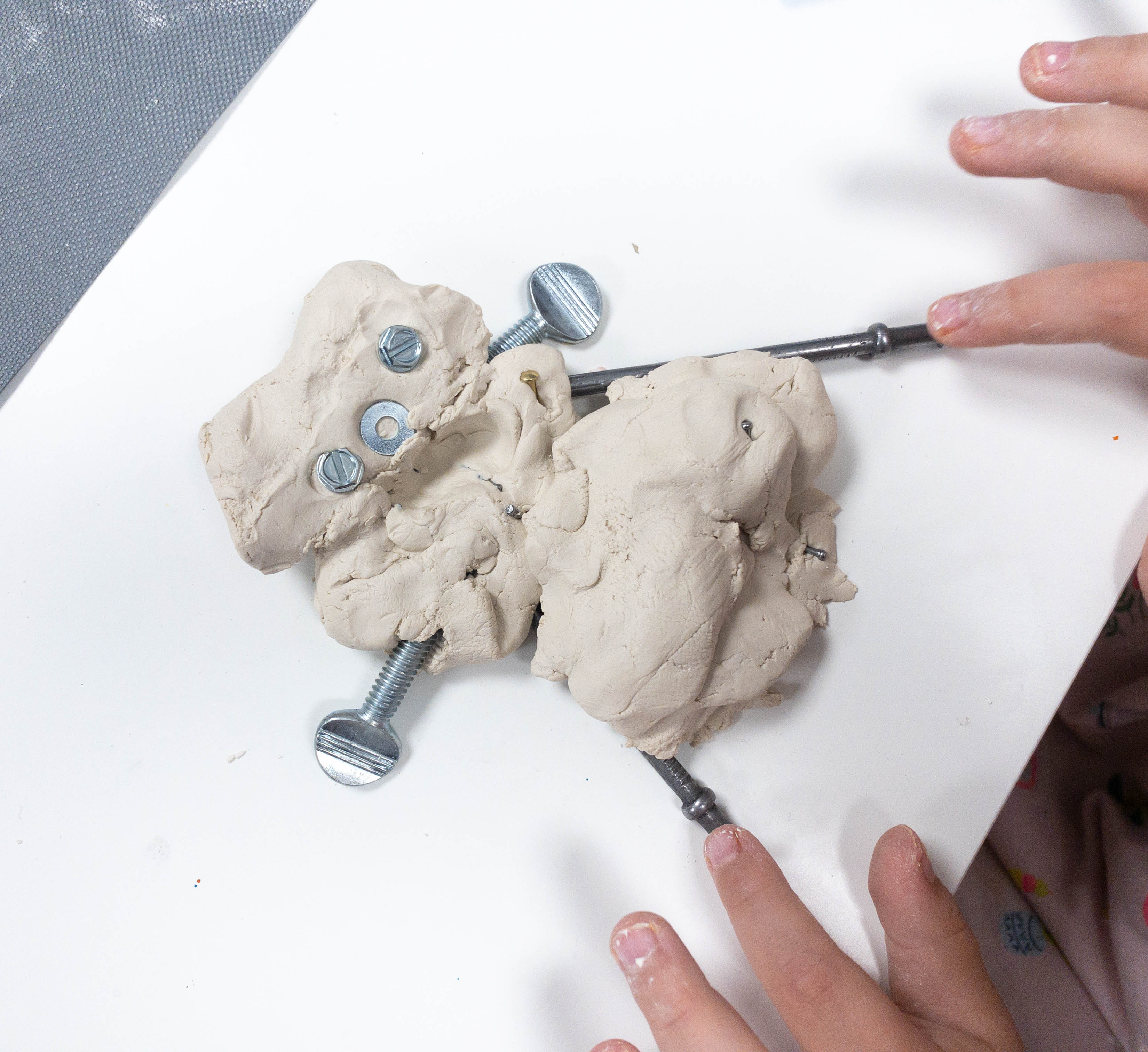 It has short hands and feet. My daughter didn't have a hard time picking the parts for this robot.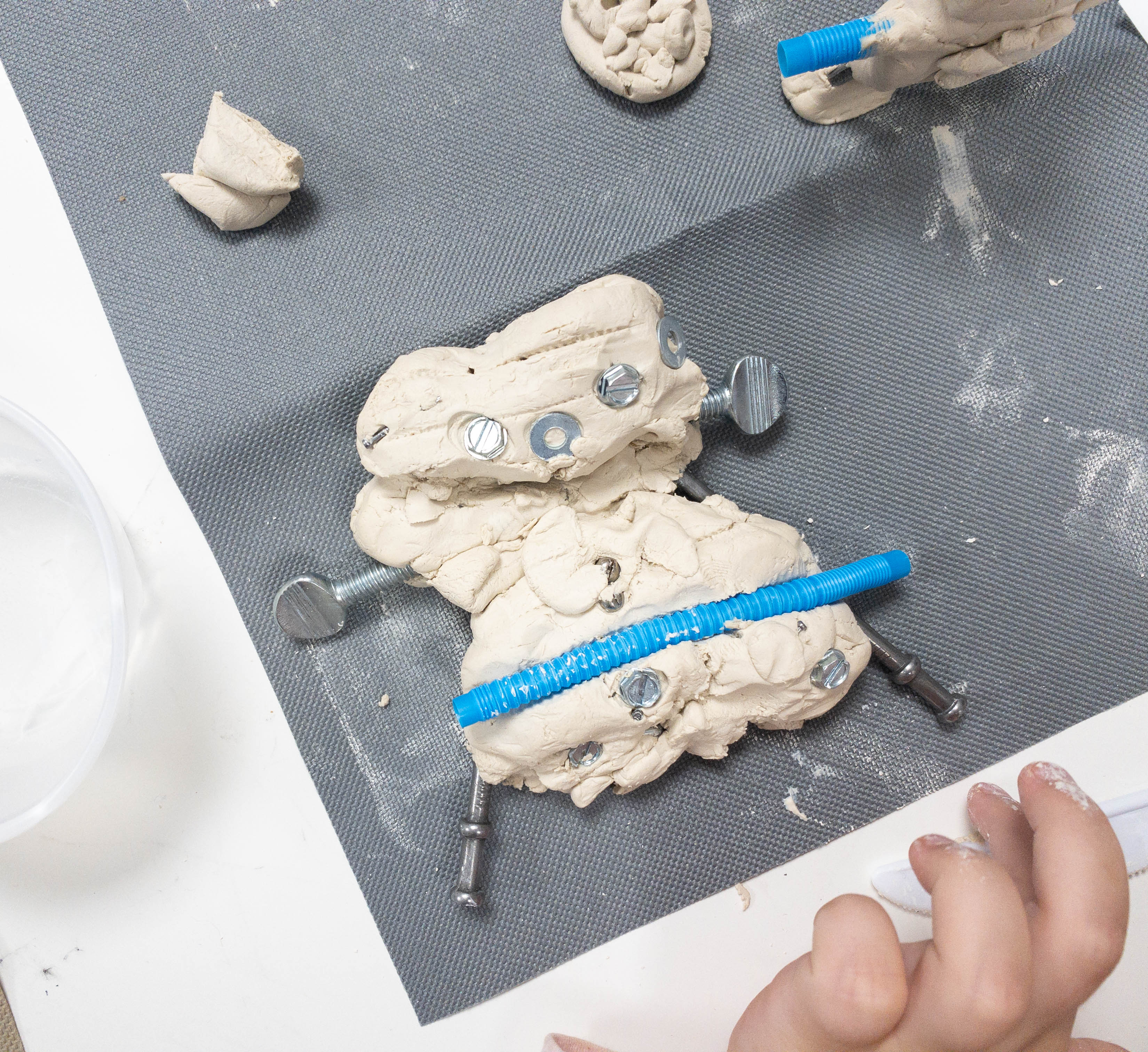 After a few more metal parts, the baby robot is now ready for painting!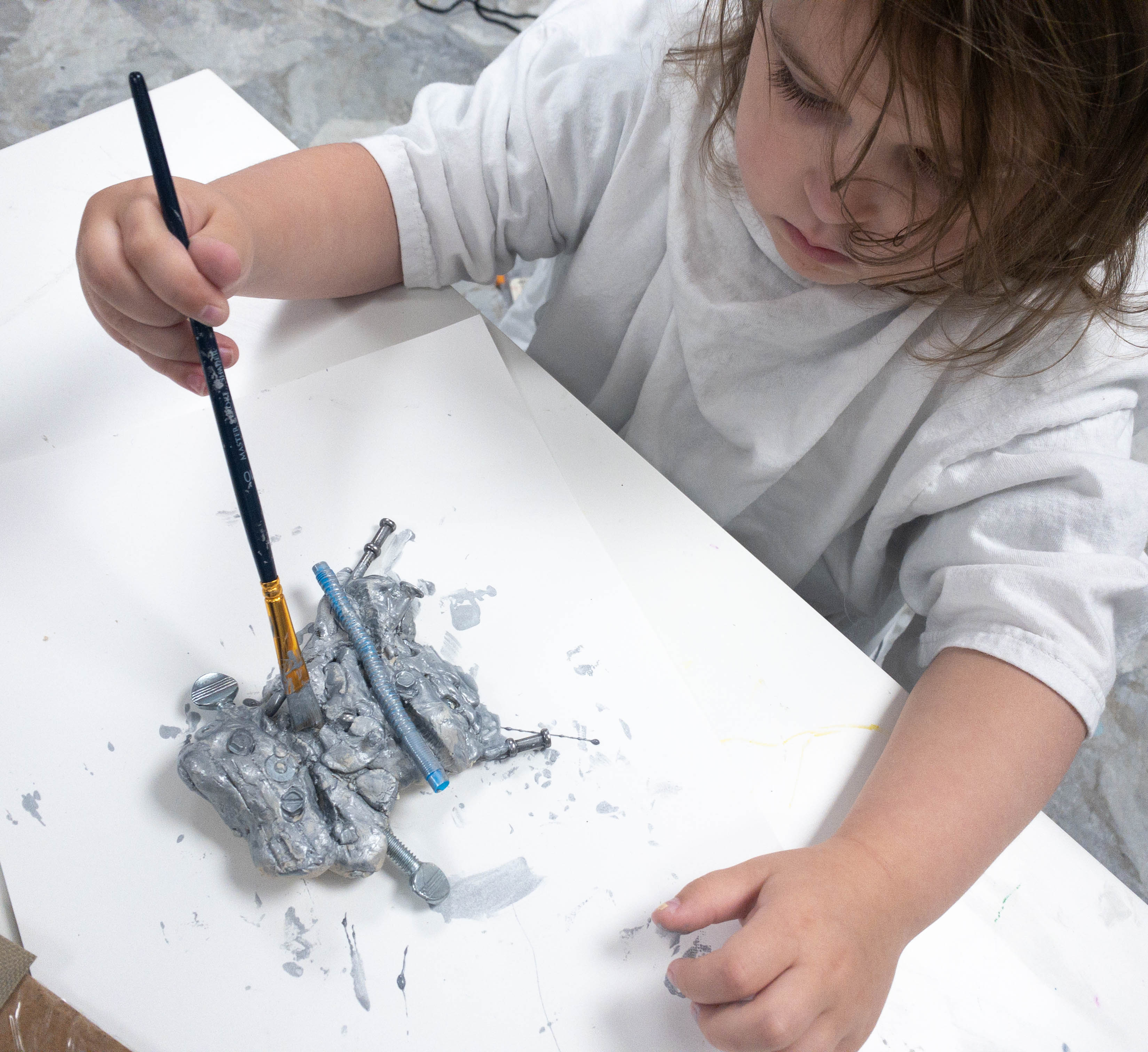 My daughter also did a great job painting her robot!
The paint definitely added a nice metallic effect on the clay.
This is a great way to unleash kids' creativity and also helps improve hand-eye coordination.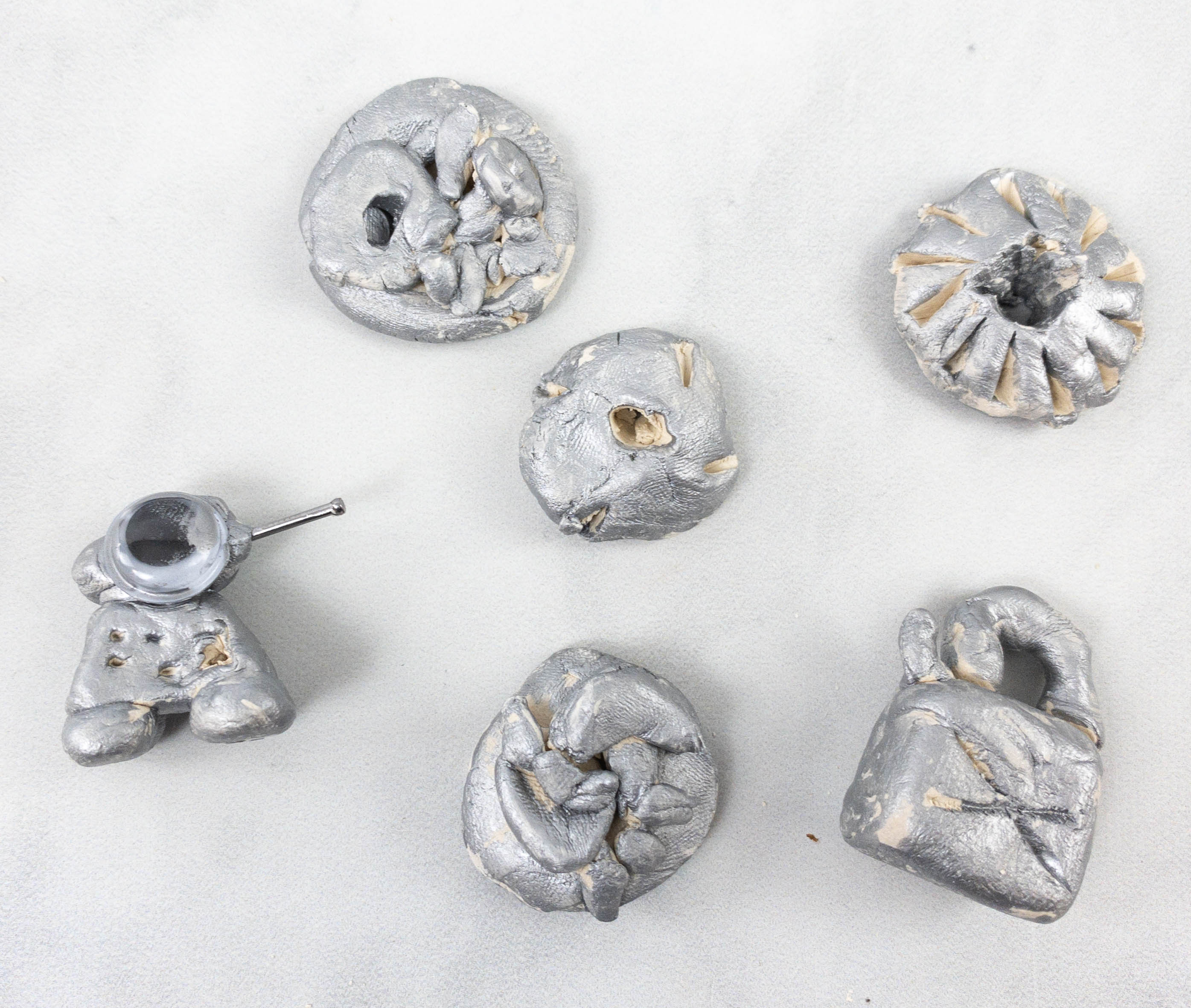 They also made some accessories that their robots can use!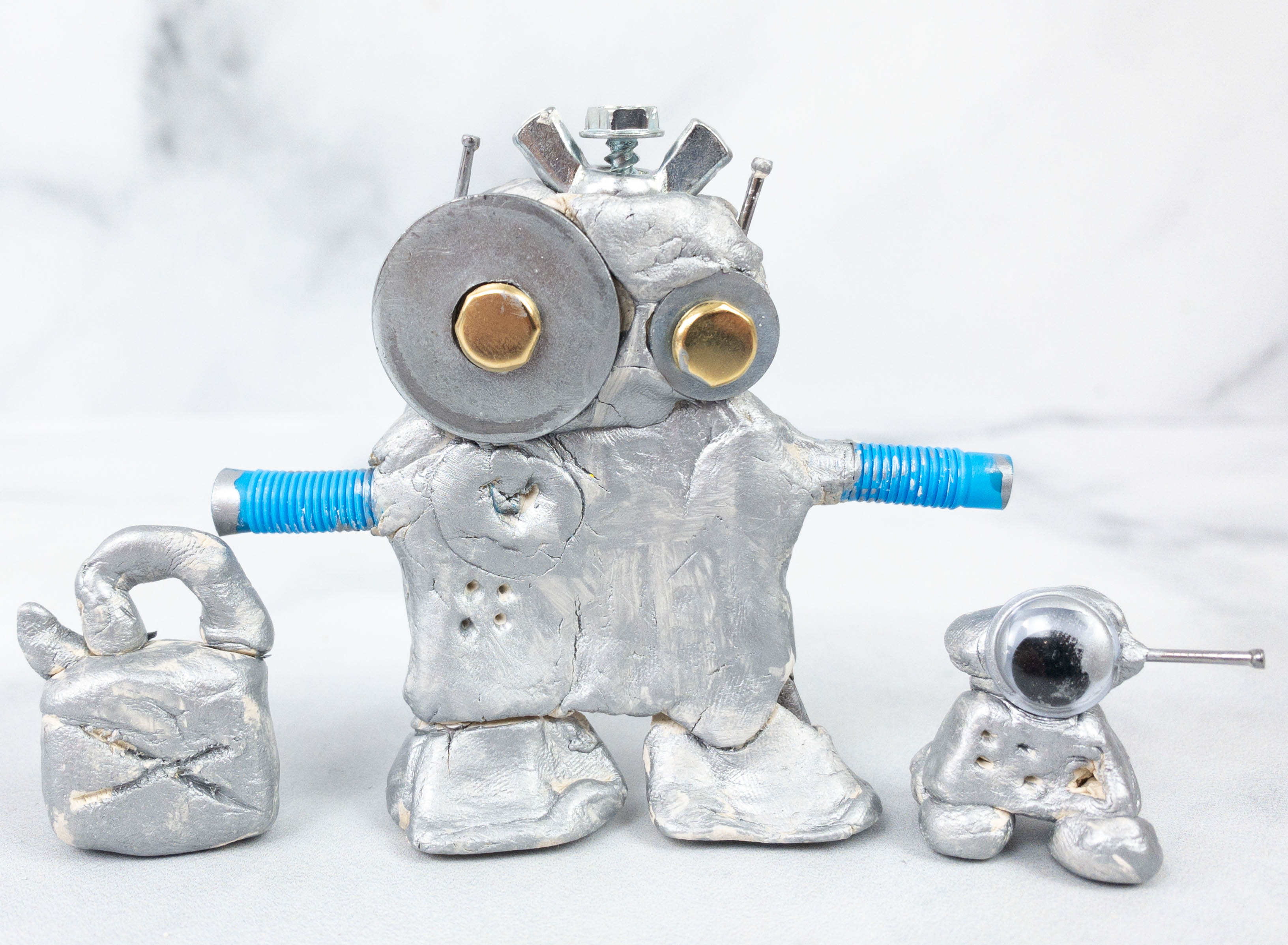 Some of the excess clay turned into a fuel container and small pet robot!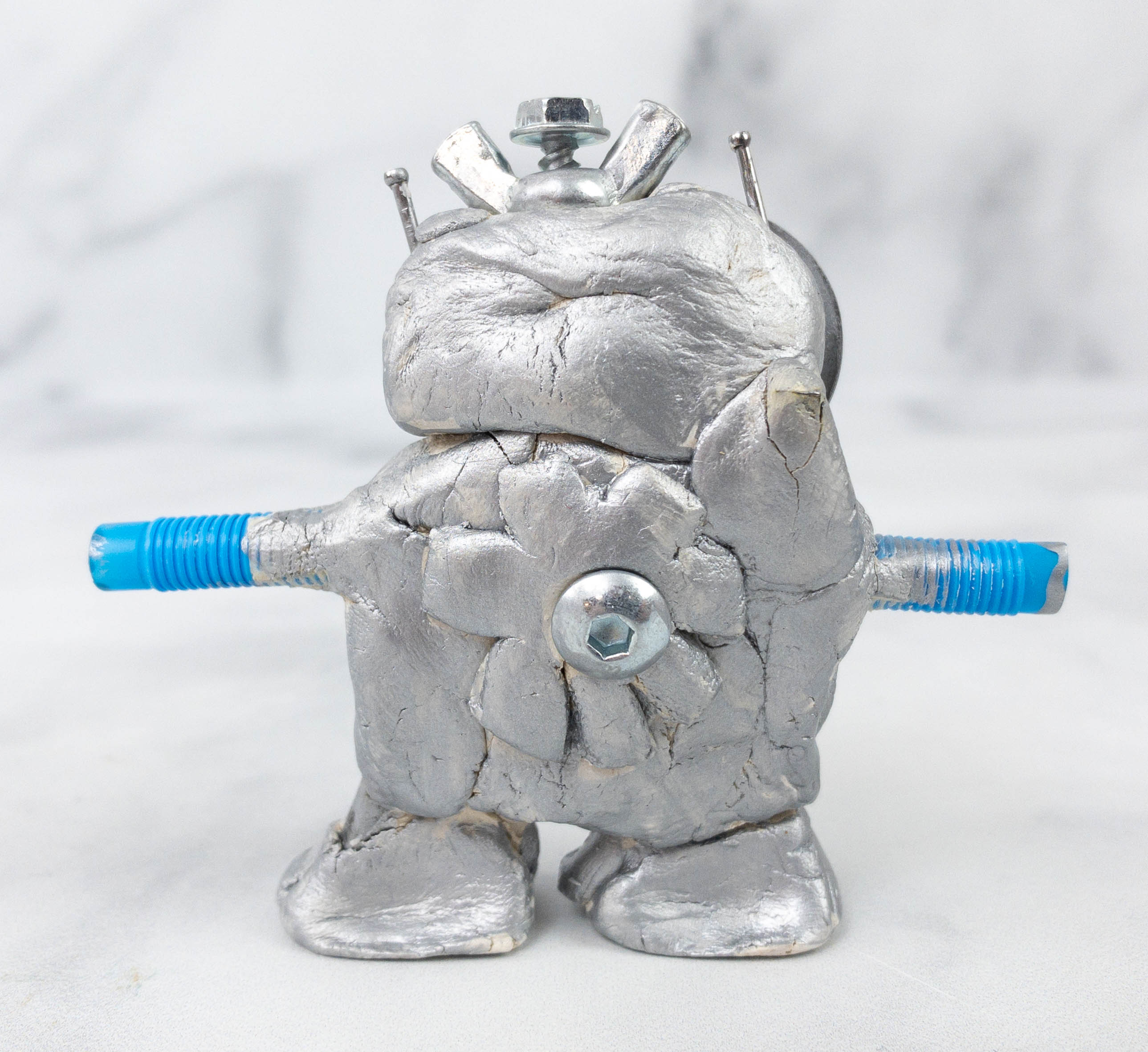 Look at the flower shape at the back of the robot! Kids can be as creative as they want with this activity and that's really a good thing.
My son is super happy with his creation!
This month's finished products look so futuristic and advanced! They keep playing with these and their imaginations were so captured with this box, from start to finish.
This month's Clay Box was SO fun! My kids enjoyed making Rusty Robots using clay. They loved placing the hardware on their robots to make them look more realistic, as well as painting them in metallic silver. The materials are enough for two kids to share, and everything was age appropriate. My kids played with the robots after making them, but these also make a nice display item. All in all, Clay Box is a great subscription for kids, especially if they're interested in arts and crafts. Aside from improving their creative skills, the activities also help develop other skills such as fine motor skills and hand-eye coordination!
What do you think of this subscription box?