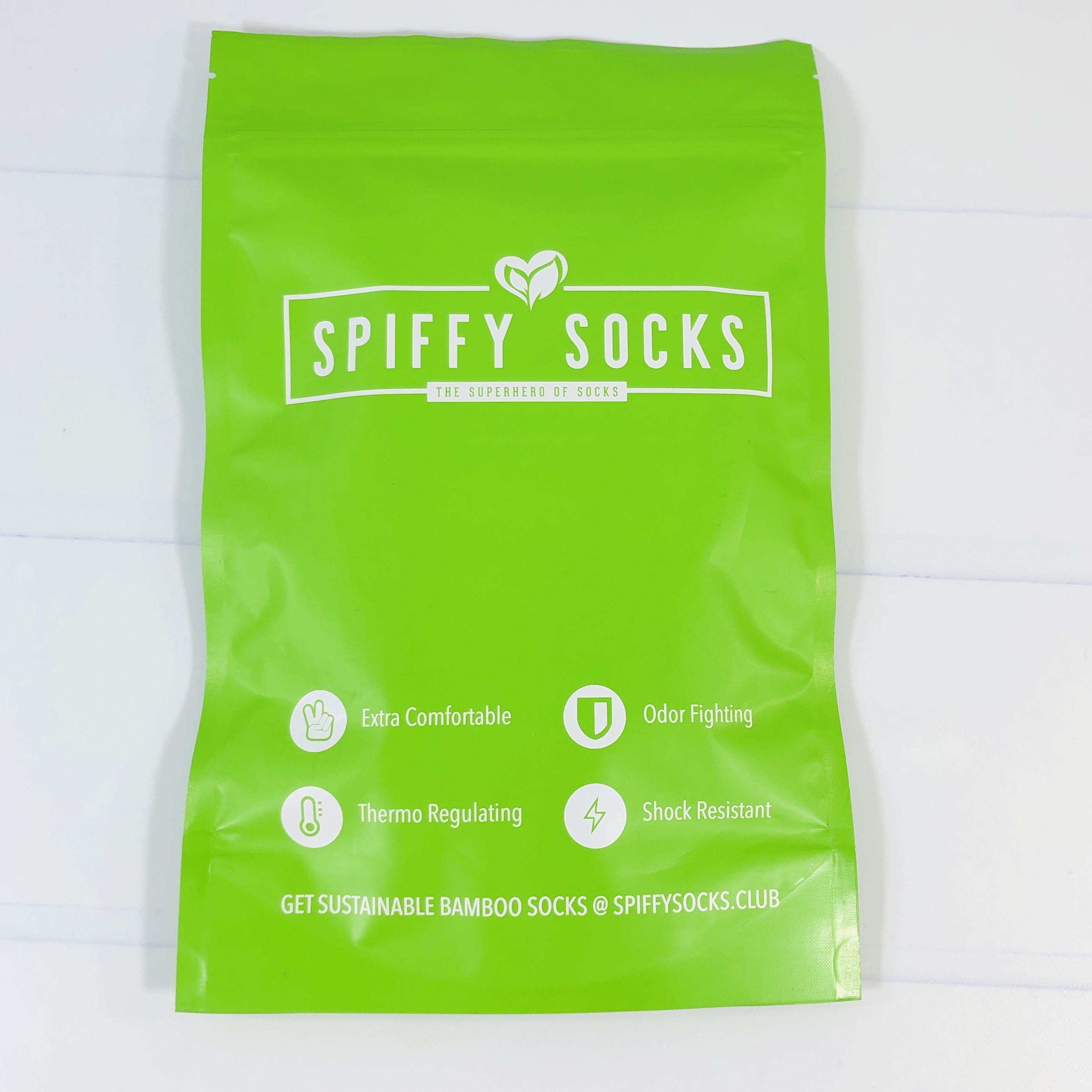 Spiffy Socks is a monthly subscription that sends snazzy socks made with bamboo fiber. They offer subscriptions for both men (sizes 6-12.5) and women (sizes 5-10) and subscriptions are $11 per month and even lower for longer terms. It automatically renews, but you can cancel anytime. Shipping is free to the U.S.
The most comfortable, hygienic, stylish, and sustainable pair of socks you'll ever wear. Learn the advantages of wearing socks made of bamboo fiber and why it compares to no other.
Super Light and Comfortable – Twice as soft as cotton!
Natural Antibacterial Fighting Qualities – Wicks away moisture and combats odor naturally
Thermo-regulating Abilities – Warms comfortably on the cold days but stays cool when it's hot
Shock and Wrinkle Protection – Spiffy Socks are naturally durable and never require any type of ironing
Note: Order by the 20th to get the current month's box!
DEAL: Get 10% off for the life of your subscription! Use coupon code HELLOSUBSCRIPTION.
Spiffy's sock subscription made the list in our 2021 readers' choice best sock subscription list!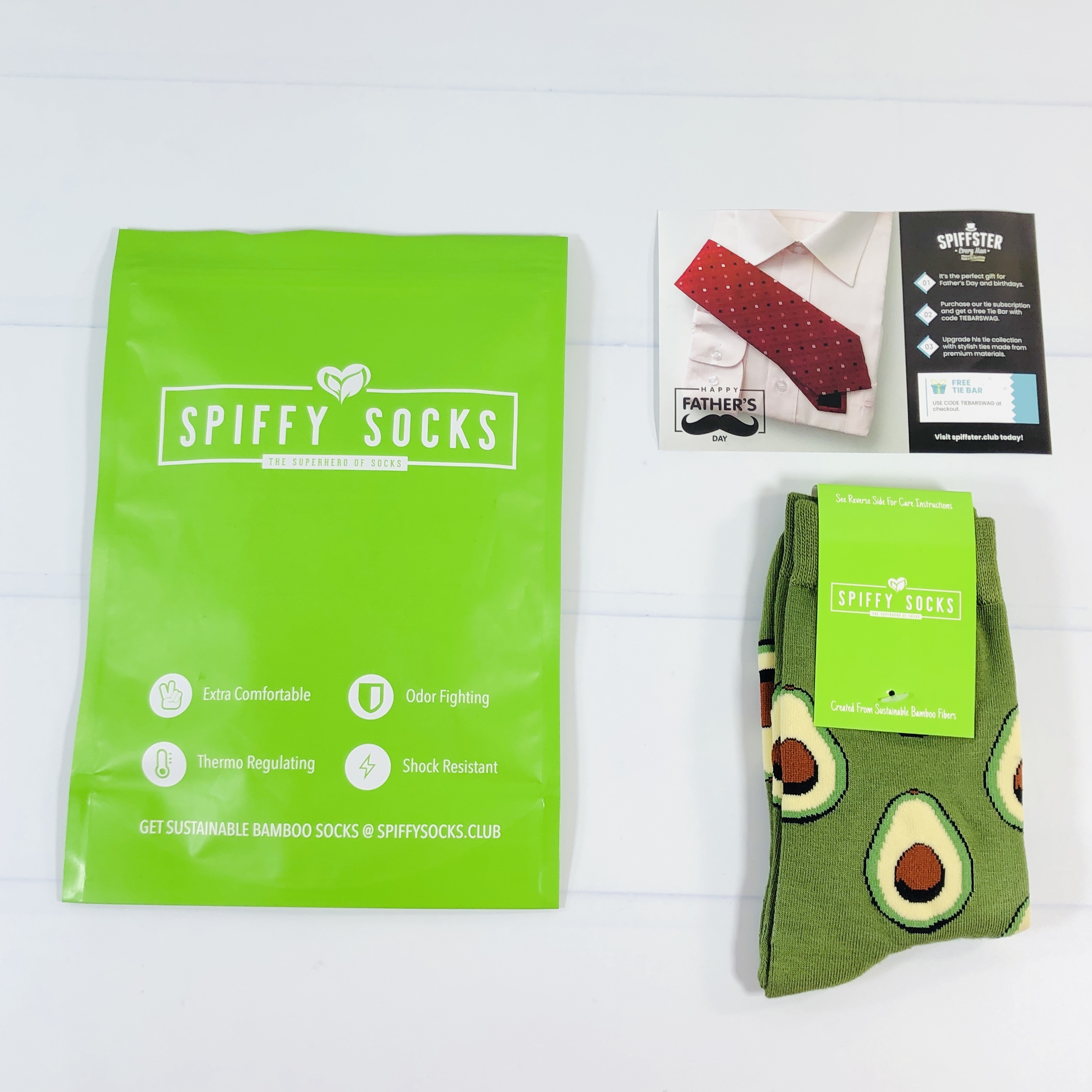 Everything in my May 2021 Spiffy Socks box for women!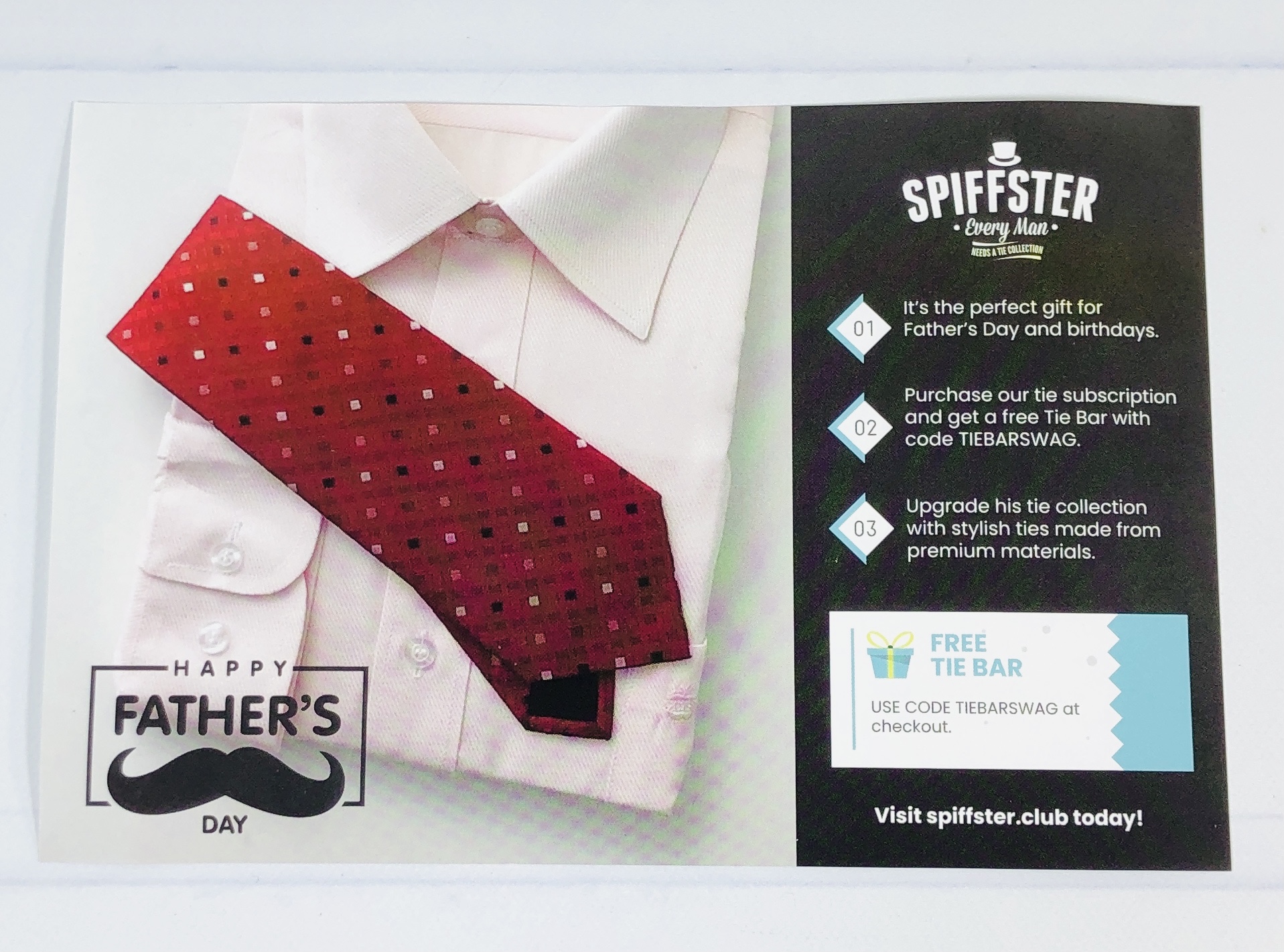 I found a card inside that tells me Spiffster ties make a great Father's Day gift!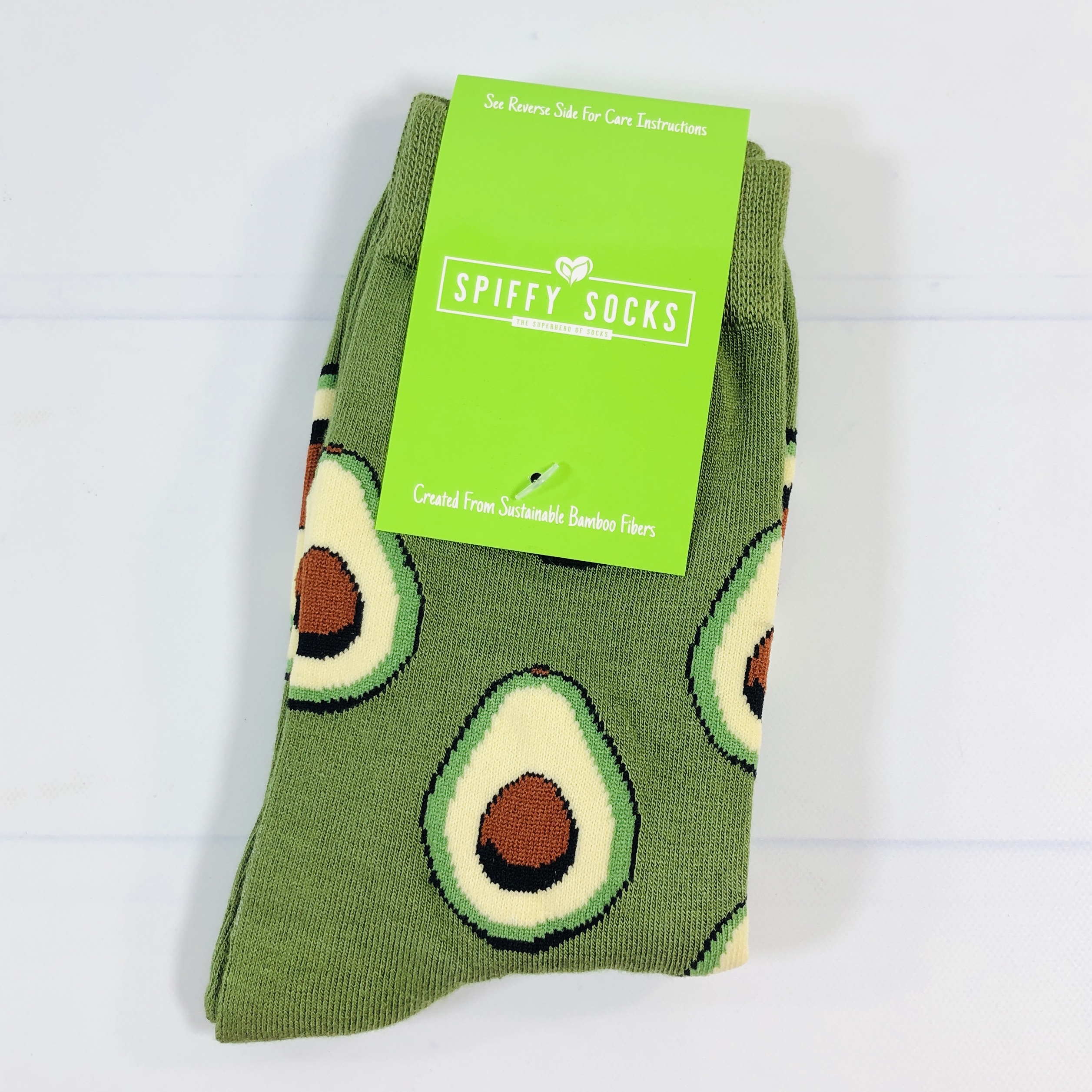 Avocado Lover Socks for Women ($20) This month I got a pair with a design that grows like a fruit but eats like a vegetable.
Spiffy Socks are made of a bamboo and microfiber blend. They should fit women's shoe sizes 5-10 and the care instructions were on the tag. I throw them in the regular wash, I don't have time for pampered socks.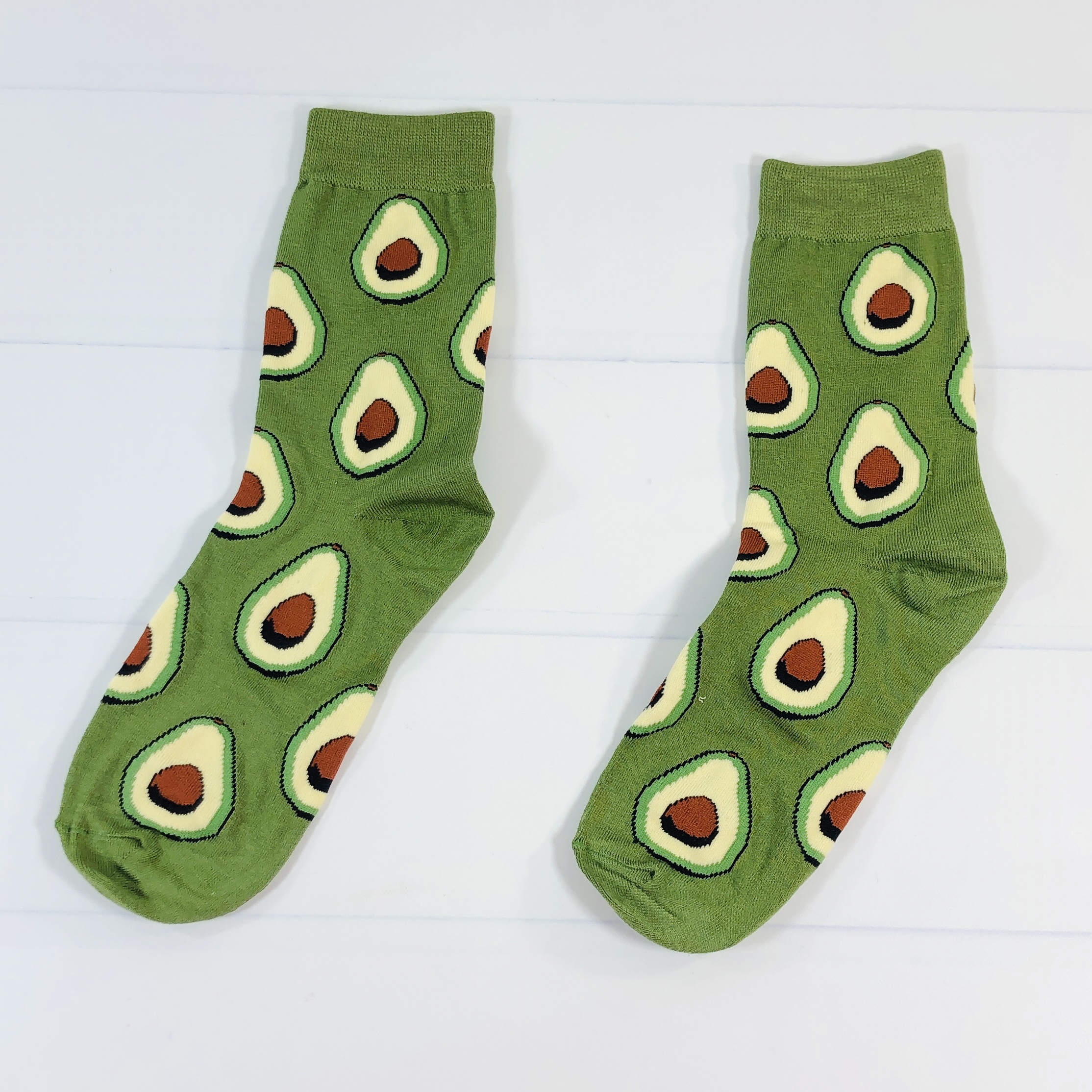 The body is avocado green and there are halved avocados all over, and it includes the seed!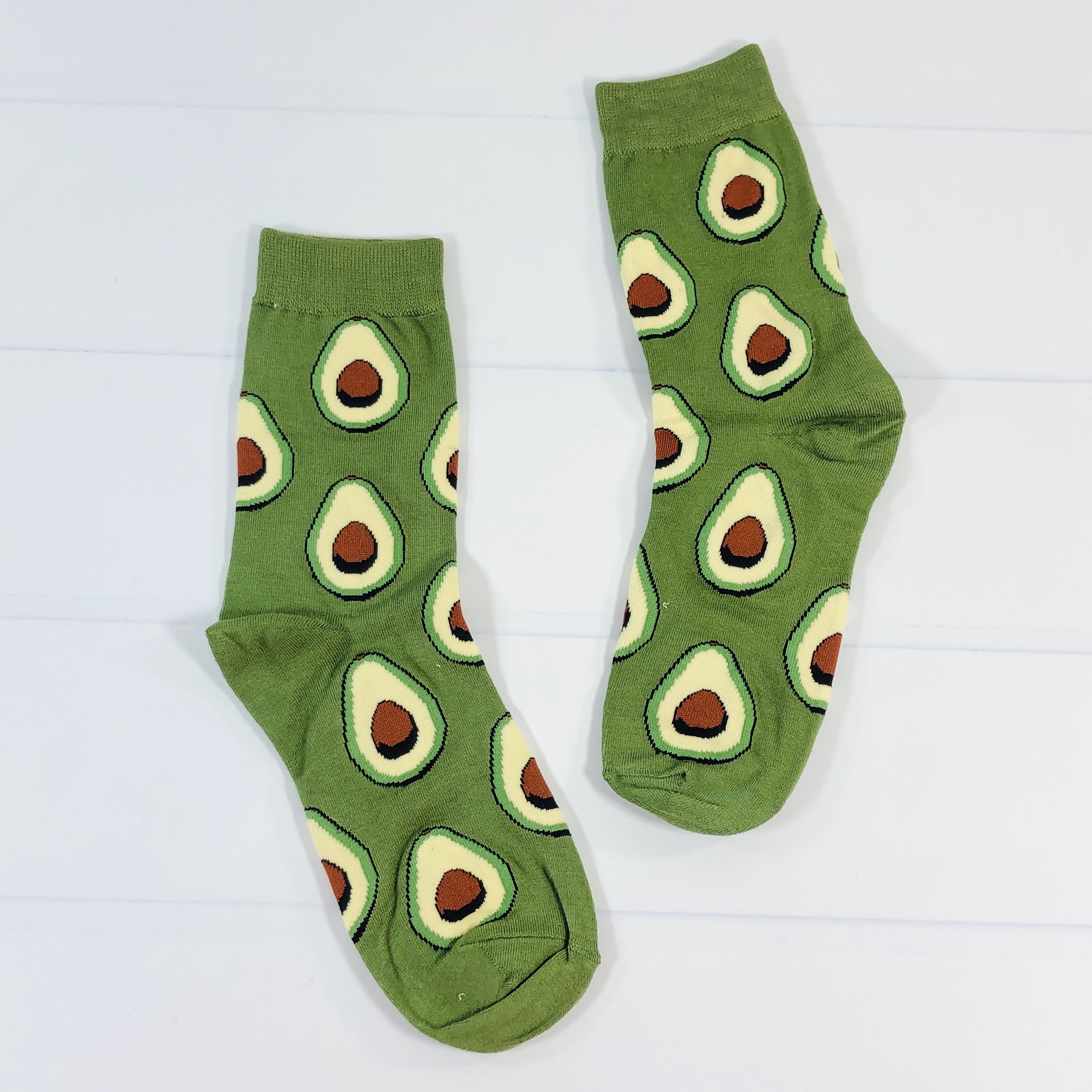 The socks are comfy and the design is kooky — it also reminds me of when I would drive to the Escondido/Oceanside area of California, with all of those shiny avocado trees growing on the hills near the freeway. I think my dad invented avocado toast.
I love the design of the latest Spiffy Socks, they remind me of my home state, but my daughter has also expressed interest in this design, I've been feeding her avocado since she was in a high chair and she loves them! Spiffy Socks are cute, a little off the beaten track, and always comfortable. They come through the washer and dryer with no problems. They are the most comfortable socks I own, and I always reach for them when choosing my socks for the day.
Have you tried Spiffy Socks? Let me know what you thought by leaving a comment!