Society6 is an online marketplace for artworks by independent artists. You can choose your favorite design among their collection, and pair it with the item of your choice, including wall art, bed and bath items, apparel, tech accessories, and even furniture and lifestyle goods. Everything is made to order, perfect for those who love customized items. Also, every Society6 purchase pays an artist, which helps empower creativity around the world! Prices depend on which artwork and item you choose.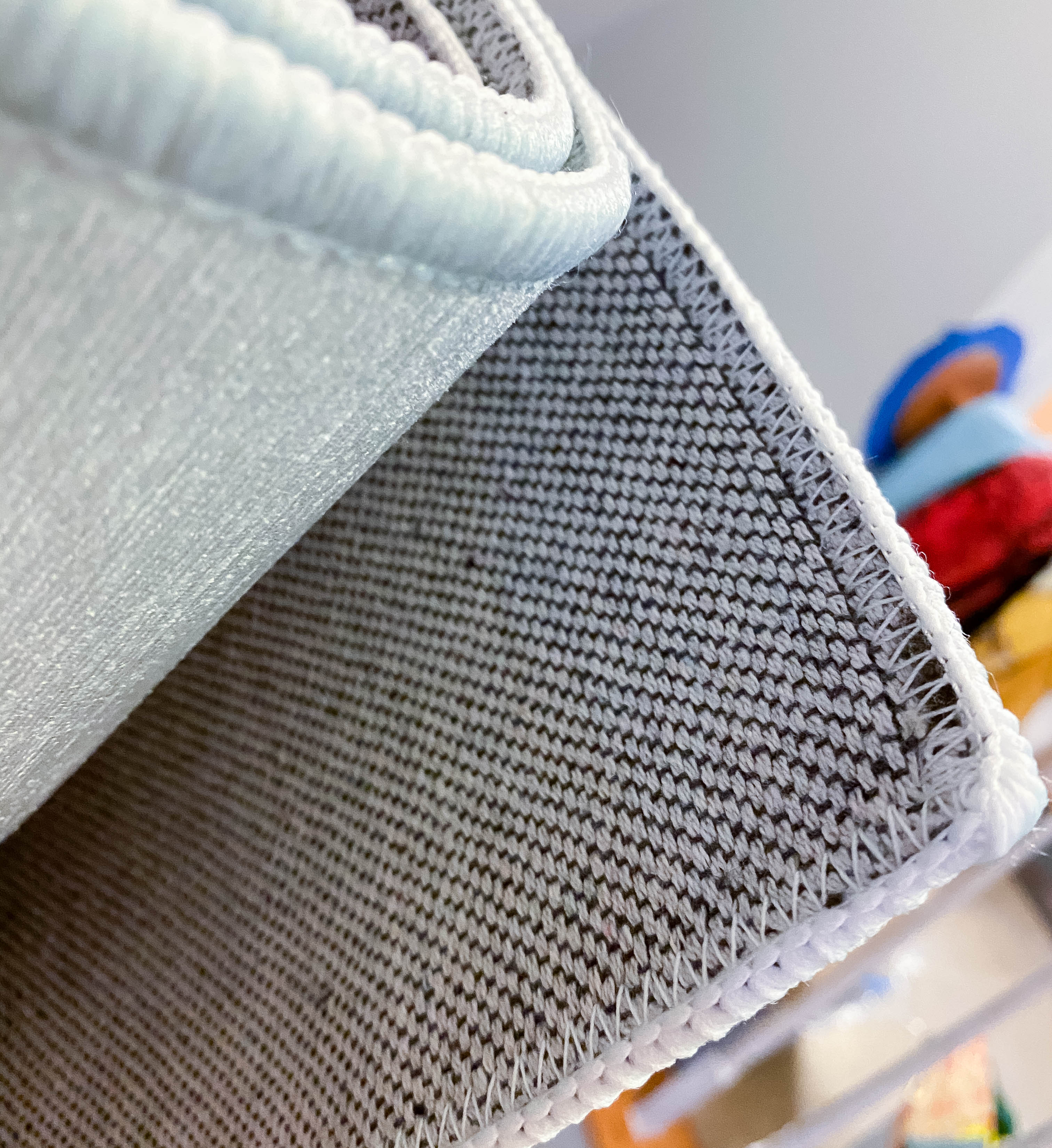 This review features a rectangular rug made from a woven polyester chenille and a durable cotton/poly canvas backing. It's available in 4 sizes:
2′ x 3′ ($49)
4′ x 6′ ($149)
6′ x 9′ ($329)
8′ x 12′ ($499)
When selecting this great holiday present for my daughter, I searched and search for an updated Society6 review, but couldn't find one from someone that had actually purchased the rug and tested out its quality – so here we are!
No, this rug isn't on subscription (!) and Society6 doesn't have any subscriptions – but our featured artist Risa Rodil is a subscription box FAVE! We love her fun bookish artwork and couldn't get enough. What better gift for my tiny subscription box addict? We ordered her a 4'x6′ rug from Risa Rodil's collection on Society6. You can find this exact rug here. The regular price is $149 but it seems to always be on sale.
The edges of the rug are securely stitched for a more durable and long lasting use. The binding on this could snag. We haven't had any problems with this (our rug is 6 months old now) but a flat binding would probably be preferable. However, it does match the design of the rug. It's a nice professional finish. The back is cotton/poly canvas, which seems fairly durable. You would need a rug pad for hardwood floors.
You can see that the rug is fairly thick, and not flimsy!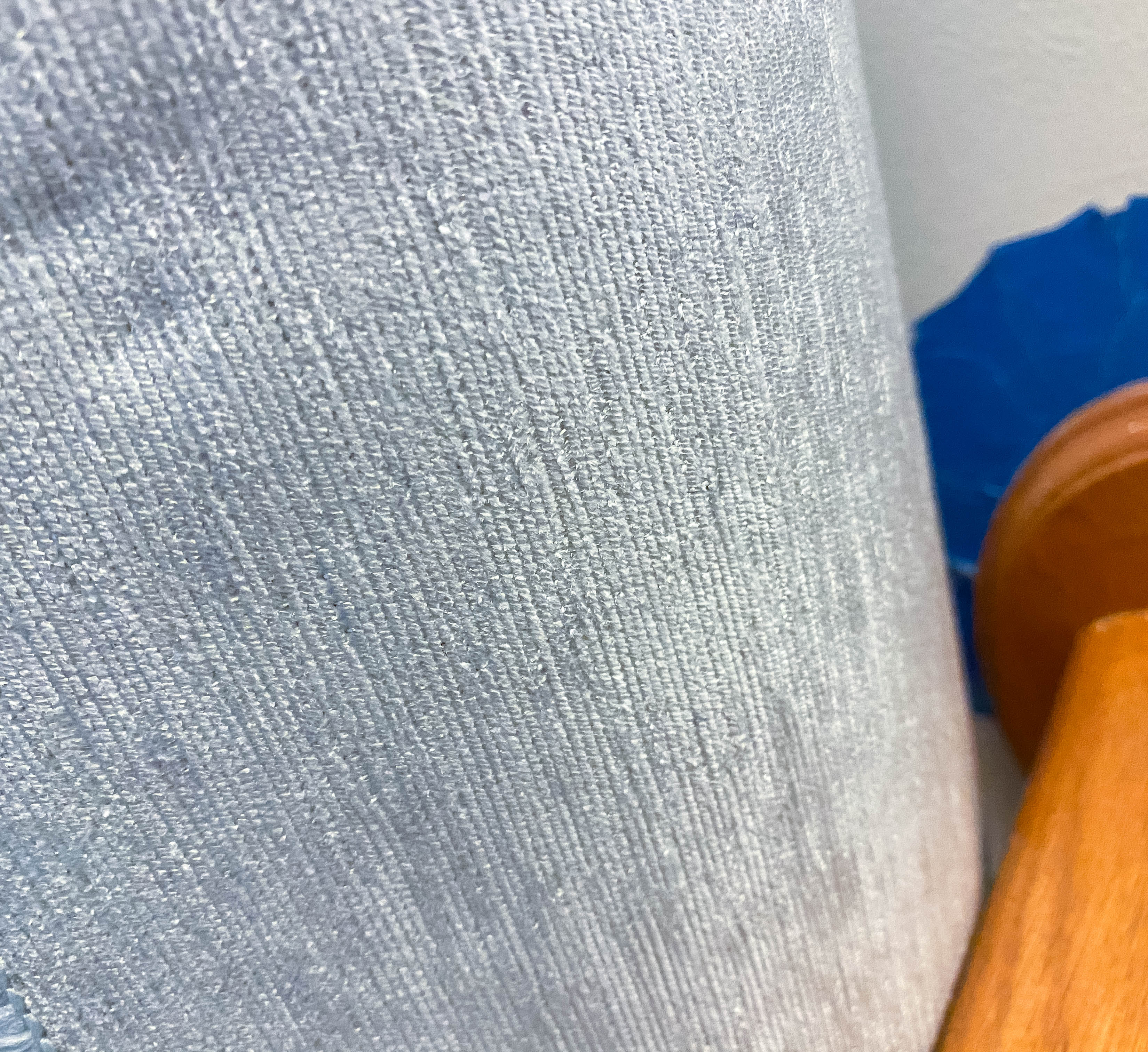 It's also easy to clean! Simply vacuum and wipe with soap, water, and non-abrasive cloth. We had (no kidding) a loose black glitter eyeshadow incident on this rug. While it was a widespread problem (dumped and smeared all over by a 3 year old) and we needed the bathtub, we were able to get it all cleaned off with soap, water, and makeup remover (thank you, micellar water).
My daughter loves her new rug! The "So Many Books So Little Time" design by Risa Rodil is the perfect home decor for bookworms. The rug is textured but no worries because it's still pretty soft. The print is crisp and looks GREAT! Her piles of books are out of the picture, but we can guarantee the accuracy of the statement (and yes, that's her Squishable Plague Doctor). We're super impressed with this totally custom decor – both because of the high quality execution by Society6 and Rodil's artwork. There were many squeals of excitement over this rug and there have been many days spent reading right atop it. It's soft and not scratchy at all. So, if you're on the fence like I was about ordering a Society6 rug, ours turned out fabulous! The quality makes me pretty confident to try some other items from them too.
Society6 turns out to be a great place to shop for kids room decor or other art-centric home decor needs, plus other lifestyle goods. The designs are made by independent artists from around the world. They also have featured artist collections – you can discover top picks from Black artists and AAPI artists on their platform – and some Disney collections too (Mickey Mouse, Star Wars, The Mandalorian). Also, each item is really special since you can find the perfect print for you. The rug that we chose for our daughter didn't disappoint. The artwork is lovely and the quality of the rug is also great. What's excellent about this online marketplace is that you can get the same artwork printed on different items. If you want to get matching items for your home or even for you and a loved one, this would be an easy way to do so!
What do you think of Society6?