SnackFever is a monthly subscription box that delivers all your favorite Korean snacks, as well as other hard-to-find Korean treats. Snack Fever is available in two boxes, the Original box ($30) which contains 8 to 11 full-size snacks and Deluxe box ($40) which has 10 to 13 full-size, bigger, more premium snacks. Your subscription auto-renews and you can pause or cancel anytime. Shipping per box is only $5 worldwide.
This is the review of the Deluxe box.
DEAL: Save $3 off your first box (Mini, Original, Deluxe). Use coupon code HELLOSUB3.
There is no extra packaging, just the snacks!
Here are the full contents of the Deluxe box.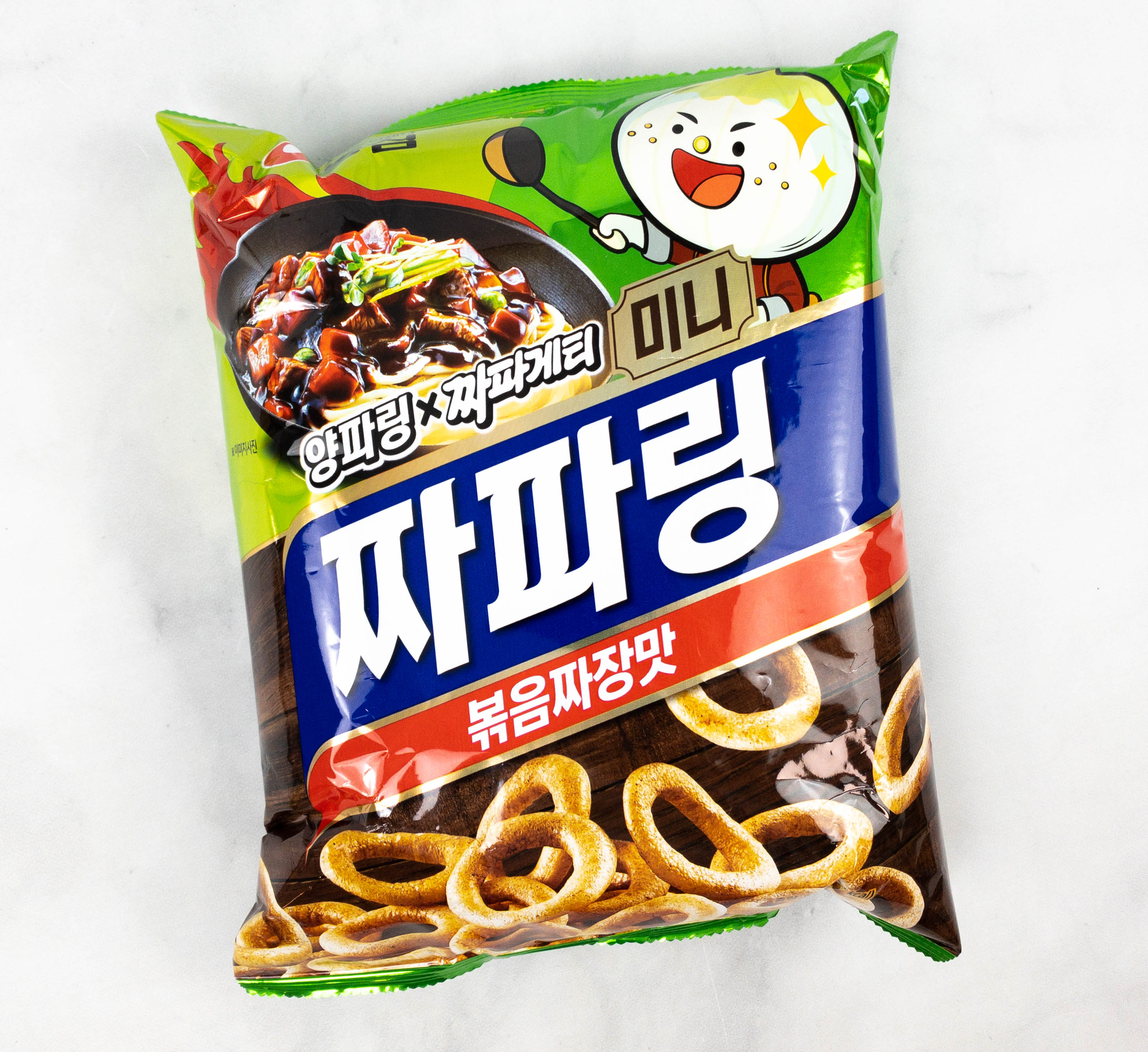 Onion Jjaparings. This pack of onion rings is infused with black bean sauce ramen flavor, more commonly known in Korea sa Jjapagetti. Each piece was crispy, while the taste is a nice mix of sweet and savory.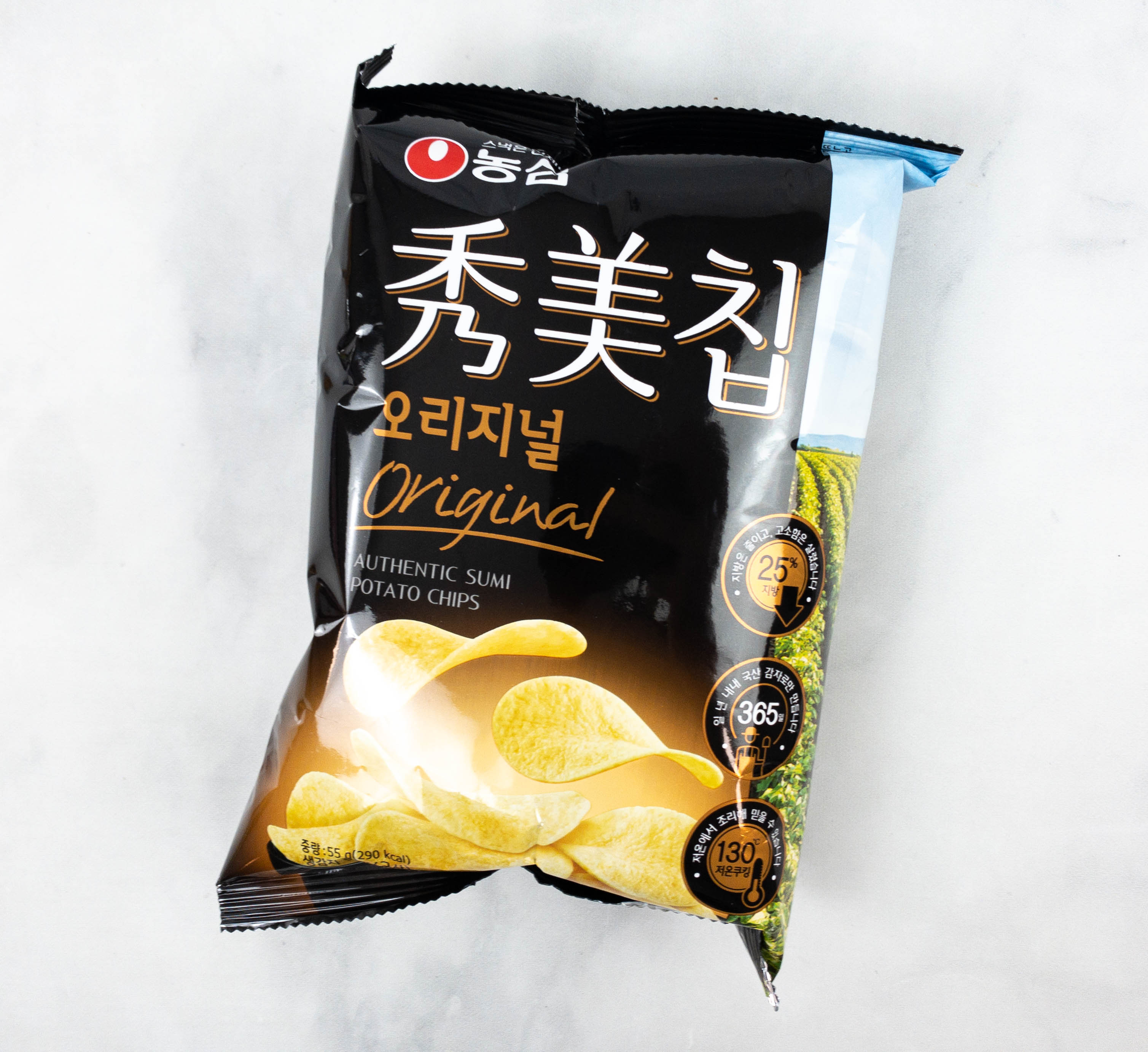 Nongshim Original Sumi Potato Chips. These potato chips are so good! They were made from sumi potatoes, the main potato variety in Korea which are sweeter than regular potatoes. Each piece is light and crispy, and I also love that it's not too salty. It's a perfect snack to have on movie nights!
Lotte Apple Screw Ade Apple and Strawberry. This drink in a pouch is inspired by the flavors of Screw Bar, a popular ice cream in Korea. I received the strawberry and apple variant, which is sweet and tasty! You can add ice if you want to make it more refreshing!
Post 5 Grain Cocoball Bar. I received two packs of these snack bars made with chocolate grain balls. It's the easy to eat version of the popular coco ball cereals in Korea. They are also fortified with 9 kinds of vitamins and 3 kinds of minerals. Each bar is filling and they were not to sweet either!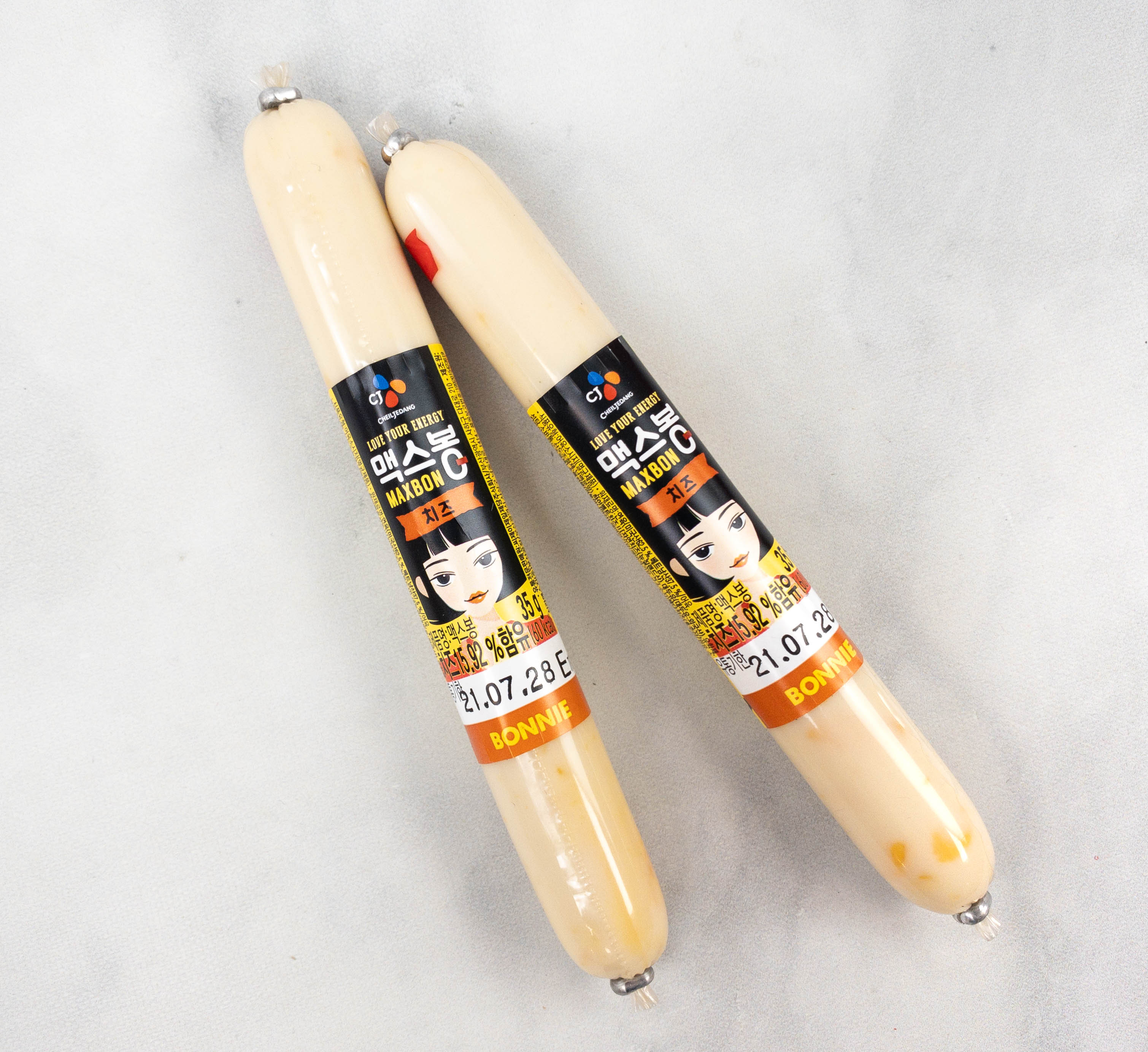 Maxbon Cheese Sausage. These are ready-to-eat sausages are made with white meat fish and a combination of high-melt cheese and cheddar cheese. Each bite is cheesy and a bit salty, with a unique, spongy texture. I received two sausages which are great whether when eaten as is or paired with a hot cup of ramen.
Ottogi Jjampong Oyster Ramen. Speaking of ramen, Snack Fever usually includes delicious ramen in their boxes. This time, they sent a flavorful oyster ramen in a cup.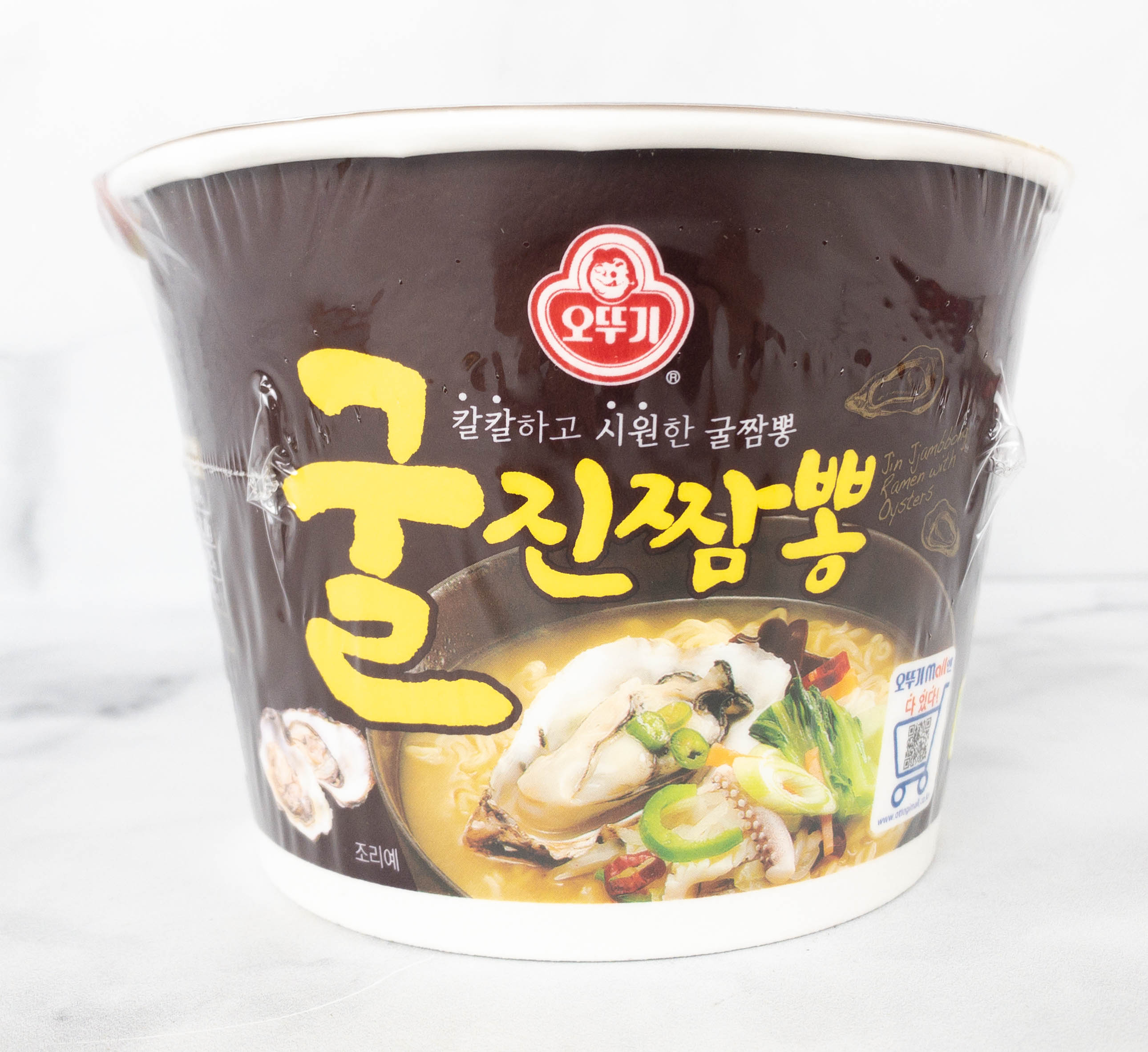 This is such a perfect comfort food. The broth is savory and the seafood flavor wasn't too overwhelming on the tastebuds. It also contains garlic and onion for a kick of heat!
Kellogg's Almond Flakes Cup Cereal. It's a cup of cereal with almond flakes, a convenient way to have breakfast anywhere. Just add milk and it's good to go! The almonds added nuttiness to each bite and, after finishing the cup, I felt full! It's fun and interesting to see American brands' approaches to other markets.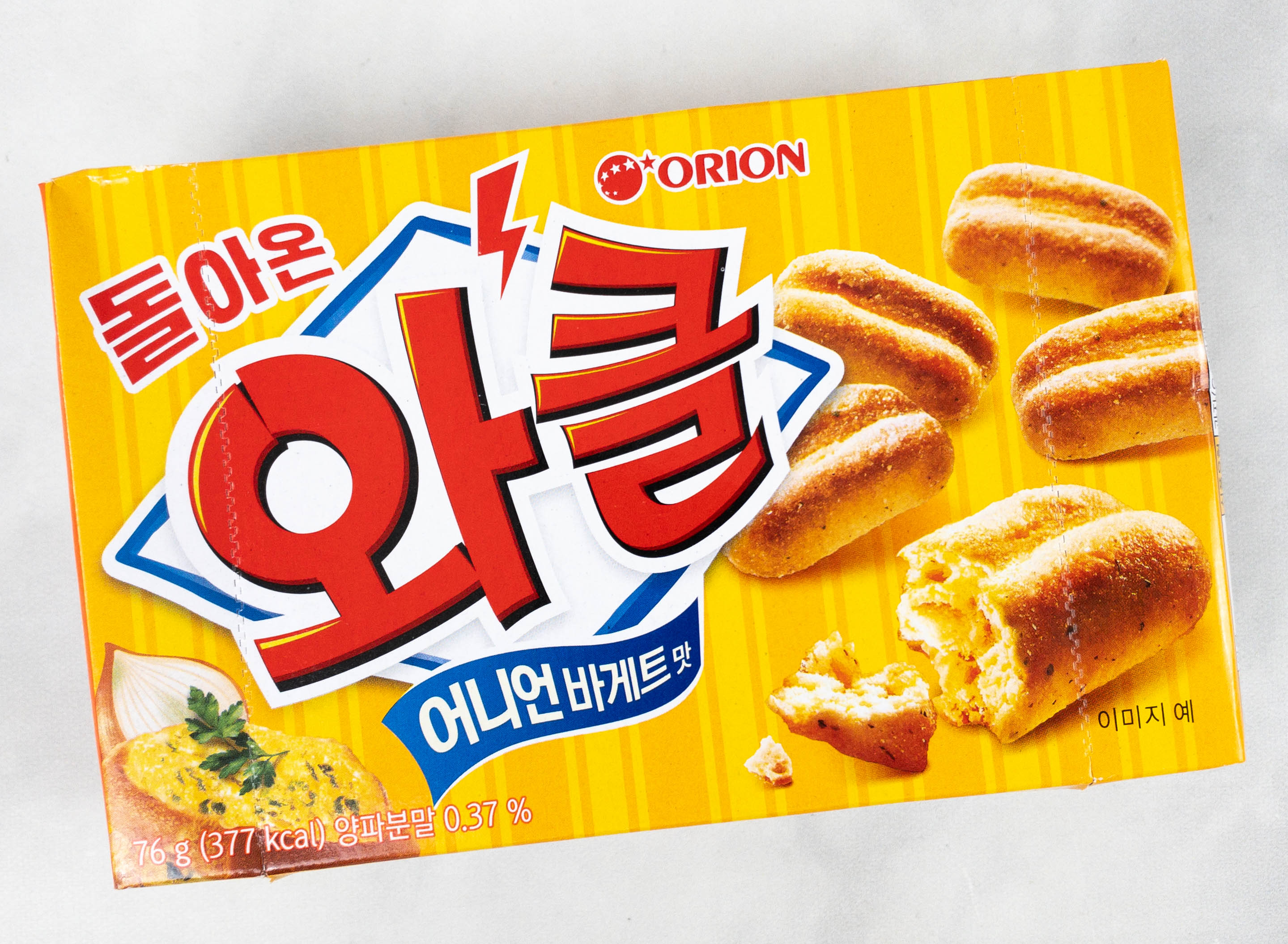 Orion Wacle Onion Baguette. For pastry lovers, here's a small box of onion flavored baguettes. Each piece is small, but they are savory and they also go well with fun drinks (soda or another flavored drink). These baguettes are ideal either as a late night snack or for an afternoon pick-me-up.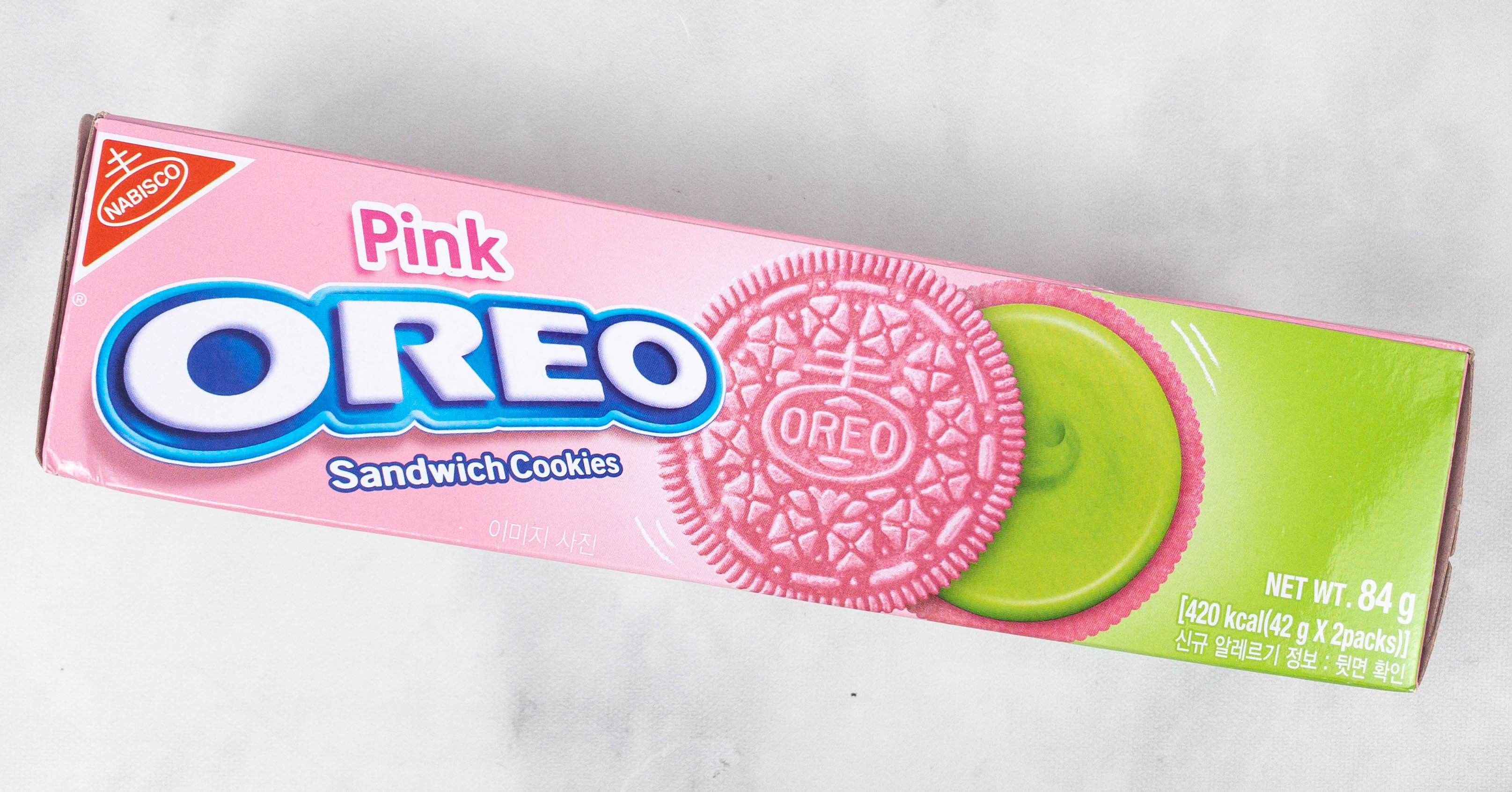 Nabisco Pink Oreo. These pink cookies are vanilla flavored, while the filling is green because it contains matcha!
Surprisingly, they taste great with each other. I also love how the matcha balances the sweetness from the cookies.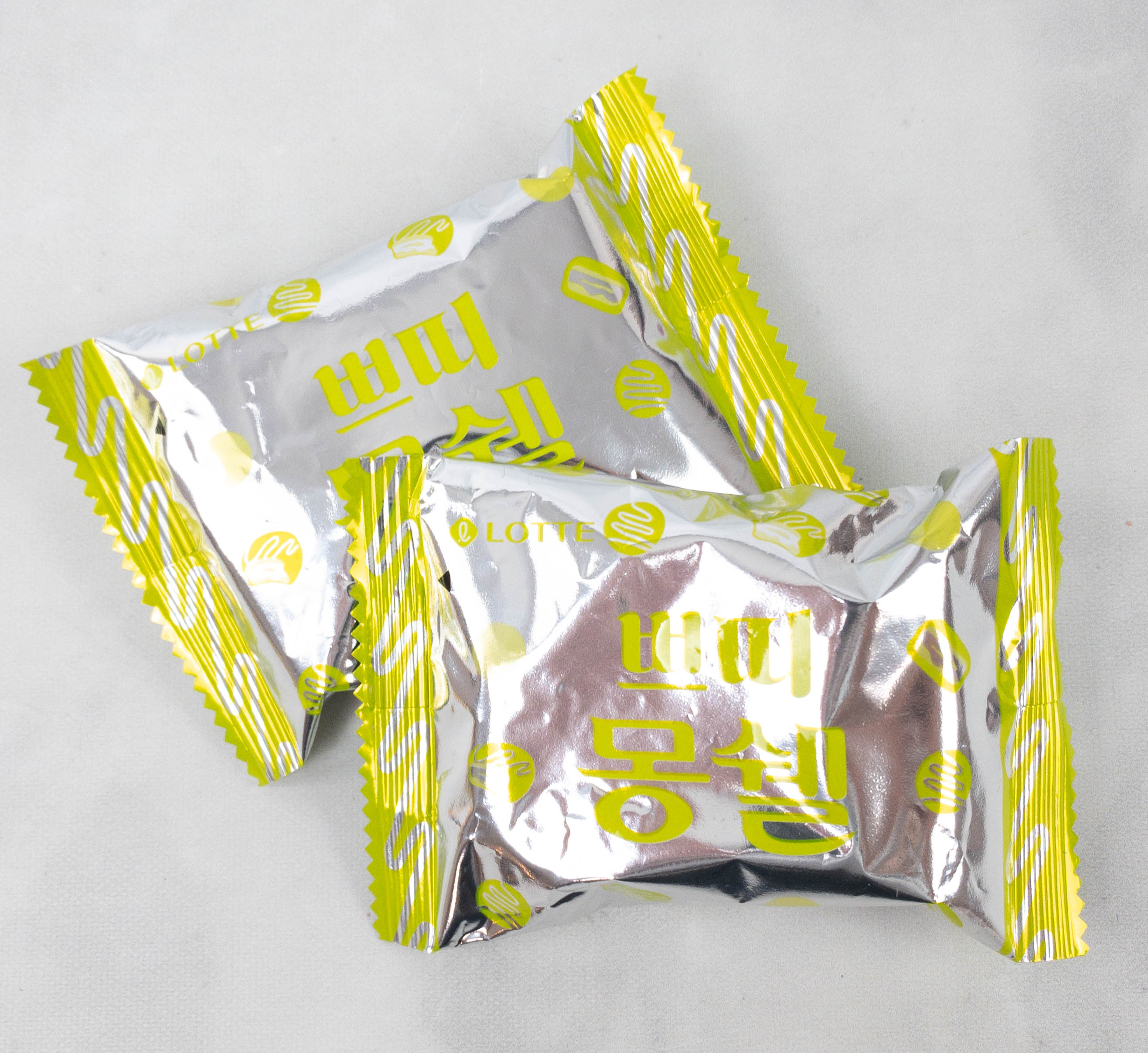 Lotte Mongshell Cake Pie. This month's box also included the newest flavor of the Mongshell pie. I received two individually wrapped pies, which would make a filling snack along any hot beverage.
The pie is so moist! It has a delicious filling, and it even has a chocolate drizzle on top.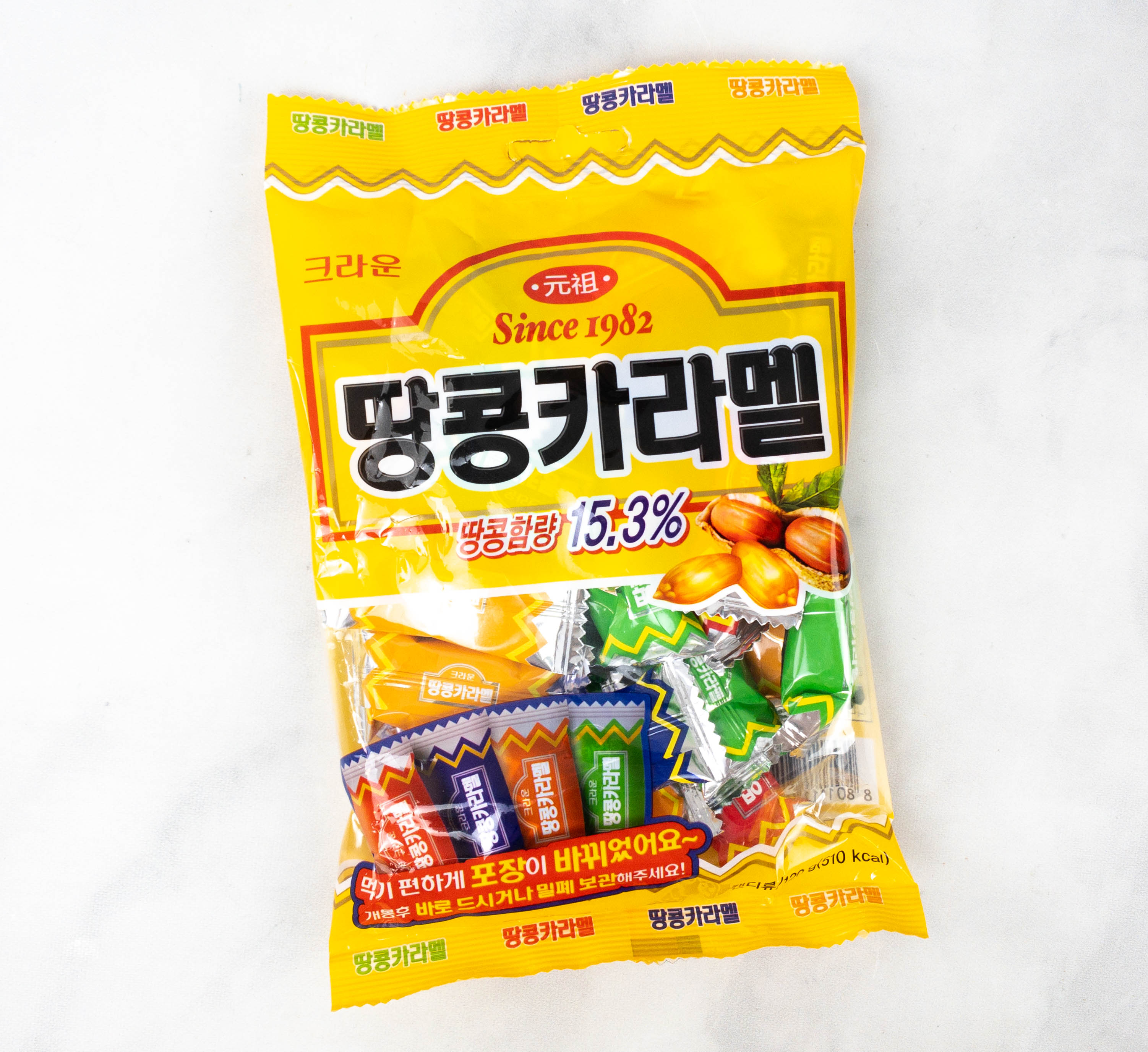 Crown Ddangkong Peanut and Caramel. These chewy candies are peanut flavored and glazed with scrumptious caramel coating. They are actually addicting because of the perfect blend of sweetness and nuttiness!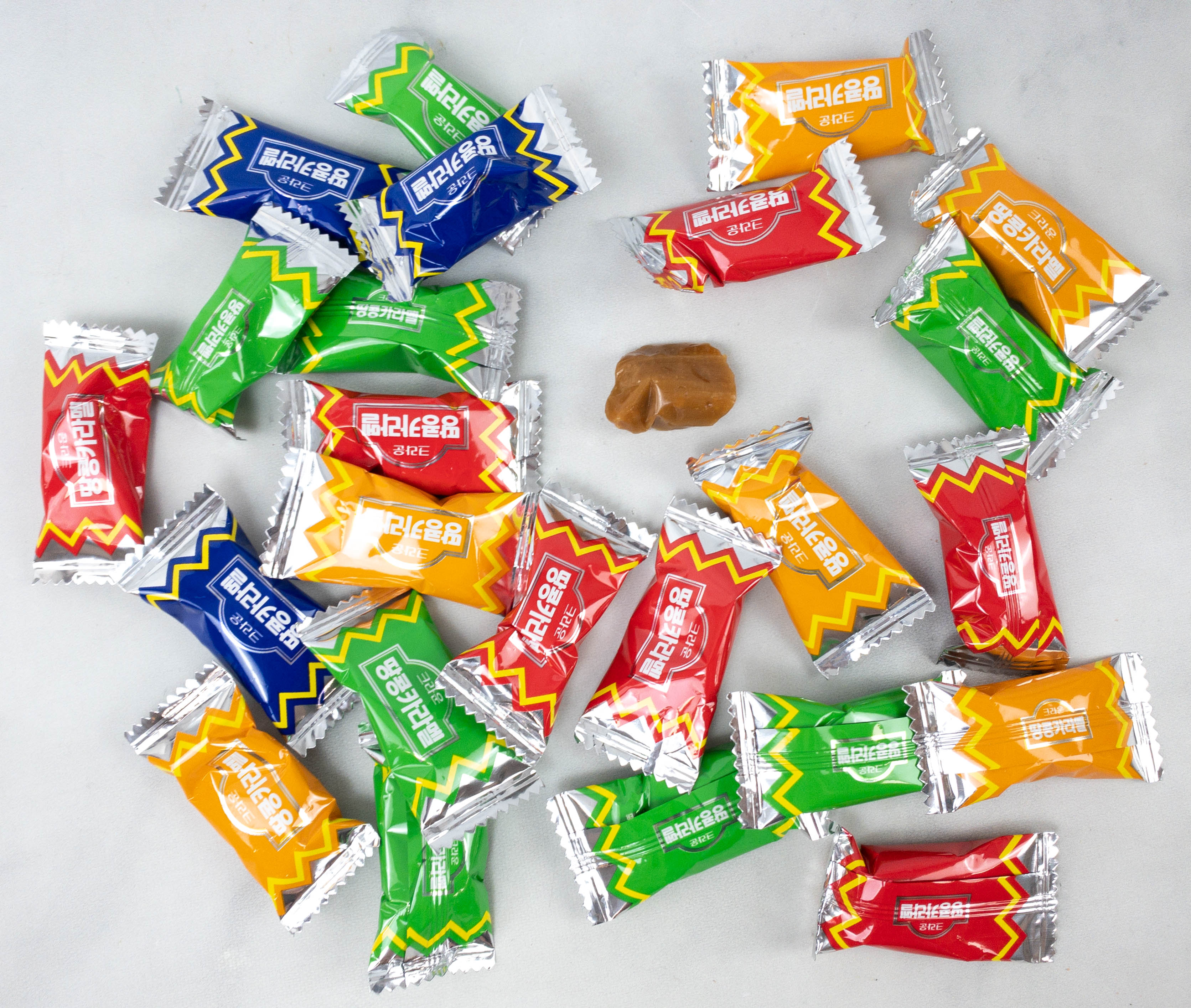 They are individually wrapped which makes them good for sharing as well.
Snack Fever boxes are always jampacked with delicious snacks from Korea! This month, my Deluxe Box included savory snacks and sweet treats. There's even a cup of ramen with a delicious oyster flavor and a cup of cereals with almond flakes. Another unique item in the box is the strawberry and apple drink inspired by the popular Korean ice cream Screw Bar. If I have to choose a favorite snack, it's probably the pack of peanut and caramel chewy candies. They are great for dessert and I love that I can share them with my family as well. This subscription never fails to send the most delicious and newest snacks from Korea. It's a must try for Korea fans, especially if you're curious about what the snacks in dramas taste like, or for adventurous snackers who simply want to try something new!
Have you tried Snack Fever?