Scentbird is a monthly perfume and fragrance decanting subscription that has branched out into skincare, makeup, and even candles. With Scentbird, you get a thirty-day supply of perfume every month – Scentbird takes authentic perfumes and decants them into travel sprayers. There are over 450 fragrances to choose from and Scentbird adds new ones every month! You can save when you purchase a multi-month subscription, or even arrange to receive perfume every other month. Keep in mind that some fragrances and other items may have an upcharge of up to $15 in addition to the subscription cost. 
DEAL: Get 50% off your first month! No coupon needed, just use this link to subscribe.
NOTE: As of May 11, 2021, the price for the one product a month plan will increase to $15.95 a month, an increase of $1.
Scentbird is about the fun and magic of fragrance. We designed Scentbird for the pickiest girl- or boy- to let you date luxury perfumes before marrying them.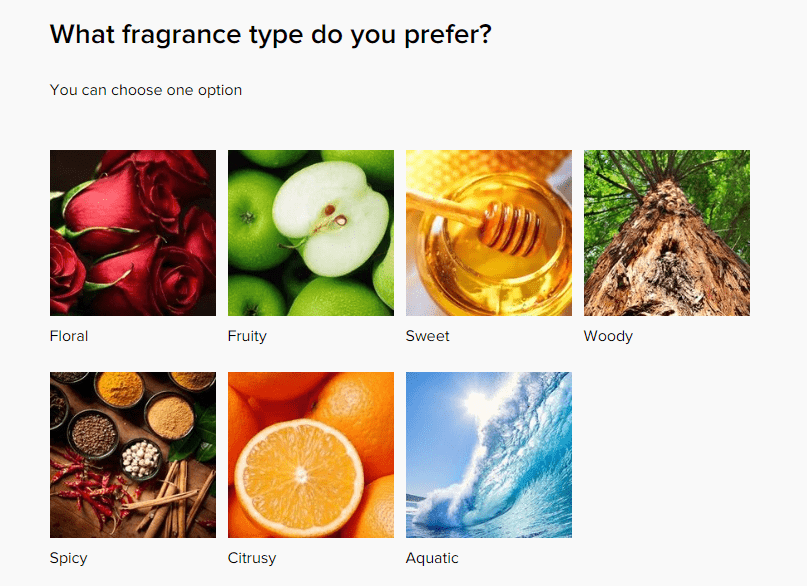 When you sign up, you can fill out a quiz so Scentbird can provide you with some suggestions. There are only 5 questions and you can take the quiz as often as you like. You can place both men's and women's scents in your queue too and of course there are lots of unisex scents available. You can also fill the queue with whichever fragrances you prefer and keep in mind that if your queue is empty, you will receive the Fragrance of the Month. The Perfume of the Month for June is Sweet Bloom by Badgley Mischka:
A portrait of romance, a fresh burst of bergamot dreamily blends with sweet cassis and pink freesia and tenderly evolves into a signature heart of lush rose, soft peony, and blooming magnolia. Delicate femininity turns into utter lust with the sophisticated back of driftwood, alluring liquid musks, and creamy sandalwood.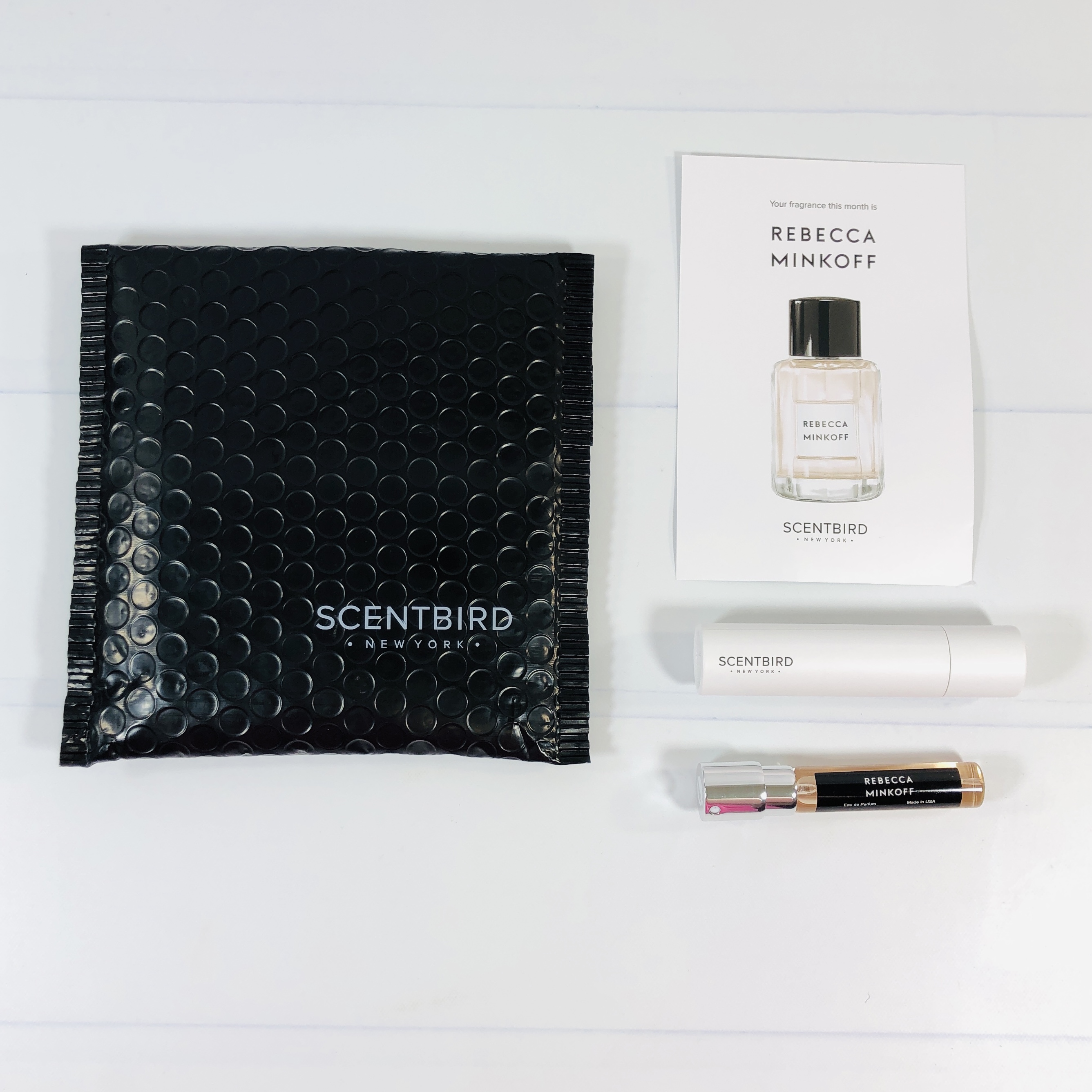 Everything in my box!
I received a card showing my chosen scent.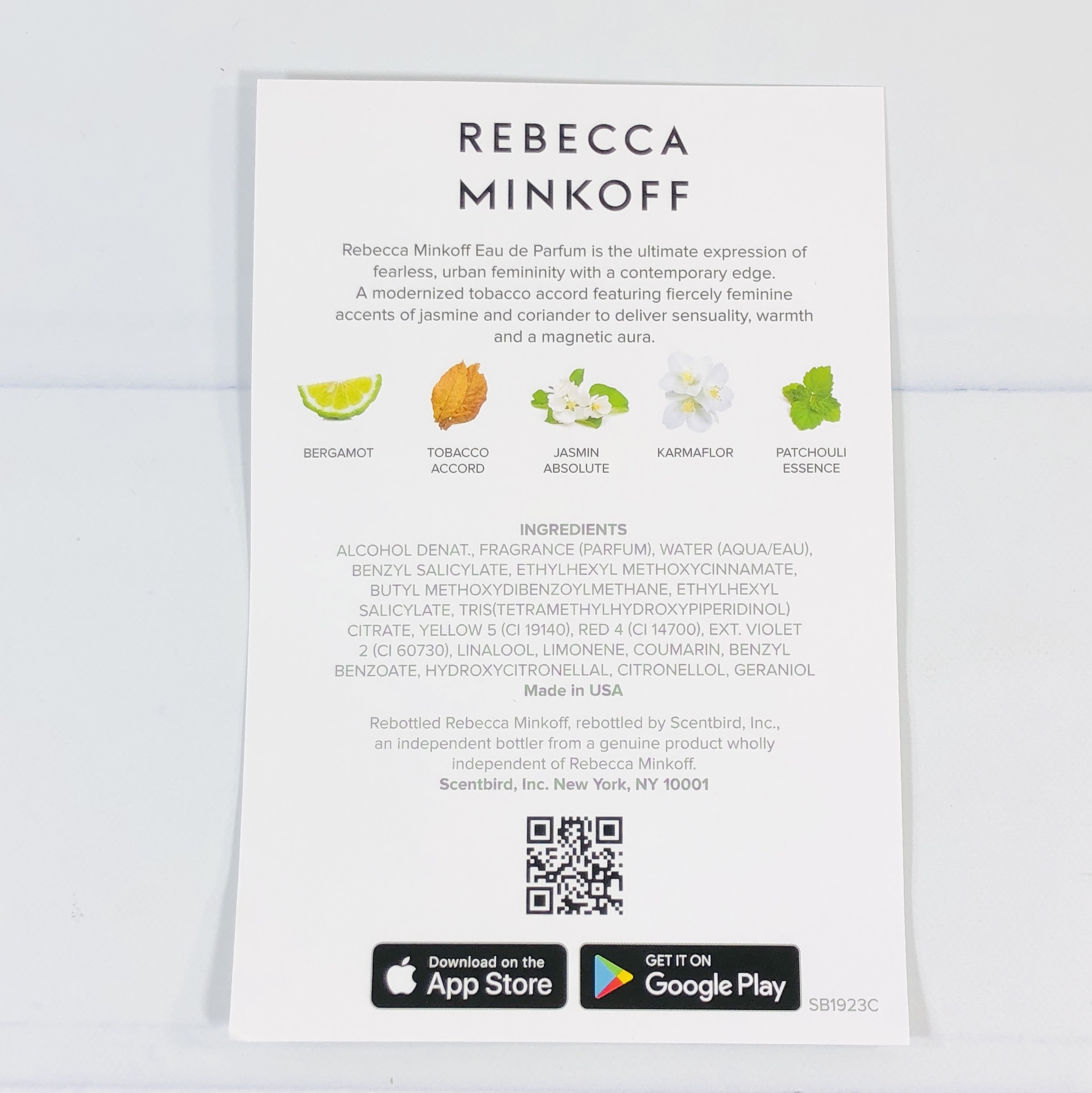 The back of the card listed the fragrance notes, ingredients, and country of origin.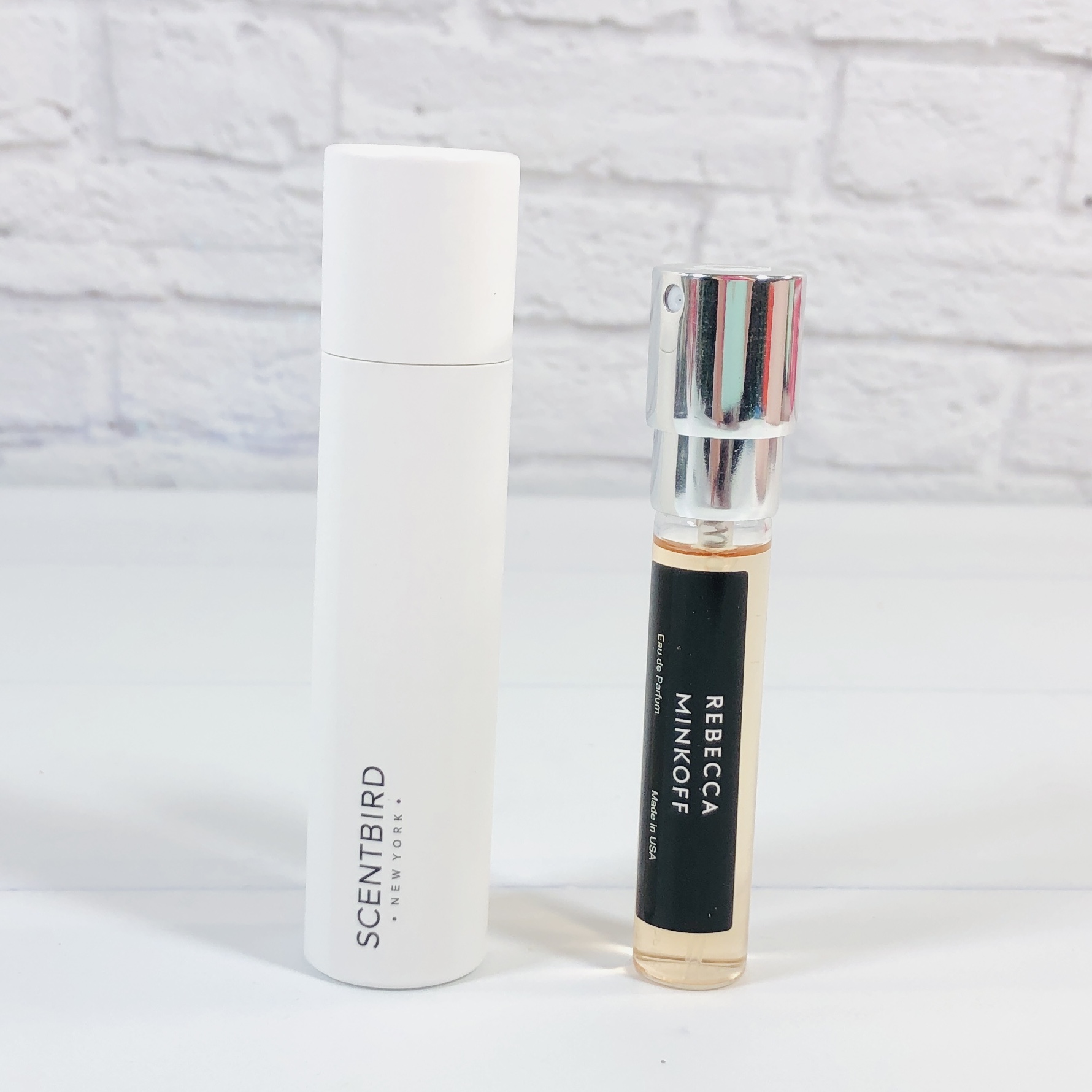 Rebecca Minkoff by Rebecca Minkoff ($95 for 100ml) According to Fragrantica, this scent is an amber floral, which I think means a warm floral. It was a blind buy and I chose it because I liked the sound of a warm tobacco accord, which doesn't mean a smell like cigarettes, more like pipe tobacco. Other scent notes include bergamot, jasmine, coriander, and one of my favorites, patchouli.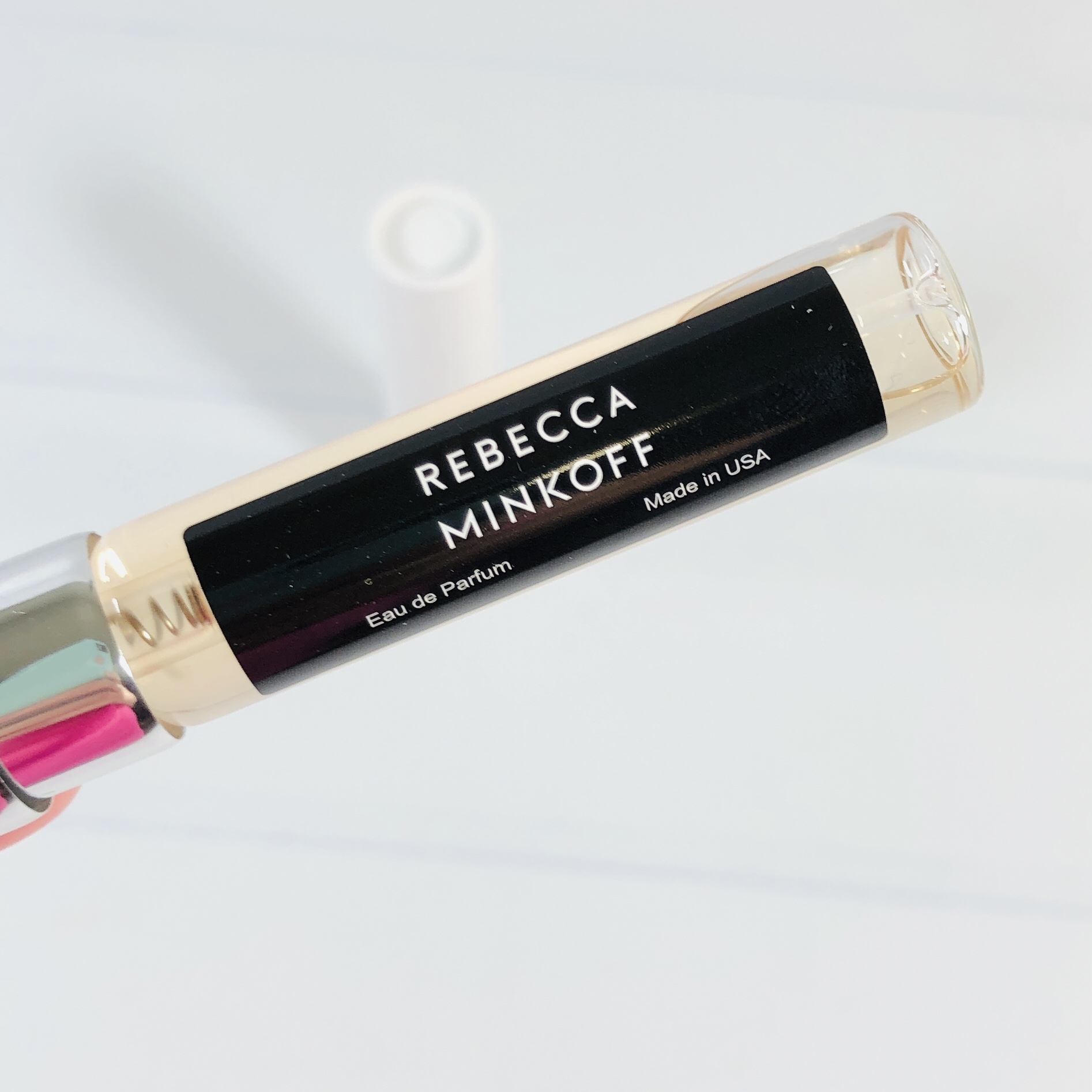 I thought this was a wonderful scent but find it hard to believe it is an eau de parfum, the scent fades very quickly on my body, there's no longevity. It also doesn't project — I don't think anyone would notice that I had it on and I find myself sniffing my arm to catch even the barest whiff. The top note is floral but not overwhelming or strong. This gives way quickly to spicy, woodsy notes and again, this happens within minutes. Finally, I get a warm, clean feeling from the scent before it fades. I think the base note may be labdanum, it smells warm, sweet, a little leathery, a little like concrete. I have worn it several times over the last week, both on clean skin and at the end of the day, but it doesn't last. I would make this one of my favorite scents if it would just stay put.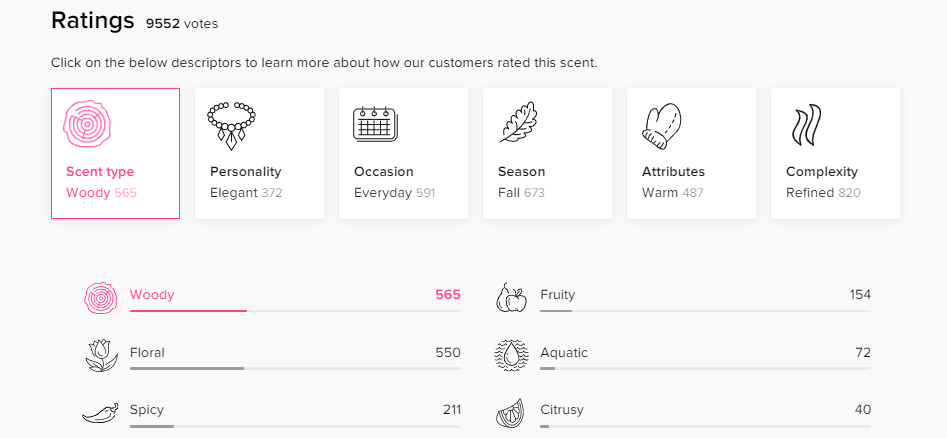 Scentbird lets subscribers vote on the scents to help others discover scents they will love. Of course, people will disagree, with some saying it lasts all day and others not a minute, so you may have to read through several of the comments to get an idea. Almost as many people gave this a 1 star as 5 star — 1702 vs 1274, but it averages out to about a 3.8. As you can see by this chart, most users thought the scent was woody followed closely by floral. Not many rated it citrusy, despite bergamot being one of the main notes.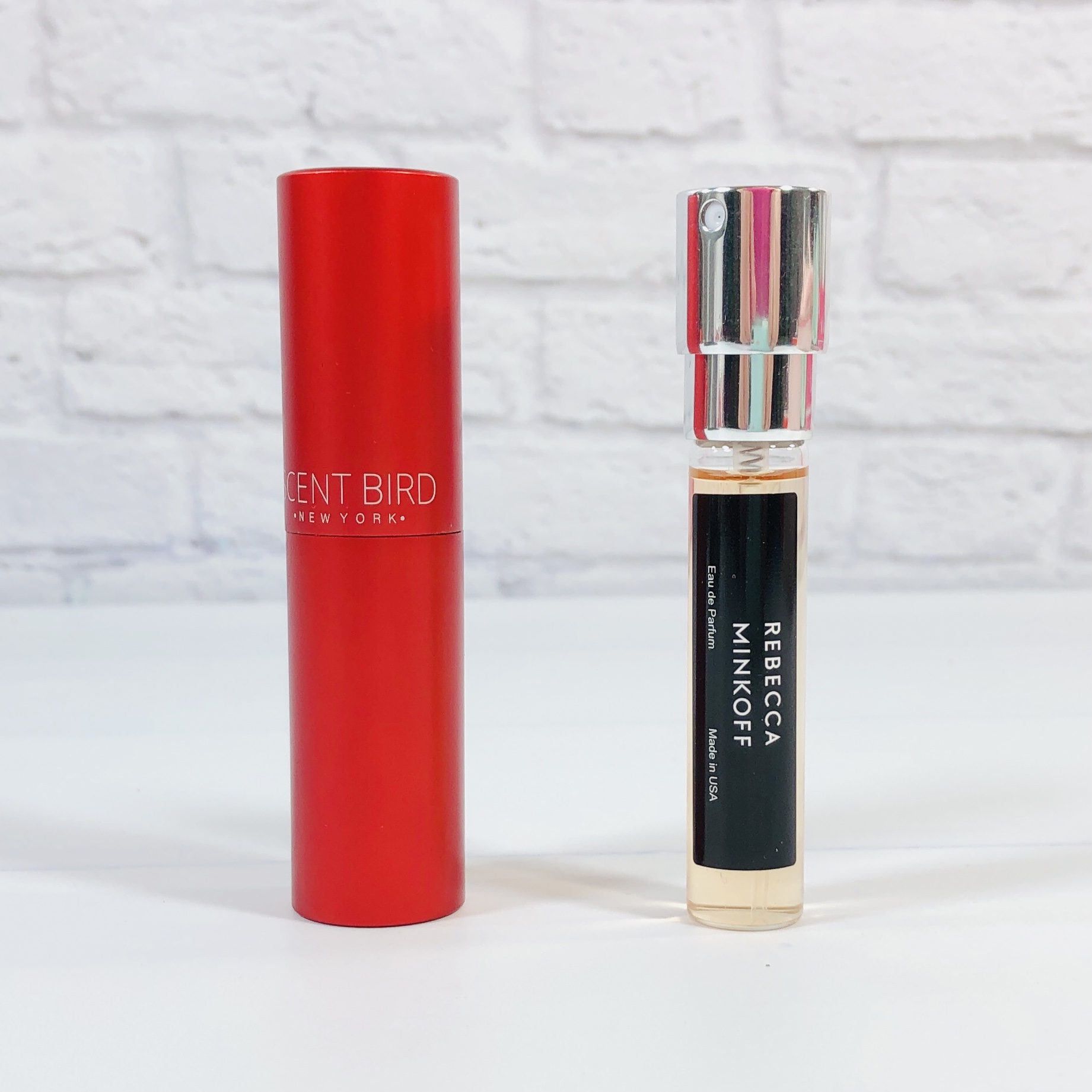 Scentbird sends 8ml, or about 0.27 ounces, enough to spray a couple of times a day, and it should last about 30 days. You will receive a holder in your first box but you can also order different colored cases. Mine is cherry red.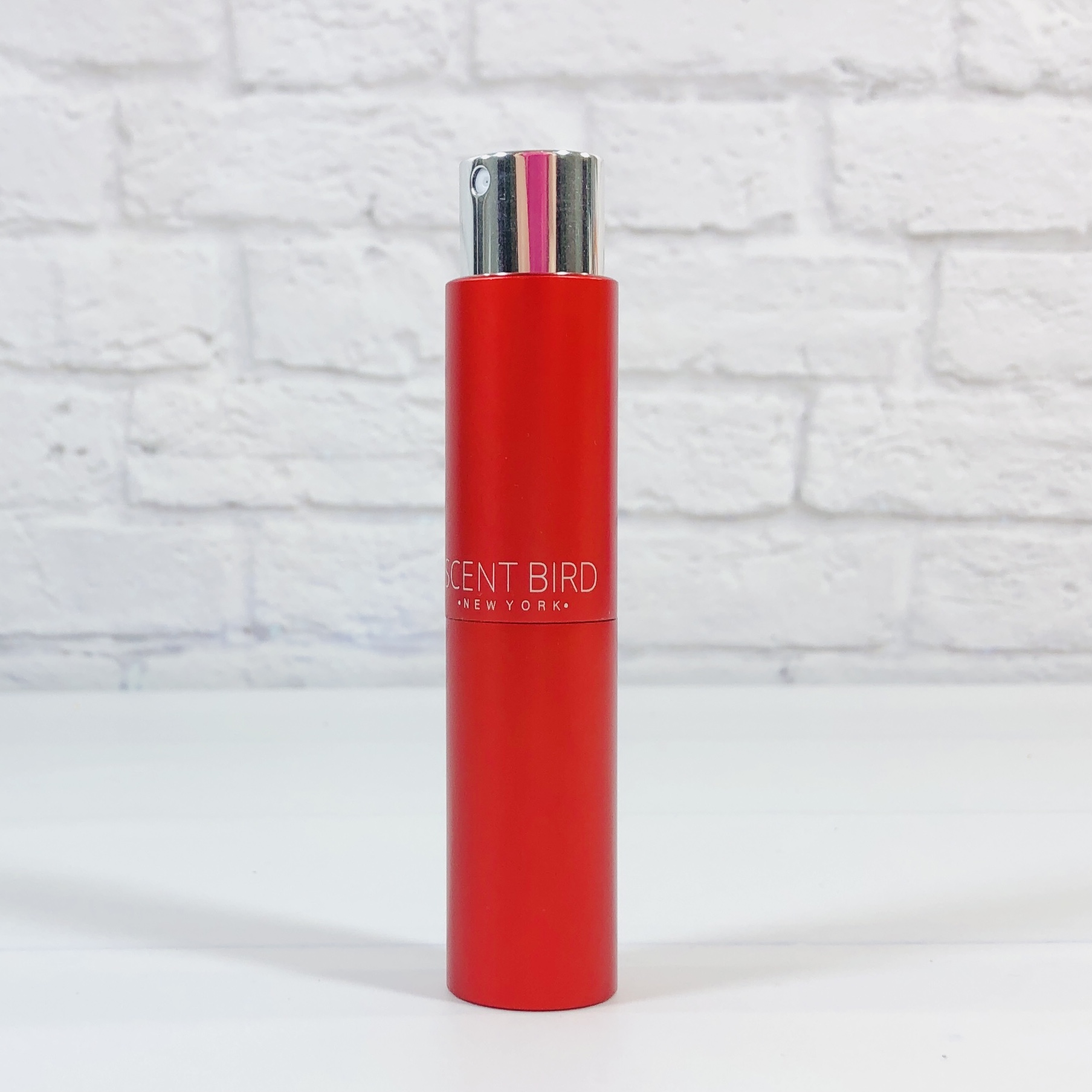 Place the vial in the case and then twist while pushing down until the nozzle is hidden, then twist back up to expose the sprayer.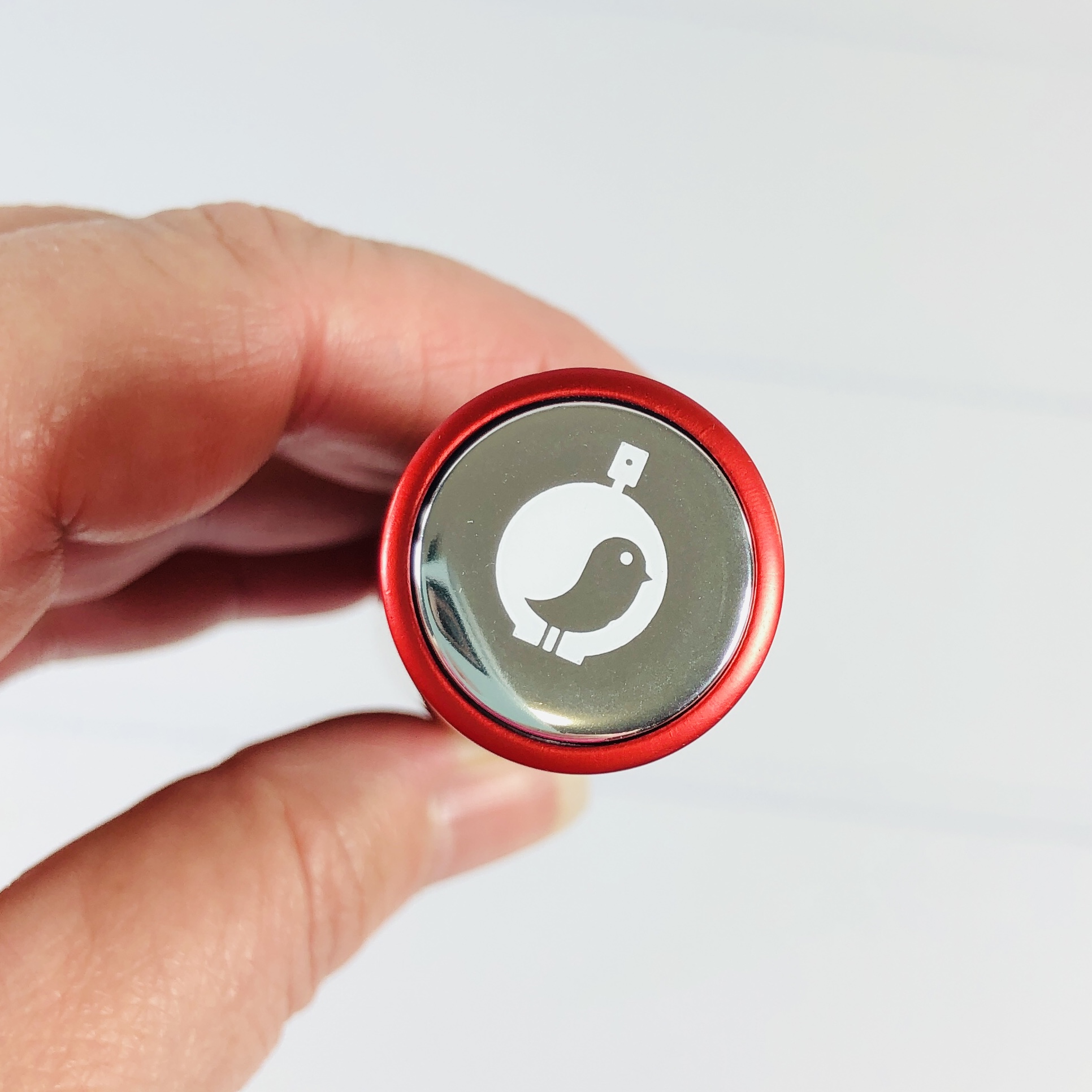 I loved the scent I chose for my May Scentbird shipment, I just wish it lasted longer and projected more! That's what I love about Scentbird, I get to try the scents out and then decide if I want to purchase a bigger bottle. Also, I rarely purchase a bigger bottle because I simply like wearing something different every day, I only have two signature fragrances. Scentbird also allows you to choose something other than fragrance in your queue, you could go with a candle or skincare item instead. I think Rebecca Minkoff would be perfect for the office, it isn't offensive, and I think I may tuck it away until fall, maybe it will hang around longer when the air is dry.
What's in your Scentbird queue? Let me know what scent you're wearing now in the comments!