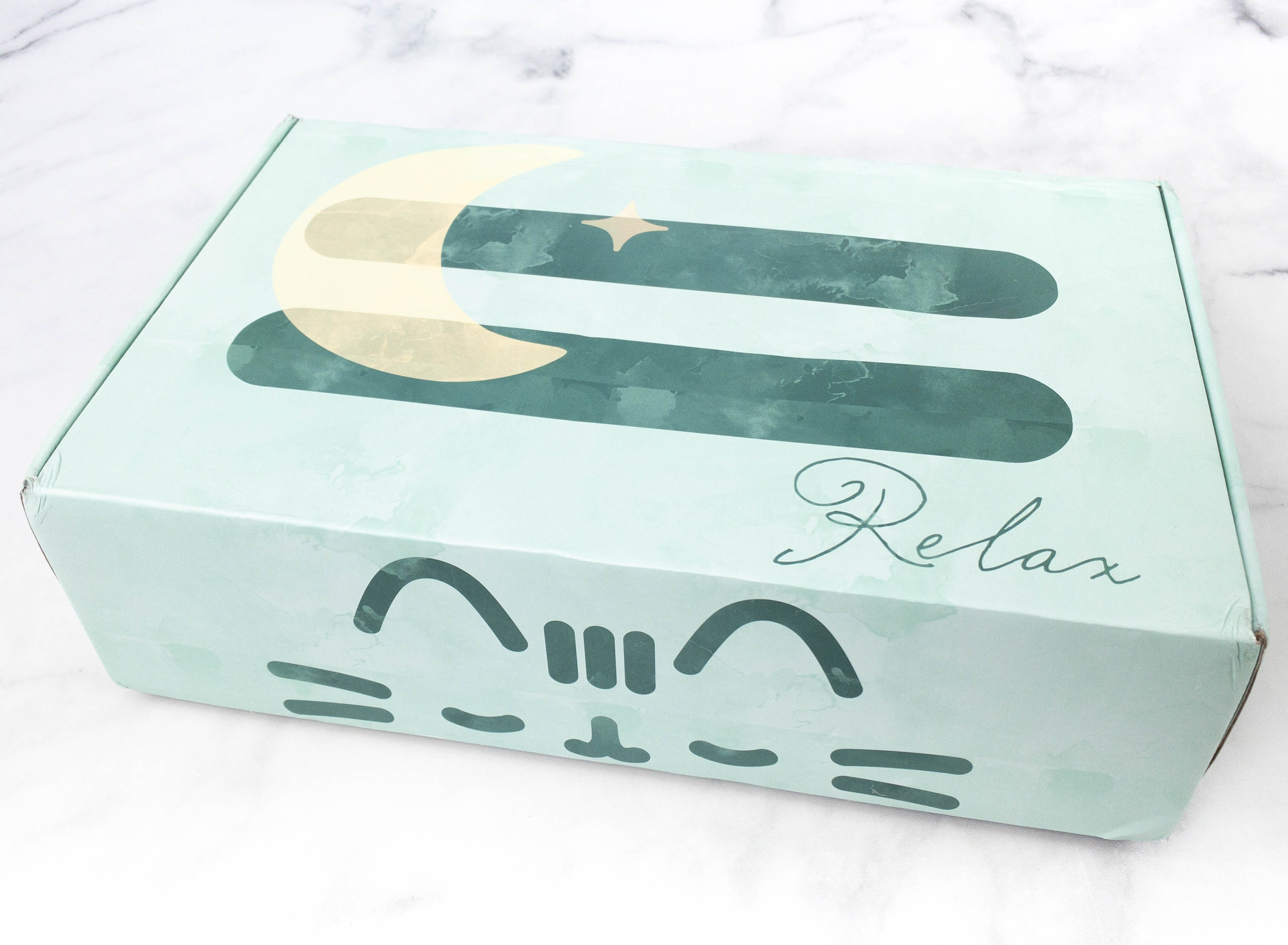 Pusheen Box is a quarterly subscription box that delivers everything Pusheen the cat! Boxes hold a variety of Pusheen items with at least $100 in value, including exclusive products and pre-release items. Some of the items that could be inside include clothing, accessories, electronics, toys, stationery, and more! The box is $43.95 per quarter plus the shipping fee. You can also get a pre-pay annual plan, which reduces the box's cost to $39.95 per quarter plus the shipping fee.
Pusheen Box made the list in our 2021 readers' choice picks of best subscription boxes for teens!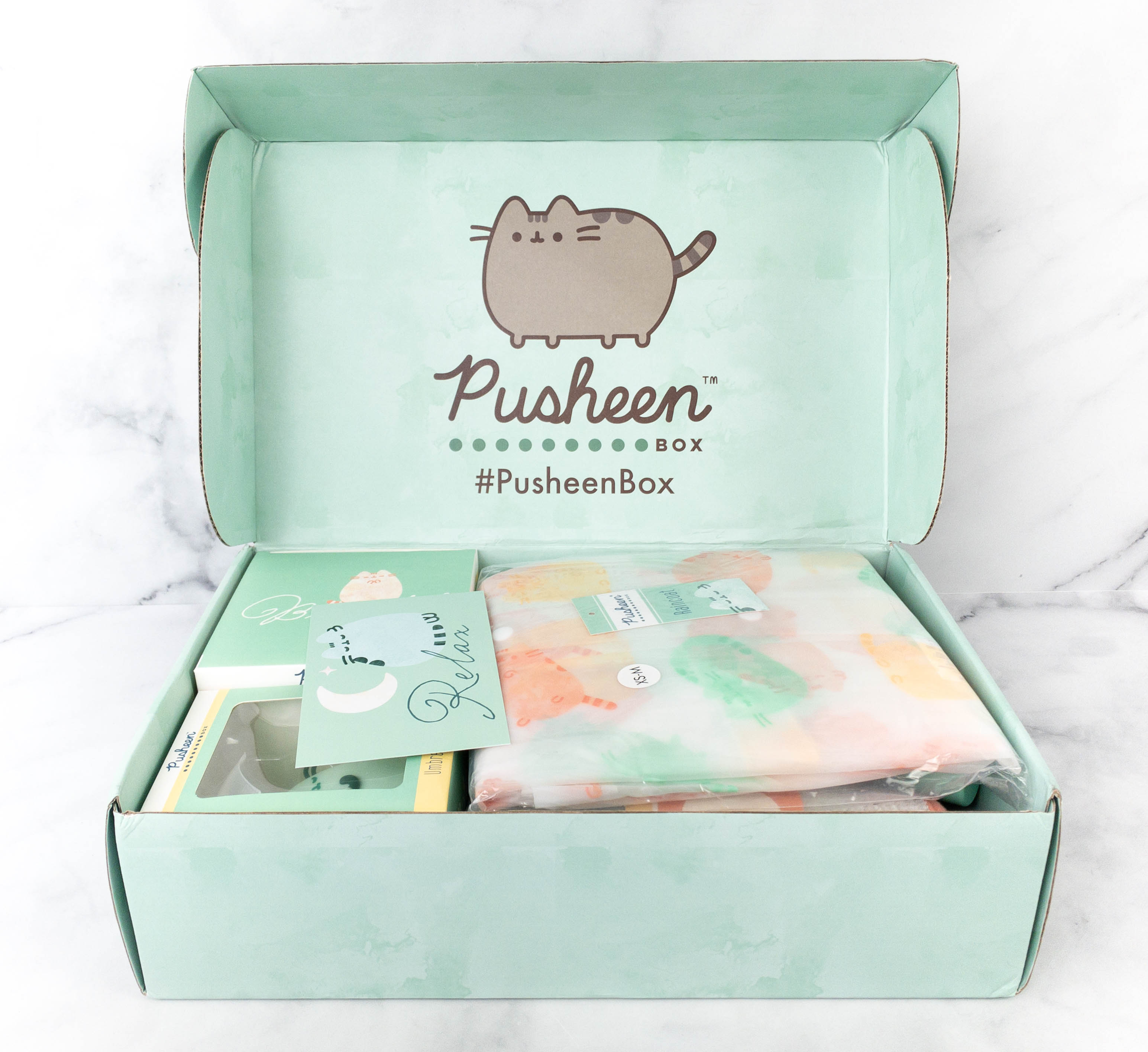 When you lift open the top lid, there's also an adorable image of Pusheen printed on it!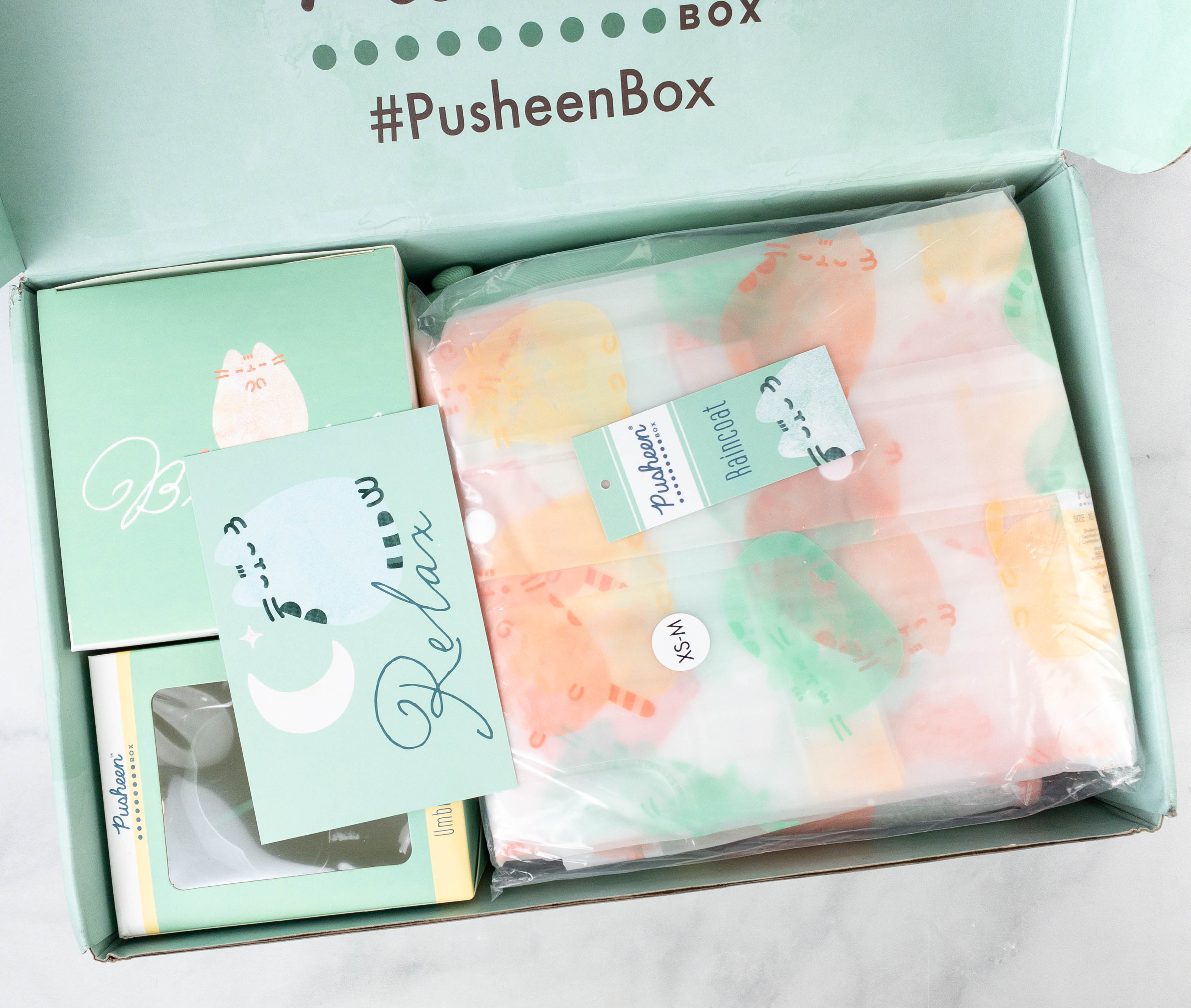 Some of the items came in individual boxes as well.
This quarter's theme is RELAX!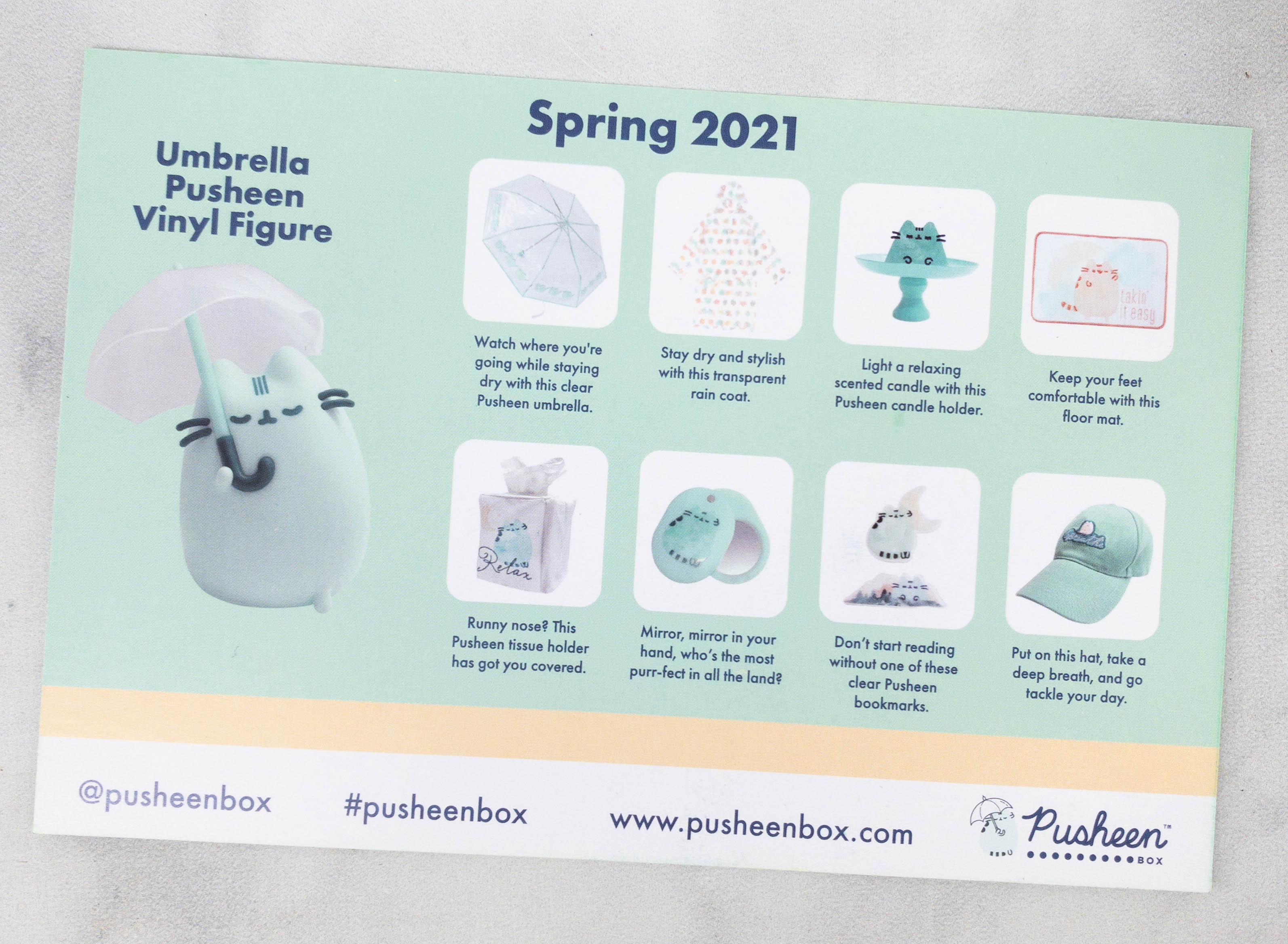 The information card lists all the items in the box with a short description for each.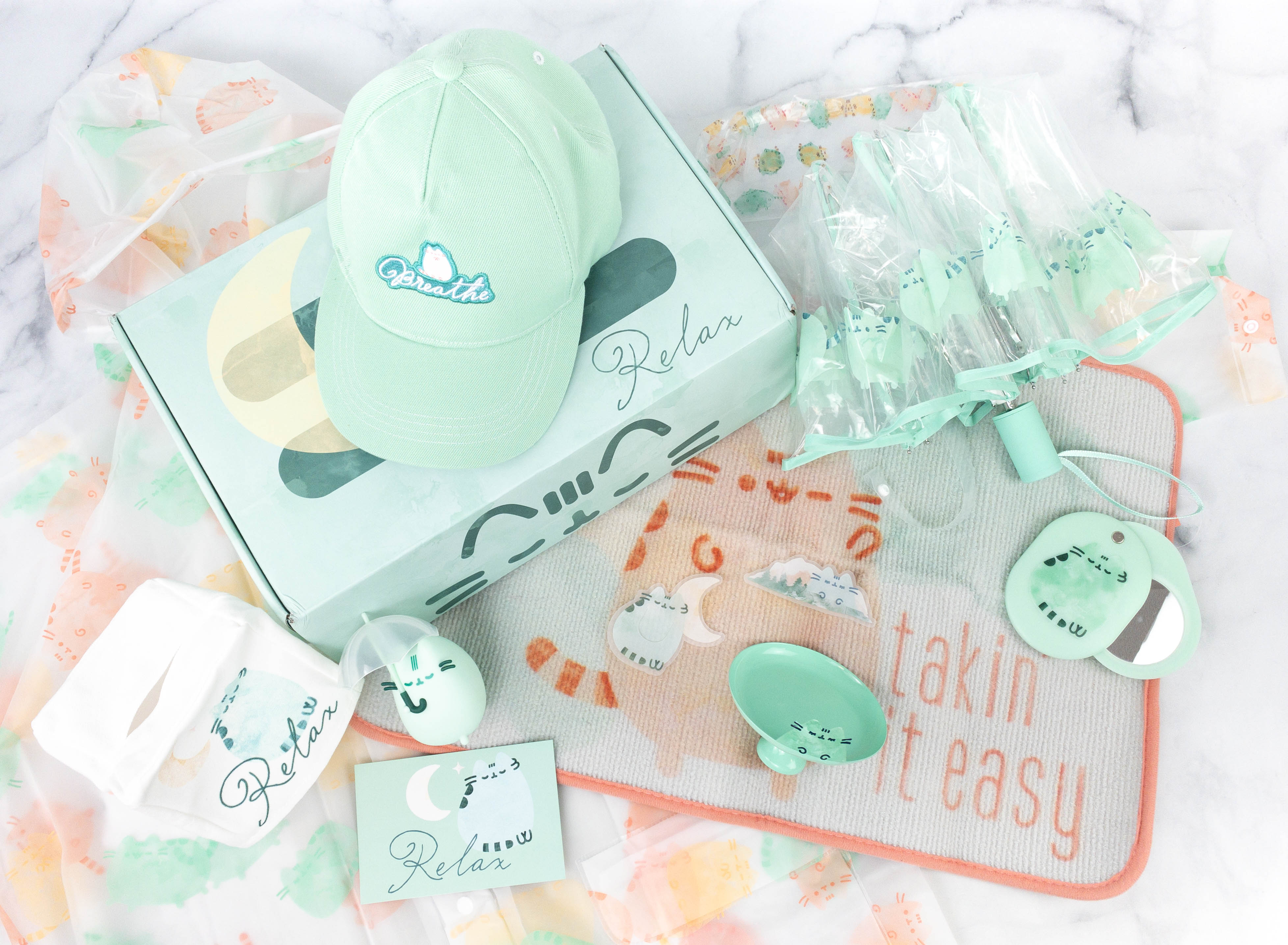 Everything in the Spring 2021 Pusheen Box!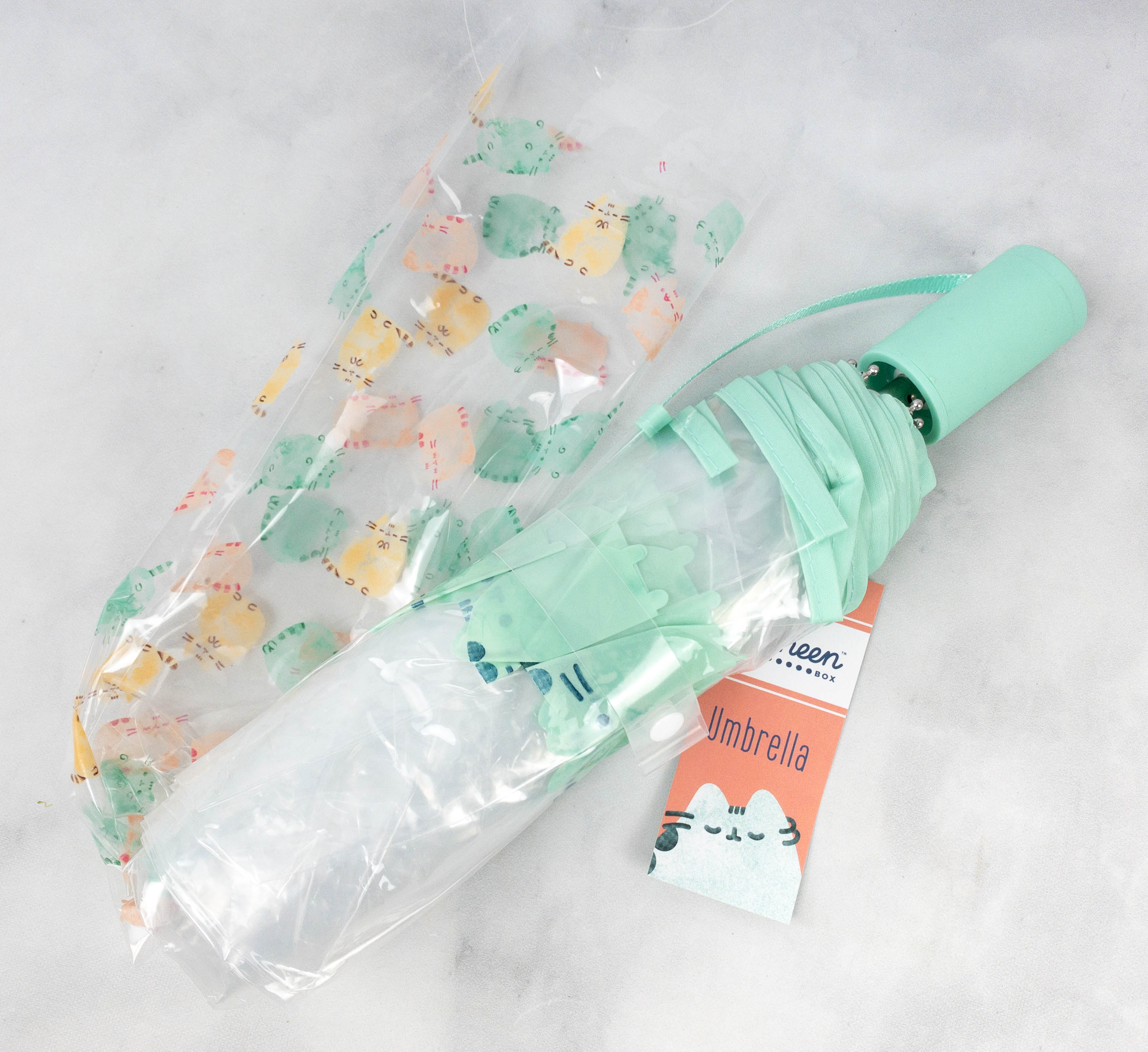 Umbrella. To keep me company during rainy days, they included a cute plastic umbrella in the box!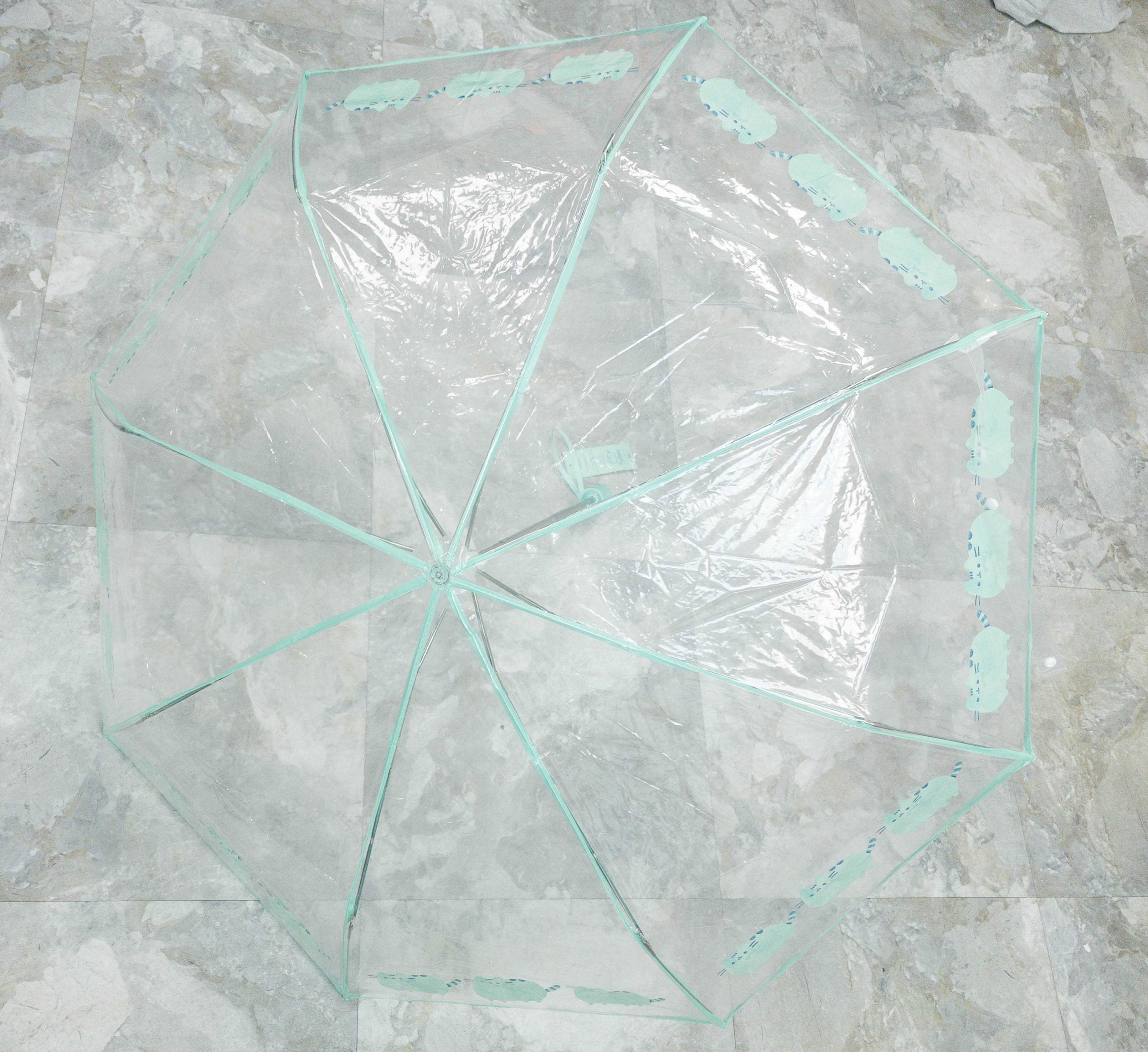 It has a see-through canopy with a mint-green liner that matches the color of the handle.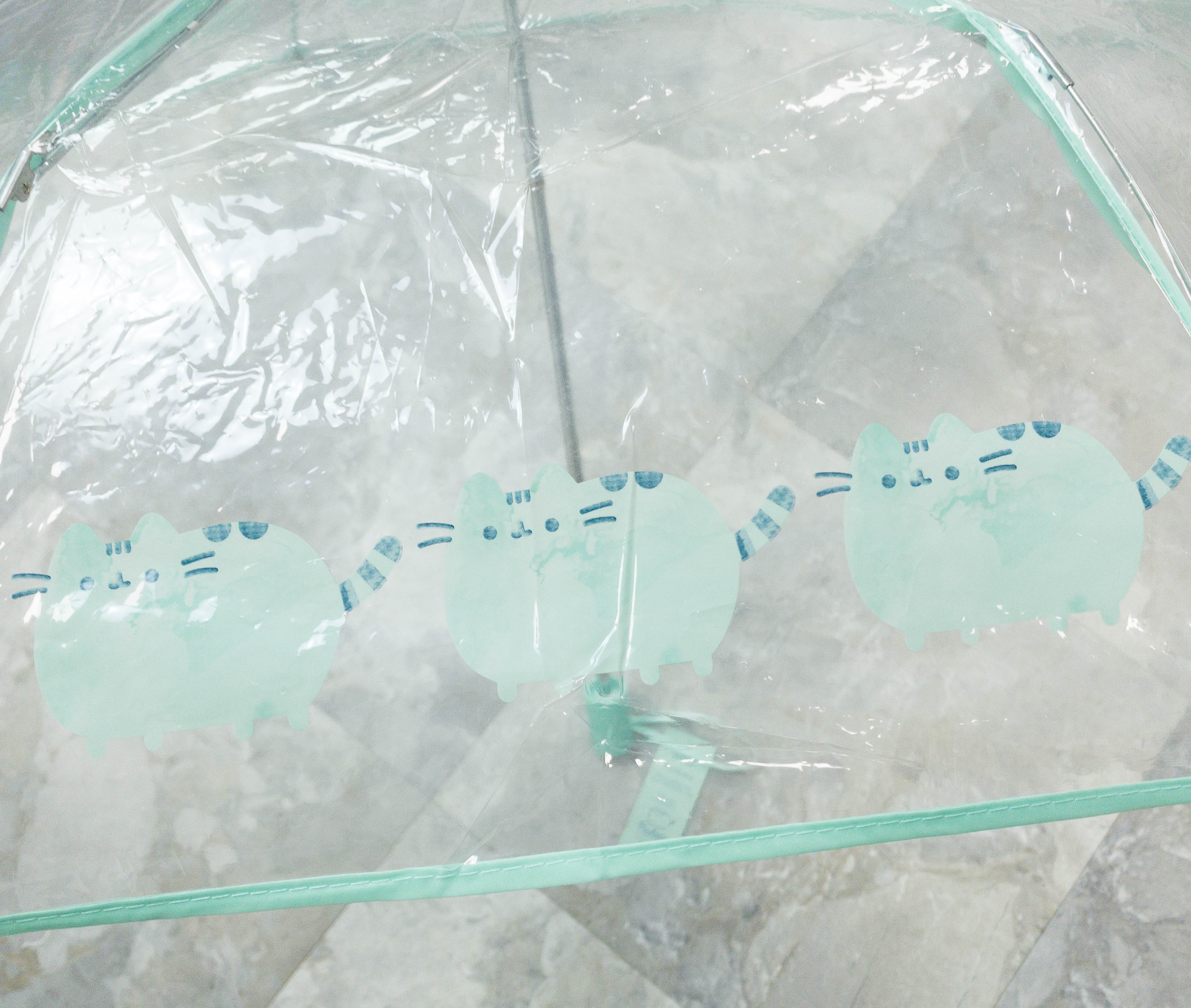 It also features Pusheen on the the sides! How adorable!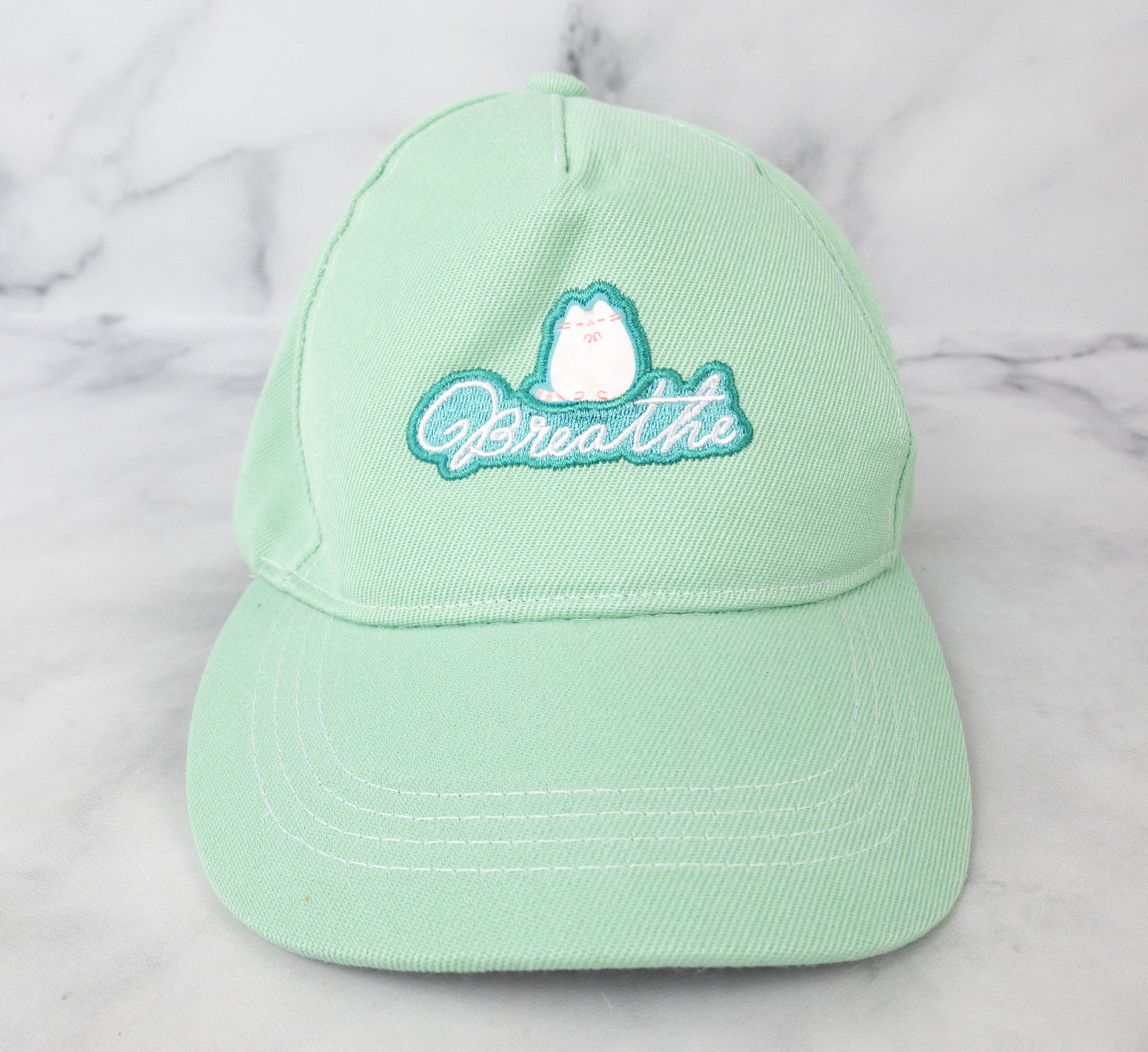 Hat. It's cute baseball cap in mint green. I'm so in love with this color, it's pleasing to the eyes!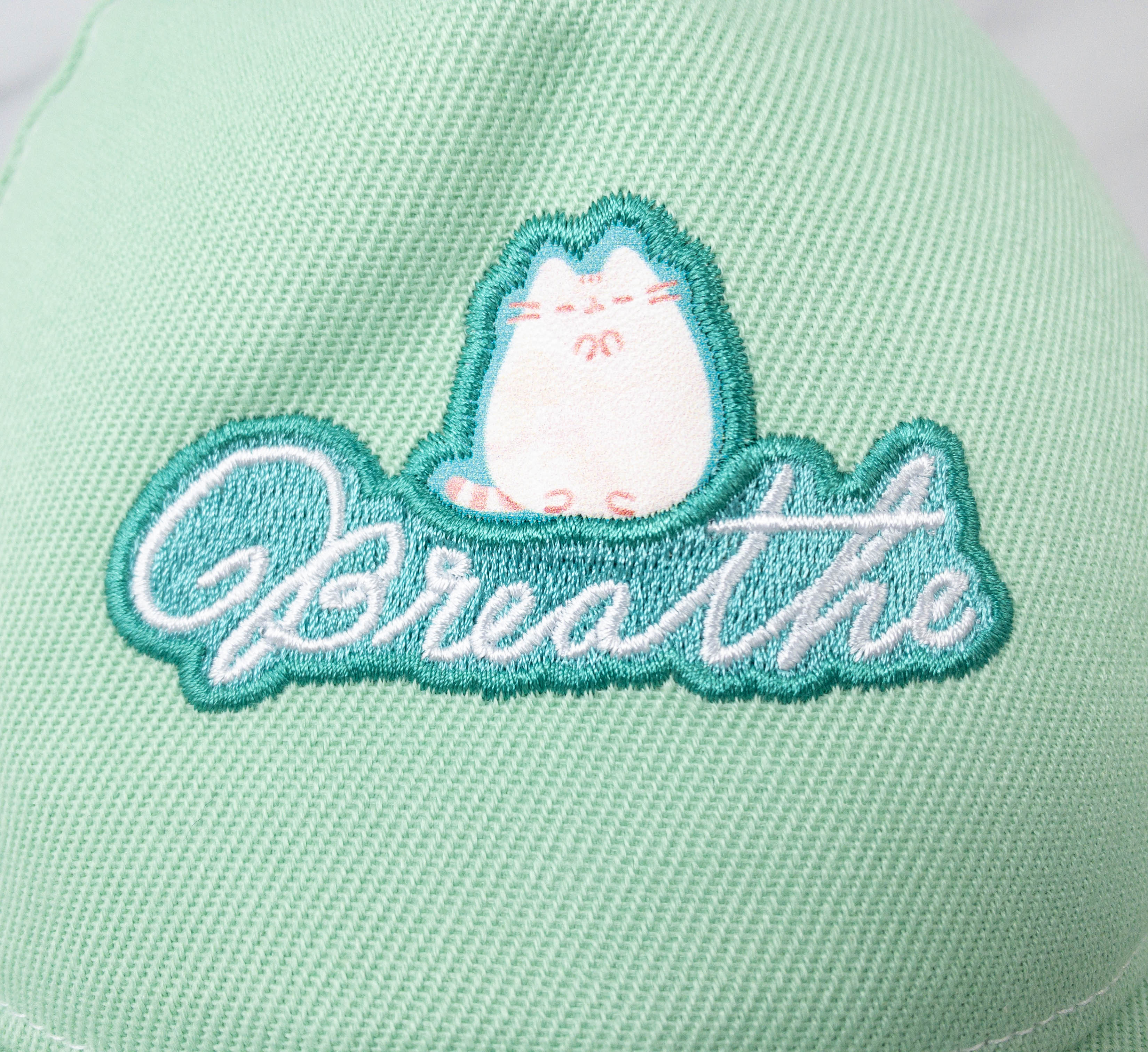 There's an embroidered design in front. It features Pusheen looking all snuggly, as well as the word "Breathe".
This hat is easily adjustable at the back, so you can wear it comfortably!
Candle Holder. The mint green candle holder was packed in its own box for extra protection during shipping. This fits the Relax theme perfectly because lighting scented candles is a great way to create a relaxing atmosphere at home and I definitely need a holder to avoid making a mess.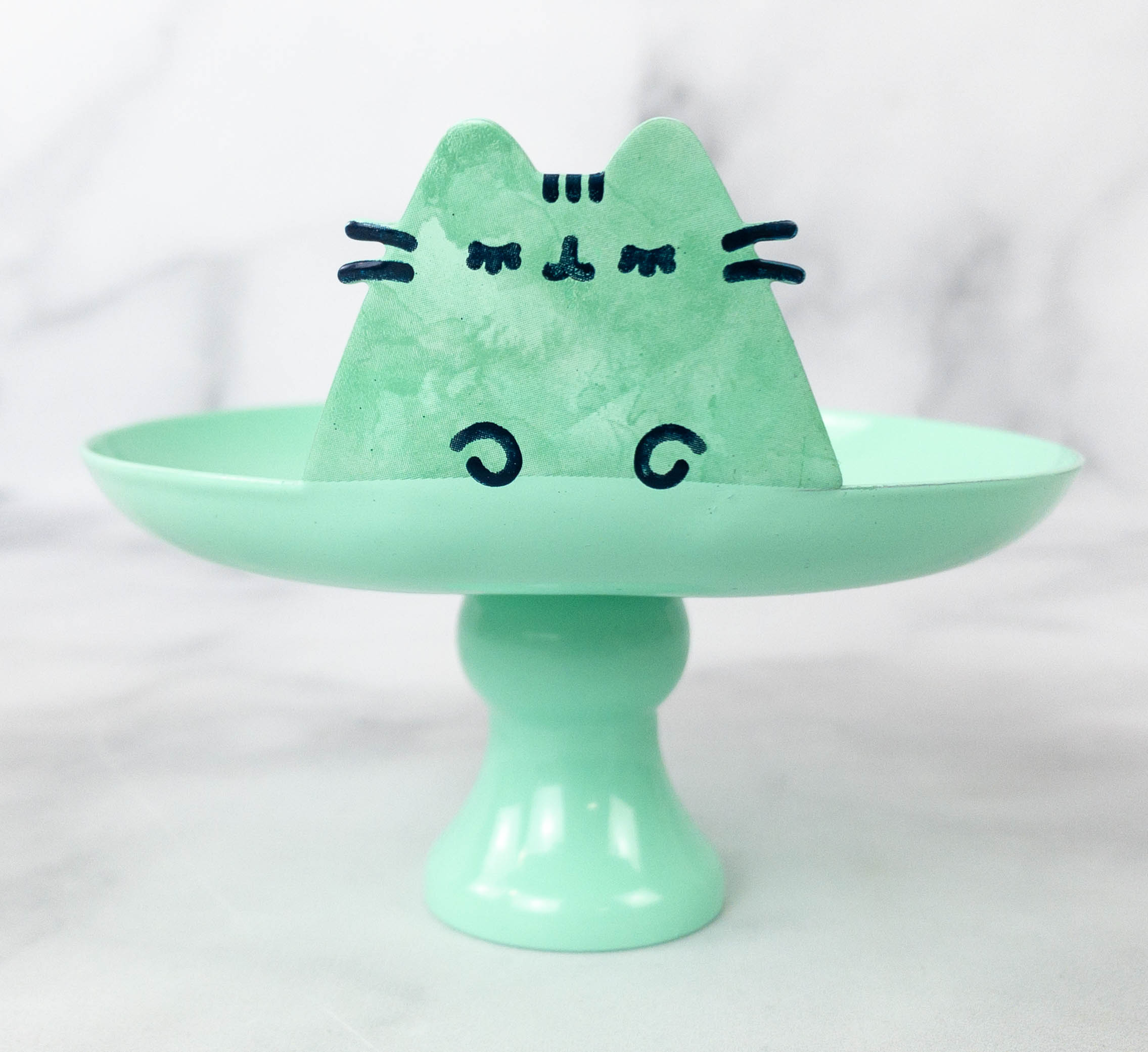 The charming metal candle holder has Pusheen in a cut-out form, looking very relaxed.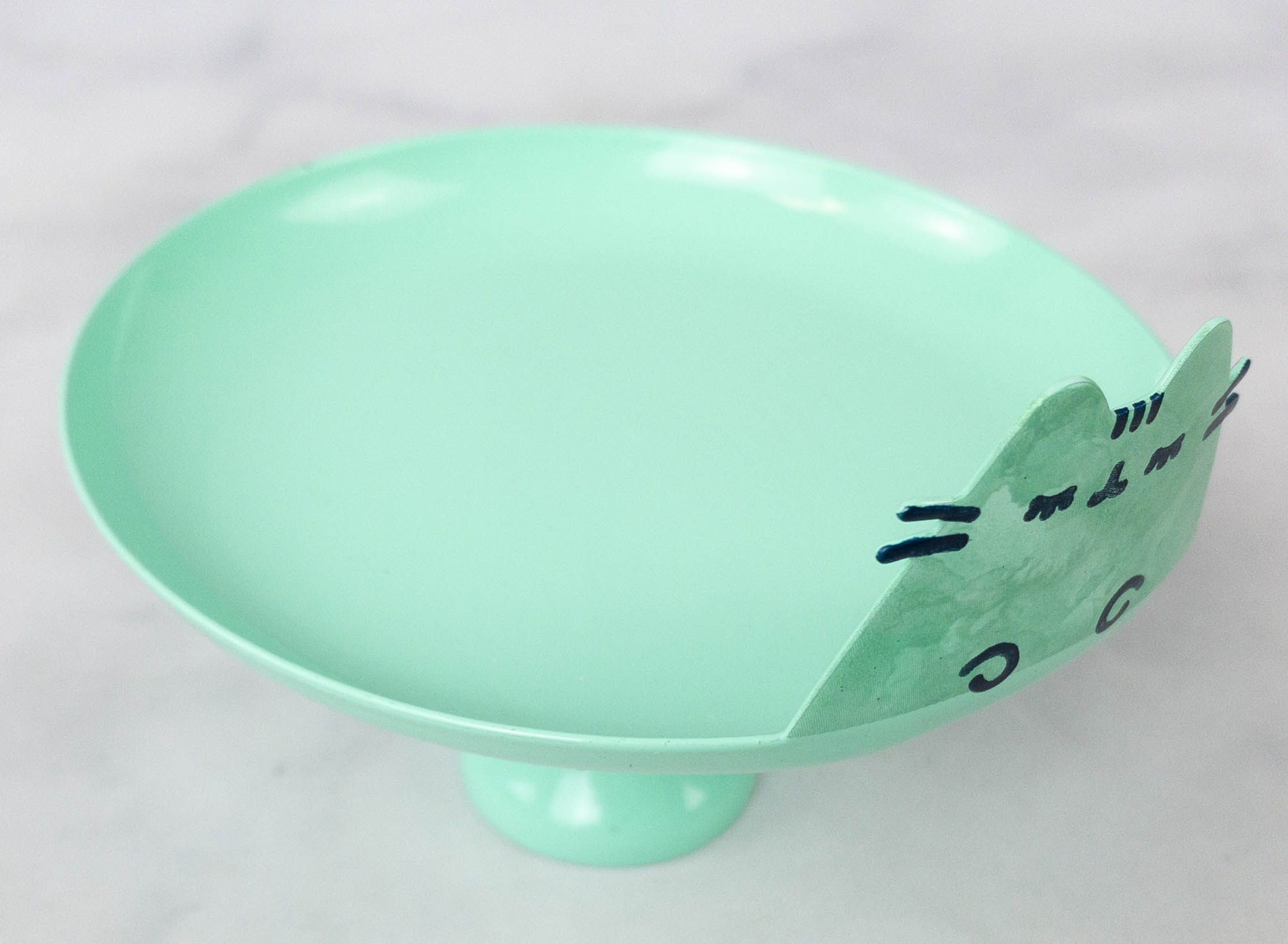 You can place a candle in the middle, and this holder will make sure that the melted wax will stay in place, so cleaning up will be a breeze!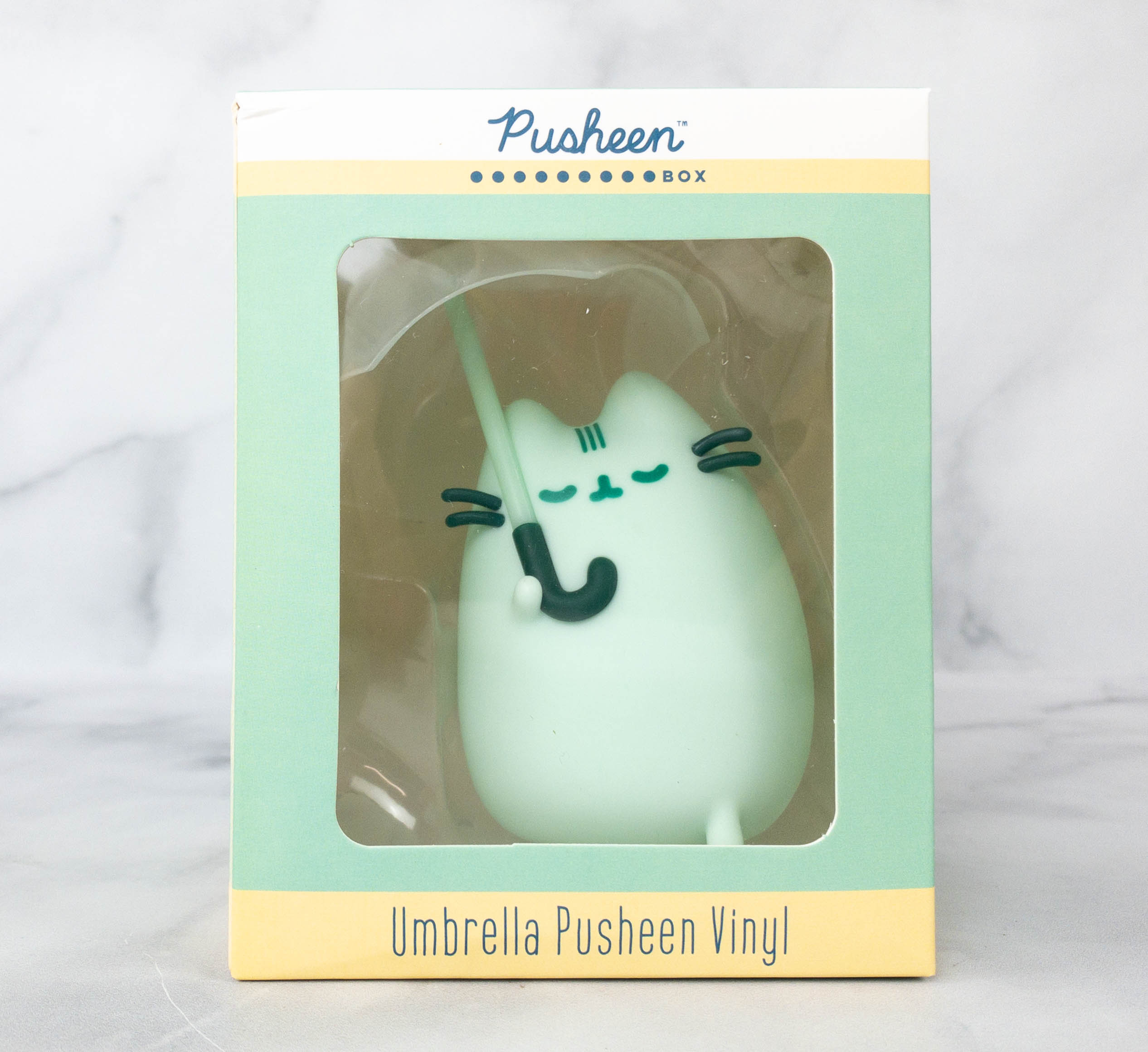 Pusheen Figure. I love the vinyl figures from this box because they're cute and high-quality. This month, it features Pusheen holding an umbrella!
Pusheen's umbrella is clear, which reminds me of the one included in this box.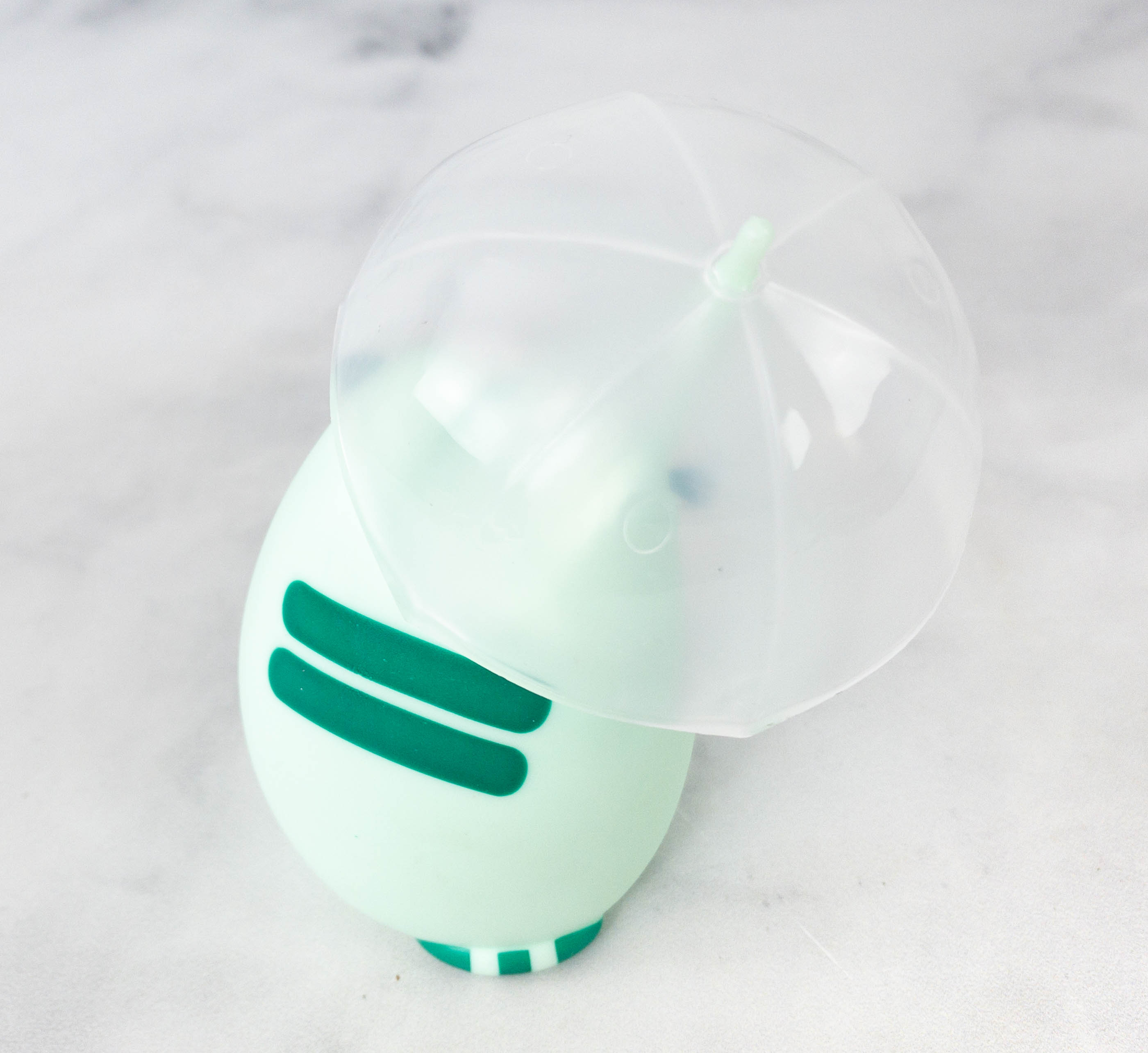 Pusheen is in mint green, with dark green stripes at the back as well as on its tail. This would make a cute display item on any desk or shelf!
Bookmarks. Here's a set of cute little bookmarks that I can use whenever I'm lounging around with my favorite book on a lazy afternoon.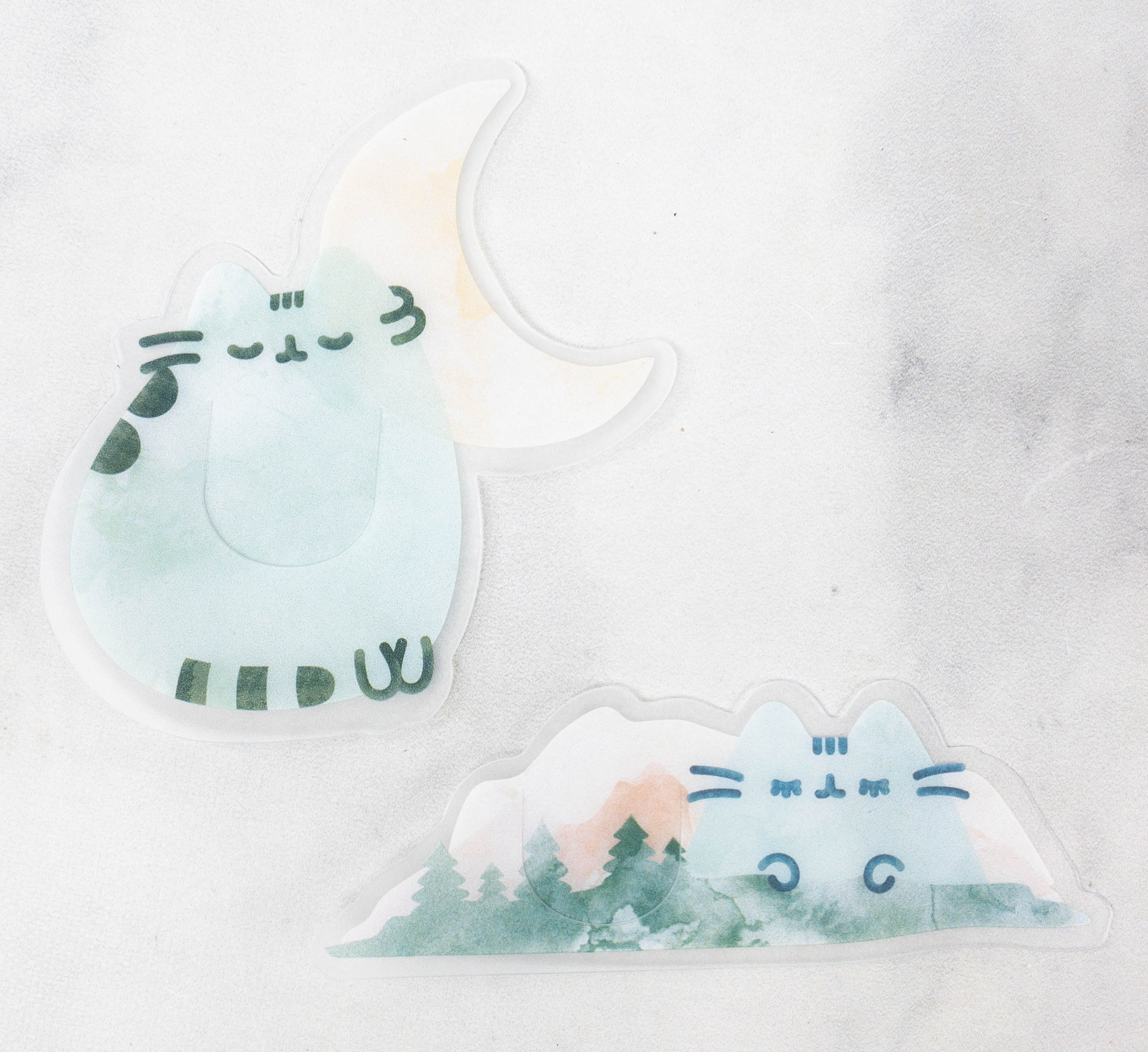 One bookmark features Pusheen with a crescent moon and the other features Pusheen with mountains and trees on the background. These can be easily slipped on pages without causing creases.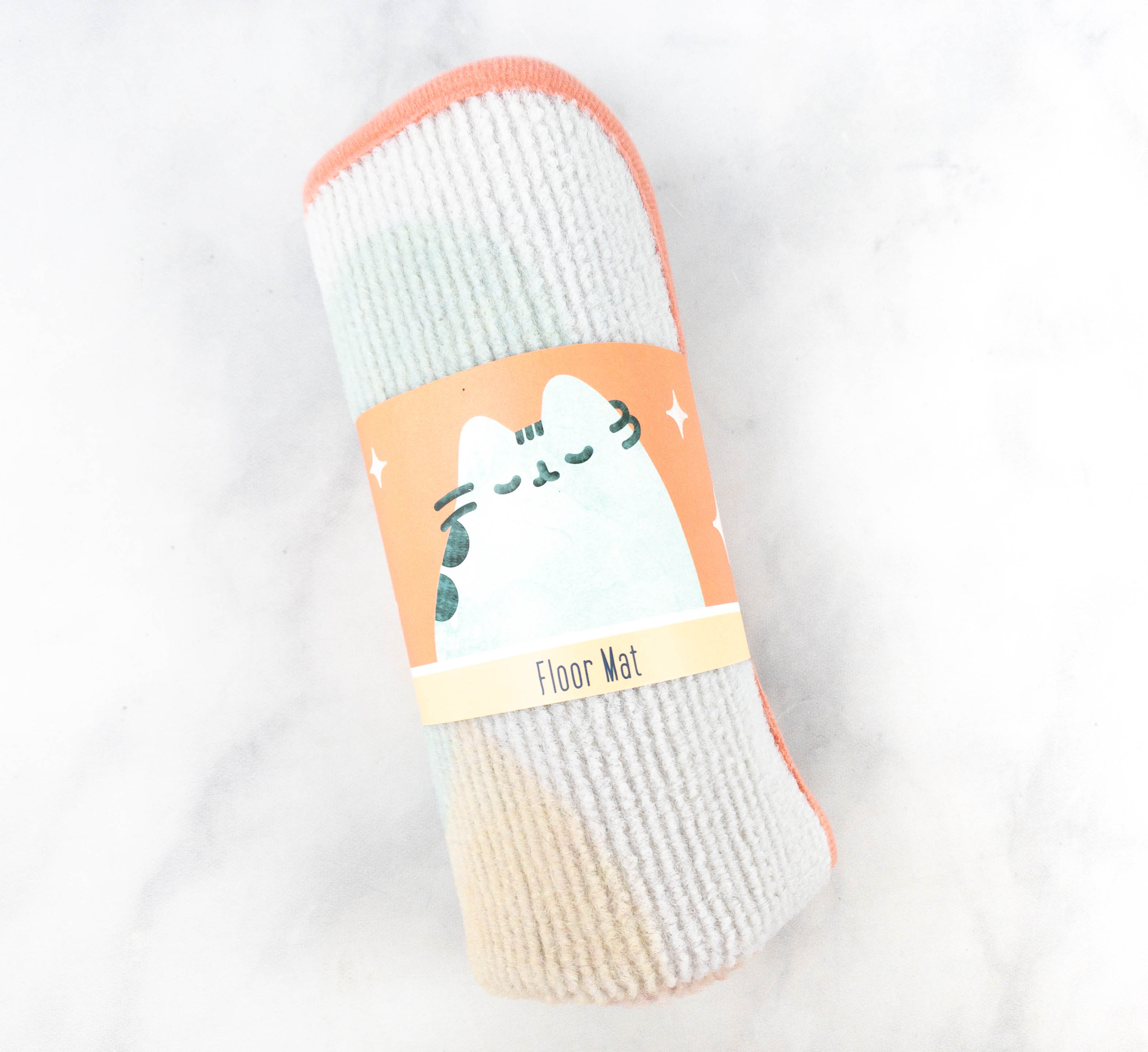 Doormat. Another cute item for the home is this Pusheen floor mat!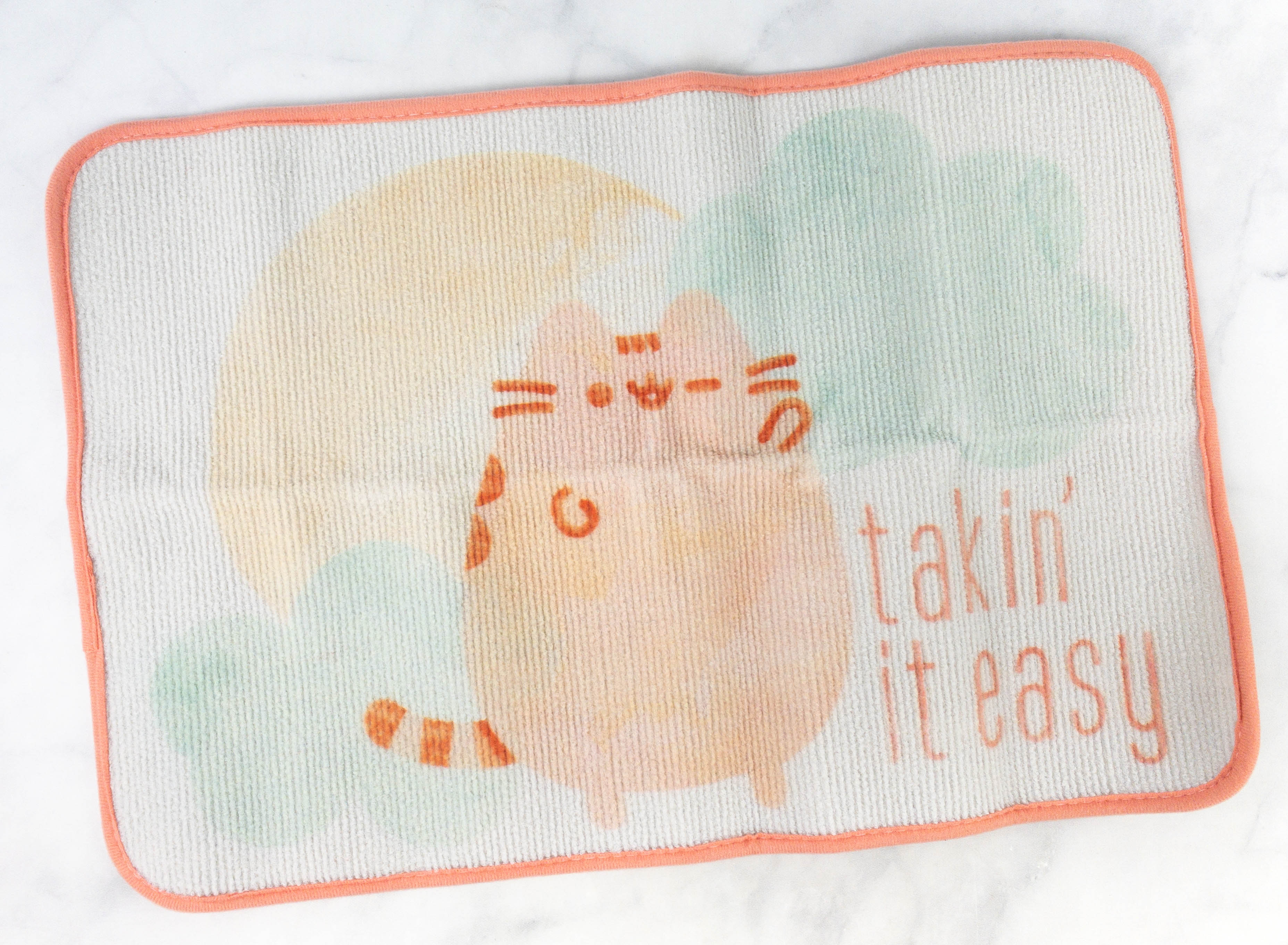 This adorable mat is great whether for the bathroom or the bedroom. It even has Pusheen winking and waving along with the words "takin' it easy".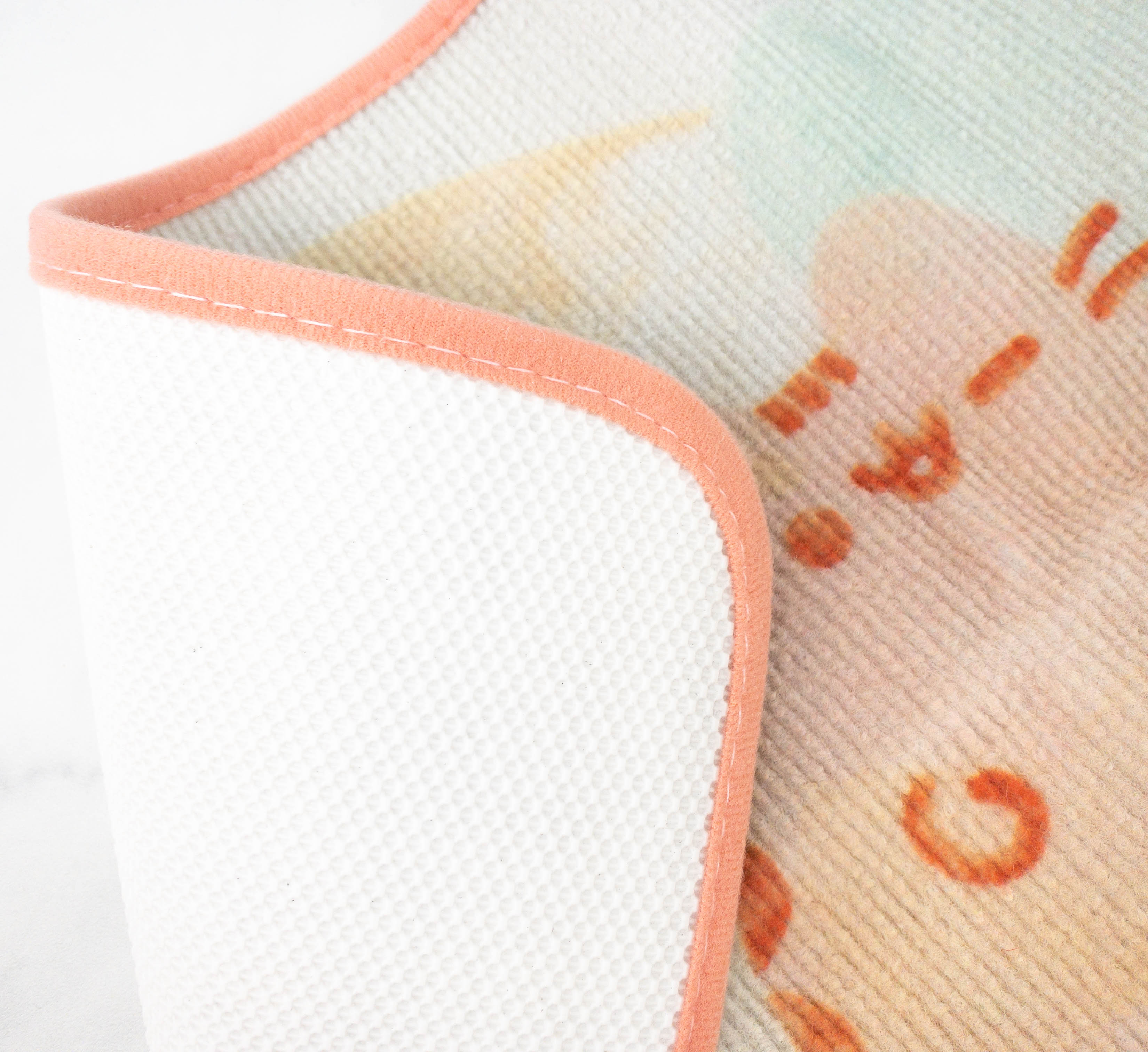 The back has a non-slip feature so it stays where you want it and you don't have to worry about it going all over the place! Will it last forever? No, but it's a cute temporary upgrade to the shower!
Tissue Holder. This tissue box cover upgrades the look of any tissue box!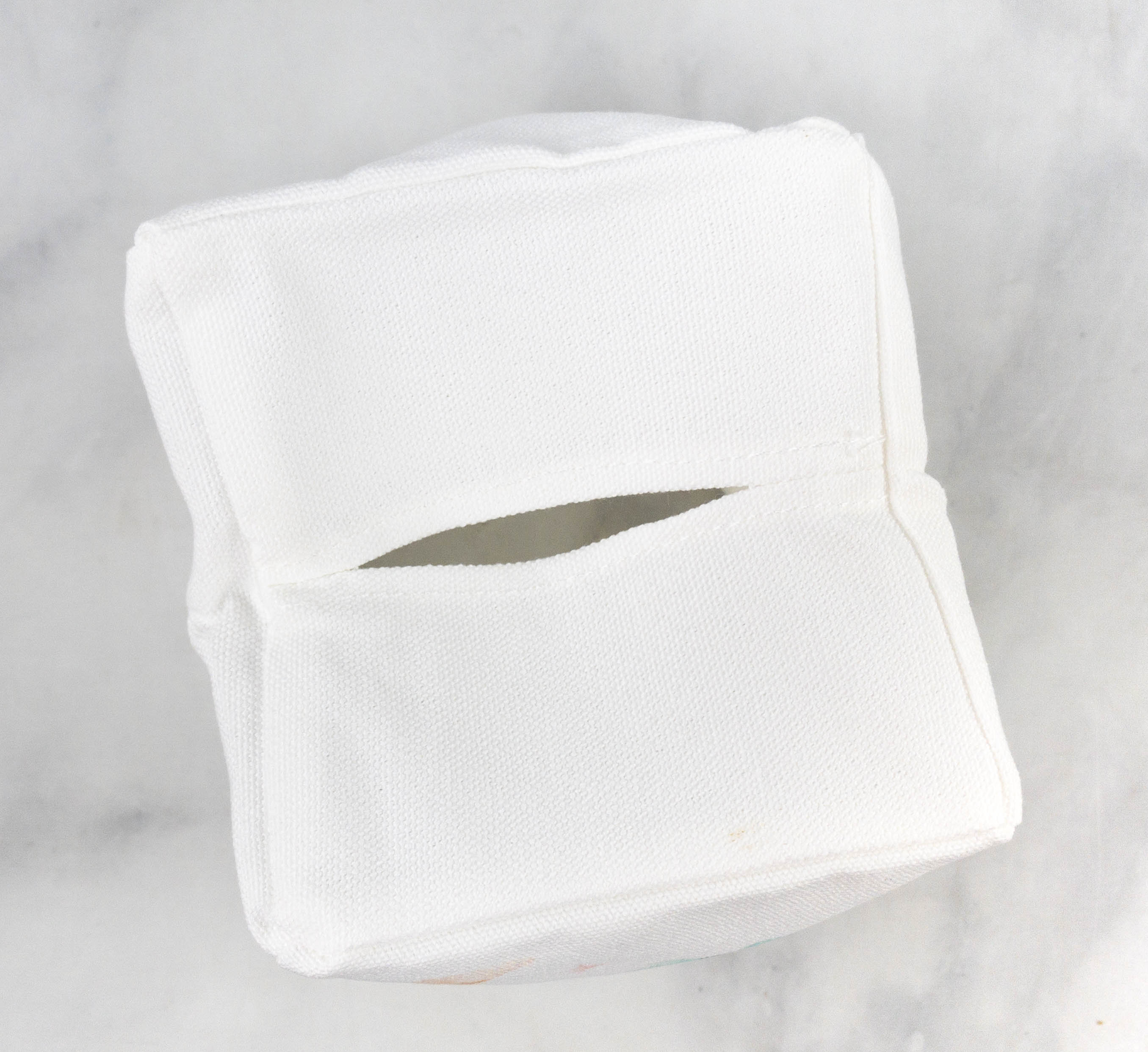 I love that it's made with cloth, so it's reusable. It can be washed when it gets dusty or dirty and then it'll be good as new again.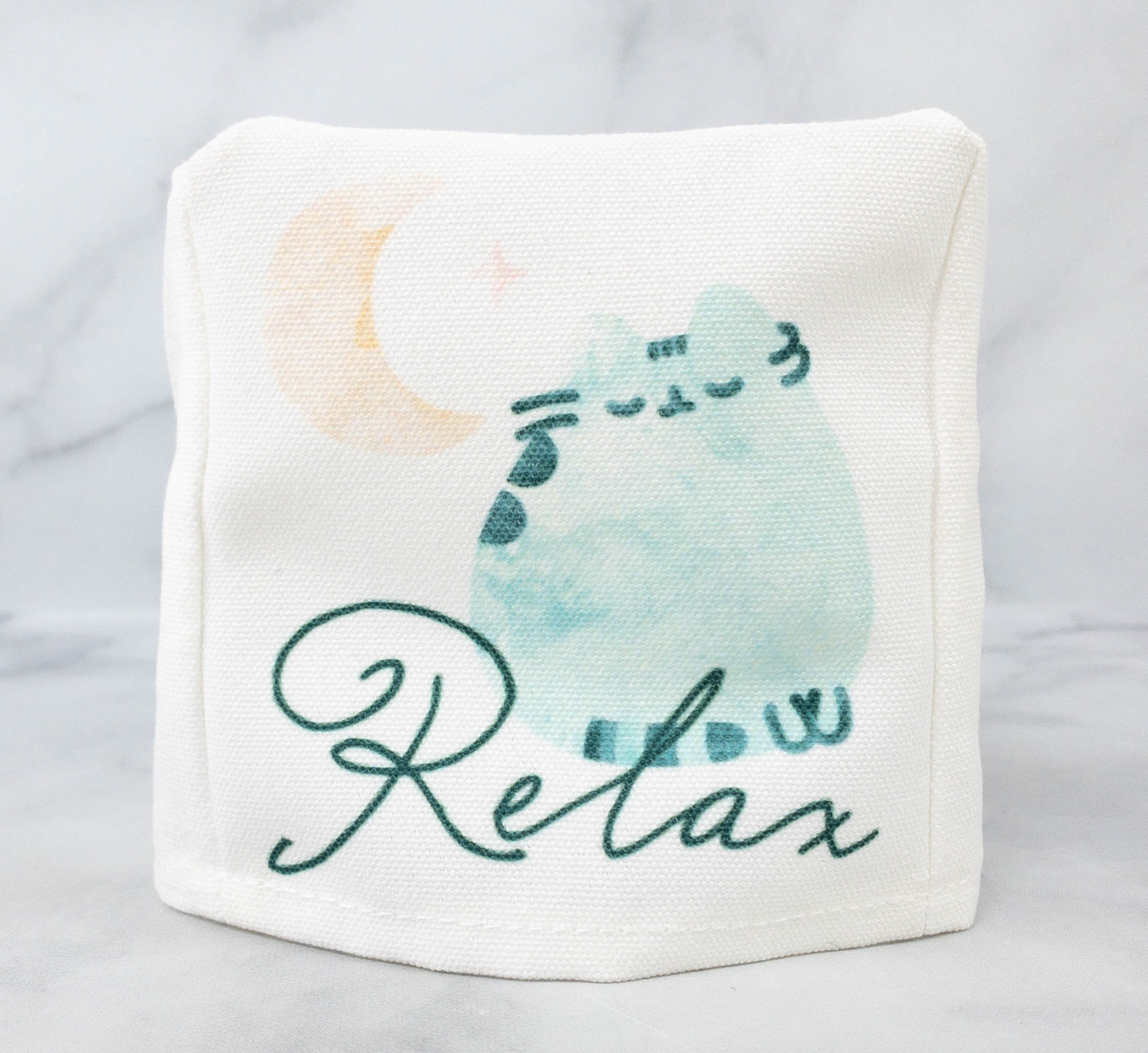 Of course, it's also Relax themed. The watercolor effect on the illustration is also pretty.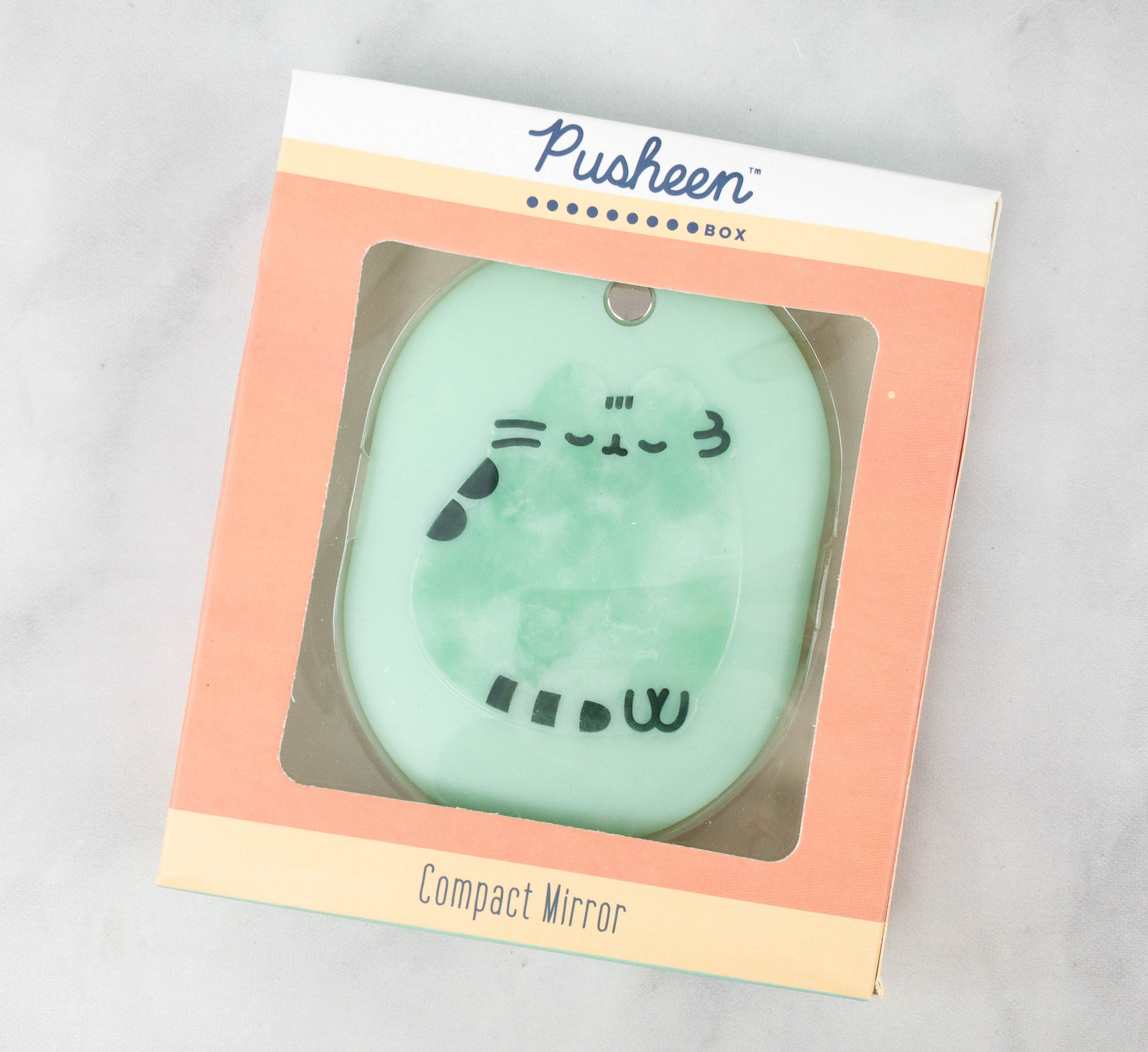 Mirror. It's a cute compact mirror ideal to bring when traveling or for makeup touchups.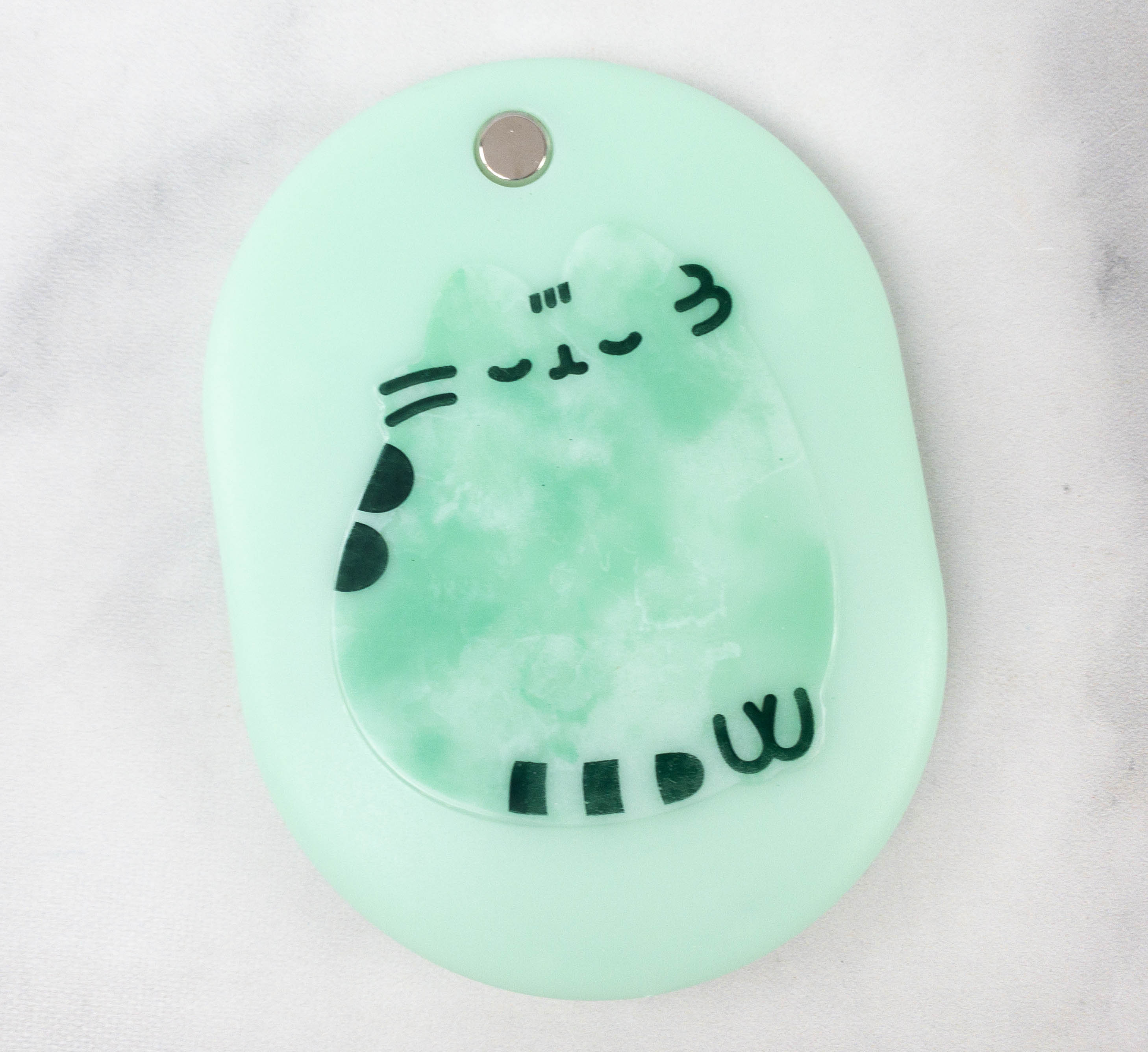 Just like the other items, it also features a relaxed Pusheen.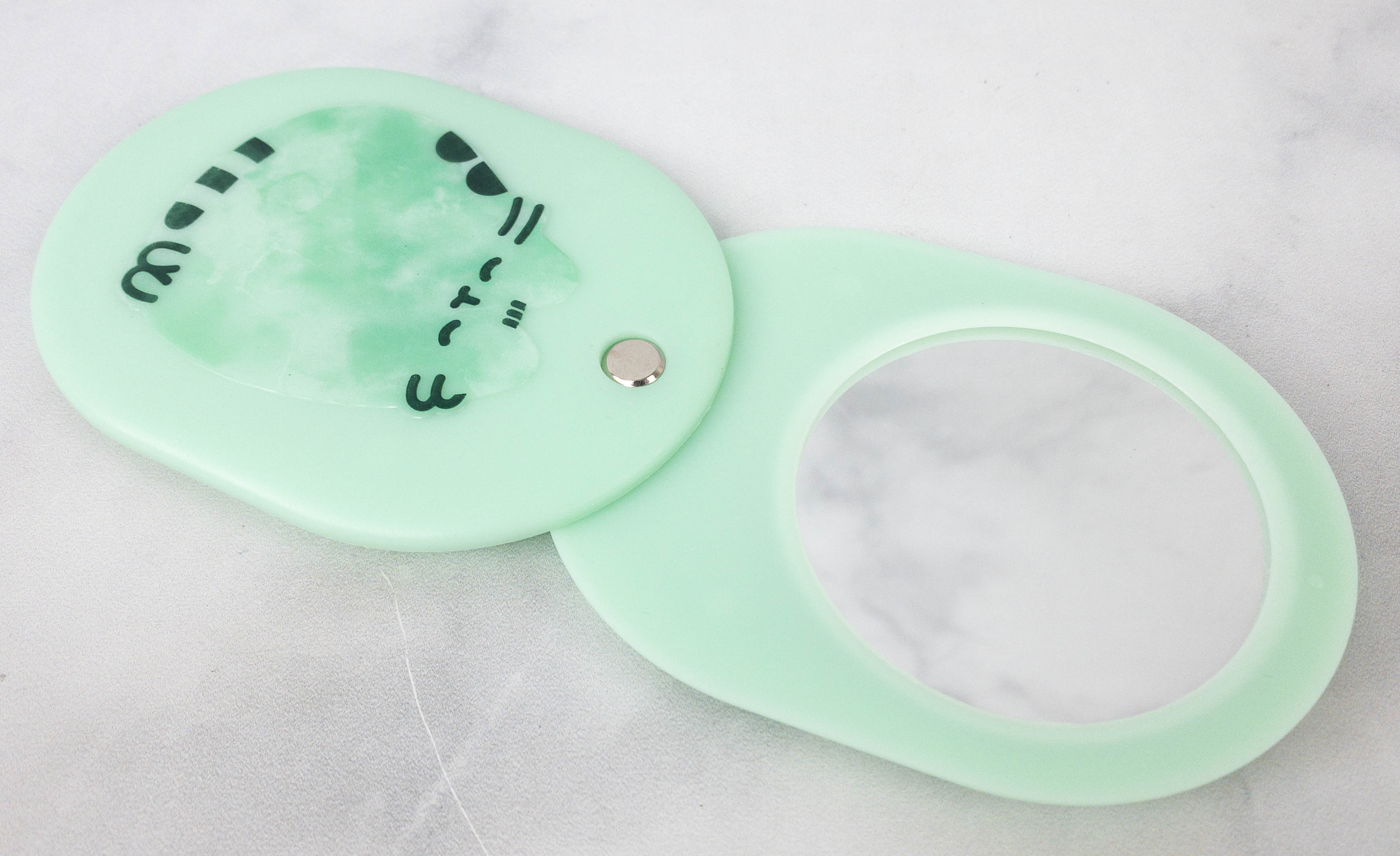 You just have to slide it to the side to reveal the small mirror inside.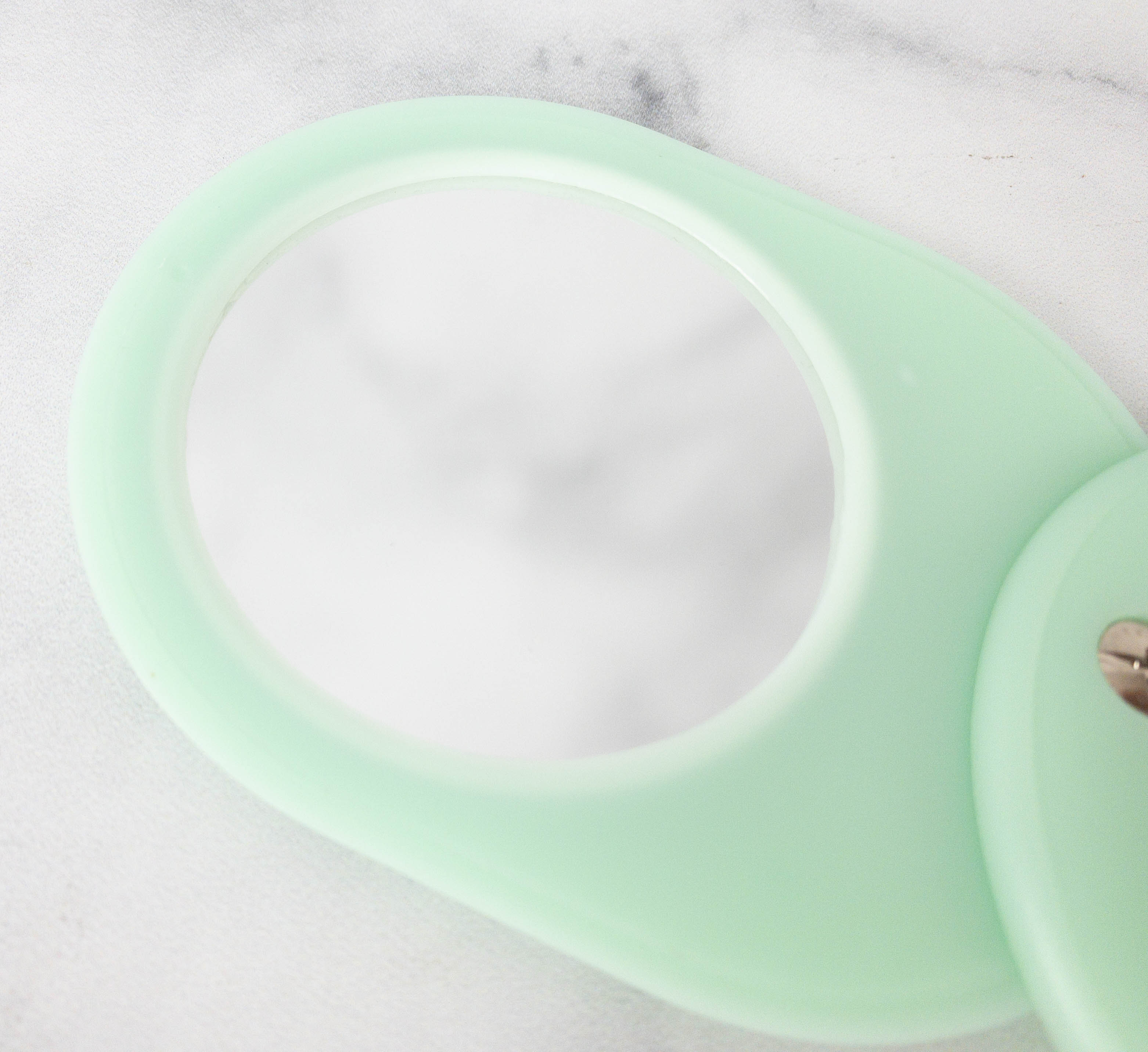 This is really useful whenever I'm on-the-go. I also really like how small and compact it is because it's easy to slip into my pocket or bag!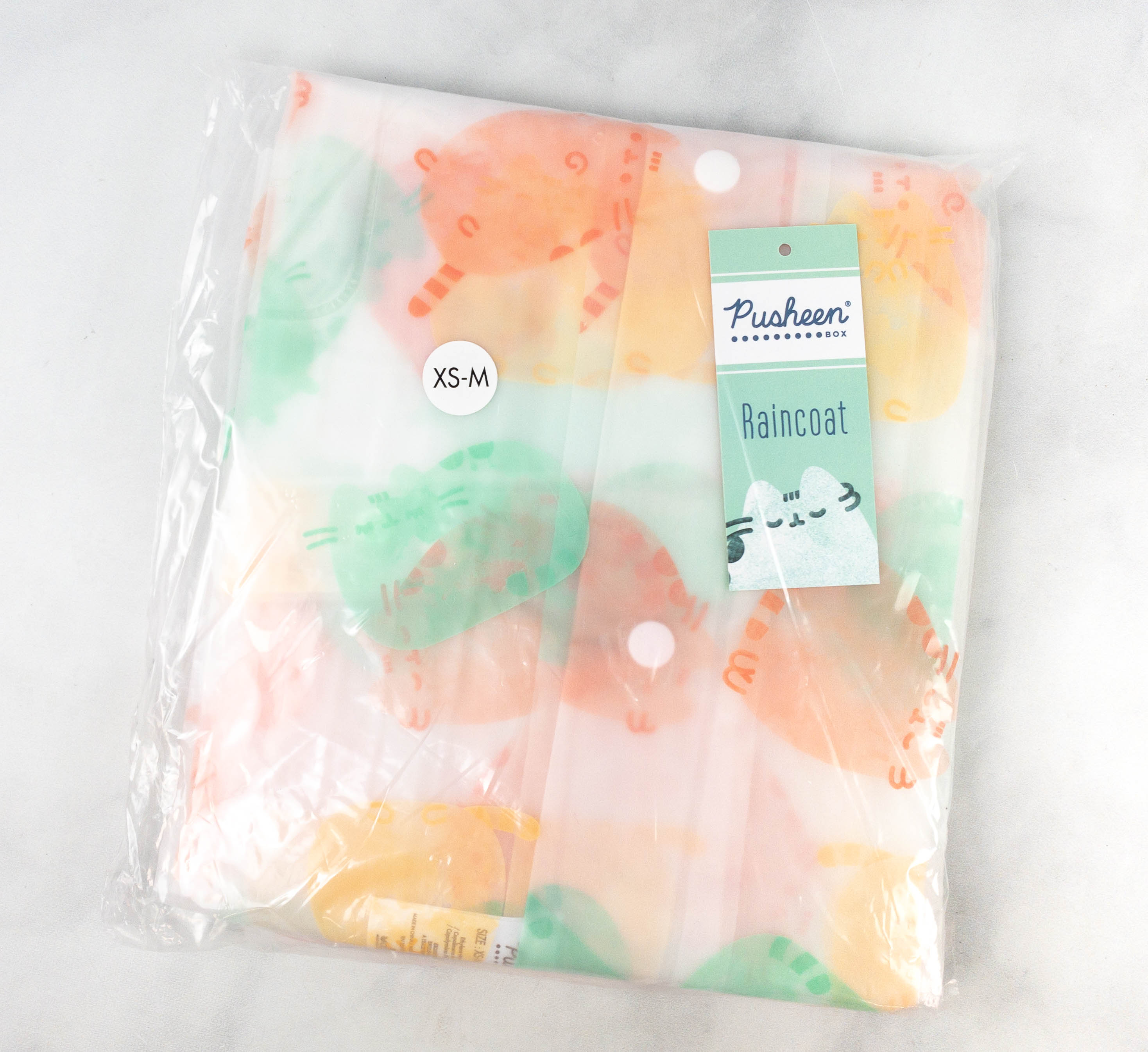 Raincoat. This frosted raincoat is another rainy day must-have! I received it in the size XS-M.
This is great because it can be folded neatly and tucked inside a bag, ready to be pulled out whenever there is a sudden downpour. It's always good to be ready!
It has a hood that can be tightened with the drawstring attached to it. It also comes with pockets for things that you might need to be easily accessible.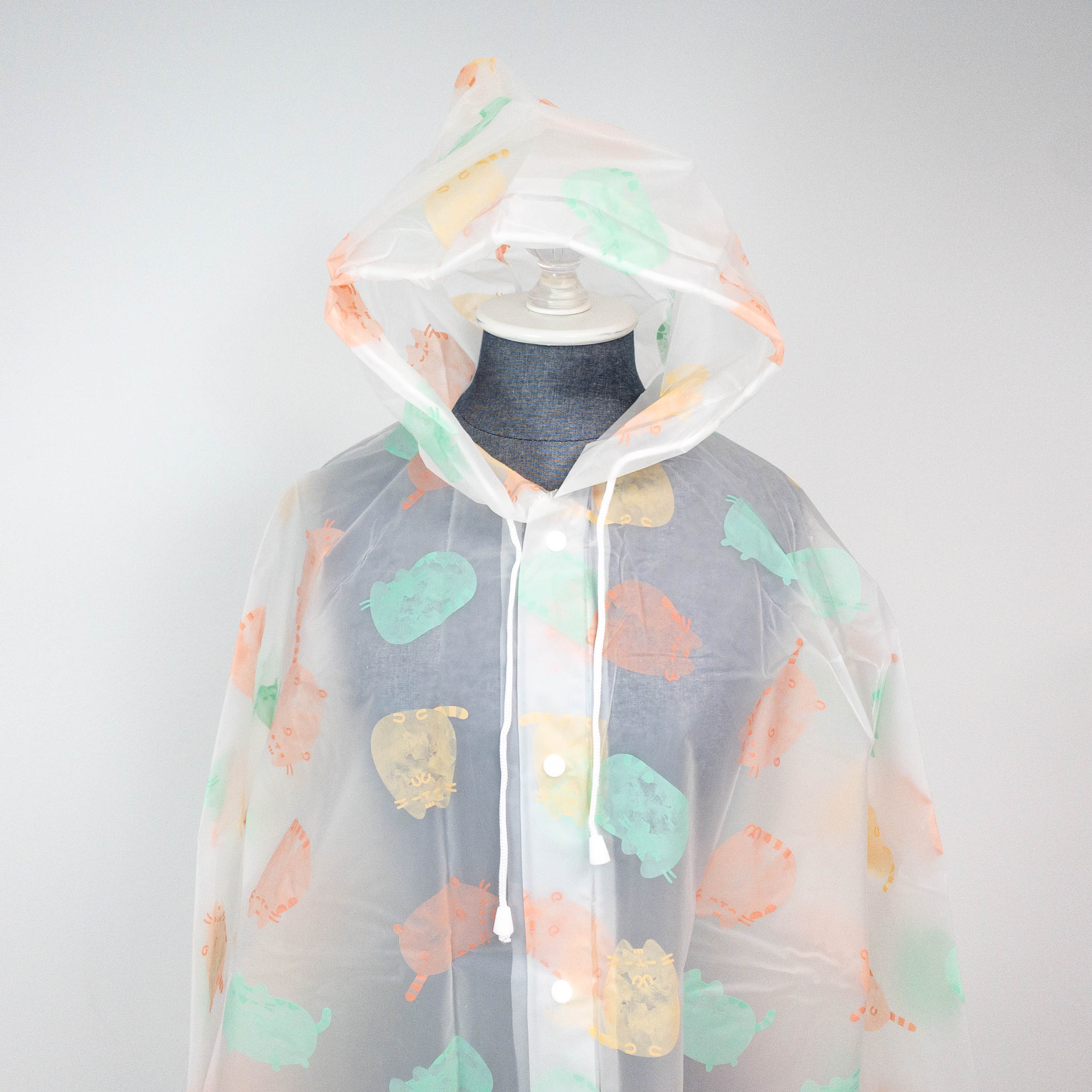 The Pusheen prints on it are in different colors. So adorable!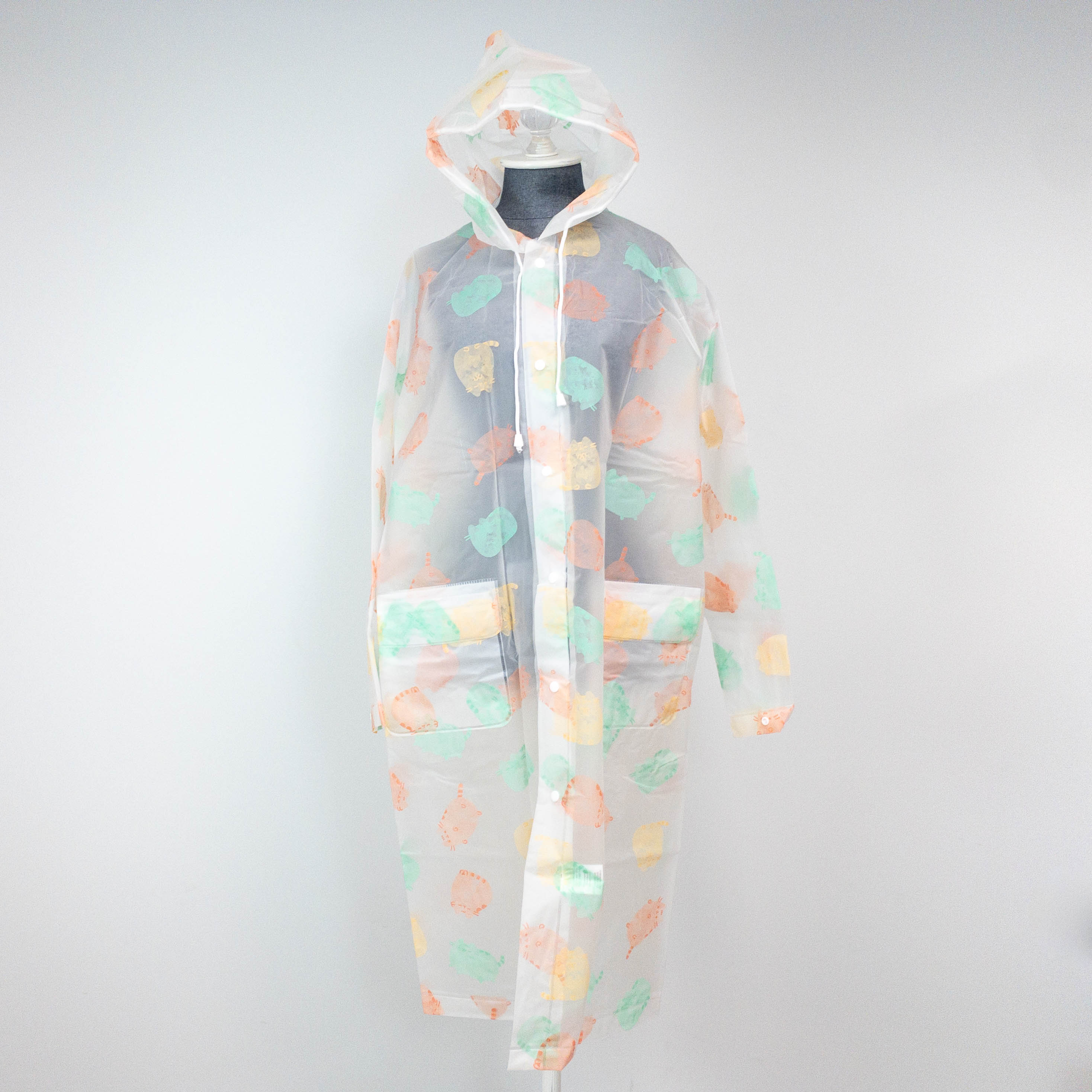 This raincoat covers the whole body so it will really keep you nice and dry!
I received another box filled with adorable Pusheen items this quarter and I'm pretty happy with it! There are items for the home like the mat and the candle holder, while there are also items I can bring when I'm out and about like the mirror and the umbrella. The rest of the items are also pretty useful. Another thing I like about this box is the mint green color scheme! It's really calming and serene, which fits box's Relax theme this quarter. Whether you're a fan of Pusheen  or you just want cute lifestyle items, you can get your hands on new Pusheen merchandise through this subscription. Everything is high-quality, the themes are really fun, and everything is exclusive to this box!
What did you think of the Pusheen Box this Spring?