Pug Box is a monthly subscription built for adorable pugs and their owners! Each monthly dog box contains fun toys and delicious treats for your dog, as well as a cool pug-themed item for the human. The regular Pug Box is priced at $27.50 a month and contains 4-6 items, while the Premium Pug Box is $36.50 a month and contains 5-7 items.
This is a review of the Premium box!
DEAL: Get $5 off on your first box! Use coupon code HELLO5.
The Pug Box dog subscription box made our 2021 readers' choice list of best boxes for dogs!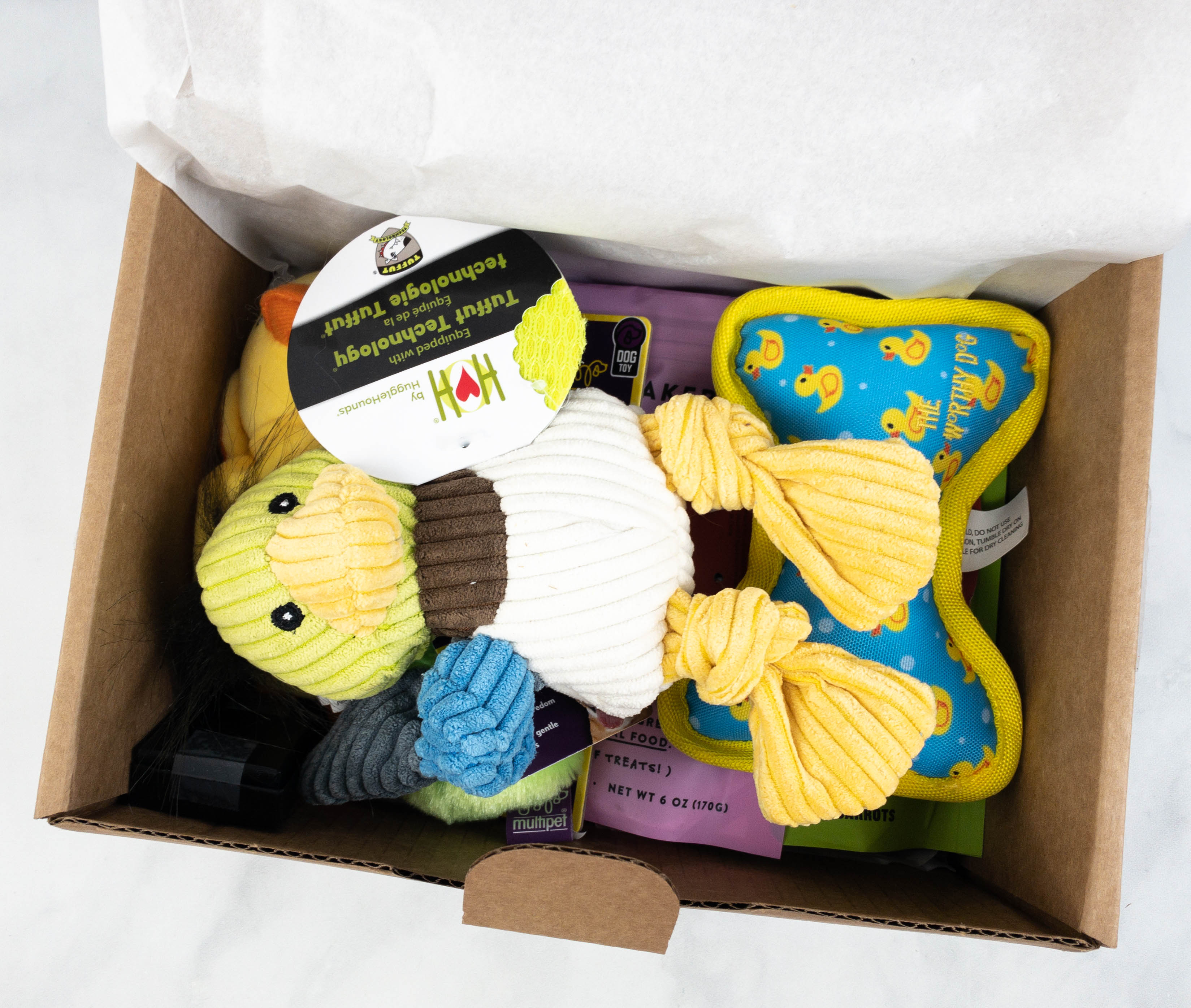 The items were wrapped with white paper.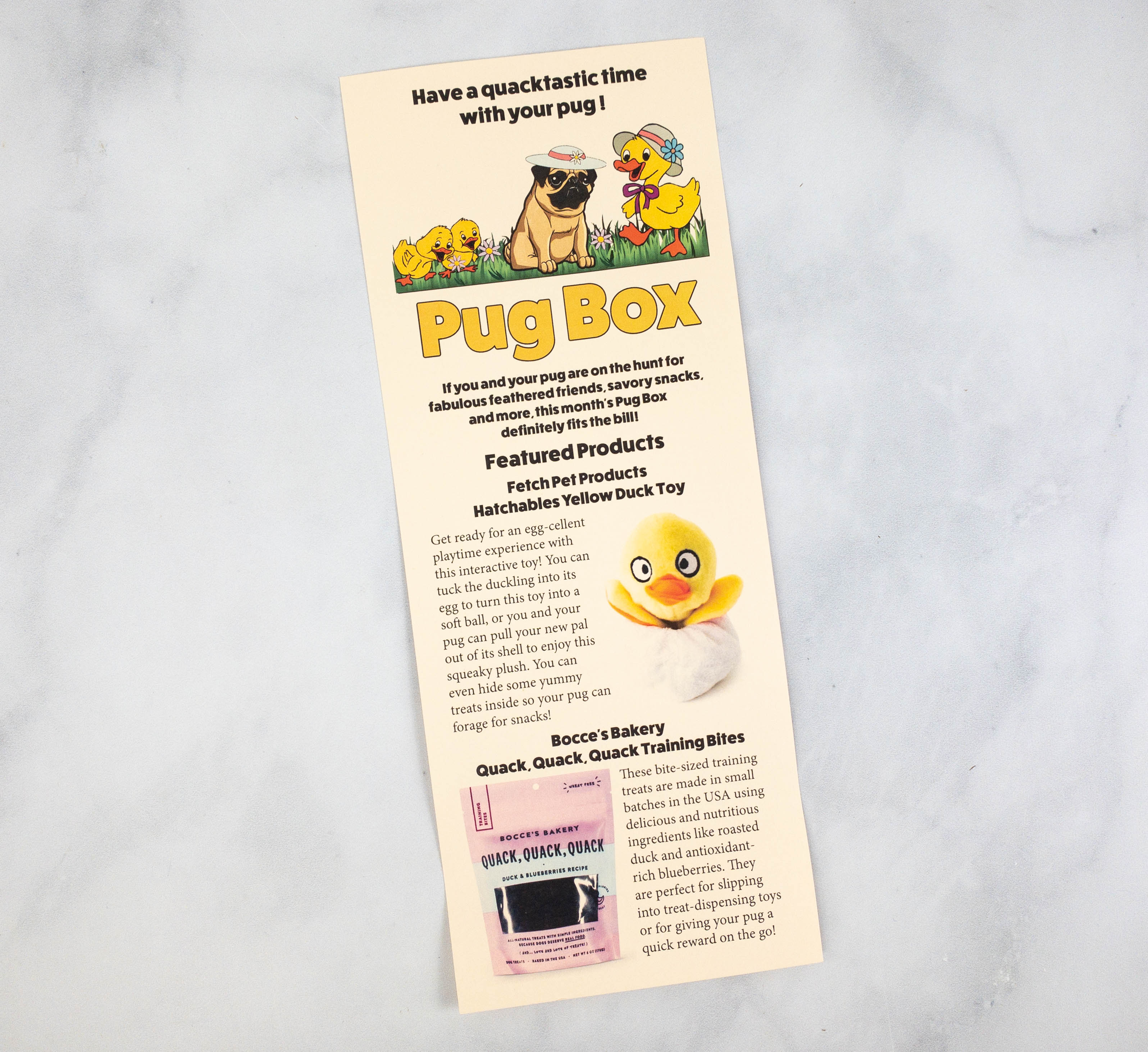 The pamphlet has all the details about this month's items.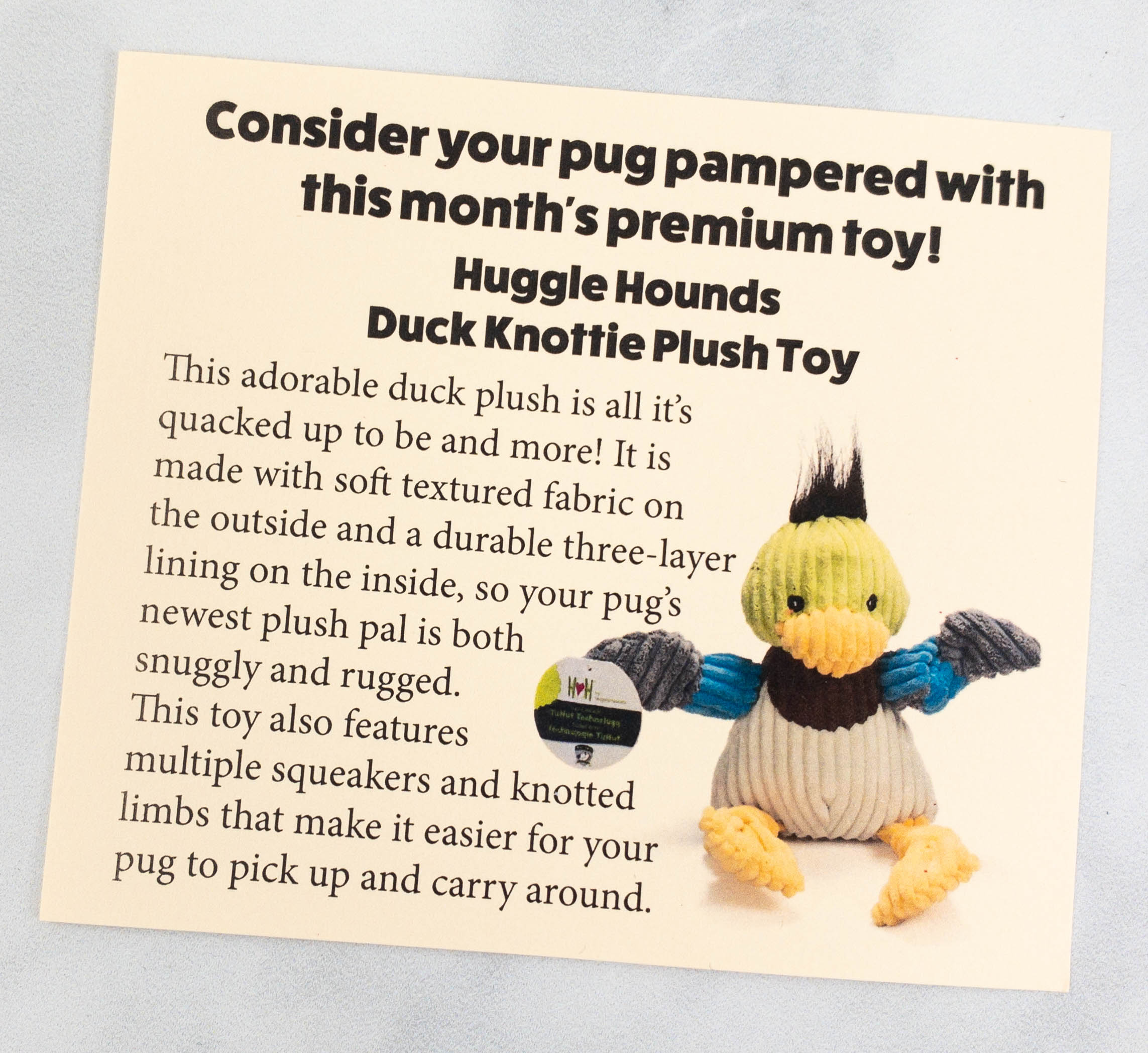 There's another card that features this month's premium item, Huggle Hounds Duck Knottie Plush Toy!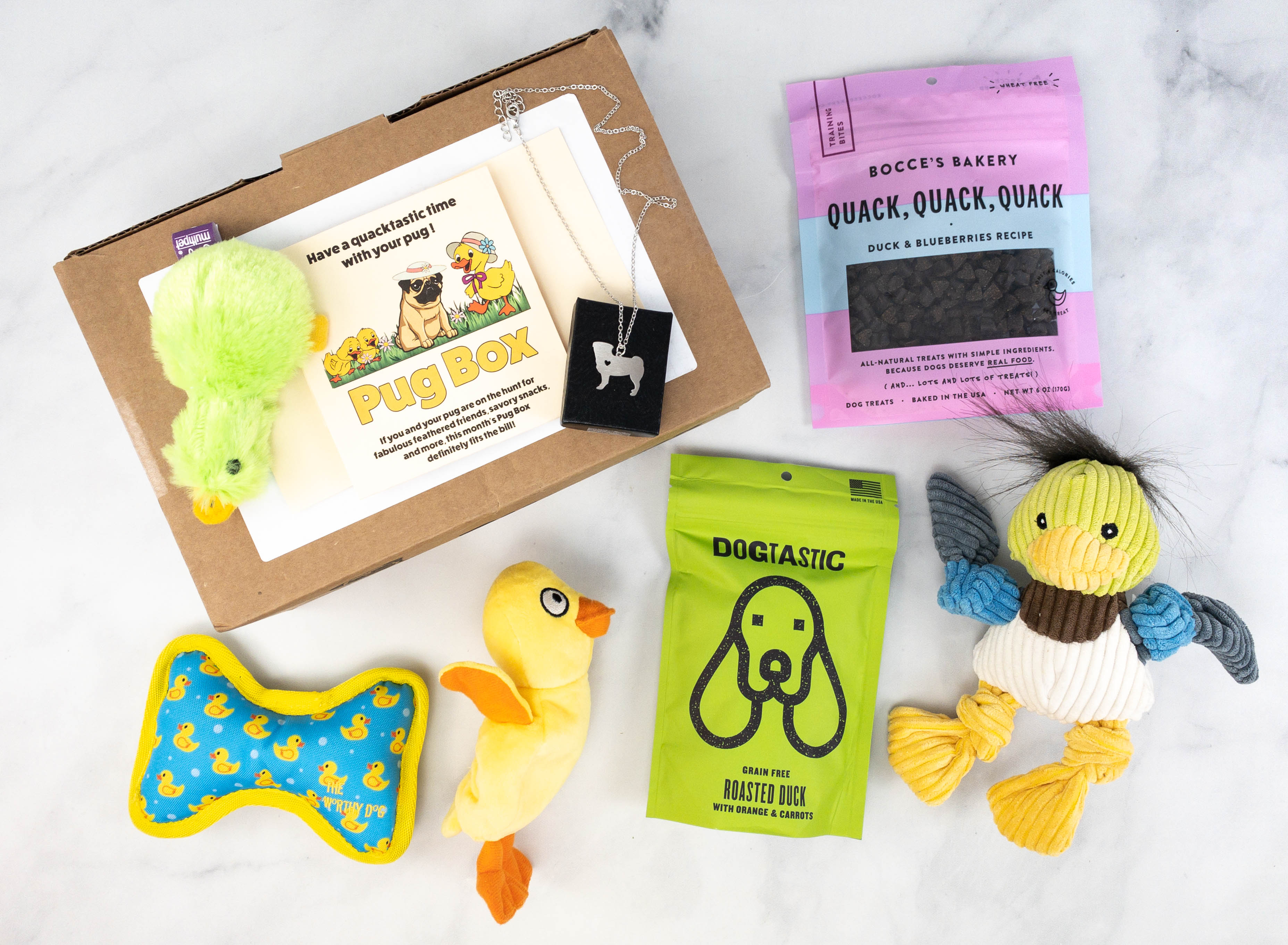 Everything in my May 2021 box!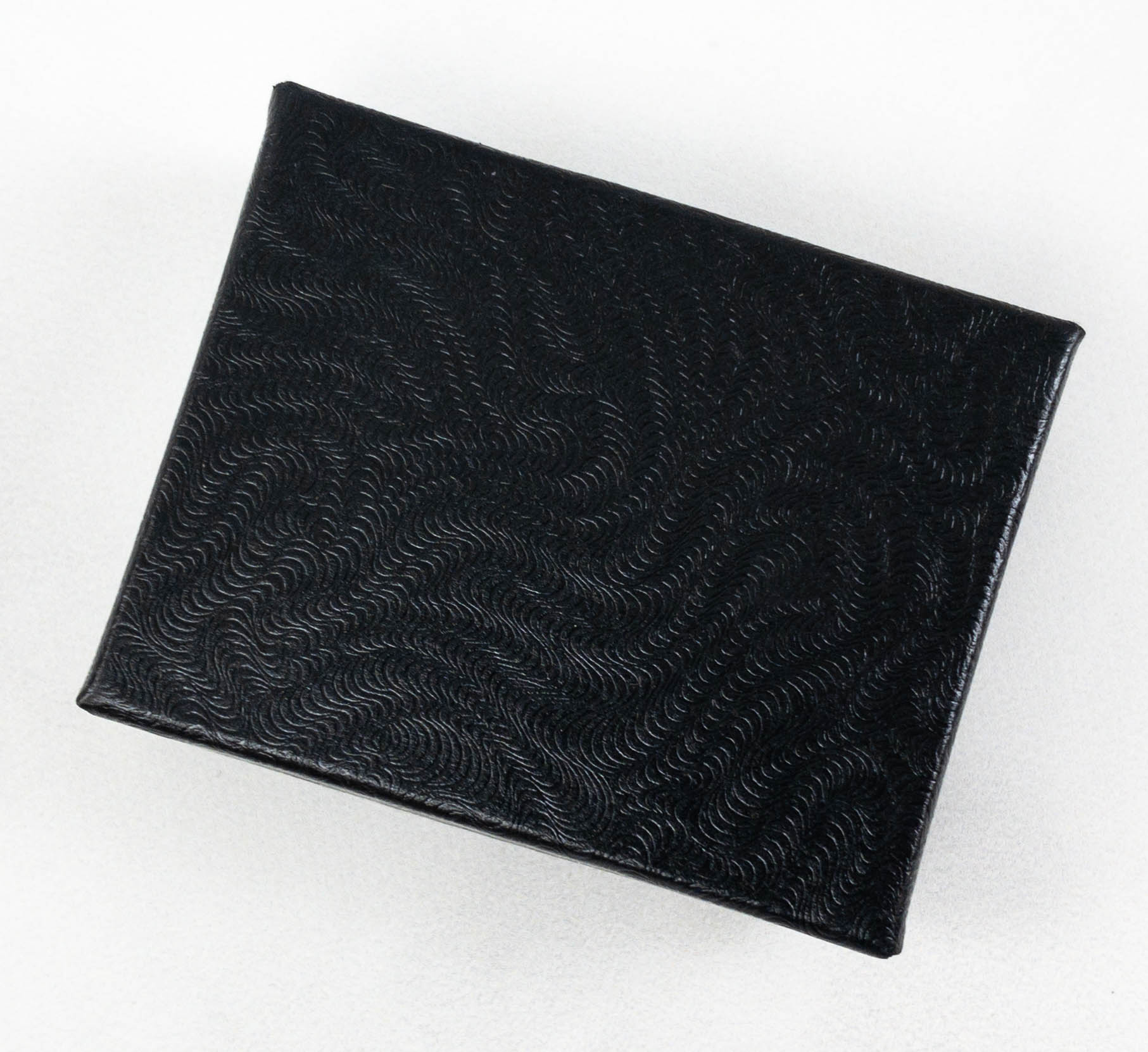 Necklace. Every box includes an item for pet parents. This month, it's a necklace which arrived in its own box.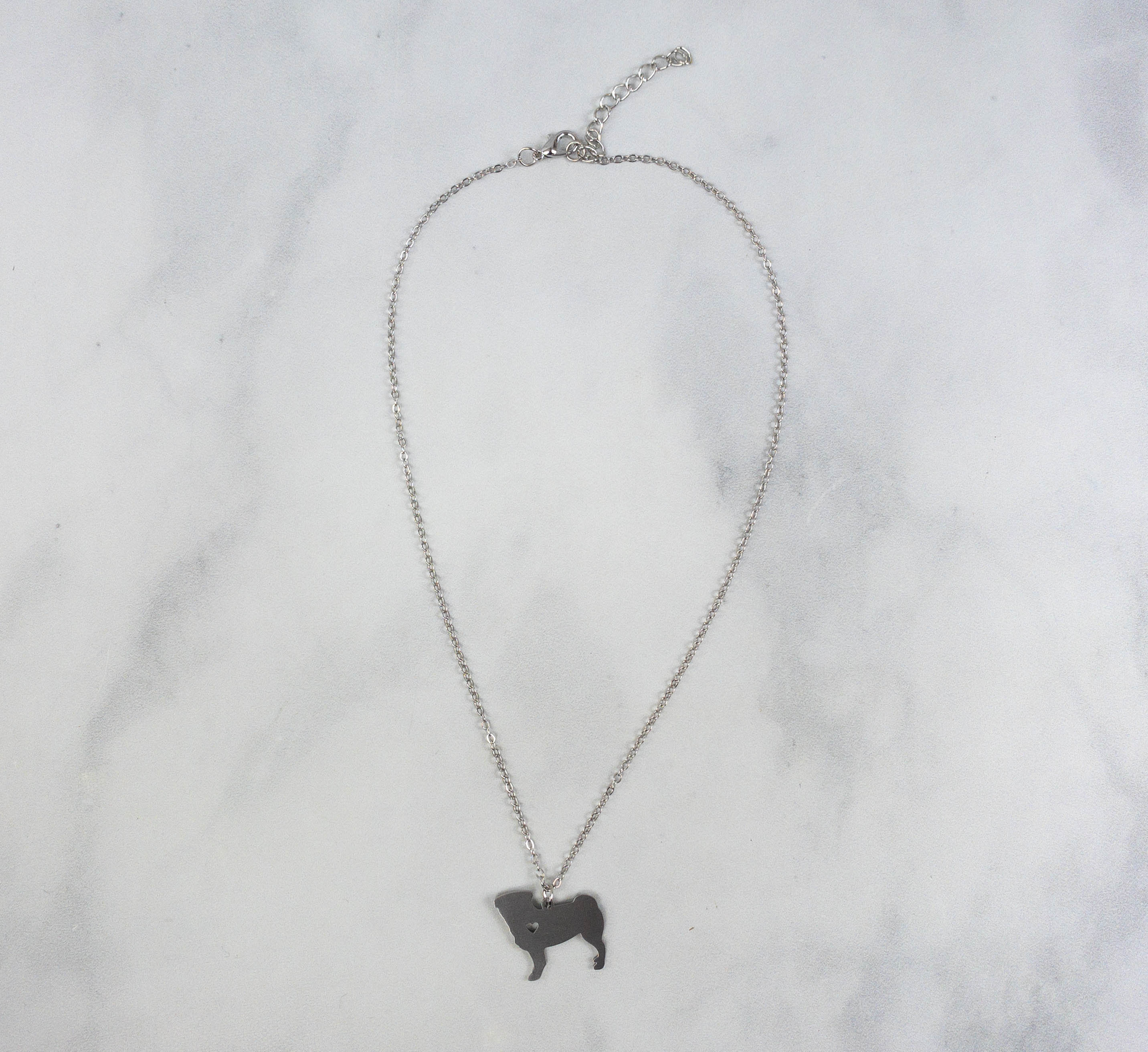 It features a silver chain and a pug pendant.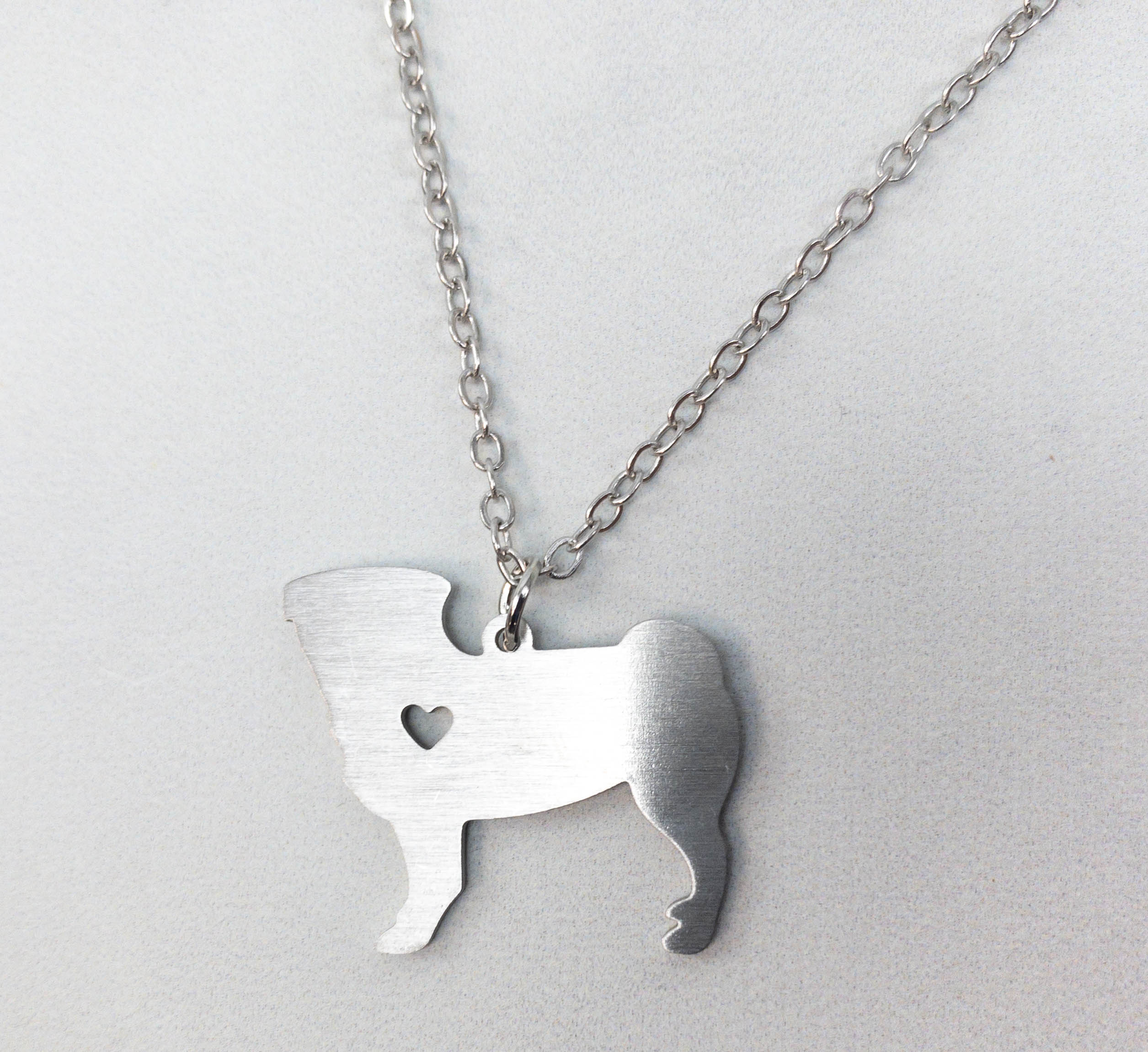 Here's a closer look at the pendant! The pug-shaped has a heart shaped hole in the middle.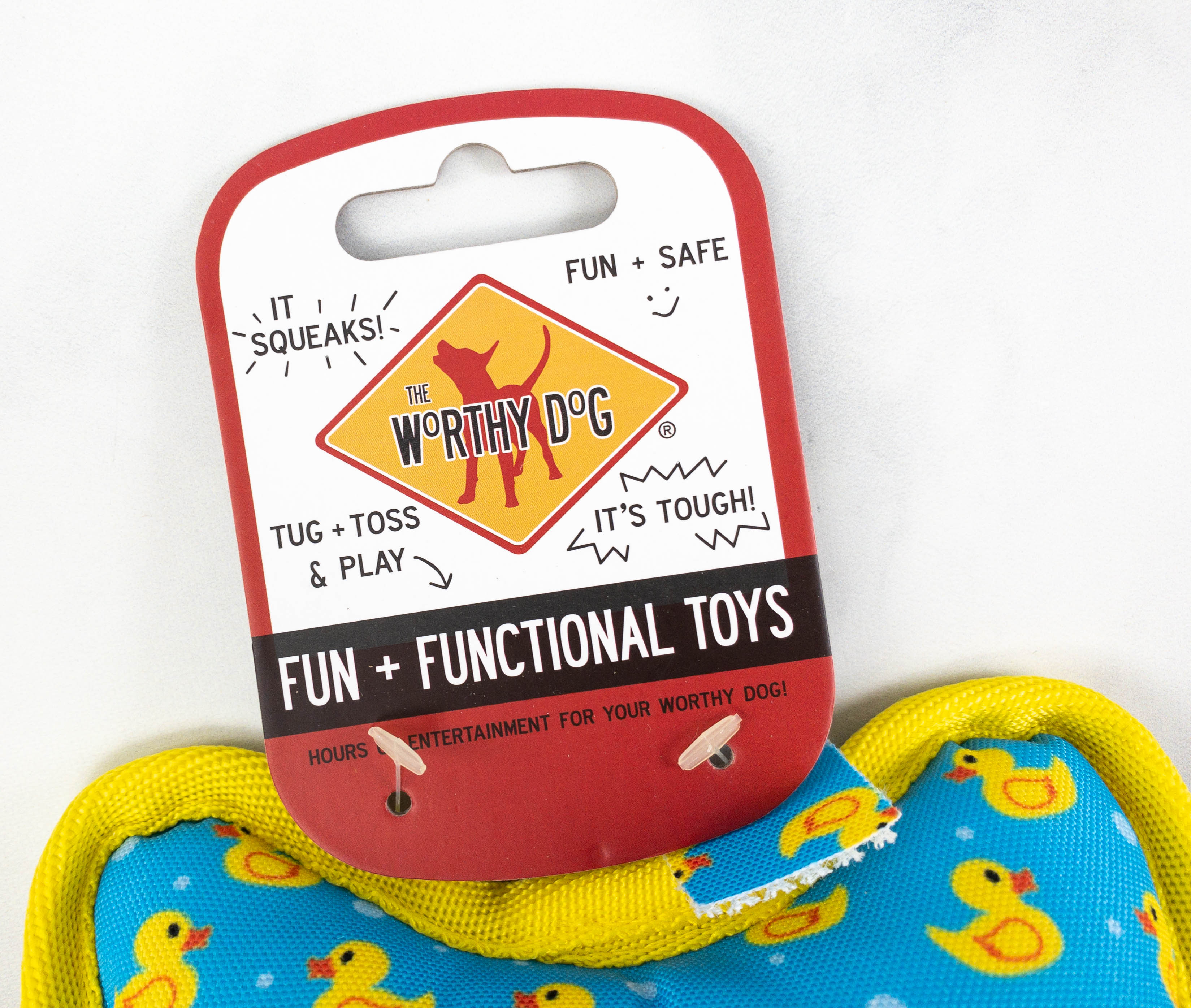 The Worthy Dog Fun + Functional Toys Dog Toy. This tough toy is perfect for playing tug and toss with dogs.
It's made with strong materials that don't easily rip. The toy even has a built in squeaker that easily catches a dog's attention and keeps them occupied!
Hatchables Yellow Duck Dog Toy ($5.39) Here's a 2-in-1 toy that can be played in so many ways!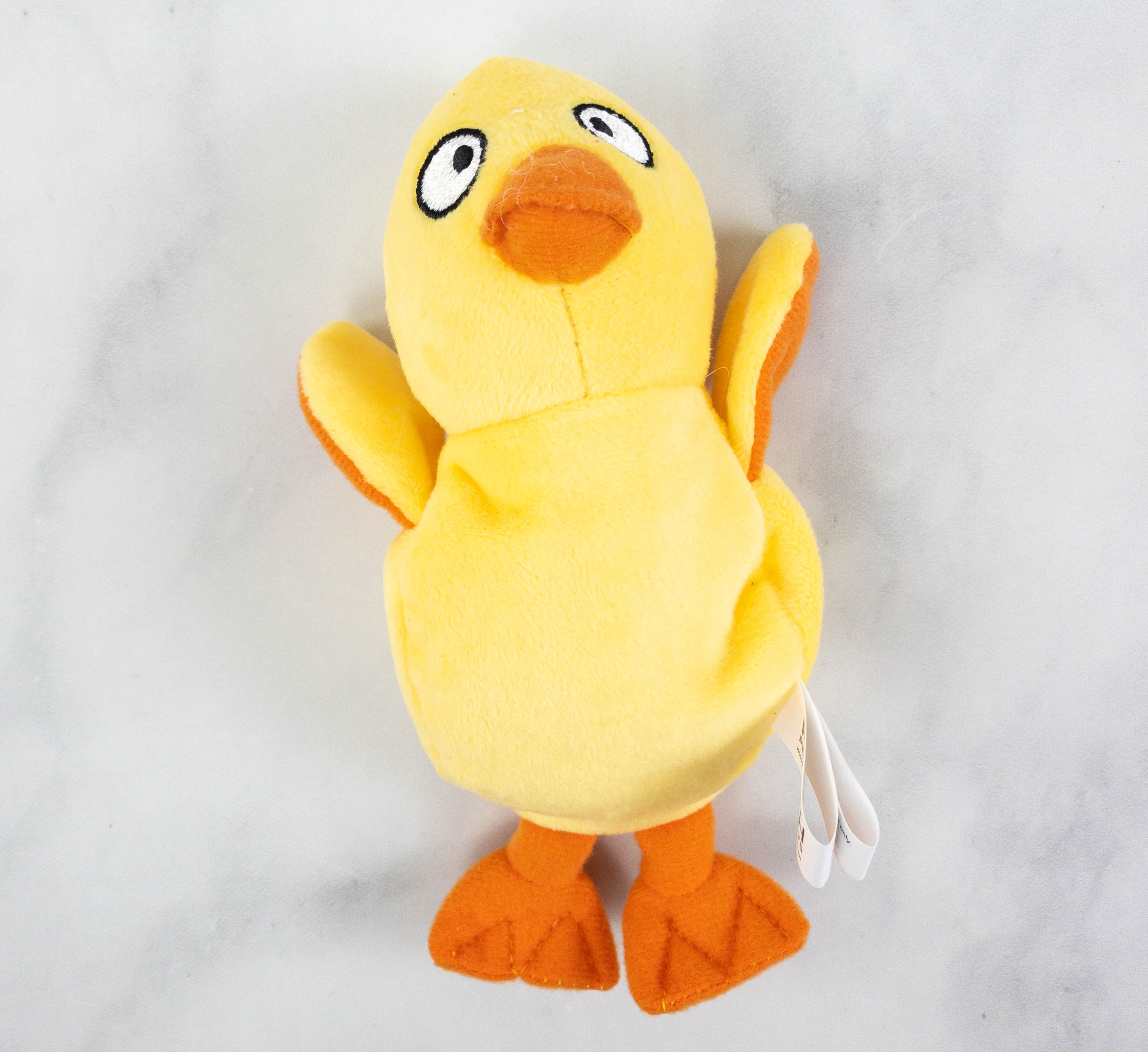 This yellow duck toy is so cute and fluffy!
You can flip it inside out for a fun challenge for your dogs.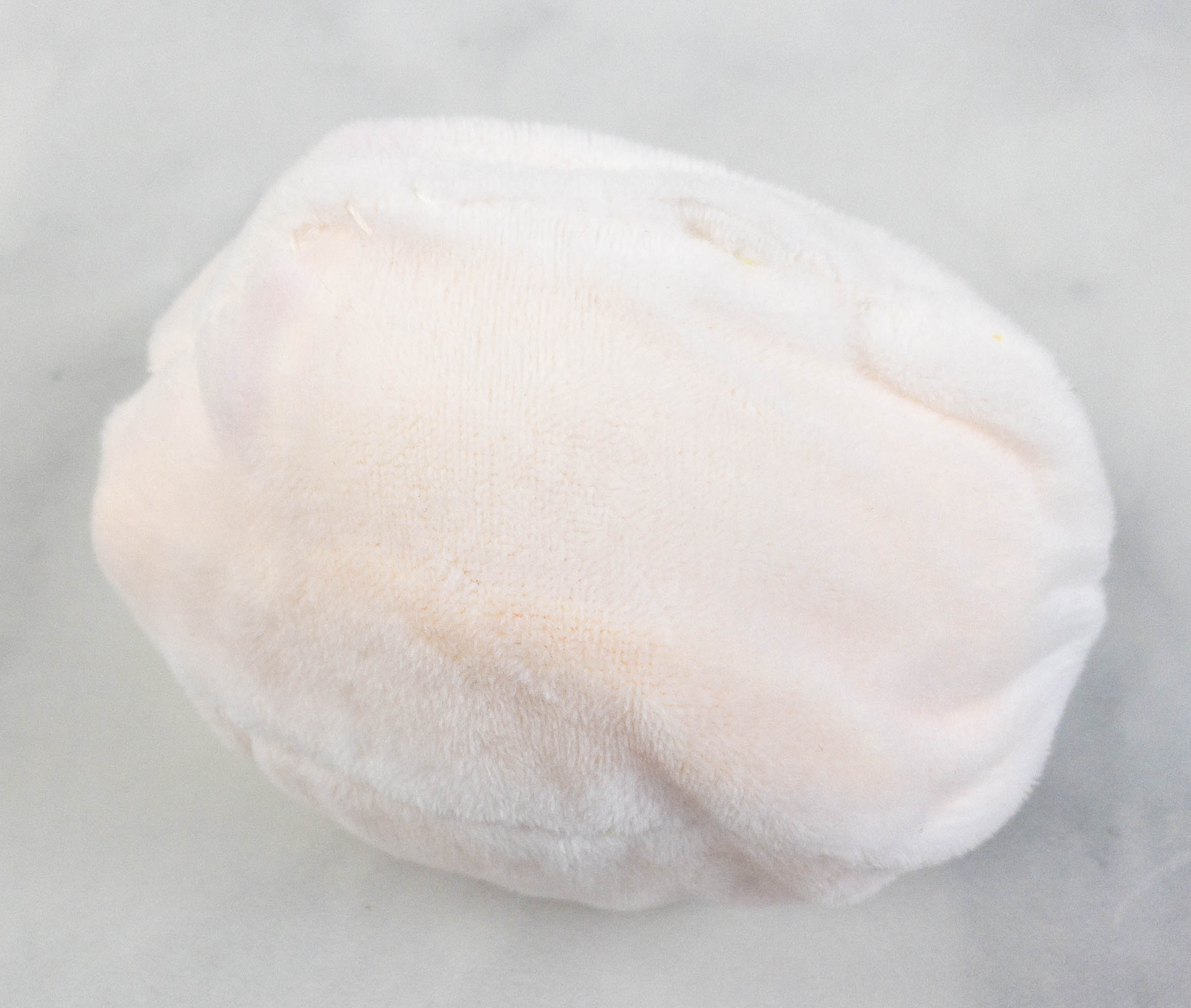 Here's how the toy will look like once you flip it. My pups definitely had fun trying to get the animal out of its "shell"!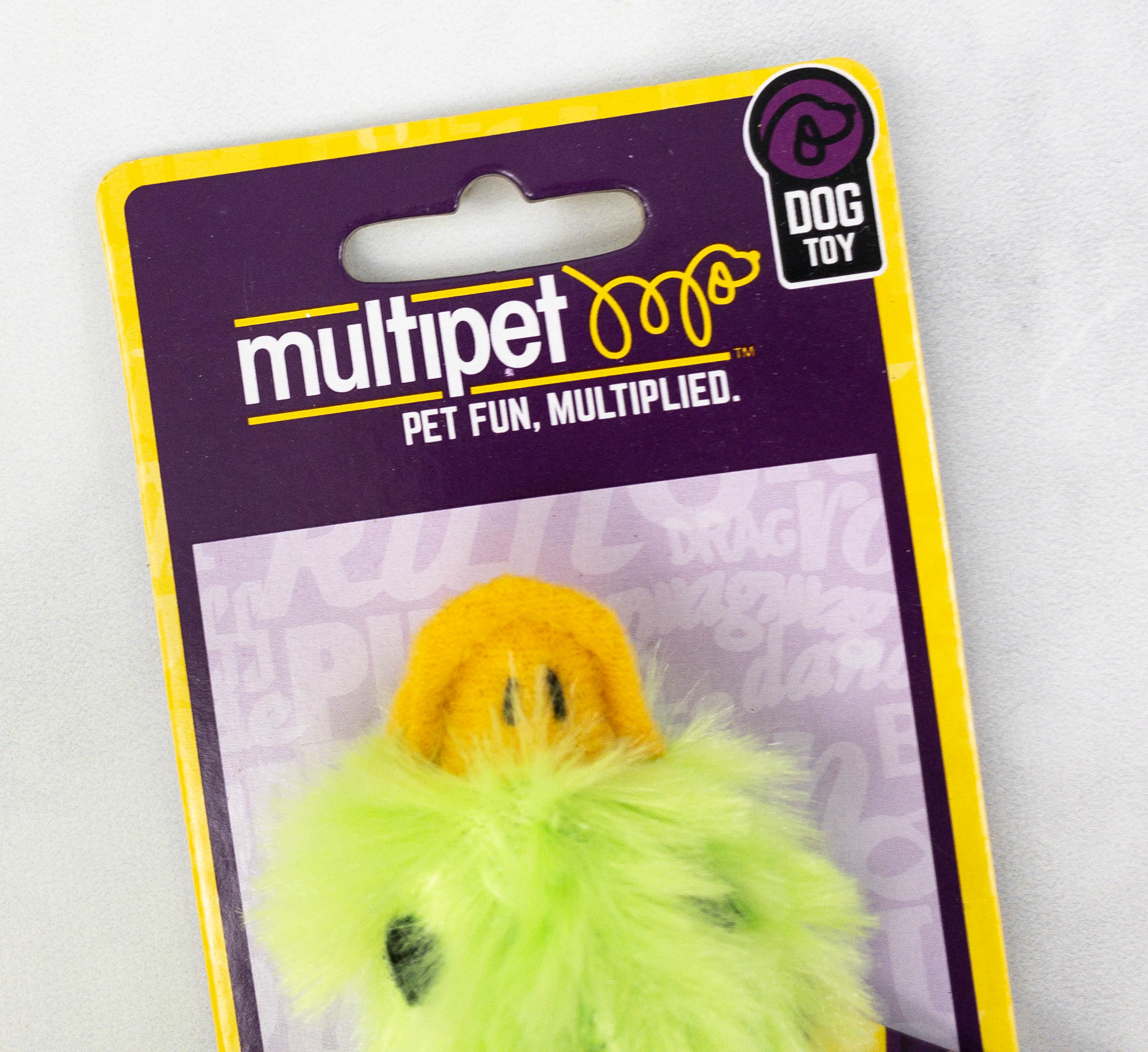 Multipet Dog Toy. Another exciting toy in the box is this green duck plushie!
It's furry all over! Also, the size of the toy makes it perfect for dogs of all sizes.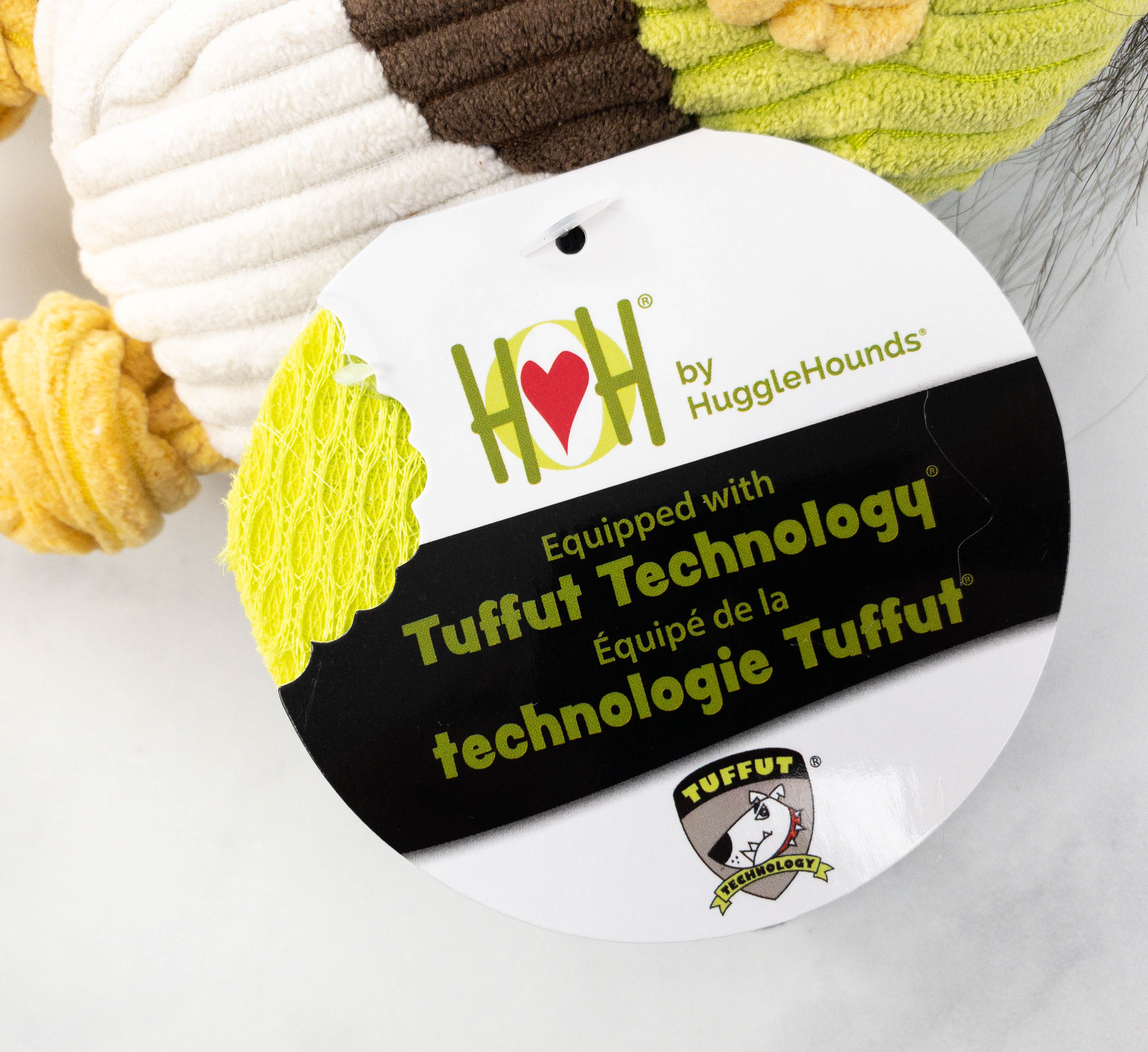 Huggle Hounds Dilly the Duck Knottie Dog Toy ($14.99) The last toy in the box is made from high-quality, hand-stitched fabric, designed for both softness and toughness. It's also shaped like a duck!
This toy is also equipped with Tuffut Technology, a three-layer lining that allows even the softest toys to last for a long time.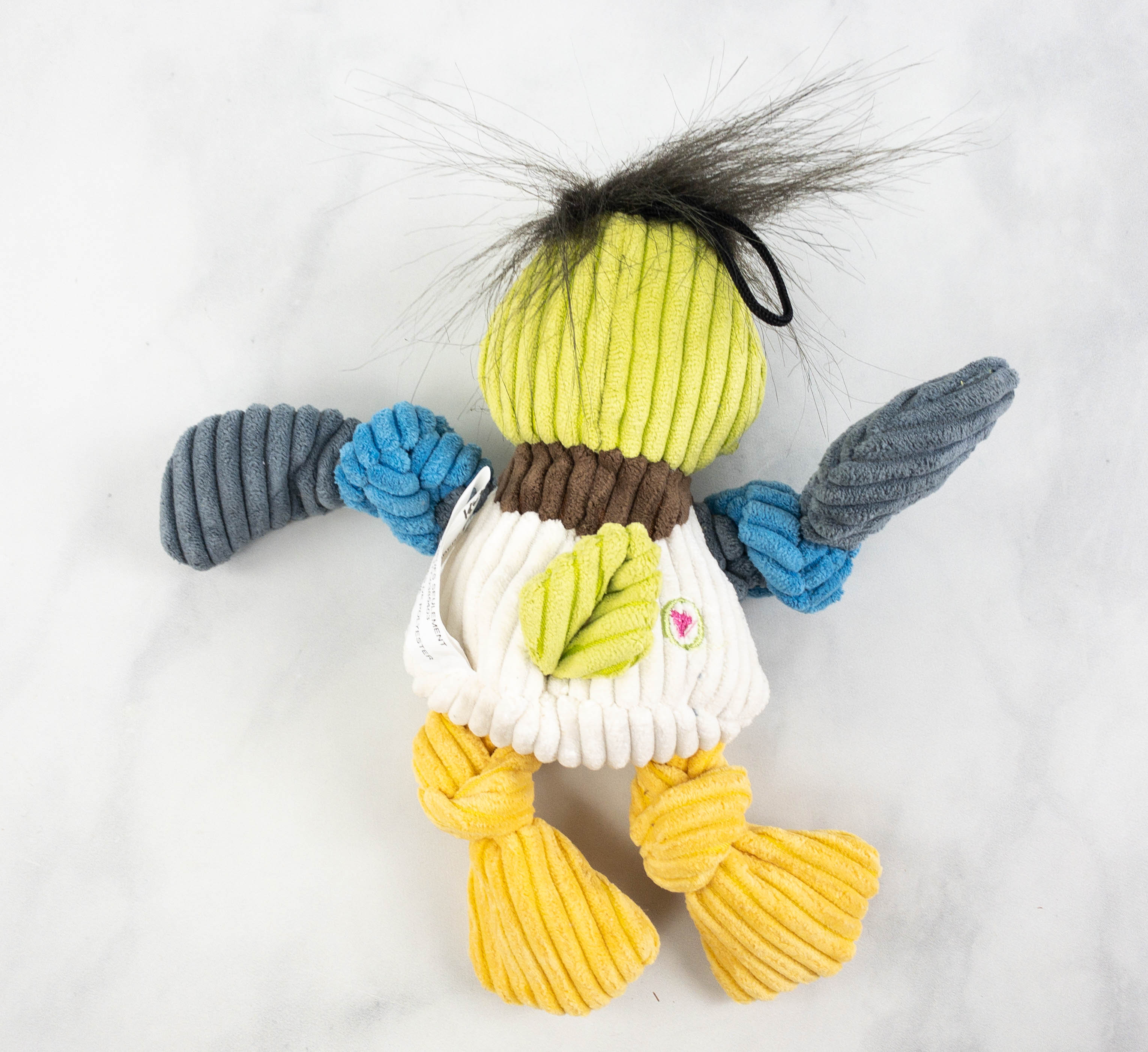 My pups enjoyed the different textures it has to offer!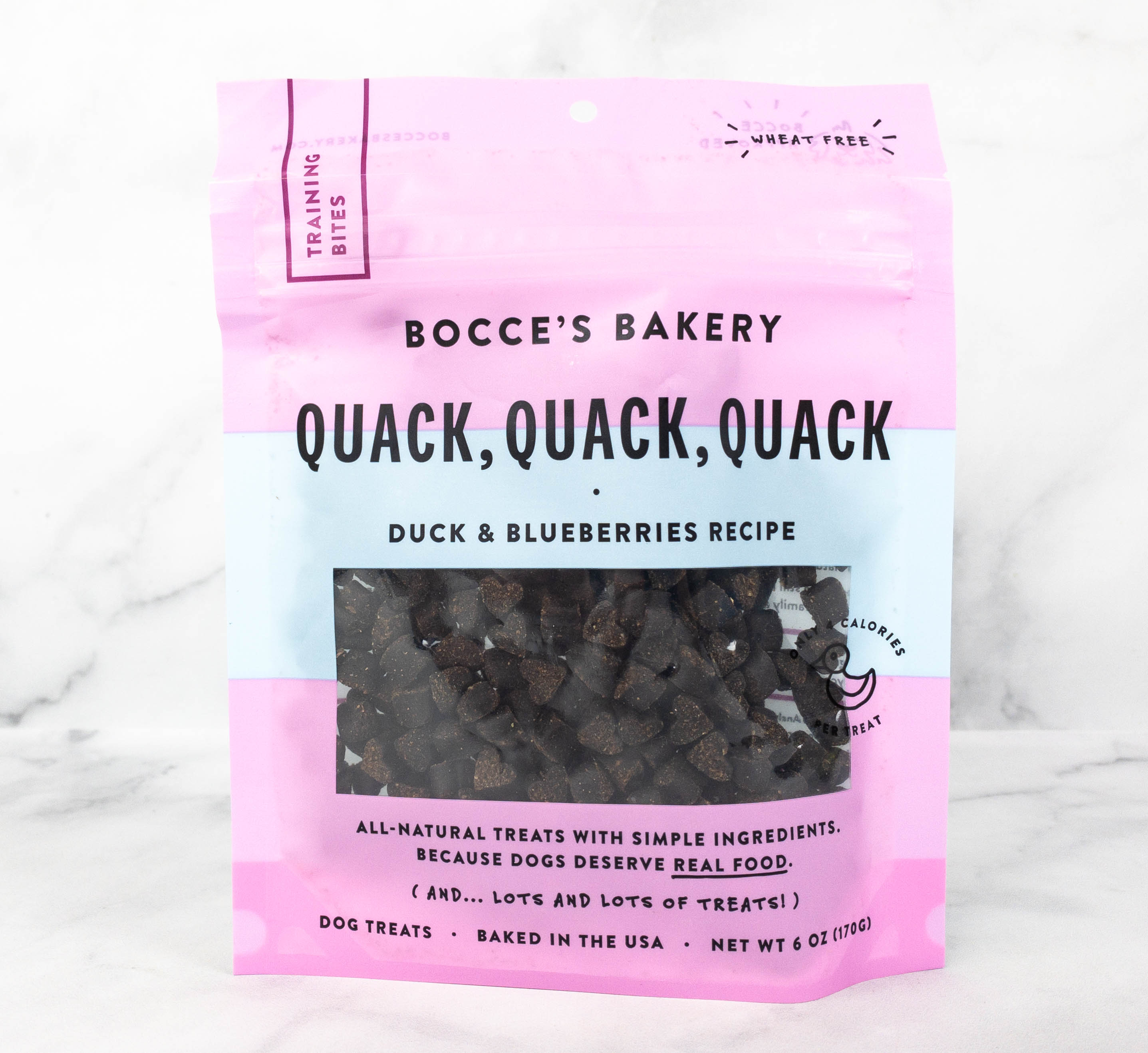 Bocce's Bakery Quack, Quack, Quack Dog Treats ($6.50) This all-natural treat is made from simple ingredients including duck and blueberries.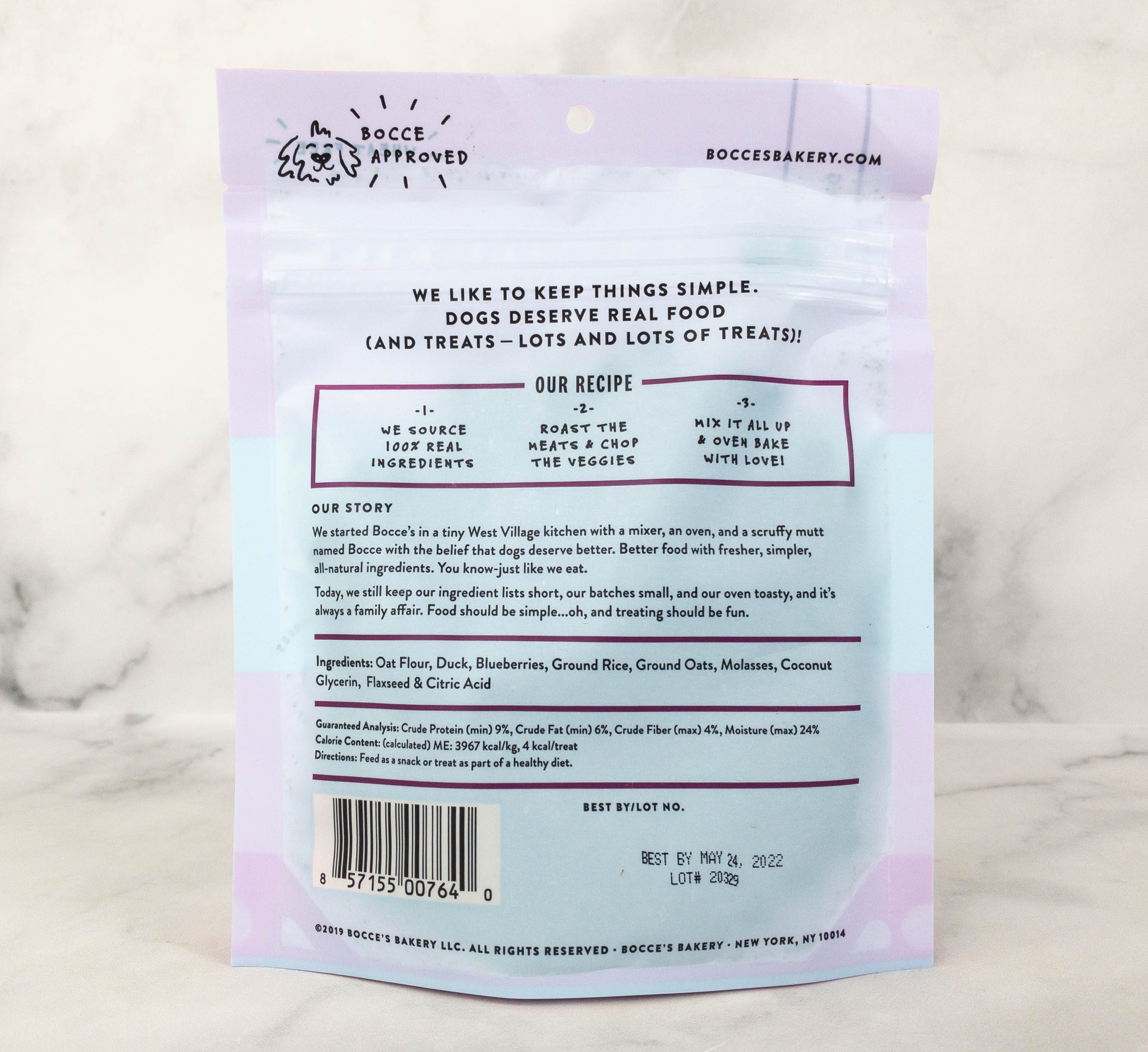 Other ingredients include oat flour, ground rice, ground oats, molasses, coconut glycerin, flaxseed, and citric acid.
These bite-sized treats are so soft and chewy. They are rich in protein from the duck and antioxidants from the blueberry. These are also great as training treats.
Dogtastic Toasted Duck with Orange & Carrots ($6.99) This pack contains another delicious treat, and this time it's made from roasted duck blended with orange and carrots.
Other ingredients are potato flour, pea flour, tapioca flour, canola oil, peas, and parsley.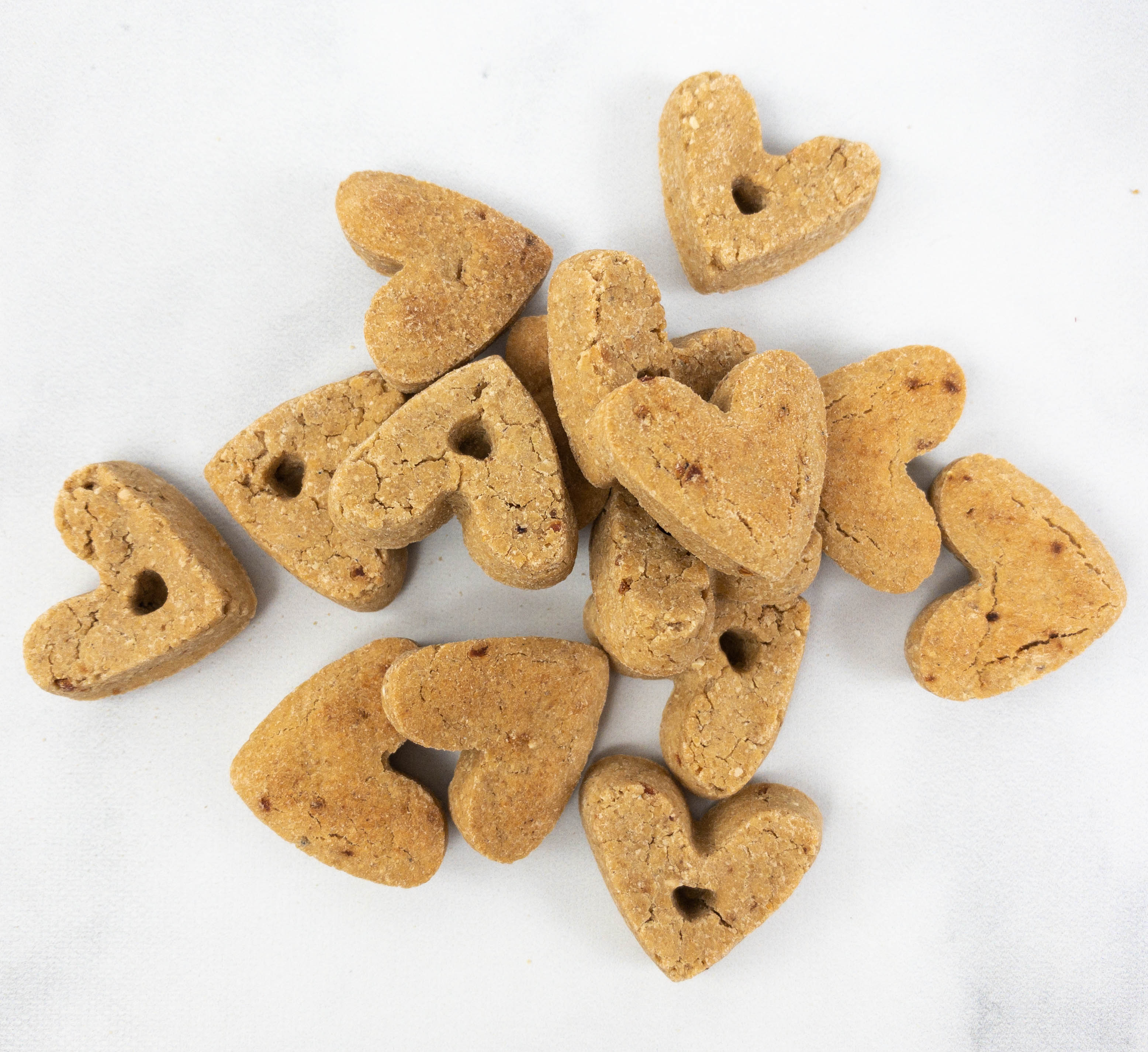 Each heart shaped piece is so crunchy! These treats are also rich in protein and grain-free.
This month's Pug Box features duck-inspired toys for dogs! They are durable, which are perfect for active dogs who love to play. Some of them offer different textures for a dog's chewing enjoyment and there's also a flexible one, which can be flipped inside out. Another toy features a squeaker inside, to keep dogs entertained. The box also includes a bunch of healthy treats. One is a combination of duck and blueberries, while the other has roasted duck, carrots, and orange. I can feed them to my dogs guilt-free, because I know they're made only with healthy ingredients. I'm really glad that my dogs enjoyed everything in the box! The gift for pet parents is also really cute, which is a necklace with a pug-shaped pendant!
What do you think of this month's Pug Box?
Visit Pug Box to subscribe or find out more!