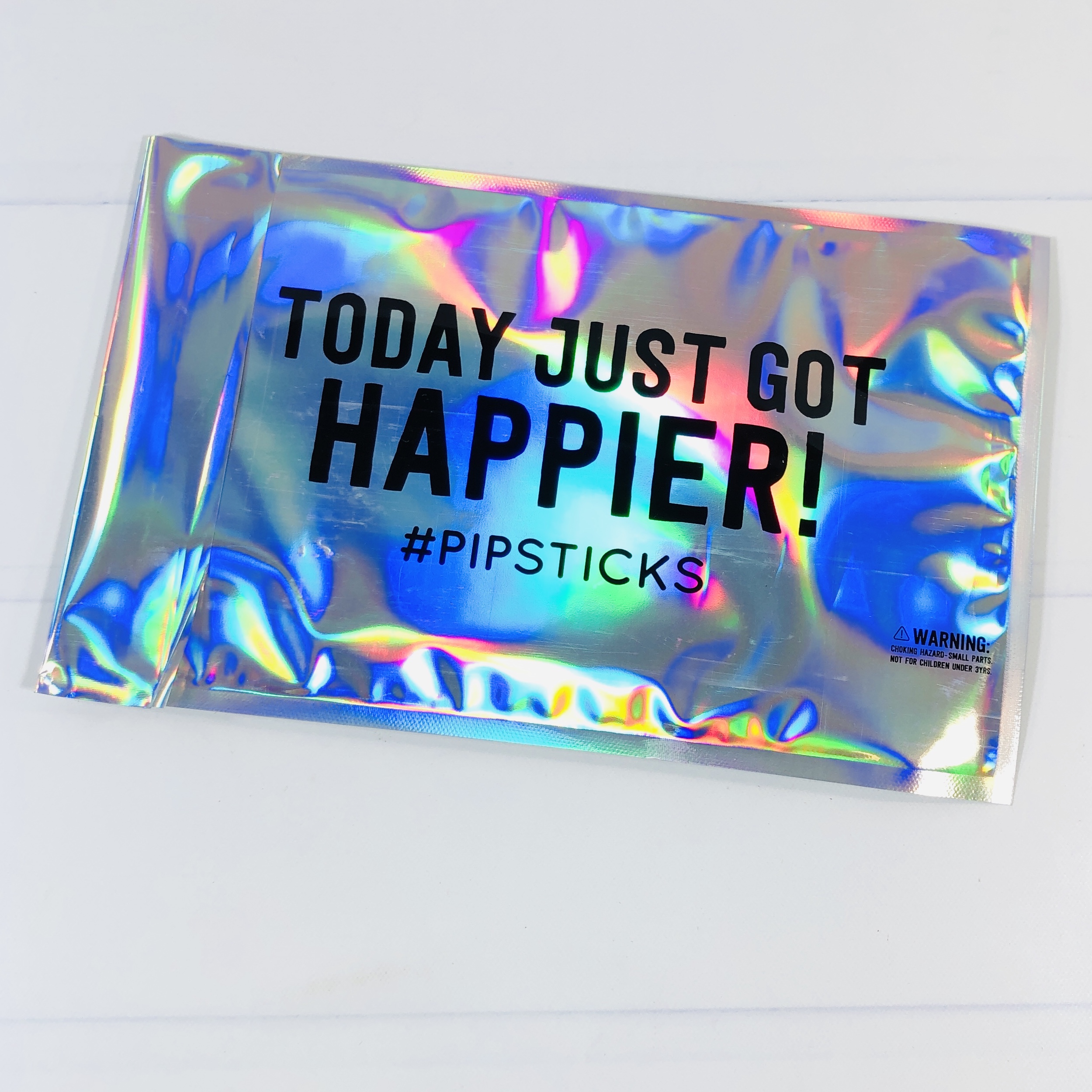 Pipsticks is a monthly sticker subscription that sends new designs from their collection in a super shiny holographic pack every month! The stickers come in a reusable sparkly pouch and include sticker sheets, paper products, and Zippy, an exclusive sticker magazine. You also get 5% savings in the online store, and more. You can choose to get stickers for adults (Pro Club) or kids (Kids Club). Both clubs come in Classic (15 sheets for $17.95 a month) or Petite (7 sheets for $11.95 a month). Shipping is free to the U.S., and Pipsticks can even be shipped worldwide for a fee.
C'mon. Who doesn't love stickers? Any stationery lover, crafter or pen pal knows the true magic of these little guys. Stickers motivate, inspire, entertain and delight with unmatched simplicity.

The Pro sticker pack (Adult Pack) is perfect for scrapbookers, snail mailers, planners and sticker lovers from the age of about 10-13 and up.
DEAL: save $5 on your subscription! Use coupon code FRIENDSROCK.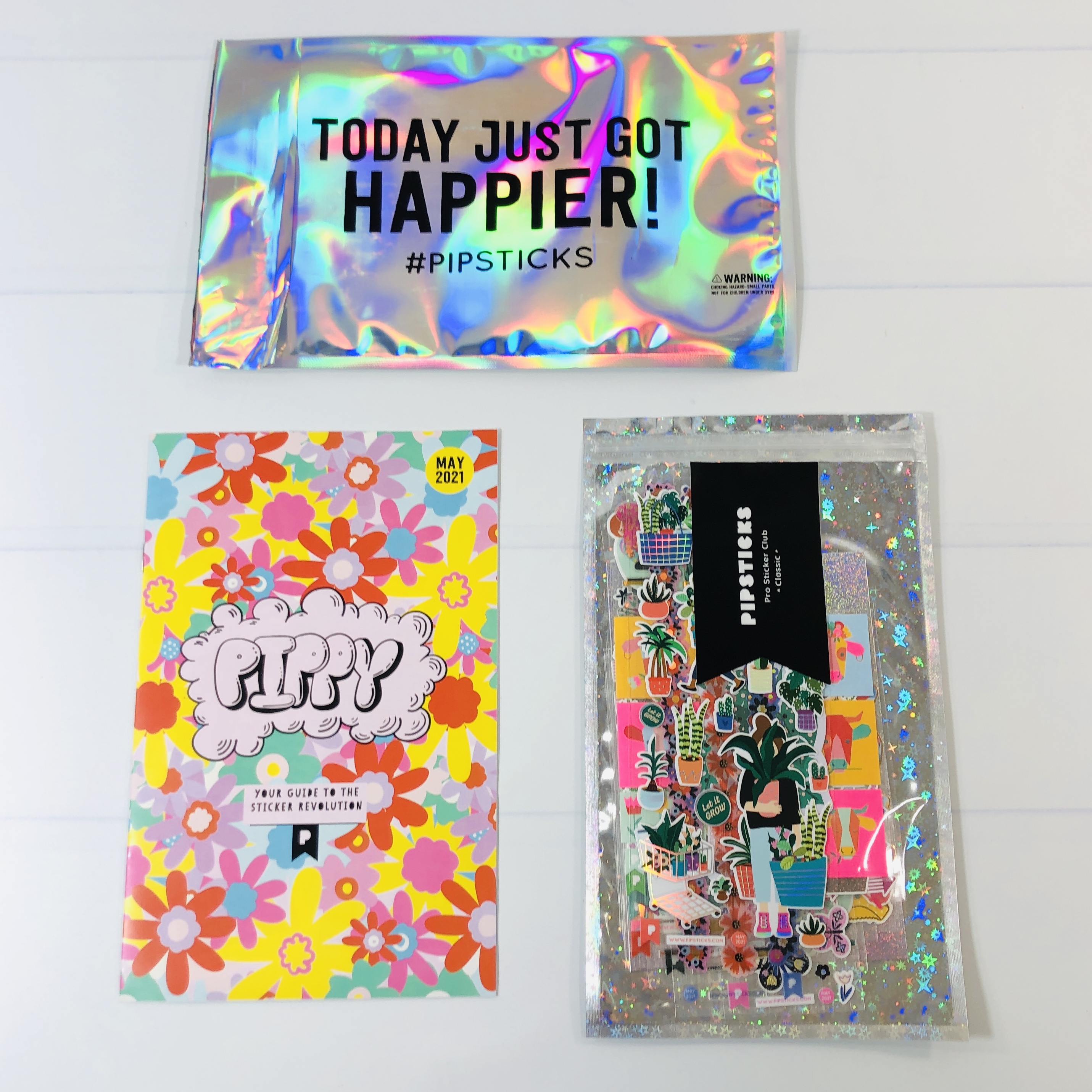 I am reviewing the Pipsticks Pro Club Classic!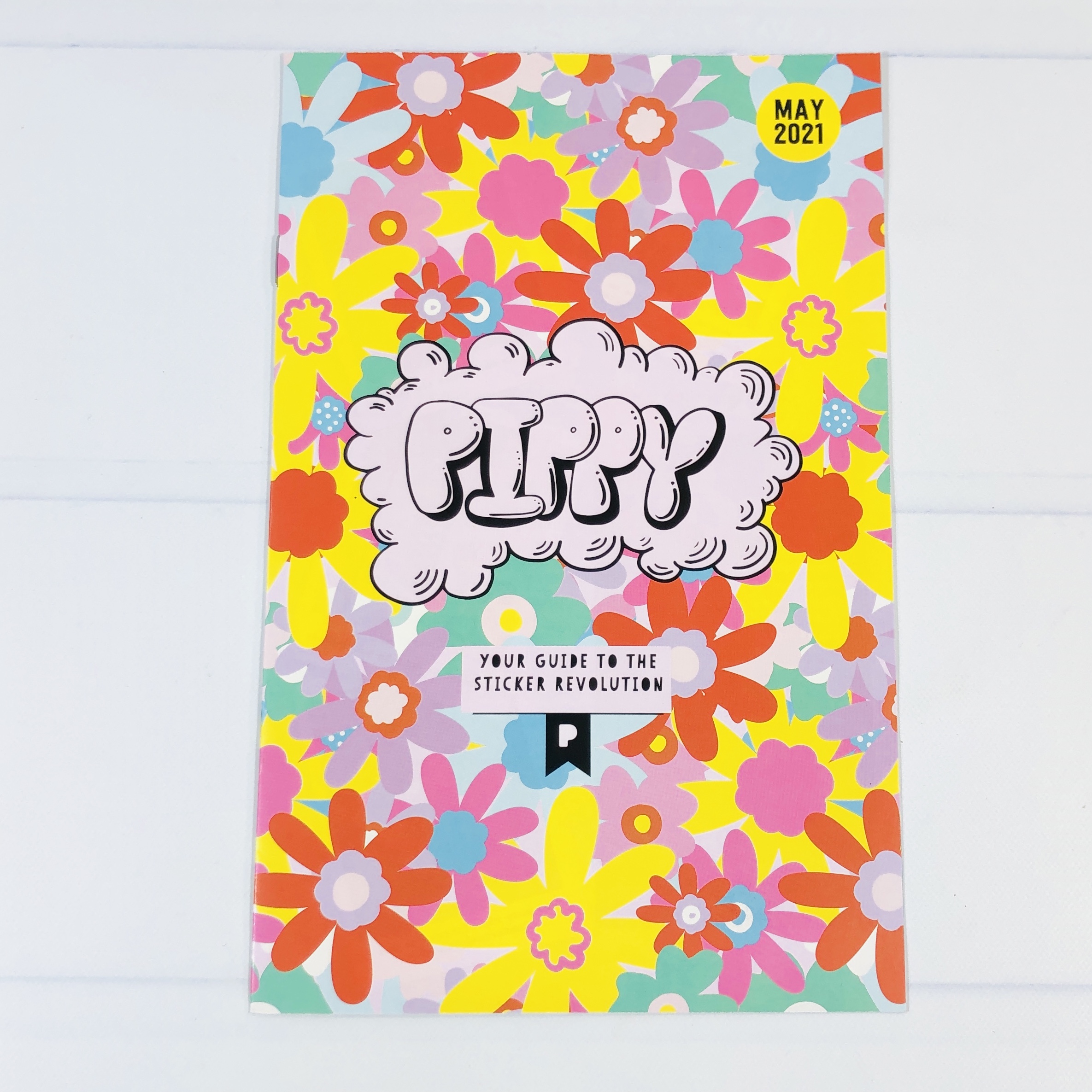 Pipsticks includes an exclusive magazine called Pippy.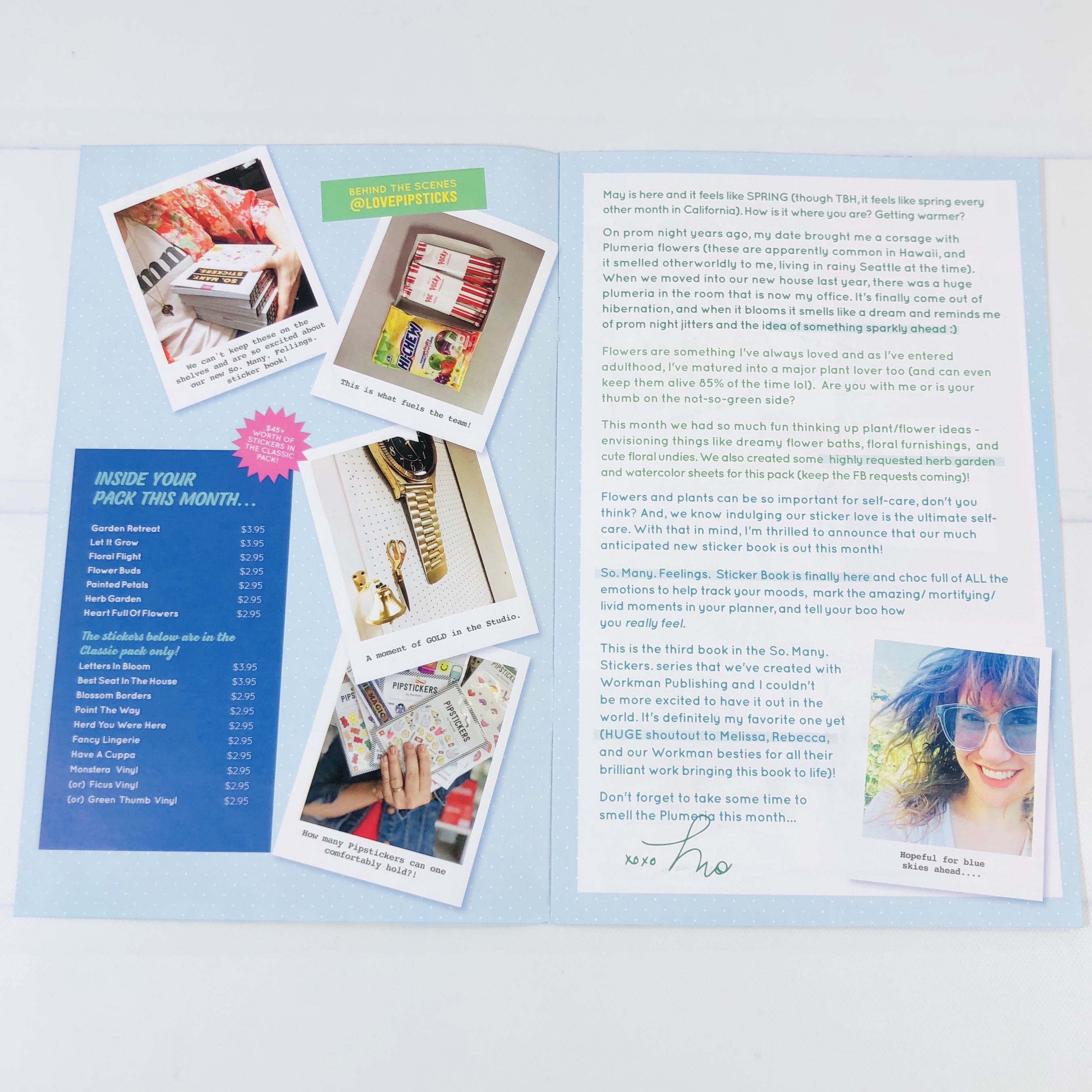 Inside I found a list of the stickers in my pack along with their MSRP's. Pipsticks's owner, Mo, discussed the May stickers, which include flowers and plants, and talked about their latest sticker book.
More about the designs and a Pipspoll were next.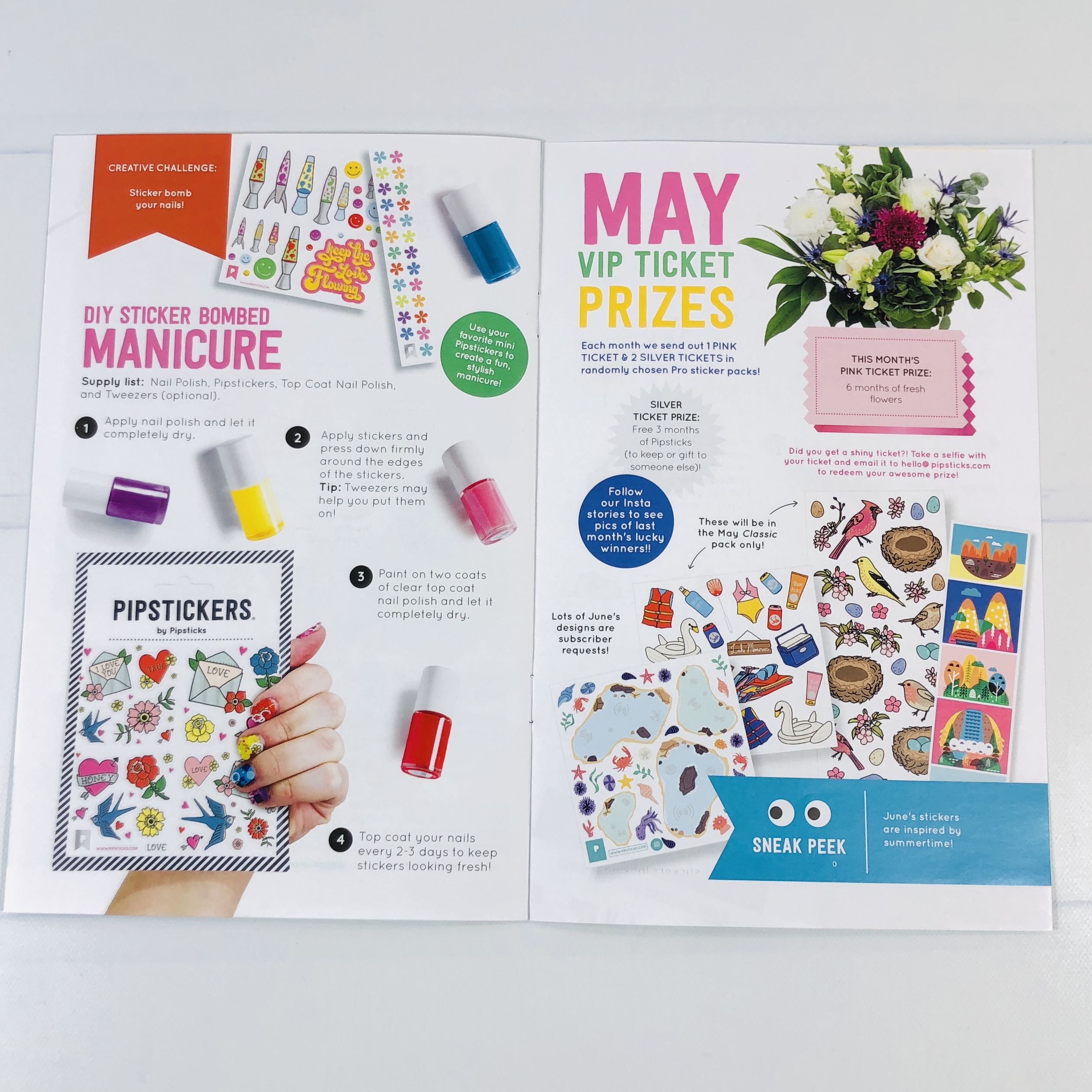 A craft idea (using stickers of course!), the VIP Ticket prizes, and a sneak peek for June were shown here. The stickers next month are inspired by summertime!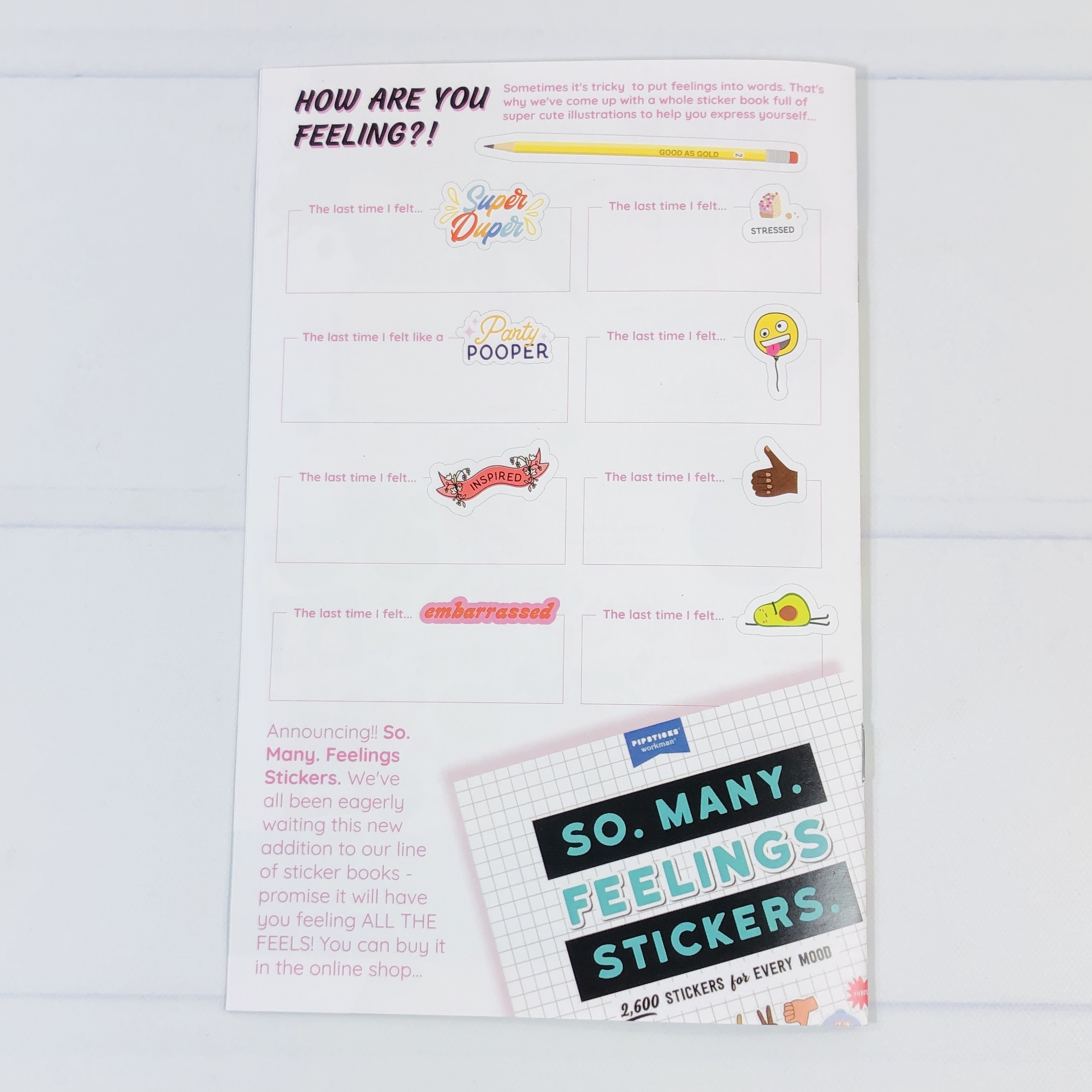 The back cover talked about that new sticker book again, and had a place to fill in answers to some questions.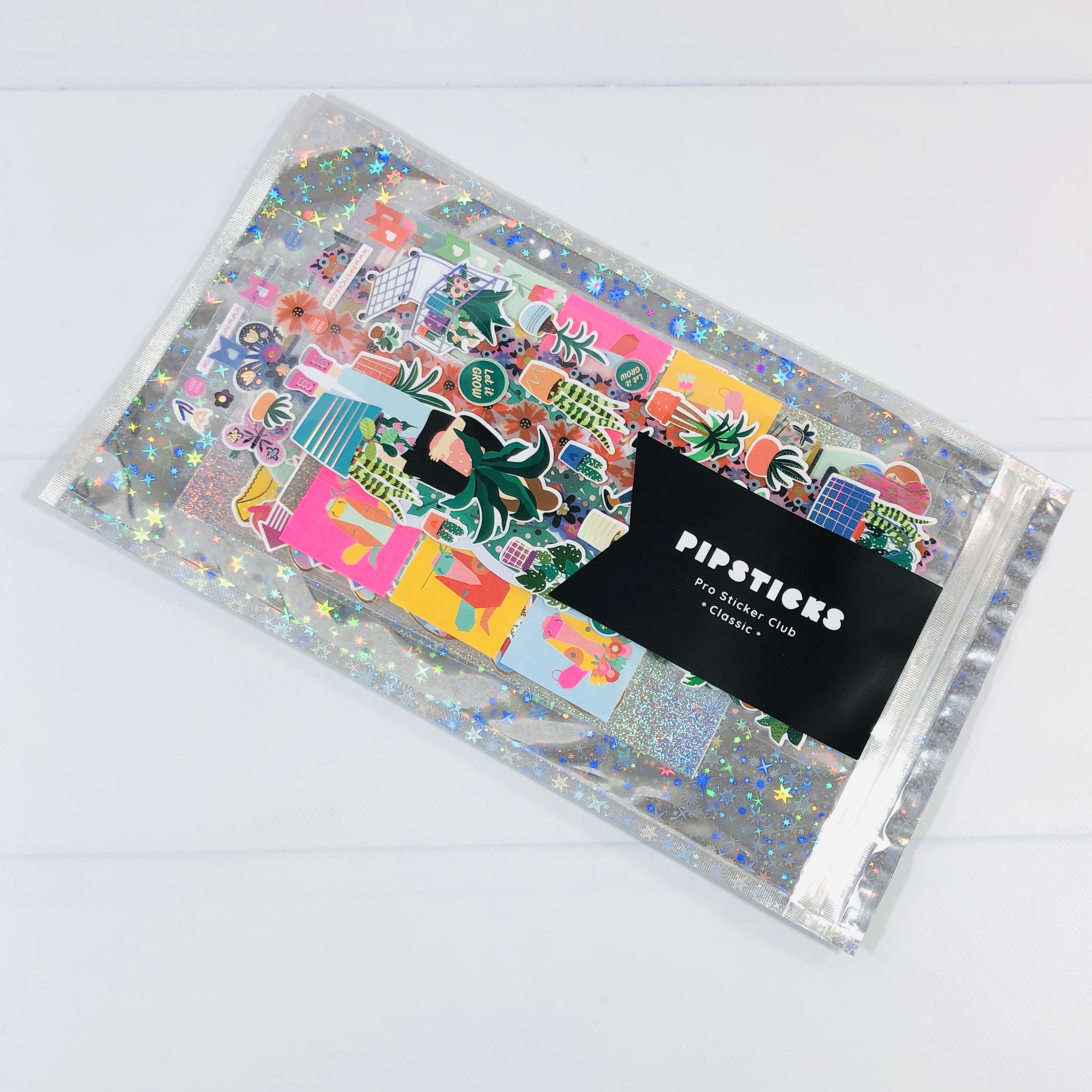 Look at the storage pouch, it's got holographic stars all over it!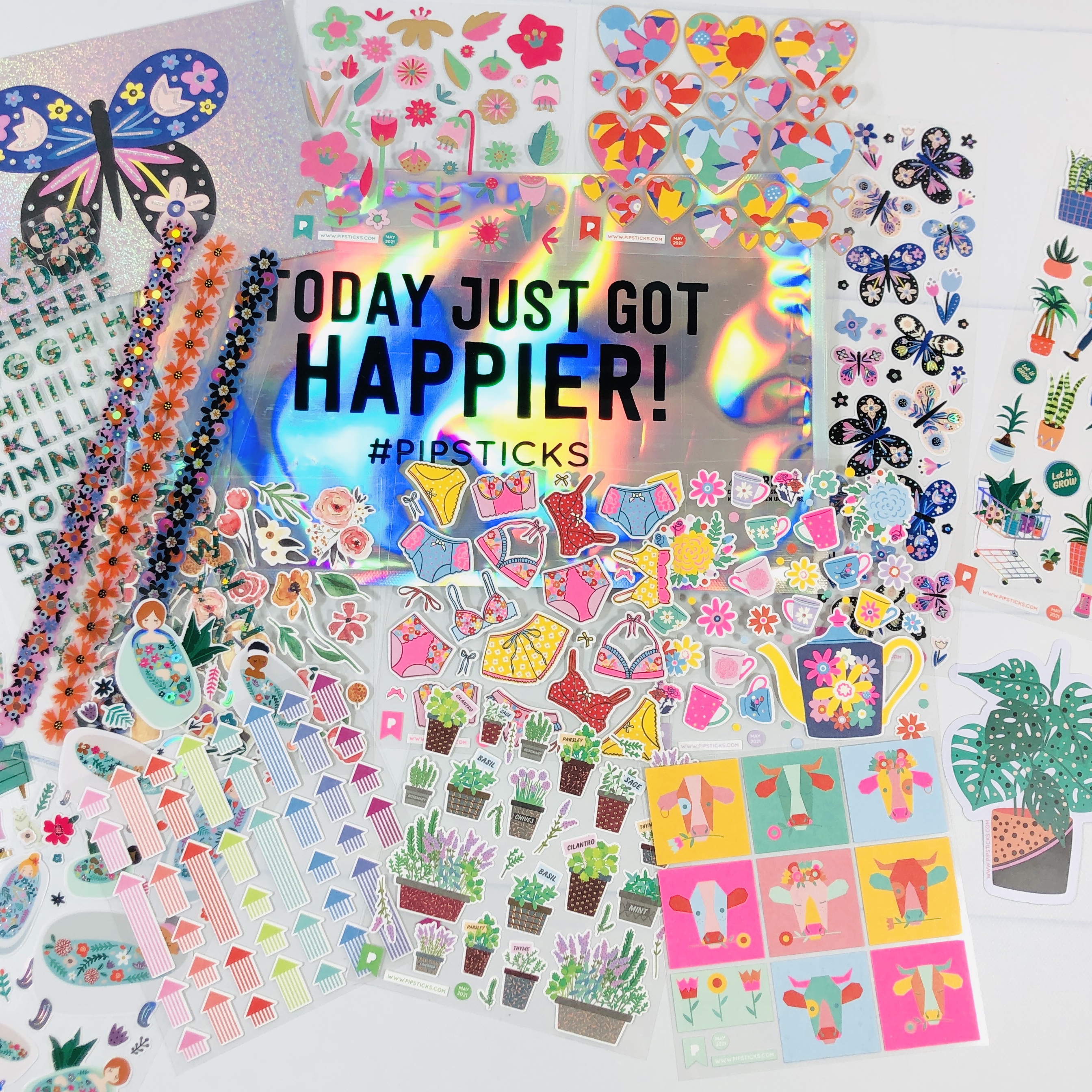 Everything in my box!
Note: You can find the following items, and even past sticker packs, in the Pipsticks online shop.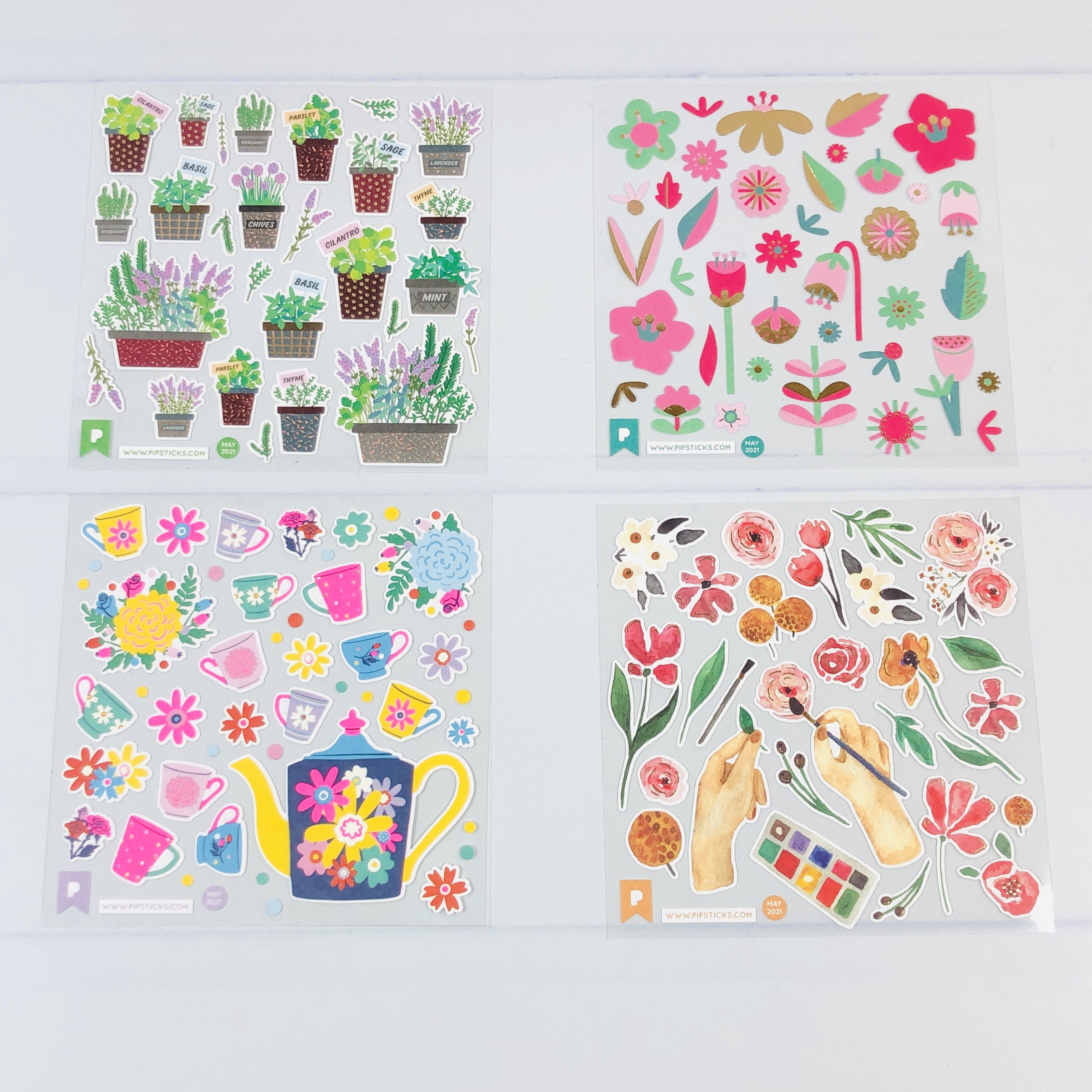 These four sheets are full of flowers and plants! Top left are herbs and I am in love with them! Top right has flowers, and some of them look quite tropical. Bottom left has a tea pot and cups adorned with posies while bottom right has an artist painting watercolors.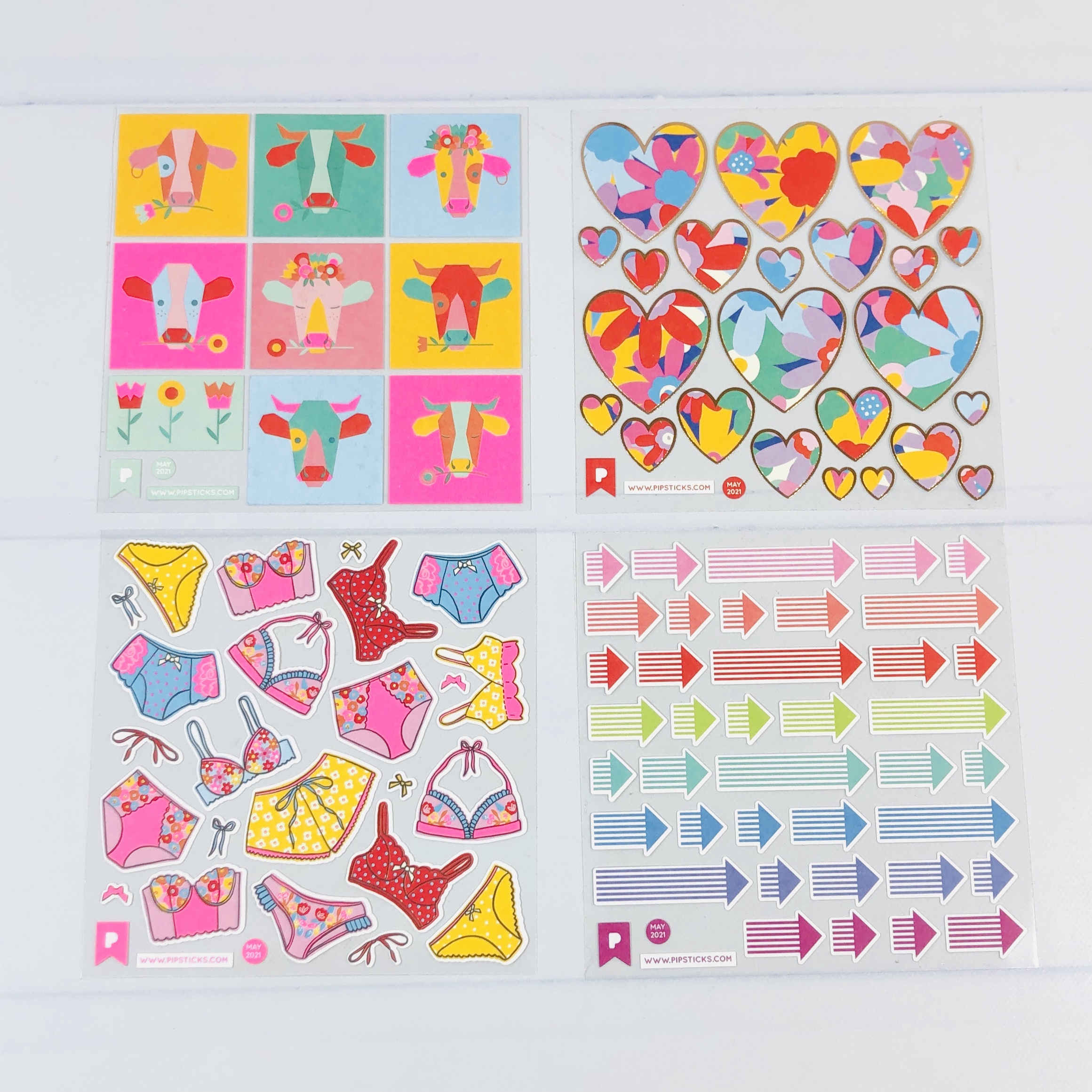 Here are four more sheets with all kinds of stuff going on. Tope left has some colorful cows while top right shows colorful hearts with flowers inside. Bottom left has fanciful underwear and bottom right is full of arrows and will be super helpful in my planner.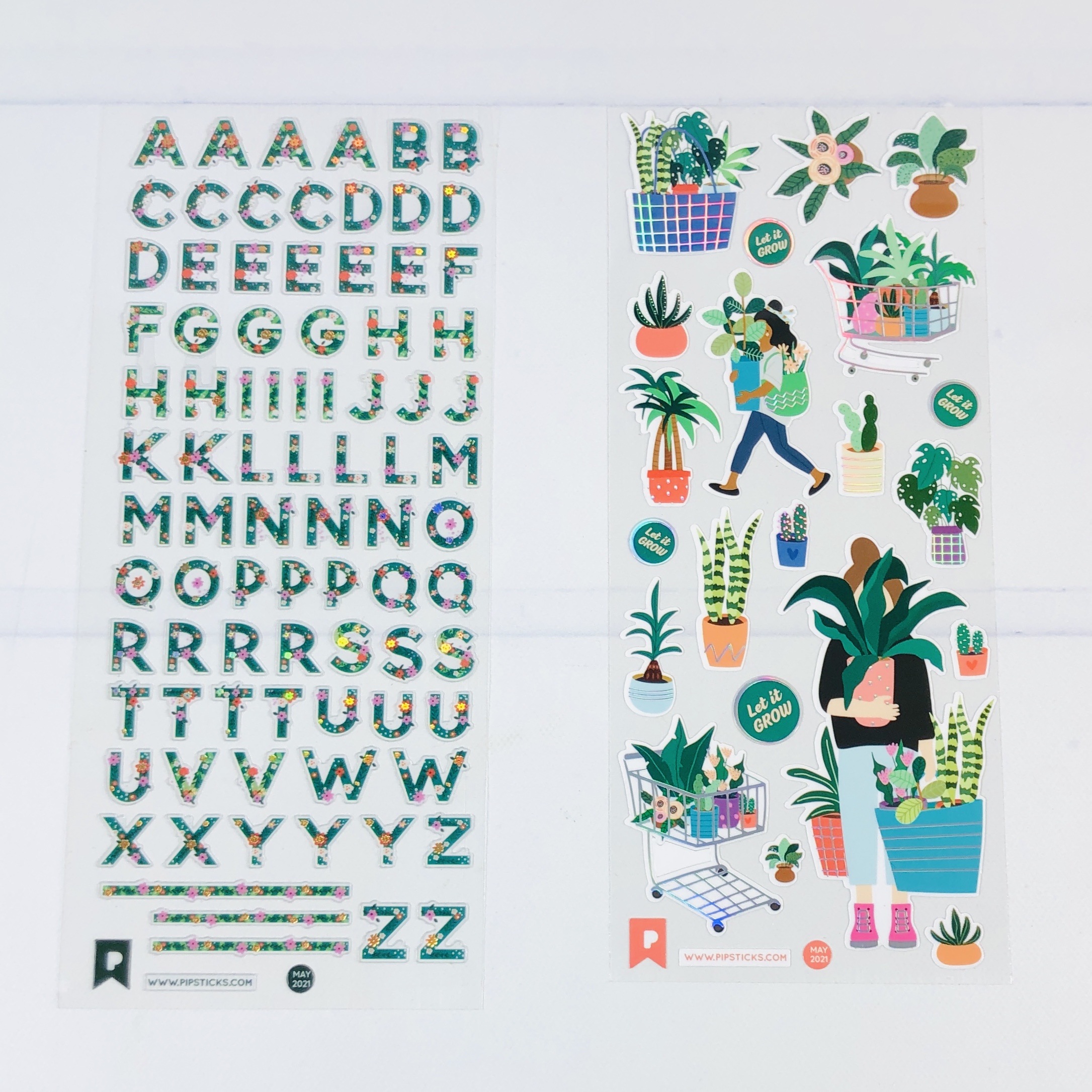 The letters on the left have metallic flowers all over while the sheet on the right shows pretty houseplants and some plant moms.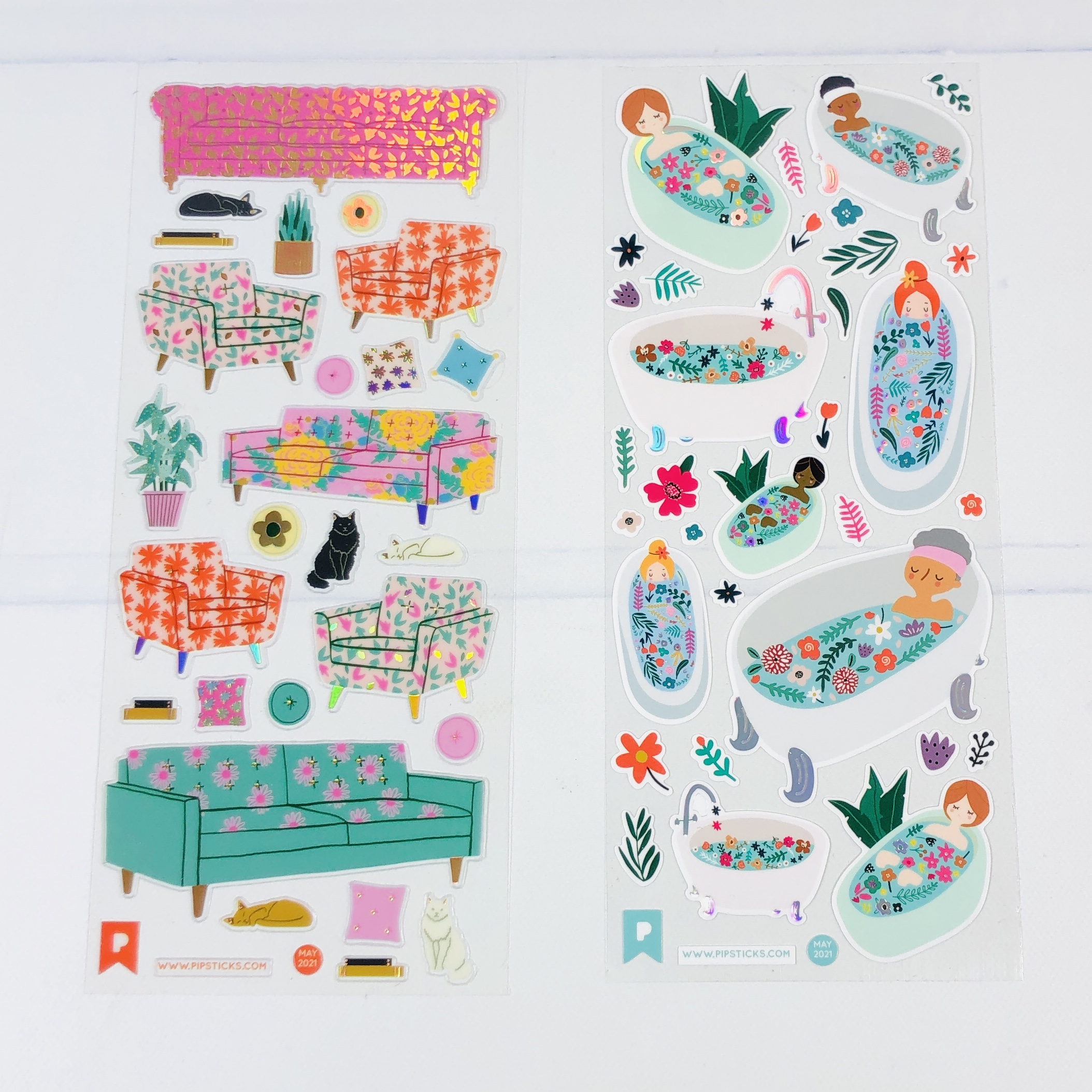 The sheet on the left has furniture that looks so much prettier than the kind at my house. You can decorate them with the pillows and cats! The sheet on the right shows people relaxing in a bathtub full of floating flowers. Say ahhhhh!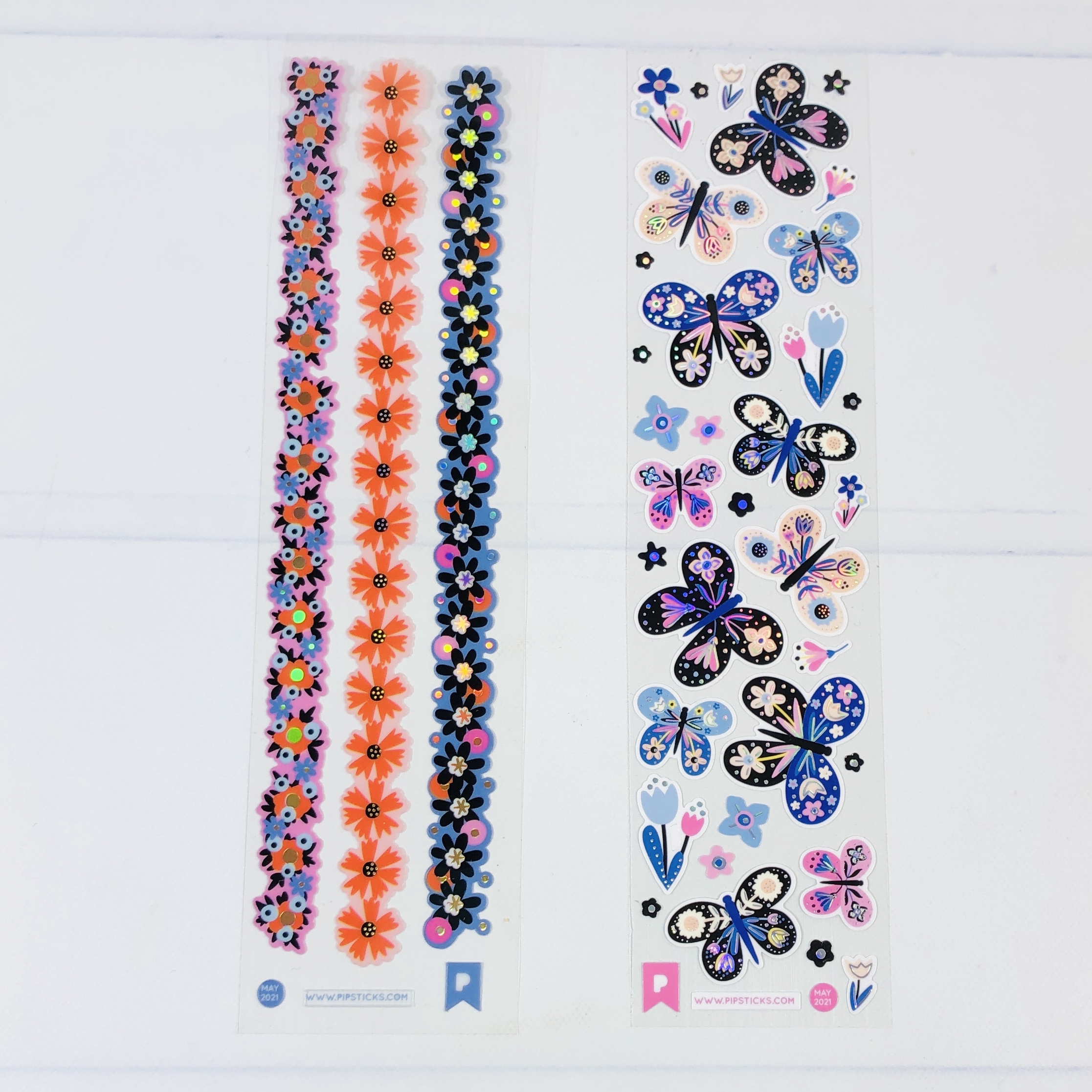 The flower chains on the left will make pretty borders in my planner. The sheet on the right features one of my most favorite insects, beautiful butterflies!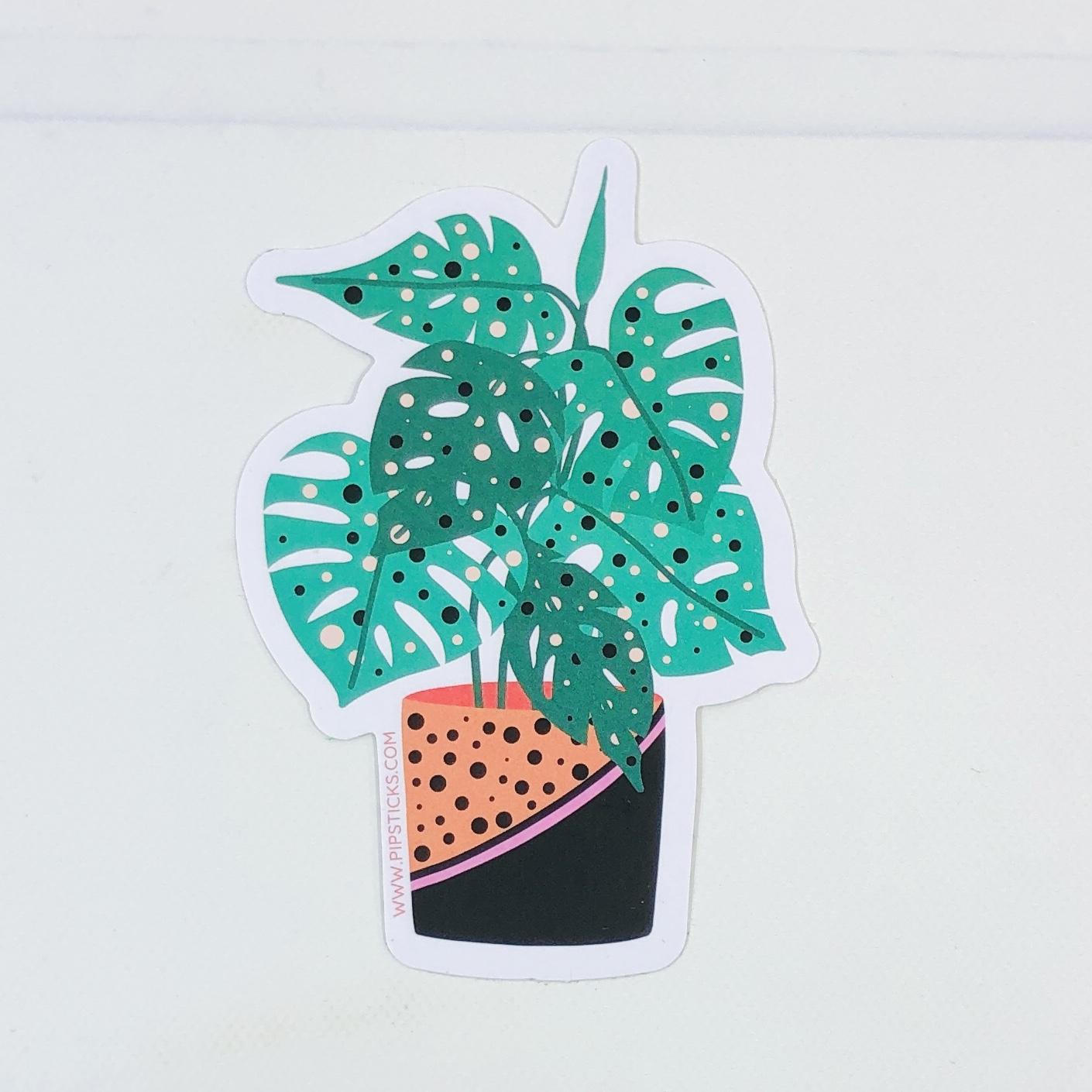 My vinyl for the month is a monstera plant. This sticker is about 3.5″ tall at its highest point. Some subscribers may have received a different vinyl houseplant sticker.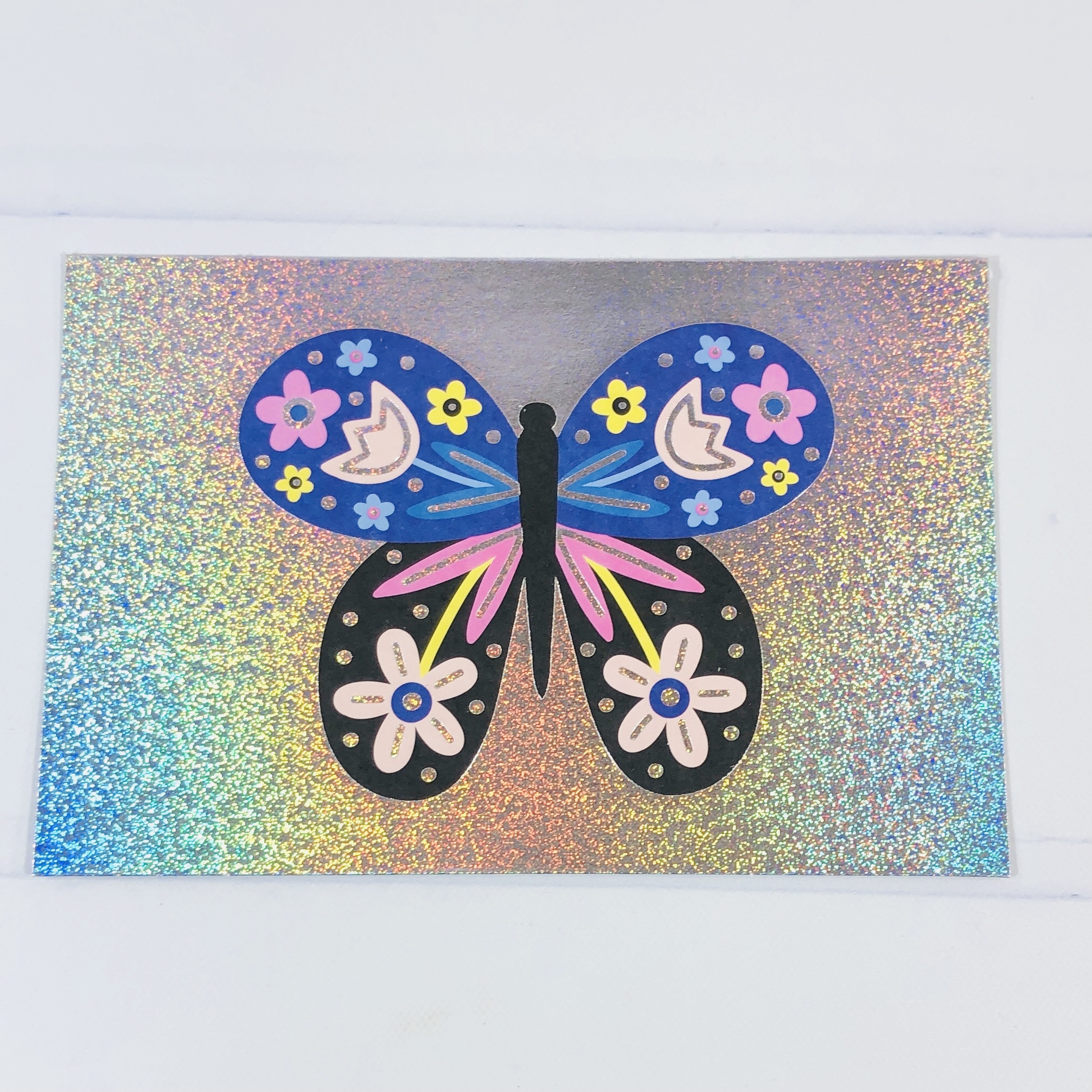 You can find a whole pack of these butterfly postcards at the Pipsticks website. It has a pretty butterfly plus its full of shimmery rainbow iridescence and looks super cool.
I love plants and flowers so it's no surprise that I enjoyed my May Pipsticks Pro Club Classic! I share the stickers with my daughter and between the two of us, these get placed on snail mail, letters, cell phone cases, laptops, planners, and calendars. I even use the stickers to seal thank you cards (because no one wants to lick an envelope, am I right?). I think I might just place that postcard on my own fridge because I like it so much. I'm looking forward to decorating my planner with these stickers and to receiving the summery sheets next month!
Are you getting any of Pipsticks' subscription?