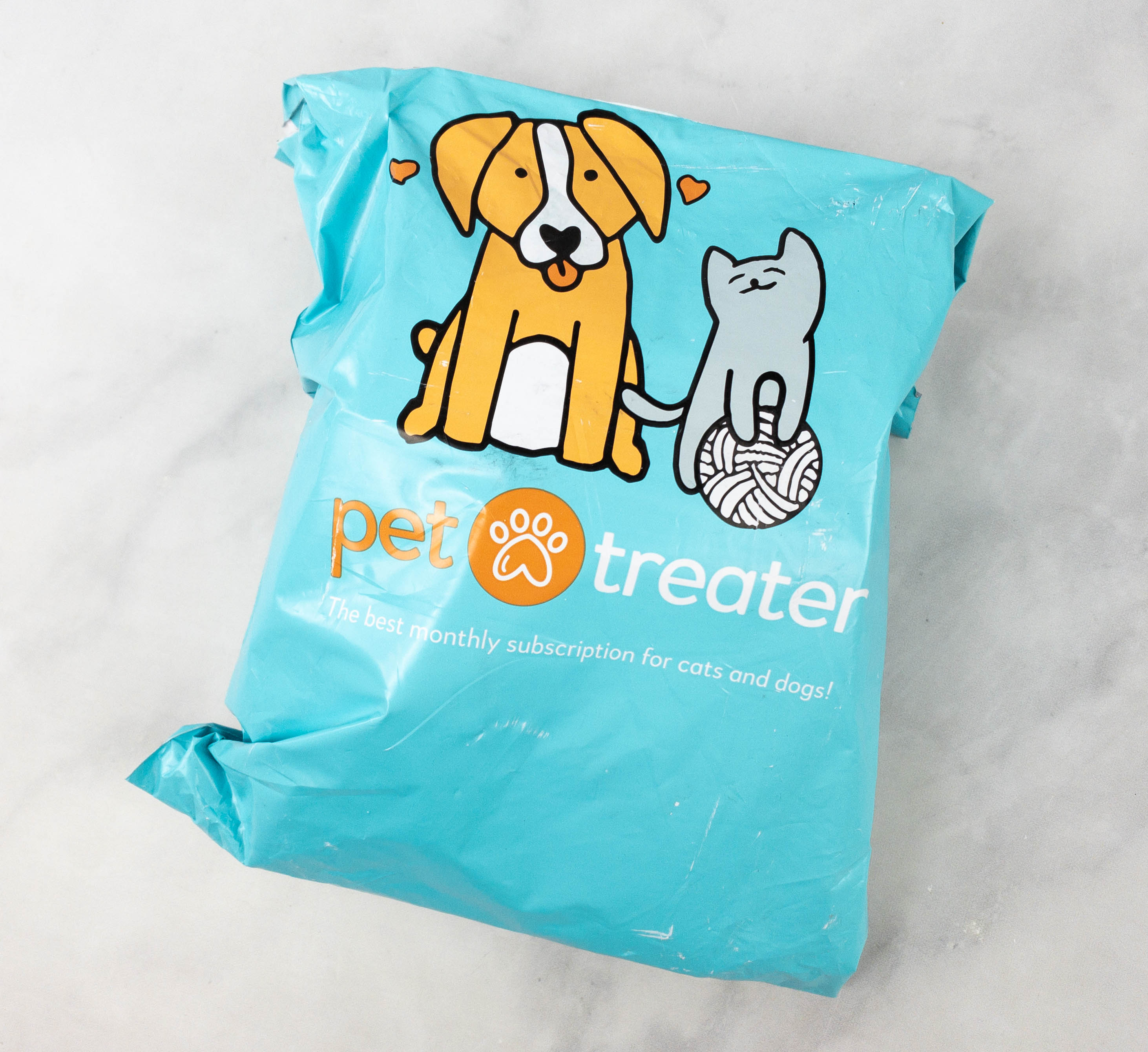 Pet Treater Dog Pack is a monthly dog subscription! Every month you receive at least one bag of treats made in the USA or Canada along with one toy each month for $15 and free shipping. Small, medium, and large dog options are available. Subscribers have access to secret deals and add-ons. It's formerly known as Mini Monthly Mystery Box for Dogs and Pet Treater Dog Box Mini. Pet Treater Dog Pack is a smaller version of Pet Treater's Deluxe Dog Pack. Both of these subscriptions made our reader's list of their favorite dog subscription boxes for 2021 and 2020!
DEAL: Get 10% off your first month with coupon code DOGPACK10.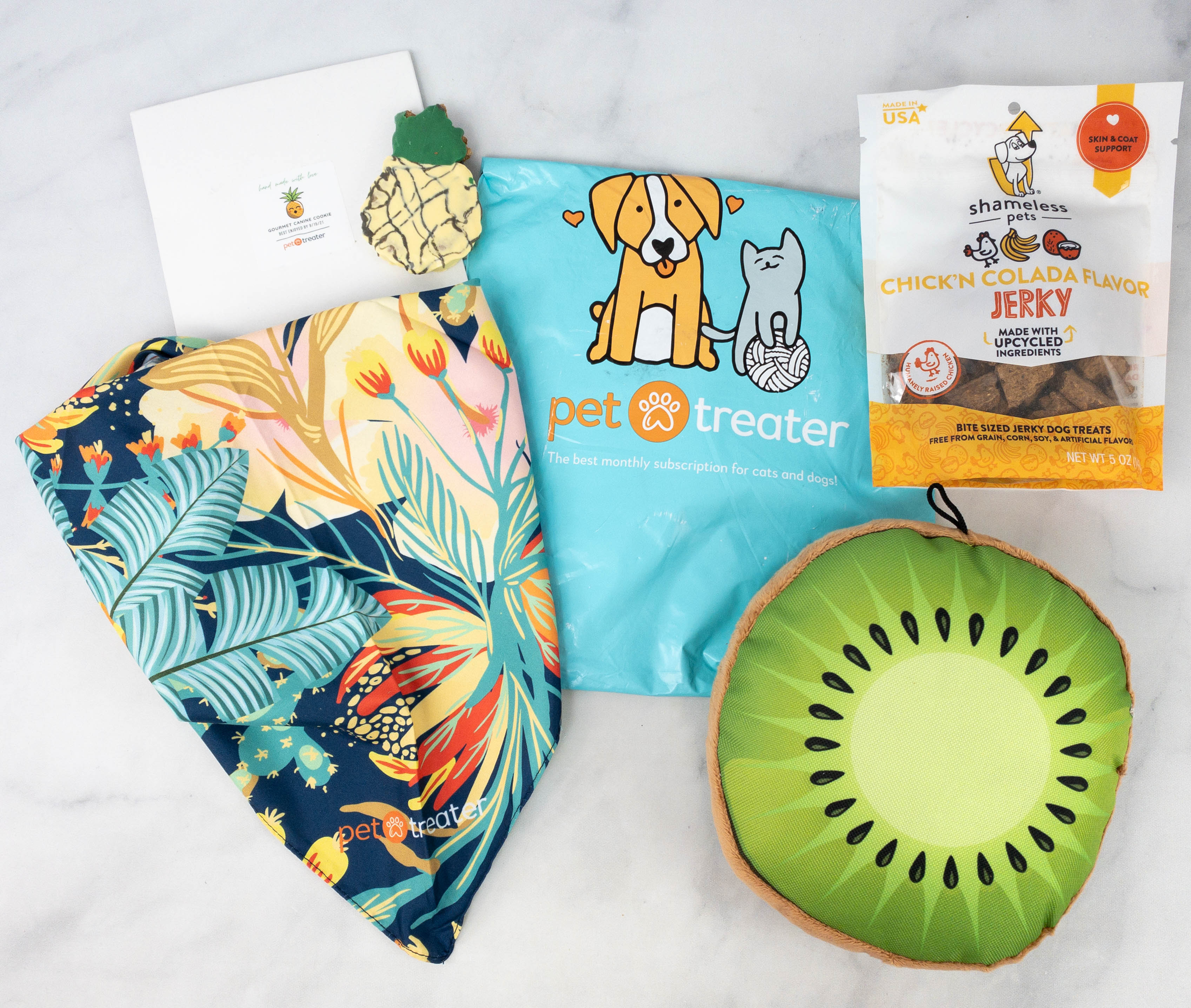 Everything in my May 2021 box!
Gourmet Canine Cookie. First up is a delicious gourmet cookie for dogs!
This dog biscuit is made from premium ingredients that include whole wheat flour, oats, canola oil, and honey.
Some parts of the icing were melted during transportation but my dog still enjoyed the treat!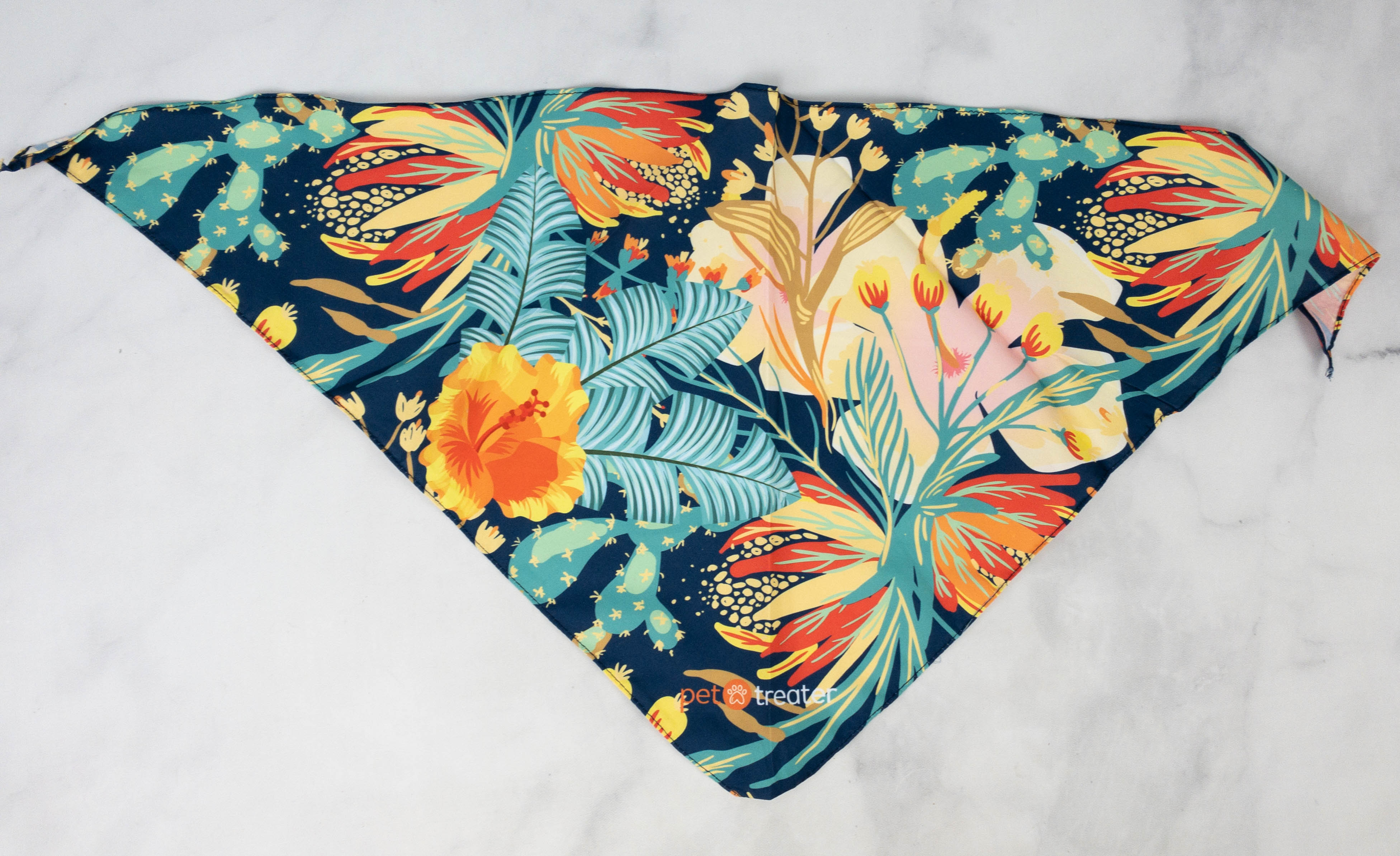 Bandana. Here's a bandana for dogs, made from premium and lightweight fabric. It has a blue base color with flowers and leaves all over!
Located at the bottom part of the bandana is Pet Treater's logo.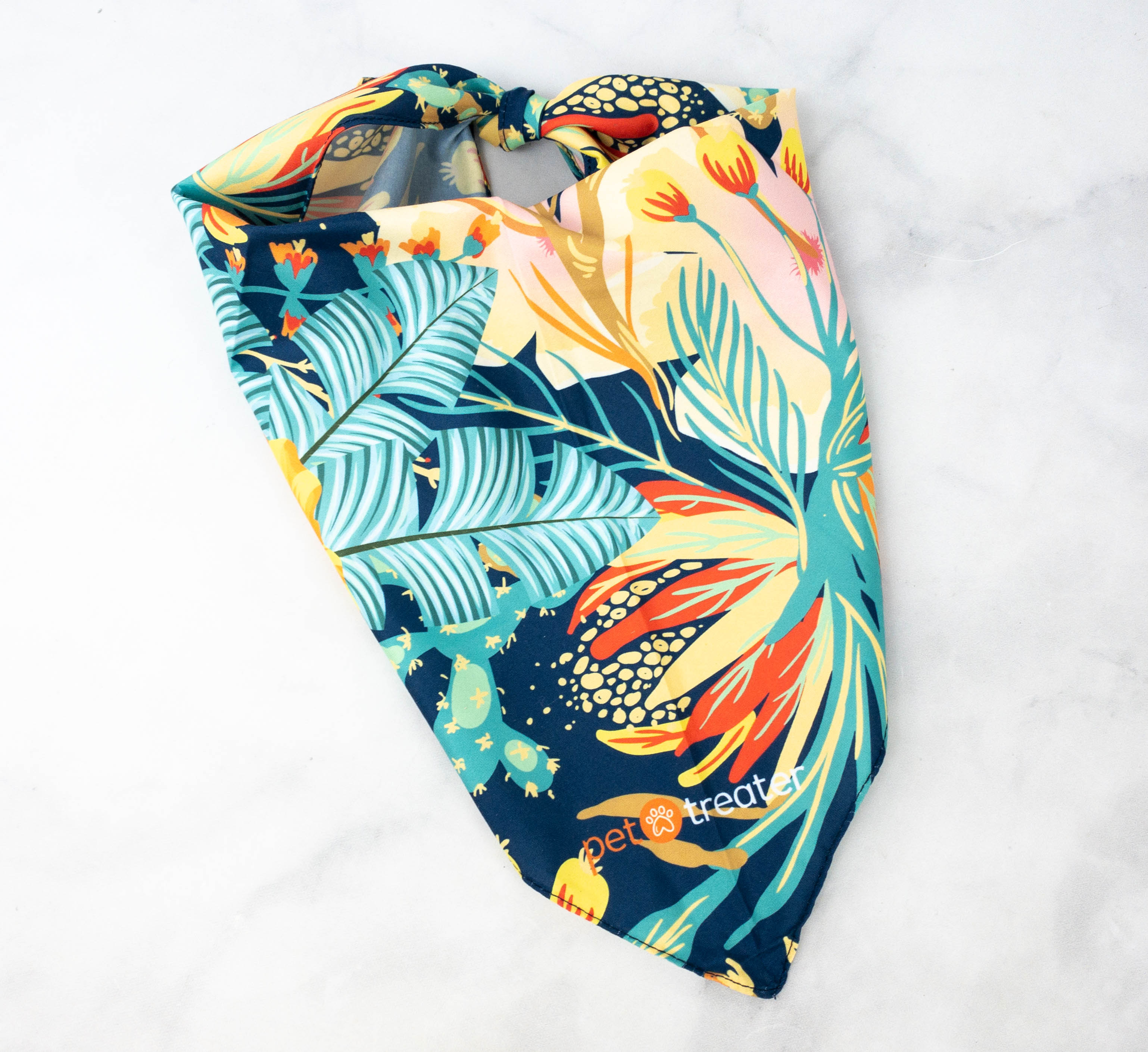 It's a perfect bandana for summer!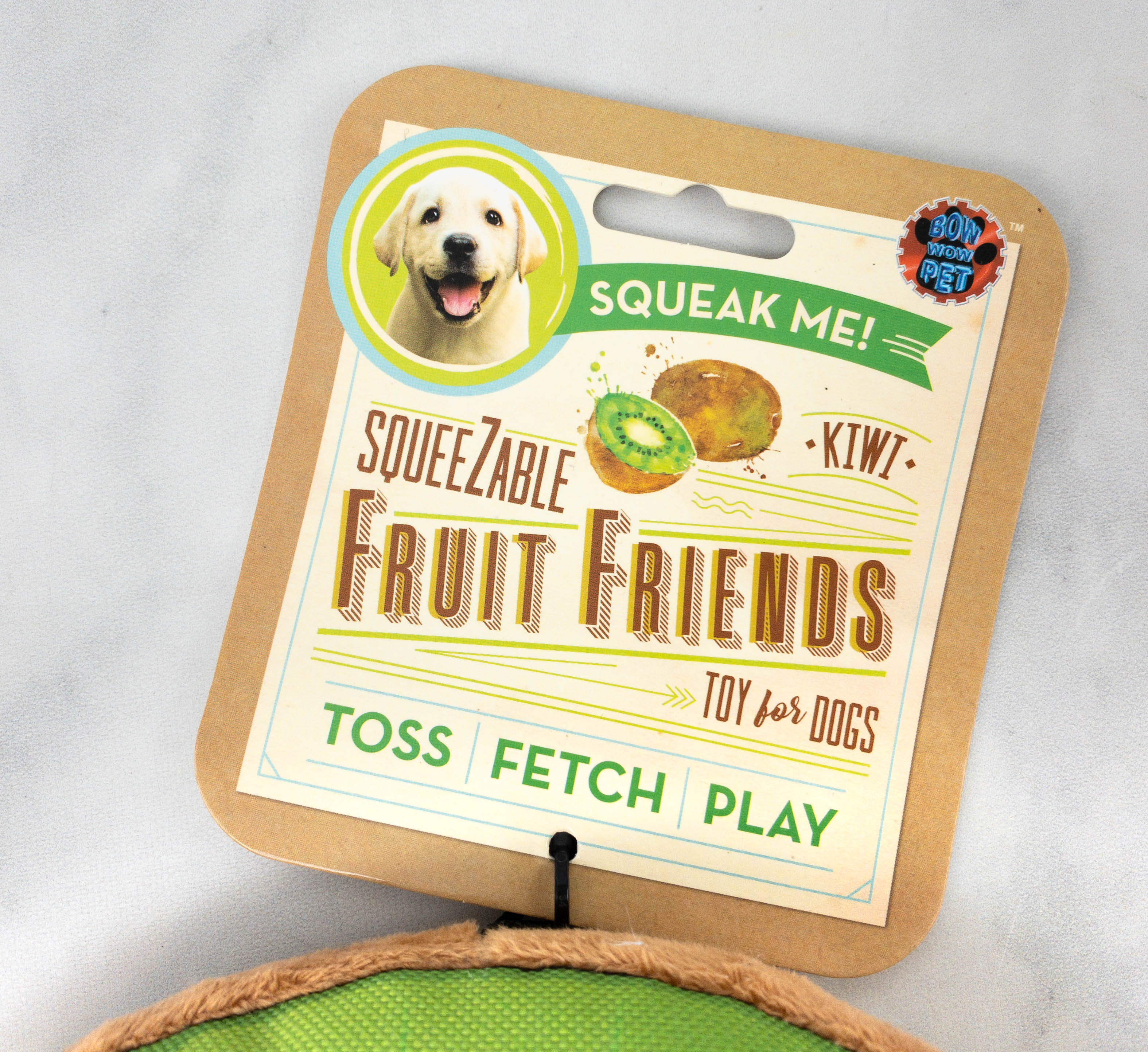 Bow Wow Pet Squeezable Fruit Friends Dog Toy. As always, each Pet Treater pack comes with a fun toy for dogs. This month, it's a durable toy that resembles a kiwi fruit!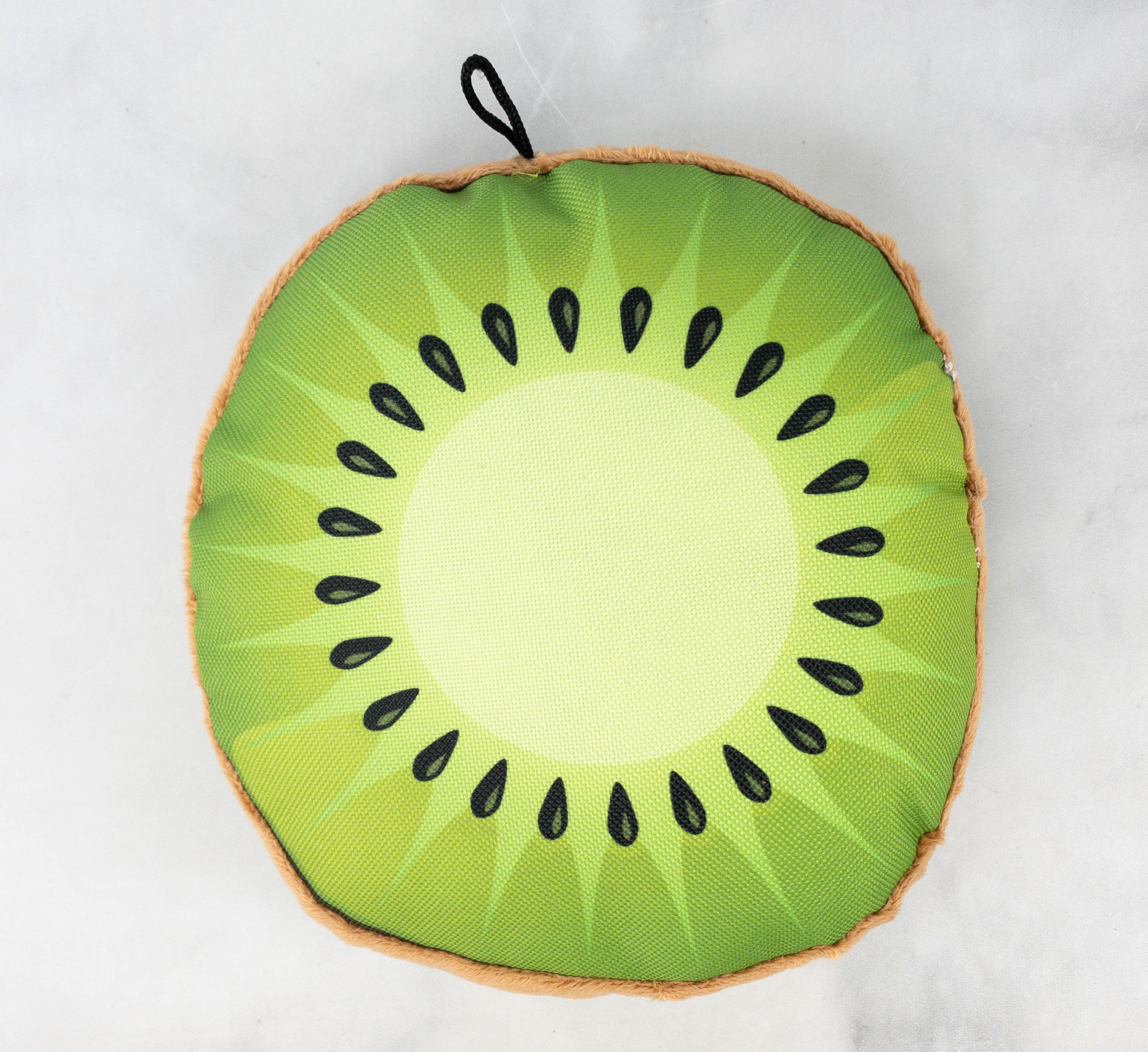 This squeezable toy is great for playing toss and fetch. It even has a built in squeaker to make it more entertaining for dogs.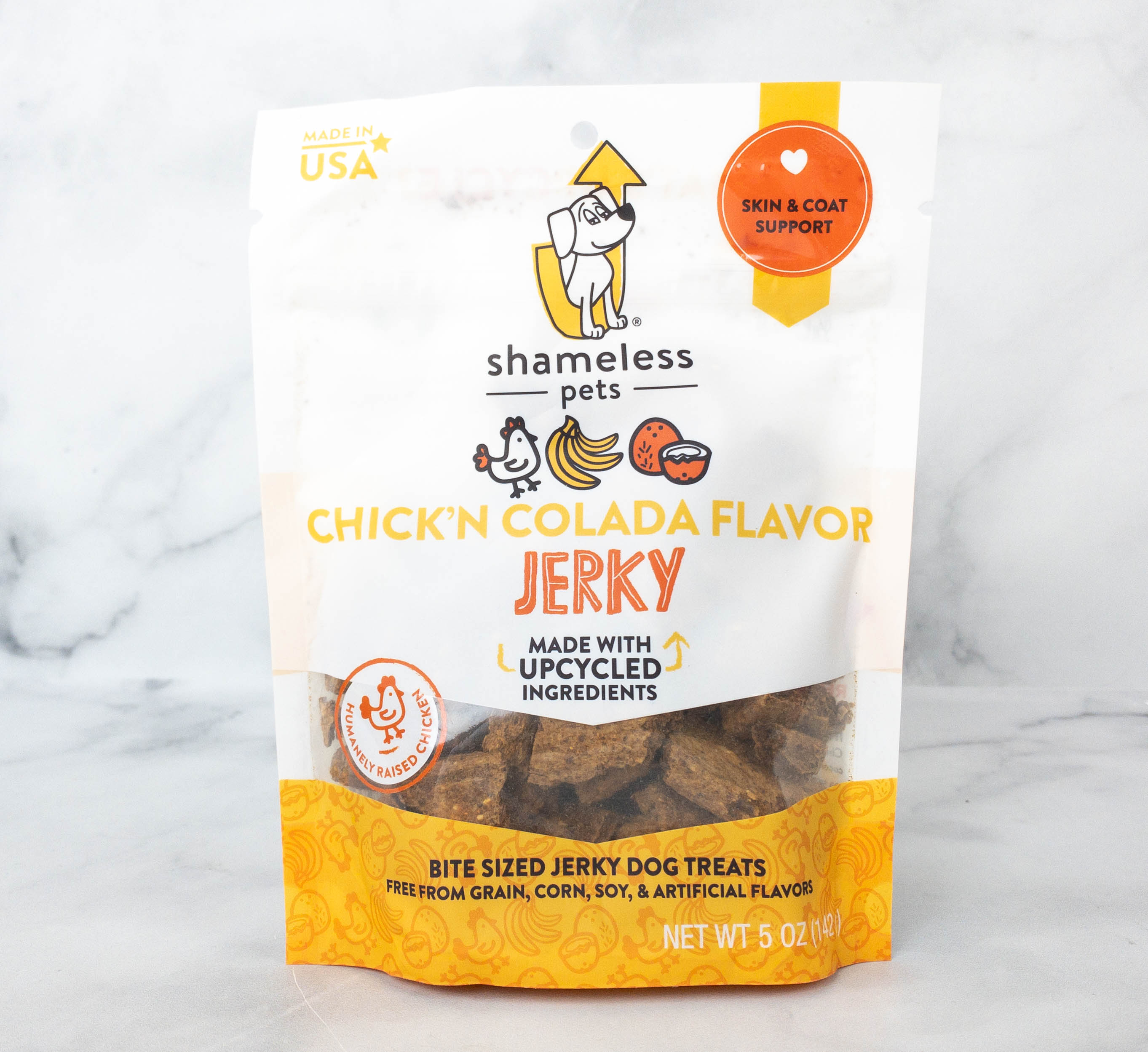 Shameless Pet Chick'n Colada Jerky Dog Treats ($6.99) This pack of bite-sized jerky is made with upcycled ingredients, including chicken, banana, and coconut!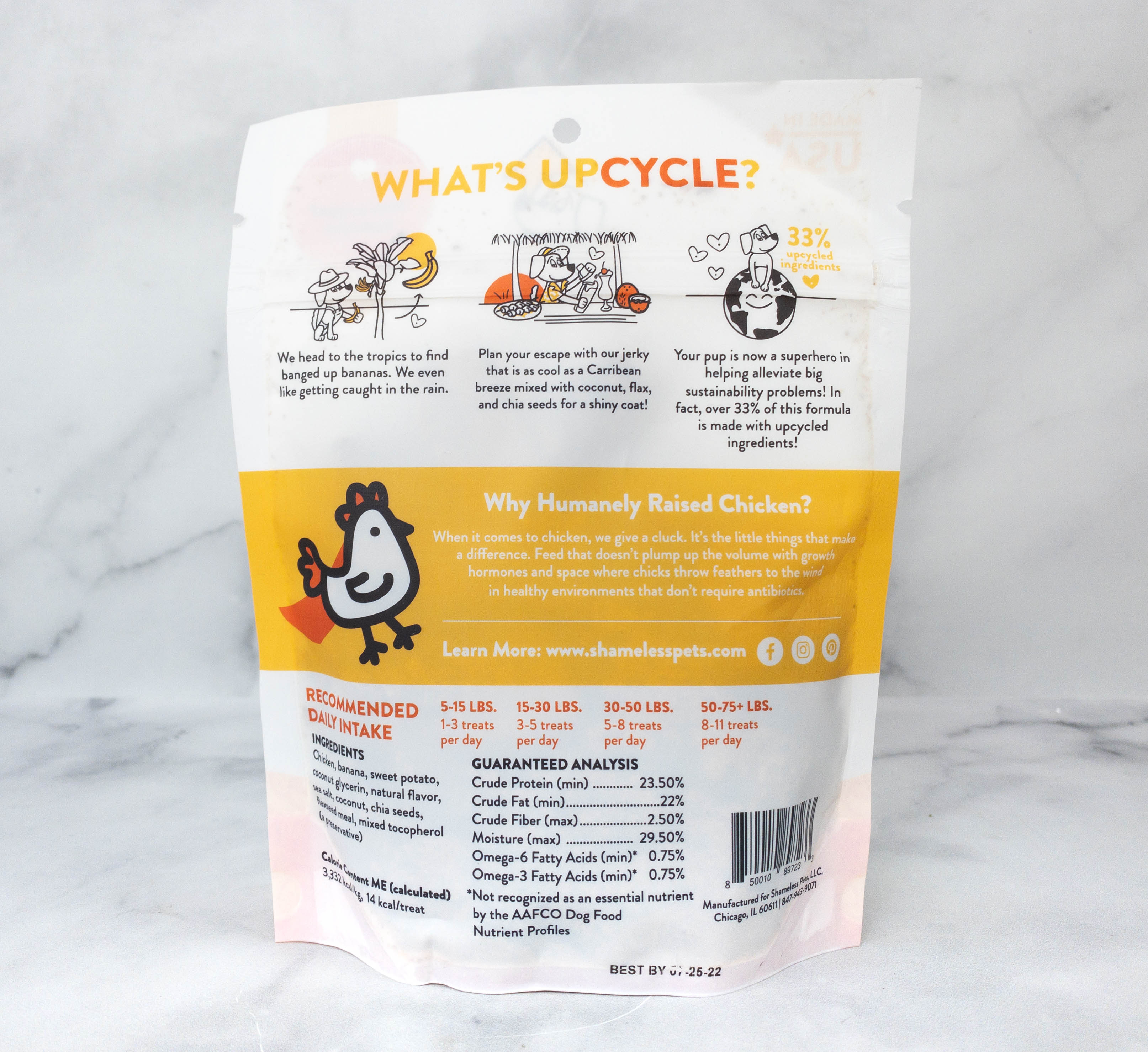 These are free from grain, corn, soy, and any kind of artificial flavors. It's also formulated to improve a dog's skin and coat condition.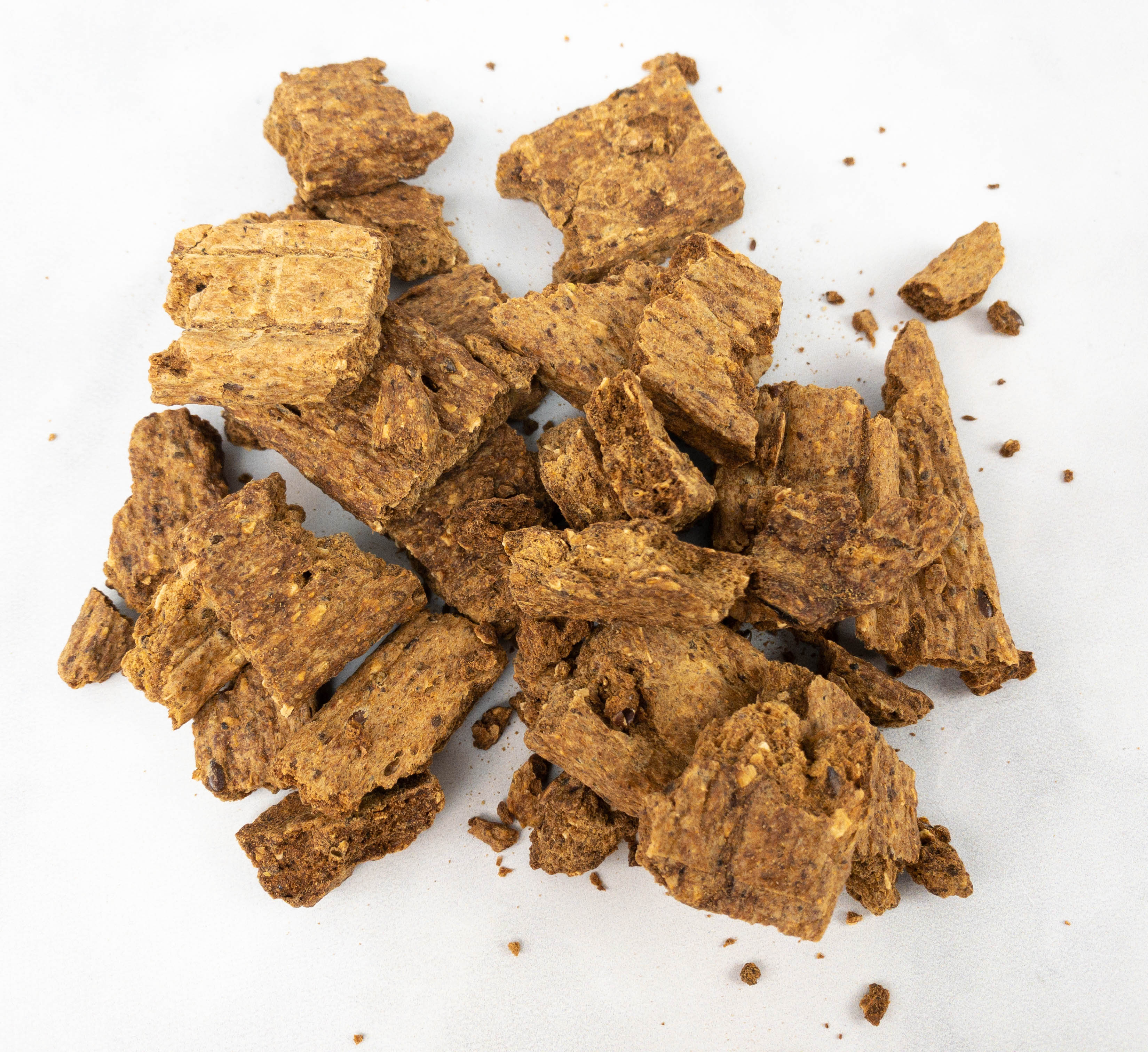 These jerky treats can also be broken down into smaller pieces depending on the size of the pet. They are dry and breakable and the dogs loved em.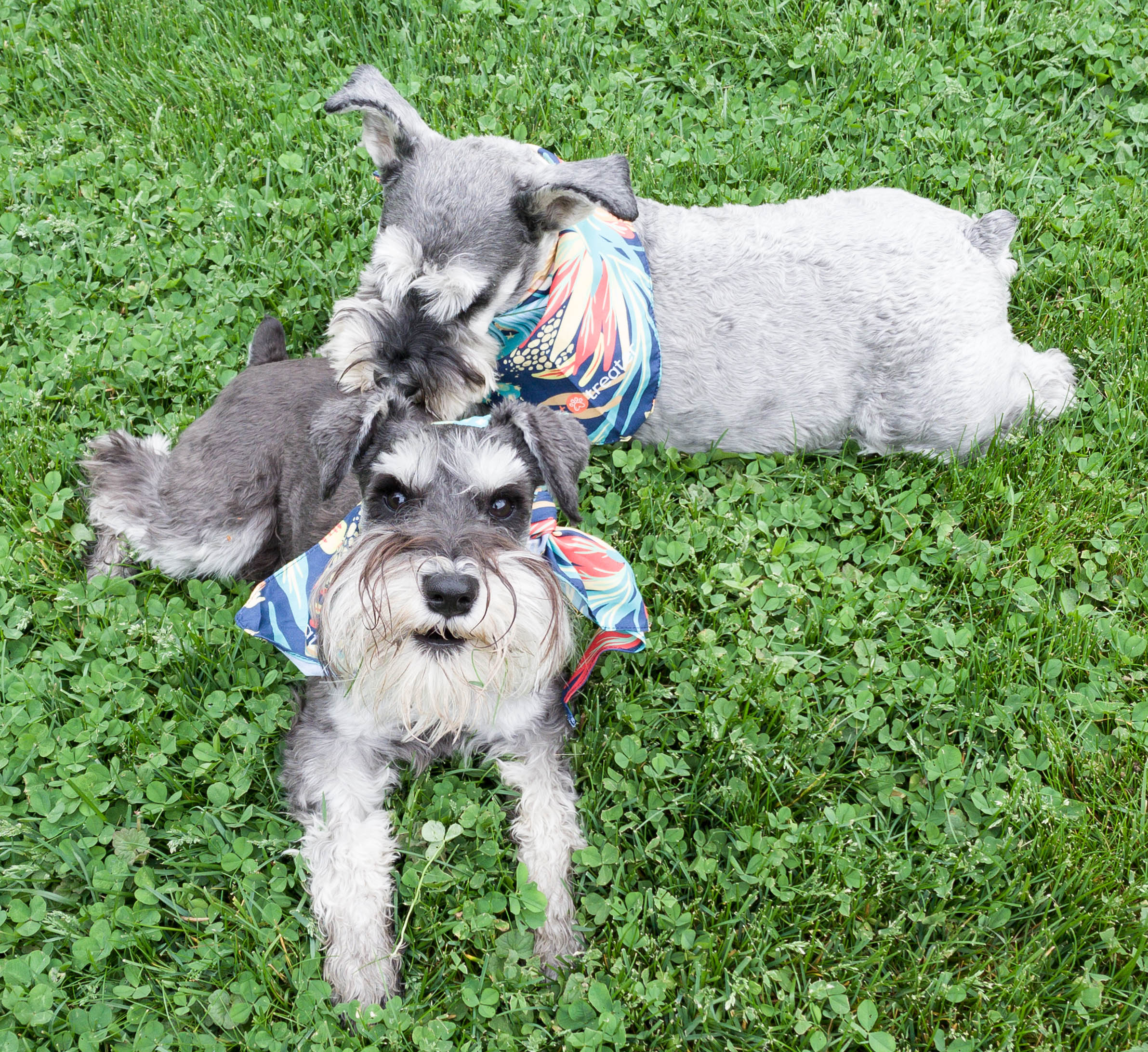 This month's bandana looks really great on Dean and Buffy!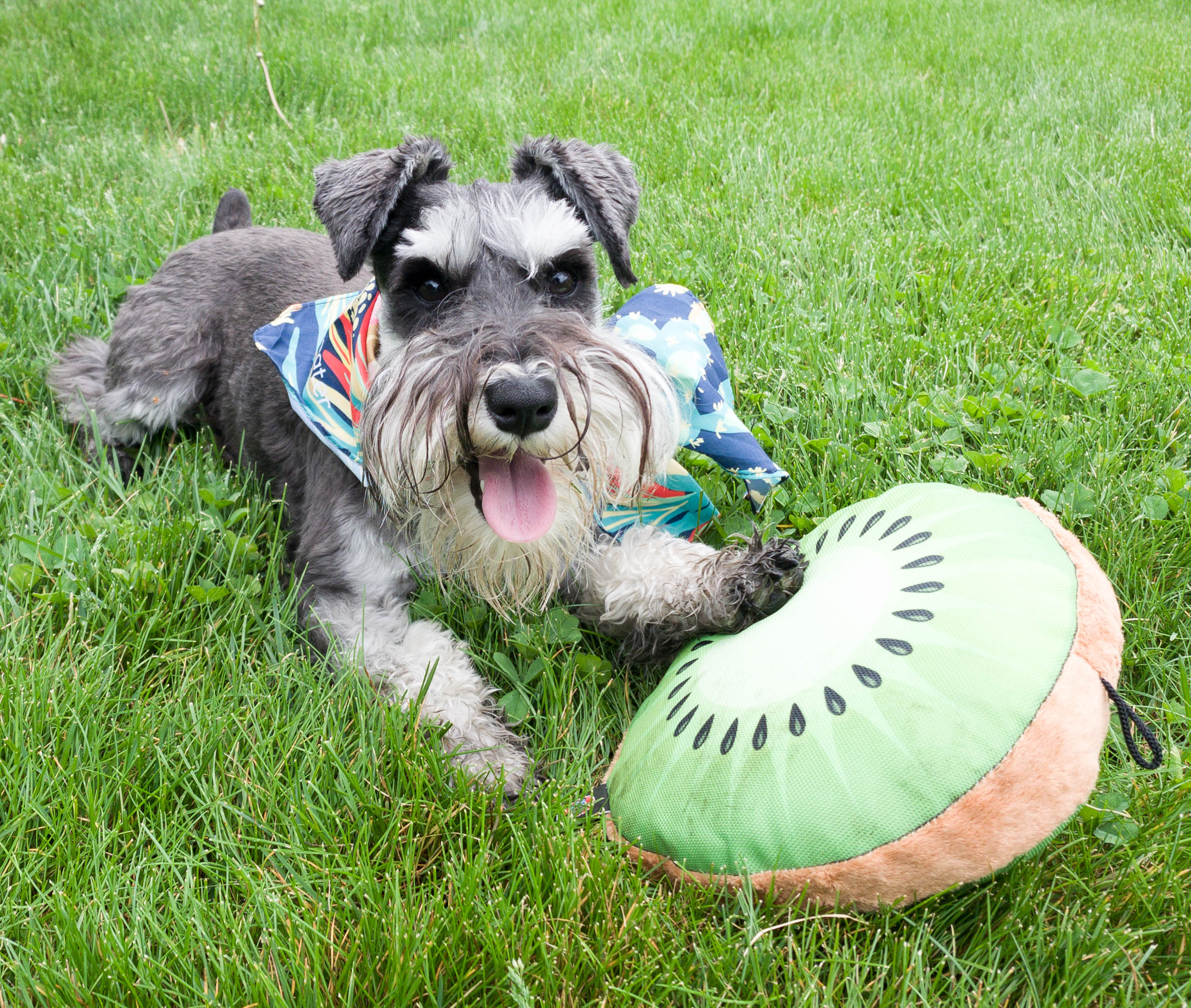 They also had a great time playing with the kiwi toy!
This month's Pet Treater Dog Pack is summer-themed! The bandana features a colorful summer print, while the cookie is pineapple-shaped and the toy looks like a kiwi. Even the bag of treats is named after a popular summer drink! Everything was a hit with my pups, especially the kiwi toy. They loved biting on it and dragging it around the house! This pack only has 1 toy and 2 treats, but if you're new to dog subscriptions or you want to have a feel of the kind of items Pet Treater sends before trying the Deluxe pack, this would be a great choice!
What do you think of this month's Pet Treater Dog Pack?