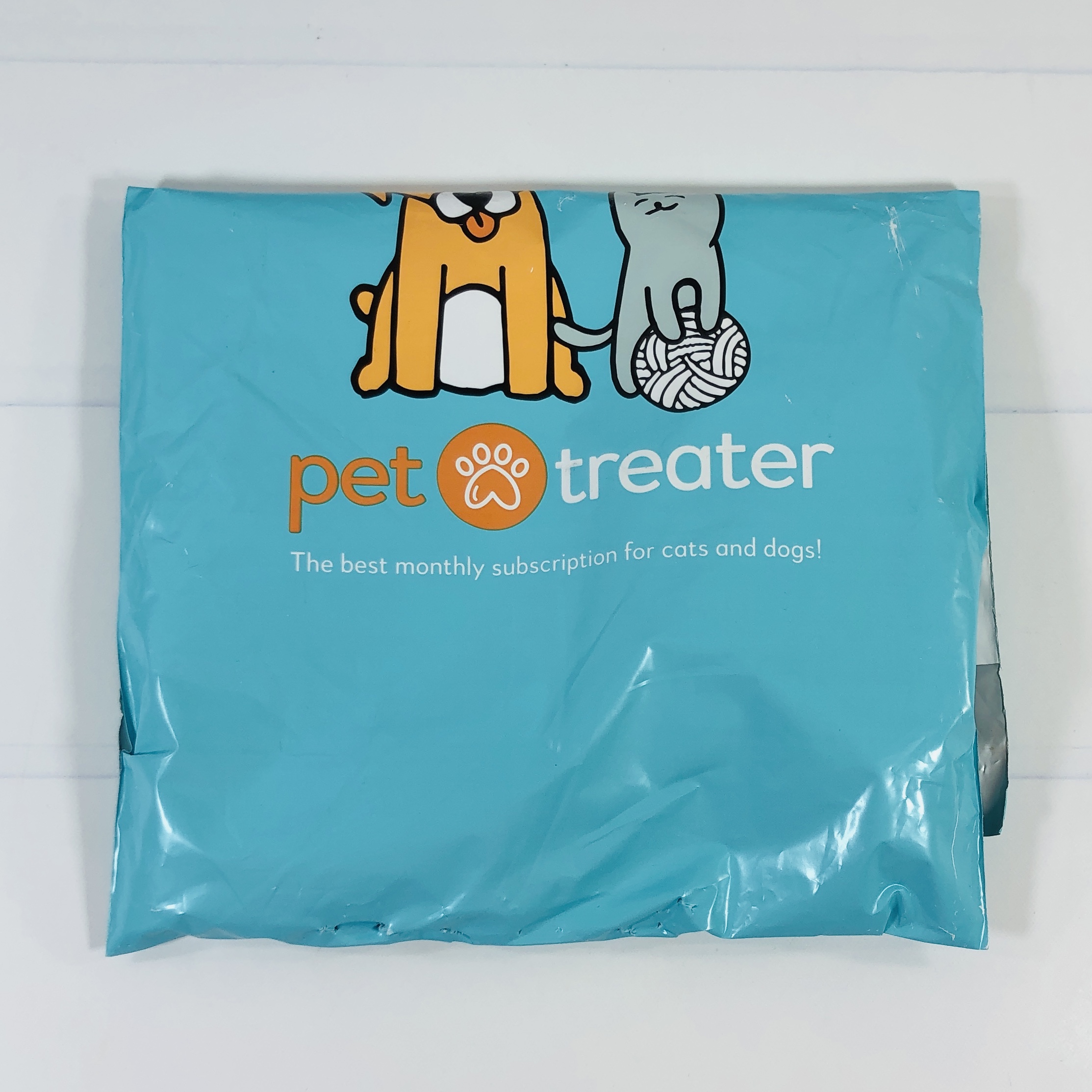 Pet Treater is a subscription program for pets, delivering quality items like toys and treats. They offer 2 options for cats: a Cat Pack with 3-4 items ($15 a month) and a Multi-Cat Pack with 5-8 items ($25 a month). Your first pack will be filled with the most popular fan favorites!
Pet Treater is a subscription program that treats your pet every month with quality items that won't break your wallet. Our pets deserve the best that we can possibly afford. At Pet Treater, you can afford so much more because we carefully select products with the best pricing so we can make sure your box is full of the items your pet will love.
DEAL: Get 50% off your first month with coupon code CATPACK50.
Pet Treater's cat subscription box made the list in our 2021 readers' choice picks of best subscription boxes for cats!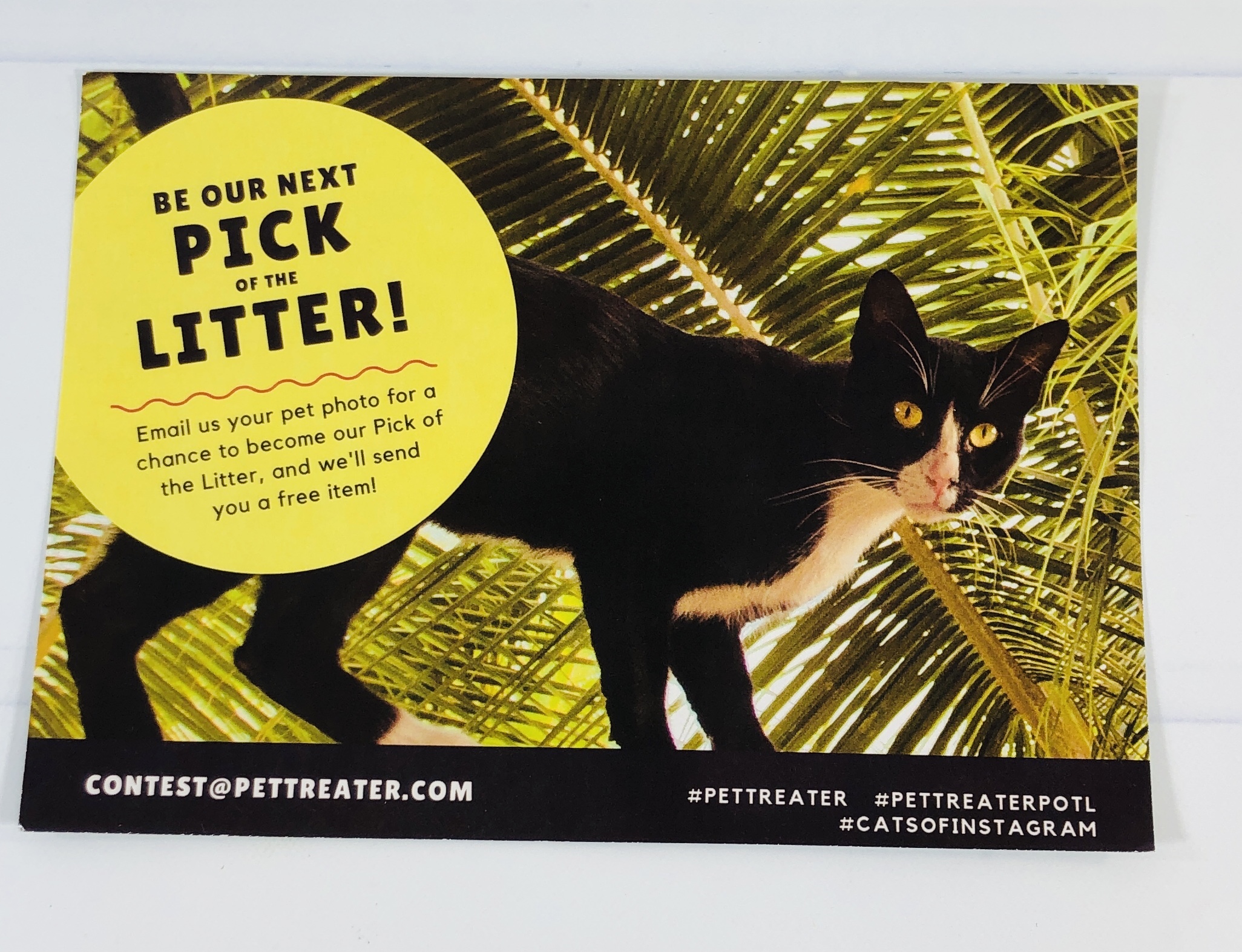 If you want your cat to be the next Pick of the Litter, you can submit their photo and follow the instructions indicated on the card.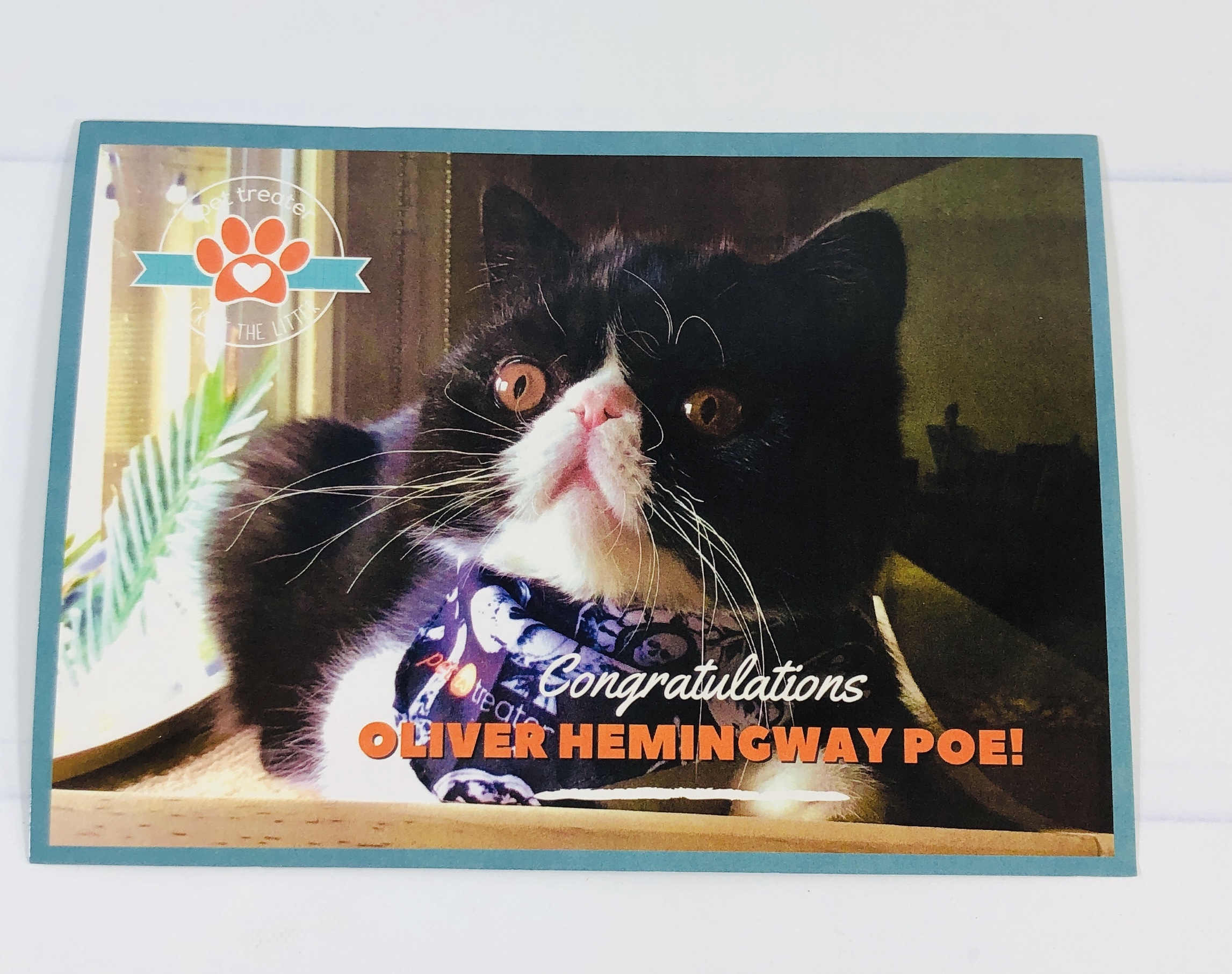 The latest winner was Oliver!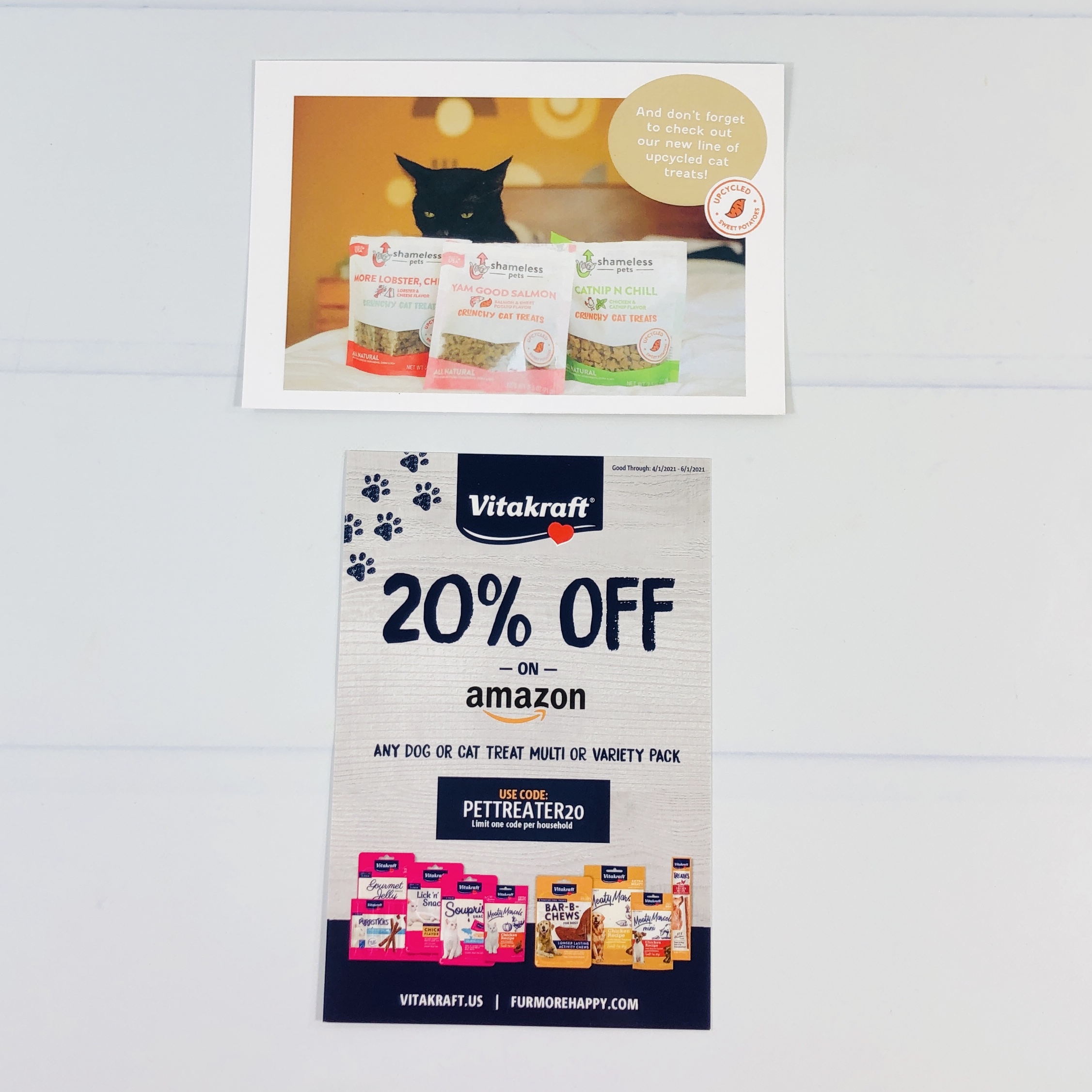 Two other cards were in the box. Both had coupon codes.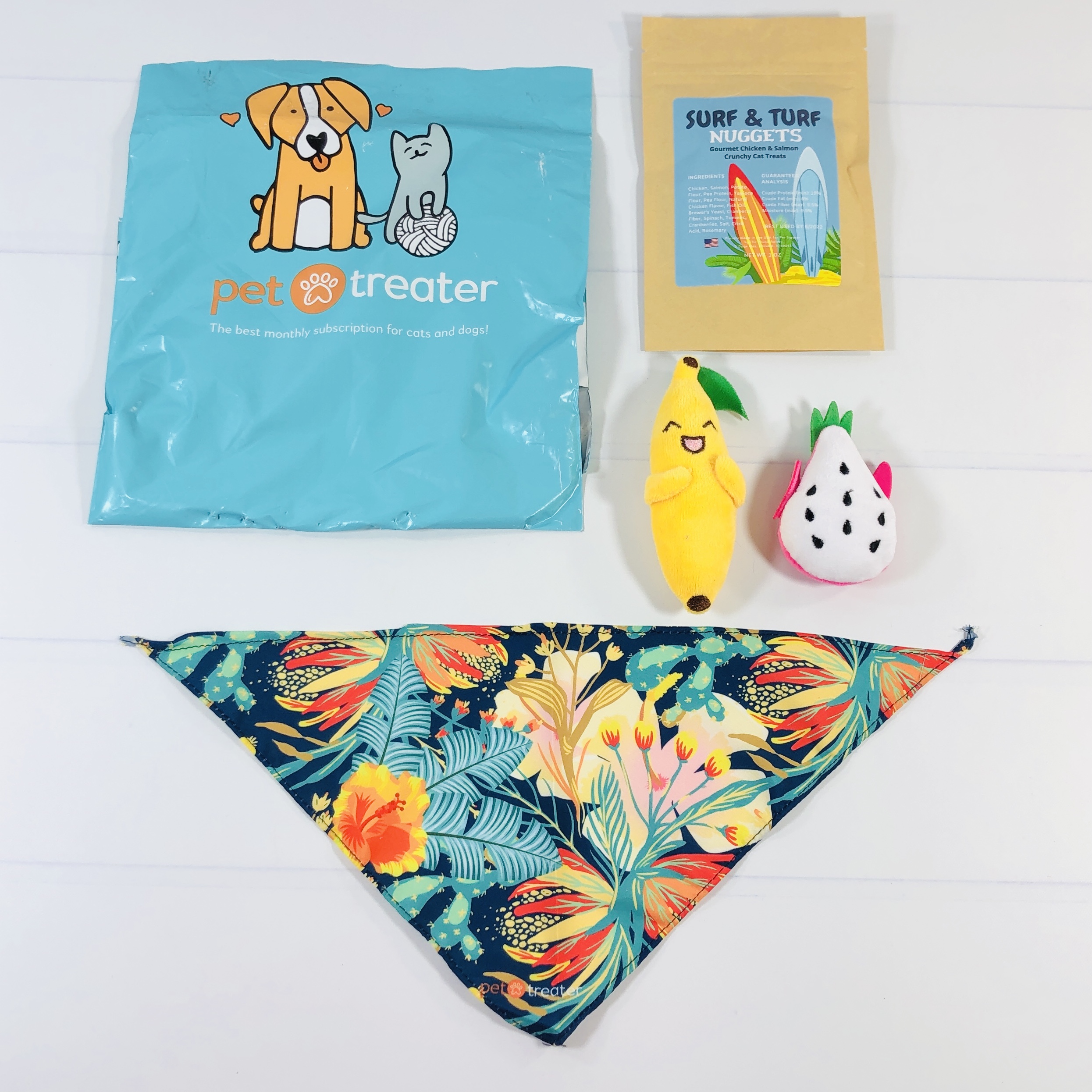 Everything in my May 2021 box!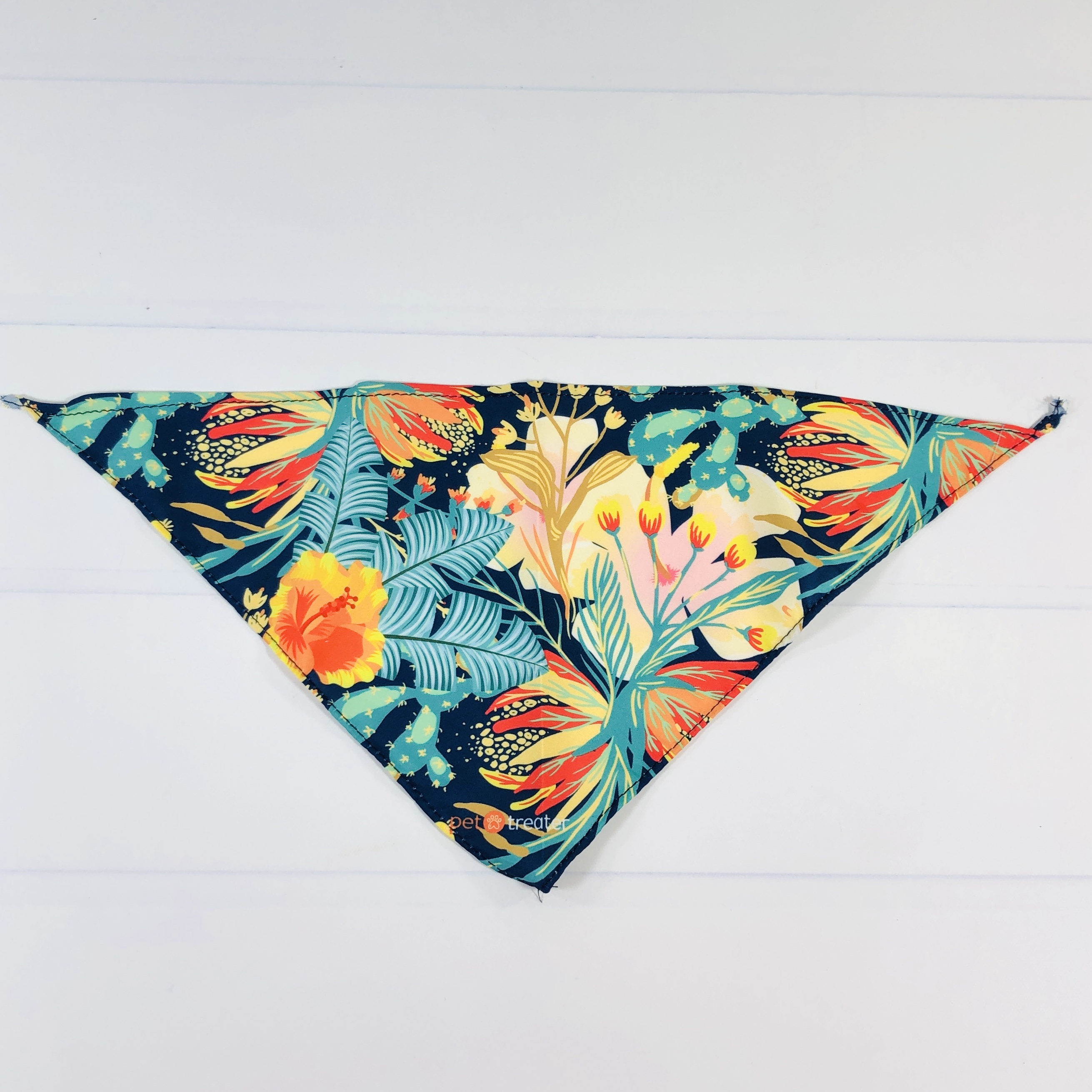 Bandana Each month we receive a bandana and this month it's a tropical print. My cats are rather chunky so this barely fits but we managed to get some pics.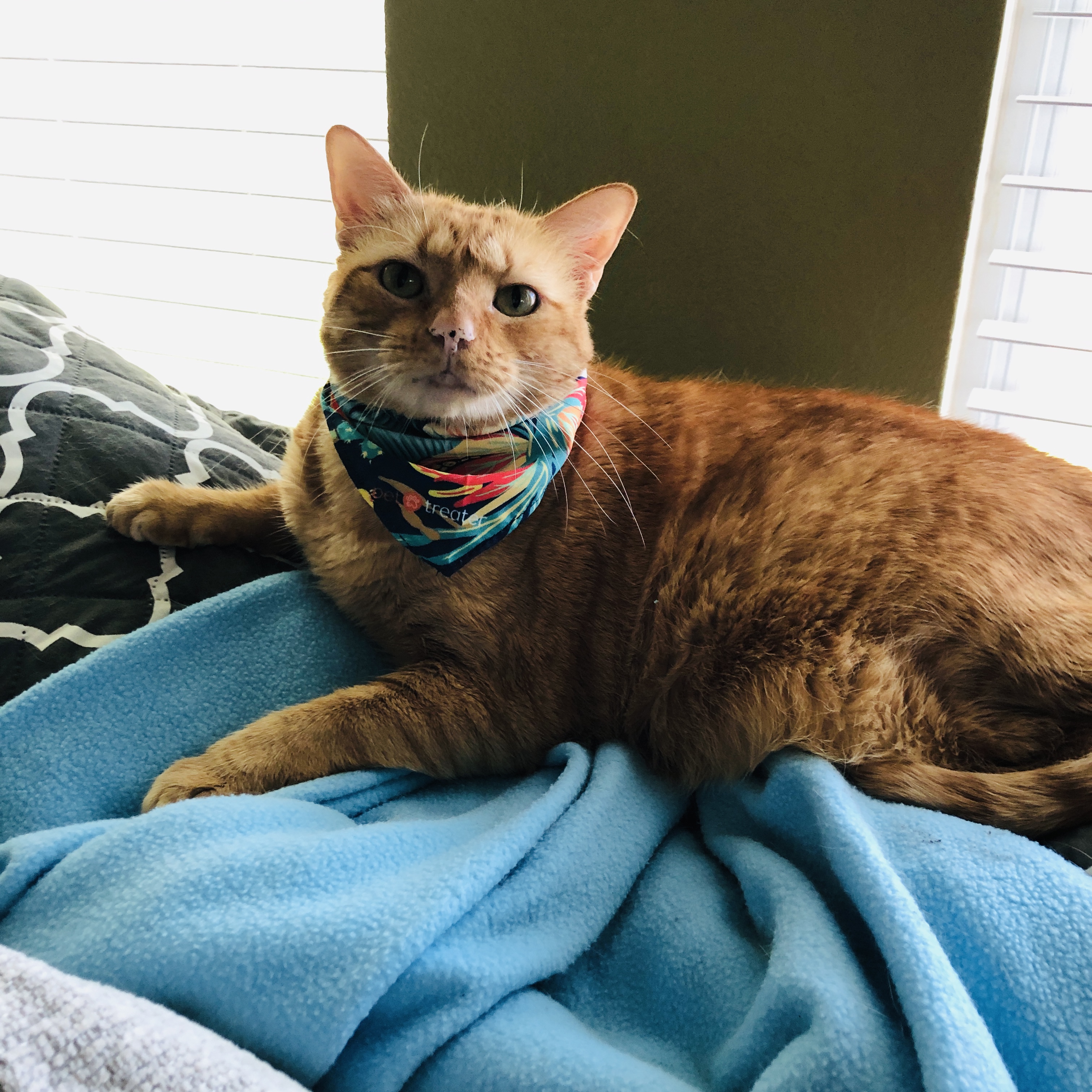 Here's Sunny. I can't believe she let my daughter put it on!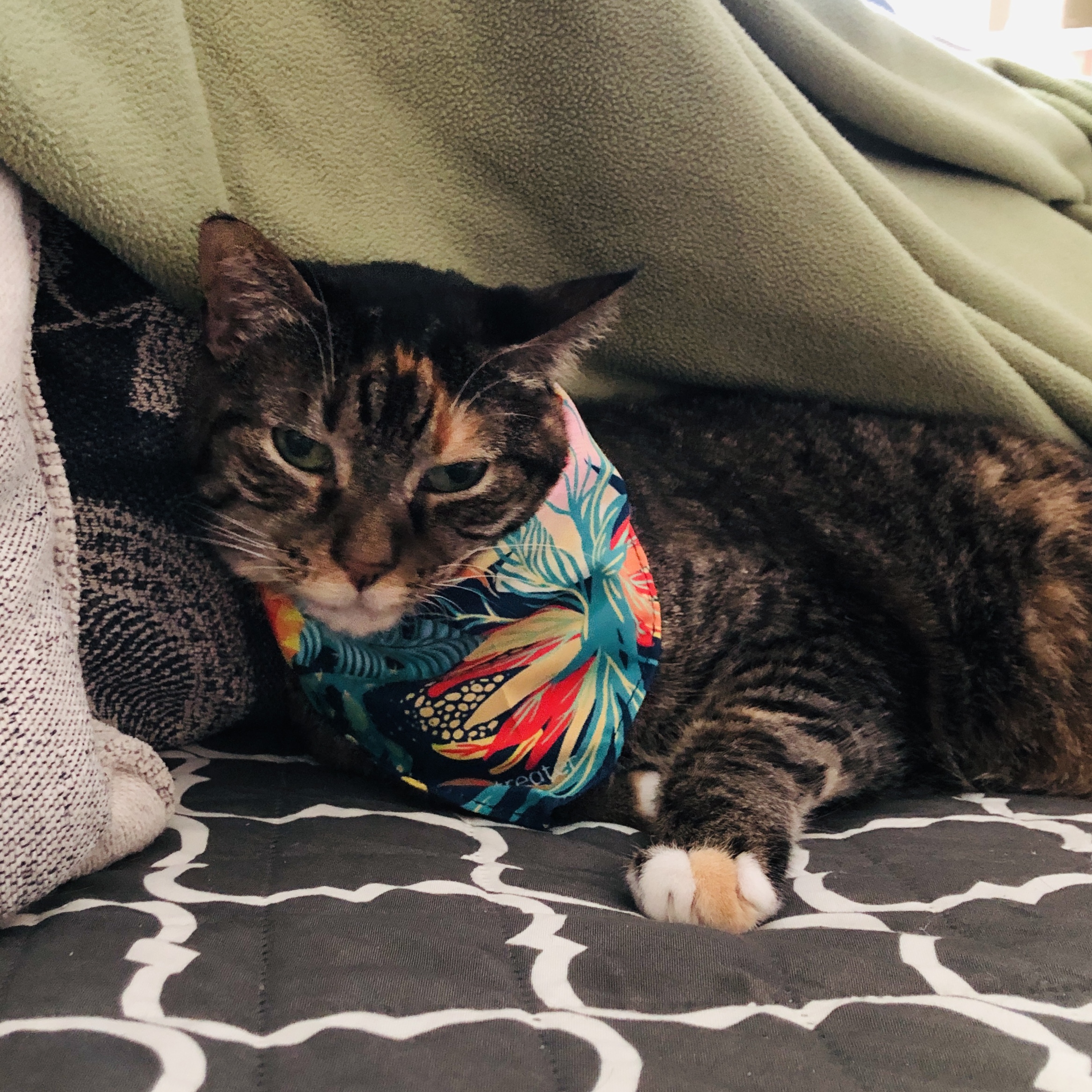 Here's Zoey. She's retired and doesn't do a lot and is happy to model kerchiefs and ascots. She will make faces like she hates it but she really loves it. She just has resting cat face.
Banana & Dragon Fruit Cat Toys We received two generic cat toys that have no labels, no information, and that are of questionable quality. Don't get me wrong, they are cute, but what are they stuffed with? Where are they made? Do they have catnip in or on them?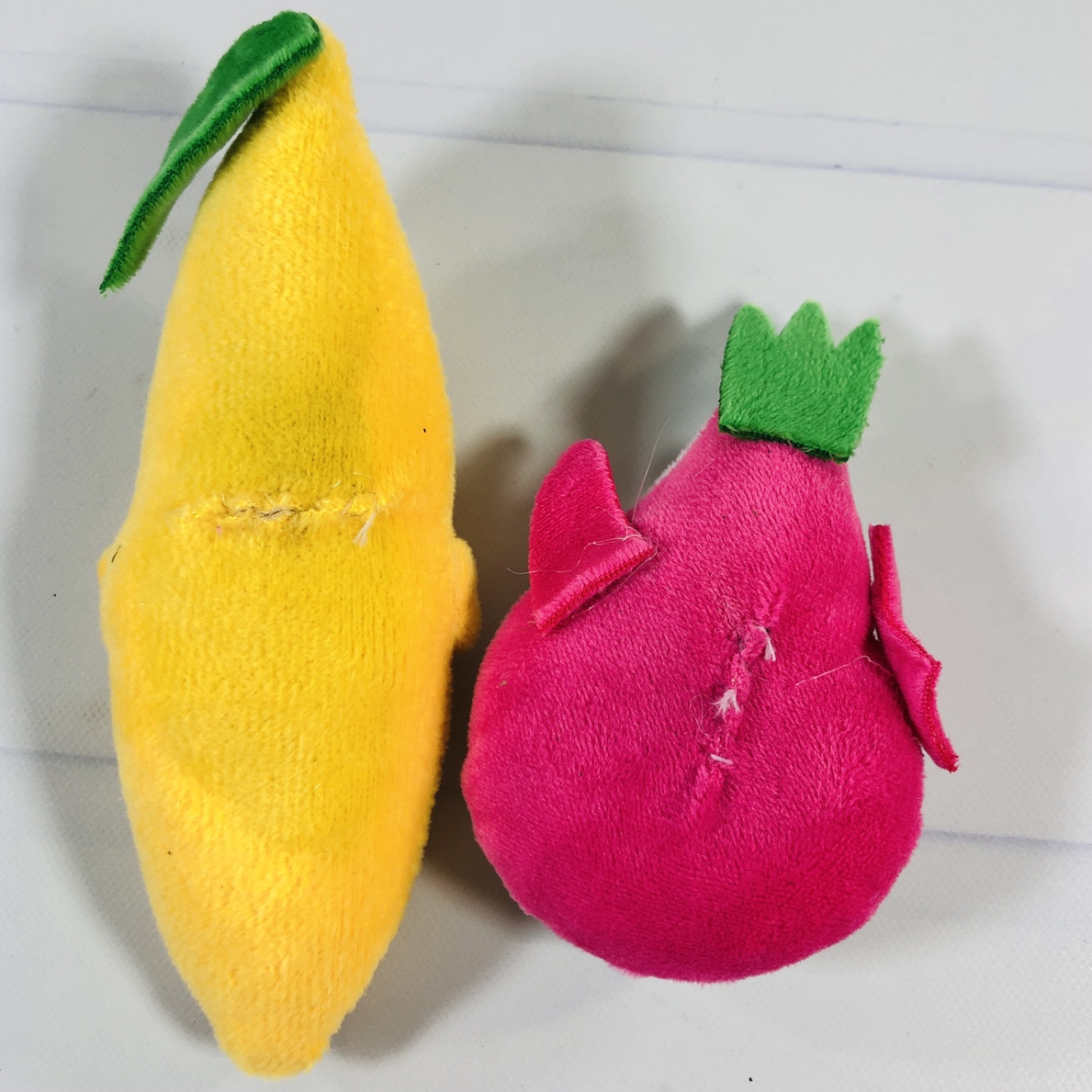 Here are the backs, and they don't look very well made.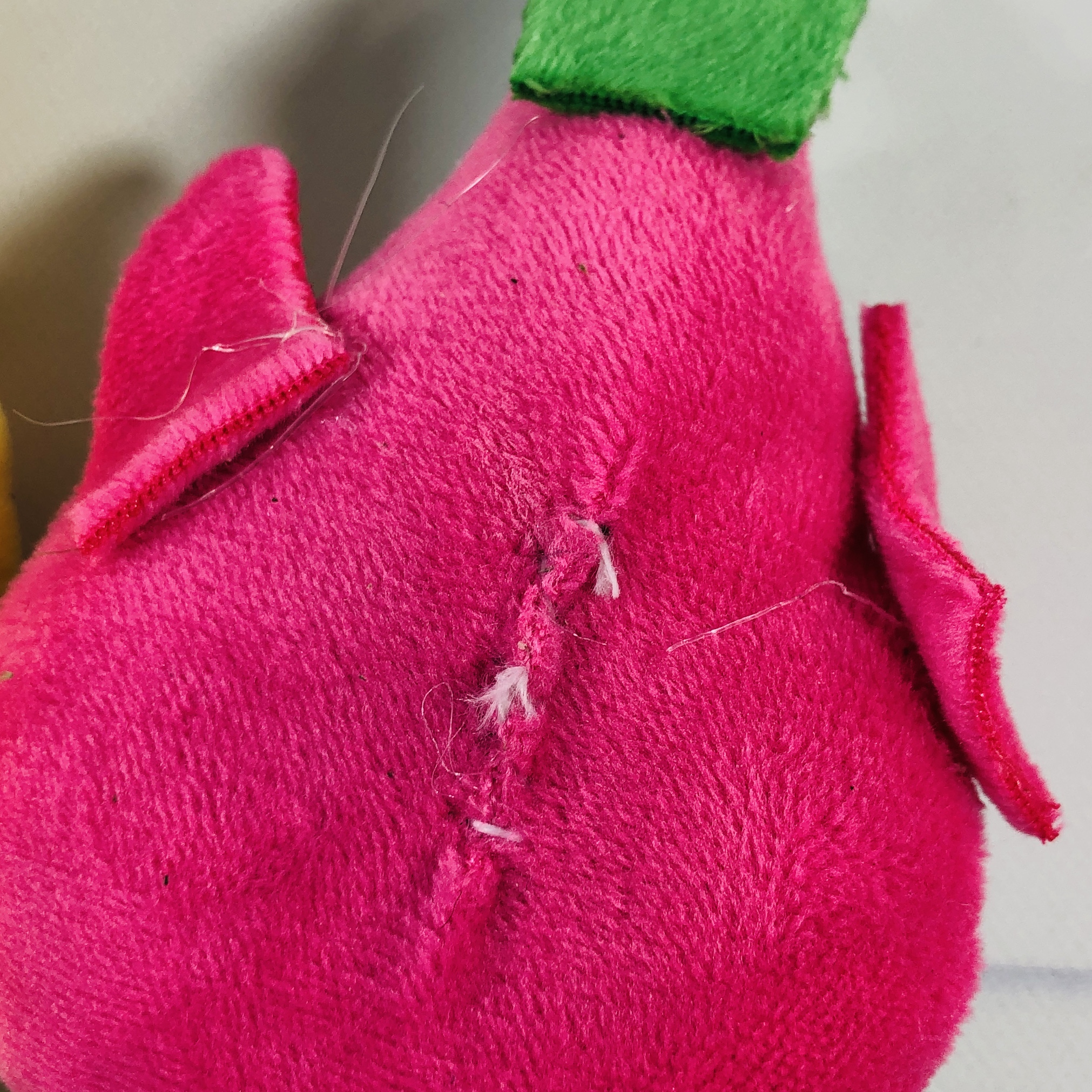 You can see the tendrils of hot glue, the "limbs" are glued on. I don't feel good about giving my cats something that they may be able to rip off with their teeth and possibly swallow. I found a similar toy here.
Surf & Turf Nuggets Here is a product that is specially packaged for Pet Treater by The Pound Bakery, who sell wholesale treats for dogs. Sunny absolutely went bonkers for these treats! She kept looking for more and ignored the toys, she is an eating machine but then she is kind of stocky.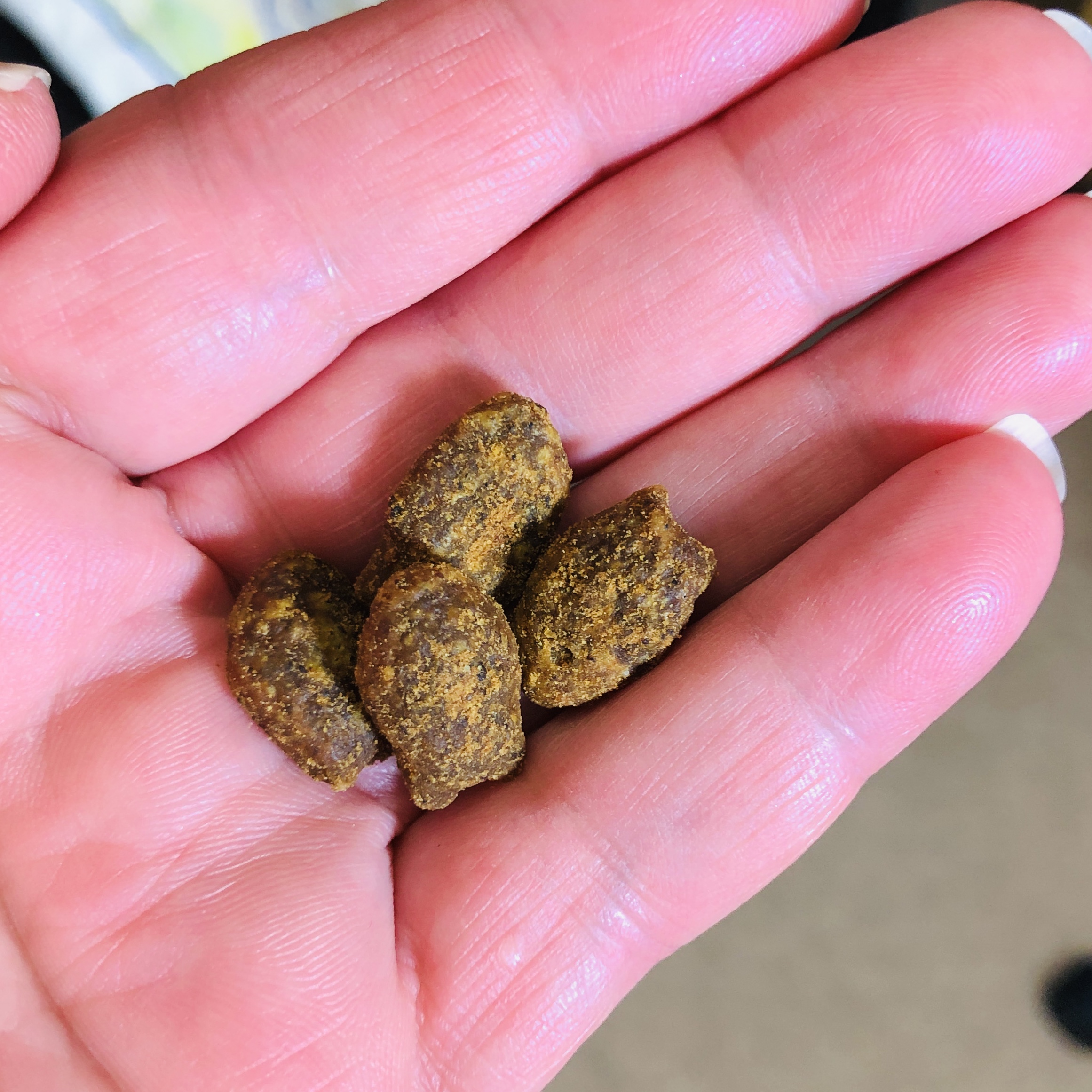 Here's the nuggets, they look like fish-shaped kibble to me. Sadly, the pack held less than 1/4 cup of treats.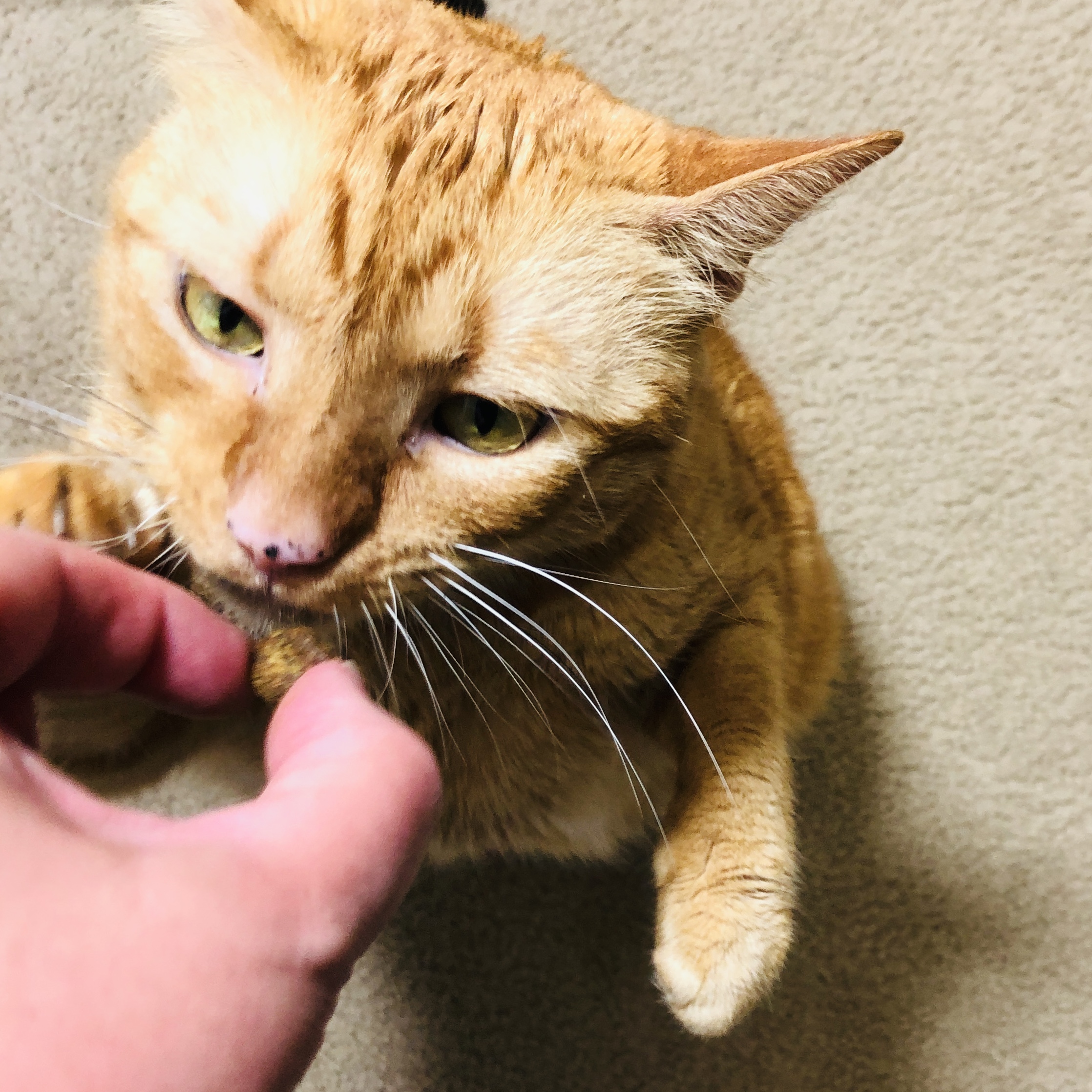 Sunny got closer for a sniff.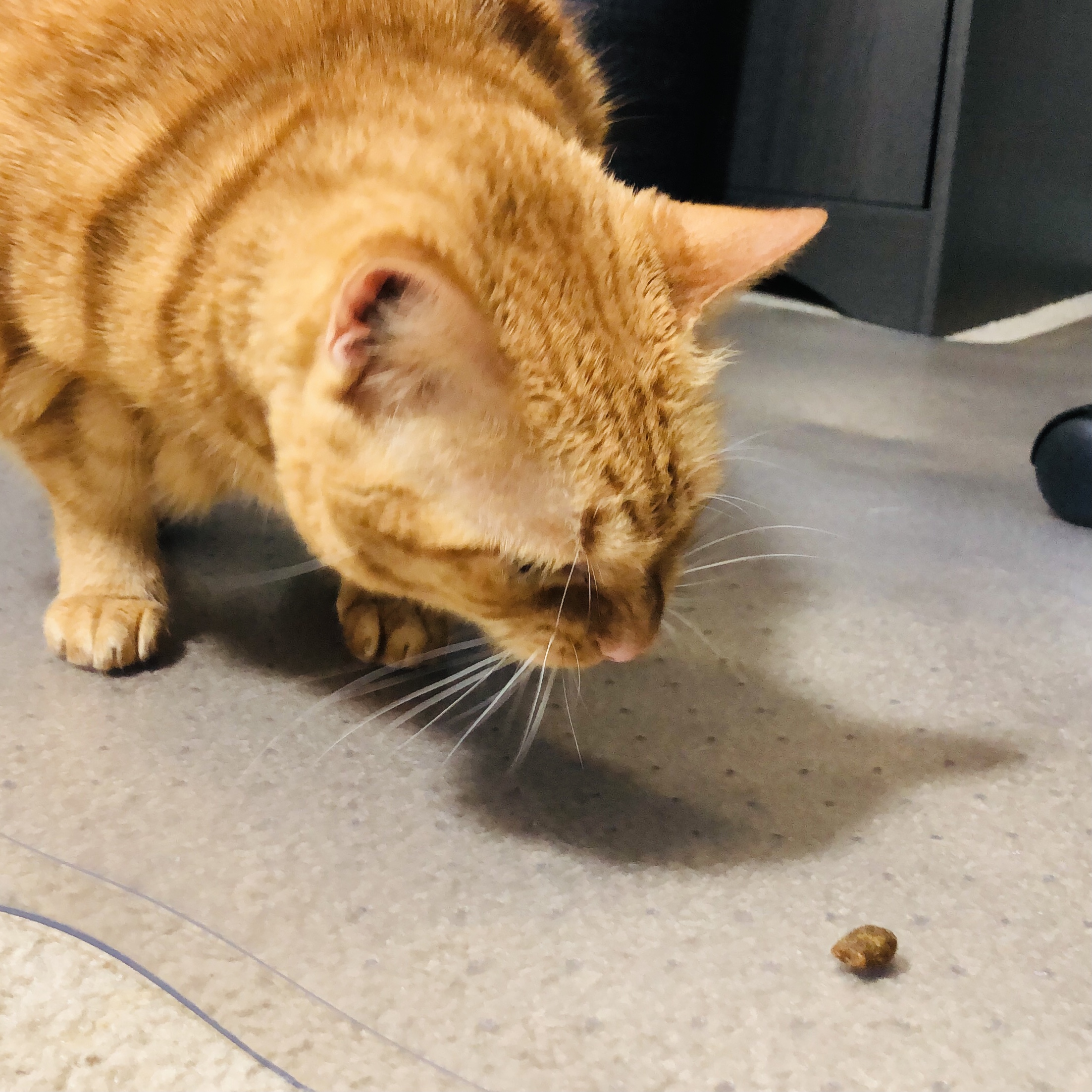 She had already eaten 3 by the time she spotted this piece. I couldn't snap the pictures quickly enough.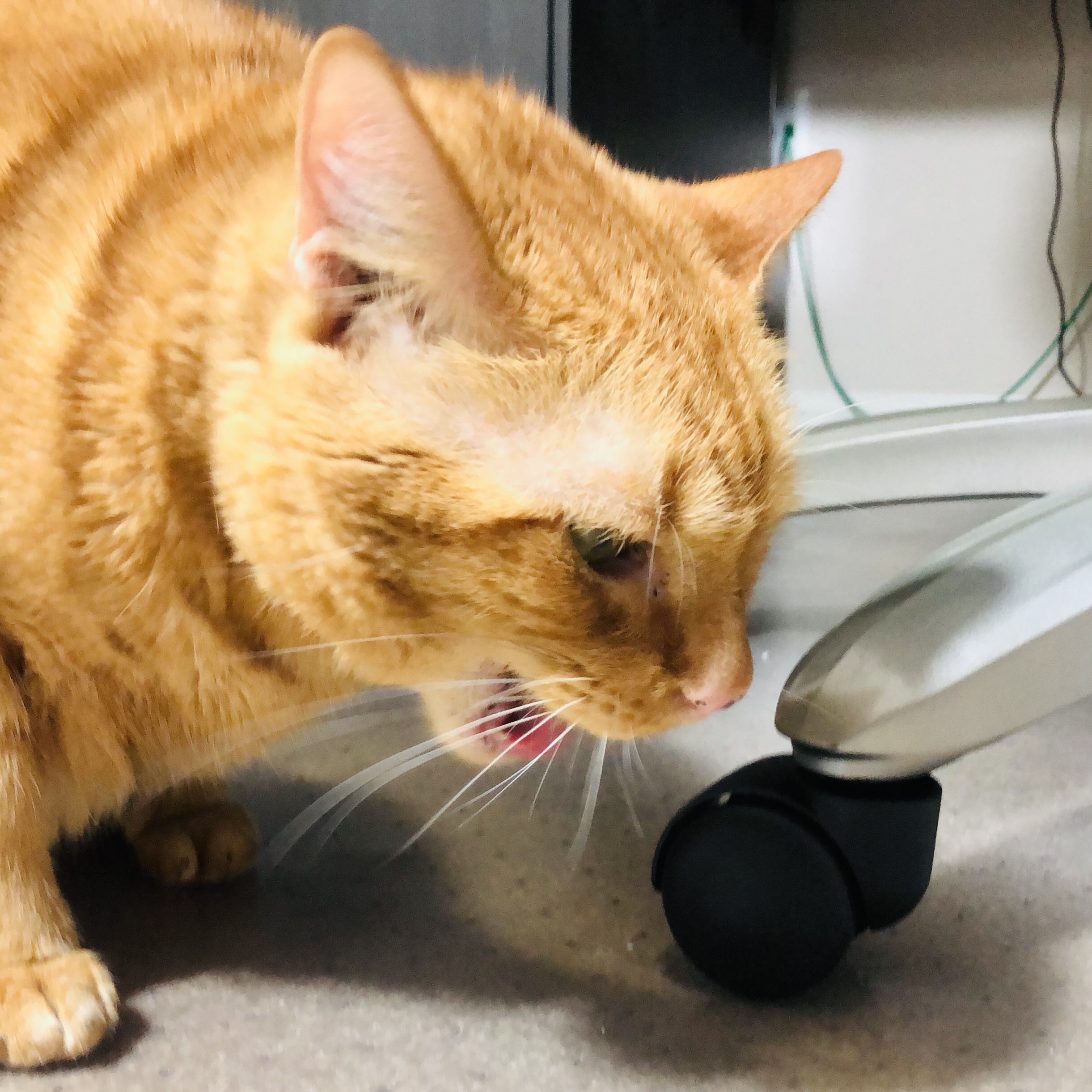 Chomp, chomp.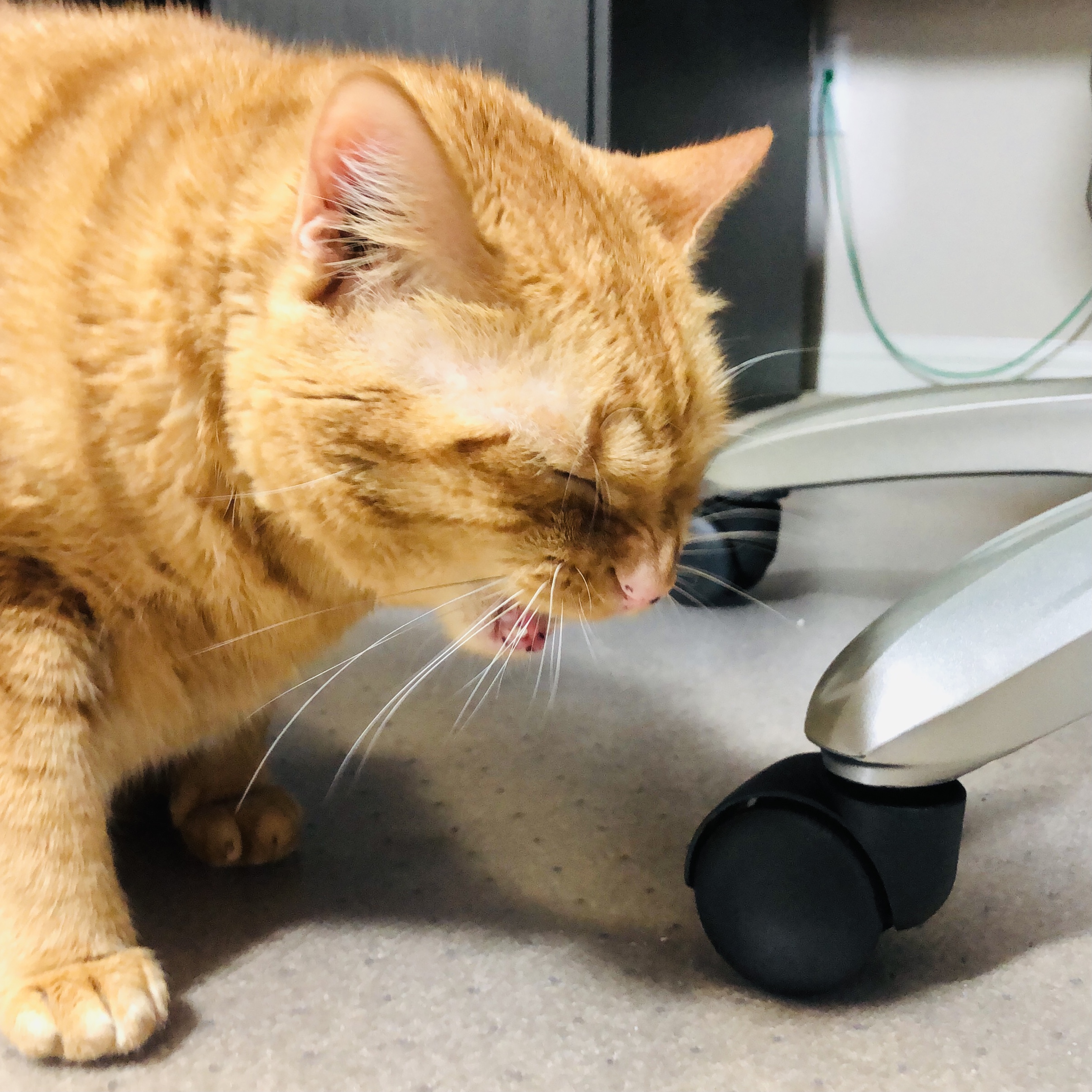 Nom, nom, nom.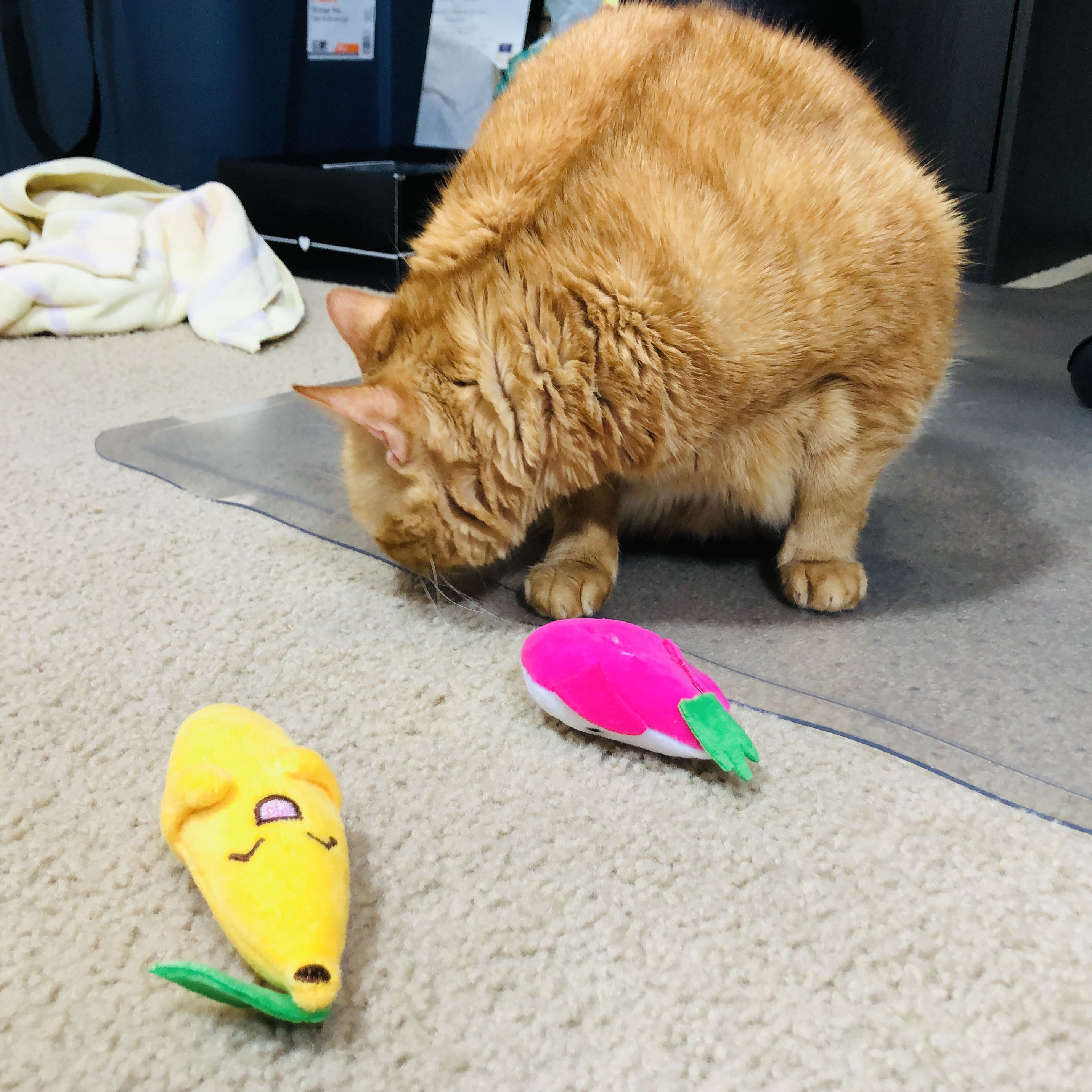 She showed no interest in the fruity toys.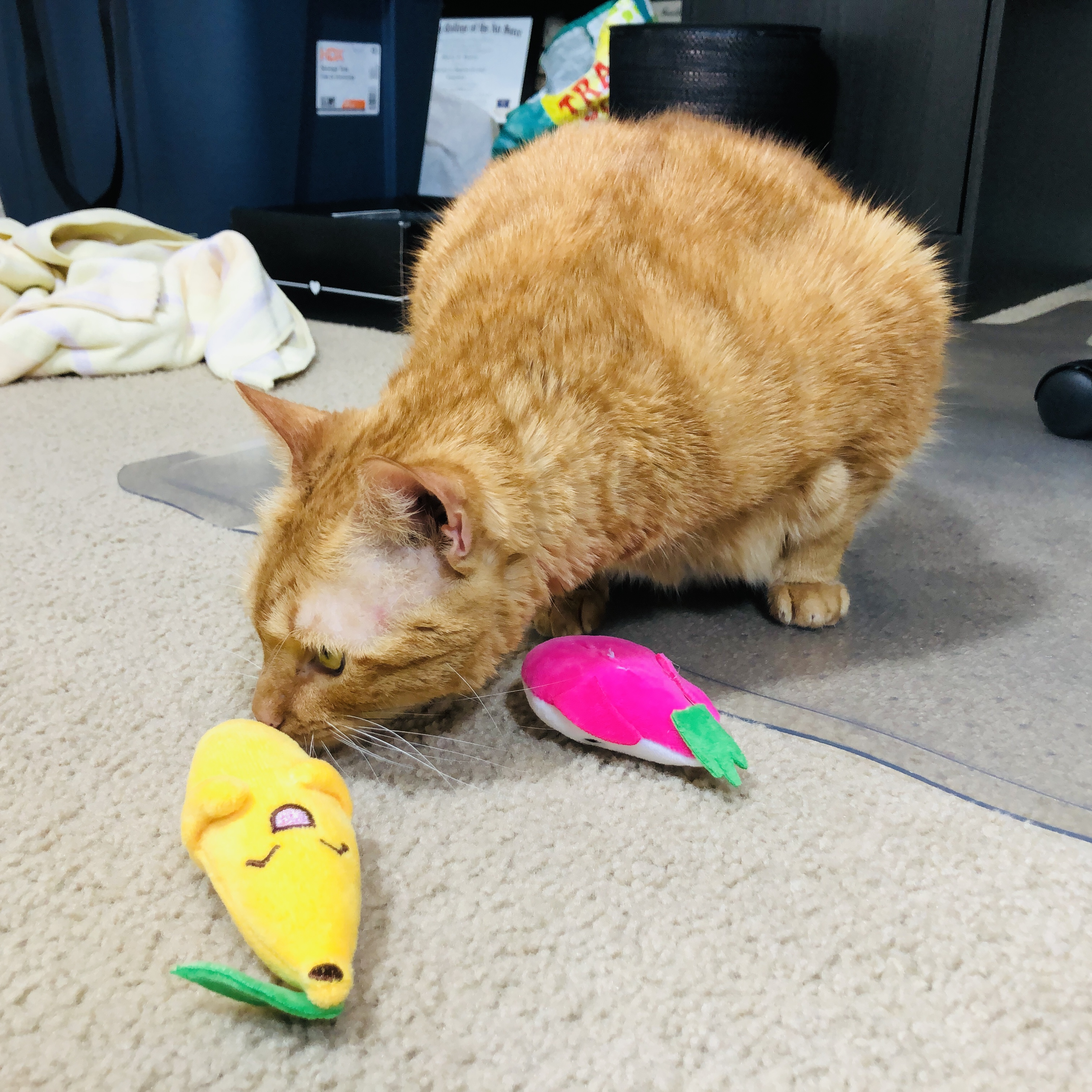 She sniffed it, but I think it was to see if there was food underneath.
Here she looks mad because I wouldn't give her any more treats. There's not a whole lot in the bag, only 1 ounce. Maybe she thought the banana was laughing at her.
We had mixed feelings about our latest Pet Treater Cat Pack. The bandana was cute and tropical, but my cats only wore it long enough for a snapshot. The tropical toys looked like they might fall apart after one use. Sunny is a catnip fiend and she showed zero interest in those toys. The big hit this month was the snack but there's not very much of it to go around. I hope that next month's box is an improvement! I can tell you that the caterpillar and stuffed fish from the previous box were big hits and get played with daily so there is hope!
What do you think of this month's Pet Treater Cat Pack?