Panda Pals is a fun monthly sock subscription for kids. Each package includes 2 pairs of socks featuring adorable characters, animals, shapes, and designs, plus exciting activities for kids and sometimes even items like stickers, crayons, and toys. Upon sign up, there's an option for boys or girls socks, as well as the subscriber's preferred size. They offer small sized socks for kids 3 to 5 years old and medium sized socks for kids 6-8 years old. The subscription is $16 per month on a month-to-month plan and on a 3-month prepaid plan. It goes down to $15 per month on a 6-month prepaid plan, and $12.66 per month on a prepaid annual plan.
DEAL: Save 10% off a new subscription! Use coupon code PANDA10.
LIMITED TIME: Get 15% off on all new subscriptions and shop orders when you use the coupon code BESTGIFT15!
Sock Panda's kids sock subscription made our readers' choice list of best clothing subscriptions for kids!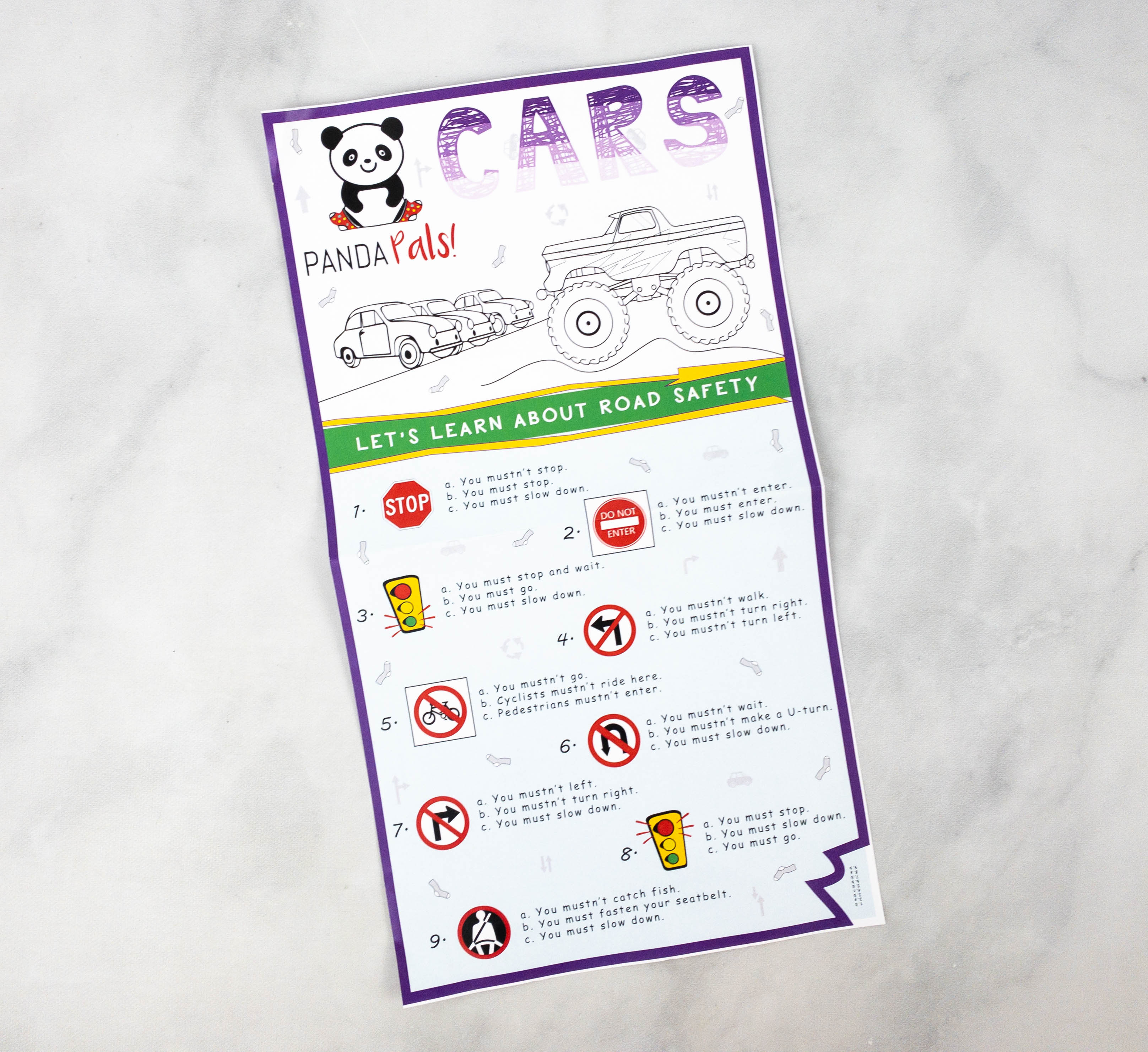 All the items came in a pouch that features a cute panda drawing. Every month, the package includes an activity sheet.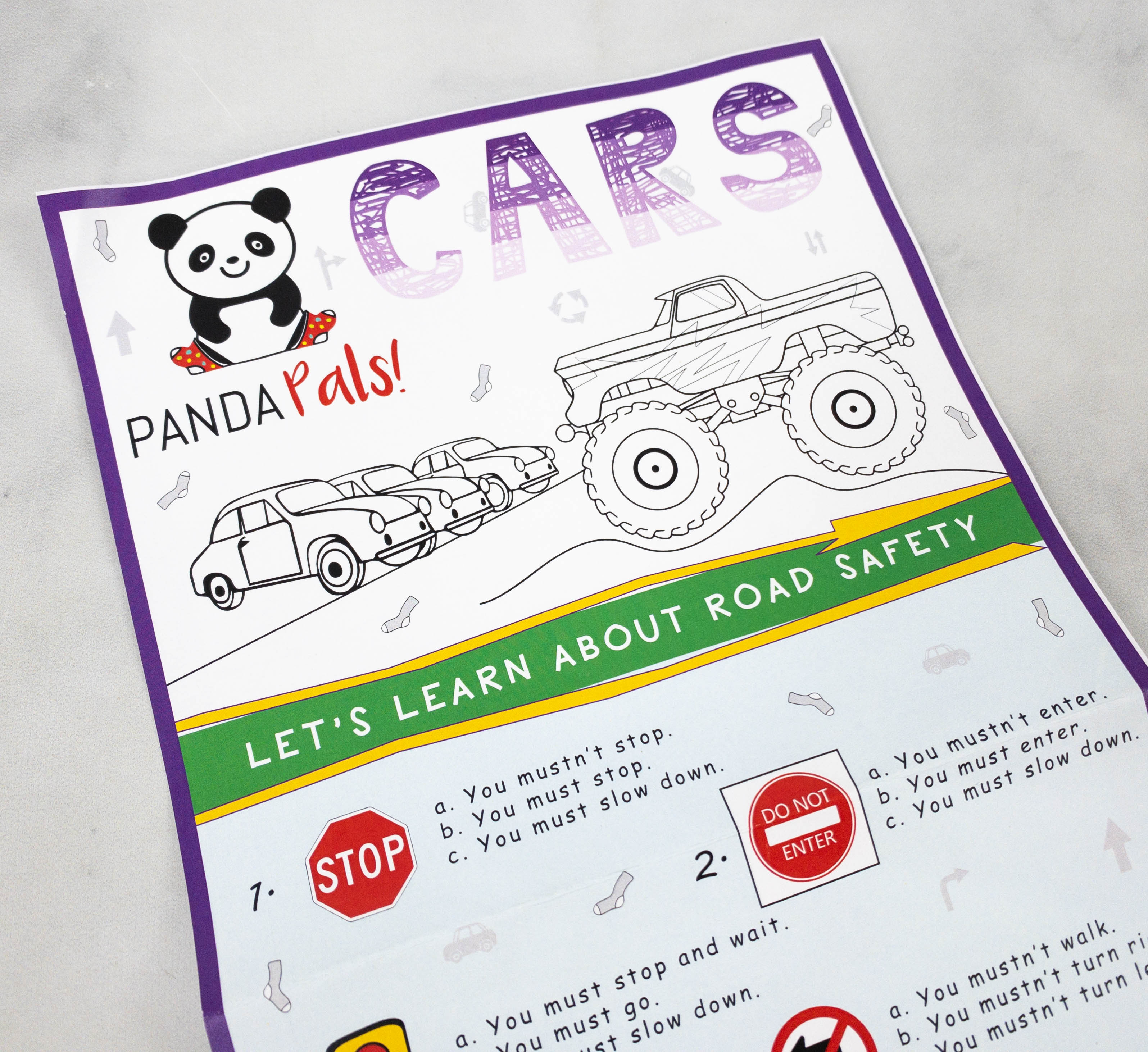 This month, it's all about cars!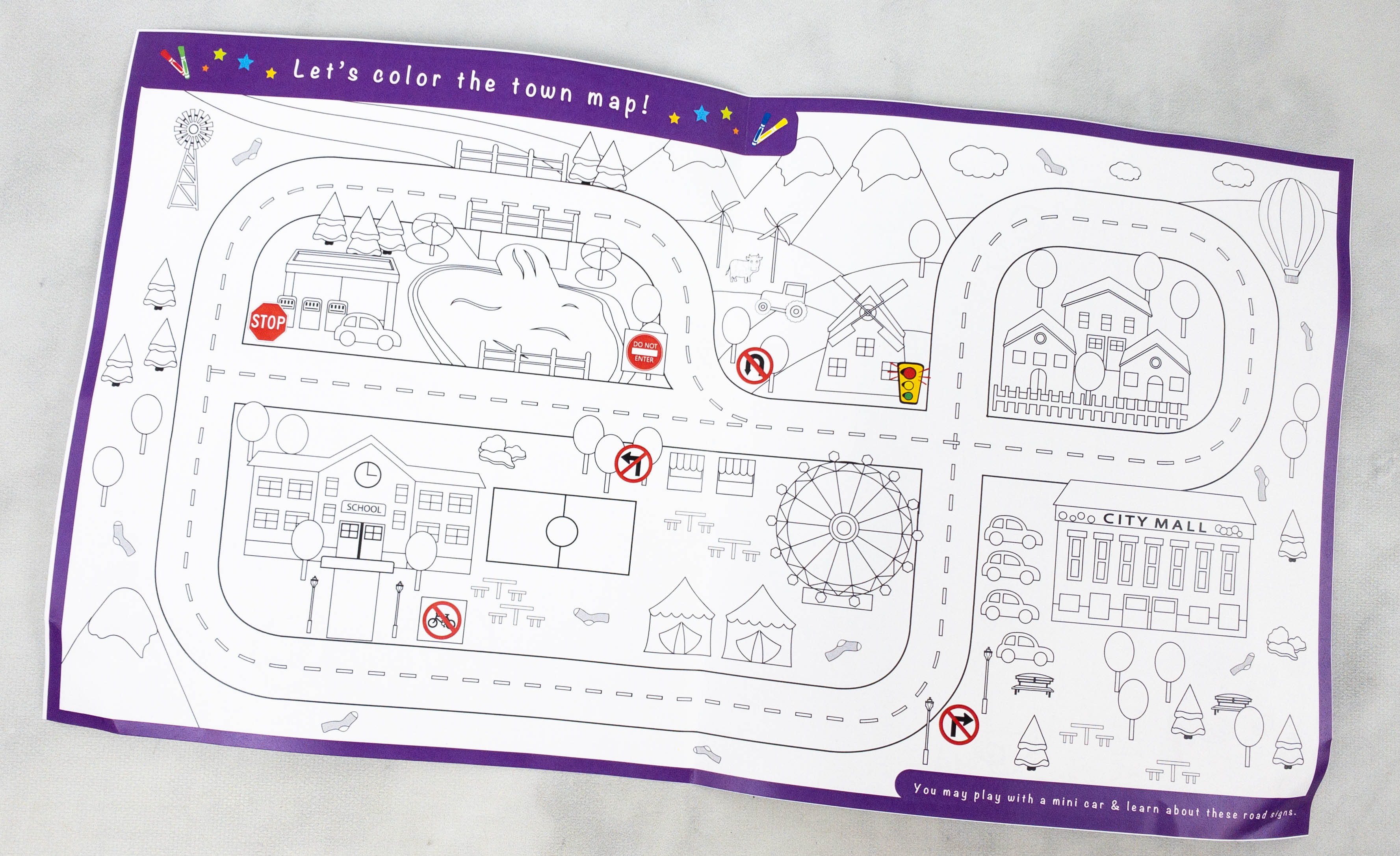 Featured at the back of the sheet is an activity for kids.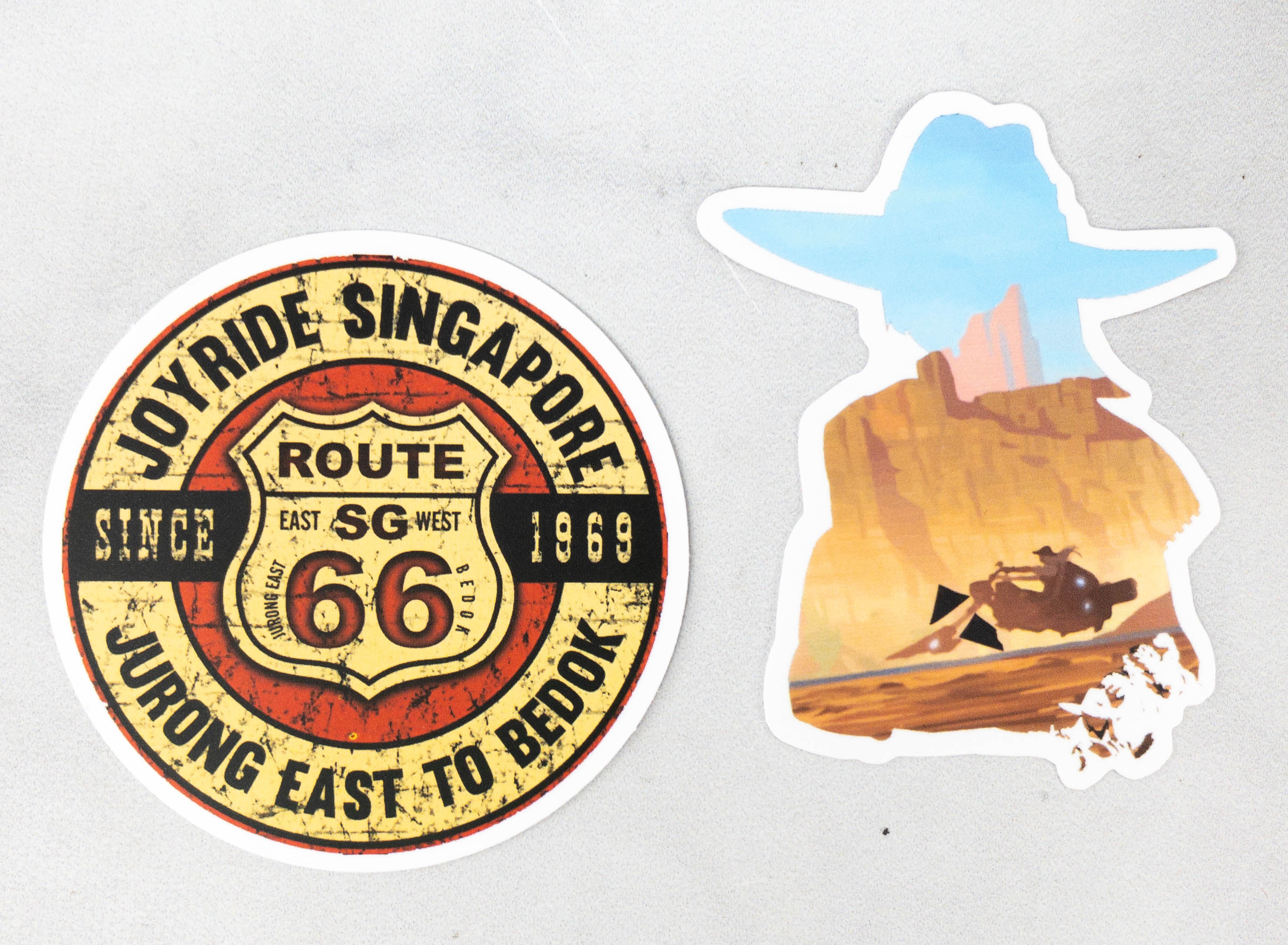 This month's pack also included cute stickers.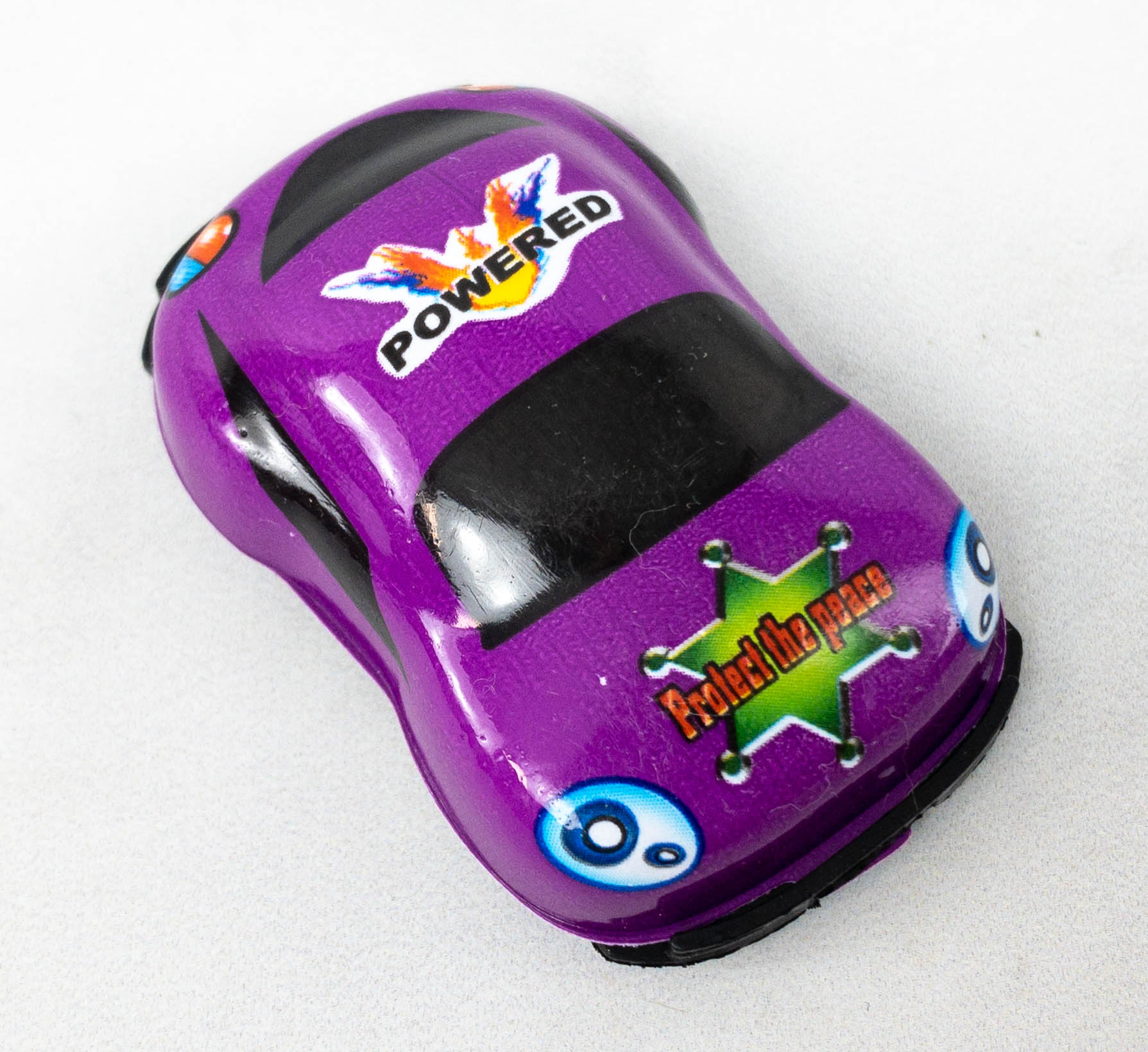 Another bonus item is a little toy car in purple.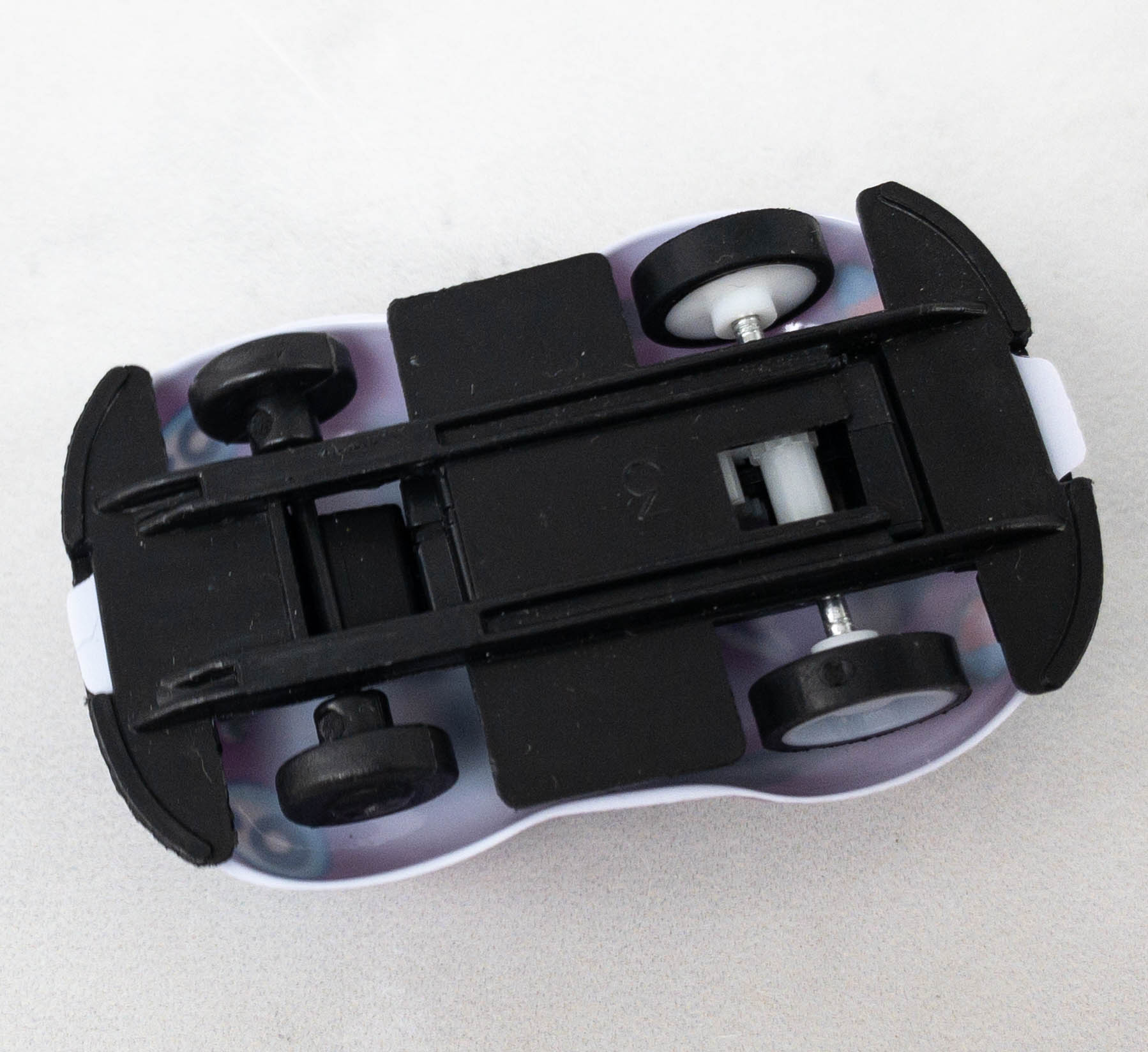 It's not just for display. The wheels actually work!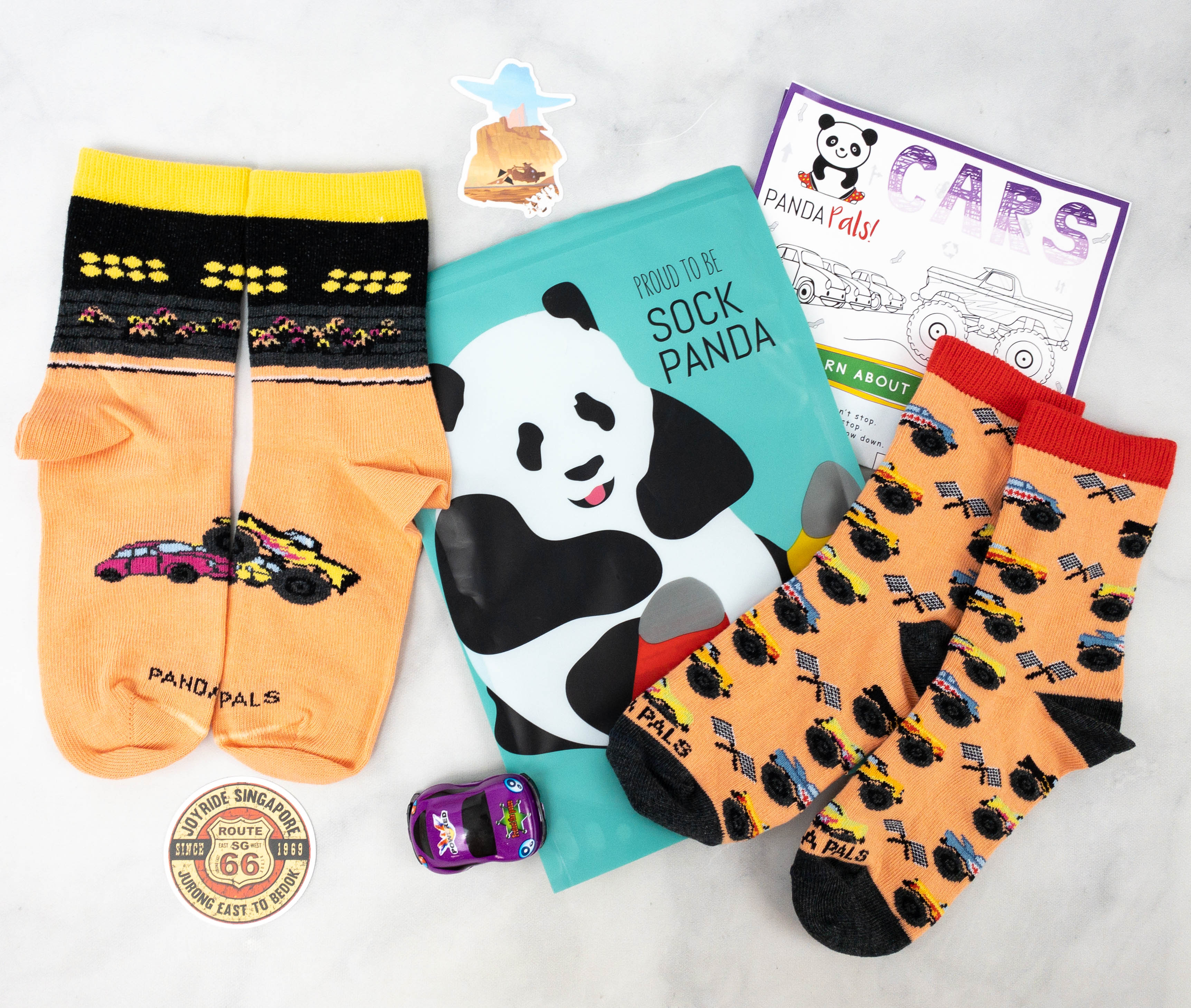 Everything in the May 2021 pack!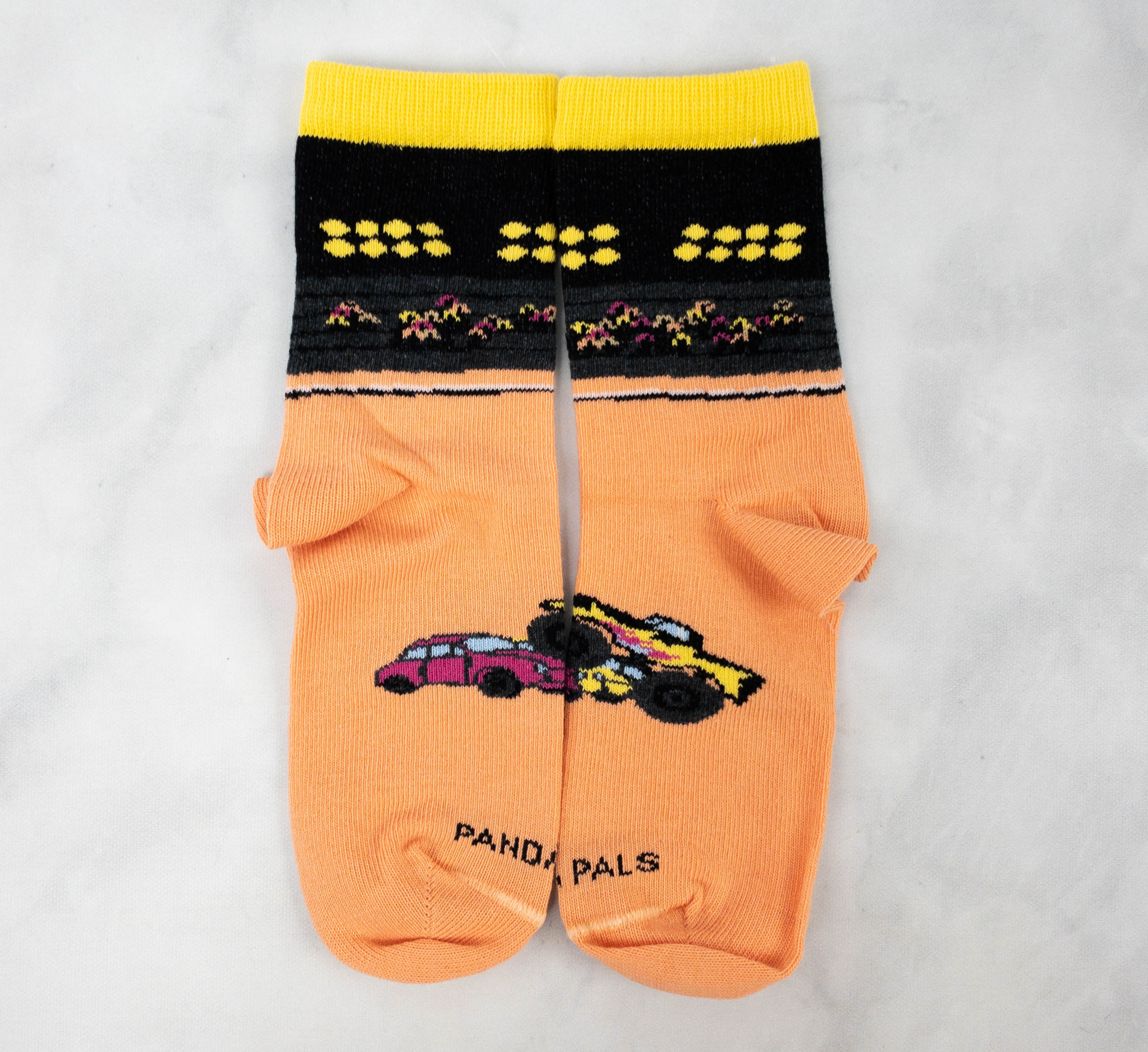 Here's the first pair! They are quarter-cut style socks with a peach base color. The cuffs are yellow and just below them are patterns that resemble an arena.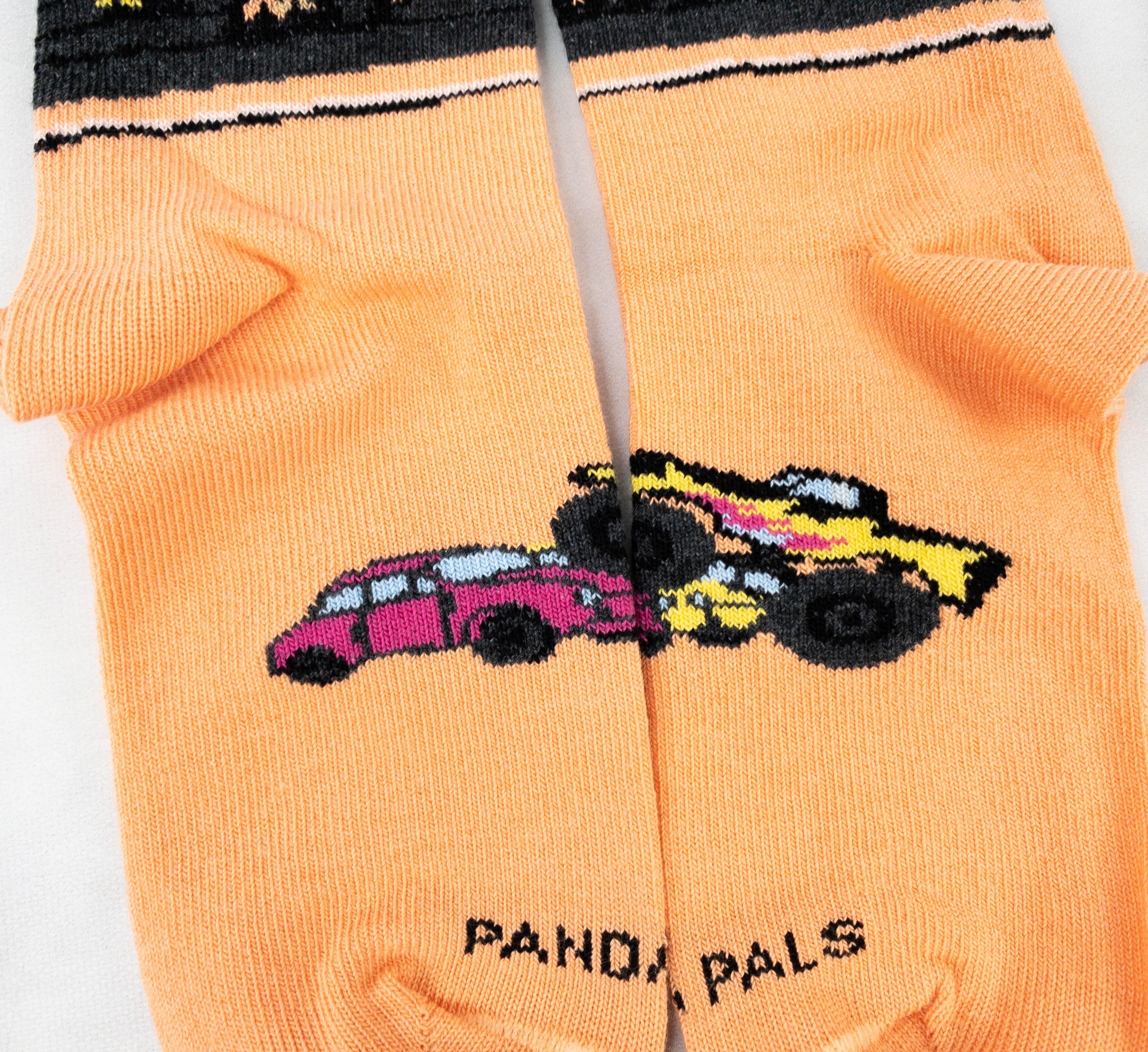 My son was really hyping this up the moment he saw the monster truck design!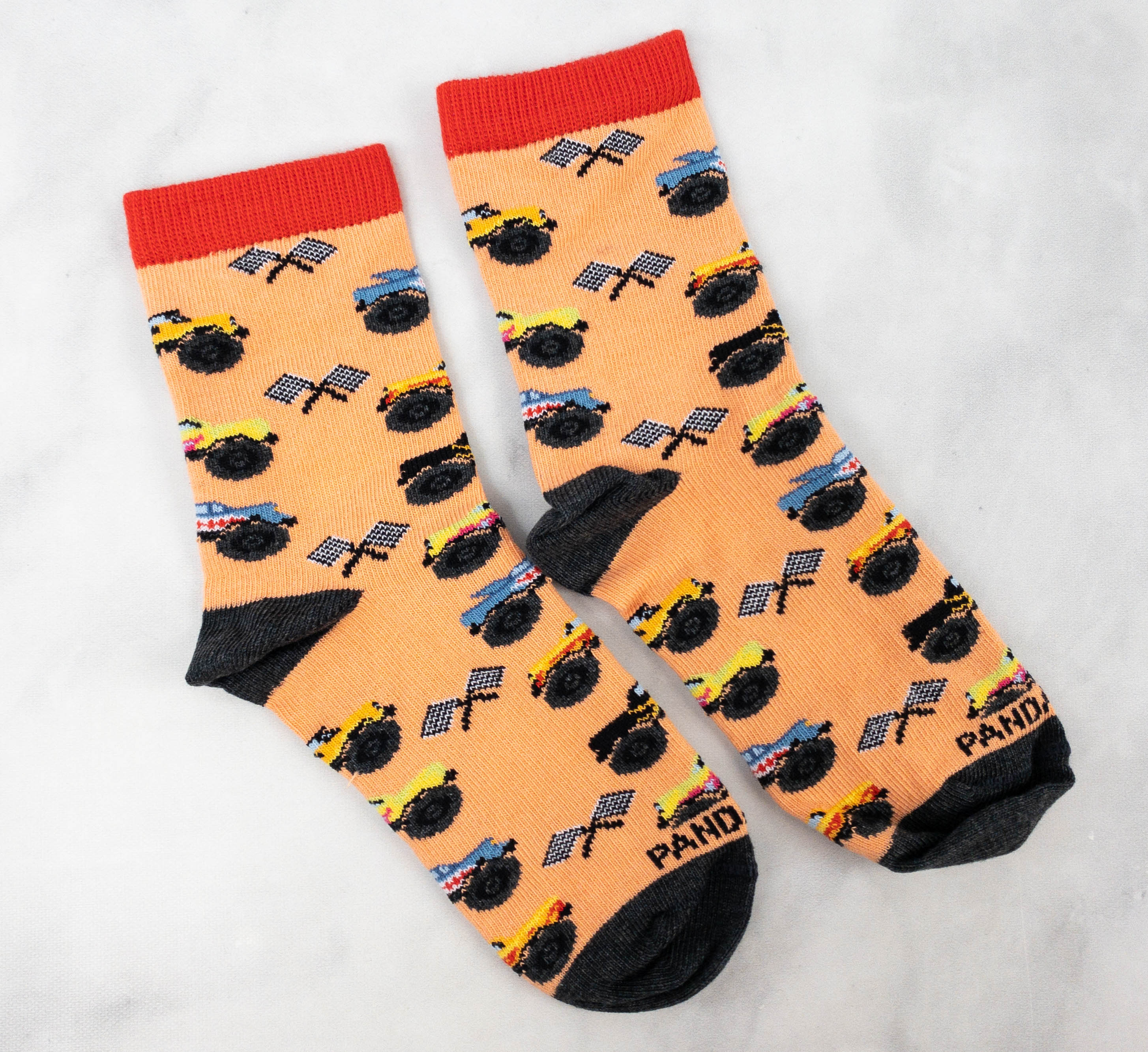 The second pair is also quarter-cut style with almost the same shade of peach background as the first pair. However, this one is accentuated by the black toes and heels along with red cuffs.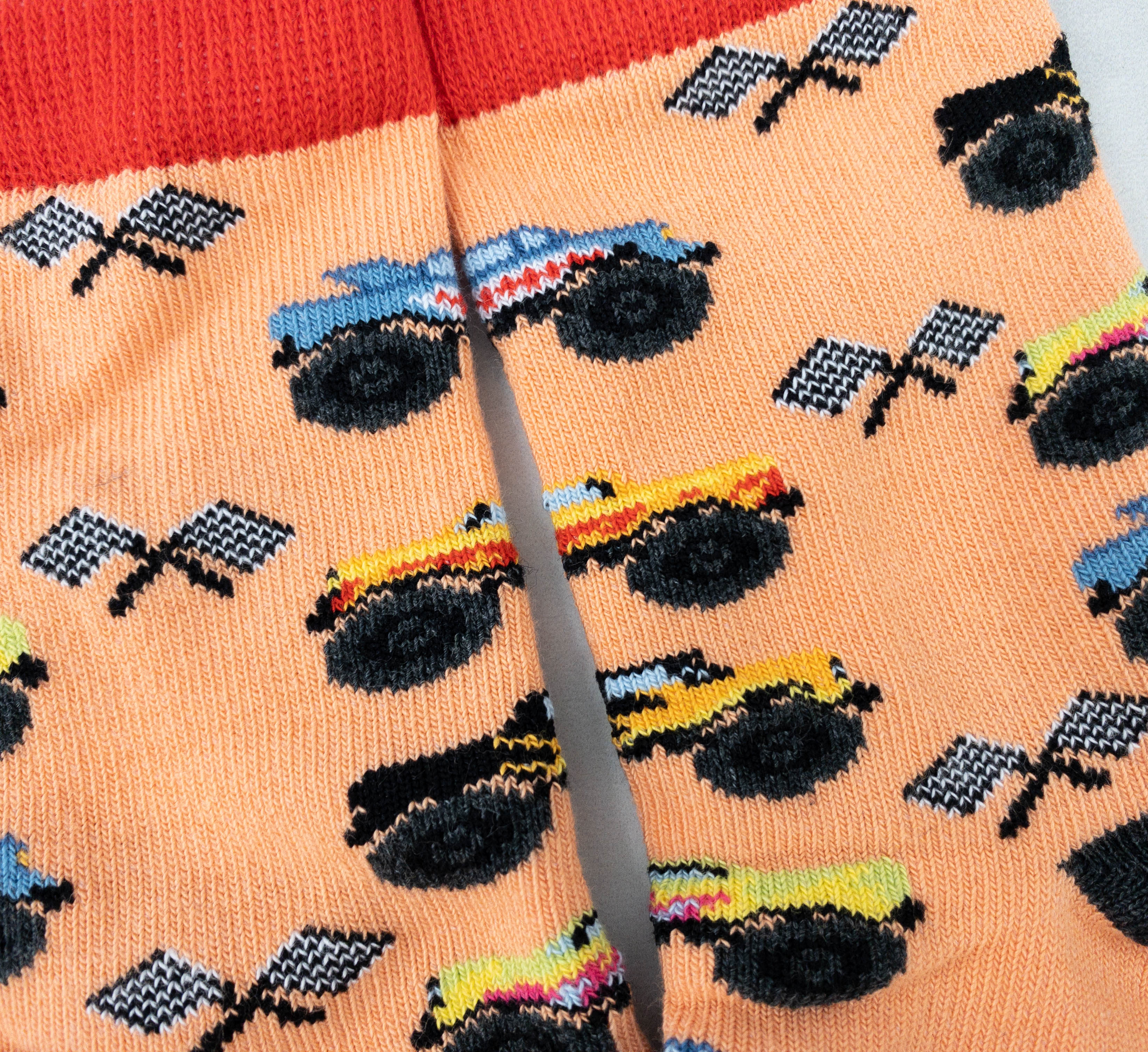 It also features monster trucks but, unlike the first pair, they come in different forms and colors. My son's favorite is the shark monster truck!
This month's Panda Pals socks are awesome! Both pairs feature monster trucks, and my sons like them a lot. The socks are great quality because even after a few months and several washes, the colors stay the same and the fabric doesn't get loose! the activity sheet is also a nice addition to the package, giving kids a fun new activity to work on. This month, they even added stickers and a toy car. If you're looking to get fresh socks for kids, this one has unique and cute sock designs that they would love!
Do you love fun socks?