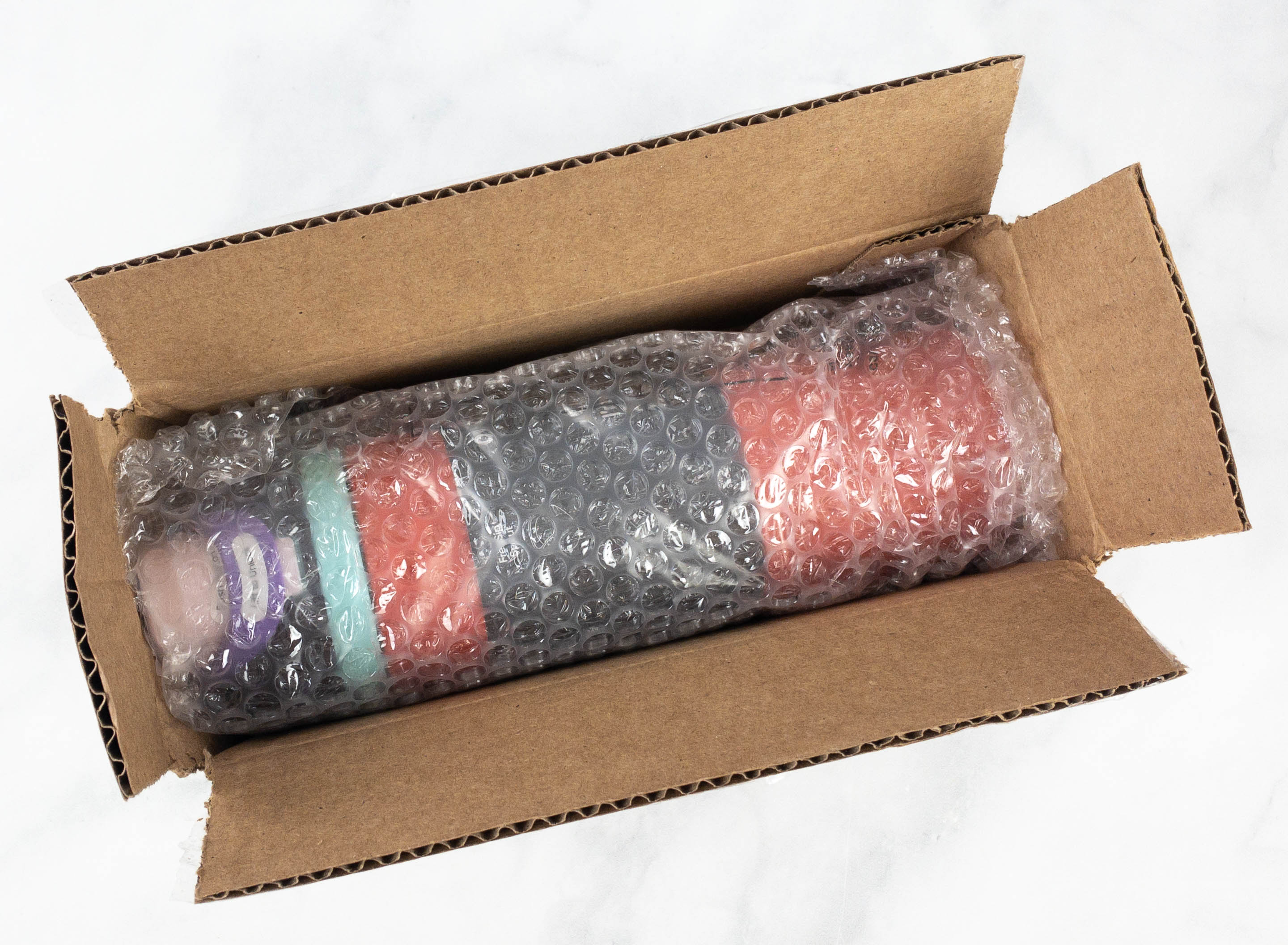 We've seen it all – there's now a water bottle subscription! Owala is a new water bottle company from the Blender Bottle folks that create "water bottles designed exclusively for people who drink water."  They also create a limited edition water bottle once every three months – and you can subscribe to it when you join the Color of the Season Club (you can also pick it up as a one time purchase). They offer a Seasonal prepaid subscription for $24.99 or get the Annual subscription for a discounted price of $91.99!
The Color of the Season Club is available only for their 24oz FreeSip stainless steel style (read on for more). Owala also makes the Flip bottle with a flip straw, and the Twist, a strawless water bottle that features an easy half twist for refilling. In the shop, all these bottles are available in sizes from 19oz-32 oz, and in Stainless and Tritan styles. We're guessing the 24oz FreeSip stainless steel is their most popular.
DEAL: Get 15% off your first order! Use this link and the coupon code HS15. Not valid for subscriptions.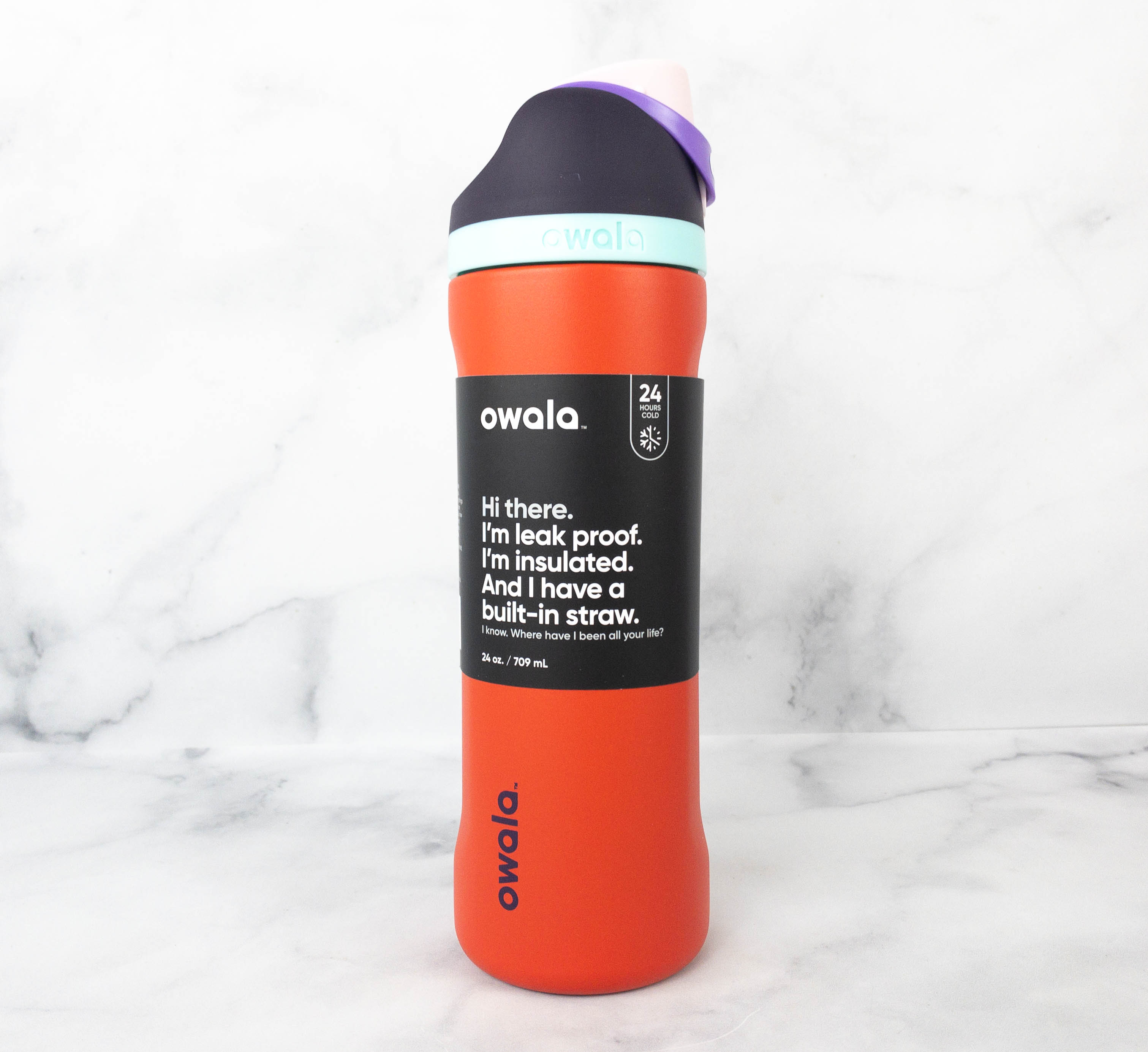 Color of the Season Miami Chill ($24.99) It's a one-of-a-kind masterpiece offered by Owala to let us enjoy our favorite cold drinks anytime and anywhere! Perfectly designed to satisfy us with its design and features, this bottle has proved to be worthy of replacing your existing drinking bottles.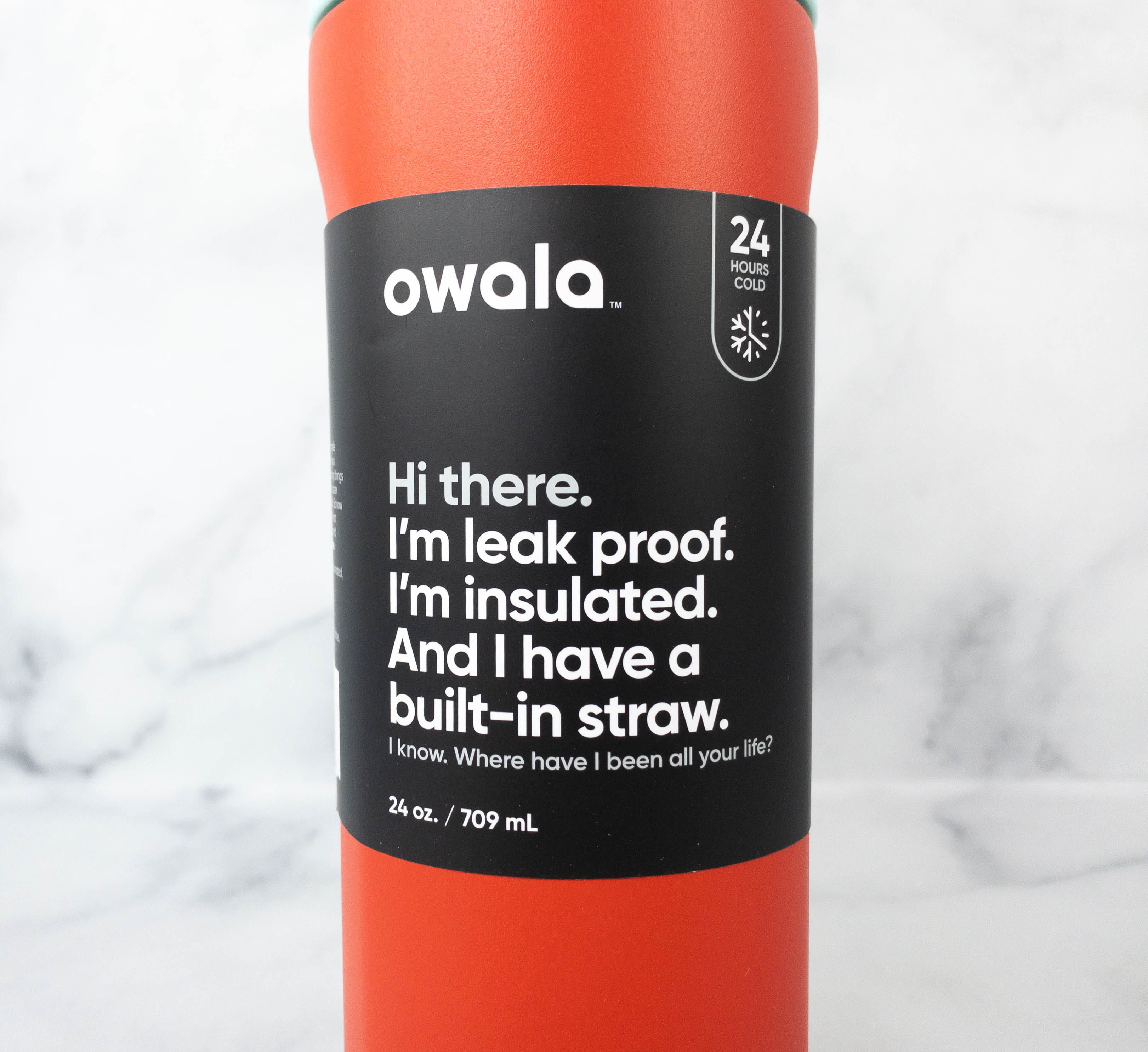 Hi there.

I'm leak proof.

I'm insulated.

And I have a built-in straw.

I know. Where have I been all your life?
You can sip, or you can swig.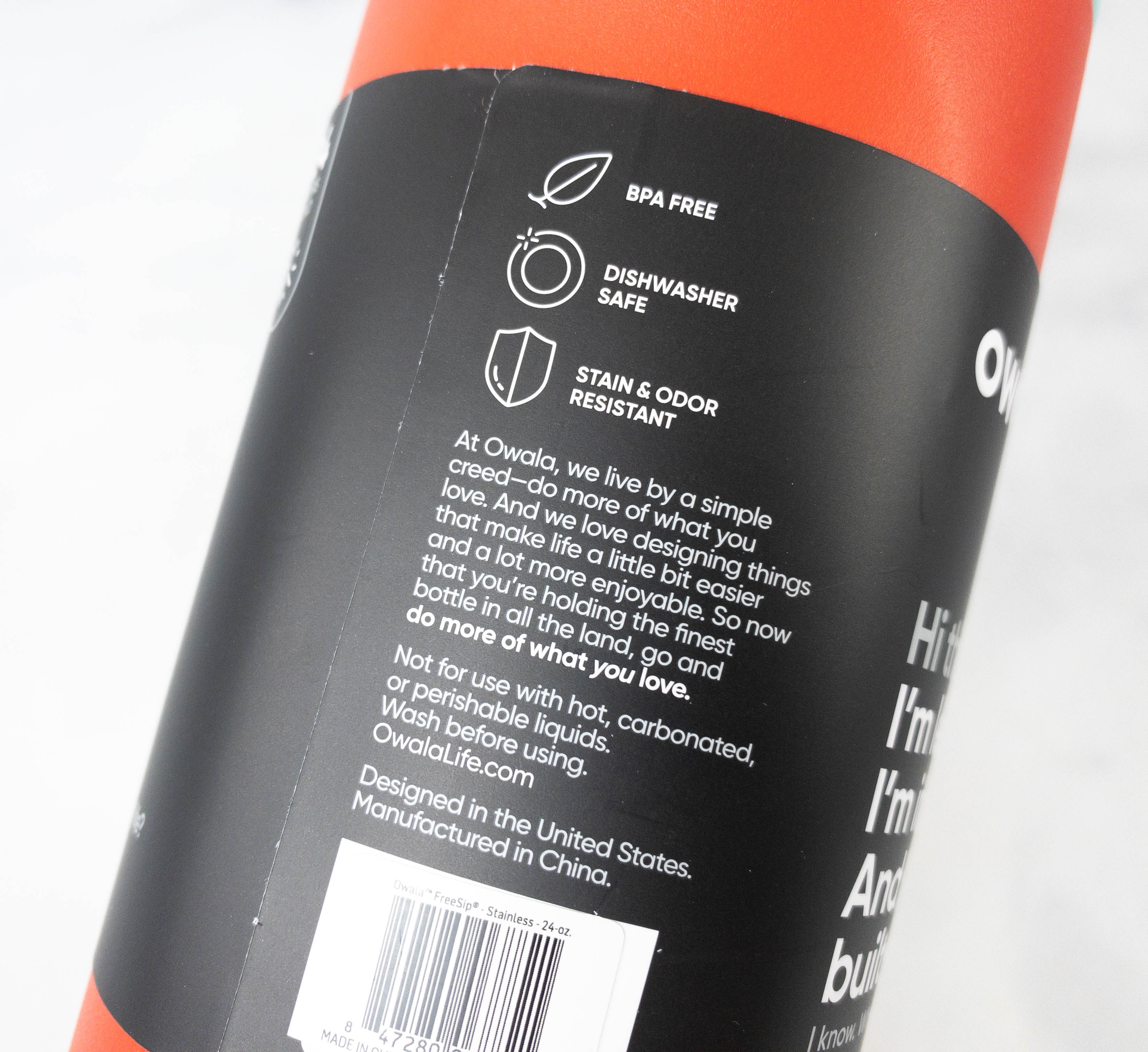 This water bottle is made from materials that are BPA free, dishwasher safe, and stain & odor resistant.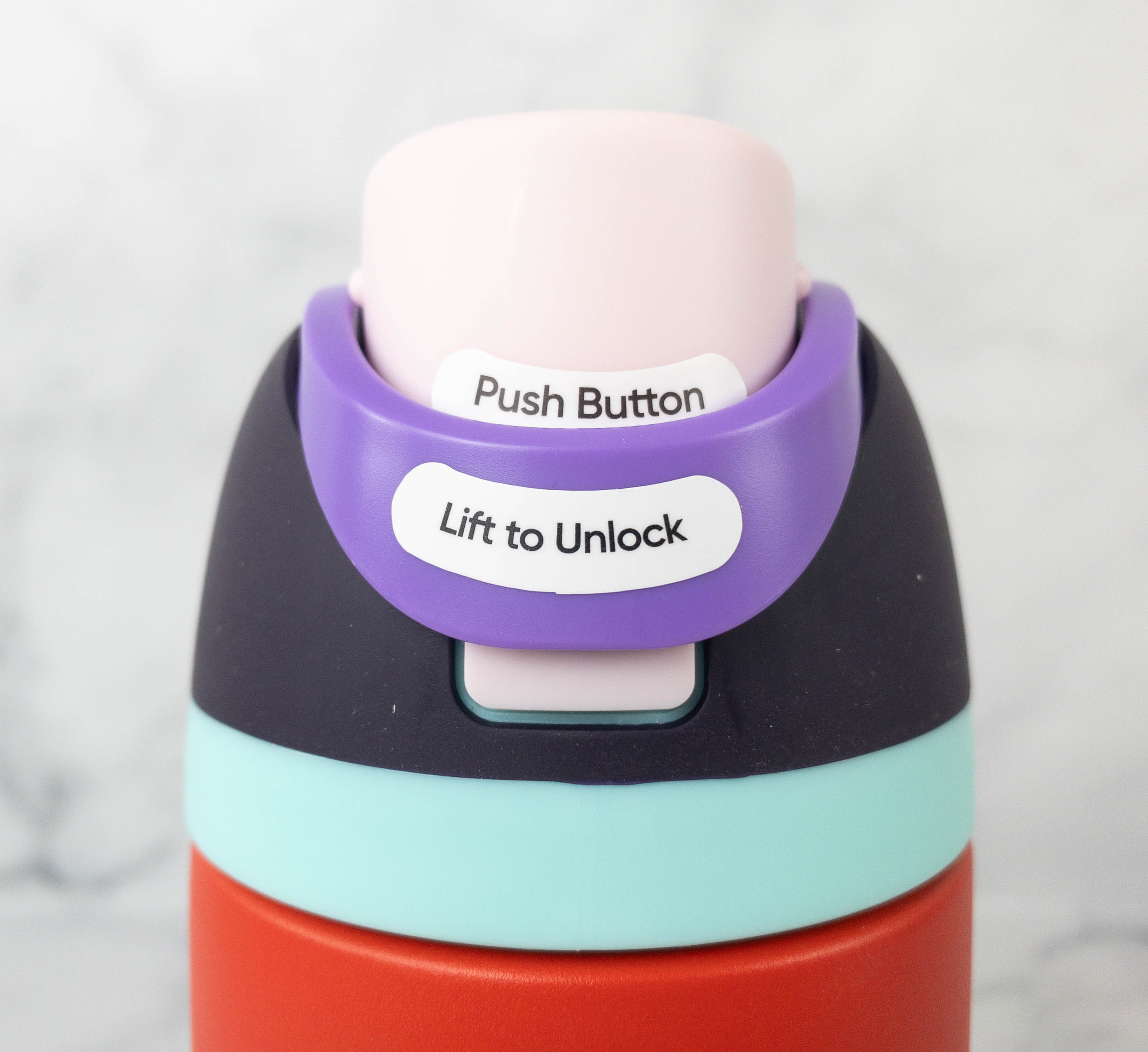 Here's a carry loop that makes carrying more convenient.
The bottle's spout and straw can be easily accessed with a push of a button!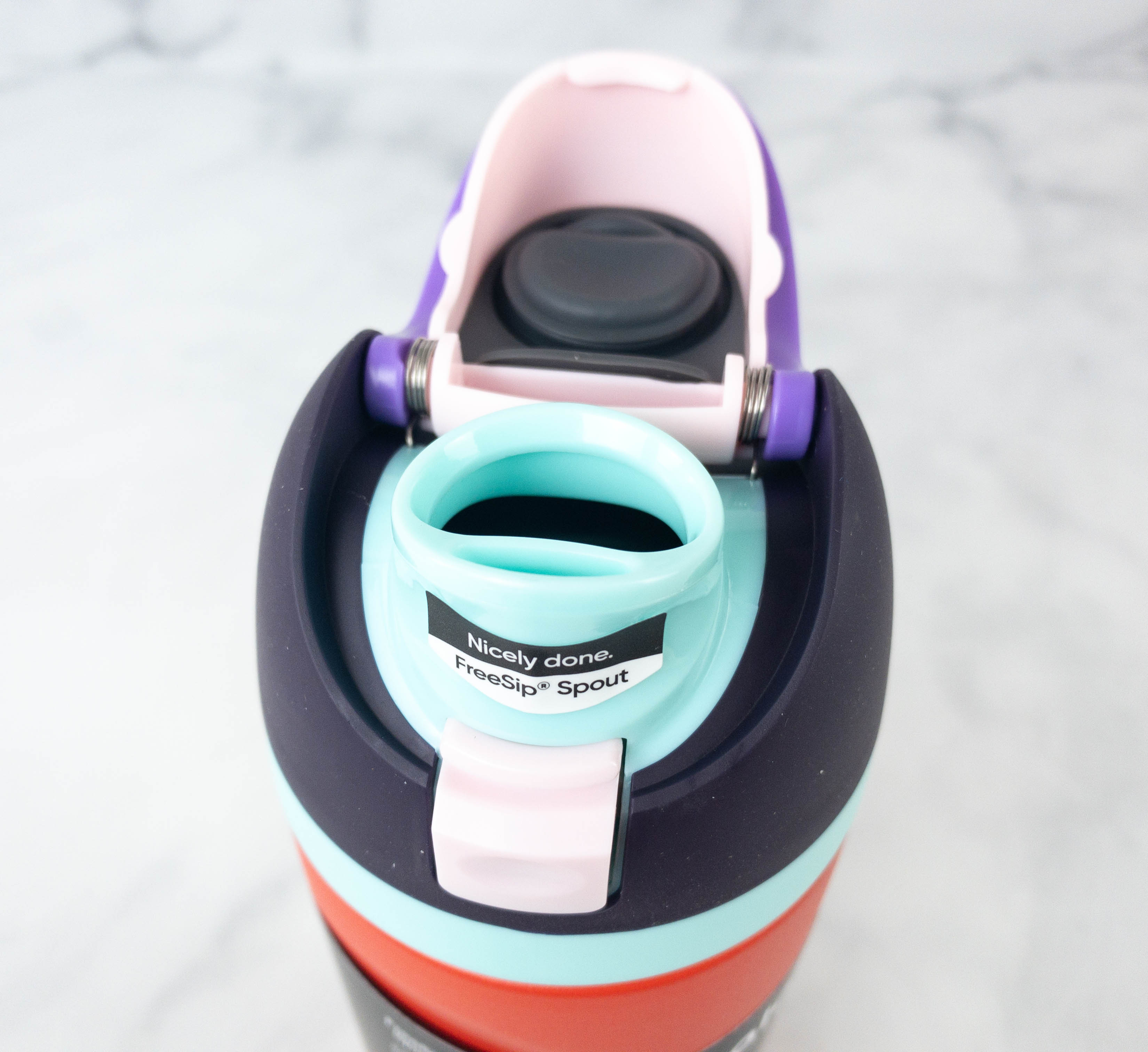 A FreeSip feature makes drinking available by using a built-in straw or straight from the spout! (We tried it, when you do sip, it also comes up from the straw, in case you're at all curious)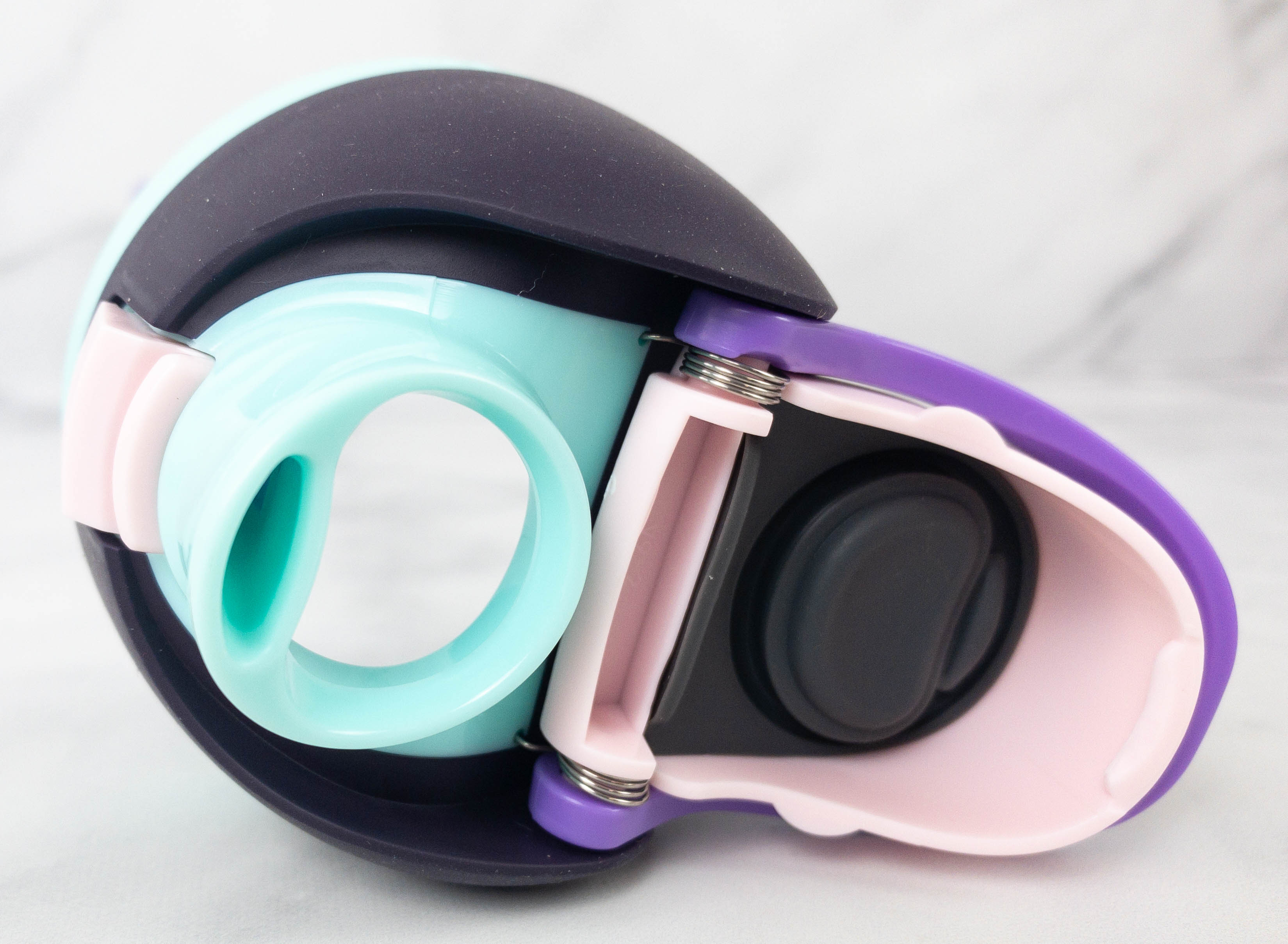 It also has a leak proof design to secure our favorite drinks inside the bottle!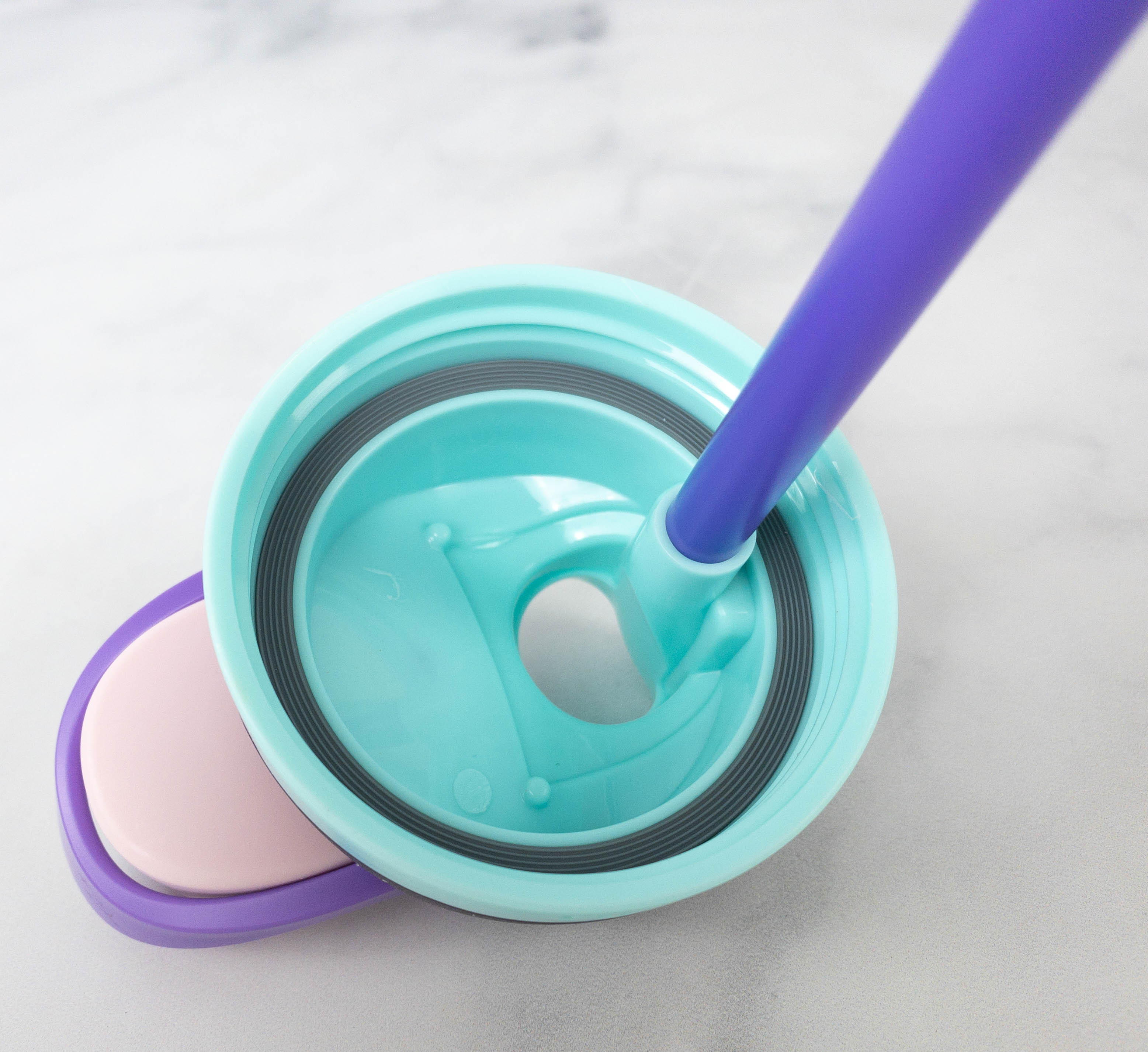 This built-in straw allows the drinks to be accessed easily and conveniently.  The lid is top-rack dishwasher safe, but they recommend handwashing the cup.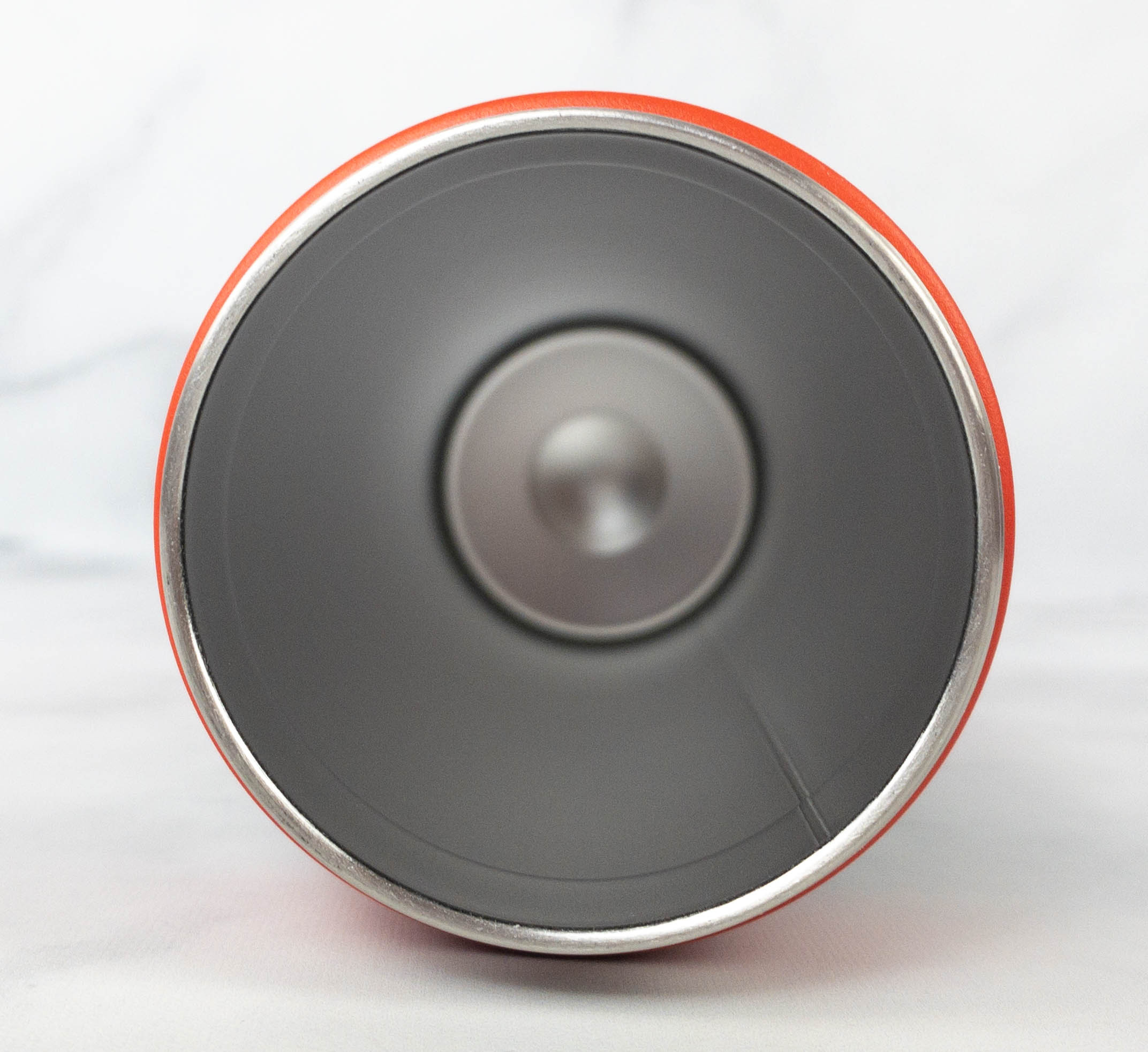 An insulated stainless steel body can keep the liquid inside cold as much as 24 hours! It is not for hot or carbonated bevvies.
The combination of colors used in the Miami Chill is INTENSE. Is this the prettiest color combo they could have dreamt up? Absolutely not. Is it fairly rad? Sure.
Just in case you don't feel like using the straw, the lid's wide-mouth opening is another great way to enjoy your drink! Having the two modes of drinking is useful!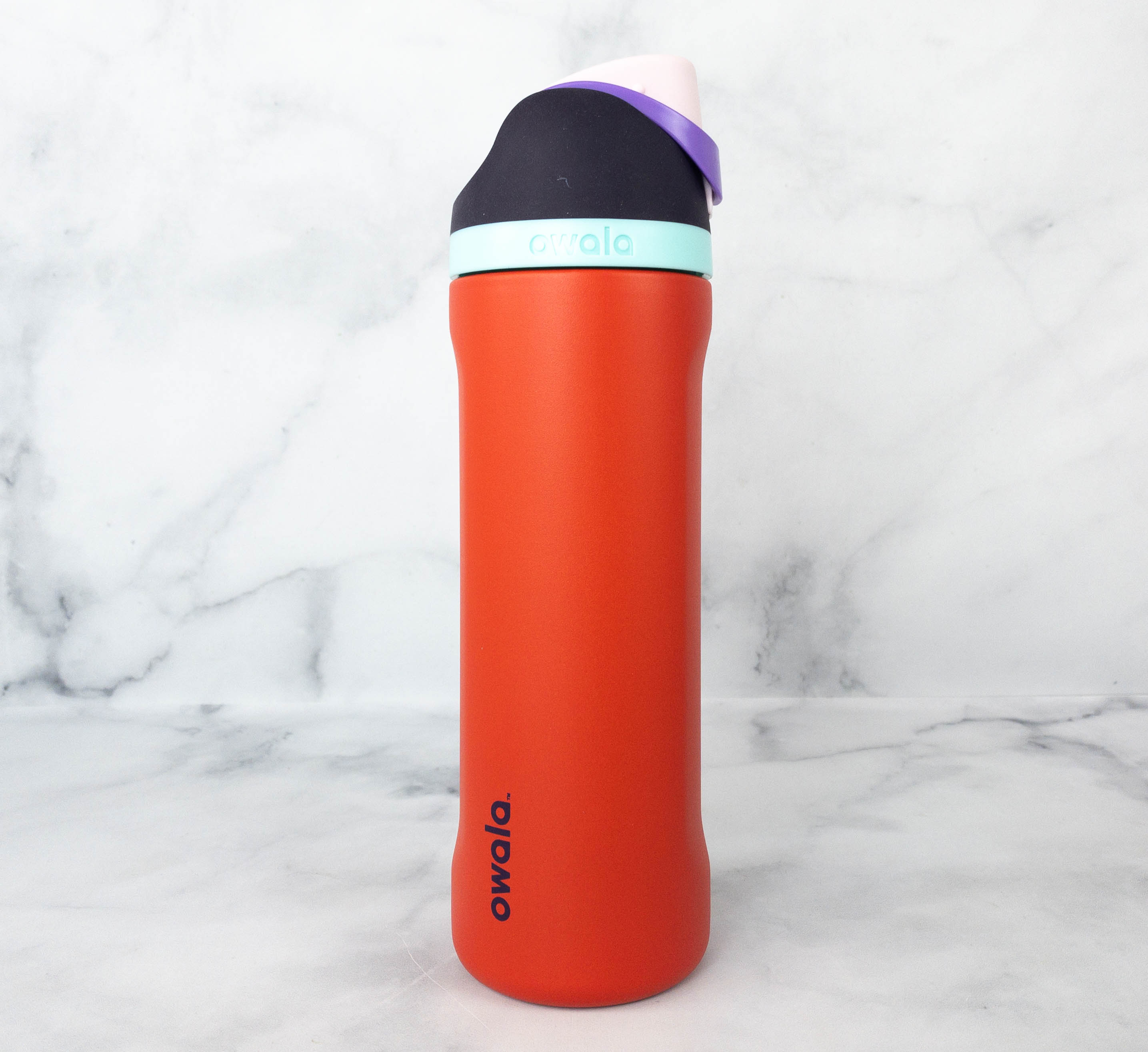 That's pretty glorious. I'm certain I will never misplace this bottle.
I like its simple, yet exciting design. The surface also provides an excellent grip to secure the bottle when drinking.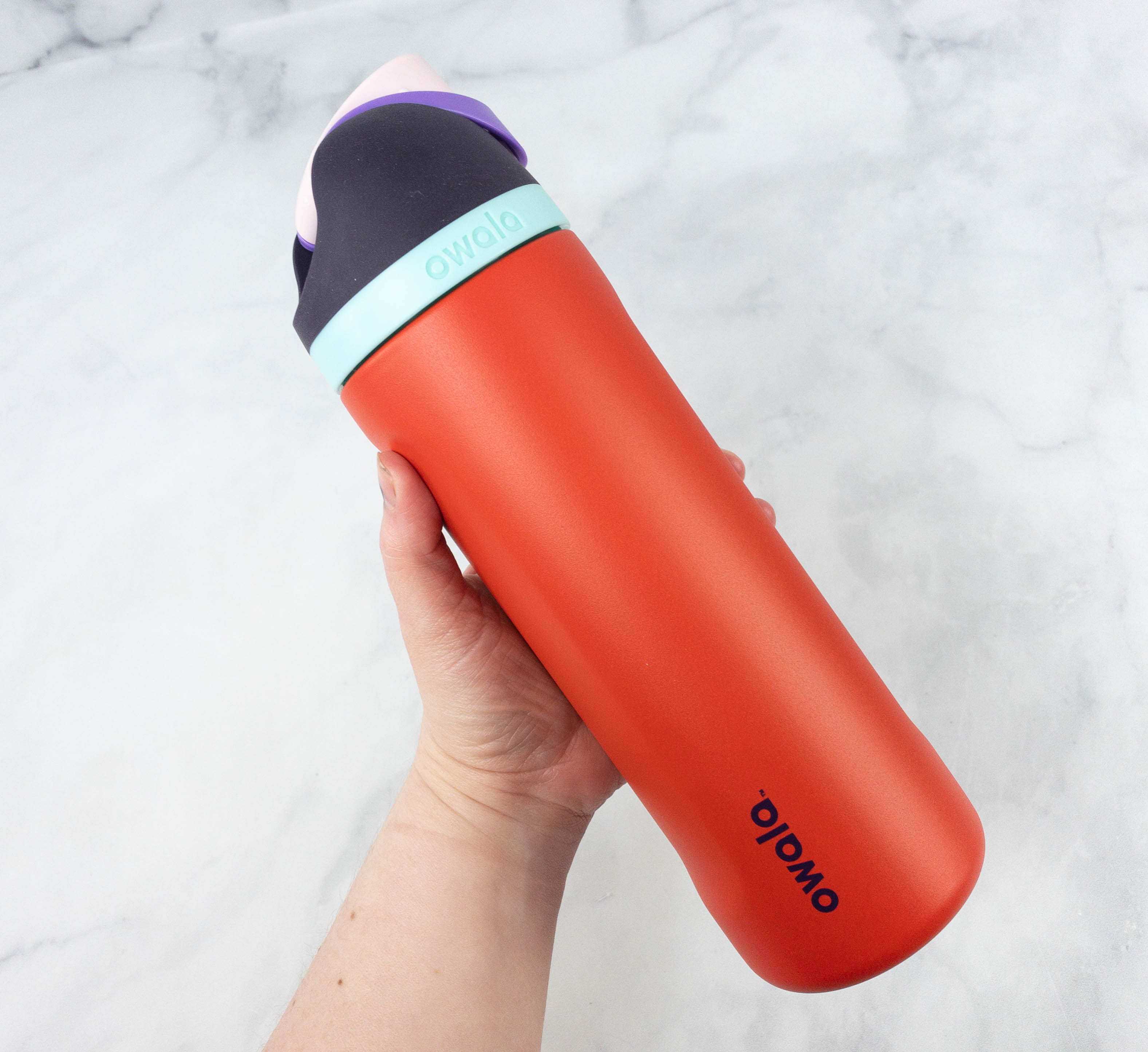 The bottle's size and shape fit perfectly to my hands!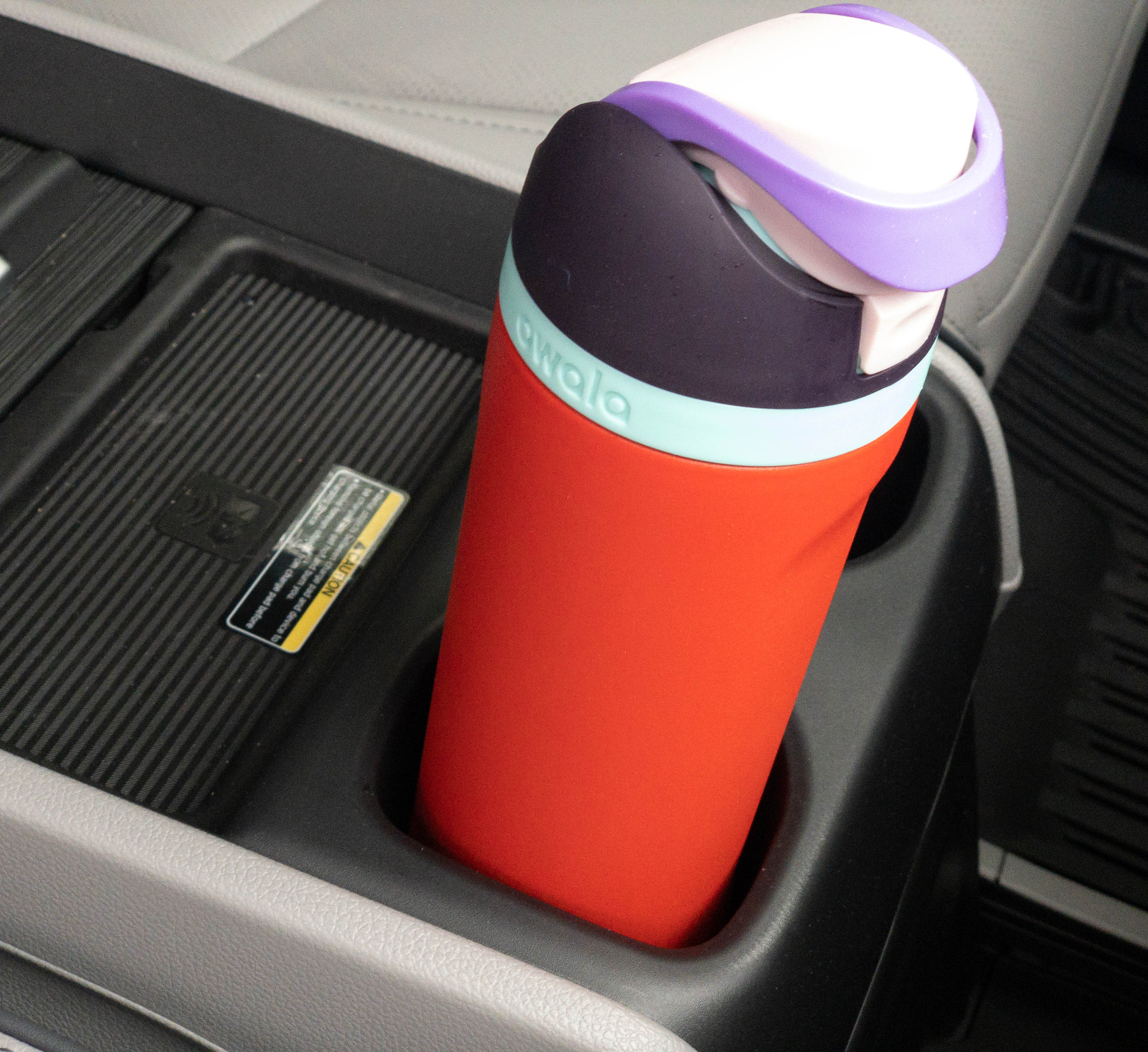 It even fits most cup and bottle holders! I don't even have to find a new place where I can put it!
Owala is a game changer when it comes to enjoying cold water outside or even at home.  The design may look simple, but the bottle's features are pretty neat! Aside from keeping my drinks cold for as much as 24 hours, I can also access it either by using the built-in straw or with the lid's wide-mouth opening. It's also easy to carry, clean, and I'm confident to put it in my bag because of its leak proof design. It's a subscription that makes hydration more fun and accessible! If you drink water and like a straw and a stainless steel container that keeps it all cold, this might be the subscription for you. It would be great if Color Club was available in different sizes! This is one size larger than I think I'd really prefer. It's definitely a fun and fairly practical subscription – but at some point, you have enough water bottles!
FYI, I also noticed that Sam's Club is carrying Owala, too!
What do you think of the Owala subscription?