Nicely Noted is a monthly greeting card subscription. With every mailing, you'll receive a collection of handmade letterpress cards, plus the stamps to send them. This is art to give away, not to keep! This subscription is absolutely perfect for anyone who wants to start (or continue) sending letters in the mail to family and friends. A monthly subscription is $20, with free shipping.
DEAL: You can get 20% off from your first month by using the code NICE20.
Nicely Noted's greeting card subscription made the list in our 2021 readers' choice list of best stationery & greeting card subscriptions!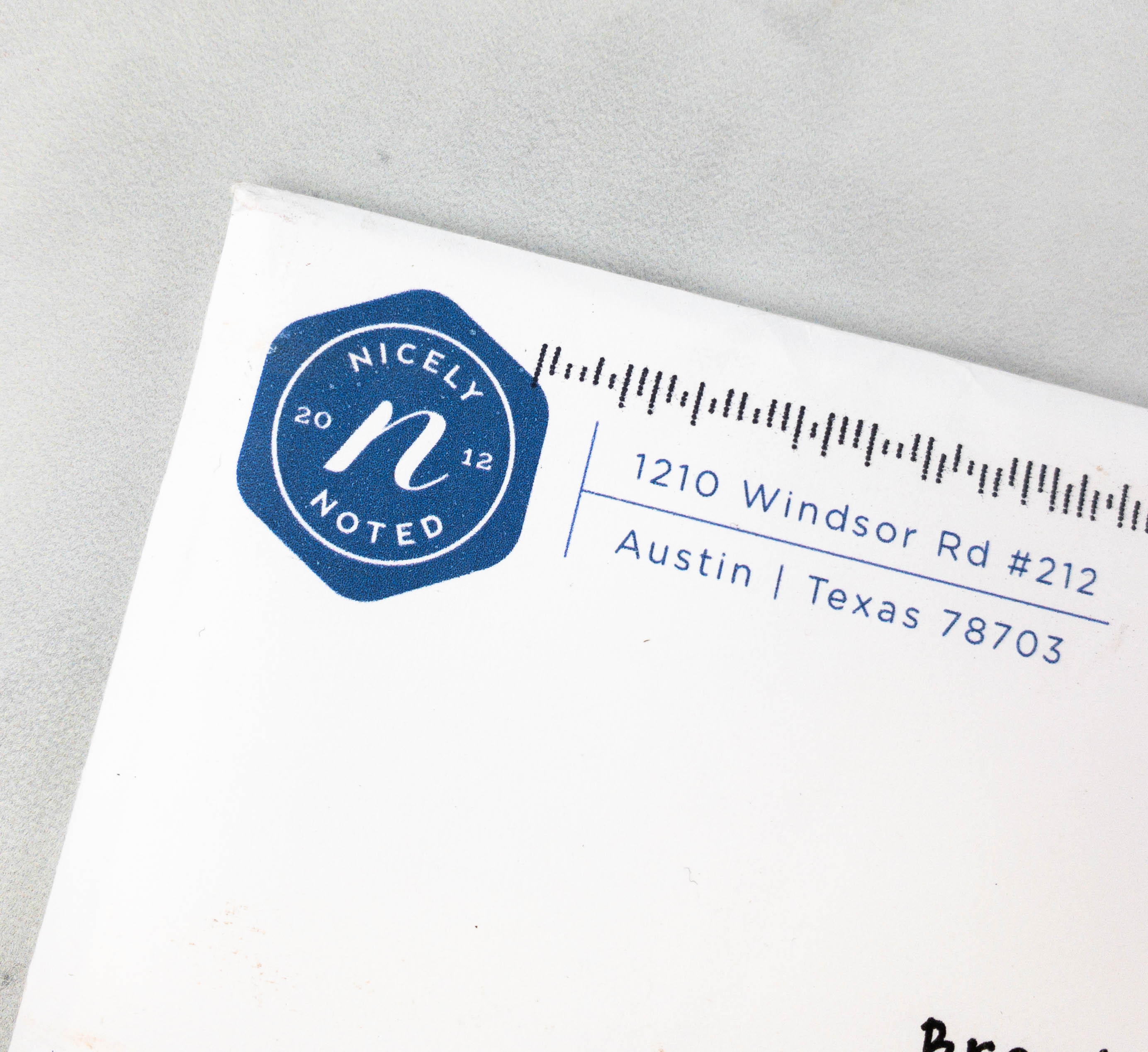 They included the return address for the subscription on the envelope as well.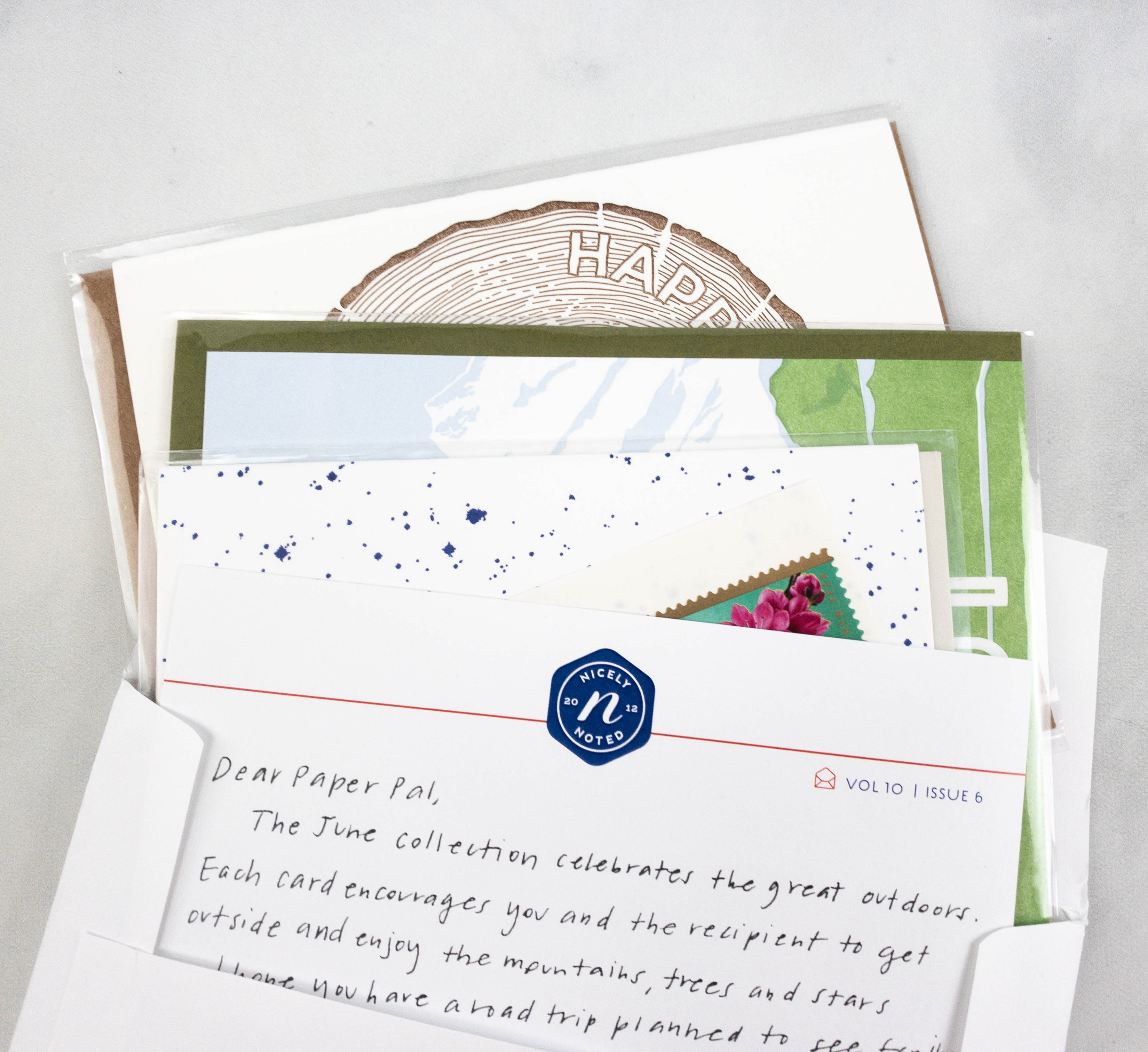 Everything fits in a small white envelope. The packaging is simple, but what's important is that the items arrive in great condition.
There's a letter from Nicely Noted.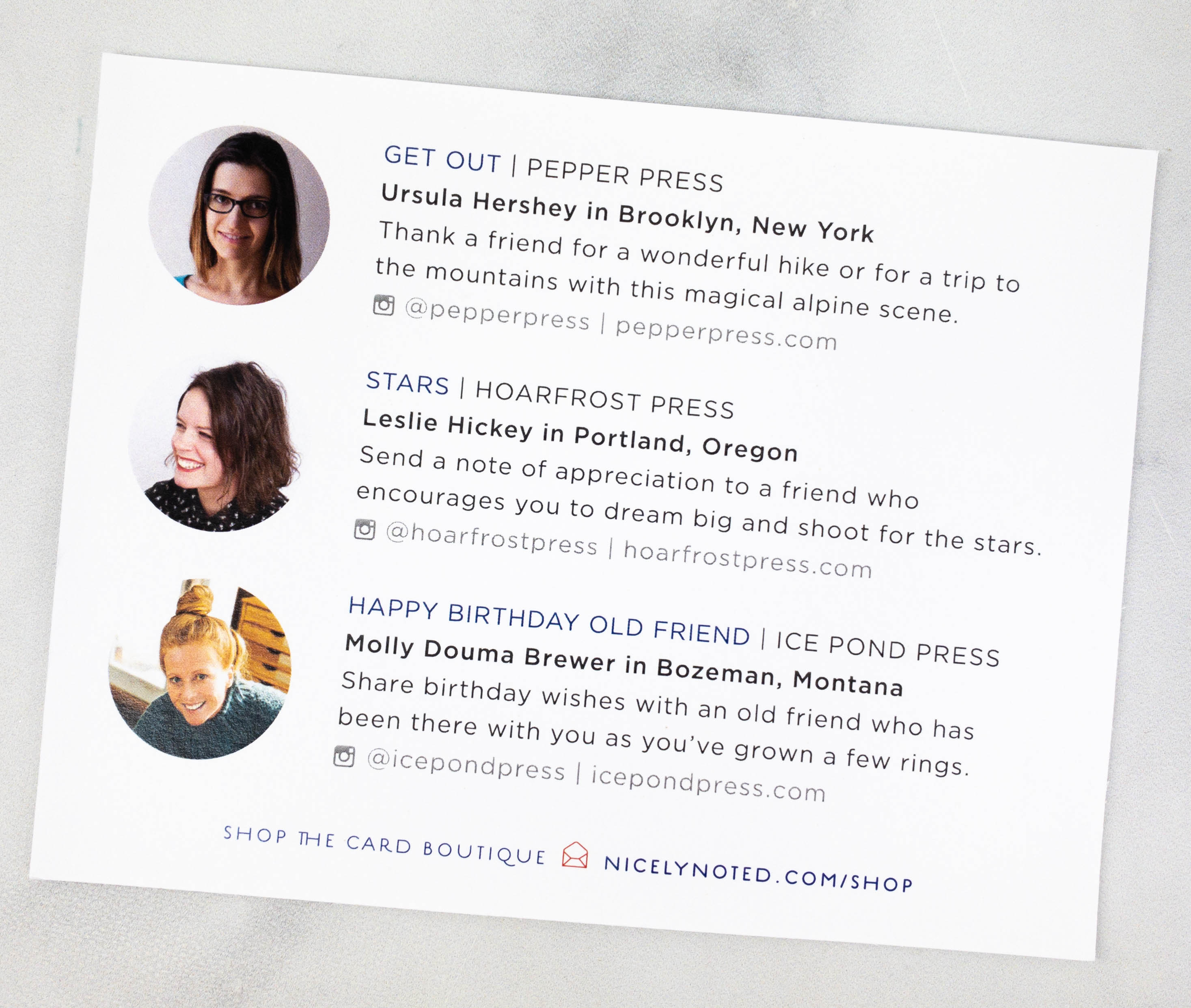 The card features artists behind this month's collection of letterpress cards.
The back of the cards are stamped with the logo of the company, so you will know where they came from. Each card also comes with its own envelope!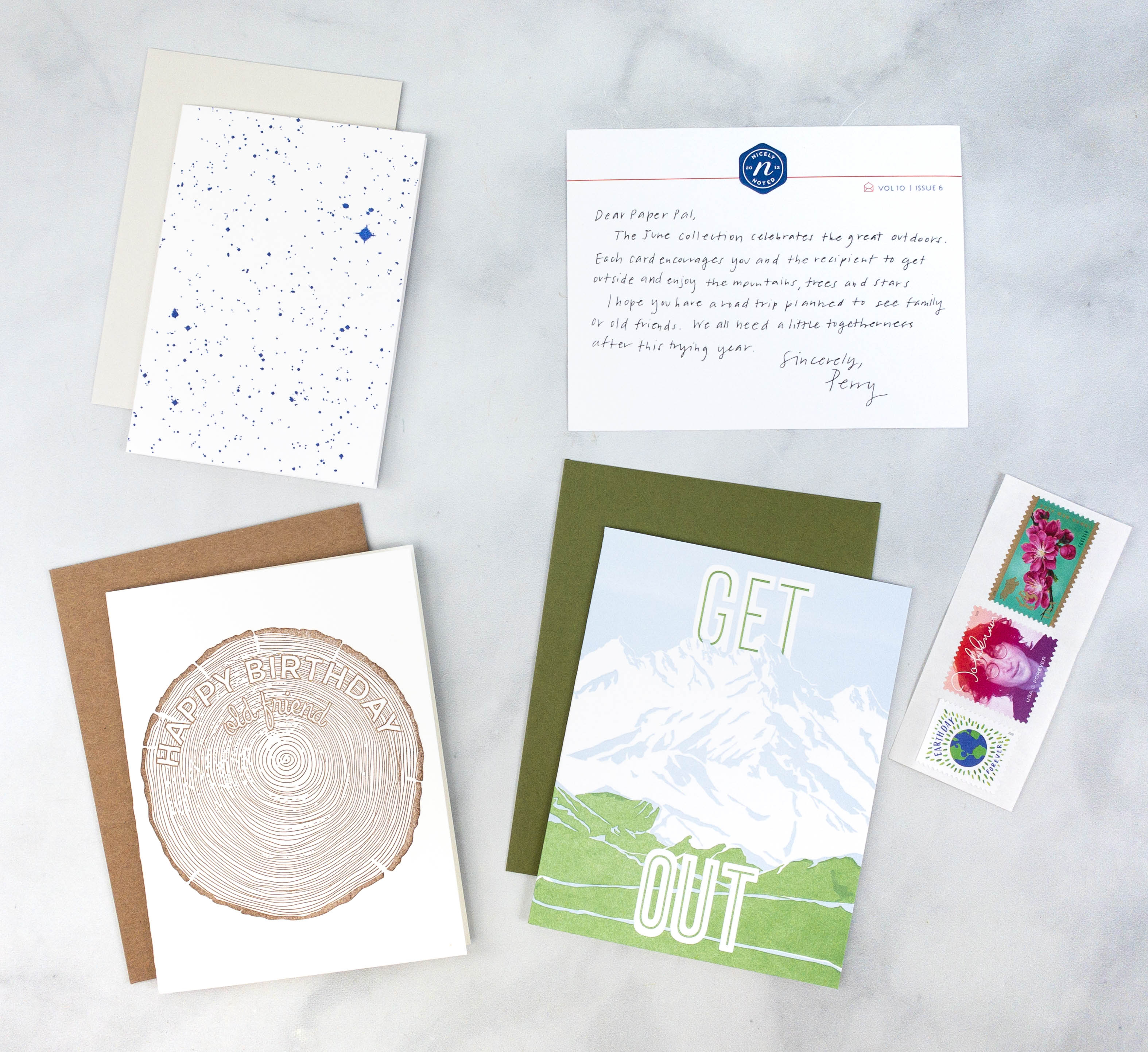 Everything I received this month!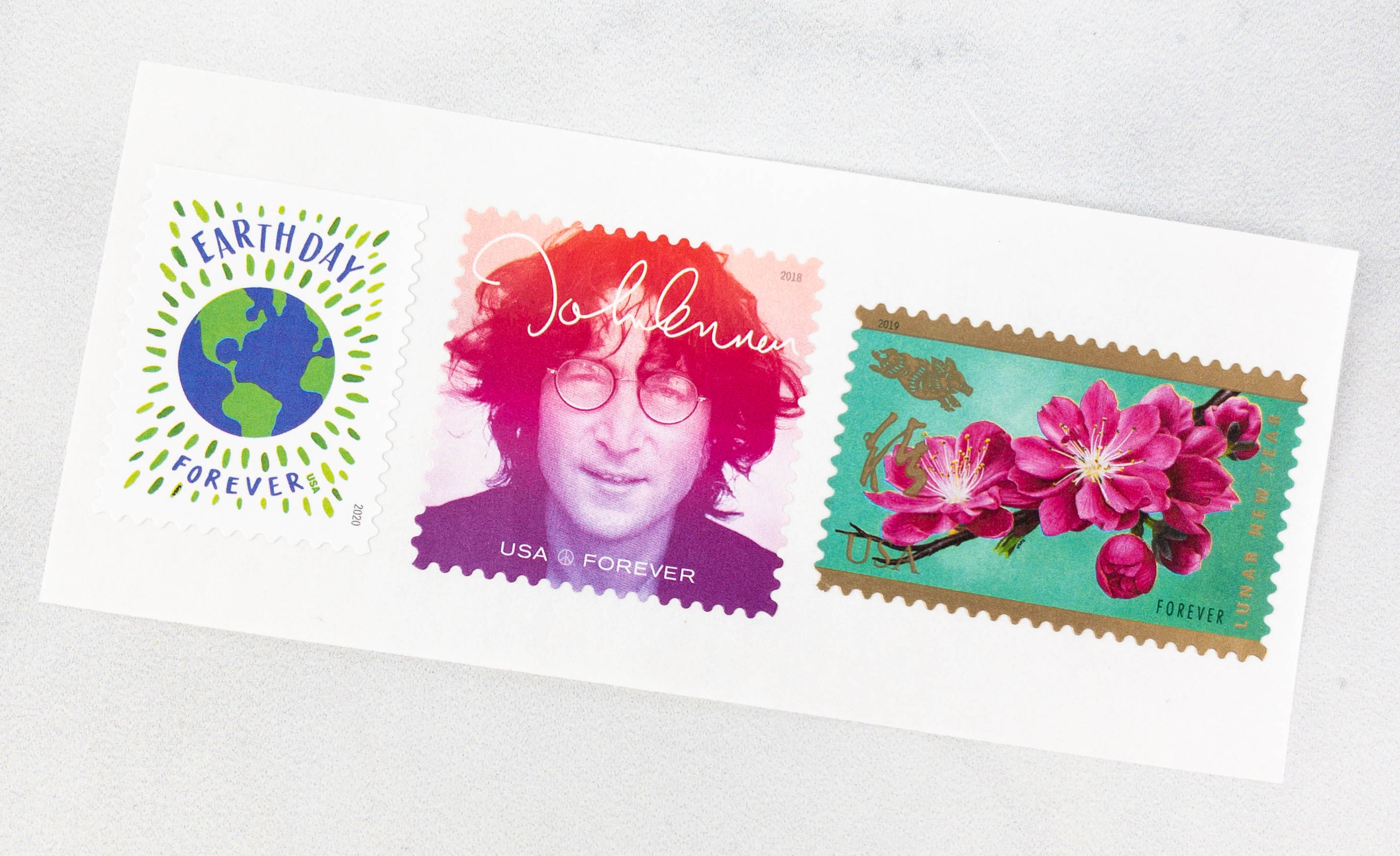 Mail Stamps. With every mailing, you will receive 3 stamps that you can mix and match with the cards. For this month, I received a stamp that features singer-songwriter John Lennon. There's also a stamp that celebrates Earth Day, plus a bright pink peach blossoms stamp that highlights the Lunar New Year.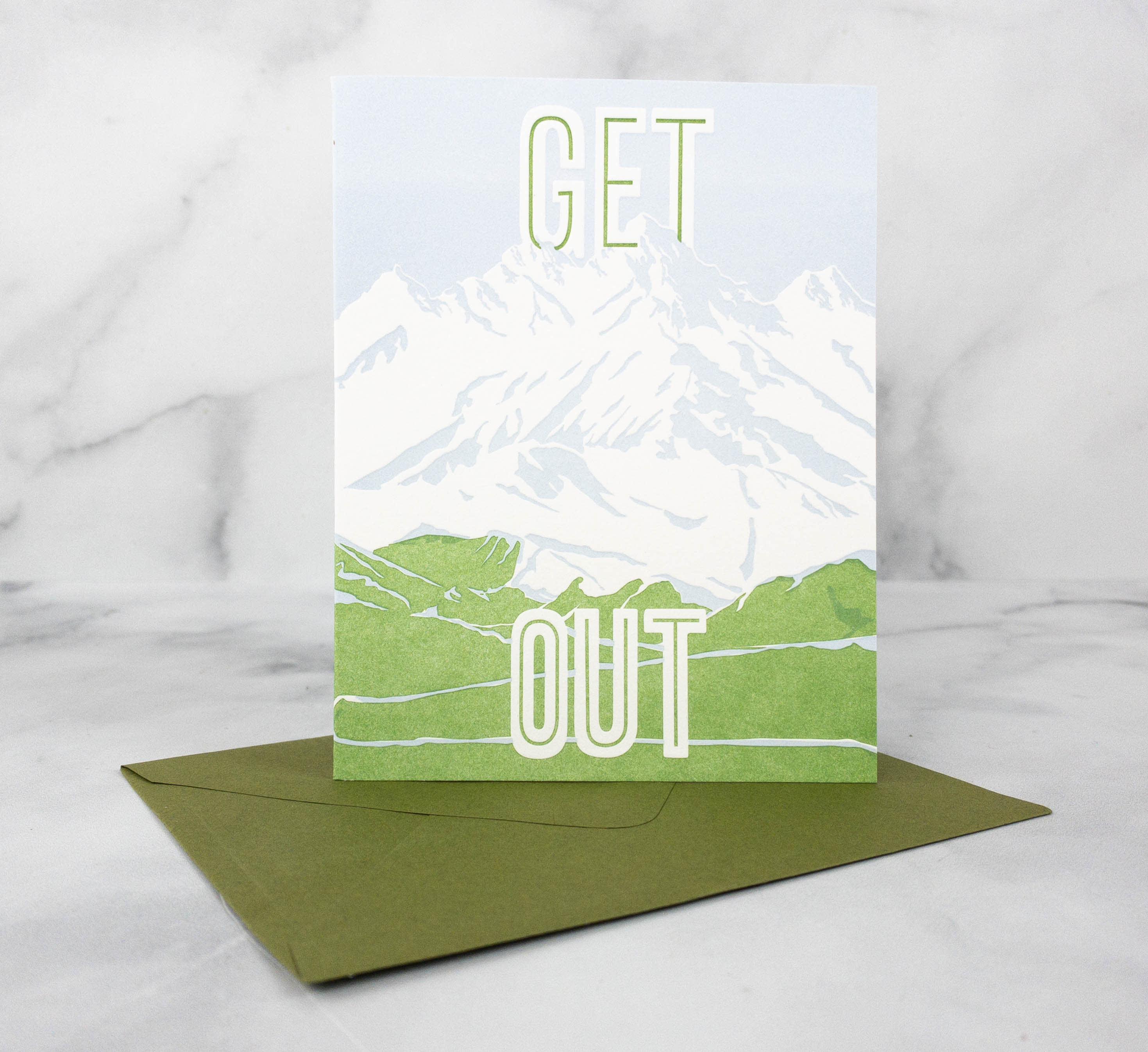 Pepper Press Get Out. This card from Pepper Press features a refreshing view of nature! It has a beautiful alpine scene with the words "GET OUT" printed on it. I would definitely send this over to a friend to invite them on a trip outdoors, up with the mountains, and reconnect with nature! It is also paired with a moss green envelope where you can tuck it in.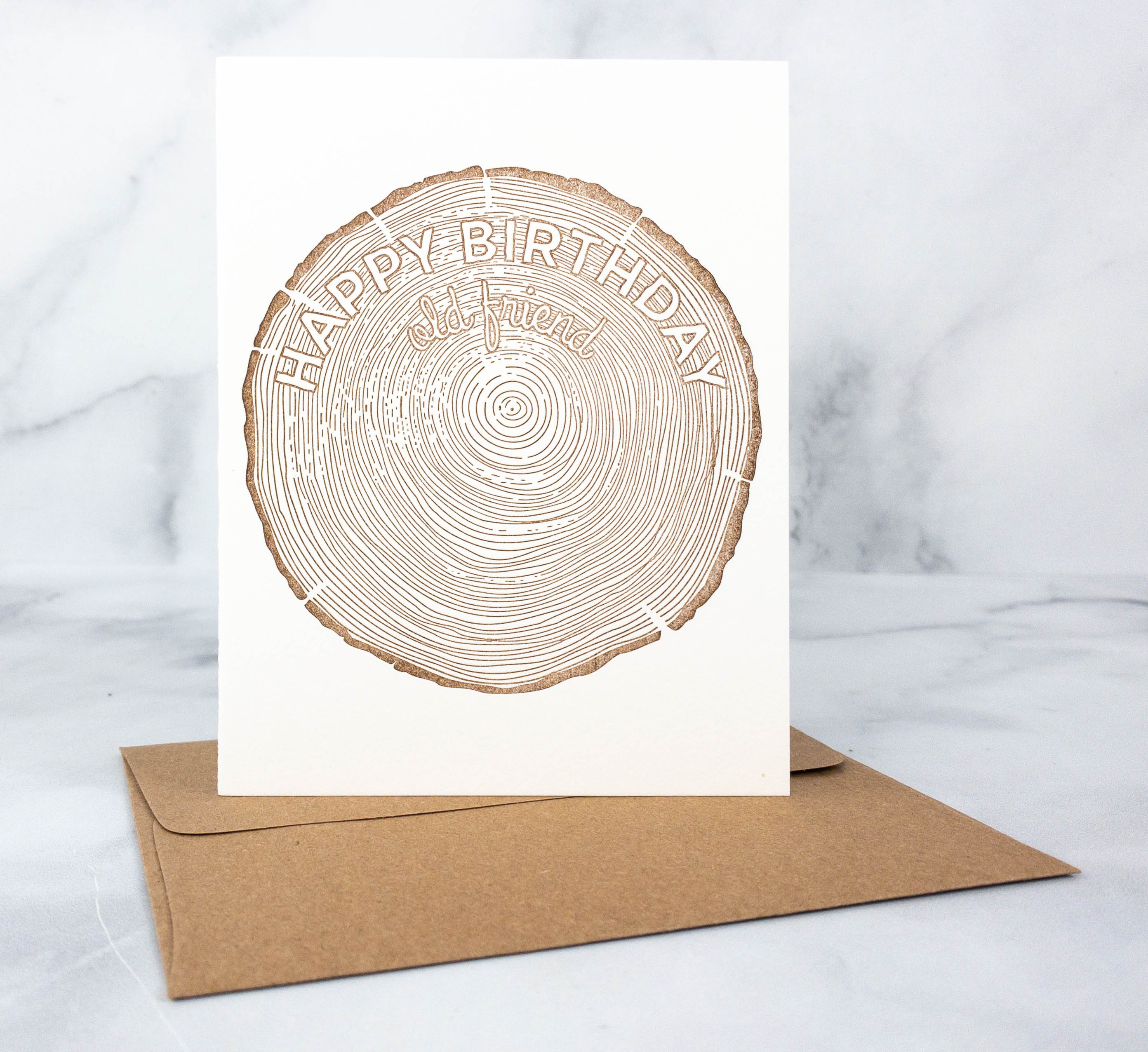 Ice Pond Press Happy Birthday Old Friend ($5.25) Designed by Molly Douma Brewer, this card features beautiful tree rings. It's perfect for wishing an old friend, who has been with you through everything, a happy birthday! It's matched with a brown envelope as well.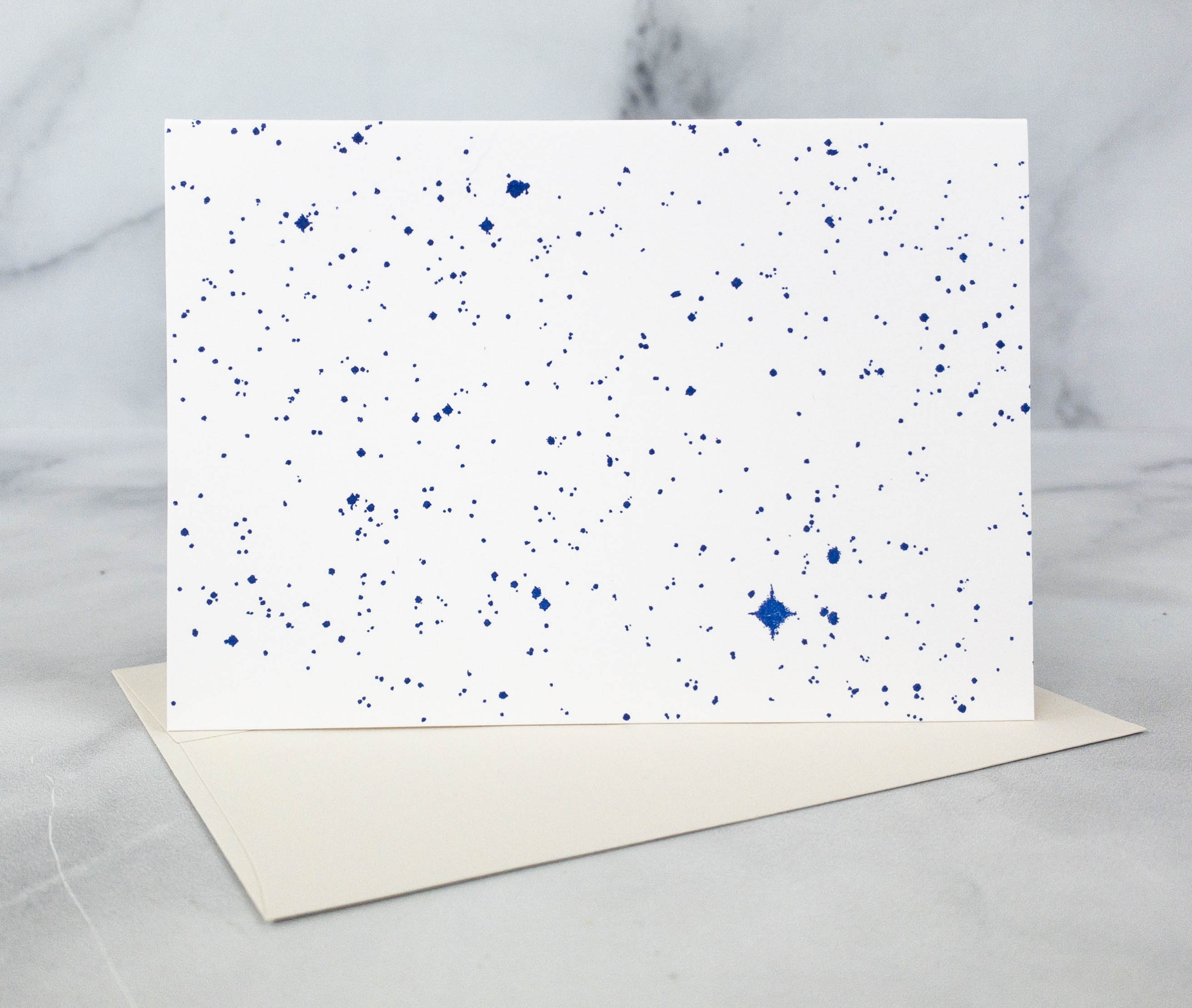 Hoarfrost Press Stars. The last card I received this month seems pretty versatile. Enchanting blue stars are printed all over it, but they do look like paint splattered as well! You can send this to a loved one for encouragement to reach for the stars, or even just to say hello. This simple but pretty card also comes with a white envelope.
Nicely Noted sends high-quality cards for snail mail lovers every month! This month's card selections incorporate the great outdoors with mountains, trees, and stars in them. I love all the cards, but my favorite would be the Get Out card. I love the scenery and the colors are pleasing to the eyes! Every card from this subscription comes with envelopes and stamps, so it'll be easy for me to send them to friends or family. If you're into snail mail like I do, it makes one of the best ways to get a fresh stash of cards every month!
What do you think of this month's cards?